Pullman Timi Ama Sardegna
Monica Tindall
Nothing speaks summer more than time on the beach, and Pullman Timi Ama Sardegna calls loudly.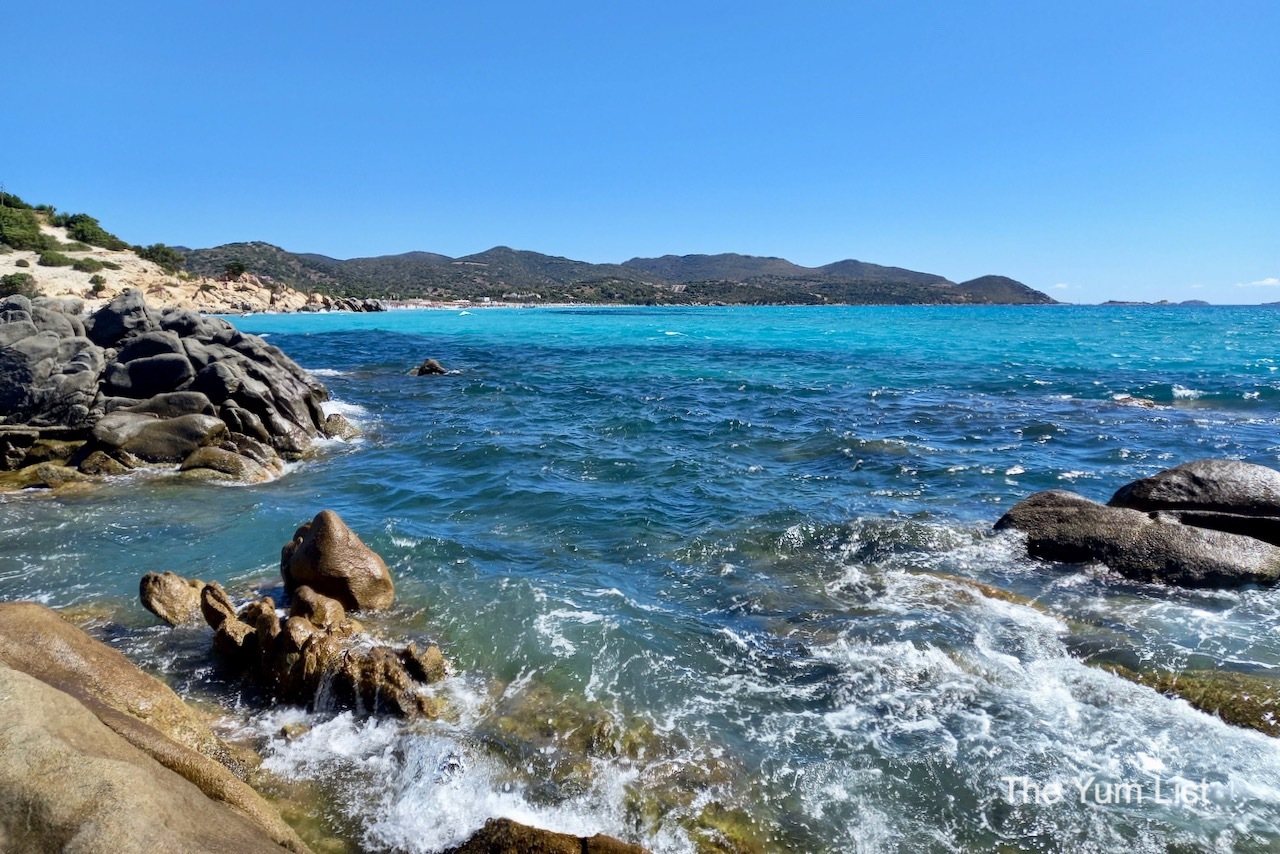 Pullman Timi Ama Sardegna Location
Aquamarine waters contrasted with white sand, and tall palms under brilliant blue skies set the backdrop for the resort. Only an hour's drive from Cagliari, Pullman Timi Ama Sardegna is an accessible dream. On the southeast tip of Sardinia, embraced by the stunning Italian National Marine Park, Capo Carbonara, it's a haven for Mediterranean flora and fauna. It's even home to flocks of pink flamingos in the lagoon opposite the hotel. The Notteri pond not only provides a residence for these striking birds but serves as a serene body of water between the resort and the sea sealed off by a thin stretch of soft white sand. It means views from the resort are nothing short of spectacular.
We could spend weeks here receiving therapy from the sea and nourishment from the restaurants and several bars at the resort. However, there is much more to do, and certainly, enough to keep even the most active occupied.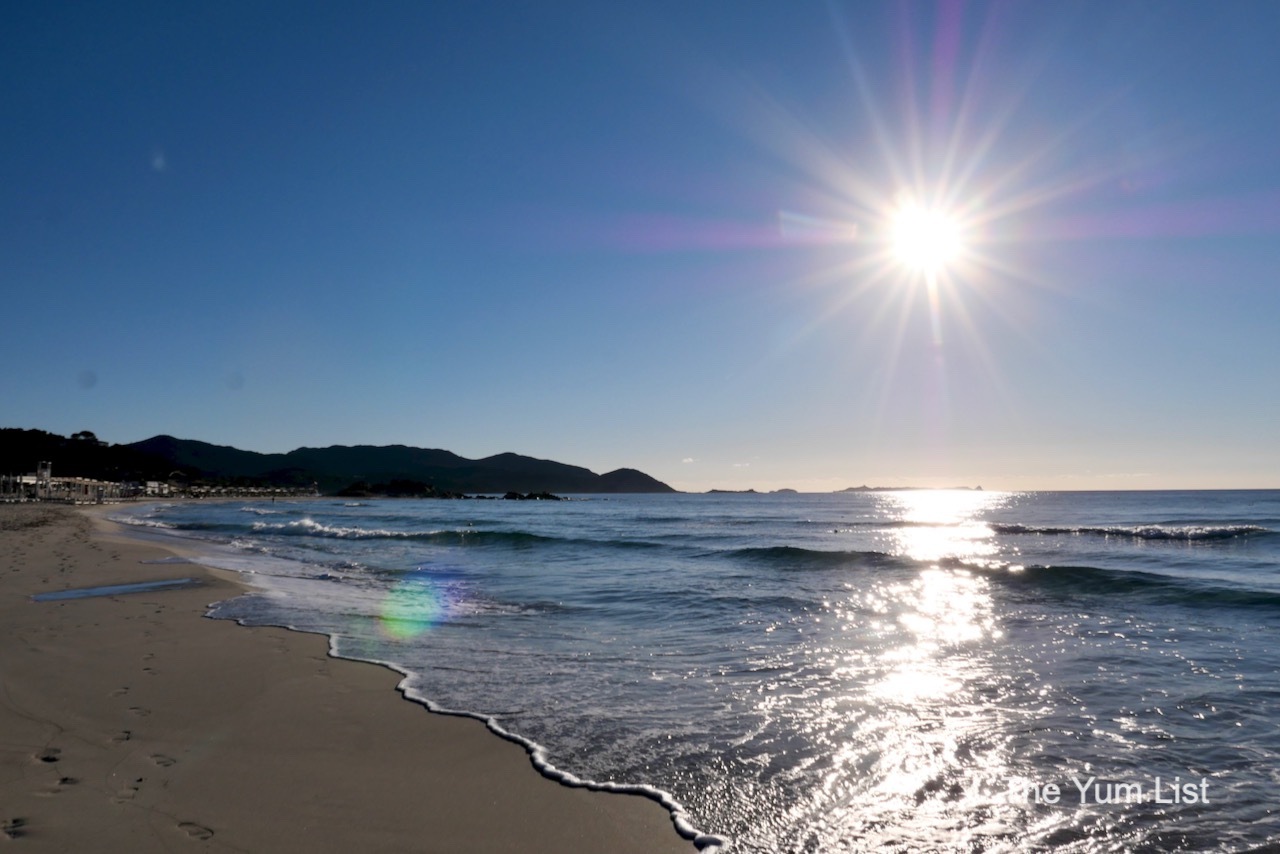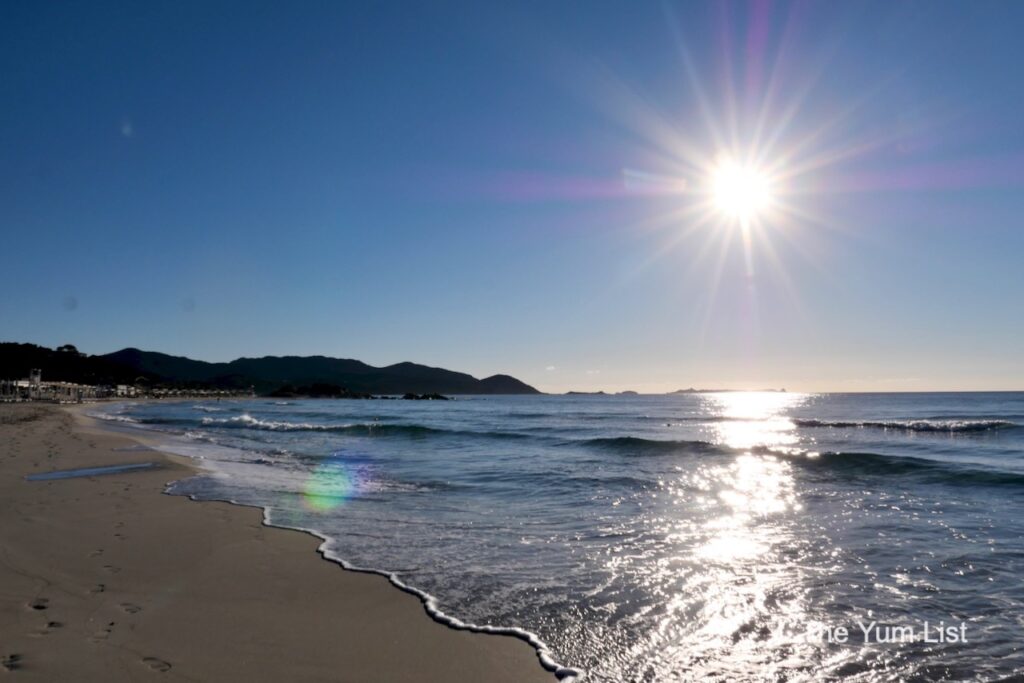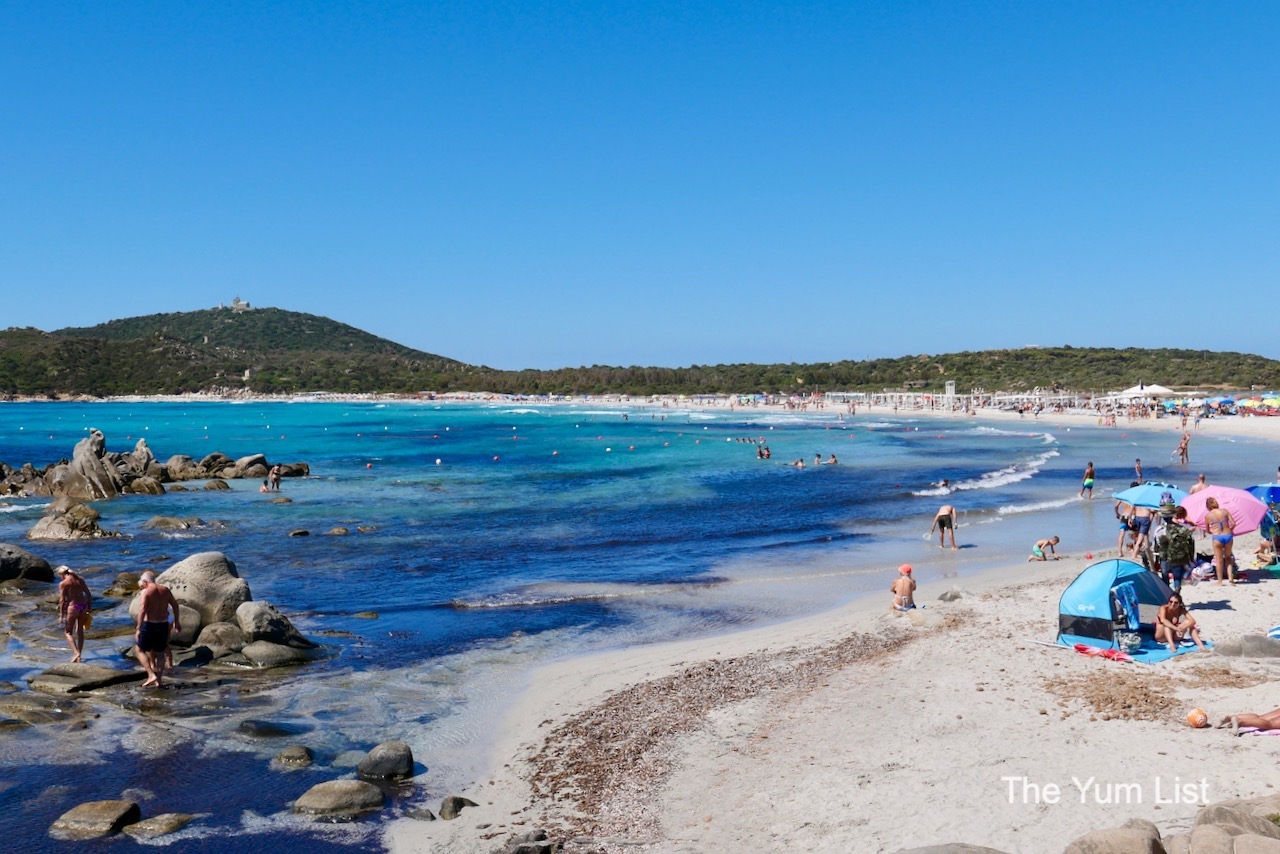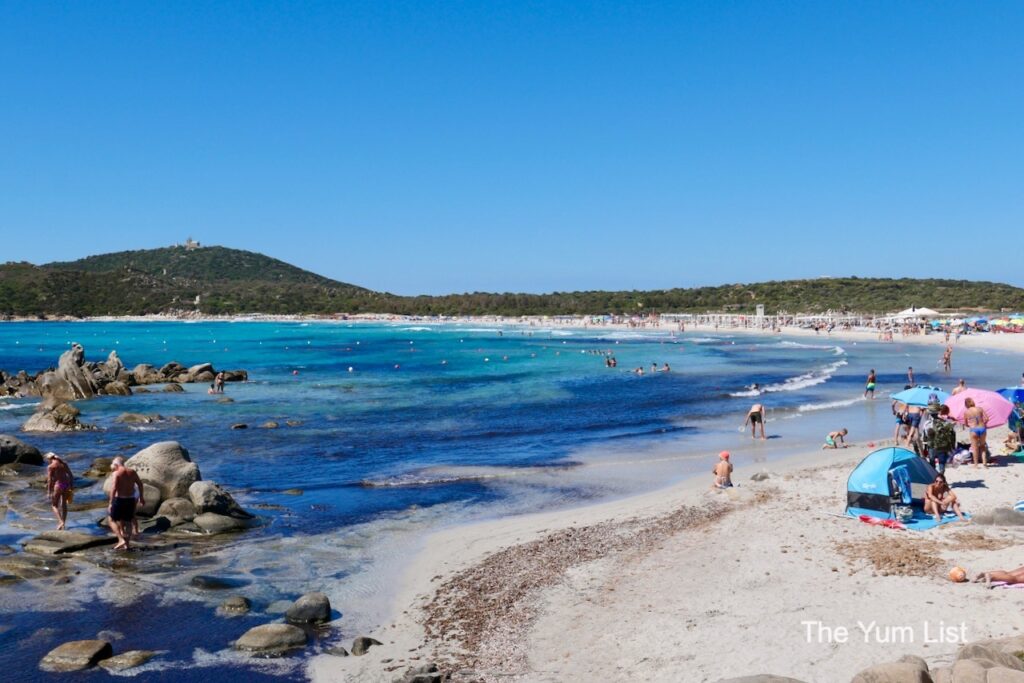 Pullman Timi Ama Sardegna Activities
Besides jogging along the white-sand 500-metre-long beach or dipping in the sea or lagoon-shaped, sun-chair-lined pool, Pullman Timi Ama Sardegna offers a comprehensive program of activities. Group exercise classes, such as yoga, kickboxing, step aerobics and Zumba, are organised in conjunction with the fitness centre. Football grounds, tennis and volleyball courts, beach volleyball nets, ping-pong tables, archery grounds, boules and more offer endless hours of fun.
Additionally, the hotel team can organise water sports such as windsurfing, diving, sailing and yachting. If you'd prefer to keep your feet grounded, maybe golf or horse riding is your thing. Or, for those wanting a bird's eye view, you might even consider a helicopter ride. Moreover, if you'd rather not do much at all, the team at Thalassa Sea & Spa are ready to pamper you. (Discover the comprehensive facilities and treatment menu at the spa here.)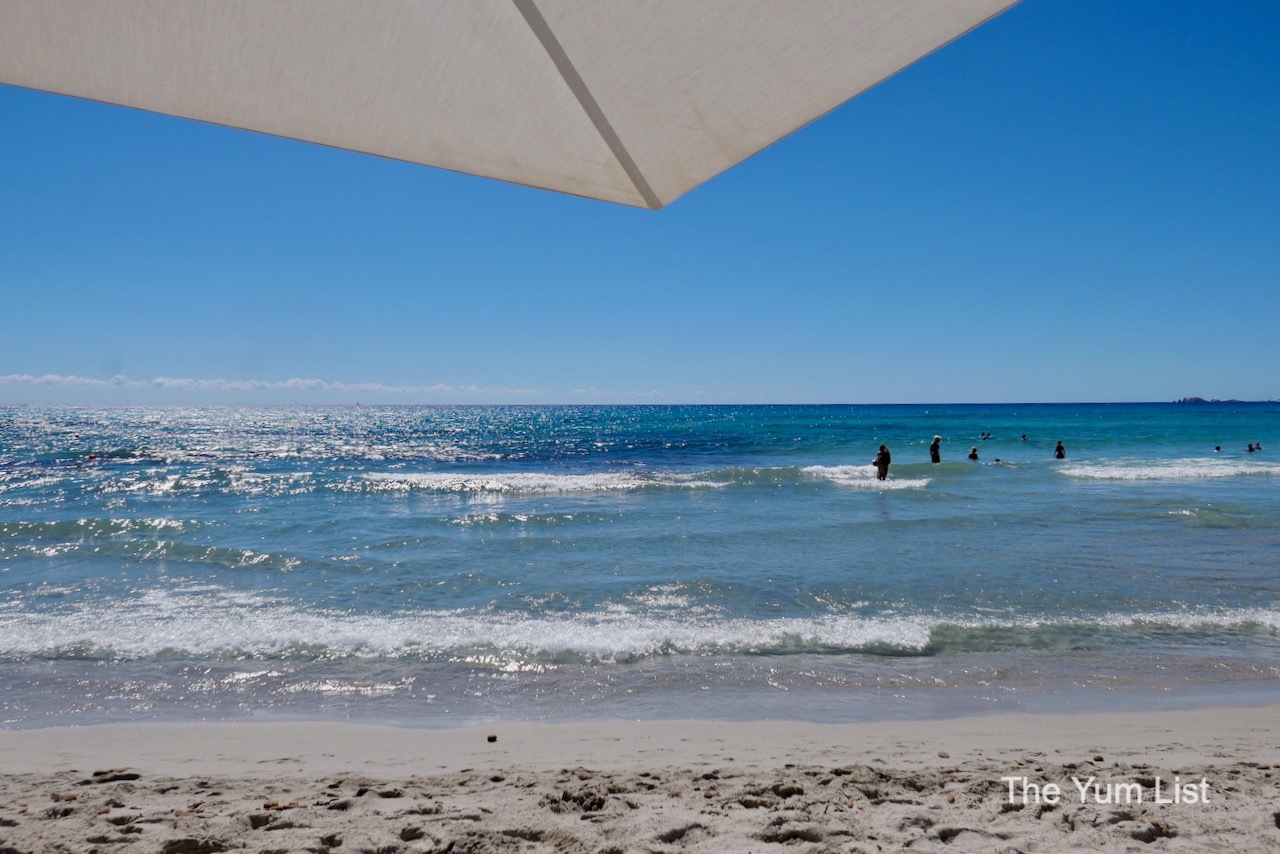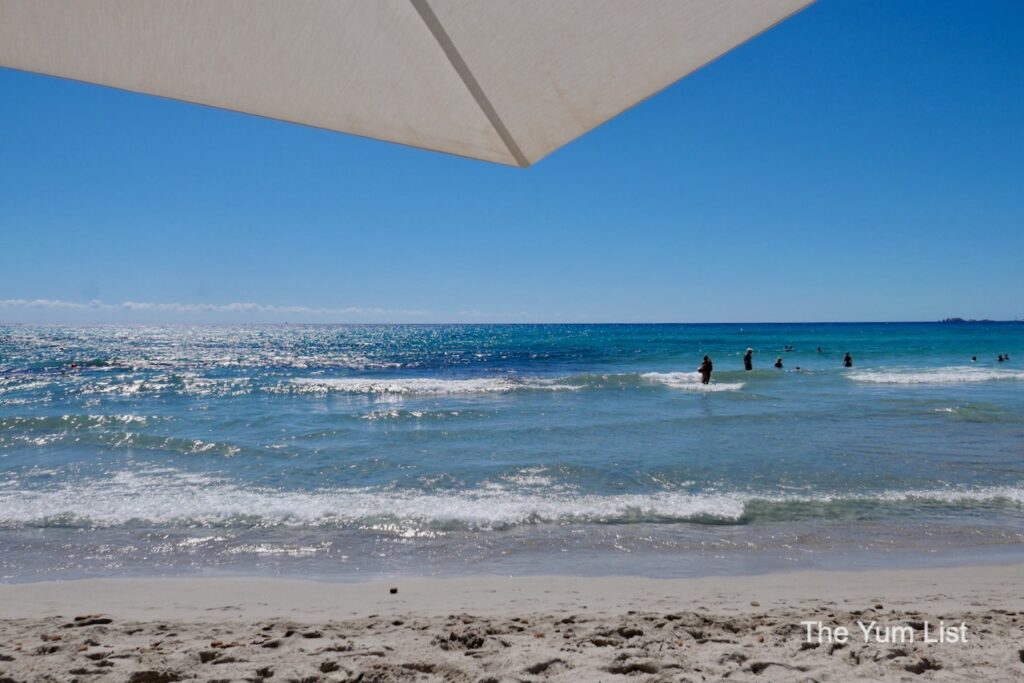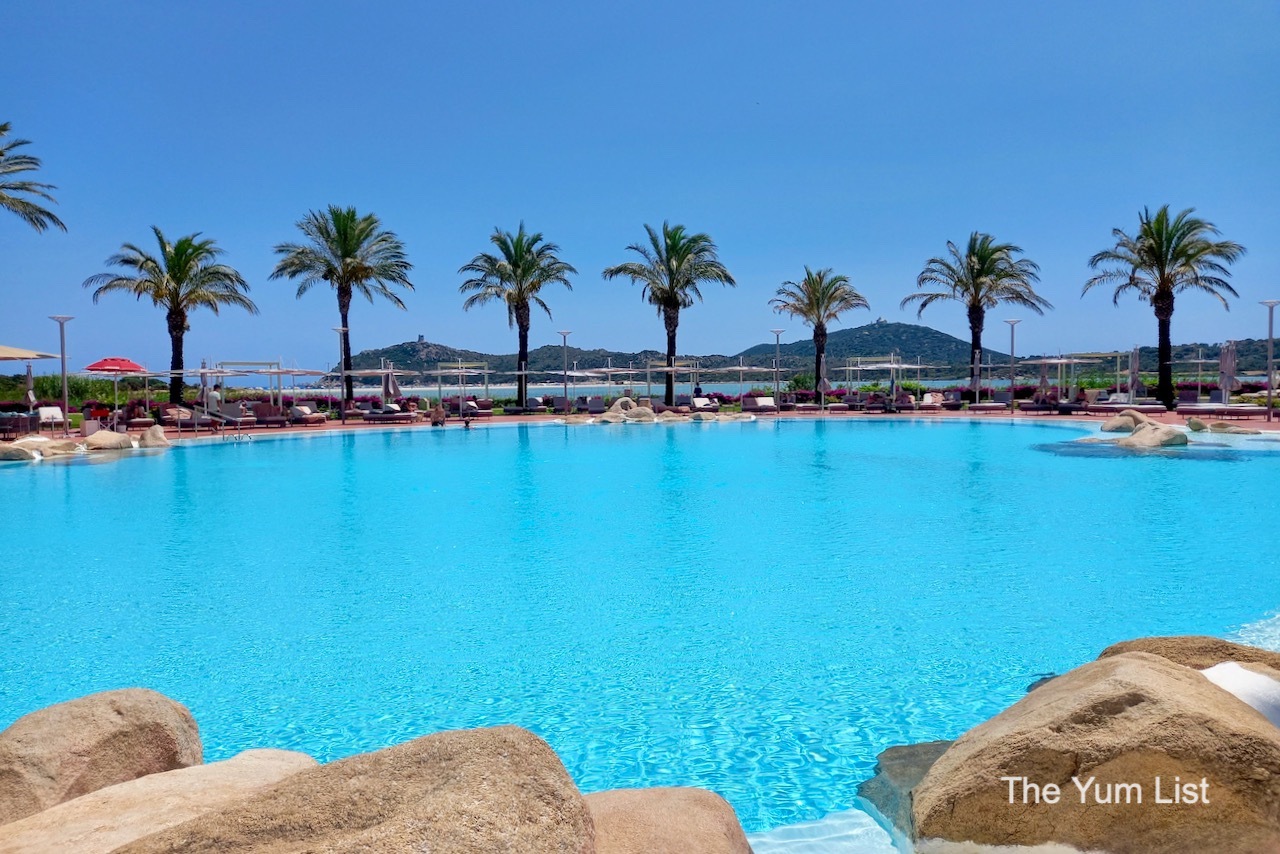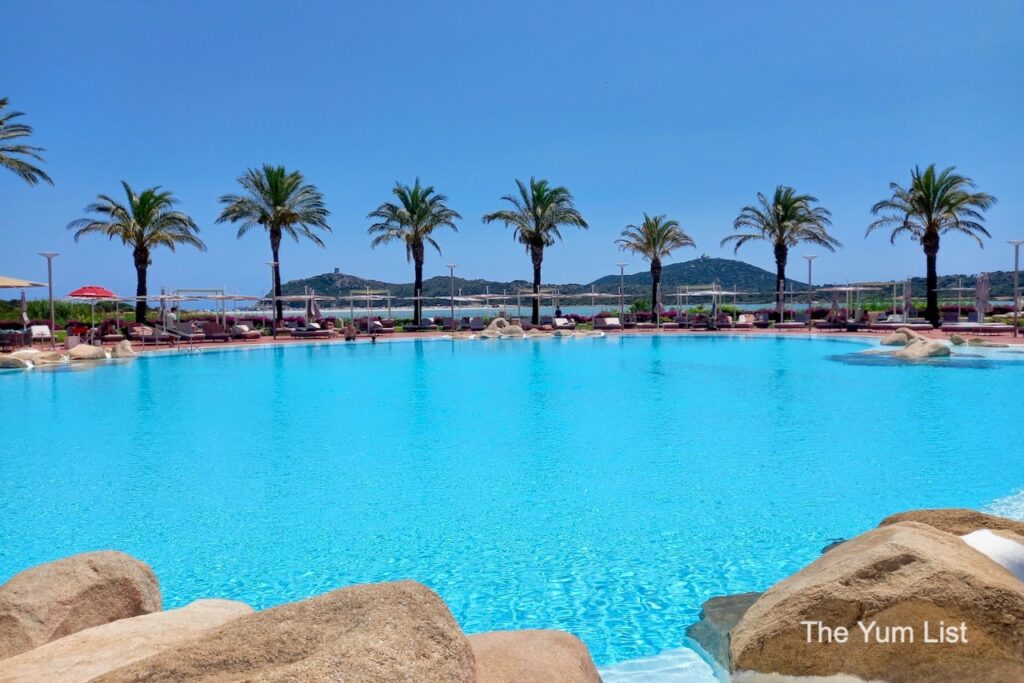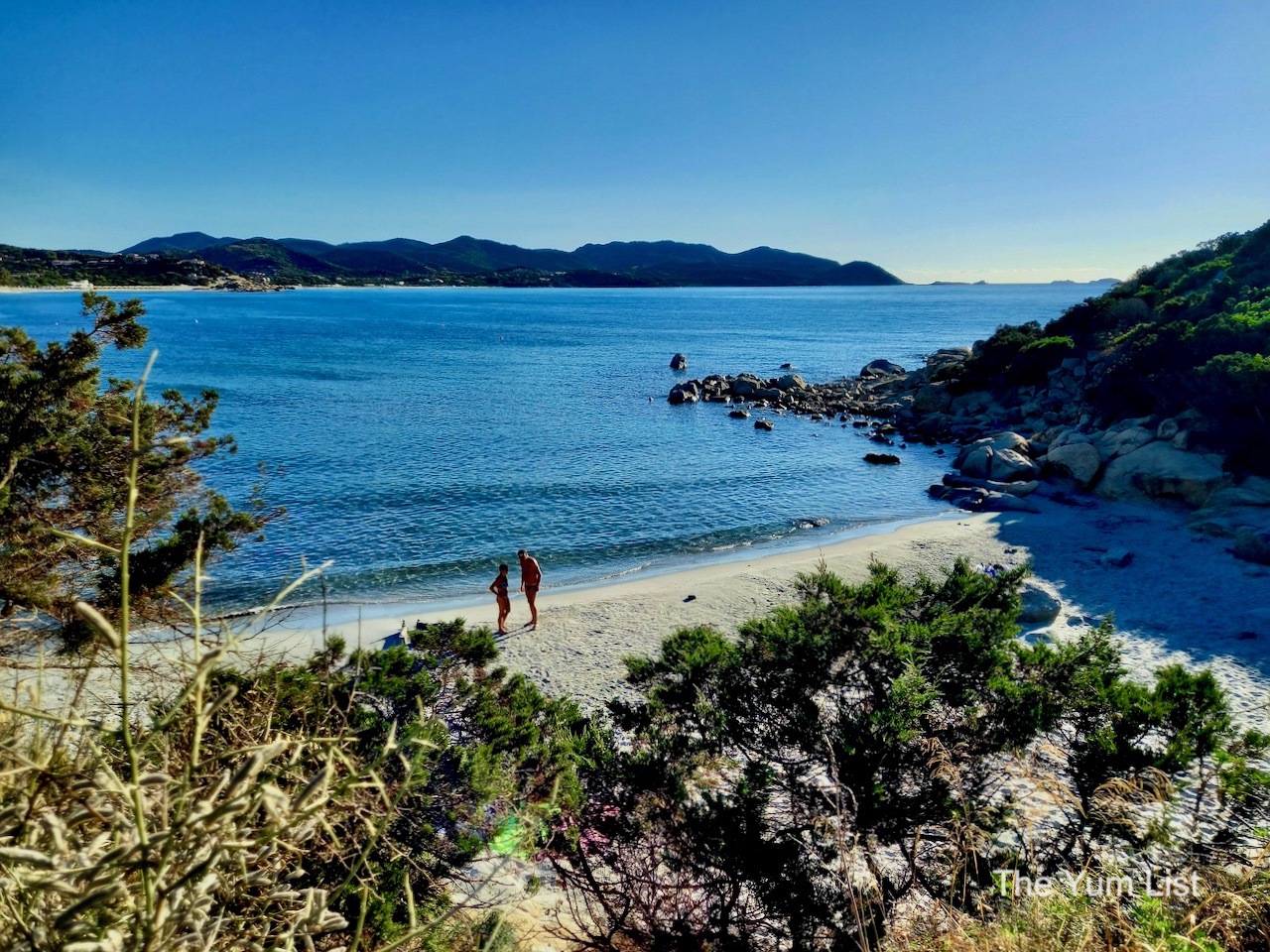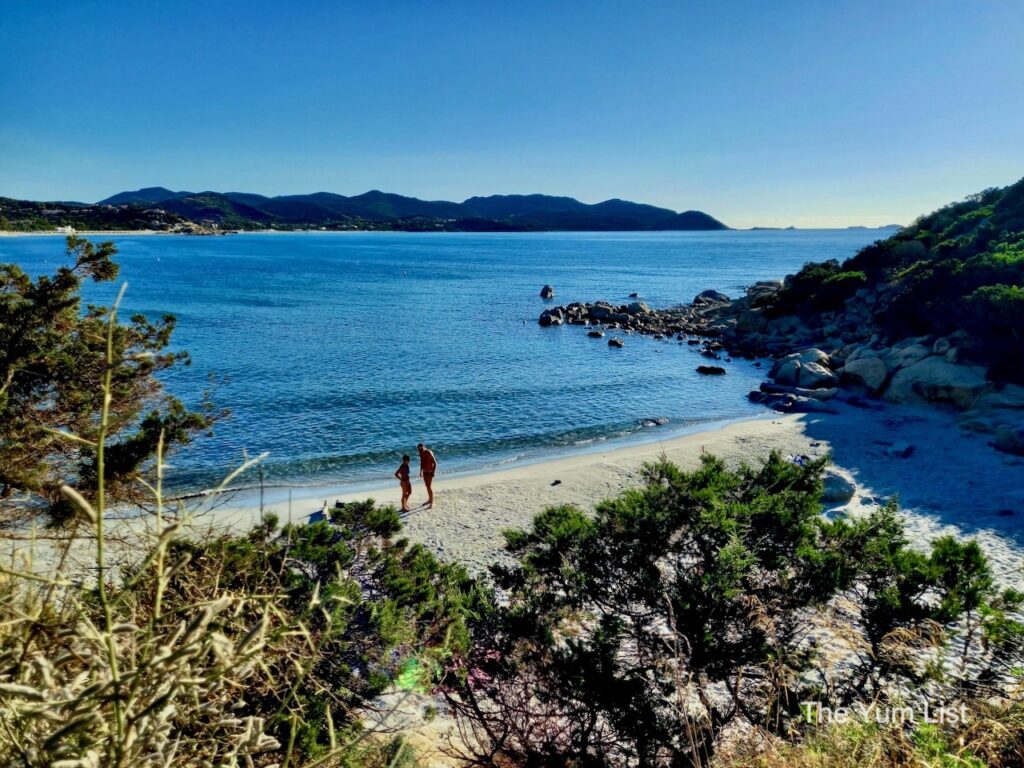 Food & Beverage
While the great outdoors surely declares its presence, the restaurants and bars at Pullman Timi Ama Sardegna persistently beckon our return. All of that activity surely justifies a little gourmet indulgence, and the kitchens have plenty to tempt. In fact, it's because of the resort's executive chef Filippo Morelli and Il Ginepri's chef de cuisine Alessandro Graziosi that I'm here! Both have reputations for insistence on quality, authenticity and simply delicious food.
Often European resort packages come with a half-board, which means a room and buffet breakfast and dinner are included. Time set to holiday mode, you might actually find that enough food for a day, especially if you're a camel eater like hubby, who seems to be able to bulk eat and store. However, if you are like me and would rather graze in moderation across the day, having more of a balanced approach, there are some à la carte experiences you won't want to miss.
La Veranda
First off, the half-board package allows for buffet breakfast and dinner at La Veranda. Even this restaurant offers views, views, views. We can see both into the kitchen and out over the lush lawn, pretty gardens and lagoon. Set next to the pool, diners can mentally prepare at breakfast for a schedule of relaxation ahead of them or reflect on adventures now gained at dinner.
The morning meal features a variety of international cuisine. Our first priority is coffee, and we're delighted to be in a country that regards it just as highly as we do. It's breakfast, so we feel no guilt ordering multiple milky cappuccinos (frowned upon later in the day, as the appropriate beverage for the afternoon does not contain milk, apparently). Next, it's healthy options for me with nuts, muesli and loads of fruit and a medley of mixed all-sorts for hubby – eggs, bacon, croissants, cheese, ham and rice pudding.
Regular readers know I'm not a fan of buffets, but dinner at La Veranda is made exceptionally well. Firstly, we're seated alfresco by the pool, away from the crowd. Secondly, there are several live stations with chefs tossing, mixing and frying on the spot. Lastly, small food portions served on the buffet are refreshed regularly, meaning no food sits for too long. While locals are going gaga over the sushi display (with good reason, the seafood here is top-notch), we're all about the Italian carbs. Sardinian pasta specialities such as gnochetti and fregola get repeat scoops. The cheese and charcuterie station also receives a good workover (everything is made locally and just soooo good)! I don't have a sweet tooth and am happy with wine to conclude the meal, but hubby confirms the sweets as worth the calories and gets a double scoop of gelato.
Drinks are not included in the half-board deal but can be purchased separately, with lots of Sardinian wine on the list. We can't imagine dining any other way, and are excited to try as many local drops as possible.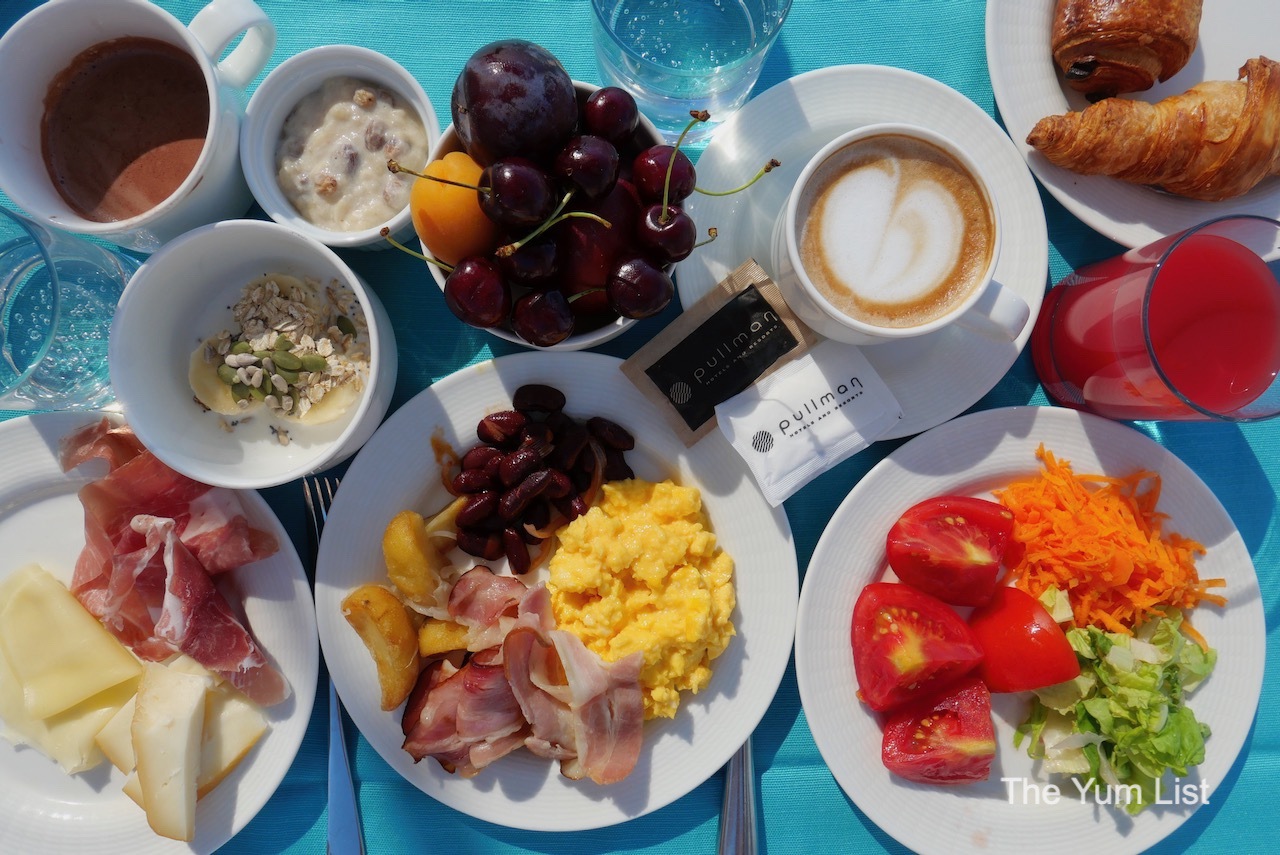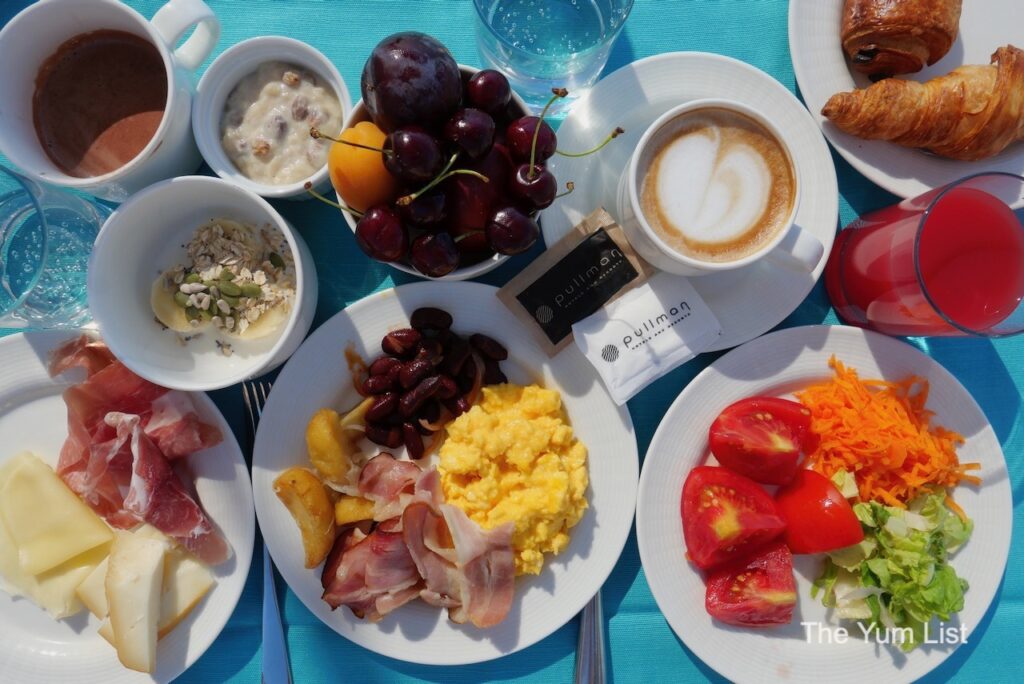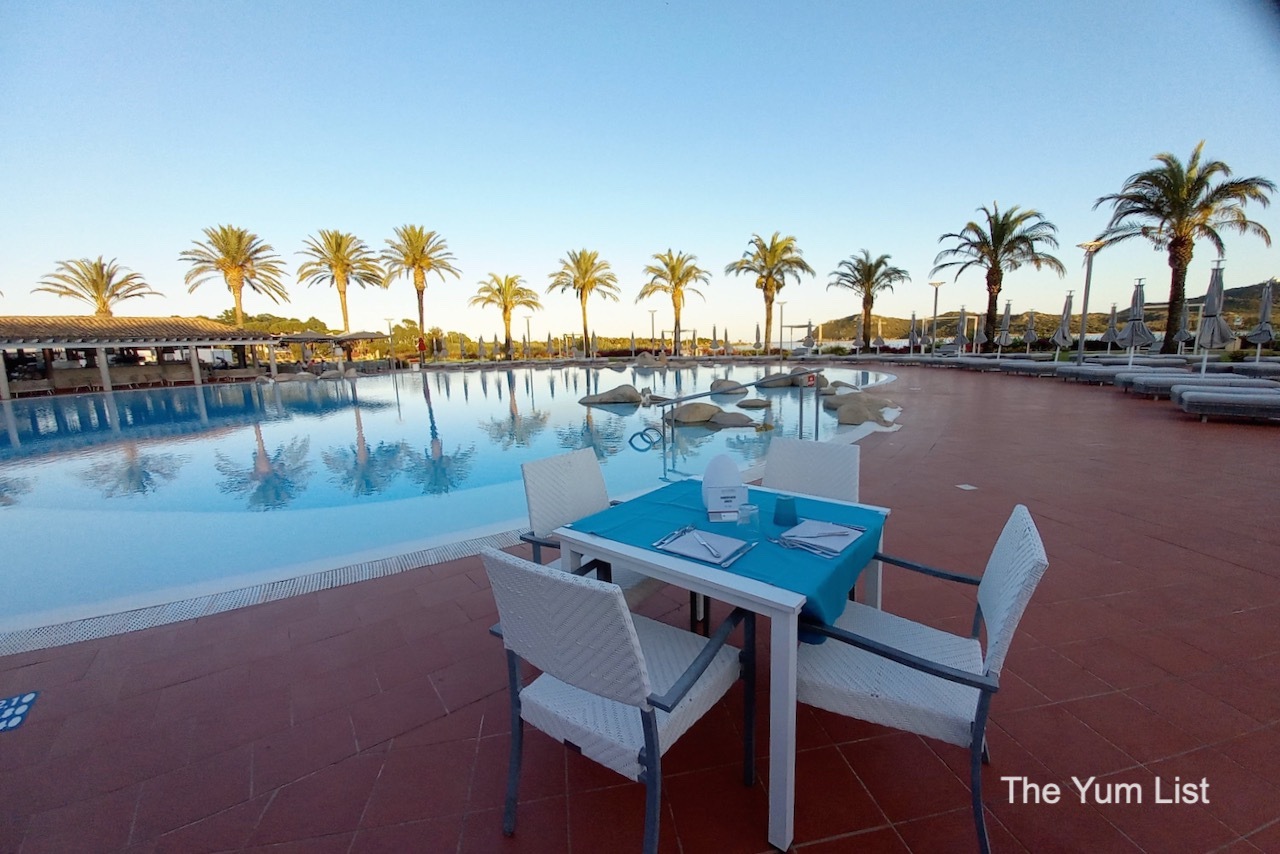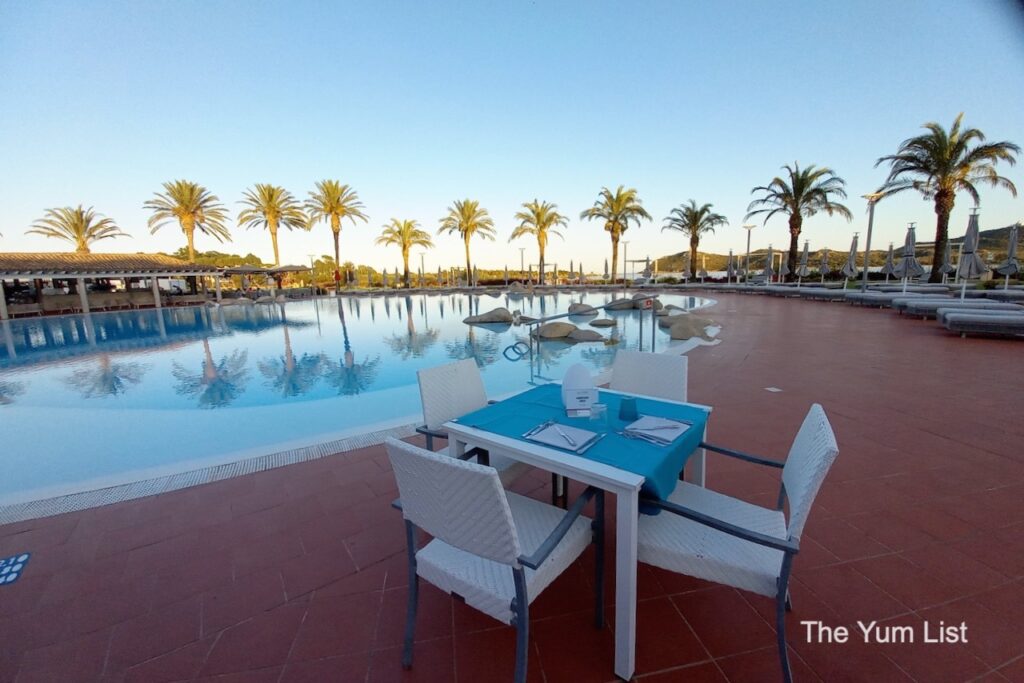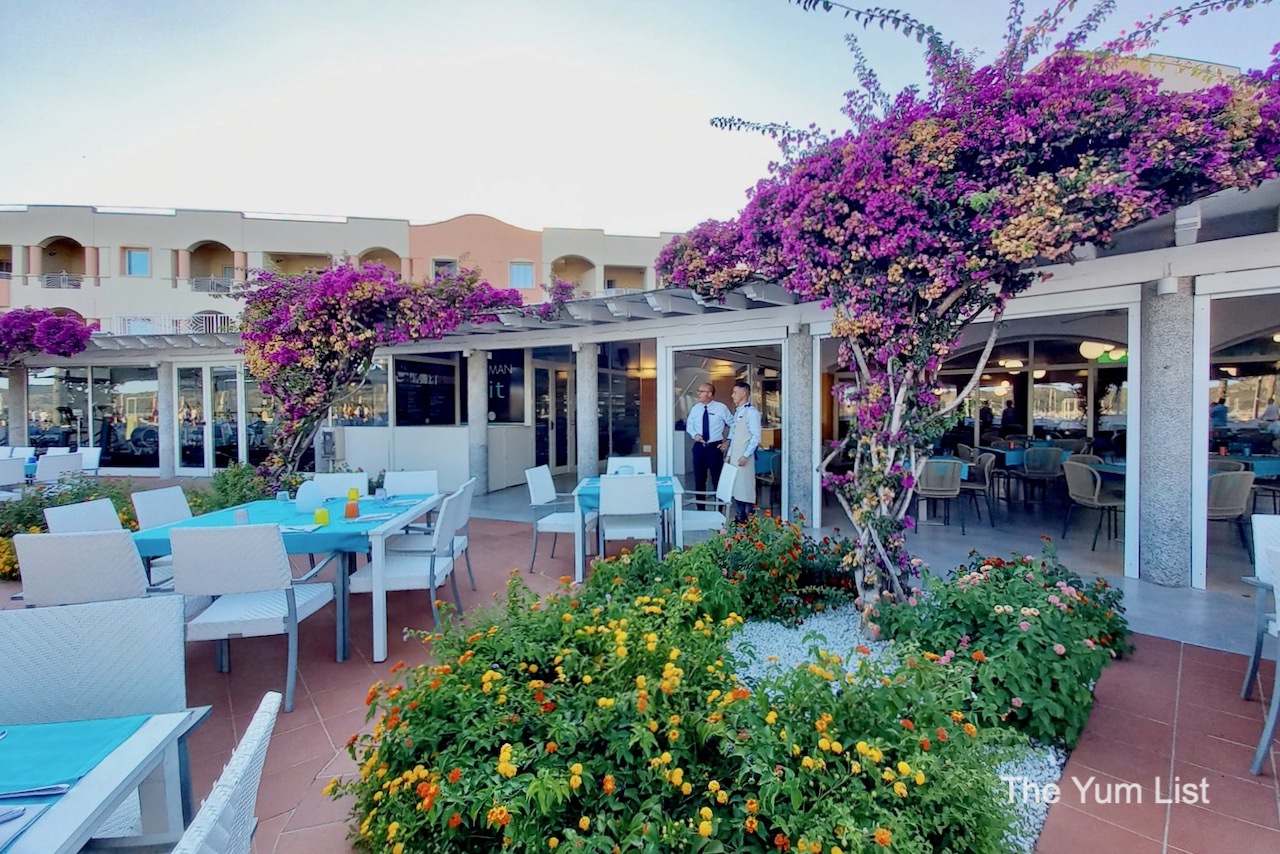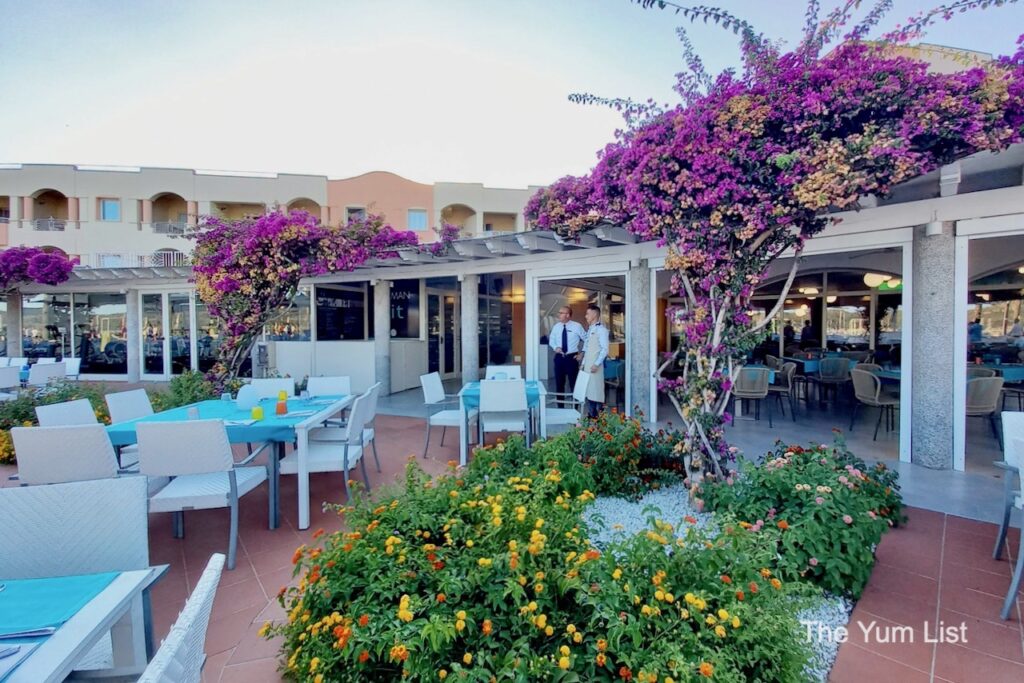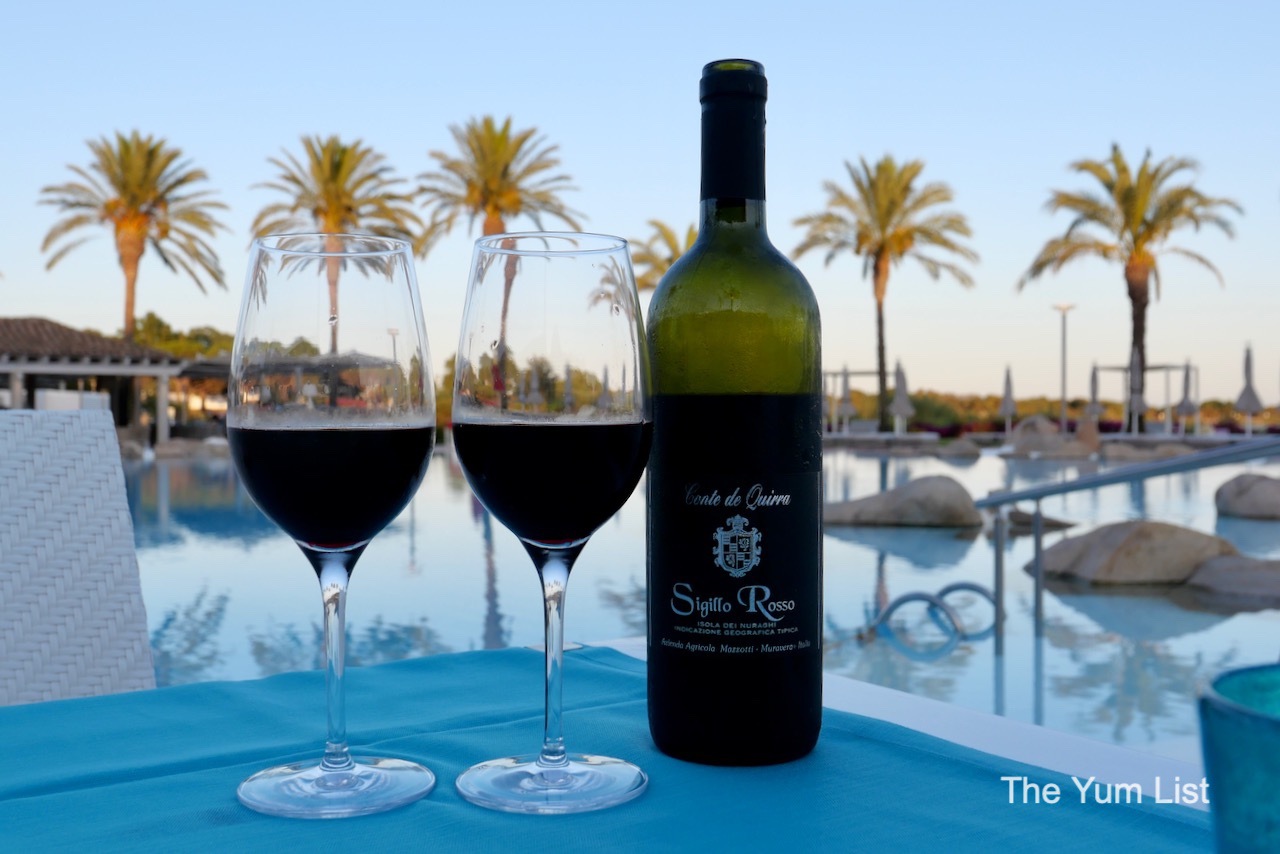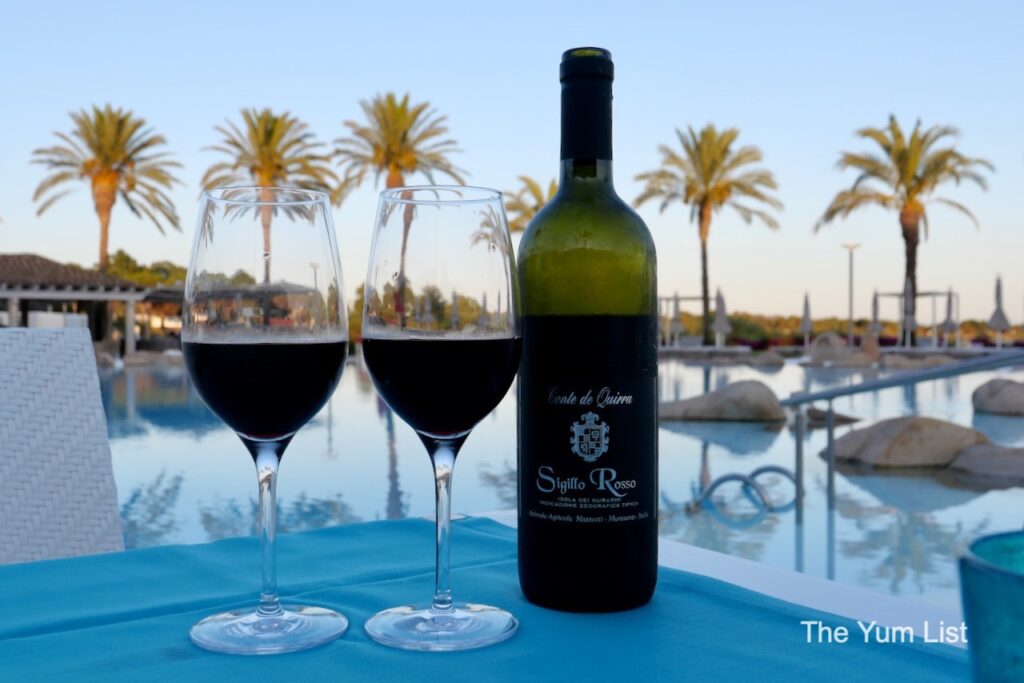 Il Mediterraneo
Outside of the buffet, Pullman Timi Ama Sardegna has a collection of restaurants and bars to excite even the most discerning palate. Il Mediterraneo is located poolside offering both lunch and dinner. Lighter-style cuisine matches bathing suit mode 100%, and a more elegant (clothed) experience can be had in the glass-walled section of the restaurant. Check out our delightful lunch here.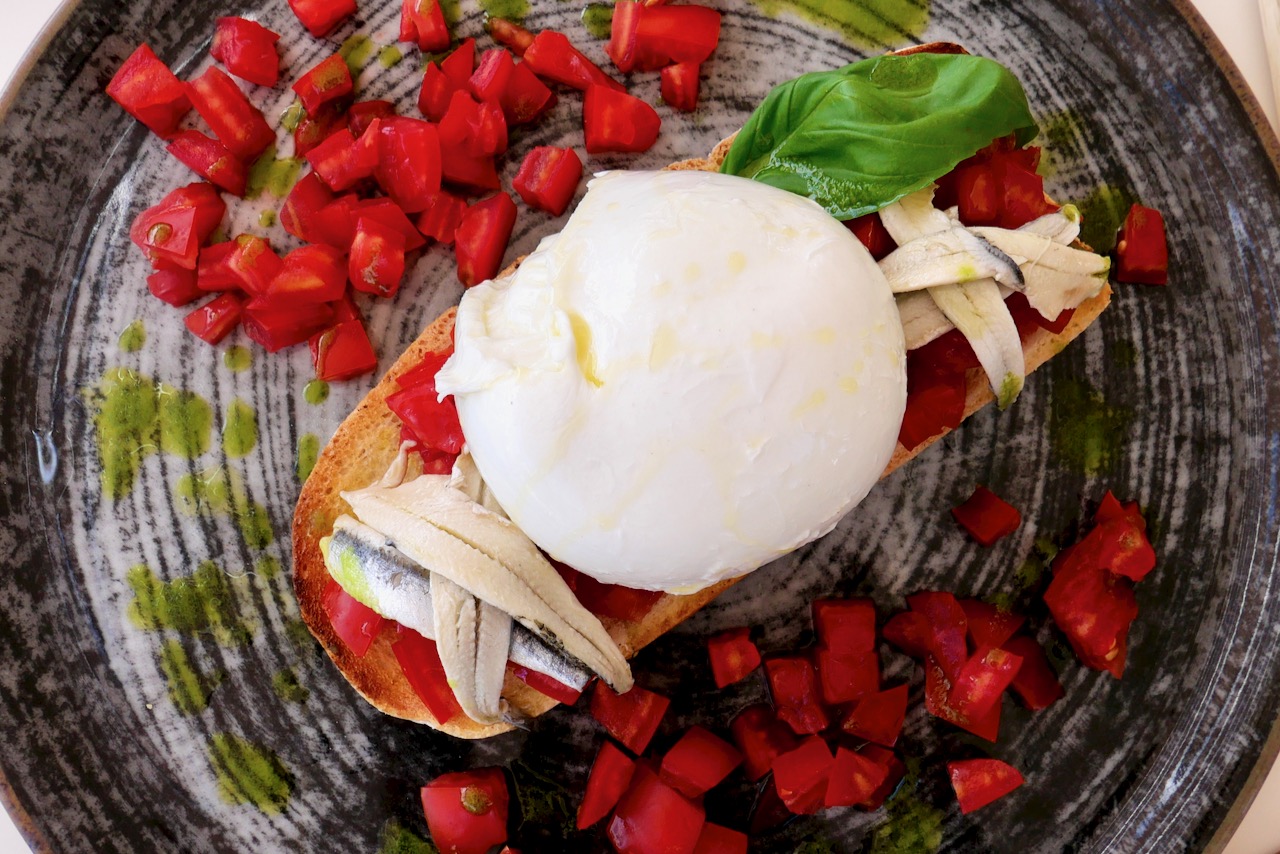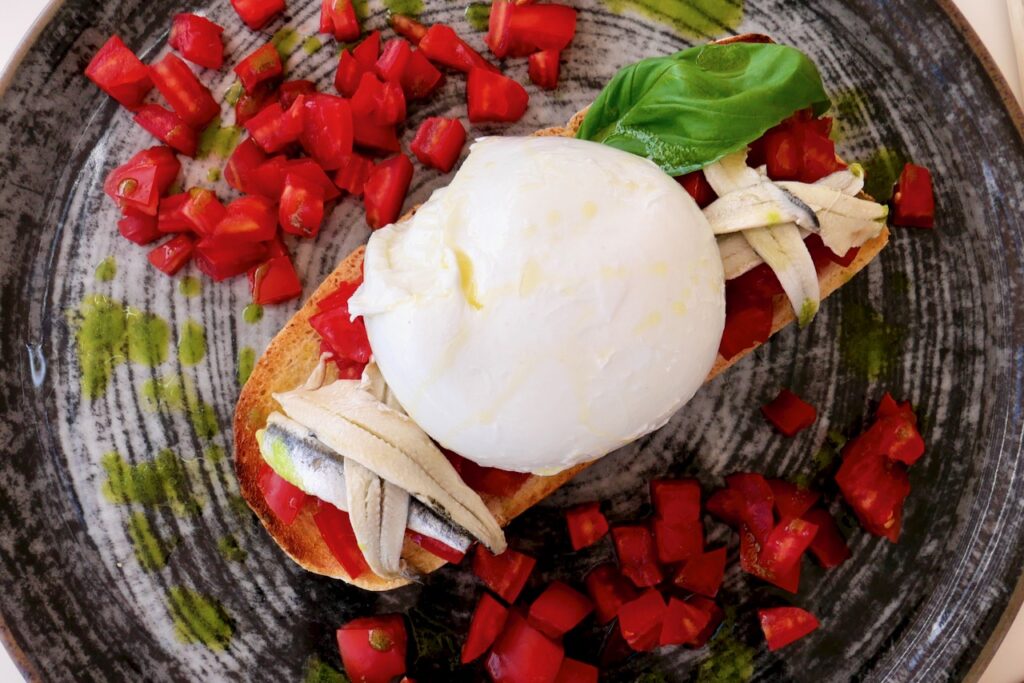 I Ginepri
I Ginepri invites dining by the sea. With Sardinia's fantastic summer weather, it's just about guaranteed to be a stunning experience. Uncomplicated lunches yield to hearty, slightly elevated Sardinian meals as the sun lowers. Energy increases with live music and DJs spinning in the late evening. This is the spot for something a little fancier, and as such, reservations are required for dinner. Take a look at the lunch and dinner menu here.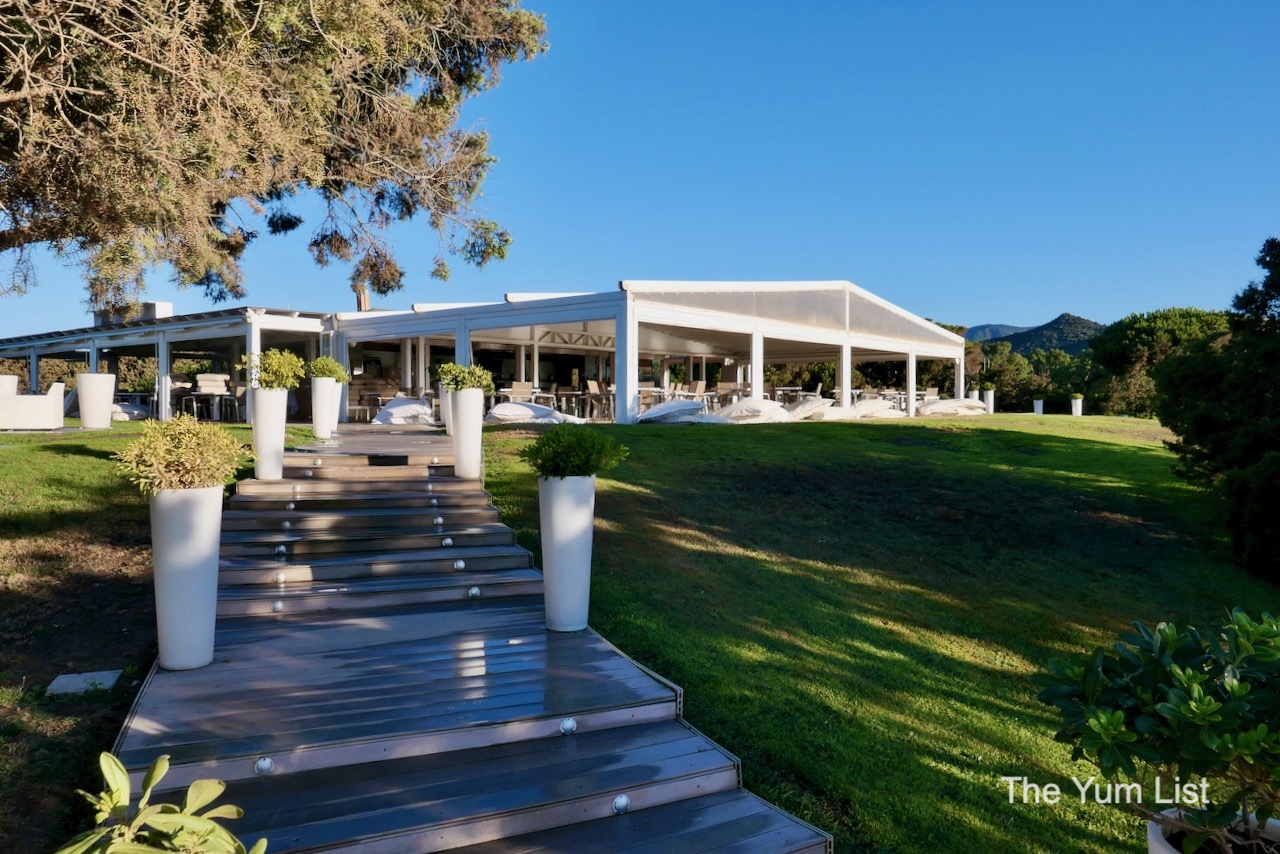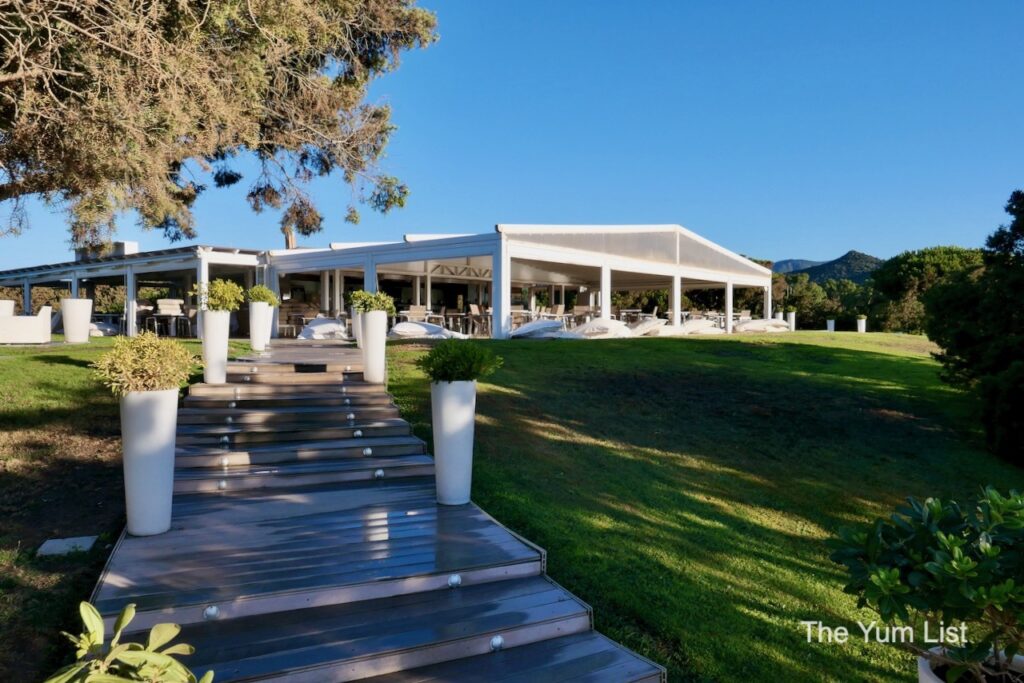 Chiringuito Beach House
Appropriately named for its location, Chiringuito Beach House is an excellent spot for an aperitif and welcomes hotel guests and the general public alike. The simple setting in the sand encourages the pulse to slow and good vibes to set in. Pair that with Italian expertise in the tradition of booze and bites, and it becomes a memorable moment of any day.
Grown from the desire to create an environment for a crowd looking for an upbeat atmosphere, Chiringuito is immediately energising. After a day at the beach, spirits are lifted by the setting, music, drinks and a vivacious team.
Chiringuito offers a cocktail menu (and soon, there'll be food, too). Still, the real beauty here lies in the team that customises experiences for guests. Just like making a dress to measure, tell these happiness curators what you're looking for, and they will stitch up something just right for you.
Taking our research seriously, we try several beverages here. The Tramonto (Sunset) (15 EUR), a mix of mezcal, passionfruit and pineapple, wins hubby's tropical-loving heart. At the same time, my weakness for negronis is satisfied with a Negrasco (15 EUR), made with mezcal, a splash of Tabasco, Bitter Martini, Vermouth Martini and garnished with a maraschino cherry and a slice of dehydrated orange.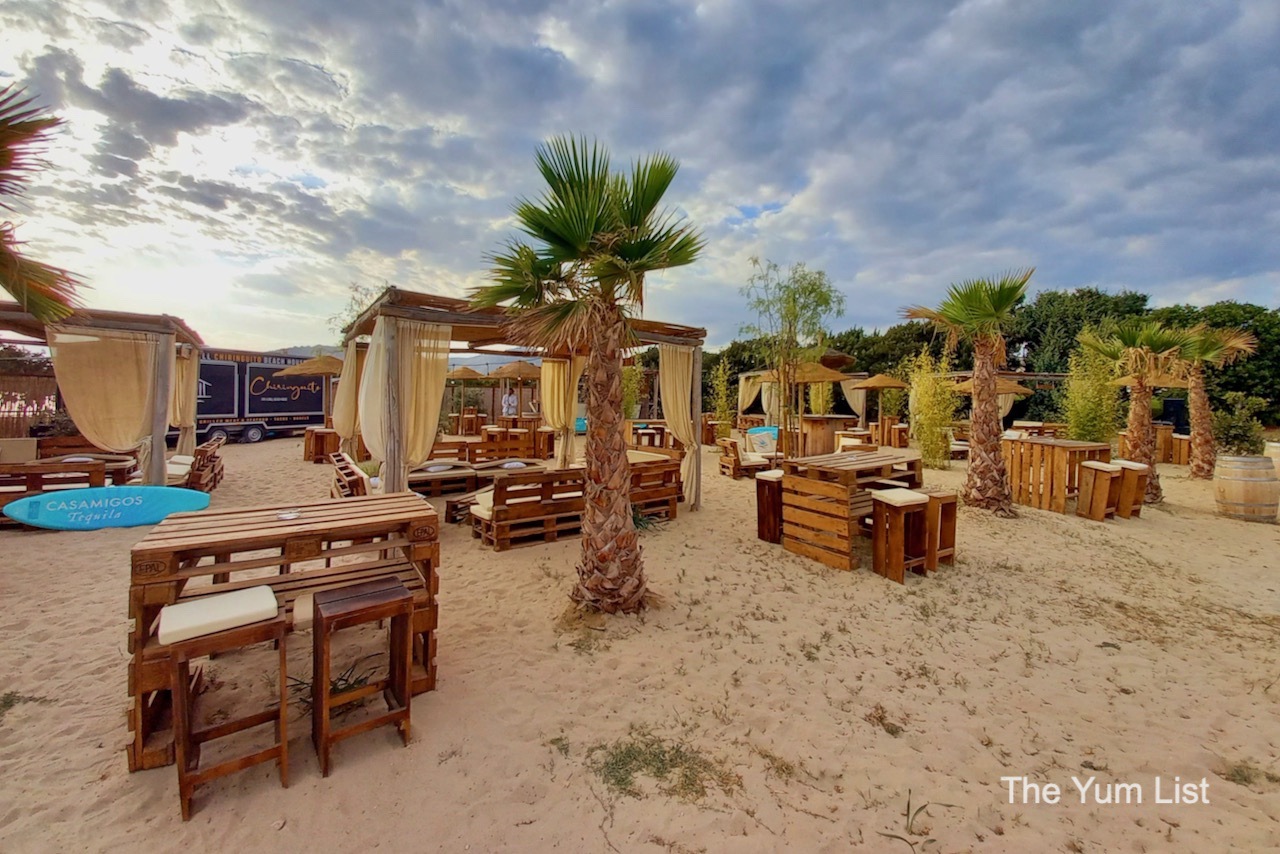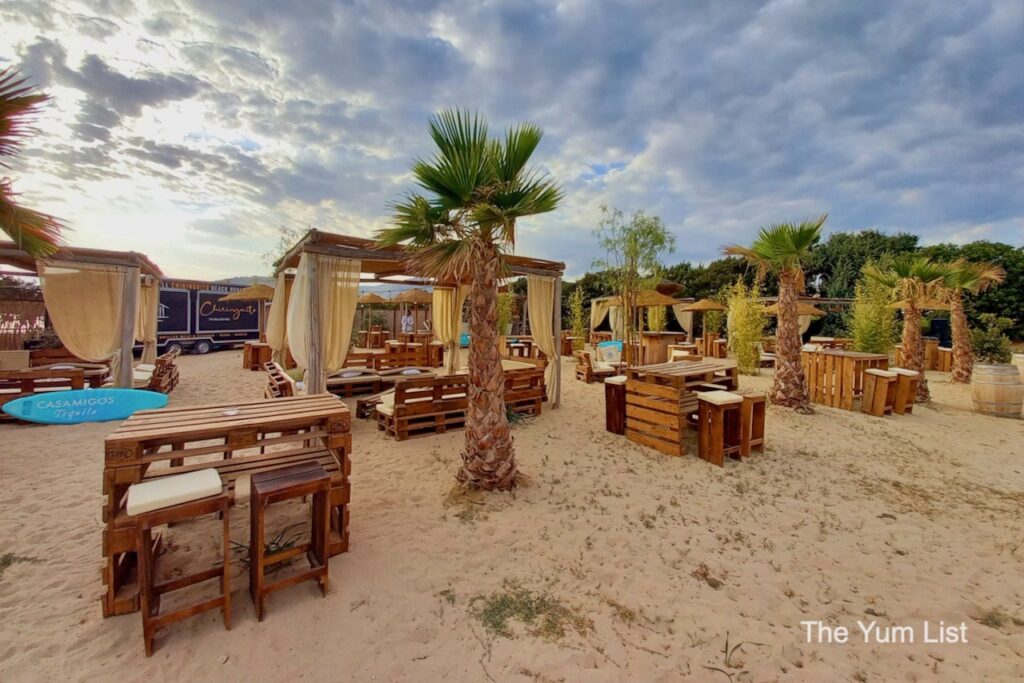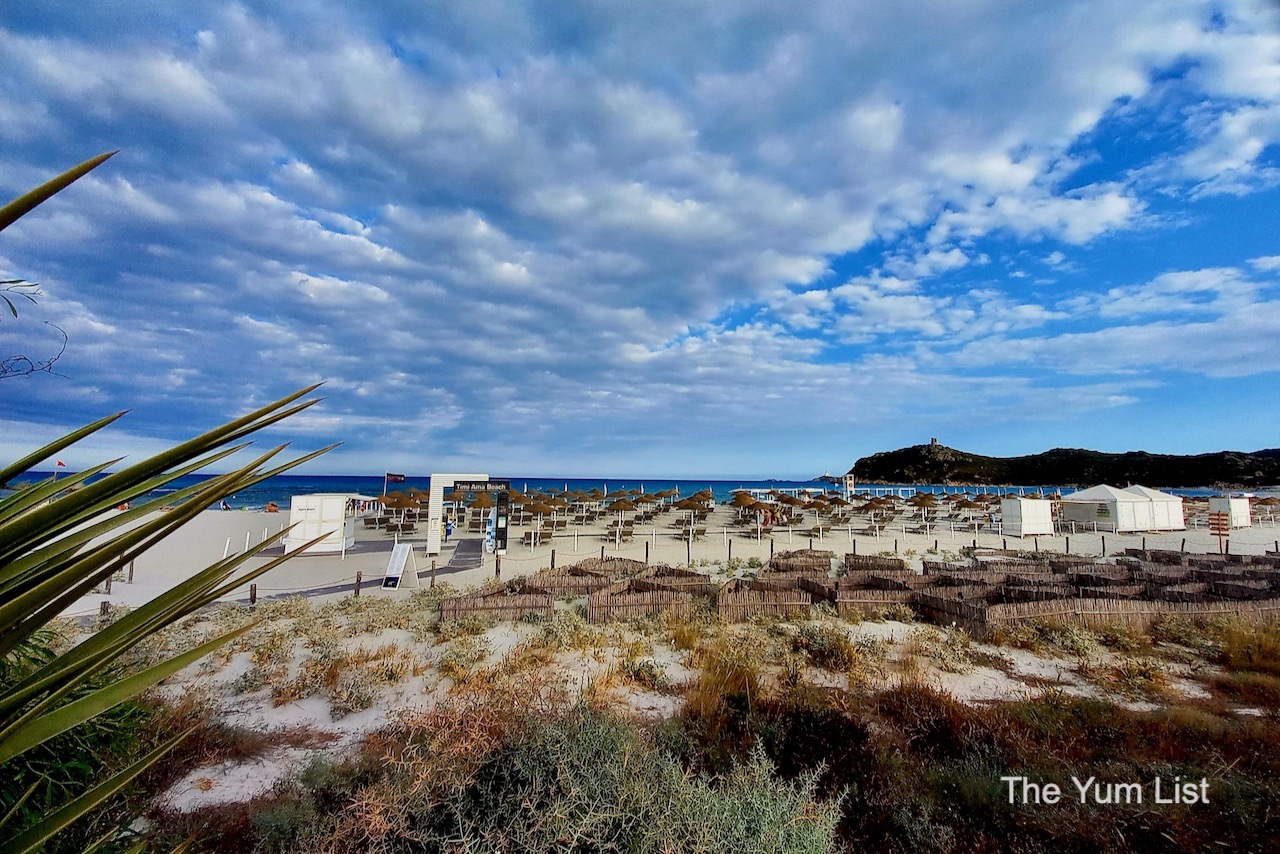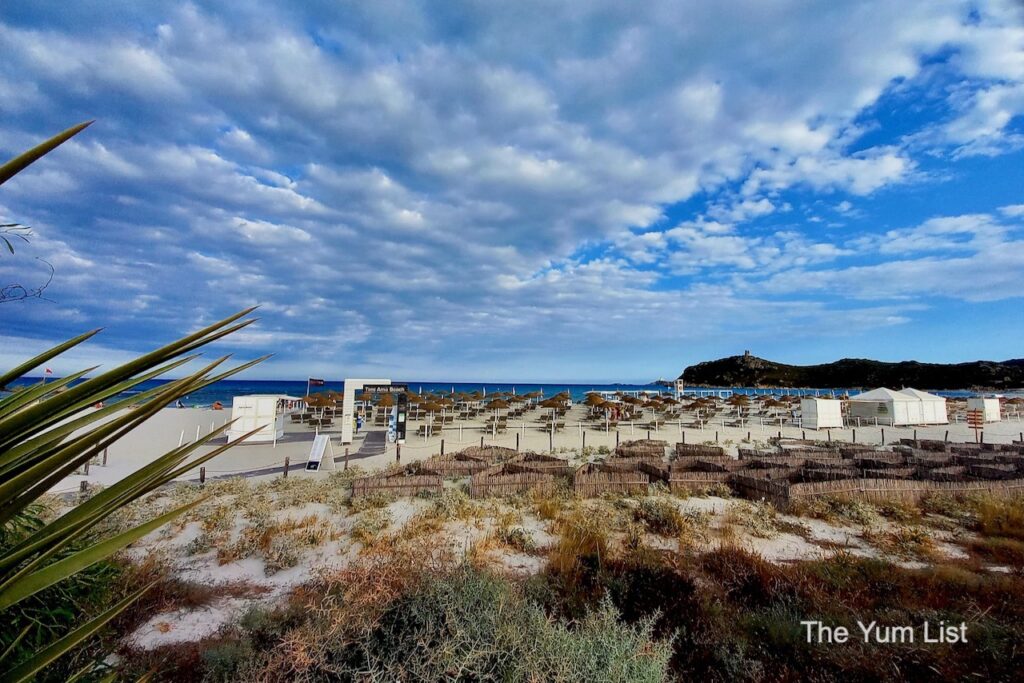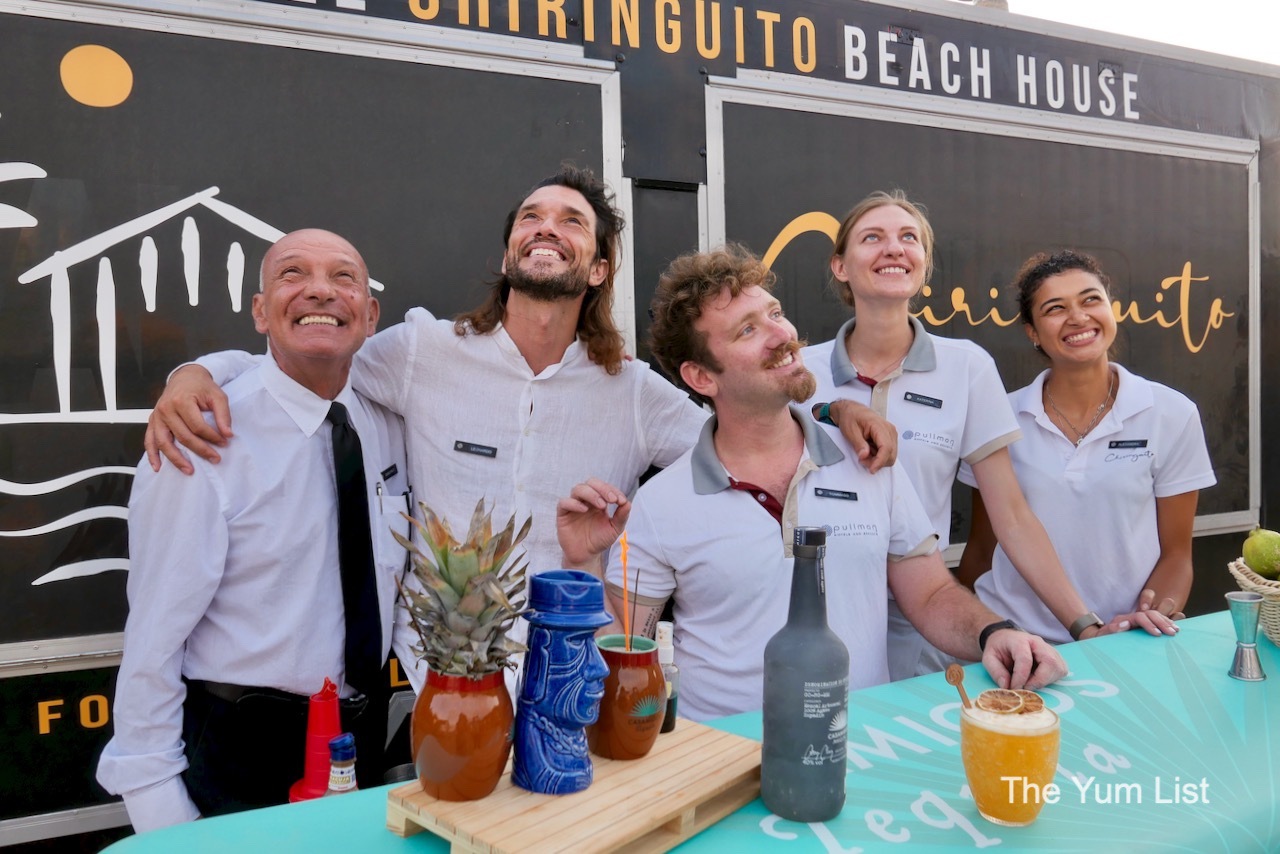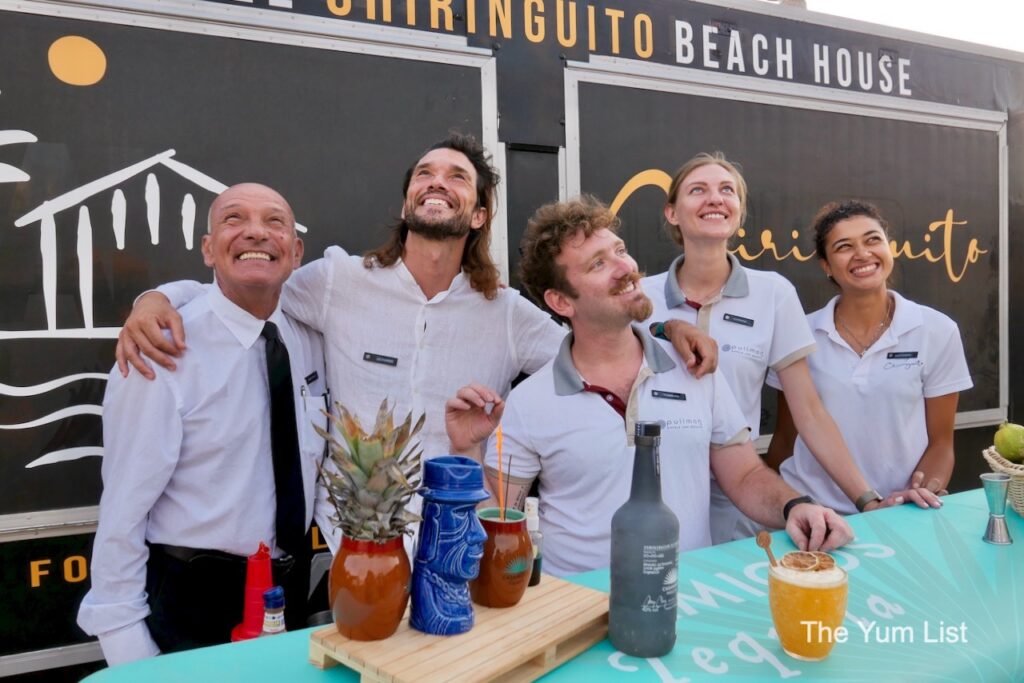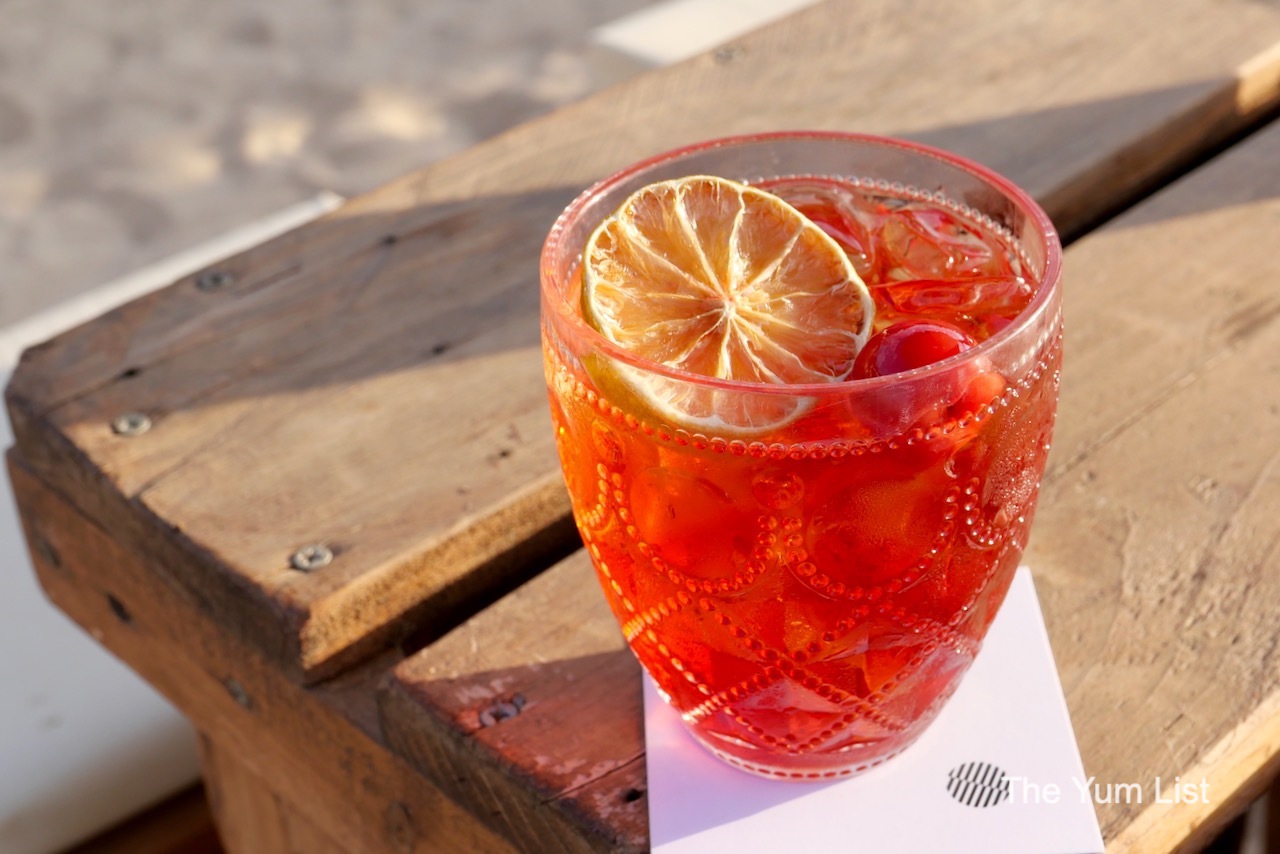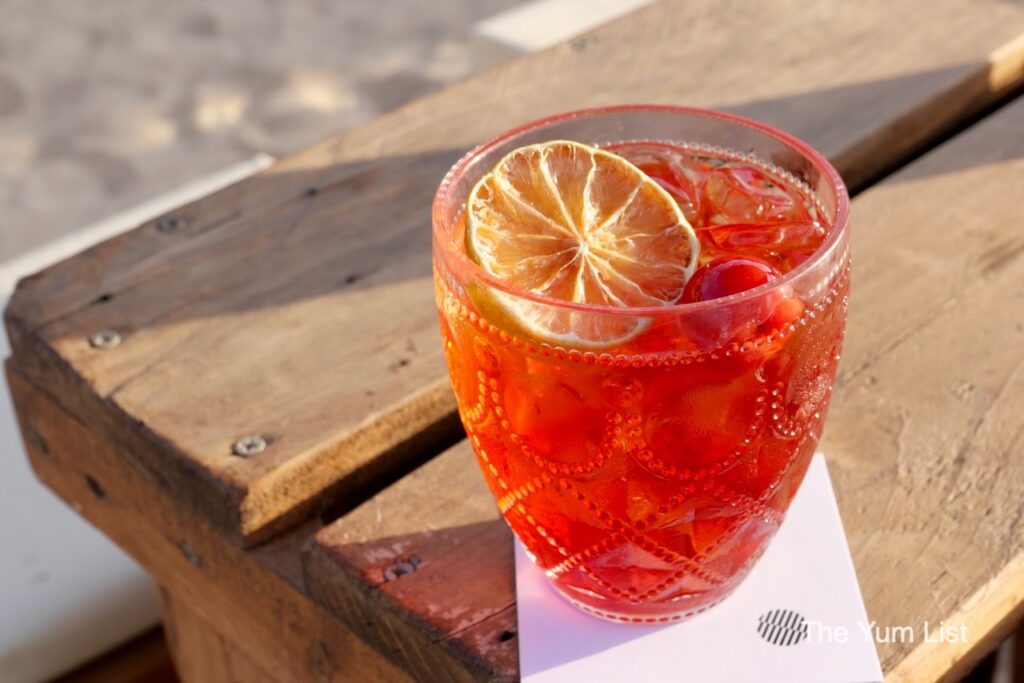 Mov'ita
Likewise, Mov'ita Pool Bar, with its sun loungers and chilled mood, is a fine transition from late afternoon to evening. The drinks list is extensive. It has all you could hope for in an international menu and more. Hubby takes a break from liquor with Slemming & Refreshing Juice (10 EUR), a freshly made blend of watermelon, lime, apple and ginger. At the same time, I power on with the resort's namesake, Timi Ama (15 EUR). Dom Jago Brut, a local sparkling wine made with Vermentino and Chardonnay grapes is given a splash of colour and depth of flavour with the addition of Red Myrtle Liquor. It makes pretty poolside sipping.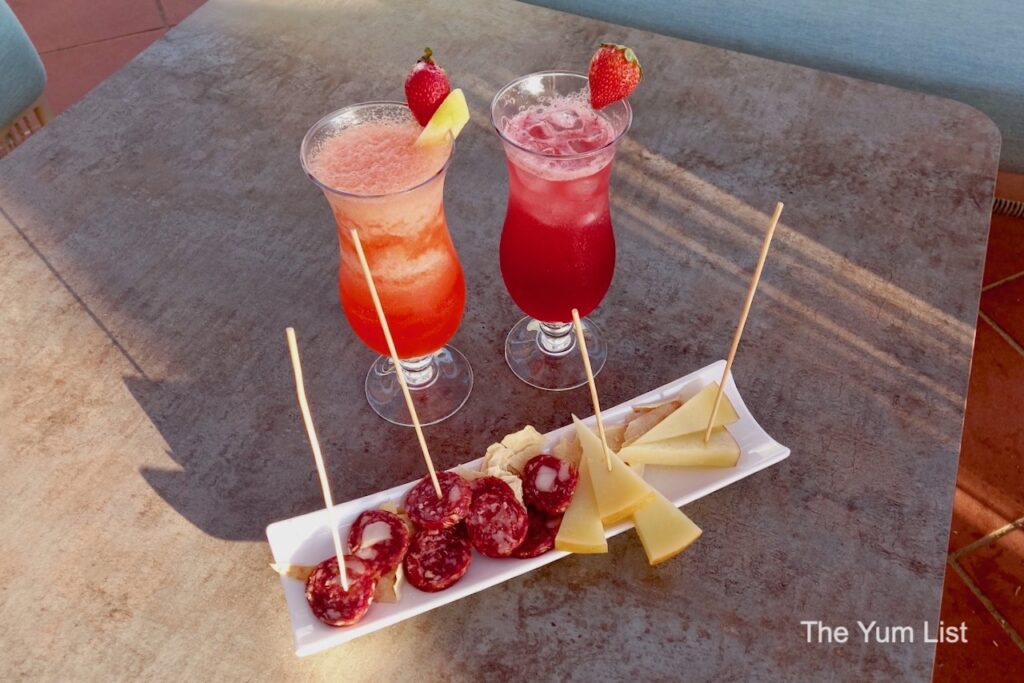 Private Dining
Those wanting more of an intimate atmosphere might opt for in-room dining or sign up for the unique Only 2 You private candlelight dinner on the beach. Frankly, hubby and I have had more than enough time as two over the pandemic to consider reserving additional moments alone over a meal. However, the idea of not having to get dressed for breakfast unhurriedly leaning into the day with room-service breakfast is very appealing.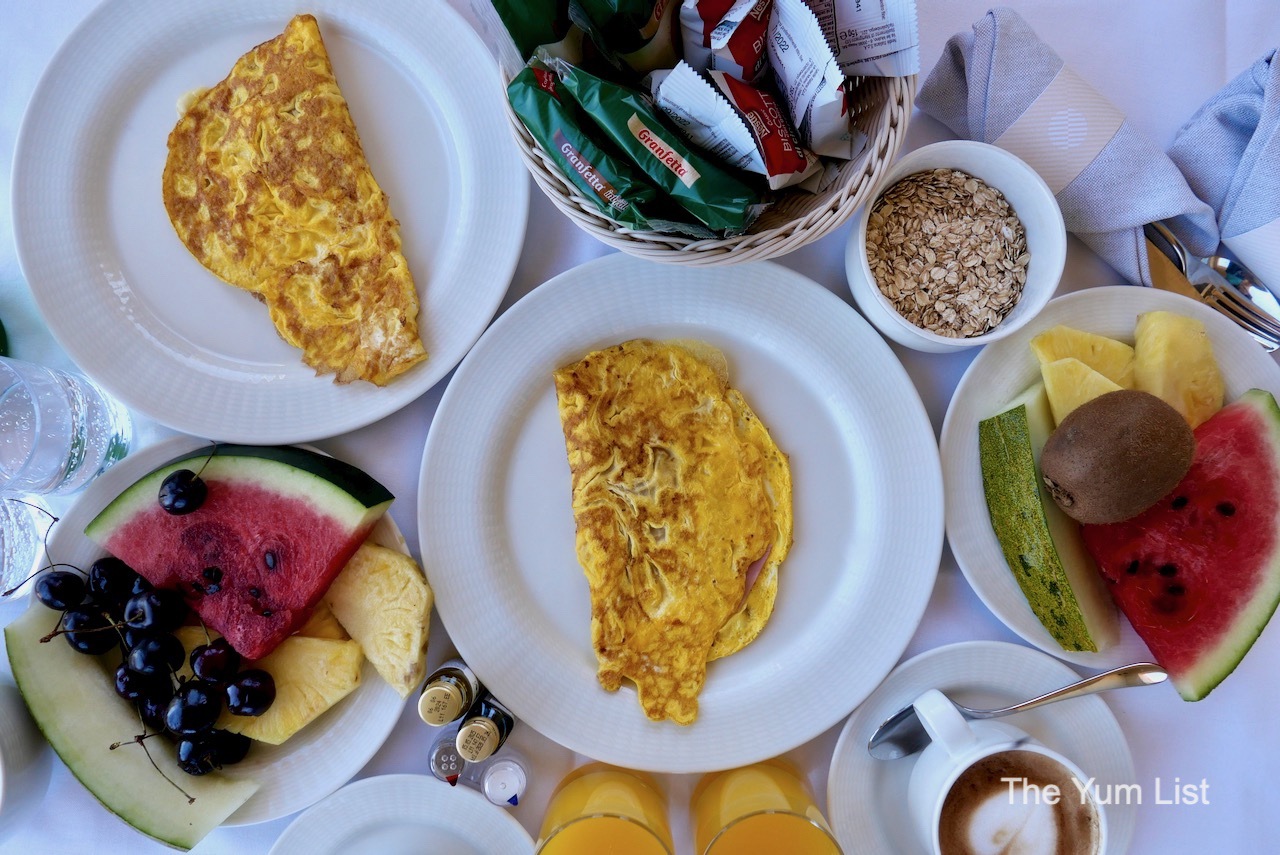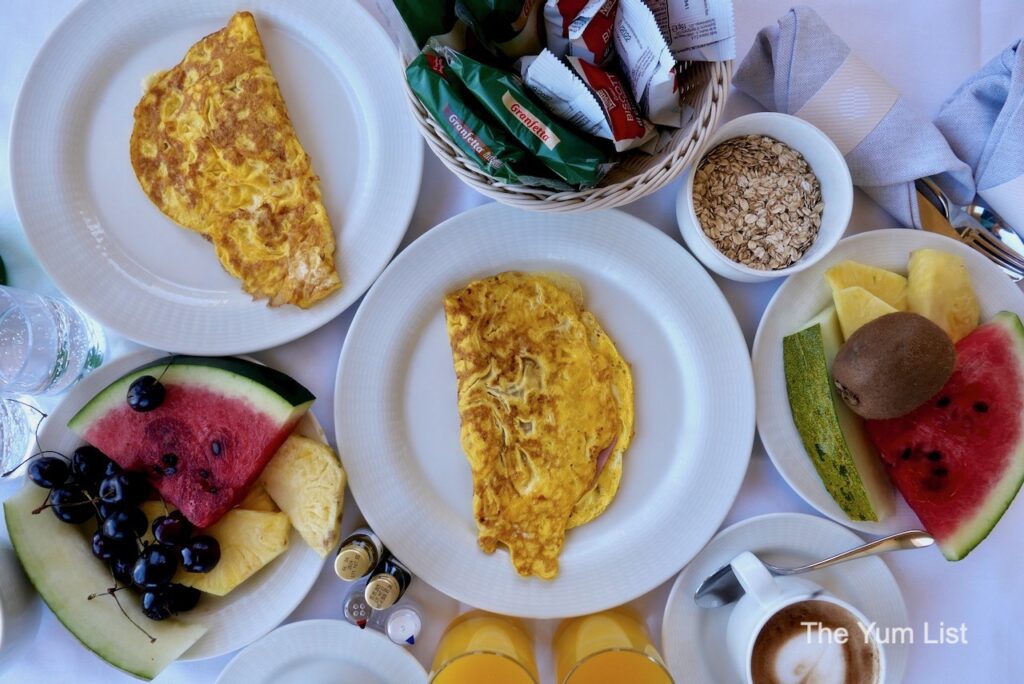 Rooms
We're torn between taking it slow in our room and maximising minutes in this beautiful location outdoors. In the end, we do a little of both. Rooms at Pullman Timi Ama Sardegna are comfortably fit with all you could need and nothing more. The clutter-free lines bring peace and fit seamlessly with the casual beachside setting.
Our Junior Suite has not one but two balconies. At the end of one hotel wing, we wake to tree-top greenery and bird song. The king-size bed offers just the right balance of support and snuggly softness, and the shower provides instant, hot, high-pressured water. Friends coming from Asia should note that it is rare to find a kettle or iron and ironing board in Italian hotels, so be prepared to find other means to boil water for tea (or instant noodles) and, unless you want to pay for a pressing service, pack wrinkle-free clothing.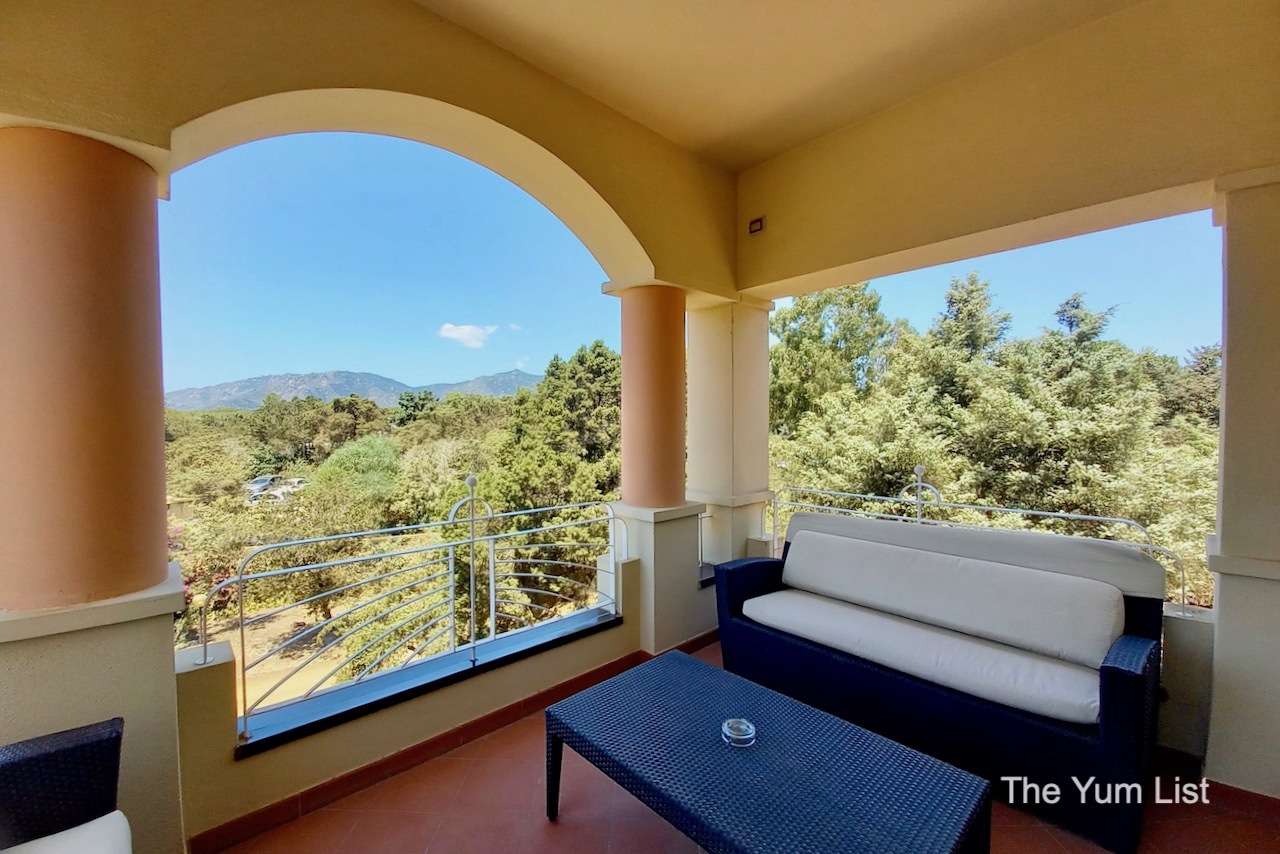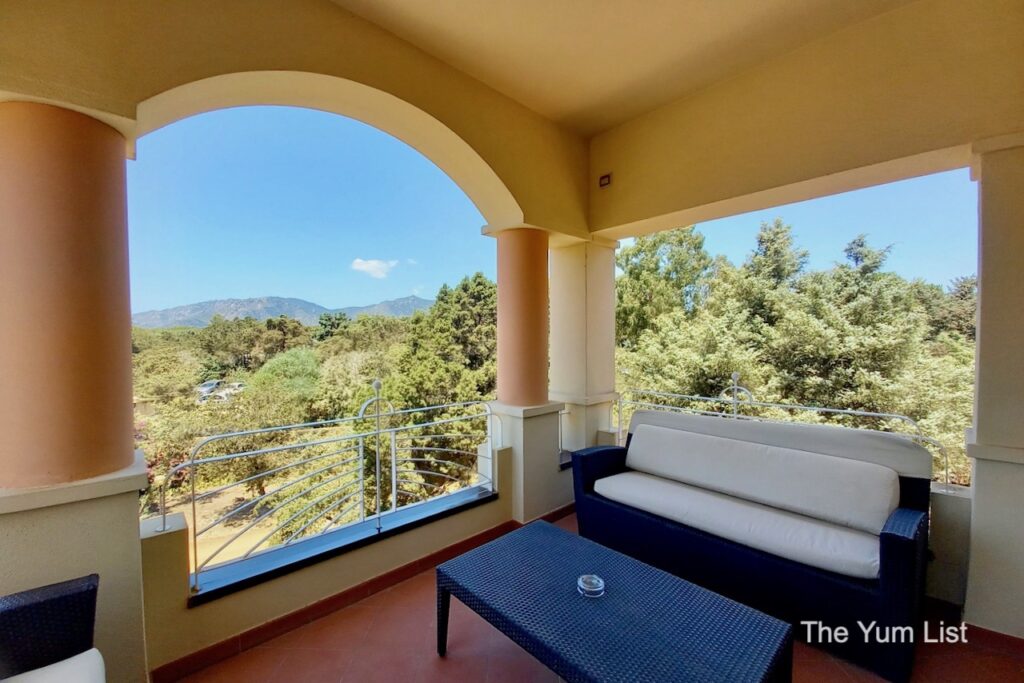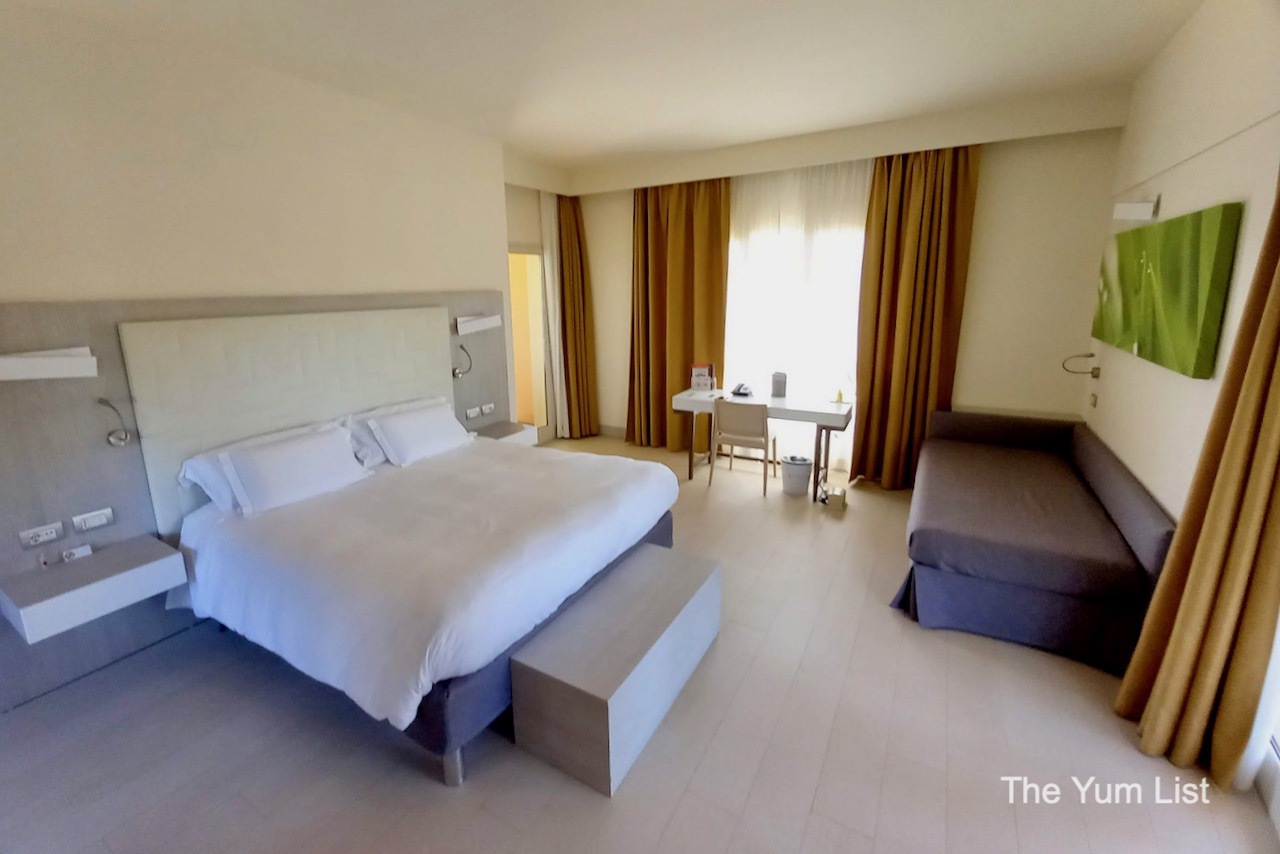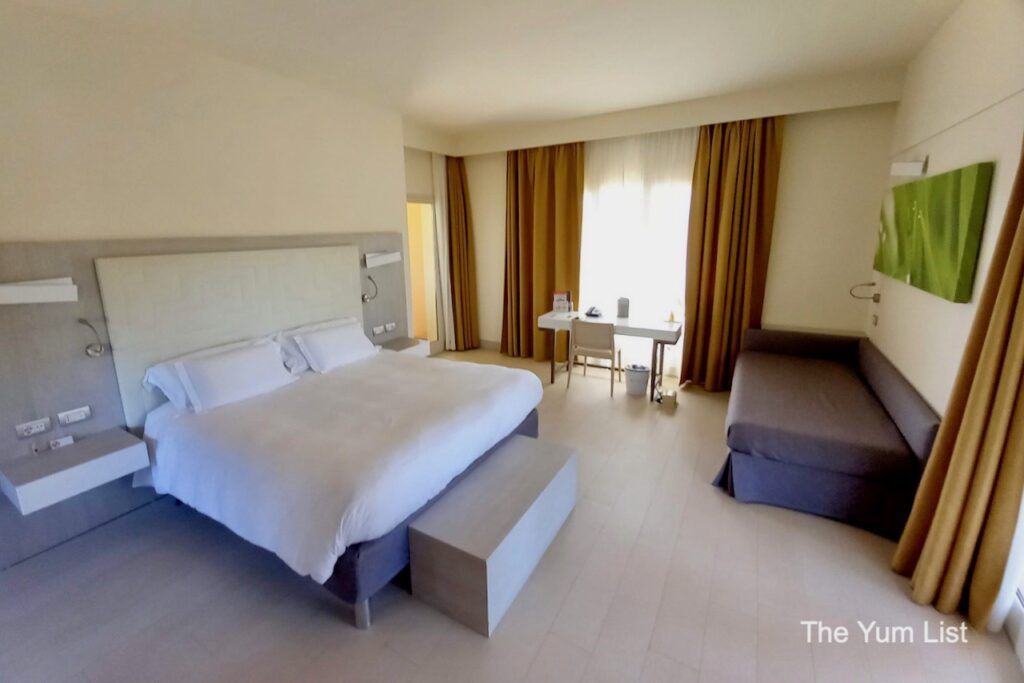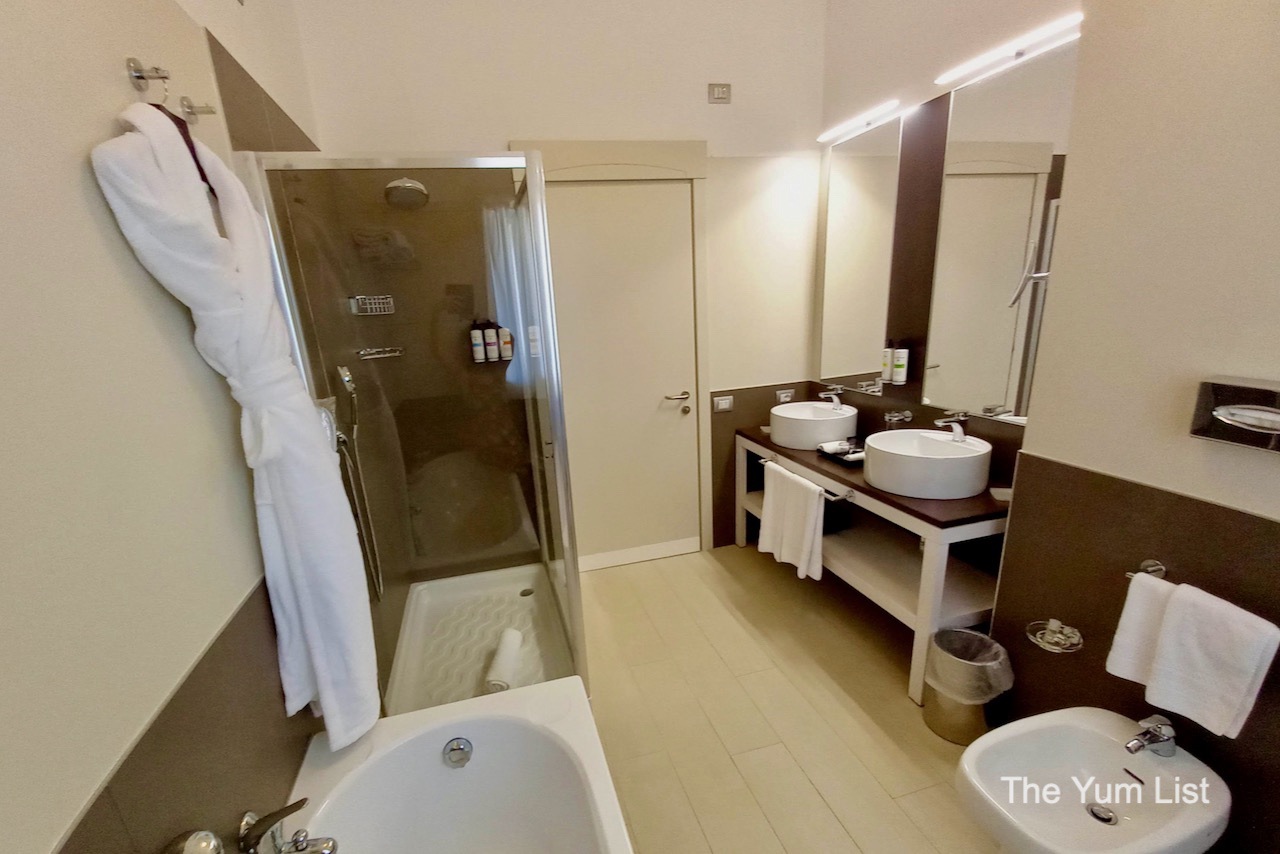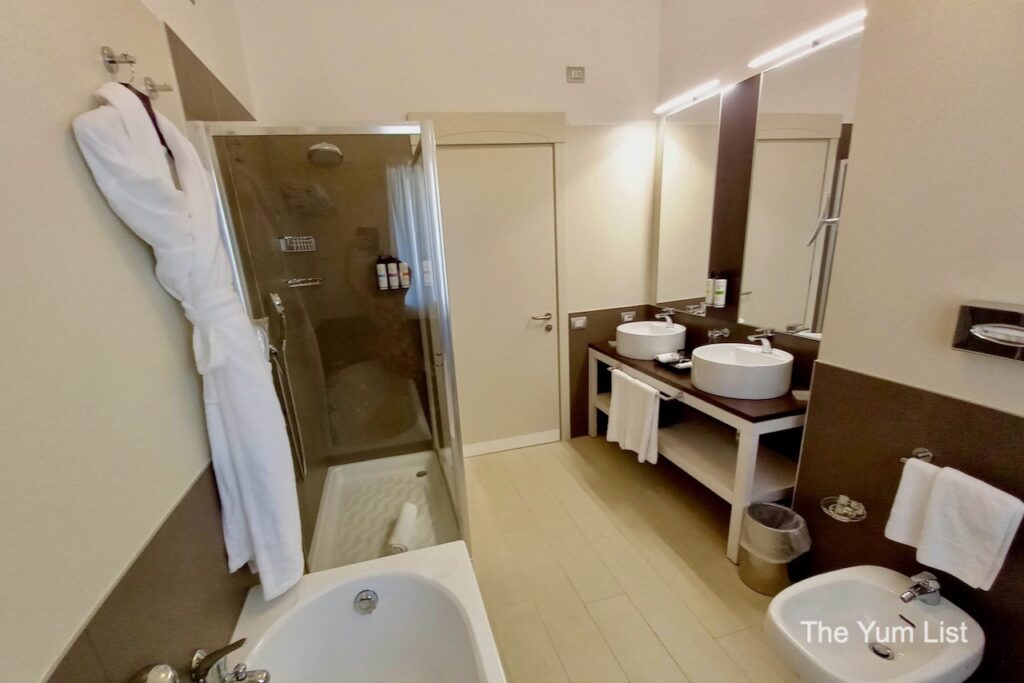 Service
There's no denying many Italians have irresistible charm, and, in this international environment, the staff's generous hospitality shines. We're wowed by the number of languages spoken and contentedly switch between Italian, Spanish and English. It seems the hotel has placed staff just to chat with guests, check in on their comfort and suggest activities or experiences to suit everyone's desires. Buggy drivers, receptionists, cleaners, waiters, and managers all displayed the same level of welcoming friendliness.
Pullman Timi Ama Sardegna Review
Pullman Timi Ama Sardegna is a fantastic full-service resort offering plentiful activities and a diverse range of food and beverage to occupy holiday-makers for weeks on end. The natural area in itself merits days of exploration. Surely, we're grateful for a weekend, but it's not long enough. We'd stay for a week, a month if we could. The location is paradise, and with comprehensive facilities and menus that would take numerous visits to get through, we could cheerfully spend a summer here.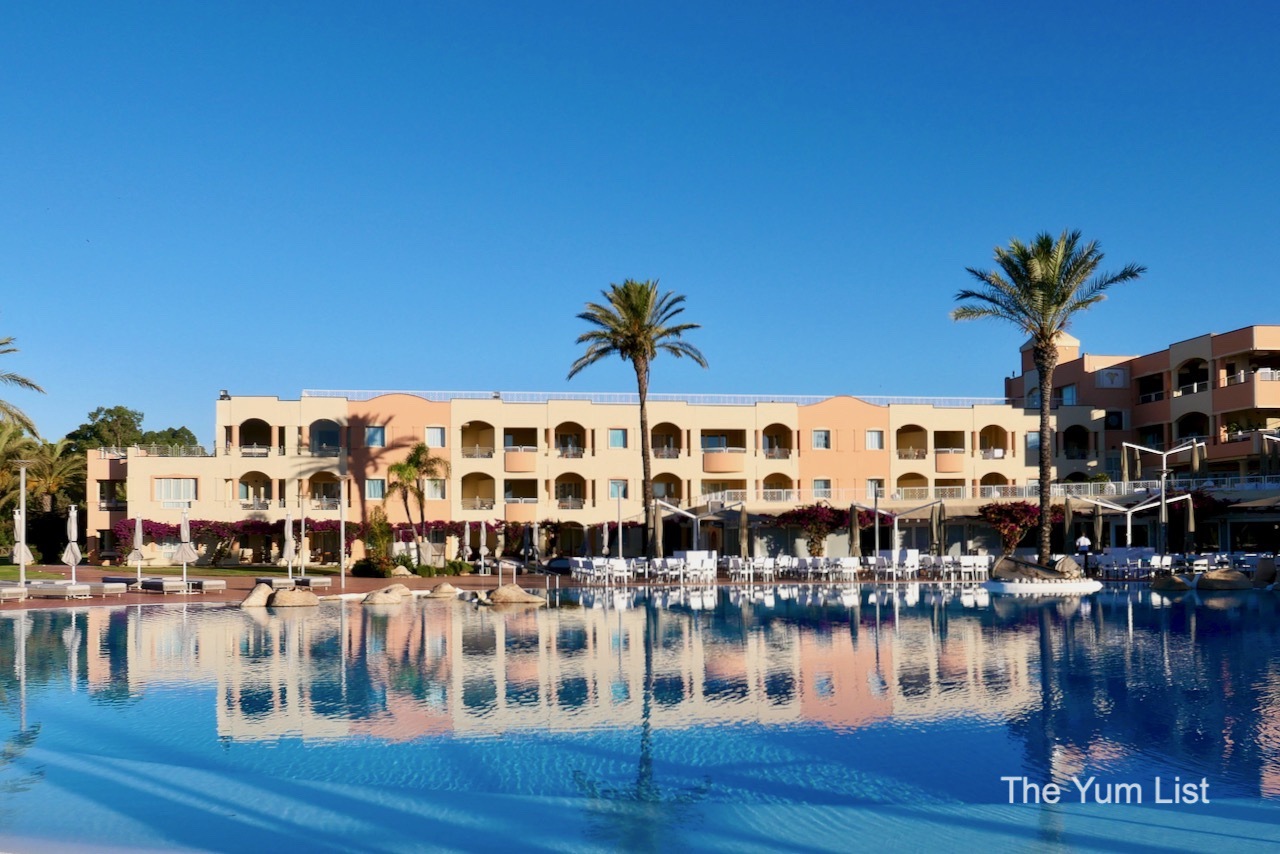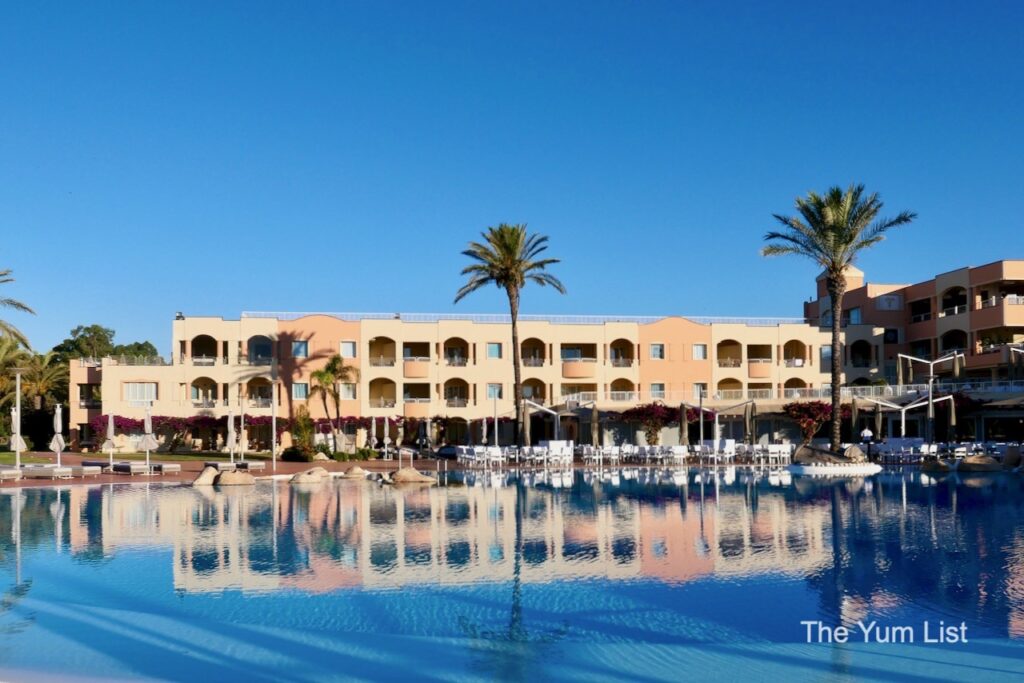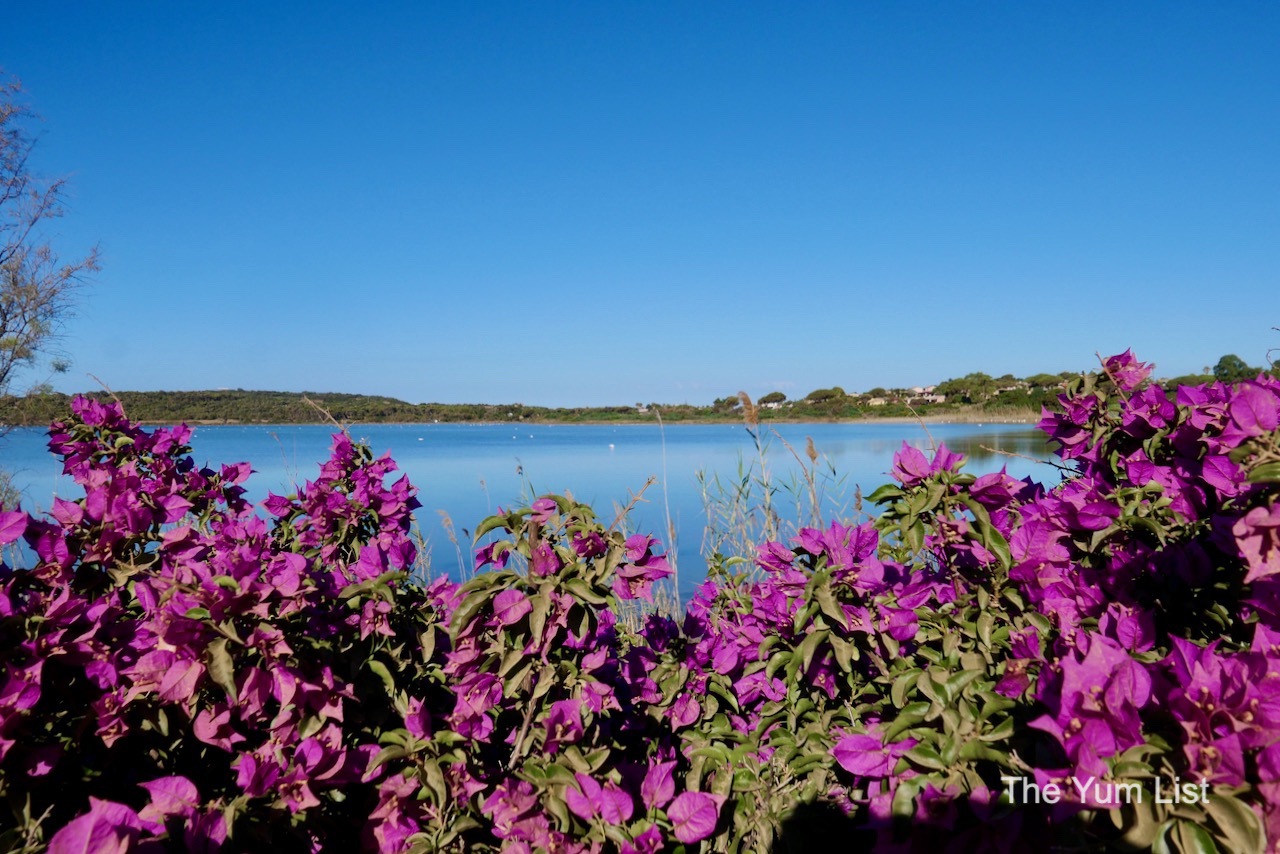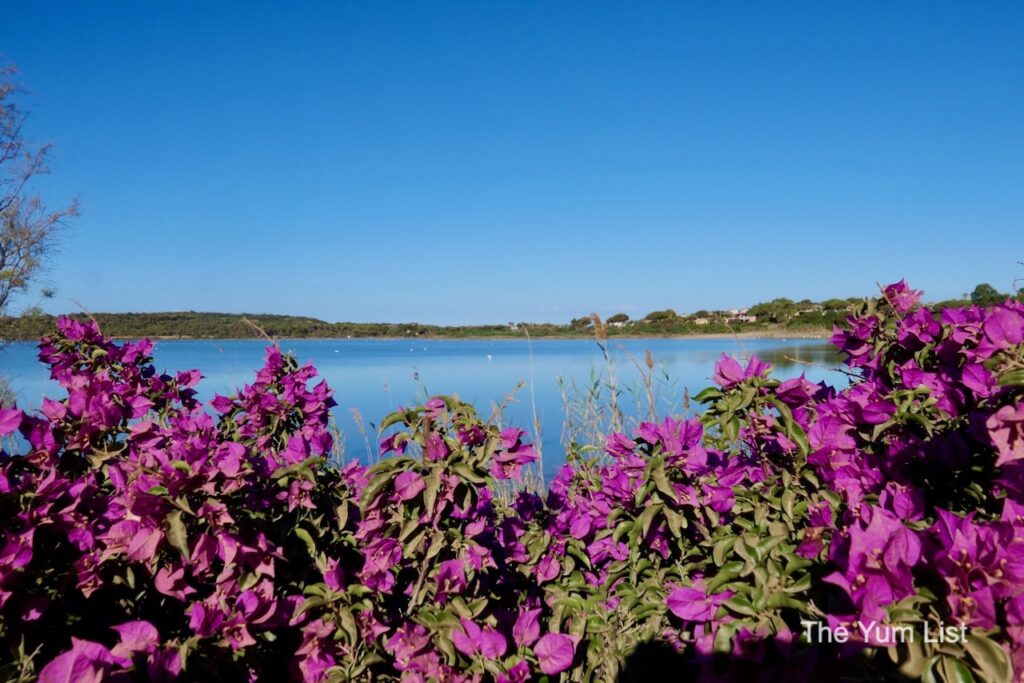 Pullman Timi Ama Sardegna – Getting There
The closest airport is in Cagliari, which is worth at least a one-night stay (find a fantastic itinerary for the best day out in Cagliari here). From here, the best recommendation to get to Pullman Tima Ama Sardegna is to rent a car and drive along the coastal road, SP17 from the city. Sure, the motorway will have you there in around an hour, but the scenic route will have you gasping over breathtaking scenery at every corner. If you prefer not to drive, the hotel can arrange transfers. (We got a great rental discount and personalised service from a new rental company, Moghe.)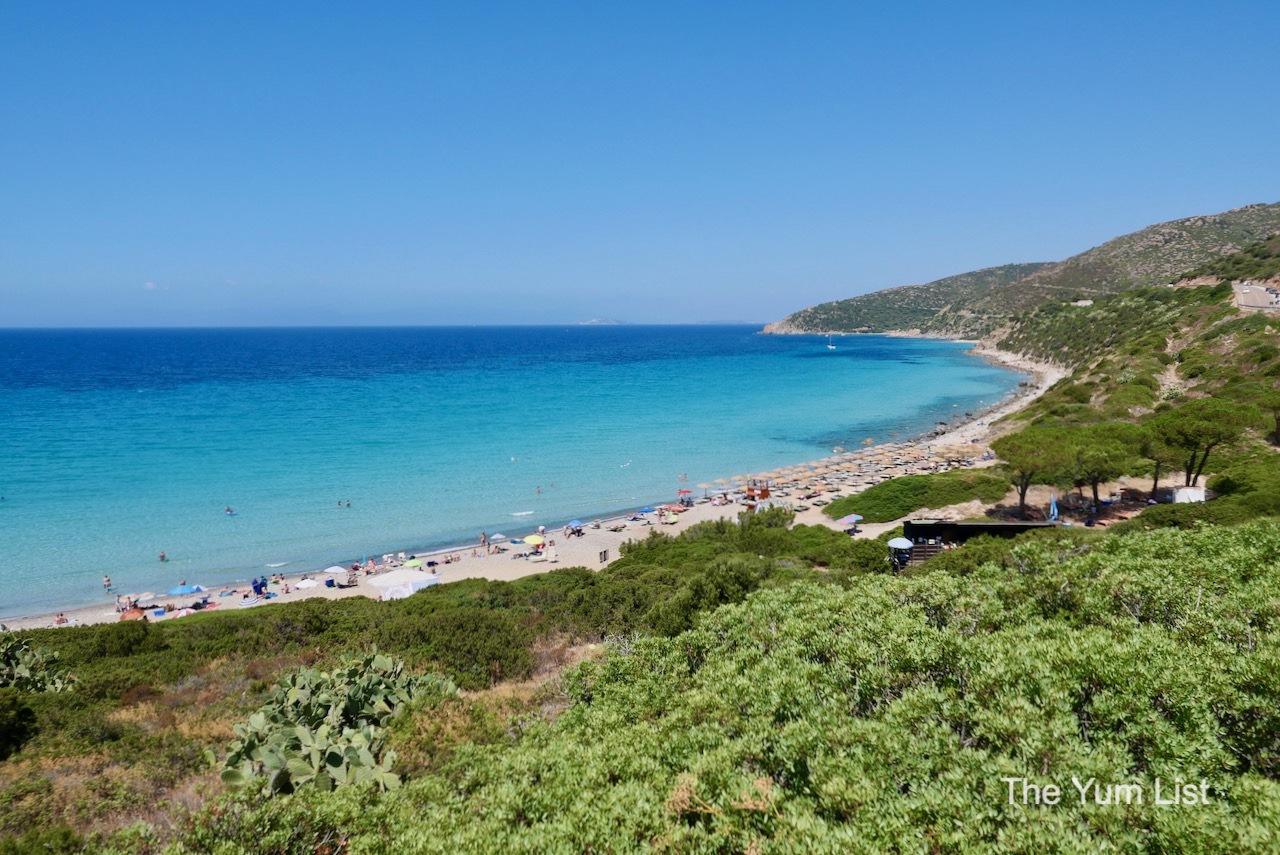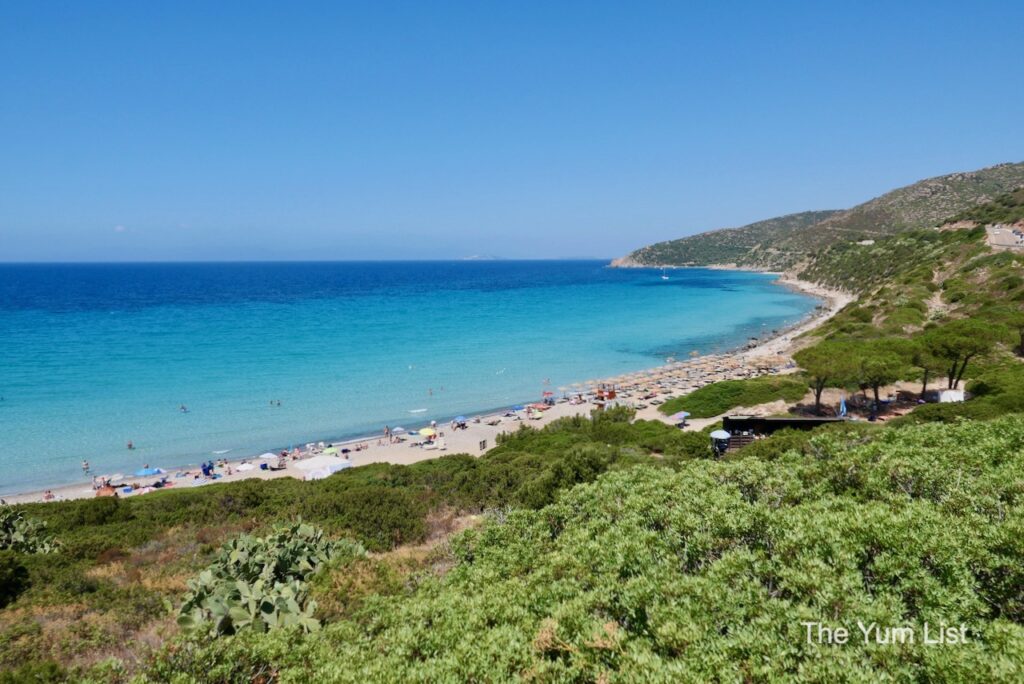 Reasons to visit Pullman Timi Ama Sardegna: stunning location by the sea and protected marine park of Capo Carbonara; only an hour from Cagliari; excellent food and beverage options; extensive facilities, services, food and beverage choices; the wonderful Thalassa Sea & Spa.
Pullman Timi Ama Sardegna
Viale dei Ginepri, 3,
09049 Villasimius SU, Italy
+39 070 79791
[email protected]
www.pullman-timiama-sardegna.com/en/
Find more tips for the best travel experiences in Italy here and stay up-to-date with our latest gourmet travel finds here and here.