Luciano's KL – Italian Street Food
Words: Rebecca Cannon
Photos: Monica Tindall
I have a weak spot for Italian food. I love the freshness and care that goes into the process and the comforting memories it brings back of happy summer travels. The newly opened Luciano's KL stirred that nostalgia not only with its menu but because of the charming owner and chef Luciano himself greeting guests and preparing every dish from scratch. Nestled in the shadows of the Petronas Twin Towers, to the side of the quieter Wisma Central sits the haven that is Luciano's. It is set up in a European café style, simple and clean, with a view of the prep area.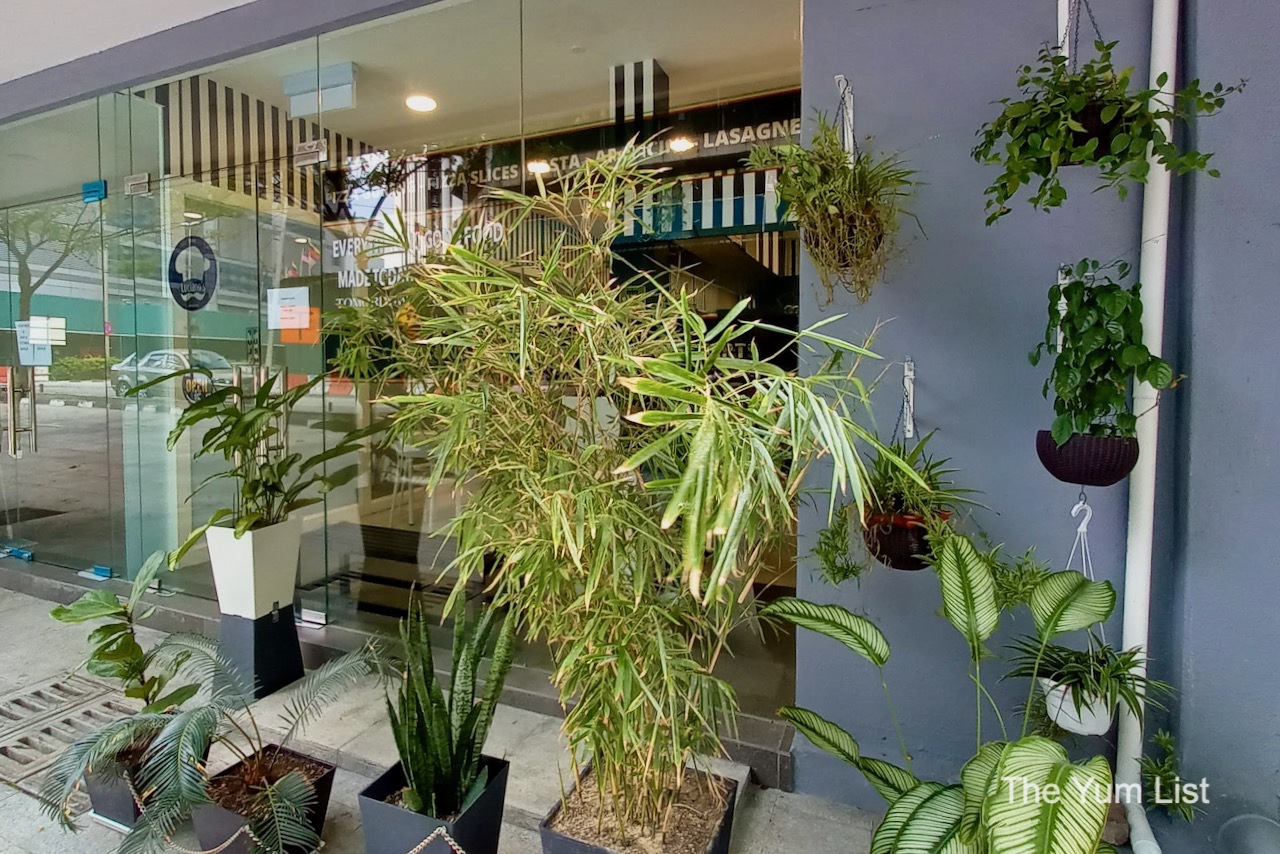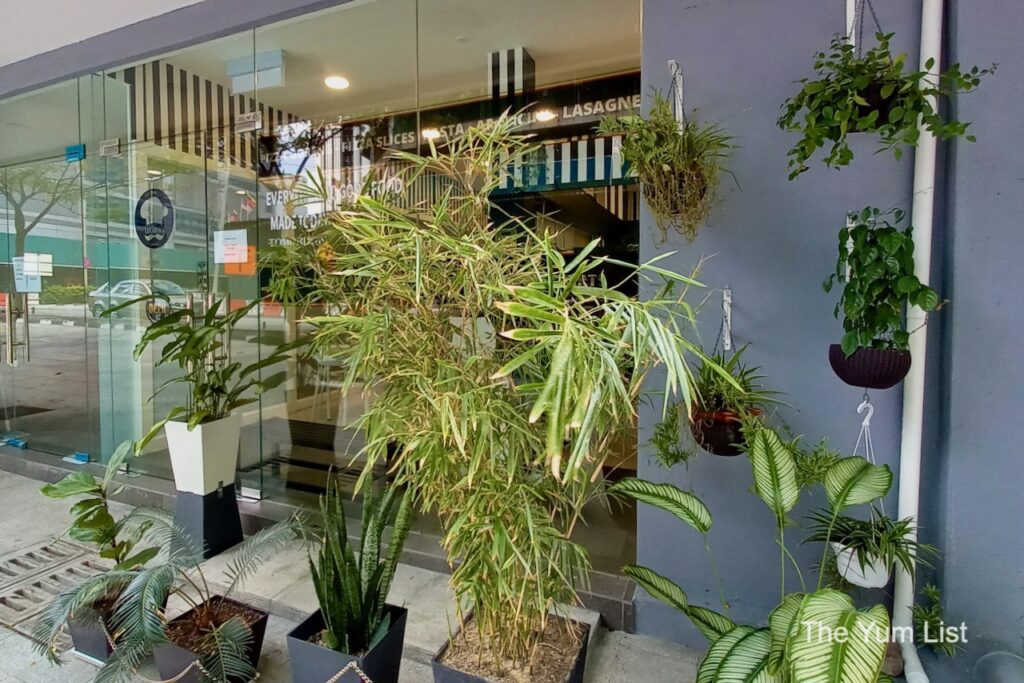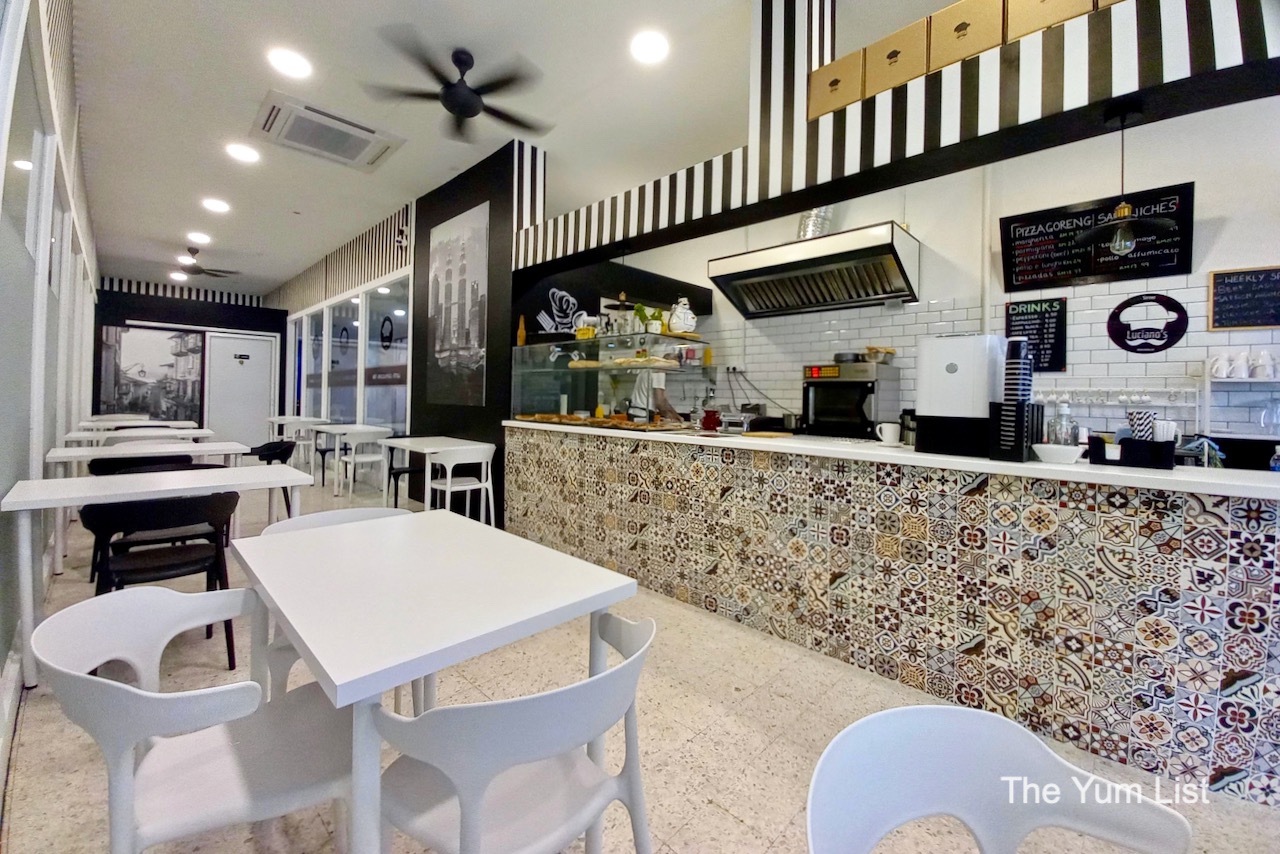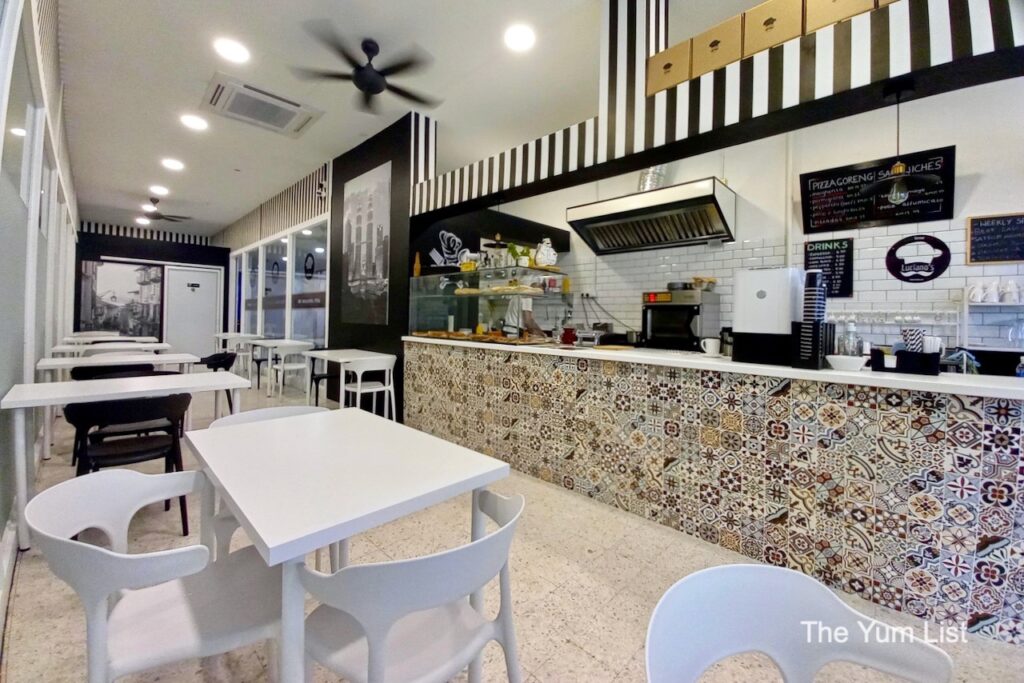 Luciano's KL Drinks Menu
The drinks menu at Luciano's is a simple offering of coffee, tea and soft drinks. We enjoyed the cappuccino, which went particularly well with our dessert later on. Coffee is an Italian-style darker roast with a chocolatey, nutty finish. Don't expect a third-wave coffee culture textured foam here – this has a Roman frothy cloud-like top.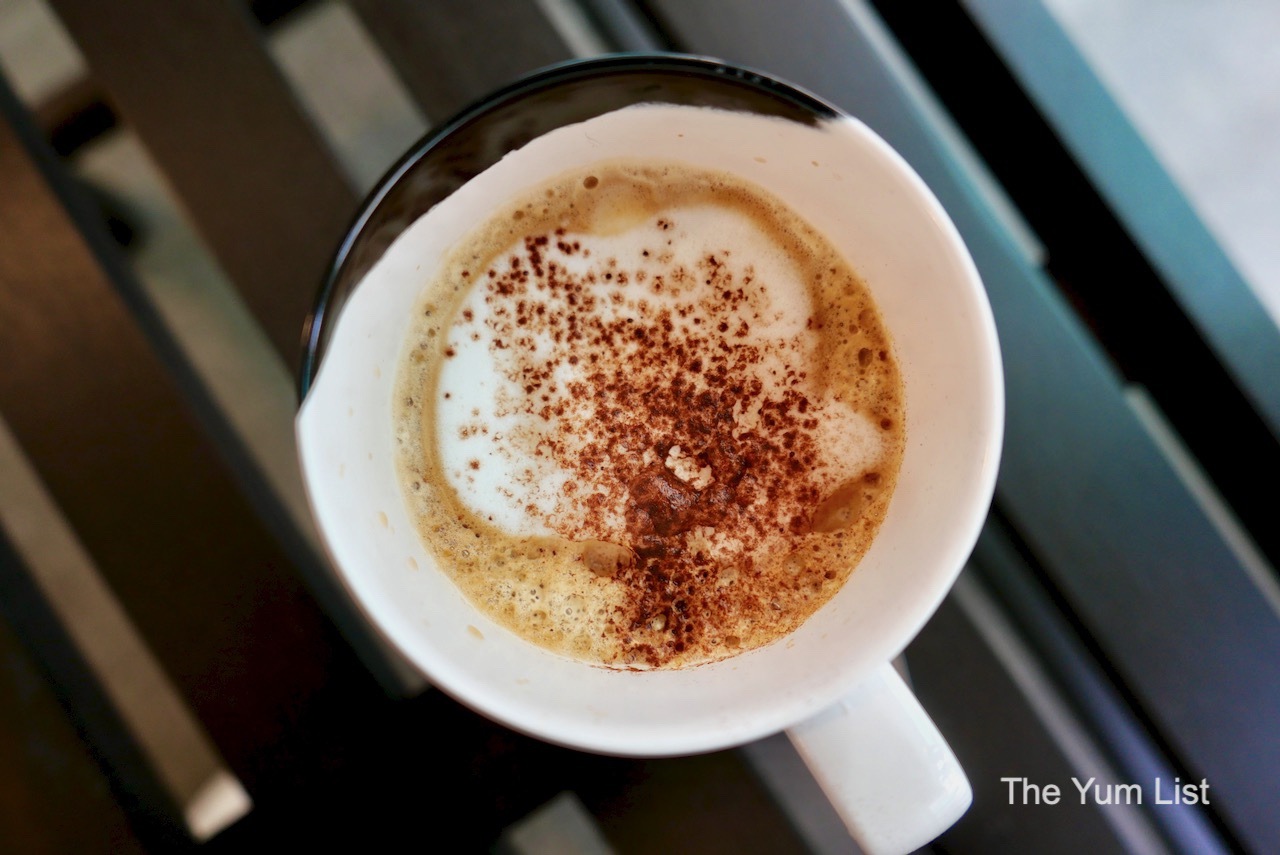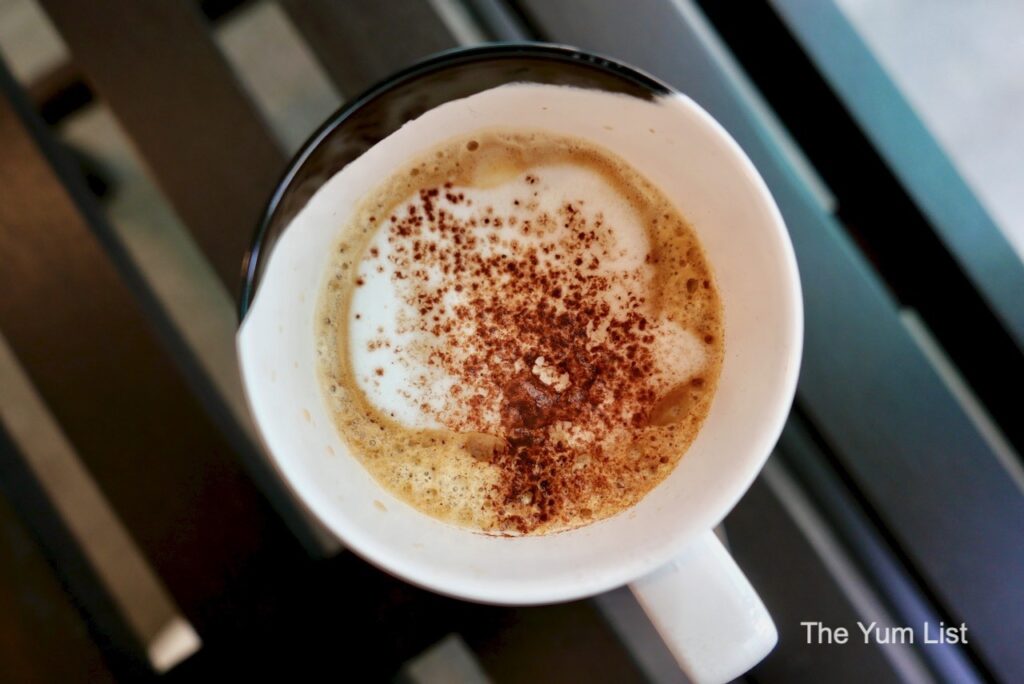 Weekly Specials
Luciano's base menu of pizza and sandwiches is complemented by weekly specials. Both the Frittatine Napoletana (RM 5) and Arancini (RM 5) are tasty, easy-to-eat-on-the-run bites. The Frittatine Napoletana is like a mum's home-baked pasta rolled up in ciabatta breadcrumbs and deep-fried – a nicer version of mac 'n' cheese, if you will. The Arancini are wholesome, rustic street eats sure to bring a smile to your face. Saffron rice adds colour to the filling and is an excellent complement to the Bolognese sauce.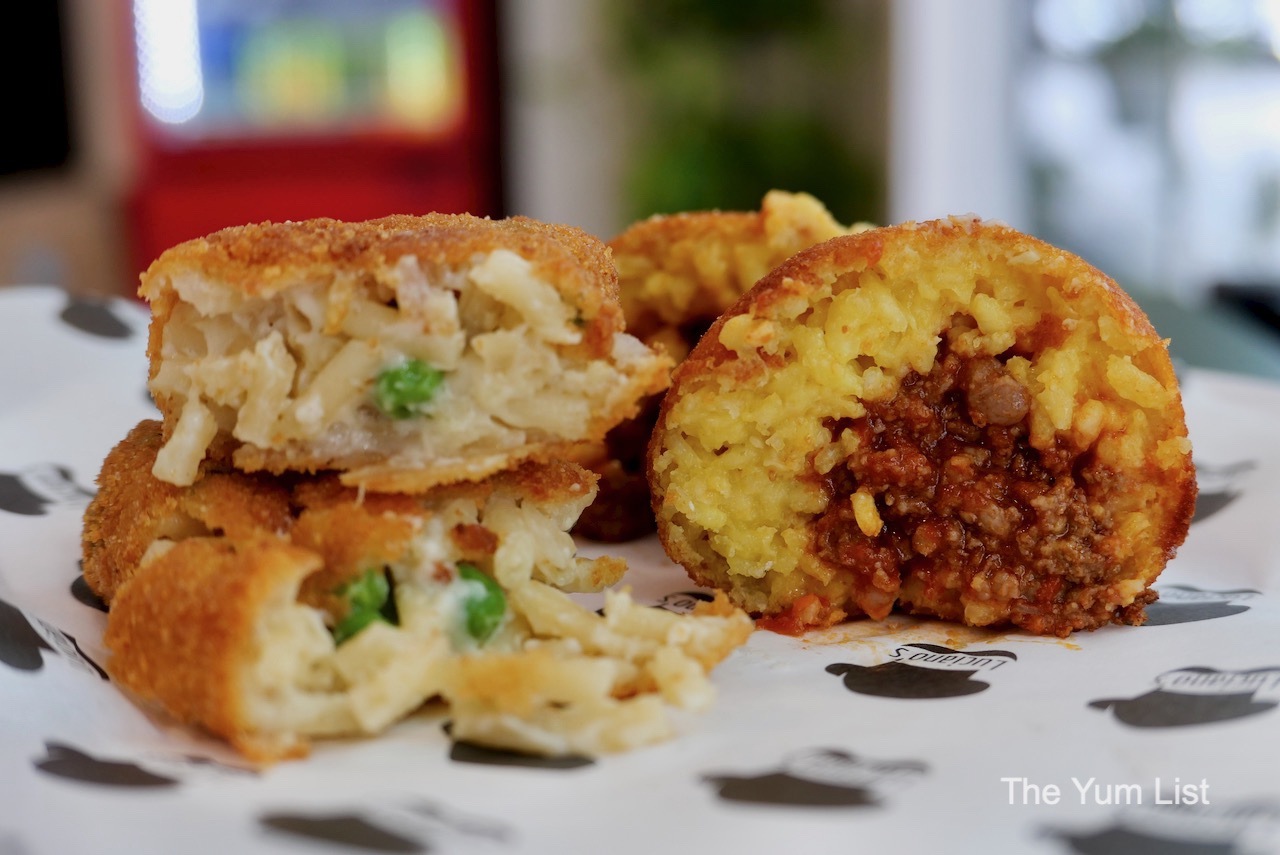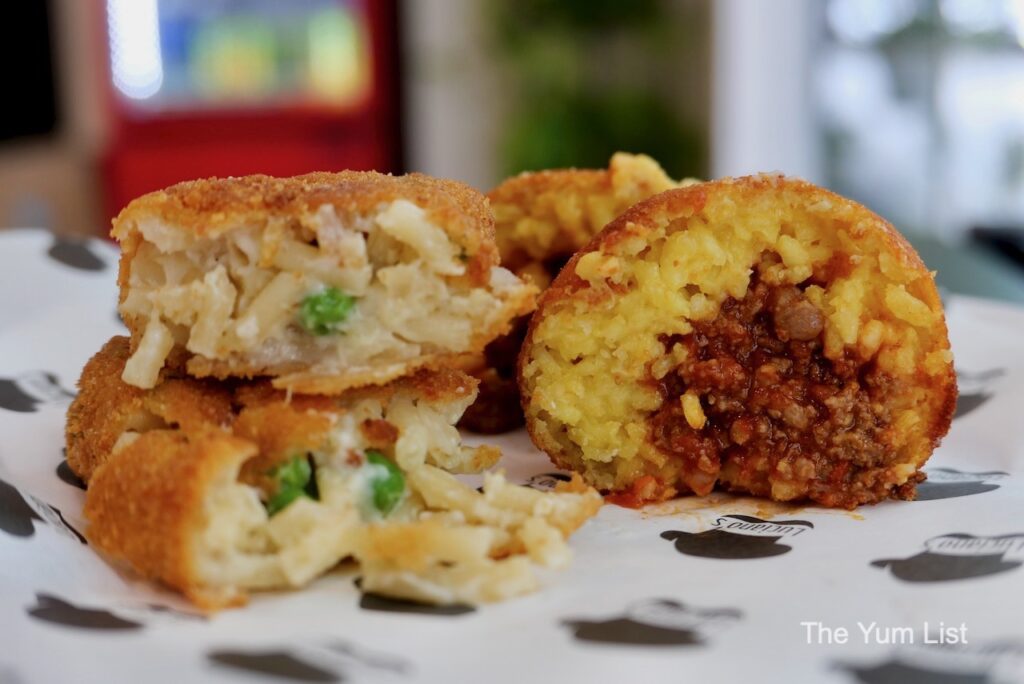 Pizza
It wouldn't be Italian street food without pizza now, would it? Luciano's offers the classic slice as well as pizza fritta (deep-fried pizza). Both pizza by the slice and pizza fritta are rarities in KL. The first is pretty much self-explanatory, and the latter, featuring a deep-fried dough, is also dubbed the "Gold of Naples." Following the Second World War, when many wood-burning ovens were destroyed due to bombing, and the cost of ingredients soared, pizza fritta became a cheap and tasty alternative. Today you can find it in several varieties, from smaller balls of dough to larger flatter bases, calzone (stuffed pizza) and sweet and savoury versions.
Our Parmigiana Fritta (RM24) had an appetizing topping of eggplant and ricotta, and our slice was Pepperoni (RM14.99). Despite being a cured beef sausage (not pork), it was still a flavour-packed slice, and chilli flakes and chilli oil are both placed on the table for adding to your liking.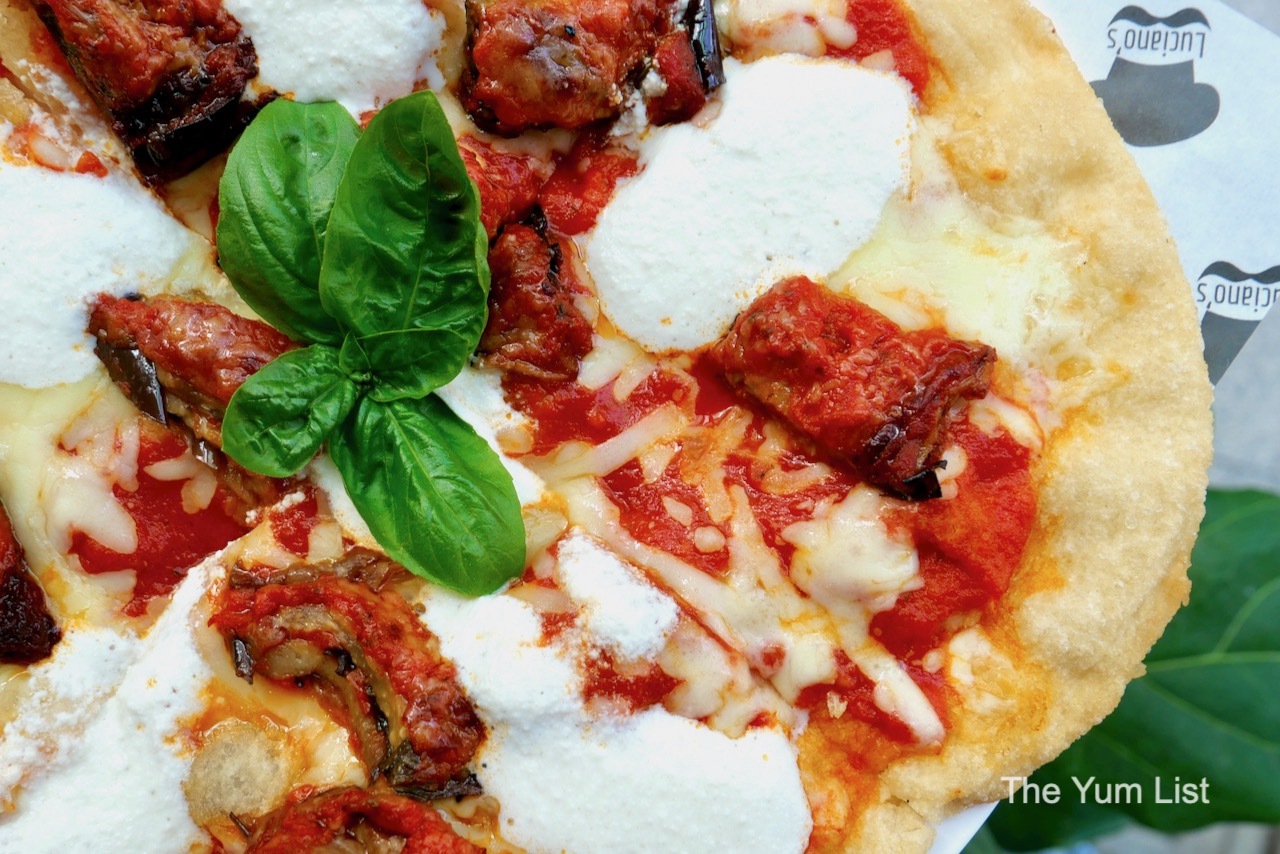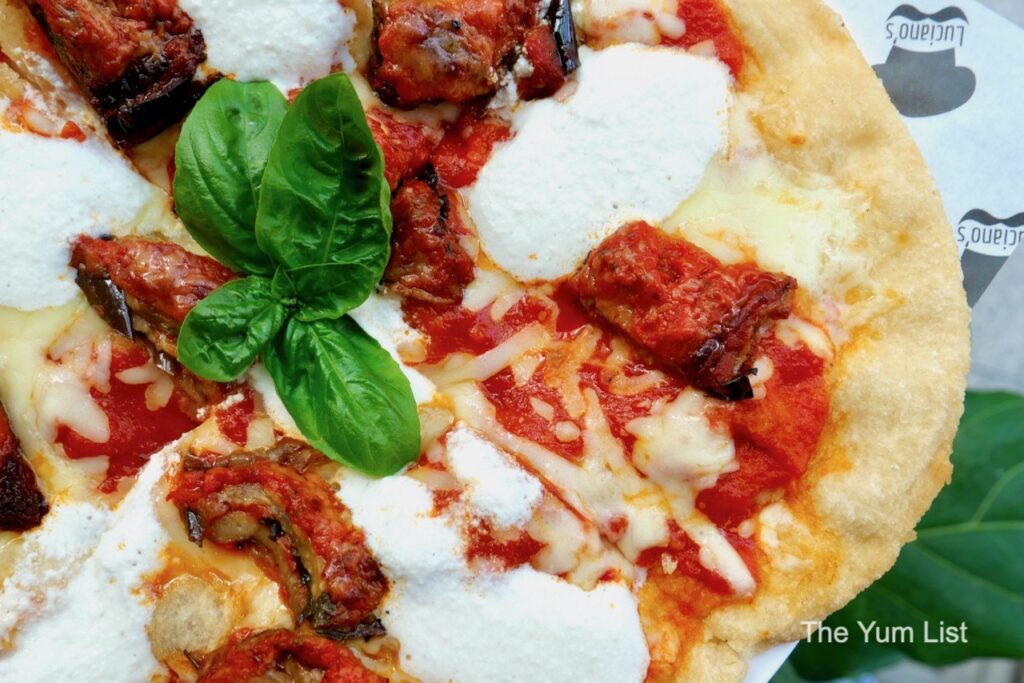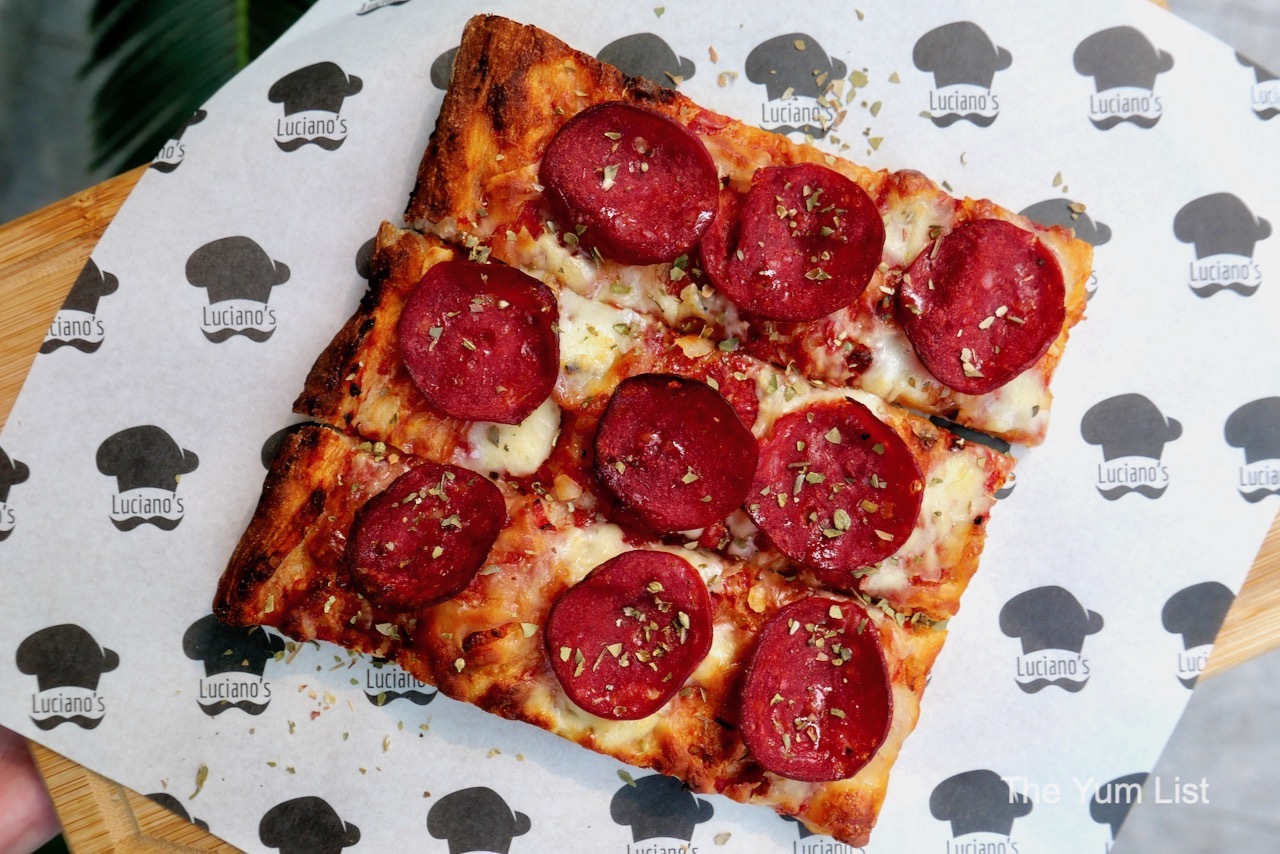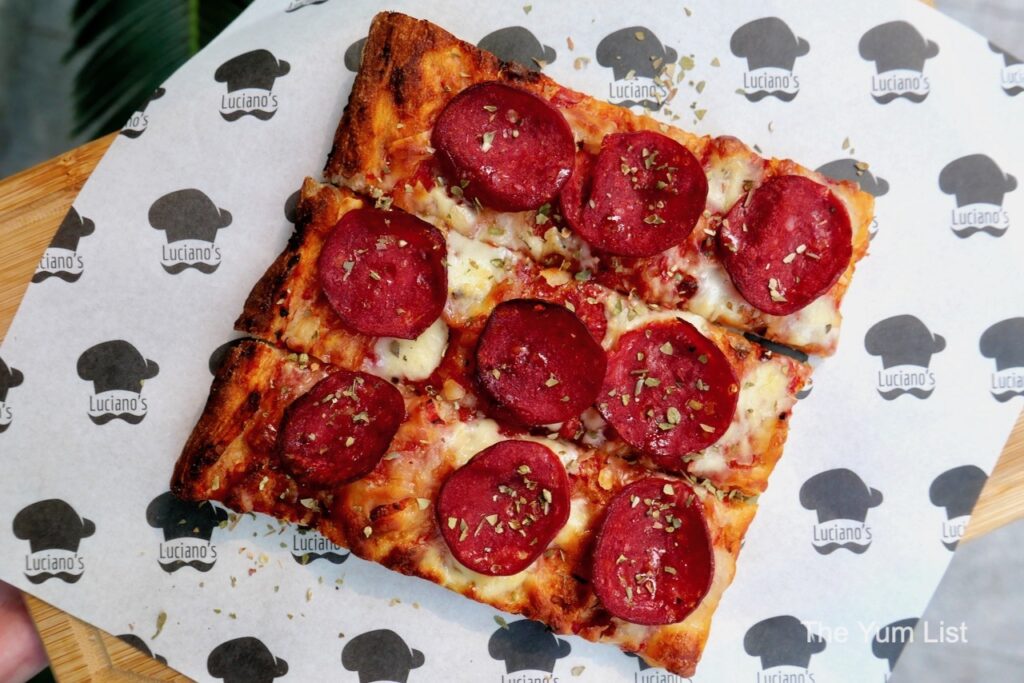 Sandwiches & Mains
Sandwiches are also worthy of consideration as the bread is all made from scratch. Luciano's recipe for ciabatta is without oil making the dough a little harder to work with but producing a memorable, more rustic loaf. We split a delectable Chicken Milanese Sandwich (RM17.99) between us, but both wished we hadn't shared it so equally. The ciabatta bread is phenomenal. The tomatoes have flavour and juice. While the chicken breast is thin, making for a good meat-to-crumb ratio. It comes served neatly folded in baking paper, so you can eat it on the move if sitting at a table isn't your thing.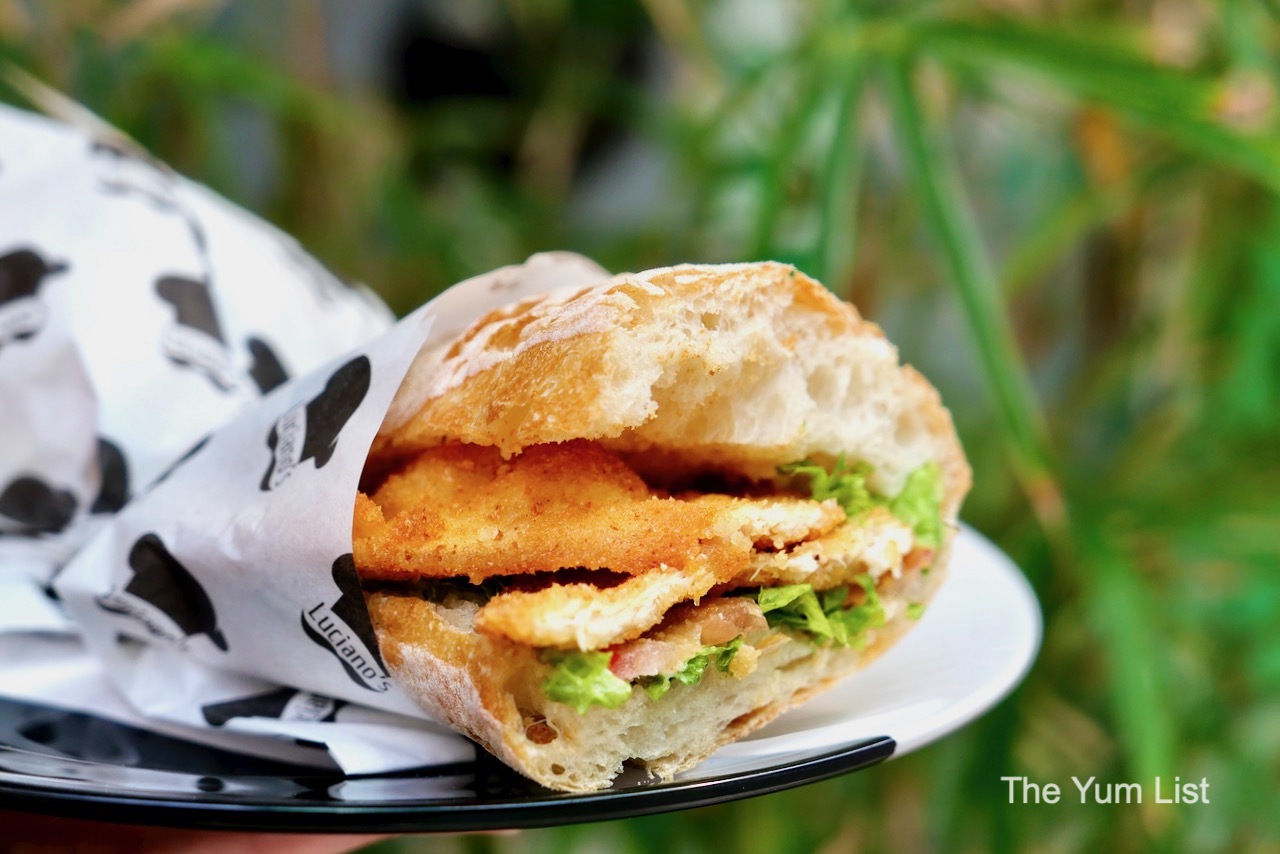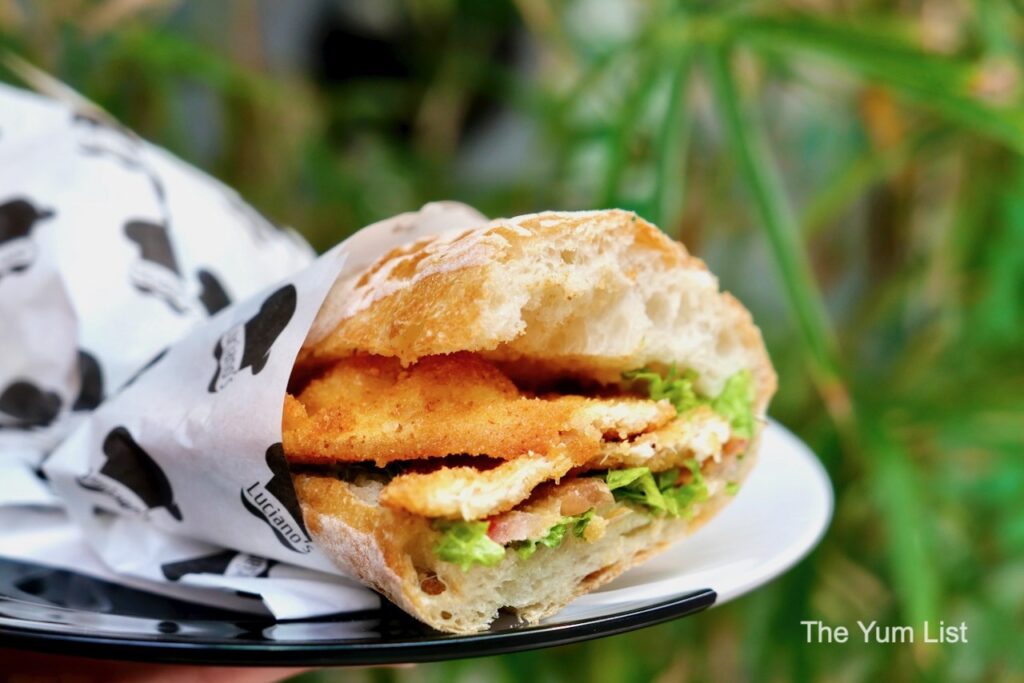 The Cannelloni is new to the menu but is already a big hit. You can pre-order it by the tray with two days' notice, so you don't have to cook at your house party. It's very cheesy (ricotta), and the spinach is finely diced, so you don't have it stringing out. These are really delicious, and I'm thinking I might have that dinner party just so I can serve this.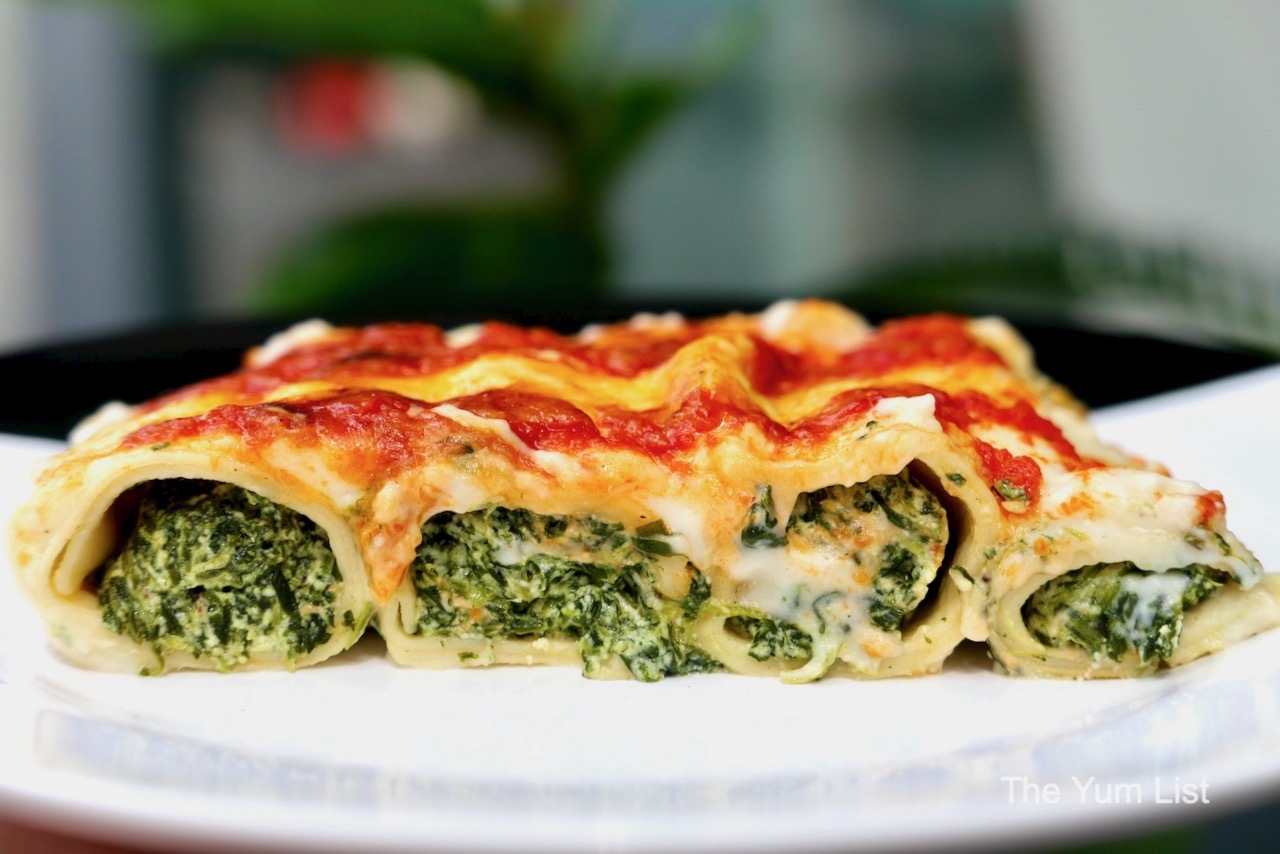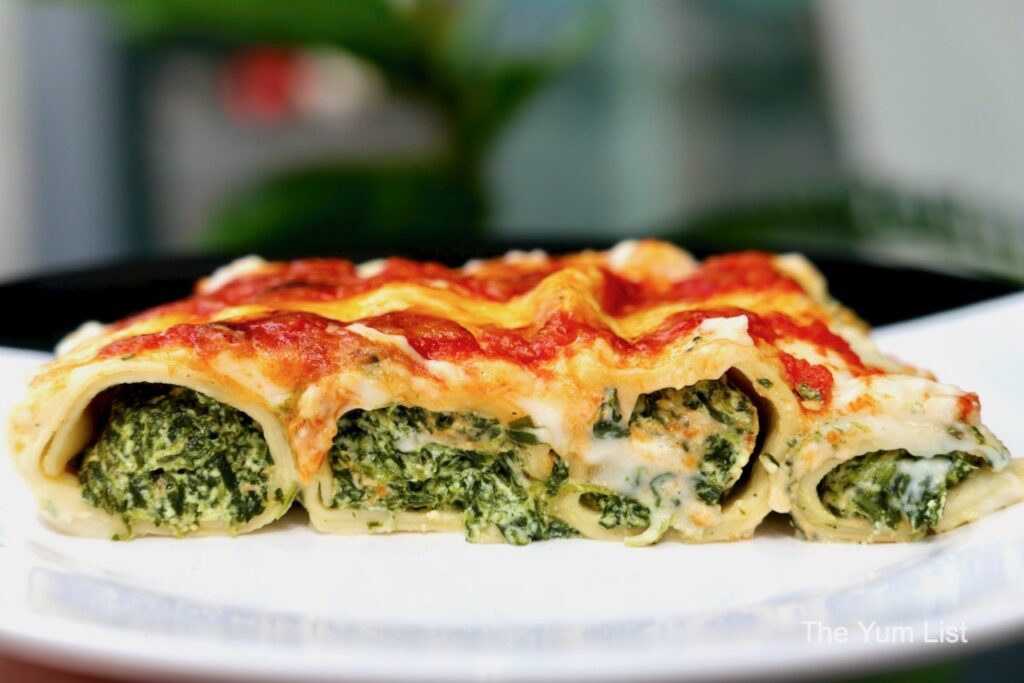 Luciano's KL Dessert
Italy does more than just gelato for dessert, and so does chef Luciano. We finished our meal with the traditional Torta Della Nonna (RM8.50). This cake is like getting a hug. It's a warm lemon custard tart with slivered almonds, and hot vanilla custard drizzled on top – not too sweet but a definite conclusion to a meal.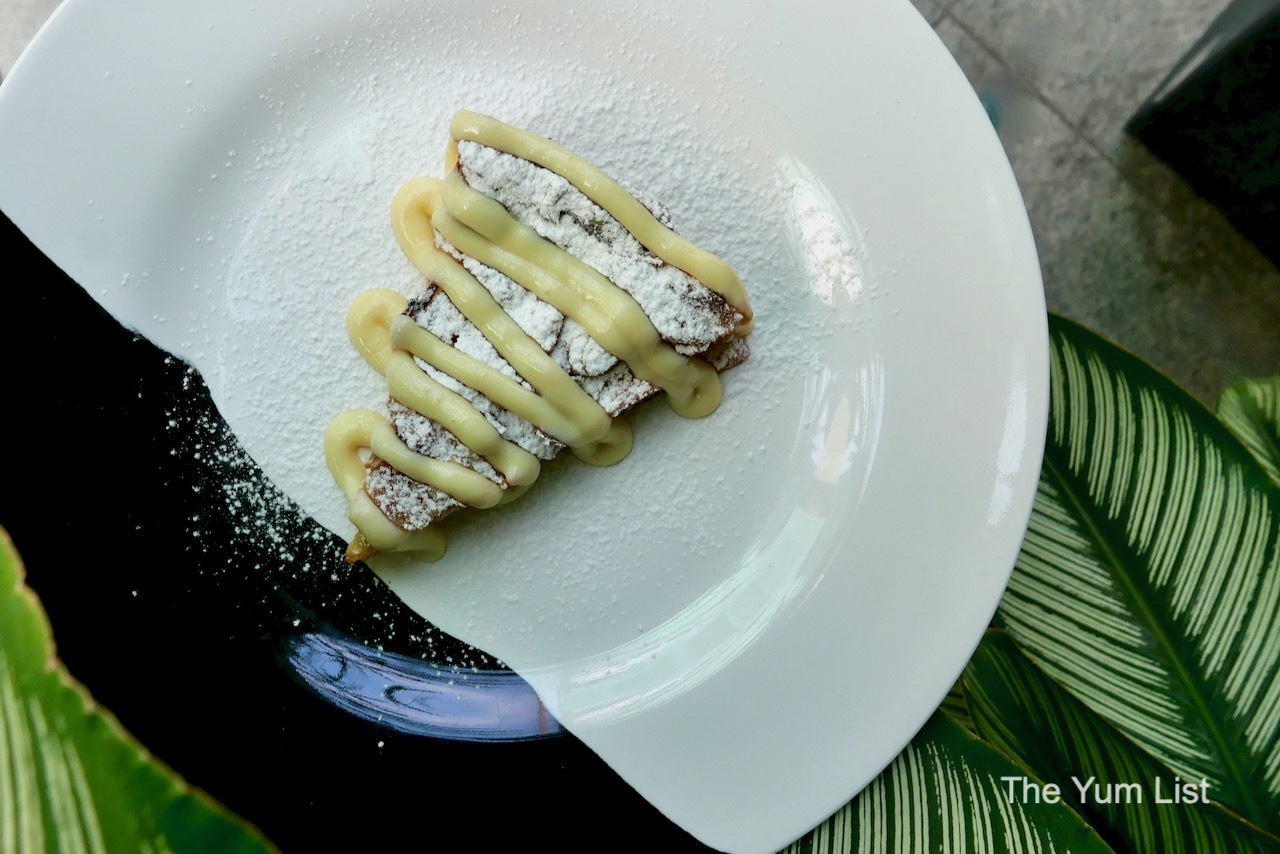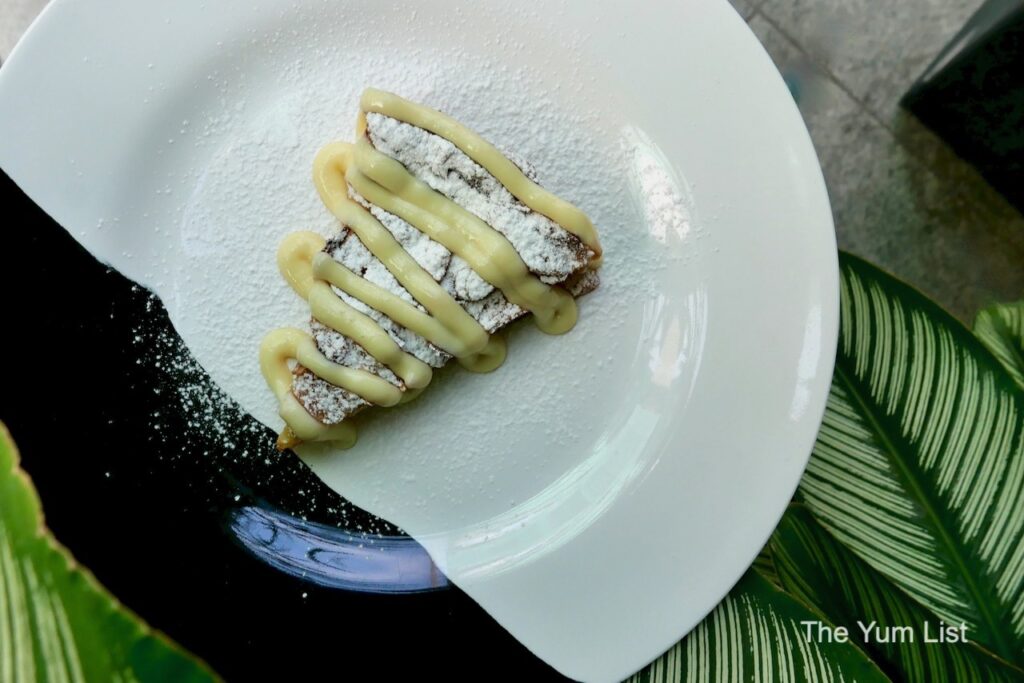 Luciano's KL Review
Luciano's is a true family affair. Dad is the main chef, while mum and daughter are in-charge of hospitality. They aim to entertain all their diners as if they were coming into their actual home. Prices are affordable, making it a viable option for repeat visits.
Reasons to visit Luciano's KL, Italian Street Food: authentic Italian street food; friendly, welcoming setting; the chef makes everything from scratch; quick bites; order ahead meals for a family or party; easy access to KL city centre.
Luciano's Italian Street Food KL
Lot 1.145A &1.72B, Ground Floor
Wisma Central, Jalan Ampang
50450 Kuala Lumpur, Malaysia
* Entry from outside the mall, near the pharmacy
+6010 244 0771
Luciano's KL Opening Hours
Tuesday- Sunday 11 am- 8 pm
Find more Italian restaurants in KL here and stay up-to-date on the latest happenings in KL's food and beverage scene here and here.