Yellow Brick Road
Words: Amanda Chin
Photos: Monica Tindall
Follow the Yellow Brick Road as we're off to see the Wizard, the Wonderful Wizard of Oz. Well, that's exactly what we did; we followed Yellow Brick Road to their move from Plaza Batai to Jalan Dungun. It's not Emerald City, but boy, the food was pretty – and yummy. Here, I met Monica for a big breakfast treat.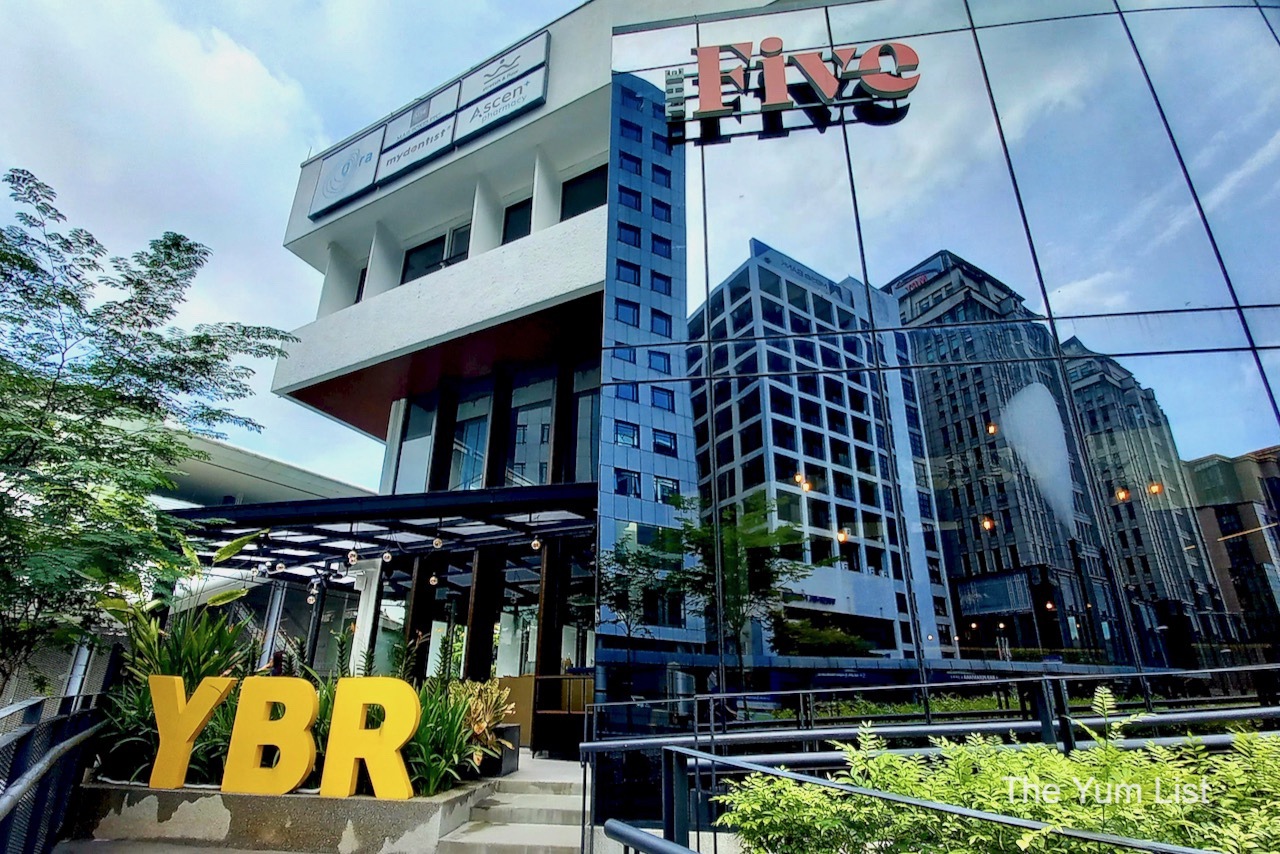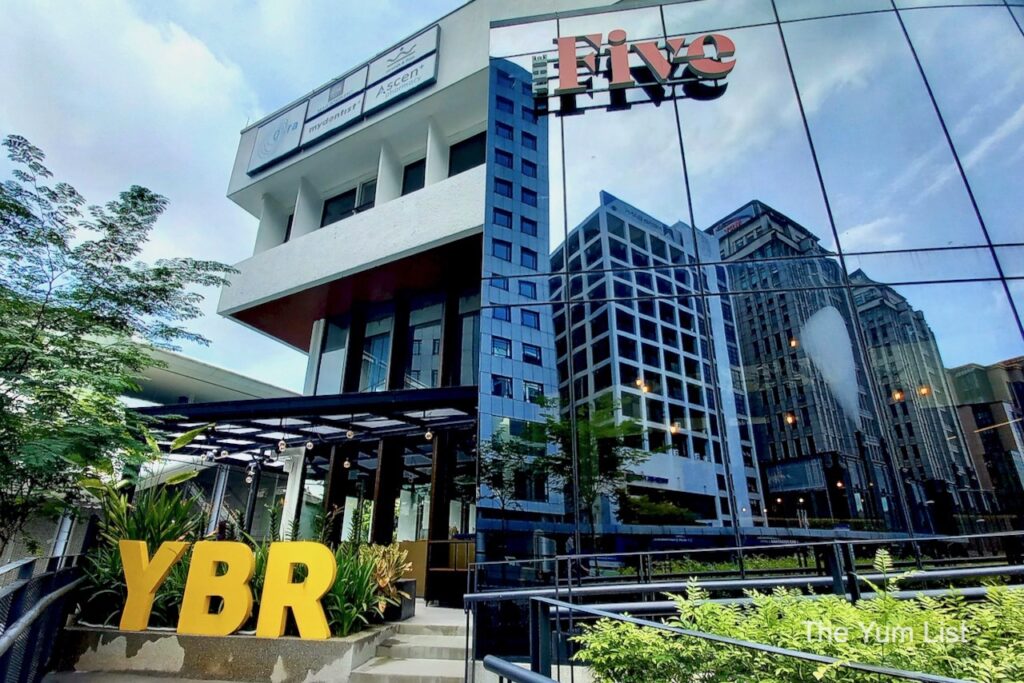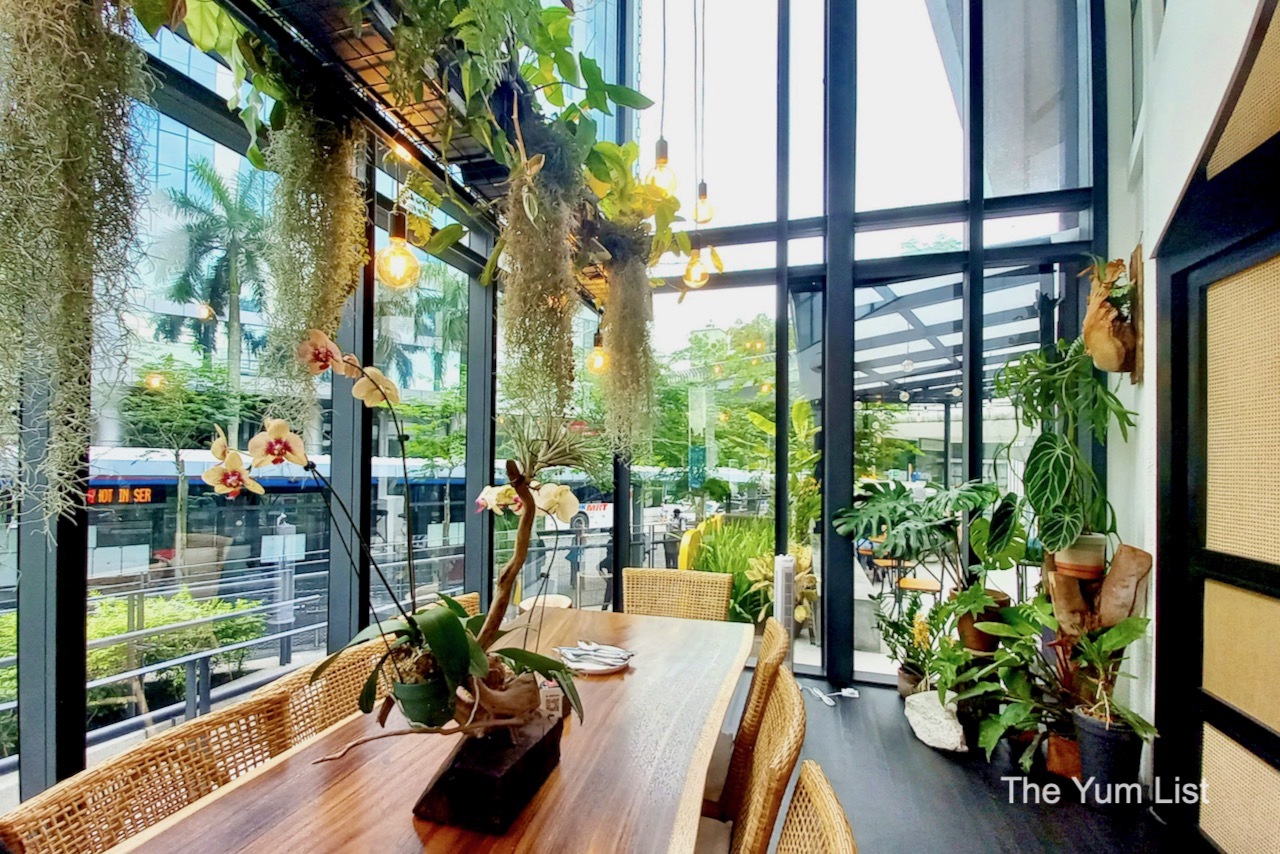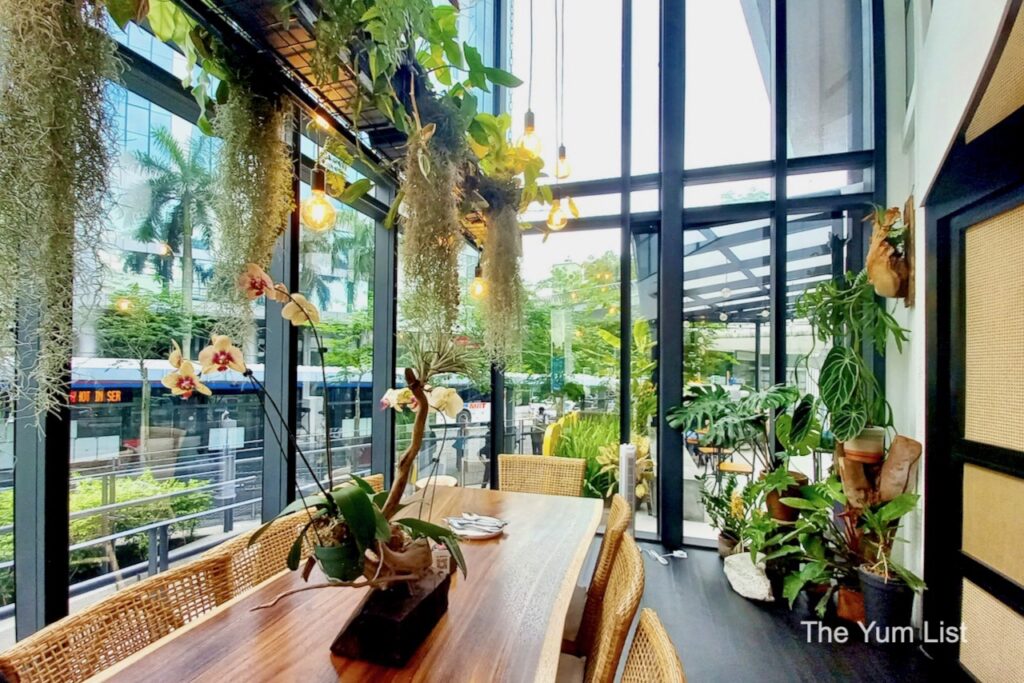 Yellow Brick Road
Another spot to put on your Instagram accounts, Yellow Brick Road at The Five, is insanely immense. However, what I really enjoyed was the decoration – plants, lights, beautiful outdoor seating, everything was on point. There's also a large room that's perfect for a more intimate setting with your group of friends in a sunglassed room, giving you plenty of that outdoor sunshine lighting.
I was in the mood to get some caffeine in my body and get some delicious foods in my belly. As soon as we sat down, plate after plate of nice-looking food came out – we were ready.
Yellow Brick Road Drinks Menu
You can't begin your morning sans coffee, and that's what we had. Two cups of coffee alongside a Yuzu cooler (RM17) is the utmost invigorating way to start your day. Then, we got the Mango, Blueberry, Strawberry and Orange smoothie (RM22), which was a not-too-sweet fruit-packed drink that turned my sugar radar on.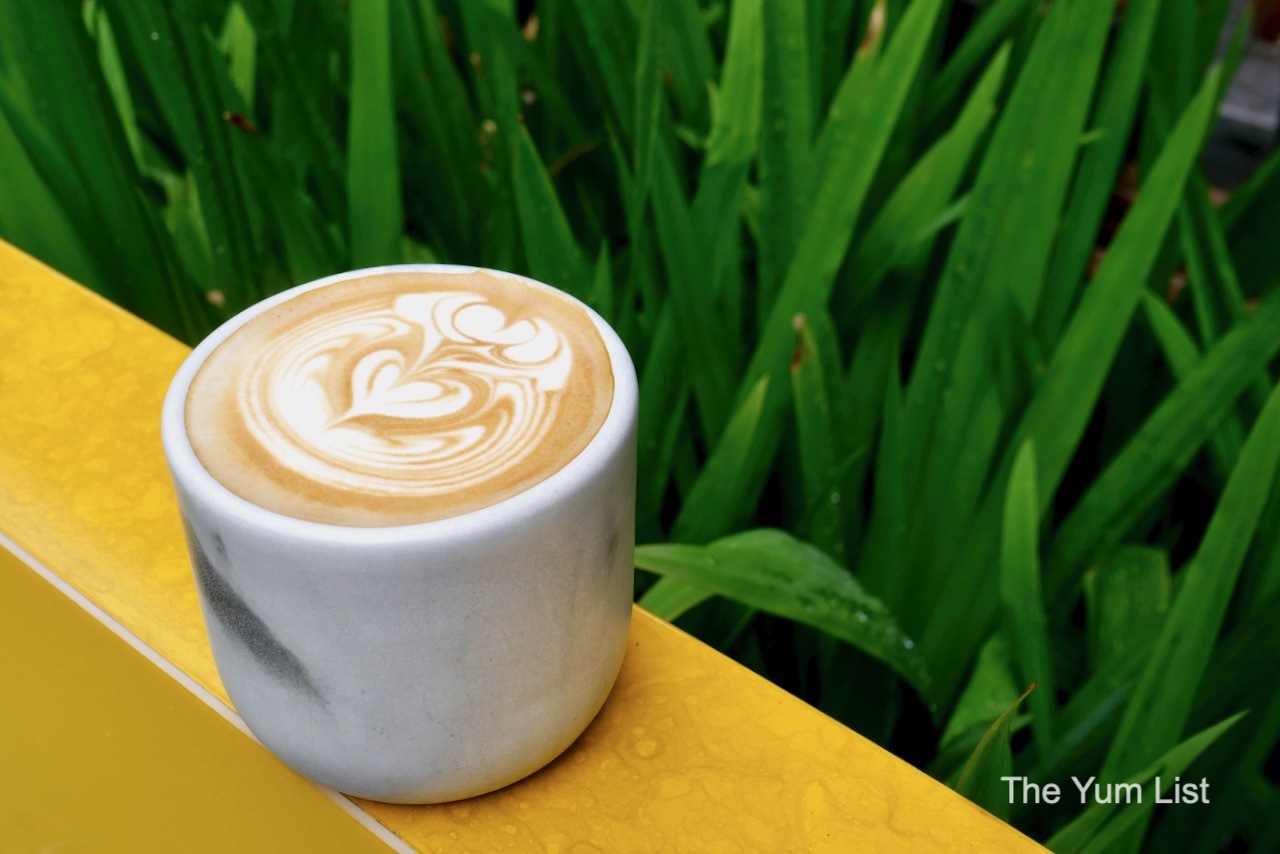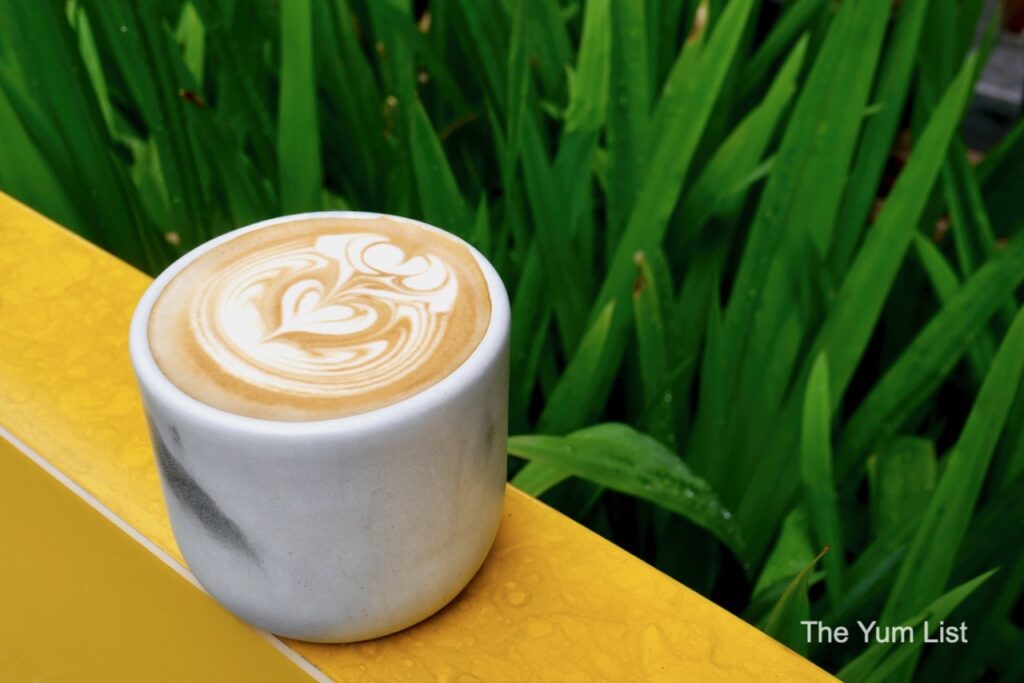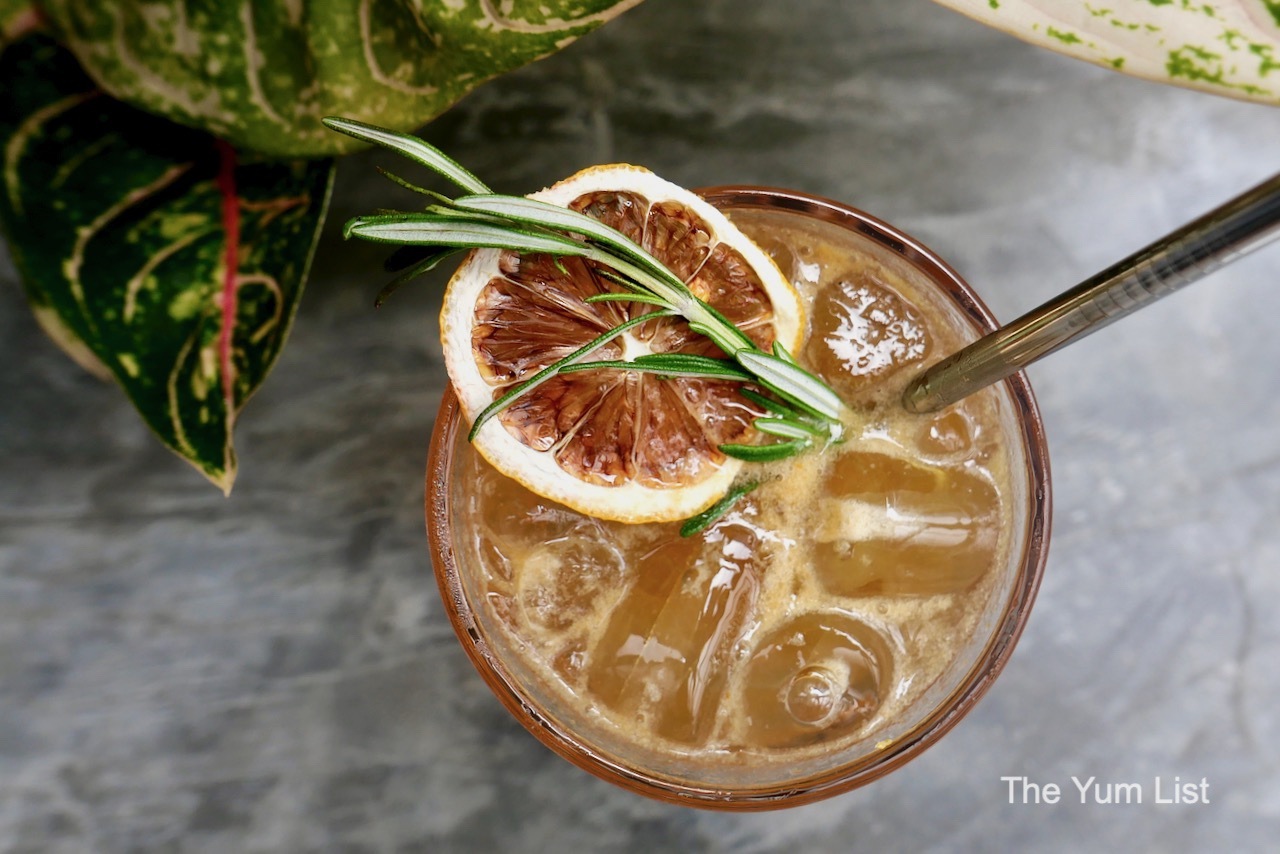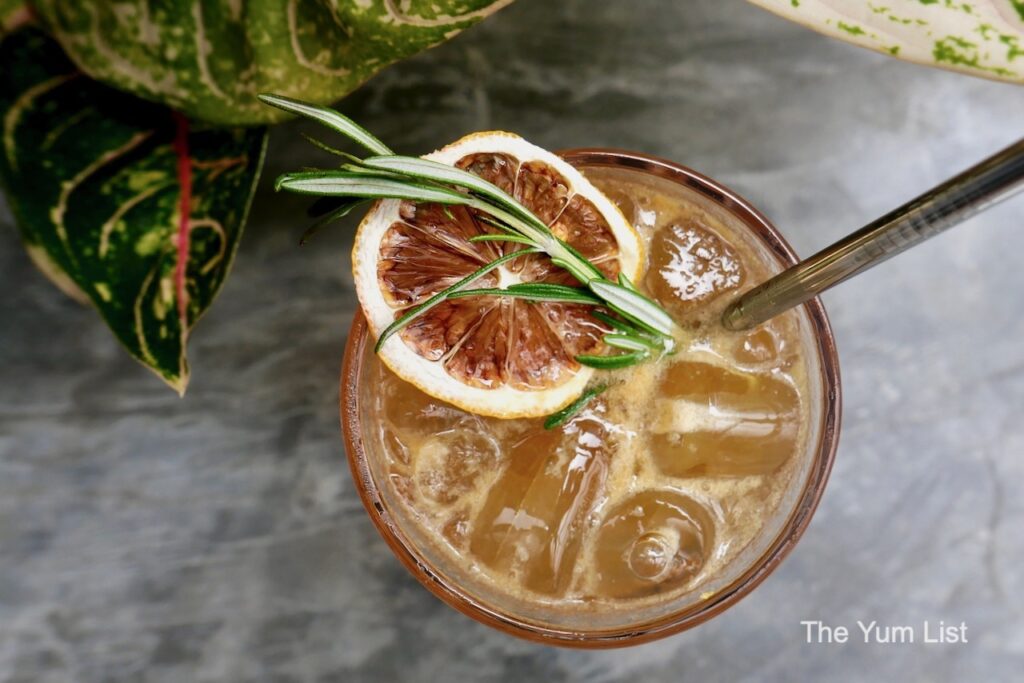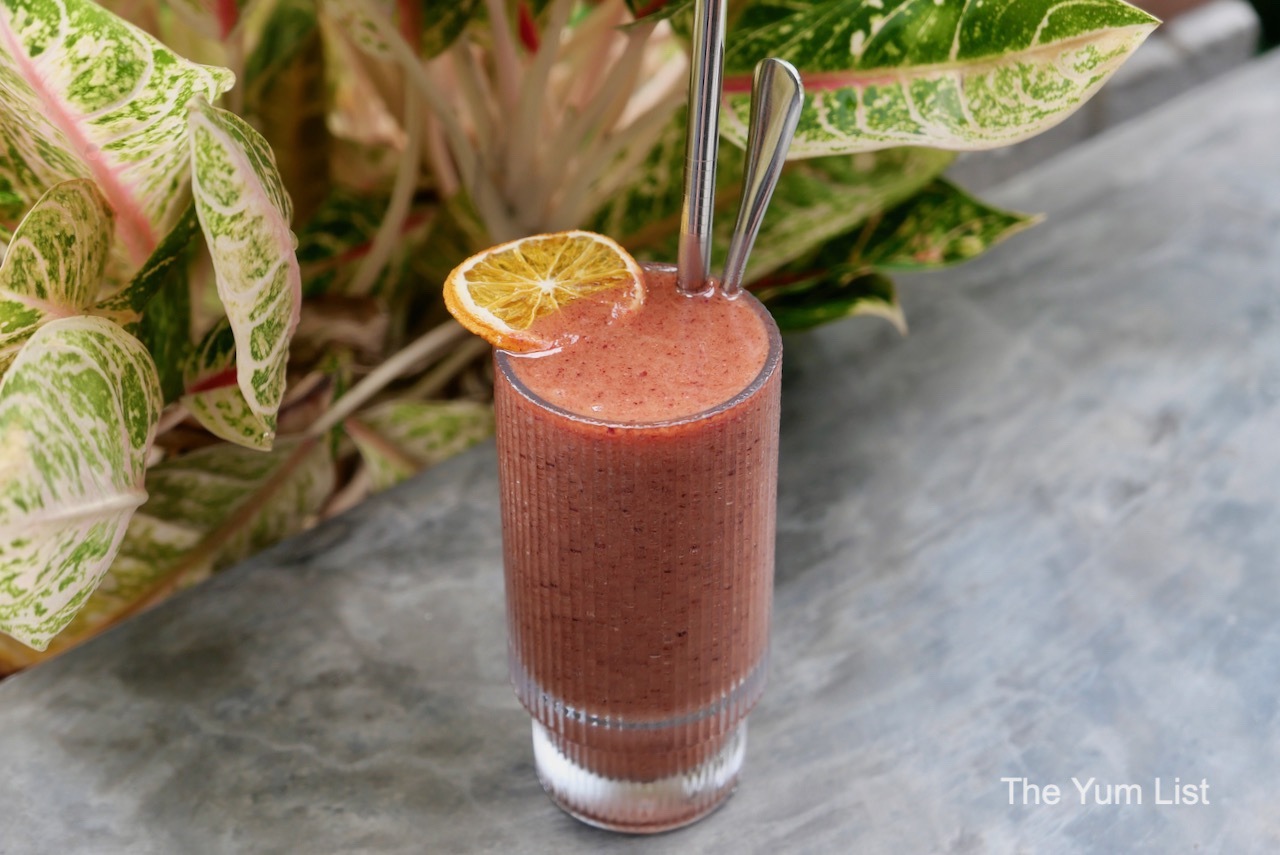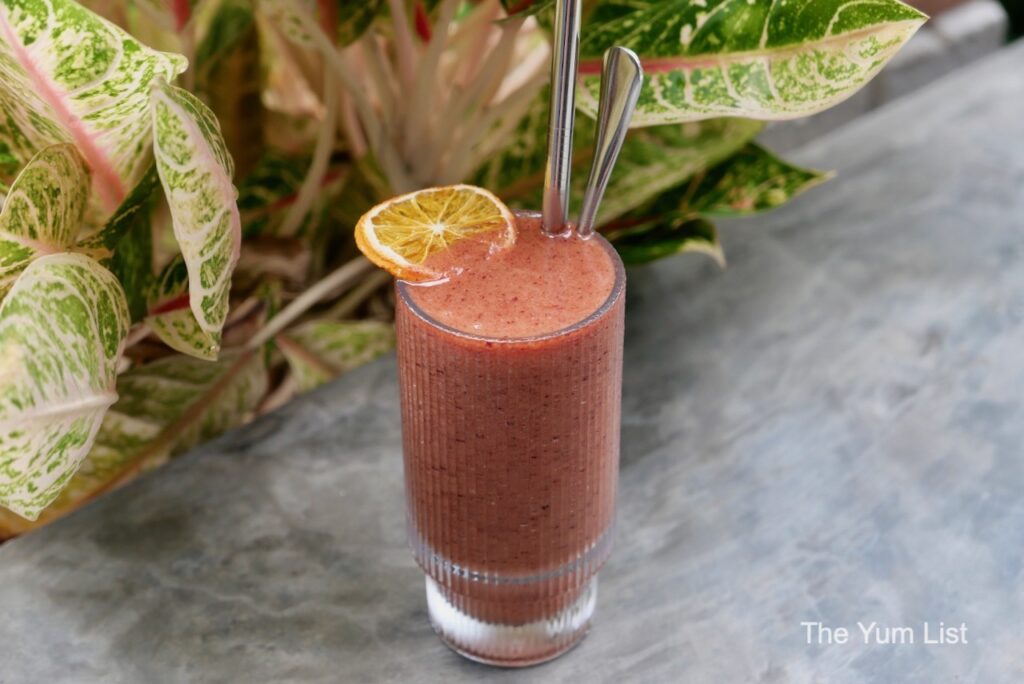 The cherry on top of the pie for me was the Barista Creation of YBR x Chocolate Concierge (RM19) that looked like such a fancy affair, served on a little wooden platter with a spoon of chocolate next to it and a burnt cinnamon stick on top. It even came with instructions – eat the chocolate, stir the burnt end of the cinnamon in the drink and enjoy! Malaysia's local Chocolate Concierge deserves a standing ovation because the richness of its Pahang Semai Chocolate, along with YBR's Brazil Fazenda Passeio espresso, is the flavour bomb you never knew you wanted.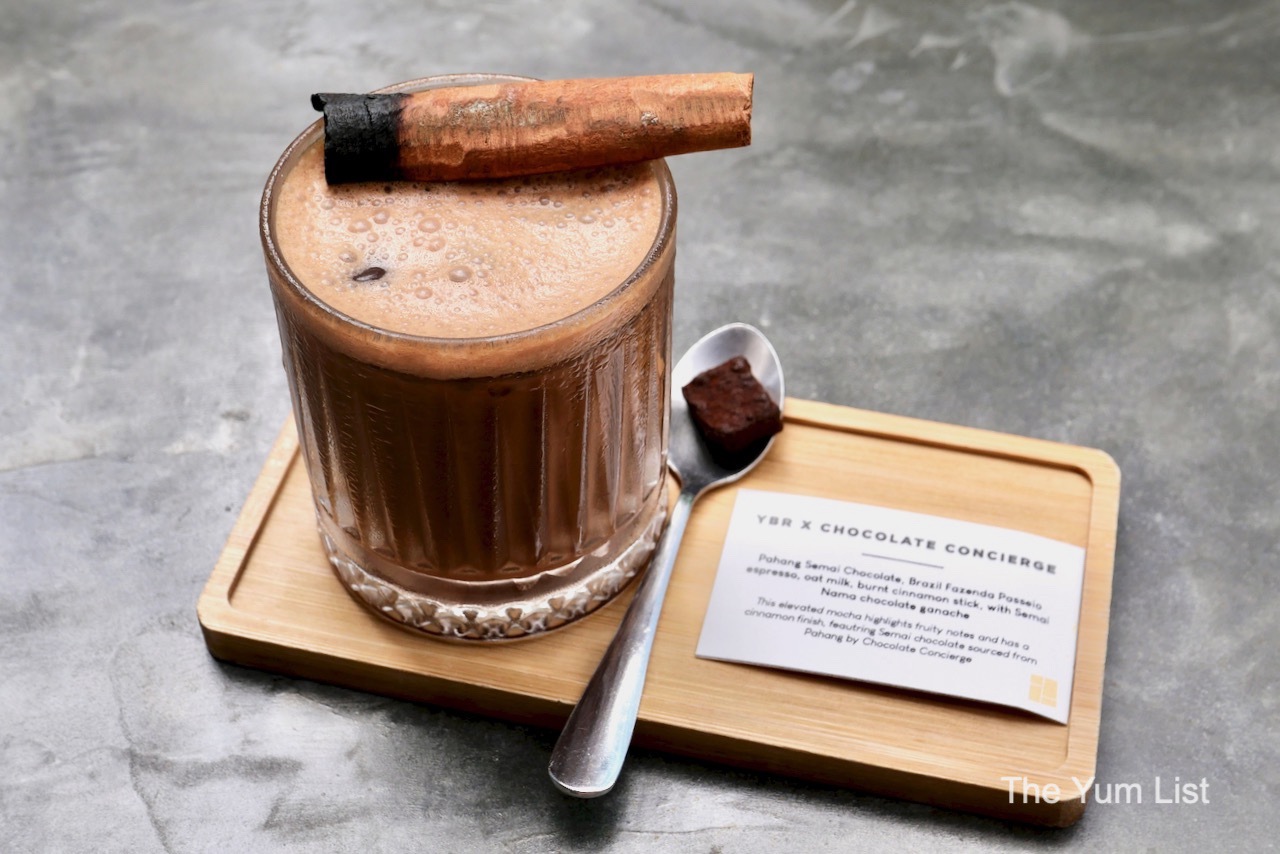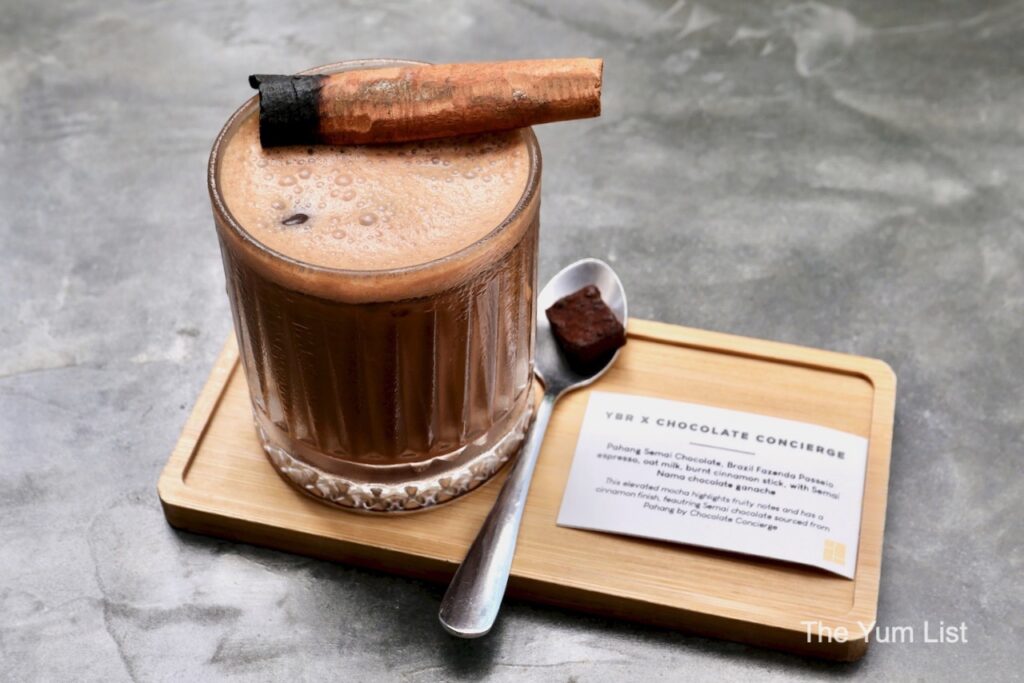 With this, we followed the Yellow Brick Road to start eating.
Yellow Brick Road Food Menu
I guess if Dorothy led us to the Lavish Legumes (RM29) first, we must indulge, and we did. The hummus came with an assortment of pistachios and mixed seeds, and a poached egg was well-paired with perfectly toasted wholemeal sourdough bread. The next pitstop on the way to Emerald City was the Very Berry French Toast (RM30), and man, if you plan to get fat, eat this meal by yourself. Otherwise, you can easily share this with someone else. The toast was crunchy and delicious (thanks to the cornflake batter) and paired perfectly with the bed of homemade berry yoghurt with berries and granola sprinkled everywhere.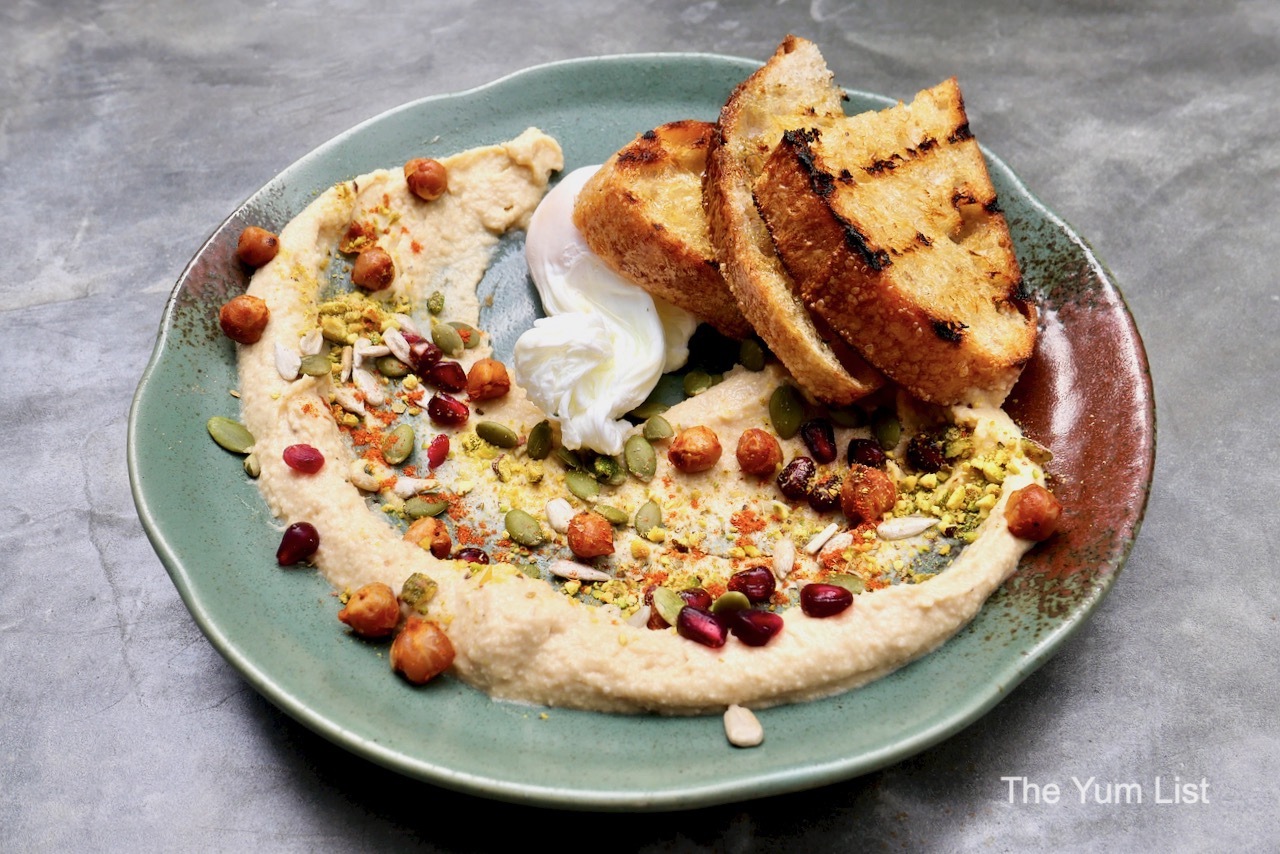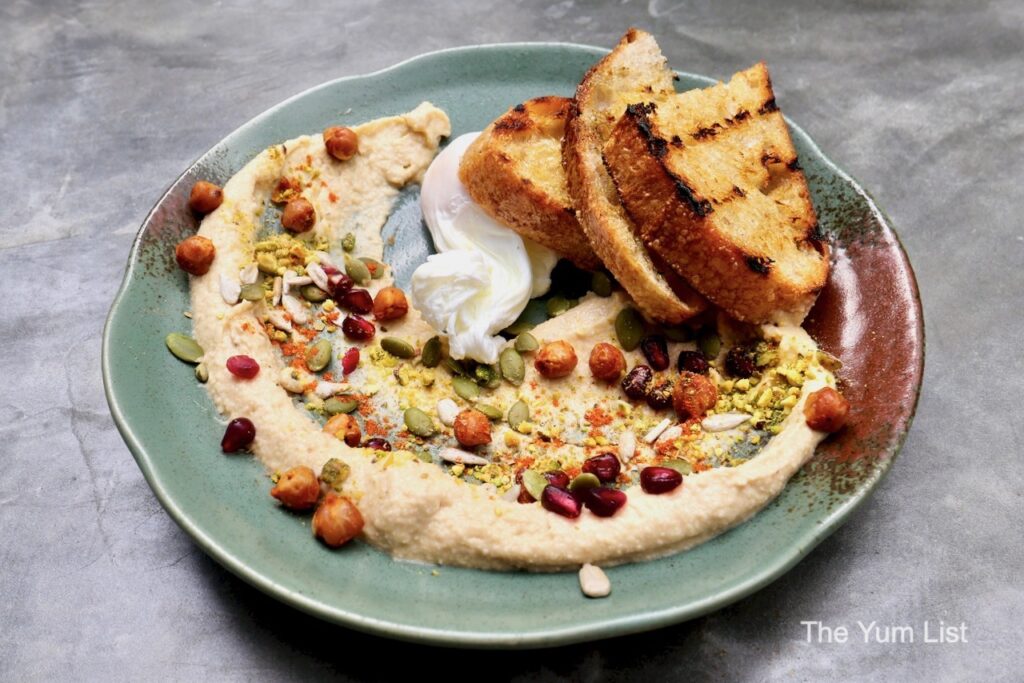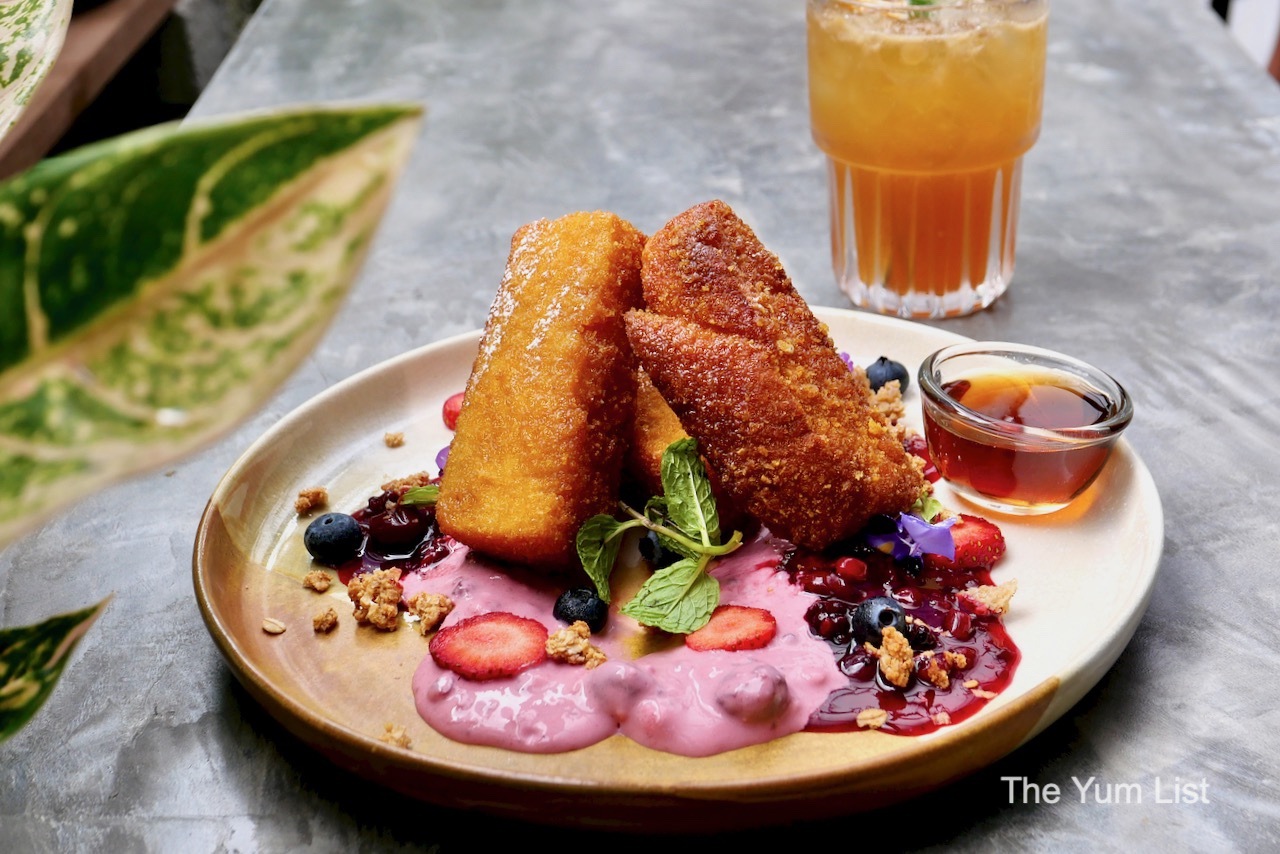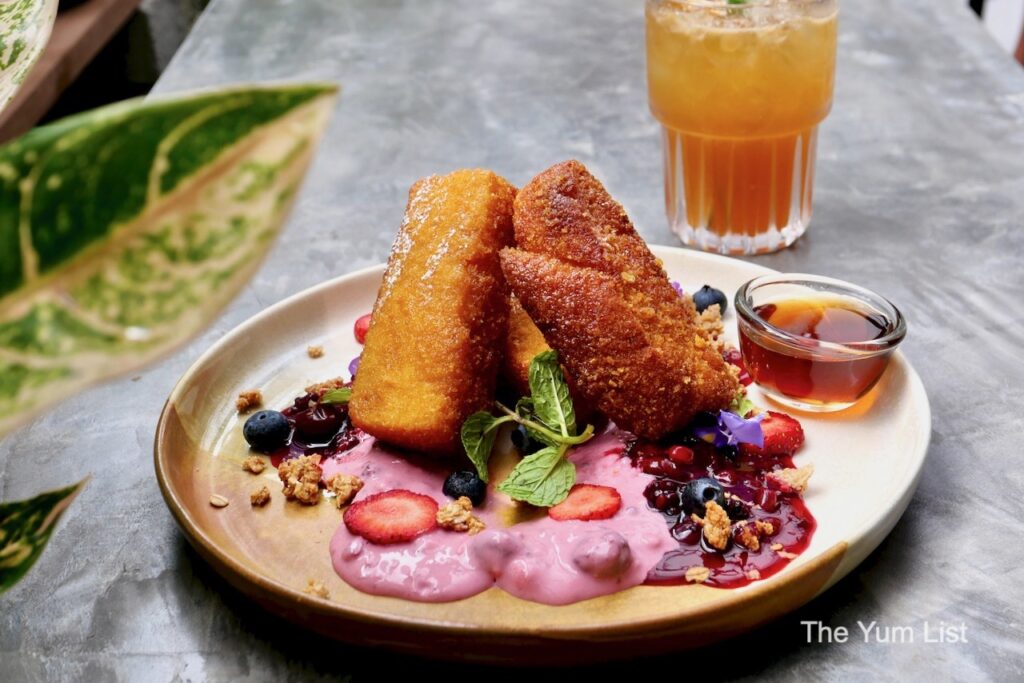 Then, we had the Butter Misoba (RM29), which were soba noodles served warm in a rich miso butter sauce mixed with teriyaki glazed aubergine, shiitake mushrooms and crunchy tofu – an umami bomb explosion. My mother always scolded me for not eating my greens, so I heeded her words and ate them at YBR in the form of the Caesar Salad (RM32), which was great because it wasn't drowning (like they too often are) in salad dressing.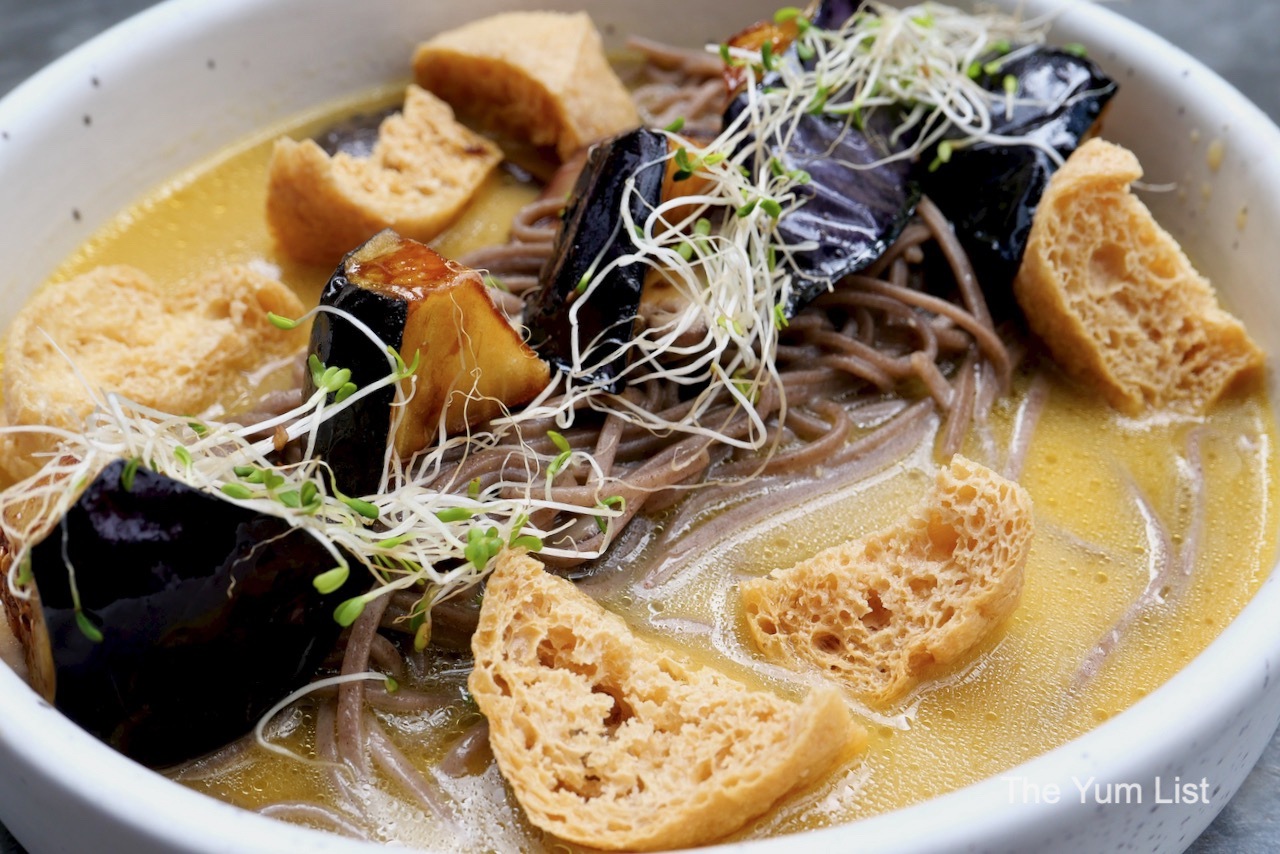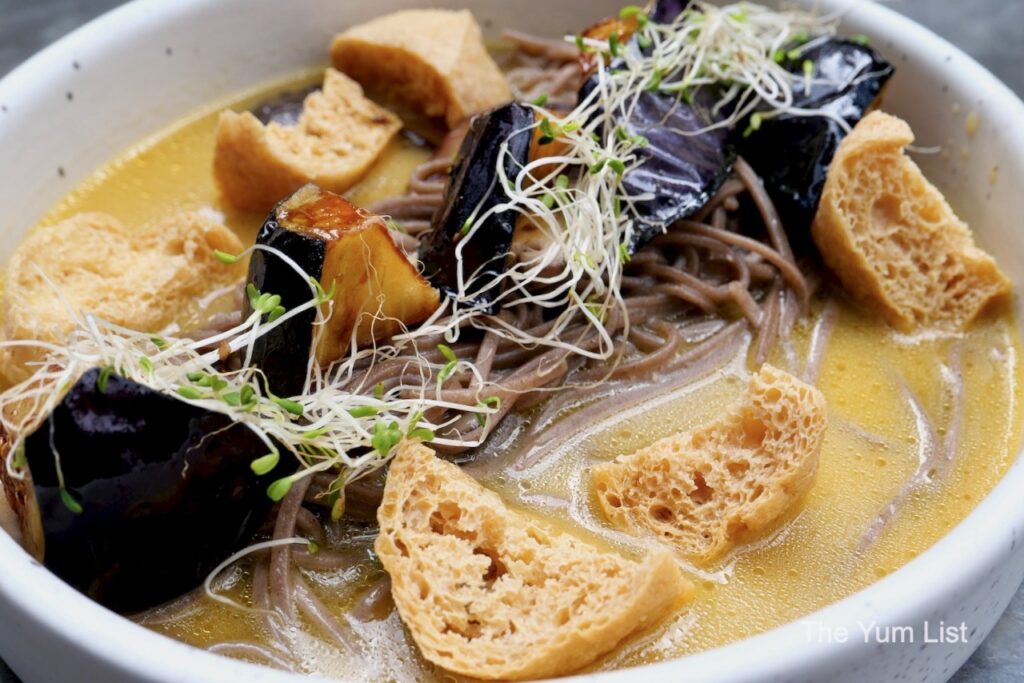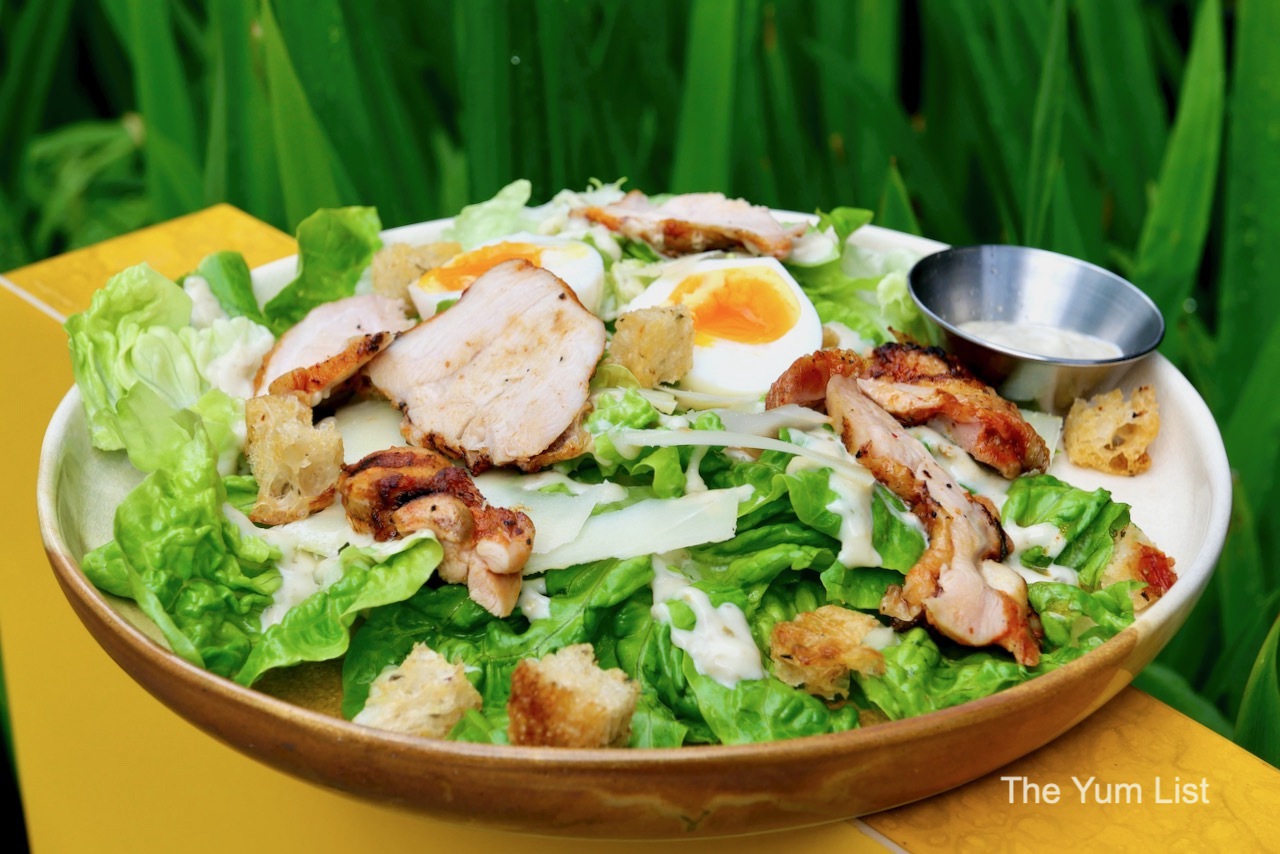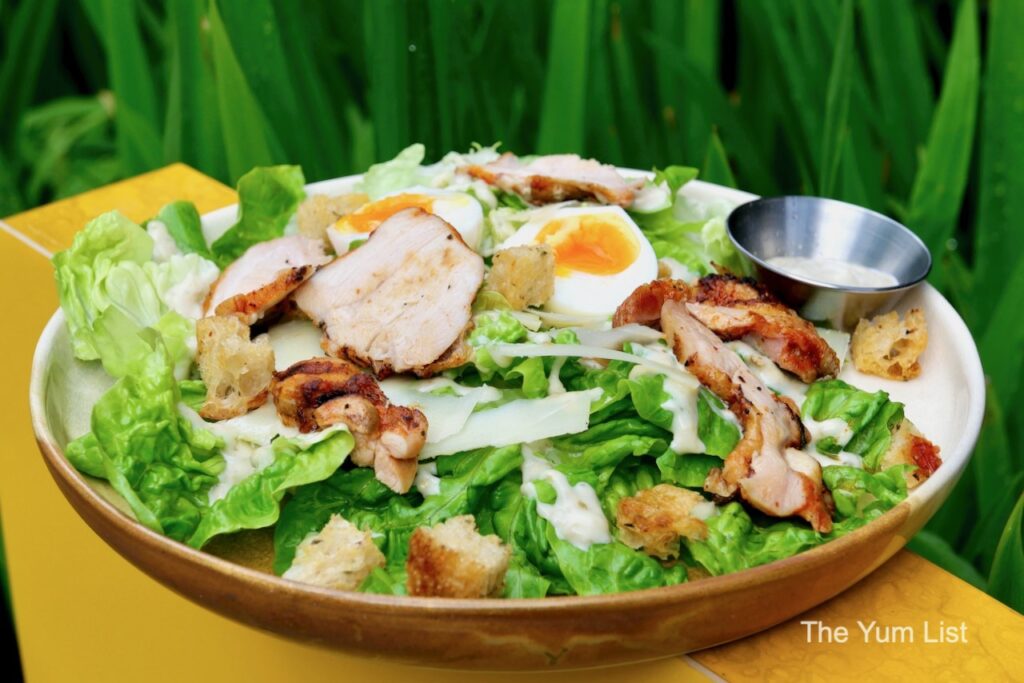 Last, but not least, we got the Mango Mochi (RM31). Yes, a mochi pancake and the first one I've ever had too. I was not disappointed; the pancake was thick, and inside was the sticky, ooey-gooey mochi, which was so fun to pull apart. Not to mention, the fresh mango, rice puffs, toasted coconut and salted coconut sauce, along with the salted caramel ice cream, made me want to close my eyes and picture my version of heaven – everything made out of sugar, spice and everything nice.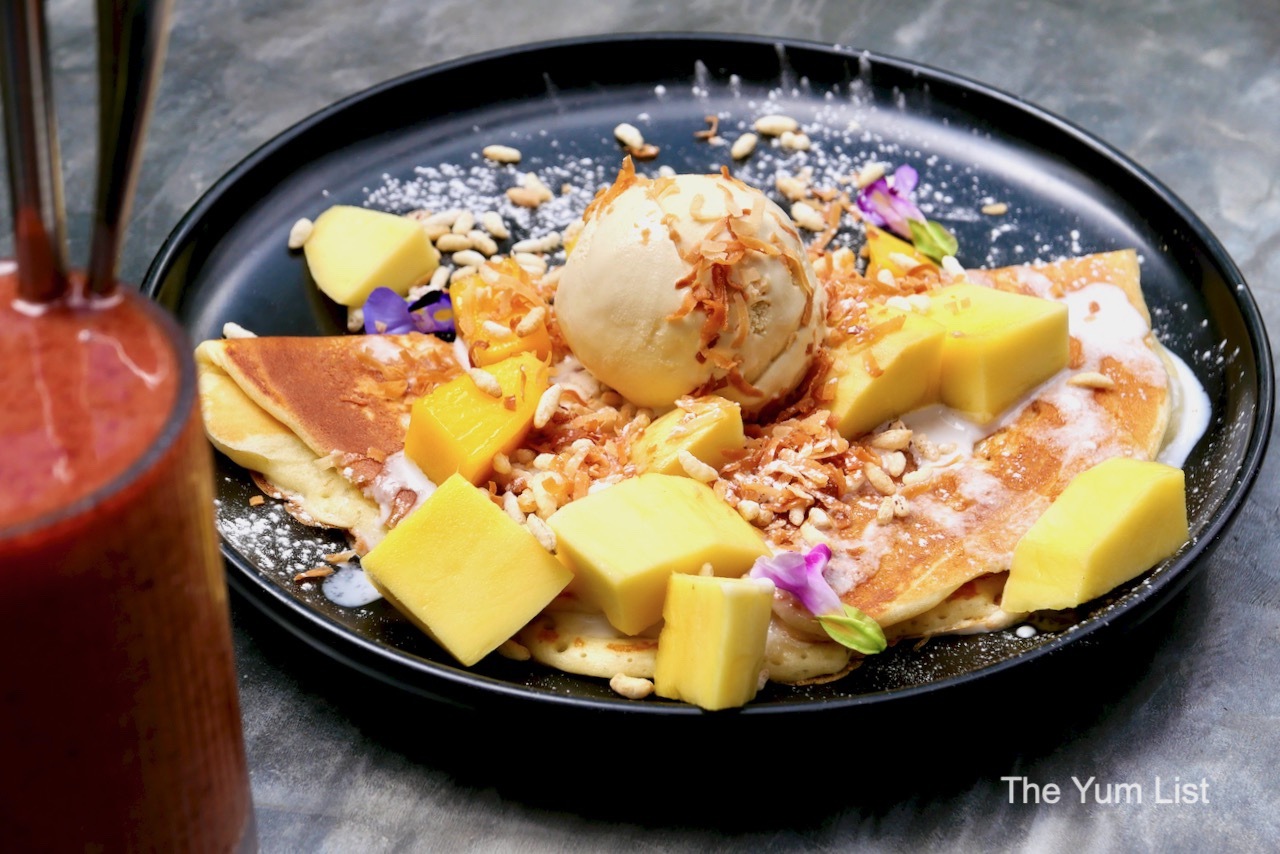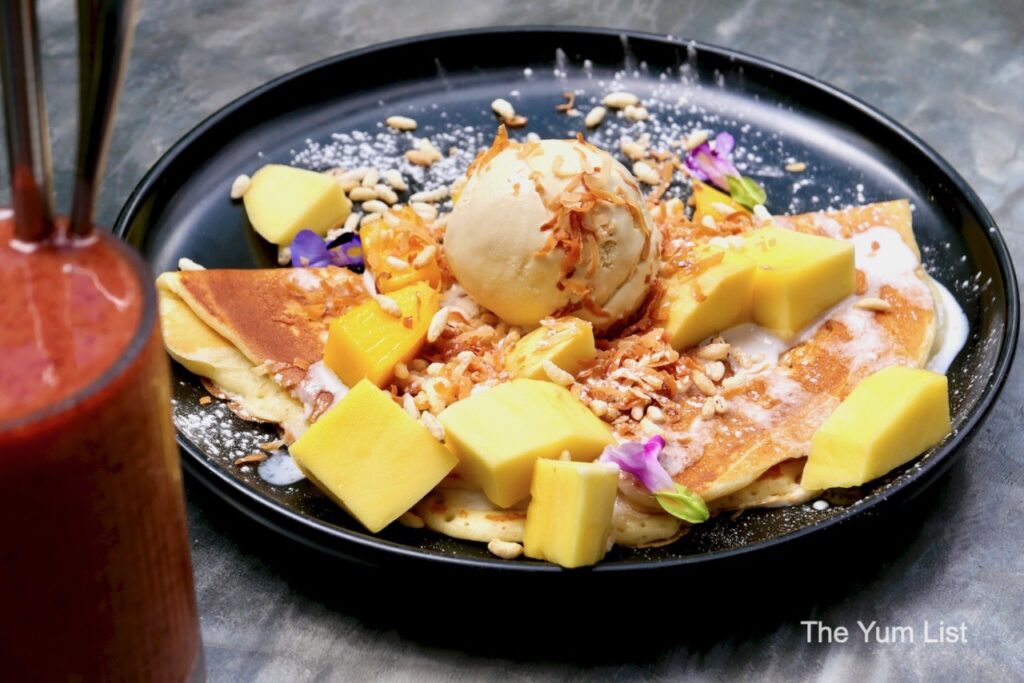 There's No Place Like Home
You might not get what you want if you click your heels, but you will certainly get your cravings satisfied if you eat at Yellow Brick Road. The place is perfect for capturing your Kodak moments and enjoying an all-around wholesome breakfast and brunch food menu – all day long.
Reasons to visit Yellow Brick Road: My faves: Of course, I have to say the sweet dishes (because of my fat inner child) win. The Very Berry French Toast and the Mango Mochi stole my heart. However, I'd love to come back and try the rest of their menu because YBR has a superior reputation for breakfast foods and, moreover, great pancake variations. Picture-perfect atmosphere, friendly servers, delicious food and an awesome chocolate drink!
Yellow Brick Road
Lot A-GF-03, 5th Place @The Five No. 49
Kompleks Pejabat Damansara, Jalan Dungun
Bukit Damansara, 50490 Kuala Lumpur, Malaysia
Instagram
· Pork-free
YBR Opening Hours
Everyday: 8 a.m. – 10:30 p.m.
Find more of our favourite cafes in Kuala Lumpur here and stay up-to-date with the latest gourmet and travel recommendations for the country here and here.