Munduk Moding Plantation
Monica Tindall
Imagine you've just witnessed an incredible sunset from the comfort of your luxurious mountain villa. Now, the sun has disappeared, and night has set in. The air is crisp, and the steam from your heated private bubbling jacuzzi mixes with the low cloud rising up the hillside. You have your favourite nightcap in hand (you thank yourself for planning ahead at Duty-Free). The jets are massaging your feet and back. The warmth of the water eases any aches and pains, and then… you see a sparkle. A flicker of light. Then two, three, a whole tree – fireflies!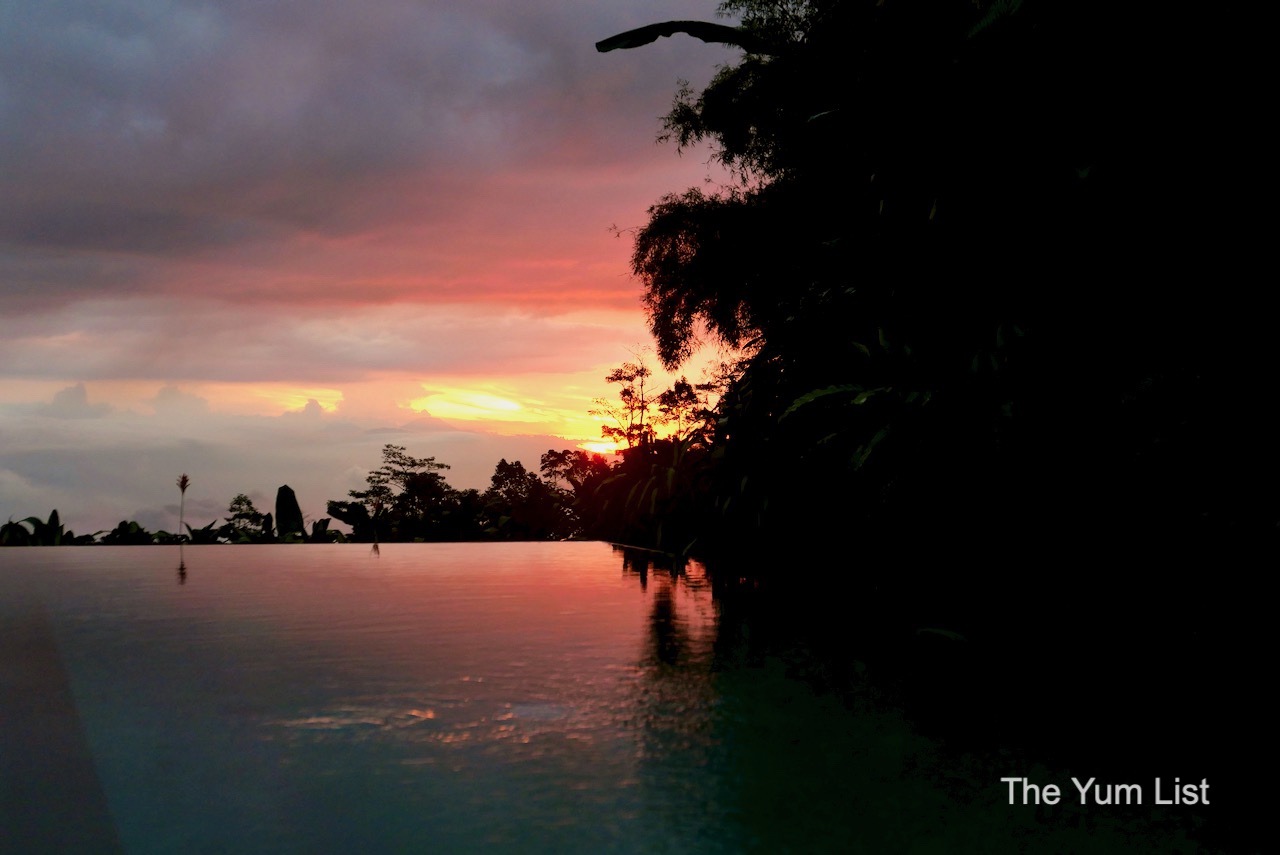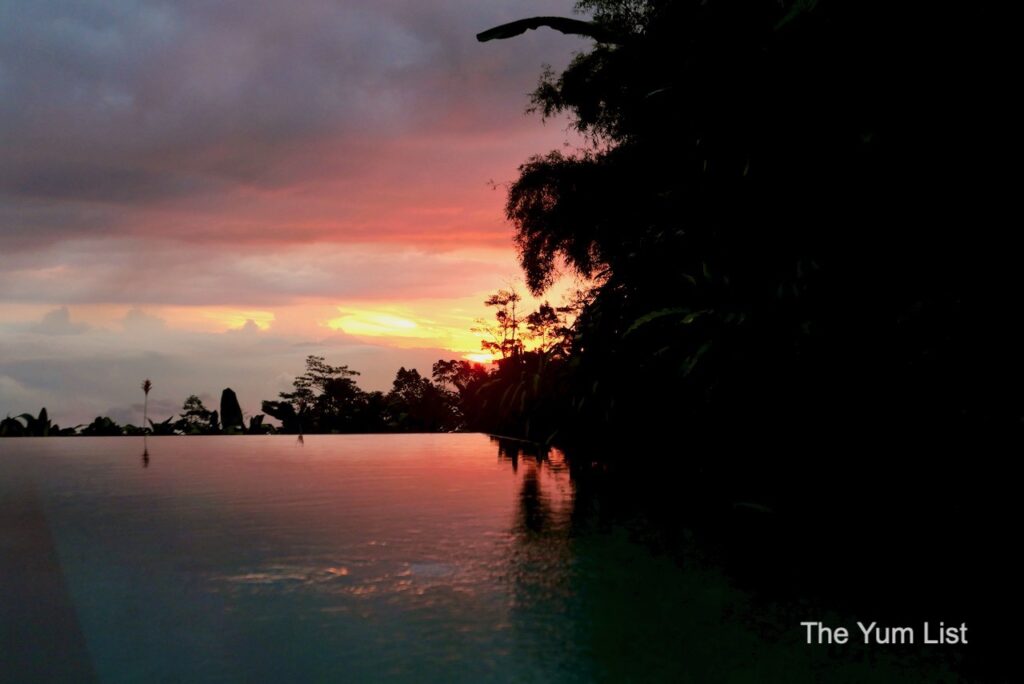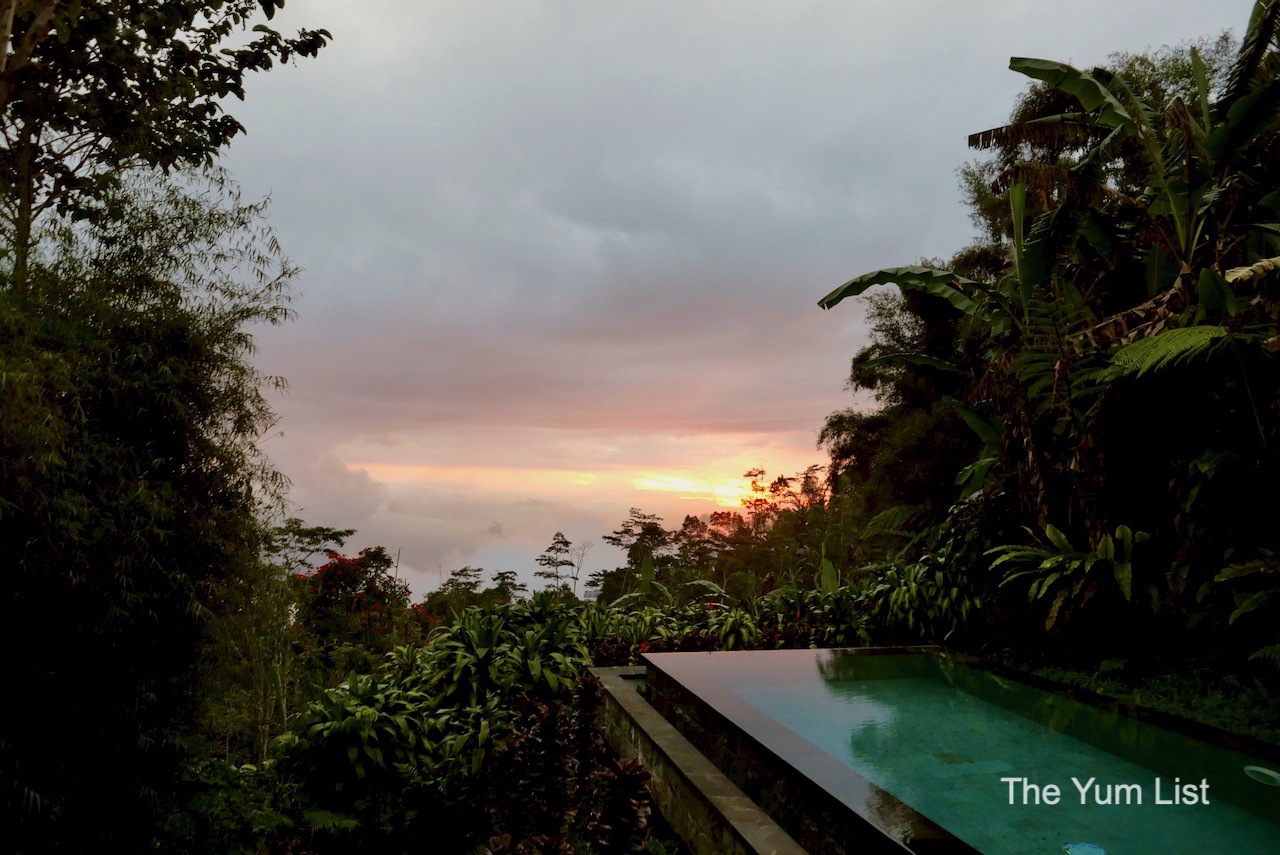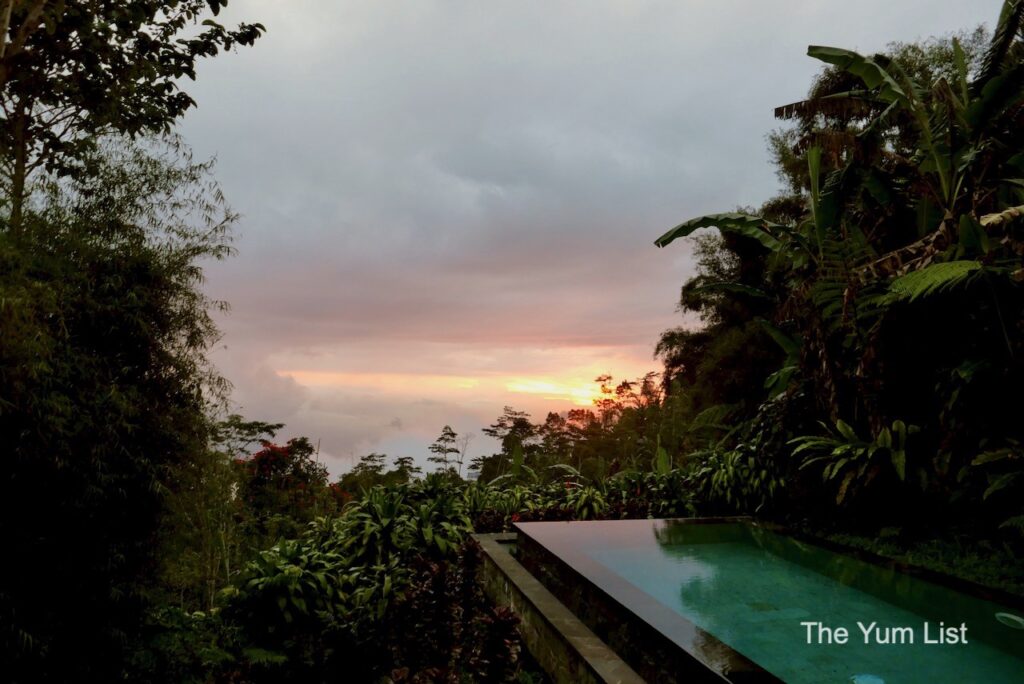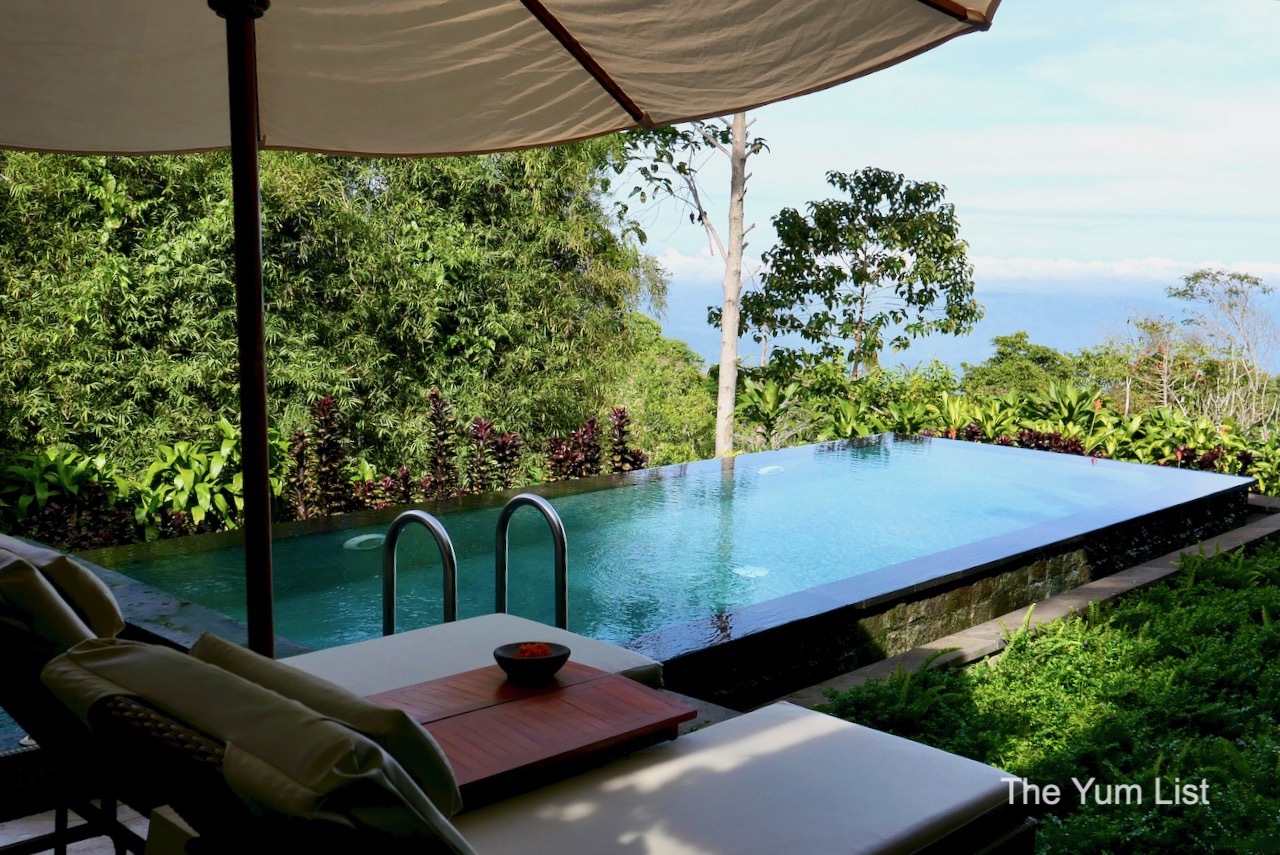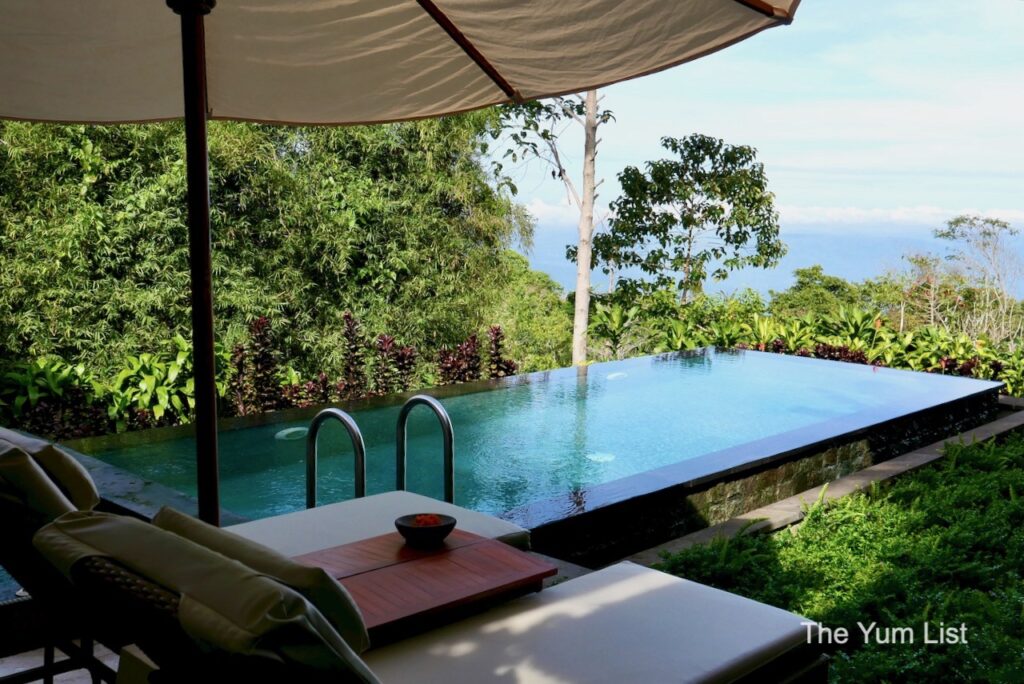 Munduk Moding Plantation
Moments like these make a stay at Munduk Moding Plantation magical. Each change of weather and time of day presents a new surprise.
Counter the above scene with the following morning. The sun is rising, stretching its reach across the mountain peaks before you. The light makes the surface of your heated private infinity pool glimmer. You've brewed a cup of coffee, the product of plants grown metres literally from your door. Even though the daylight is brightening, the adjacent wall of plants gives you enough privacy to dip back into that hot, bubbling jacuzzi au naturel. Fresh air helps you awaken, but the heated water keeps you warm, rejuvenating therapy for your muscles. As you take your first sip of coffee, small birds dive across the pool and into the neighbouring bushes. They're joined by butterflies flitting through the foliage.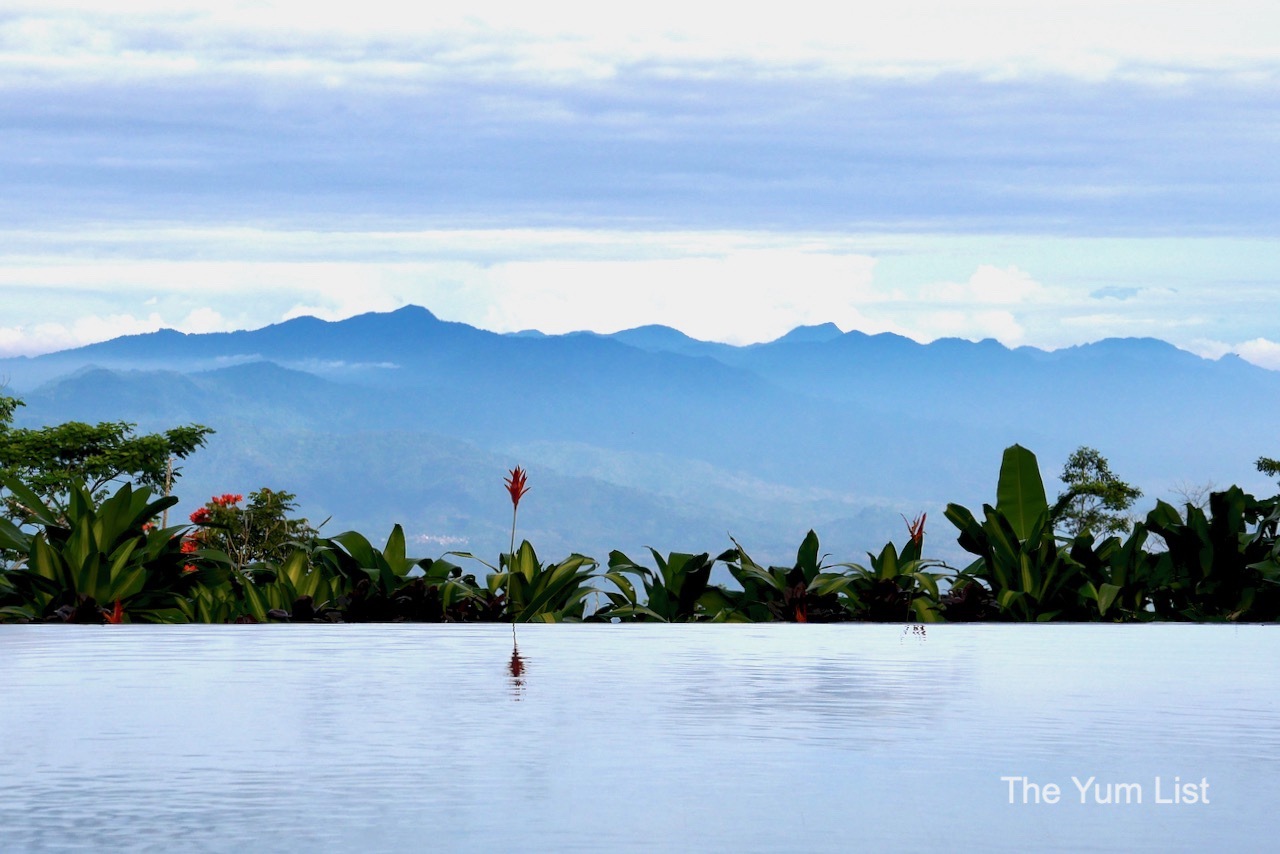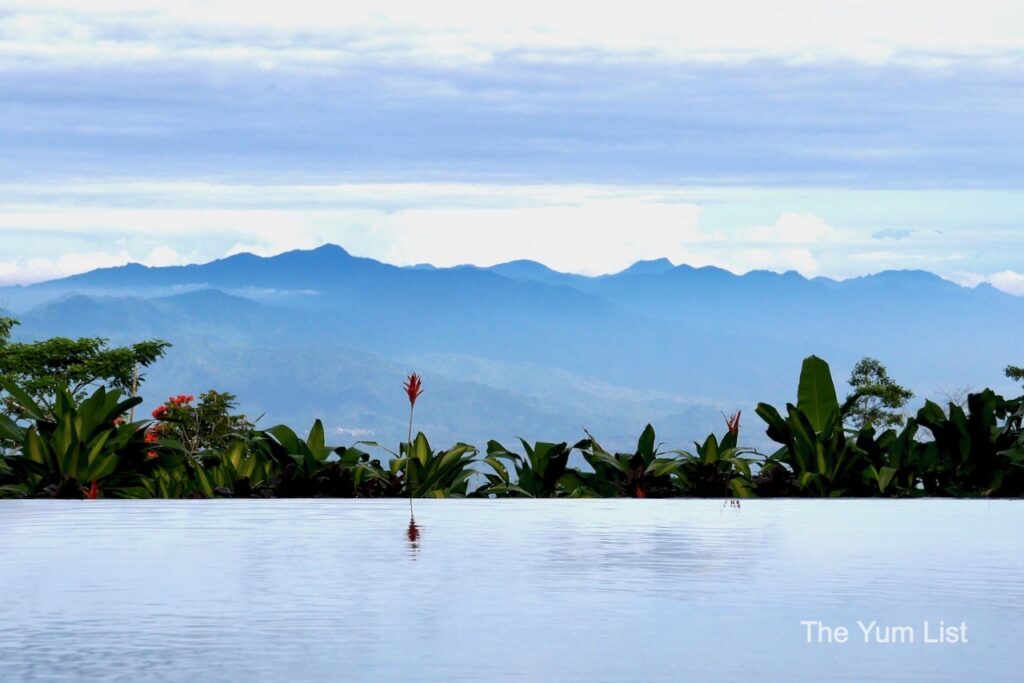 I could spend endless days like these, dipping, reading, writing. I order food in. There's no need to leave. I have a morning butler and an evening butler. Anything I need, they're just a WhatsApp away. They seem genuinely happy to assist with an ice bucket, milk for my coffee, food delivery, selfies with the view, afternoon tea, and turn-down service (with a Balinese tale and chocolates).
My villa is large with a separate bedroom and living area, bathroom, and sunroom with a daybed. Then, of course, there's that outdoor deck with the infinity pool, jacuzzi, daybed, deck chairs and umbrella and dining table. All the comforts are provided, such as slippers and gowns, TV, Wi-Fi, extra blankets, a mini-bar, mosquito netting on the four-poster bed, and even a fireplace! You can see why I'm happy to stay put.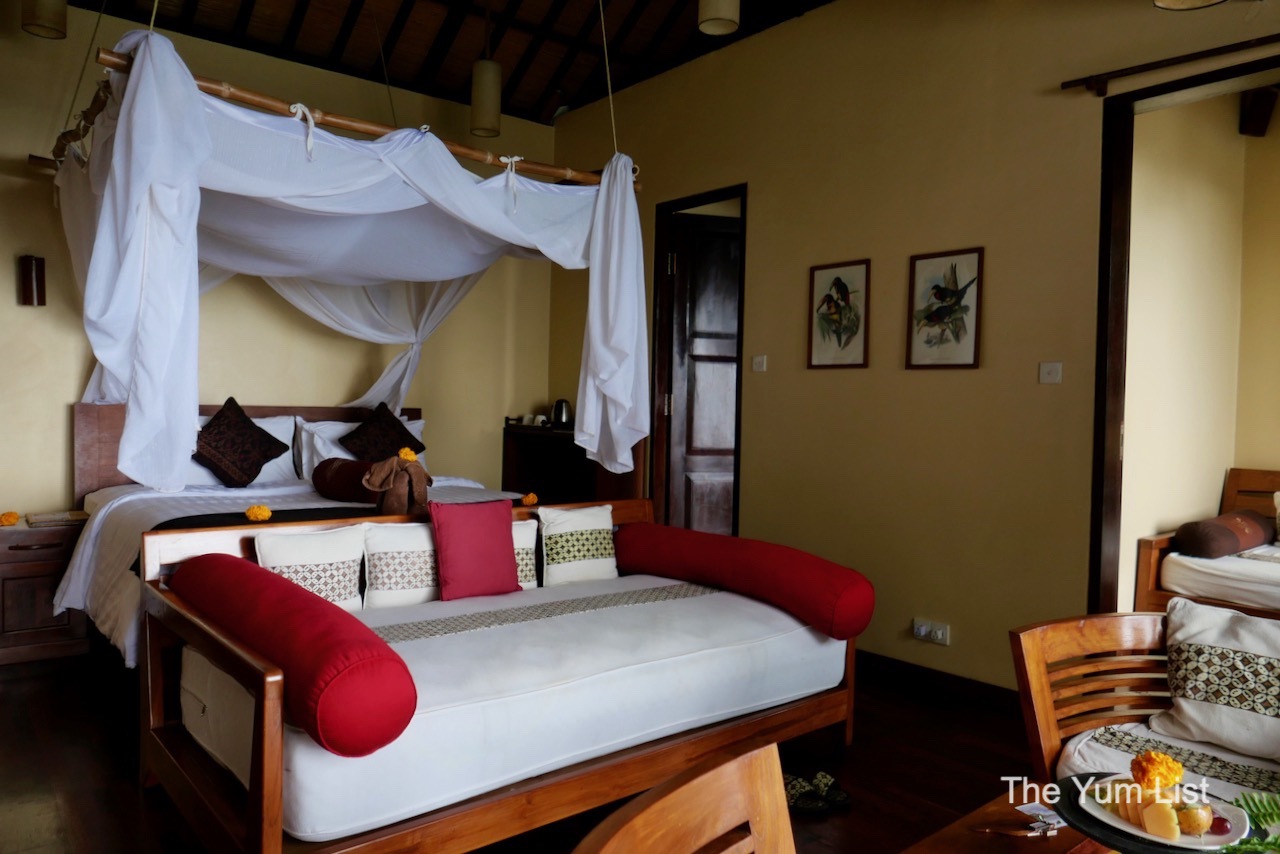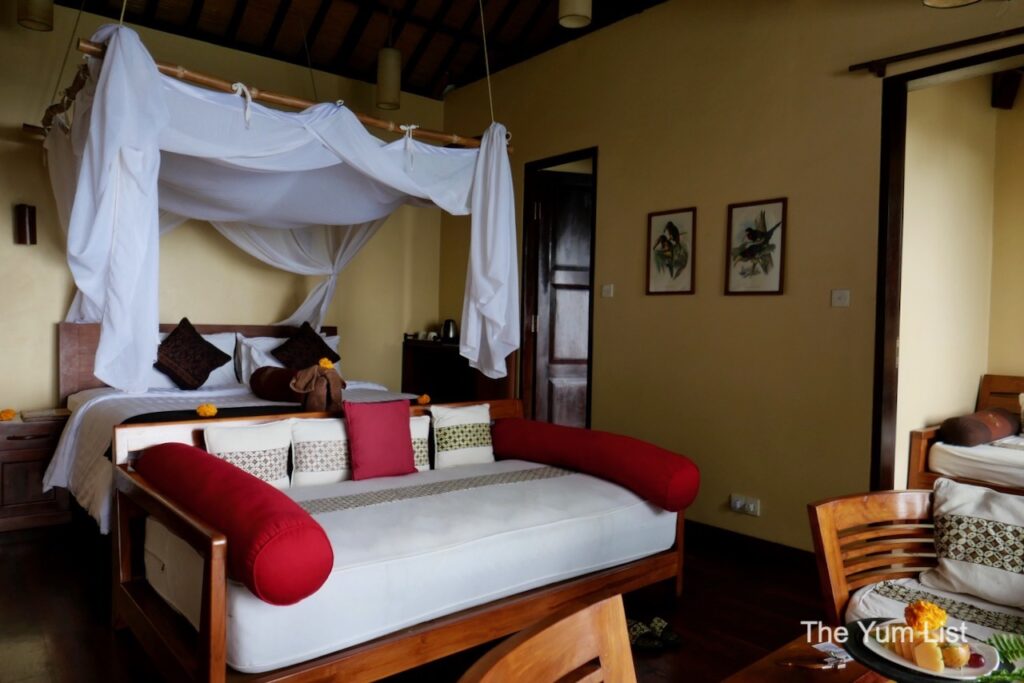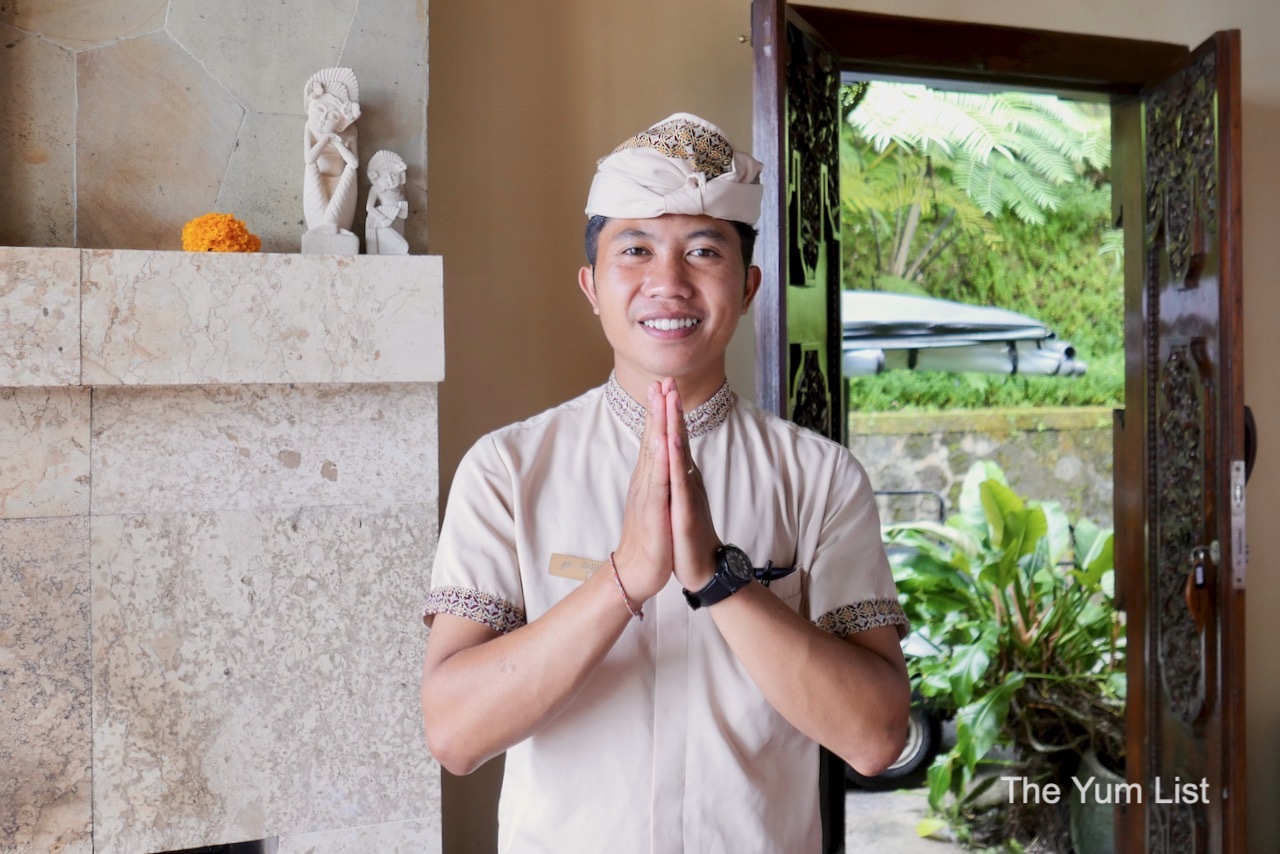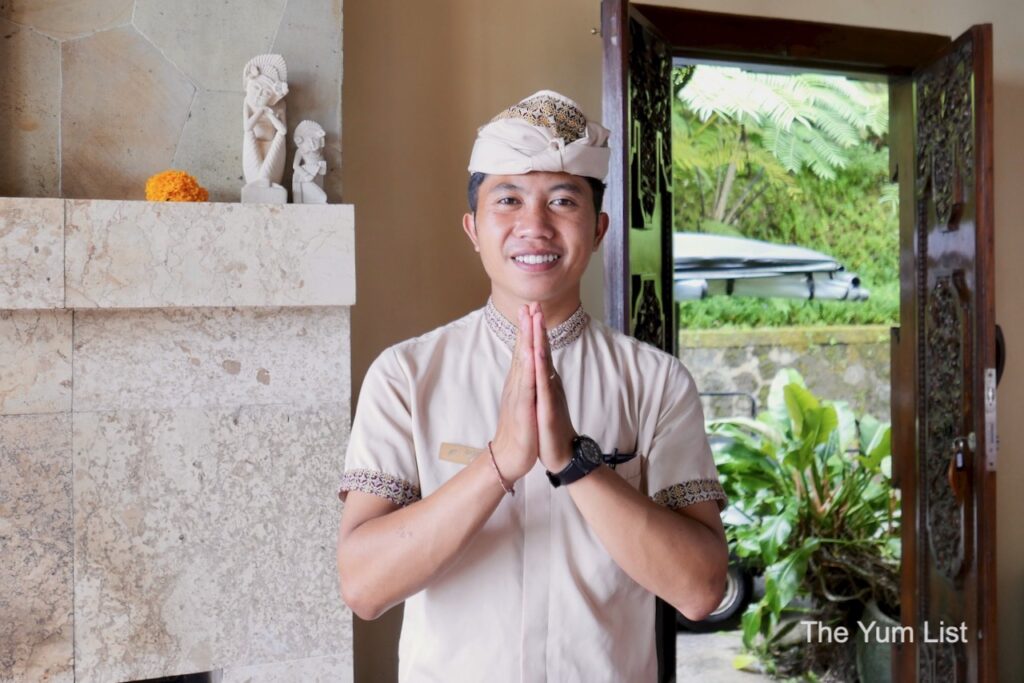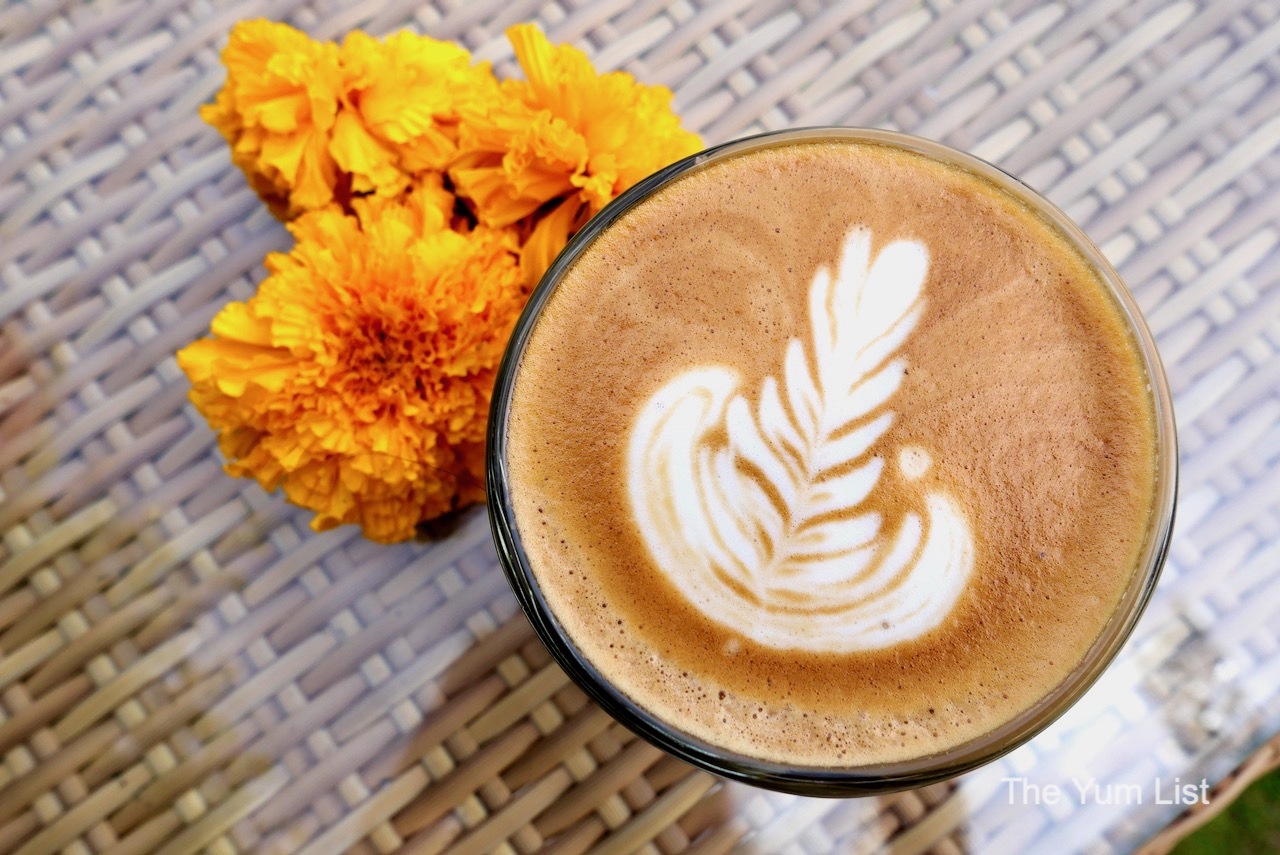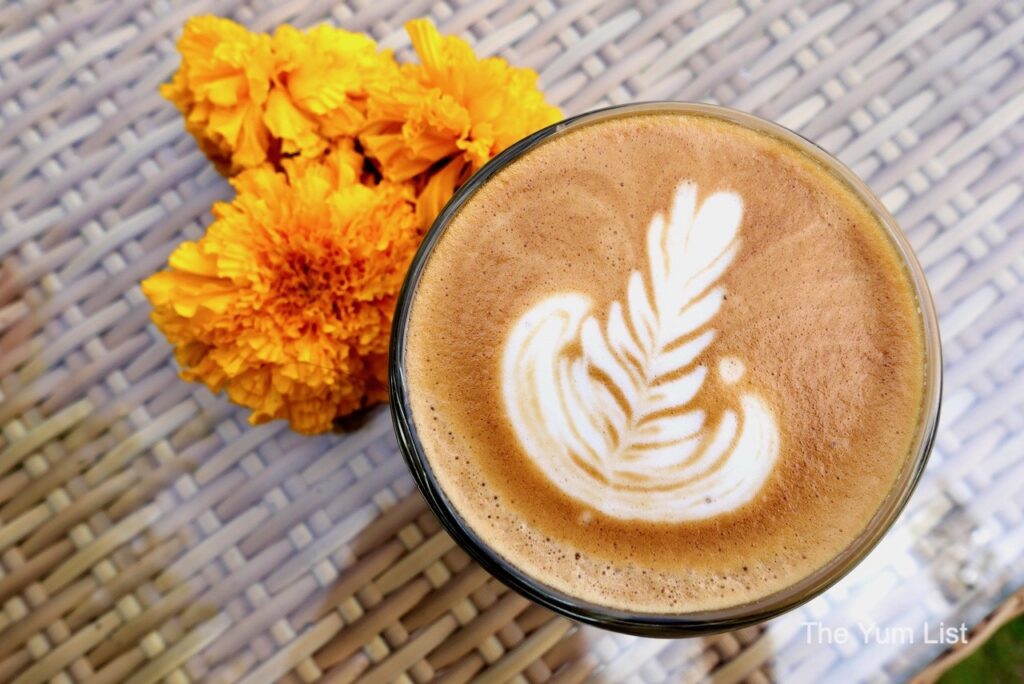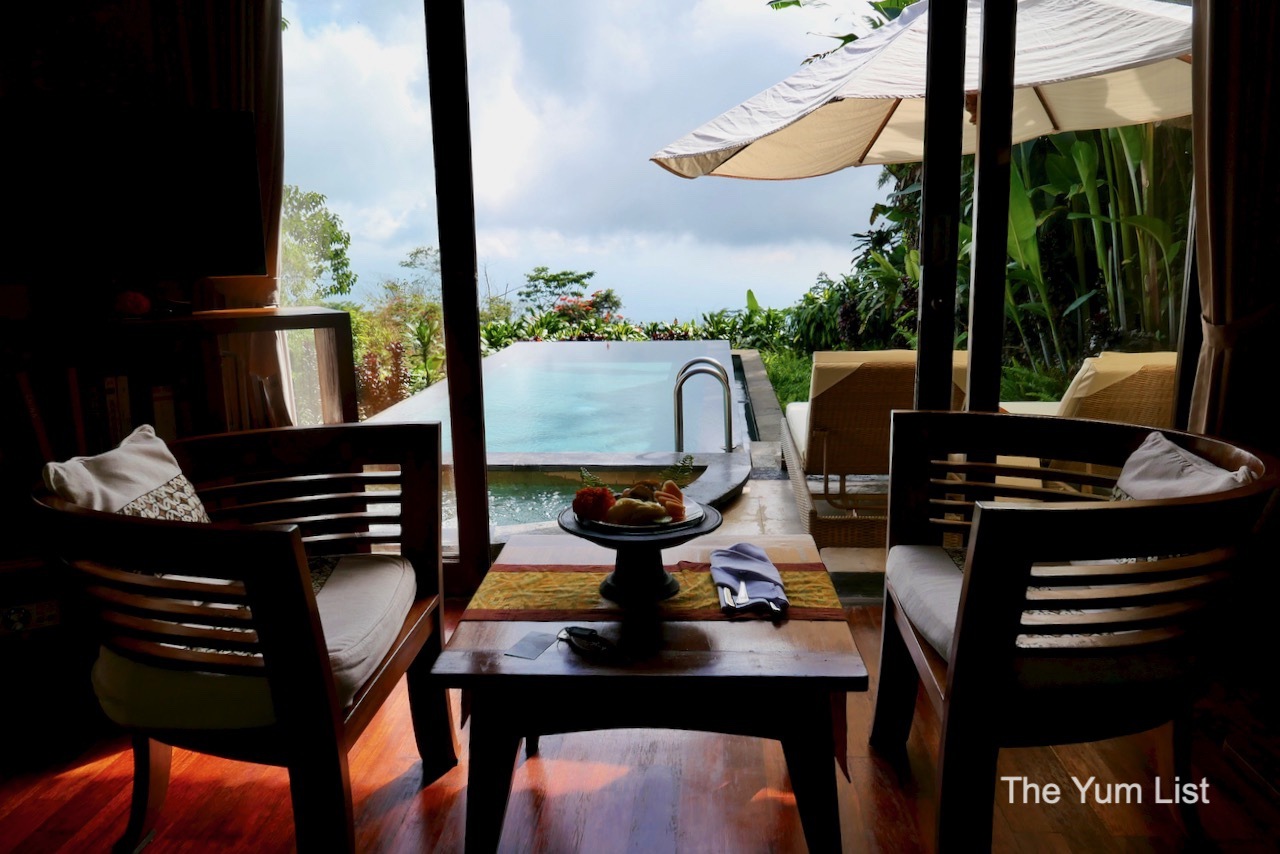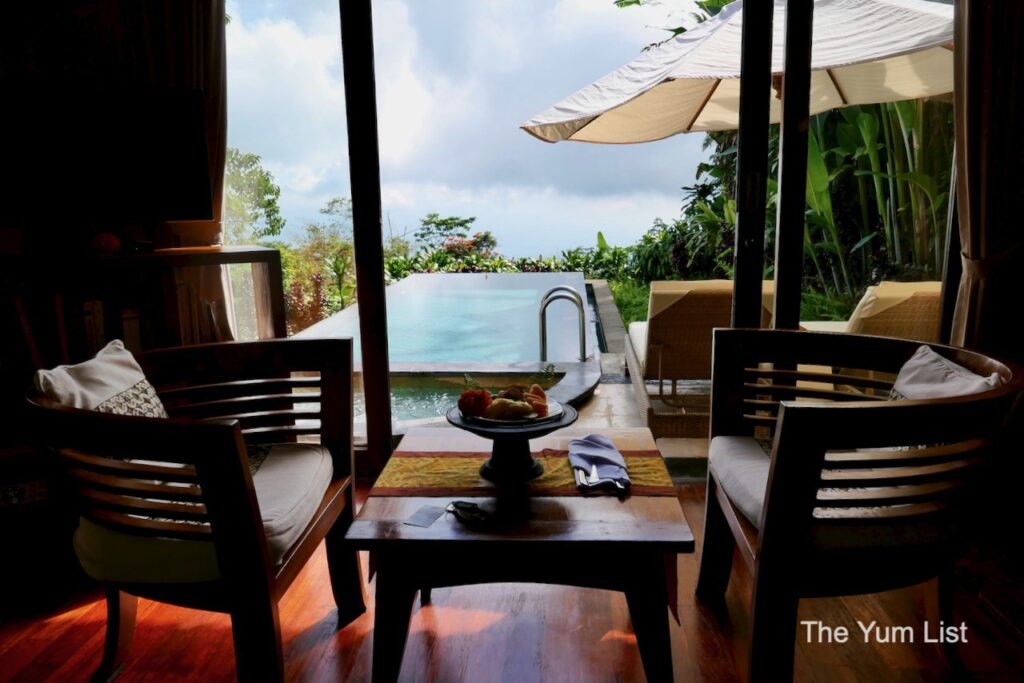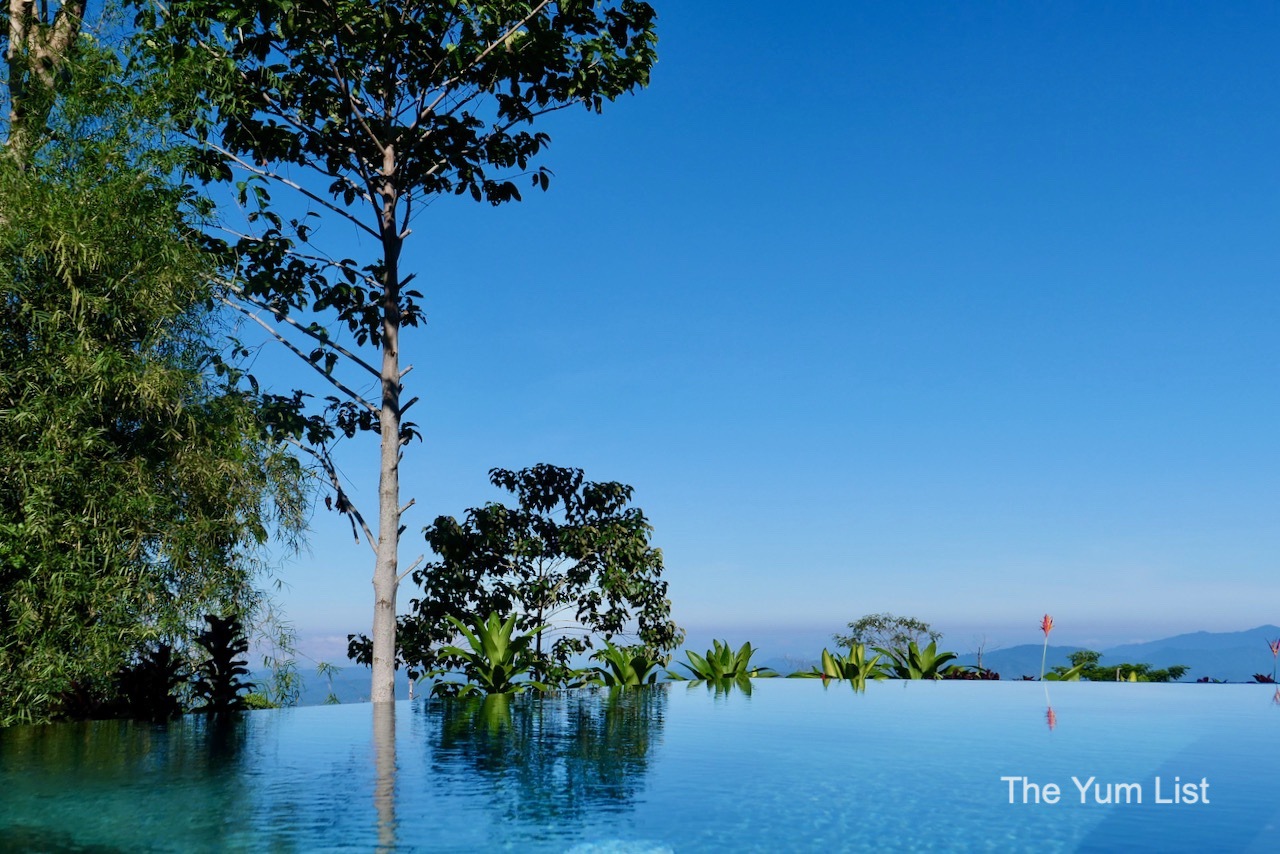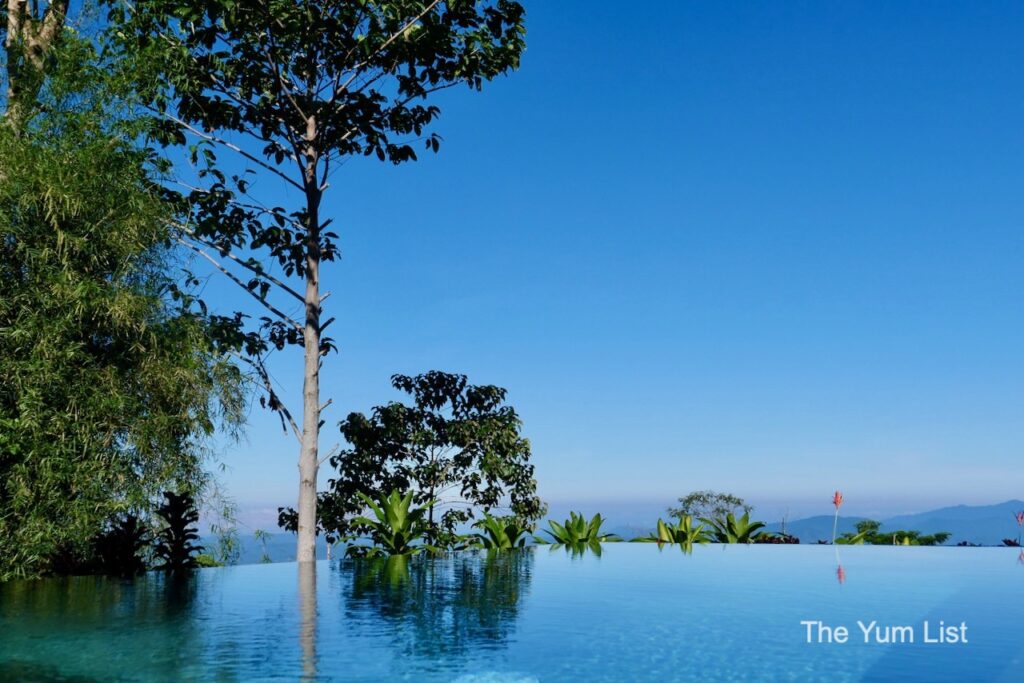 Property
There is much to tempt me away from the villa, though. The common area features not one but two large infinity pools. They're bordered with recliners and umbrellas, and there's a large, shared jacuzzi here too. Both are popular photo spots, as when you're standing on the edge, it appears as though you could drop off into the clouds.
Two restaurants share similar enchanting views – the mountainscape, clouds and lush greenery. Using local produce where they can, recipes are fresh and a mix of Balinese and international flavours. Vegan and vegetarian options are substantial. Breakfast is also taken here. Most opt to sit outdoors in the beautiful garden. I love that brekkie is not a buffet, but you can still order whatever you want. Western, local and vegan selections are all available. Of course, the coffee is good! It's grown and roasted right here on-site.
Daily tours take guests for a walk through the organic coffee plantation and processing facility. It's an informative and pretty morning. It concludes with a cupping session in the roastery where both Balinese and European techniques for brewing coffee are used.
Surrounding Munduk Moding Plantation is several natural attractions such as waterfalls, lakes and farms. Horse-riding, sightseeing and even a selfie tour taking guests to famous Instagrammed locations can be arranged.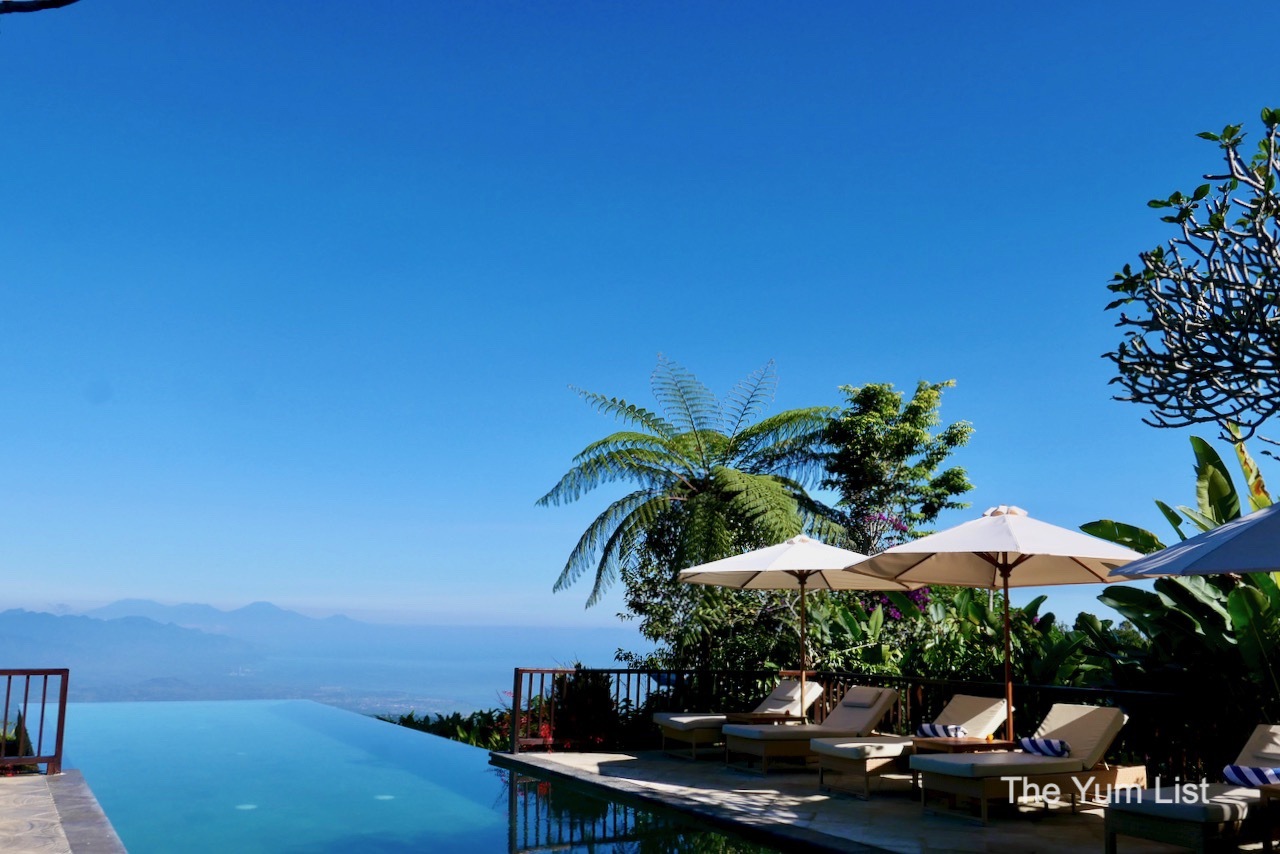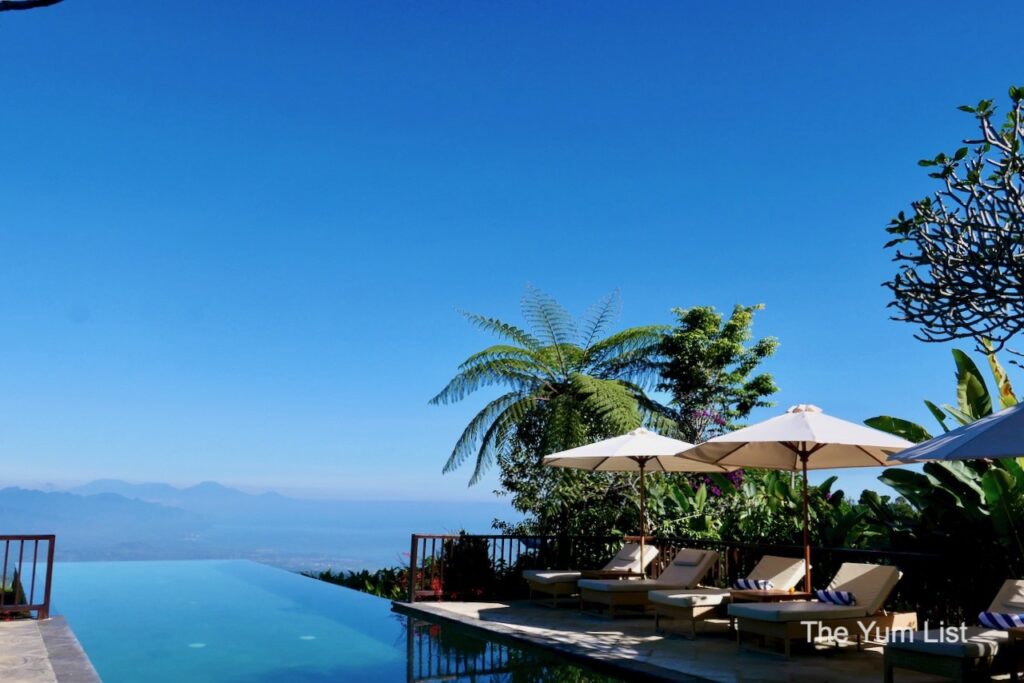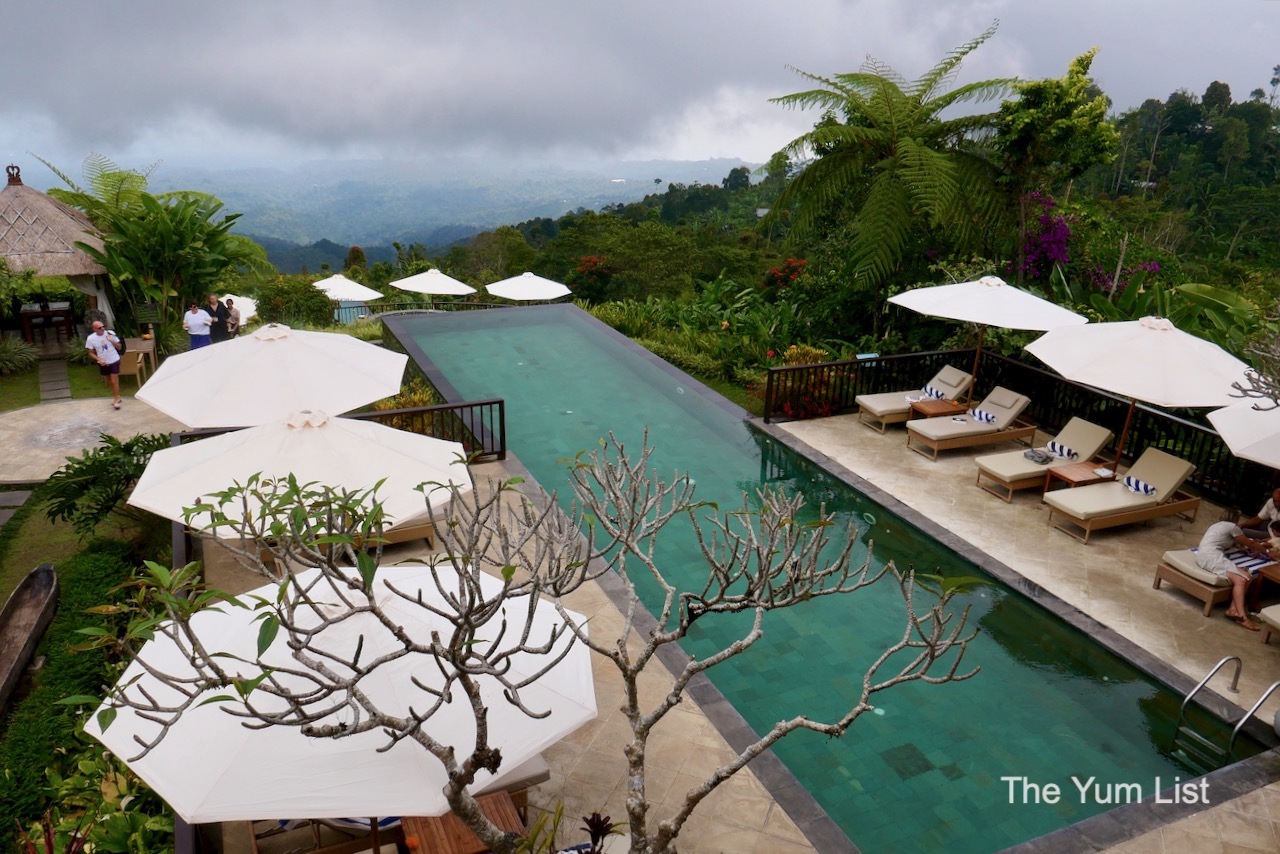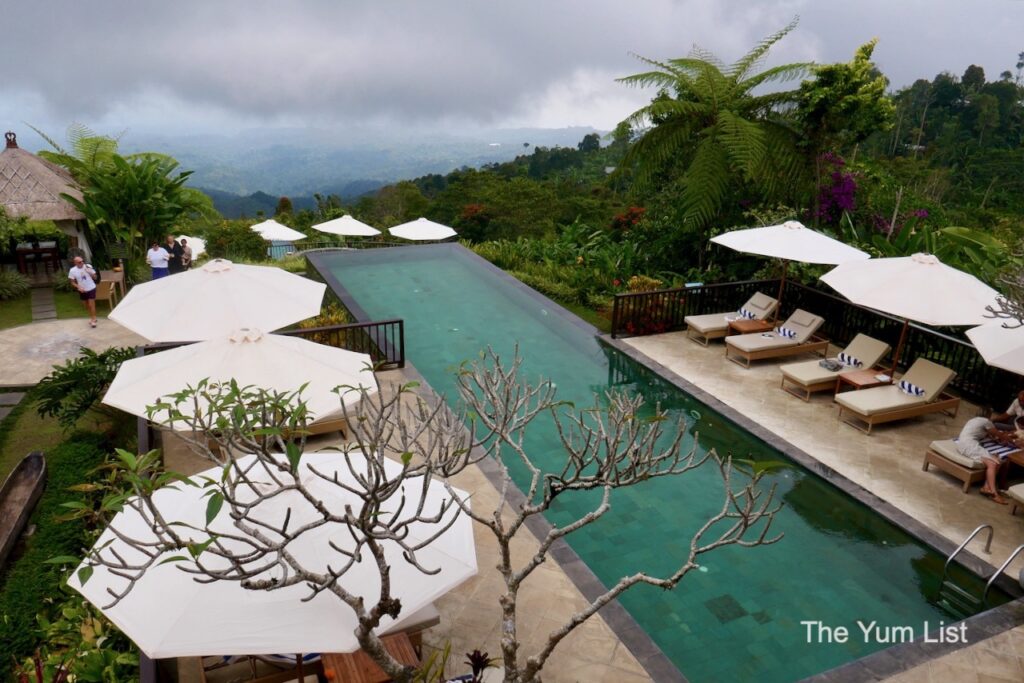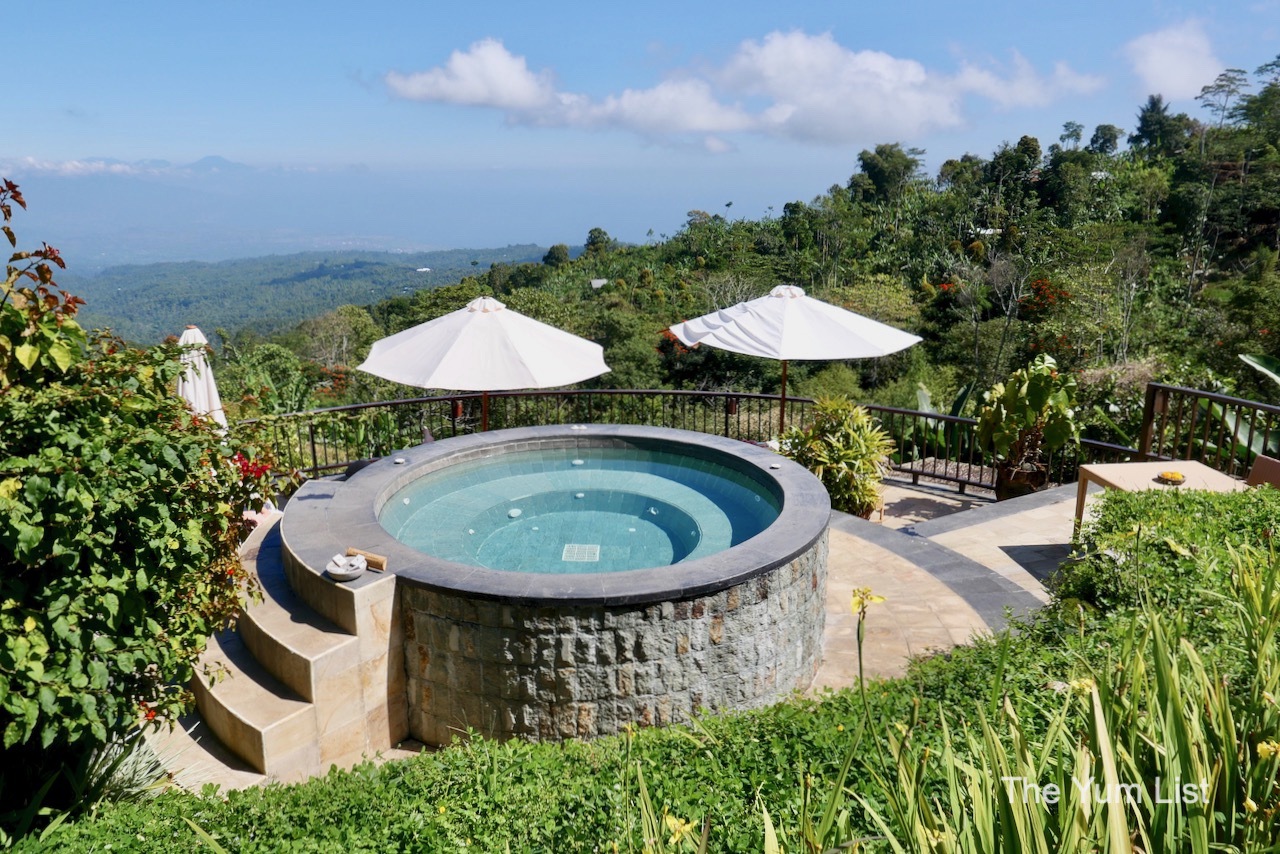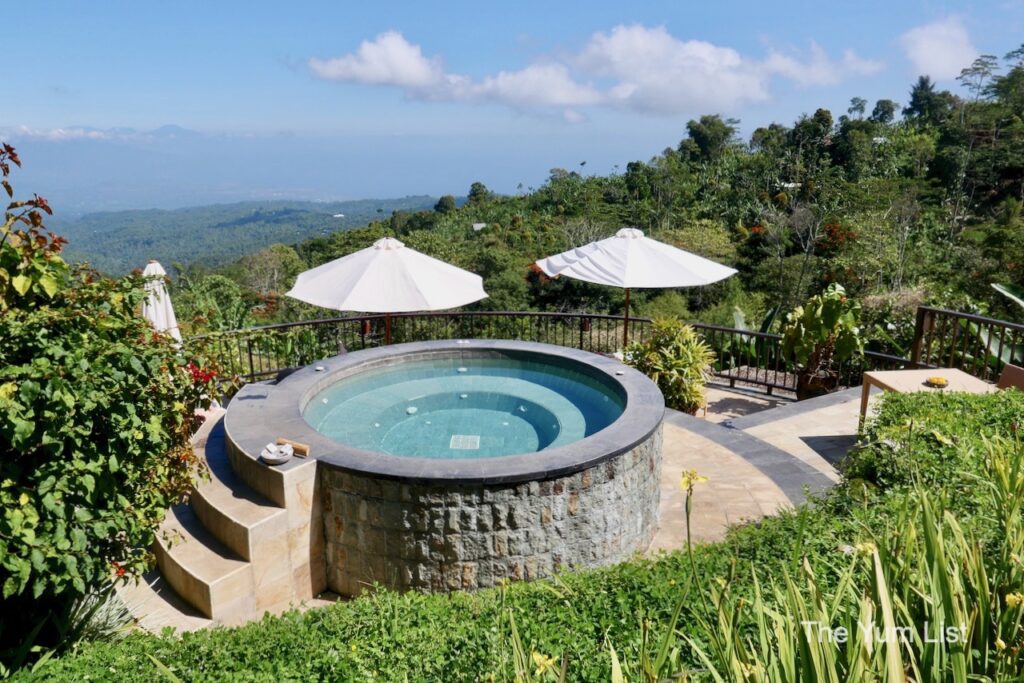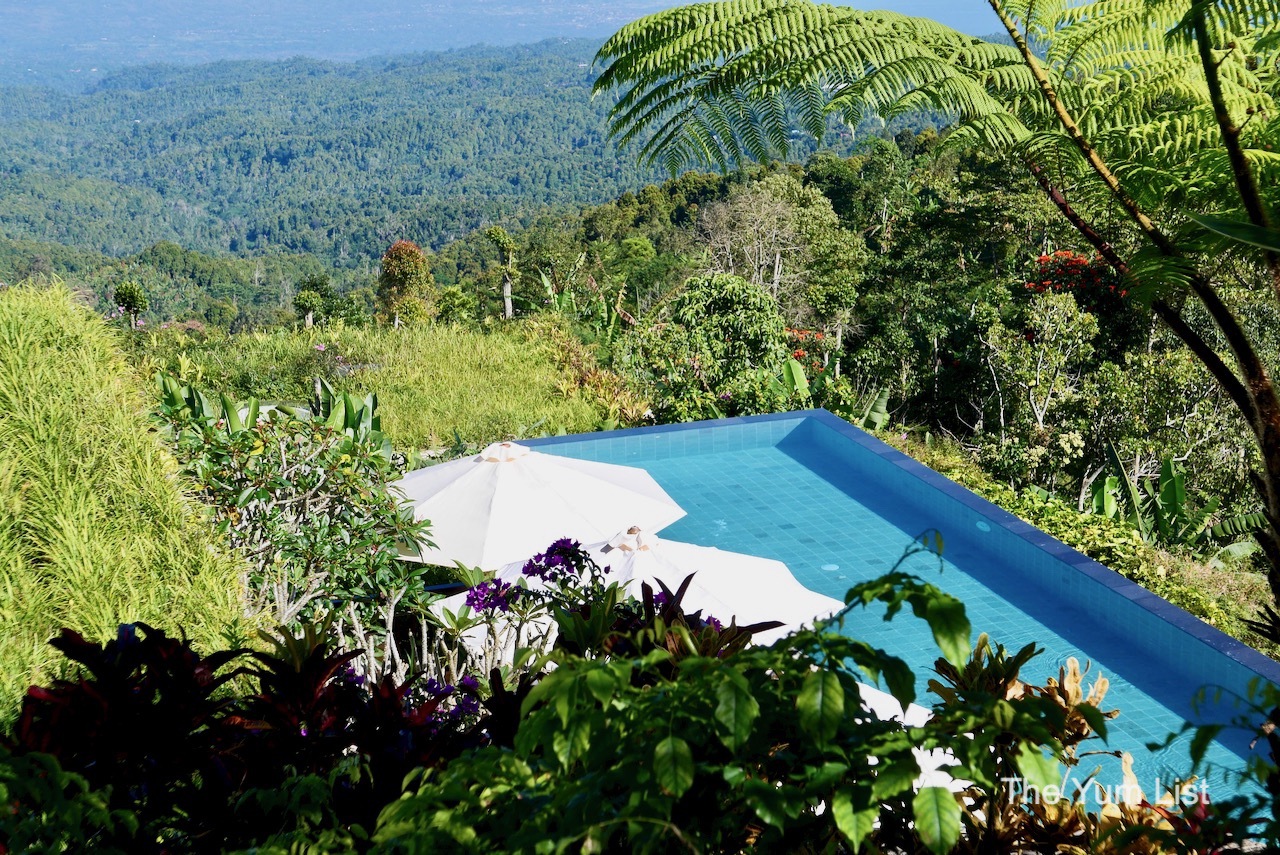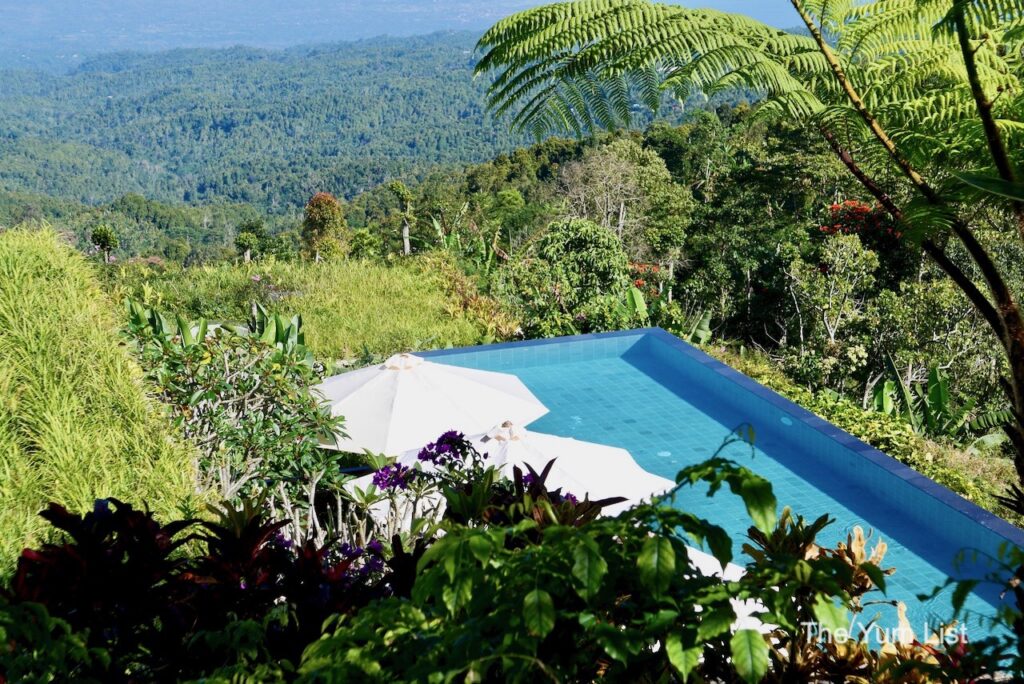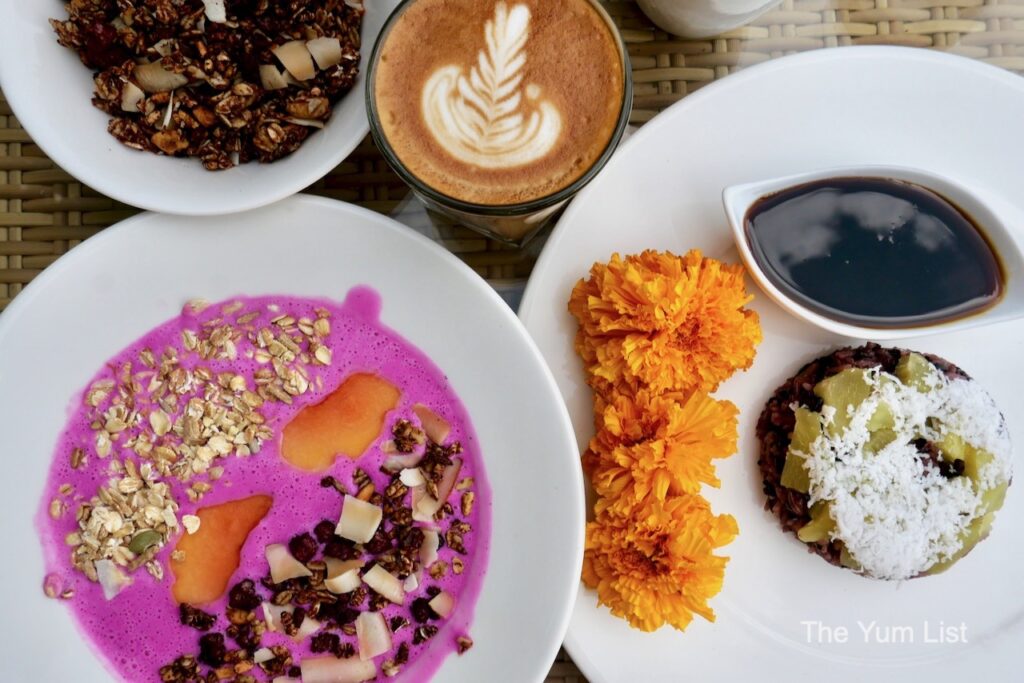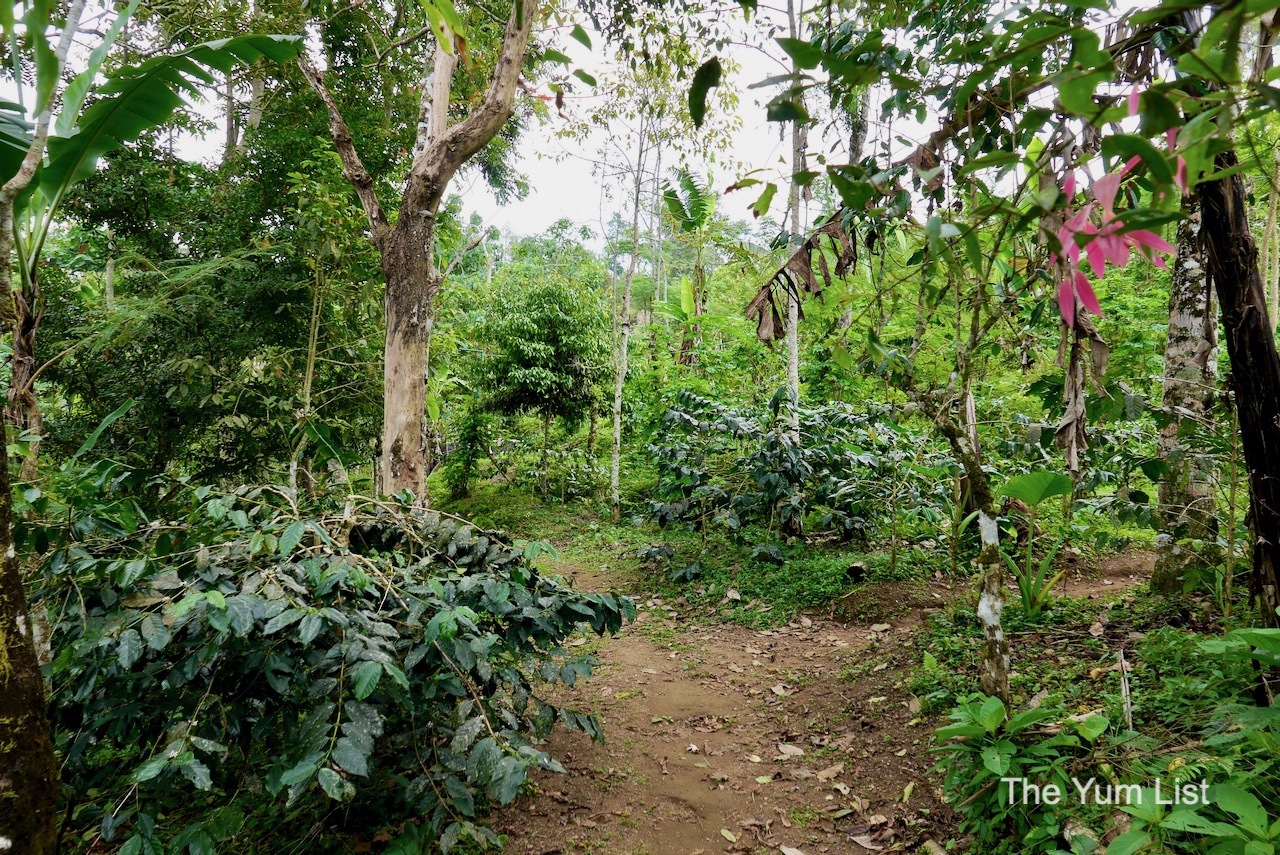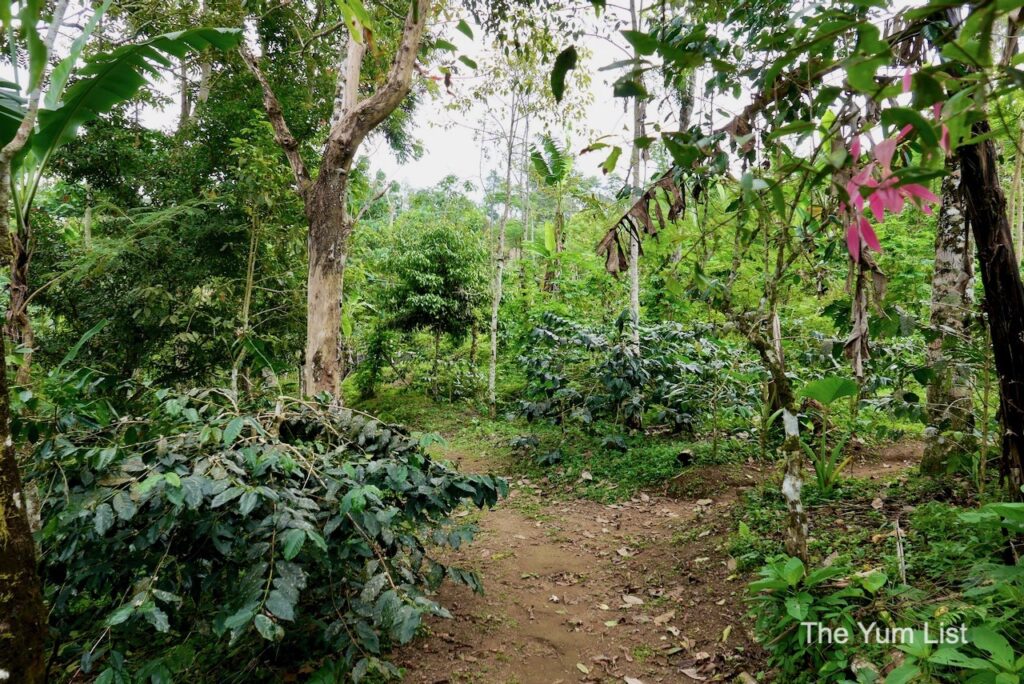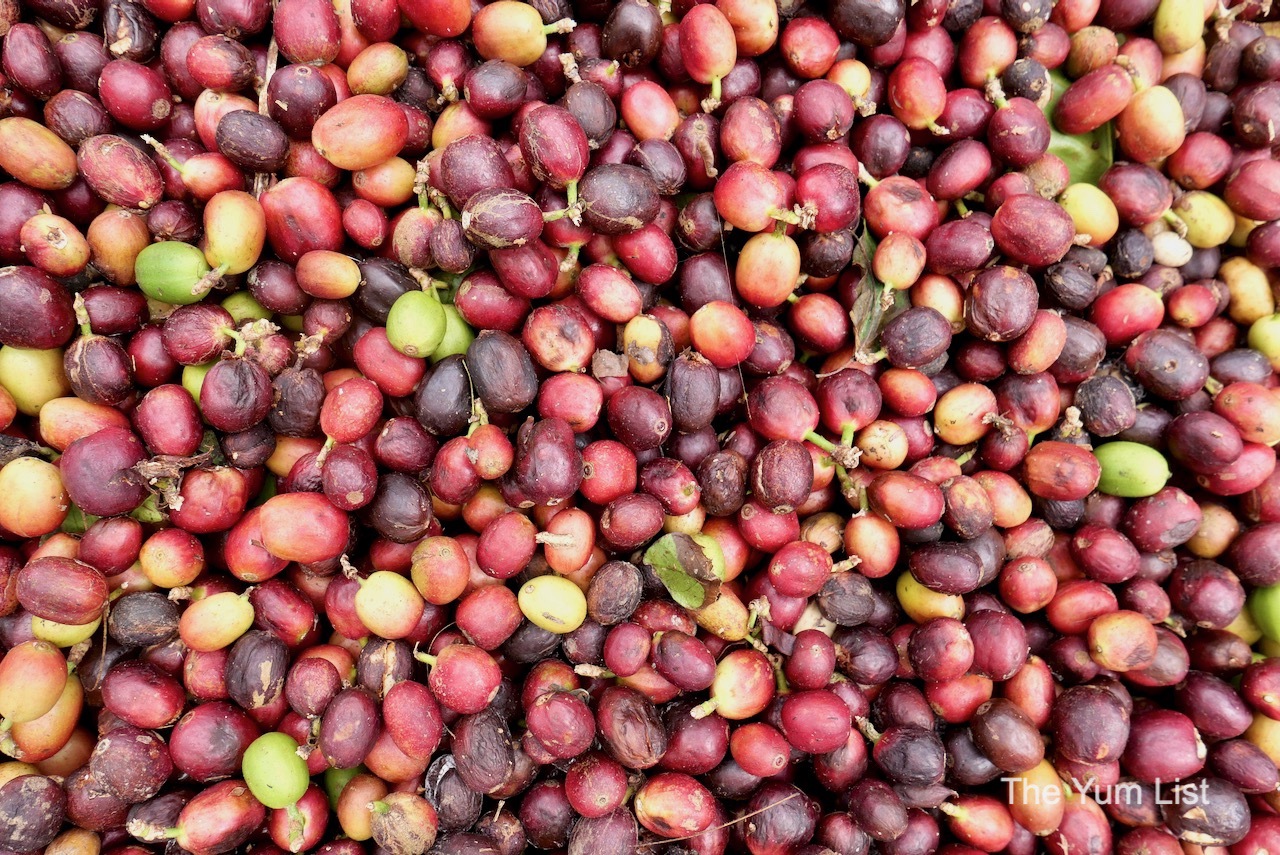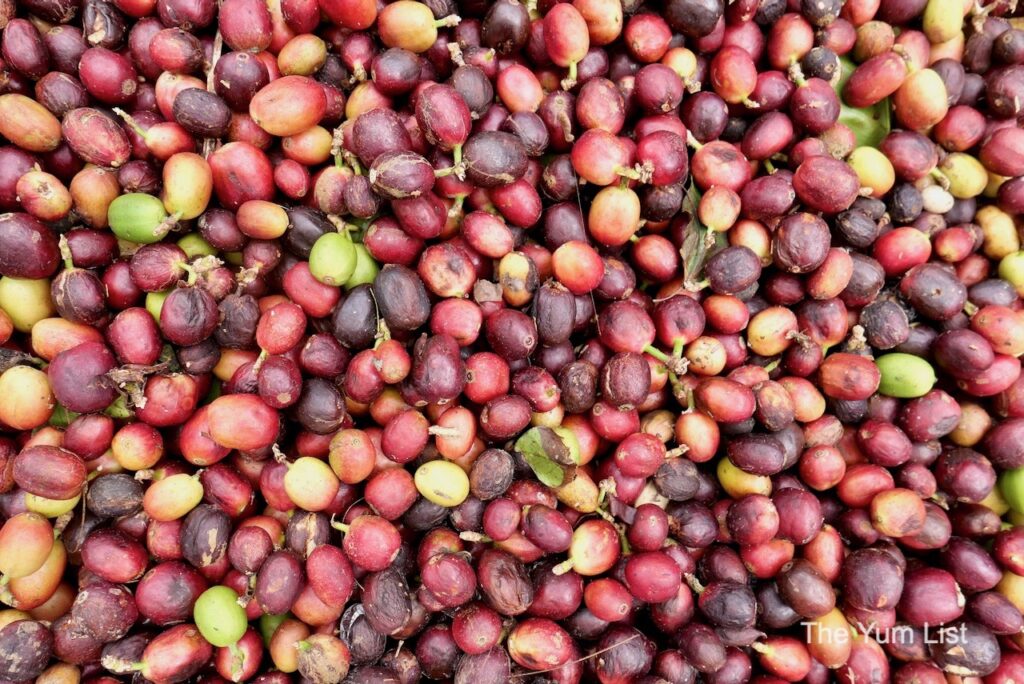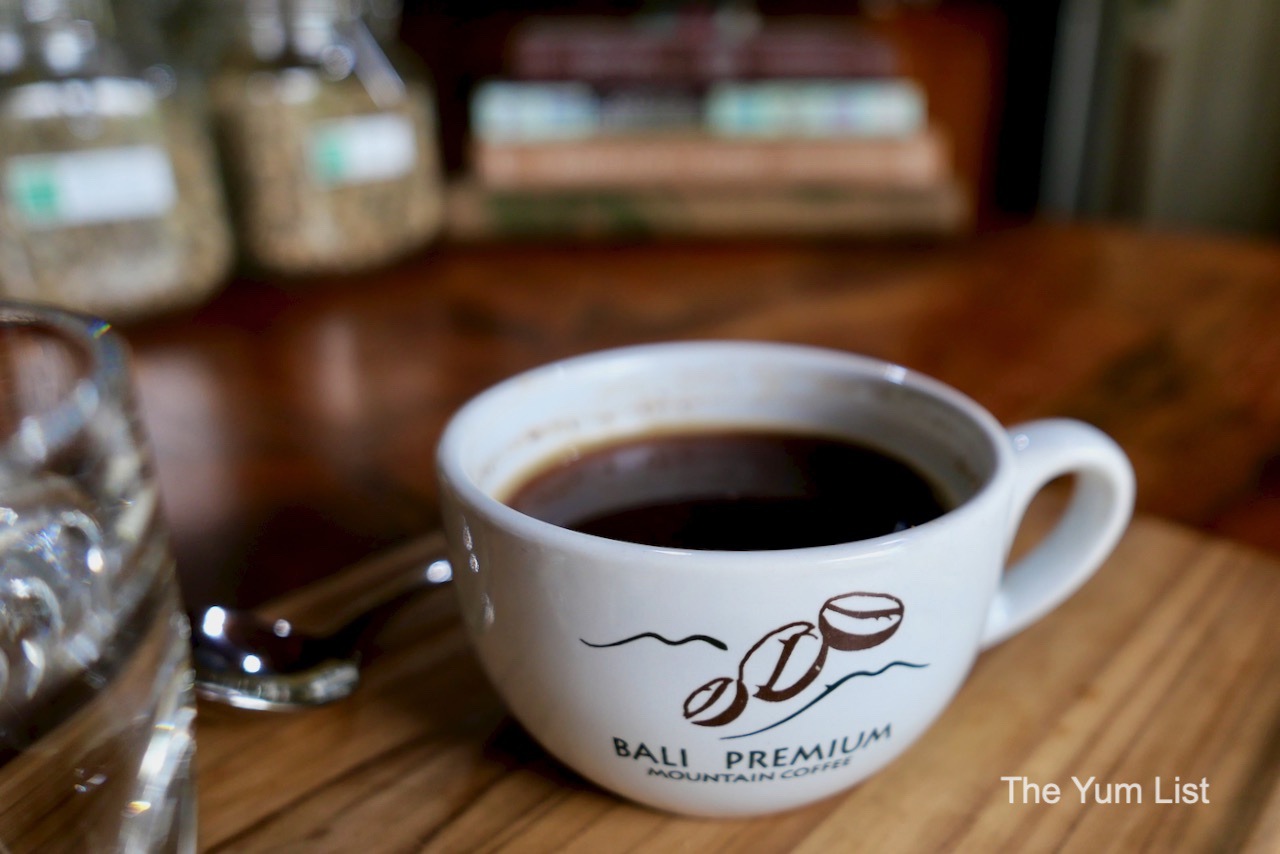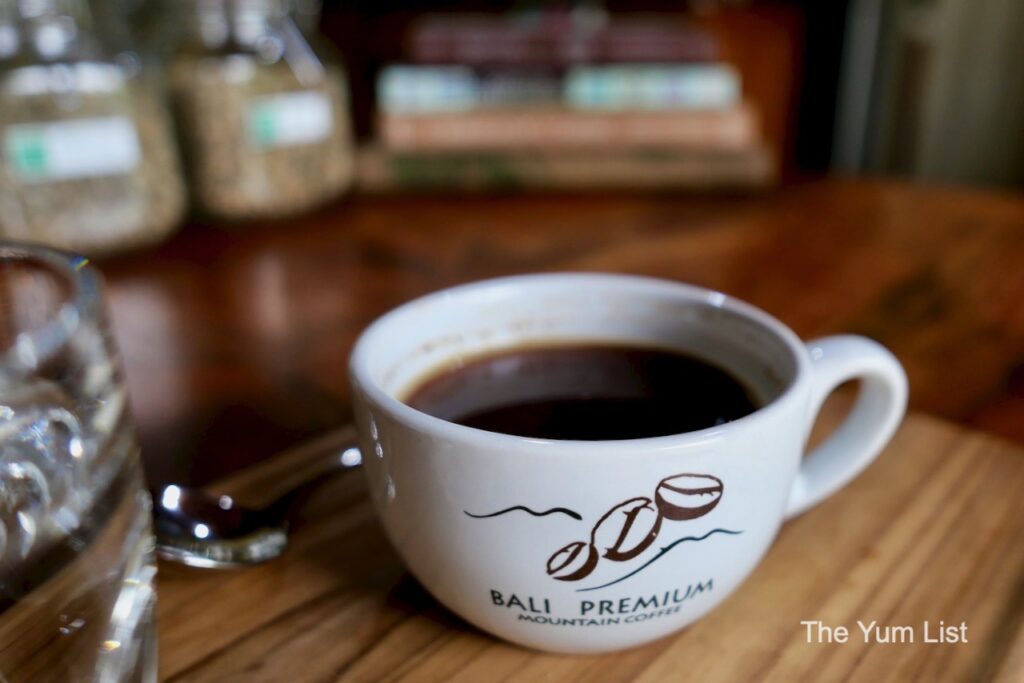 Munduk Moding Plantation Review
Days pass peacefully at Munduk Moding Plantation. It's a happy place. Luxurious modern comforts are enhanced by pristine nature, cool mountain air, million-dollar views and that incredibly warm Balinese service the people are famous for. I'd return again and again in a heartbeat.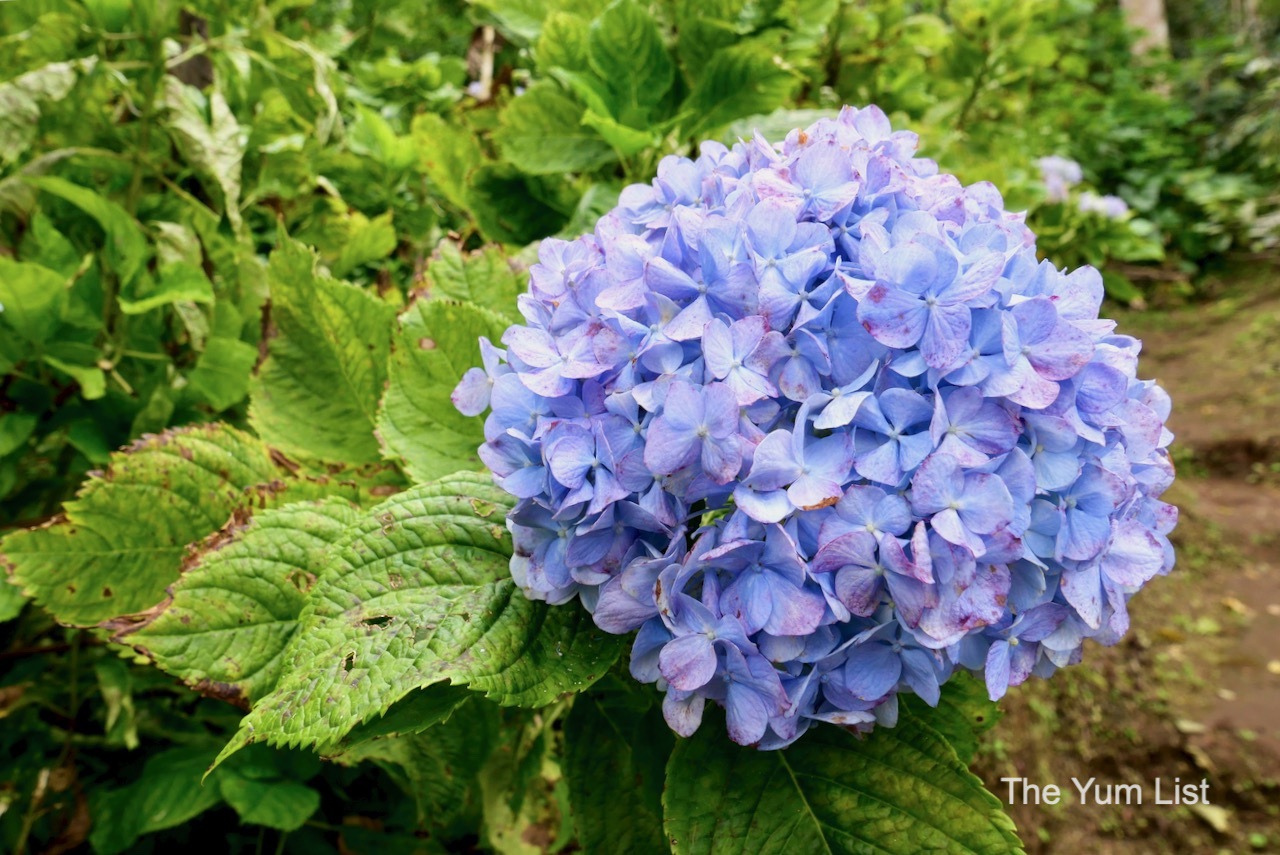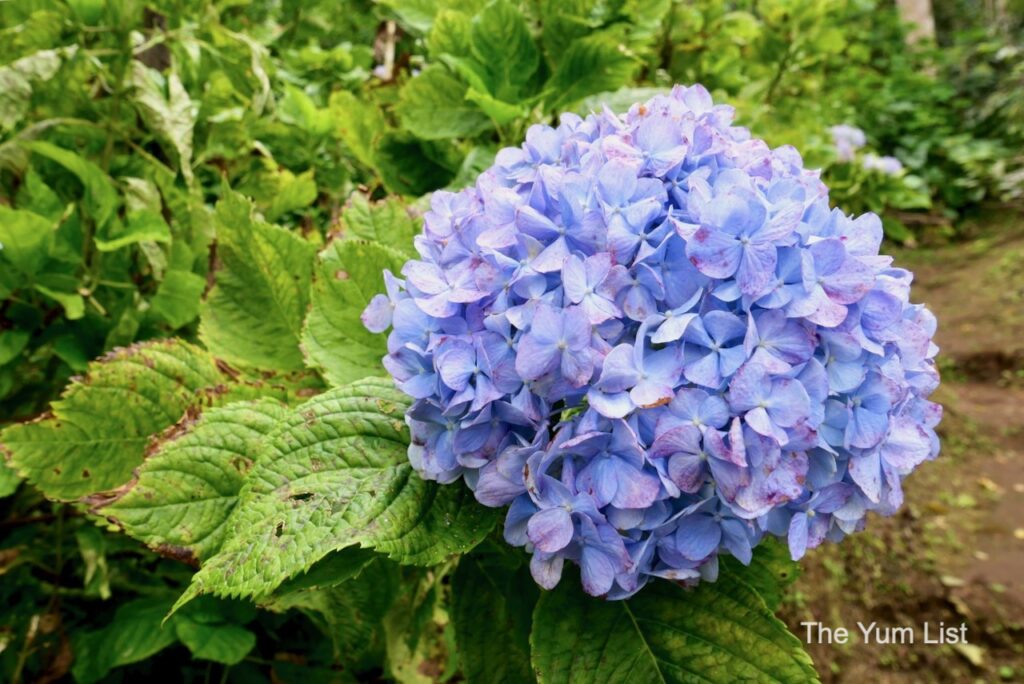 Reasons to stay at Munduk Moding Plantation: villas with heated private pools and jacuzzi; breathtaking views; warm Balinese hospitality; crisp mountain air and fresh local produce; a walk through the coffee plantation and the opportunity to see the process from cherry to cup.
Munduk Moding Plantation – Nature Resort and Spa
Jalan Raya Asah Gobleg, Banjar Dinas Asah
Desa Gobleg, Kecamatan Banjar
Kabupaten Buleleng, Singaraja 81152, Bali, Indonesia
[email protected]
+62 (0) 81 138 5059 (WhatsApp as well)
www.mundukmodingplantation.com/mmp
Find more travel recommendations for Bali here and stay up-to-date with our latest gourmet travel finds here and here.