Luxury Resort Nusa Dua, Bali
Monica Tindall
Some people say you don't get a taste of Bali if staying in a luxury resort in Nusa Dua. An affluent area and part of the Bali Tourism Development Complex, it is clean, organised and extremely safe, resembling a posh country club. You must pass through security to enter the gated community, and accommodation prices here are a natural filter for guests. I beg to differ, though, about getting a taste of the beauty of this island. Okay, so you're not going to find a temple or ceremony on every corner. Still, you are guaranteed tropical weather, spectacular gardens abundant with native blooms, contemporary Balinese design, and, more importantly, the reason why so many keep returning to the island – genuinely warm local hospitality.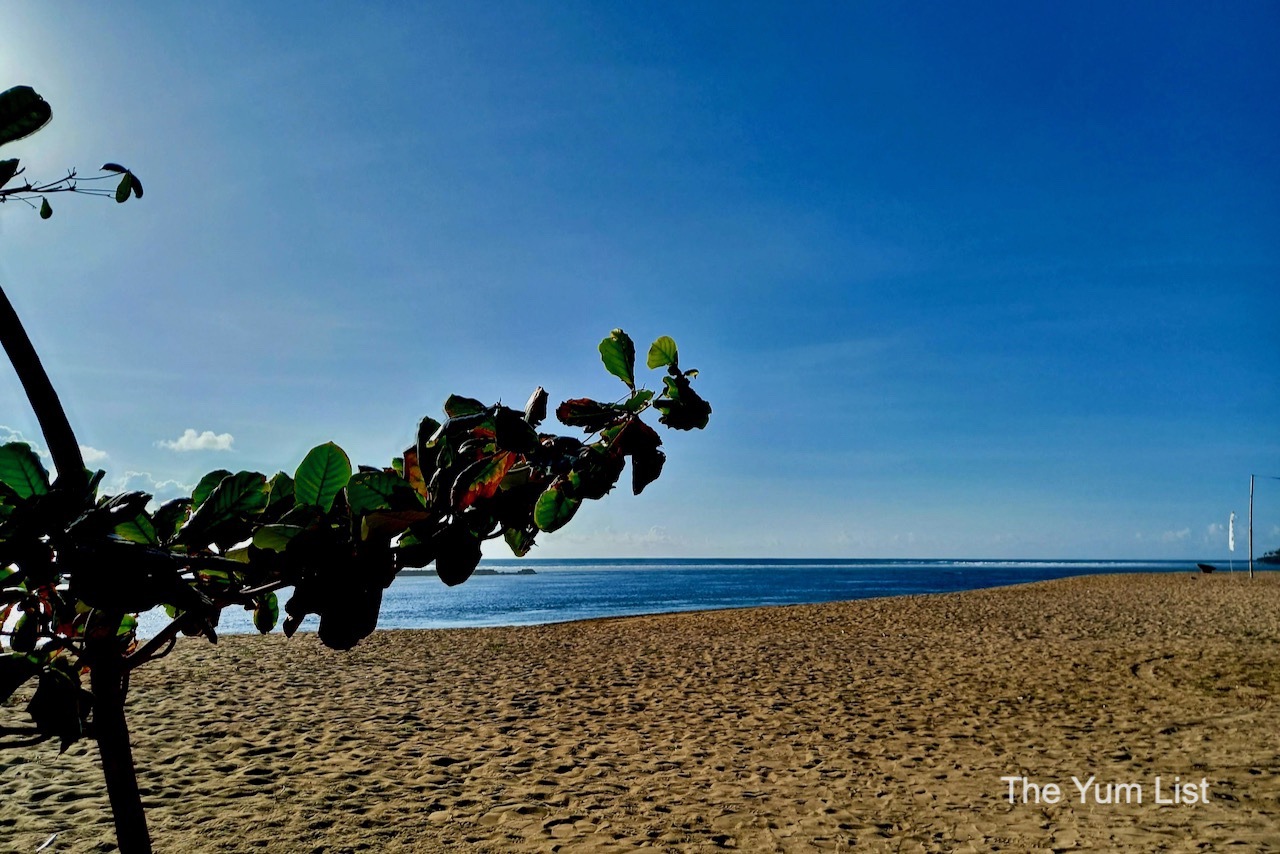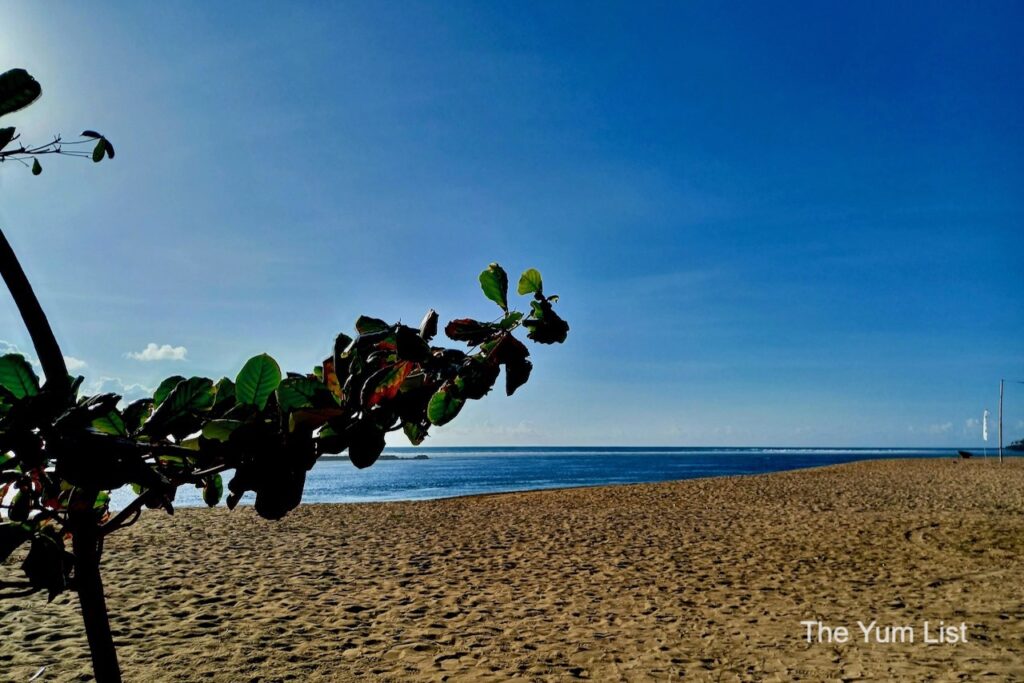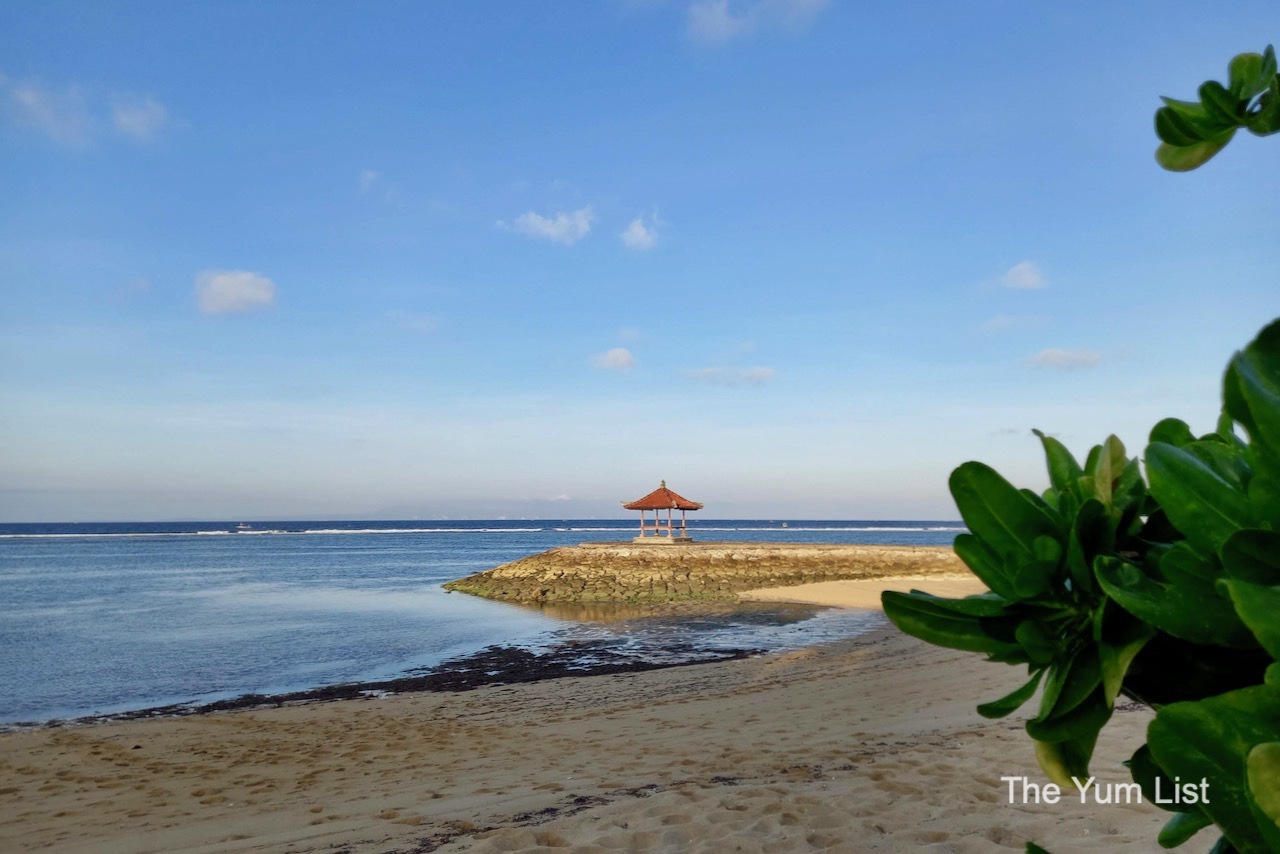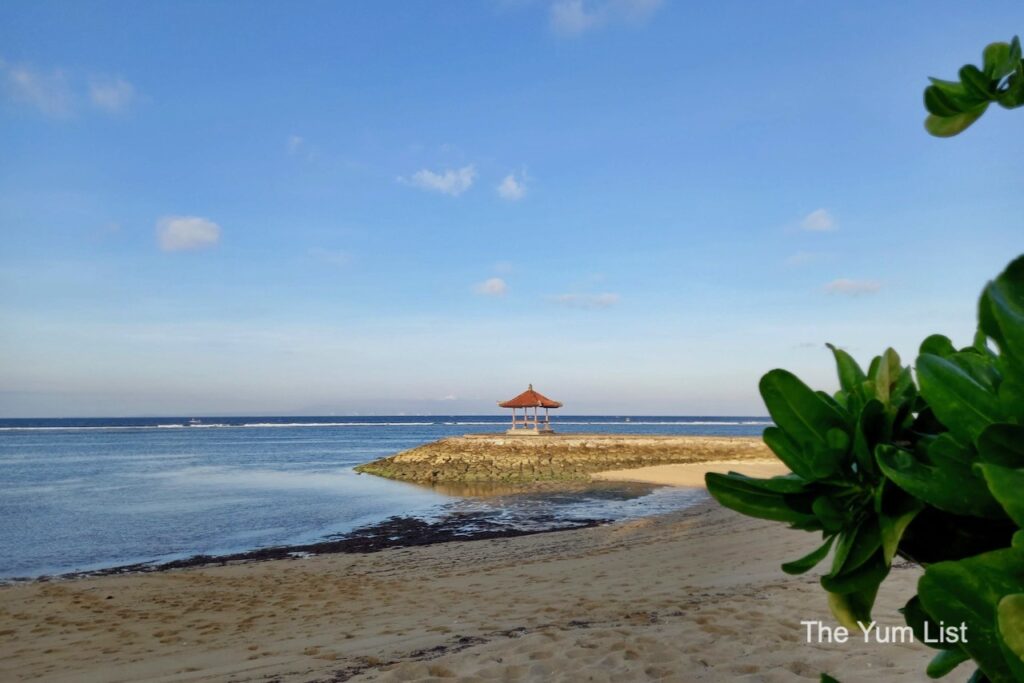 Luxury Resort Nusa Dua, Bali
The luxury property, Sofitel Bali Nusa Dua Beach Resort, hosts all of the above, only enhanced by 5-star facilities, services and dining options. The property's 415 rooms consist of a Presidential Villa, 18 Private Villas, six Honeymoon Suites, 16 Prestige Suites and 374 Luxury Rooms (with various options for views and some even offering direct access to a pool from the room's patio).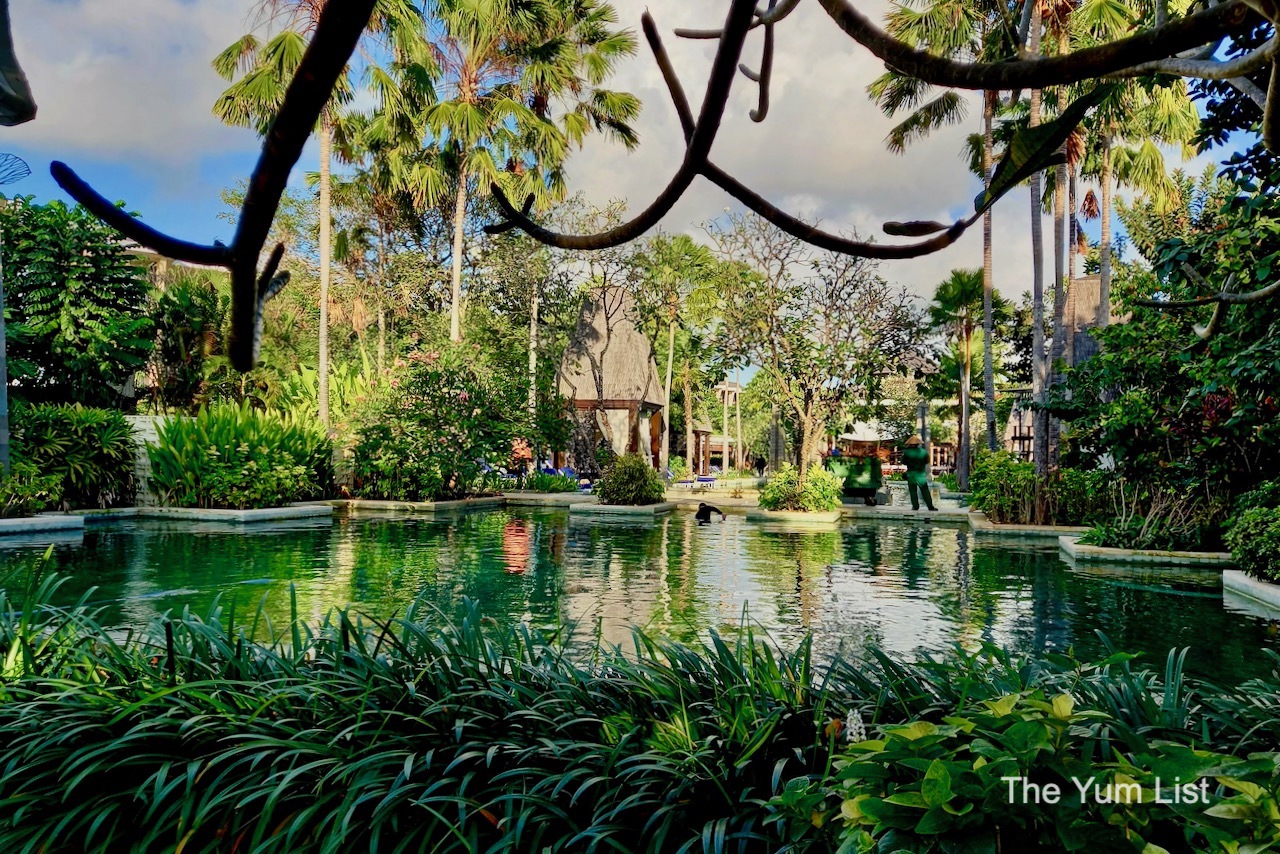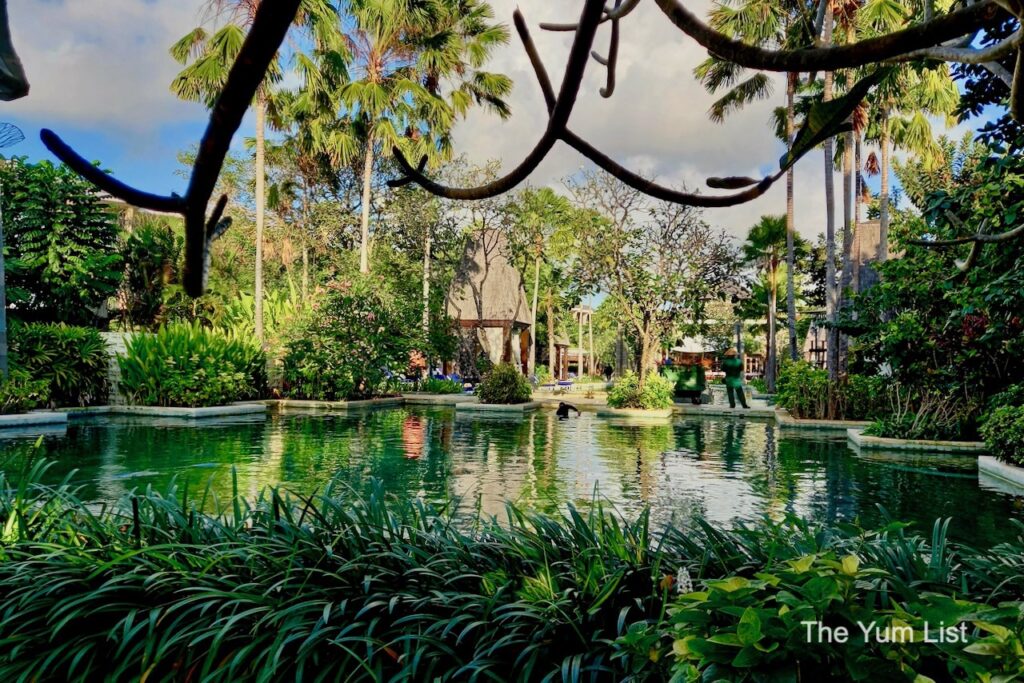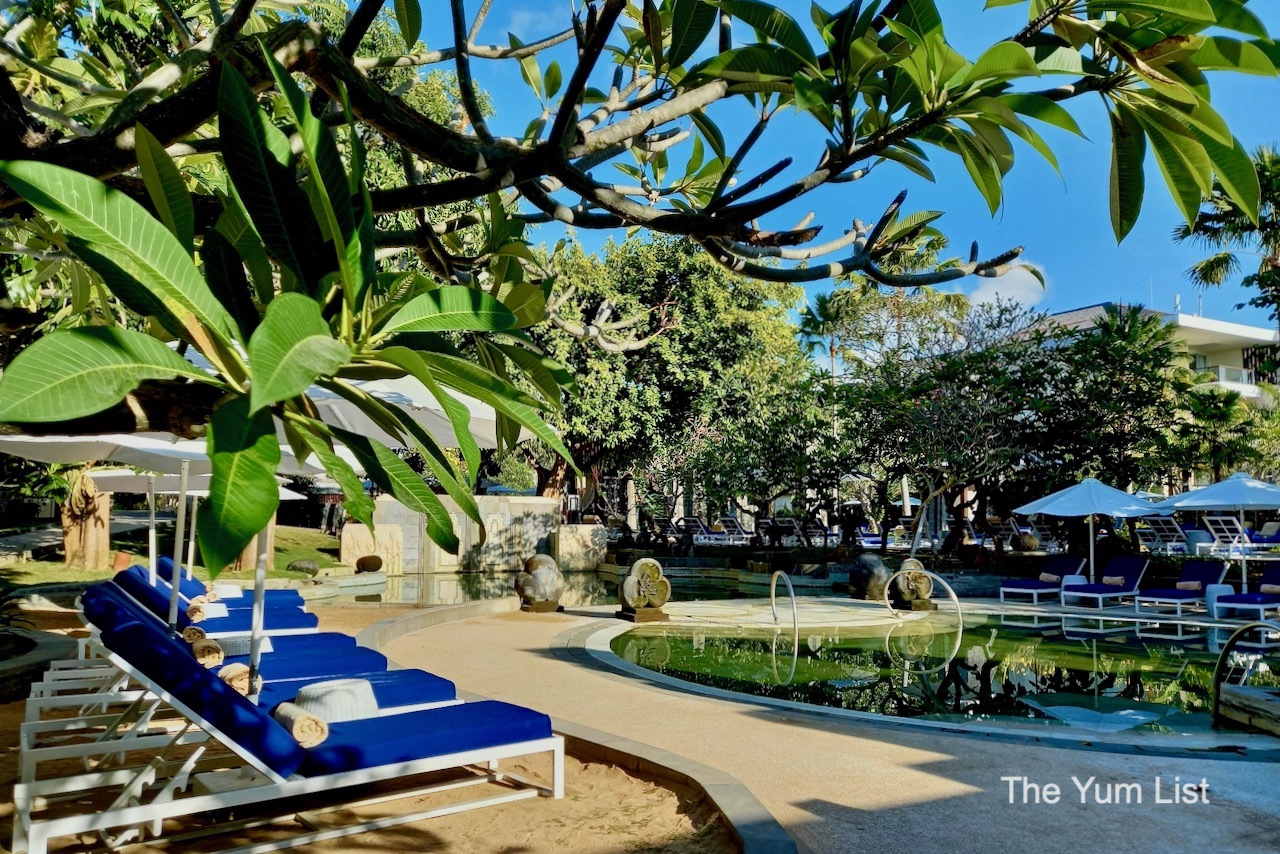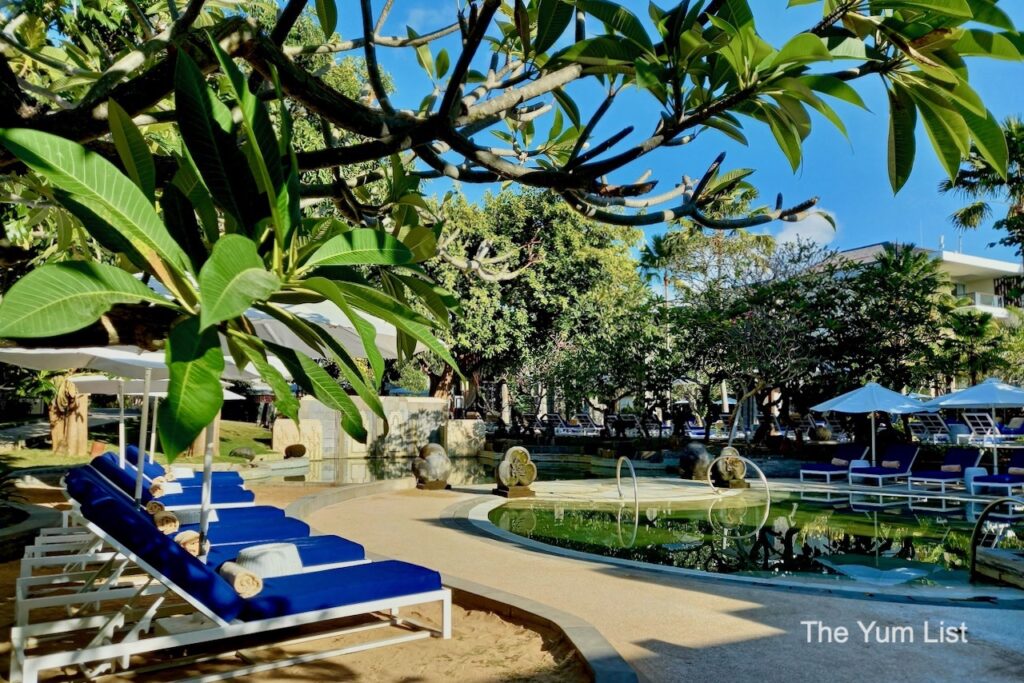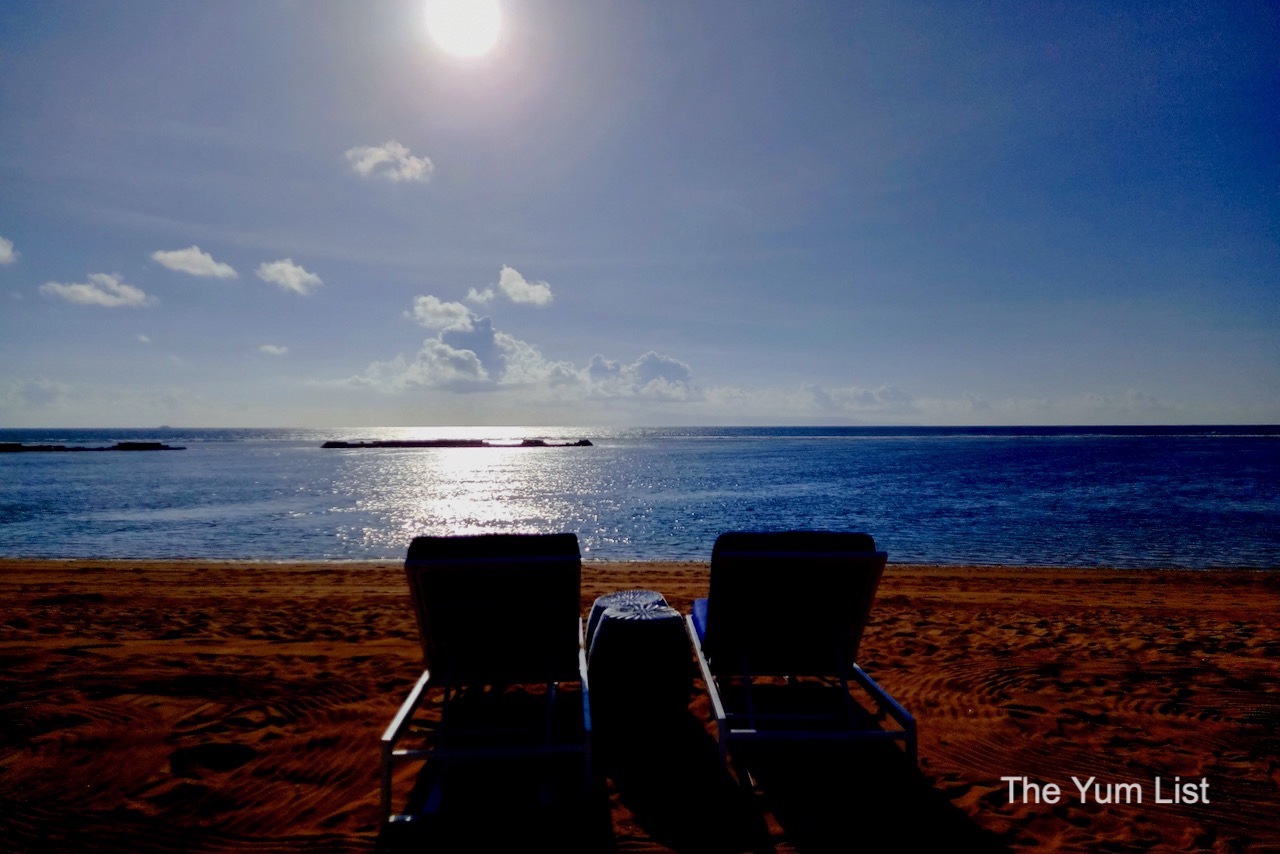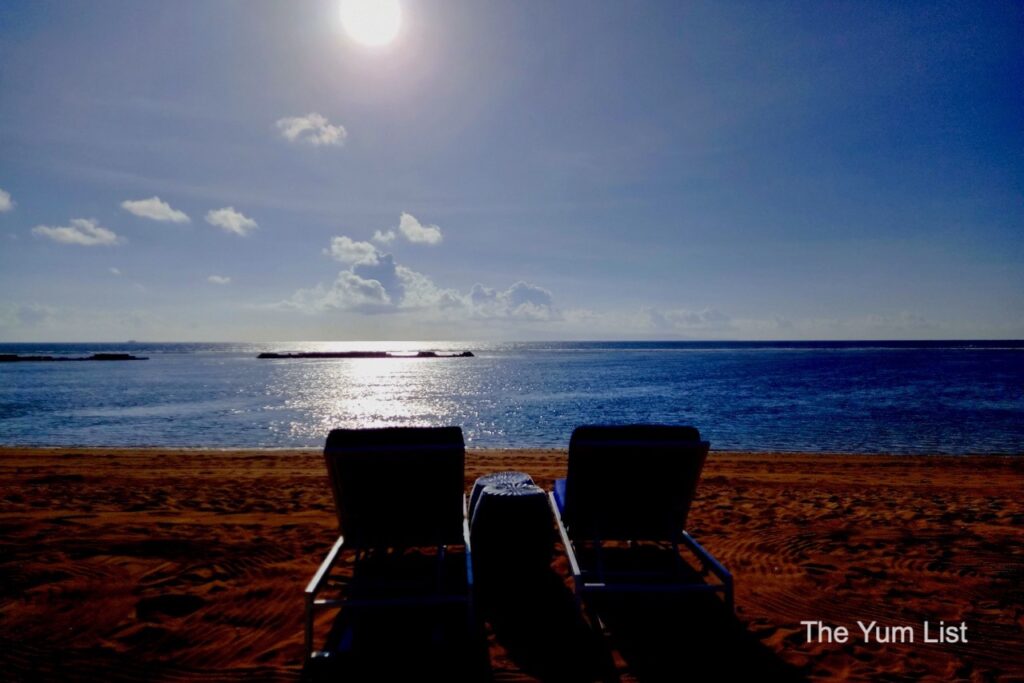 Prestige Suite Plunge Pool
One of the best rooms in the house, the Prestige Suite with Plunge Pool, is 120 m² of pure luxury. A separate bedroom, bathroom, kitchenette (full-size fridge, microwave and sink), dining and living area are supported by nearly the same space again in the outdoor courtyard. The plunge pool invites immediate dipping steps from the bedroom with no need to share!
I'm spoiled for choosing places to lounge outside – a couch, coffee table and chairs, and two sets of recliners are found around the pool – one set shaded by the verandah and the other by a large beach umbrella. Indoors, there's another lounge, dining table, king-size bed and an enormous bathtub big enough for two! Bath salts are provided for the tub, and I can view the massive TV from the living area if I'd prefer a screen over my book.
The bathroom features high pressure and instant hot water in the handheld shower and the rain head. The toilet seat is even heated! It's one of those fancy Japanese-style all-in-one electronic bidets. I squeal a little ooh every time I'm seated at the pleasure of contact with a warm seat. Top-notch bath products and light summer robes are included – perfect for the tropics. Internet is reliable and fast. You could easily work from this luxury resort in Nusa Dua if need be.
Additionally, all suites and villas include butler service! That's right; personal helpers are available 24-7 via WhatsApp! Table reservations, scheduling activities, spa appointments, an ice bucket, sightseeing recommendations, preferred times for turn-down and make-up service, travel arrangements – a butler is there to assist, providing predictive service, turning up with what you need before you even know you needed it.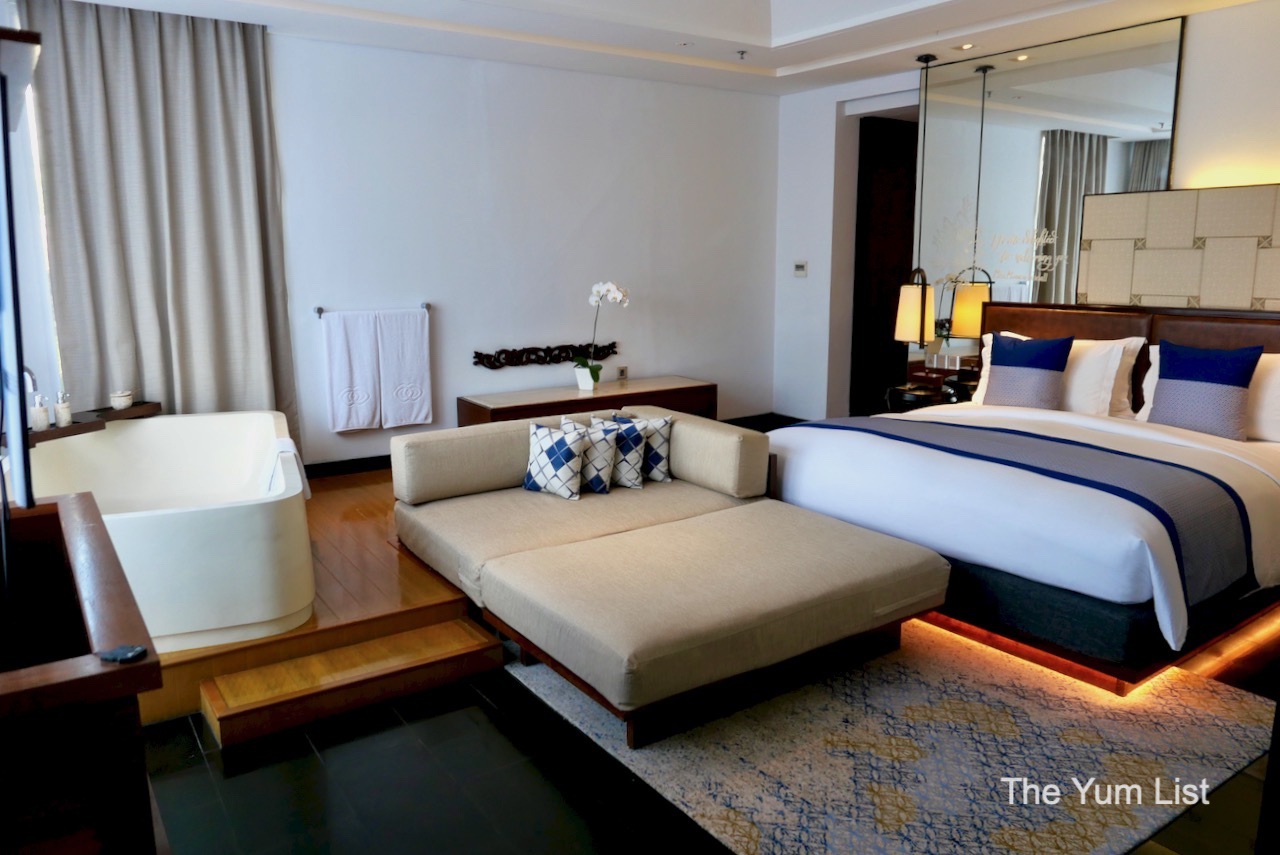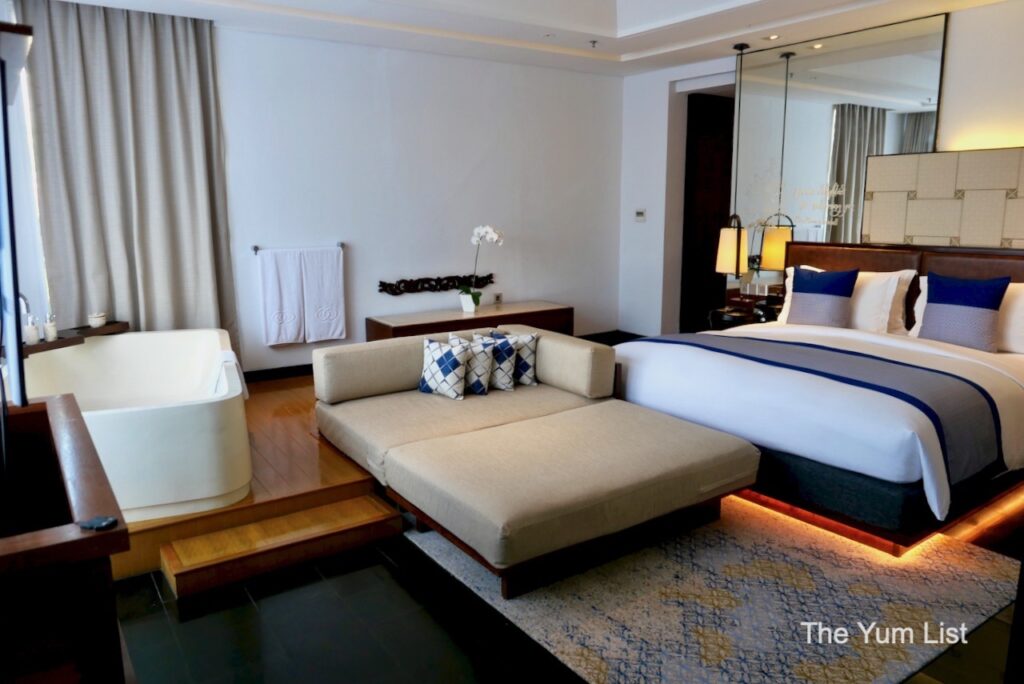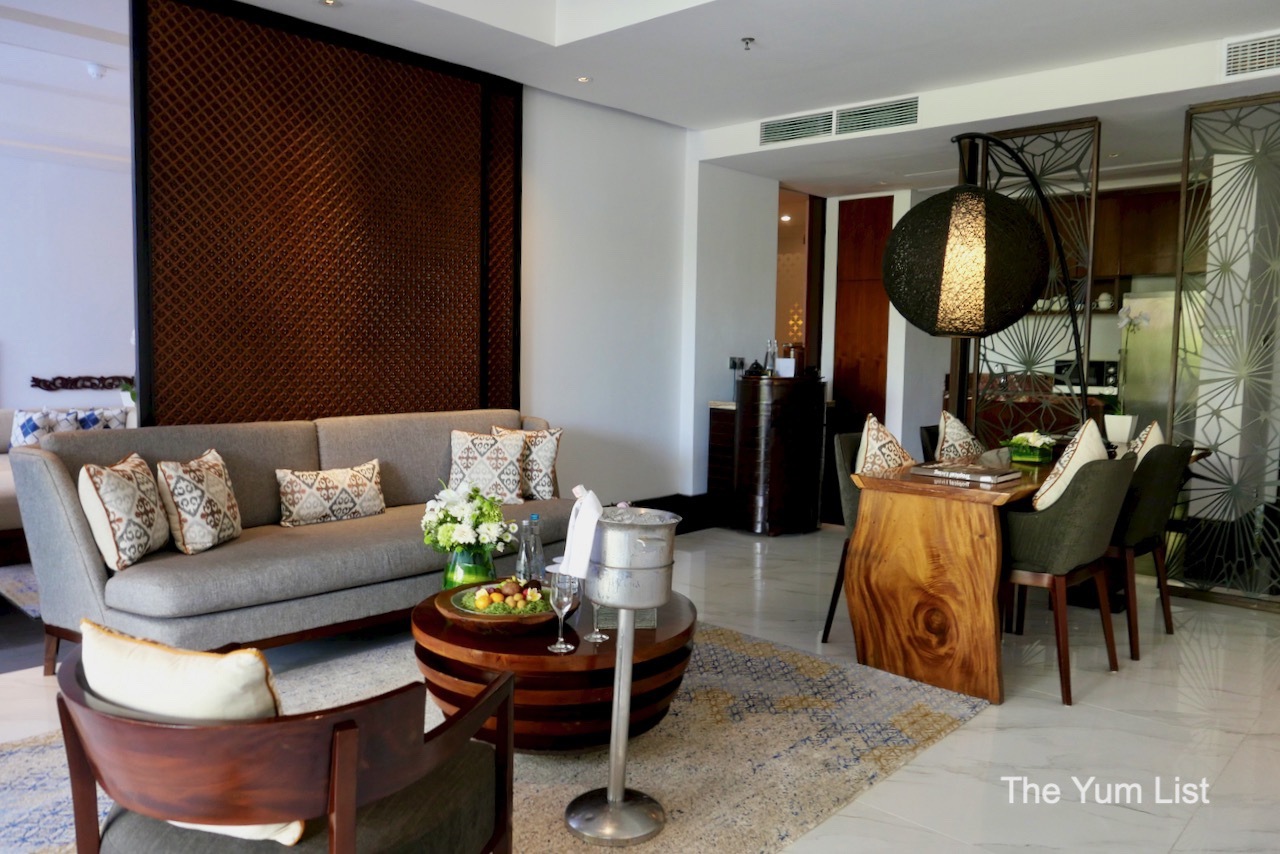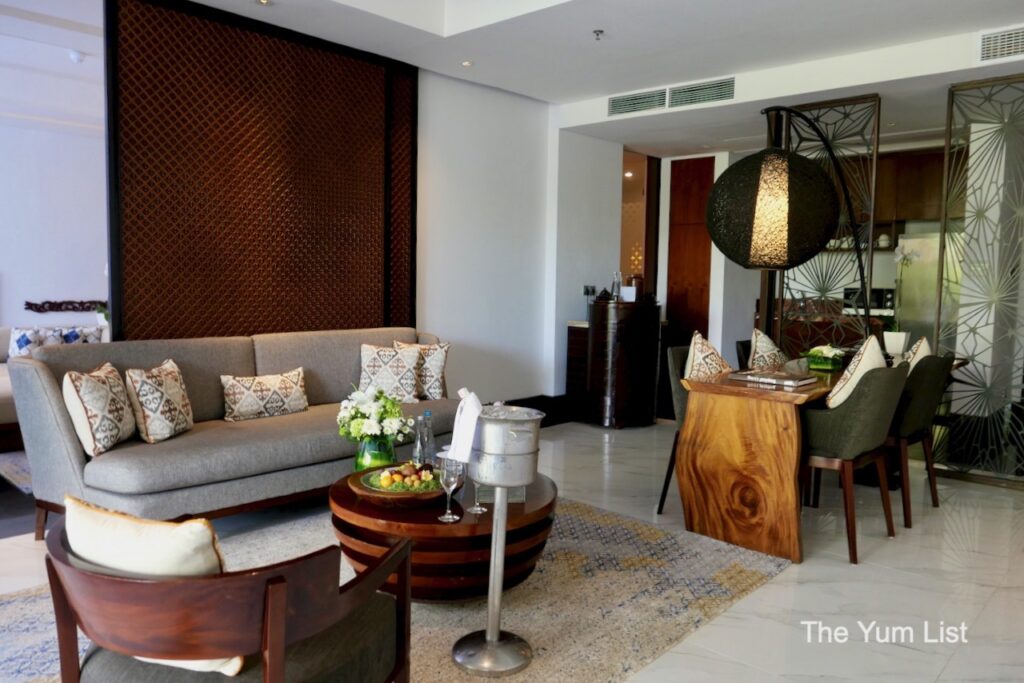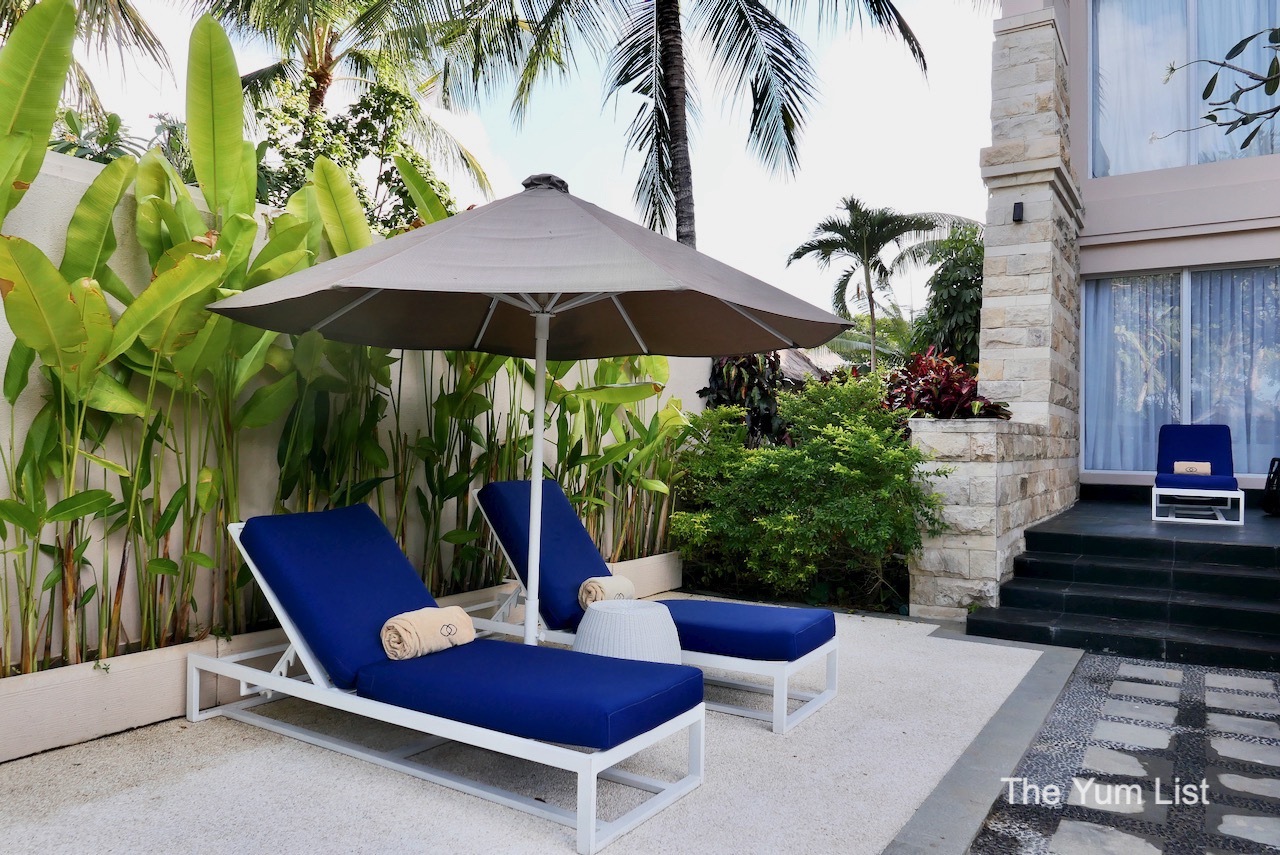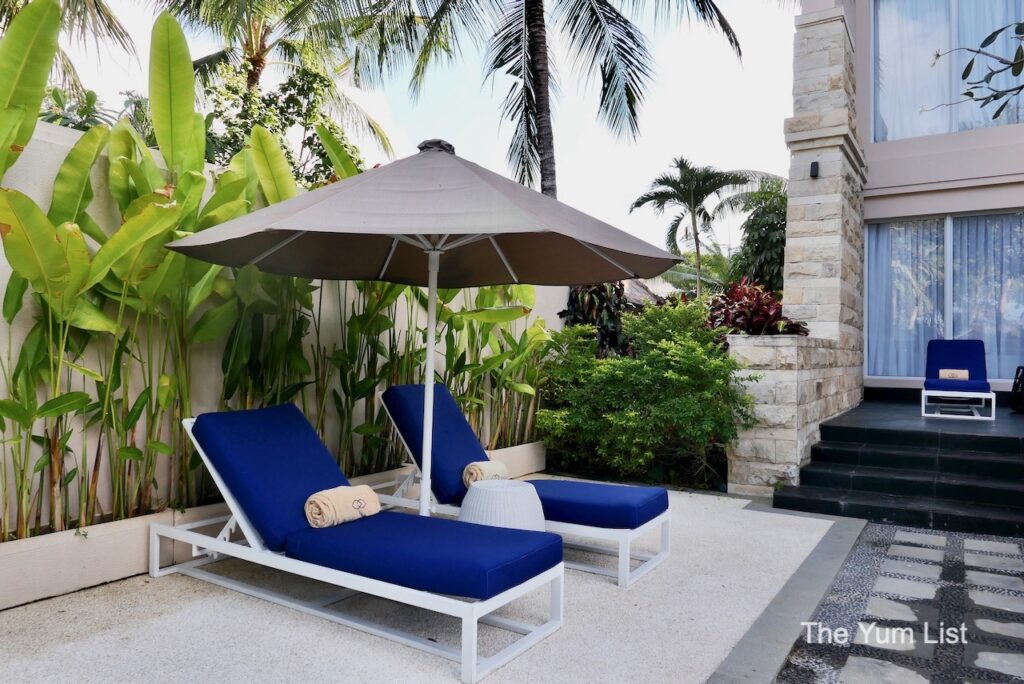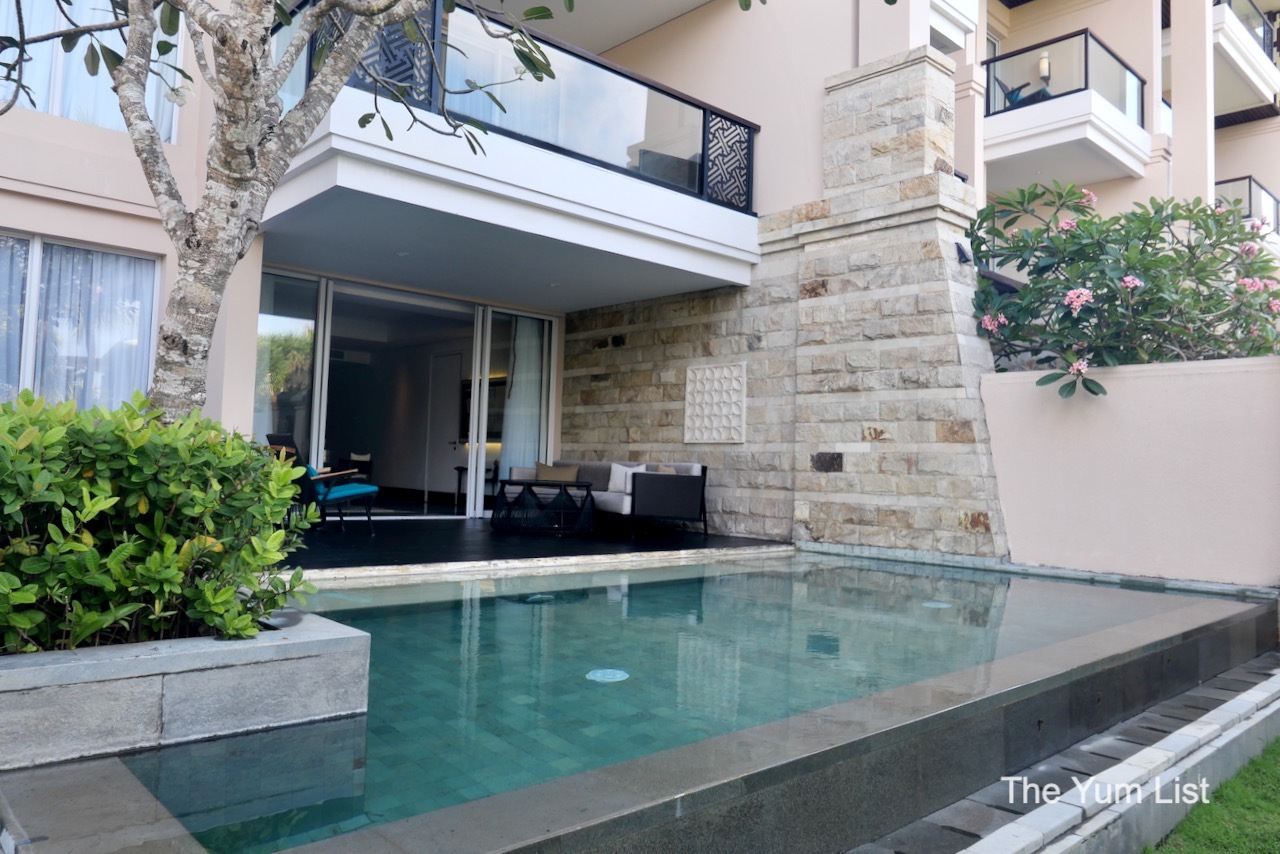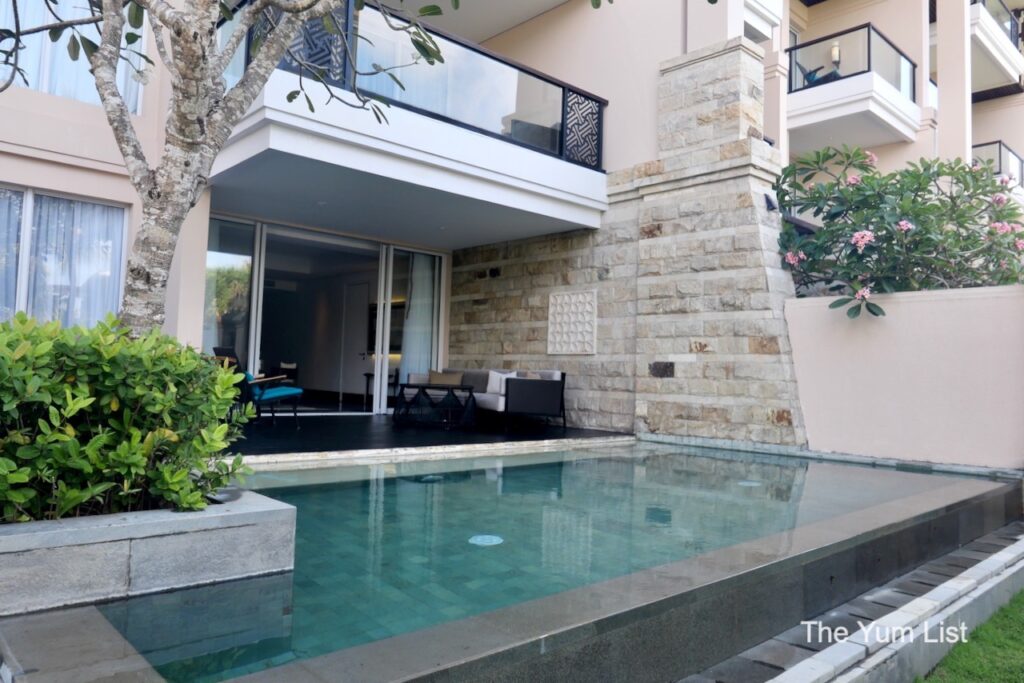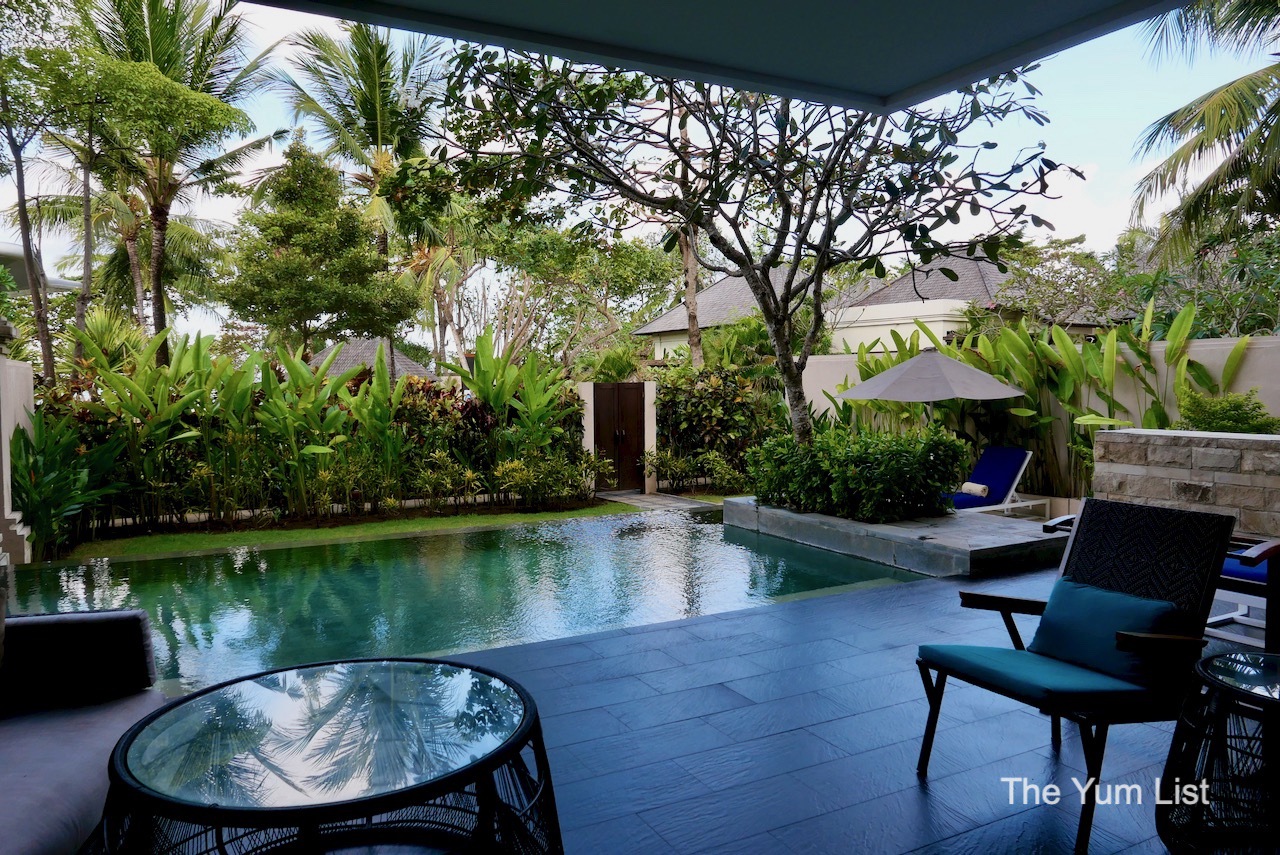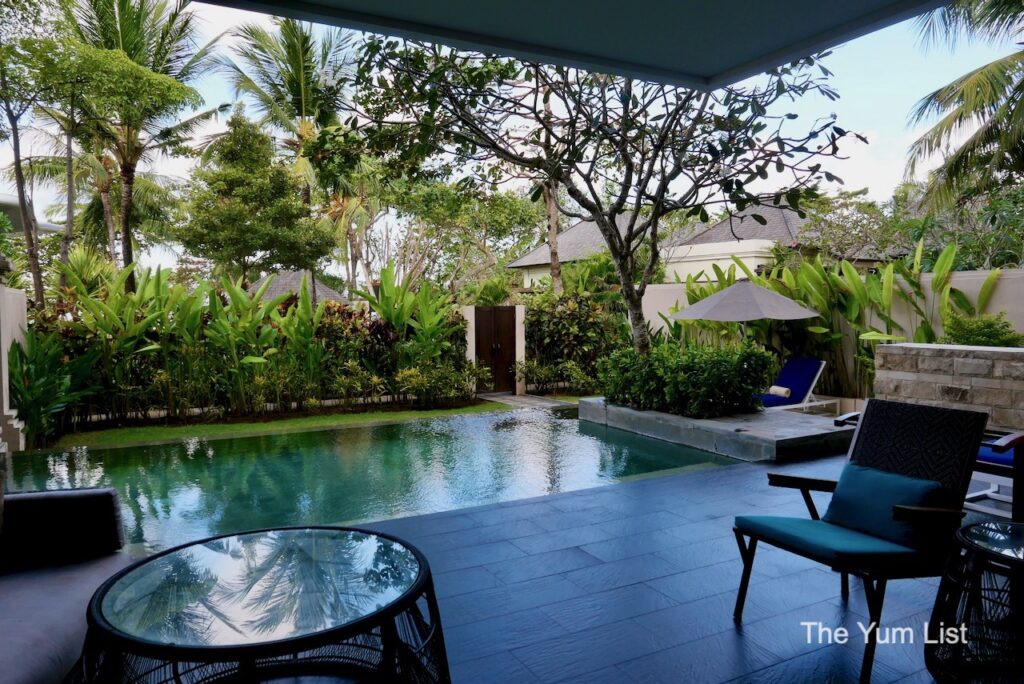 Club Millésime – Luxury Resort Nusa Dua
Furthermore, suites and villas include Club Millésime benefits. This means all-day non-alcoholic beverages, afternoon tea, evening cocktails and an ala carte breakfast in the lounge or a full buffet at Kwee Zeen.
I love the lounge's privacy, and I'm not fond of buffets, so my preference on both mornings is ala carte in Club Millésime. There is a light buffet where you can immediately satisfy any hunger pangs with cheese, fruit, bread, juice and salad. However, the mains are all made ala-minute with a page of international recipes. I appreciate the veggie choices of smoothie bowls, eggs-to-order and a quinoa bowl. Coffee is surprisingly good for a hotel. It's barista kind, not a single-hit-of-a-button machine style.
Club Millésime guests can also enjoy afternoon tea and evening cocktails, a range of sweet and savouries accompanied by tea and coffee, or later wine, beer and selected cocktails. It's an excellent chance to try Balinese-produced wine; they have nearly the whole range from Cape Discovery. Cocktails are pretty good too. I highly recommend the Passion Gimlet.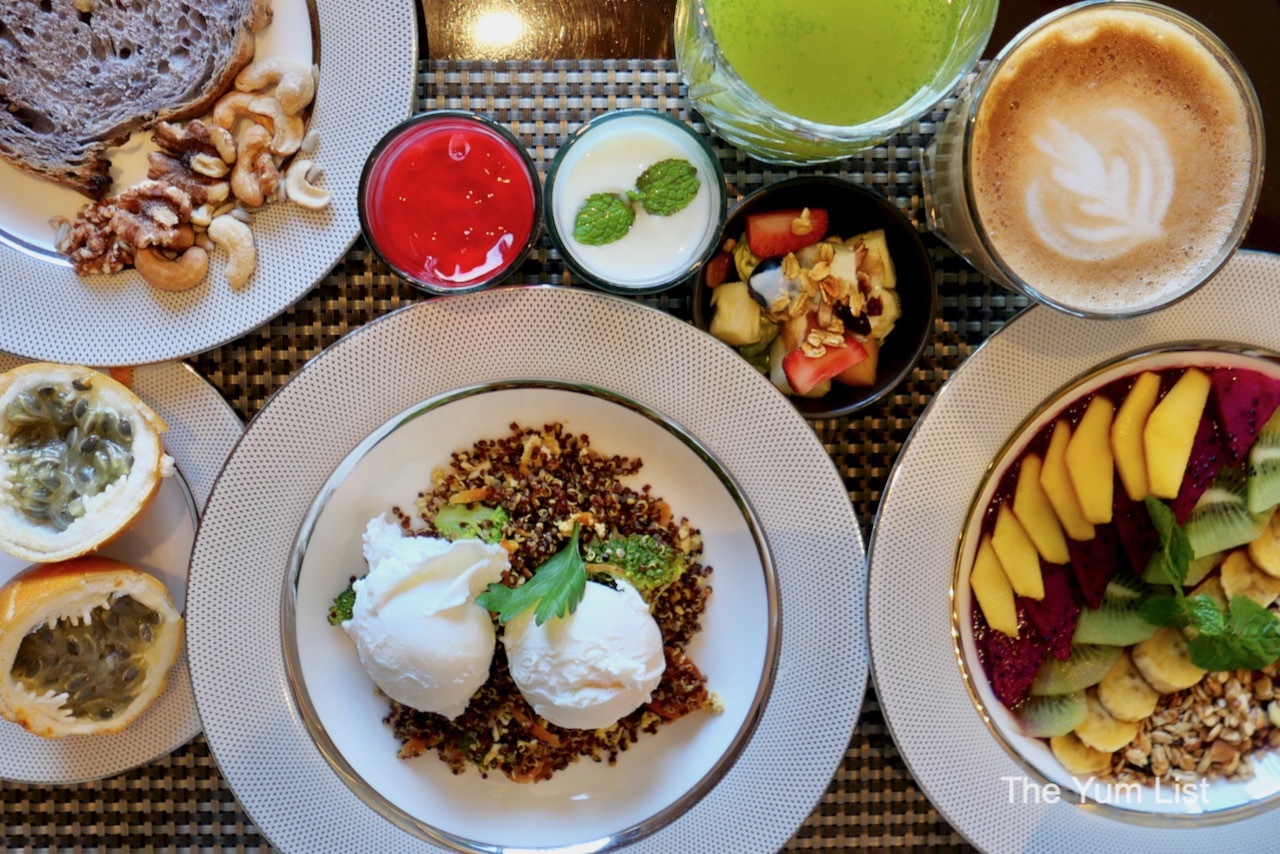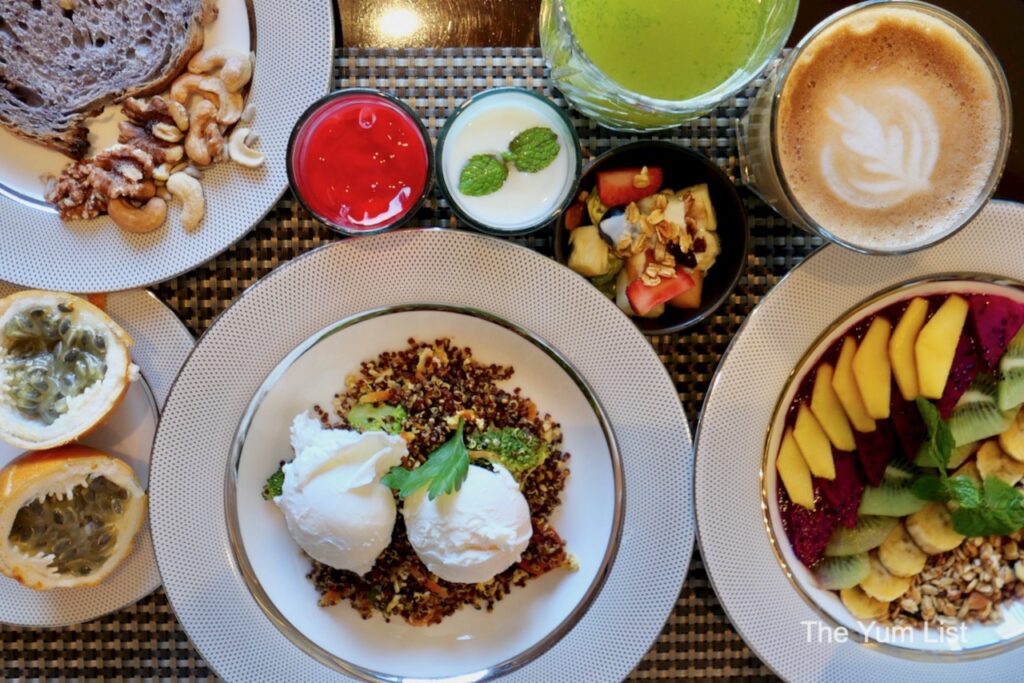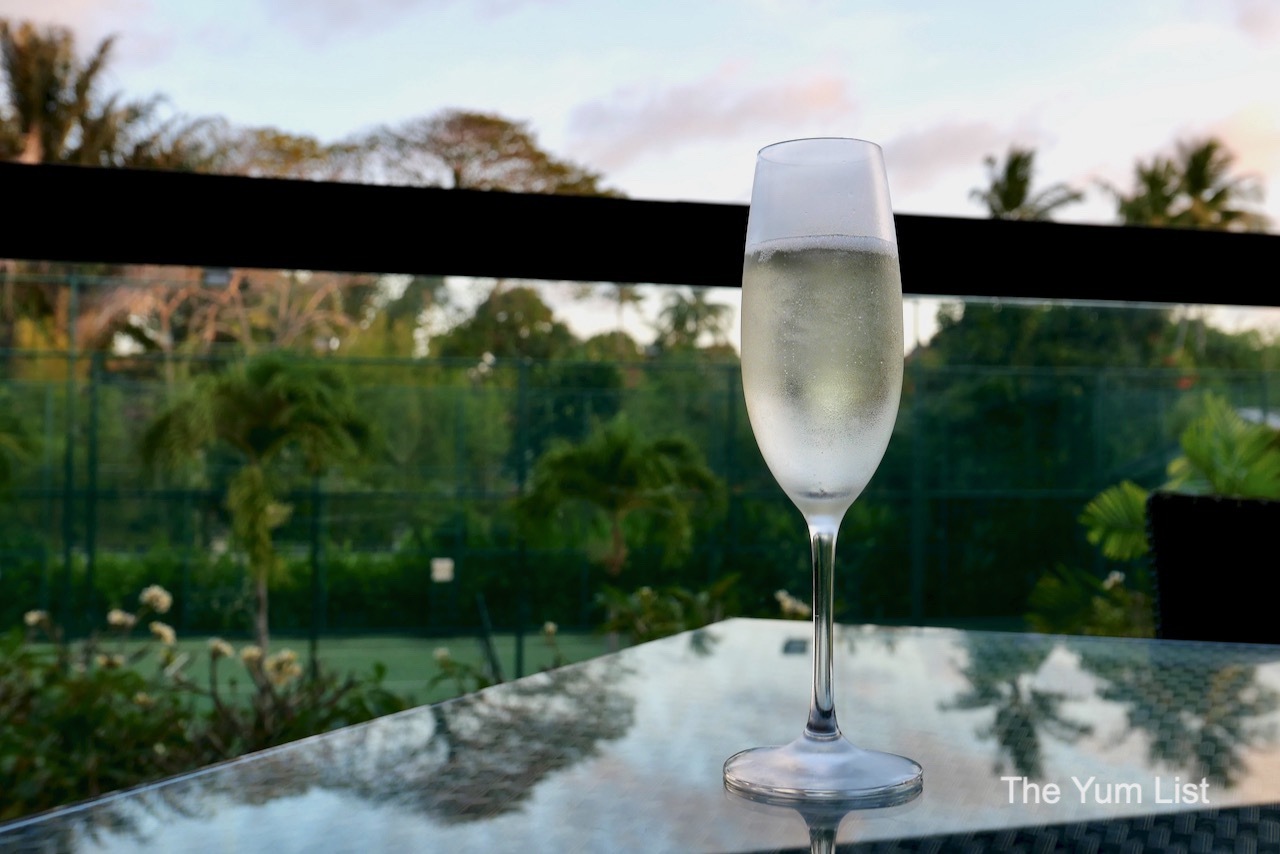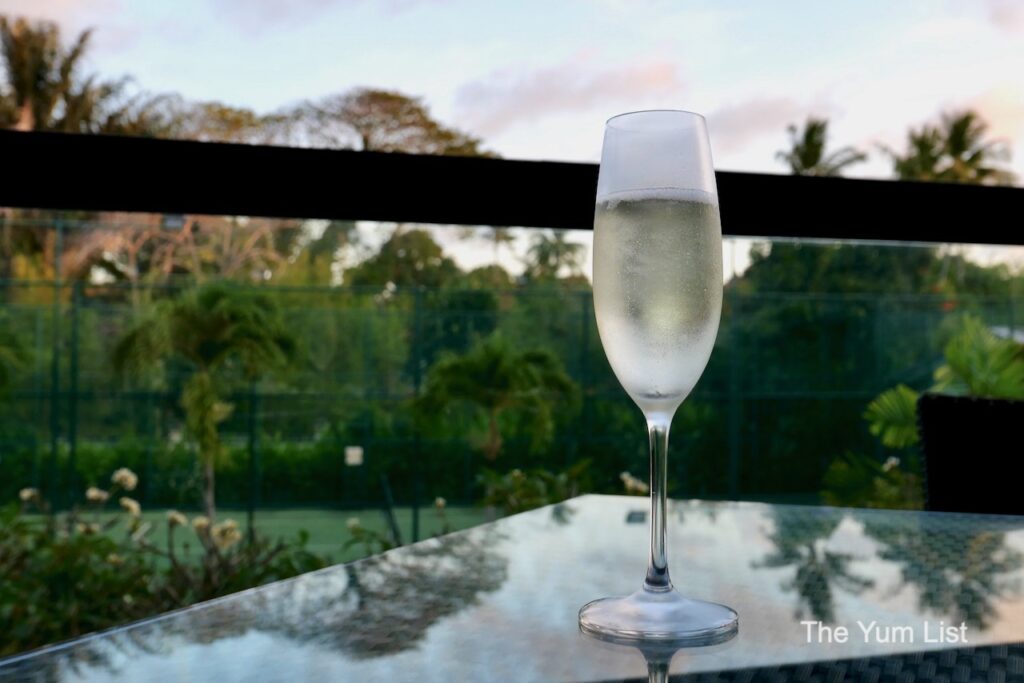 Food & Beverage
There are a bunch of stellar restaurants on-site selling international and local recipes. Find more on each of them in detail here. However, I'm so happy in my Prestige Suite with Plunge Pool that I only venture out once. Why go out when I can stay in my dressing gown or swimmers and have food delivered?
I do make it to Toya, Sofitel Bali Nusa Dua Beach Resort's seaside restaurant, taking a shady spot under a tree cooled by the sea breeze with my feet in the sand and eyes on the shore. During the day, they offer a light bites menu consisting of local dishes, burgers, and sandwiches. In the evenings, you can book in for their seafood barbecue. Moreover, if you enjoy an afternoon tipple, look out for Toya's Tropical Happy Hours, which serve selected cocktails and beers, two for the price of one.
As mentioned, I mostly order in. My butler coordinates everything, and I dine on healthy meals, pasta and some duck noodles. All are flavourful and above-average in portion. I can eat in bed, in the bath, on the couch, at the dining table or in the pool! I love the flexibility of room service.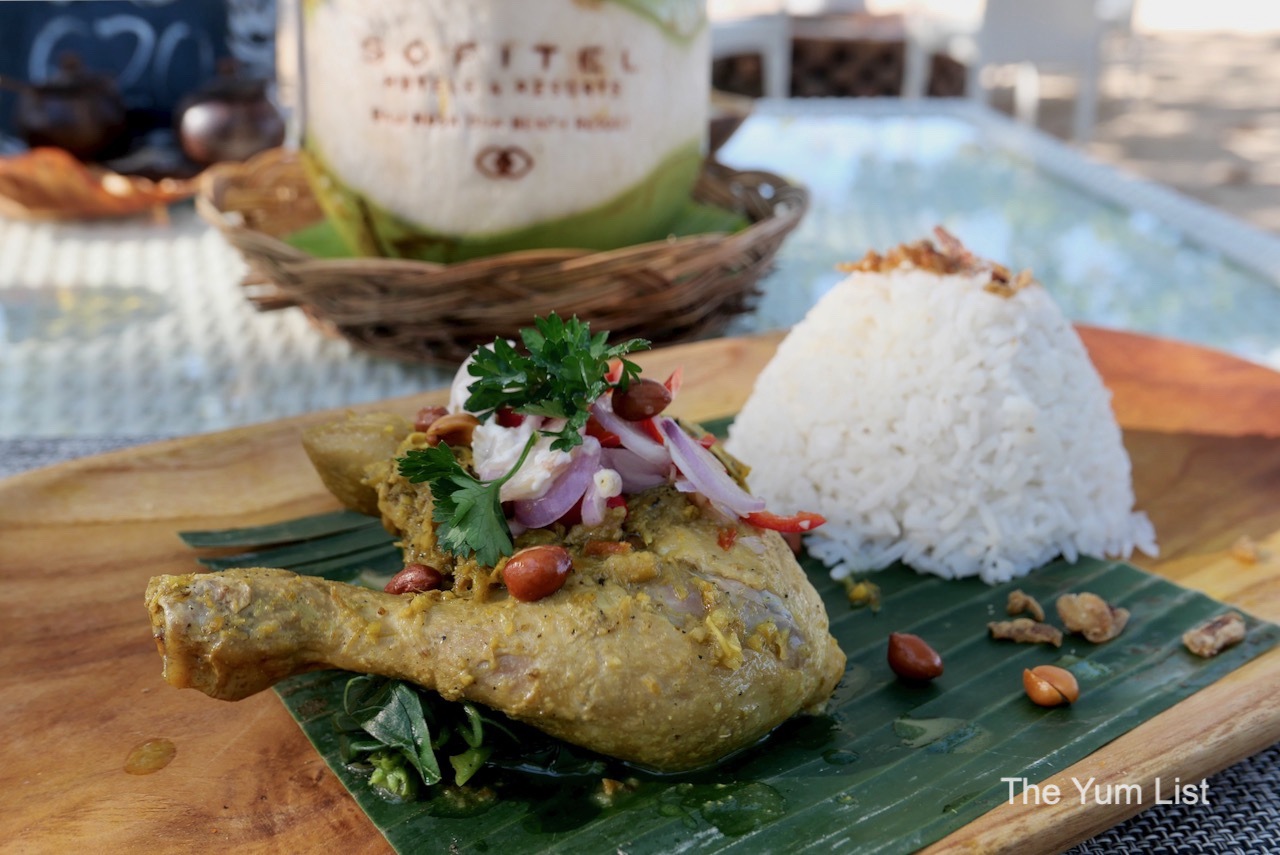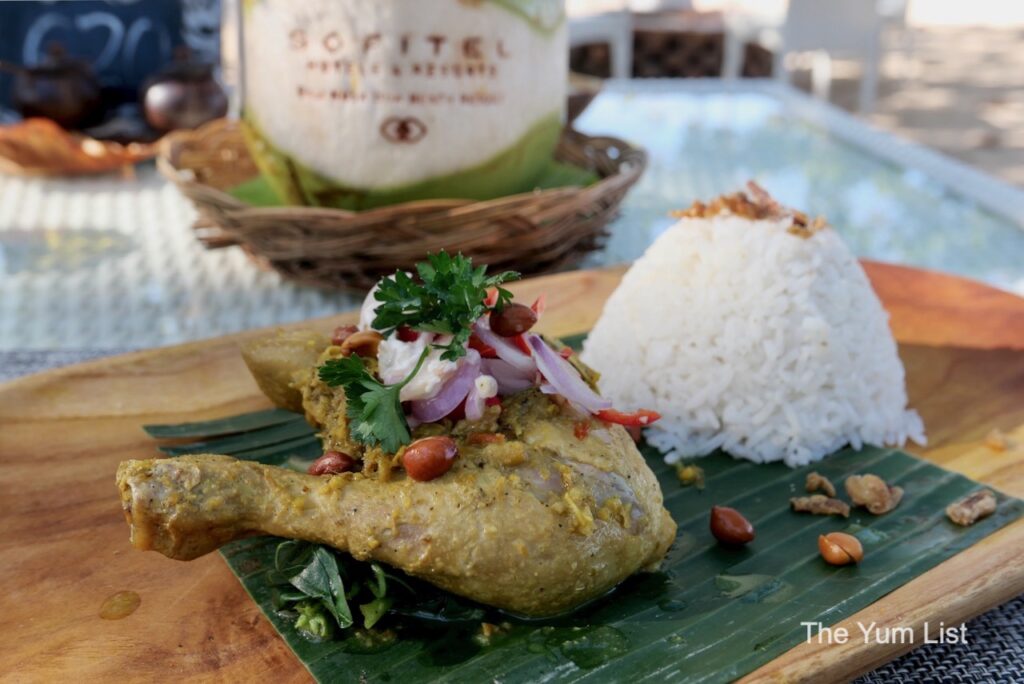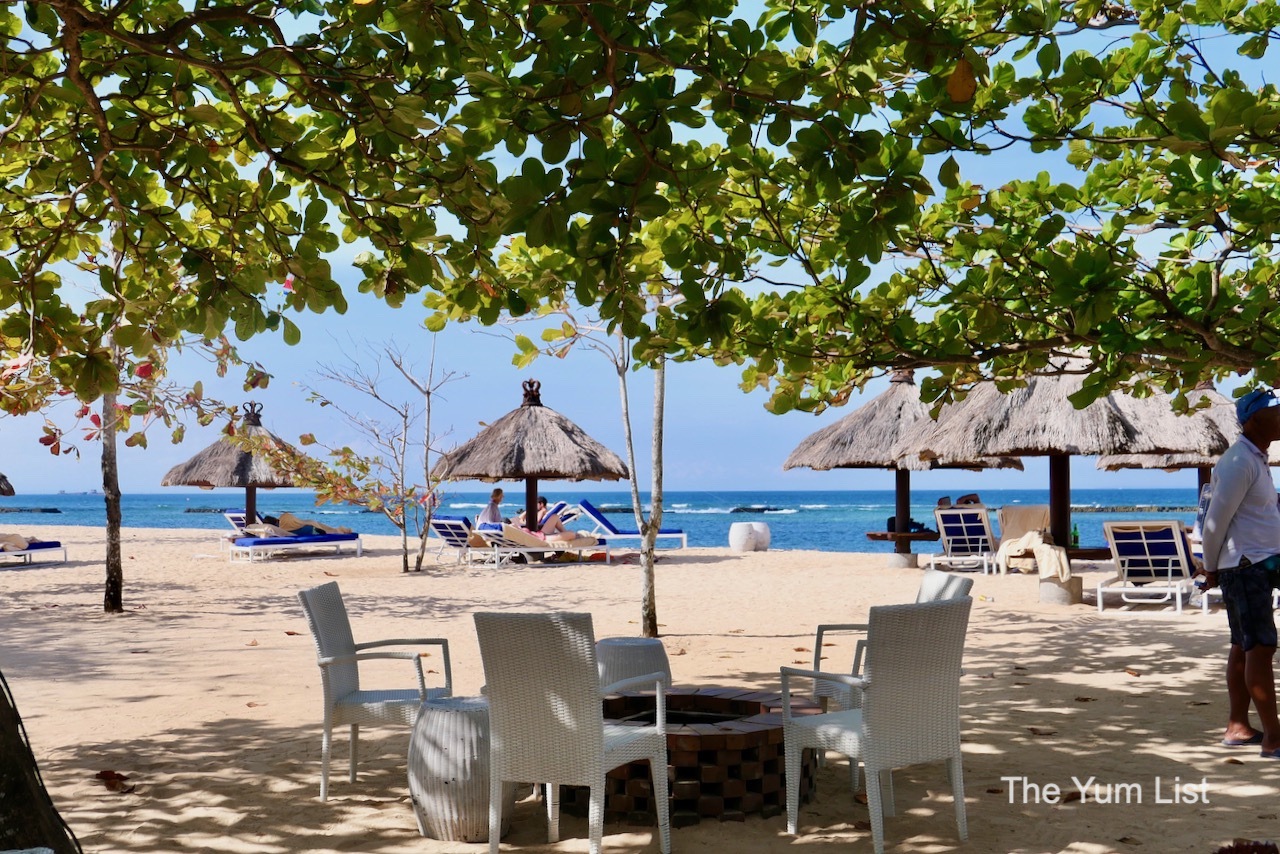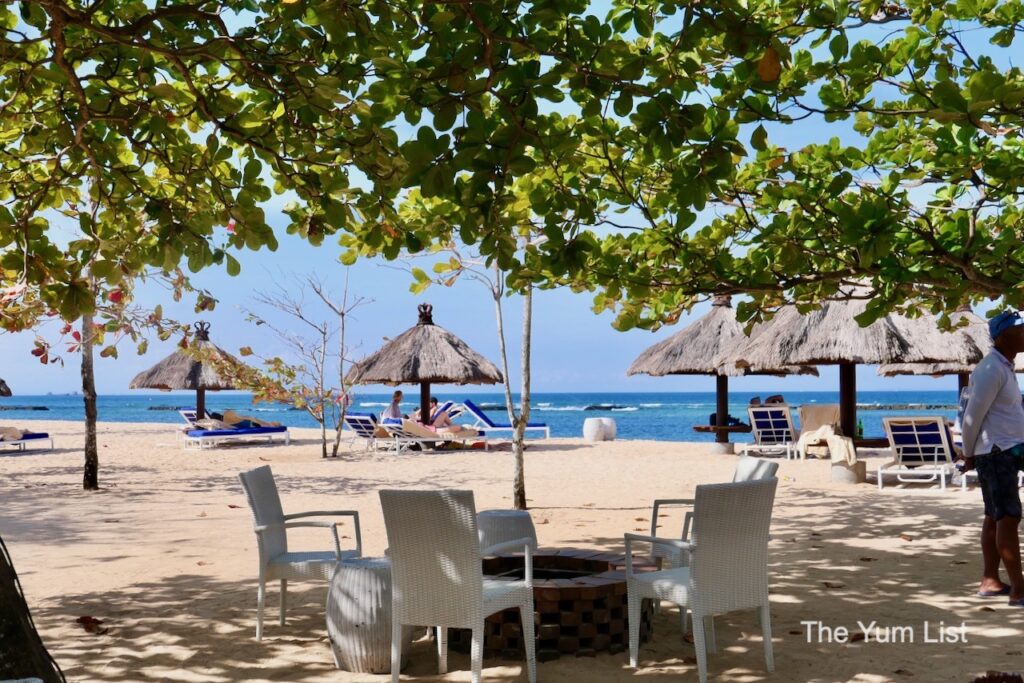 Massage at the Beach
Besides walks along the beach at sunrise and sunset and lunch at Toya, the only other thing to tempt me away from my private plunge pool is a massage in the garden gazebo. My therapist is an expert, and the sound of the sea furnishes a natural ambient playlist. We were treated like queens on our last visit in the property's incredibly luxurious SoSpa. Take a look inside here. This is a different trip. I'm taking some much-needed time for myself and travelling alone. The little excursion to the gazebo satisfies my love of massage and is only footsteps from my garden. Pretty soon, I'm back in my private digs in this luxury resort in Nusa Dua, happy, content and calling my butler to prepare dinner.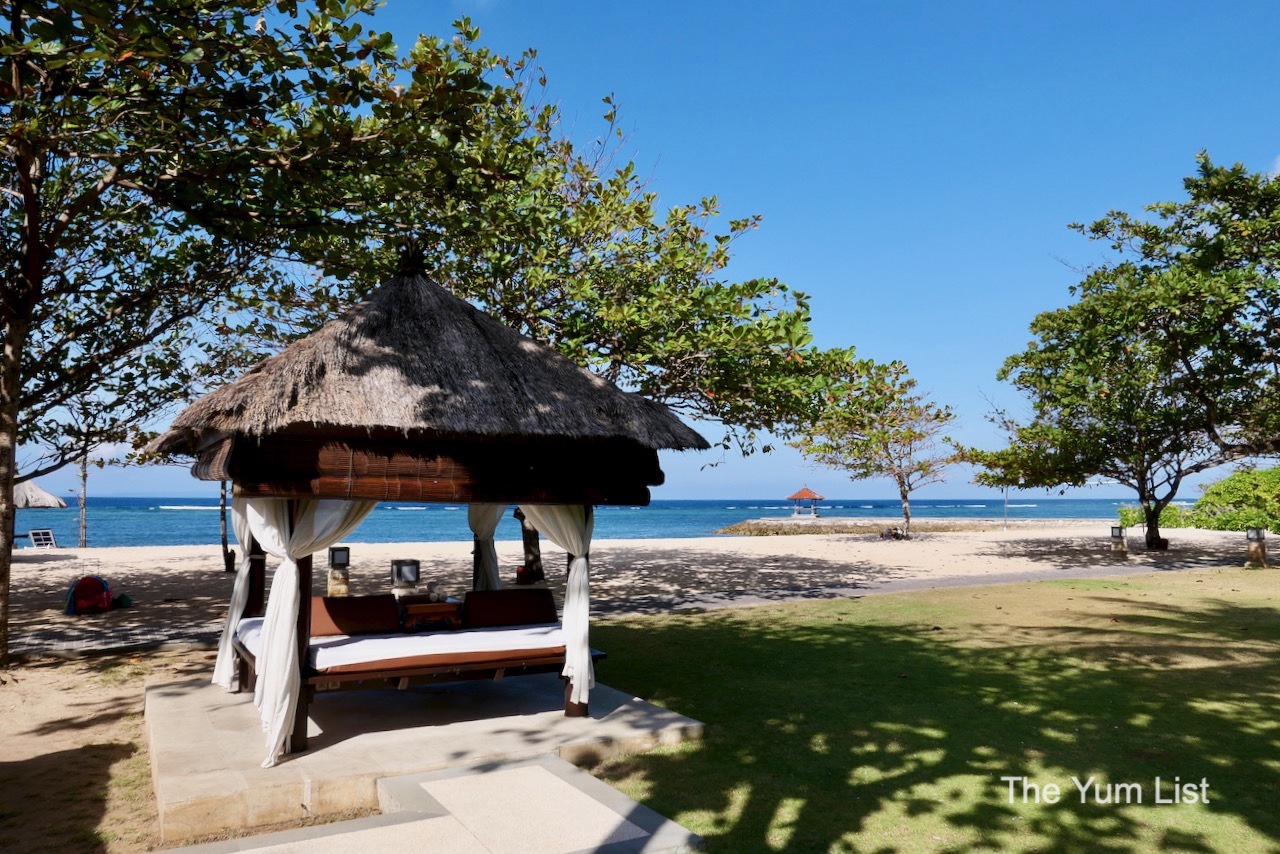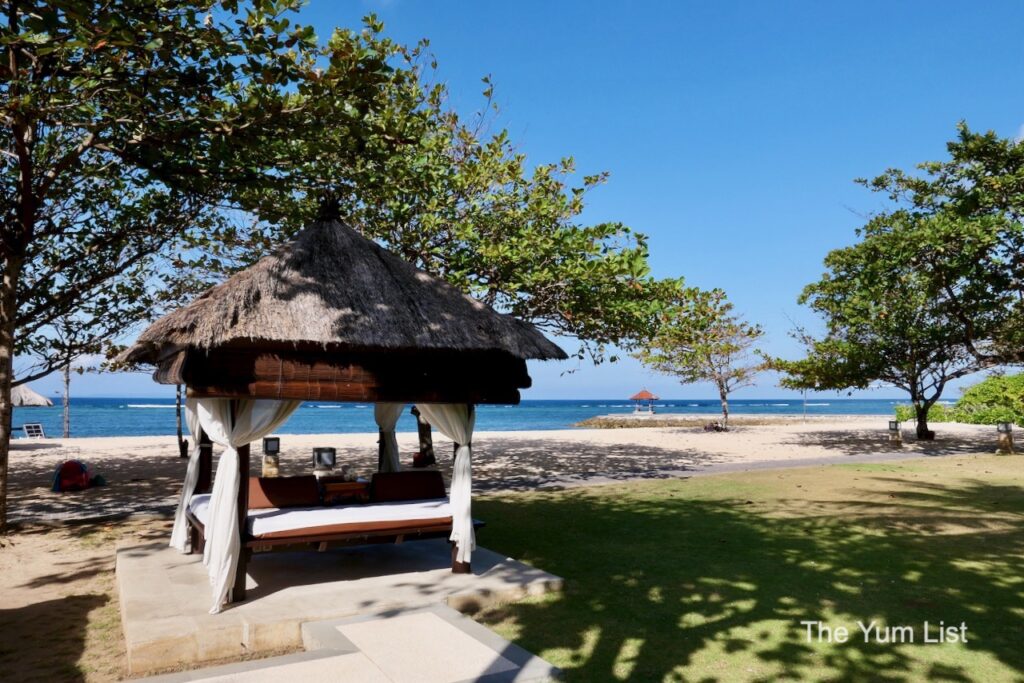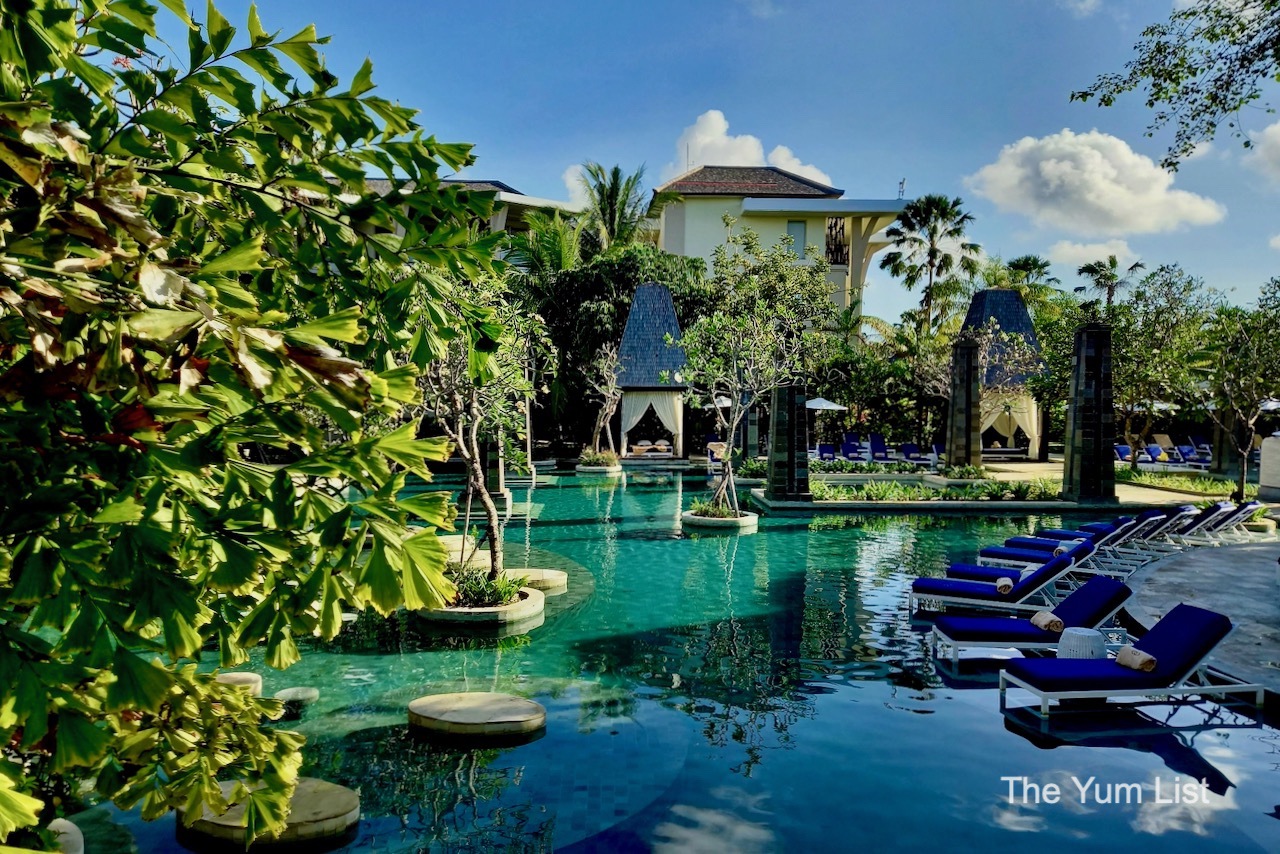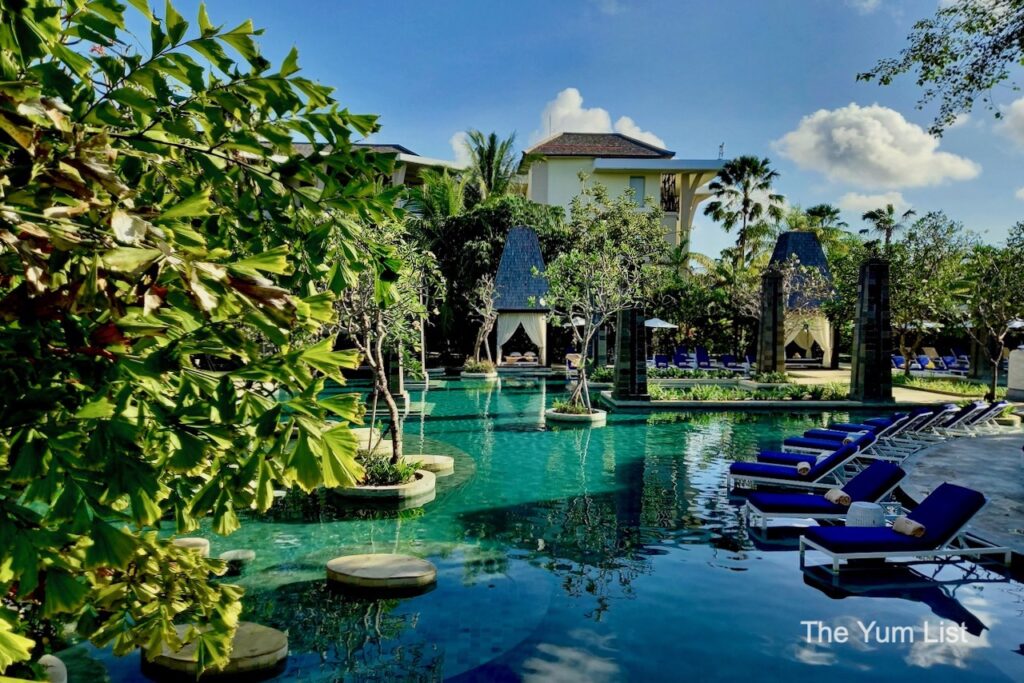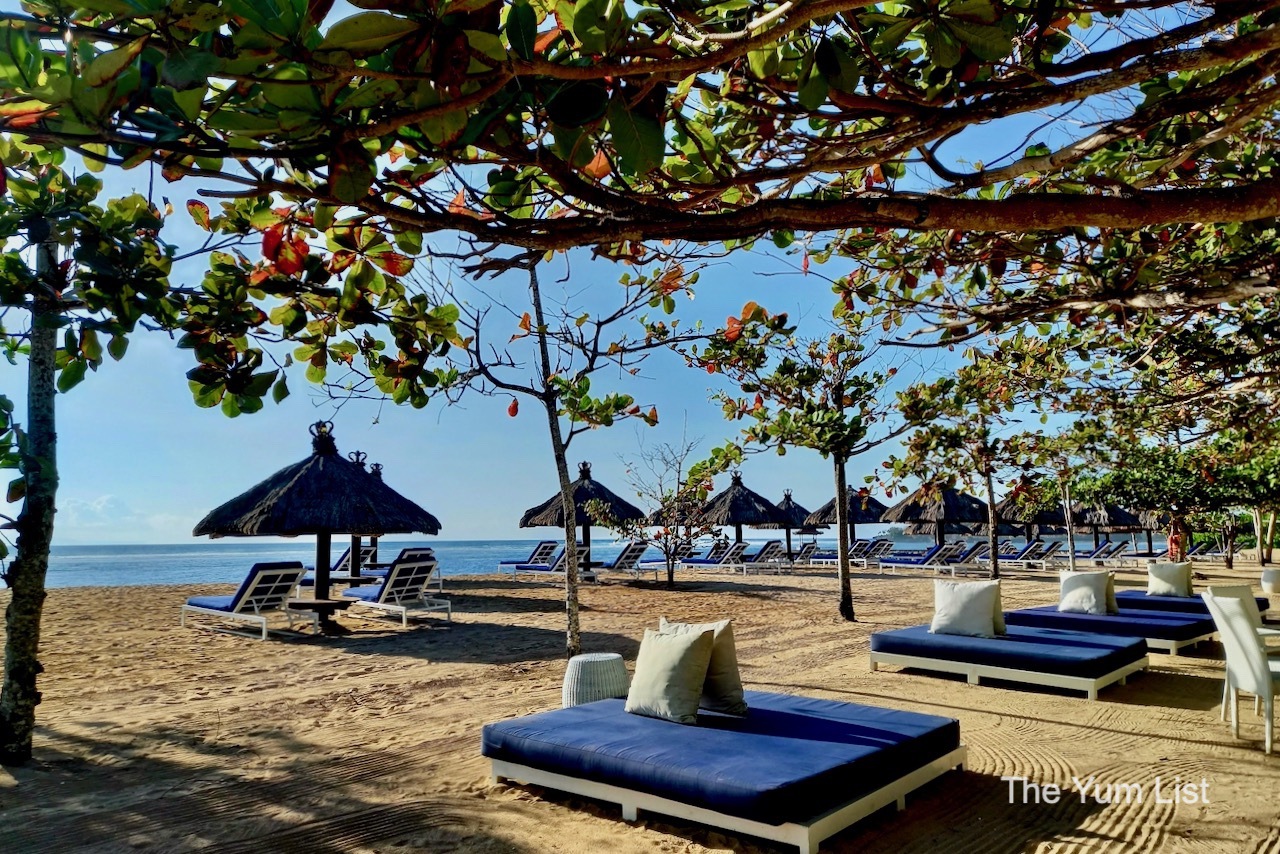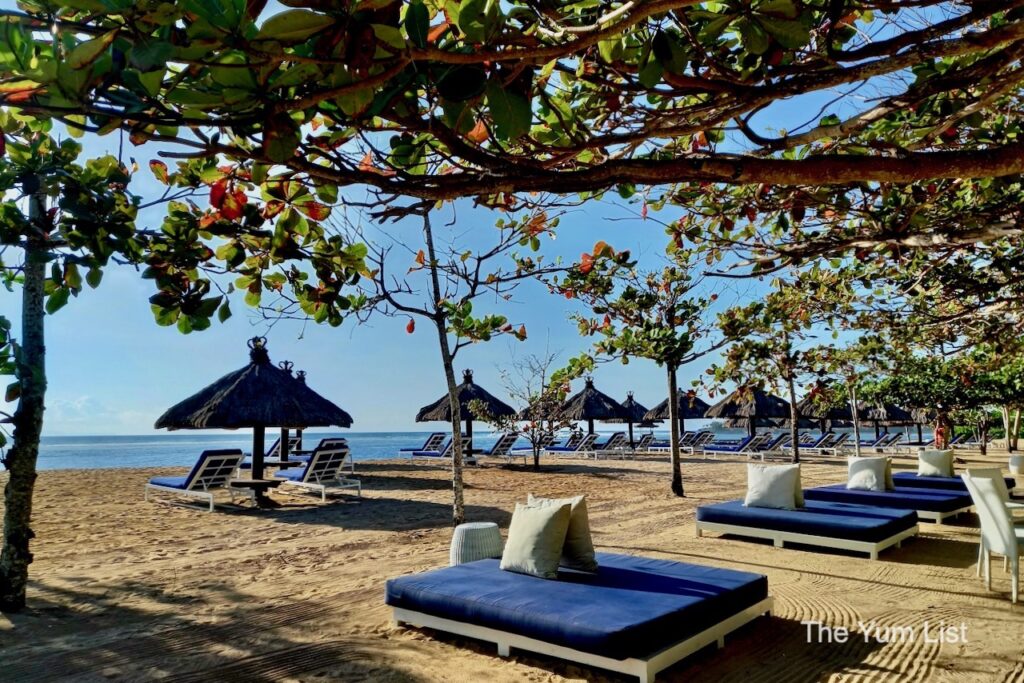 Reasons to stay in luxury resorts in Nusa Dua: great for families and guests appreciating five-star facilities; those who need greater accessibility will find a comfortable stay here with flat paths for walking or wheeling; the wonderful privacy of a Prestige Suite with Plunge Pool; full-time butlers with that signature Balinese hospitality; Nusa Dua has almost direct access to the airport via a highway having you door-to-door in around 15 minutes (traffic elsewhere can be rather demanding); maintain a local connection with tropical weather, beautiful gardens, local meal options and any number of daily excursions.
Sofitel Bali Nusa Dua Beach Resort
Lot N5, ITDC Tourism Complex Nusa Dua,
Badung, Bali 80363 Indonesia
+62 (361) 849 2888
[email protected]
https://sofitelbalinusadua.com/
Find more gourmet travel recommendations for Bali here and stay up-to-date with our latest gourmet travel finds here and here.