Afghan Lunch
Words: Nichole Ong
Photos: Rich Callahan
The Greater Action centre supports 250 refugee families with various initiatives to provide a safe, nurturing space for women to become self-sufficient. Their latest proposal of authentic Afghan lunch experiences is in line with this. Starting with cookies and brownies, the program expanded to selling Afghan food cooked by a team of four chefs from within the refugee community. You can enjoy their delicacies in three ways: ordering online for homes, schools, and offices, booking an Afghan lunch experience, a French tea time for groups of 8-15, or Afghan cooking classes for groups of 5-6.
Shraddha and Sujata, two initiative members, took us on a tour of the centre, located in a shop loft above a mechanic in Ampang Bandar Baru (look for the flight of stairs just next to it). Inside is a bright, clean area housing the kitchen, assorted premium upcycled garments refashioned into handcrafted bespoke products, donated fabrics, a wide range of exquisite art done by community members, and a table for our dining experience.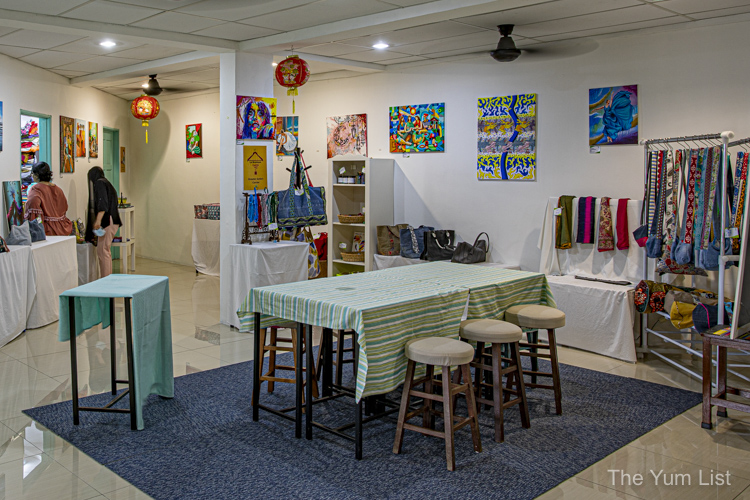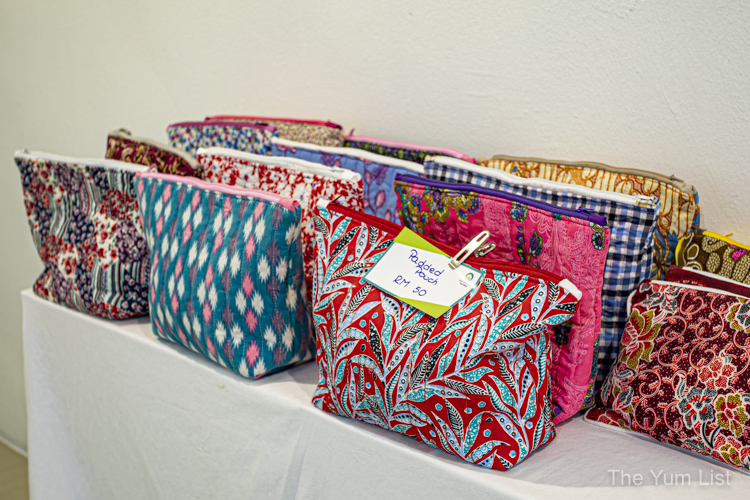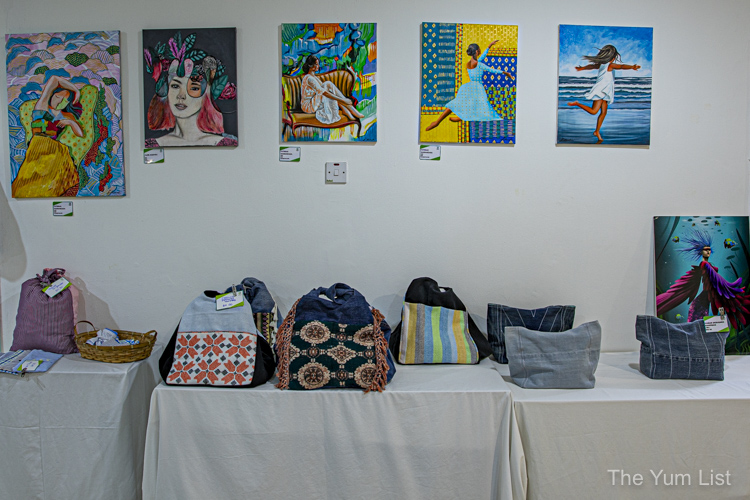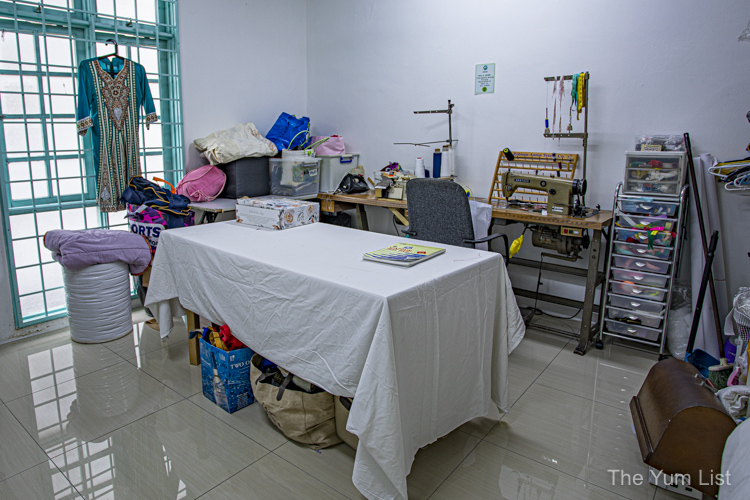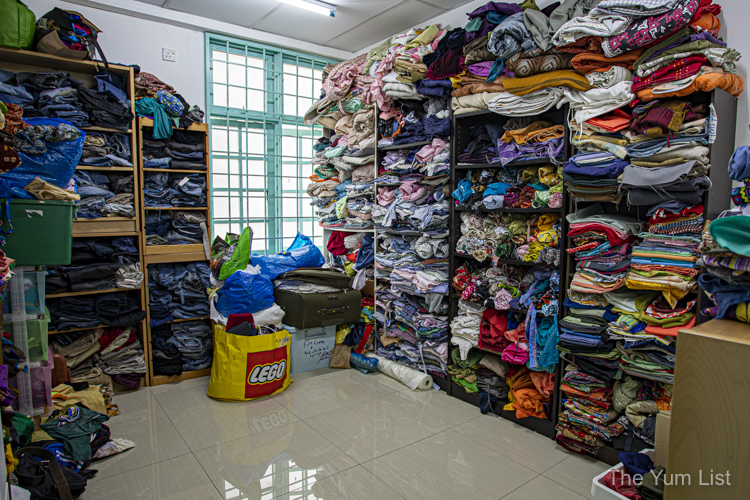 Authentic Afghan Lunch
We were delighted by the Mantu (Vegetarian RM 26, Chicken RM 28), a set of steamed Afghan dumplings served with yoghurt and lentil dips. Traditionally eaten with both dips, the skin of the dumplings was folded in a way that perfectly held the sauce as we bit in. The vegetables were well-flavoured and paired nicely with the dips, while the chicken was equally enjoyable with subtle spices. These are a popular option for the cooking class, and rightfully so — I, too, would like to be able to make such a delicious dish.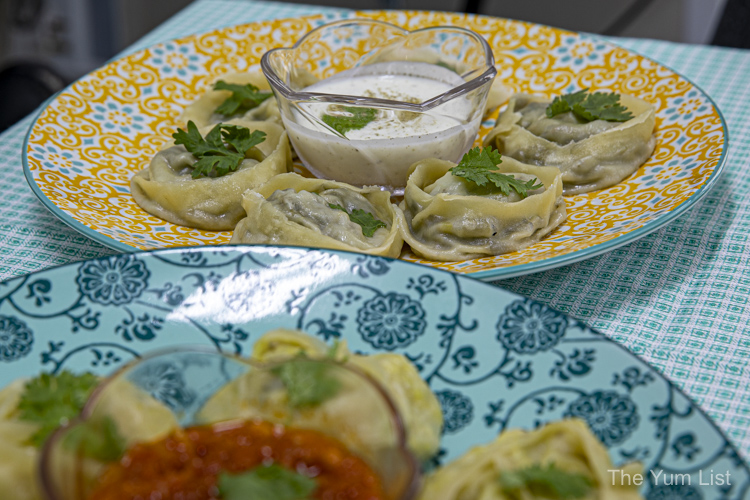 Keeping with the Afghan authenticity, Kabuli Pulao (vegan, RM 28) is the national dish of Afghanistan. The generous helping smelled delicious upon exiting the kitchen. Made with Afghan basmati rice, the long grains were light and fluffy. Like the Mantu, the Kabuli Pulao was also delicately flavoured, with added raisins contributing welcome pops of sweetness in between bites.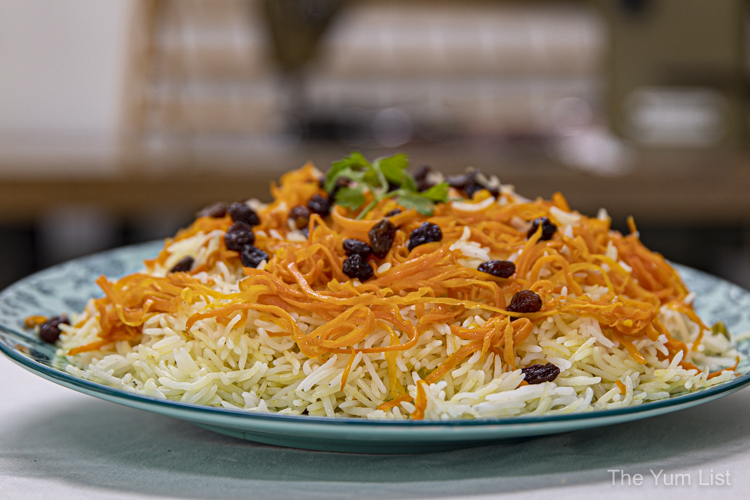 One of my favourites was the Bolani (RM 15), an Afghan fried flatbread with potato filling and one of the vegan options on offer. The flatbread synergised wonderfully with the dry curries (to come), and the two dips served with the Mantu. The first curry, the Qorma-e-sabji (RM 35), was a dry curry made with chicken, sauteed spinach and greens. This curry is suited for those with a lower spice tolerance being well seasoned but not too hot. The spinach was a great addition to the chicken and the flatbread, complementing particularly well with its added texture.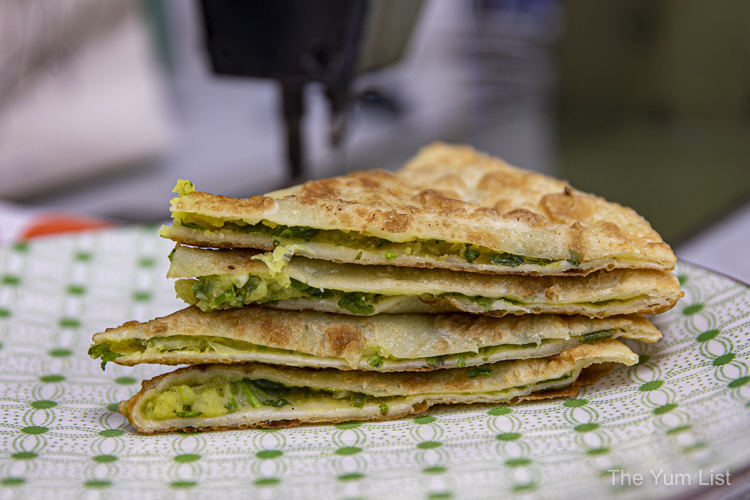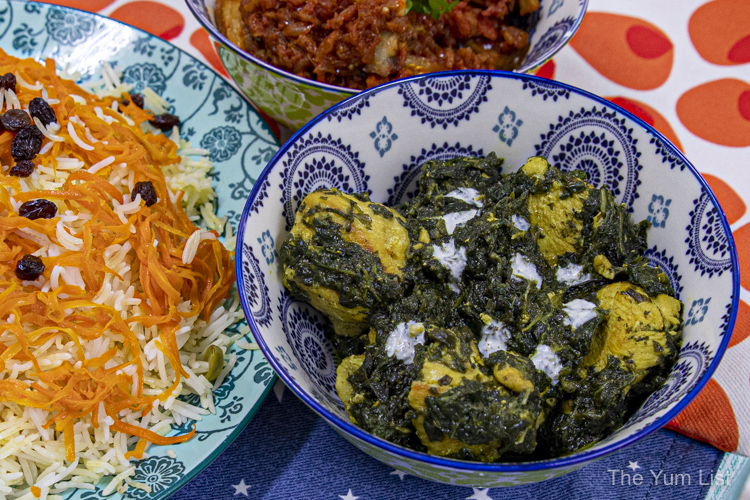 Similarly, the Borani Banjan (35), a vegan eggplant curry with tomato sauce, paired nicely with flatbread and Kabuli rice. The eggplants were cooked just enough to avoid mushiness or the chewiness that befalls some eggplant dishes. In conjunction with popular demand, the centre is also planning to make a zucchini version of the curry.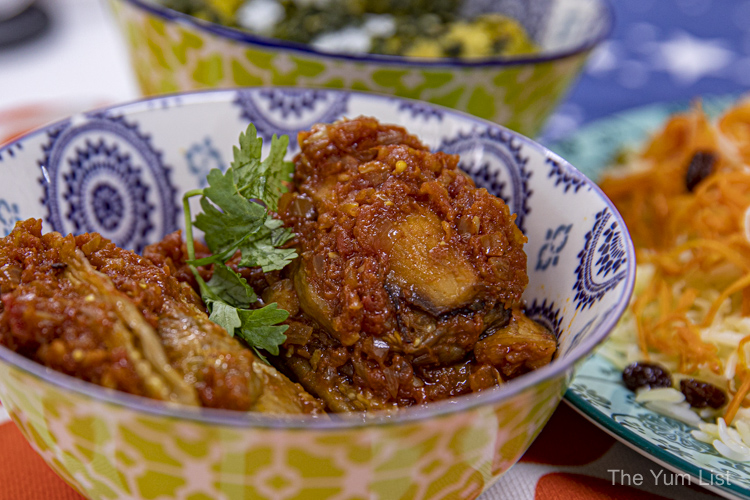 Afghan Lunch Dessert
Sheer Khorma (RM 30), an Afghan dessert traditionally eaten as part of Eid celebrations, rounded off our meal. It incorporates a sweet mix of vermicelli and milk. I was immediately drawn in by its subtle sweet fragrance, which extended to the taste. I particularly enjoyed the mix of smooth, crunchy, and chewy textures and the garnishes of cardamom and nuts. Overall, it's a must-try for those with a sweet tooth looking to explore new desserts.
In addition to the Sheer Khorma, the centre also makes pastries from Afghanistan, such as bosraq (another dessert enjoyed at Eid) and Denmarki, the Afghan take on a Danish. While we didn't try these pastries on our visit, I hope to order some online to get a nibble.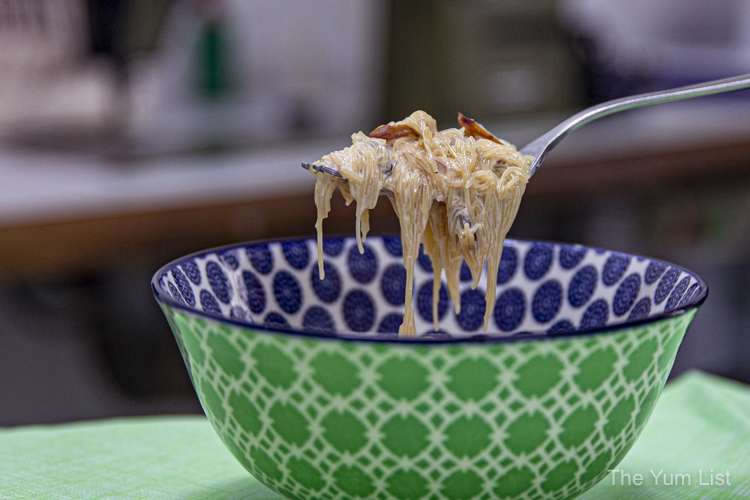 Tea
Afghan Tea (RM 15) accompanied our meal, proving a great palette cleanser between dishes. Jars of Afghan tea leaves are sold at the centre and come wrapped in beautiful pouches sewn by the women from donated fabric. The tea can be brewed at home following the clear instructions on the jar and goes well with orange peel, cardamom and saffron, depending on personal taste.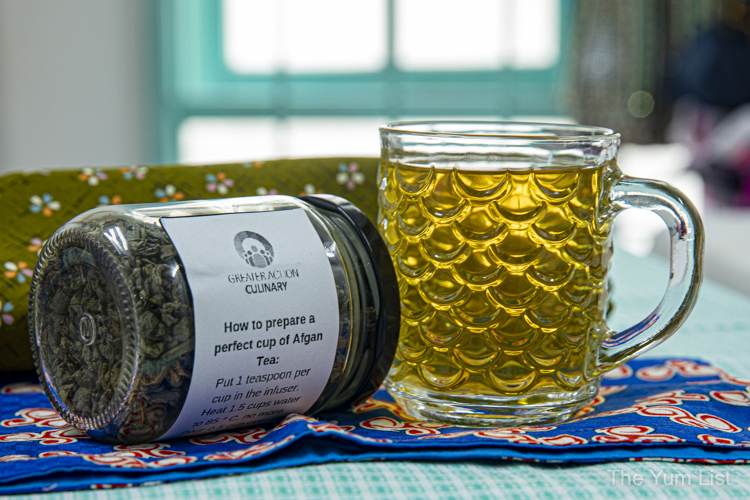 Afghan Lunch Experience Review
We had a terrific meal at the Greater Action centre with the Afghan Lunch experience, immensely enjoying every dish. The centre also has other initiatives involving pop-up stalls selling gorgeous upcycled clothes, a tailoring service, bags, and jewellery, as well as fantastic art pieces done by the refugees. Whether shopping, eating or taking a cooking class, we highly recommend supporting the initiatives by the Greater Action centre; a memorable treat for a fantastic cause!
Reasons to visit Greater Action: authentic Afghan lunch, cooking classes and catering, all for a great cause.
Greater Action Centre
1B, Jalan Wawasan, 2/8
Ampang Bandar Baru, Selangor
https://www.facebook.com/greateraction/
Great Action Opening hours
Monday to Saturday 930am-530pm (Sunday by appointment)
Order online at least 24 hours in advance, available daily.
Book an Afghan Lunch Experience or a French Tea Time 6-15 people by contacting Julie 48 hours in advance at +60 16-927 2705 or Sujata: +60126497351. Available on weekdays and weekends.
Book an Afghan food cooking class for a group of 5-6 people by contacting Julie 48 hours in advance at +60 16-927 2705 or Sujata: +60126497351. Available on weekdays and weekends.
Find more restaurant recommendations for Ampang here and stay up-to-date with the latest gourmet and travel recommendations for Malaysia here and here.