Familia Torres Wines, Malaysia
Words: Alicia Kennedy
Photos: Monica Tindall & Supplied by Torres
Suppose you are enthusiastic about savouring a family of wines that go beyond social, environmental and financial sustainability for over five generations. In that case, you will genuinely appreciate the Familia Torres wine collection. "The more we care for the earth, the better our wines" has been their motto for generations. This respect for the Earth and giving back to nature and society comes naturally to this family of innovative wine producers. They pride themselves on producing wines that mitigate the effects of climate change, reduce their carbon footprint, promote research to maintain and recover ancestral varieties of grapes, implement regenerative viticulture to benefit the vineyards and the planet and raise awareness within the sector and society to offset the effects of global warming. Familia Torres is either working with their own vineyards or the fruit of the wine growers they have known for generations while keeping an eye on the future. You can taste this in their wines.
Fortunately, I was able to meet with Mrs Joelle Marti, the Prestige Wine Manager for Familia Torres, at a special wine tasting event hosted at the Grand Hyatt Kuala Lumpur recently. Here are some of the important highlights wine connoisseurs of The Yum List might be interested in learning about Familia Torres and the wines you may want to try here in Malaysia.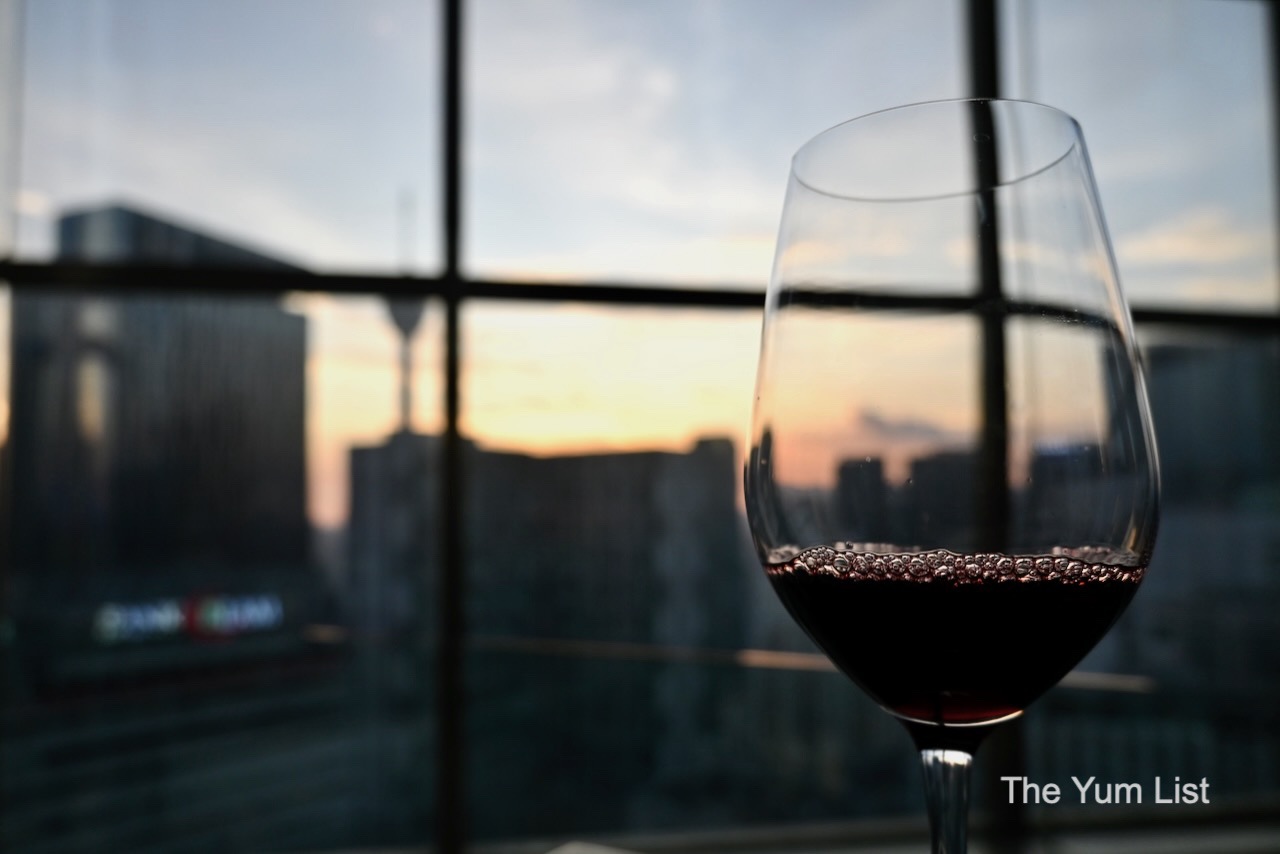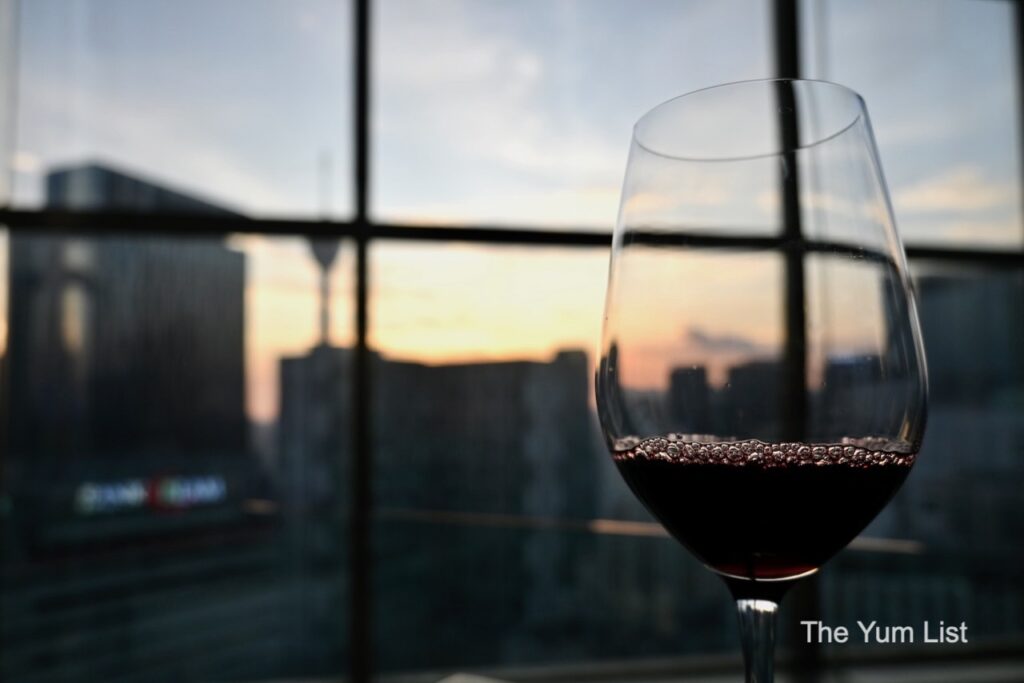 Familia Torres Wines
Familia Torres is not only produced in Spain but also in Chile and Sonoma Valley, California, USA. The family is Catalan, originally from Vilafranca del Penedès, Spain, where they have produced most of their wines since 1970. The family now has additional properties that include Castell de la Bleda (in Penedès), Pazo Torre Penelas (in Rías Baixas), and in 2018 they opened Purgatori Winery (in Costers del Segre).
A term you may hear sommeliers use when discussing different types of wine is "terroir". In general, this refers to the "sense of place" and encompasses all the factors that go into producing wine grapes in a vineyard, from the climate to the soil to the elevation. If you are new to interpreting wines like I am, learning this term helps you better discern the complexities of wine production – it is not as simple as choosing a red, white, or sparkling wine to drink. It is essential to understand the different regions of Catalonia and Spain and how these regions influence wine production.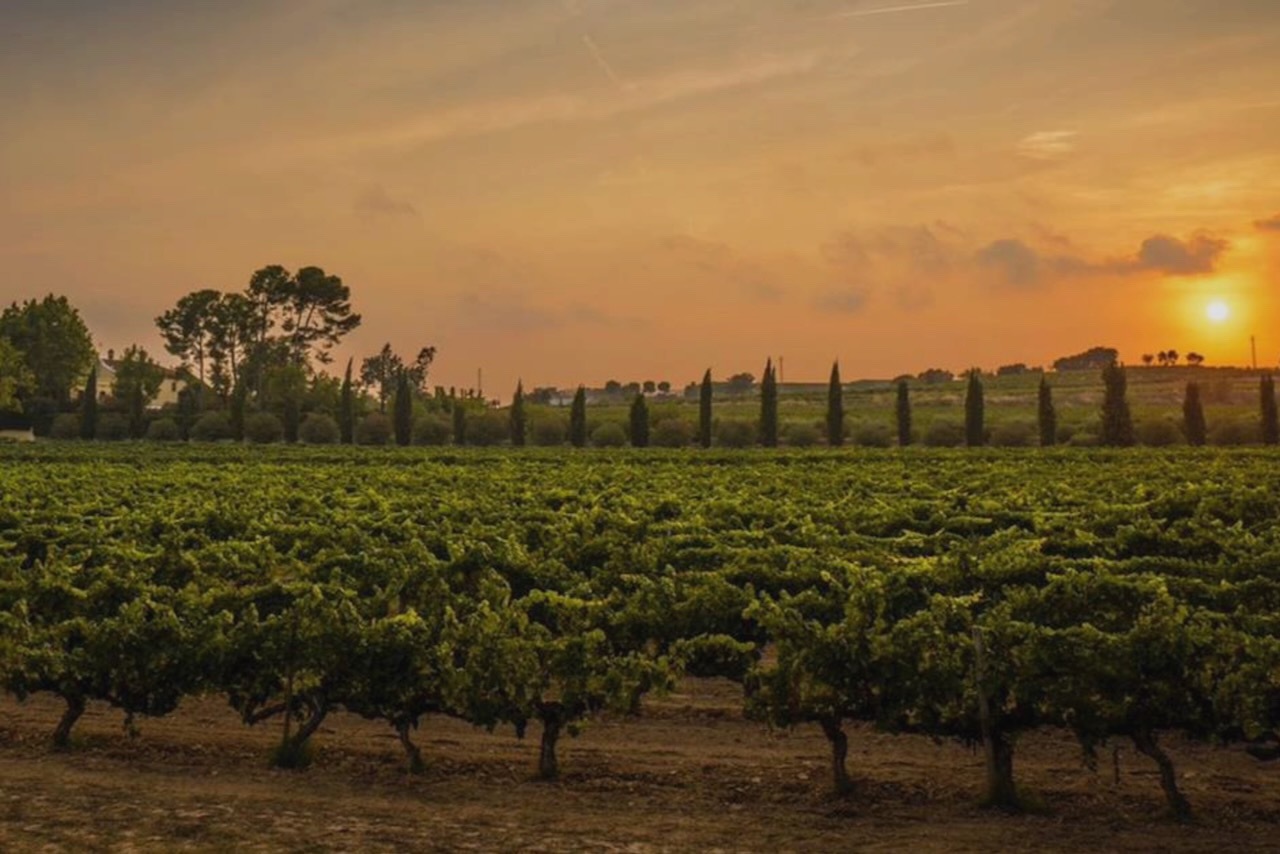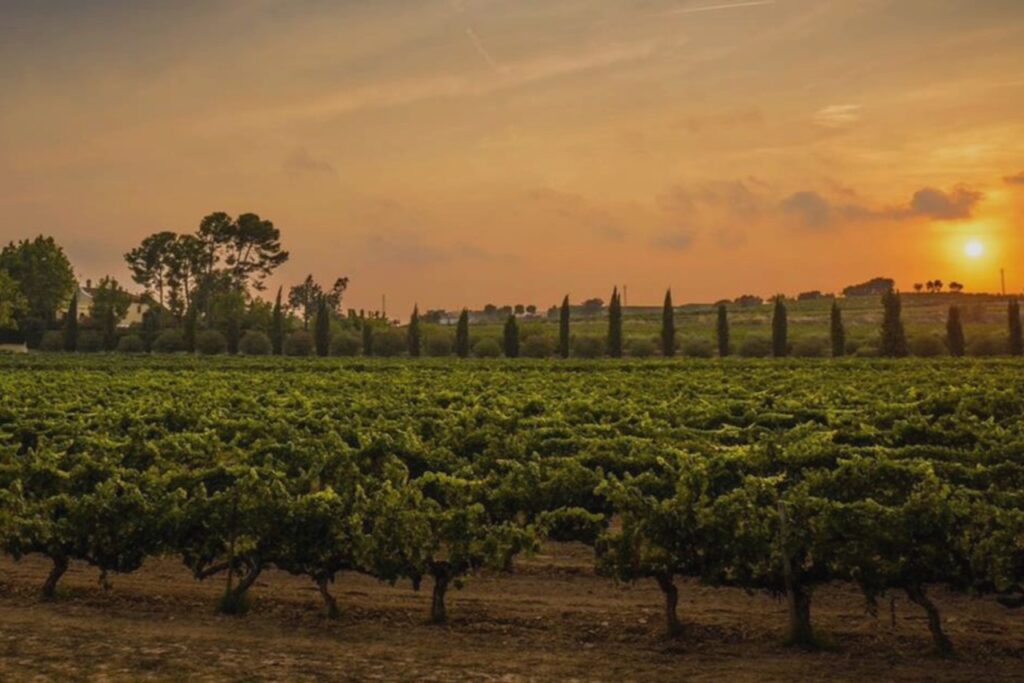 Penedès (Vilafranca del Penedès)
Let's start with the Penedès, the largest and most significant wine-producing region in Catalonia. It is also one of the oldest wine-producing regions in Europe. Located midway between Barcelona and Tarragona, it includes four other counties. This is where brothers Jaime and Miguel Torres Vendrell founded their first winery back in 1870. In 1928 Juan Torres Casals (1865-1932), Miguel's son, began producing brandies aged in oak on the estate laying the foundations for the art of distillation that would continue for generations.
The appellation of this region is open and broad and stretches across the land between the sea and the mountains. The influence of the sun and the Mediterranean Sea make this region exceptional for growing wine. For our readers who may not know, an appellation is a protected geographical area where a particular type of vine is produced. However, other fruits and vegetables often have their own appellations as well. The authentic flavours and aromas result from the differences in climate, landscape, and soil in this region. The more typical black grapes (Garnacha, Tempranillo, Cabernet Sauvignon, and Cariñena, among others) grow in the hot and humid coastal plains. As the land rises, whites become increasingly more common.
Mas La Plana shot to fame in 1979, with the effort and determination of Miguel A. Torres, with its first vintage from 1970, by beating the world's greatest Cabernets in the Gault and Millau Wine Olympics held in Paris after introducing French varieties. It is important to note that today, the Mas La Plana estate benefits from regenerative viticulture, which approaches wine growing innovatively. Regenerative viticulture "aims to recover the soil's natural fertility, prevent erosion, and encourage biodiversity while increasing the vineyard's capacity to capture atmospheric carbon dioxide in the fight against climate change". Other popular wines from this region that Familia Torres produces include: Waltraud (Riesling-named after the wife of Miguel A. Torres Waltraud Maczassek), Franscola (Sauvignon Blanc), and Vinyarets Red (organic Garnacha-Tempranillo blend).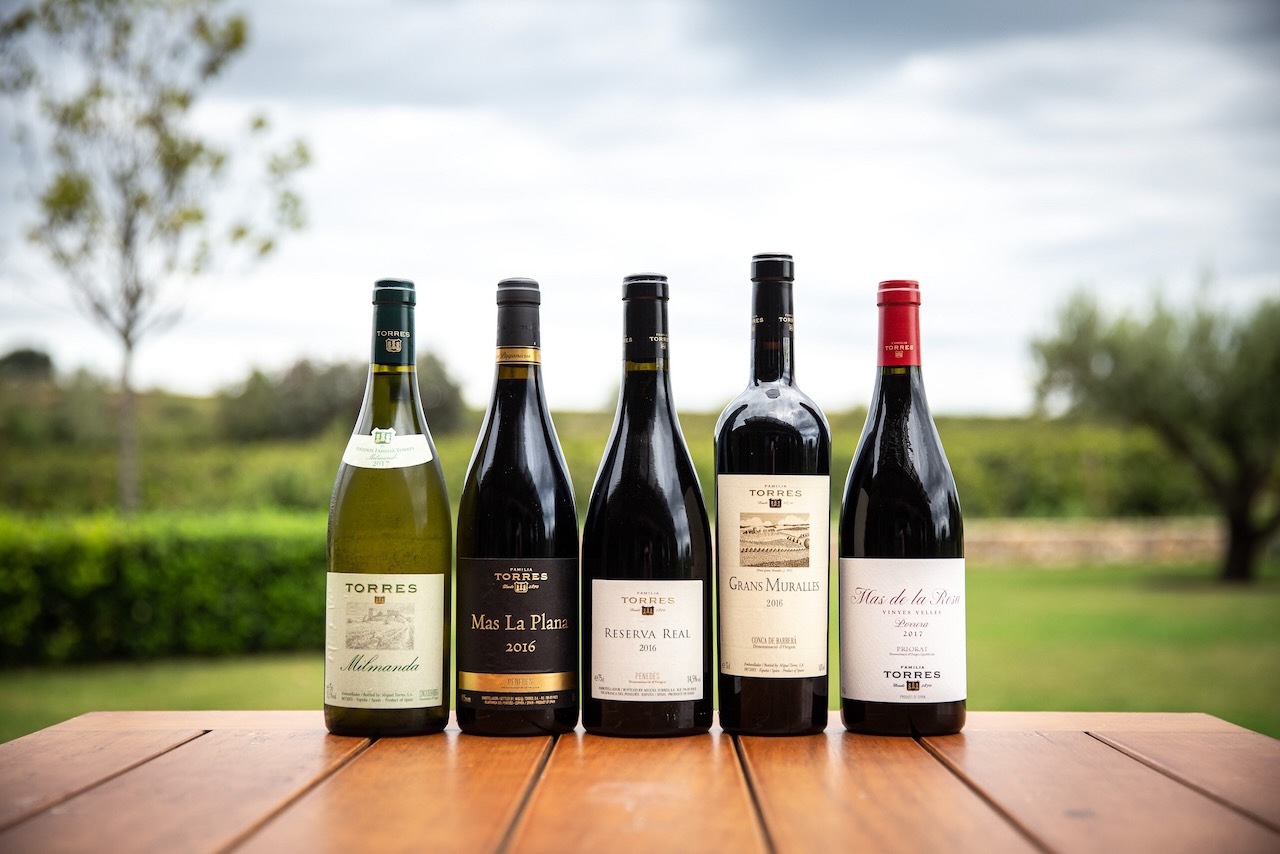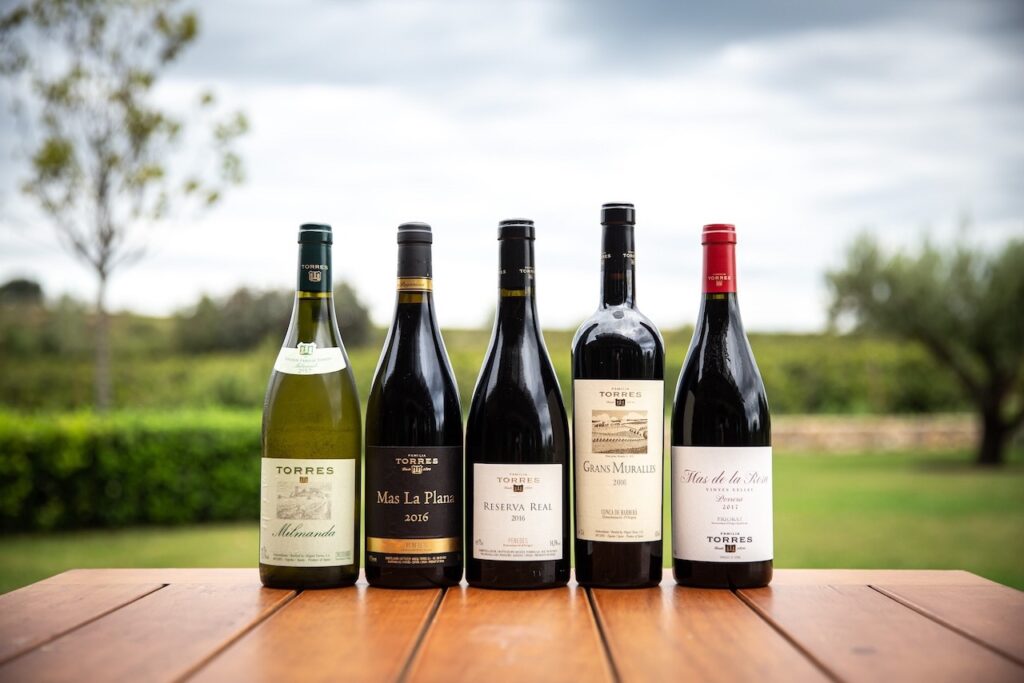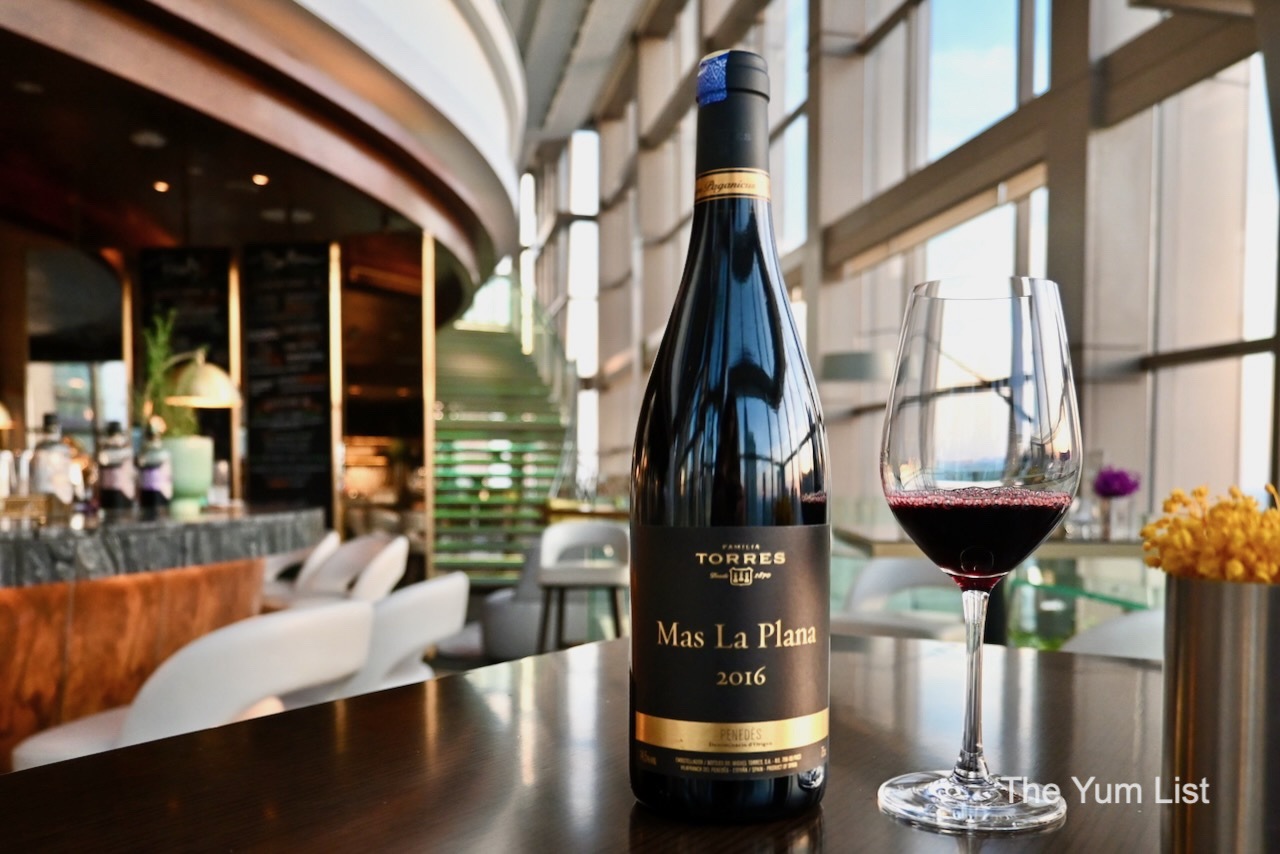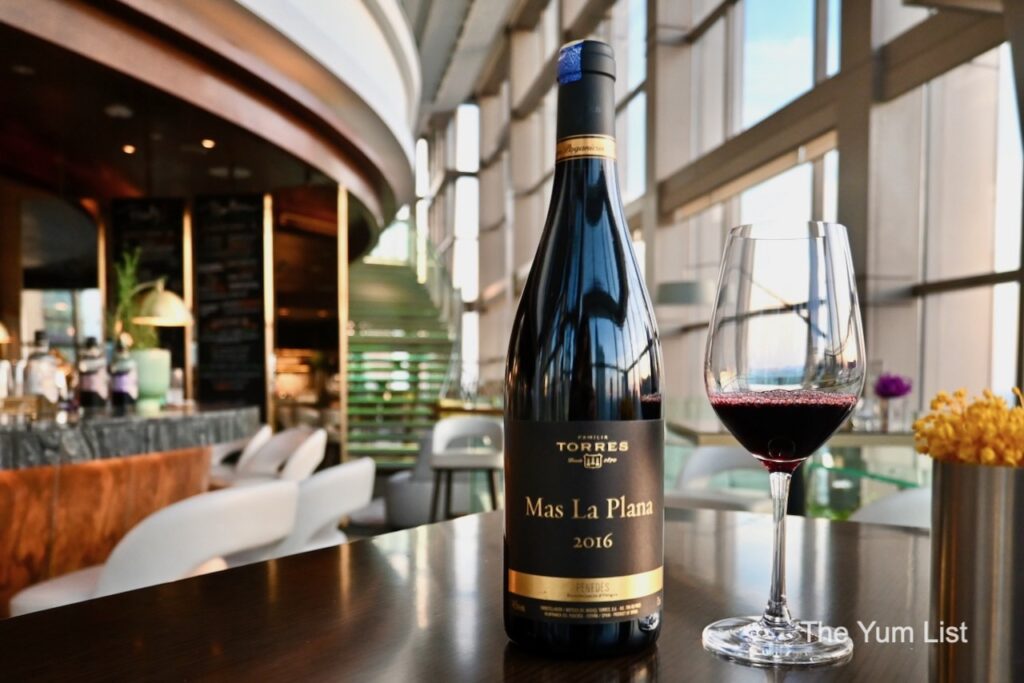 Conca de Barberà (Central Catalonia)
The region of Conca de Barberà is located in the northern portion of the Tarragona province. It is situated between the Francoli and Anguera river valleys, historically known for its white wines, such as Chardonnay. However, the region is now producing quality red, rose and sparkling wines as well. This region is protected by the influence of the Mediterranean Sea and the mountains surrounding it, especially the Sierra de Prades. Two wines from this region that are top sellers for Familia Torres include Milmanda and Sons de Prades. They both originate from the Chardonnay vineyards that spread out in front of Milmanda Castle, near Poblet Monastery. The vines used to produce Sons de Prades are not yet old enough to be used in the Milmanda. Milmanda is "revered as one of Spain's most classic Chardonnays" and has been enjoyed for the last 40 years.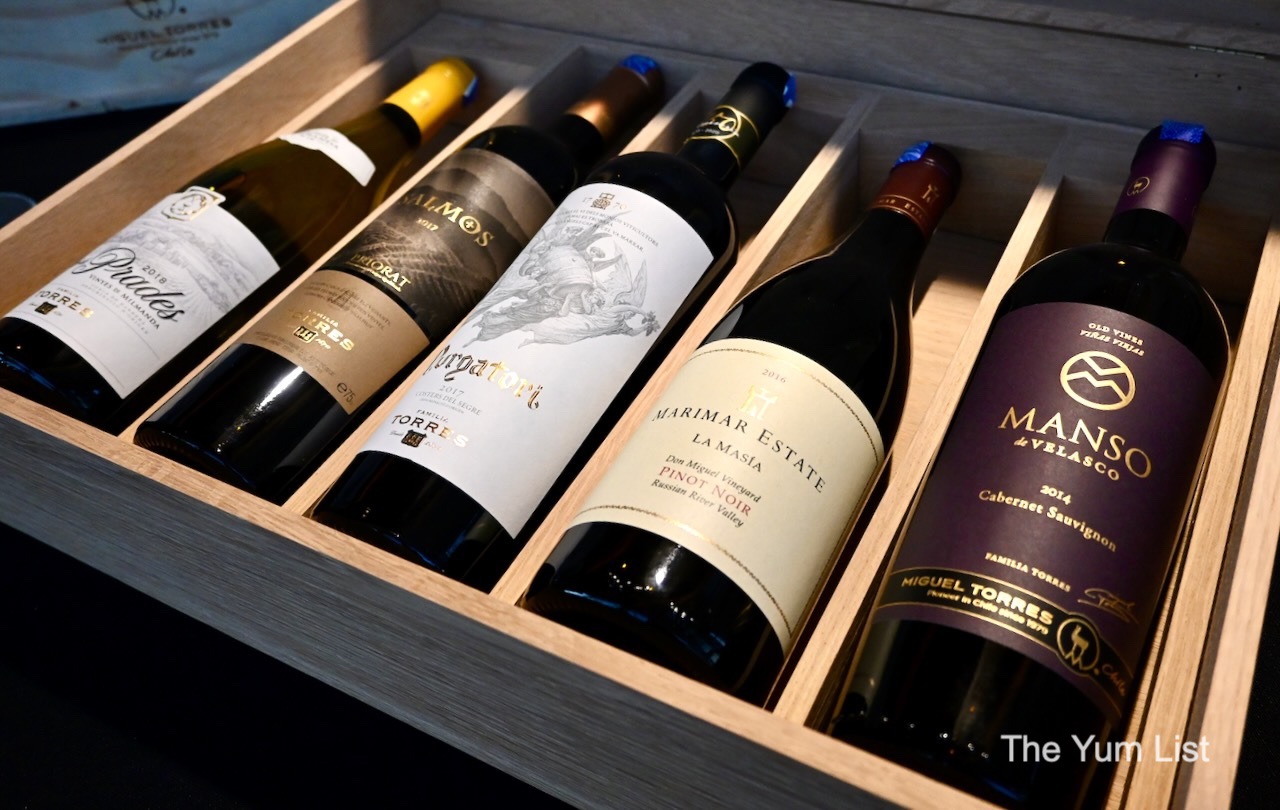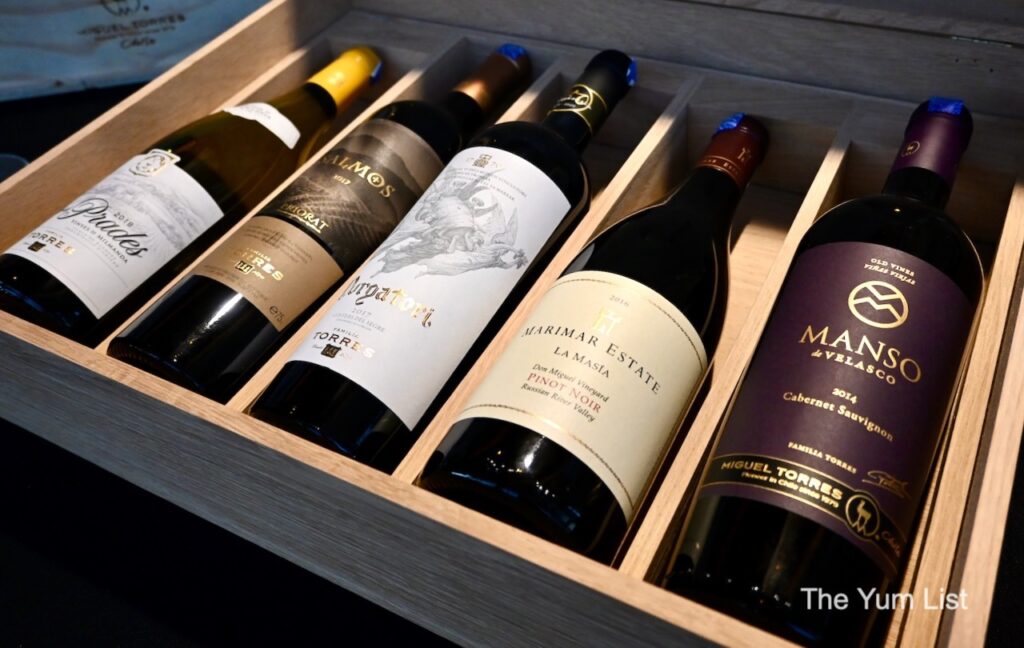 Priorat (North-eastern Coast)
Up in the Pyrenees, or the Piraeus as they are called in Catalan, this region is almost 1,000m above sea level, where the Priorat grapes of north-eastern Spain are produced. Priorat is a small yet singular wine region located in the province of Tarragona at the foot of the Sierra del Montsant. This special appellation is well known for the quality and consistency of its wines. The essence comes from 80 to 100-year-old Garnacha and Cariñena vines planted on steep slopes. These black slate Llicorella soils produce top-quality red wines, full of character and intense flavour. In combination with the region's climate, orography, and geology, they provide a balance between the colder and warmer areas.
Headed by Miguel A. Torres' children, Miguel and Mireia, in the late 1990s, representing the fifth generation of the family, started new winemaking projects in Priorat and Costers del Segre. Some of Familia Torres's best-selling wines from this region include Mas de la Rosa, Salmos, and Perpetual. Pirene is another wine from the foothills of the Pyrenees, and so are Cuvee Esplendor and Cuvee Rosa del Mar (rose). These wines come from the Vardon Kennett collection. They are made by using the Champagne method. In other words, they are subjected to a second fermentation in the bottle and are aged for a long time. They are produced in small batches to retain their elegance and freshness. The only reason they did not call these sparkling white wines Cava, Mrs Joelle Marti points out, is that Cava is under threat from climate change and climate change is "something that is happening now, and they want to retain the natural acidity to balance the wine". To balance the wine, they wanted the option of incorporating Pinot Noir and Chardonnay from Tremp or regions outside the Cava appellation.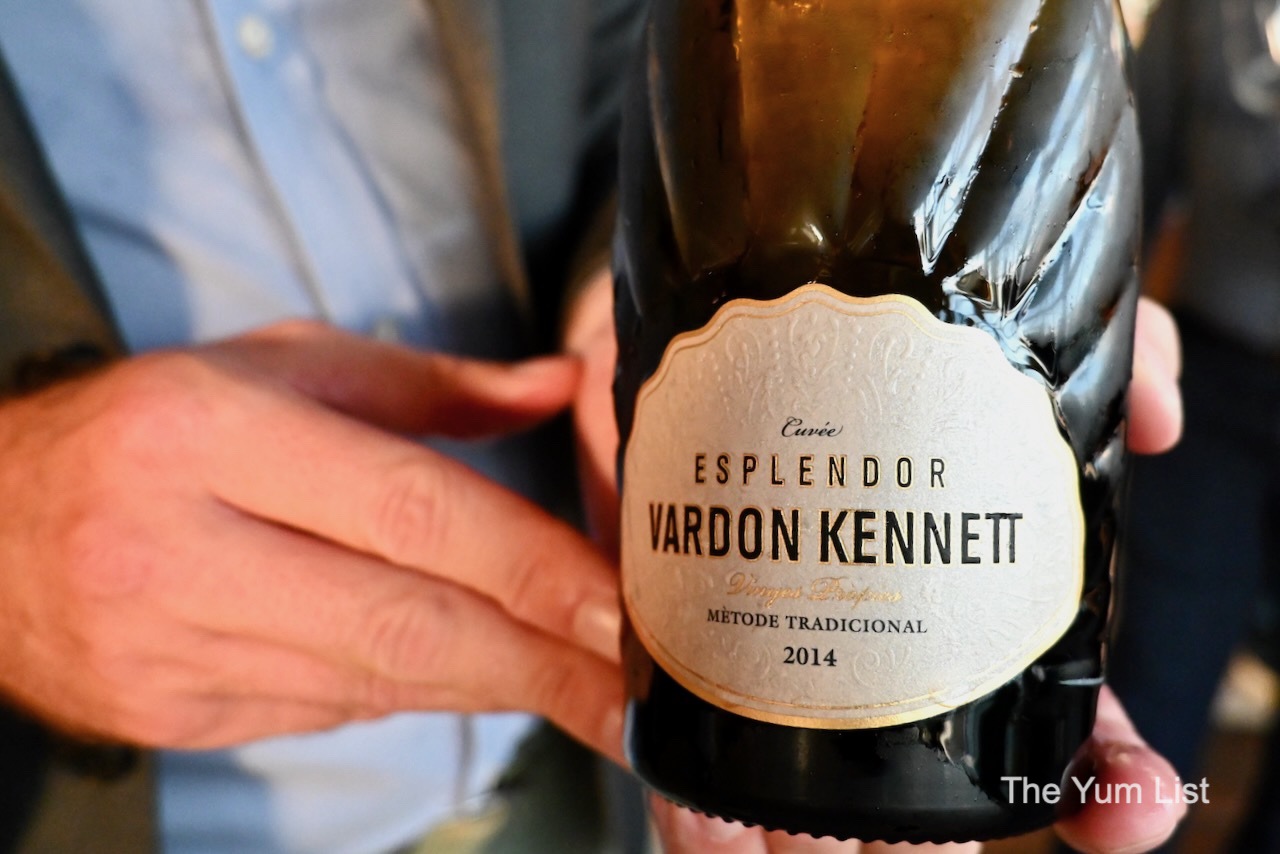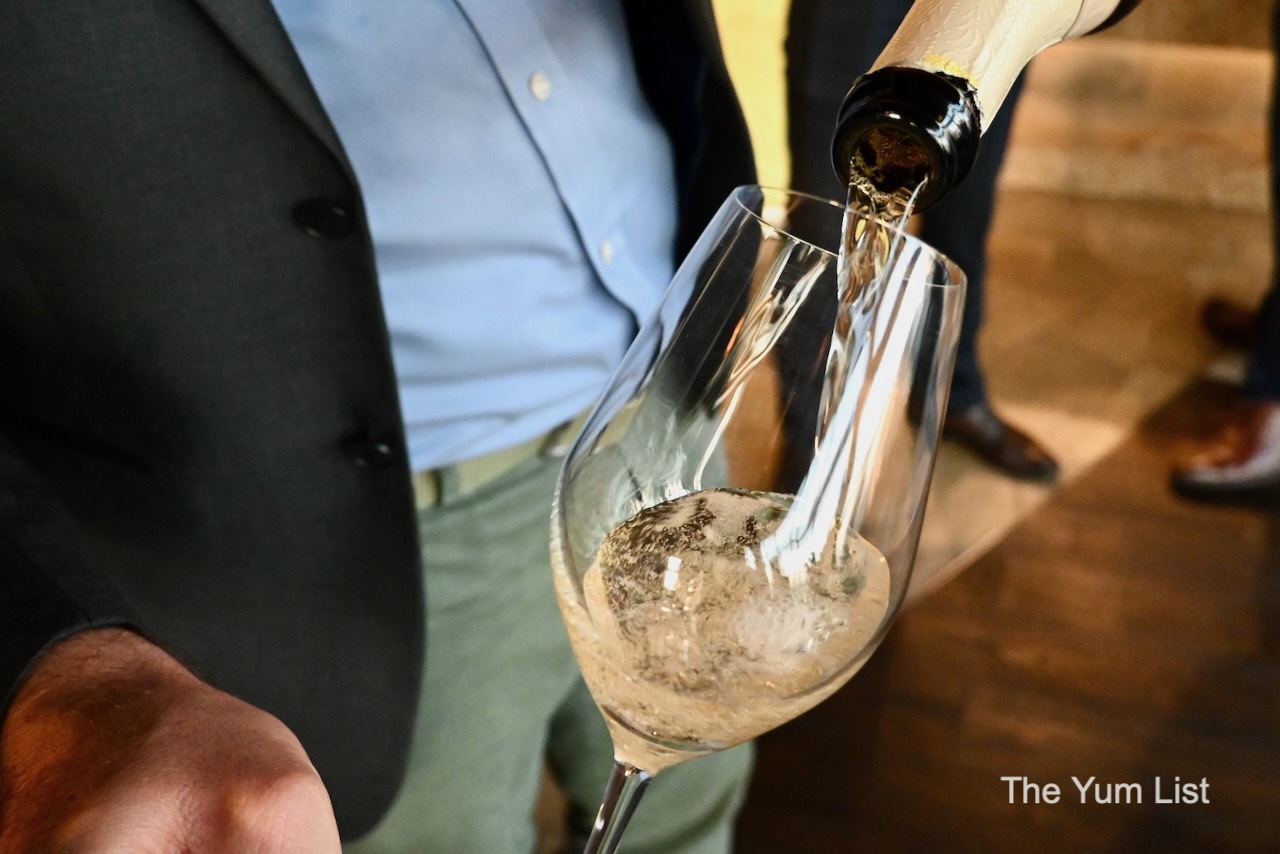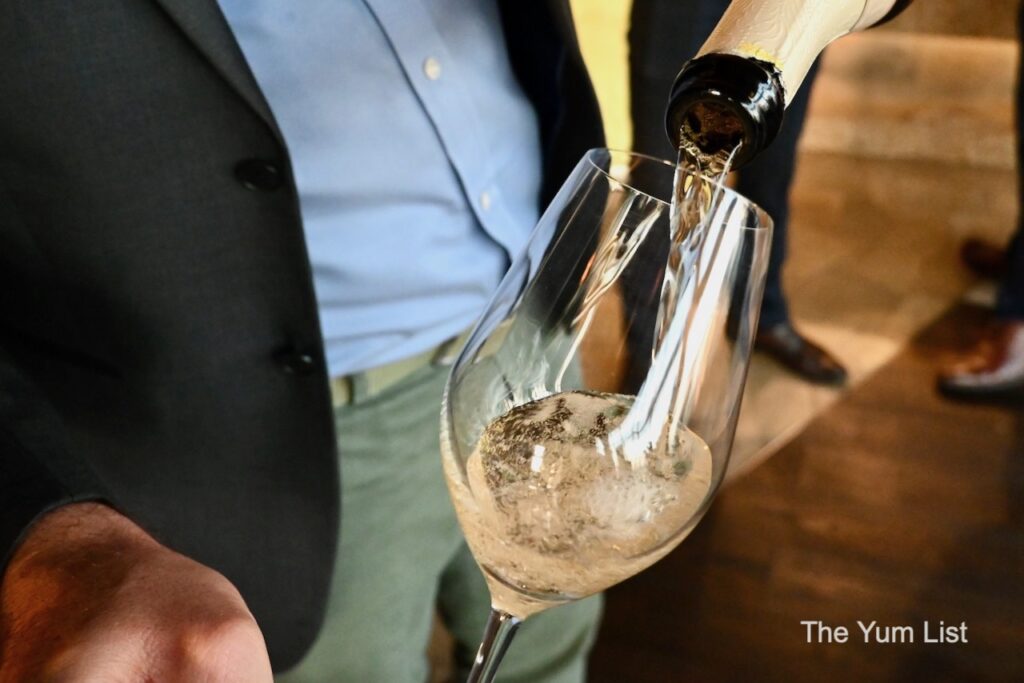 Costers del Segre (North-western coast)
The next region is Costers del Segre which translates to "the banks of the River Segre" in the province of Lleida. The appellation has a continental climate with sweltering summers and freezing winters, and the temperatures fluctuate between day and night. This area is influenced by the proximity of the Pyrenees, although there is very little rainfall. The living conditions in this region are harsh, and the soil composition is predominantly loamy, poor, and deep. Loamy soil is a balanced soil that includes sand, silt, and clay. The soil in this growing region is well-drained with a high calcium carbonate content. It produces the best classical white grape varieties. One of the best sellers for Familia Torres from this region is called Purgatori. It was born in 2012 and is fresh, elegant, and full of personality. It is made of Cariñena, Garnacha, and Syrah grapes.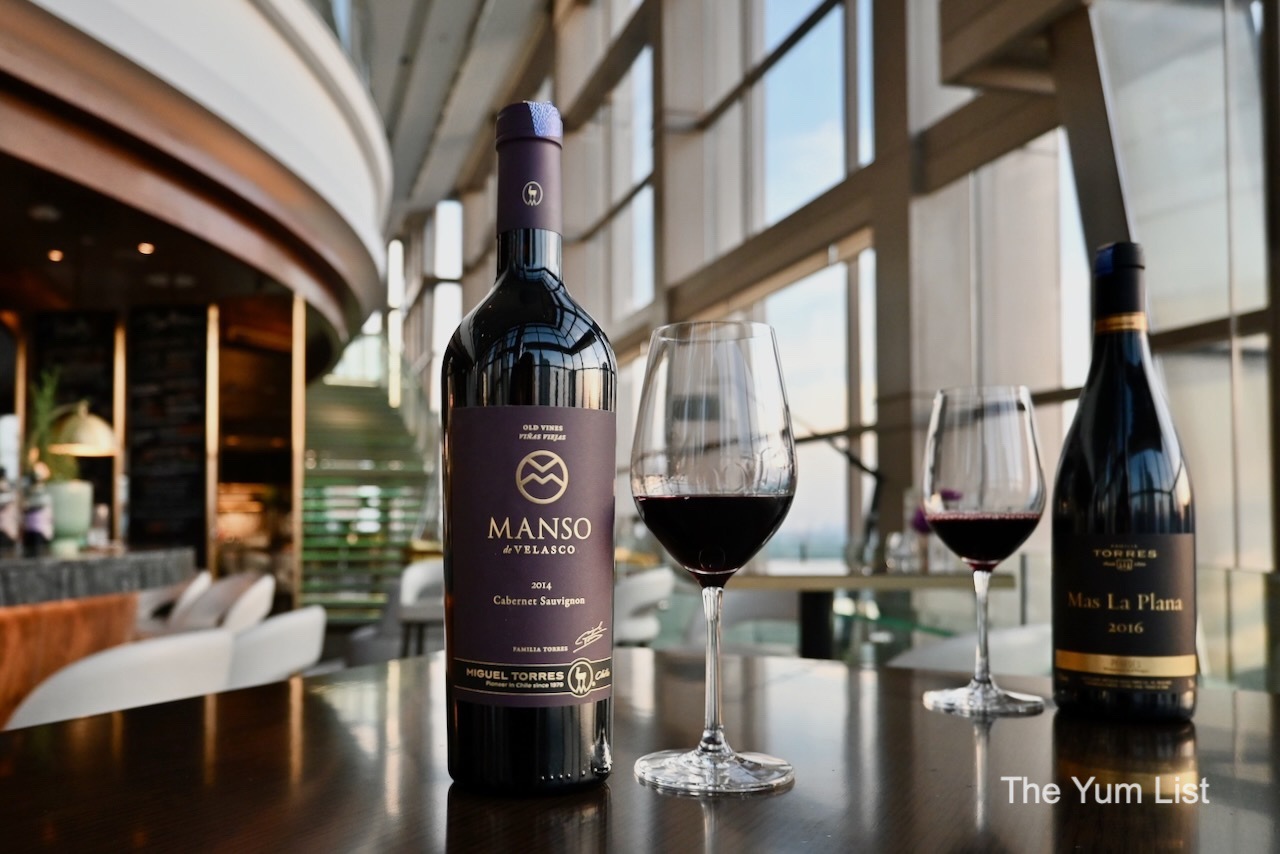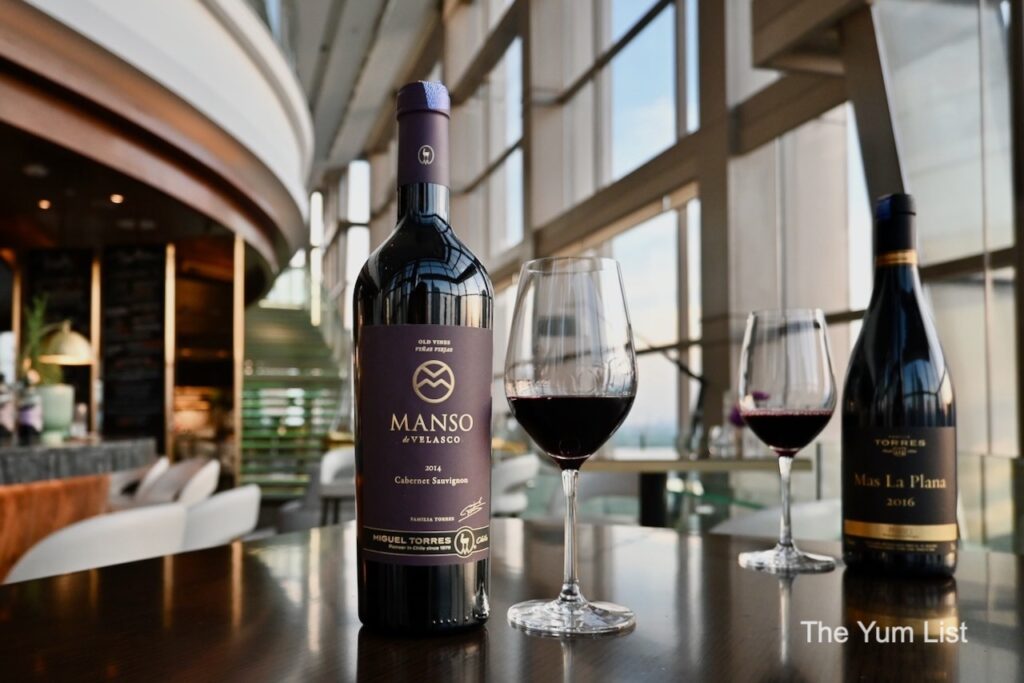 Miguel Torres Chile
After a successful career in winemaking, Miguel A. Torres began to expand the Torres Familia internationally and invested in a property in Curicó, Chile, in the late 1970s. Miguel Torres was pleased to find excellent growing conditions. He chose Chile as the appropriate destination to expand the family business. He was the first to introduce new technologies in winemaking, including fermentation in stainless steel vats and aging in French oak barrels in Chile. Some of the Miguel Torres Chilean wines worth mentioning are Manso de Velasco (Cabernet Sauvignon), Los Inquietos (Malbec dominance), Tenaz (Cinsault) and the Cordillera de Los Andes line (Chardonnay, Sauvignon Blanc, and Cabernet Sauvignon, Carmenere, and Vingo Carignan). The Cordillera range of wines is to show the best tableau of wines throughout Chile.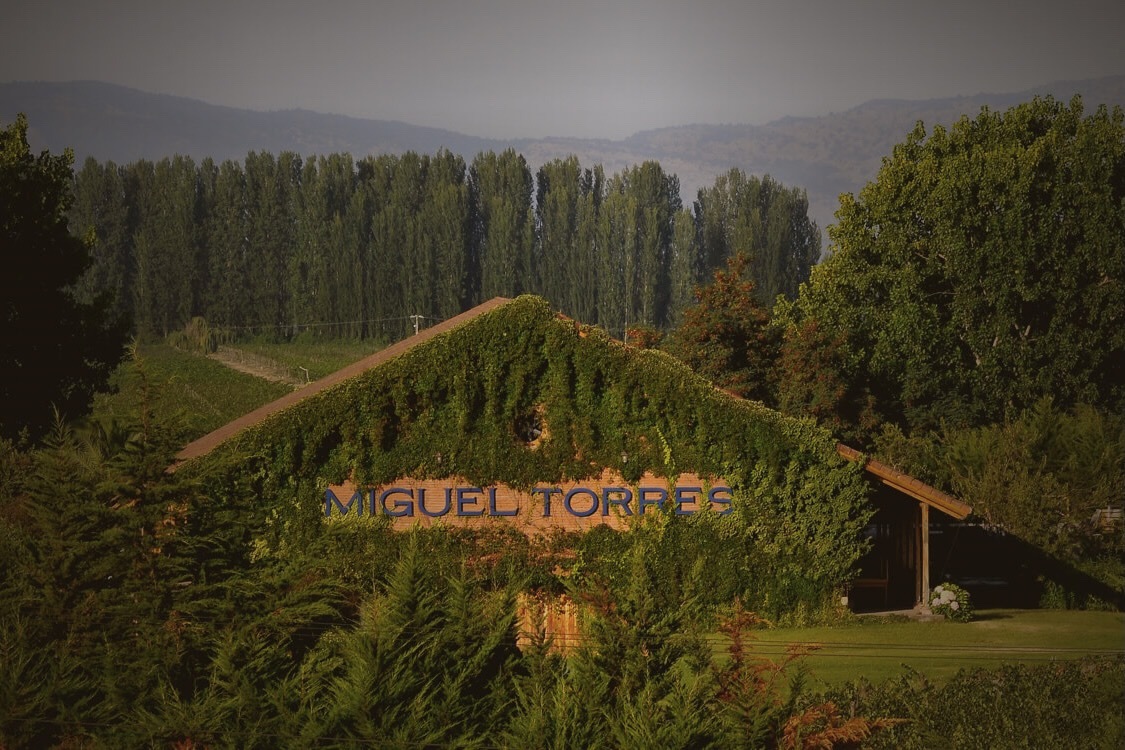 Marimar Estate (California)
The sister of Miguel Torres Sr., Marimar Torres (1945), joined the family business in 1967. In 1975 she settled in San Francisco to oversee the American market. In 1986 she established herself in the Sonoma Valley and purchased property near the Russian River Valley. This northern area, including Mendocino counties, is popular for canoeing, trout and salmon fishing, and beach activities, as well as wine tasting, of course. The Don Miguel Vineyard is located in the Green Valley, named after the late patriarch of the Torres family. This is where the Albariño grape grows best and is produced.
Marimar Estate, built in the style of a Catalan farmhouse in 1992, is well known for producing excellent quality Pinot Noir and Chardonnay. The mother is now managing the winery together with her daughter Cristina, who will eventually take over from Marimar Torres. Marimar Torres is the Vice President of Familia Torres. Some of the featured wines at the Marimar Estate include La Masia (Pinot Noir and Chardonnay), Don Miguel Vineyard (Albarino, Acero Chardonnay) and Mas Cavalls (Pinot Noir).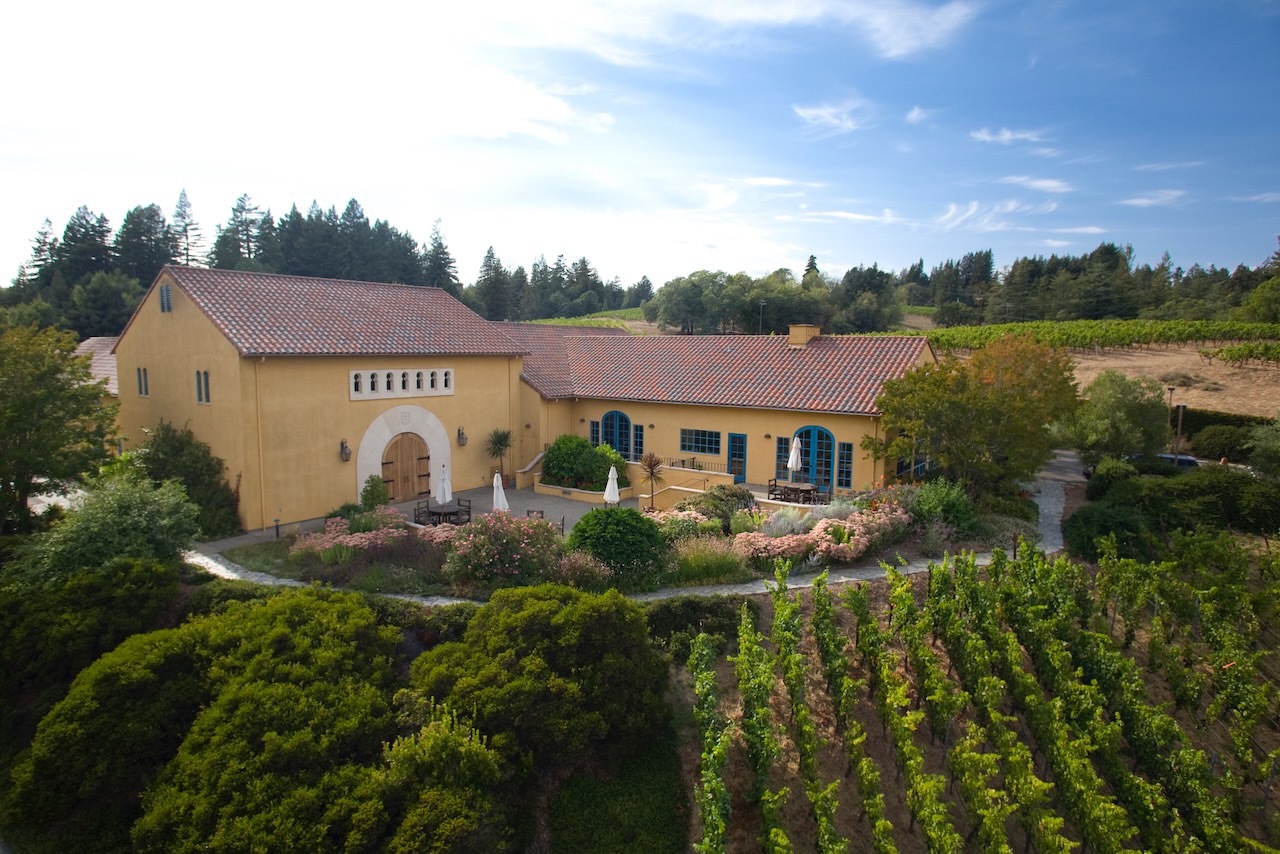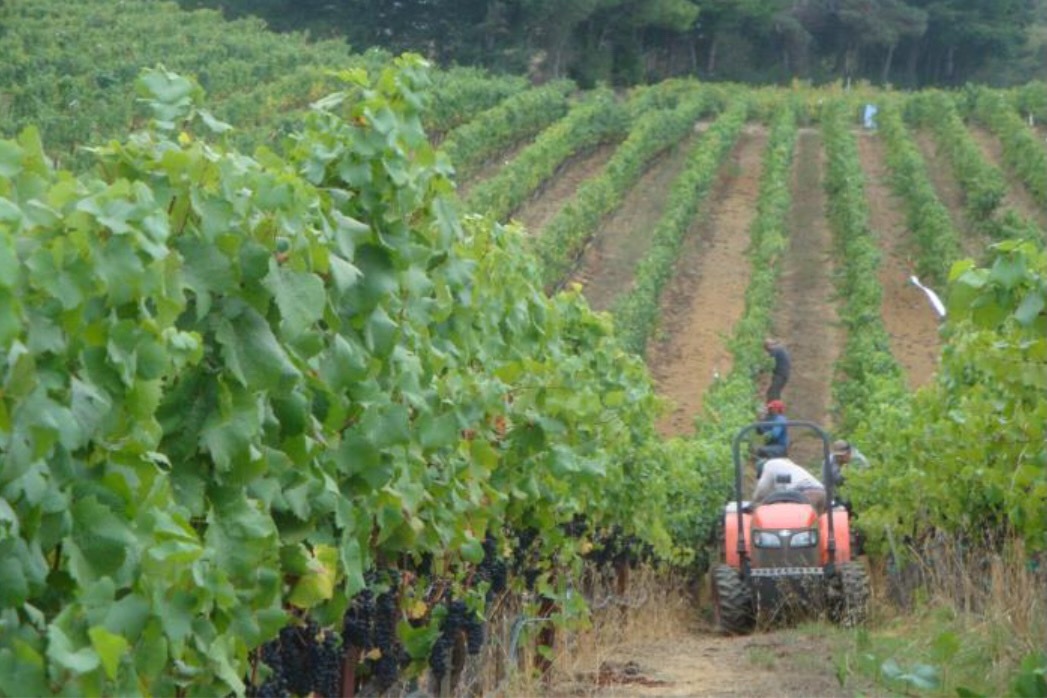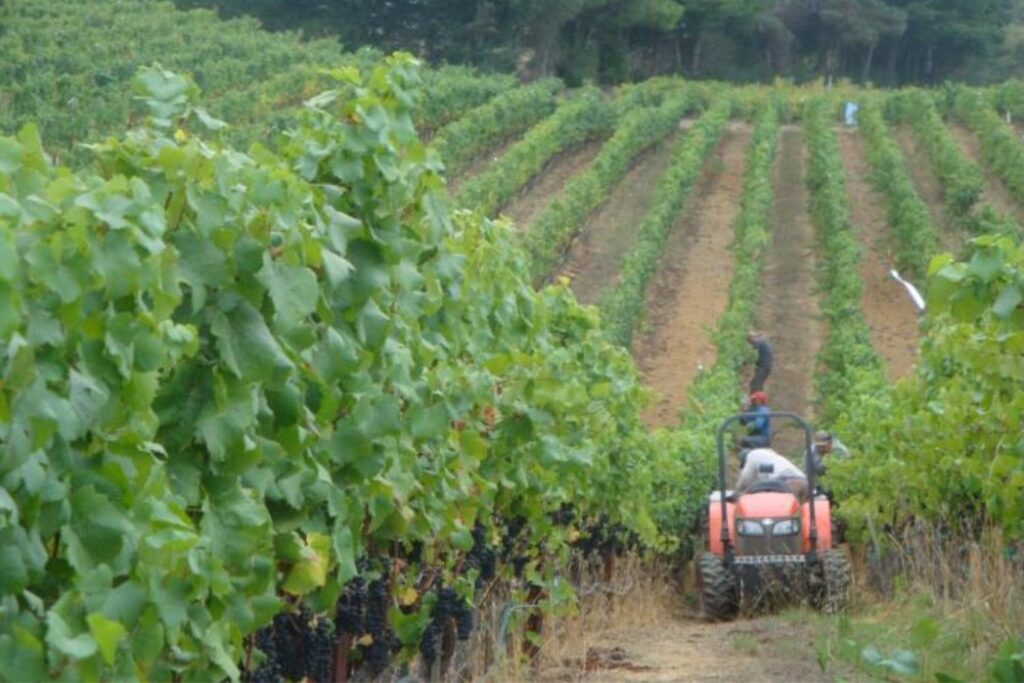 Familia Torres Wines – Special Projects
In the 2000s, Miguel and Mireia Torres Maczassek started new winemaking projects in four other Spanish wine regions, including Ribera del Duero, Rioja, Rueda, and Rías Baixas. They also took over the management of Familia Torres in 2012 as General Manager and Director of Knowledge and Innovation.
A noteworthy project taken on by the children was the production of Forcada (DO Penedès), which is Familia Torres's first varietal wine made from an ancestral variety rescued from oblivion. Since then, the siblings have been working on promoting innovation and research to address the constant challenge that climate change poses for winegrowers.
One such initiative is the Torres and Earth Programme, which began in 2008 intending to reduce their carbon footprint and adapt to the new climate reality. In 2019 Familia Torres joined forces with the Californian Jackson Family Wines winery to found the International Wineries for Climate Action. In 2021 along with four other partners, they created the first Regenerative Viticulture Association in Spain.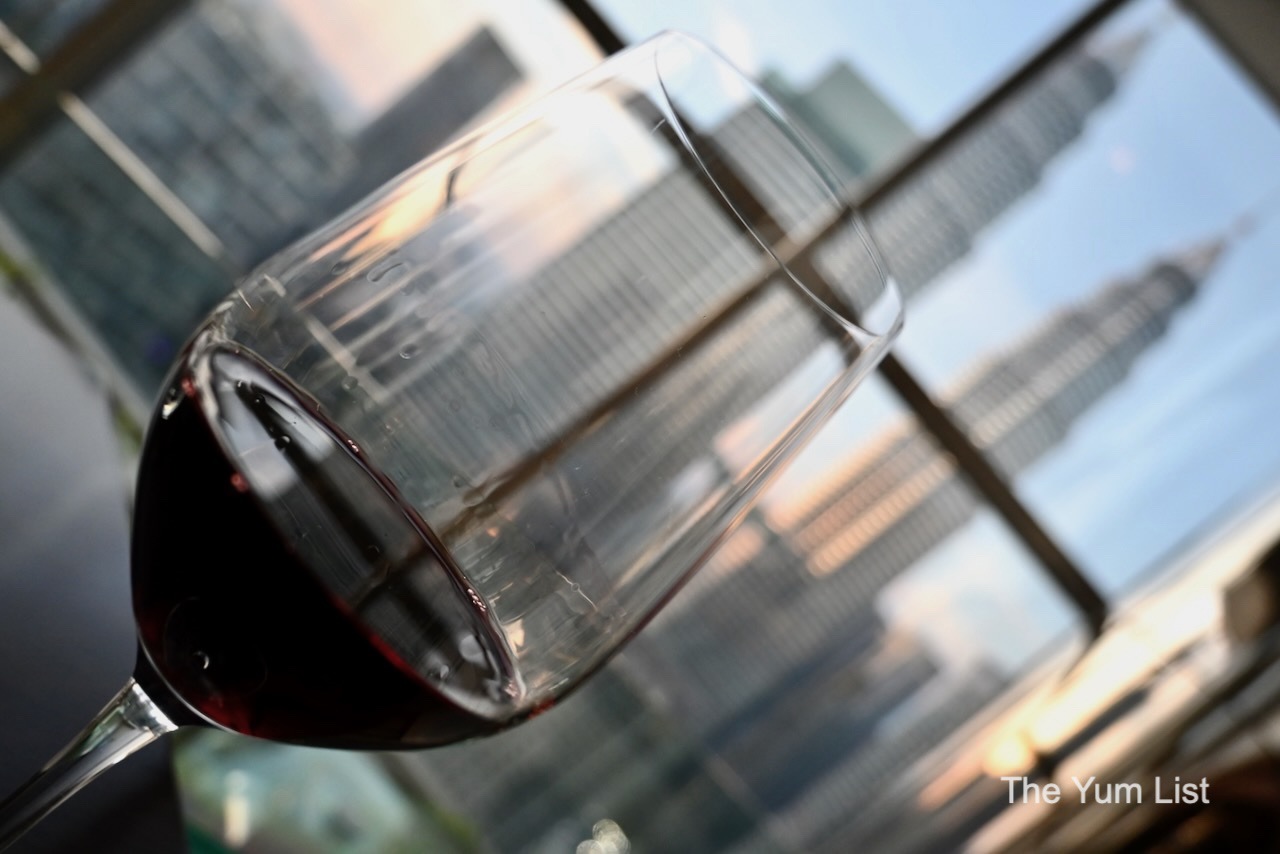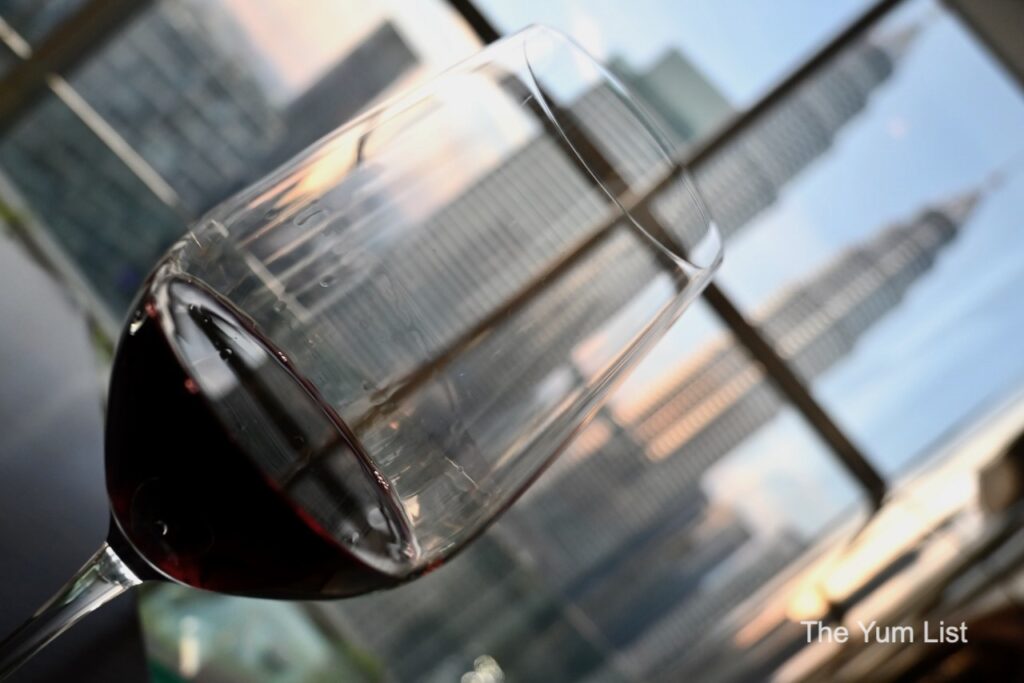 Familia Torres Wines, Malaysia
I strongly recommend you find a bottle from the Familia Torres collection of wines at your earliest convenience. You can find most of these wines in Malaysia in fine restaurants and also through Sunrise Wines & Spirits. Please taste for yourself what this family of wine producers have to offer. With their promises of sustainability and thoughtfulness around climate change, there is no doubt this family will continue to produce high-quality wines for generations to come. You can taste their motto – "The more we care for the Earth, the better our wines" for yourself. Enjoy responsibly!
Find more on Malaysia's wine scene here and stay up-to-date with the latest gourmet and travel recommendations for Malaysia here and here.