Hybrid KL
Words: Sathya Selvarajah
Photos: Rich Callahan
With most lounges turning into mini clubs past 10 pm, a quiet place resides in Changkat Bukit Bintang that does the opposite. Hybrid KL is a clandestine lounge for the discreet. It's for the folk who avoid attention rather than seek it. Headed by the well-respected bar owner, Ben Ng (of Mish Mash fame in Penang), you can rest assured your palate is in excellent hands.
Hybrid KL is not your usual bar. Actually, you won't see a bar inside at all. This removes the commercial feeling, making the space more welcoming and homely. Instead, they have a wall shelved with some of the finest whiskeys, and a shiny brass gin trolley stocked well beyond the usual suspects. Look out for some Aussie gins and quirky stuff like a Piña Colada gin. The idea is to walk around and browse, appreciate different flavours, and discover a new favourite with every visit.
There are three rooms: The Living Room (main room), The Hemingway (smoking room for cigars) and The Speyside, a private soundproof room to conduct business. Access to The Speyside for non-members is available with a minimum spend of RM5000. However, we're quite happy sharing our secrets (and saving our sen), so we parked ourselves in The Living Room.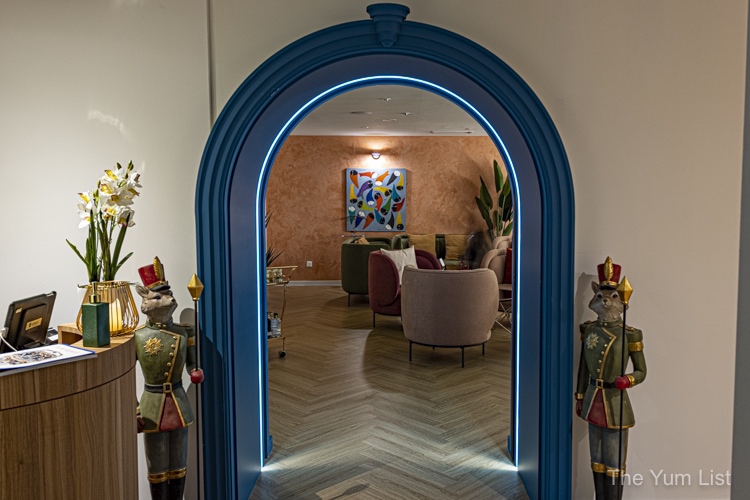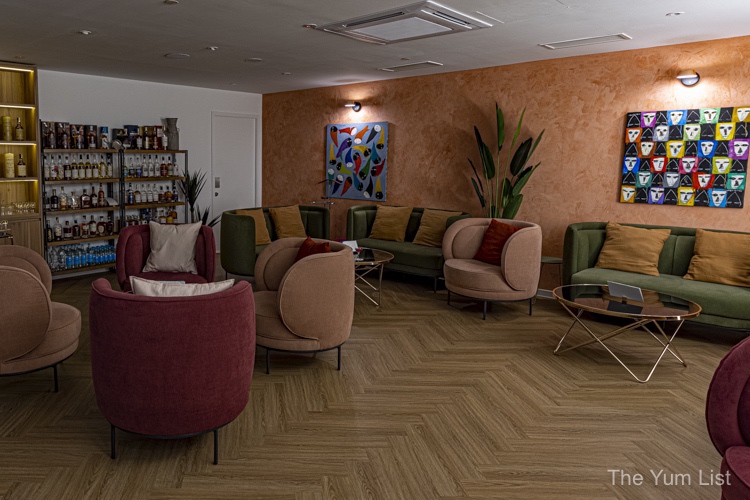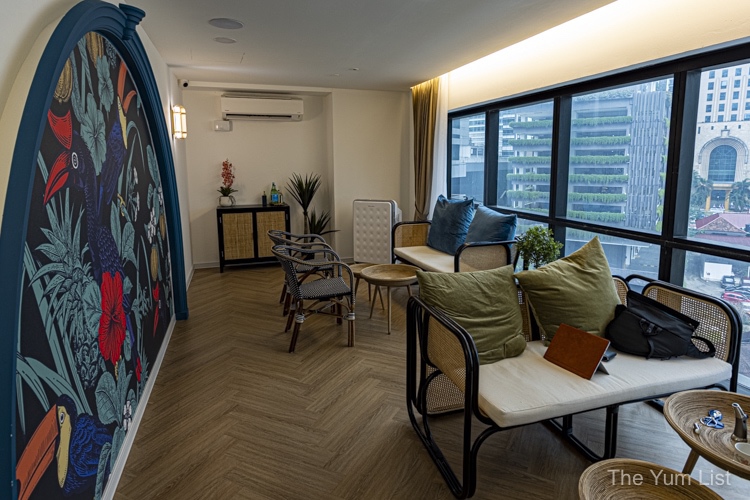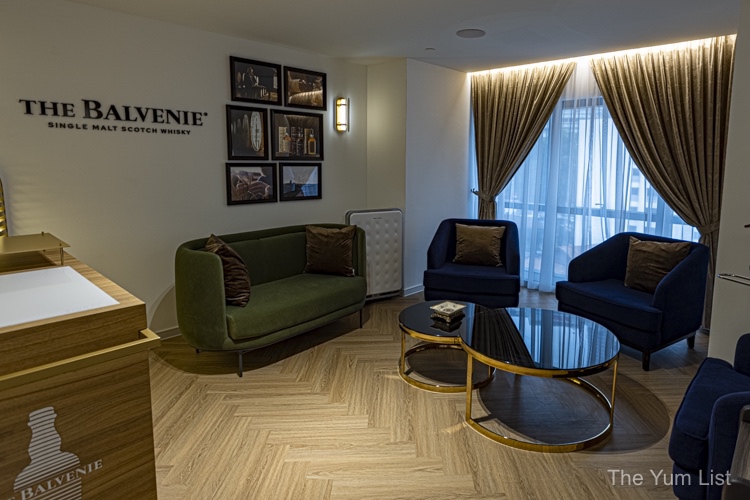 Hybrid KL
Everyone who enters Hybrid KL is greeted with a welcome drink to open their palates and get the evening going. We were off to a good start with red dates, gin, Aperol and a little Rosso!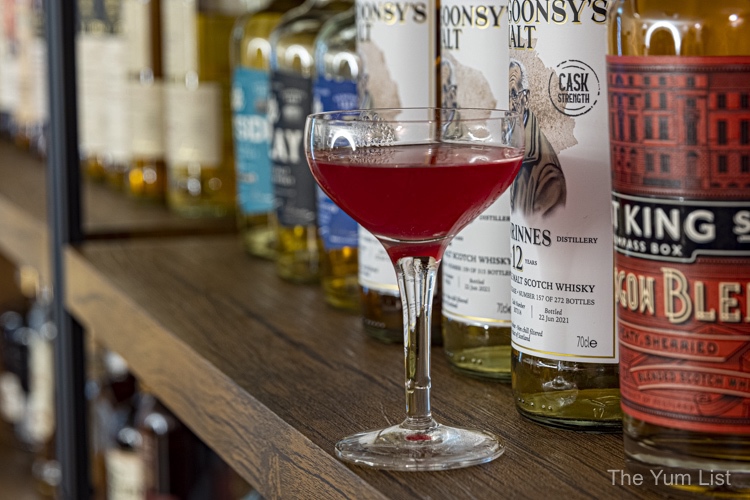 Gin & House-made Tonic Water
Before we dive further into the drinks menu, we have to talk about tonic water. Tonic water?! Yes, you heard me.
Did you know that the only reason quinine was introduced to tonic water was to treat malaria?! There's no reason for it to be added into modern tonic water at all. It offers bitterness to drinks, but this can be achieved with many alternatives. We've kept this addition for over a century, but now it just makes no sense.
The Hybrid KL team took this realisation seriously and spent months figuring out how to brew quinine-free tonic water that retains the dryness minus the unnecessary chemical. Furthermore, with production and bottling done locally, the tonic's carbon footprint is reduced enormously. This is bound to please sustainability advocates. Don't be surprised to see their brand in bars around KL very soon!
Making their own tonic water means the team can play around with flavours using local ingredients such as nutmeg harvested from Penang and the riches of the rainforest. There are no limits as to what they can create.
With August being the month of Independence for Malaysia, the team paid homage to local flavours. We sampled the Classic, Kedondong / Ambarella, Rainforest and Beet & Date, with Tanqueray London Dry (RM45). Each drink tasted like a completely different cocktail, although the only variable was the tonic water. It was exciting to discover such variations with just a simple switch of tonic. The Rainforest was easily our favourite! It tasted like the gin version of a mojito, with pegaga (pennywort), mint leaves and guava. I'm excited to try the Mangosteen recipe next season!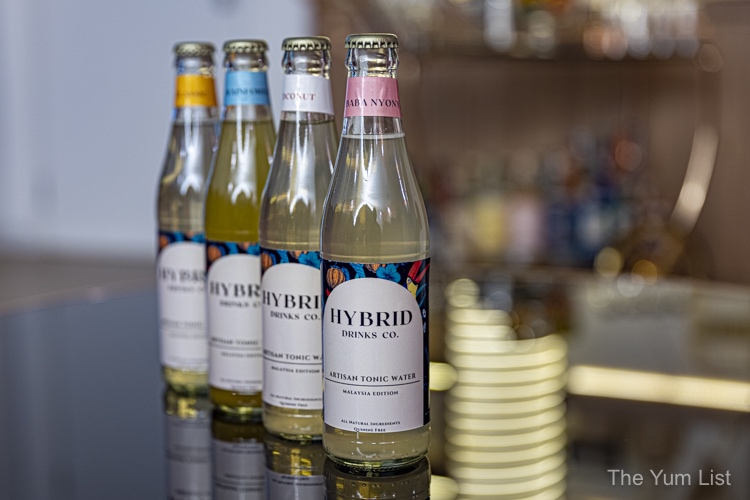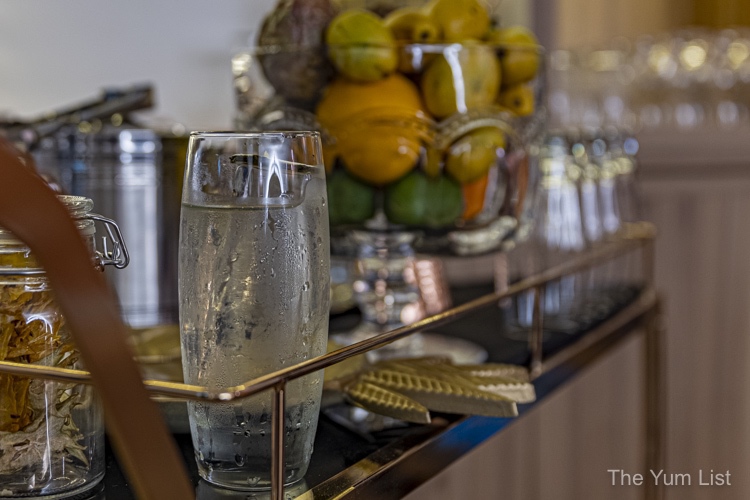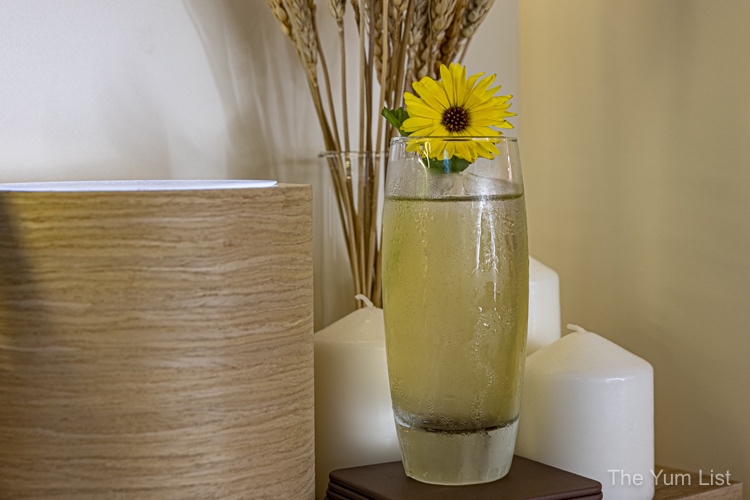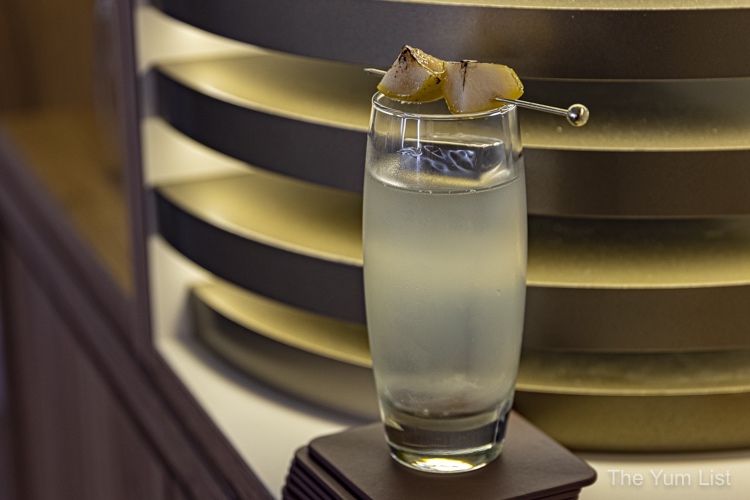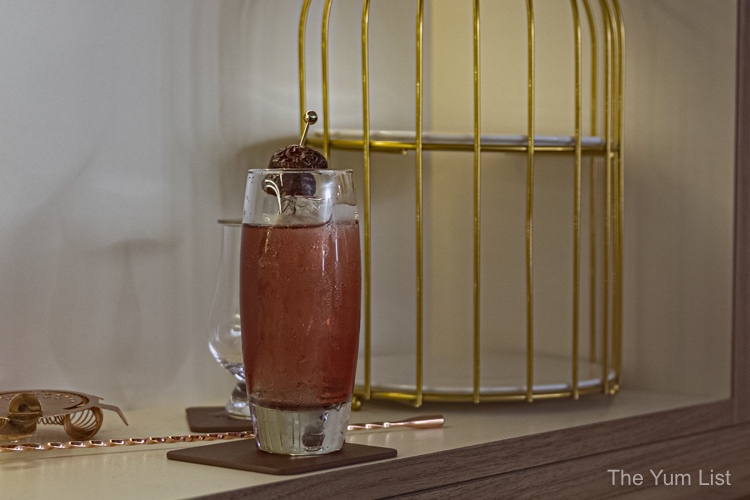 Hybrid KL Cocktails
You could easily spend an evening experimenting with flavours and working your way through the range of tonics to spruce up your gin. However, there is more to explore!
Upon hearing that I've never had a Negroni (and a gasp from Monica!), Danny, the head bartender, brought out the Negroni Sbagliato (RM55). Sbagliato actually means mistake in Italian. A usual Negroni has gin, Campari and vermouth. This 'mistake' replaces the gin with Prosecco, reducing the bitterness and lightening the drink. Mon approved, claiming this a good introduction before committing to the more serious original.
Next, we tried the Capa (RM60) with Mezcal, vermouth and marmalade! It even came with an edible snack on top of the glass – crunchy and with rojak sauce! Eat the snack, then have the drink. You get a lot of intermittent flavours running through your palate. The rojak sauce comes in strong, making the drink lighter, which is brilliant because this is not a weak drink at all. The smokiness pulls it all together, and the marmalade creates a nice balance between all the flavours.
It was the Oligarch's Black Russian (RM80), though, that I found the most appealing. It's Cognac, cold-brew coffee, whisky and coffee-infused rum with an orange twist. These are all dark flavours but still balanced without being heavy or overpowering. I might come back and order three of these with a cigar!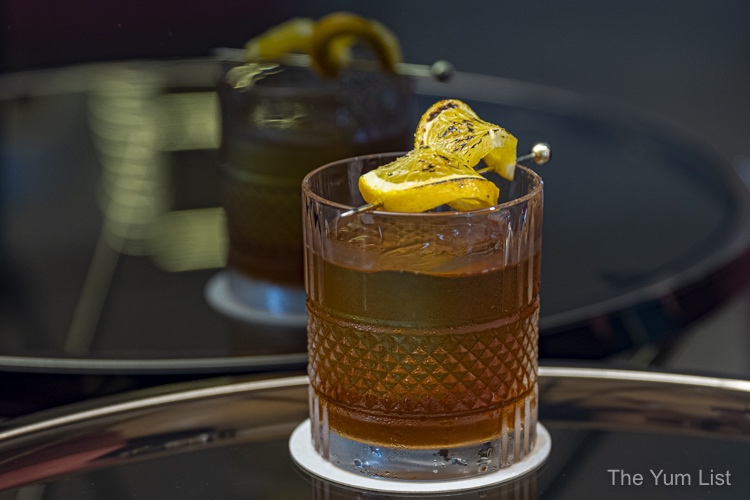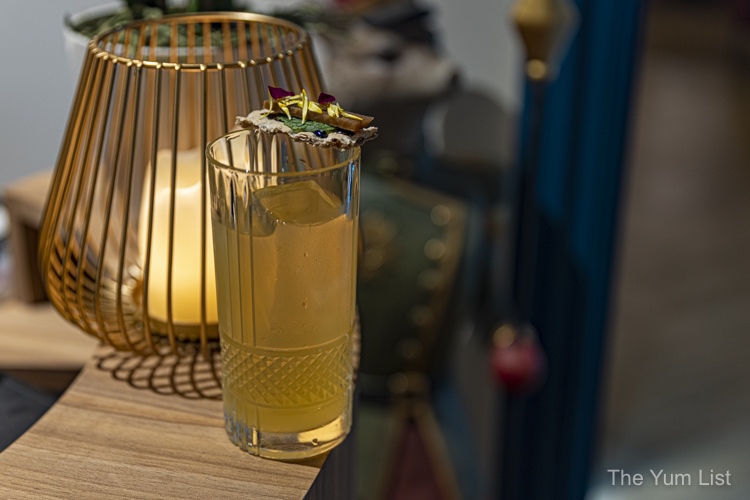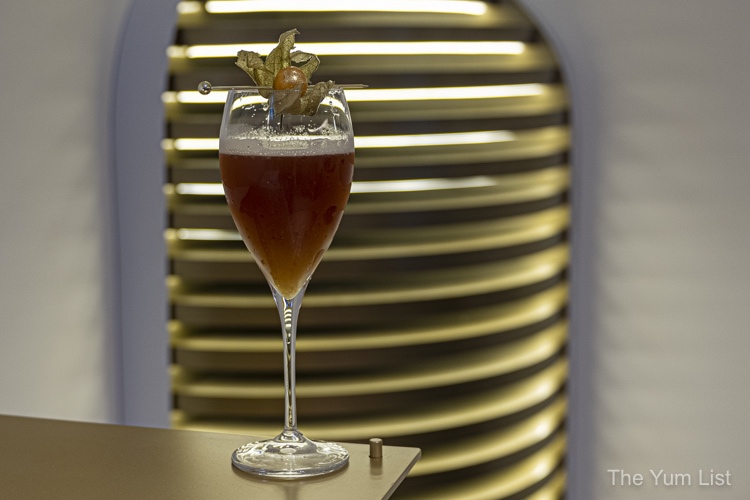 Membership
Hybrid KL offers a membership program for a select few. Members are vetted and by invite only. As they've just opened, they welcome applications and capped the first round of memberships at 36 people! Membership comes with individual lockers for cigars and bottles, as well as discounts. Members also receive monthly bottle samples and priority access to unique labels and rare Japanese whiskeys. Furthermore, they've partnered with a sister lounge in Singapore, and members in each place have access to the other, with plans of having one in Penang too.
Hybrid KL – The Details
Hybrid KL is open to the public via reservations only. It's conveniently located steps from Changkat Bukit Bintang, so you could easily visit pre or post-dinner. It's also right next door to Ultime, a French fine dining restaurant, so if you're dining there, Hybrid is again an agreeable location for an aperitif, digestive or simply to continue the evening's fun.
Reasons to visit Hybrid KL: Cosy and discreet vibe, an extensive selection of whisky and gin, excellent house-made tonic water, must-try the Negroni Sbagliato and Oligarch's Black Russian.
Hybrid KL
Level 3A, Wisma Noble Land,
No. 2, Jalan Changkat Ceylon,
50200 Kuala Lumpur
+60198229223
[email protected]
Facebook/Instagram @hybridkl
Hybrid KL Opening Hours
Tuesday to Saturday, 4 pm to midnight.
Find more KL bar recommendations here, and stay up-to-date on the latest gourmet and travel happenings around Malaysia here and here.