The Butcher's Table Sri Hartamas
Words: Amanda Chin
Photos: Richard Callahan
Tucked away in a cosy little nook in Sri Hartamas is where you'll come across The Butcher's Table. Another pandemic outlet, but rest assured, this chain has been open for a few years by a dedicated father who's now passed the role onto his family. Tiffany, the daughter of Mr Ho, consumes all major responsibilities that include operations, managing the kitchen, quality-checking of food and even social media (and she's only 28!). Without pork ado, let's dig in!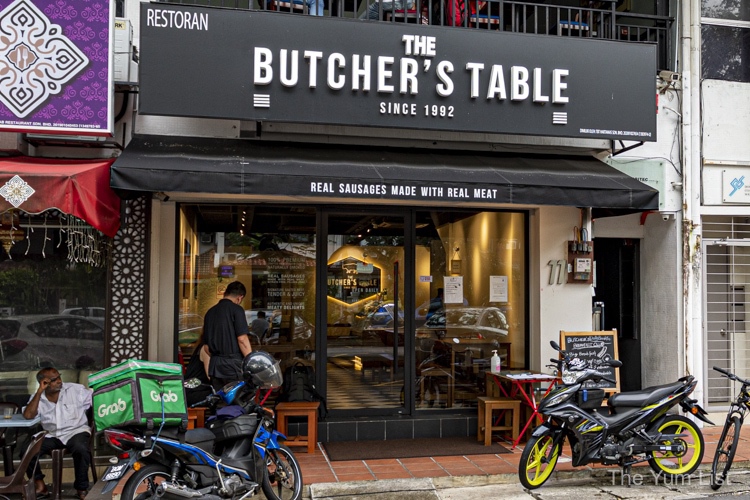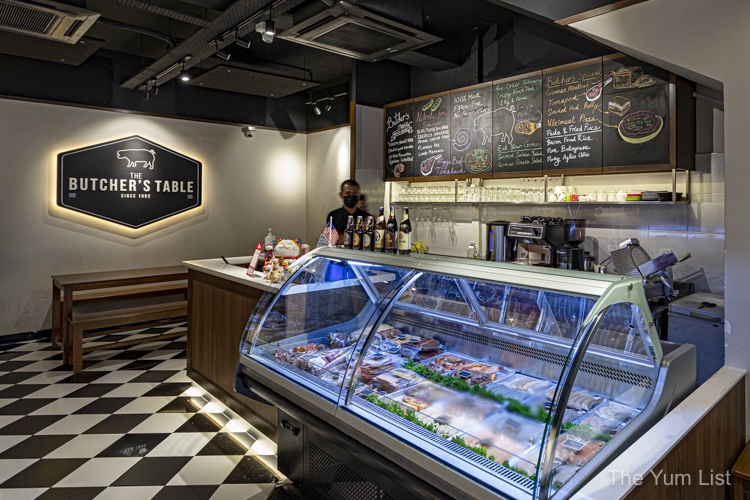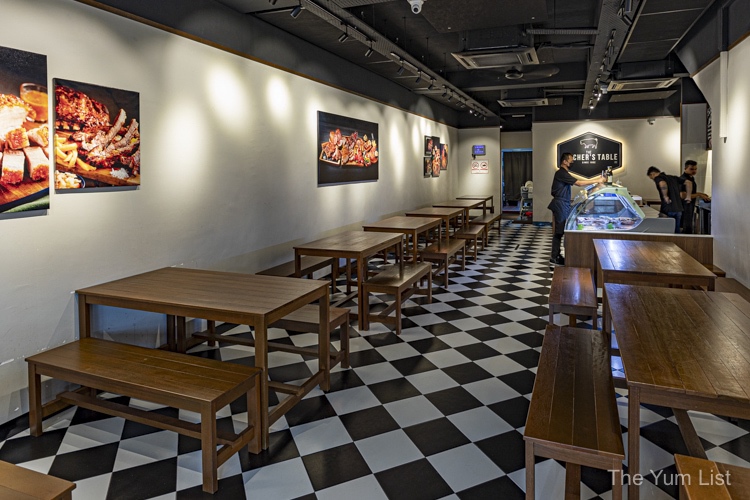 The Butcher's Table @ Sri Hartamas
Mr Ho from the popular Mr Ho's Fine Foods in Bangsar said Malaysia needs more meateries but make them good. They have outlets stringed across the country – SS2, Penang, Ipoh and, of course, Kuala Lumpur. Walking into the one in Sri Hartamas actually felt like going into a proper butcher's – you know, like the one you see in movies.
I love meats, and I especially love when pork is on the menu, so it was a definite yes from me to Monica. We sat down inside and were instantly greeted by the friendly staff (it's also nice that Tiffany retained the staff even through hard Coronavirus times!). The atmosphere is brightly lit, with simple tables and minimalist aesthetics. A bonus? Corkage is RM0 – meaning you can grab your alcohol and come enjoy a meat feast with your friends without worrying your wallet.
What's interesting to me is that this place is a haven for keto dieters. Sausages are all encased with natural skin, and none of their meats contains nitrates. Nitrates are often used to produce processed meats (bacon, sausages, etc.) to add that salty flavour and prevent bacteria growth. Such nitrates can form nitrosamines in the body which can then lead to cancer. So, it's nice to know that you're eating proper meats well-cared for sans harmful substances.
Thank you for coming to my TED Talk. Let's get down to meatness.
The Butcher's Table Food Menu
The team at The Butcher's Table don't play around, so you're a fool if you just come for light bites. All the plates were hearty, wholesome and very filling. We meat our first plate – which came with three large sausages: the Black Truffle (RM15.95), the Deluxe, the Nuernberger Ring (RM31.65) and Flaming Hot (RM12.65). I live for the burn, so the Flaming Hot sausage really had me at bird's eye chilli. If you're wondering, yes, these sausages were mouthwatering and so much easier to bite into because of the natural casing.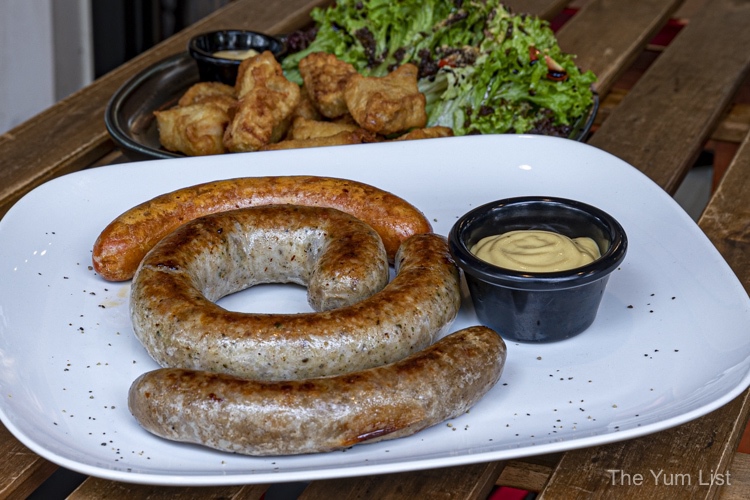 Then came the Beer Battered Pork Nuggets (RM29.10), which Tiffany said was a healthy snack! As gullible foodies armed with this information, we munched away without guilt on these meaty treats. Light, crispy and tasty because the batter is made with beer – I can see why this is a favourite.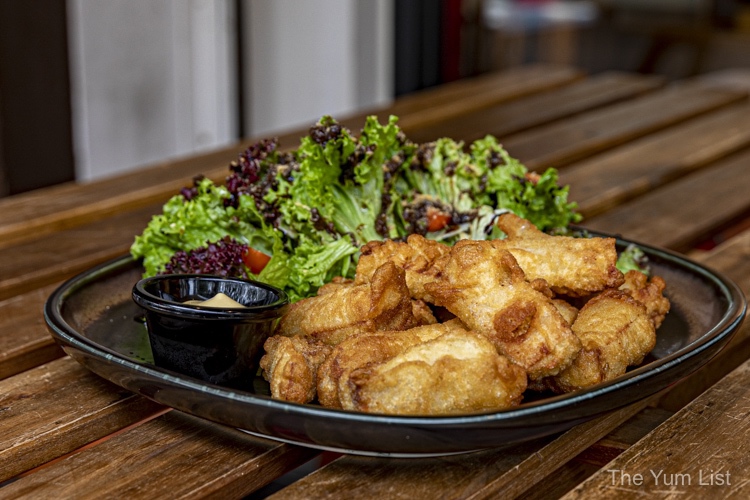 Are you a fan of pizza? What about a 100% meat-based pizza? Well, our next dish is the Ultimeat Pizza (RM70.75) and boy, was it a mouthful and a half. Topped with mozzarella and filled to the brim with meats and more meats, this was actually Tiffany's brother's creation for a competition. It won, so it's a staple on the menu and quite a popular one too.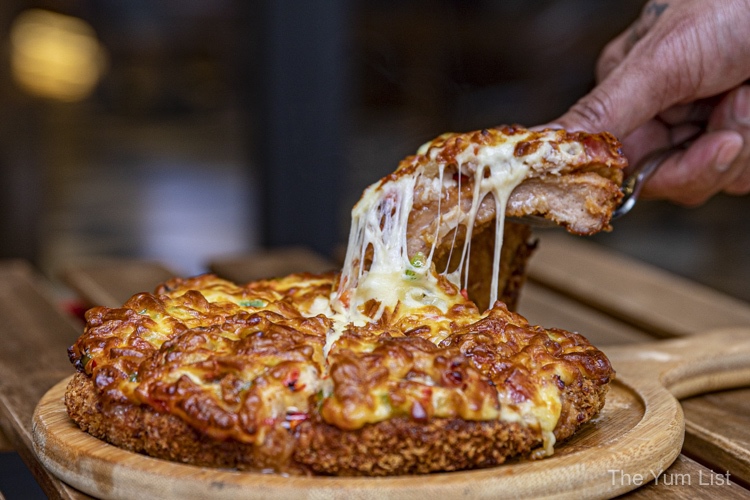 Lord have mercy because the next dish was colossal. The Crispy Pork Knuckle (RM118 or RM126 with a side) really hit all the spots. Crispy top with the juiciest meat and sides of fat that melts in your mouth. It came with a side of gravy and homemade chilli sauce so you have two options with dipping. Simple but insanely succulent, this one took the trophy home for me.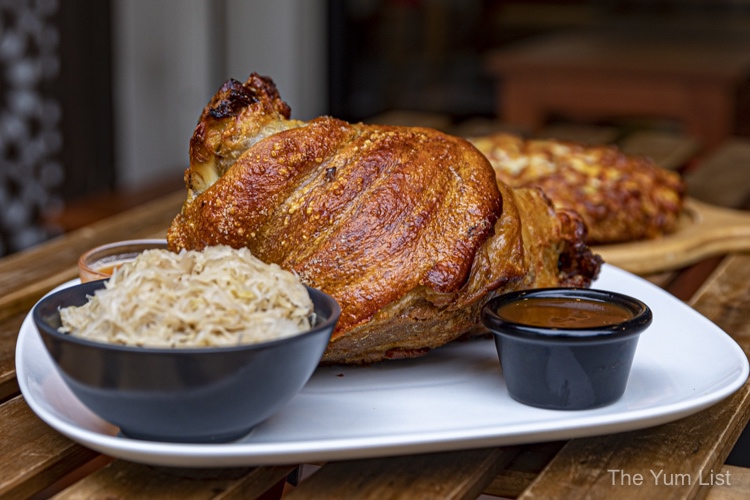 Starting to get quite full, we were then served Oxtail Stew with Toast (RM58.87) which honestly, gave me the best winter feels. The stew was Christmas picture-perfect and the perfect dip for the bread that came on the side.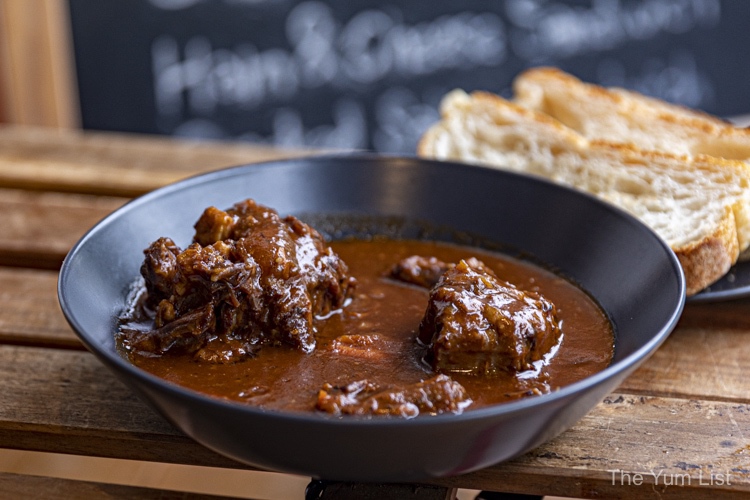 Last but definitely not least was the Tomapork (RM138.11). Not only were we all loving this wordplay, but wow. With three different pork cuts glazed in honey and roasted in the oven, I think this one's a winner. Although the fries were outsourced, skin-on fries will always make me give brownie points, and the coleslaw was fresh and zingy because of the lemon juice mixed in it.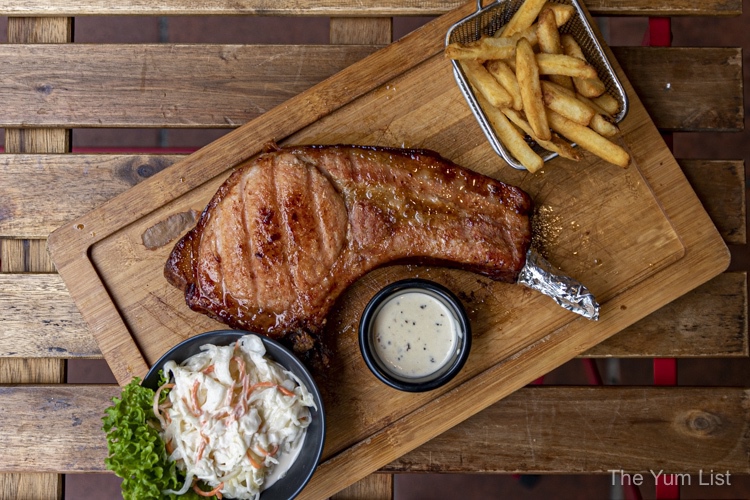 High on the Hog
My recommendation would be to come with a completely empty stomach and sidekicks so you can order a few of the meats to share. Kid-friendly? Yes. Birthday-friendly? Yes. Just-in-general-friendly? Absolutely, yes.
Not to mention, we're only a few months away from Christmas, and Tiffany (the multi-tasker) has managed to secure turkeys so you can buy them freshly roasted from The Butcher's Table. There are also a lot of meats, sausages, and hams available to take away so you can try your cooking skills at home. If you're an amateur cook (like me), they'll also gladly explain the ways to cook it and store it – win!
Reasons to visit The Butcher's Table Sri Hartamas: free corkage, nitrate-free meats, big-filling dishes, affordability, really welcoming staff and owners, and of course the plentiful options of pork and meats. It's common to have your meats with beer, so The Butcher's Table also has an array of German ones for your choosing.
The Butcher's Table Sri Hartamas
11, Jalan Sri Hartamas 7,
Taman Sri Hartamas, 50480 Kuala Lumpur
Instagram
· Non -Halal
The Butcher's Table Sri Hartamas Opening Hours
Monday to Thursday: 11 a.m. – 3 p.m., 6 – 10 p.m.
Friday to Sunday: 11 a.m. – 3 p.m., 5:30 – 10 p.m.
Find other porky restaurants in Kuala Lumpur here and stay up-to-date with the latest gourmet and travel recommendations for Malaysia here and here.