Capitano Caffe
Words: Amanda Chin
Photos: Richard Callahan
We love the convenience of having Capitano Caffe, an authentic Italian outlet, in the middle of the busy KLCC shopping mall. Not only do they serve freshly brewed Italian coffee, but also a delicious line-up of house-made goodies, including pasta, pastries and the most mouth-watering focaccia sandwiches. It gets better… they offer wine and cocktails, too! Chef Emil has been around for years and has two other eateries known for delectable non-halal Italian cuisine. However, in KLCC, he caters towards the non-pork eaters – and it's still delightful. I met Monica and Richard with a stomach ready for some wholesome food.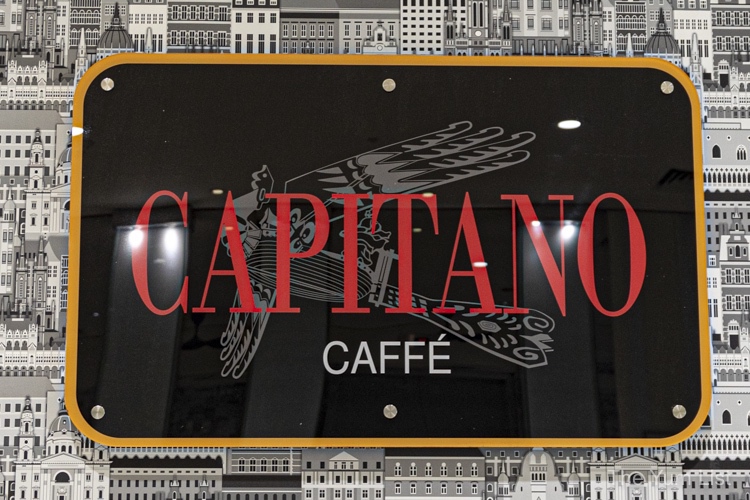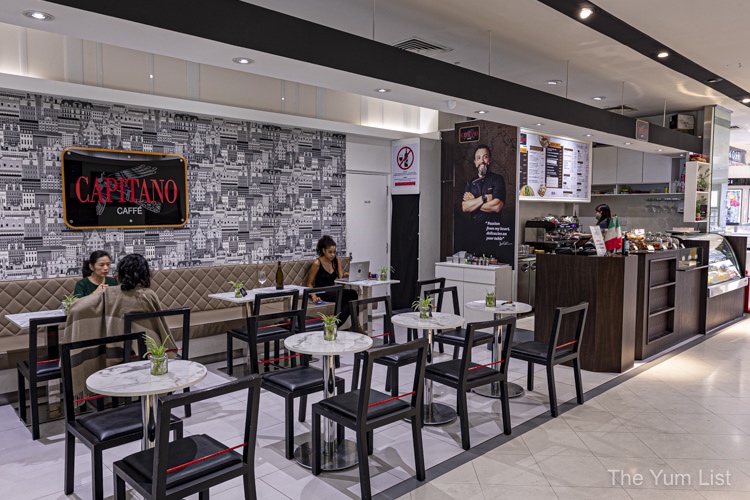 Capitano Caffe
Located on the ground floor of Isetan in KLCC, you can find Capitano Caffe from the outside of the mall by entering via Dotty's Cafe or from inside through the cosmetics section. Chef Emil tells us he's working towards getting the outside area as well, so an al fresco area would be the cherry on top of the pie. It's quite the prime location because what attracts hardcore shoppers who need a break and to re-energise? Great meals and drinks at Capitano Caffe are what.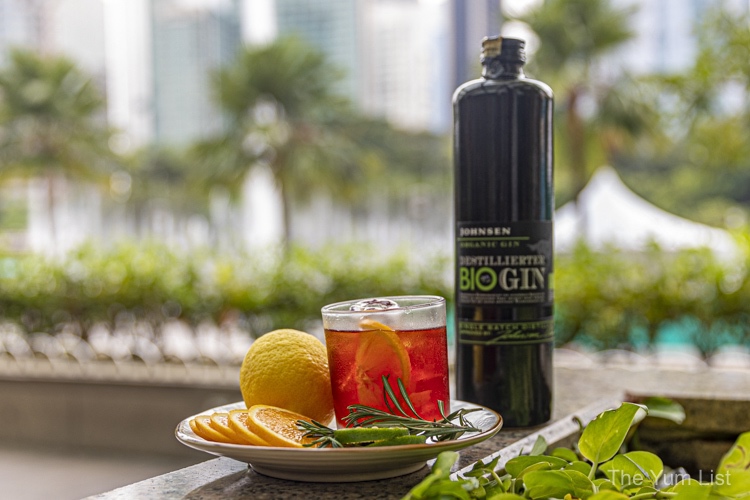 Chef Emil comes from a family of restaurateurs and winemakers. Hence, his wines are on display for sale, along with some Italian pasta and ingredients. In the display counter, he also shows his talent in making cookies, cakes, pastries, focaccia sandwiches and lasagne. Nothing entices the passerby shopper more than carbs! Sold.
As an adult, I get to eat dessert first if I so choose, and Emil happily obliged, winning my heart with a piece of the Chocolate Salami (RM18) straight from the display. Yes, you heard that right. Dark chocolate that looks like salami and tastes exquisite – a childhood treat he brought to the tropics. Off to a sweet start; let the meal begin!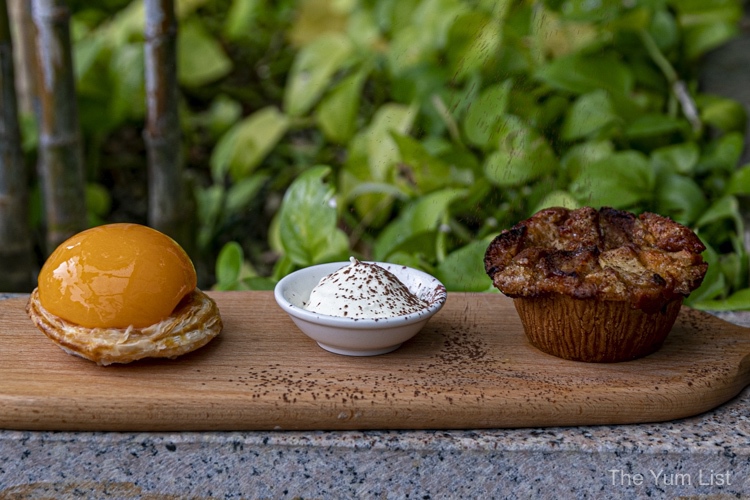 Capitano Caffe Drinks Menu
Coffee is good at Capitano Caffe thanks to their own line of beans for espresso-based drinks and pour-over. From Arabica to Robusta and a blend, the beans make the difference when you're looking for that caffeine hit. If you like your latte, the good news is that you'll soon be able to purchase the beans to take home, too.
As mentioned, the team behind Luretta DOP have winemakers in the family. And, as there's no middleman in getting the wine here, diners can enjoy quality, organic Italian wines at reasonable prices. As I sipped on coffee, Monica enjoyed a glass of their sauvignon blanc because, you know, wine not? To add more pizazz, soon they'll introduce buy-one-free-one wine in the afternoons – information soon to be updated, so follow their socials for more!
Furthermore, they also have a Buy-2-Free-1 Happy Hour cocktail deal from 5 to 8 p.m. on select bevvies of the day. We opted for the classic Negroni (RM34) and a Spritz Veneziano (RM34). Both cocktails were quite the deal because of the premium, family-owned booze in the mix. Luretta's Principessa was the secret to the Spritz, and the Negroni at Capitano Caffee features Johnsen Organic Gin – perfect refreshments for our warm afternoons.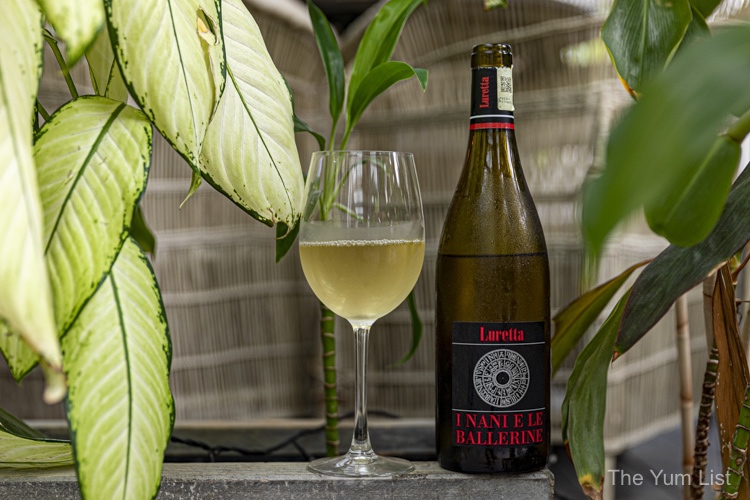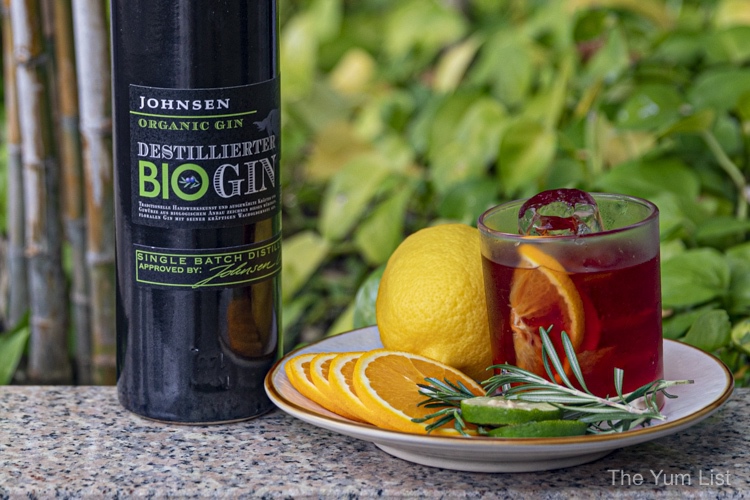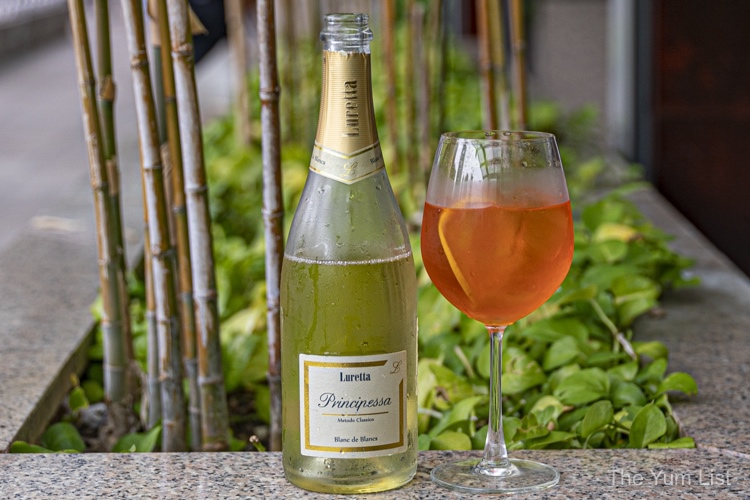 Food Menu
We began carb-happy with the Beef Lasagne (RM23), which came with layers and layers of delicious minced beef in handmade pasta sheets freshly cooked in Capitano's small kitchen. On a roll for pasta, we also devoured the Spaghetti Alla Puttanesca (RM26). What had me here was the hint of spiciness (thanks, Monica) in a bowl of wholesomeness and that rich tomato sauce that Italians do so well.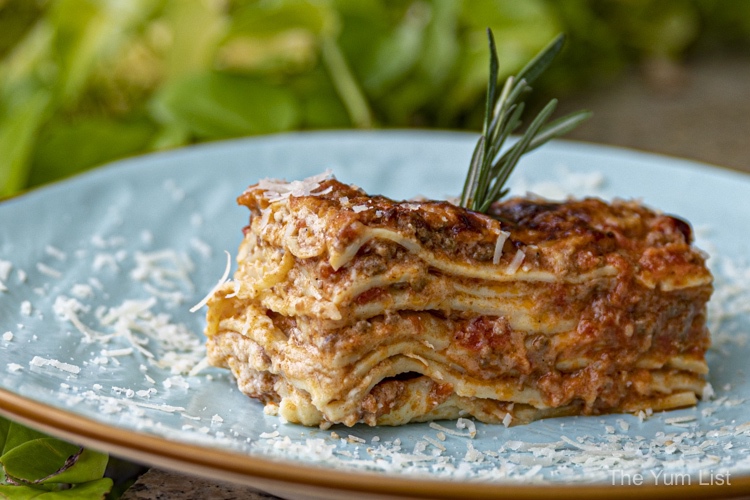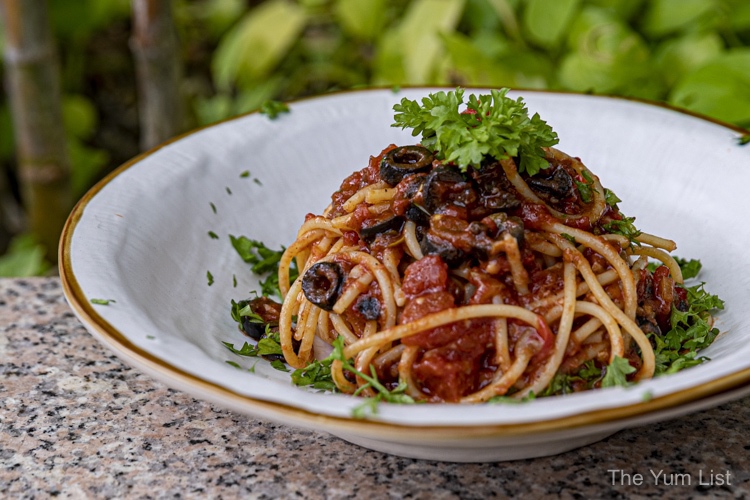 Switching to sandwiches, we made short work of Capitano's Venezia Focaccia (RM22), which had really delicious turkey ham. Imported from Italy and made from pressed breast, this is way better than the highly processed thins commonly found elsewhere. And, the bread, oh the bread! It was scrumptious! With the crispy exterior and light, fluffy interior, this would be great even without a filling. And it just so happens that you can have the pure unadulterated slices and eat them too. Despite our carbalicious beginnings, we practically wolfed down the Plain Foccacia (RM6). I also highly recommend it to wipe up the saucy remains of your pasta – or scarpetta, as the Italians say.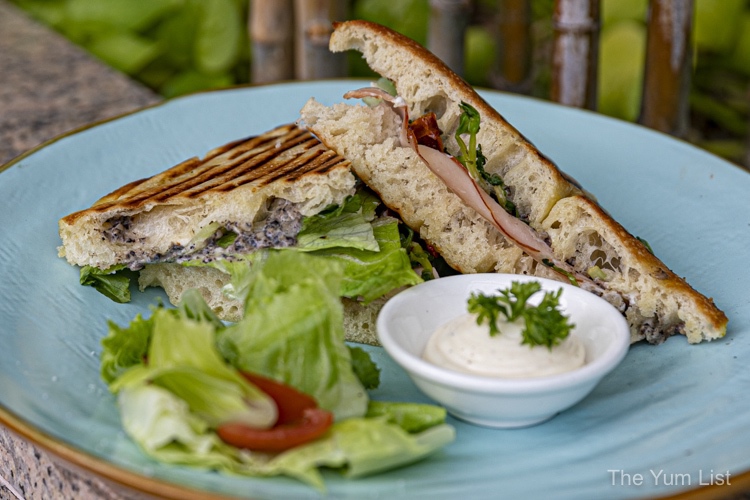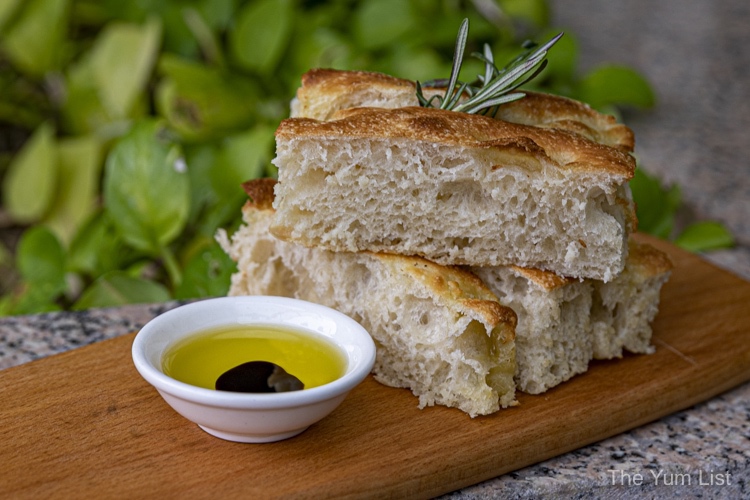 For that green balance, try the Tuna Salad (RM28). Nothing screams fresh more than basil dressing, big chunks of feta cheese and a mix of lettuce, tuna, corn, cucumber and red cherry tomatoes. Having had my greens, I felt prepared and guilt-free for the next bit, which is always my favourite, the desserts!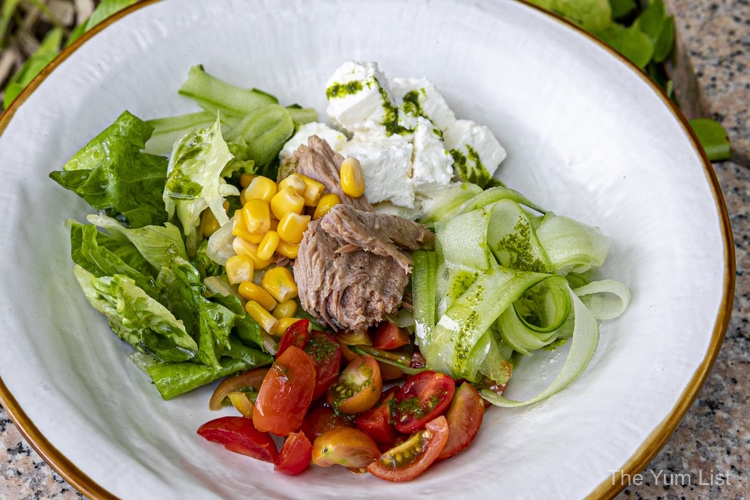 Capitano Caffe Dessert Menu
Chef Emil brought us three desserts, and they were all so good. You can tell when pastries hit different because it's handmade with love. We began with the Apple and Orange Cake Della Nonna (RM14.50), and it was just perfection served with a side of mascarpone (I know, naughty!). The top was lightly caramelised, and the base oh-so-moist. This would make a great brekkie or between-meals snack.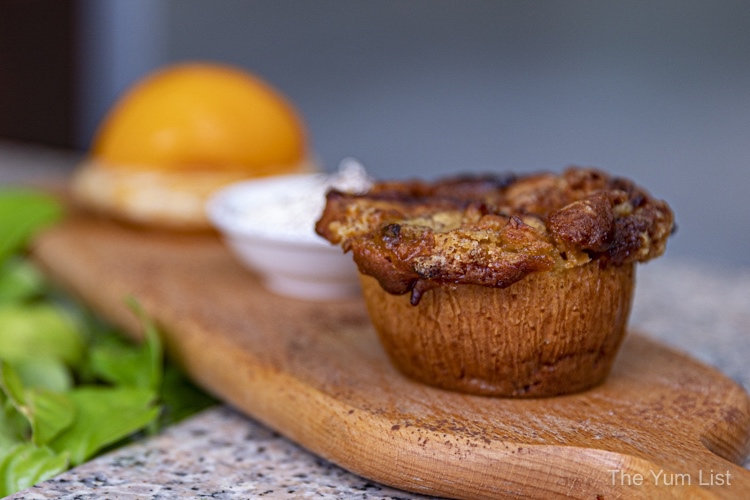 The Ricotta Peach Puff (RM14.50) not only looked like you wanted to stuff it all in your mouth but also tasted like an Italian dream. The pastry was light, layered and crispy, and it had such a beautiful creamy, cheesy interior topped with a big round half of a peach.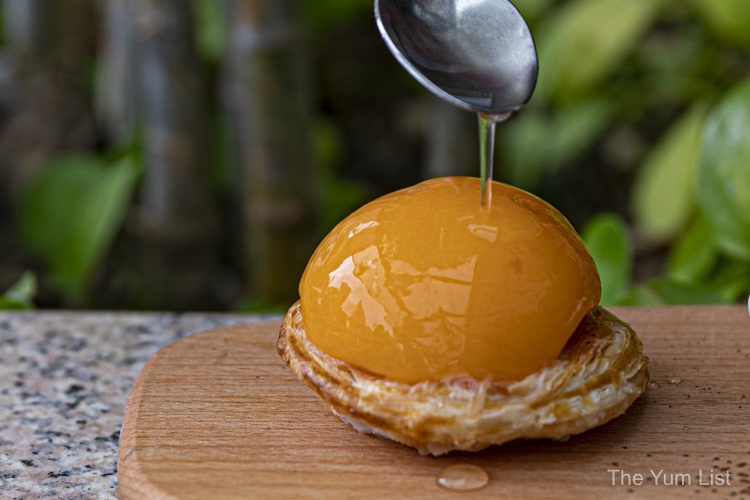 Lastly, we ended things with the Lovely Chocolate Souffle (RM22) that came with a show of Chef Emil scooping mascarpone cream in the middle and letting it ooze out. When I had a spoonful of this rich chocolate dessert, I knew I had to have another. Yes is my answer to your question if this is something you should order at Capitano Caffe.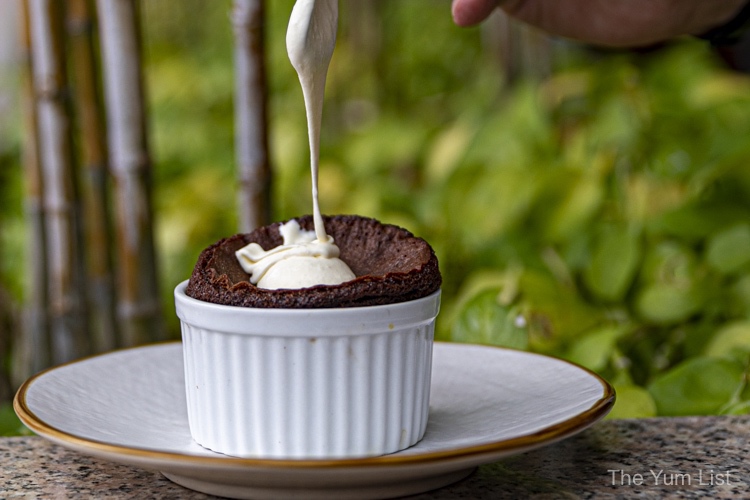 Come and Spaghet It
I'm keen to return and try all the other dishes on the menu (and probably get repeats of focaccia and nonna desserts every time). With hearty Italian cuisine all made from scratch and cocktail and wine promotions to boot, what's not to like? Shop and eat or just eat and eat; choose your pleasure.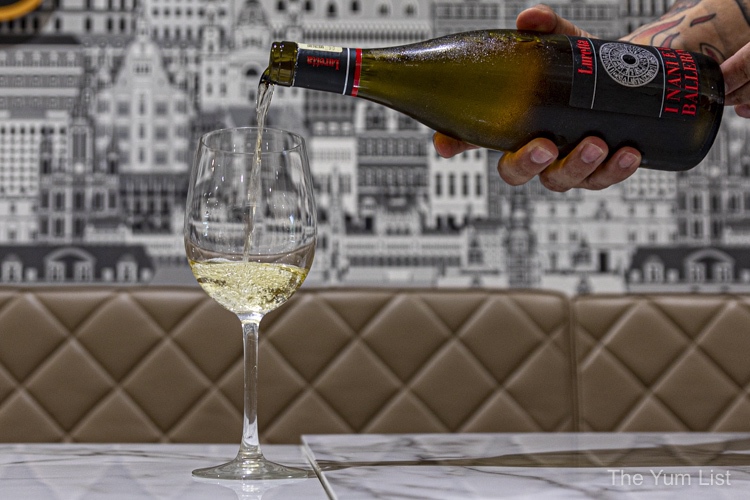 Reasons to visit Capitano Caffe: the friendly Chef Emil who's ready to give you heartwarming stories of food, his childhood in Italy and things he learned from his nonna; amiable staff, really gratifying pasta, heavenly focaccia and luscious desserts (they're very known for their tiramisu). As Arnold Schwarzenegger said, "I'll be back".
Capitano Caffe @ KLCC
G floor, Petronas Twin Tower, Isetan
Kuala Lumpur City Centre 505450
Instagram @capitanocaffekl
*pork-free
Capitano Caffe Opening Hours
Daily 10 a.m. – 10 p.m.
Find more Italian restaurants in KL here and stay up-to-date on the latest happenings in KL's food and beverage scene here and here.