Saito Sake – Malaysia
Saito Sake recently revealed three new labels in their core range to Malaysia!
Saito Sake is brewed in Fushimi, the southern part of Kyoto. It's said that water from underground brandishes an ideal balance of potassium and magnesium. Furthermore, being free of iron makes the water highly suitable for sake production. Cold Kyoto winters are also credited for creating excellent brewing conditions, favouring a smooth, clean character. Sai-to translates to beautiful capital, and the team behind the brand hope that consumers will imagine just that with every sip of their sake.
New Labels in Malaysia
Thanks to Asiaeuro Wines & Spirits (known for carrying a whole gamut of quality sakes), Malaysian residents have access to the trio of new labels: Sake Saito Dry Karakuchi (Green), Sake Saito Junmai (Brown) and Sake Saito Junmai Daiginjo (Red). The facelift of the labels aims to modernize the brand with a more contemporary appeal. The new illustrations are bolder and more exciting, representing key components of Japanese life.
Sake Saito Dry Karakuchi
The first, Sake Saito Dry Karakuchi, distinguished by its green label, is a refreshing, dry sake. Light in body with the addition of a little distilled alcohol, it offers a moderate aroma. This style is best paired with tempura, yakitori, and teppanyaki.
Sake Saito Junmai
Sake Saito Junmai, in the brown bottle, sees a greater dominance of rice on the palate than the first and is made with at least 30% milled rice. It also increases to a medium body and ends with a thread of acidity in the finish. Fruity green apple aromas entice the nose, and ramen makes an excellent food partner.
Sake Saito Junmai Daiginjo
Lastly, the red bottle, Sake Saito Junmai Daiginjo, showcases fruity aromas such as pear and offers a rich flavour and elegant finish. As with the previous sake, Junmai, this Daiginjo is also made from Yamadanishiki rice (the most suitable for brewing sake). Think sashimi, sushi, and other delicate flavours when pairing this with food.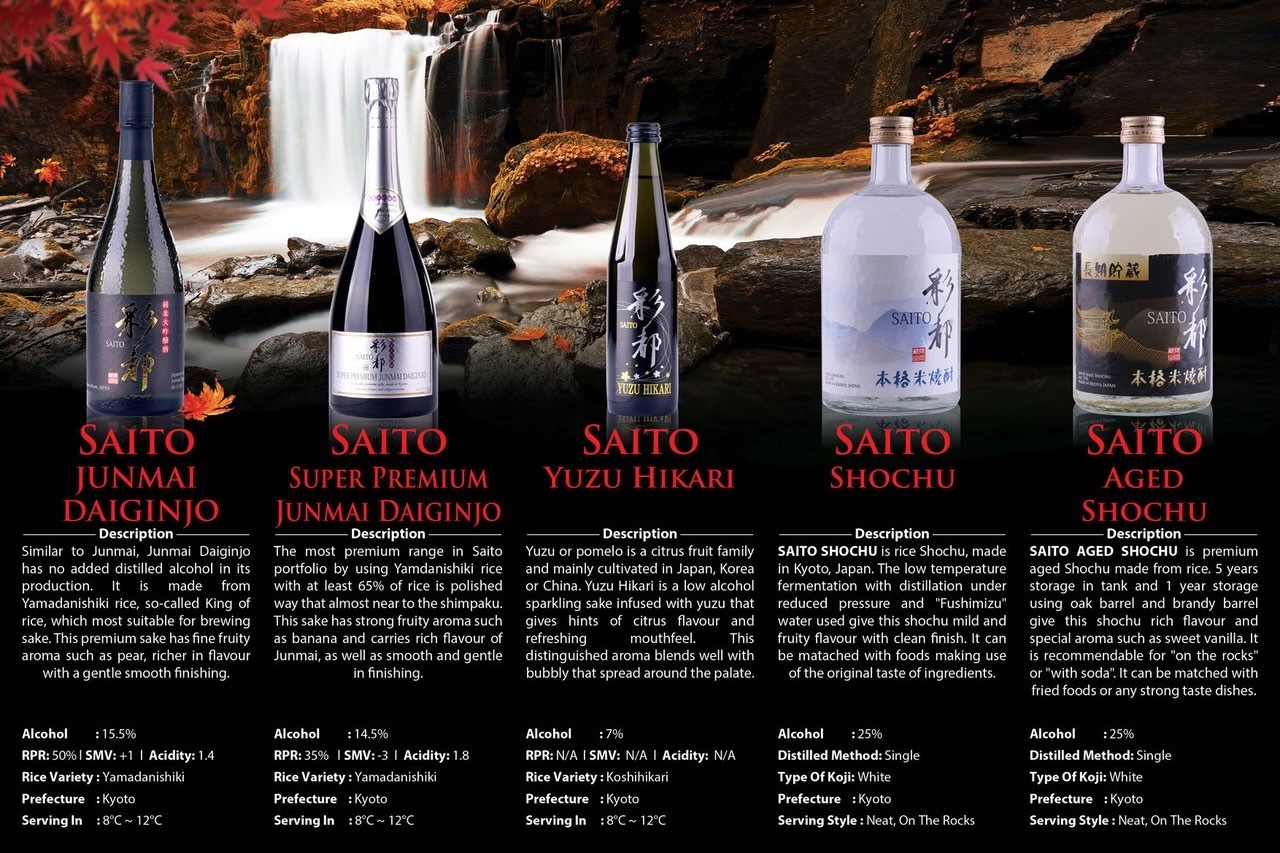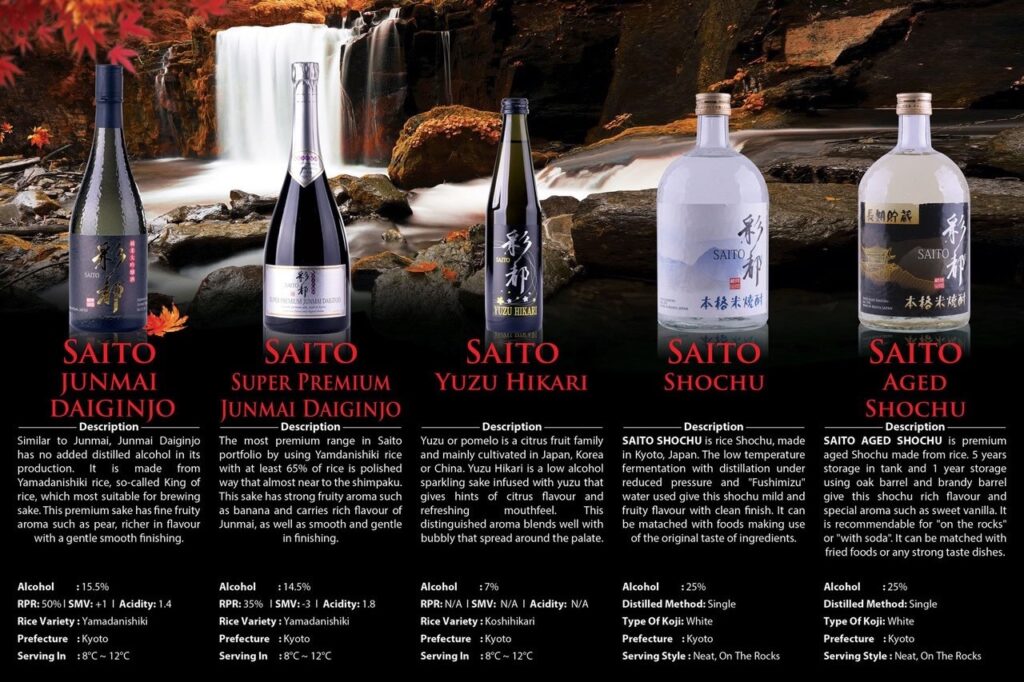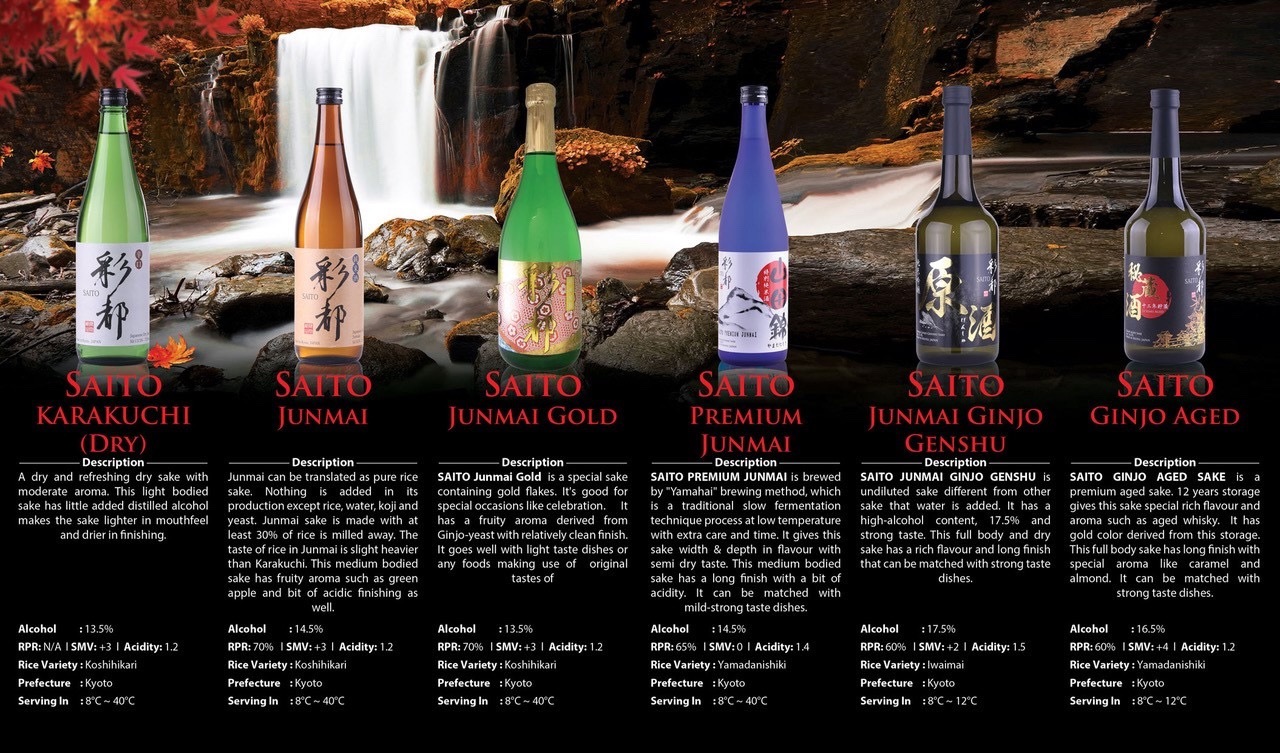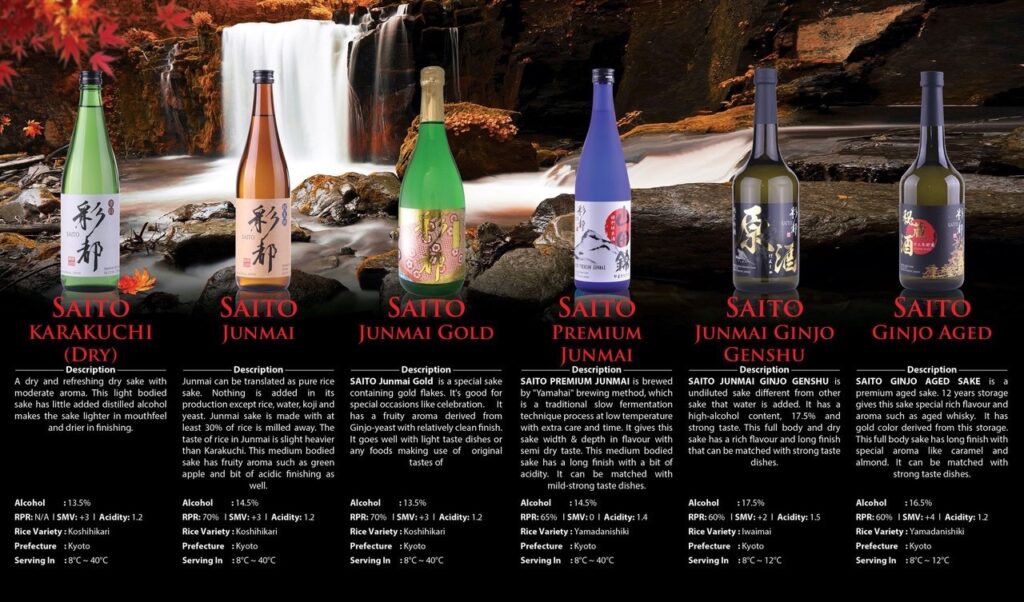 Find more on Malaysia's wine scene here and stay up-to-date with the latest gourmet and travel recommendations for Malaysia here and here.