Sunday Roast at The Library
Words: Jacob Weber
Photos: Monica Tindall
For a young man who grew up in the northern English countryside, a 'Sunday Roast at the Library' at The Ritz-Carlton, Kuala Lumpur, is like winning a golden ticket to Willy Wonka's Chocolate Factory. If only the other villagers could see me now, they'd greet me as a king – and certainly, the incredible spread at The Ritz is fit for one.
The 'royal entrance' isn't blaring trumpets but soft piano music that sets the tone perfectly for you to sit back in your comfortable chair and survey your culinary kingdom. And this kingdom stretches far and wide, with a vast selection of appetisers, salads, cold platters and condiments, cheeses and desserts – and of course, the exquisite carvery selection.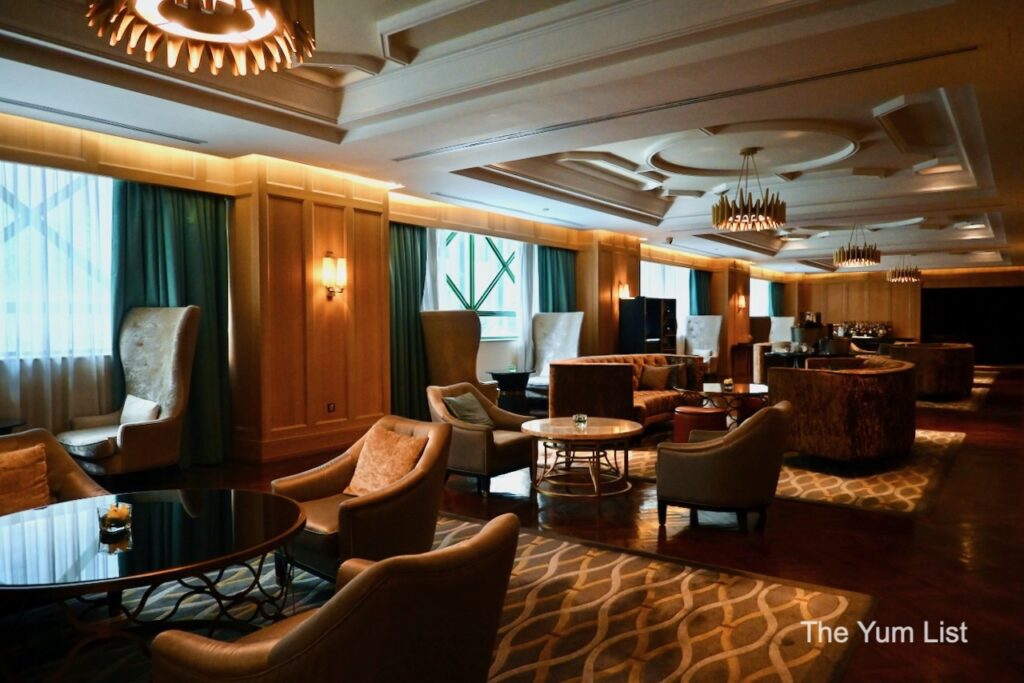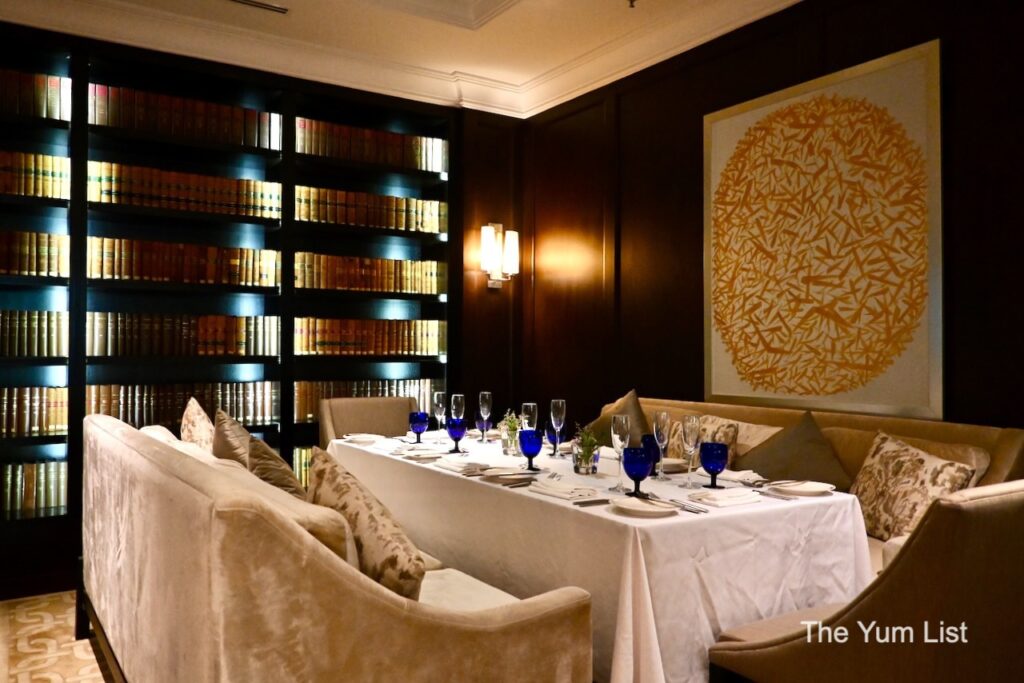 Sunday Roast at The Library
The Library is a charming spot for a Sunday lunch; elegant without being opulent, impressive without being intimidating, posh without being pretentious. Gleaming white tablecloths stand out against the warm wooden bookshelves, where brightly coloured modern books are dotted amongst the old leather-bound volumes; it's part-modern, part-classic, and all-captivating.
We opt for the full Sunday Lunch package – RM398++ for unlimited Prosecco, wine and beer – and begin proceedings with the best Bloody Mary I've ever tasted, a spicy-salty-savoury number that kicks the taste buds into gear. Although they don't need any help, the spread will have you salivating as soon as you walk in. (But remember it's a classy place, so don't drool on the plush carpet.)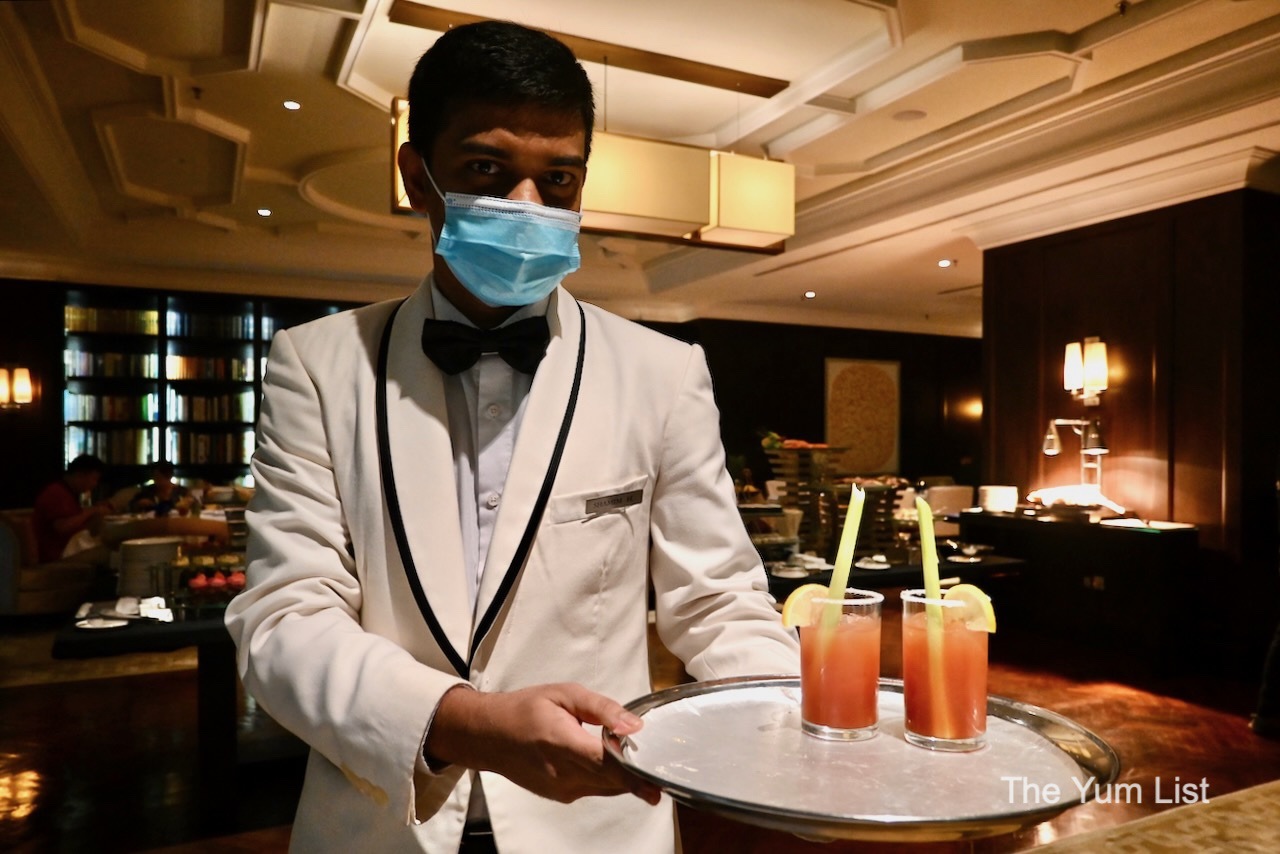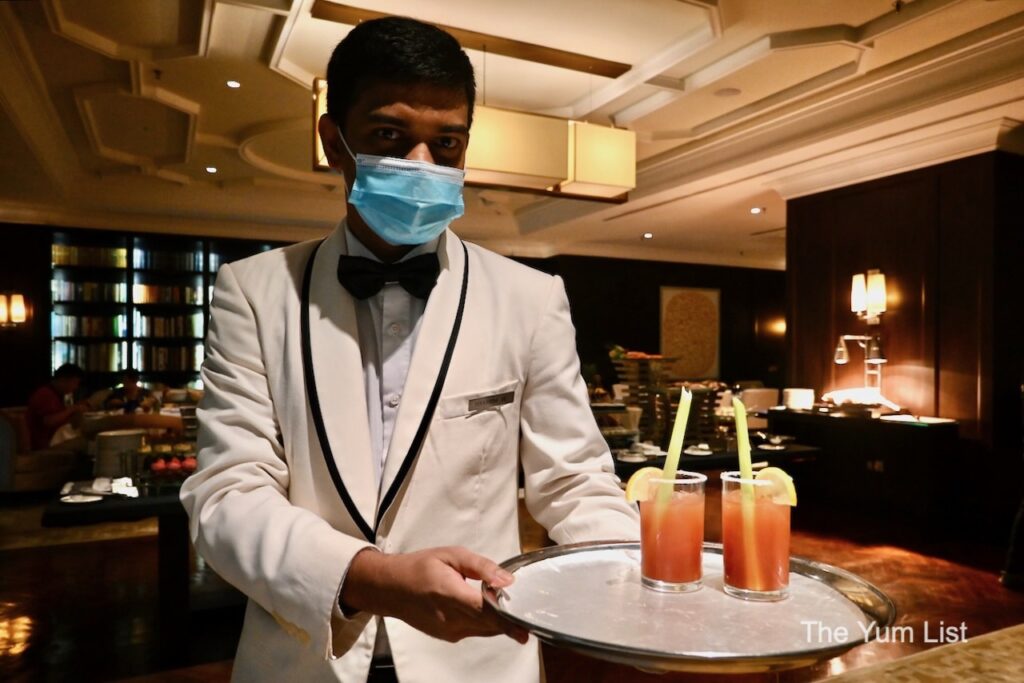 Seafood & Sparkling Wine
The buffet is presented so perfectly that you hesitate to be the first one to disturb it. However, it's all so appealing that you can't resist for long. Start with the stunning seafood on ice: Flower Crabs, Tiger and Freshwater Prawns, Clams, Oysters and Mussels, washed down with the first glass of crisp, sparkling Prosecco.
As you'd expect from The Ritz-Carlton, the service here is impeccable; attentive but not intrusive, happy to help take or pose for photographs, and incredibly generous with the unlimited pouring. Before you've even finished your glass, a white-blazered waiter or waitress silently wafts into view with a smile and a steady hand to top up your drink. It's tempting to sink a few glasses before you get stuck into the main courses, but it pays to pace yourself because every dish goes well with a different drink.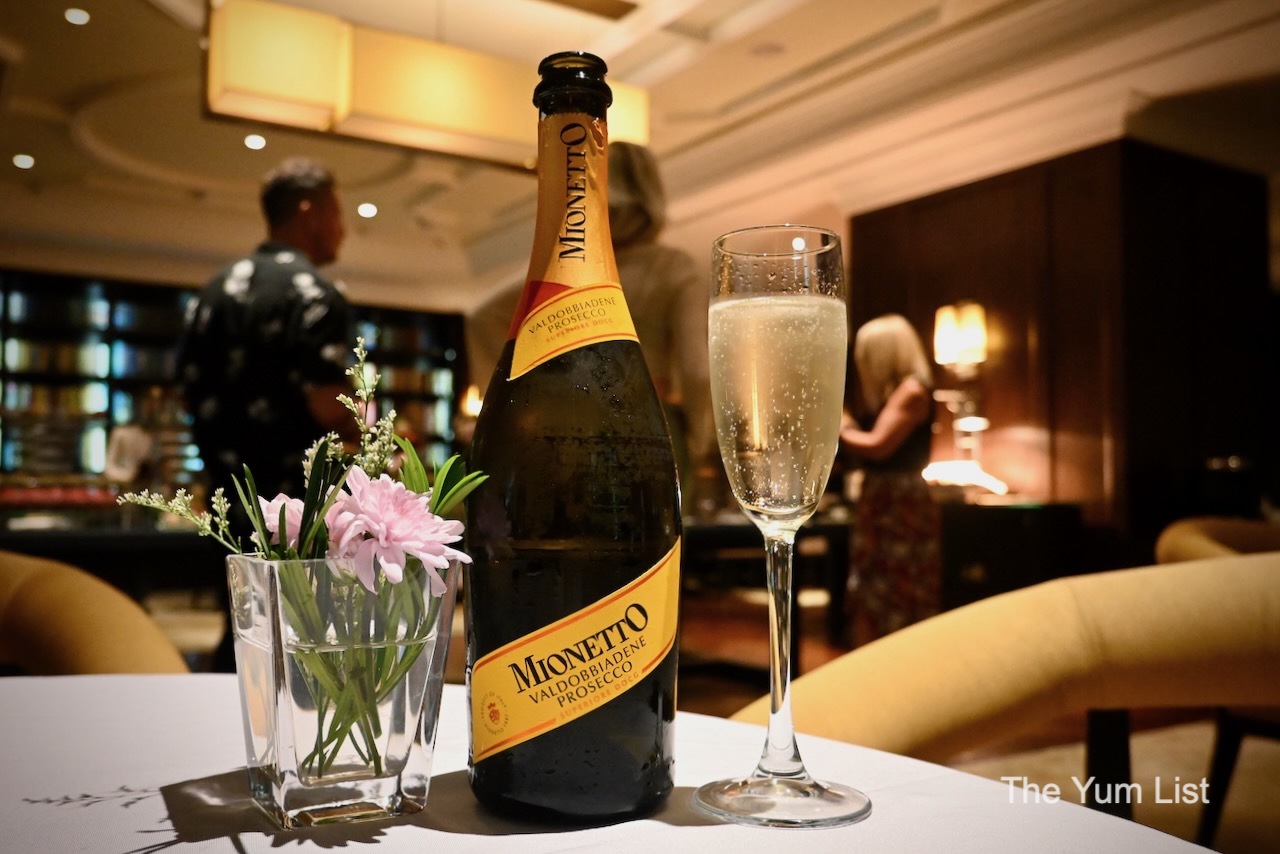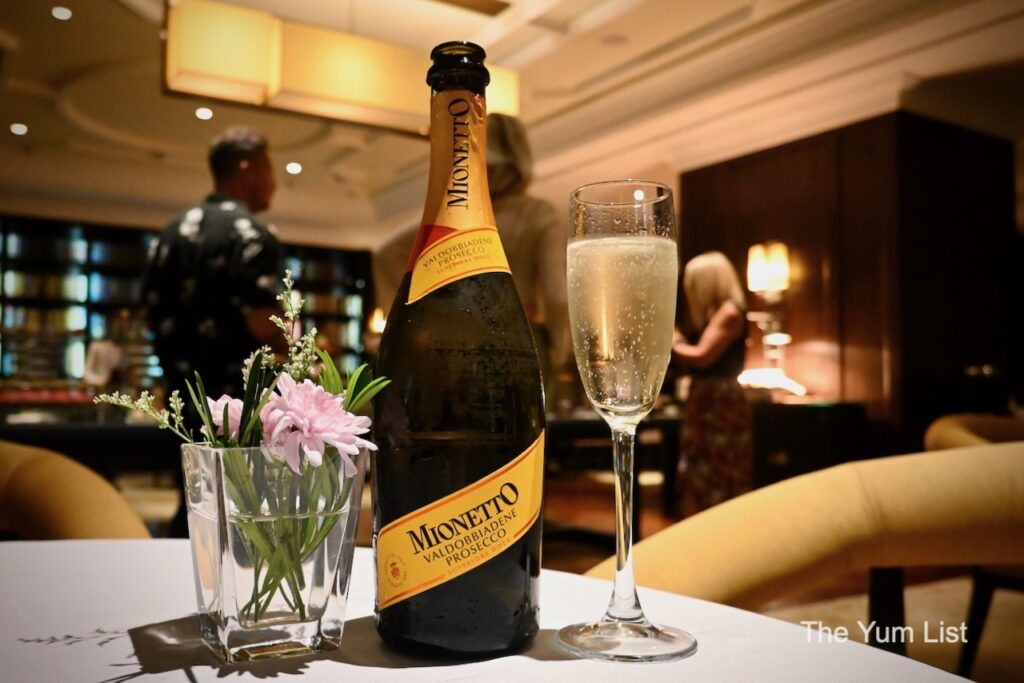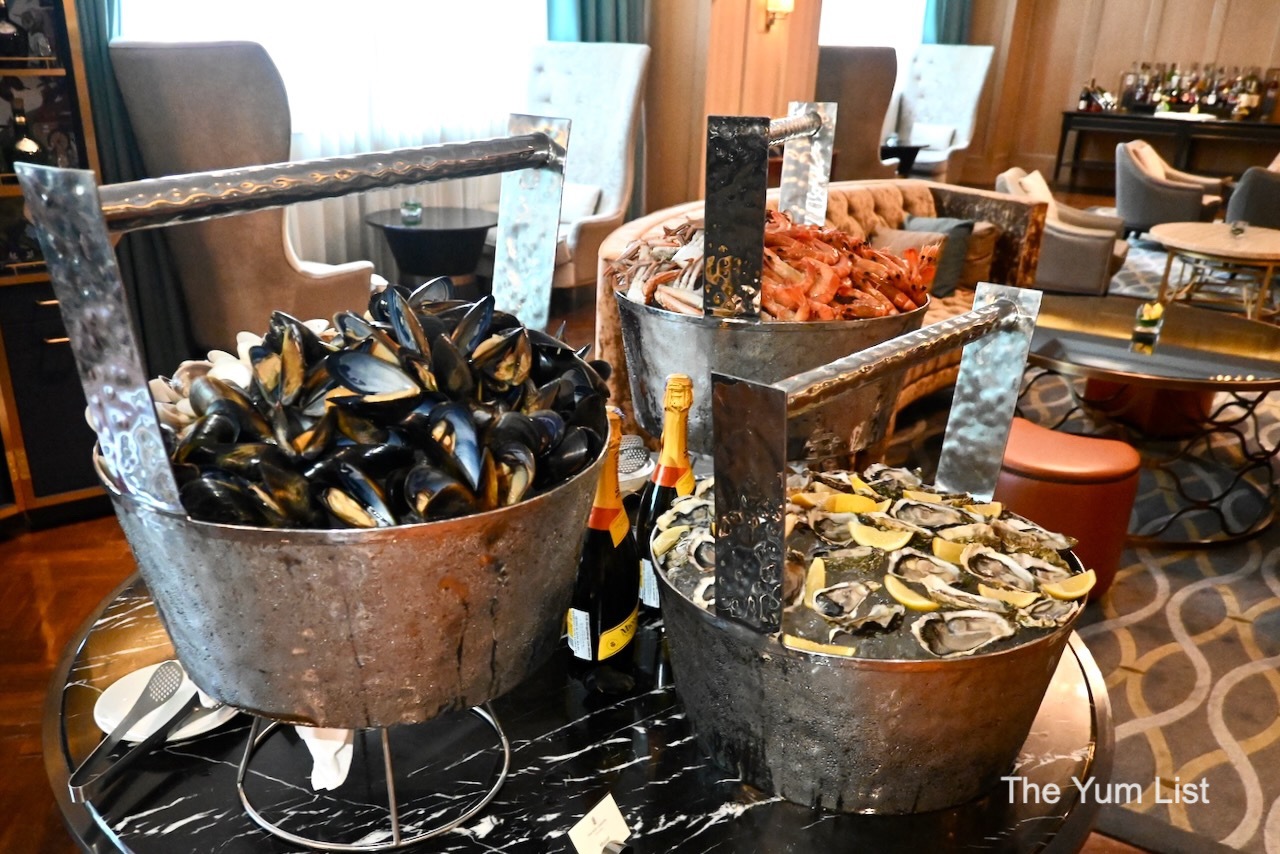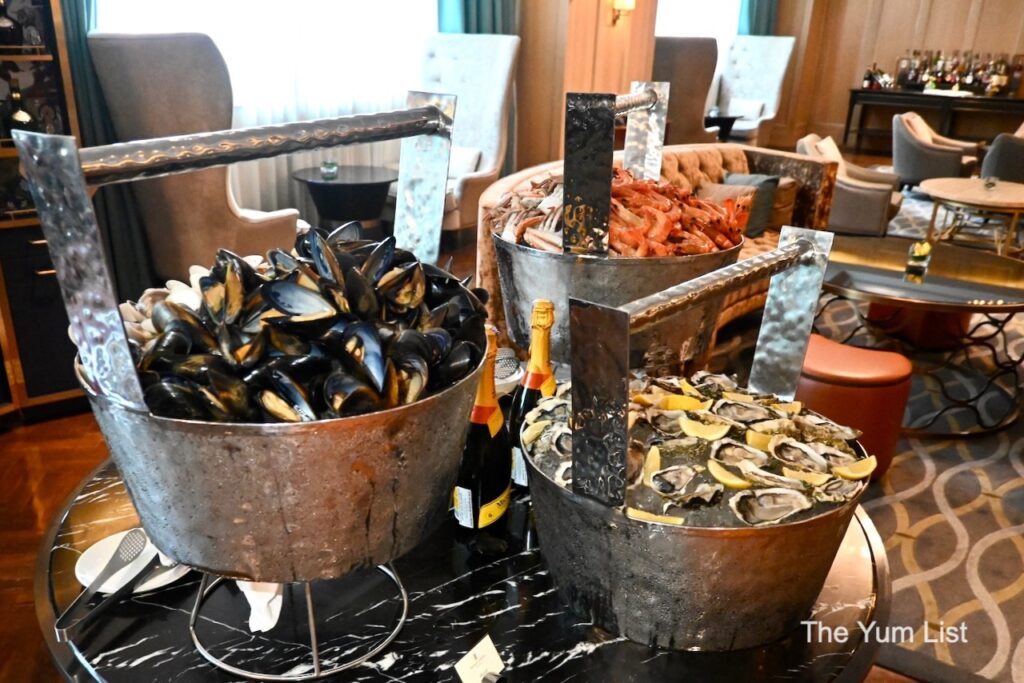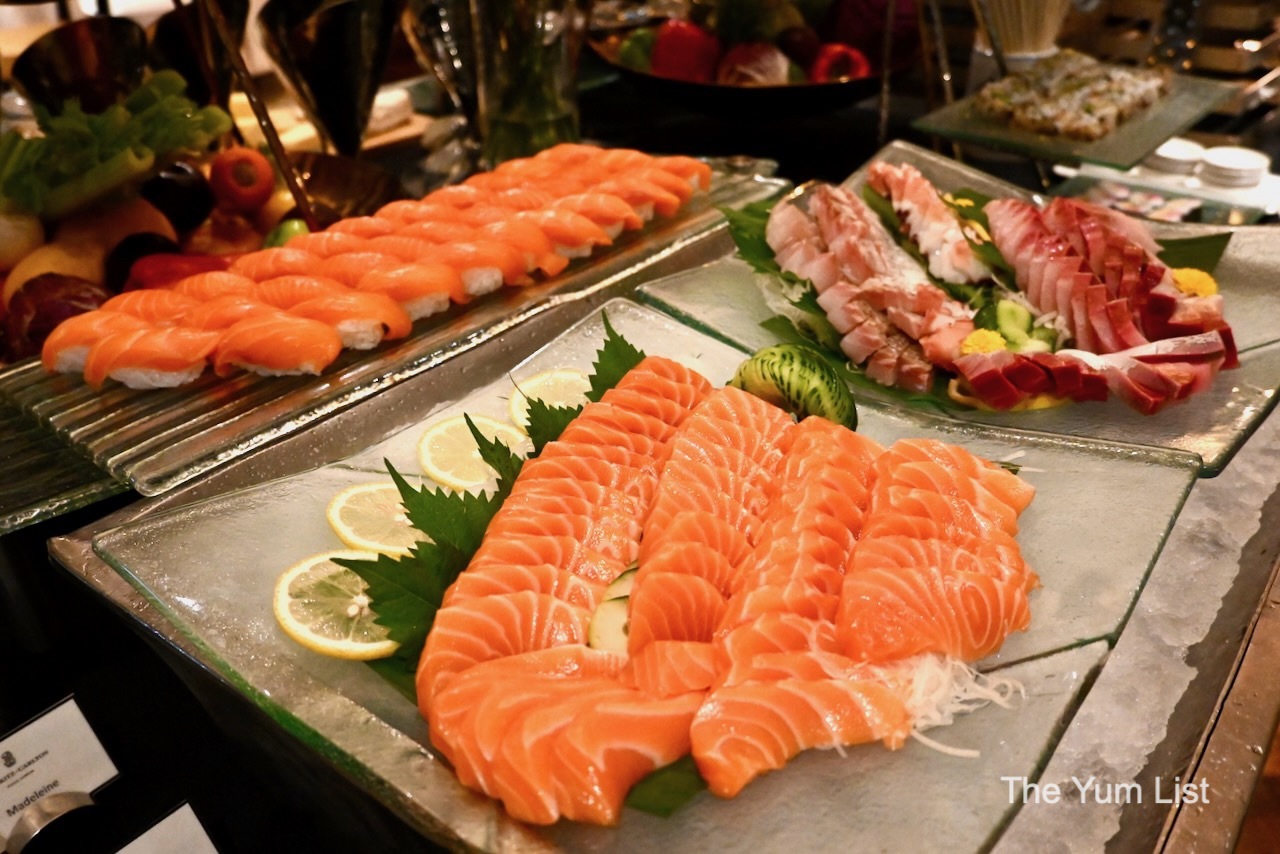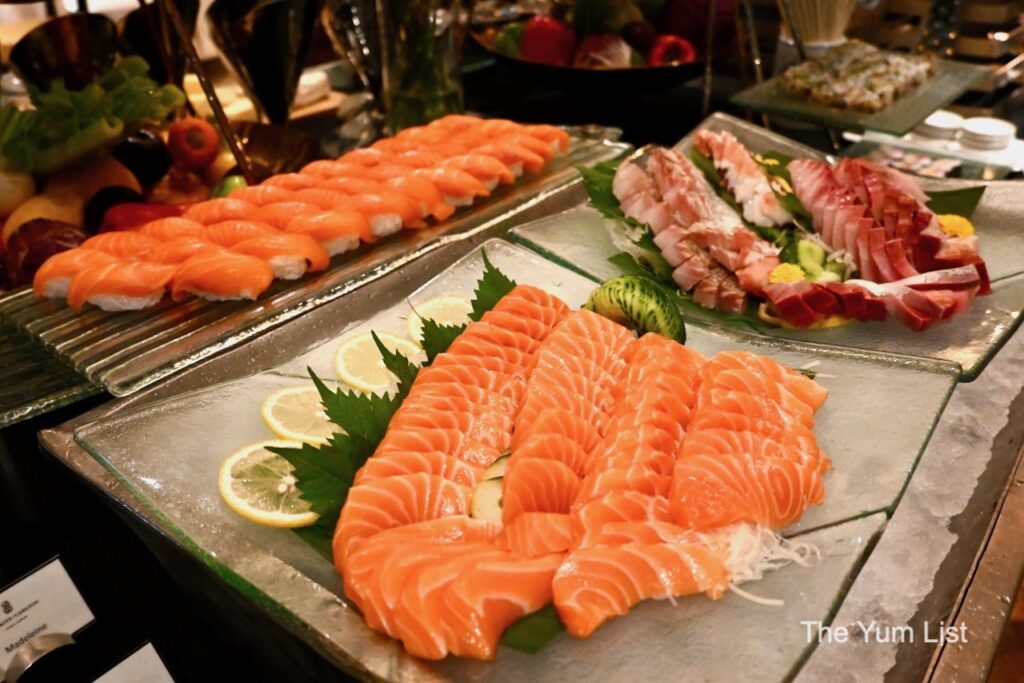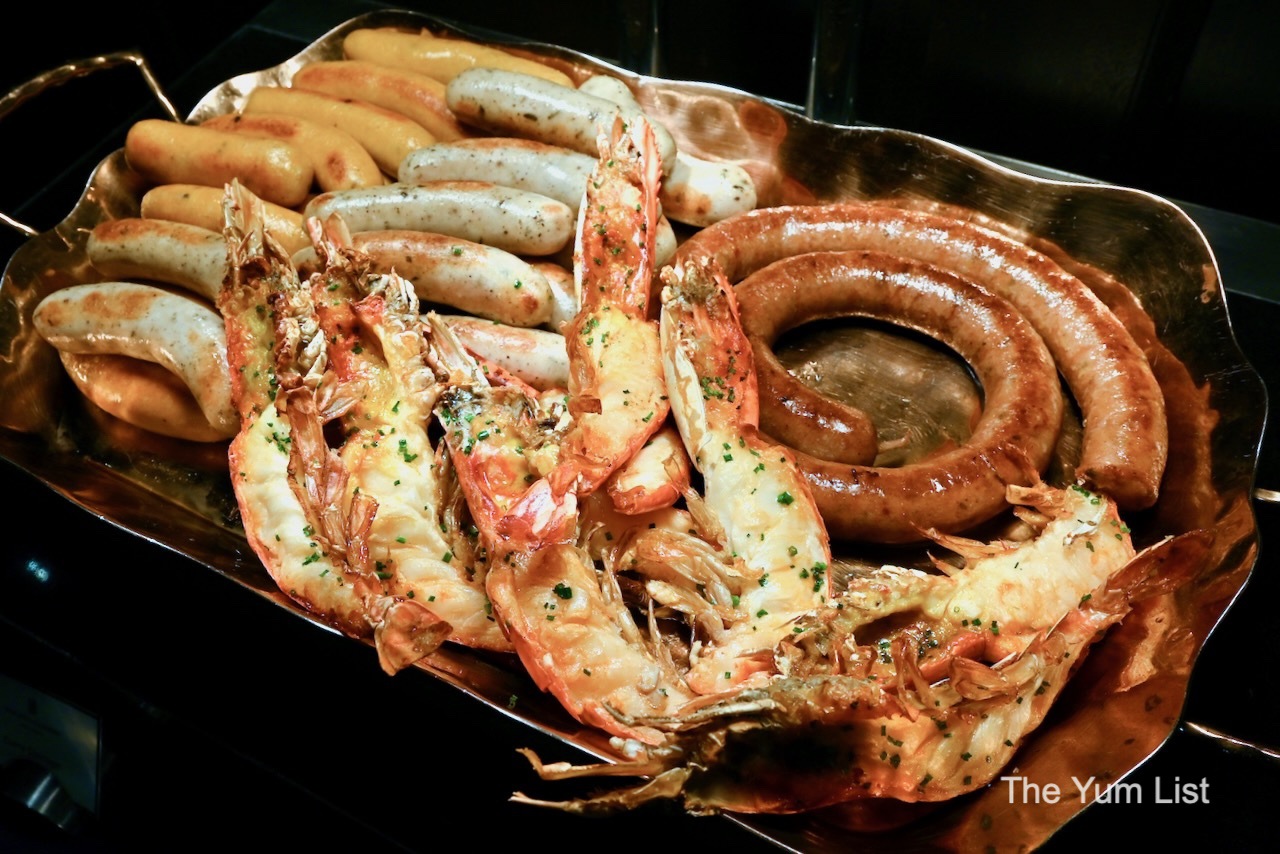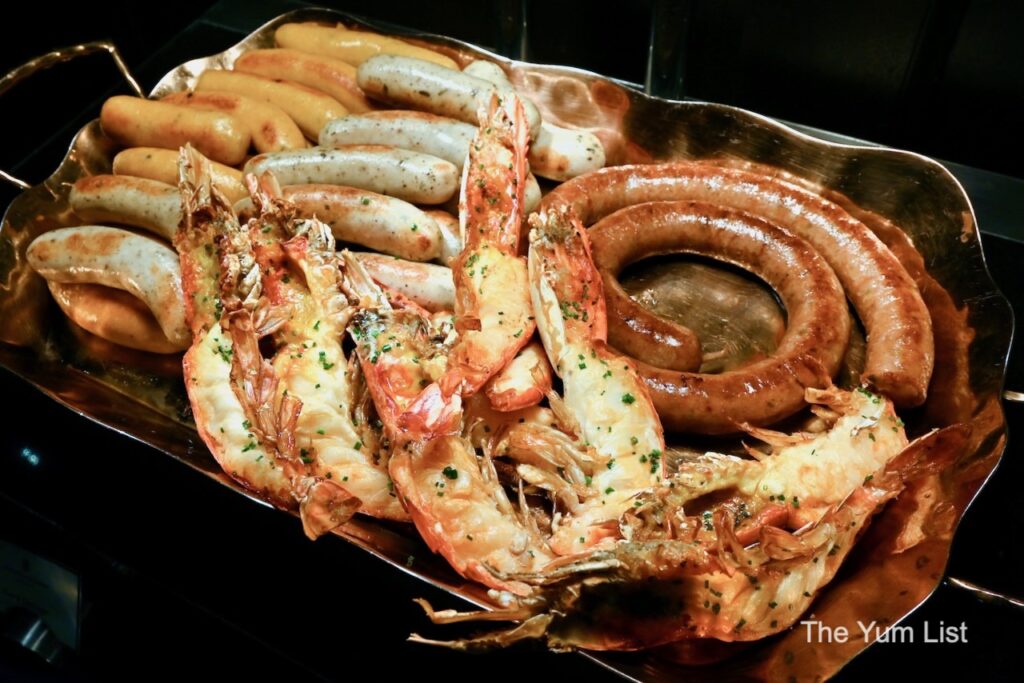 Cold Cuts, Carvery, and Classic Desserts
The succulent roasted Angus Rib-eye tastes even better next to a delicious Chilean red wine. The house white nicely lifts the Corn-fed chicken and Salmon En Croûte with Dill Veloute. Staying true to British tradition, all carvery mains are served with delicious oven-roasted vegetables and hearty gravy. It's enough to make me homesick, so I have one more Prosecco to cheer me up.
After the (second helping of) roast beef, the cold cuts are a lovely light interlude before the indulgent dessert options. I opt for Turkey Breast Pastrami and Smoked Duck Breast with some Sushi and Sashimi on the side, which all combine brilliantly with the impeccable selection of sauces, salads and condiments (and another glass of white). It's tempting to nibble and graze as much as you can over multiple plates – but again, pacing is important because you are absolutely going to want to leave room for dessert.
There's something for every sweet tooth, whether rich Chocolate Tarts, creamy Crème Brûlée, or something tangy and sweet from the fresh fruit platter. If you prefer a savoury finish, the extensive cheese selection is sure to satisfy you. Whether cheese or cheesecake, it all goes well with another glass of fizz.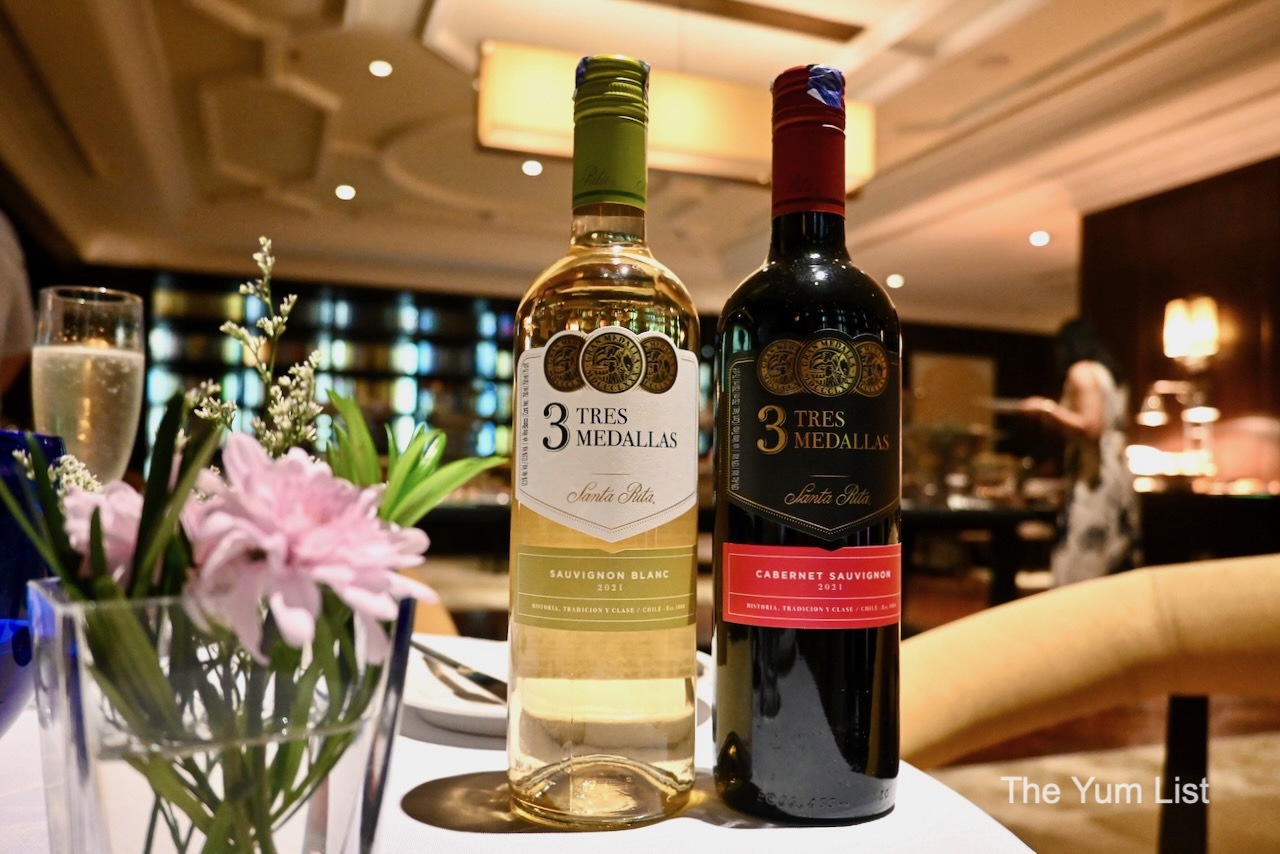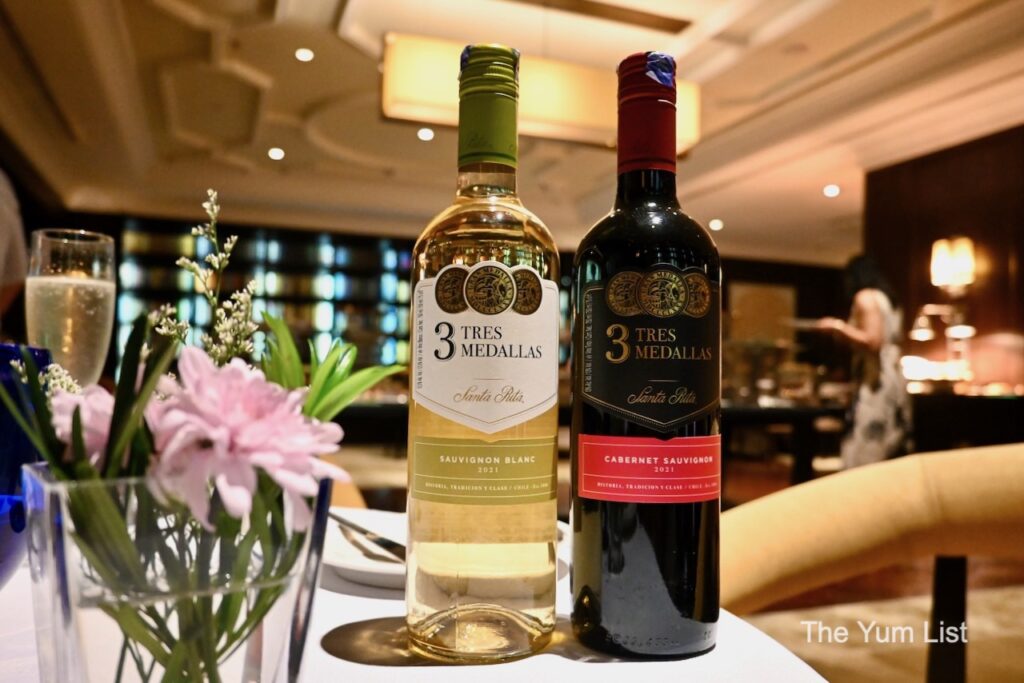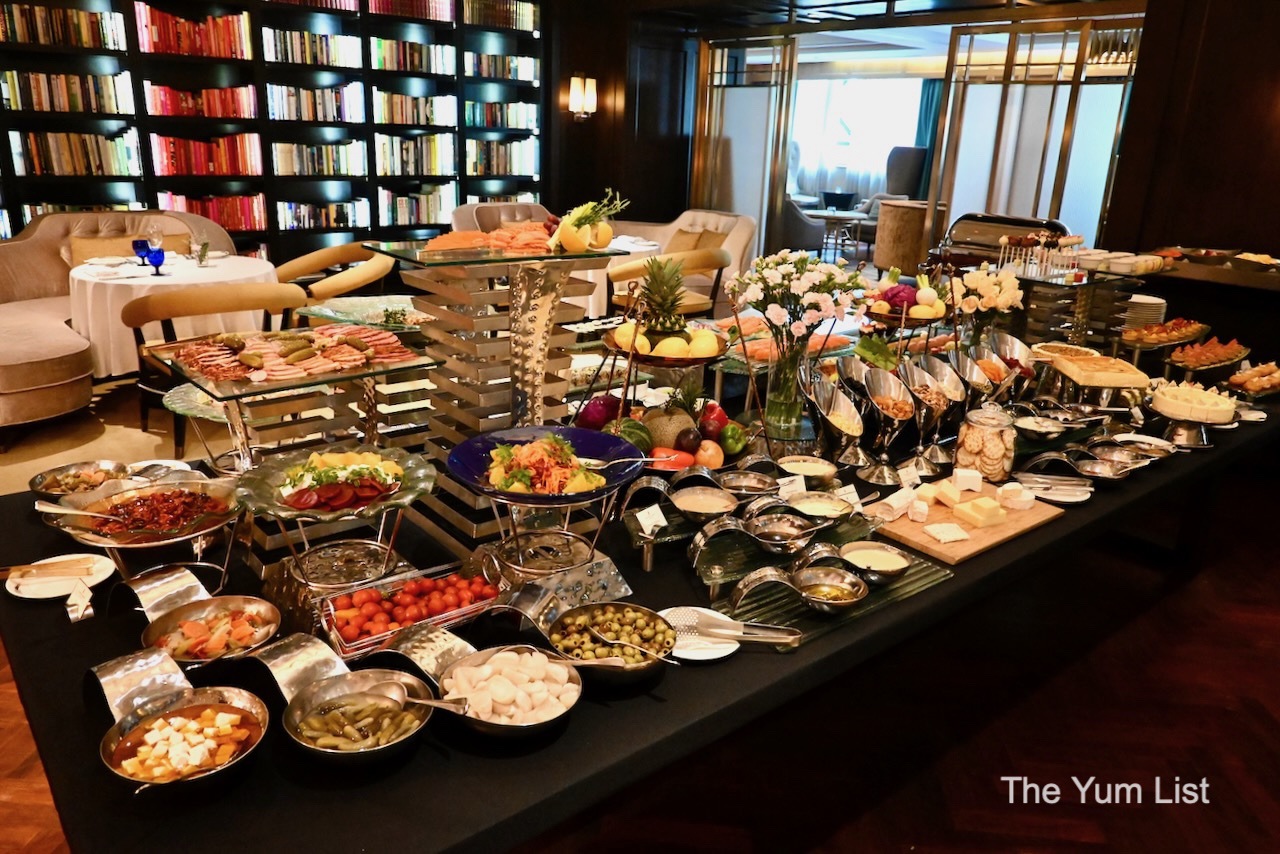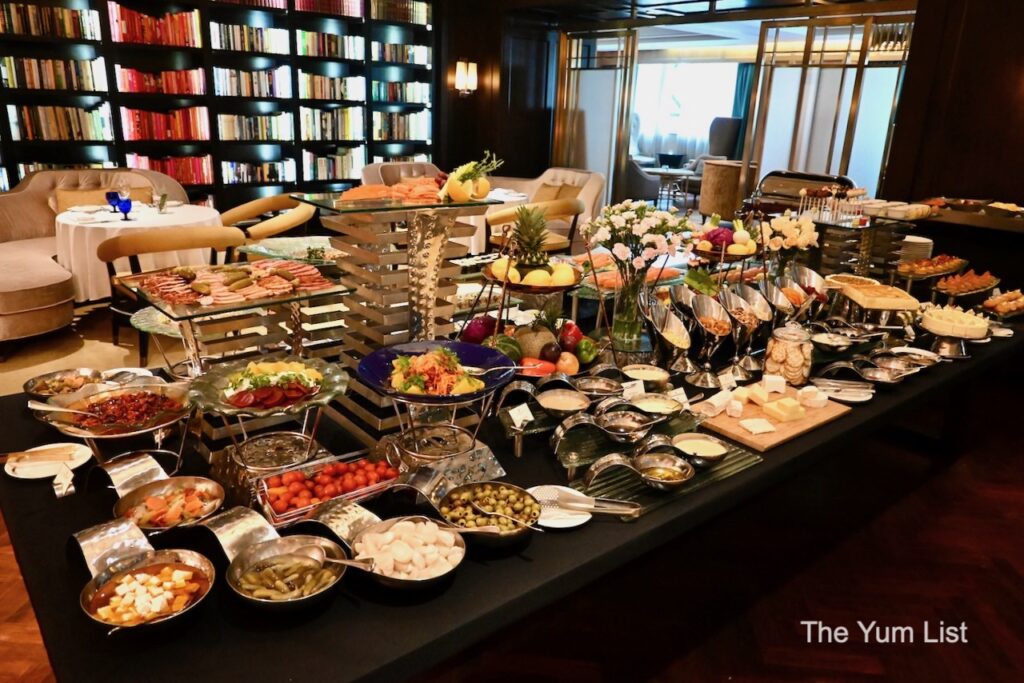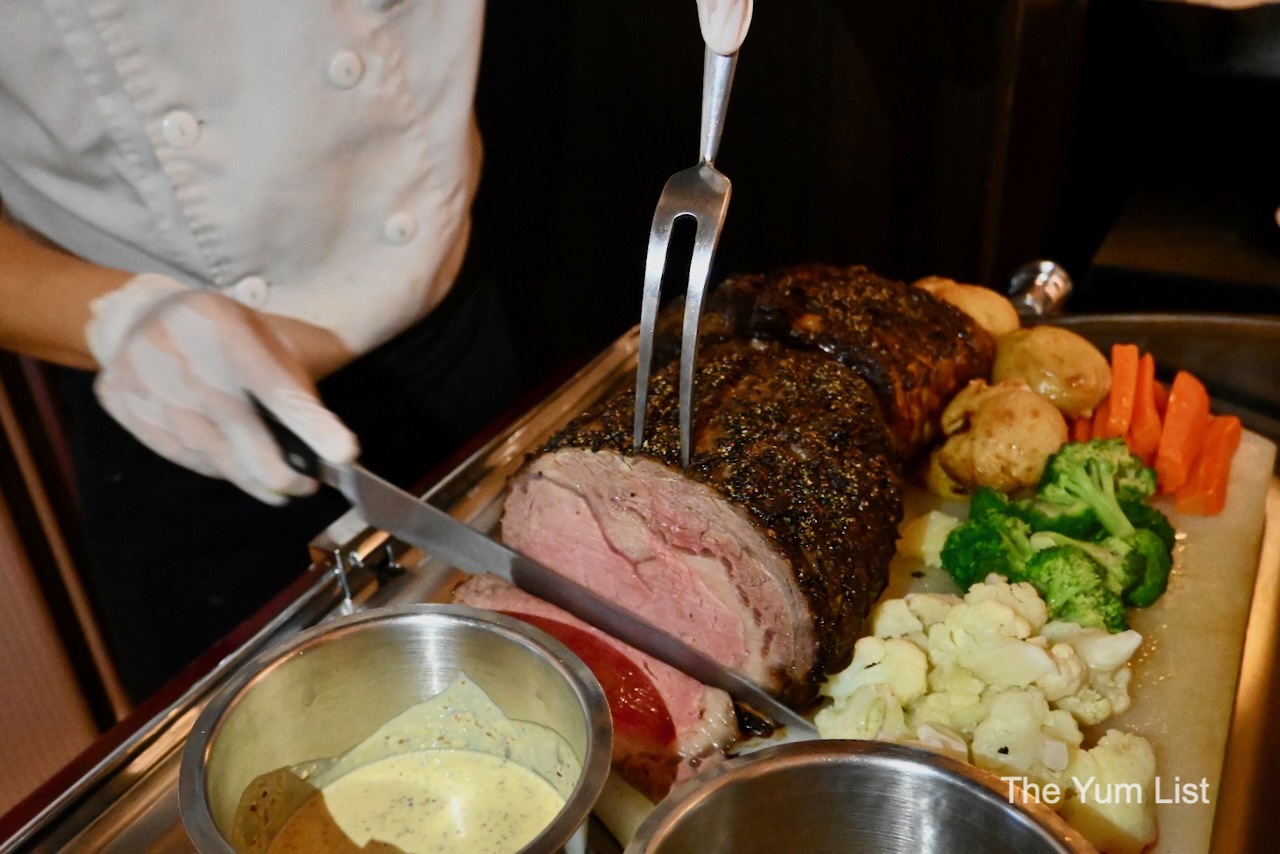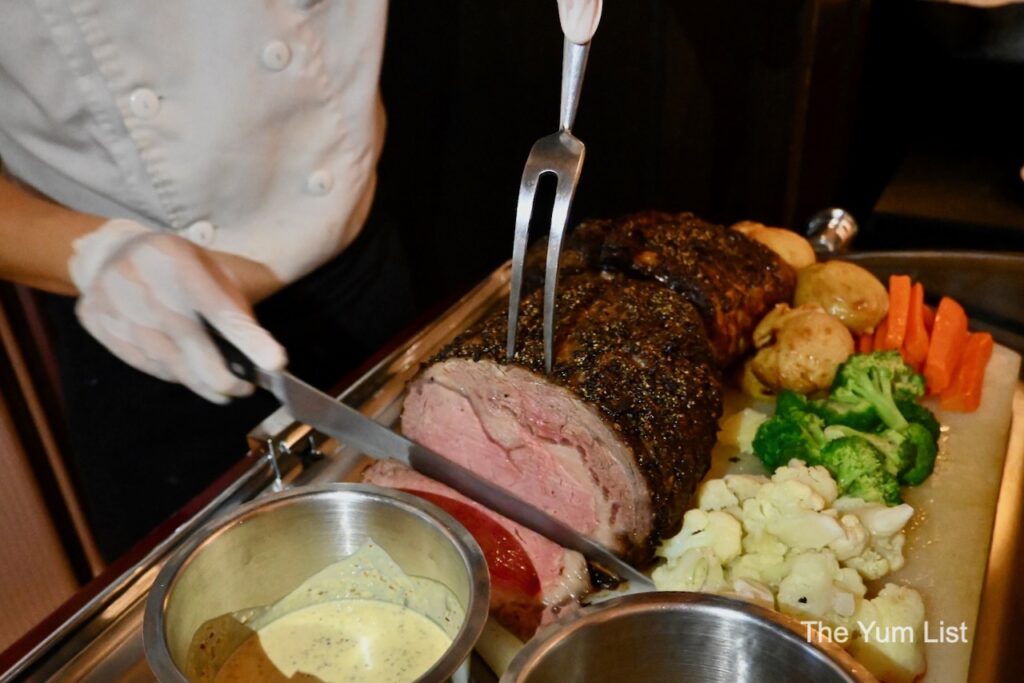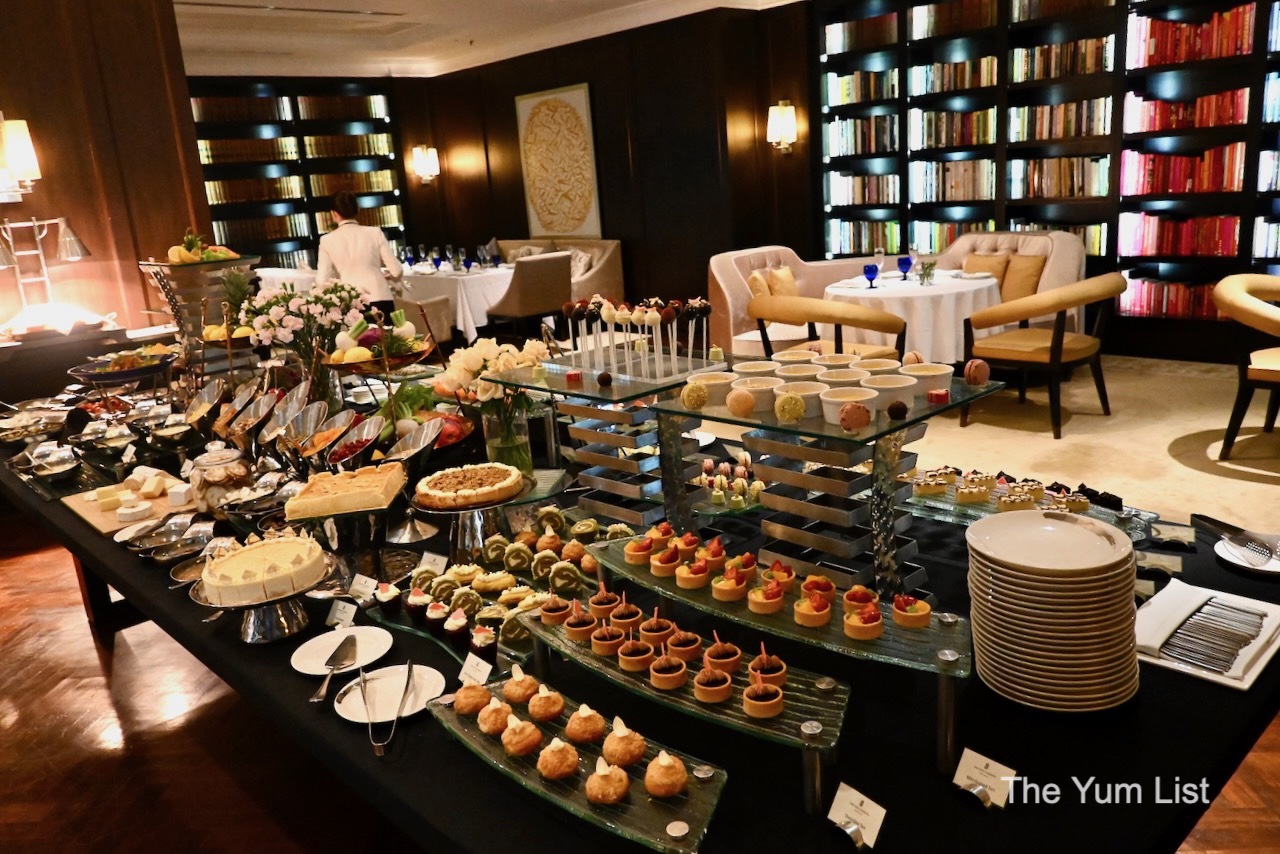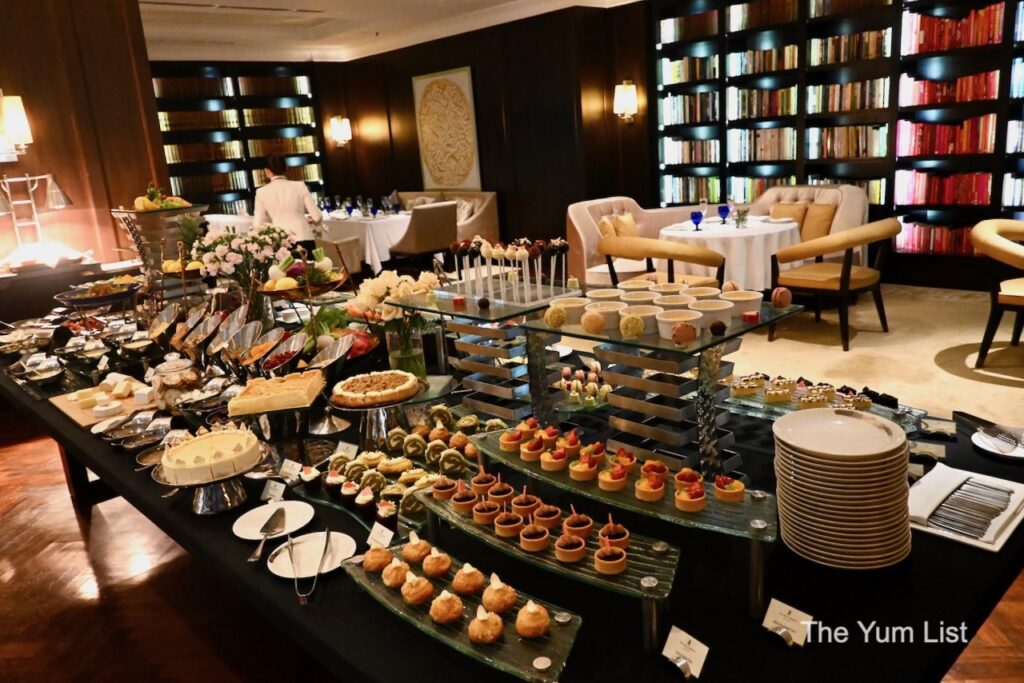 Sunday Roast at the Library Review
Sunday Roast at the Library really captures the quintessentially British dining experience. There's nothing here for the sake of novelty, save for a couple of intriguing Eastern touches – you won't typically find Sushi or Green Tea Swiss Rolls on an English menu! It's 'standard' Sunday fare, done to a very high standard; high-quality comfort food with a very classy touch. And at under RM400 for three hours' unlimited pouring in this wonderful setting, it is very reasonably priced (with the alcohol-free package costing RM198++).
It may not be your regular Sunday roast, but you certainly don't have to save it for only the most special occasions. The Ritz-Carlton, Kuala Lumpur, gets the royal seal of approval.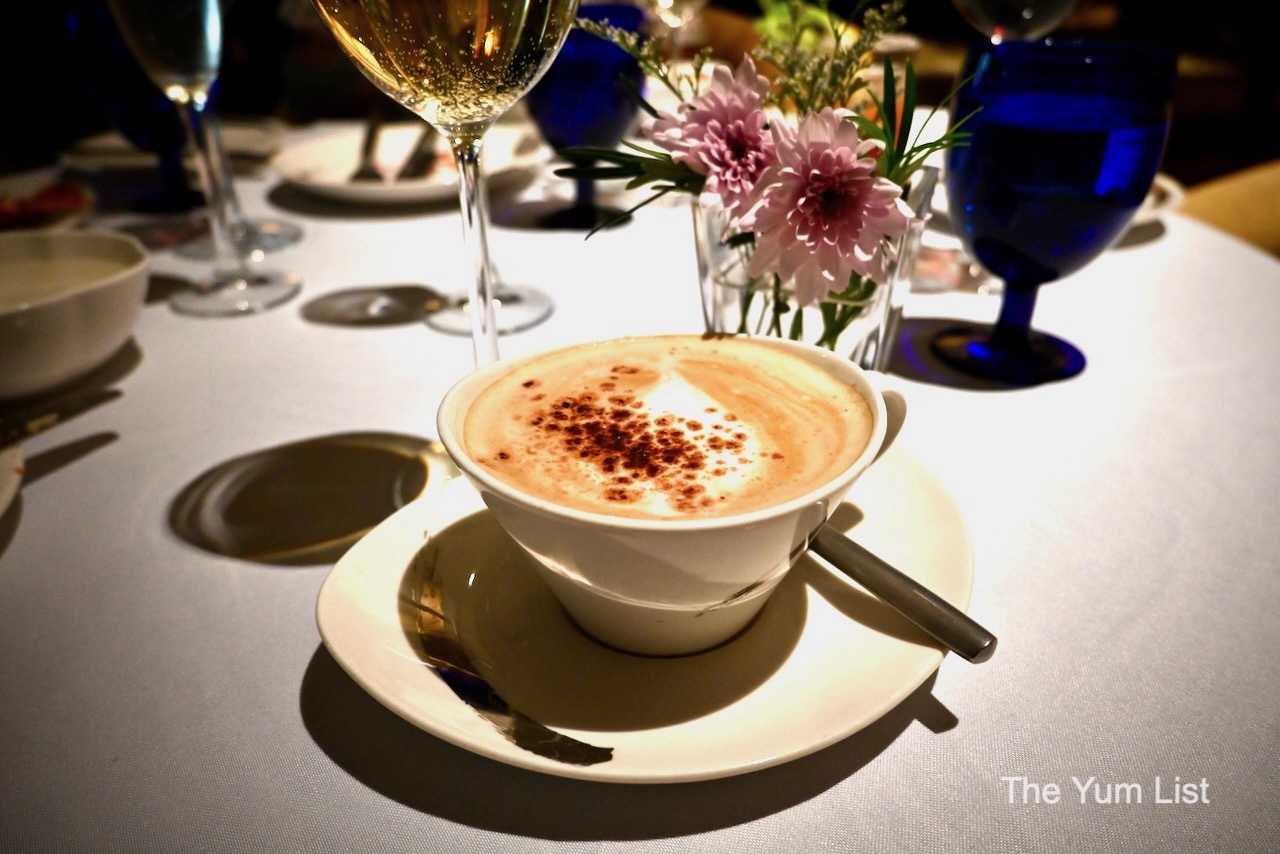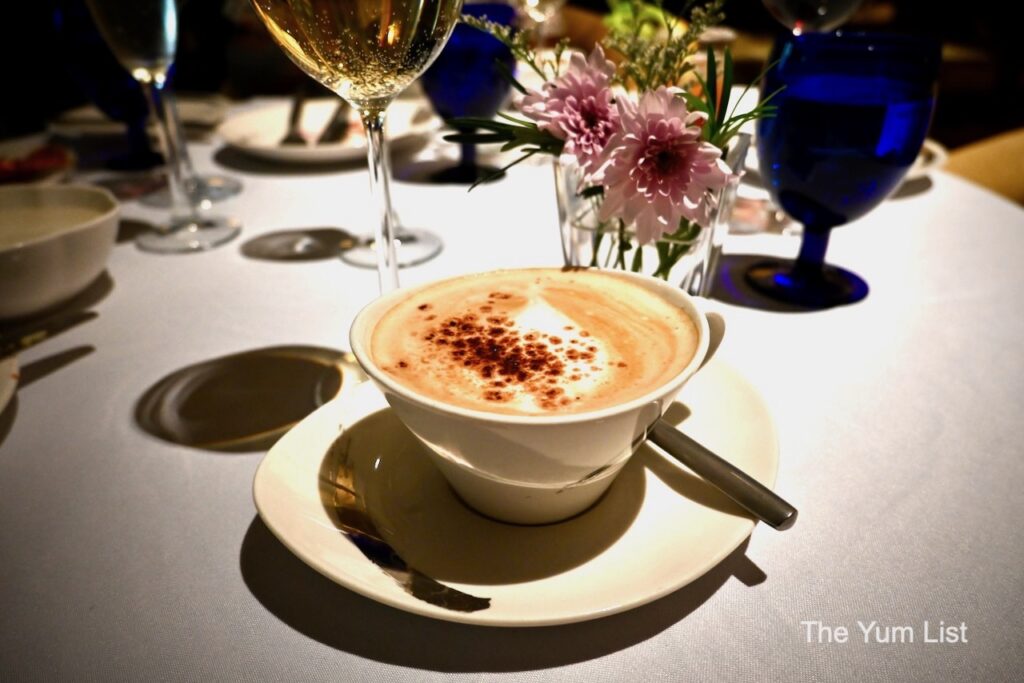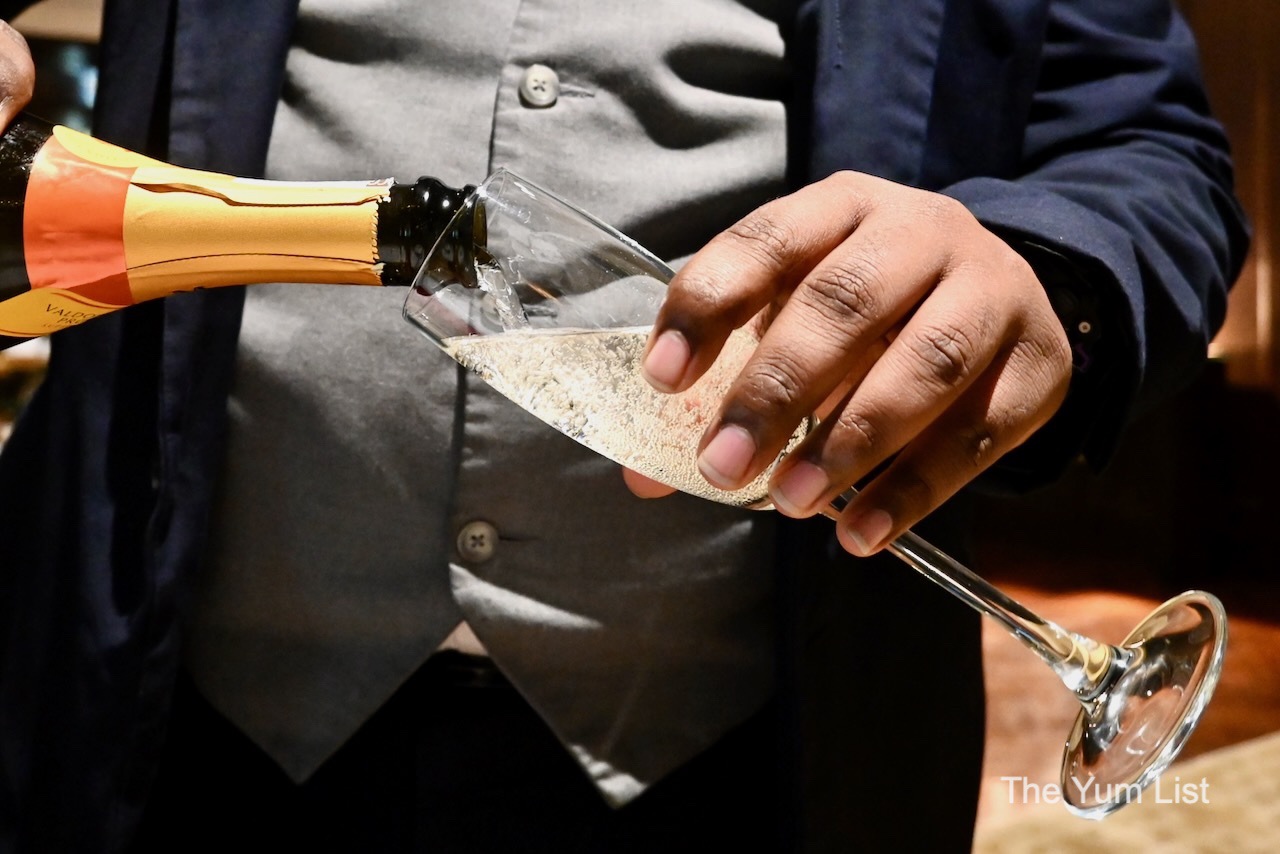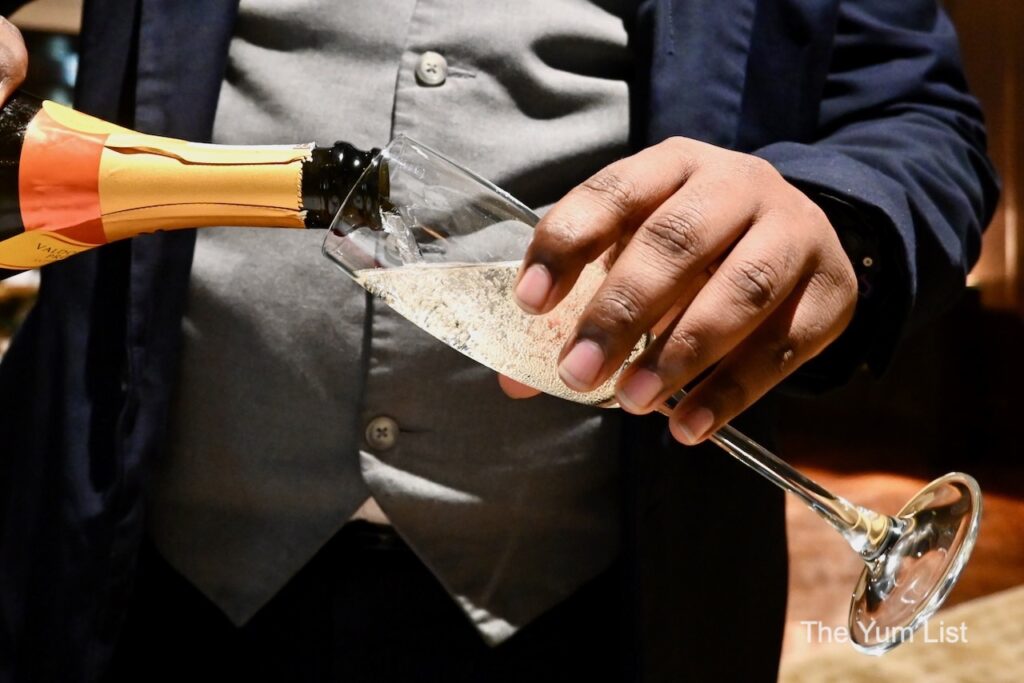 Reasons to try Sunday Roast at The Library: Beautiful setting; impeccable service; an extensive selection of delicious food, all perfectly cooked and presented; good price for a five-star brunch experience (with or without the alcohol package)
The Library at The Ritz-Carlton, Kuala Lumpur
168, Jalan Imbi, Bukit Bintang, 55100 Kuala Lumpur
Sunday Roast at The Library is available Sundays from 12 noon until 3 pm.
For more information and reservations, WhatsApp or call +60 18 929 2174 or email [email protected]
Find more brunch options in KL here and stay up-to-date with the latest gourmet and travel recommendations for Malaysia here and here.