Café Du Jour
Words: Amanda Chin
Photos: Monica Tindall
As a genuinely Instagrammable gem in the suburbs of Petaling Jaya, Café Du Jour is one of the most charming cafes I've seen. Not only do they cater to cool hipster youngsters, but they also serve up your favourite Asian dishes with their own elevated twists. Not to mention, 99% of the pastries and cakes are homemade – coffee and cakes on a Saturday morning? It's a yes from me to Monica! They even collaborate with a friend (whose name shall remain a mystery) for artisanal, small-batch kombucha. Everything is made with care, and the team have zero intentions of mass producing. On this heartwarming note, let's dig in.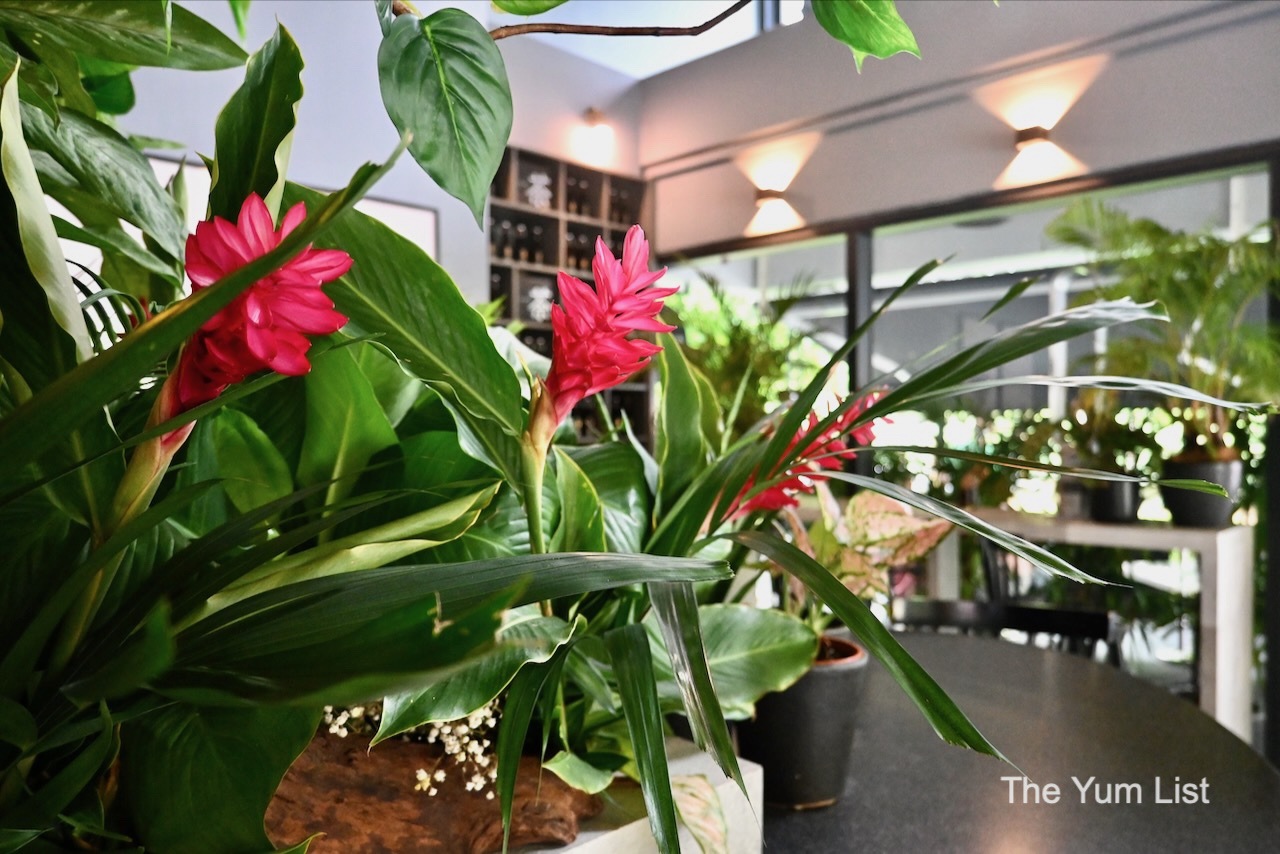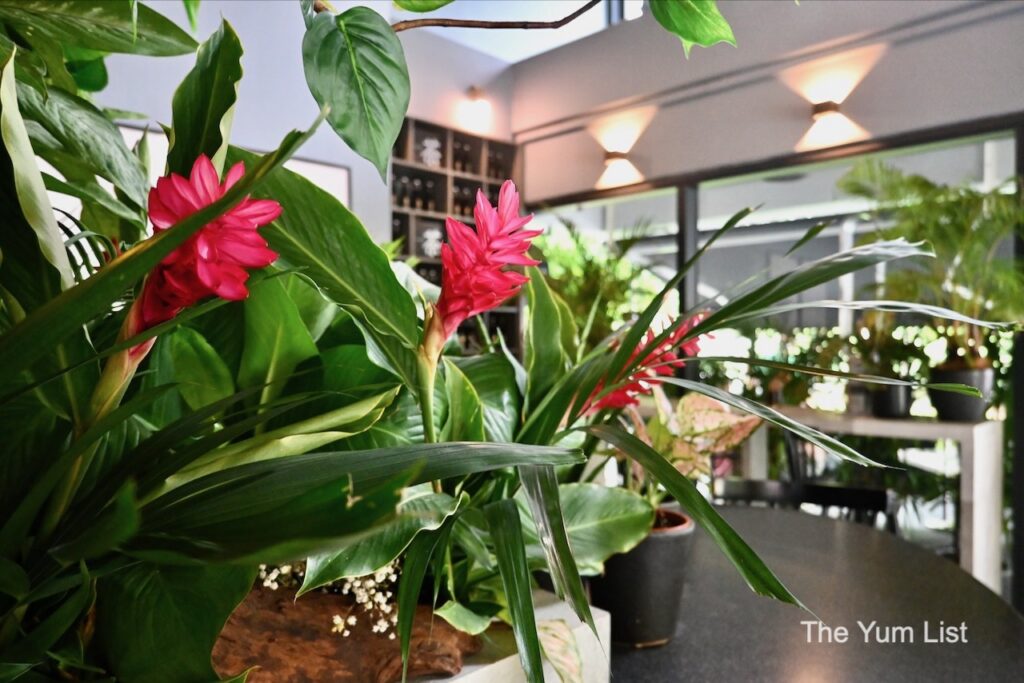 Café Du Jour
Snuggled in a tier full of eateries, cafes, and spas at The Hub in SS2, you can find Café Du Jour. What I liked most about this space was how appealing it looked – it's got plants from back to front and a great alfresco area that looks over a small garden. A true escape from the city that's spacious and pleasing to the eye.
Parking is a breeze as there are lots of spaces around. When I walked in, I was instantly greeted by the welcoming staff, and it elevated my mood to begin our morning feast. As a pandemic baby, Café Du Jour knows what hardship is all about because it opened in November 2019 and had to resort to food deliveries just a couple of months later, thanks to the COVID19 lockdowns.
However, prevailing through hard times, it's not hard to see why this space has done well and flourished since then. We met bubbly Chef Izreen, who walked us through the dishes and her famous cakes. Everything in this eatery is made with lots of love and care, and you can tell – the presentation of each dish gave us such good feels. I'll get on with it now so you can get the gist of what I'm babbling about.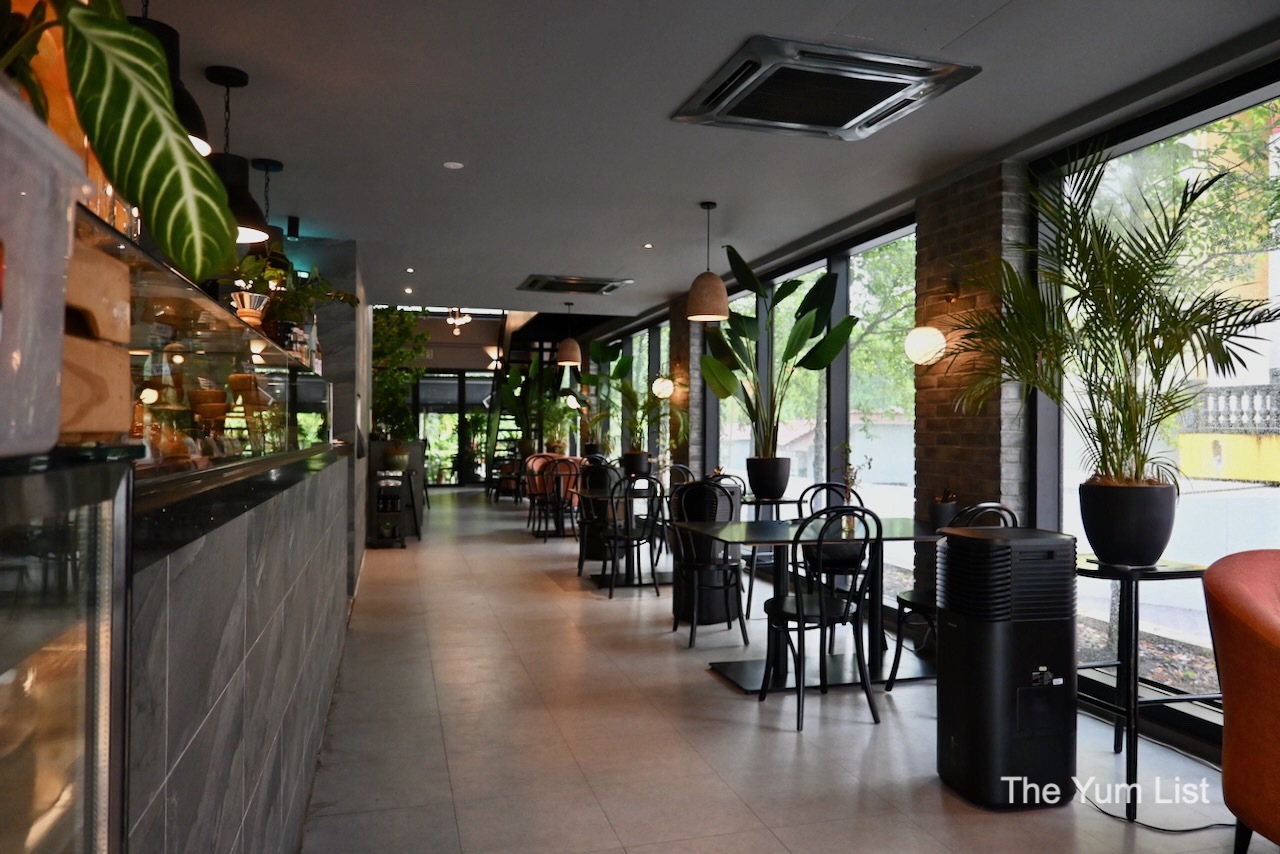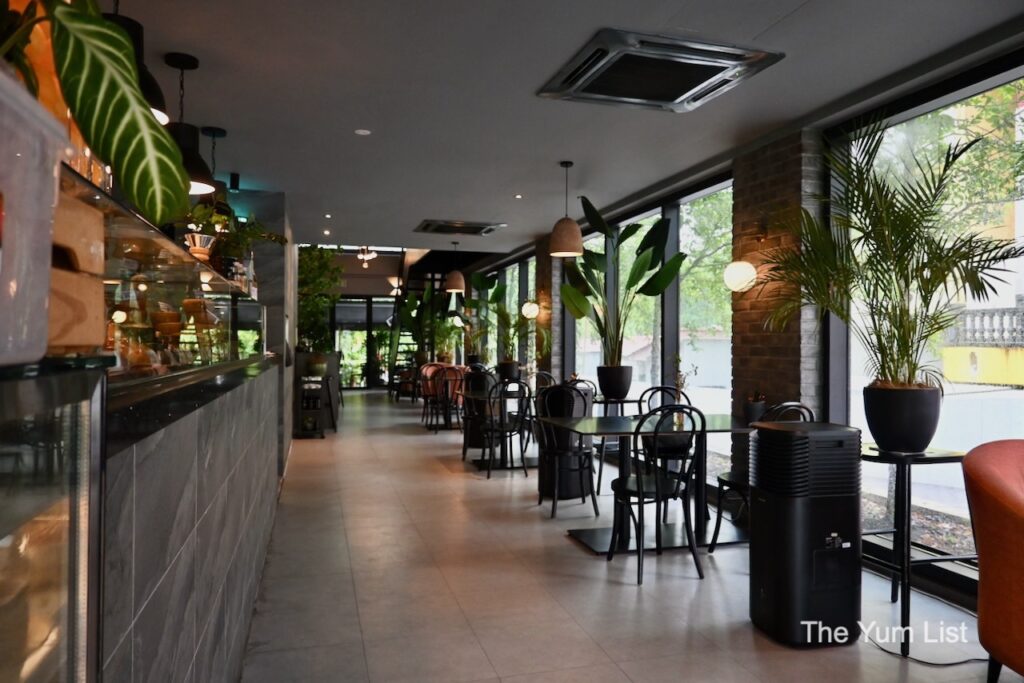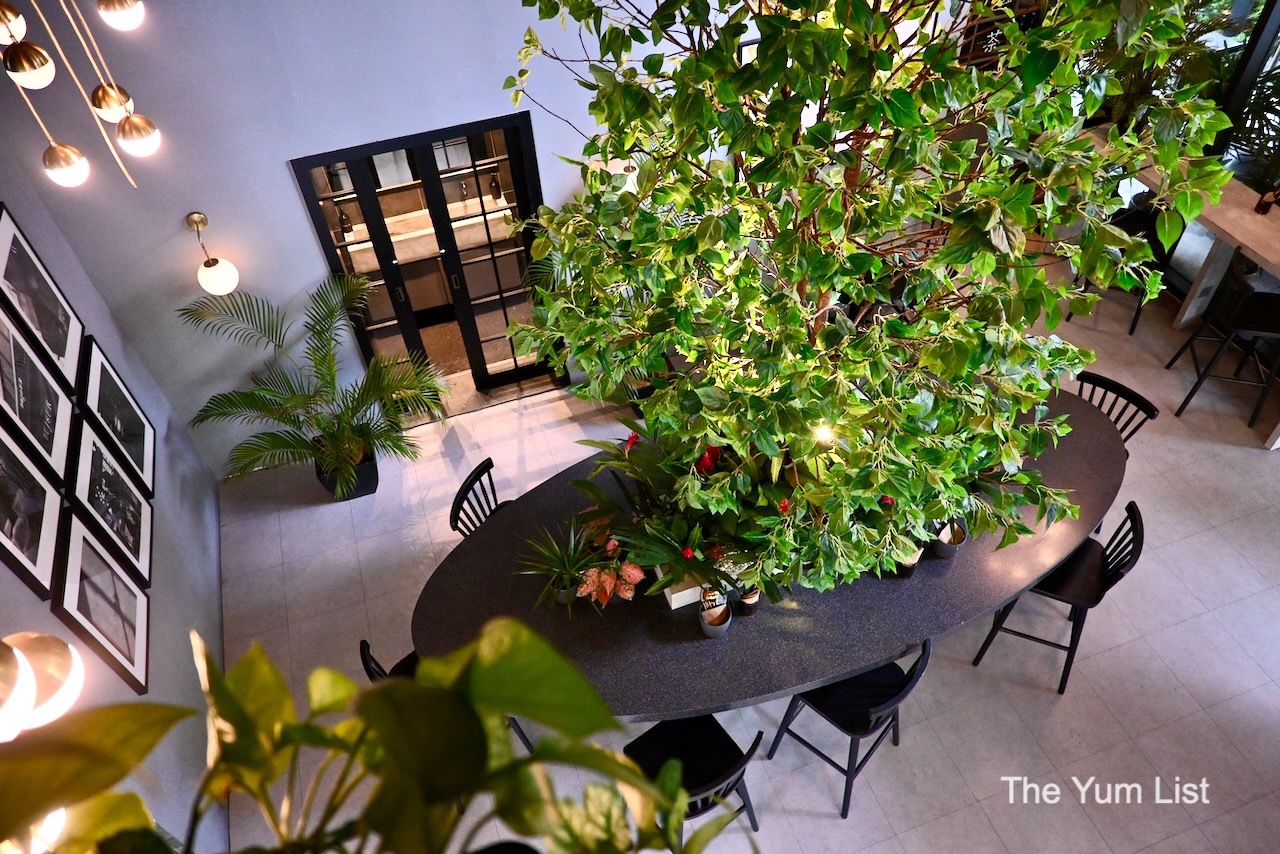 Café Du Jour Drinks Menu
While most of the world is going through seasons, we're blessed to be living in the tropics, so how can you not enjoy a weekend morning outside? Monica and I sat down in the alfresco area, and our first drink was the Calamansi Kombucha (RM17), which was very refreshing and light. Having kombucha that's made in small batches instead of ones that are mass-produced always tastes better, in my opinion, and Du Jour's really hit the spot.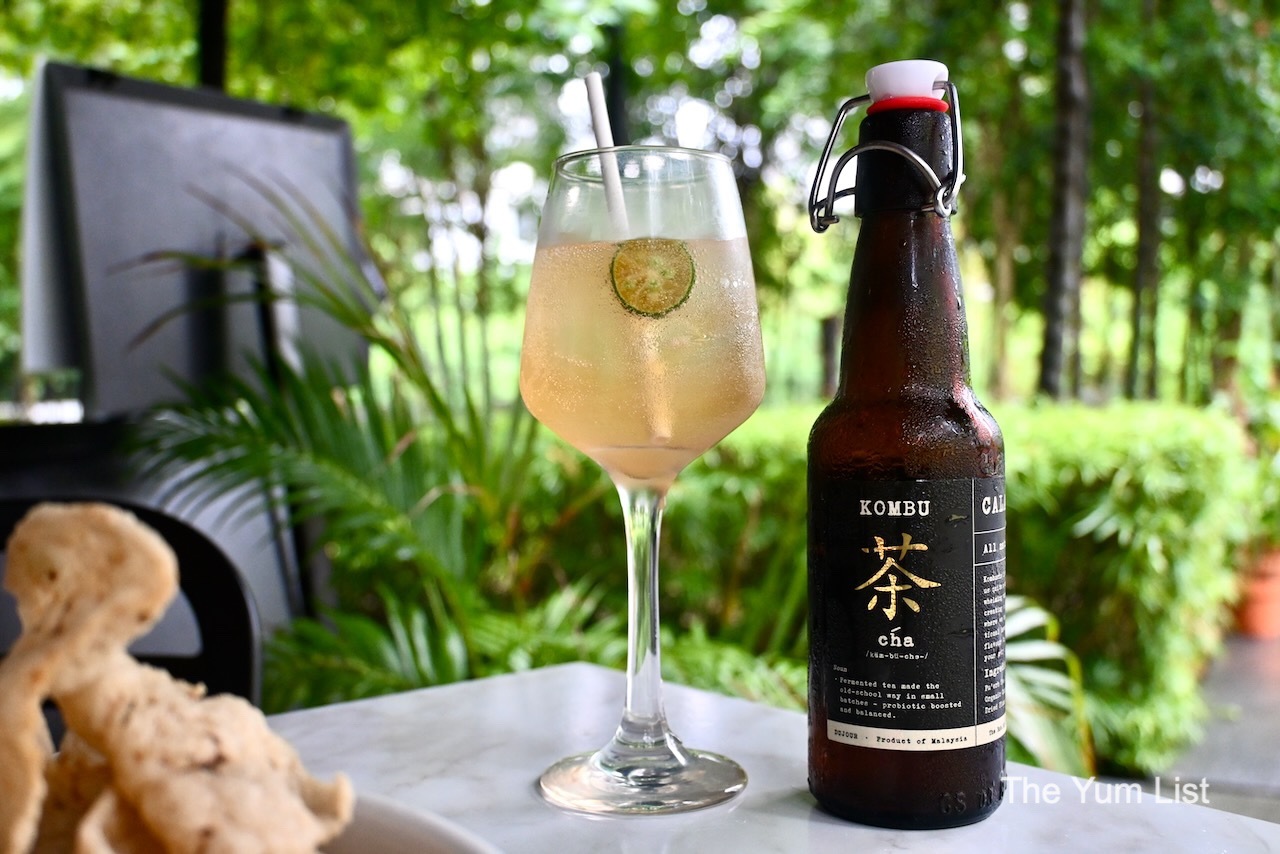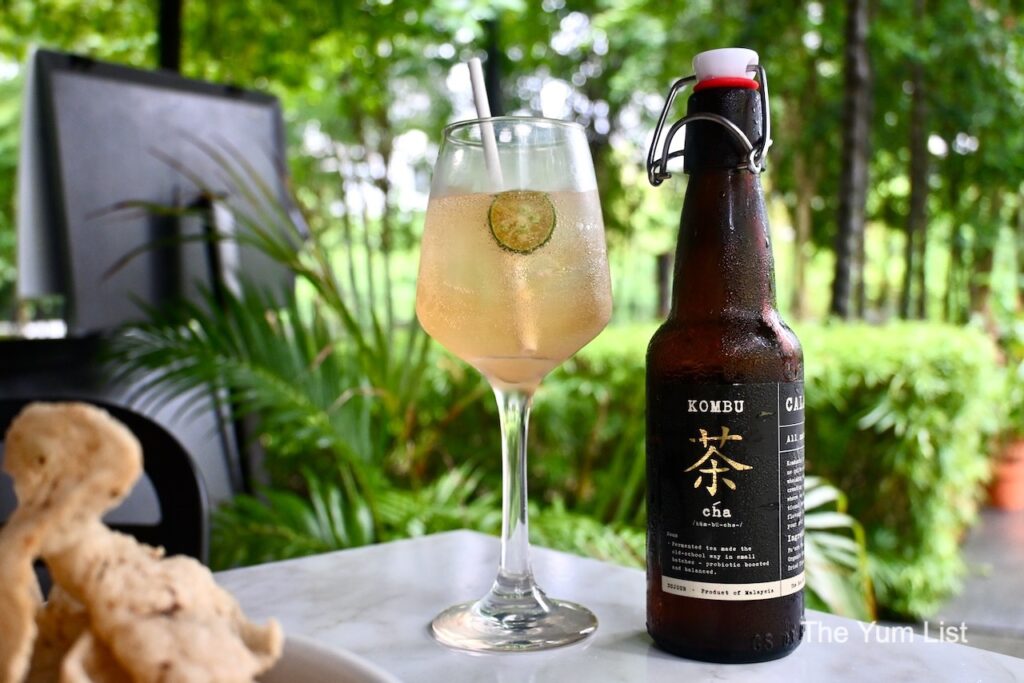 After this refreshing beverage, we got the Pandan Latte (RM14), which was brimming with flavour. Co-owner JJ told us that the pandan leaves are from his garden. His mother extracts the pandan juice from them and lets it settle before collecting the concentrated essence – what a wholesome touch! We also had a Latte (RM13), which was well-balanced and made from Arabica coffee beans roasted in Malaysia.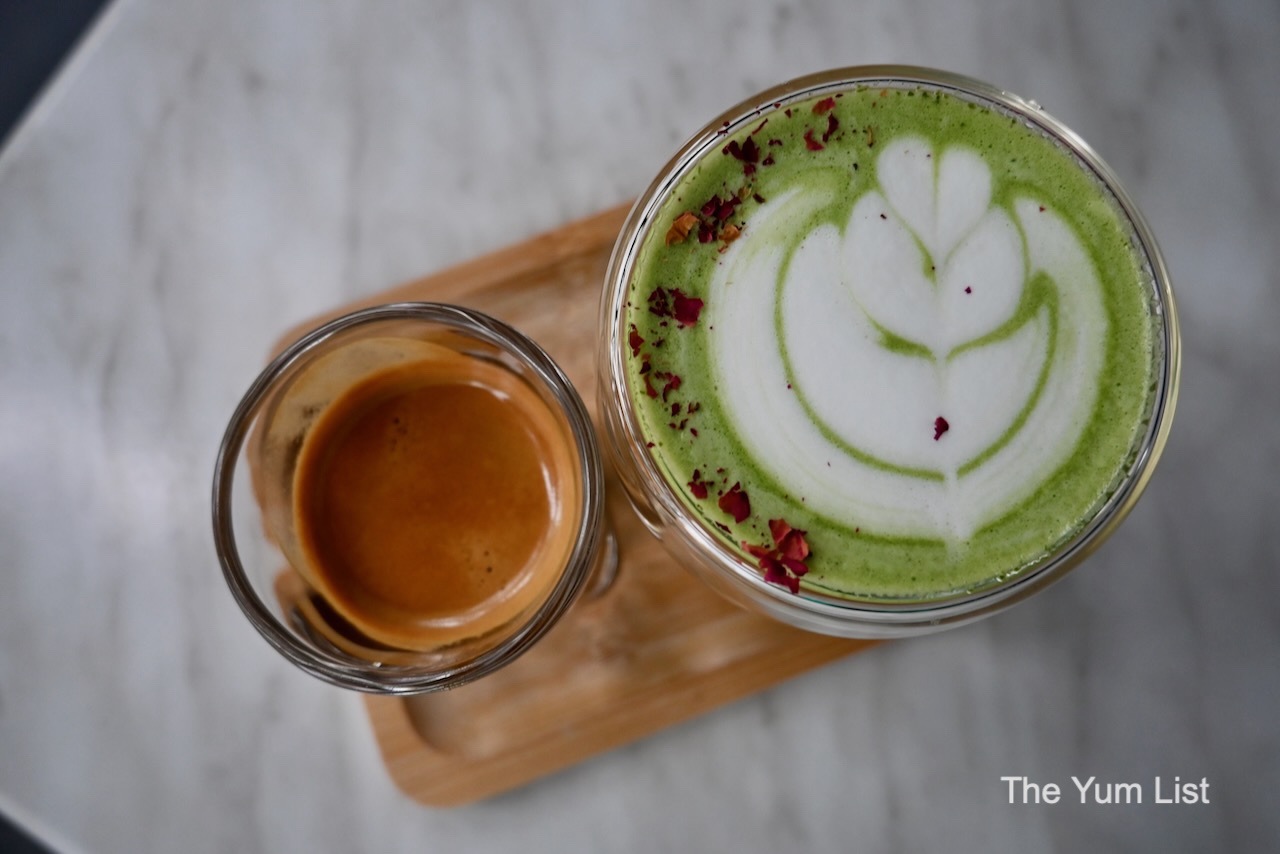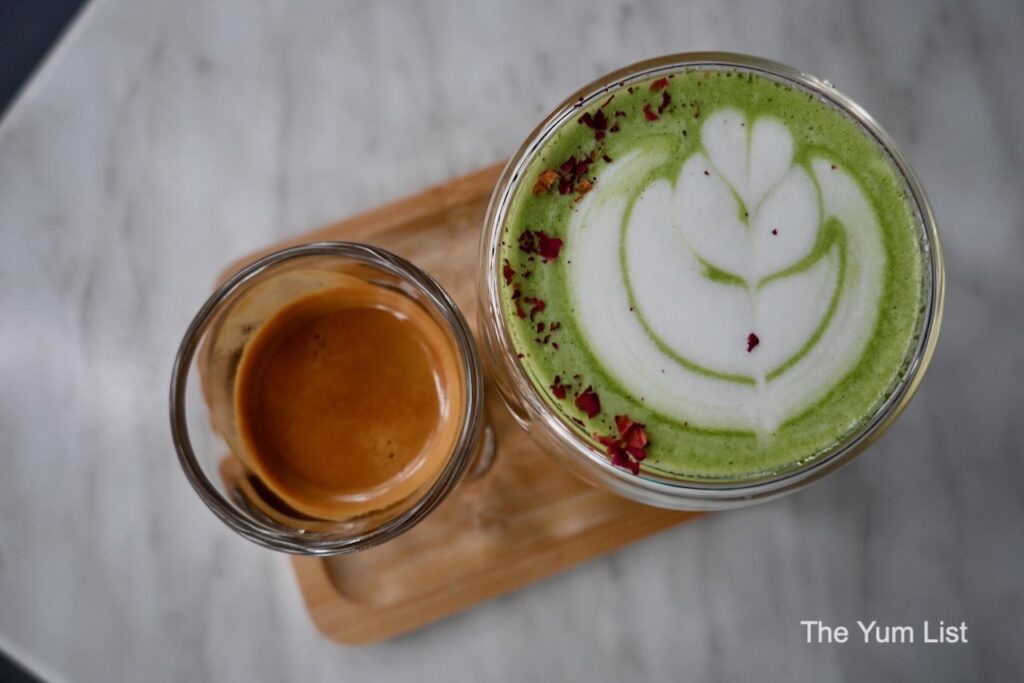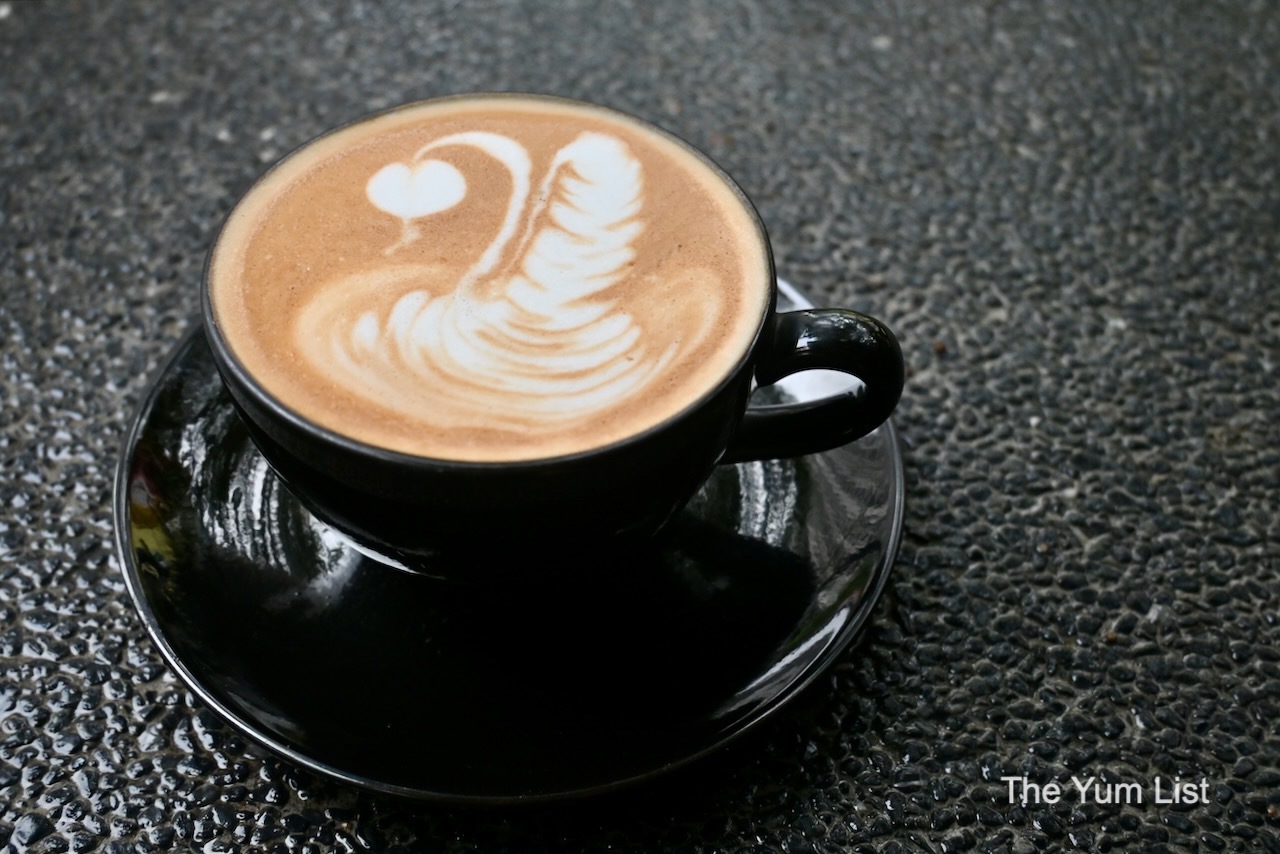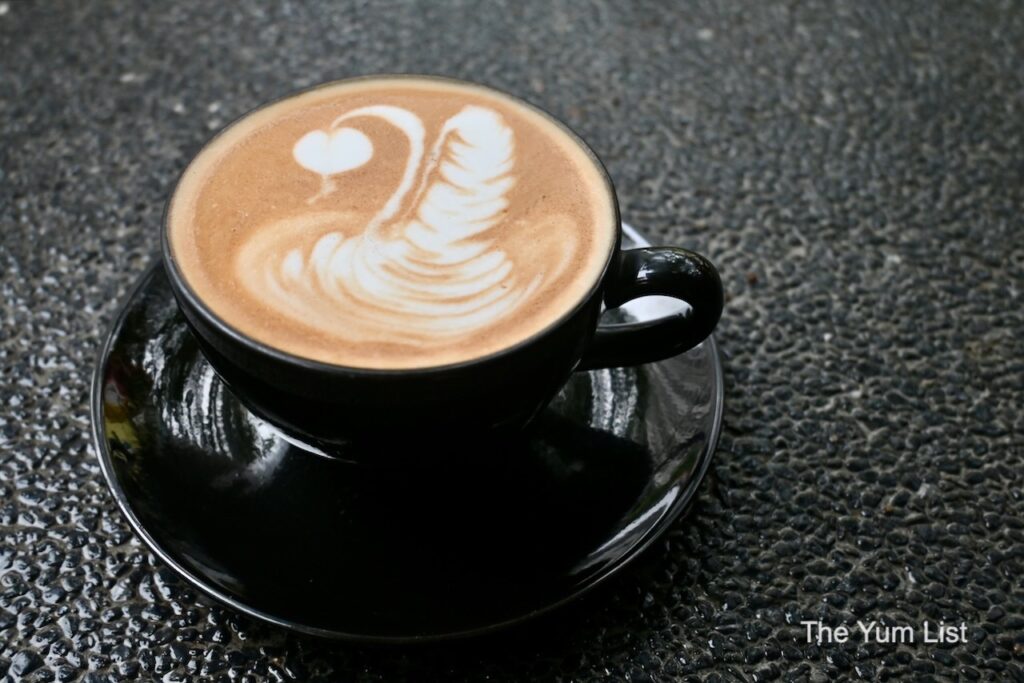 Both Monica and I are avid coffee drinkers, so I can never have one too many. We ended our liquid refreshments with the Espresso and Tonic (RM14), which had a really nice zingy taste to it. Okay, I know you want me to get to the good stuff, but it's hard because everything was fantastic!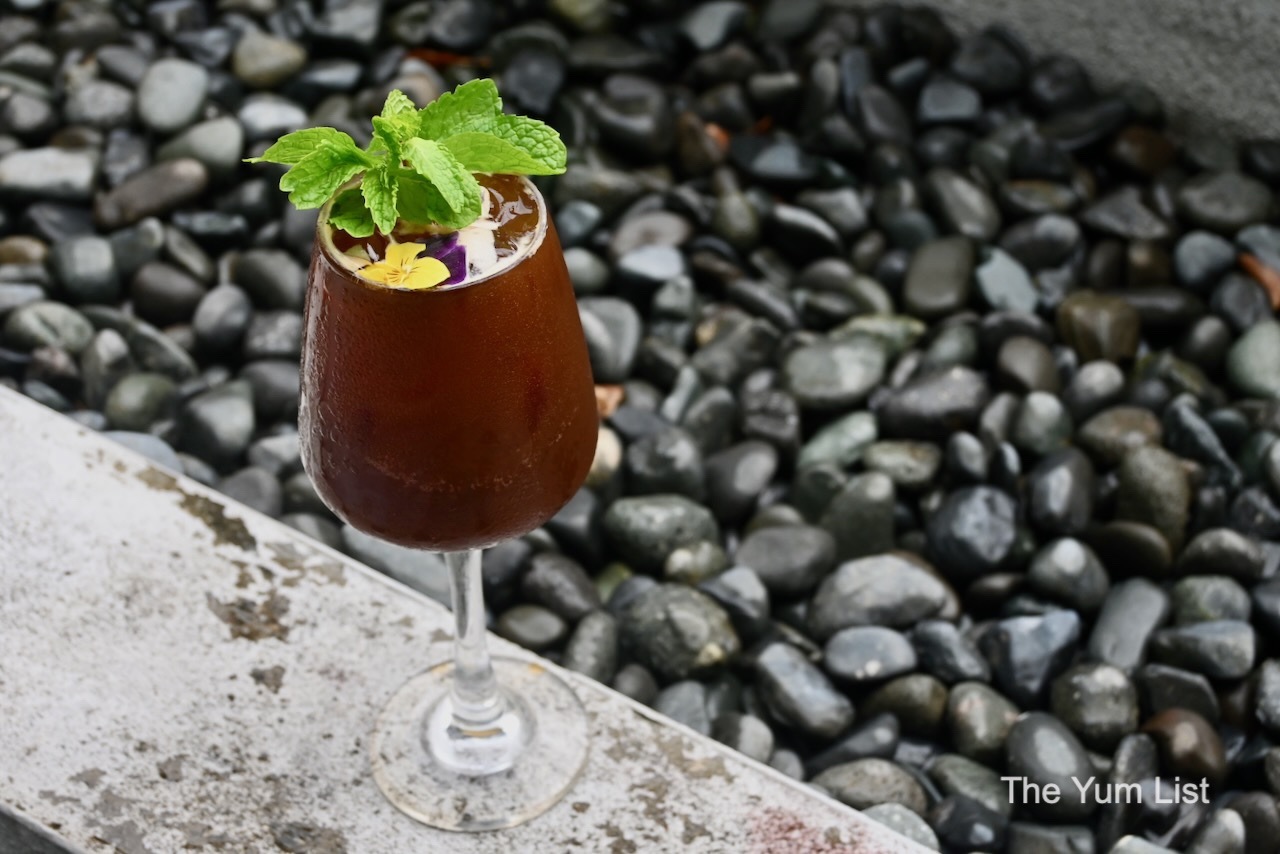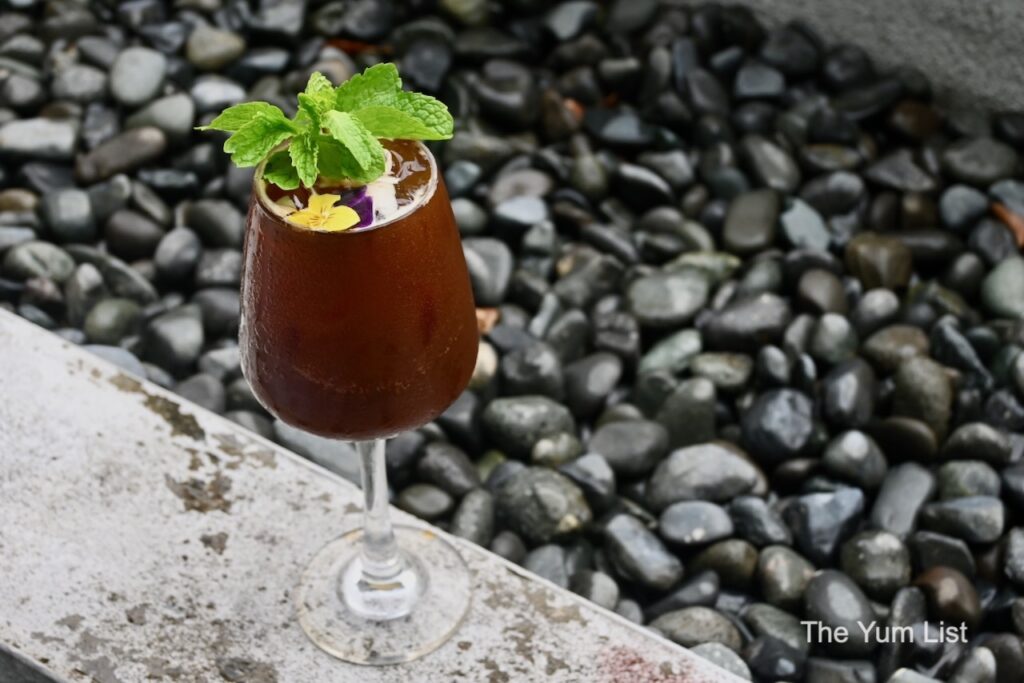 Café Du Jour Food Menu
If you're a fan of blue rice and fresh produce like me, then you'll love Du Jour's Nasi Kerabu Bunga Kantan (RM33). It's a colourful and savoury plate that truly screams Malaysia. It came with flavoursome eggplant sambal, ulam salad (Mon loves this), three different sauces and fried chicken with butterfly pea rice. Even the sauces for this were homemade with chillies grown in the garden by the alfresco area – I love it when eateries do this!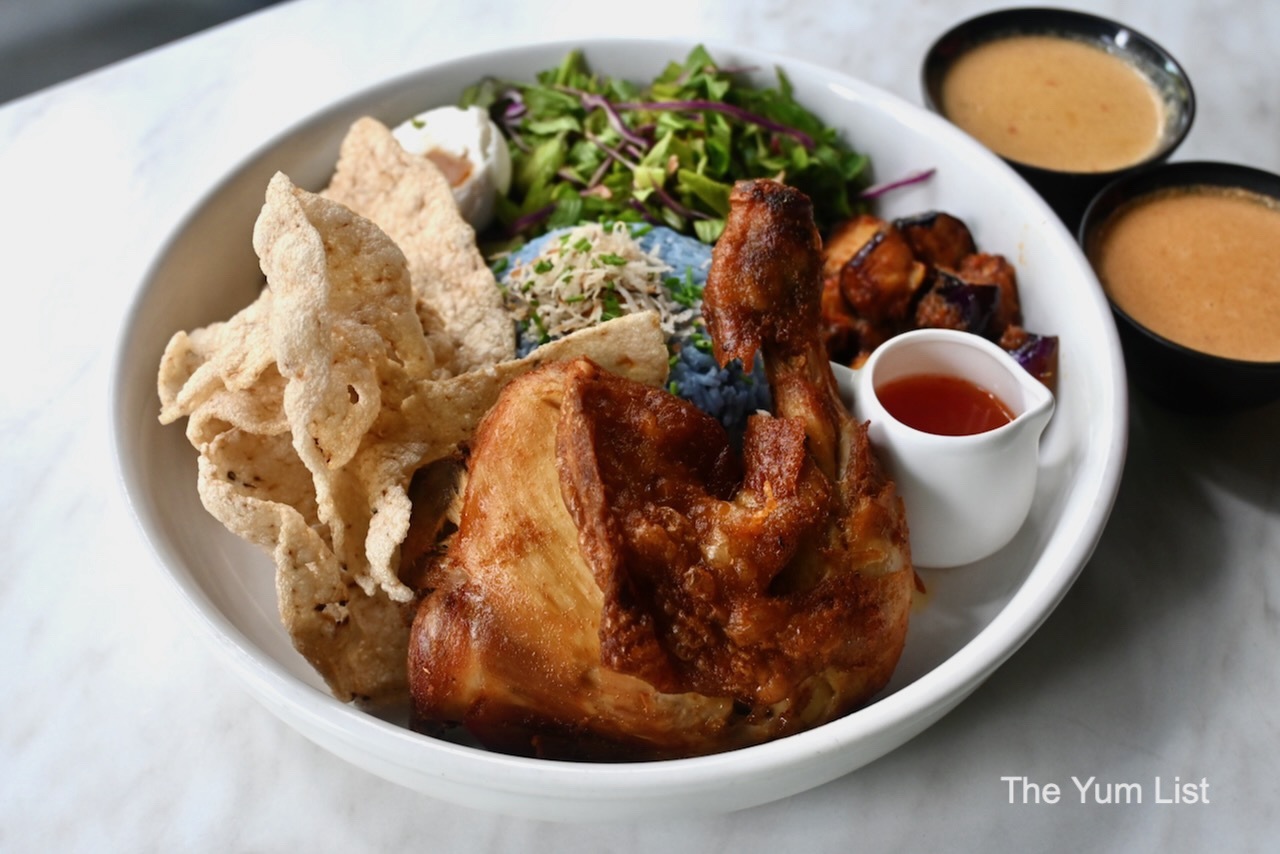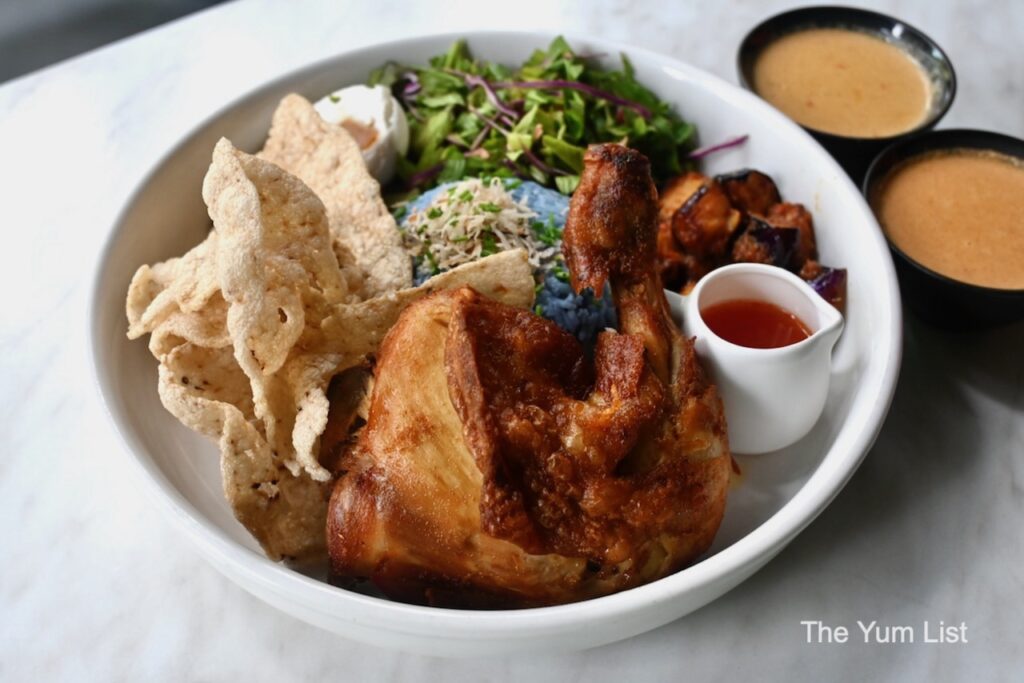 On that mouthwatering road of foods, we had the Gula Melaka Roast Chicken & Quinoa Salad (RM30) next. This dish did not disappoint because it was big and vibrant; it made me feel like I was actually eating the rainbow with charming edible flowers sprinkled on top.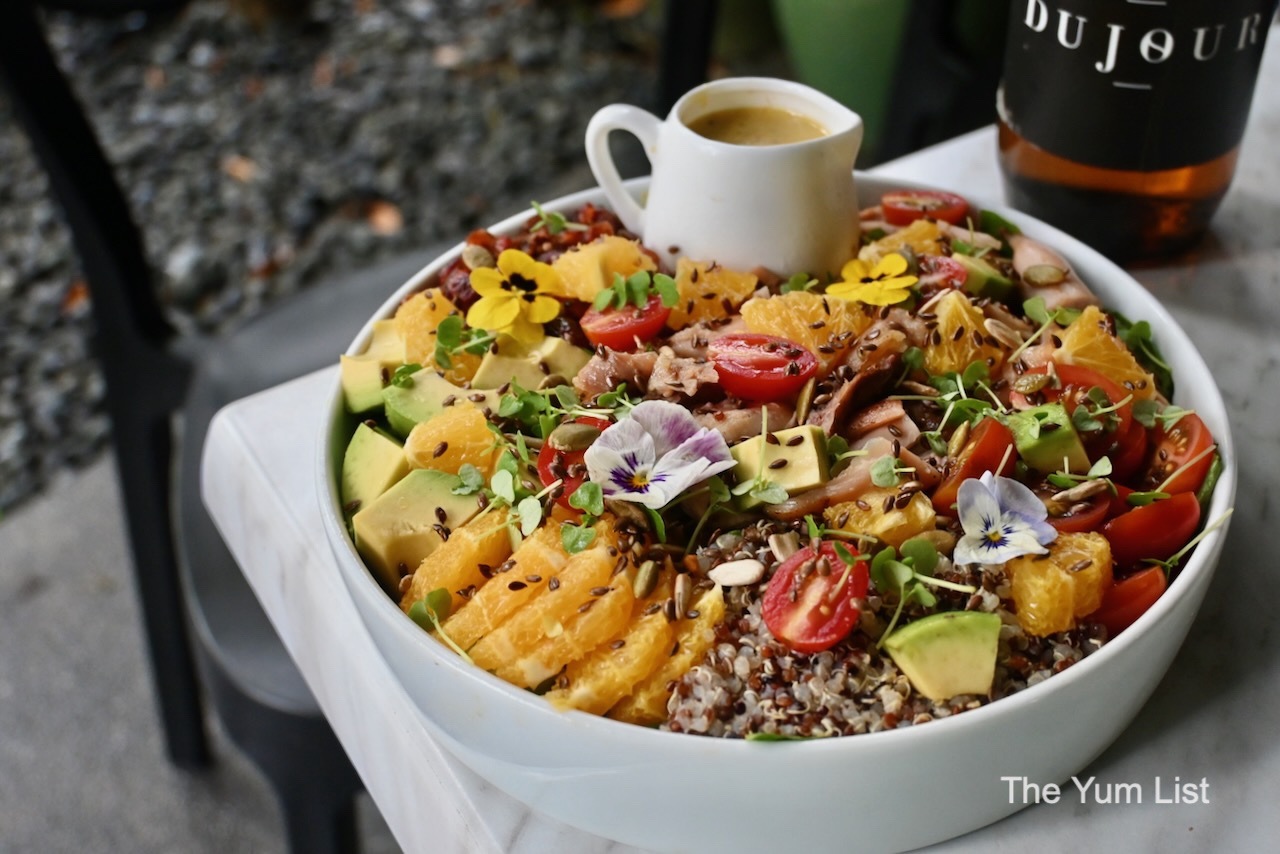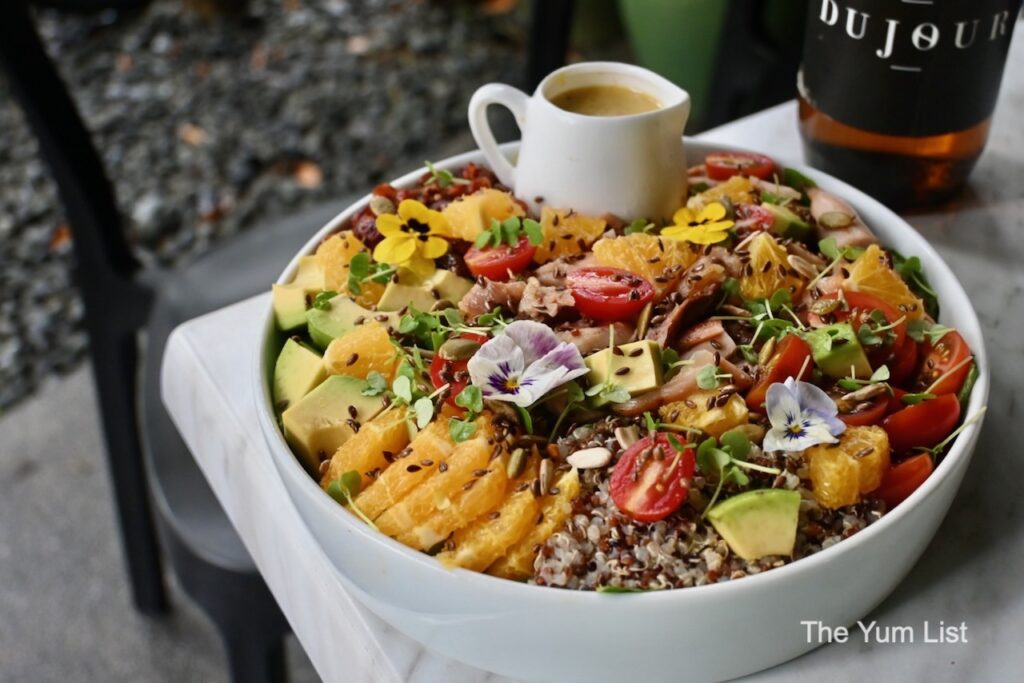 Following that, our next plate was the Mushroom Quiche (RM23) which also came with an abundance of greens and really took the mushroom taste to the next level. The pastry for the quiche was also homemade by the talented Chef Izreen and was perfectly sturdy but light.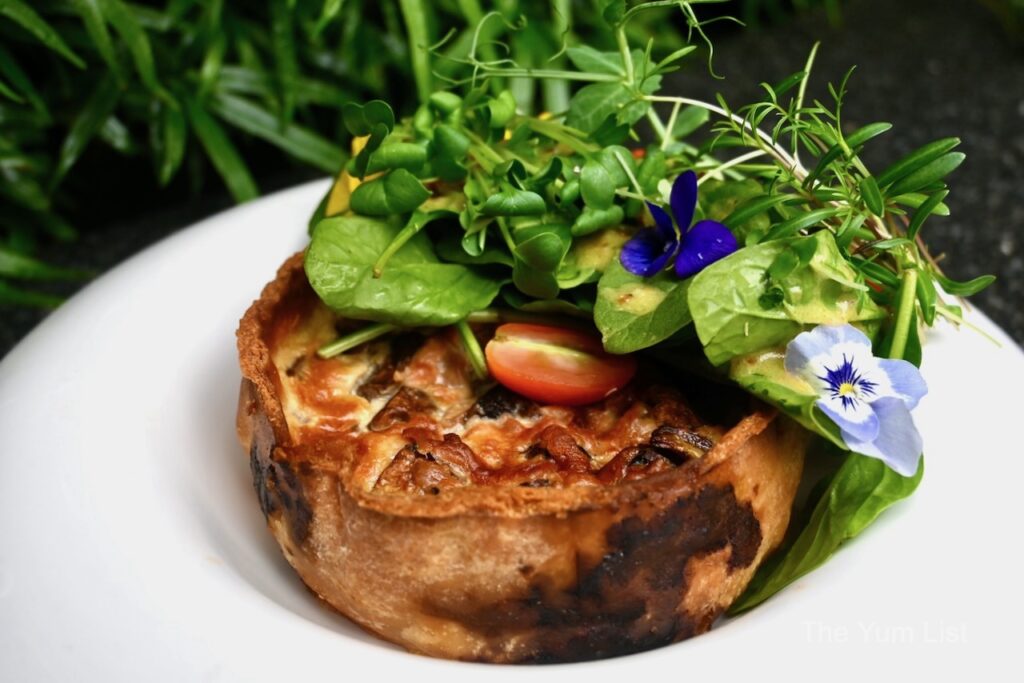 Our last savoury dish bomb was the Creamy Red Pepper Hummus & Grilled Vegetable Salad (RM28), and I think it might be my favourite since I'm a big fan of dips. This one was just as its name implies – creamy and luscious with that added taste of pepper to die for. Now, picture me rubbing my hands together because next up were the sweet treats!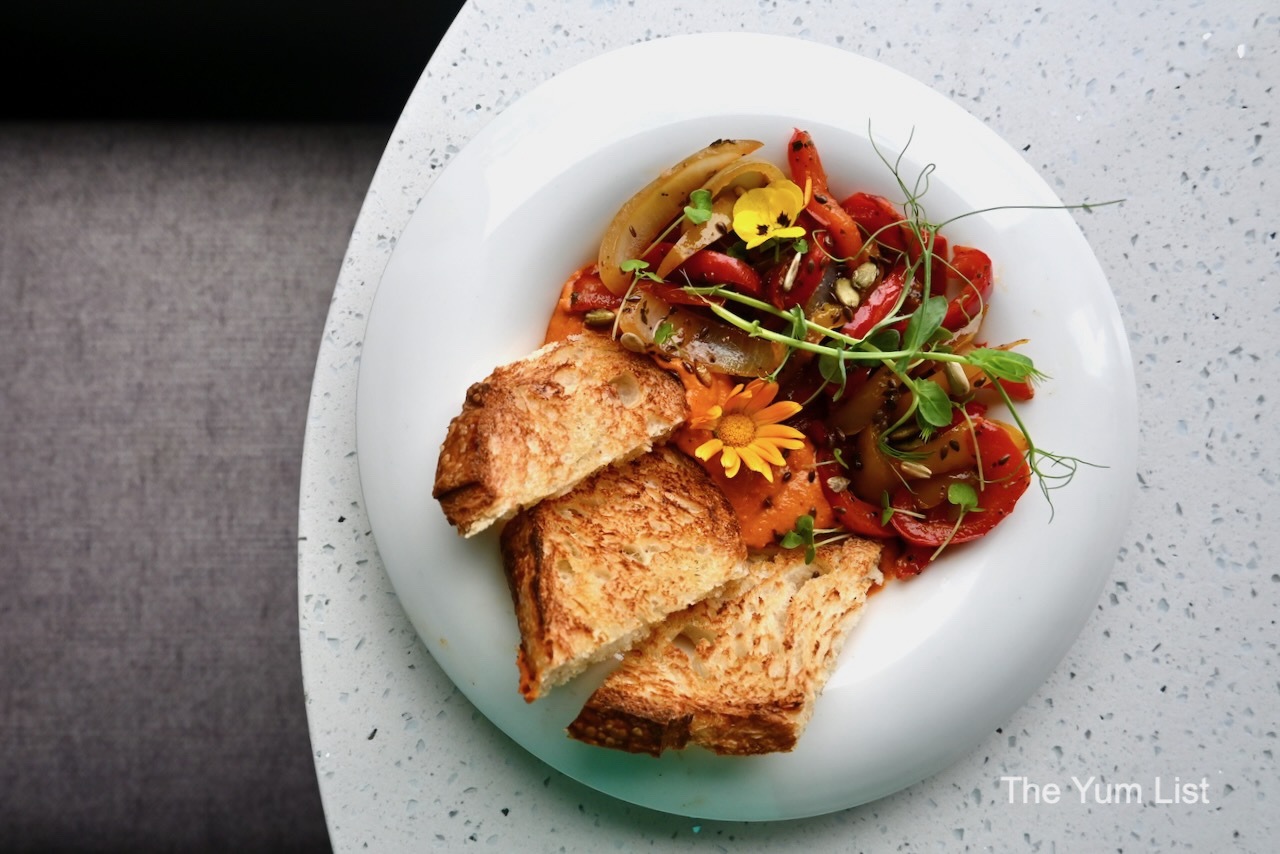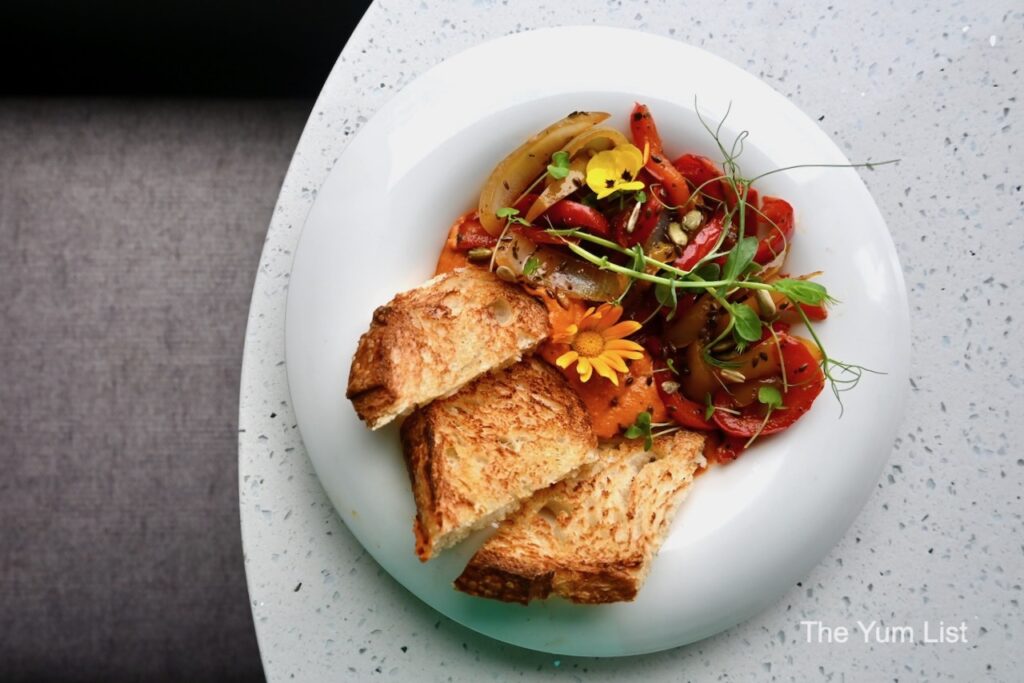 Dessert Menu
French toast, but make it thick. Yes, Du Jour's Cinnamon French Toast – The Classic (RM25) pleasantly shocked me. Mostly due to how big and crispy the three slabs of toast were but also full of taste. It had berries, mixed nuts, and gula Melaka. Topped with vanilla ice cream, this really brought me back to my childhood of being exhilarated by adult-sized desserts.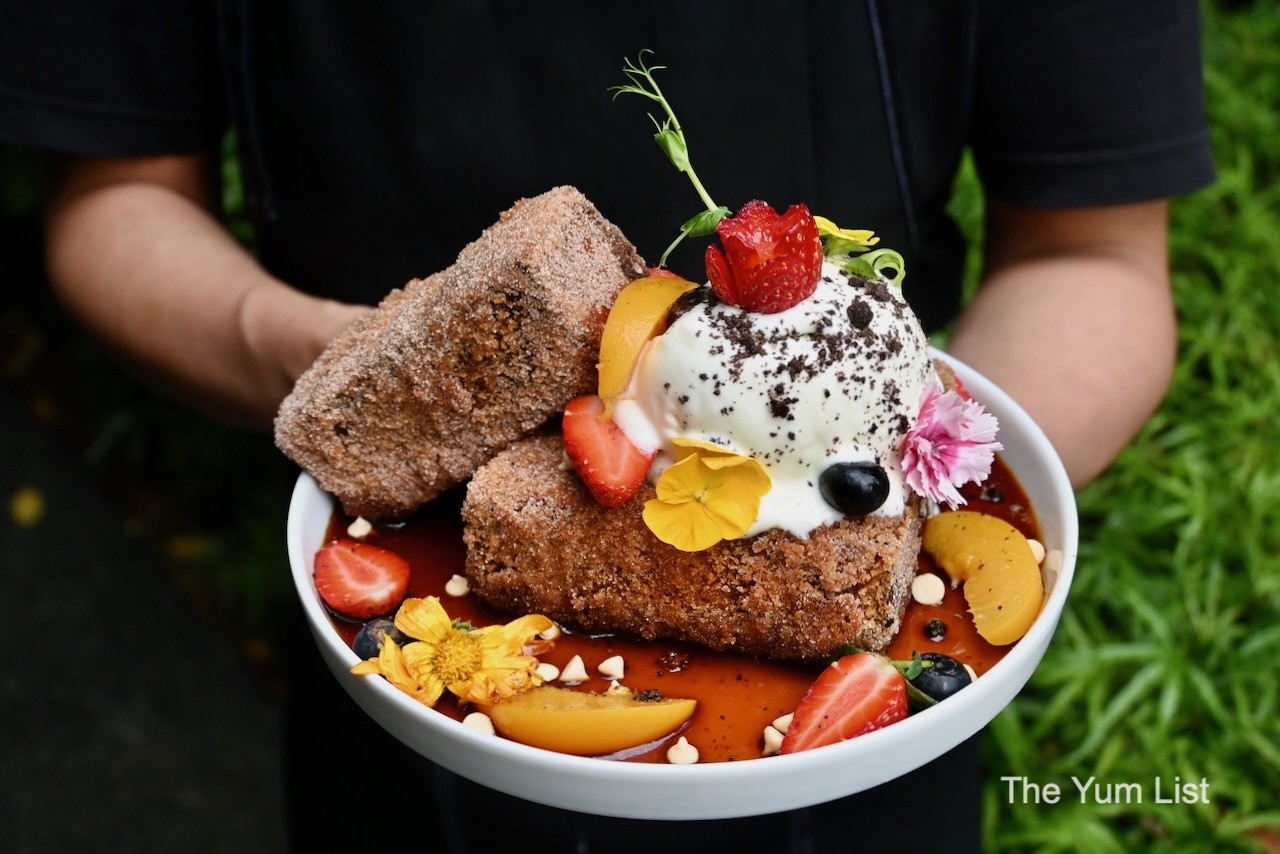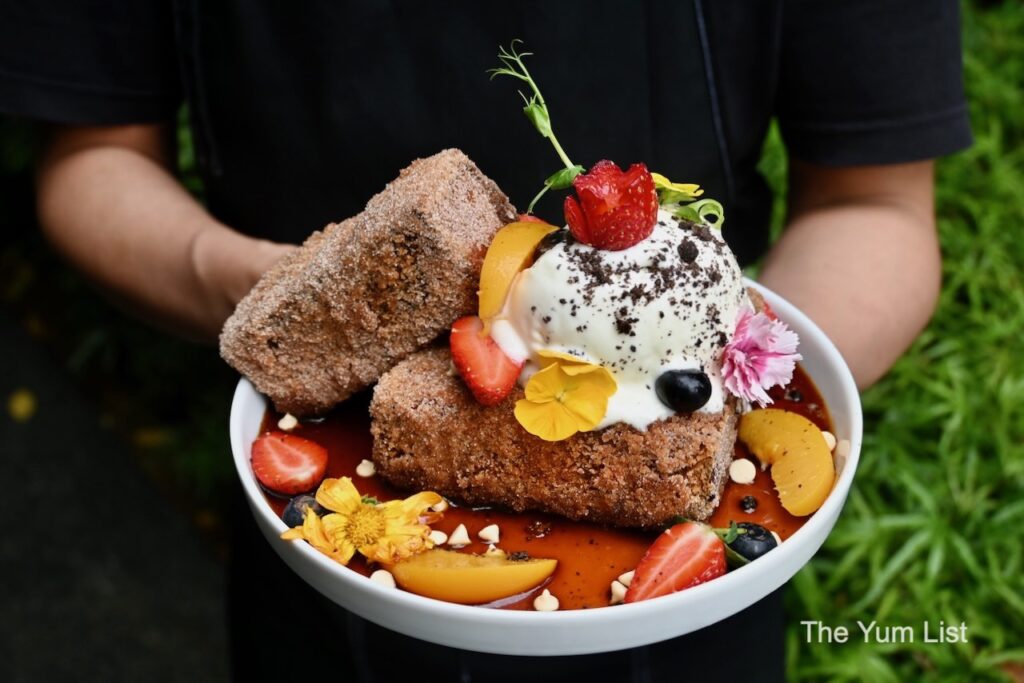 Lastly, we enjoyed one of Chef Izreen's famed cakes, and she chose the Pistachio one for us. A massive slab of moist spongey delight, this one hit the real sweet spot. The nutty flavour was there, and the frosting was delightful but not too overpowering. Besides that, it was decorated as if the cake was going to participate in a bake-off, with delightful flowers and nuts.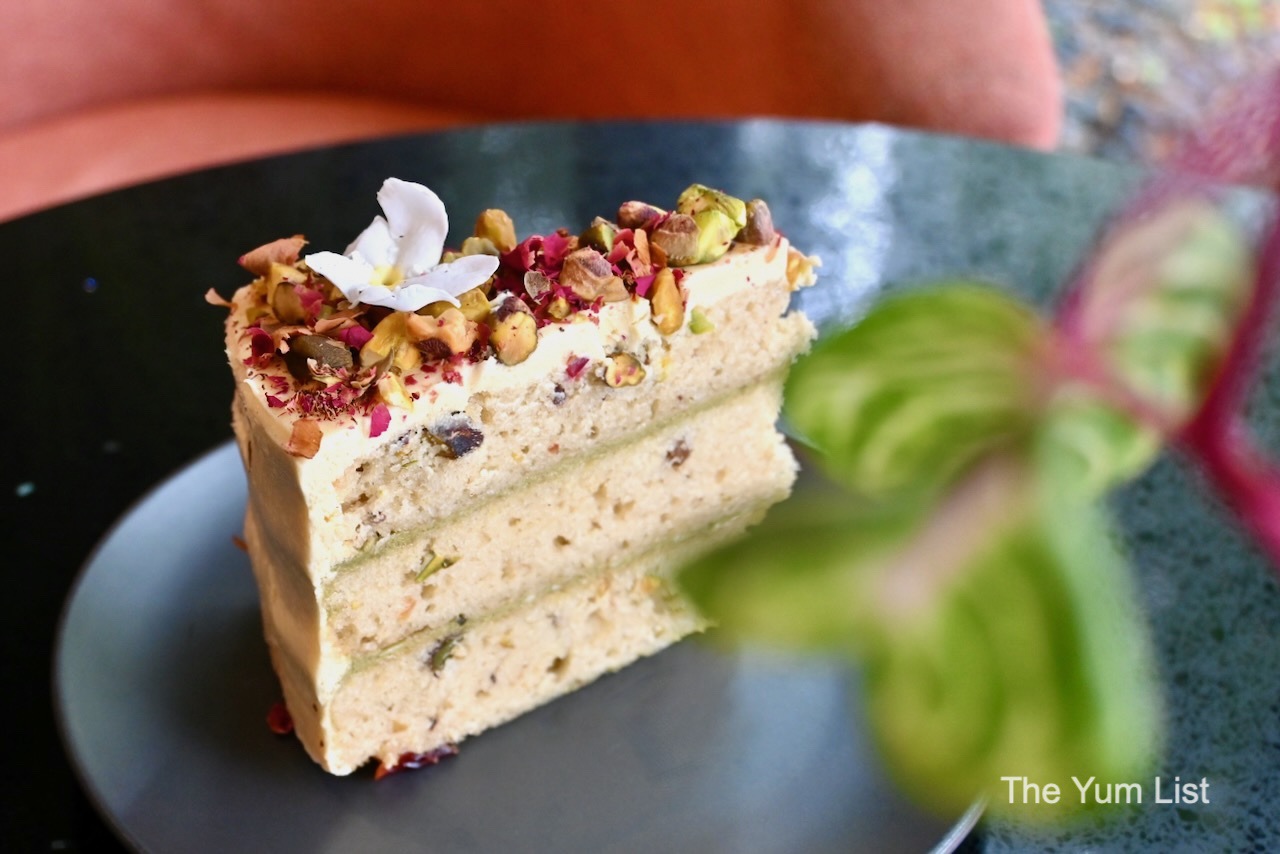 Better Latte than Never
So, does Café Du Jour earn a spot on the list of places I'll often be frequenting? Yes, and yes. It's got the aesthetics down and a big upstairs space available for private events. You heard that right. While they close at 10 p.m., they can extend and open till later for special occasions. They've done wedding receptions, corporate events and birthdays and can help cater the food too – which is a big win!
Just so you're in the know, JJ let us know he's planning to open another cafe in the city, so you can expect Du Jour's level of vibrant cafe food there as well. He said it would be different food but the same vibes, and that's something I don't have a problem with at all!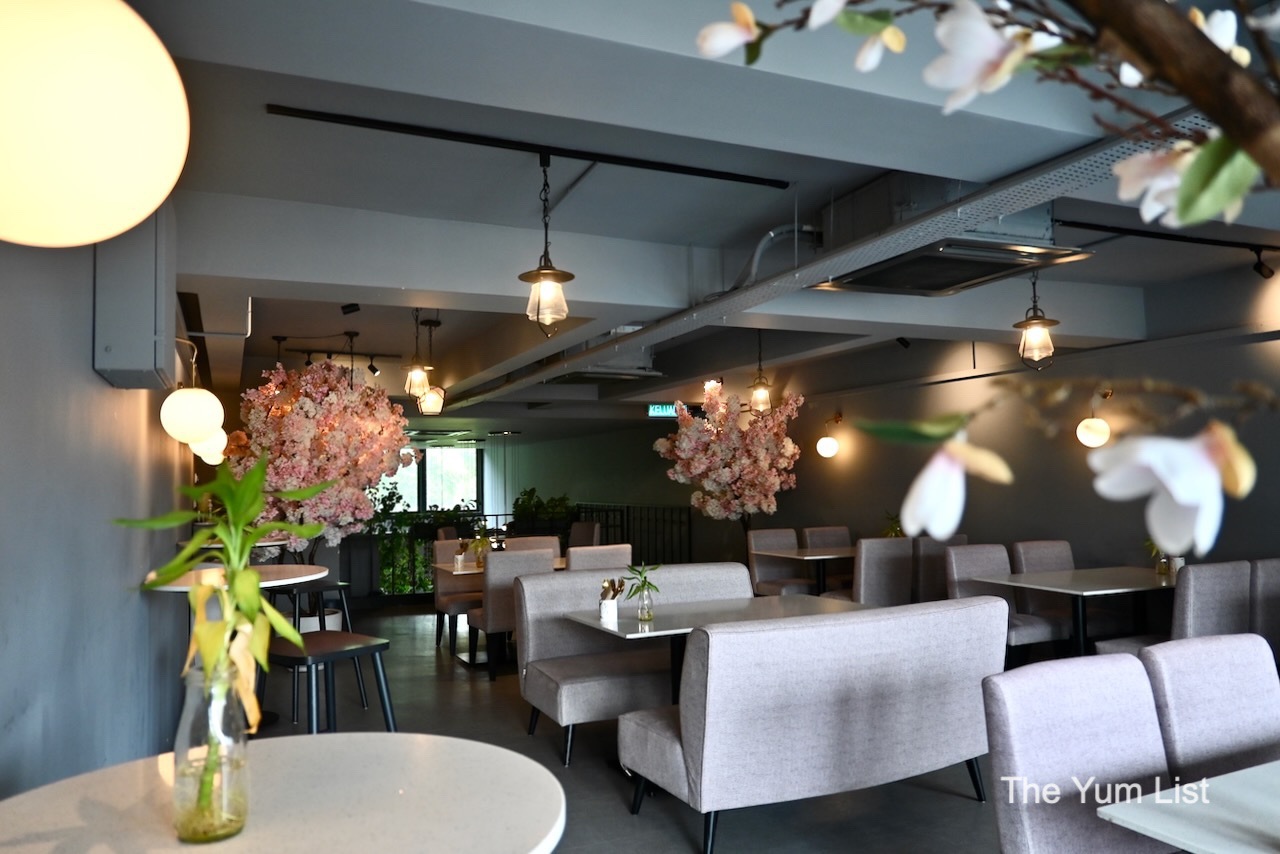 Reasons to visit Café Du Jour: warm and cordial staff, a bubbly head chef, a phenomenal alfresco area, a great all-around ambience with pleasing aesthetics, fresh, wholesome food that comes in large portions, and you must try the delectable homemade desserts.
Café Du Jour @ The Hub, SS2
B-G-01 & B-M-01 The Hub SS2
Jalan Harapan, Seksyen 19, Petaling Jaya
46300 Selangor
+603 7931 3717
Instagram @dujourkl.cafe
· Pork-free
Café Du Jour Opening Hours
Monday to Thursday: 9:30 a.m. – 5:30 p.m.
Friday to Sunday: 9:30 a.m. – 9:30 p.m.
Find more of our favourite cafes here and stay up to date with the latest gourmet happenings around Malaysia here and here.