Dine with Spain's Best: EQ Sabayon
Words: Jacob Weber
Photos: Monica Tindall
We're on the 51st floor of the EQ hotel, in full, glorious view of the glittering Twin Towers, and I feel like Leonardo DiCaprio's character in Titanic.
Not that famous "I'm king of the world!" scene – although I'm sure this view would inspire a similar outburst. It's more like the part of the film when our 3rd-class stowaway puts on a tuxedo for the first time and joins the upper class for dinner. And then can't figure out which cutlery to use.
Dine with Spain's Best: EQ Sabayon
Because the menu for this limited-edition pop-up event, "Dine With Spain's Best" at EQ's Sabayon restaurant, features signature creations from multiple Michelin-starred restaurants under Spain's most decorated chef. And as someone who has eaten raw Maggi noodles on more than one occasion, I'm not entirely sure I deserve to be here.
The legendary Martin Berasategui, a 12-Michelin star chef from San Sebastian, has curated exclusive lunch (RM328+; RM428+ with wine) and dinner (RM688+; RM1016+ with wine) menus for Sabayon based on popular dishes from some of his award-winning eateries. Our starter menu alone represents 3 Michelin stars. There are (English) words on the menu I don't understand. Do you know what 'osmotized' means? Be honest.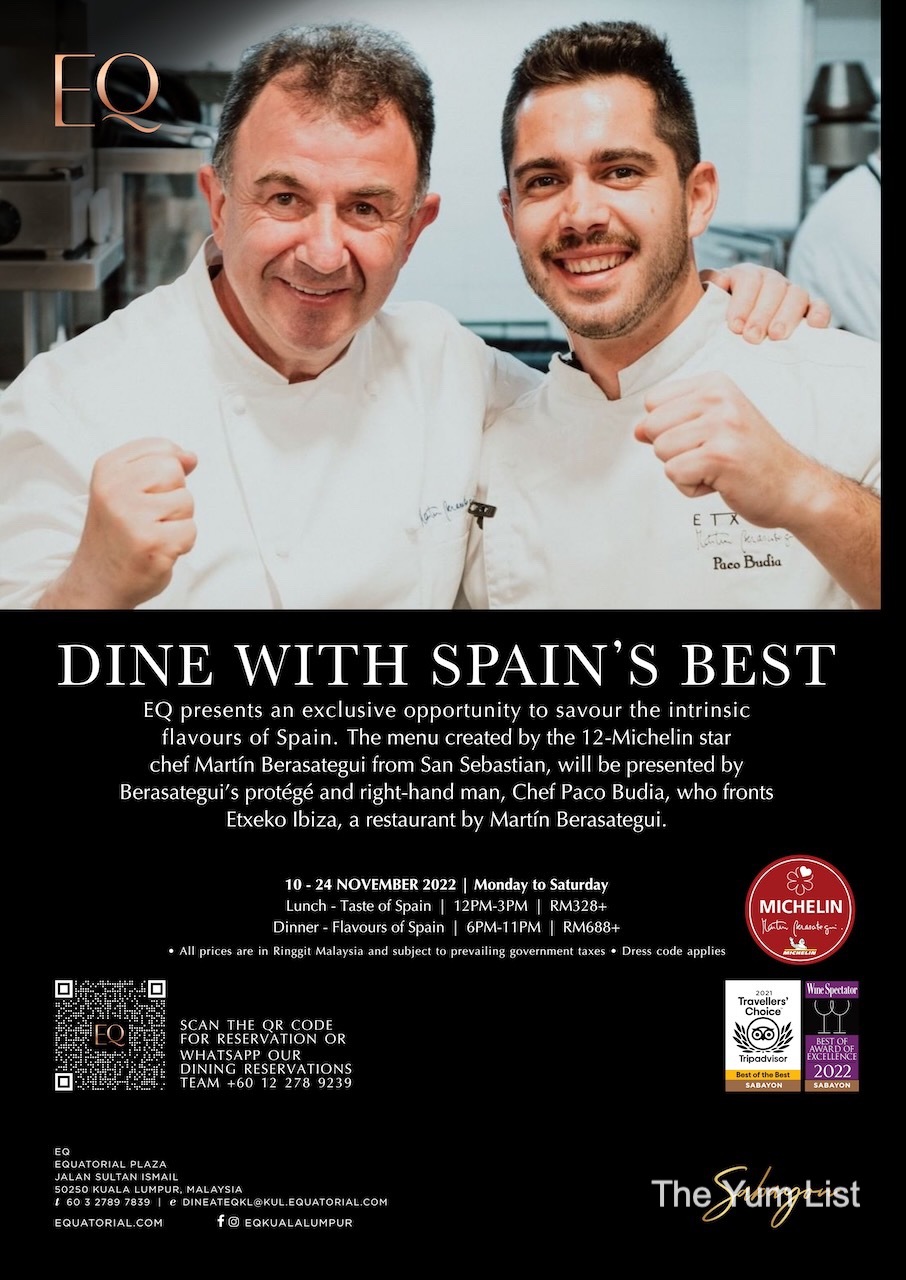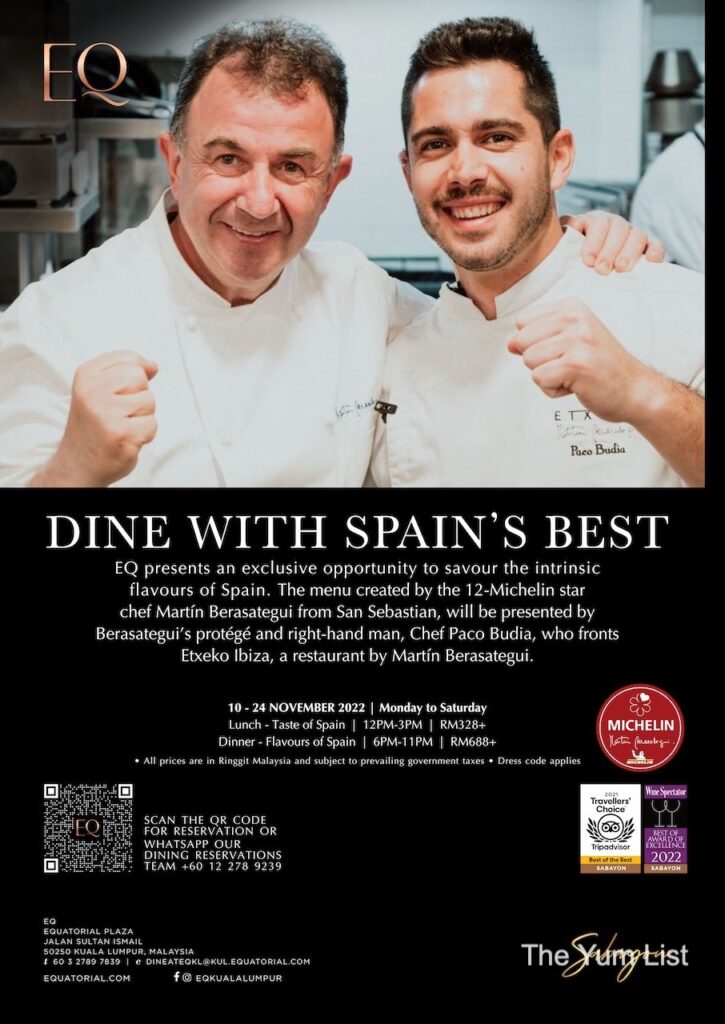 What I do know, well before taking the first bite, is that this two-week event is a rare culinary privilege that any serious foodie in KL should seriously consider.
Martin's protégé, right-hand man, and superstar chef in his own right, Paco Budia, is in Kuala Lumpur to present the menu on behalf of Señor Berasategui. Pacho is the head chef at one of Martin's restaurants, Etxeko Ibiza – impressive work at 33 years old, which goes to show the passion, talent, and drive that Paco had to prove to earn the top job. In spirit and in person, both men bring the very best of Basque cuisine and beyond to KL.
We start with three small plates designed to be eaten in a certain order: Melon Osmotized with Caipirinha, Seaweed Crisps, and Fried Brioche. If you didn't know what 'osmotized' means, apparently, it's "the passage of a solvent through a semipermeable membrane from a less concentrated to a more concentrated solution until both solutions are of the same concentration."
Whatever that means, it works. "A chewable cocktail!" Monica exclaims. "I'm stealing that for this review!" I think. The Seaweed Crisps are a lovely little morsel topped with delicious tuna tartare, and the Fried Brioche is very interesting. It really is just fried brioche – no special oil or anything here – but when the salmon roe topping pops in your mouth, you understand what the intention was. A contrast in texture and taste that even this dry-Maggi-lowlife can appreciate.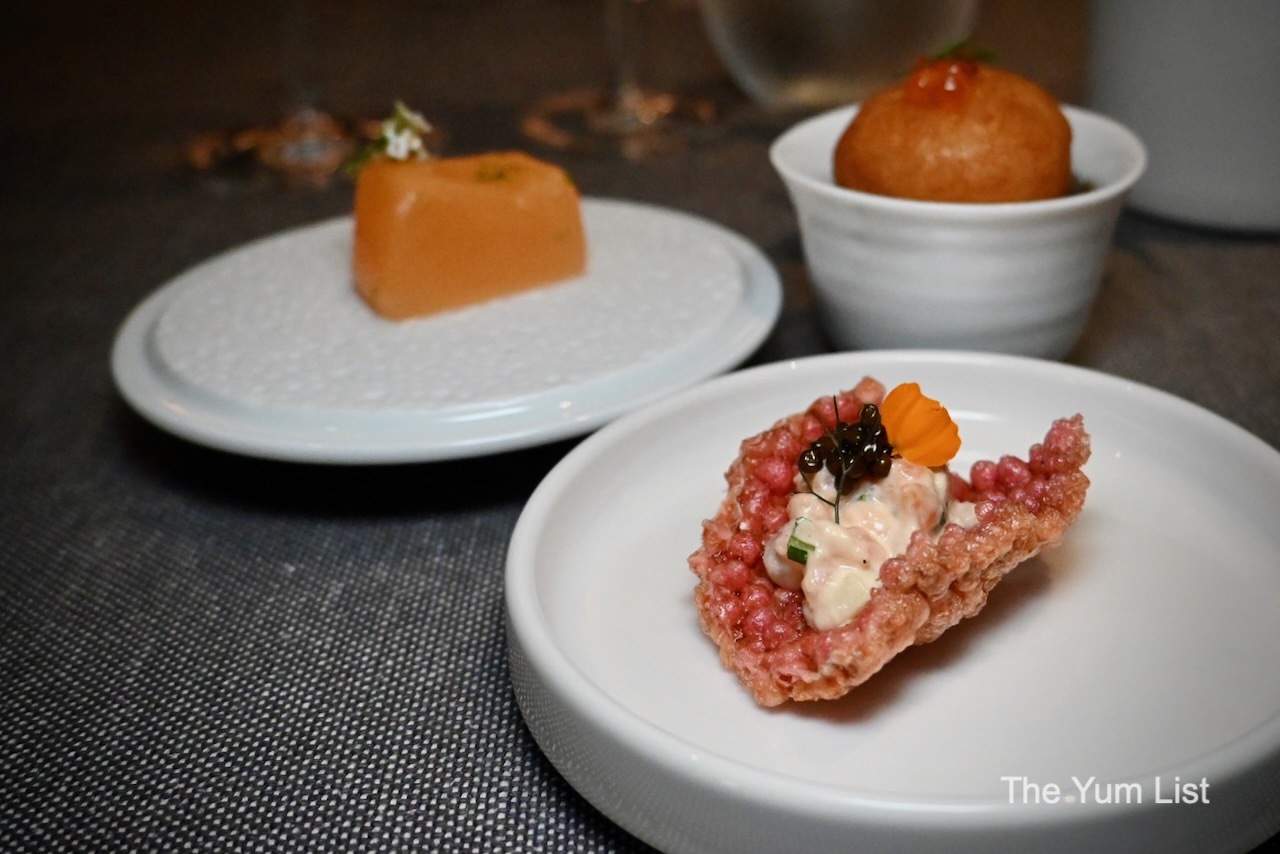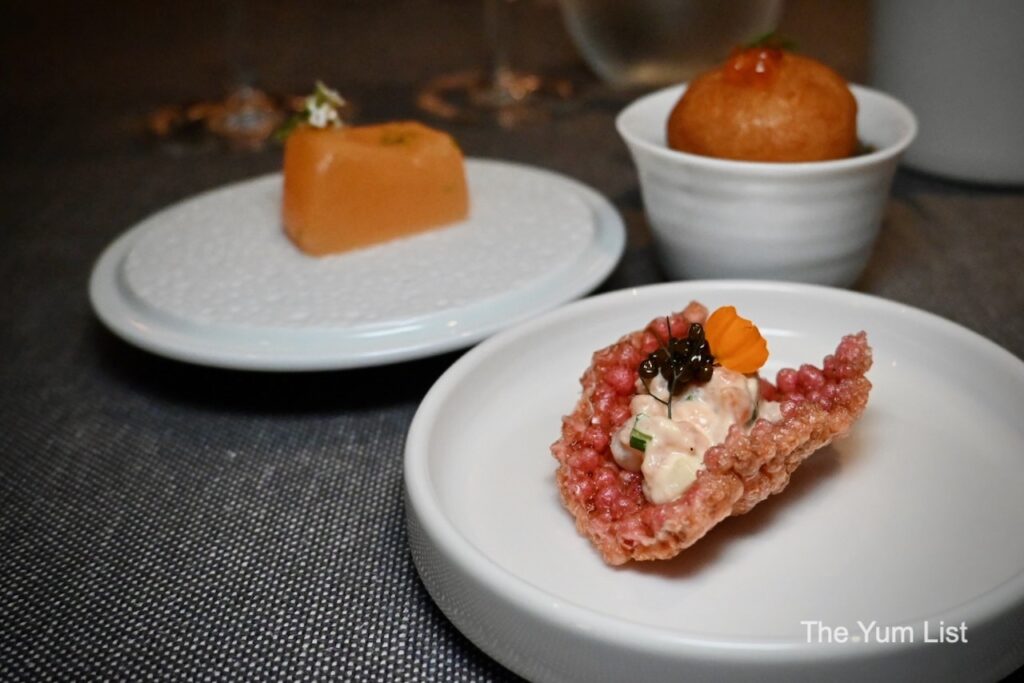 A Foam of Jalapeño follows, and it's one of the most fascinating dishes I've ever seen (or tasted) – undoubtedly, thanks to the 'black garlic ice cream'. It's a combination of conflicts that balance each other beautifully – fluffy, spicy, and smokey at the same time, with comforting bites of fresh tuna to anchor the dish very nicely.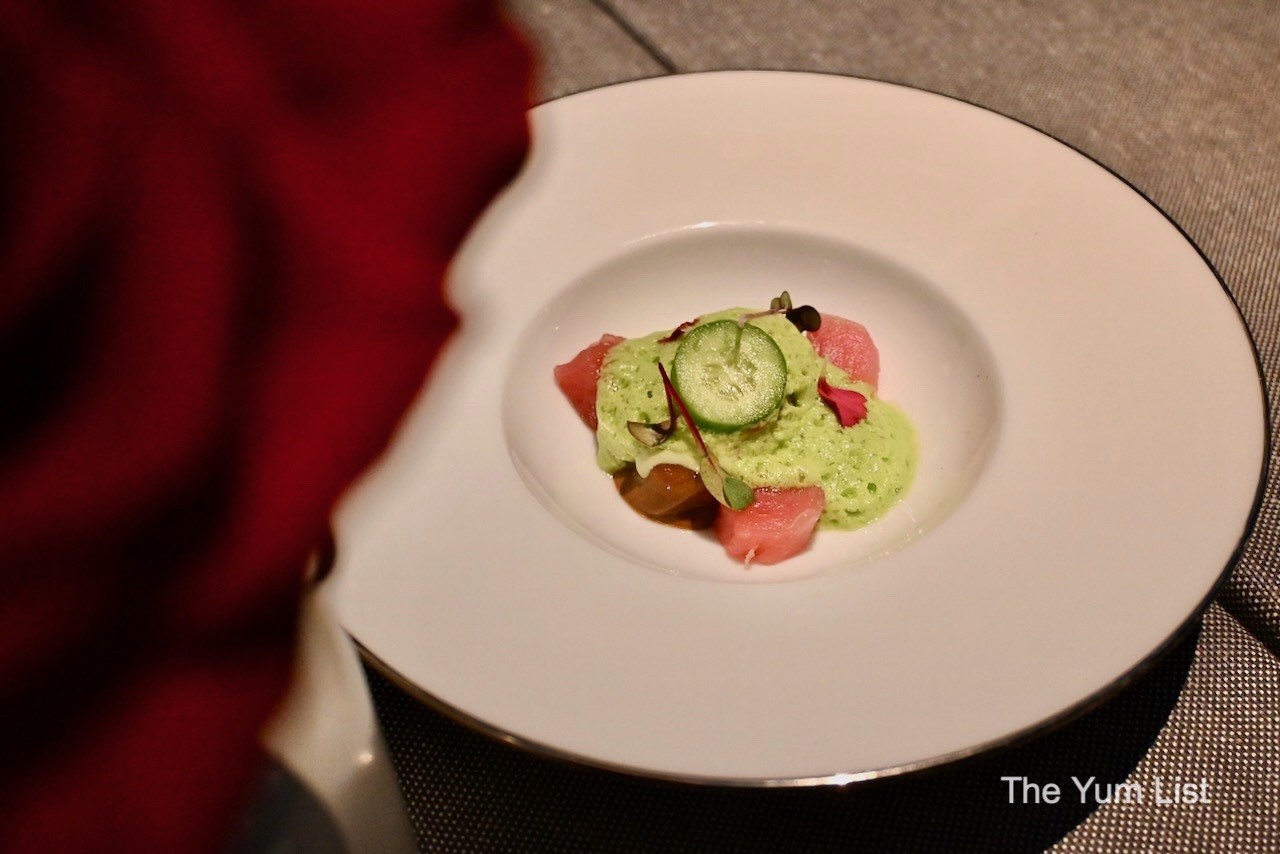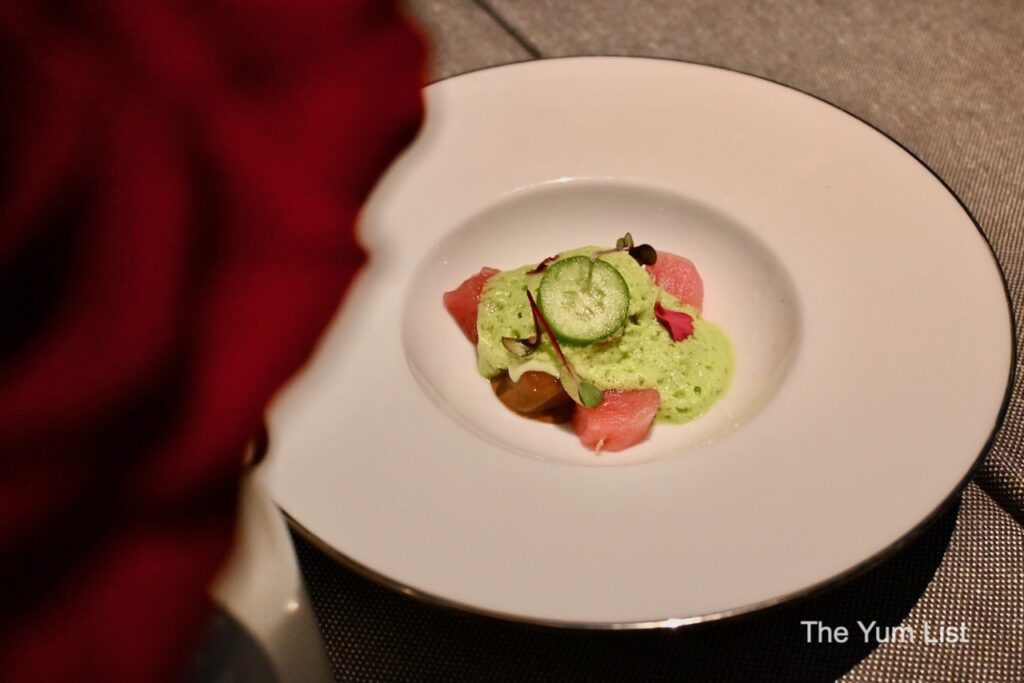 Next up is the Sea Bass, which pulls off an interesting trick – tough on the knife but melts in the mouth. Quite honestly, it's not our favourite item on the menu, but the bar is pretty high.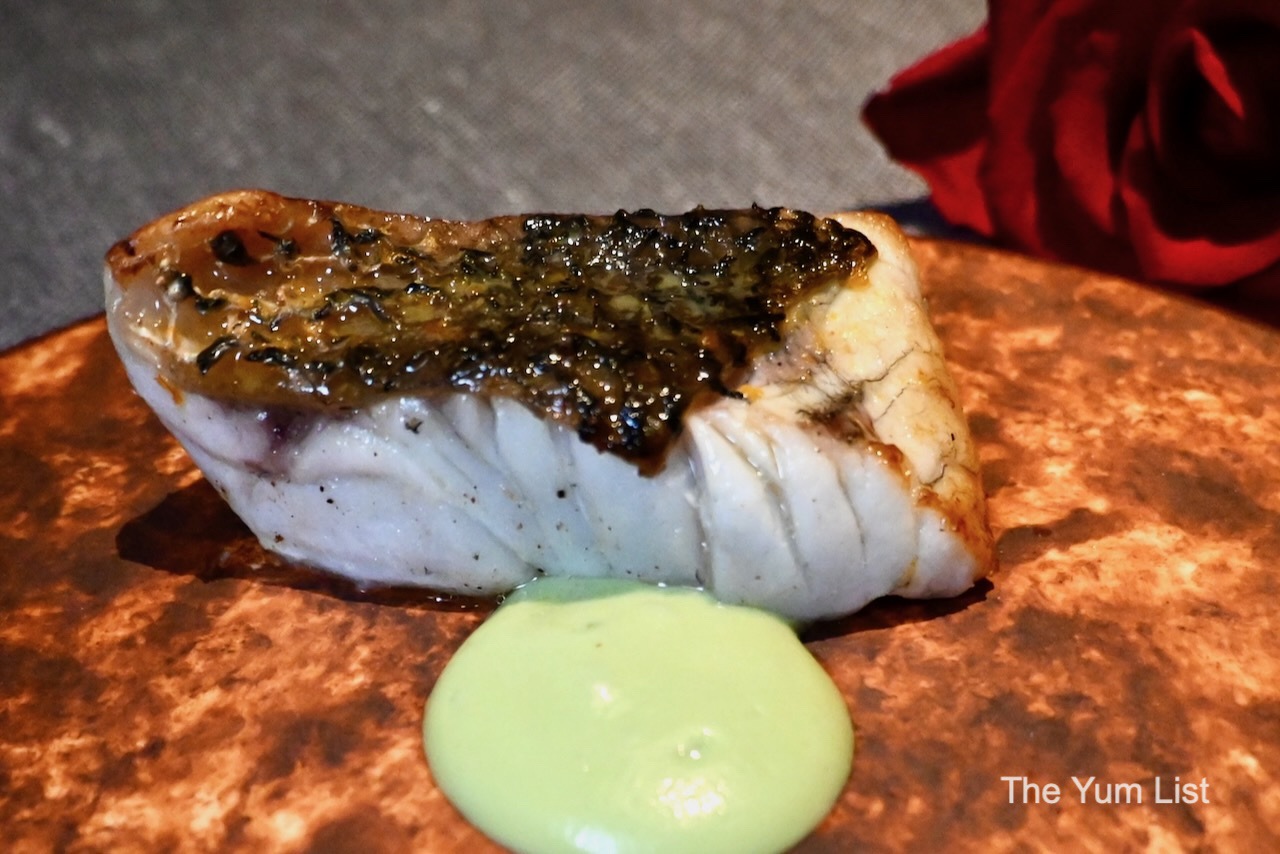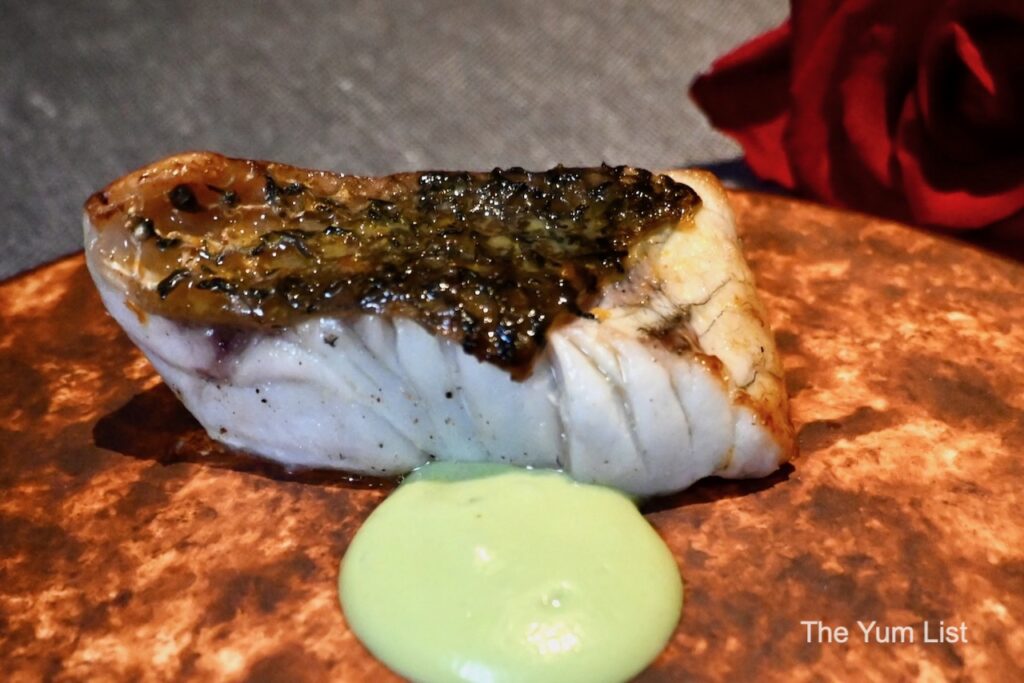 Luckily, the Beef Tenderloin muscles in next, and more than makes up for it. The chlorophyll sauce, Périgueux sauce and "cheese fragments" are all wonderful supporting acts, but the meaty hero of this dish is so well cooked that I think about ordering a second helping – before I remember that Michelin-starred tasting menus don't work that way. Shame, really.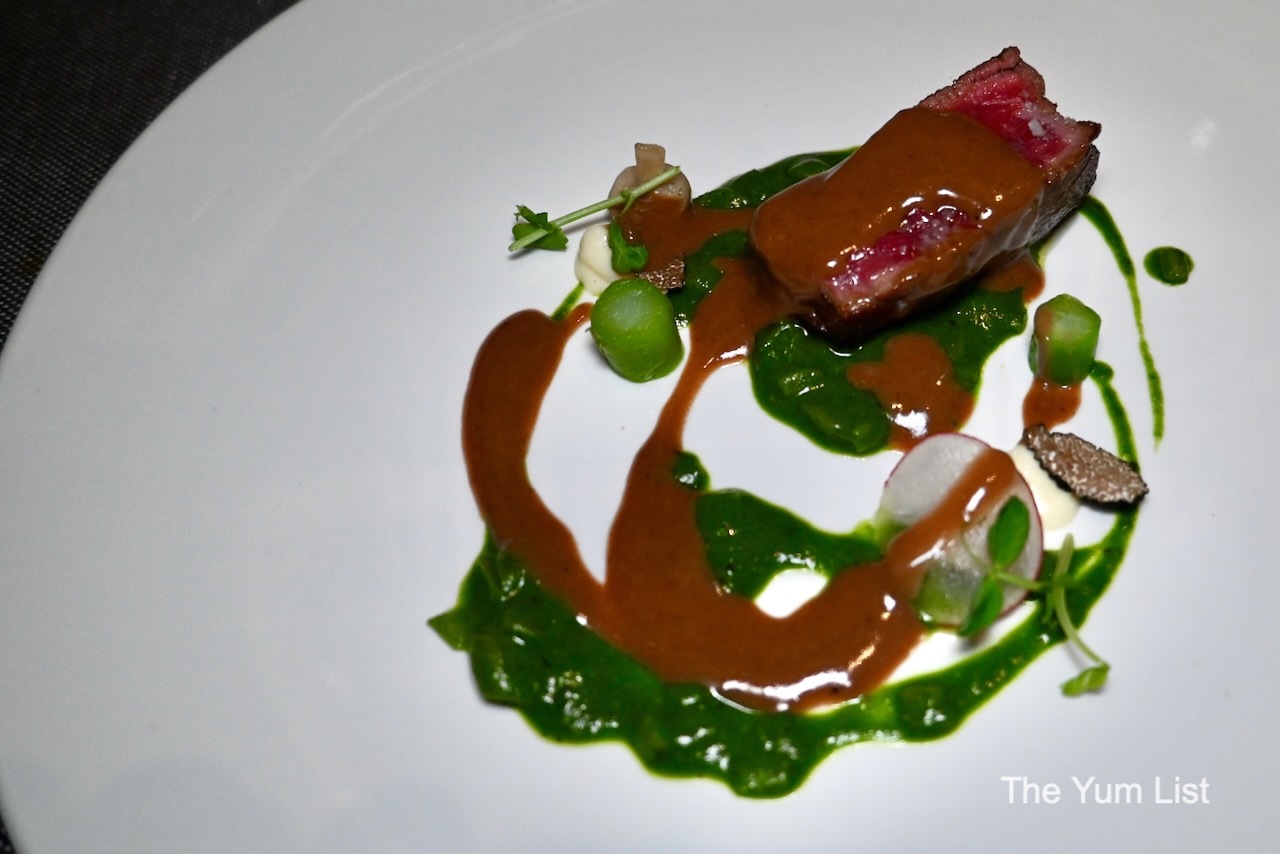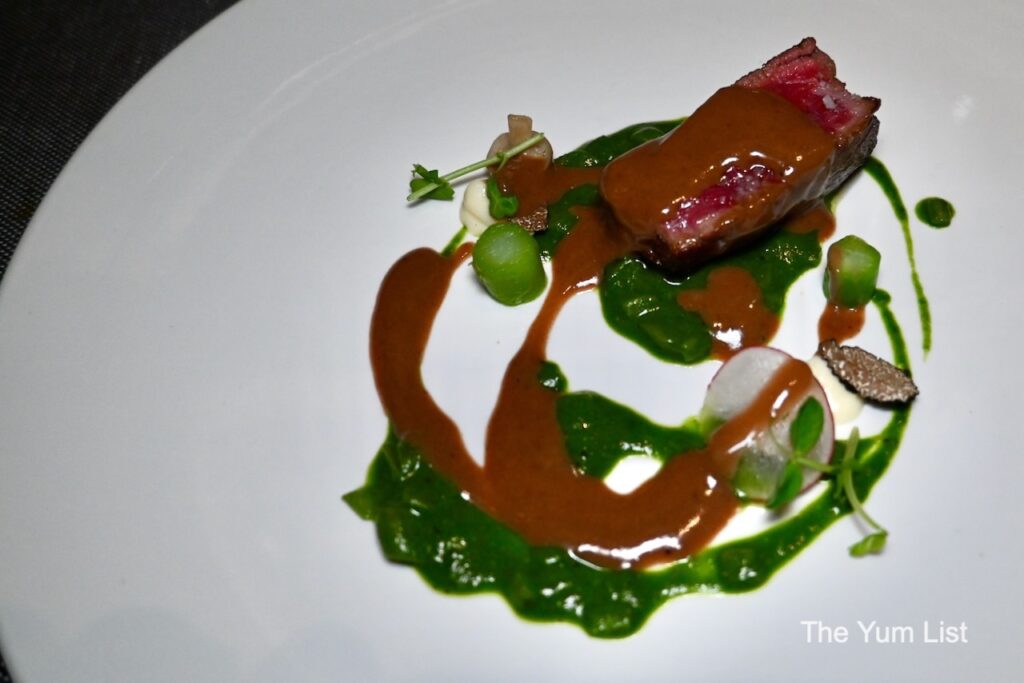 A Gin Fizz, a summer fruit sorbet with a subtle juniper kick, is an ideal palette cleanser before the final dessert flourish. The presentation isn't completely perfect, but we polish it off in seconds, so it doesn't really matter.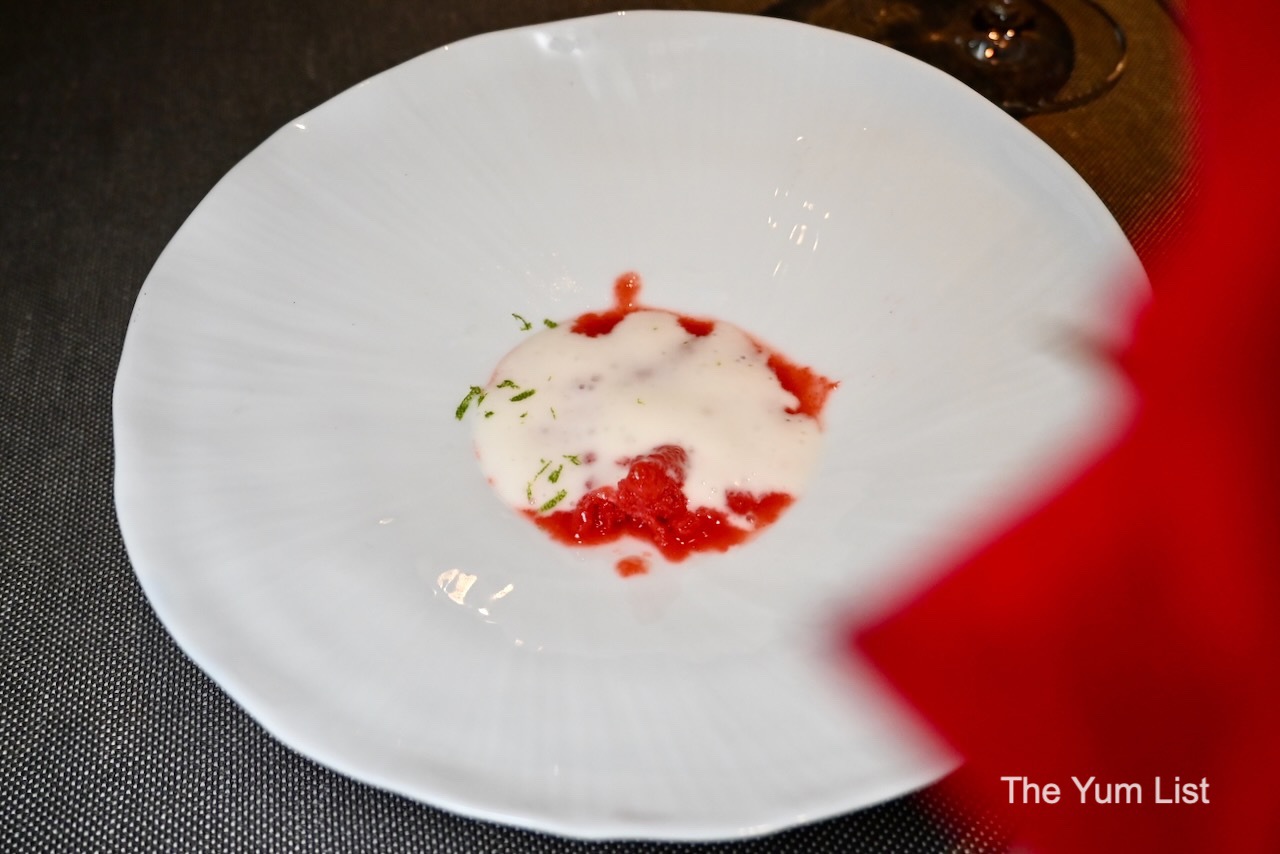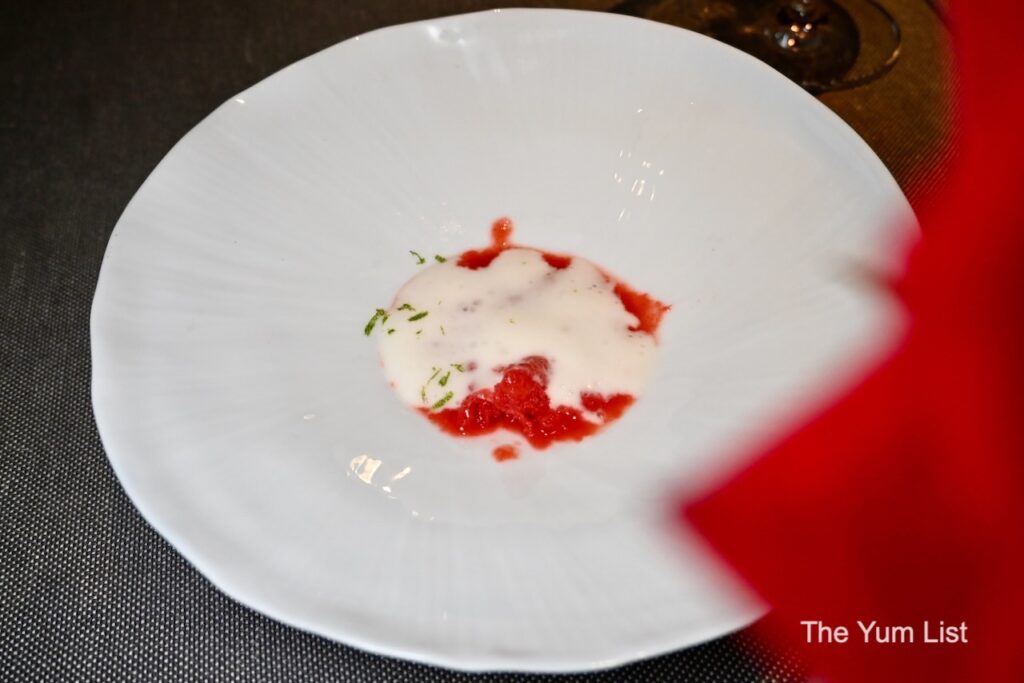 The final course is Coconut Ice Cream served with some savoury touches, namely carrot chips and beetroot compote – which taste much better than they sound and do a fine job of complementing the coconut. The passion fruit granita also provides a satisfyingly sweet backup.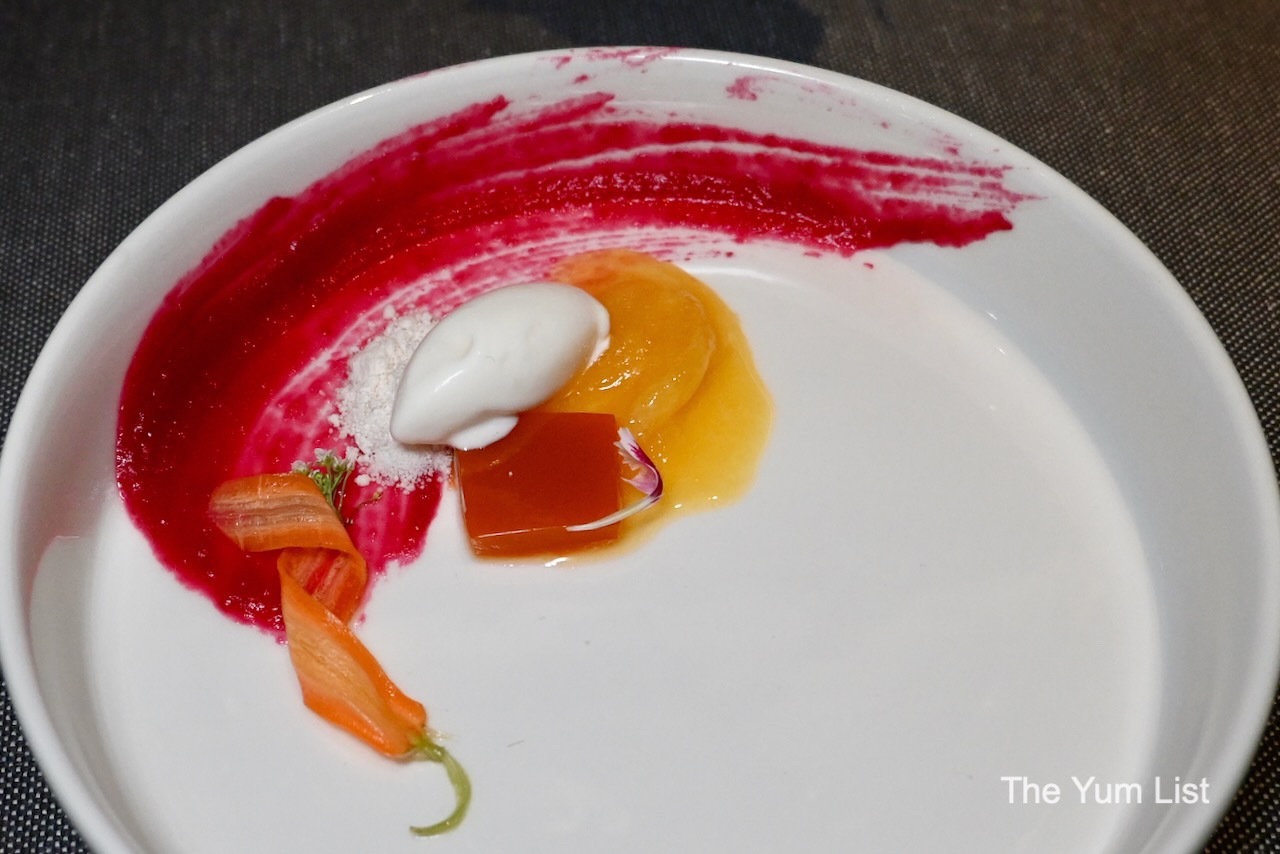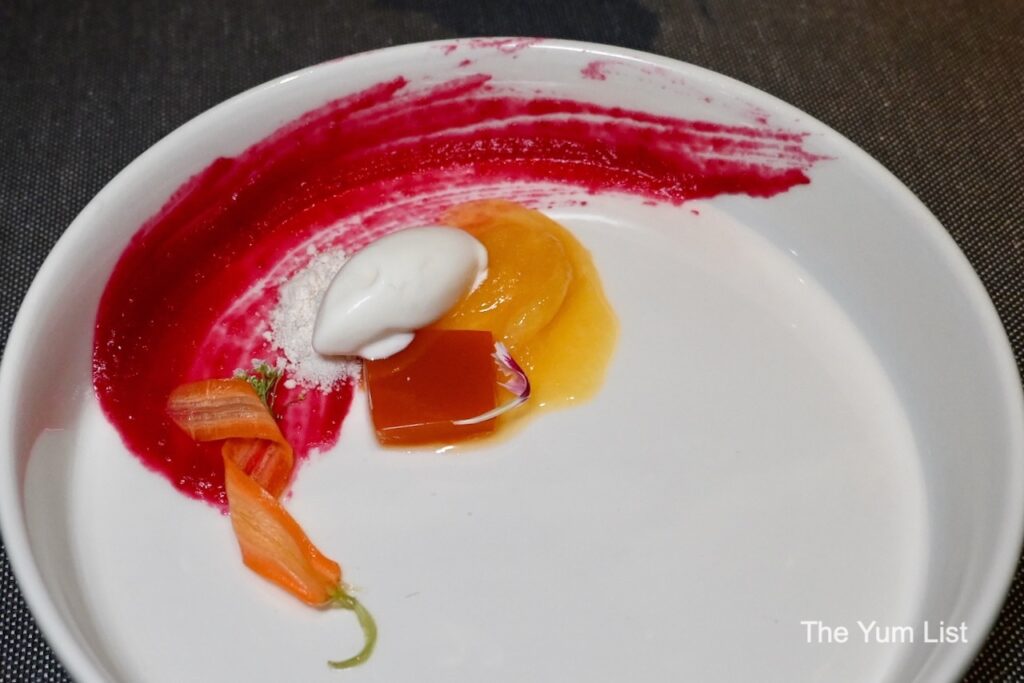 One more glass of wine, and it's time to wind down. Chef Budia stops by our table to say hello, and we're very happy to hear that he's delighted with the kitchen team at Sabayon. He's out here flying the flag for one of the most famous chefs in Spain, so it's good to know that he was in good hands in KL.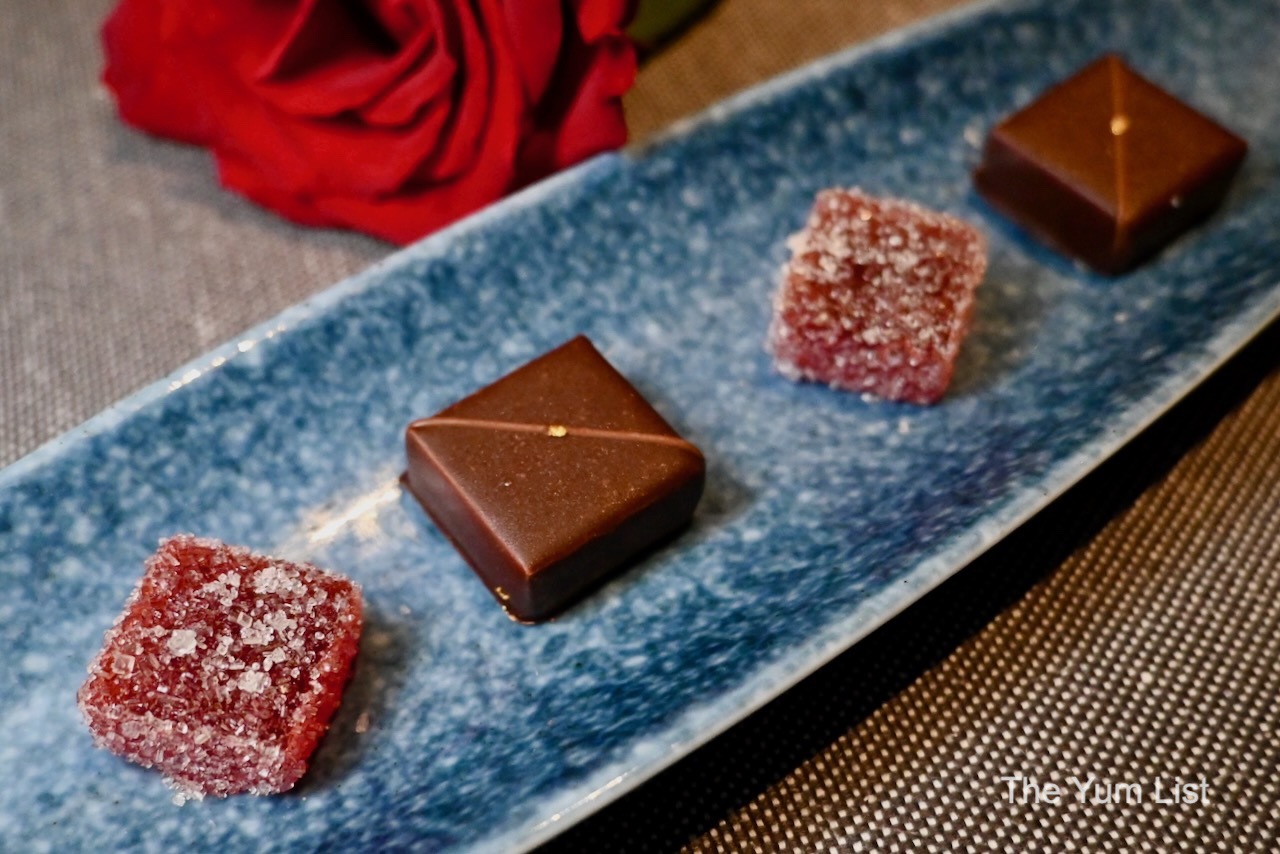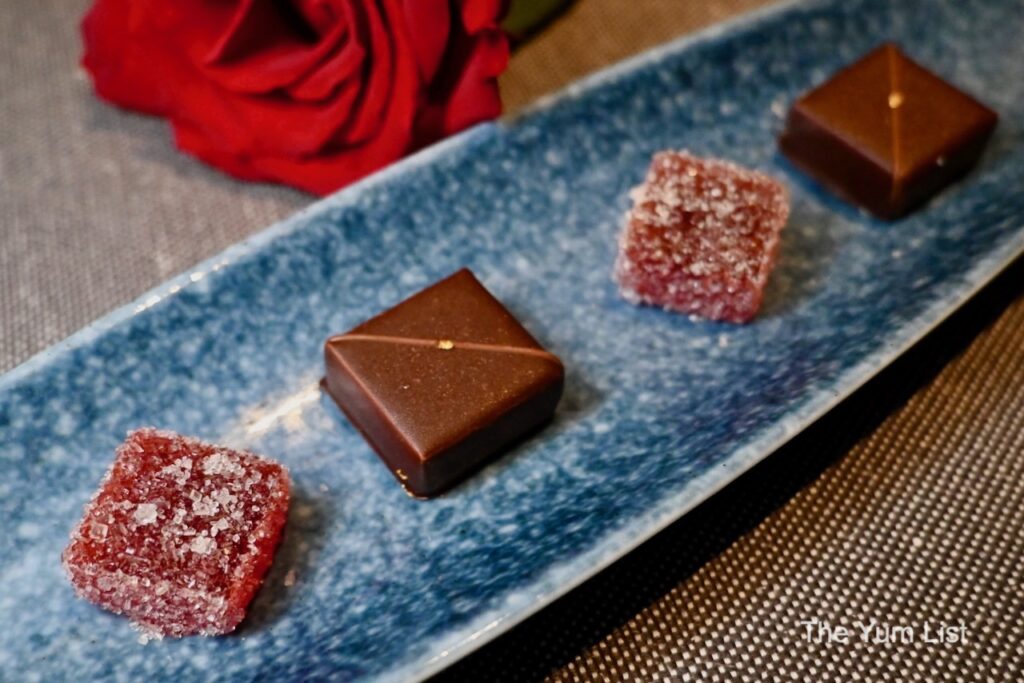 This exclusive Español experience is only in town for two weeks, until November 24th – so unless you have a big trip to the Basque country booked, we'd recommend you make a reservation for lunch or dinner at Sabayon very soon for the chance to experience one of Europe's most famous culinary exports.
Reasons to Dine with Spain's Best @ EQ Sabayon: an exclusive opportunity to sample some of Spain's most decorated chef's most famous dishes from several award-winning restaurants; 5* star service and setting in the heart of KL
Dine with Spain's Best
10 – 24 November 2022 | Monday to Saturday
Lunch – Taste of Spain | 12PM – 3PM | RM328+
Dinner – Flavours of Spain | 6PM – 11PM | RM688+
Sabayon at EQ KL
Level 51, EQ, Equatorial Plaza,
Jalan Sultan Ismail, 50250 Kuala Lumpur
+603 2789 7777
[email protected]
www.eqkualalumpur.com/dining/sabayon
*Dress code: smart casual
Find more restaurants for special occasions here, and stay up-to-date on KL's food and beverage scene here and here.