Kappa Senses
Words: Kirsten Durward
Photos: Monica Tindall
Superbly blended into nature on a verdant two-hectare property in the surrounds of Ubud, Kappa Senses is conceived as a reviving 'nest' for guests to relax and reawaken their senses in an environmentally responsive space. The gentle ambience envelopes us instantly on arrival with a water-bubbling lotus leaf-inspired bronze fountain and full-size decorative Hindu statues apparently floating in a reflective pool. We relax in the naturally integrated reception area that embodies the balance of modern design and Sanskrit influences that is Kappa Senses signature style. Dual jewel colours of chilled butterfly pea and roselle twinkle from our beautifully presented welcome drinks.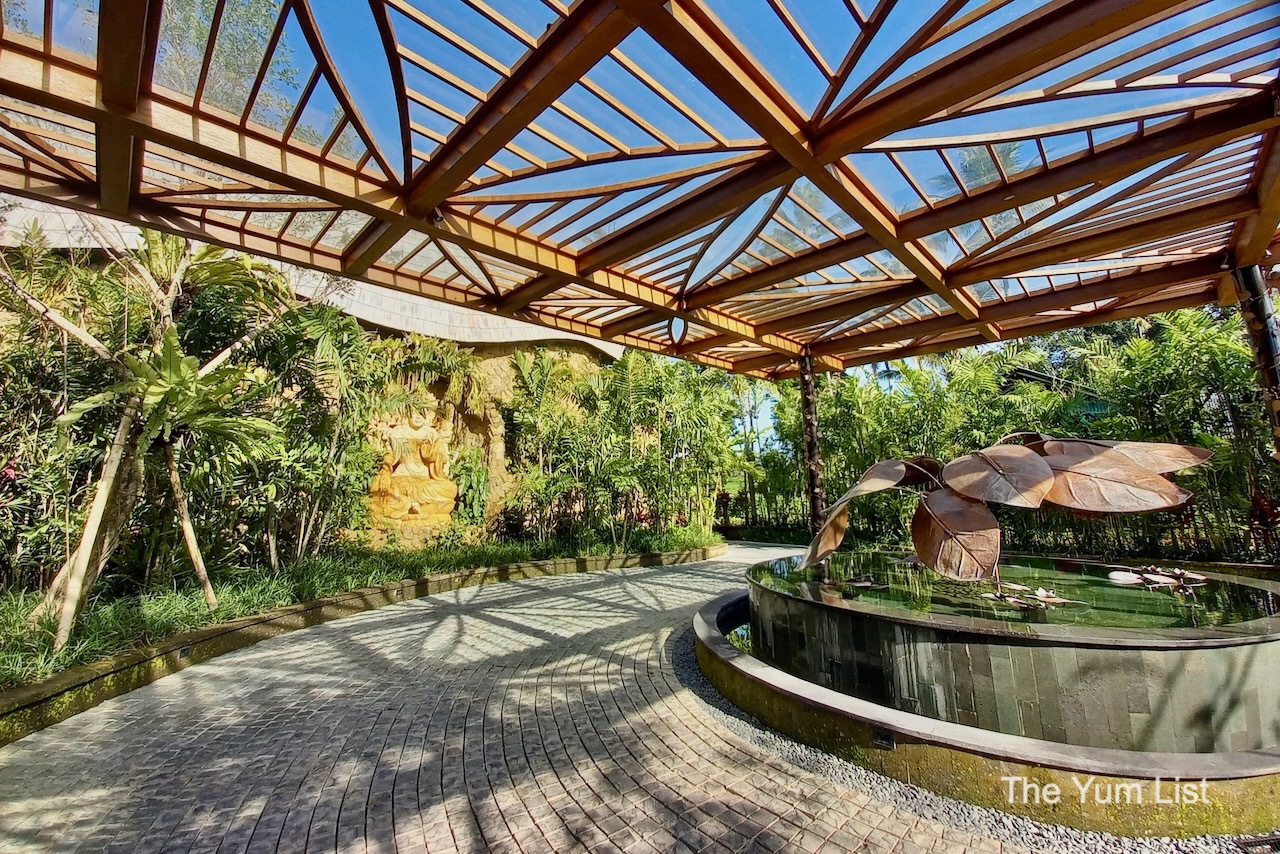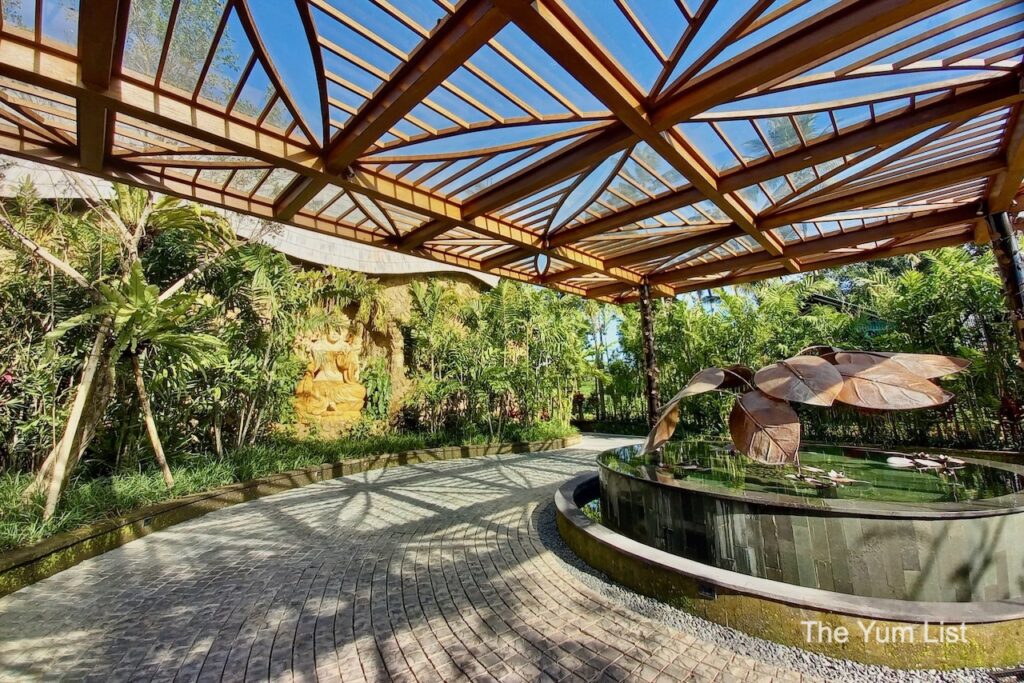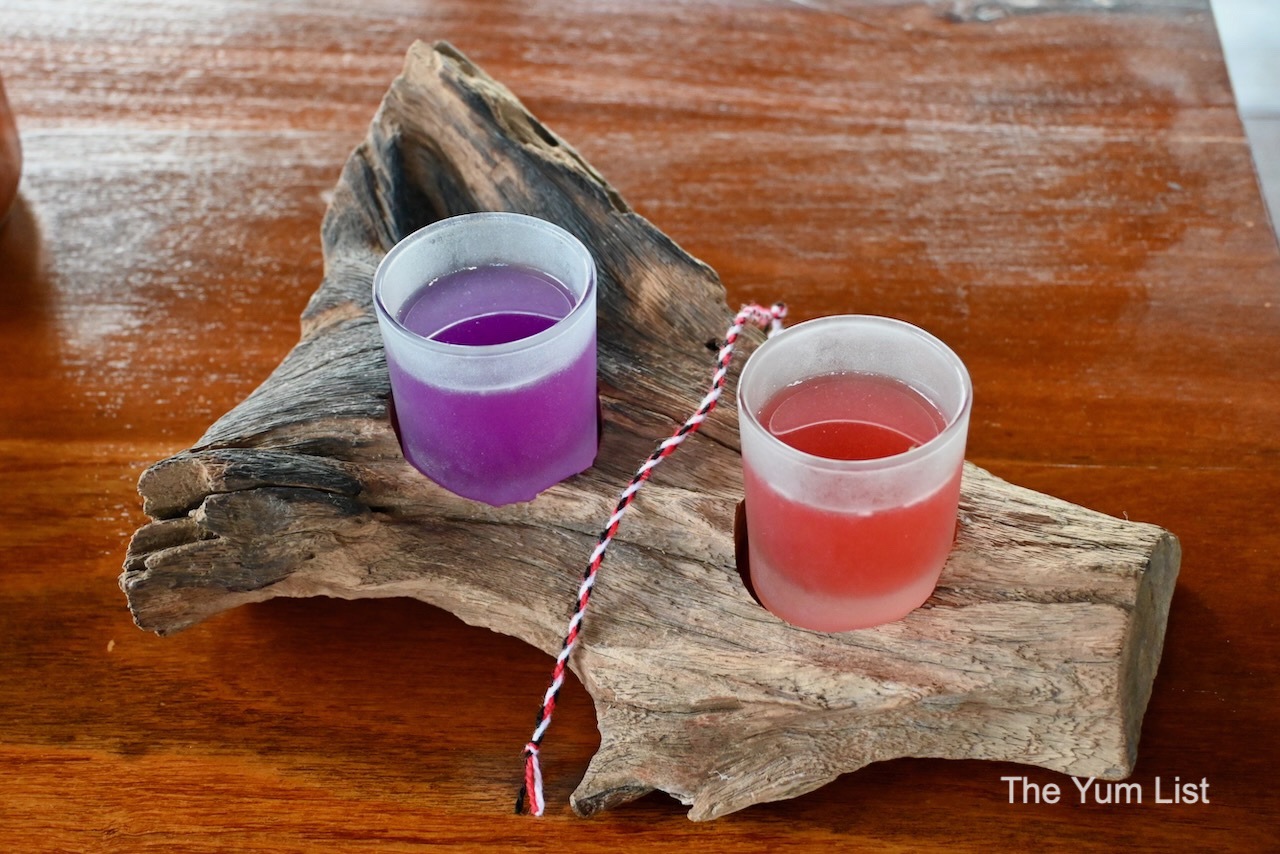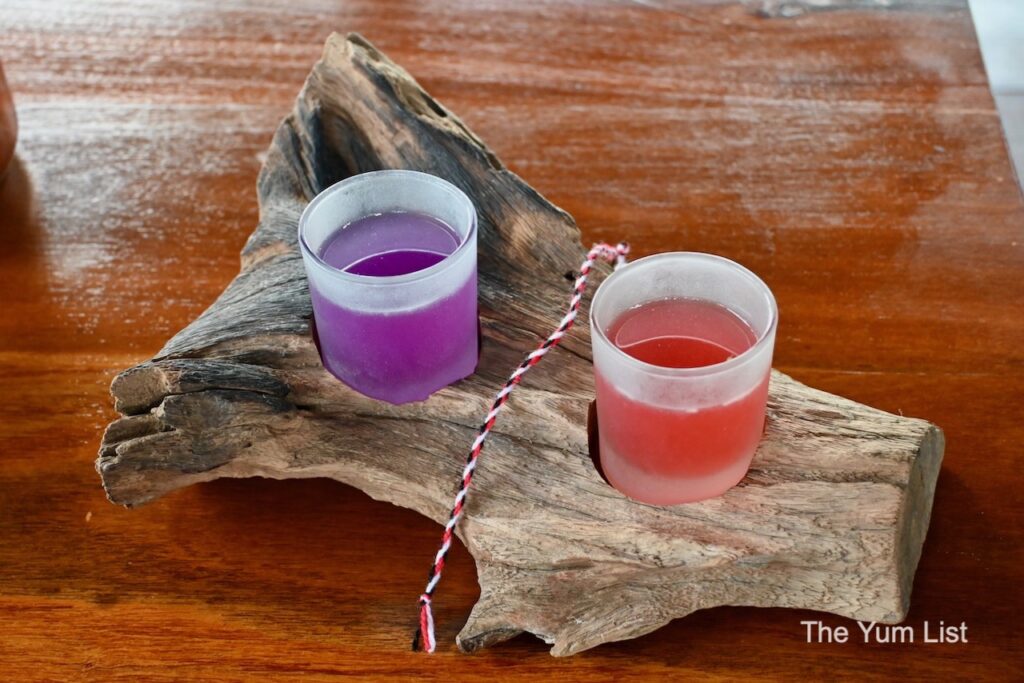 Kappa Senses
Mature landscaped grounds surround us as we make our way to our villa, passing the pretty permaculture garden to the right and the impressive OmTara Spa to the left. We are entranced by the detailed stone carvings of Ramayana scenes that sing from the spa's walls. The Kappa Senses concept plays on the five elements of the Universe defined in the Hindu tradition. According to legend, each of the elements, the Maha bhutas, influences our emotional, psychological and physical state. The Kappa Senses' mission is to bring us into balance with a sensual experience of these elements: Akasha (space), Vayu (air), Prithvi (earth), Jala (water) and Agni (fire). The first four are clearly all around us, and we later come to understand that fire is not the heat of the sun but the spices are grown in the permaculture space.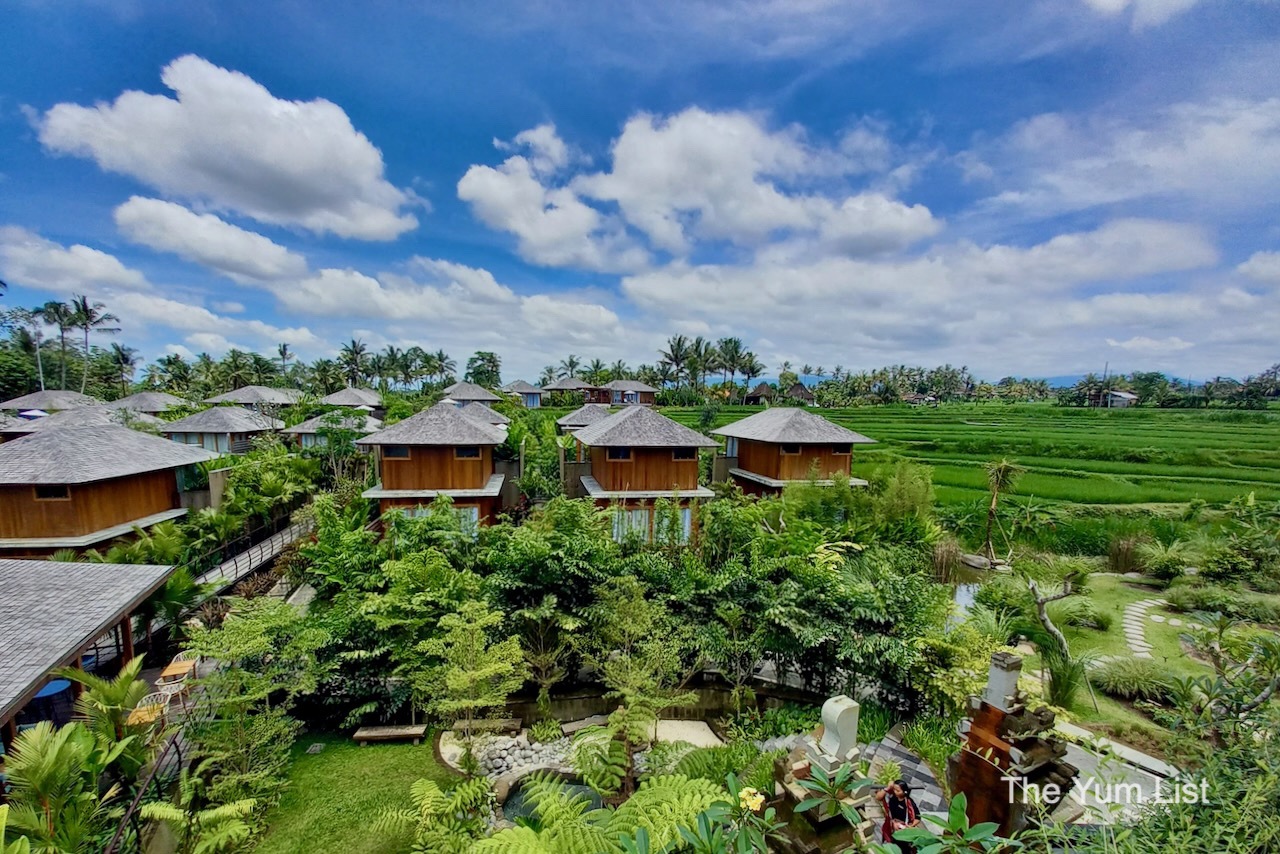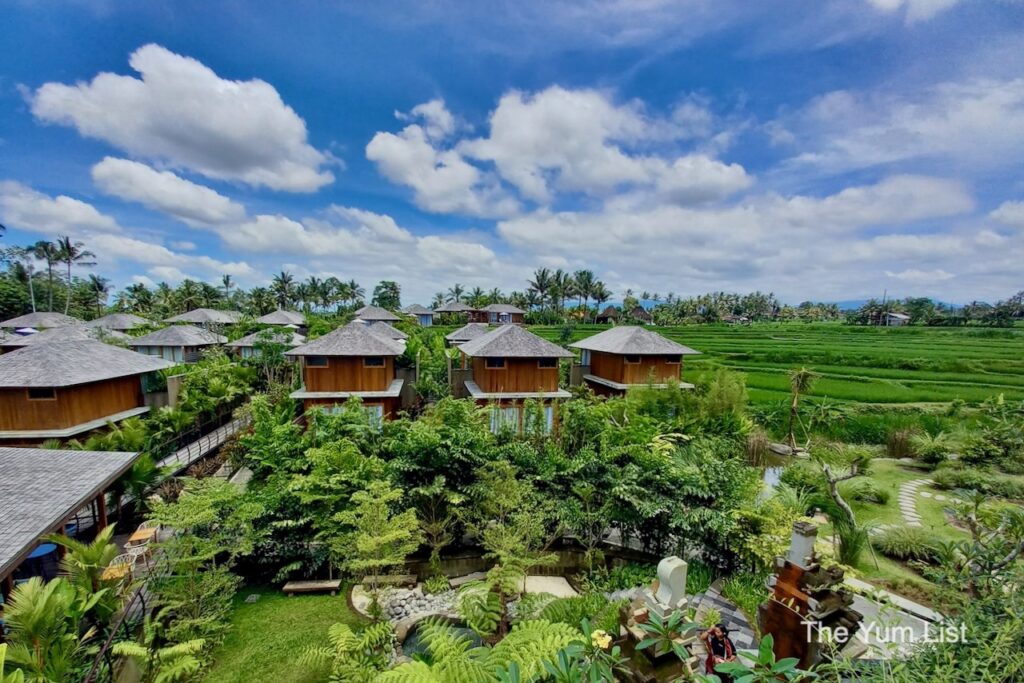 Kappa Senses Accommodation
Kappa Senses offers 76 contemporary-styled suites and villas which aesthetically integrate the outdoors with the indoors. We enjoy a one-bedroom pool villa with romantic appeal. Woven natural patterns provide a soft and airy feel enhanced by floor-to-ceiling sliding doors and softly draped voile curtains. Natural greenery floods the walled garden, framing the comfortable deck area and the inviting private pool.
We are impressed with the espresso machine and the gourmet snacks created by local producers. The spacious bathroom features a double sink with a massive mirror and our preferred sustainable products in stoneware containers with pumps. We can choose to refresh in the powerful rain shower or soak in the deep bathtub before a good night's sleep in our king-sized bed with plenty of plump pillows.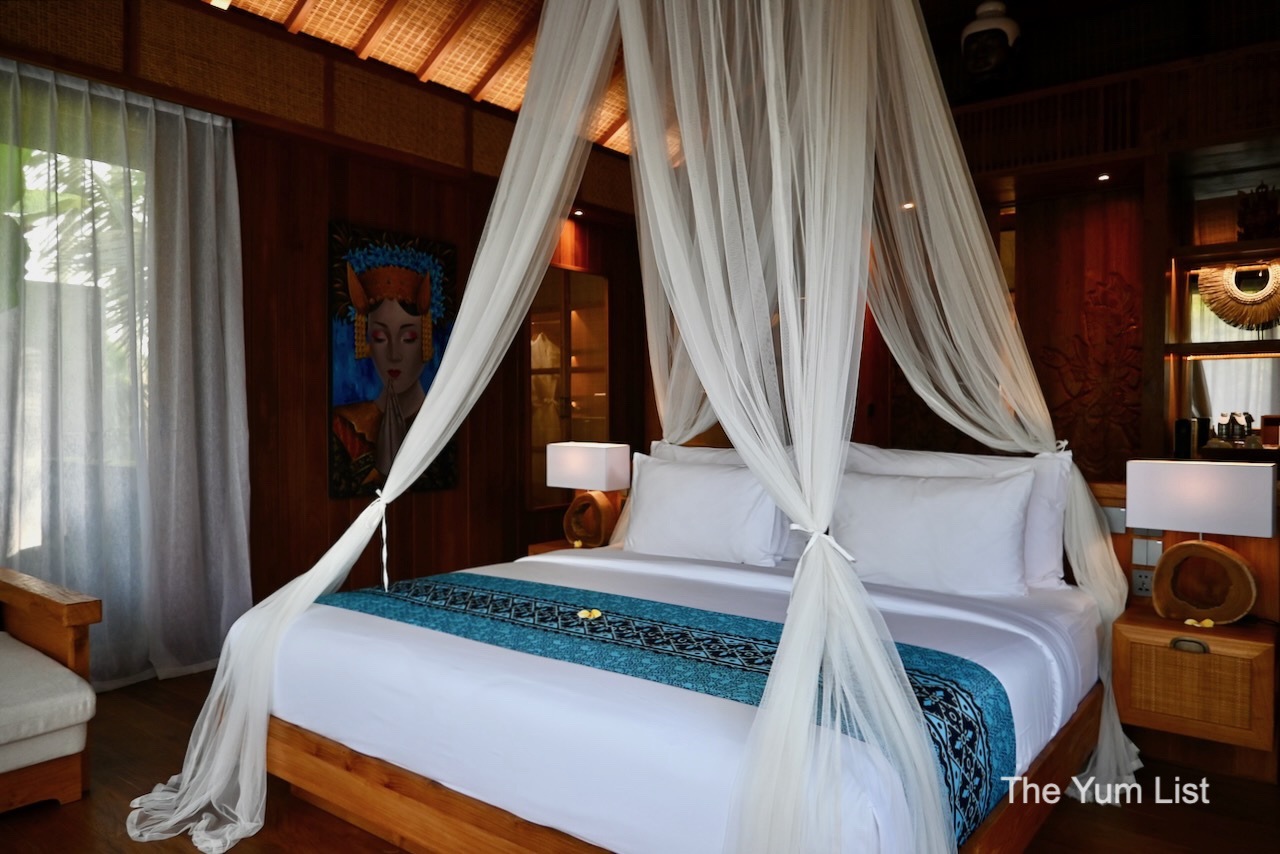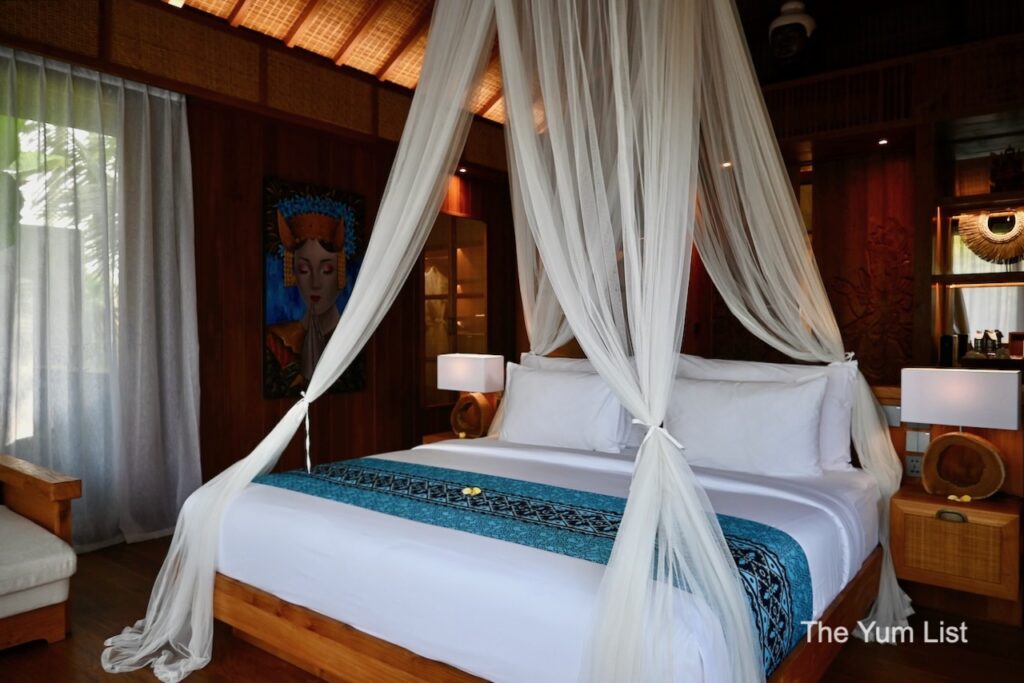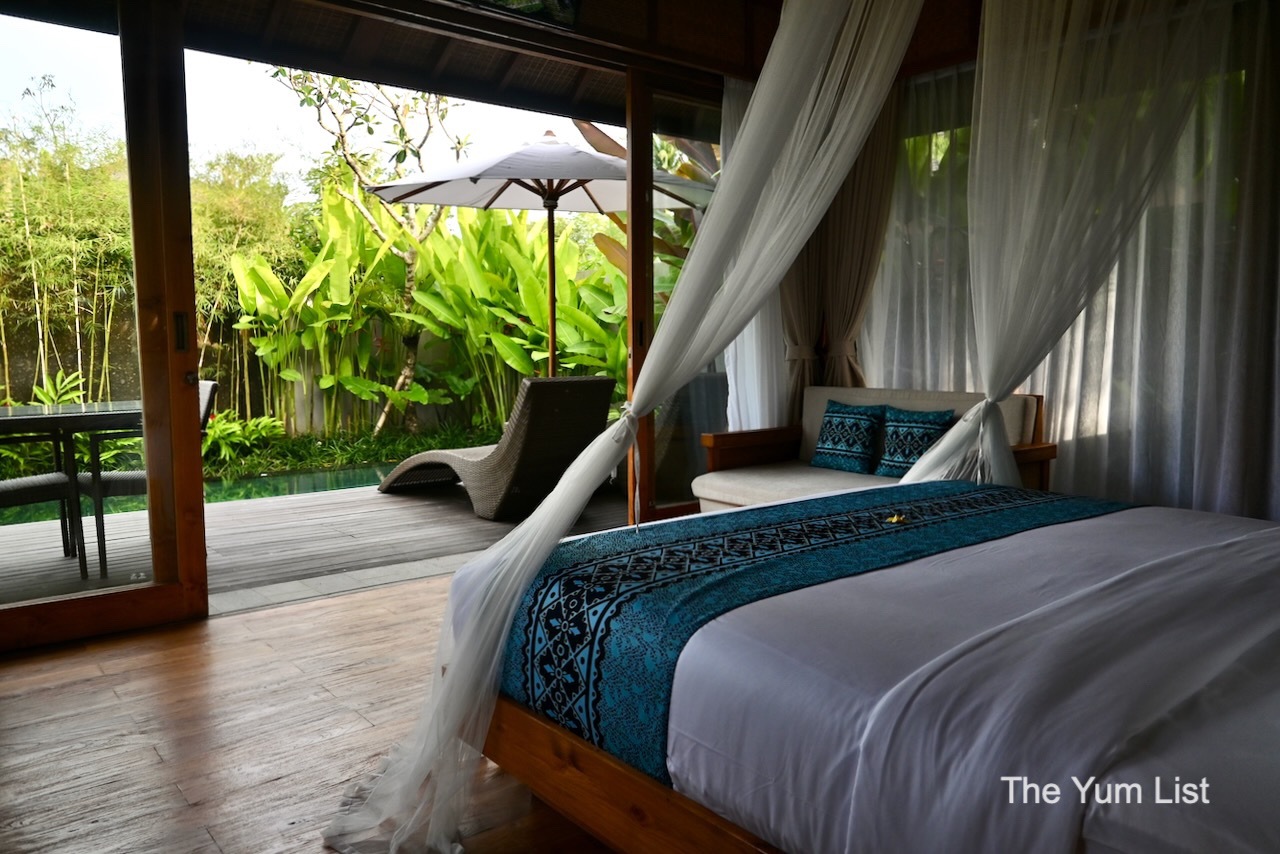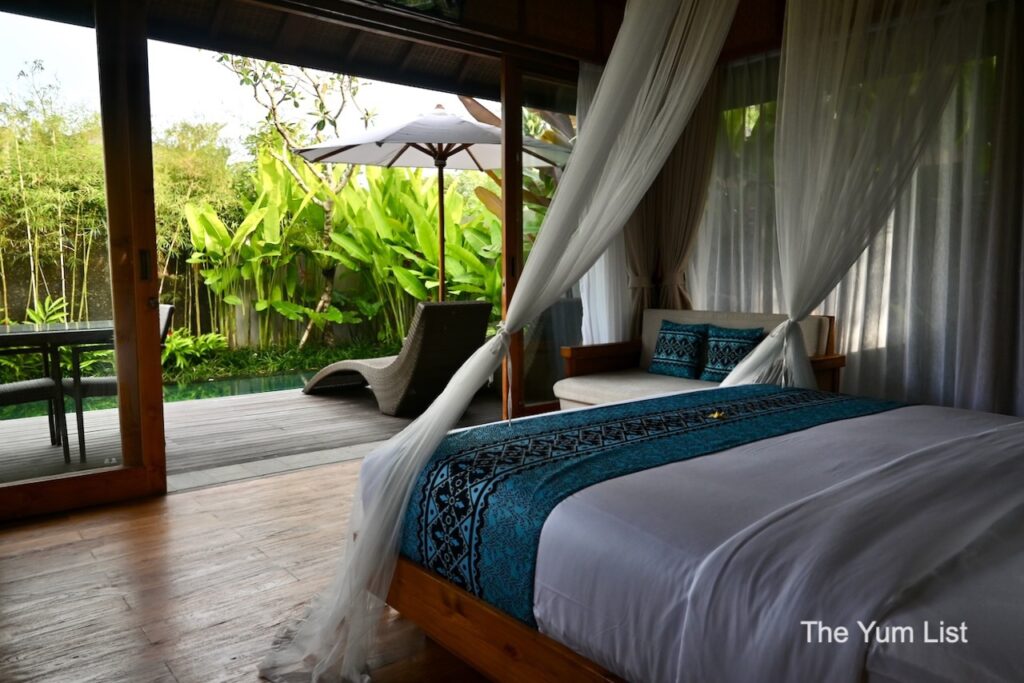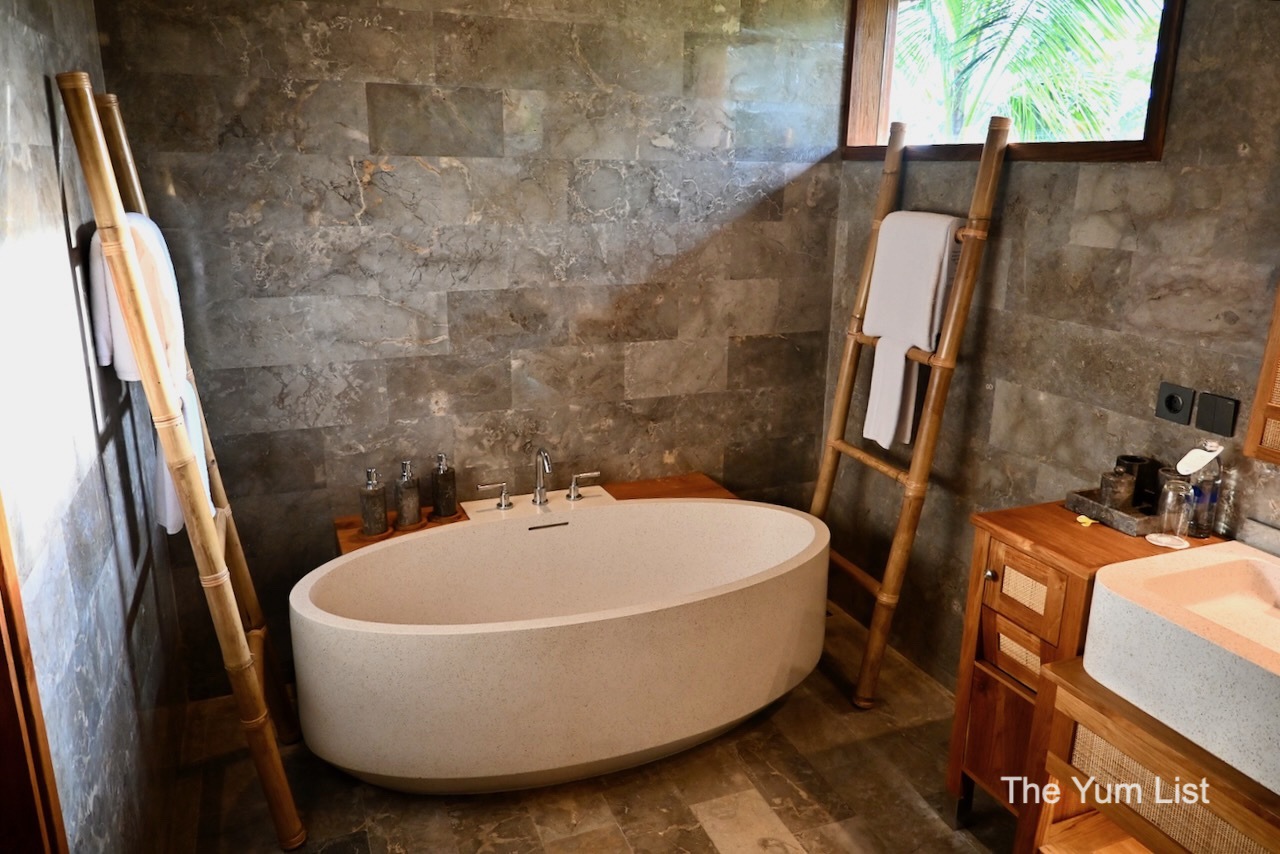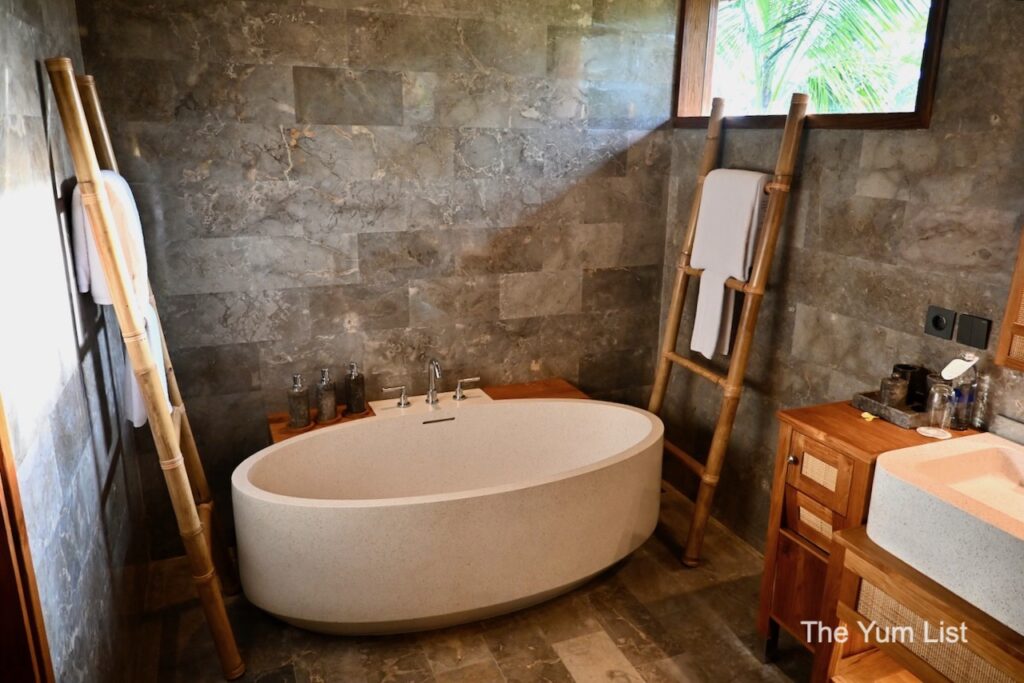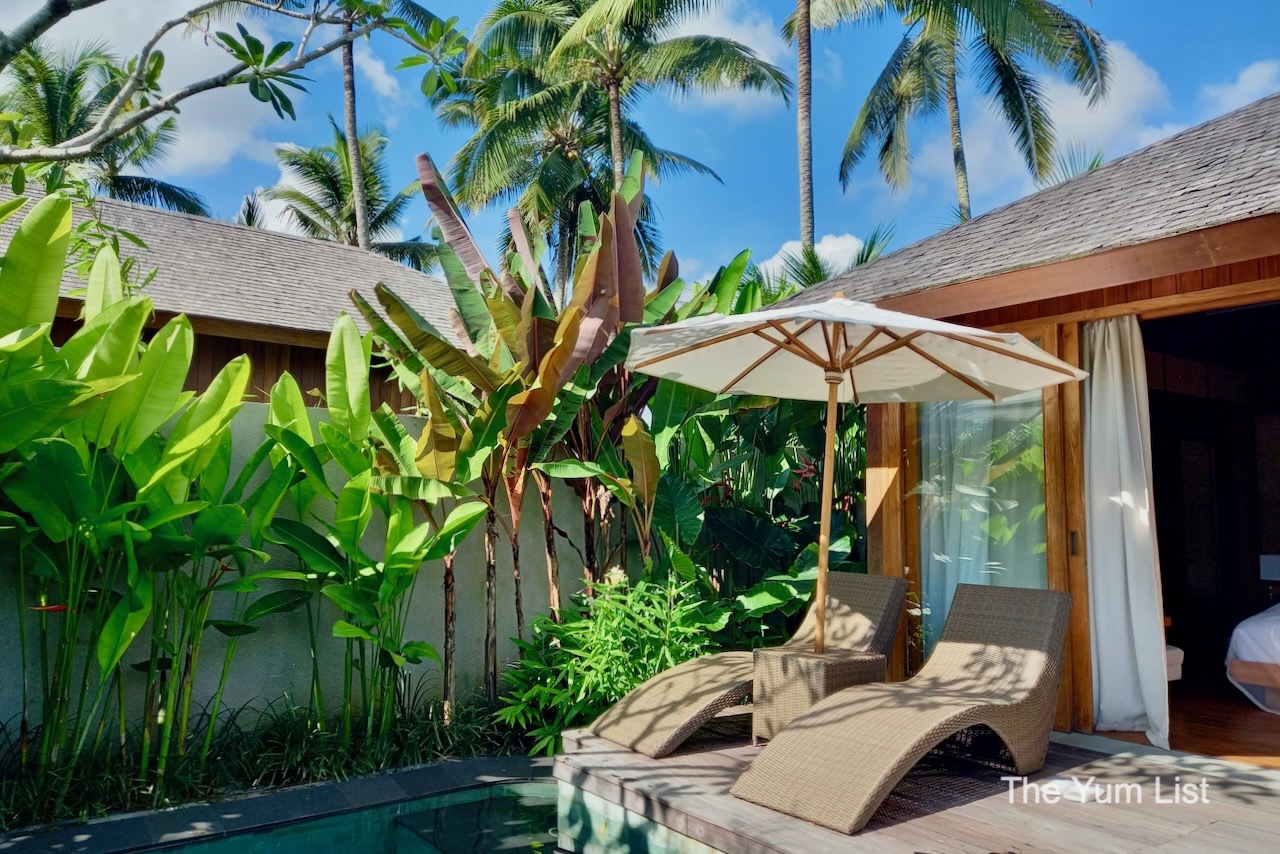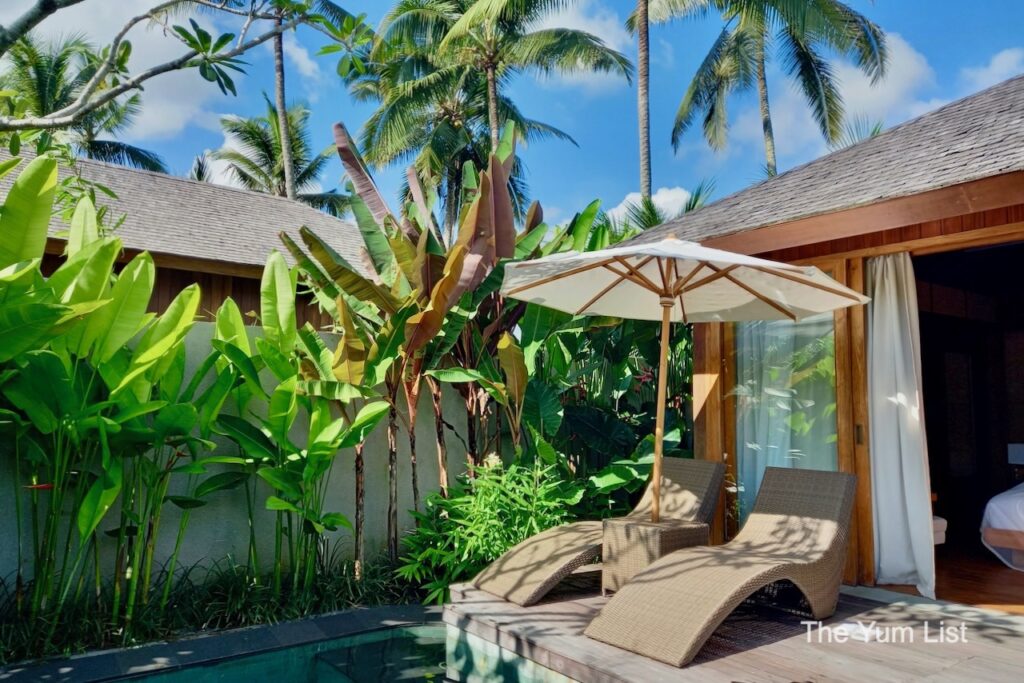 Kappa Senses Food and Beverage
Kappa Senses restaurants are styled 'Epicurean Nests' in a nod to the Greek Philosopher who lived for the pursuit of happiness. While more dining styles will be available soon, we tried the two different restaurants available on our visit.
Kokokan offers a contemporary take on South East Asian dishes. We enjoy the resplendent views over the verdant rice fields. Kelapa is relaxed poolside dining with a Mediterranean feel. The menu offers a variety of beautifully presented international dishes. We were particularly impressed with the range of a la carte breakfast options.
Find more about the Epicurean Nests here.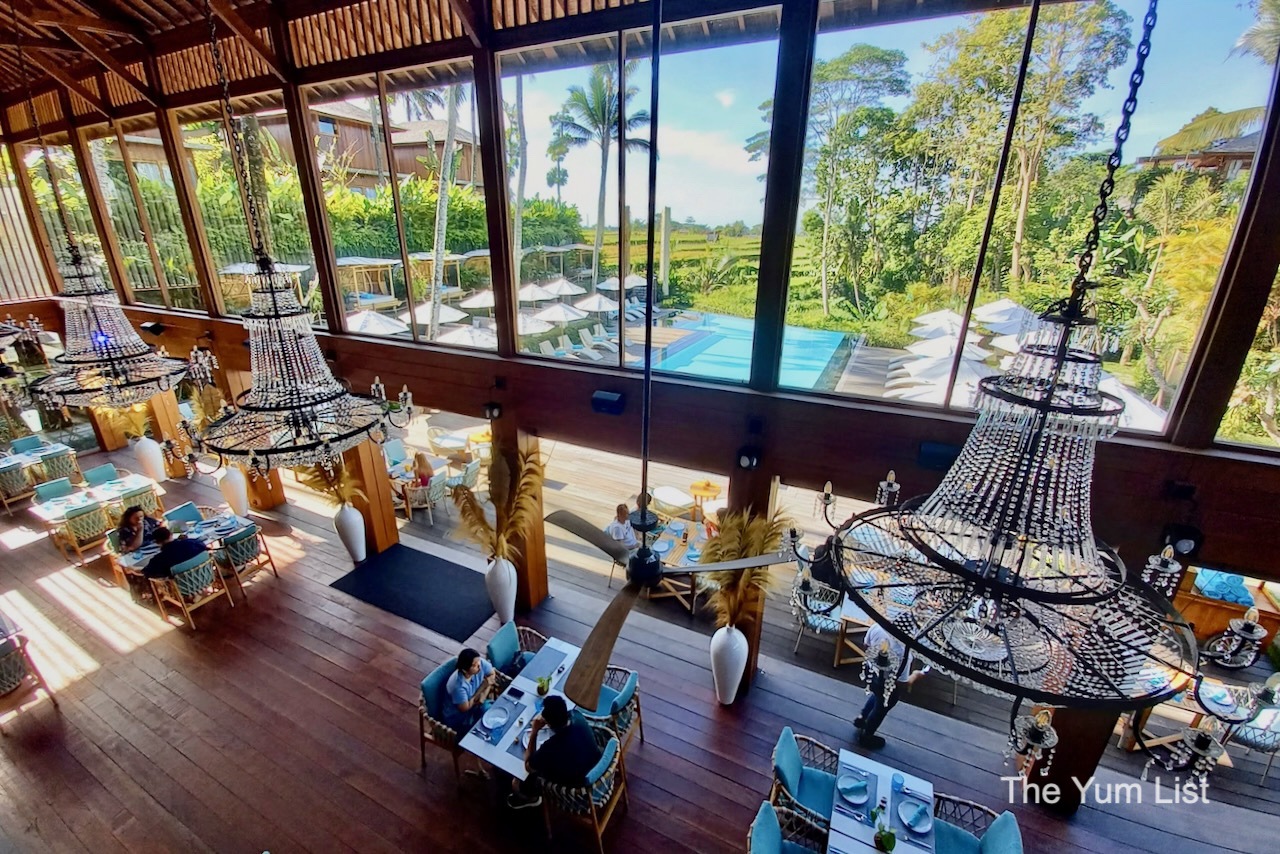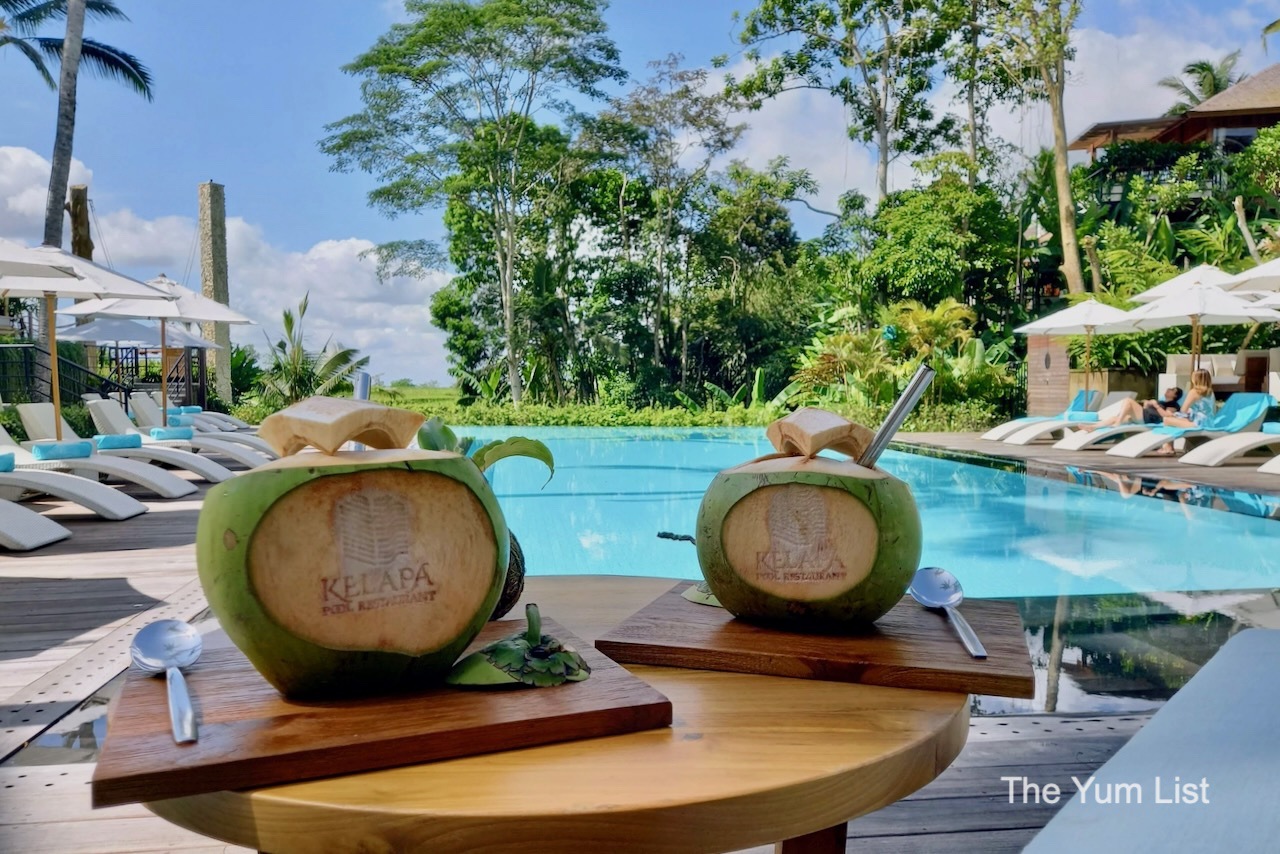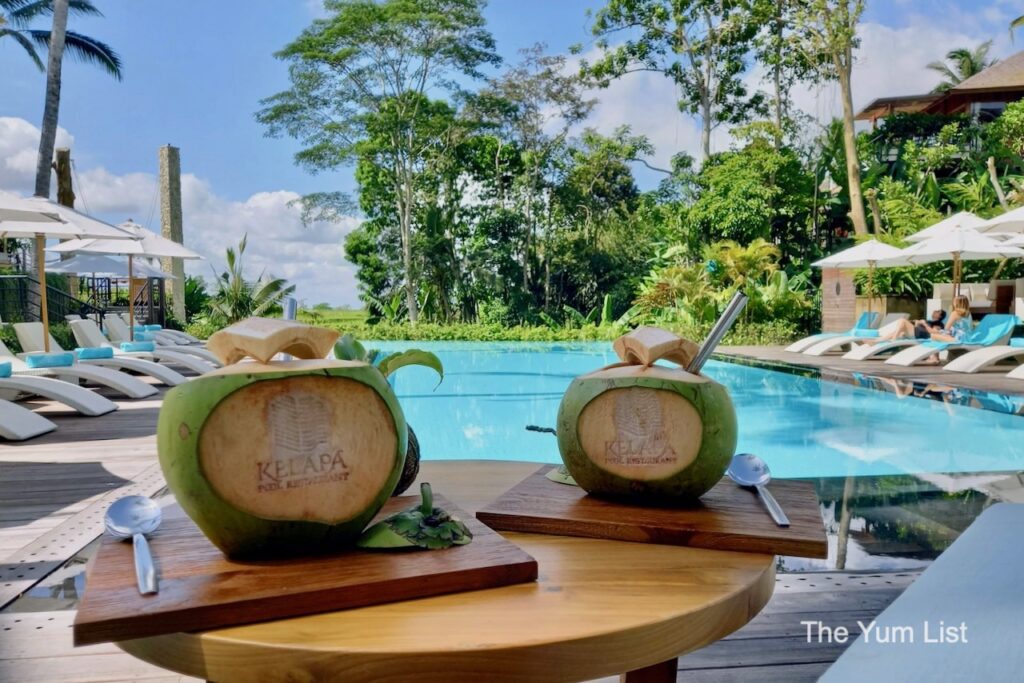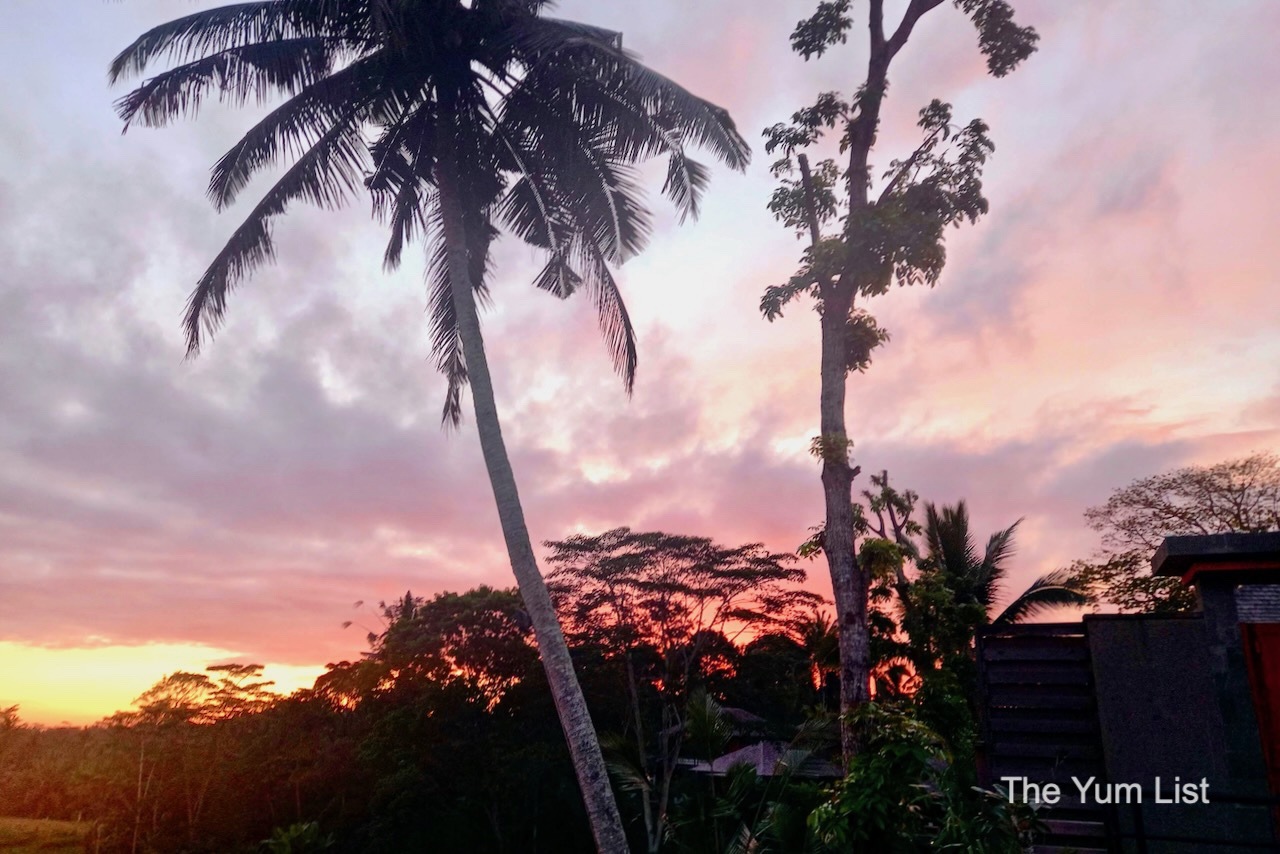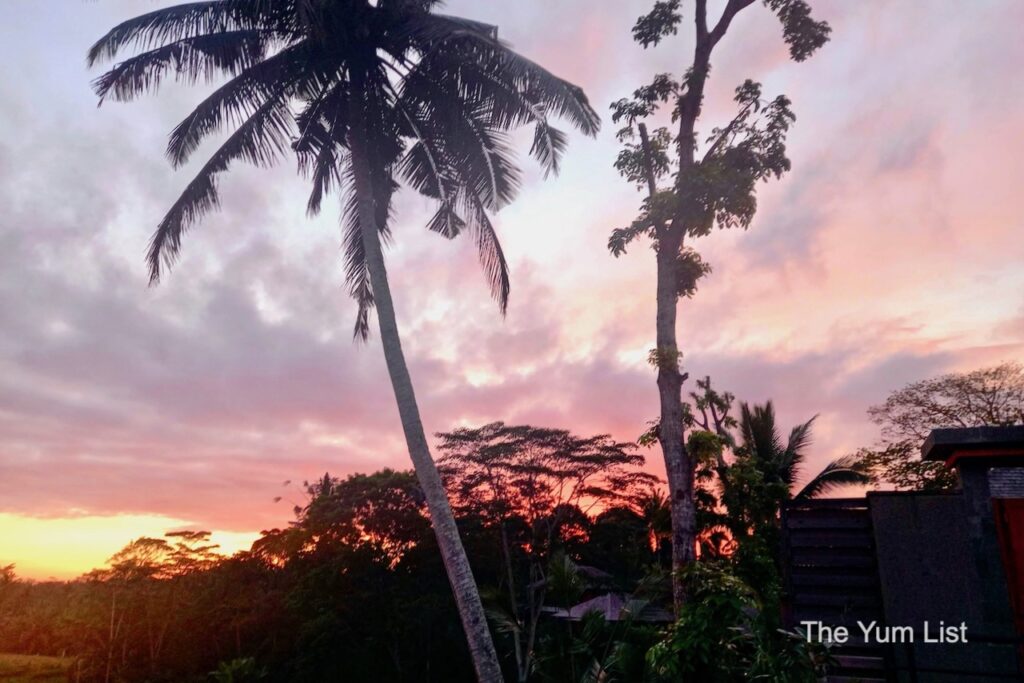 Kappa Senses Amenities and Activities
Close by reception, a floating library and boutique offer a little light holiday browsing. For more active guests, a well-equipped gym gazes out at the natural environment, and yoga classes are offered daily atop the OmTara Spa. Swimmers can enjoy two distinct swimming experiences at Kappa, a vast turquoise blue pool surrounded by comfortable day beds and a lagoon-style natural jungle experience with a cascading waterfall. The property also provides great potential for a daily affirming walk.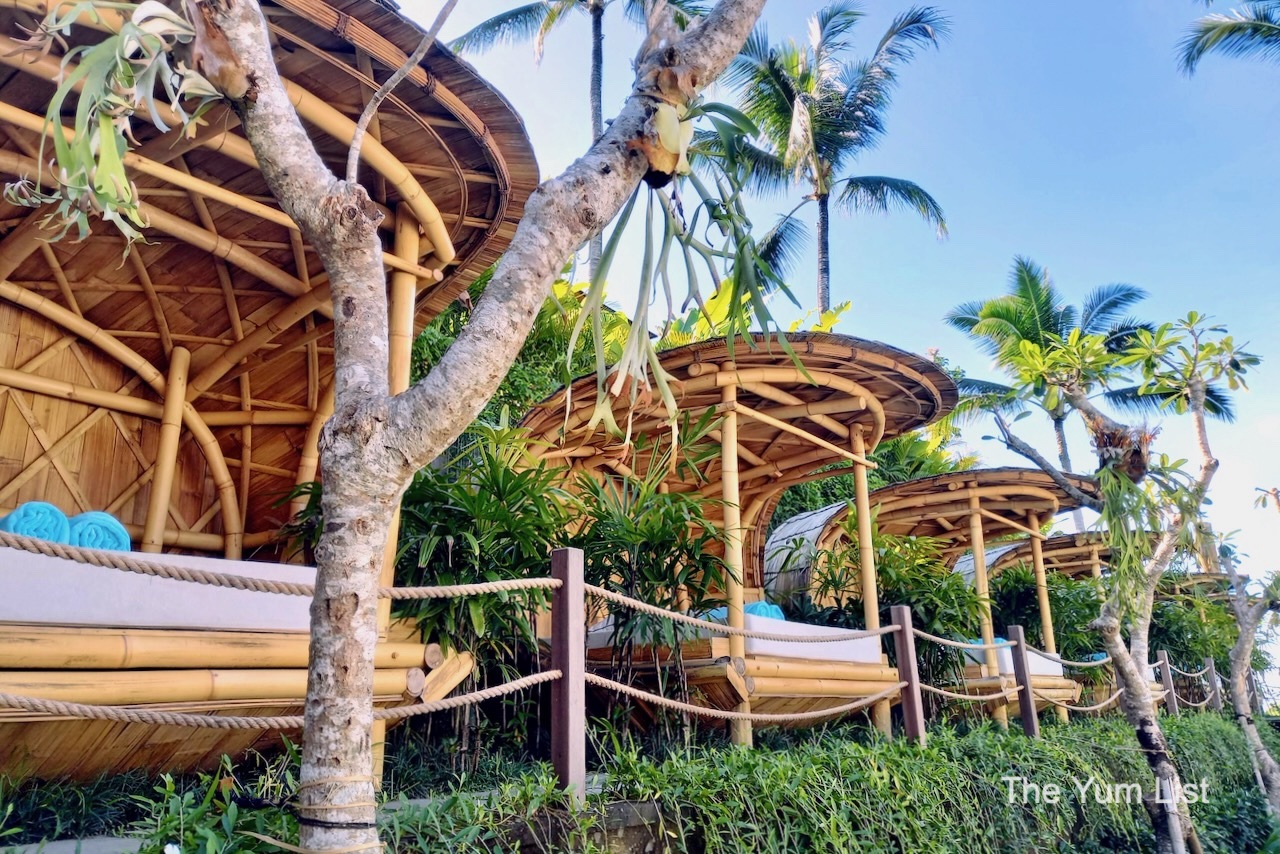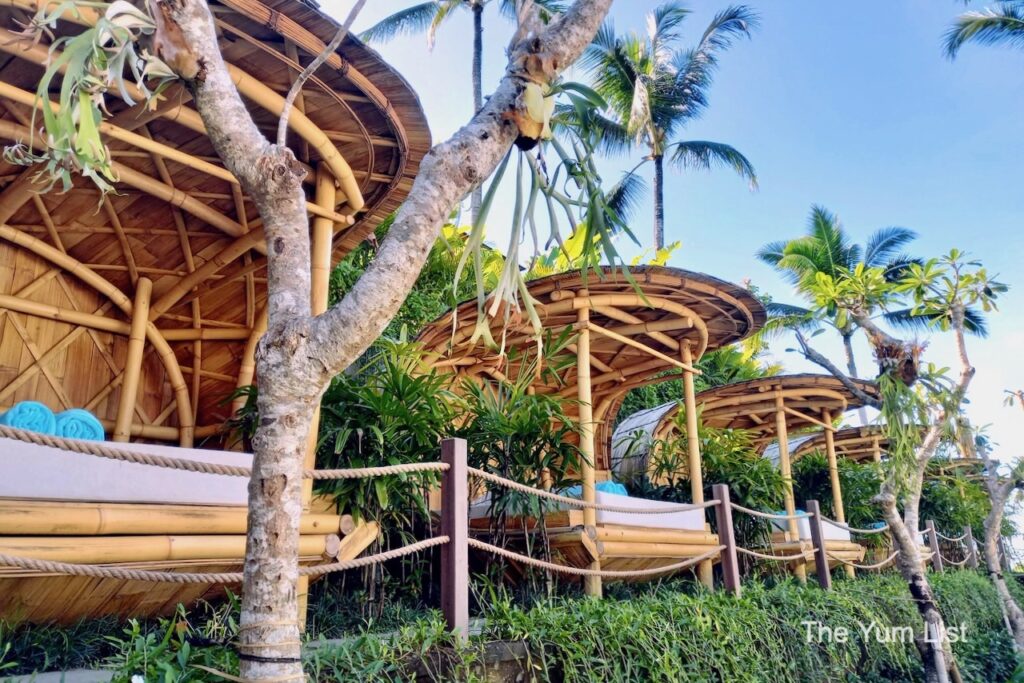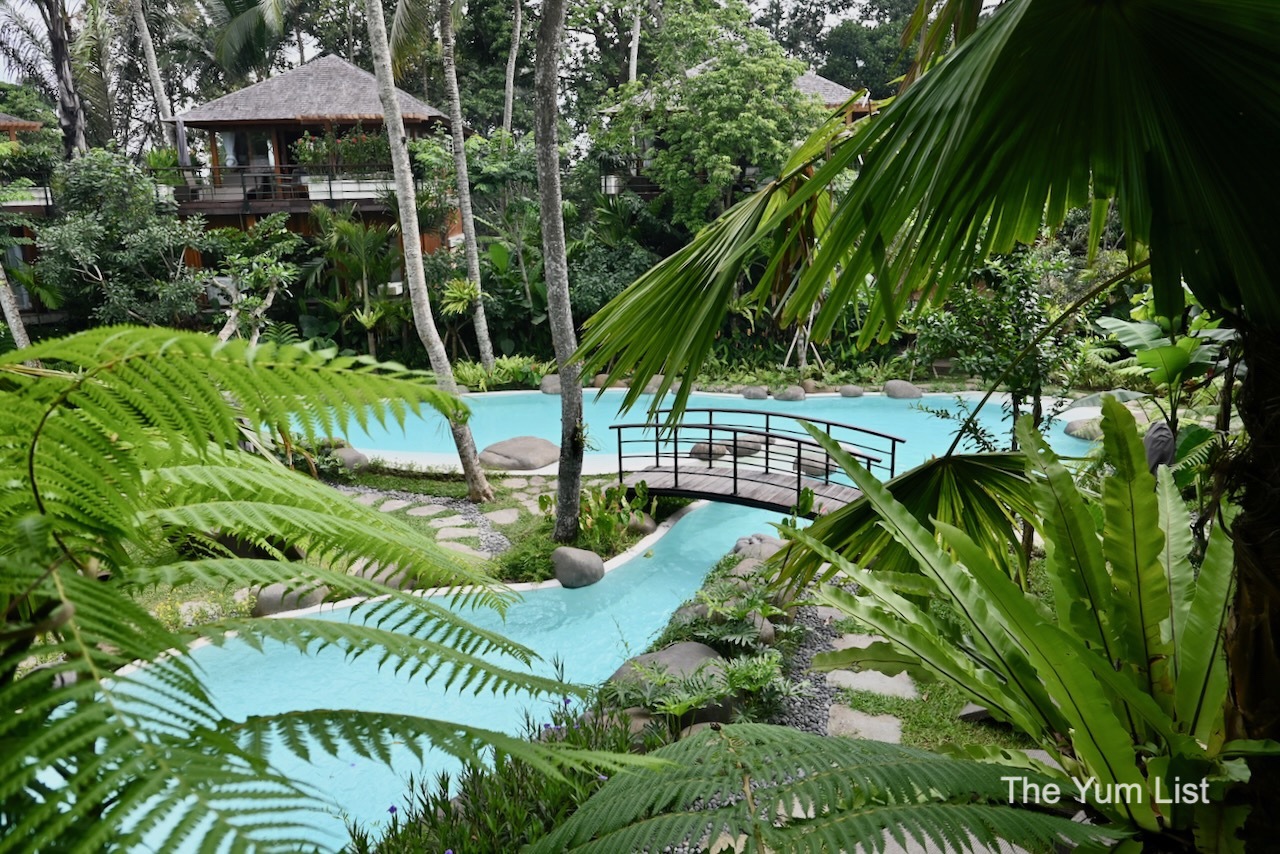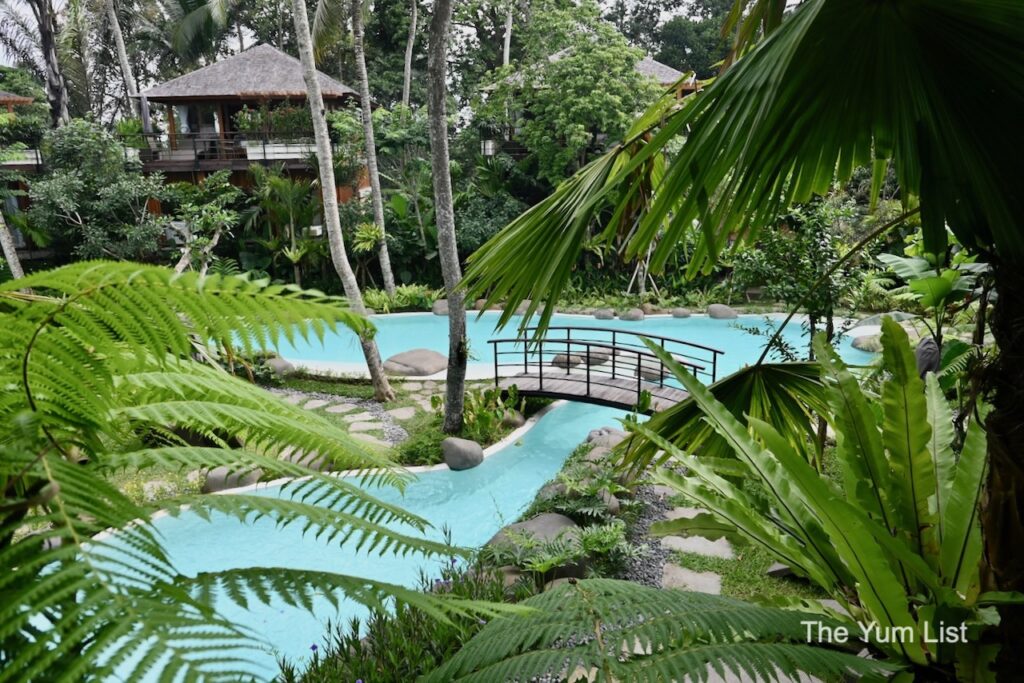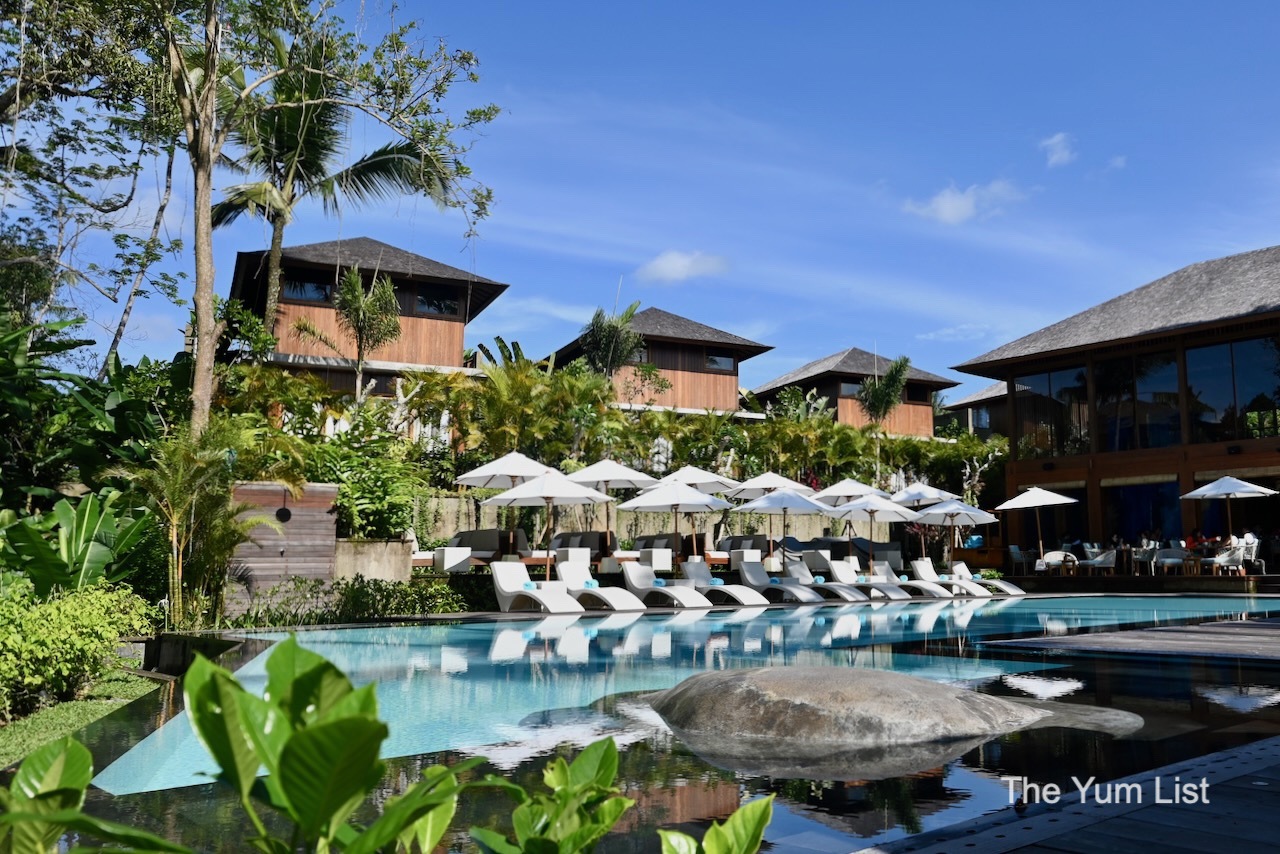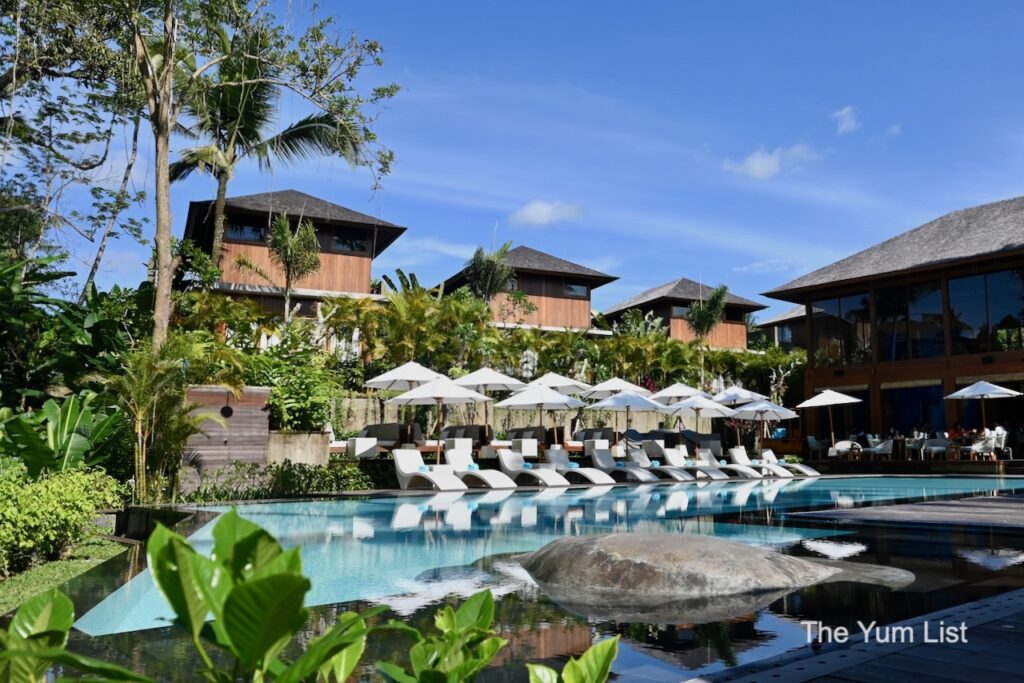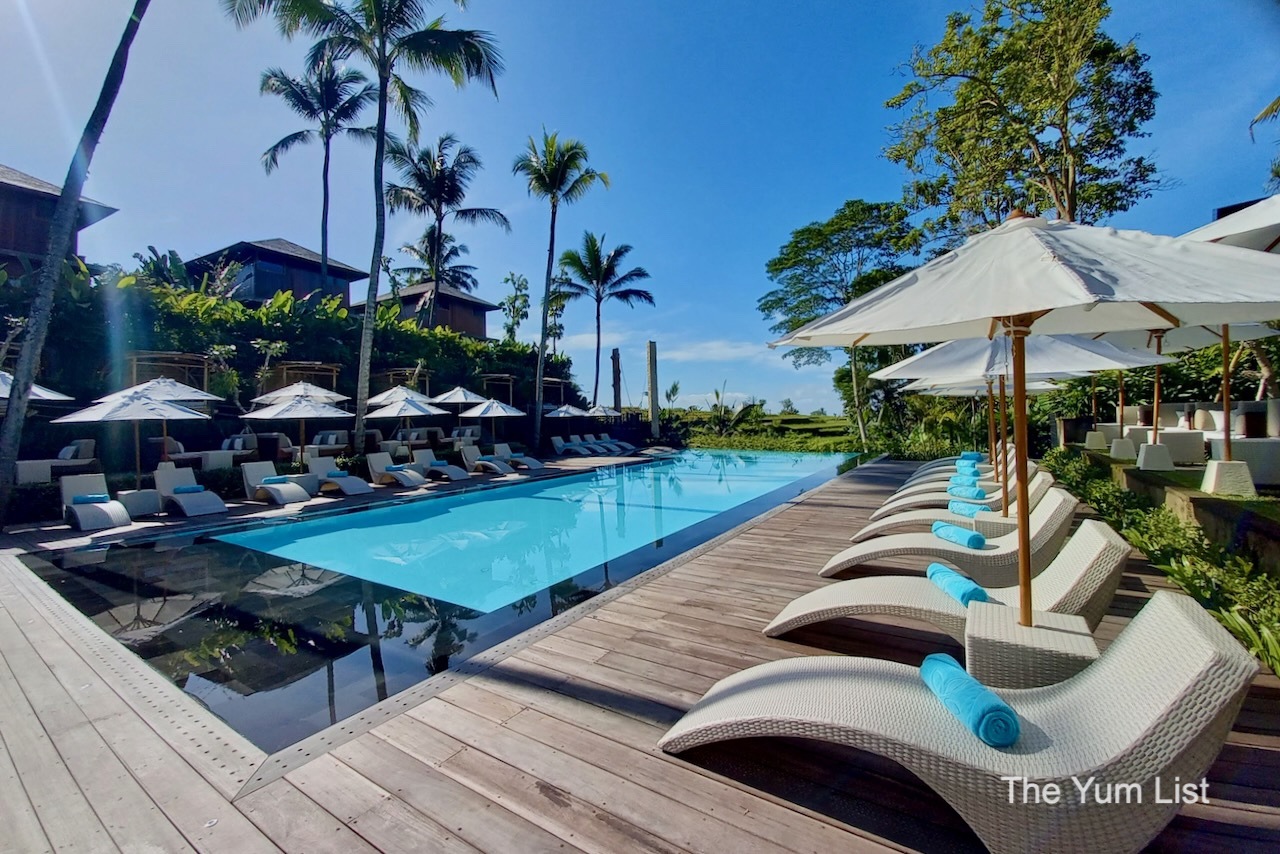 Kappa Senses Permaculture Garden
An important feature of the spacious Kappa Senses property is the 2000 square-metre permaculture garden. The restaurant menus reflect the flavourful herbs, spices and vegetables raised in this delightful space. The garden also features in some of the Kappa Instant experiences.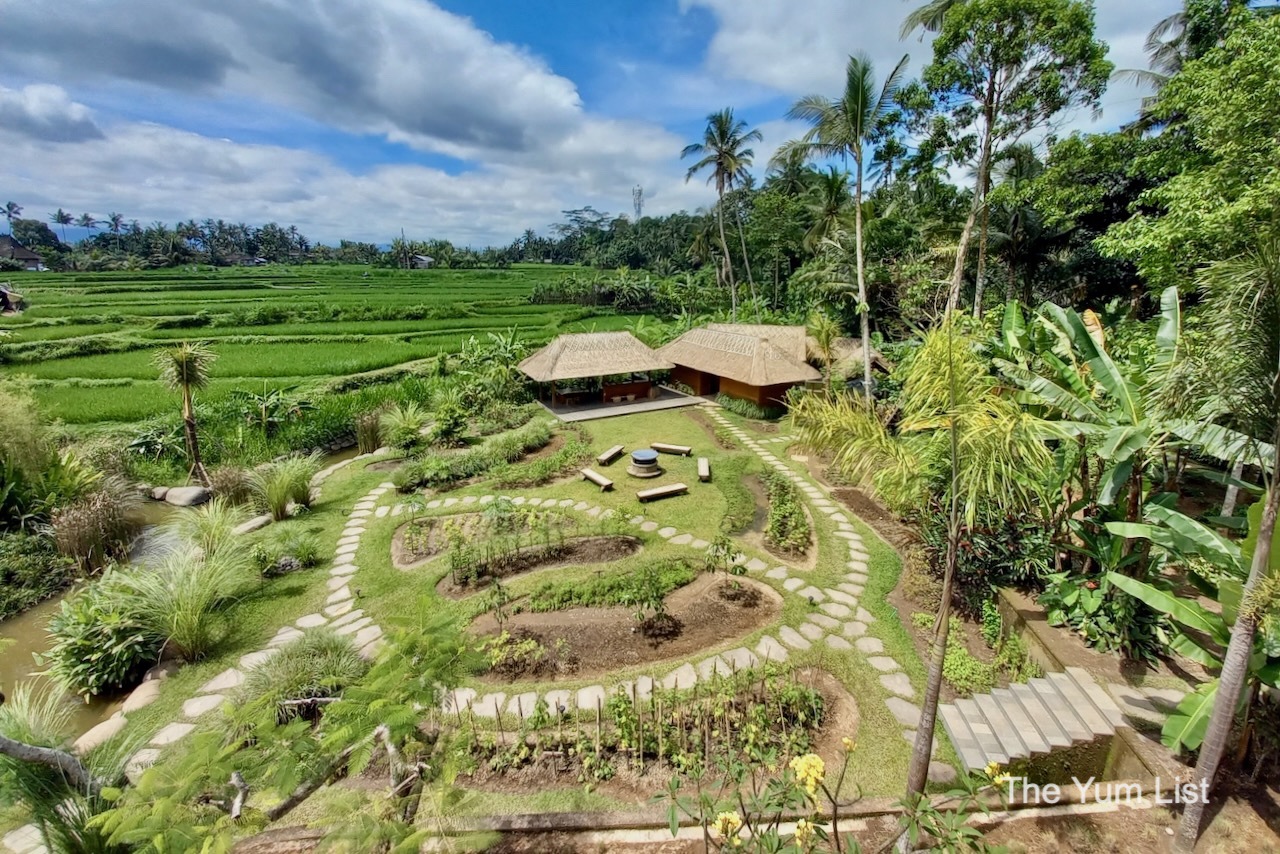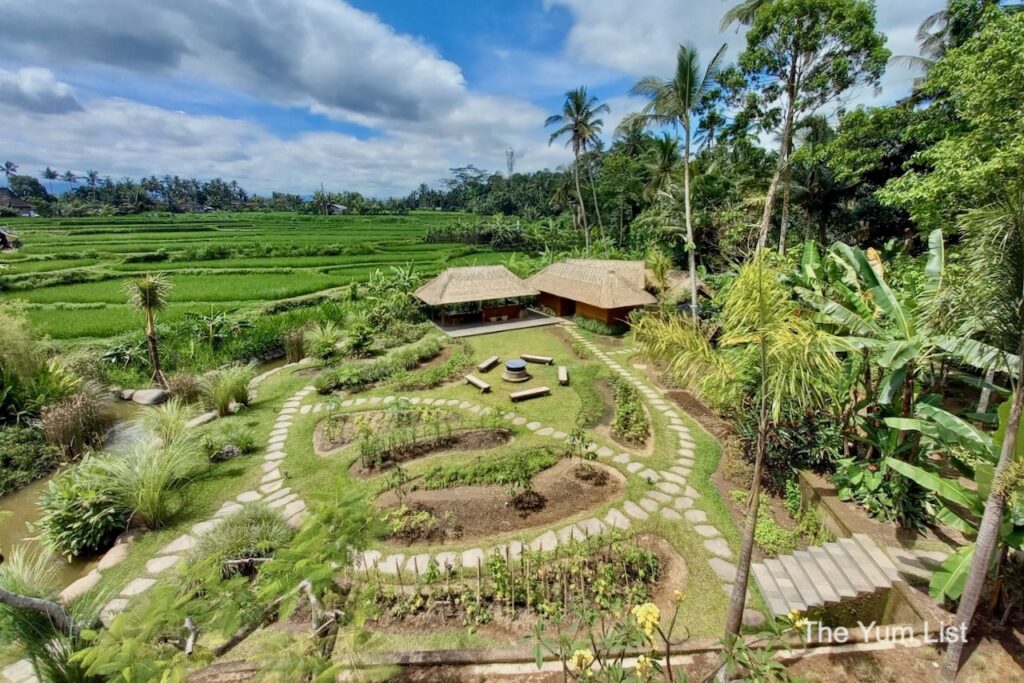 Kappa Instants
Kappa Instants are designed as unique and meaningful experiences around the five Hindu elements of the Universe, which underpin the Kappa Senses concept. Some of the signature 'Instants' include:
Earth: Take part in #KappaConscious and plant your very own Caladium tree with wishes for the future.
Fire: Embark on a culinary exploration of traditional piquant bumbu and sambals featuring herbs and spices from the Kappa permaculture garden.
Space: Experience the beauty of and learn about Balinese temple offerings.
Water: Kappa Senses resident Healer guides you through the benefits of 'Loloh' a traditional Balinese medicine derived from ancient knowledge.
Air: Immerse yourself in the practices of Surya and Chandra yoga, physical, mental and spiritual disciplines that help to balance and harmonise mind, body and emotion.
Children have their own choice of Kappa Instants, including stone painting, Balinese dancing, and discovery walks.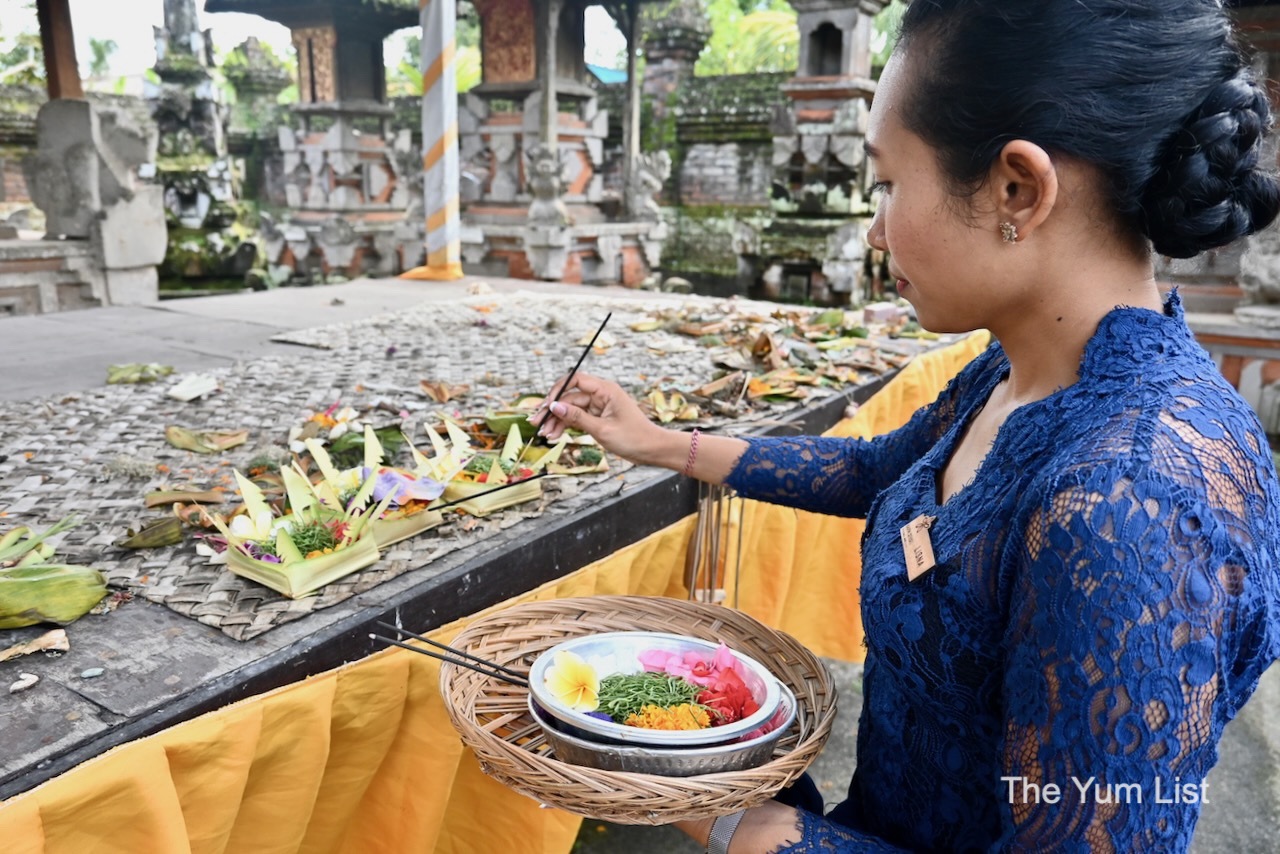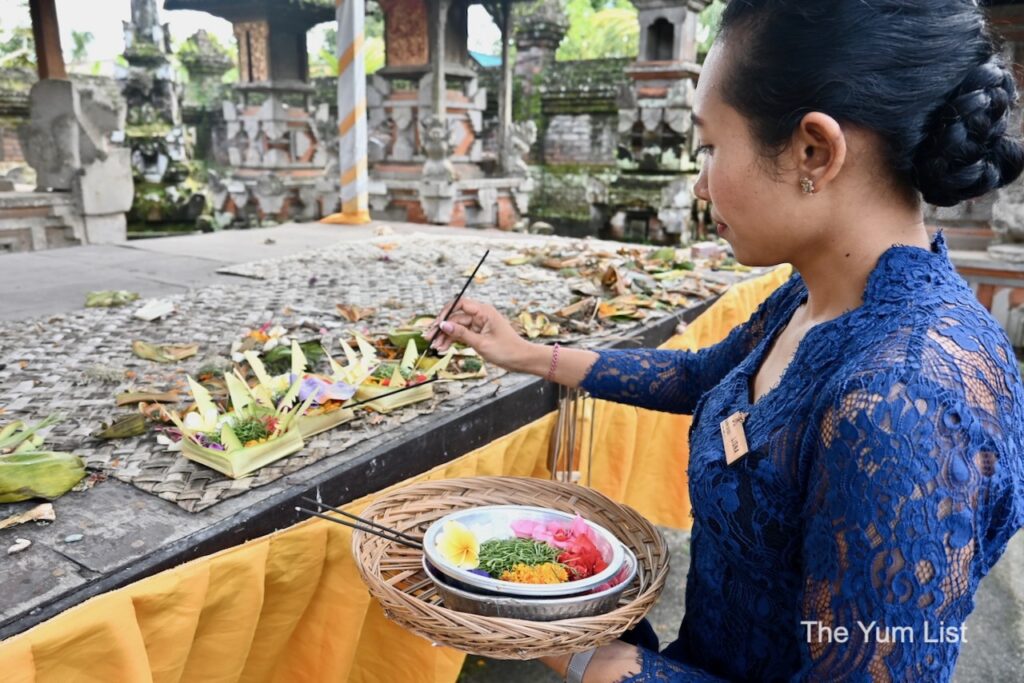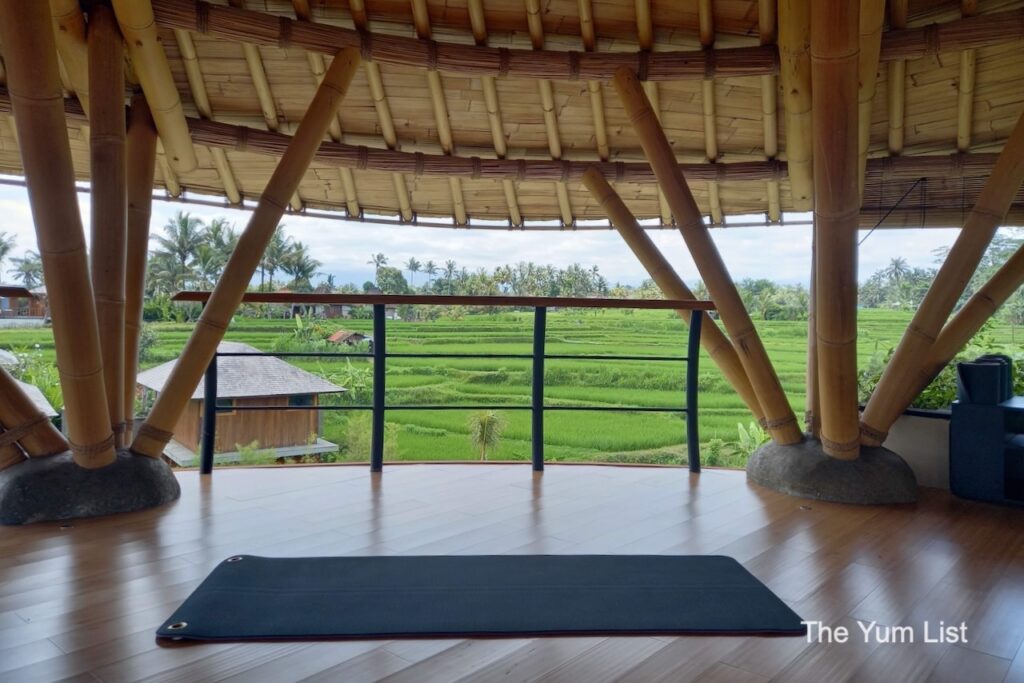 OmTara Spa by Clarins
A temple to well-being and beauty, the glorious three-floor OmTara Spa sits at the heart of the Kappa Senses experience. The enticing facility features vitality pools, a gym, a hammam, a Vichy shower and a hair salon, in addition to seven signature treatment rooms. The rooms, the yoga studio and the relaxation area benefit from expansive views across the soothing natural environment and gentle rice fields.
We fall in love with our two-story treatment room. Downstairs we are treated to a sea salt foot scrub in rose-infused waters from our gentle therapists Nella and Diaz. Upstairs we lie under a curved bamboo roof while the gentle breeze caresses our skin, and the sounds of nature blend with the rhythmic ambient spa music.
Monica selects a 60-minute Balinese massage, and I choose the Clarins signature streamlining body treatment, which promises to refine and reshape me. A customised blend of Clarins Body Shaping Cream, Body Fit, and Tonic Body Treatment Oil is massaged gently into my skin, and I drift off with enjoyment under Diaz's firm and soothing strokes.
Monica pronounces herself completely relaxed after her traditional massage with its combination of steady strokes, gentle stretching, and pressure points stimulating blood flow and Qi energy. I am actually impressed with the slenderising effects of the streamlining treatment on my stomach and thighs and begin to fantasise about the effects of a daily intervention.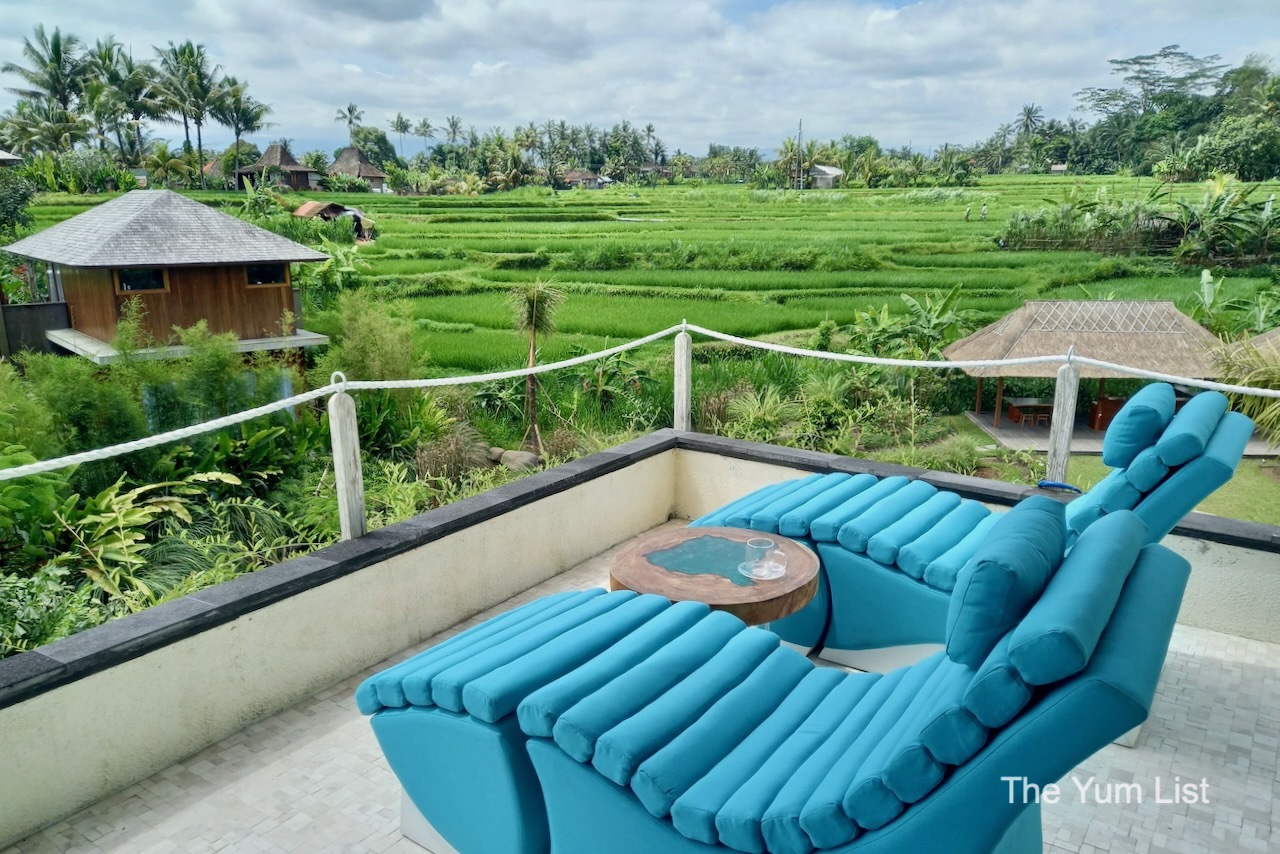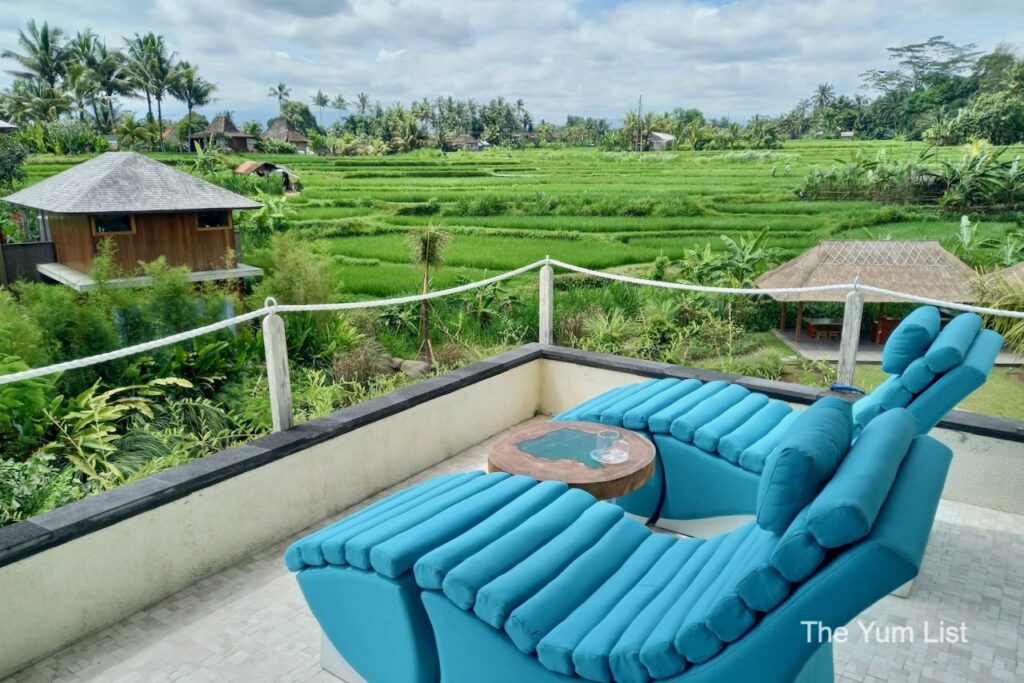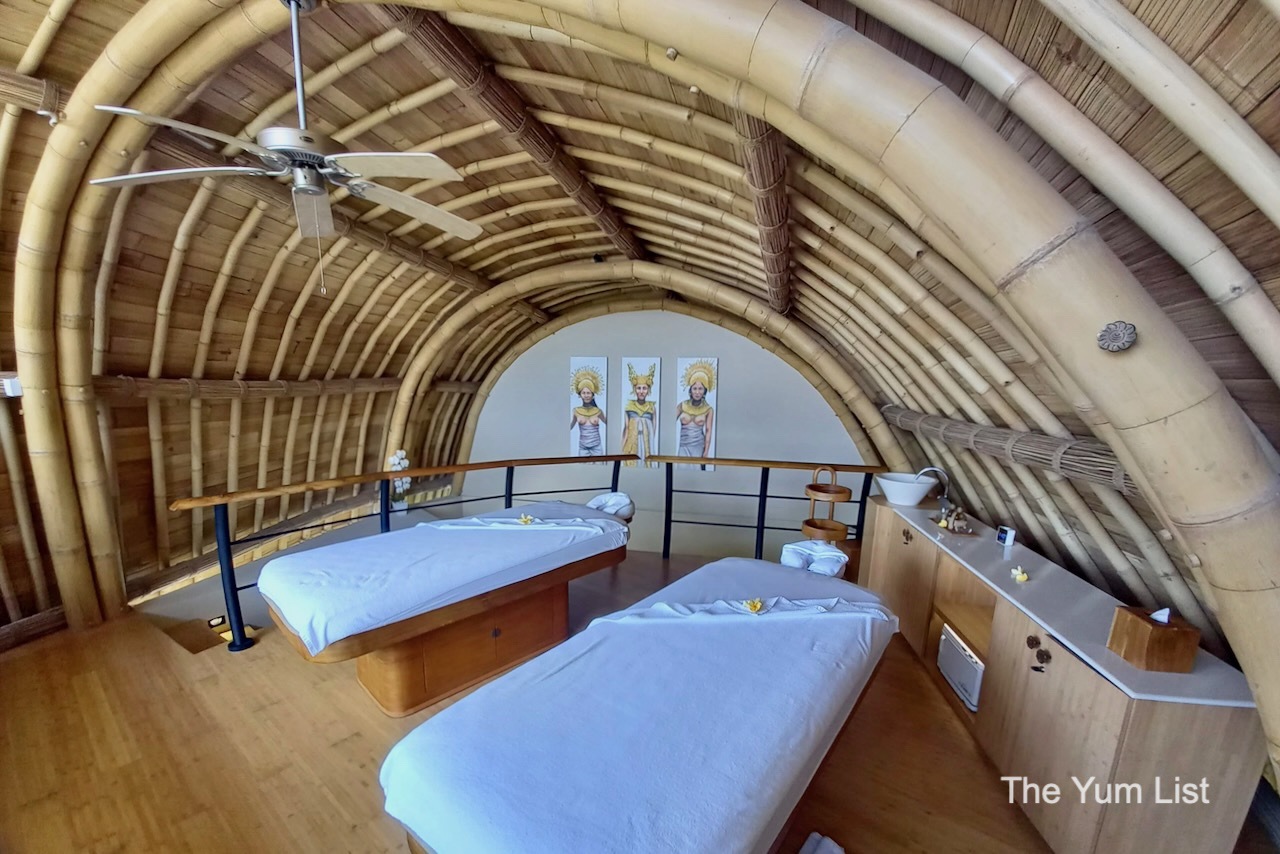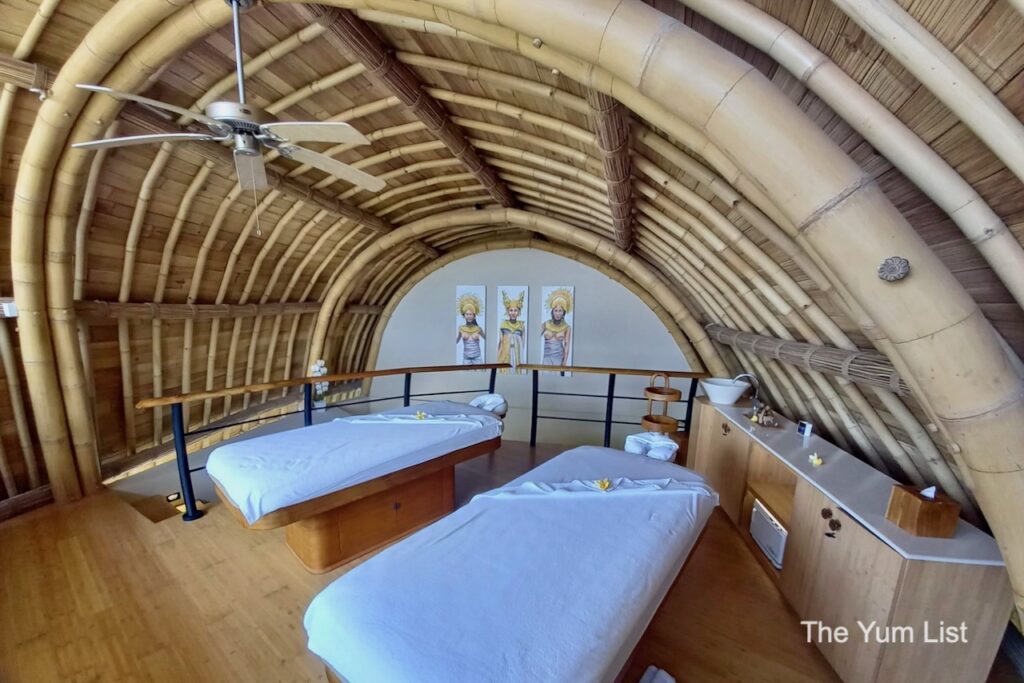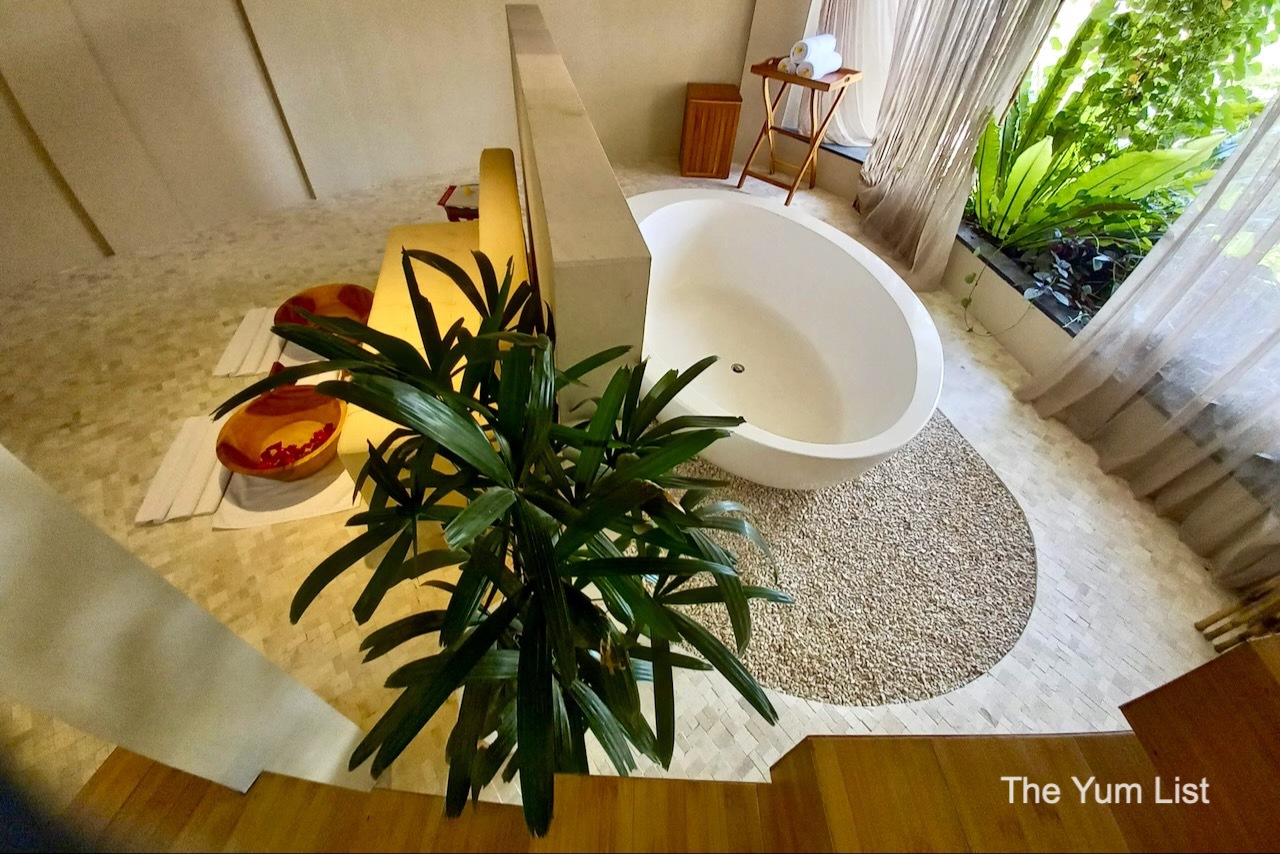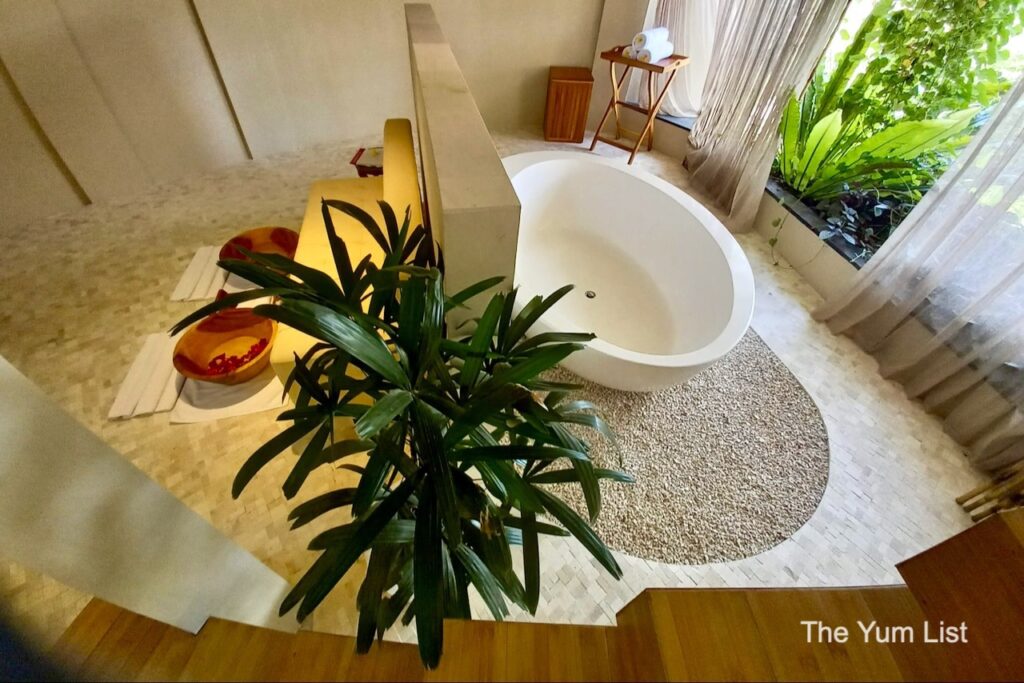 Kappa Senses Ubud Review
Kappa Senses offers a relaxing retreat for the discerning traveller searching for a balancing sensual re-discovery. It's a sincere endeavour to embrace a sustainably responsible approach to luxury tourism. We simply loved the natural location surrounded by jungle, rice paddies and next to a sacred temple. Kappa Instants are unique and thoughtful, while the gentle and kind Balinese staff really cannot do enough for you. The resort benefits from being just out of town, with a helpful shuttle for guests who want to explore further afield.
Reasons to stay at Kappa Senses: Beautiful location, a signature combination of Balinese nature with contemporary modern design, simply stunning spa experience.
Kappa Senses
Banjar Tanggayuda, Jalan Taman Sari, Kedewatan
Ubud, Gianyar, Bali 80571, Indonesia
+62 (0)811 3800 1555
[email protected]
www.kappasenses.com
Find more travel recommendations for Bali here and stay up-to-date with our latest gourmet travel finds here and here.