Peruvian Feast KL at AQUA
Words: Matt Brown
Photos: Rich Callahan
On November 10th, with great excitement and pride, the beautiful poolside setting at AQUA at the Mandarin Oriental, Kuala Lumpur, came alive with the sights, sounds and flavours of Peru. The Peruvian Feast menu, as curated by guest chef and Head of Gastrodiplomacy, Guillermo Gonzales, showcases tastes and textures from a country that has quietly given a lot to world cuisine, and now KL can experience it all for the next few days.
Like many of the guests at the event, you may be unfamiliar with what exactly constitutes Peruvian food. The dishes offered a range of textures and tastes, from zesty seafood ceviche to quinoa-breaded shrimp and rice and chicken wrapped in banana leaf. There is such a rich history and proud connection between Peruvian ingredients and sharing them with the world that so many items instantly tasted familiar – and delicious – because of the way the world speaks across cultures using food. Enter Gastrodiplomacy.
Chef Guillermo originally worked as the Peruvian Ambassador to Honduras, where he was inspired to invent the term and practice of Gastrodiplomacy as a way of connecting different people from around the world through food and sustainability. You will be hard-pressed to find a more passionate advocate not only for Peruvian cuisine but for enjoying life anywhere in the world through the sharing of food and the communal act of eating. The menu formulated for the experience here at AQUA is a detailed snapshot of traditional and fusion-inspired dishes.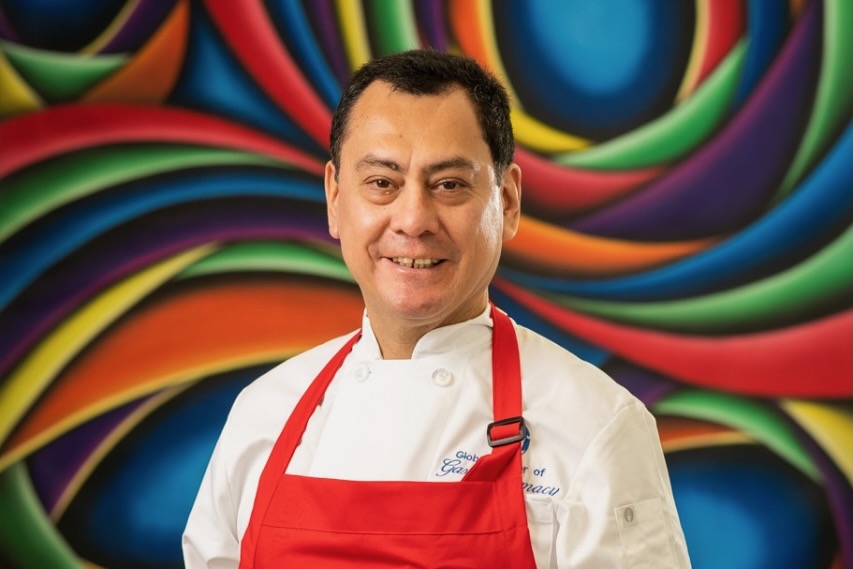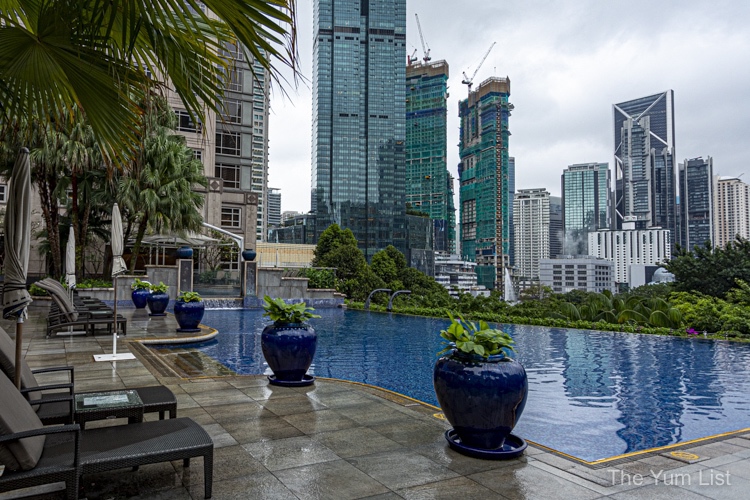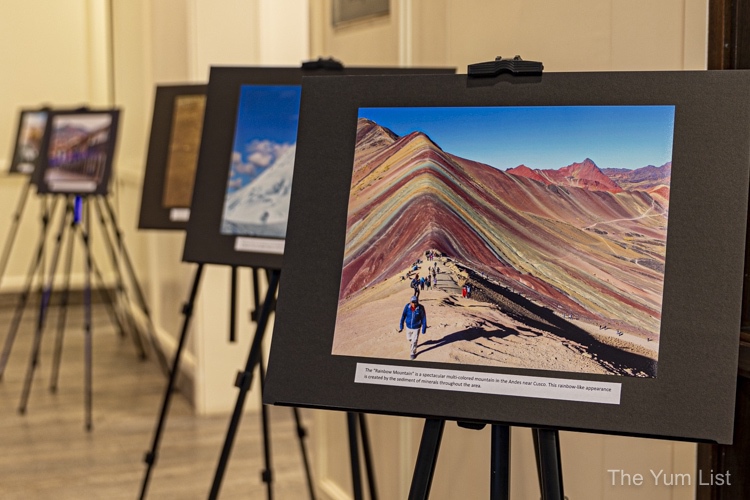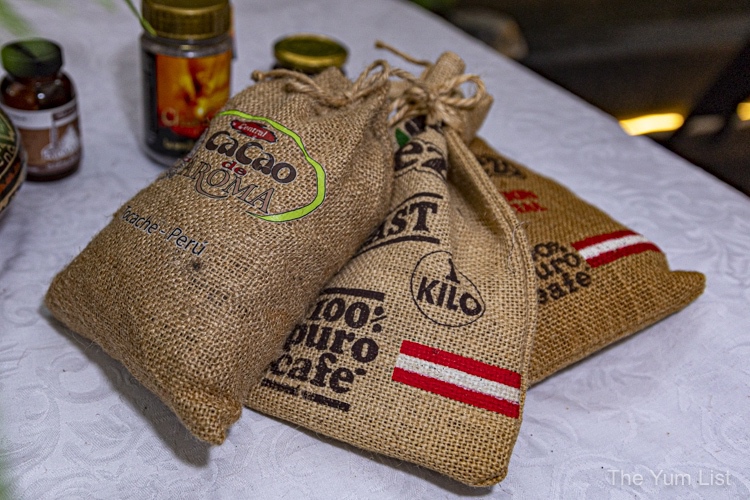 Peruvian Feast KL
The bounty of the Pacific Ocean is represented here with a selection of morsels to ignite your taste buds. Chef's favourite dish, Ceviche, comes either Clásico (RM65) with red snapper, cucumber, lime and cilantro or as a Mixto Frito (RM78) with fried seafood and leche de tigre (a spicy sauce translate as Tiger's Milk). Causa Templada de Pulpo (RM85) features spiced mashed potatoes layered with grilled octopus, salmon or crab.
Small tastings were also offered of some off-menu items, such as the well-marinated Peruvian style grilled satay beef Anticuchos, a tender Juane; rice and chicken wrapped in a banana leaf, and the crispy Quinoa Breaded Shrimp, served with a passionfruit sauce. The global strength of Andean grains was highlighted in the Mixed Grain Rice Wrap, while the famous Empanadas were stuffed with a delicious spiced lamb.
My rapidly growing knowledge of flavours from Peru noted that not only does the cuisine cover elements of spice and rich marinades, but when it comes to the desserts, the sweetness hits at a whole other level. The Suspiro a la Limeña (RM30) was a thick, milky caramel topped with a light meringue and, in even a small taste serving, packed an impressive amount of flavour.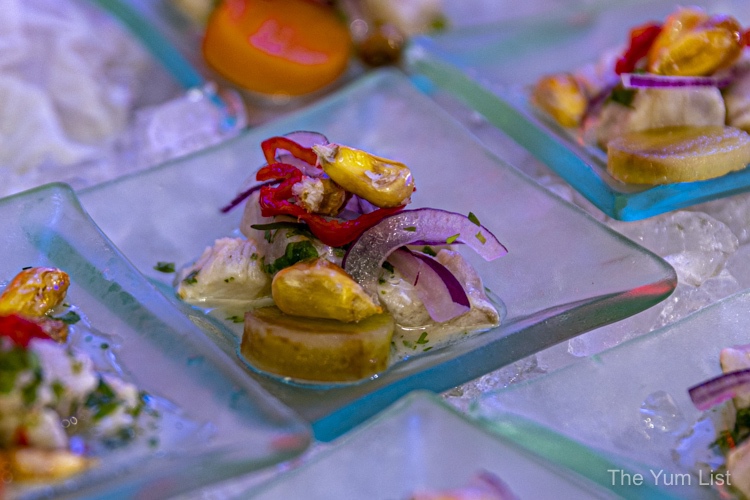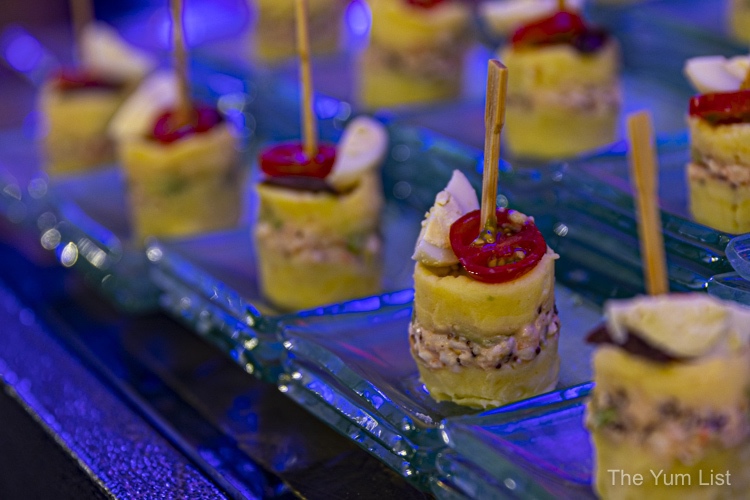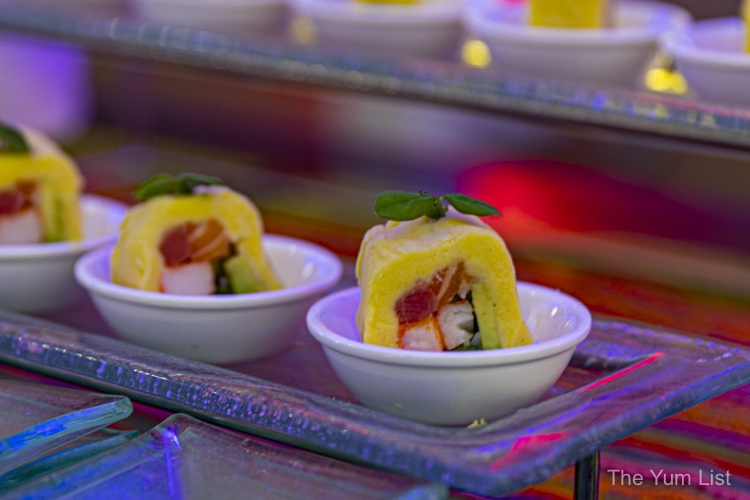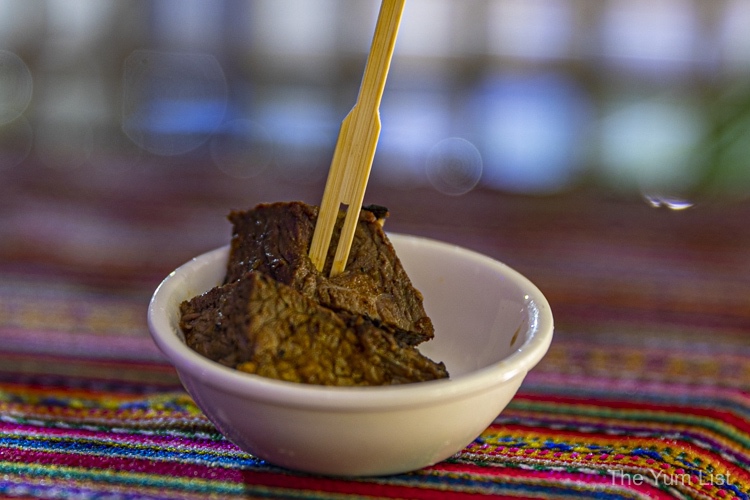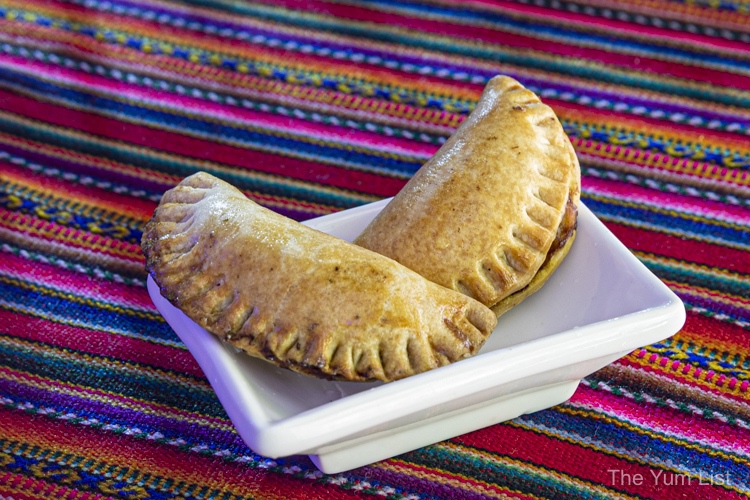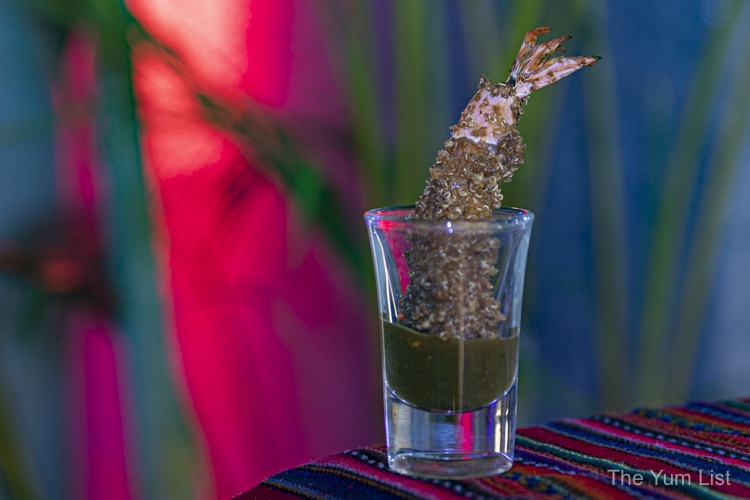 Drinks
If you are already familiar with the skill behind the bar at AQUA, it will come as no surprise that pivoting to include some famous Peruvian drinks only adds to the fun beside the pool. Teetotalers can enjoy a mellow Quinoa and Apple Punch, a Chichi Morada, which is vibrantly coloured thanks to the use of purple corn, or an Emoliente Frio, which is a cool and refreshing blend of flaxseed, barley and cinnamon.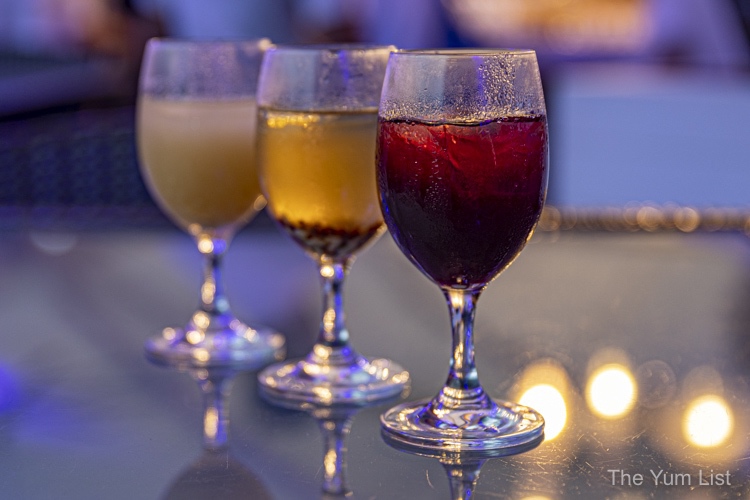 Chef Guillermo recommends combining some of his beloved ceviche dishes with a glass (or more) of truly delicious Pisco Sour, made with grape brandy and lime. On the launch night, there was also a very tasty blend featuring passionfruit – it doesn't hurt to ask if this is still available!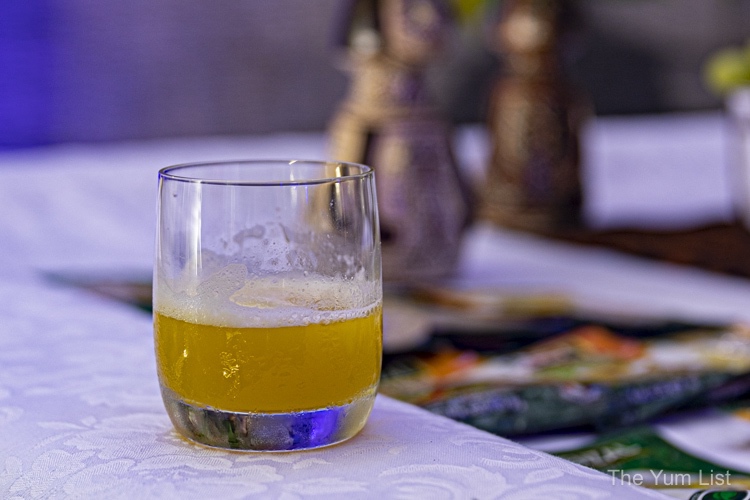 The Peruvian Feast KL at AQUA is running for a limited time only – November 11 – 14. Given the gorgeous surroundings of the Mandarin Oriental, with AQUA perfectly positioned overlooking KLCC park, do yourself a favour this weekend and sample some of the impressive cuisine on offer. It's worth expanding your horizons and going on a new journey of discovery to experience tastes created by a man who truly loves what he does and is always so excited to share it with others – ven y festeja!
Peruvian Feast KL at AQUA – November 11-14
Mandarin Oriental Hotel
KLCC 50088, Kuala Lumpur
+60 (3) 2380 8888
www.mandarinoriental.com
AQUA Restaurant and Bar Opening Hours
Monday – Thursday: 12:00pm – 10:00pm
Friday – Sunday: 6:00pm – 12:00am
Stay up-to-date on the latest gourmet and travel happenings around Malaysia here and here.