Mr Chow Liquor Store
Monica Tindall
Mr Chow Liquor Store was conceived over the first pandemic lockdown in 2020. The fun and witty brand was inspired by actor and comedian Stephen Chow. The company logo is a caricature of Mr Chow from the comedy horror flick "Out of the Dark." In Chinese, Mr Chow stands for "酒先生", translating to Mr Wine. Just like his feature films where consumers get bang for their buck with both horror and comedy, he provides a product that is "Peng Leng Jeng," value for money.
Known for competitive prices and excellent customer service, Mr Chow Liquor Store puts the fun back into retail. A few clicks on their website will leave you with a smile, not only because of the image of Mr Chow but also because the prices are some of the best in the country, the products are 100% genuine, and they deliver to your door. They even say it's cheaper to buy here and pay corkage at restaurants than to order the drinks at retail prices.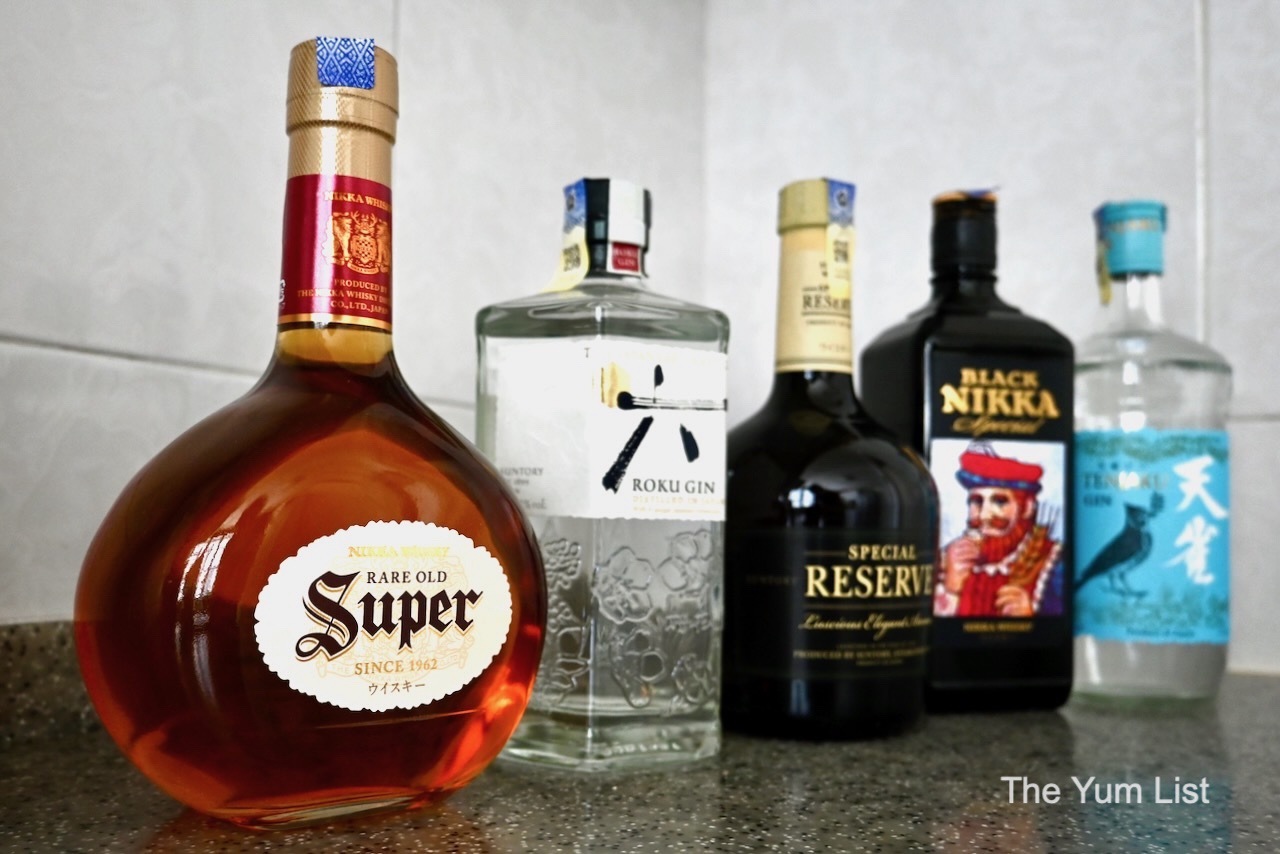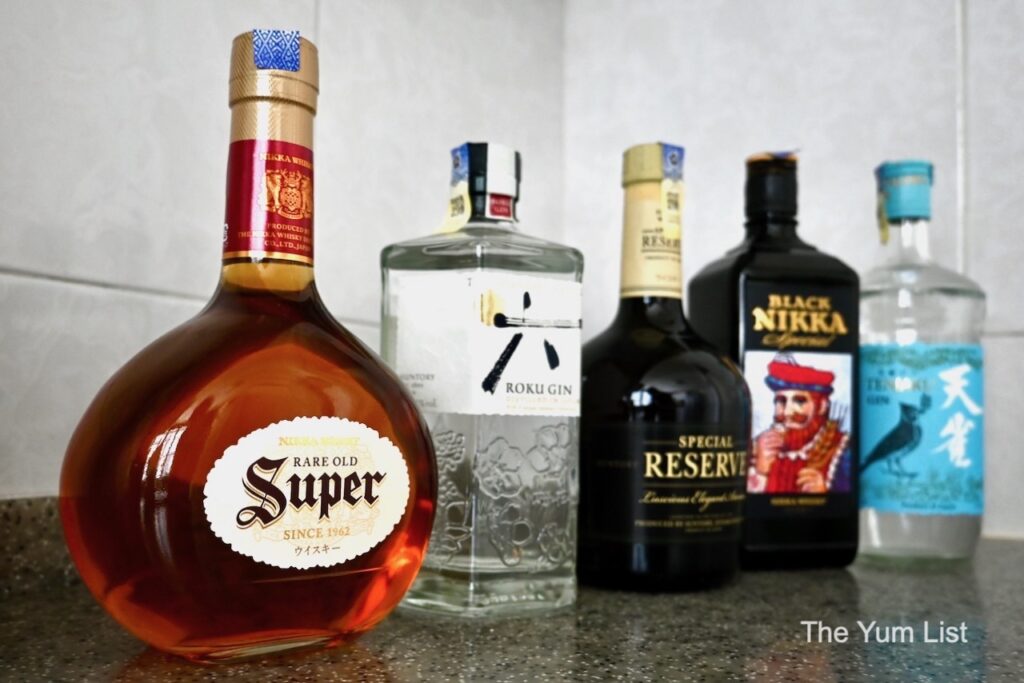 Mr Chow Liquor Store Website
The website is easy to navigate, and you can filter by brand, type of alcohol and price. Click on the Promotions tab to get flash sales, end-of-range deals, and bundles with big discounts. For a bit of humour, visit the Cocktales page, filled with drink inspiration, humorous GIFs and a spot of education, too.
To make a purchase, create an account. This is pretty straightforward and, once done, saves future time; you can even save up to three different delivery addresses. Pay online and expect to see your goodies in a few days. Alternatively, there's a new "Checkout by Customer Service" feature for added convenience. You can WhatsApp or call the friendly concierge (contacts below for Joyce & Chris) and they'll do it all for you! The customer service is available in both English and Mandarin.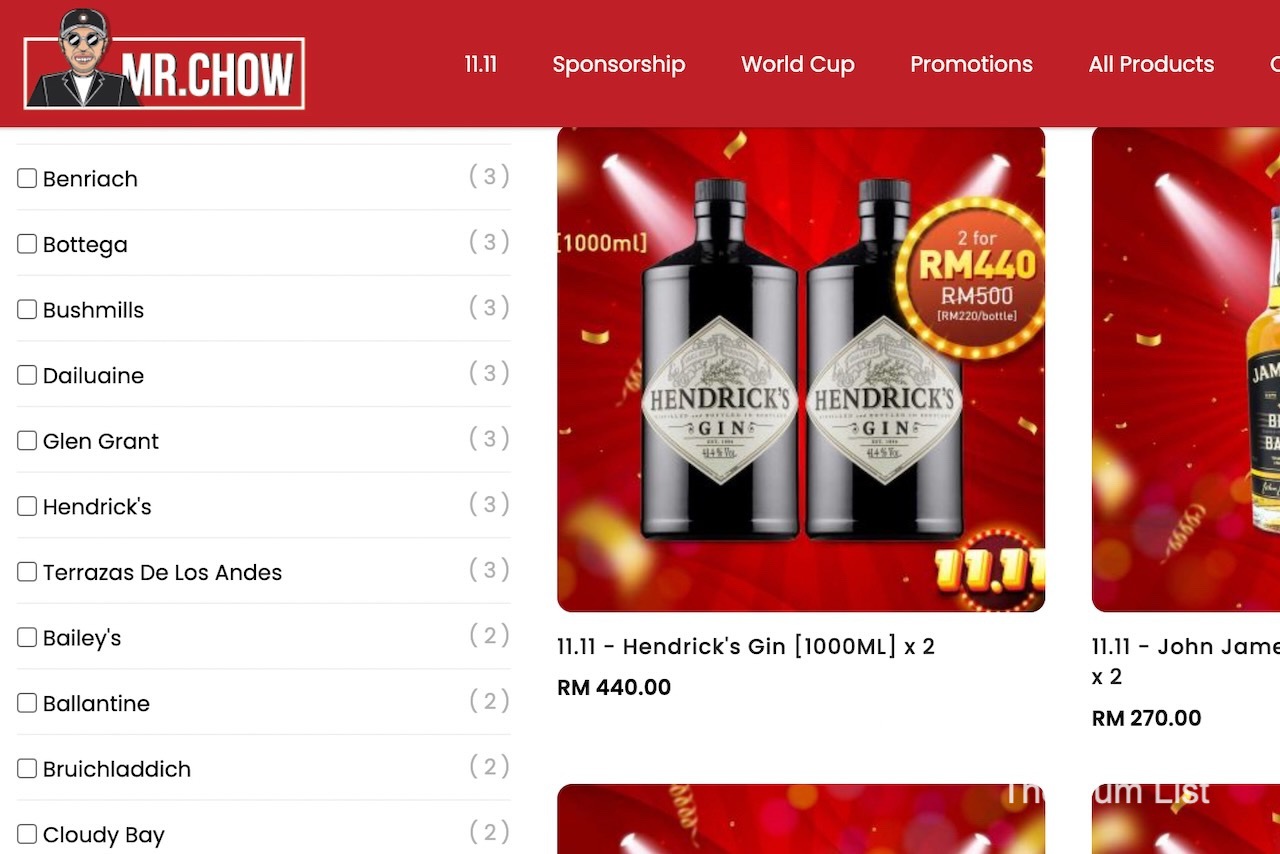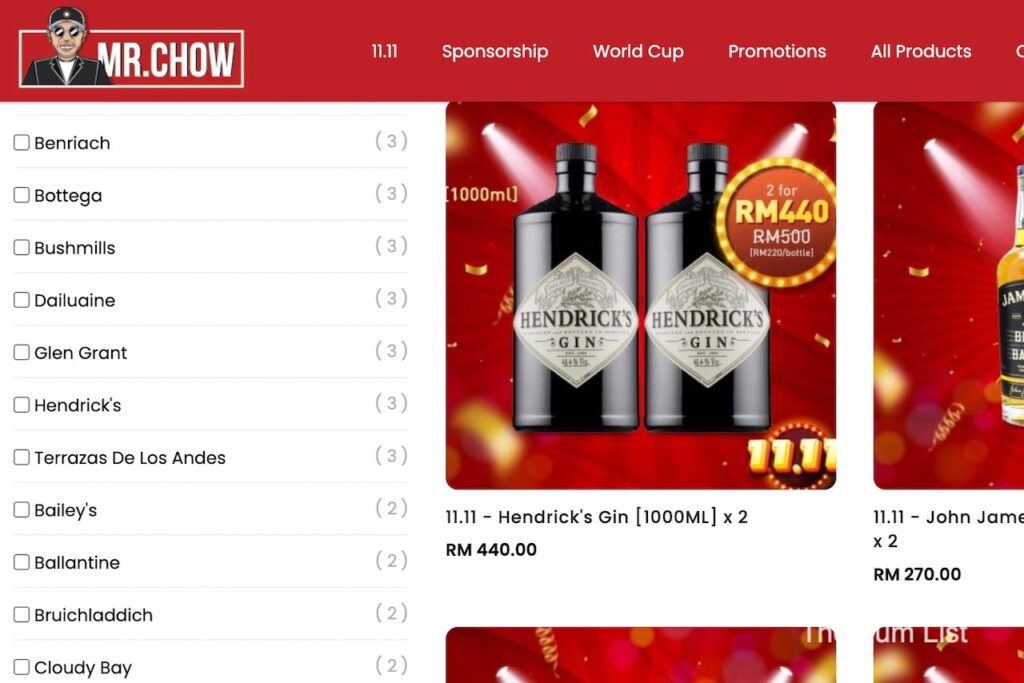 Delivery
As mentioned, a few clicks on Mr Chow Liquor Store's website will have items in your cart and an order placed within minutes. Orders RM450 and above are rewarded with free delivery. Standard delivery time is two to five days within Peninsular Malaysia (RM 20 within the Klang Valley, and RM 30 beyond). You can also book express same-day delivery for a flat rate of RM40 for orders placed before 4 pm.
What's in Mr Chow Liquor Store?
Mr Chow Liquor Store strongly focuses on whisky, with over 40 brands in their collection, each offering several labels within a range. Japanese products are in high demand, with the platform selling 12 in the Nikka line and nine in the Suntory compendium. Gin, vodka, sake, soju, wine and a handful of liqueurs are also available.
We jump on the Japanese trend and explore several products from Mr Chow Liquor Store by Suntory, Nikka and Tenjaku.
Suntory – Mr Chow Liquor Store
Suntory Roku Gin (700ml, RM, 145, was RM 155)
I had imagined Japanese gin as a recent invention, following the vogue movement that's overtaken the bar scene in the last decade. However, it turns out that gin has a long history in Japan! At 20, Shinjiro Torii founded the House of Suntory in 1899 and launched Hermes Gin, the first Suntory Gin, in 1936.
Today, Suntory produces the craft gin Roku. Translating to the number six, the gin features six botanicals sourced exclusively in Japan – sakura flower, sakura leaf, sencha tea, gyokuro tea, sansho pepper and yuzu peel. As a result of over a century of refinement, Suntory developed a multiple distillation process to express the character of each botanical and harmonise the blend within.
Roku is crystal clear with scents of cherry blossom and green tea. The complexities are best enjoyed as a classic Gin & Tonic or Sonic (part tonic, part soda) in an icy cold glass with a squeeze of lime.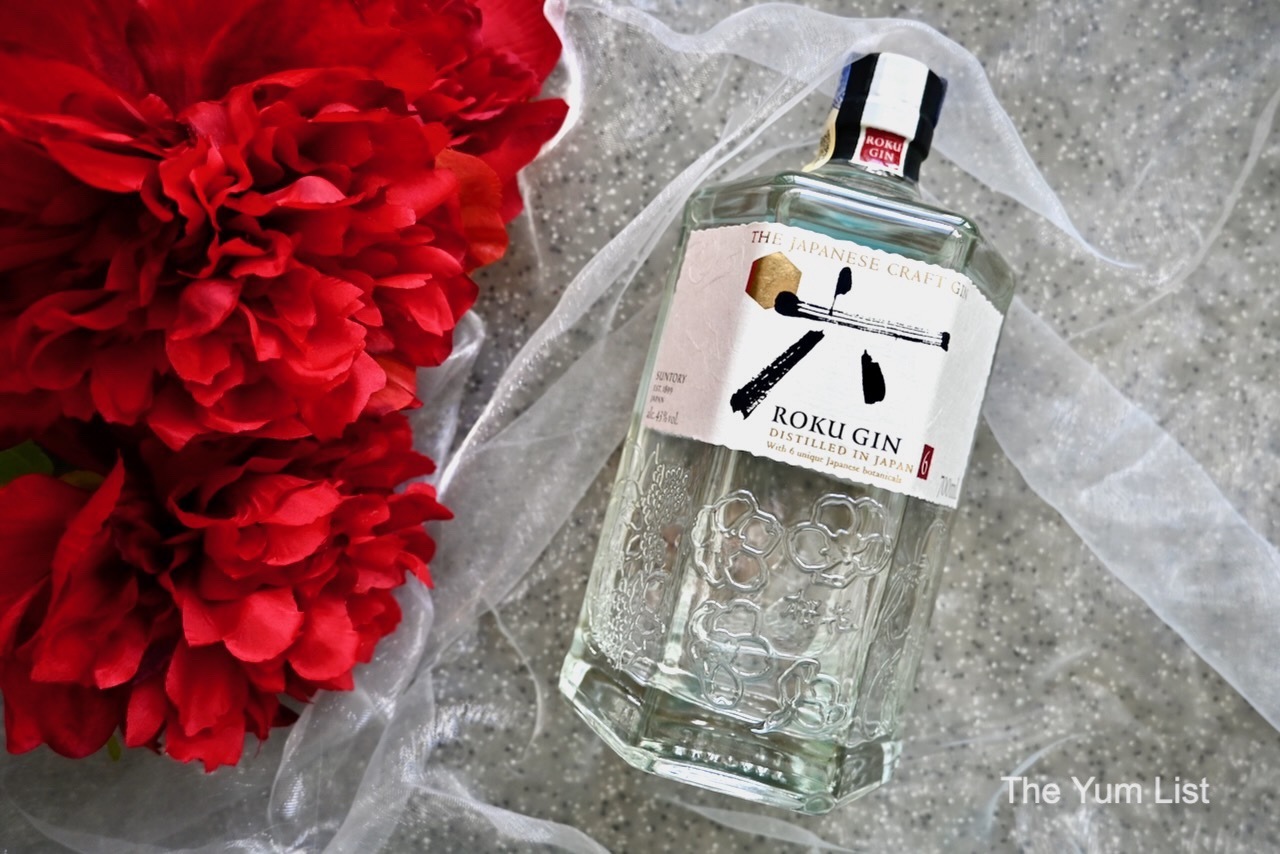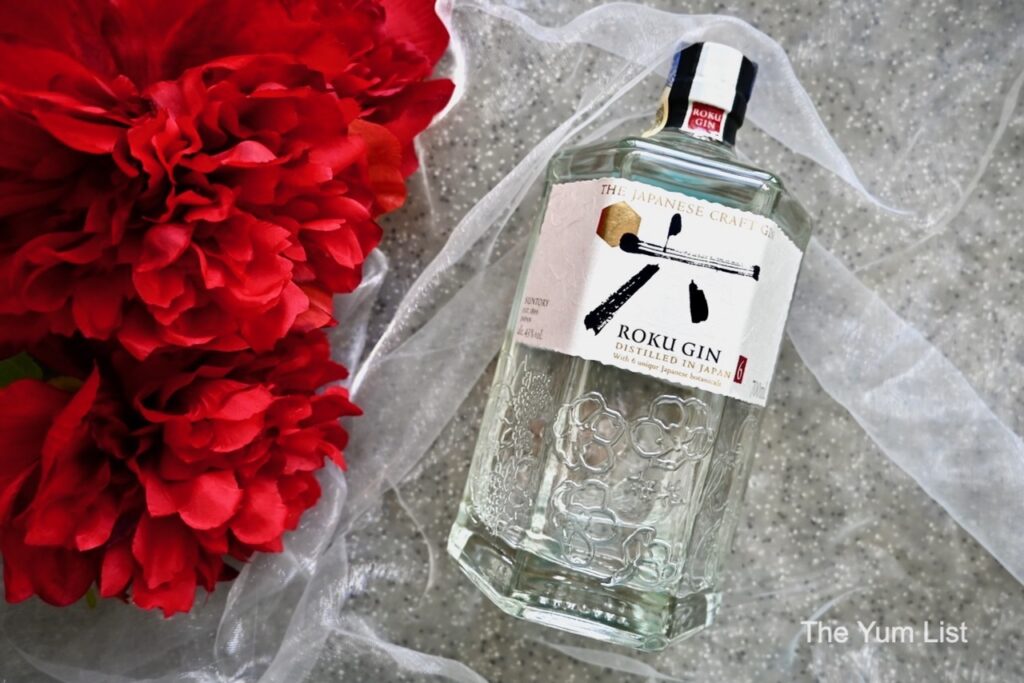 Suntory Special Reserve Whisky (700ml, RM 270, was RM 285)
Alongside gin, Suntory has a reputable range of whisky. Utilising the unique terroir of Yamazaki, founder Shinjiro Torii established Japan's first malt whisky distillery in 1923. In the valley between Mt.Tennozan and Mt. Otokoyama, where three rivers meet, the region is known for the purest mineral waters in Japan. In 1972, Keizo Saji, Suntory's second Master Blender, built the Hakushu distillery dedicated to creating the highest-quality Japanese grain whisky on the misty, calm shores of the Chita Peninsula. Suntory Special Reserve Whisky was first released in 1969 to commemorate Suntory's 70th Anniversary and is now a blend of single malts from Yamazaki and Hakushu Distillery. We are fortunate to have it here in Malaysia, as it's rare and challenging to find outside of Japan.
The Suntory Special Reserve Whisky is a deep amber hue. The bouquet is distinct with winter fruits – oranges and apples – and light caramel notes. The aromas are mirrored in the palate and carry over to the medium-length finish.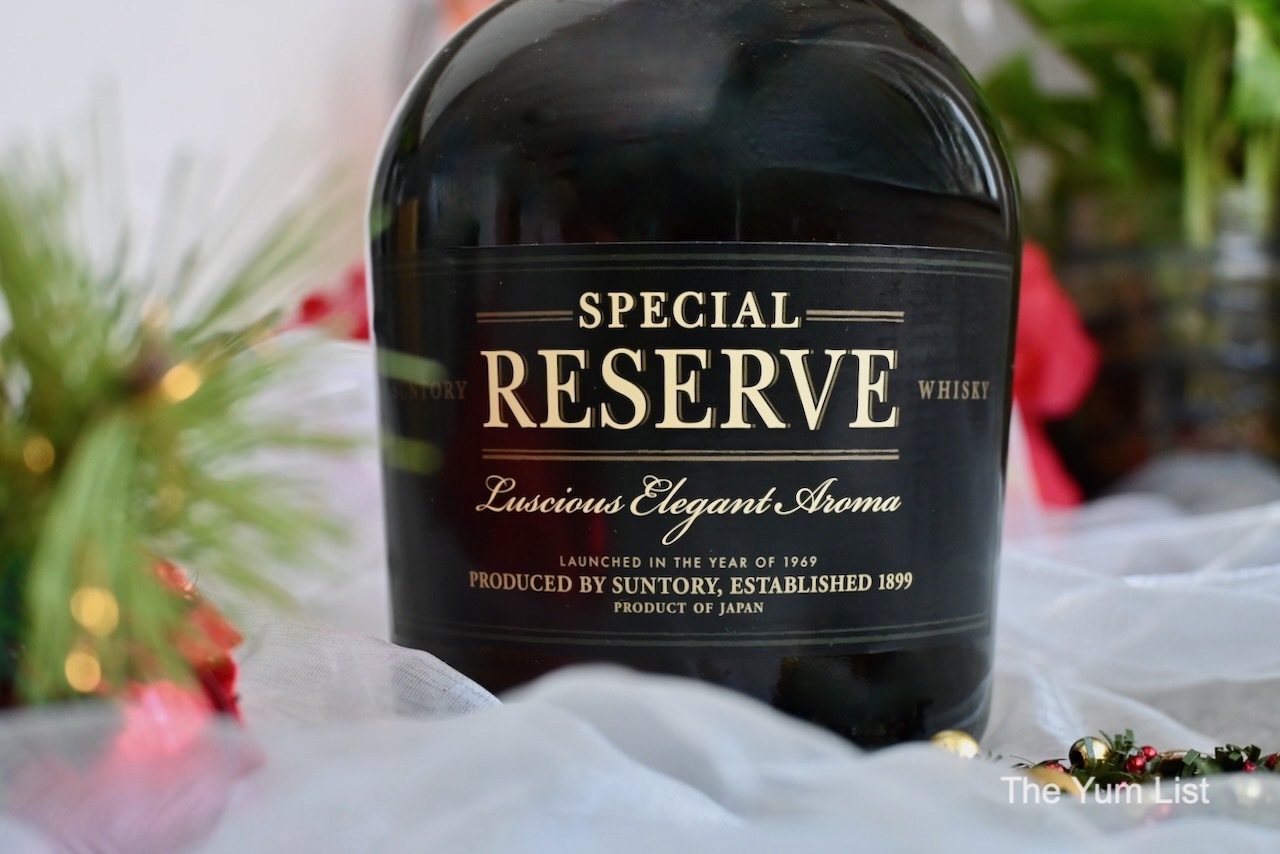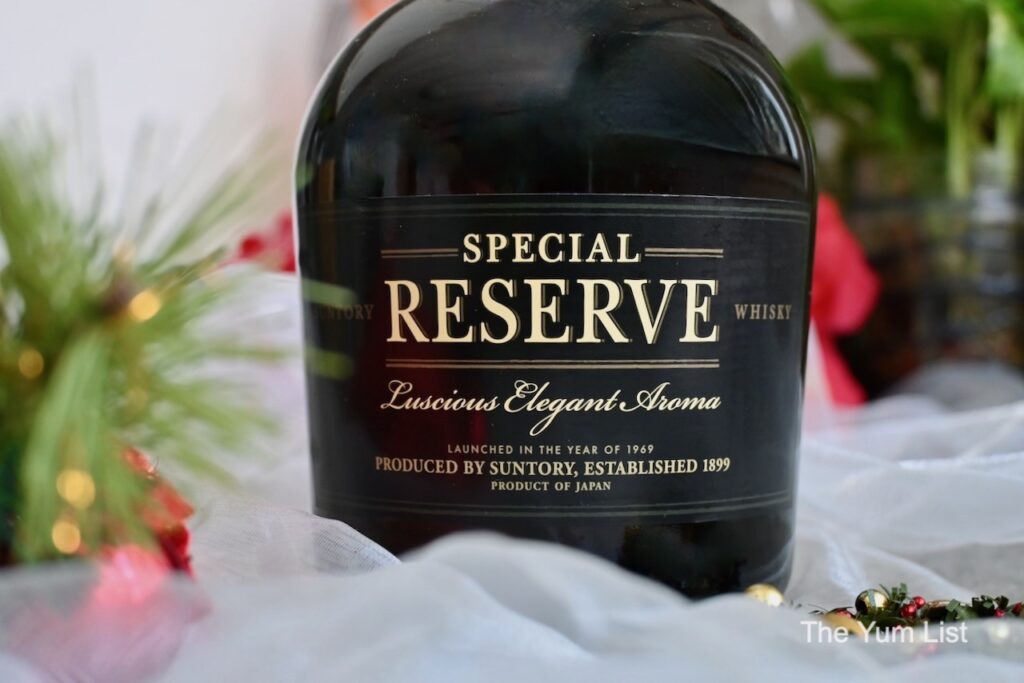 Nikka
Nikka Super Rare Old (700ml, RM 300, was RM 315)
Nikka Whisky Distilling Co. Ltd needs no introduction to Malaysia. Headquartered in Tokyo, the company also has over a century of history. Founder Masataka Taketsuru travelled to Scotland in 1918 to learn the process of distilling Scotch whisky and became the first Japanese person to master it. He returned to Japan in 1920 with his wife, Jessie Roberta "Rita" Cowan, the daughter of a Glasglow doctor. After some work in other distilleries, he started his own in 1934. His adopted son, Takeshi Taketsuru, expanded the business with two distilleries, Yoichi and Miyagikyo, now under the brand's belt.
Nikka Super Rare Old was created to commemorate the death of Masataka's beloved wife, Rita. The exact blend is not public knowledge but contains malts from both Yoichi and Miyagikyo Distilleries. It's medium amber in the glass, with light and attractive aromas of honey, caramel and nuts. This continues on the tongue and concludes with oak and spice.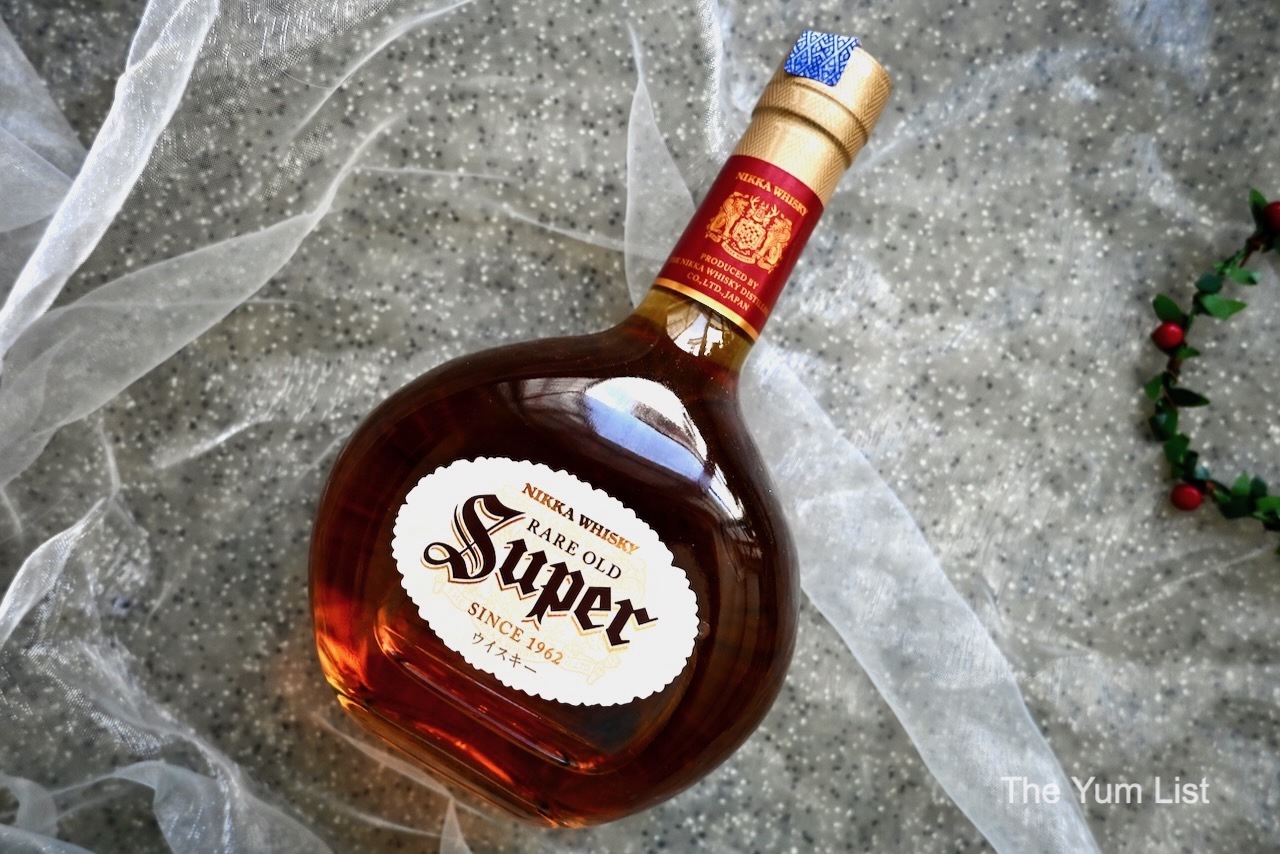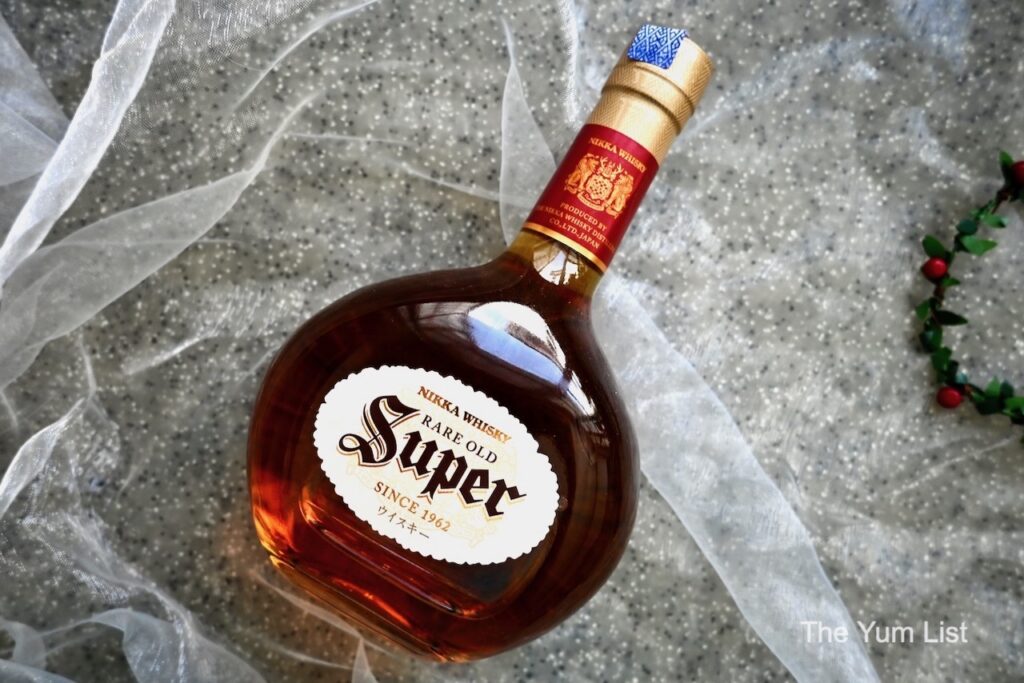 Nikka Black Special (700ml, RM 200, was RM 215)
Part of the popular Black Collection Series, Nikka Black Special has been in production since 1965. Nicknamed "Bearded Black," there's also secrecy around the precise formula, with some malts coming from both the Yoichi and Ben Nevis distilleries. Despite its name, it's pale gold in colour and offers light and fresh aromas of flowers and grass. Relatively gentle on the palate, with soft fruit and vanilla, it has a long finish of vanilla oak and sweet honey.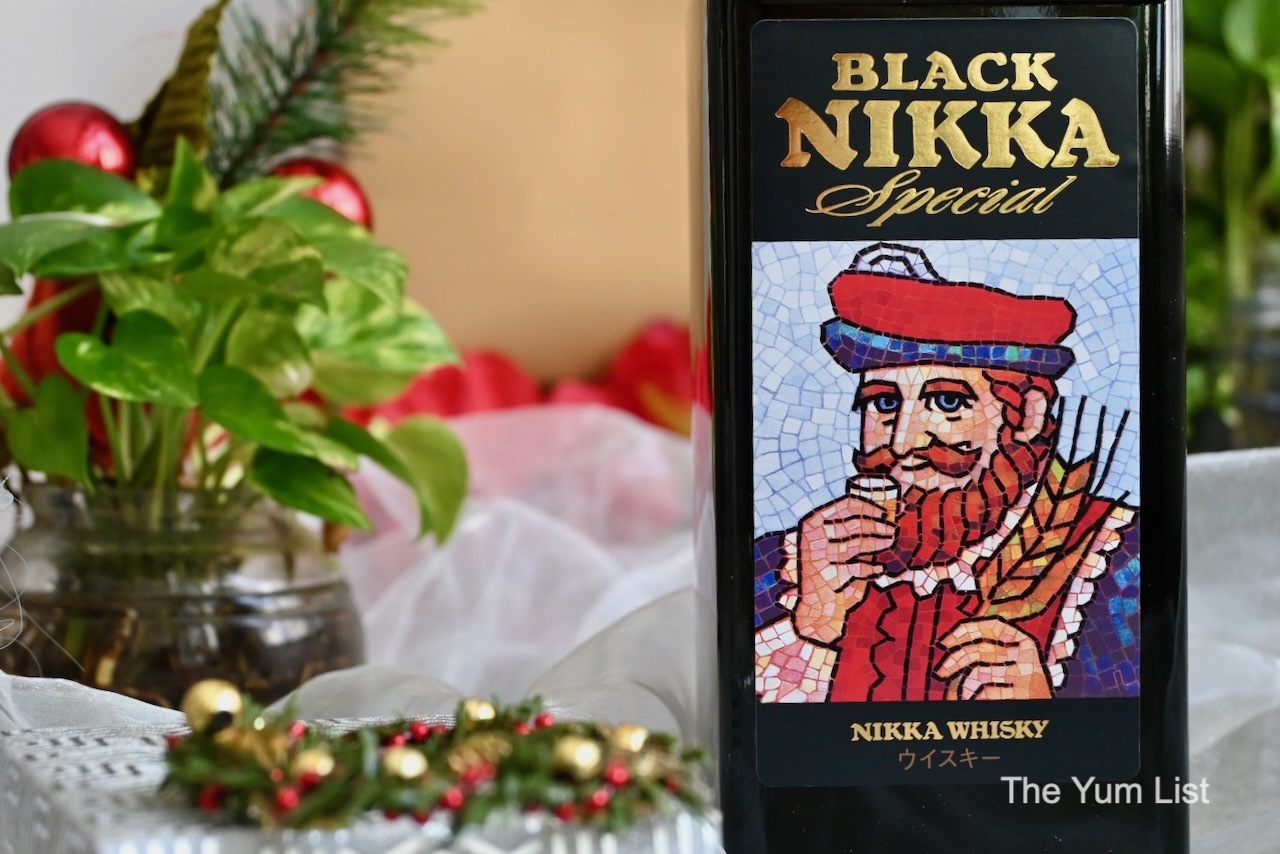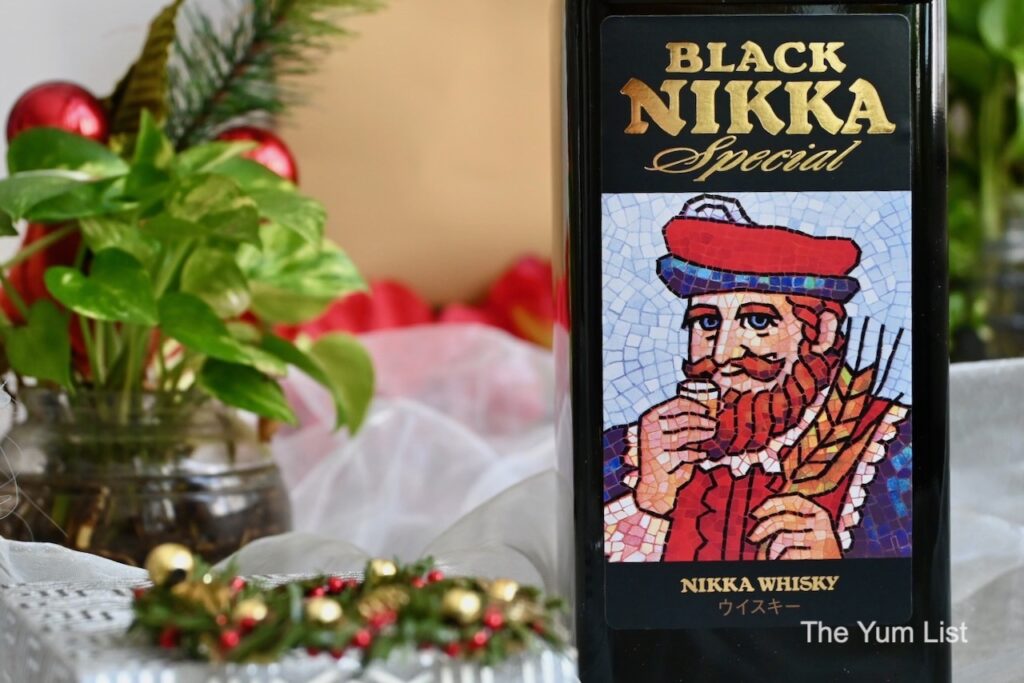 Tenjaku – Mr Chow Liquor Store
Tenjaku Japanese Gin (700ml, RM 135, was RM 150)
Our last order from Mr Chow Liquor Store is an excellent deal from Tenjaku. Tenjaku Gin combines over 10 Western botanicals with Japanese peaches, peppers, zesty yuzu, and tea. Tenjaku (skylark) is known for its song representing pure love, like the bottle's exquisite, agreeable pure and mellow flavours.
Tenjaku gin is perfectly transparent in the glass with rich aromas of anise, honey butter and oaky pine. In the mouth, it's well-rounded and mellow, with notes of zesty yuzu and a hint of tea. Its medium finish of juniper and spicy sansho pepper, and very affordable price, make it an ideal cocktail base. My favourite is a wet martini with a generous splash of vermouth and lemon twist.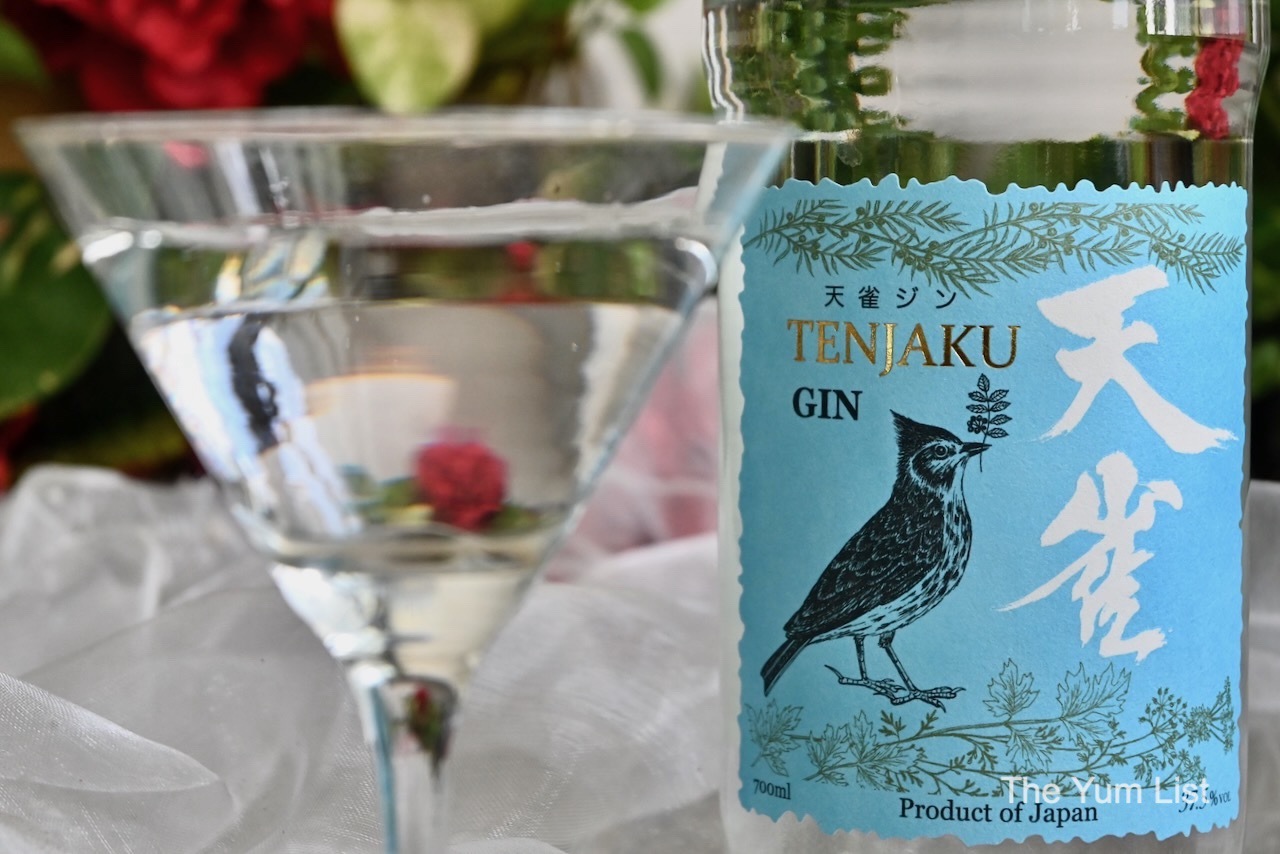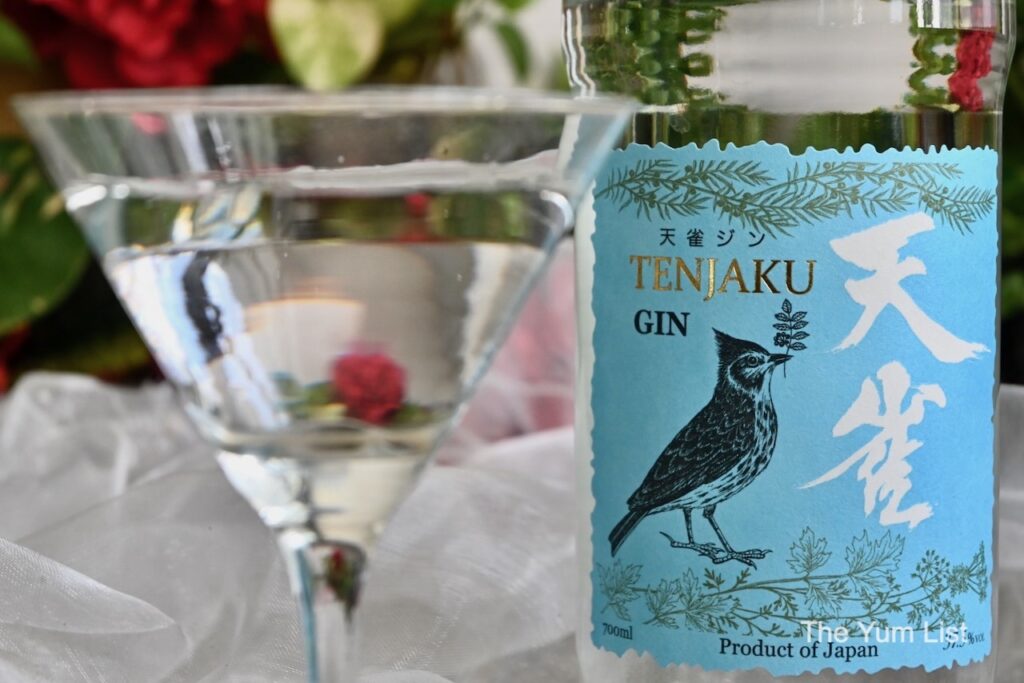 Chris +60 17-516 5881 or Joyce +60 16-956 2840