Taps Beer Bar Bukit Bintang
Words: Jacob Weber
Photos: Rich Callahan
Life's too short to drink bad beer. And Taps Beer Bar Bukit Bintang has enough good beer to last a lifetime.
If you're on a bar crawl in Bukit Bintang, this has to feature on the imbibement itinerary. In fact, a city centre bar crawl was where Taps' story began. Back in 2011, five Malaysian cousins were on an extensive search for the best beer in KL – and by the thirteenth bar (hey, I said extensive), they had realised that the variety was somewhat lacking and that there really wasn't one definitive spot for decent beer in town. (Personally, I'm amazed they still knew what they were drinking at all after 13 bars, but perhaps it speaks to their drinking pedigree.)
Six months later, Taps Beer Bar was born with a single vision – a pure craft beer bar with the broadest range of better beers in Malaysia.
I think it's safe to say that vision has become a reality.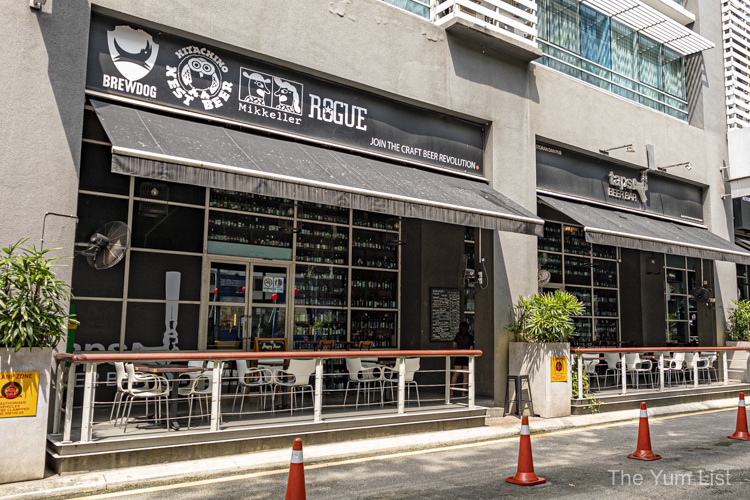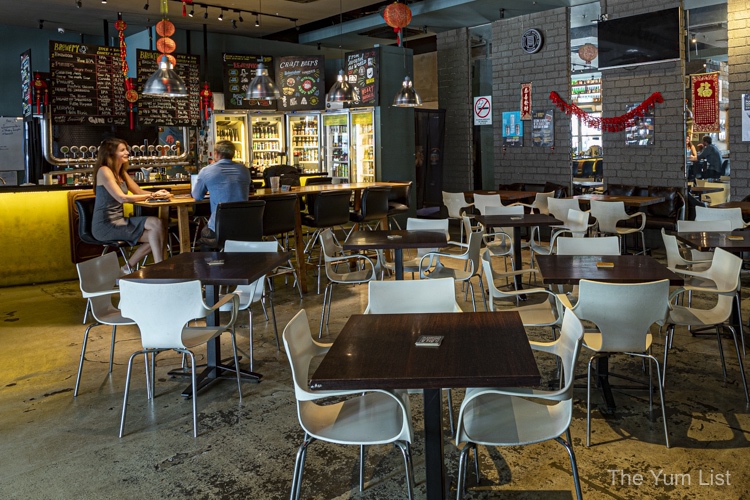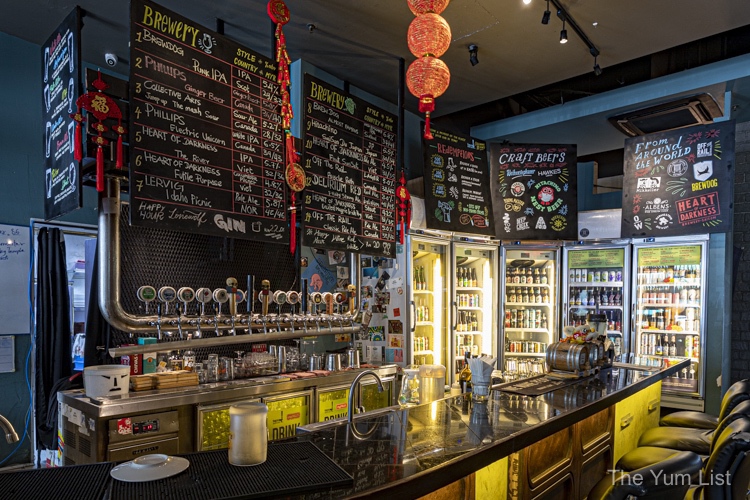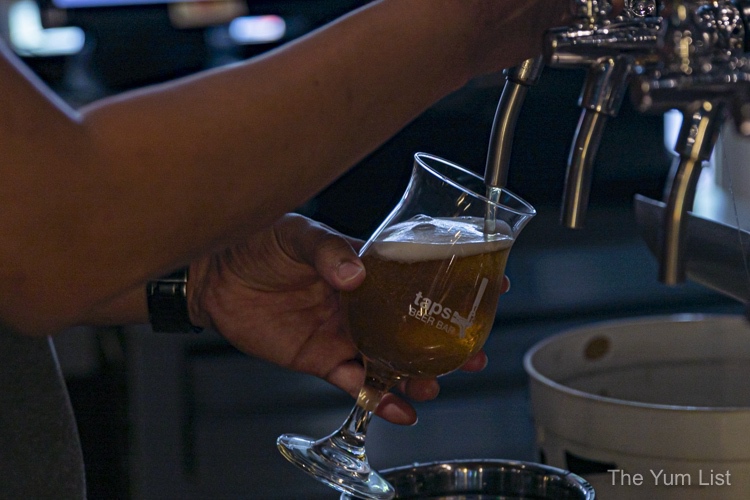 Craft Beer Kuala Lumpur – Taps Beer Bar Bukit Bintang
It goes without saying that the craft beer selection is exceptional – and extensive. Taps Beer Bar Bukit Bintang regularly rotates its beer menu to offer a wide variety of new and exciting craft beers from across the world, and to date, have served over 900 unique beers. They even have a selection of craft on draft, which is quite special – so much so that they can't even print a menu. The constantly changing selection is written on the blackboard behind the bar instead. I love it.
The drinking is serious business, but the vibe is laid-back; Taps is a classic watering hole with funky signs, shiny stools, and live music on Fridays and Saturdays.
Last year, Taps Beer Bar collaborated with Vietnam's Heart of Darkness brewery to make two special edition Malaysian-inspired craft beers for the Hops & Malts 2022 beer festival; Beer O' Ais Limau and Thani Session IPA. Sadly, both are sold out by the time we arrive, but we drown our sorrows with another Heart of Darkness import: Futile Purpose (RM36), a very refreshing cucumber pilsner and the perfect start to a sunny Sunday afternoon session.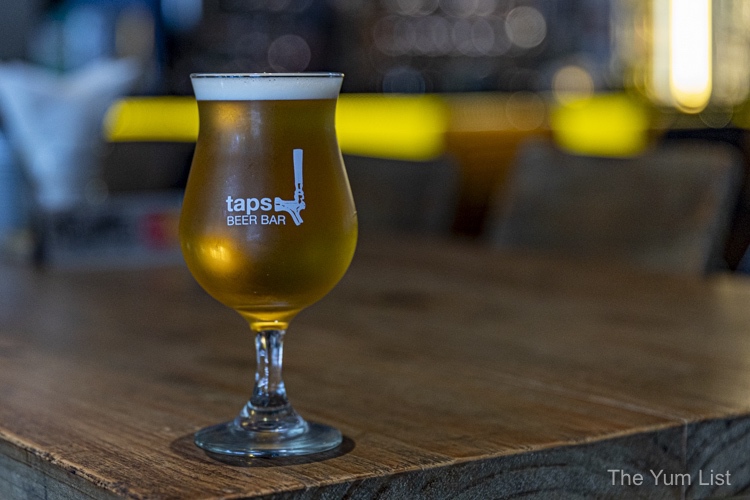 The Phillips Ginger Beer (RM40) certainly spices things up. 'Ginger' beer is right: this is a full-bodied herb-infused ale, which starts deceptively light before your whole mouth starts to glow. It's not unpleasant and strangely moreish, but still, one is probably enough.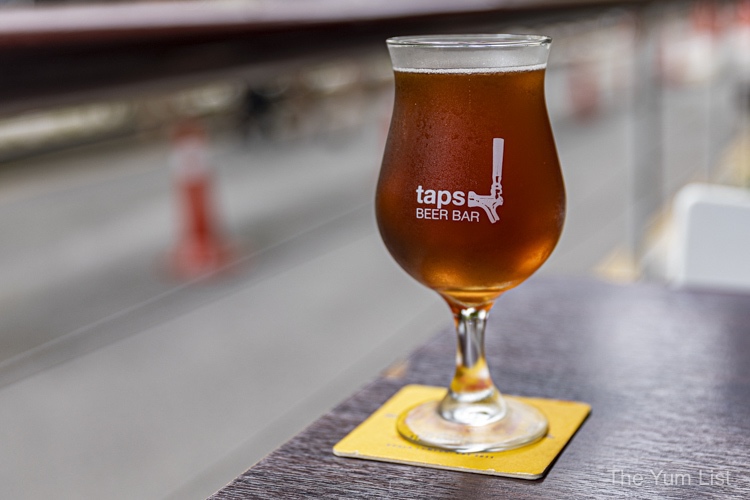 Third in line is Brewdog's Almost Famous (RM41), a juicy 6.8% New England IPA. It starts with notes of stone fruits and fresh grass with a touch of citrus before Simcoe, Centennial and Citra hops bring some tropical notes into the mix. The finish is a smooth, comforting malty flourish.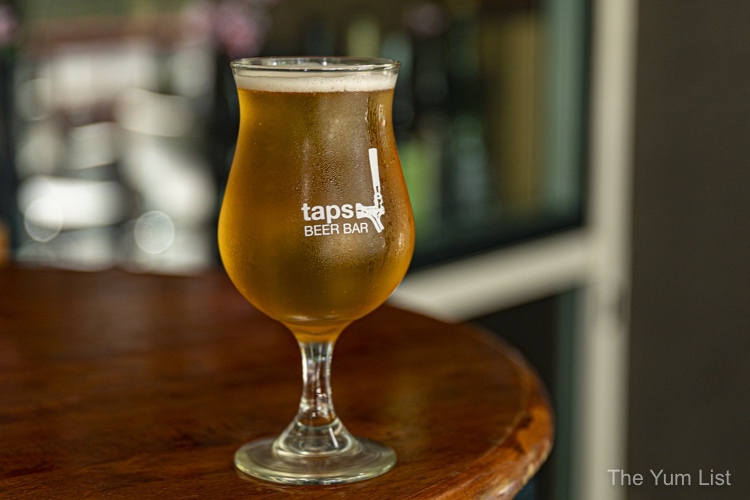 Harviestoun Brewery Ola Dubh (RM53), which means 'Black Oil' in Gaelic, is a dark and complex brew. Harviestoun takes their Old Engine Oil stout, a powerful, smokey craft beer in its own right, and matures it in their Highland Park whisky casks. The brewing process is quite the labour of love, overseen by a Master Brewer, but the result is quite extraordinary: a dark beer with serious bite, with notes of whiskey (duh) and a bittersweet chocolate finish.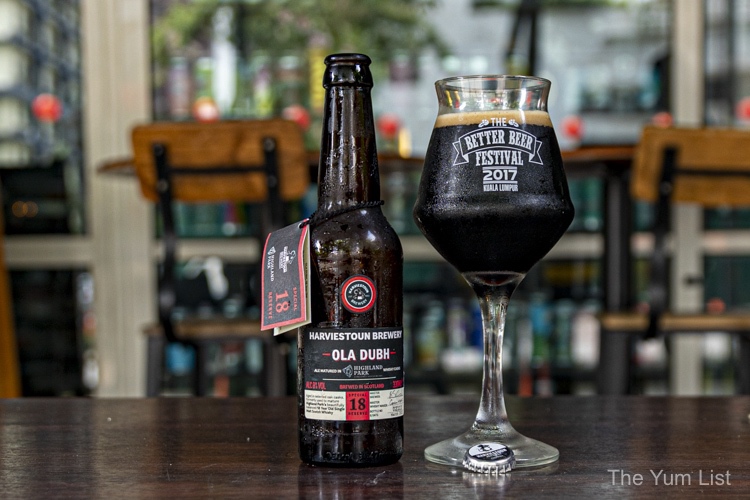 The fifth beer takes us in the opposite direction, out of the deep dark depths and into the light – or, 'white'. The Hitachino Nest White Ale (RM31) is a refreshing, award-winning Belgian-style beer with complex notes of coriander, nutmeg, orange peel and orange juice.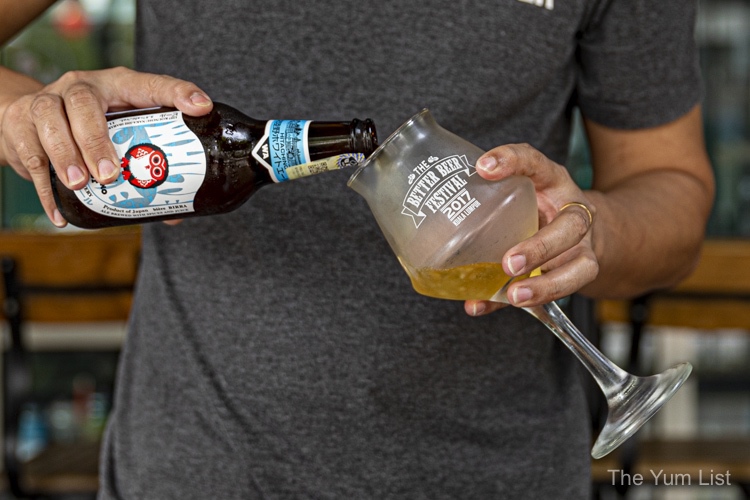 Food Menu
It wouldn't be a proper beer bar without proper bar food – or would it? Discuss below. – and Taps Beer Bar Bukit Bintang delivers just the stuff to soak up these sumptuous beverages.
We start with Crispy Lebanese Bread with Hummus and Babaganoush (RM32), a perfect bar snack. The flatbread is perfectly crispy and crunchy, the hummus is velvety-smooth, and there's even a sun-dried tomato garnish on top. Lovely.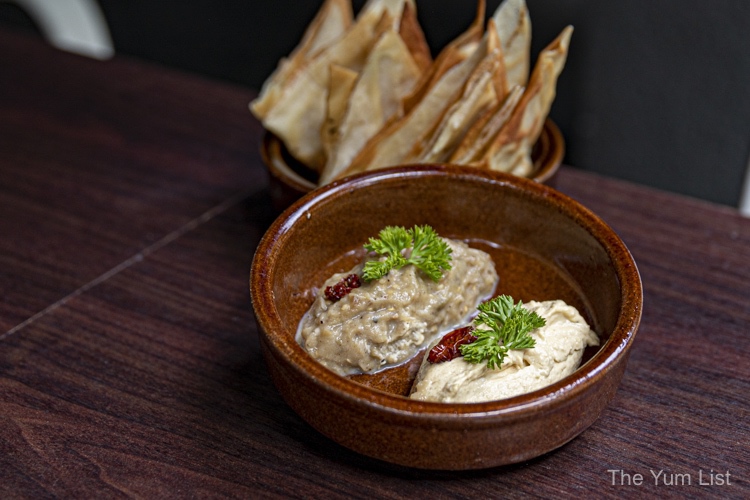 Bacon-wrapped Mixed Capsicum (RM32) has serious potential – just a touch more spice or sauce to round off the dish, and it will be a winner. Still, there's bacon, and there are always bonus points for bacon.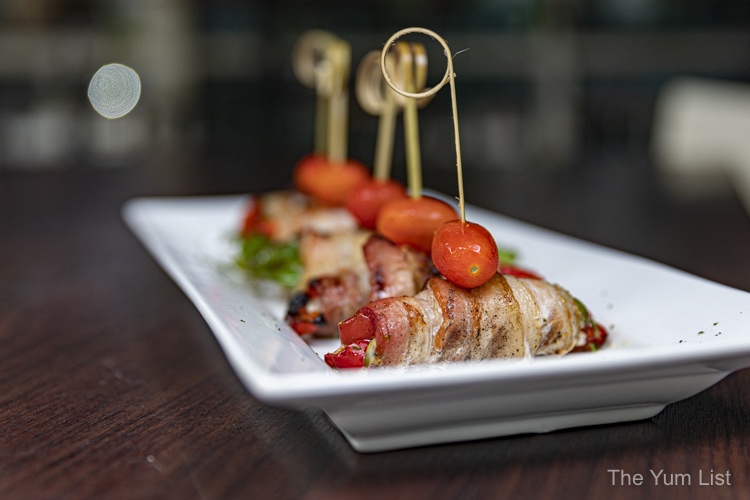 Ribeye Skewers with Mixed Capsicum and Garlic (RM48) go down especially well after the first couple of beers. The beef is well-cooked and tears perfectly off the skewer with one's teeth – but beware the whole garlic bulb on there, which is quite a fiery mouthful!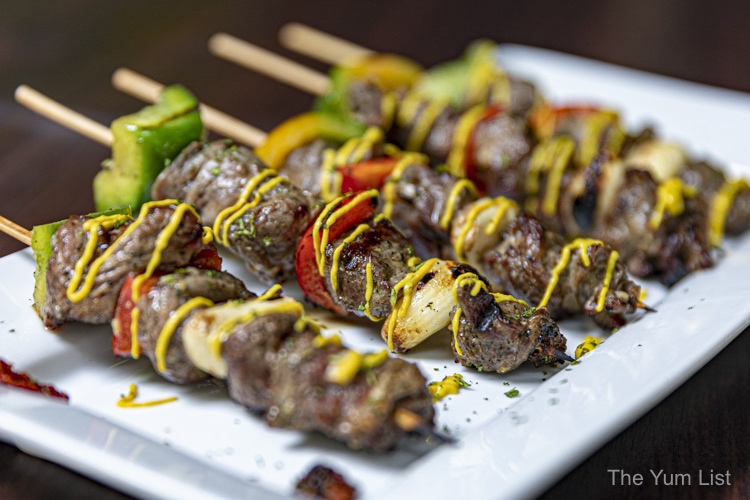 The beers are from all over the world, but there are a few local foodie favourites on the main course menu. We tuck into the Char Kuay Teow (RM25), served with tiger prawns, fish cake, bean sprouts and kuchai leaves (chives). It's a very good version of the classic street food, silky texture and a lingering spice which goes very well with the Ginger Beer.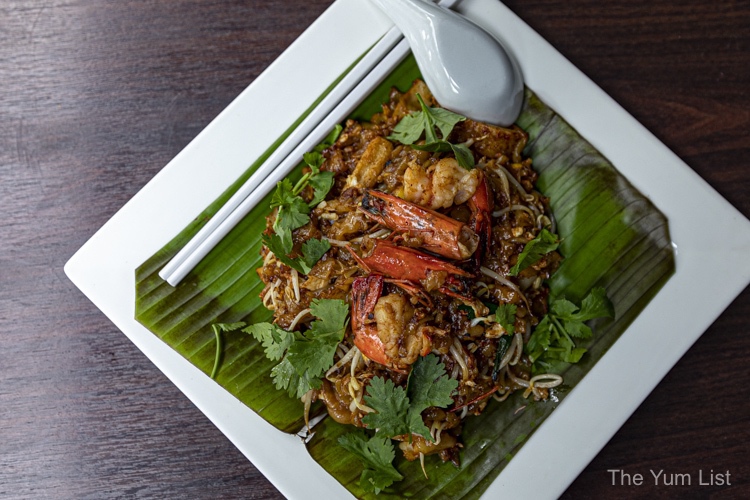 We finish with the Grilled Pork Ribs (RM38), which are like manna from heaven after several rich ales. A great bite, juicy and crispy, smothered in just the right amount of delicious honey BBQ sauce and served with grilled vegetables.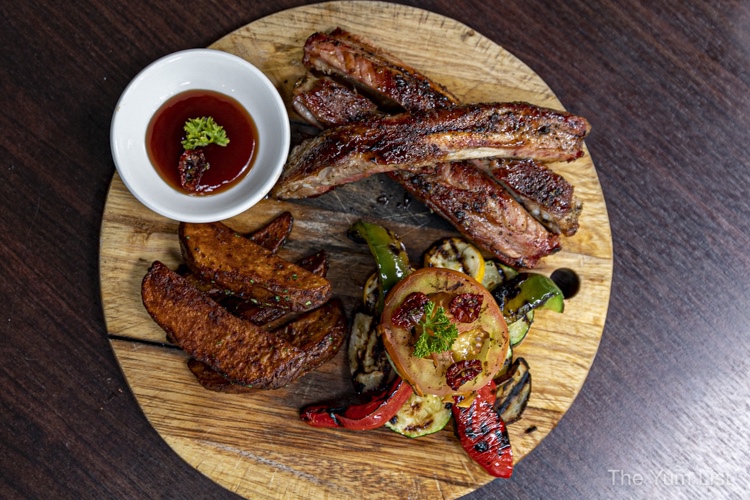 Taps Beer Bar Bukit Bintang Review
Whether a cheeky day session or a raucous evening with mates and live music, Taps Beer Bar is a drinking destination of choice. The service is friendly and knowledgeable, the craft beer selection is second-to-none, and the food rounds off the experience very nicely. Heads fuzzy and tummies full, we stumble out into the city centre sunshine and on our way home.
Reasons to visit Taps Beer Bar Bukit Bintang: the best selection of craft beers in Malaysia; unique international ales on rotation; great service; the laid-back atmosphere in the heart of Bukit Bintang; decent bar food; live music program.
Taps Beer Bar Bukit Bintang
Craft Beer KL
1, Jalan Nagasari, Bukit Bintang,
50200 Kuala Lumpur, Malaysia
Taps Beer Bar Opening Hours
Daily: 3 pm – 12 am
Happy Hours
Monday – Saturday, 3-9pm
Sunday all-day
Find more KL bar recommendations here, and stay up-to-date on the latest gourmet and travel happenings around Malaysia here and here.