French Restaurant TTDI – Delia Bistro's New Upstairs Dining
Words: Jacob Weber
Photos: Rich Callahan
There's a French saying that goes, "Vouloir, c'est pouvoir."
"To want is to be able to."
And if you want to indulge in exceptional French cuisine and choose from an outstanding selection of fine wine in a charming bistro français without going further than TTDI – well, you absolutely can.
French Restaurant TTDI
Delia Wines & Bistro is a homely, cosy French restaurant with a genuine rustic bistro feel to it; the house specials scribbled on the chalkboard, chequered tablecloths, bright sunflowers standing in glass jars on the tables. It's in TTDI, but it could be anywhere in France – there's just something about the place as soon as you walk in that says authentique.
Actually, not "something" – someone. Delia Wines & Bistro is run by Monsieur Laurent Robert. If his name sounds familiar, it's because you may have seen it on a bottle of Champagne – his family have an estate in France. Robert himself has been importing boutique European wines to Malaysia for several years. No wonder Delia's wine selection is this good.
Delia has already woven its way into the fabric of the neighbourhood – and with such warm and attentive service, it's not hard to see why. Many of the regulars are on first-name terms with the waitstaff. Laurent personally responds to many reservation requests.
The familiar, intimate atmosphere is reflected in the well-balanced menu, too. Lots of items, such as the black pudding, are entirely homemade. The portions are manageable enough to make your way through a couple of courses and still find room for cold cuts and a cheese platter with crusty bread – washed down with a premium tipple, naturellement.
We're back because Laurent has just opened a new upstairs area (complete with cute private rooms called Bordeaux and Champagne) with a separate kitchen and a bar that serves Belgian draft beer. Peer out of the windows for a beautiful view of suburban greenery; look up to admire the massive skylight letting the sunshine in and keeping the rain out. Sipping a glass of the good stuff while KL's afternoon downpour lashes down above your head is a remarkably relaxing way to spend an hour or two.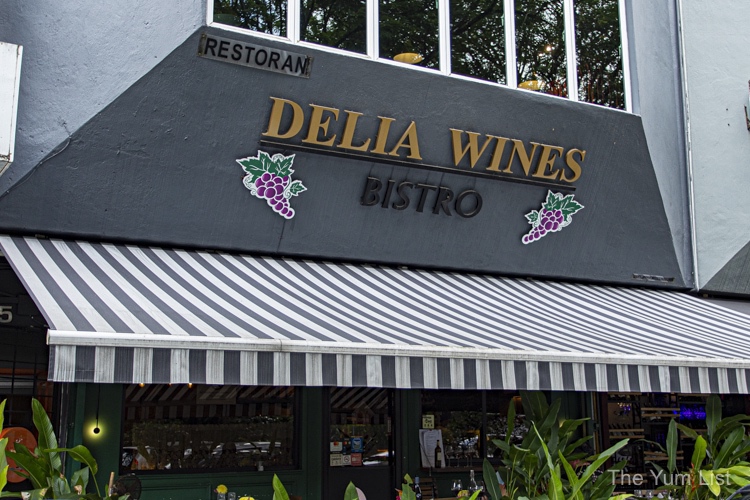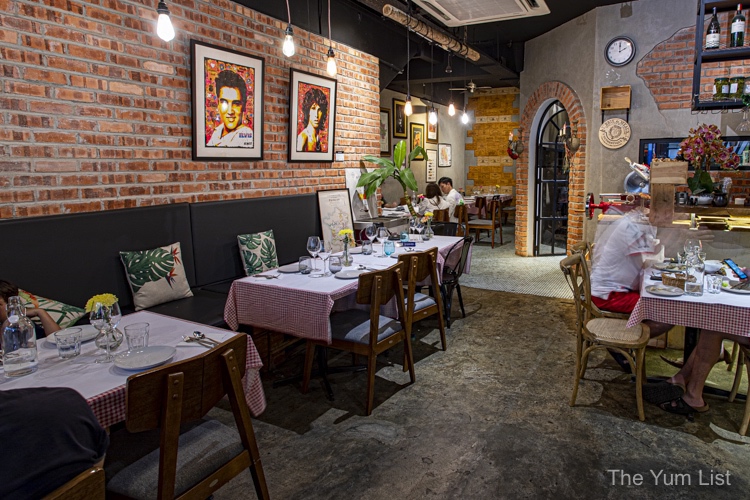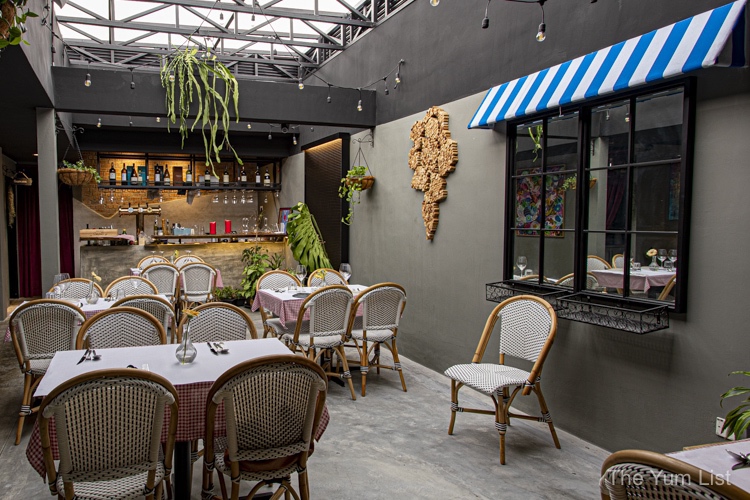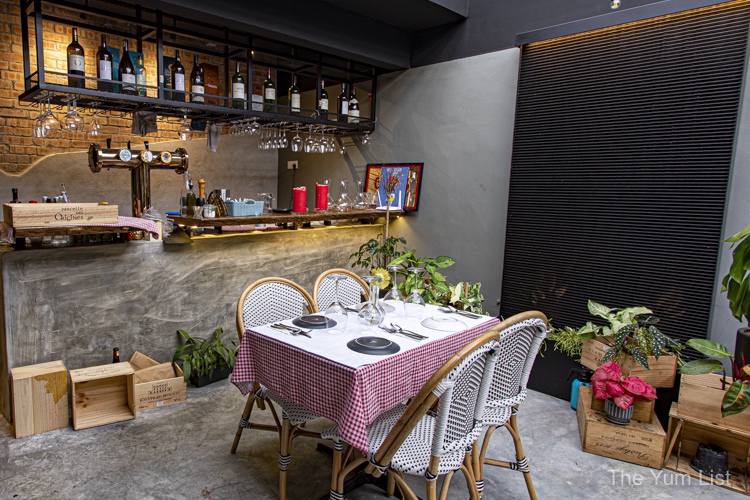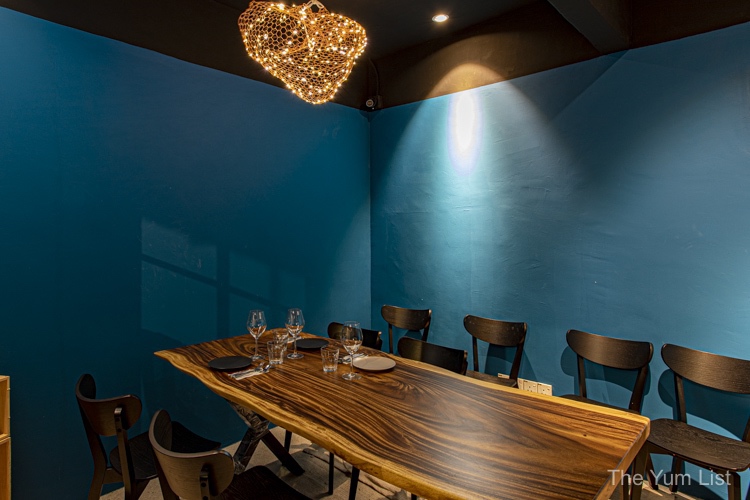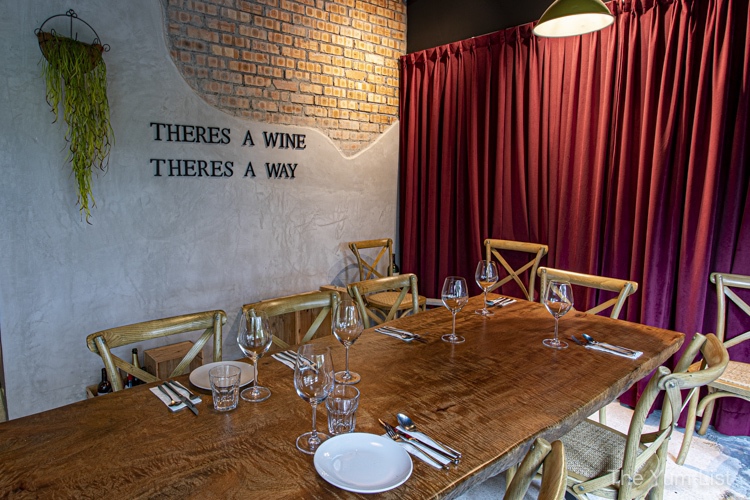 Delia Wines & Bistro Menu
We begin with the Ratatouille (RM38), proper French comfort food which feels all the more appropriate in this cosy space. There's a delicious sweetness that comes from the slow-cooked vegetables, and it's served with delightfully crispy toasted bread.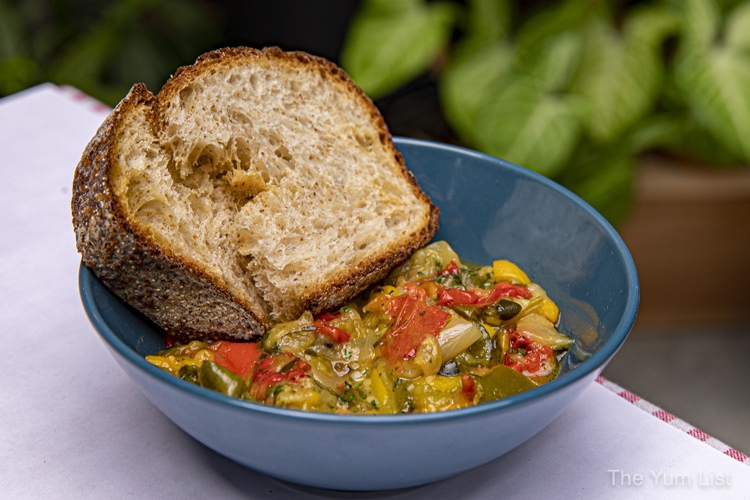 Then the Cassoulet (RM48) arrives and kicks the comfort factor up a notch. This is my new benchmark for "hearty fare" – a thick and meaty white bean, duck and pork stew. It's rich, nourishing, and filling; truly something to savour after a long day. Or any day.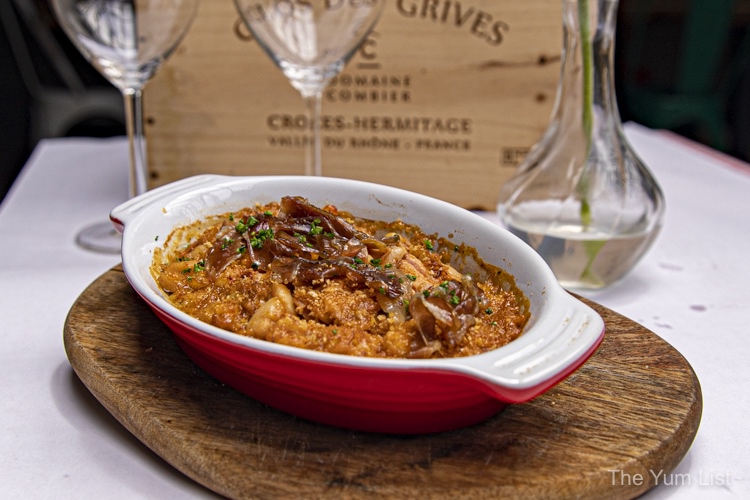 The Beef Steak Tartare (RM78; available Fri-Sun) is exactly as steak tartare should be and a must-try, especially for anyone who remains a little reluctant to eat raw meat. Delia's version will change your mind. The fries (French, of course) cooked in duck fat may have influenced that recommendation…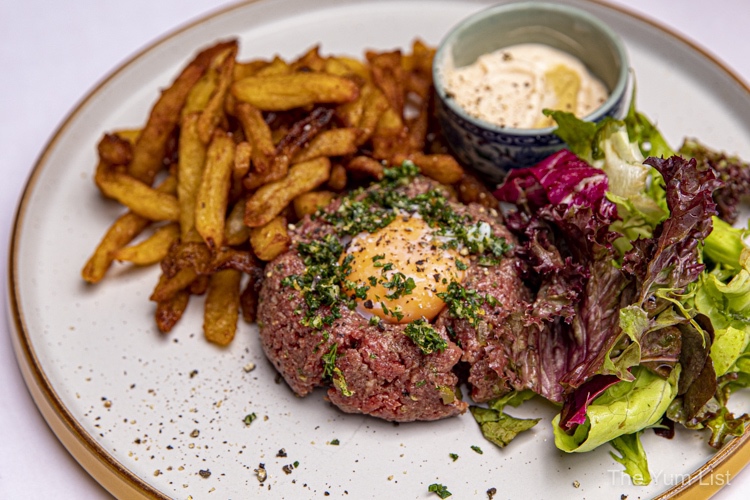 Laurent also graces our table with something from the breakfast menu: the Eggs Benedict (RM36). I'm always happy with breakfast items at 4 pm, and I'm very happy with these eggs; served with delicious smoked salmon and a creamy hollandaise sauce, with a perfect 'pop' on the yolk as soon as you prod it with a fork. What's not to love?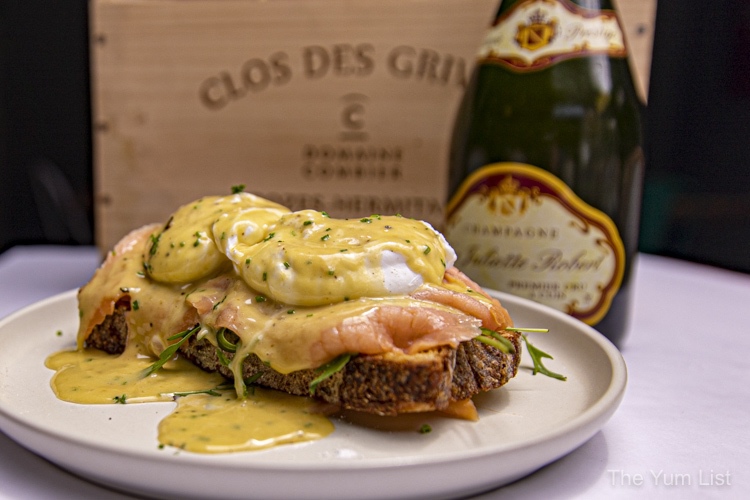 We continue our mid-afternoon petit déjeuner with Sourdough French Toast (RM15/1 pc; RM21/2 pcs), made with the same sourdough bread as the savoury items on the menu, which works very well. A little lavender oil goes into the preparation of this bread for that little extra fragrance, and it's soaked in honey and served with a rich, sweet homemade berry coulis. Magnifique.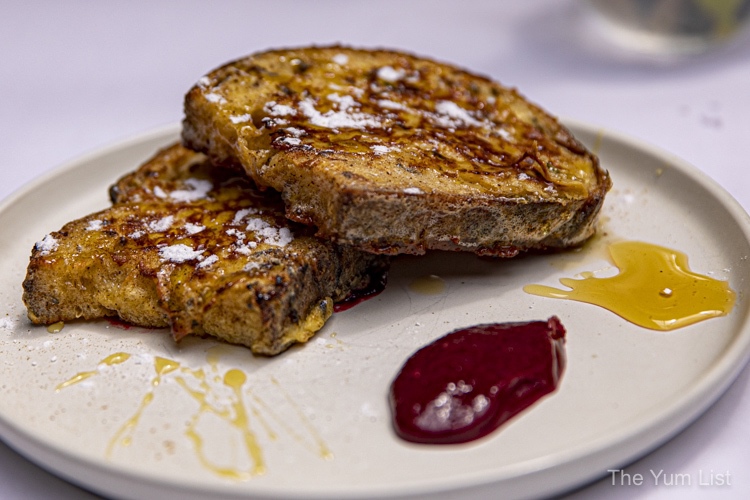 The Aperitif Platter (RM38) is a mezze platter with four toppings – hummus, tapenade, marinated pepper and tzatziki – and a basket of our new favourite sourdough. Everything works very well together; Rich is especially fond of the tapenade, which is praise indeed from someone who loves olives as much as Rich.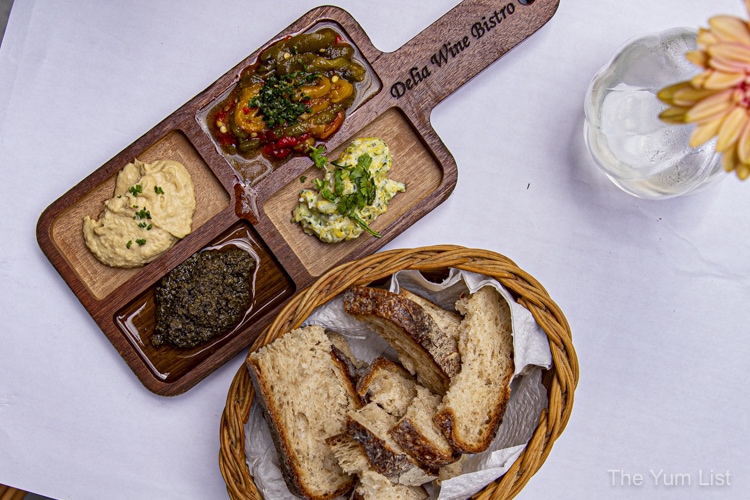 We finish with Oeufs en Meurette (RM38; weekends only), poached eggs in wine sauce. The sauce takes three days to make, so we're sure to savour it – and savour it we do because it is full of flavour.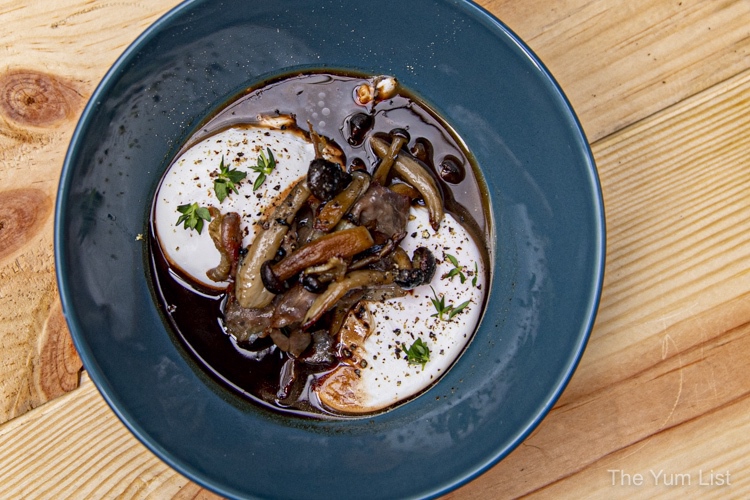 Although we don't try it today, we must mention the Plat du Jour; the daily special with a different protein for each day of the week, and a surprise on Sundays! Tuesday is duck; Wednesday, beef; Thursday, lamb; Friday, seafood; Saturday, poultry. If you have a particularly carnivorous hankering for a certain meat, we suggest you time your visit accordingly. Of course, Laurent will recommend and personally pour the perfect wine to go with it.
Delia Wines & Bistro Wine List
For our visit, Laurent generously produces a 2019 Côte de Beaune Chardonnay, a very agreeable white indeed, which goes well with everything we've tried. It's on the dry side, with fruit and vanilla notes. I'm quite sure, and will have to make certain when I visit again, that it would go particularly well with a cheese platter.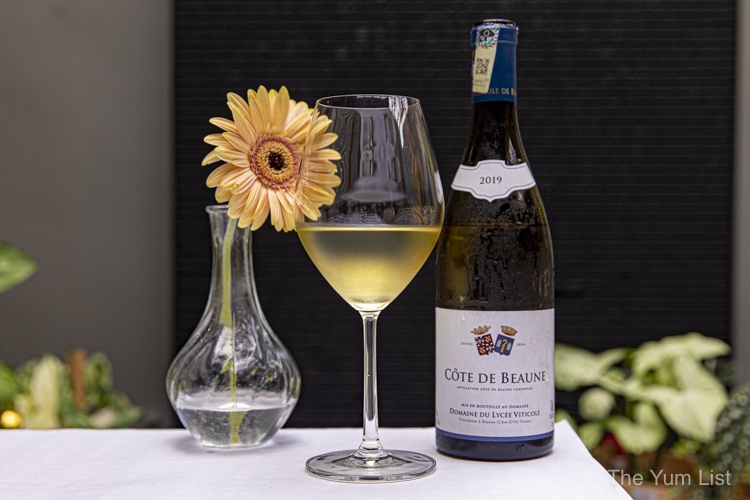 French Restaurant TTDI Review
The word 'authentic' is thrown around a lot these days, especially in the F&B scene – but it's hard to think of another one when it comes to Delia Wine & Bistro. It's charming, genuine, and humble – but behind that humility is some high-level French cuisine without any pretence. Head Chef Dimitri is bringing the neighbourhood bistro vision to life with these well-executed French classics, and Laurent's warm welcome and excellent wine selection are putting life into that vision. If you haven't been to Delia's yet, here's another French saying for you: "Mieux vaut tard que jamais."
Better late than never.
Reasons to visit this French restaurant in TTDI: charming bistro restaurant with authentic French cuisine; excellent selection of exclusive, premium wine; amiable and attentive service in a relaxed and homely atmosphere; comprehensive but uncomplicated menu options, from breakfast to mains and cold cuts.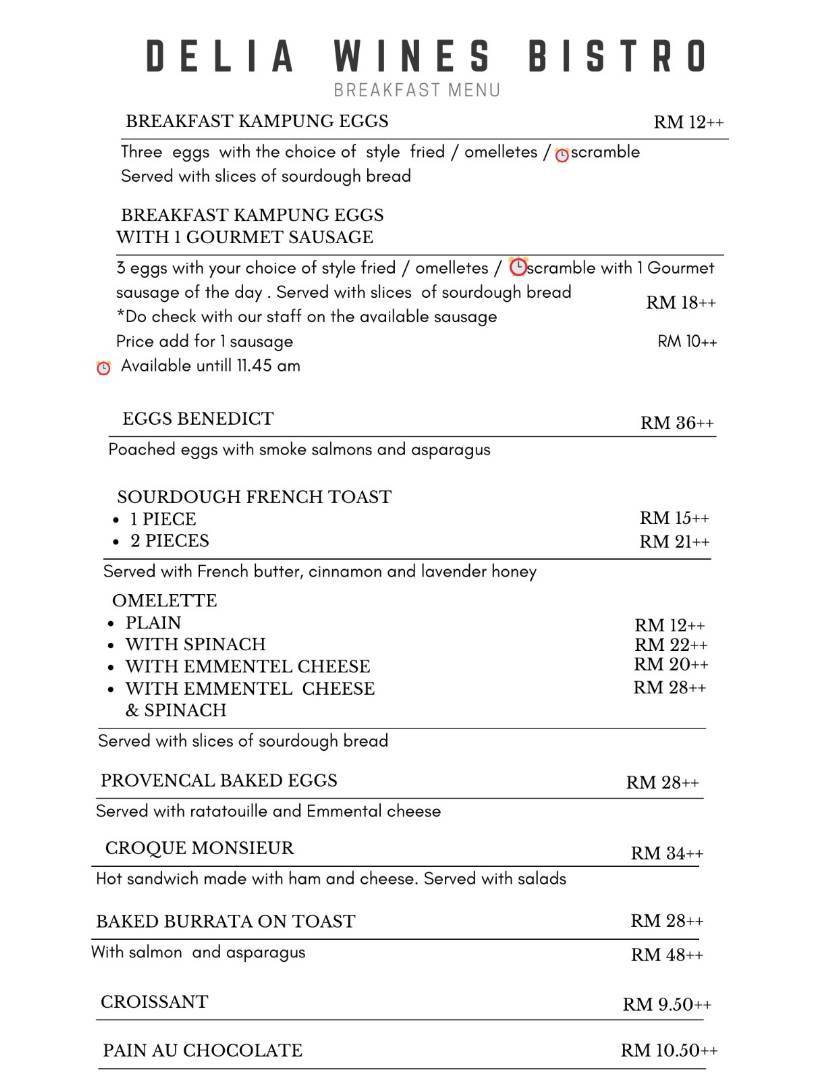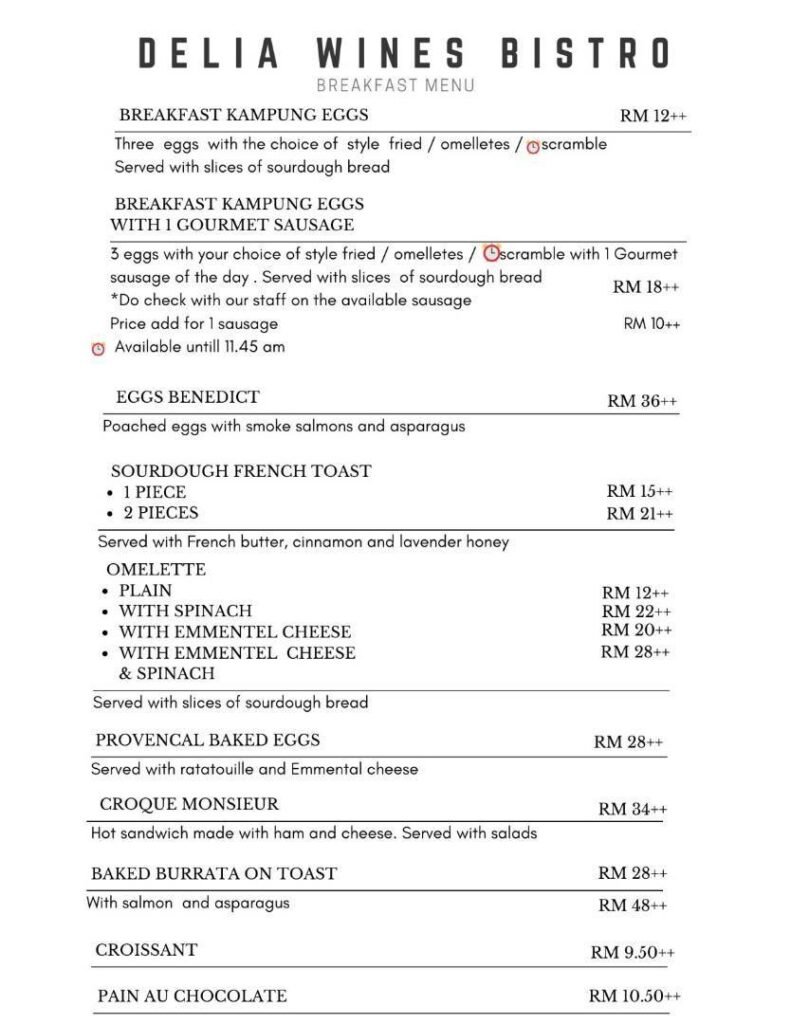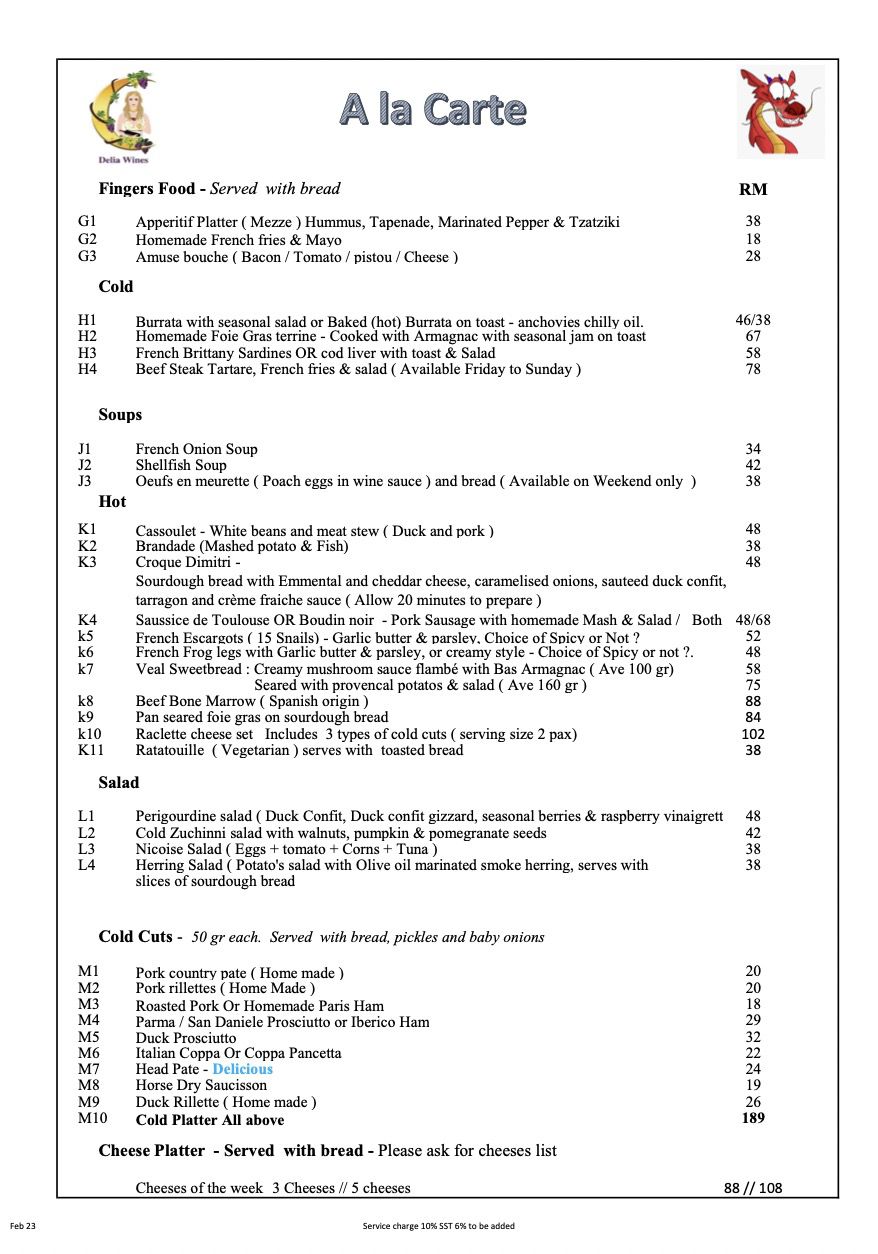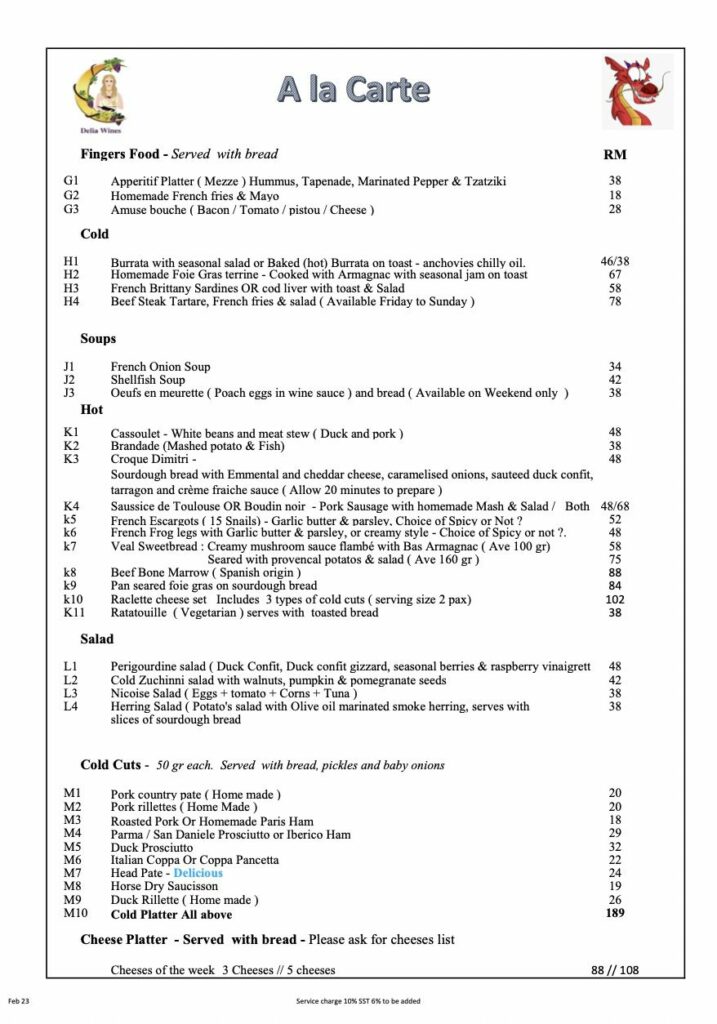 Delia Wines & Bistro – French Restaurant TTDI
15, Lorong Datuk Sulaiman 7
Taman Tun Dr Ismail, 60000 Kuala Lumpur
+60172244590
Delia Wines & Bistro Opening Hours
Monday – Closed
Tuesday – 5–10 pm
Wednesday – 5–10 pm
Thursday – 11:30 am–10 pm
Friday – 11:30 am–10 pm
Saturday & Sunday – 9:30 am–10 pm
Find more French restaurants in KL here and stay up-to-date on the latest culinary happenings around Malaysia here and here.