Private Island Dining Langkawi
Monica Tindall
Having eaten my way around most of Langkawi's five-star resorts, restaurants and bars and hit the streets with local friends on food adventures, I thought I had pretty much discovered anything worth eating on the island. Happily, it turns out I was wrong. A seven-minute speedboat ride from Cenang Jetty, Rebak Island Resort & Marina, Langkawi, has meals worth travelling for. It's a private island dining destination that is wallet-friendly and accessible to the public.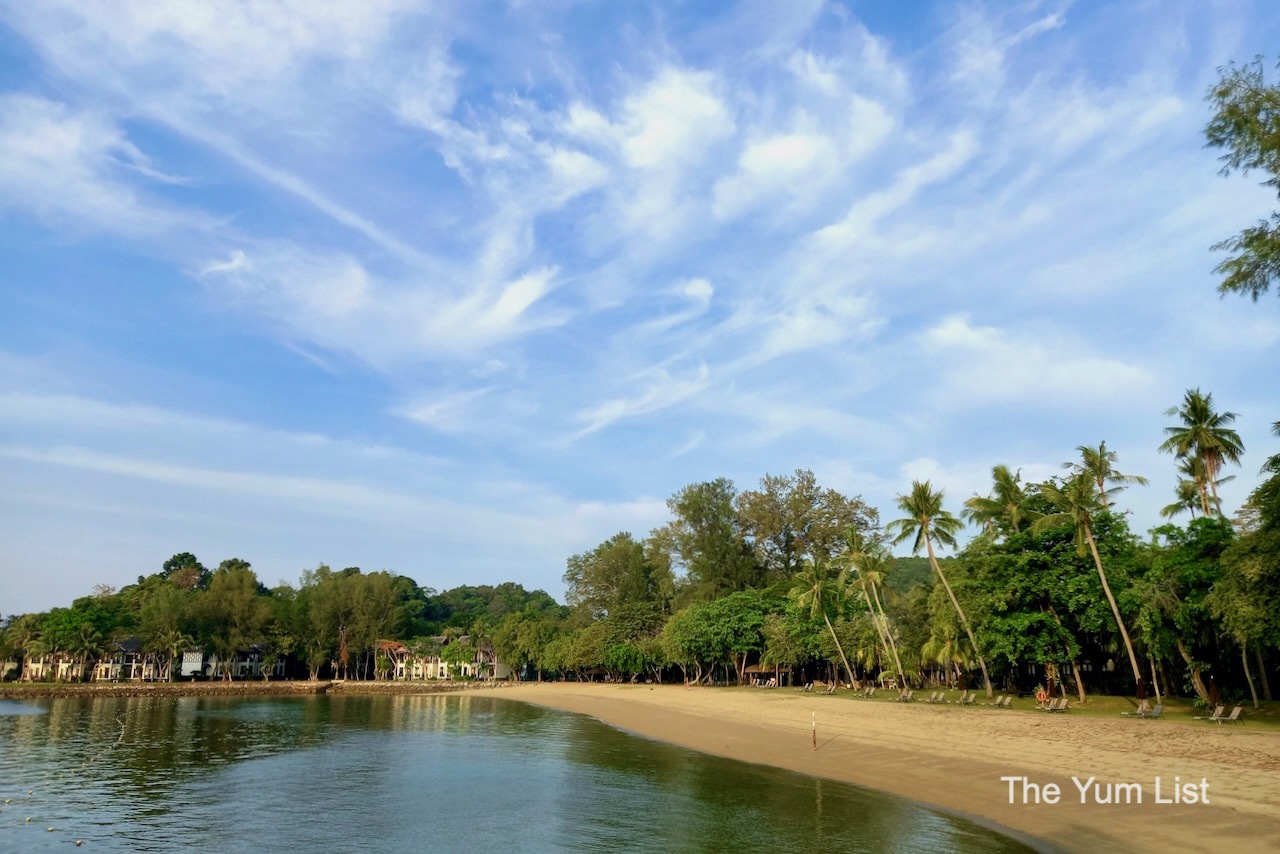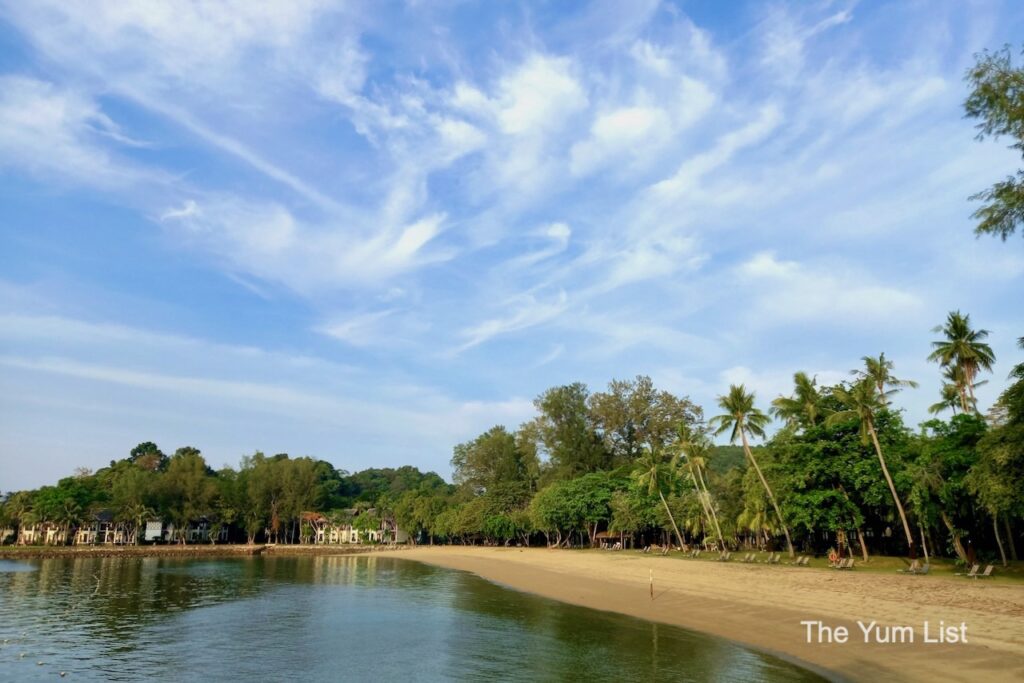 Private Island Dining Langkawi
A trip to Rebak Island Resort & Marina is a fun foodie outing. The speed boat ride to and from the island is far more appealing than navigating traffic and finding parking. The transfer service costs RM 10 per person. However, this is redeemable for every RM 50 spent in one of the resort's restaurants. Check the boat schedule here.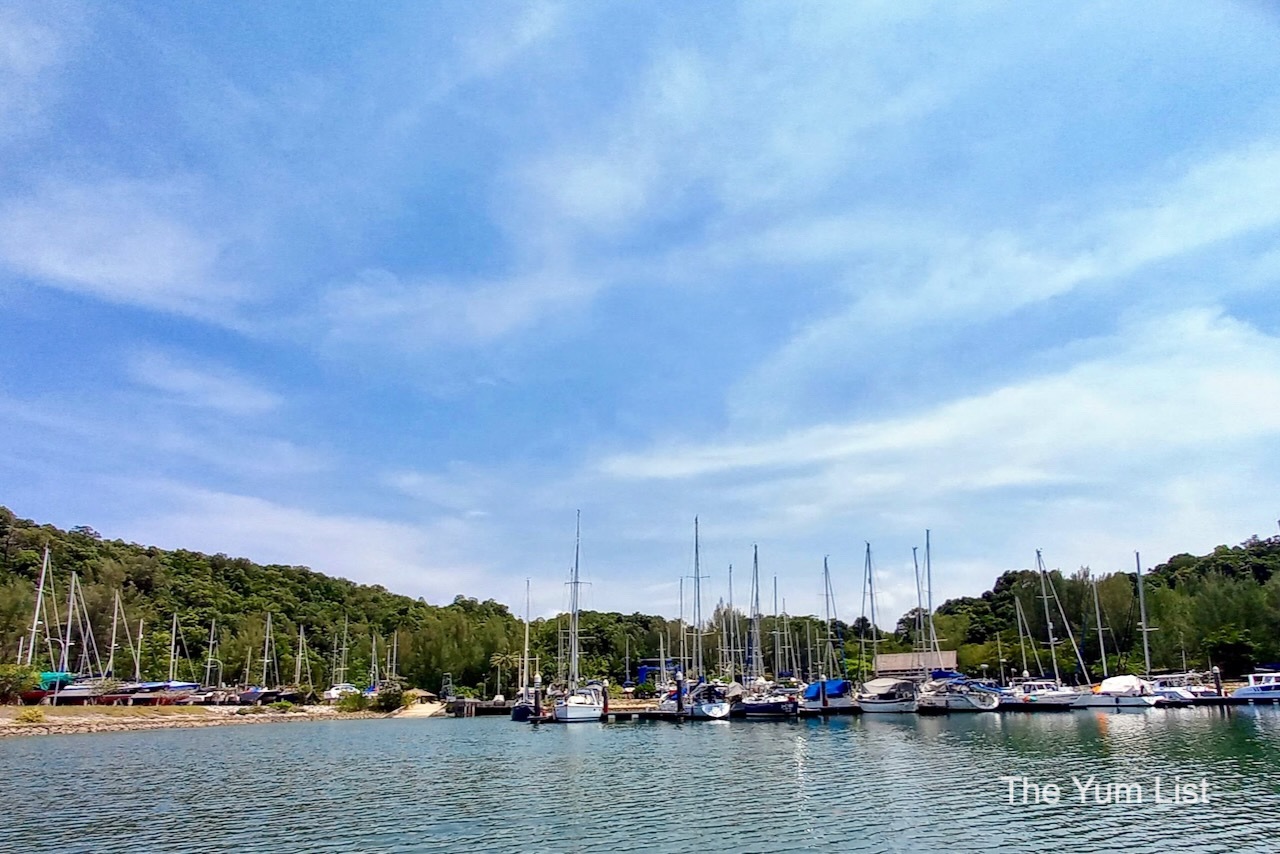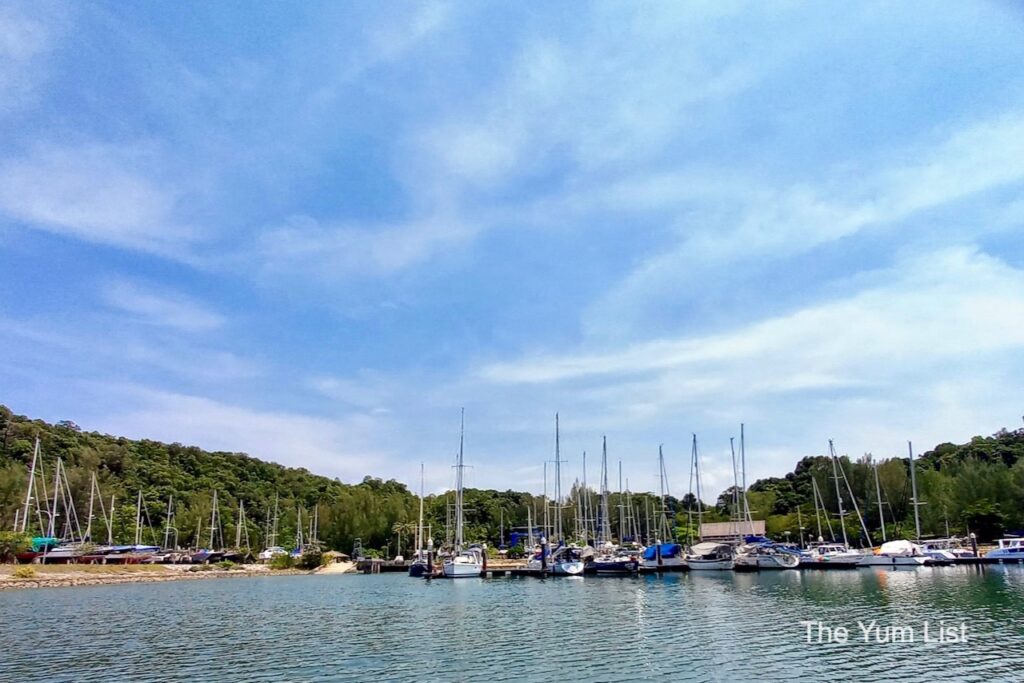 Rebak Island Resort & Marina – Dining Destination Langkawi
Once on the island, guests have a choice of dining in air-conditioned comfort, a pleasant meal on the covered restaurant patio, or any number of alternative dining locations. Imagine a picnic on the beach, a table for two on the lawn, or your own private pavilion at the end of a jetty – the opportunities for fun, romance and adventure are only limited by your imagination (and budget).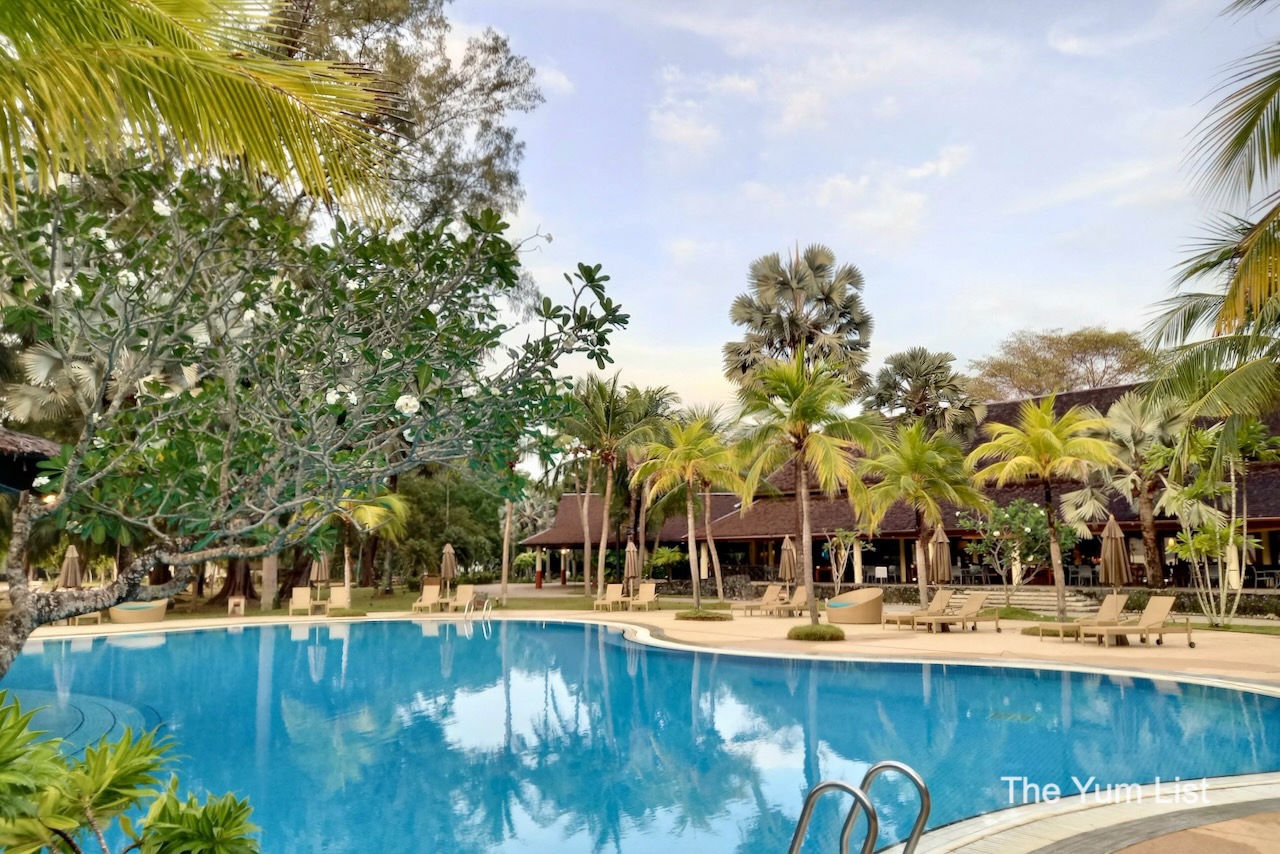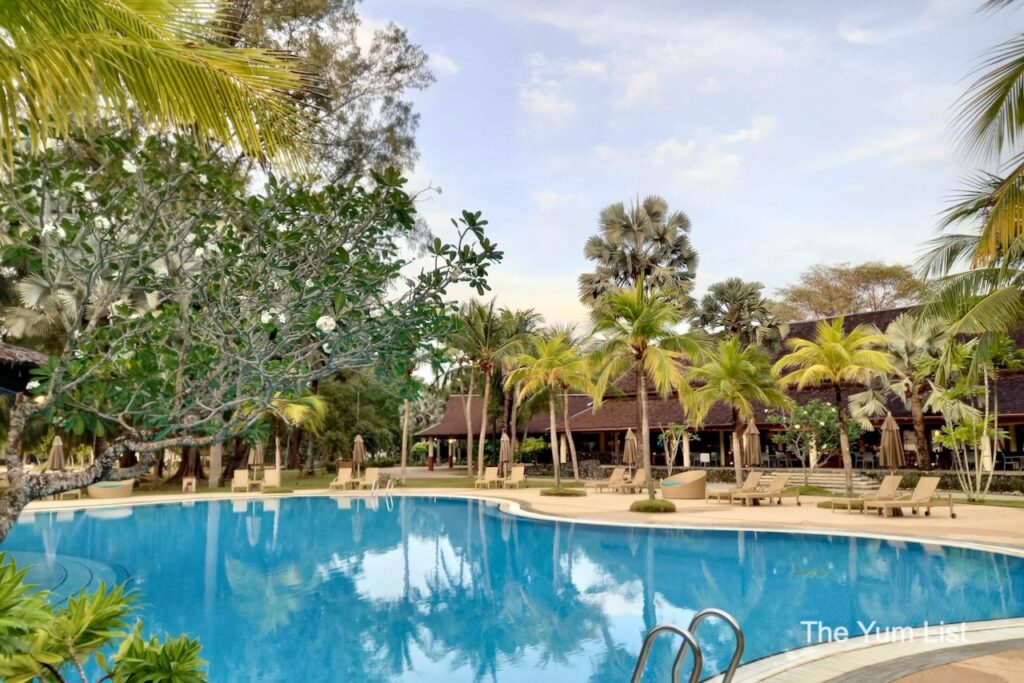 Senari Sea View Restaurant
Senari Sea View Restaurant at Rebak Island Resort & Marina, Langkawi, offers all-day dining, providing the comfort of chilled indoor seating or an alfresco setting overlooking the sea. It serves Malay and Continental cuisine in various buffets and ala carte menus from 7 am until 11 pm. Several promotions run over the week, including Saturday night Barbecue Buffet Dinner (RM 80+) or Steamboat (RM 75+), Malaysian signature recipes on Thursdays (RM 80+), and afternoon tea served daily.
Saturday Night Barbecue Buffet
The Saturday Night Barbecue Buffet Dinner coincides with our Rebak Island Resort & Marina stay. The aromas entice guests to tables as the grill heats up, much like the Pied Piper drew children with his tunes. Chefs stand on the patio with the pool, lawn and sea as the backdrop. As they fan the grill, smoke swirls around, and freshly charred protein from the land and sea is tonged from the flame to the plate. Some soups, appetisers, sides and desserts support the flame. Balanced eaters pretend to include a bit of colour in their meal, while others start and end, with several helpings in between, at the barbecue.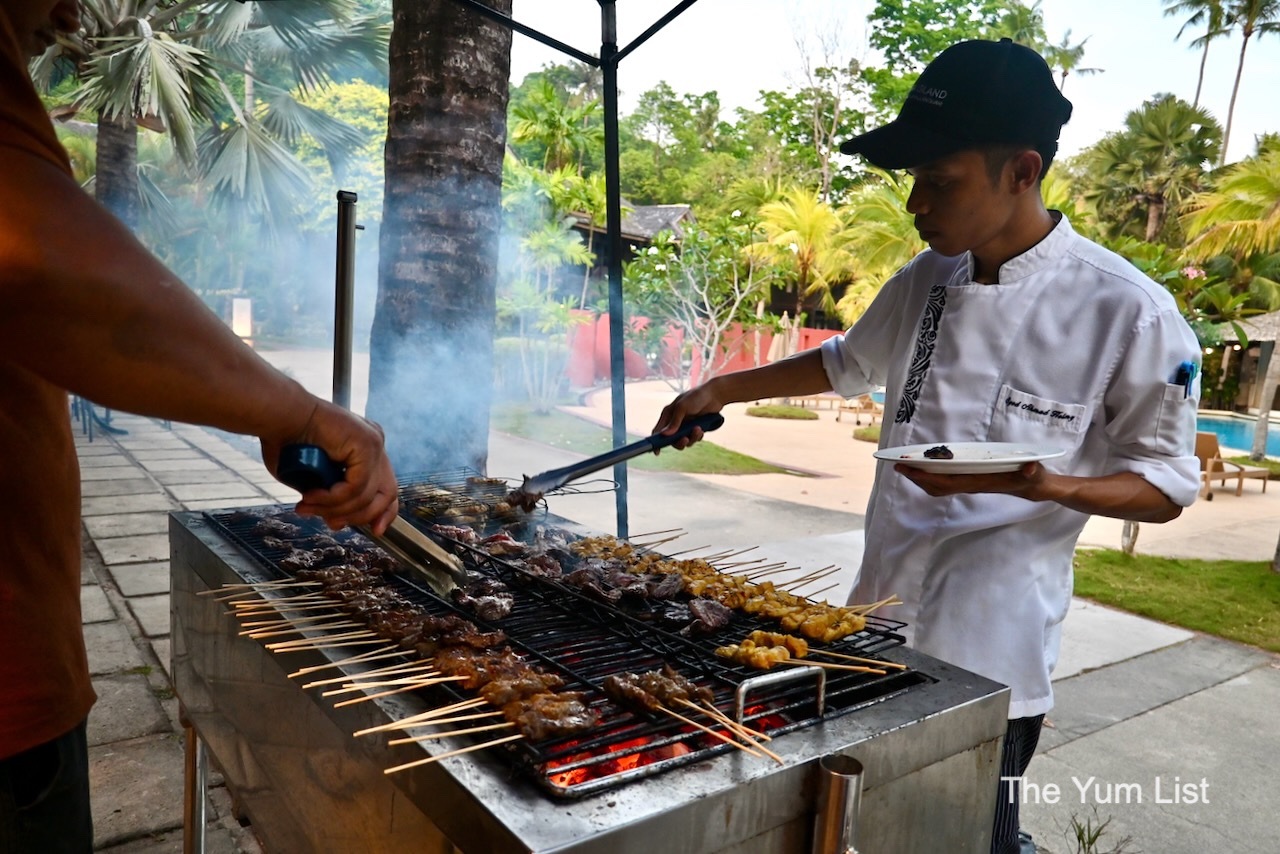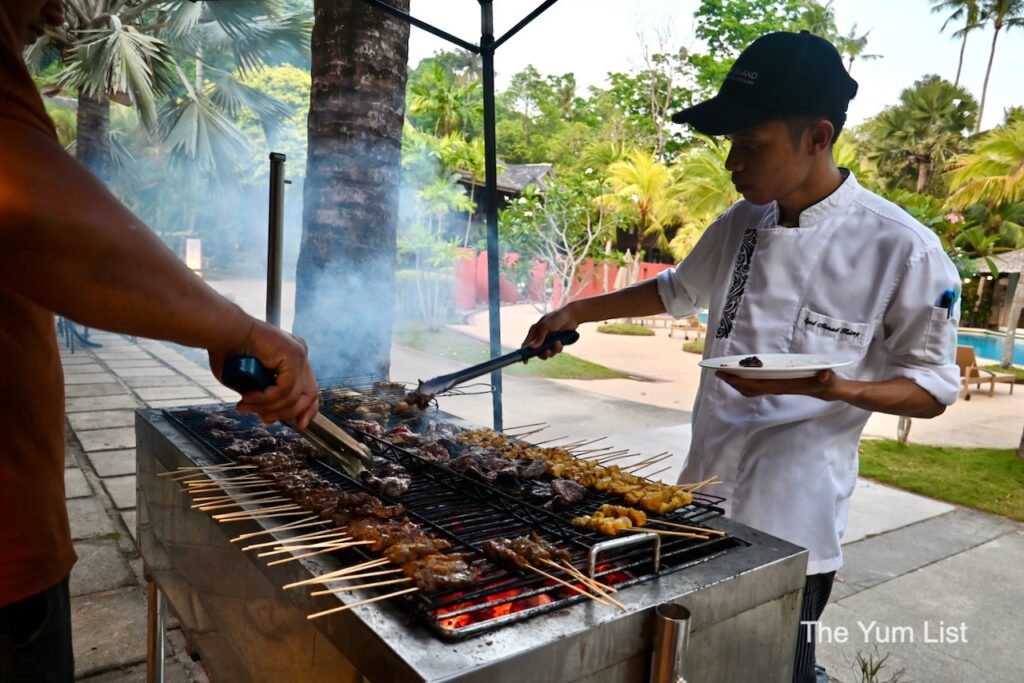 Burger Kingdom
A private island just off the main shores of Langkawi might not be the first place you'd think of for dining on a good burger, but I encourage you to think out of the box (or the boat as it may be). Rebak Island Resort & Marina, Langkawi, makes the burger royalty with homemade patties, buns and sauces in the Burger Kingdom menu.
Diners can choose from Duck (RM 40), Turkey (RM 47), Venison (RM 50), Wagyu (RM 62), Salmon (RM 45), Beef (RM 42), Vegetarian (RM 30), and even Ostrich (RM 80) patties. Furthermore, buns are made in-house, and you can take your pick of Senari (soft, white), Beet Rock Bun (with beetroot extract it's nutritious and delicious), Teluk Kelubi (carrot extract, vibrant and gently sweet), and lastly, Keriang (charcoal gives a mysterious dark hue). It's not only custom-made patties and buns up for picks, but you can also choose fancy fries – Steak, Curly, Waffle, Wedges, Sweet Potato Fries or Onion Rings!
Enough decision-making with patty, bun and fries; every burger is delivered with all three sauces on the side – masala, teriyaki and tomato ketchup. Shredded lettuce, sliced tomatoes, pickles and mustard mayo are layered with the patty. And the final touch to Burger Kingdom's gourmet burgers is smoked cheese! Placed on top of the hot patty just before serving, it softly melts over the crest, adding a depth of flavour and stickiness to the roof of the mouth.
We make a decent effort to explore the options but still leave only making a partial dent in the menu. We give a thumbs up to the classic beef patty on a charcoal bun, especially appreciating the melted cheese on this one and the juicy, familiar meat. The lamb does particularly well on the beetroot bun, with the earthiness of the bread mirroring the depth of character in the lamb. We feel rather healthy eating ostrich on the carrot bun and turkey on a white bun – given that both are lean protein sources. We're also tickled about discovering a darn good burger in this extraordinary location. Anyone staying on Pantai Cenang should be sure to schedule a Burger Kingdom trip on their agenda.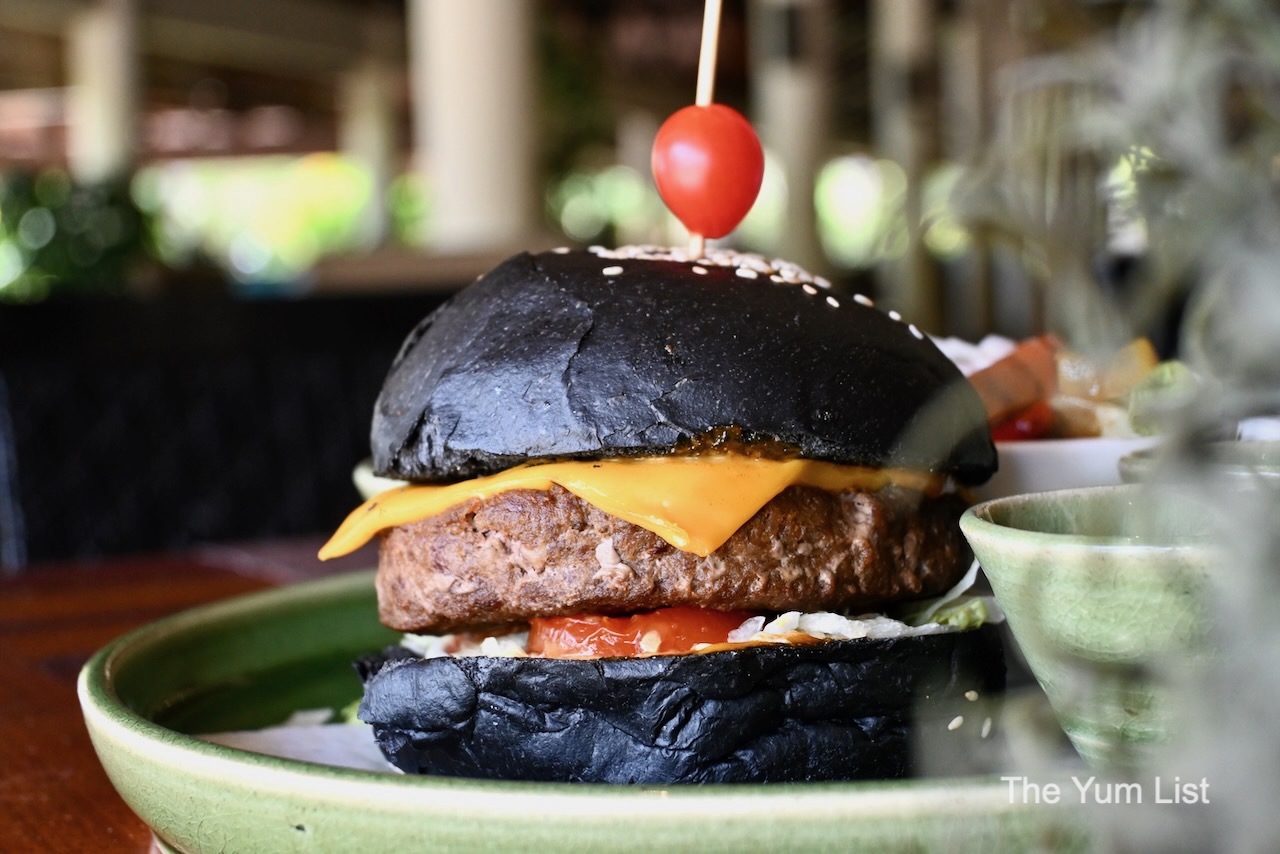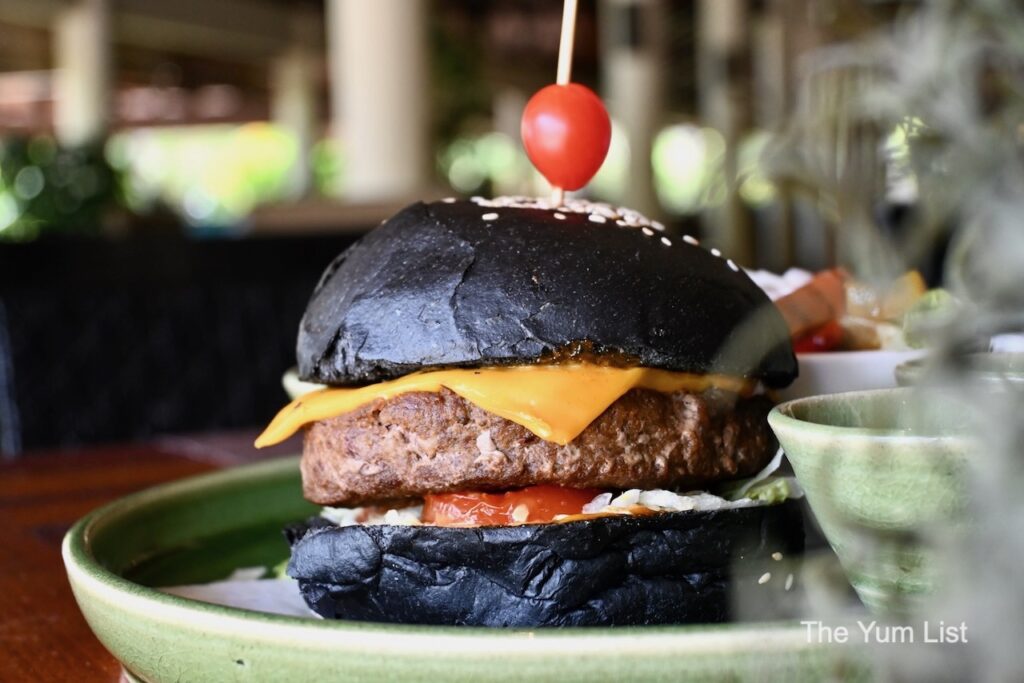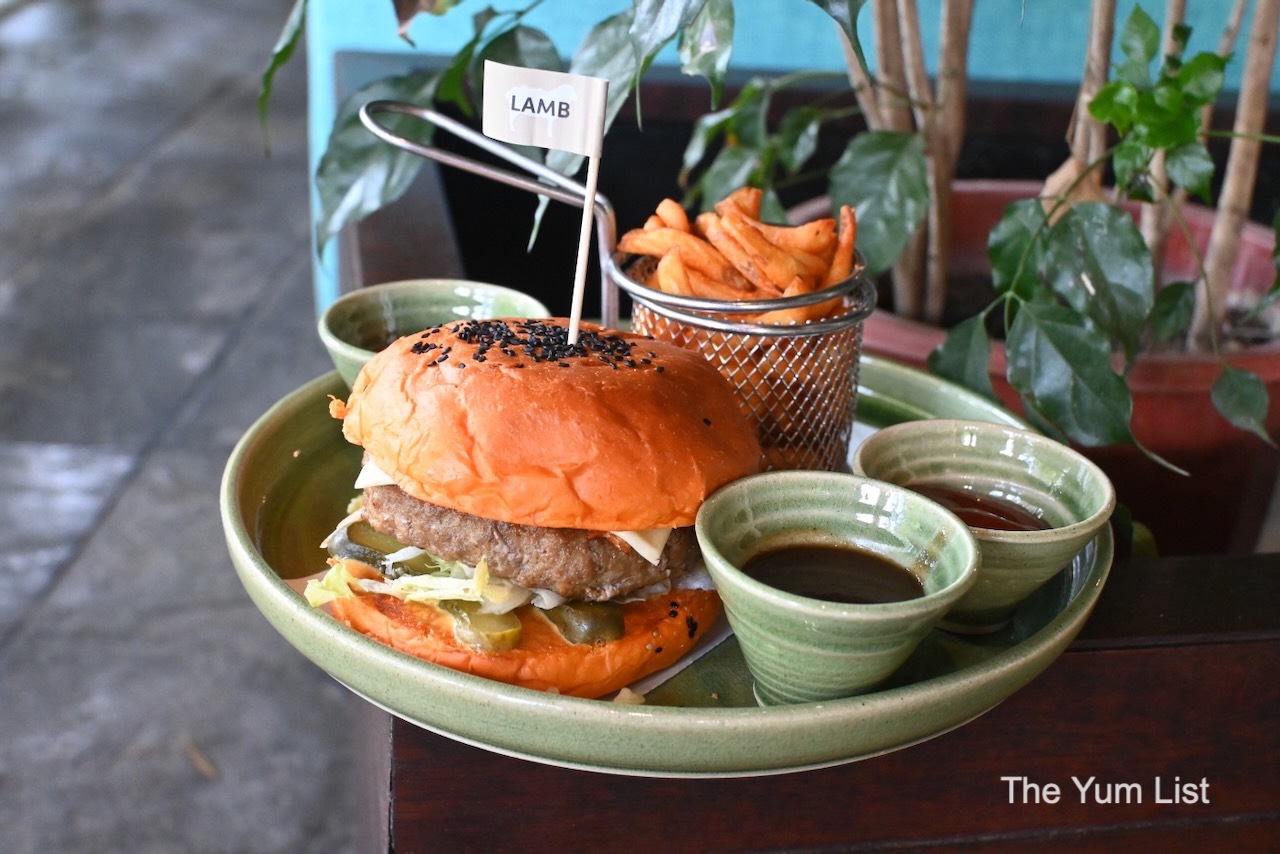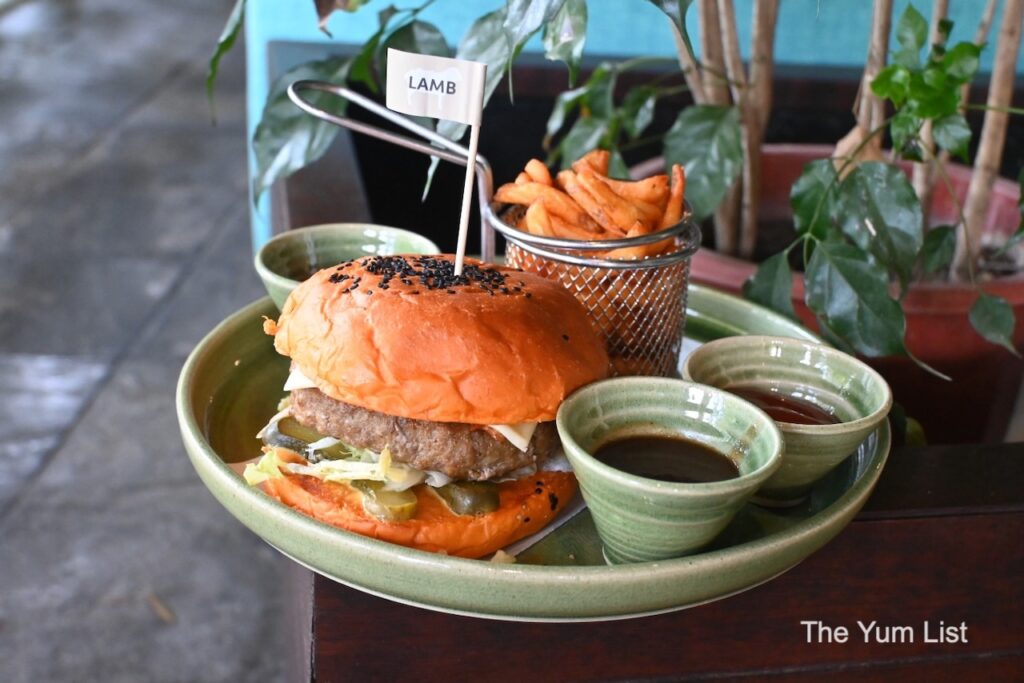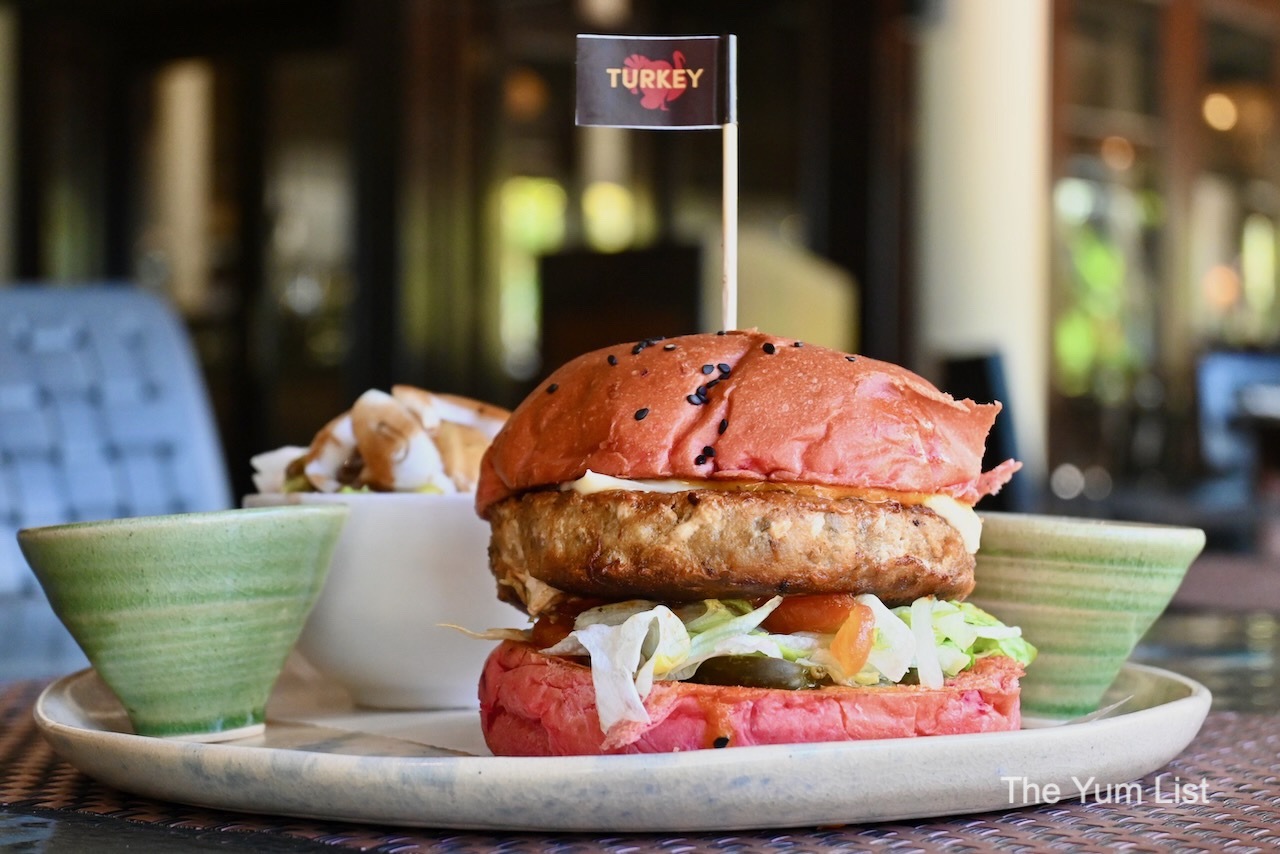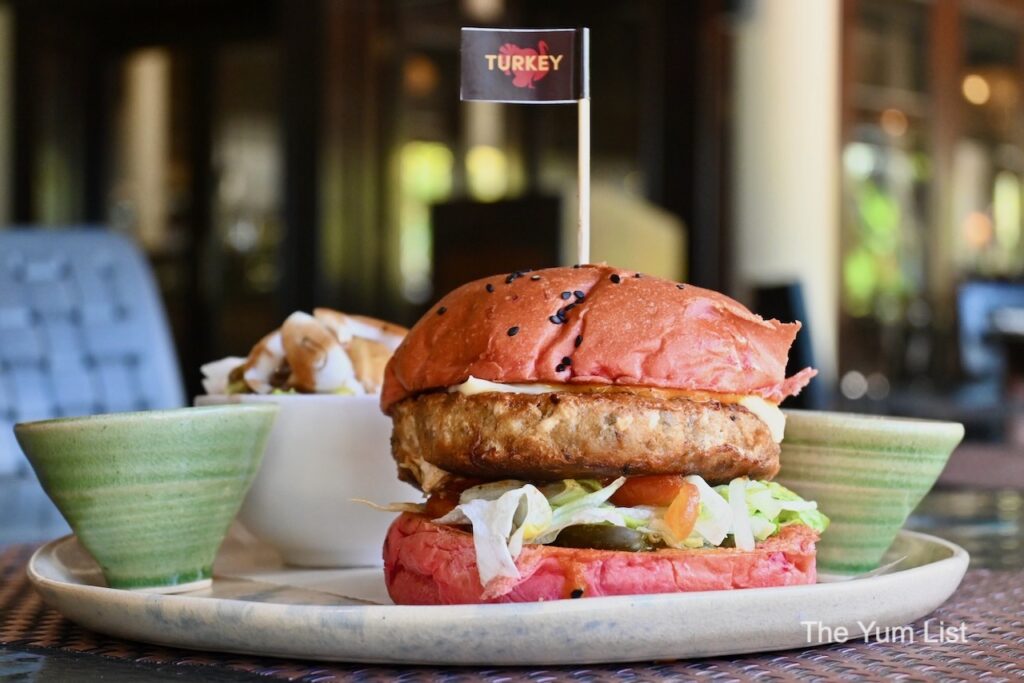 The House of Rendang
The House of Rendang is another speciality worth zipping across the sea for. Most of you have probably heard of Malaysia's famous rendang, but did you know that various regions have their own particular recipe? Senari Restaurant team gives diners a chance to elevate their culinary knowledge with a choice of four varieties, six proteins, and three sides.
Rendang Kedah, typical of Langkawi's home state, features kerisik – dried, toasted and pounded coconut, adding richness and balance. Drier texture and strong aromatics characterise the Minang recipe. Its lengthy cooking time yields a deeper colour to the gravy, which is also a little more rustic in texture than its counterparts – nutty, buttery sweetness. Hailing from Perak, Rendang Tok is rich, dry and nutty. The long-simmering time makes for fork-tender meat, and diners usually appreciate coconut, chilli and spice. Lastly, Rendang Dendeng has a spicy sweetness to the sauce. It's dark and oily. Unlike its siblings, there is no coconut milk in this recipe. The meat is thinly sliced, dried and deep-fried and can be kept for up to two years thanks to this cooking technique and preservation in sugar and spice.
Furthermore, diners can choose their base – vegetables (RM 35), chicken (RM 40), duck (RM 40), beef (RM 50), lamb (RM 60) or even ostrich (RM 88). Each serving comes with stir-fried veggies and a choice of steamed white rice, ghee rice with cashew nuts and raisins, Lebanese pita bread, or steamed glutinous rice with turmeric. We try the Duck Rendang Tok with steamed rice. It's delicious, very moreish, with an incredible blend of harmonious spices and a subtle thread of heat. Highly recommend.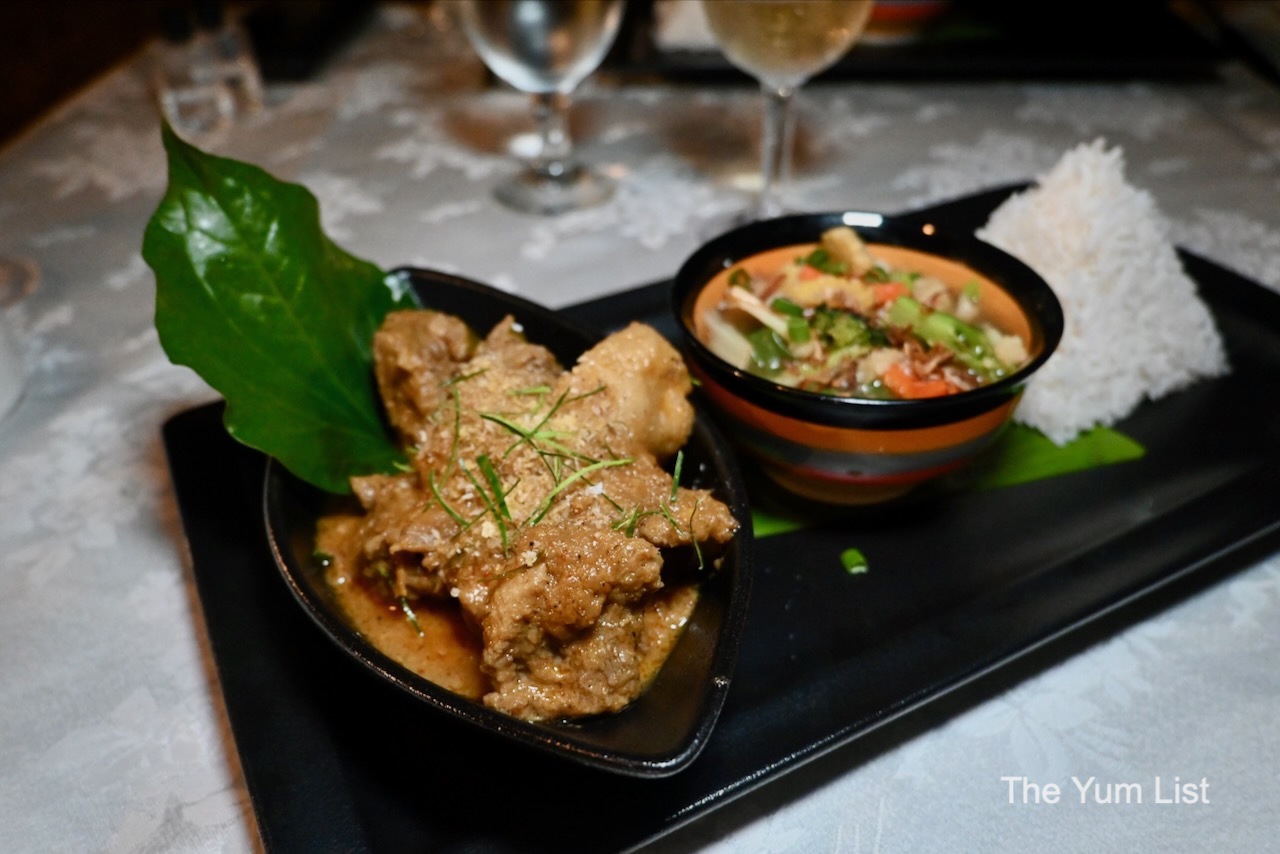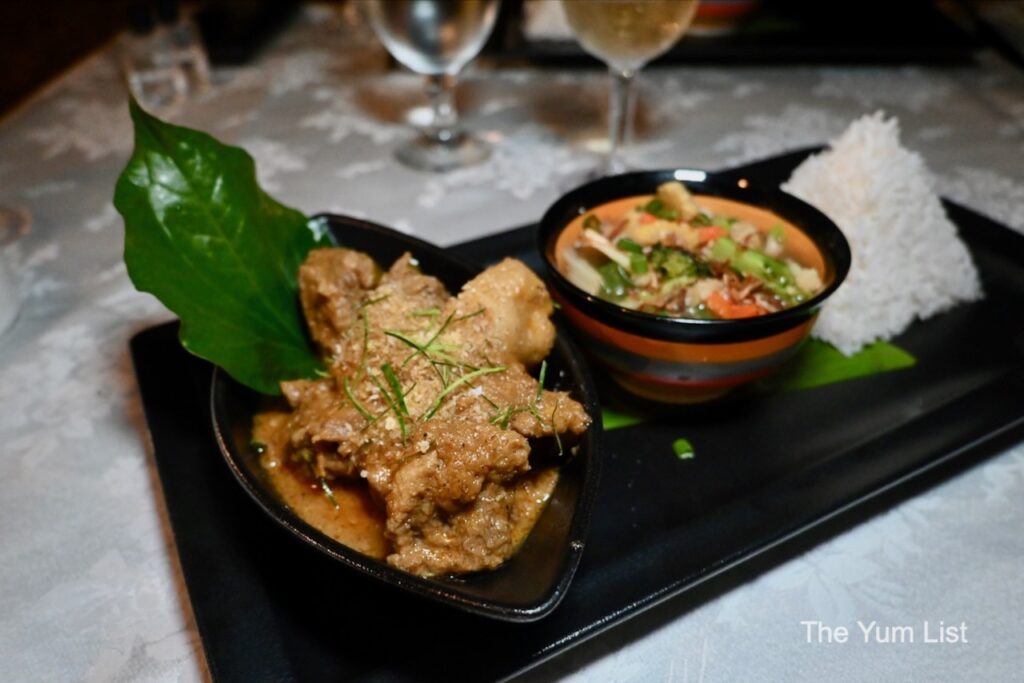 A la Carte
Besides the Burger Kingdom, House of Rendang and buffets at Rebak Island Resort & Marina, Langkawi, you could simply choose from the a la carte menu. We enjoy several western choices and a fab local dessert for lunch.
The Insalata Caesar (RM 35) with Romaine lettuce, Caesar dressing, grilled chicken, garlic croutons and shaved Reggiano makes a light start. At the same time, the Minestrone Soup (RM 30) provides a meat-free option. It's packed with veg in a rich red soup, sided with a stick of garlic bread and a pot of Parmesan for sprinkling to taste.
Simplicity is the secret to the Senari Club Sandwich (RM 40). The triple-decker toasted sandwich is filled with shredded roasted chicken, fried egg, beef bacon and cheese on white bread. After a morning in the sun, it's highly satisfying.
Lastly, and a size generous enough for sharing, the Sago Gula Melaka (RM 30) is an attractive local recipe. The mound of pandan sago pudding is a vibrant green with palm sugar, and coconut cream served apart in shot glasses for adding to taste.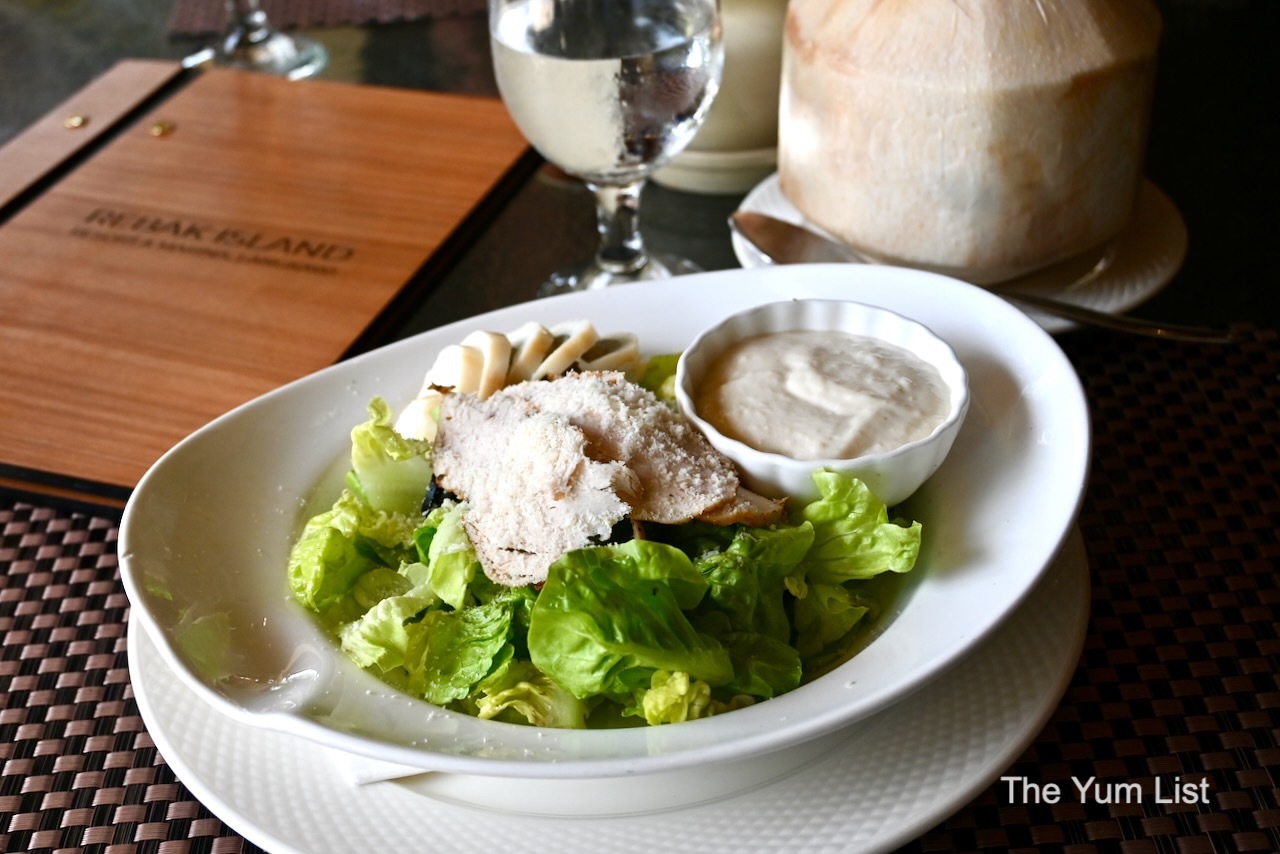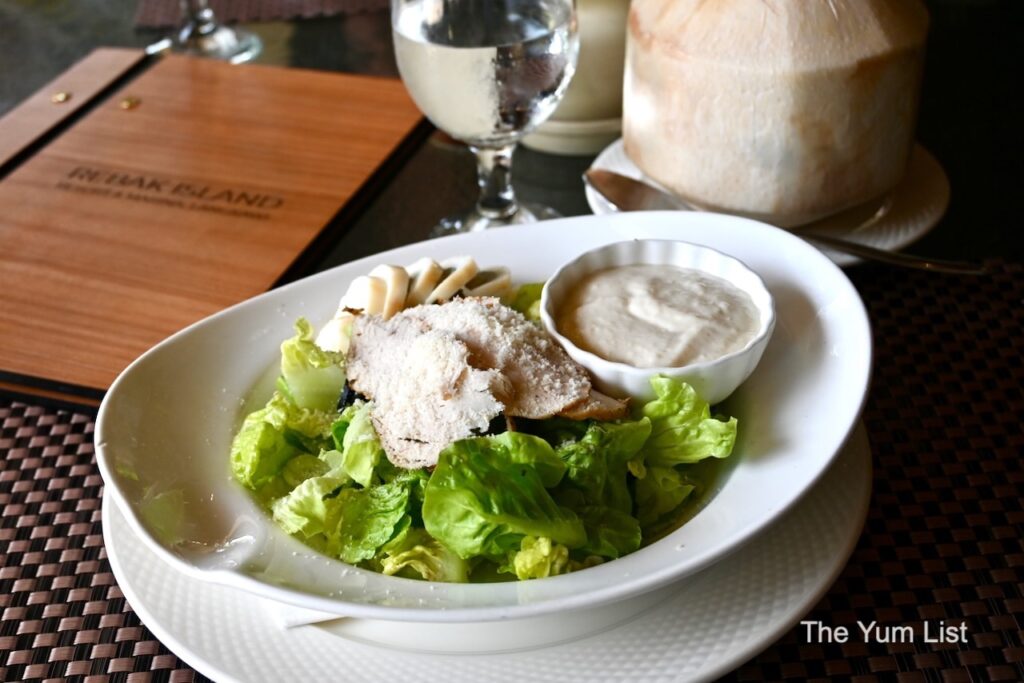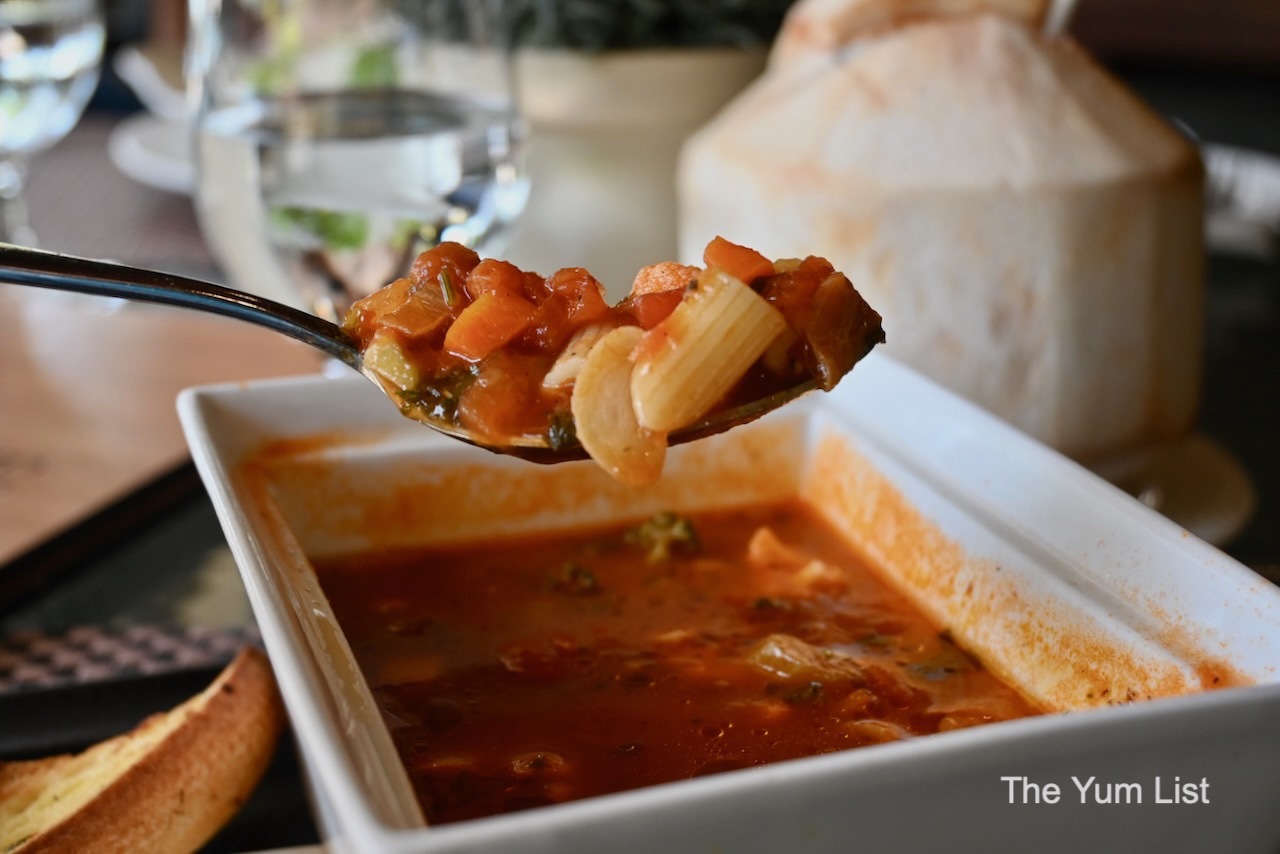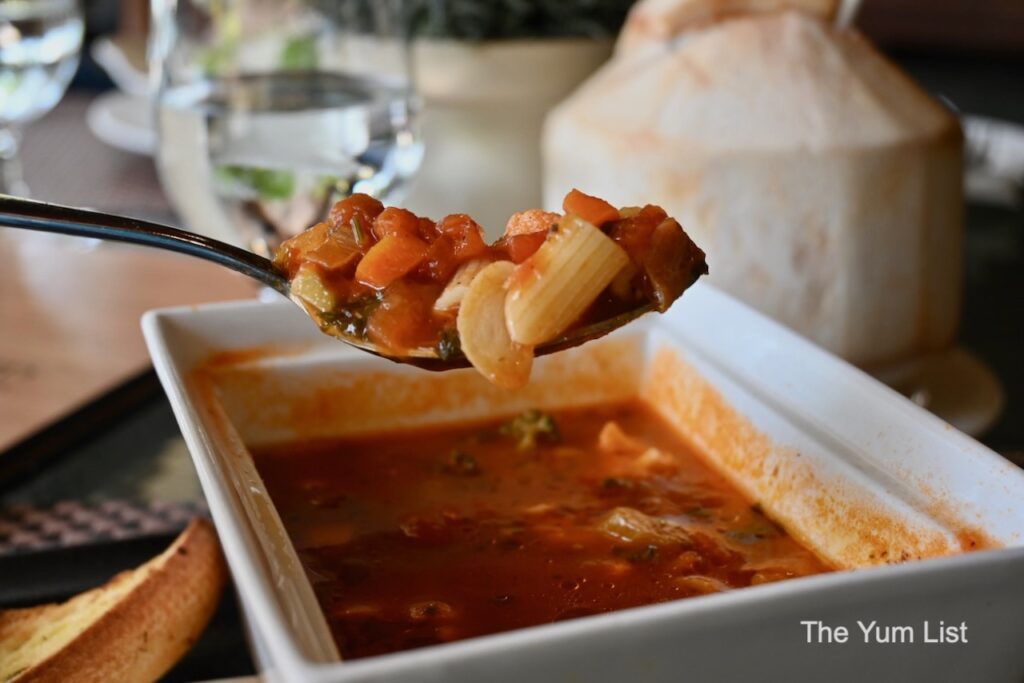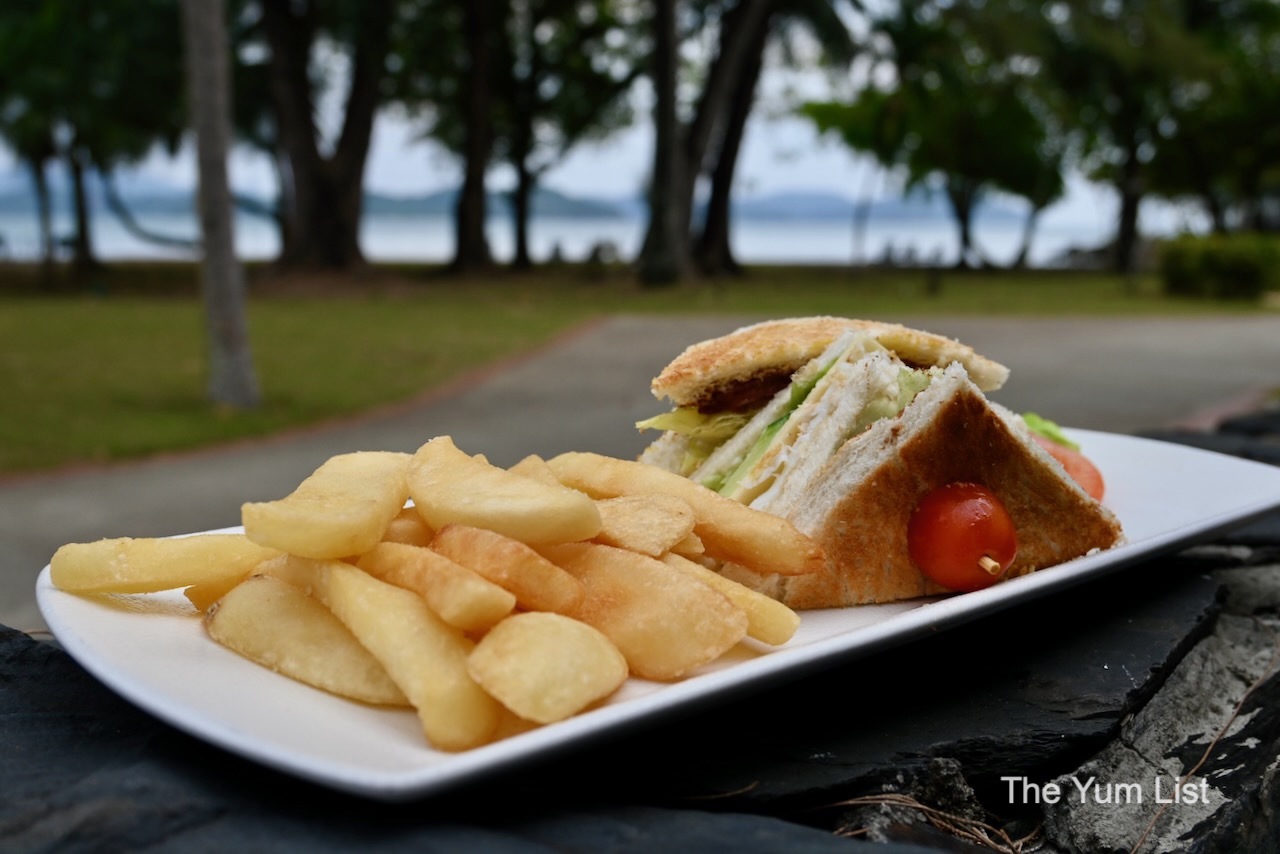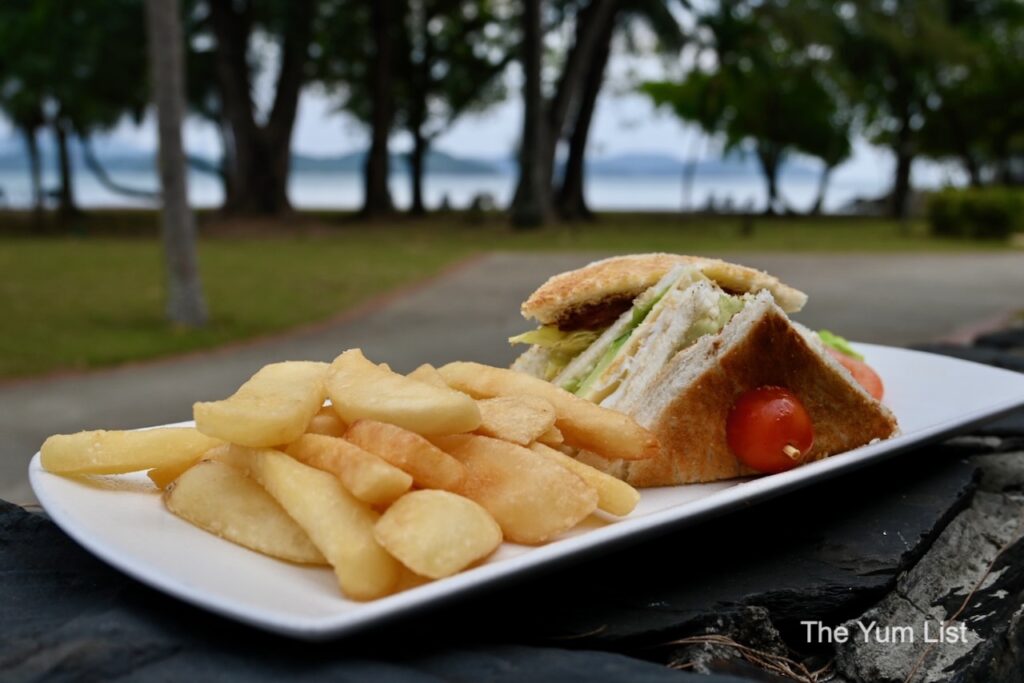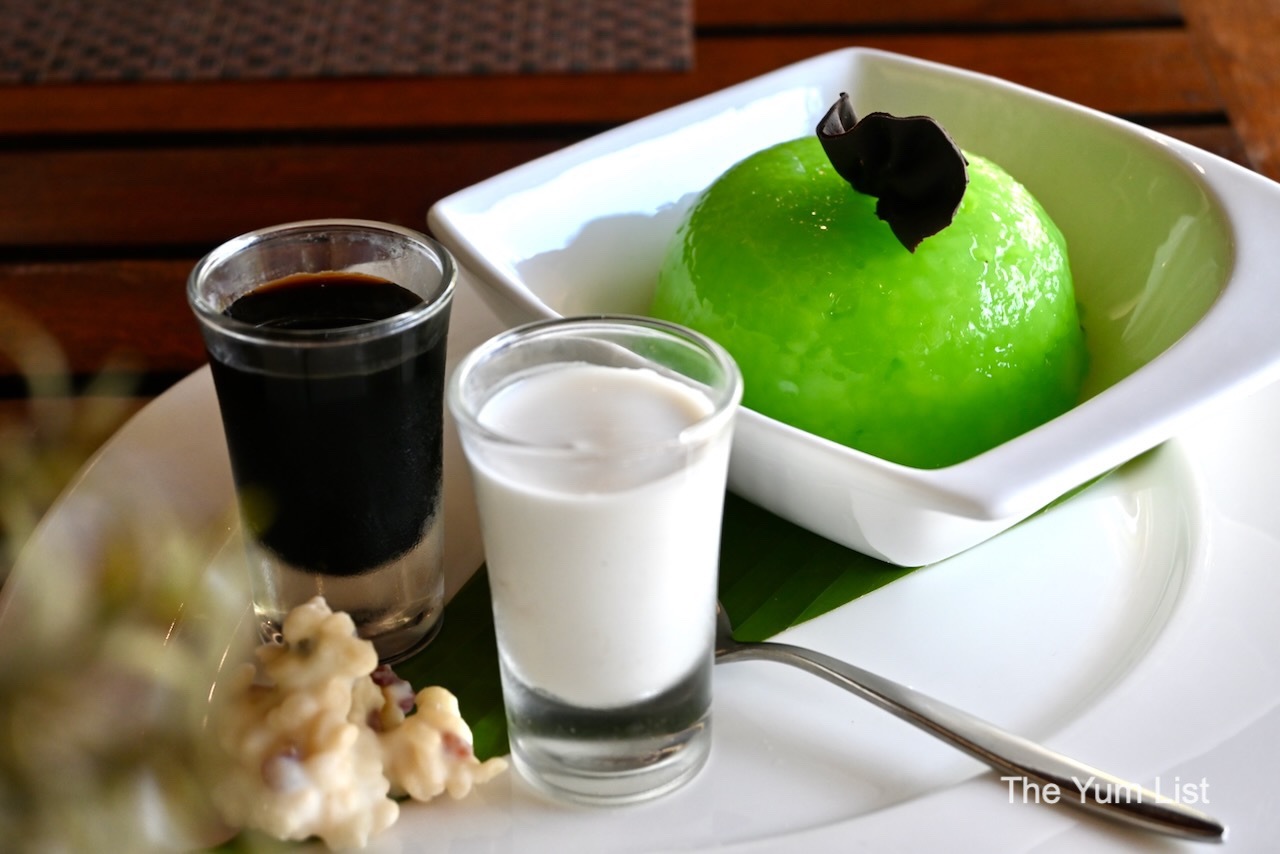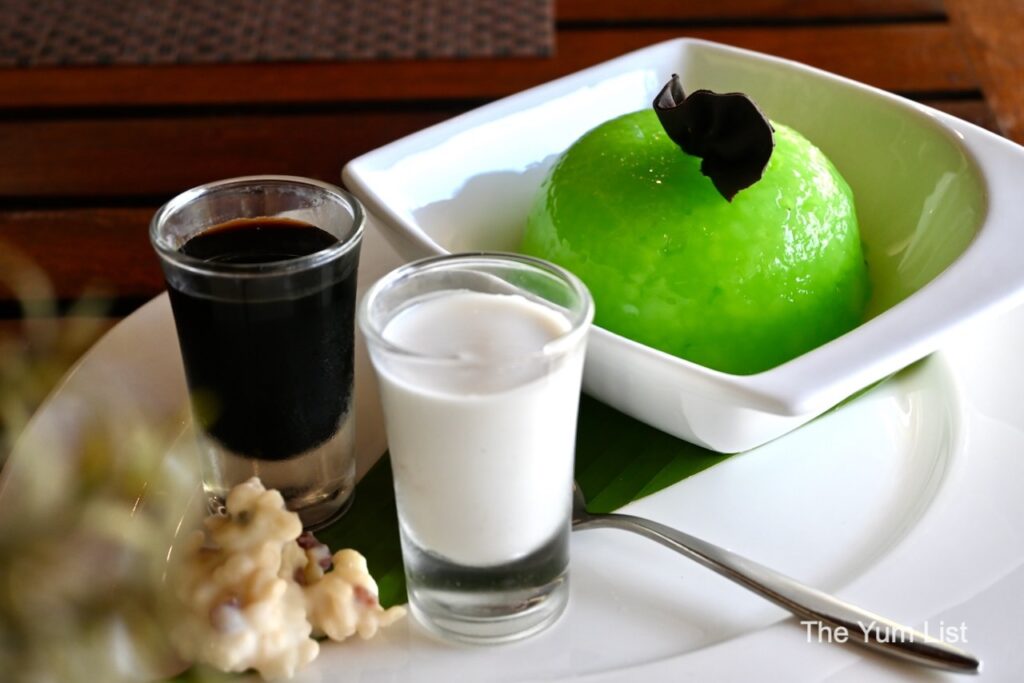 Alternative Dining Locations
Being a private island, the staff can set up dining experiences just about anywhere that takes your fancy. Think beach picnic, the private pavilion at the end of the jetty, or a table on the lawn by the sea. We set up at a white-linen-dressed table for two under a single lantern on the lawn. We have the shore on one side and the green grounds of the resort on the other. Apart from the service staff graciously delivering each course and checking on our comfort, it feels like the beach views are ours alone.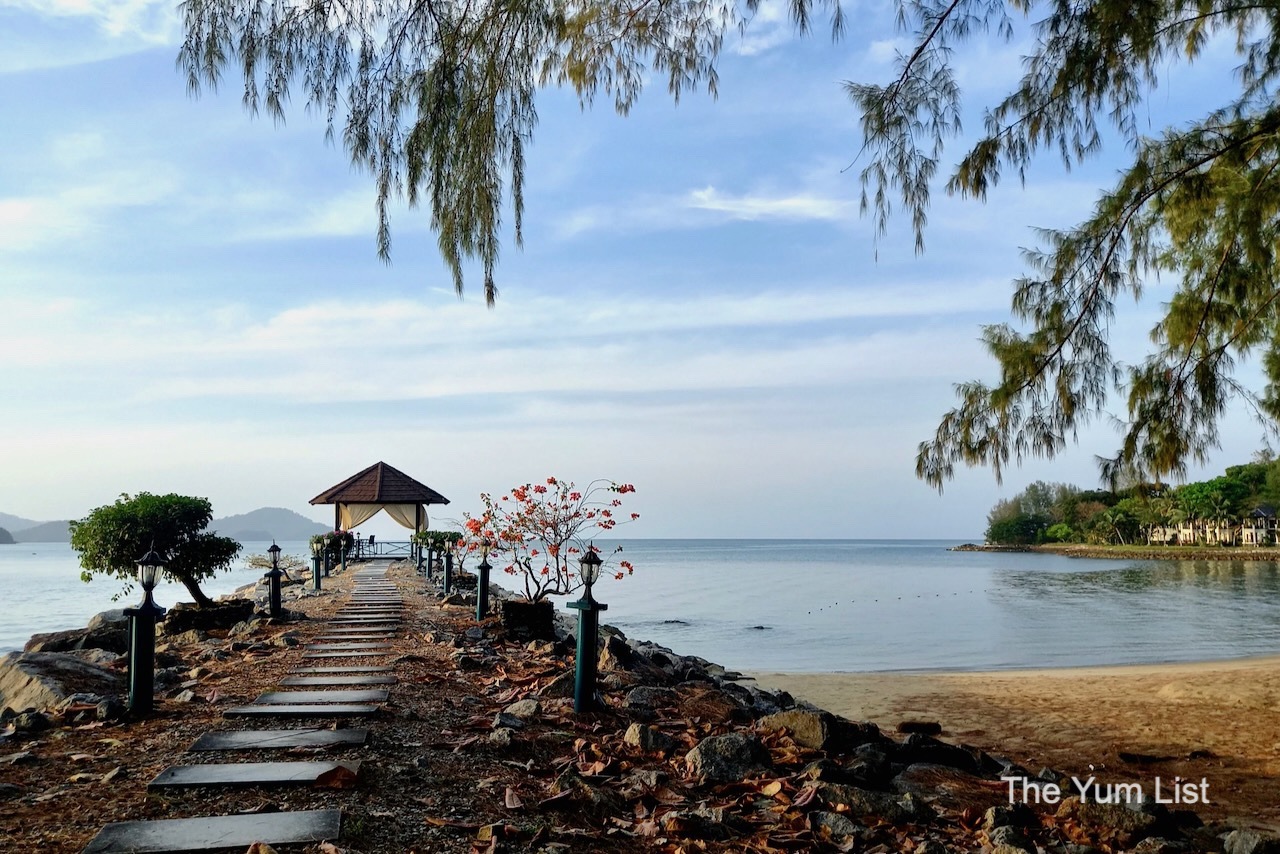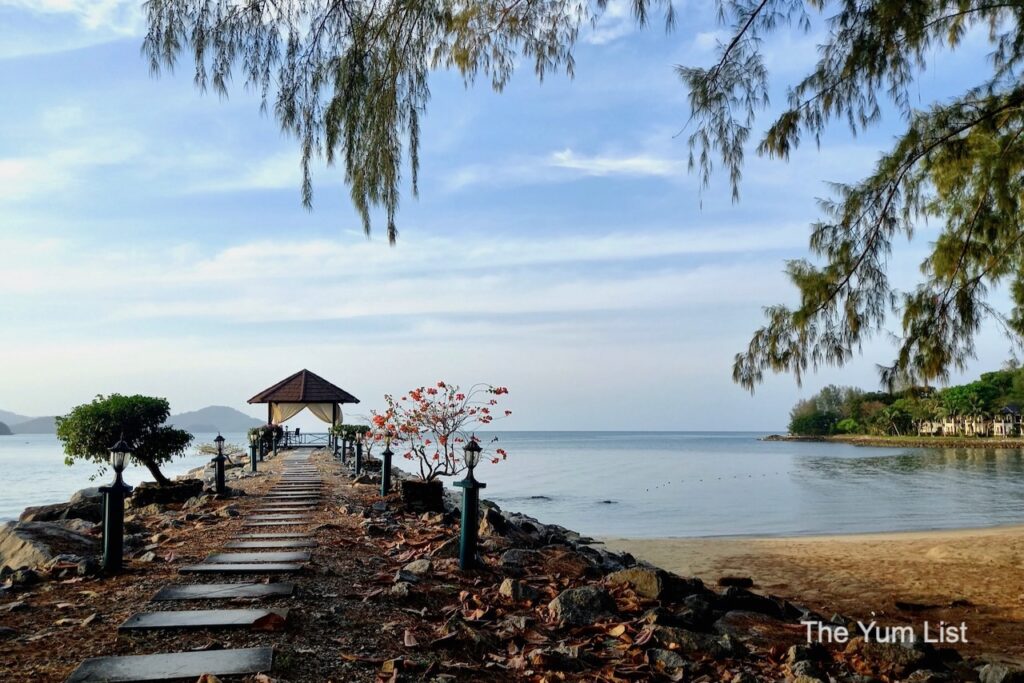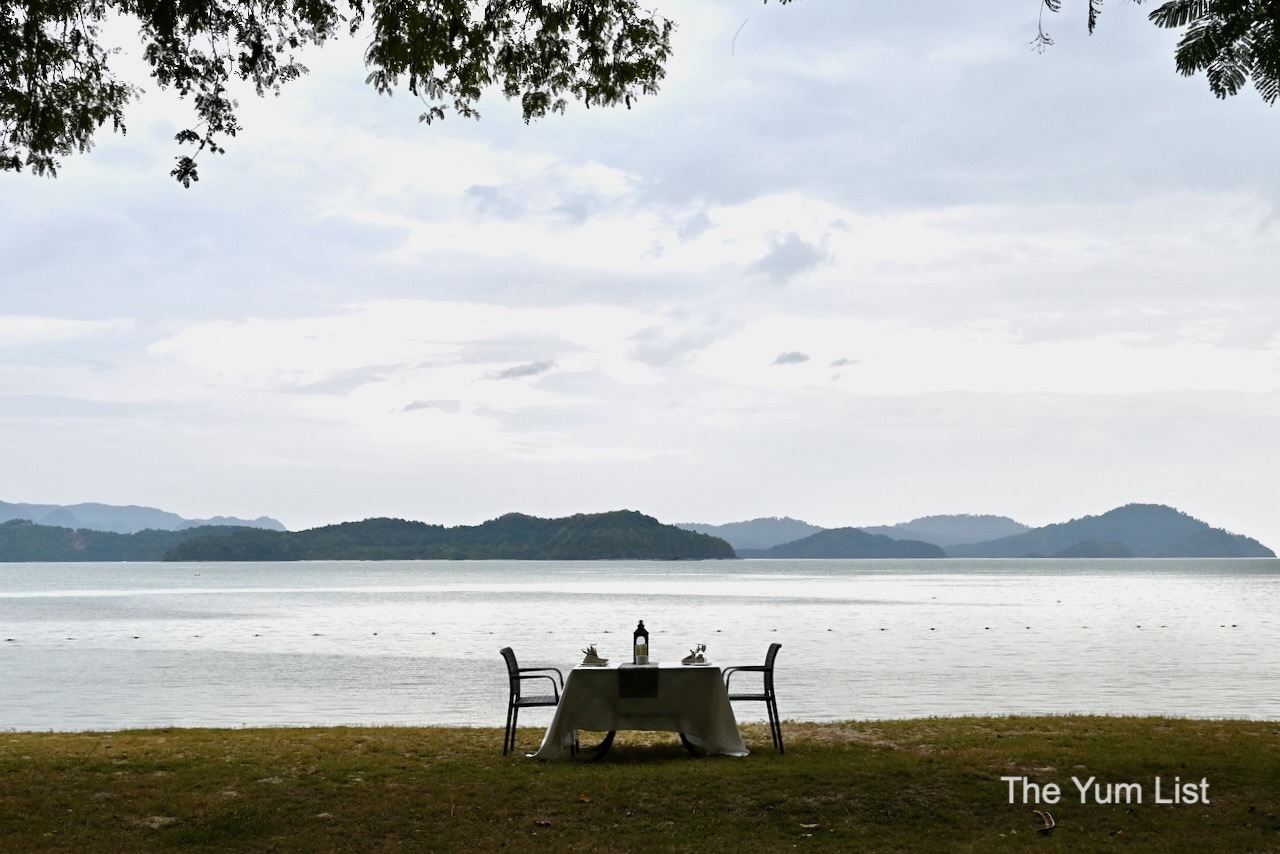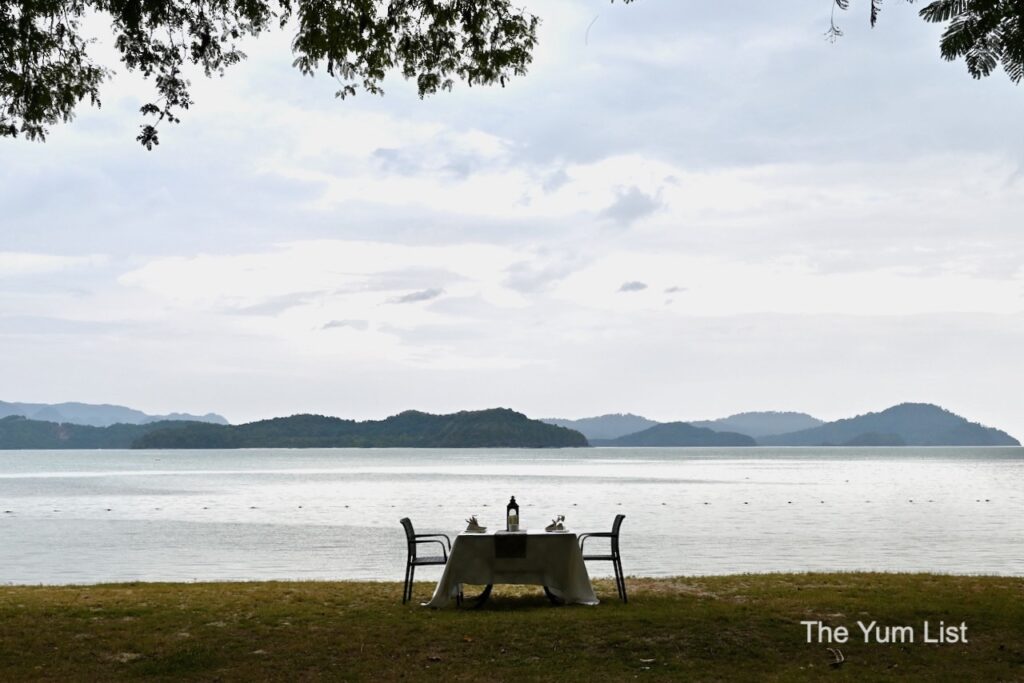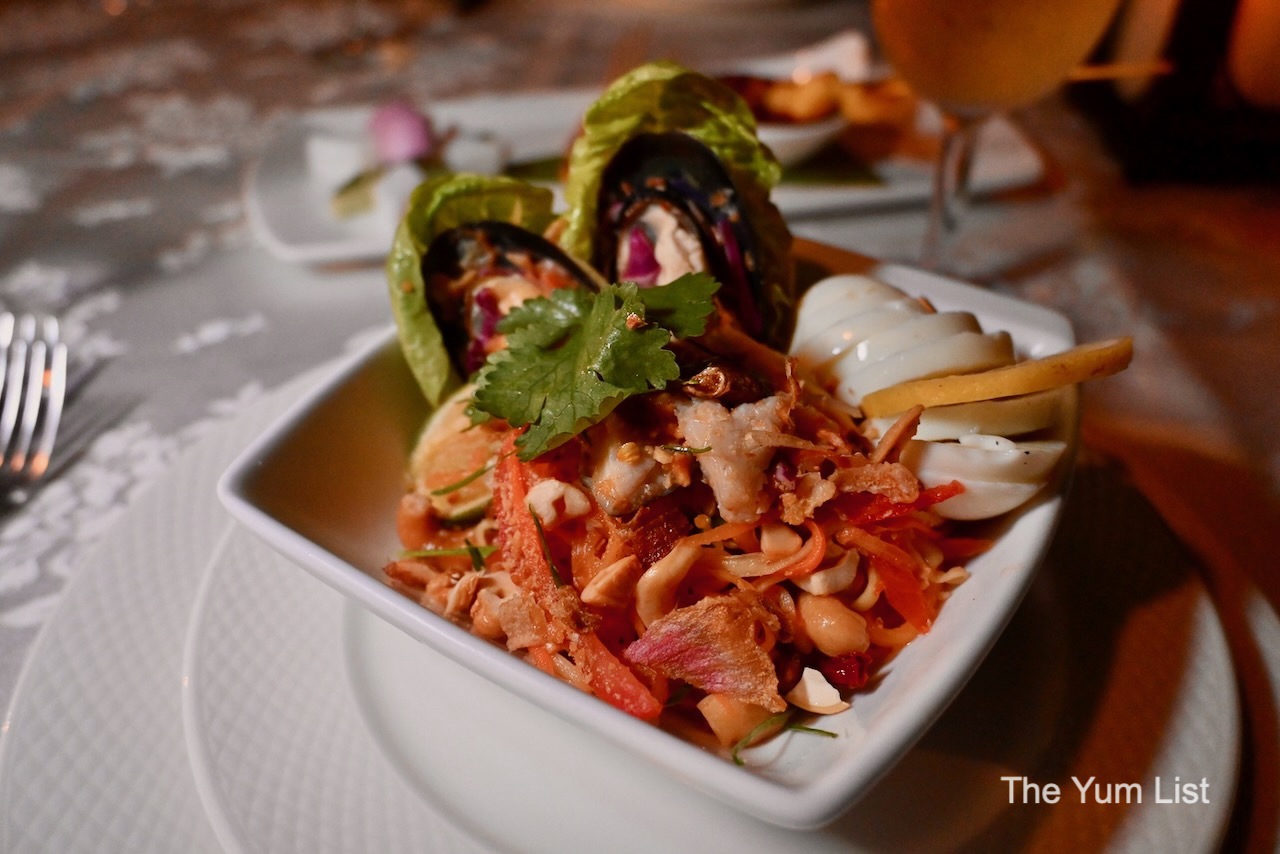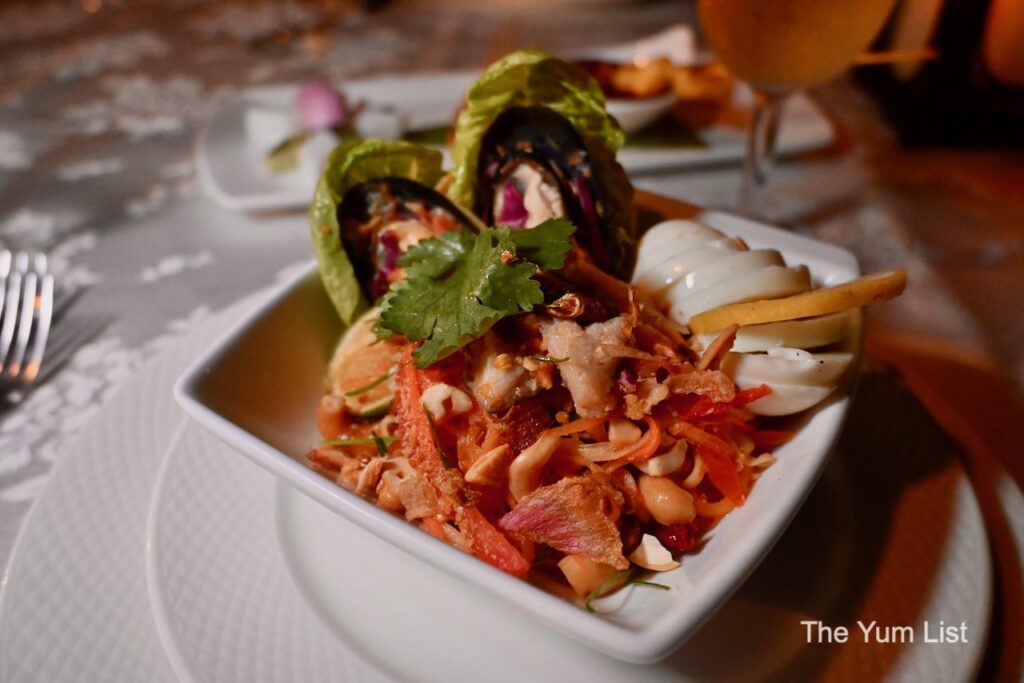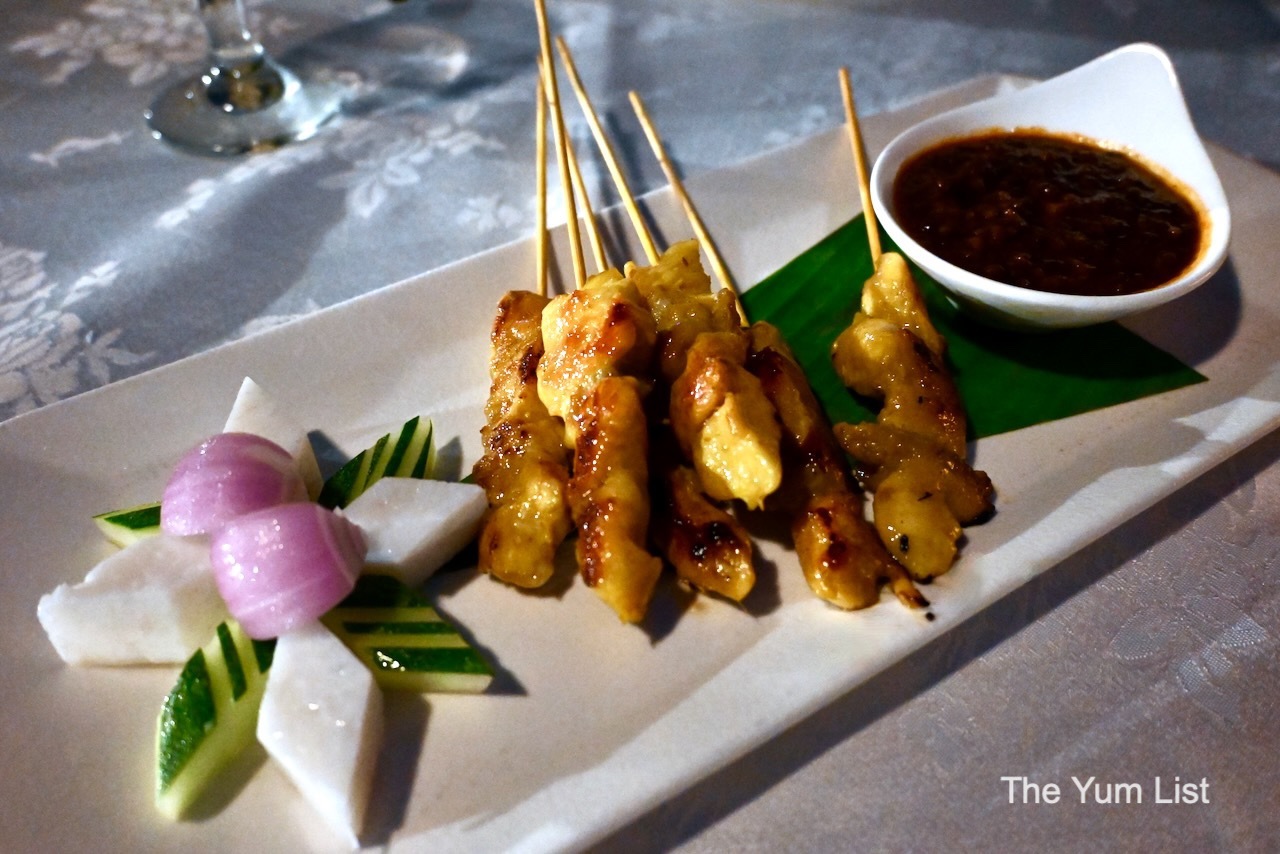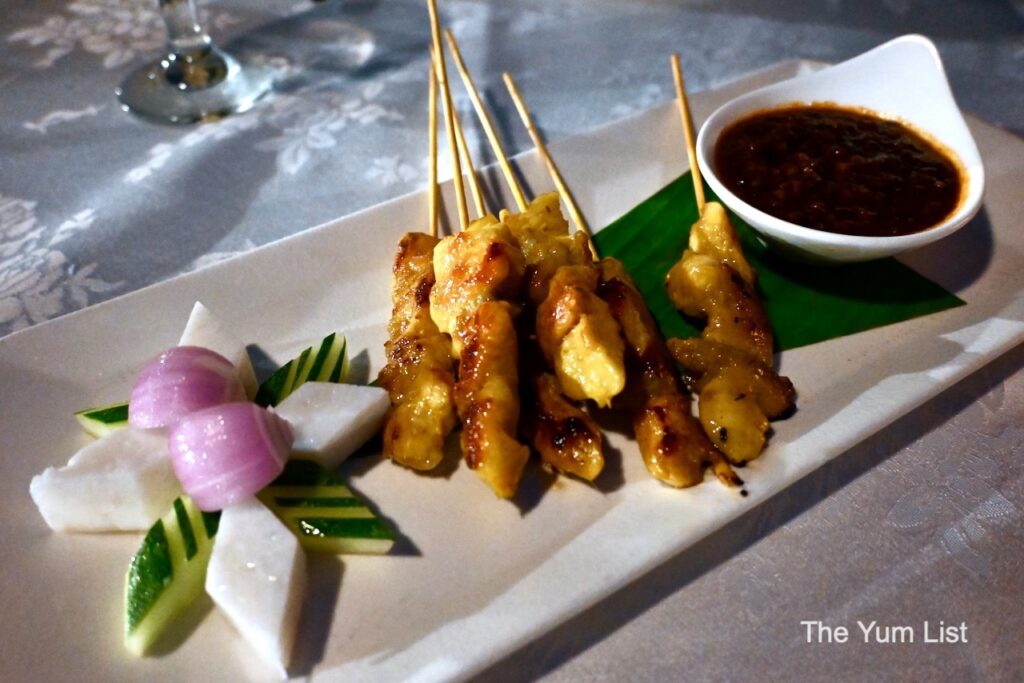 Happy Hours – Private Island Dining Langkawi
Linger after a late lunch or come pre-dinner to enjoy daily Happy Hours on the beach between 5 pm and 8 pm with a 50% discount on beer, house-pouring wine, spirits and cocktails. Shady trees neatly frame the casual tinned-roof beach bar, and the gentle sea laps the shore. A backdrop of small islands resembles layered cut-outs of a shadow puppet scene, mystic in their appearance and holding untold stories. It's the perfect end, or beginning, to this private island dining experience in Langkawi.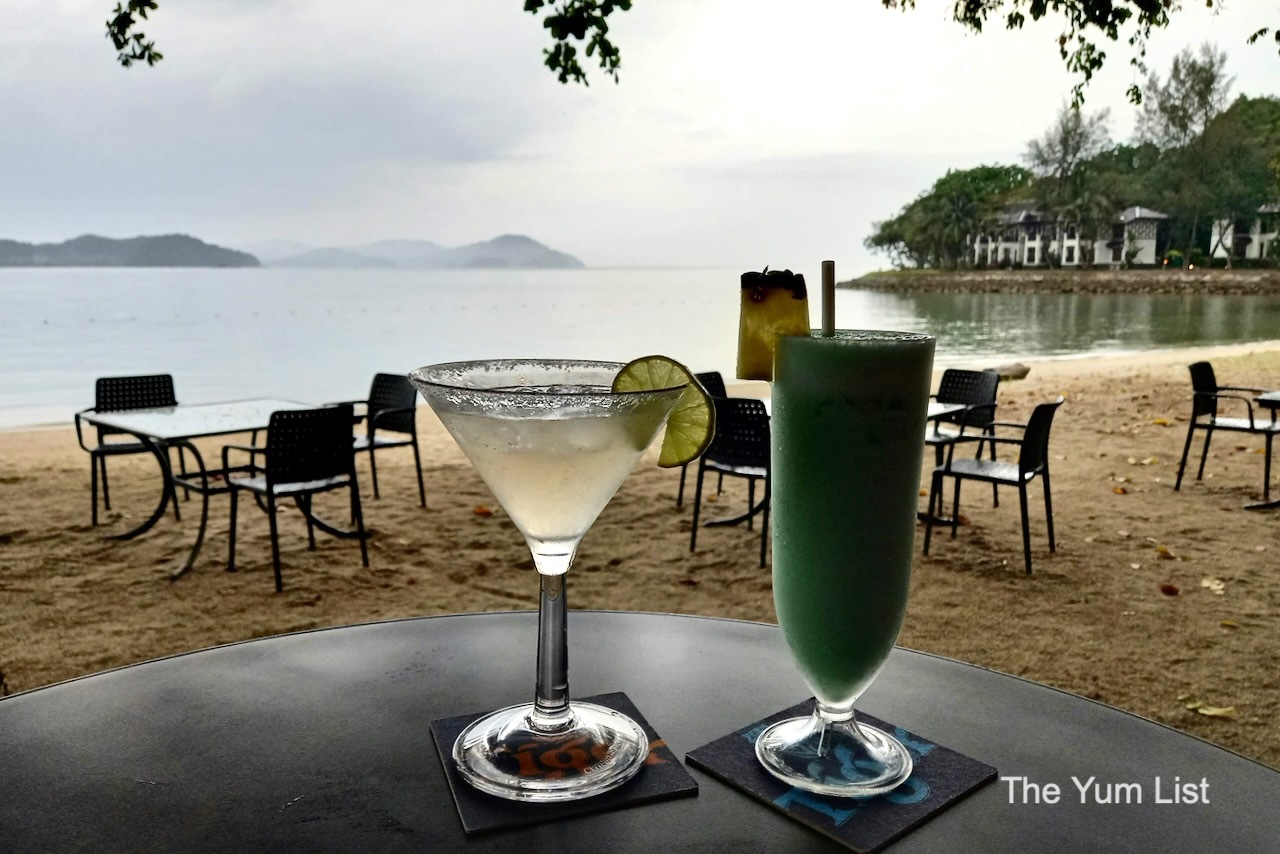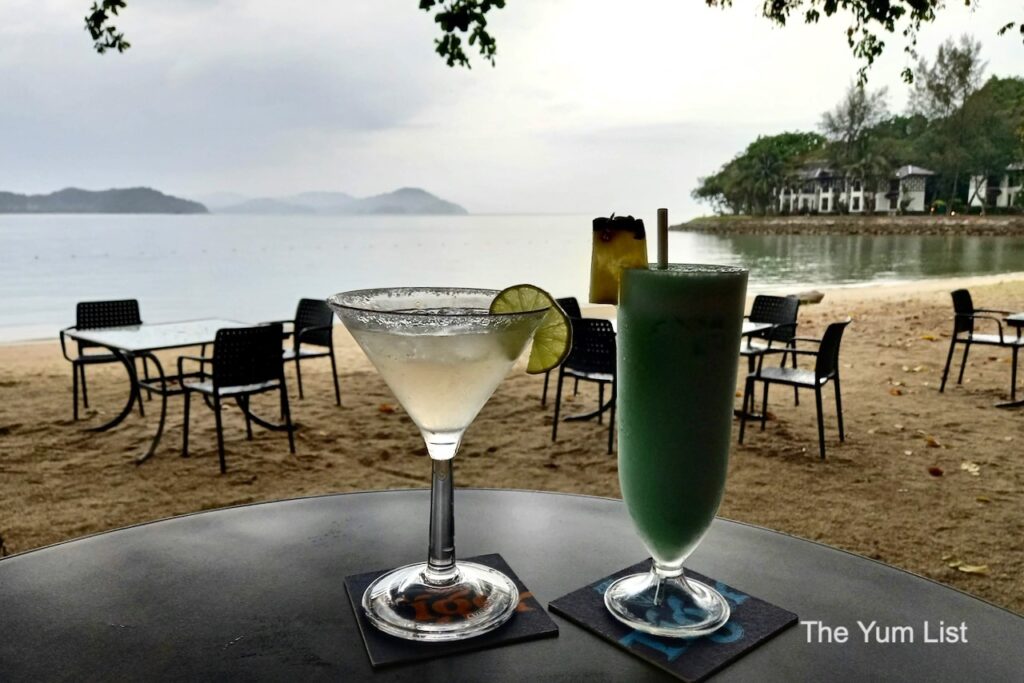 Reasons to try private island dining in Langkawi: destination dining that turns a meal into a memorable experience; great gourmet burgers; delicious rendang menu; value-for-money Saturday barbecue buffet; delightful views; a short thrilling speedboat ride to arrive and depart.
*Public dining runs daily from 12 pm until 10 pm. Pre-ordering is recommended to avoid disappointment.
*Vegetarian options are marked, and the spice level is indicated in chilli symbols. Some dishes contain MSG, so it would be smart to inform staff in advance if you prefer your meals to be prepared without this flavour enhancer.
Rebak Island Resort & Marina, Langkawi
Pulau Rebak Besar Peti Surat 125
Kuah, 07000 Langkawi, Kedah
www.rebakislandresort.com
+6 04 966 5566
[email protected]
Find more recommendations for travel to Langkawi here and stay up to date with the latest gourmet happenings in Malaysia here and here.