Rebak Island Resort & Marina, Langkawi
Monica Tindall
Who hasn't dreamed of living on a private tropical island surrounded by wild jungle and vibrant blue seas? Rebak Island Resort & Marina, Langkawi, gives us a little taste of that fantasy.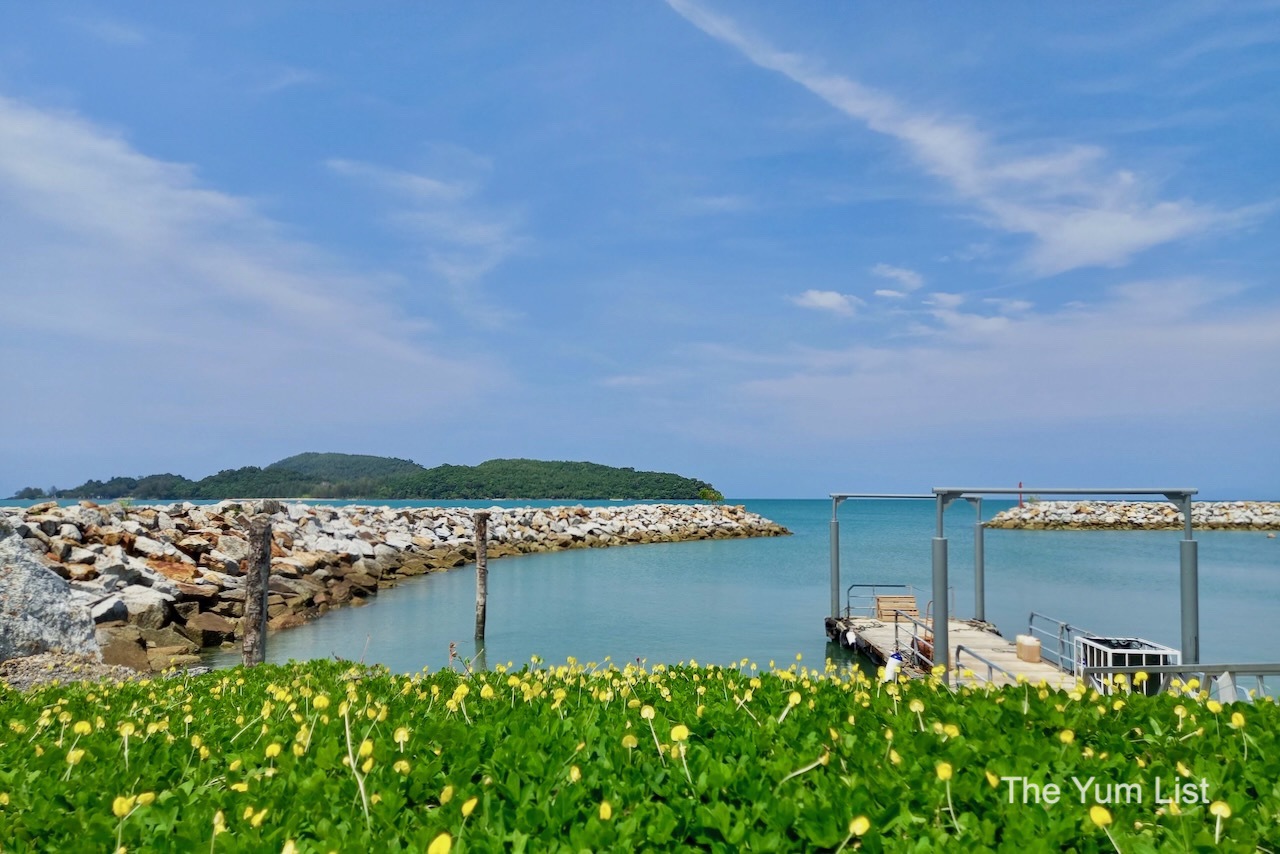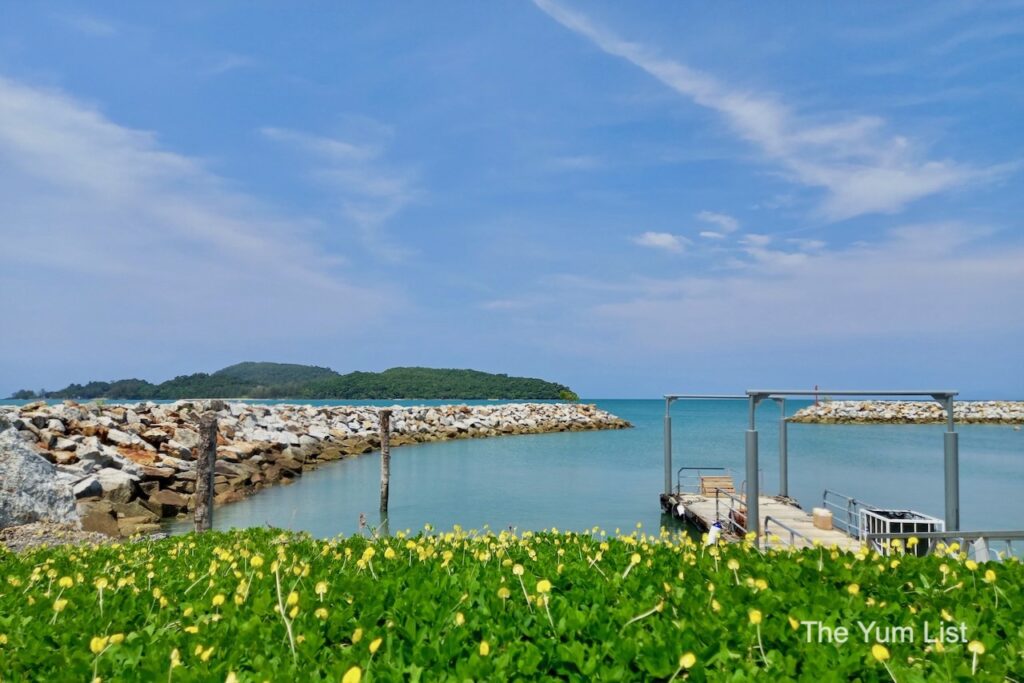 Rebak Island Resort & Marina, Langkawi
The resort is a 10-minute drive from Langkawi airport to Cenang jetty and a seven-minute boat ride across the calm blue sea to the marina. The short time spent on the water seems to wash away the work week and reset our minds for the weekend.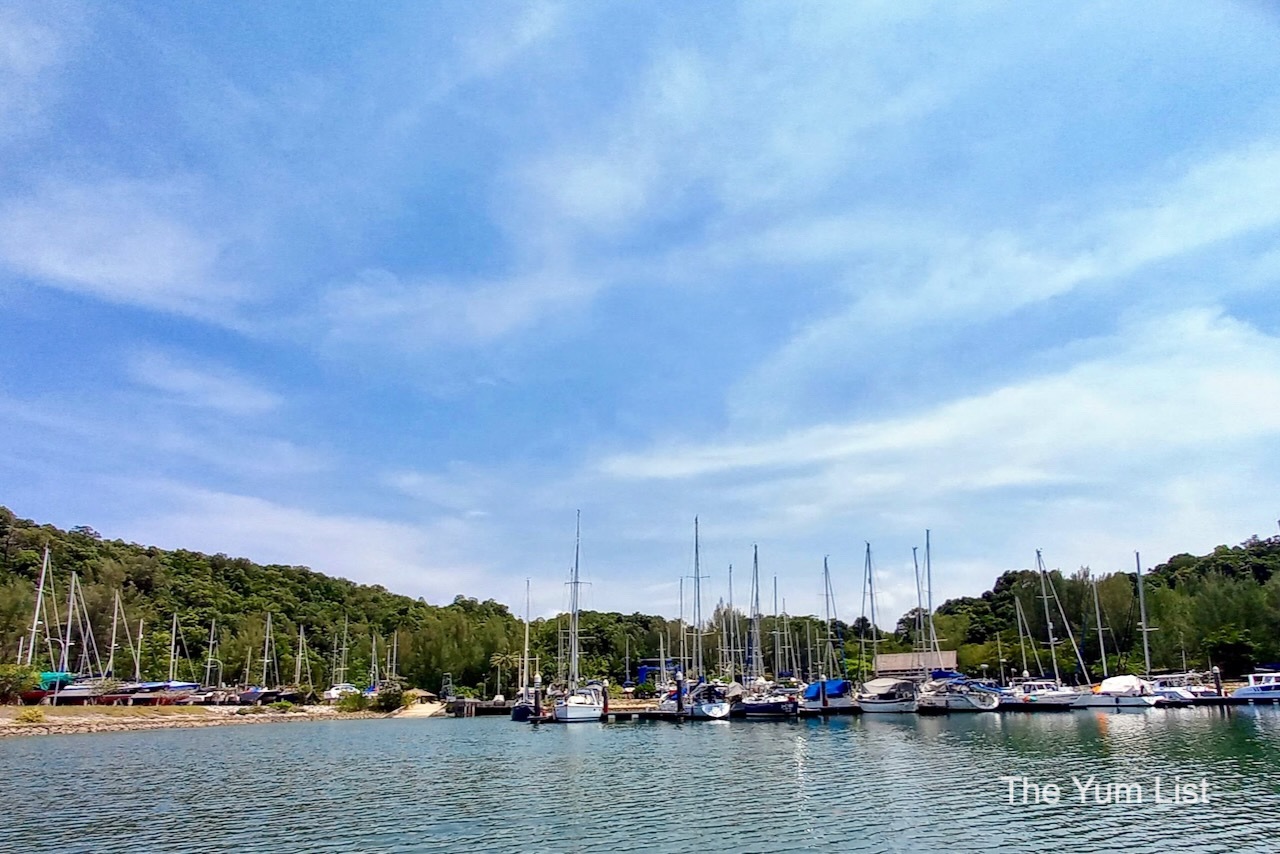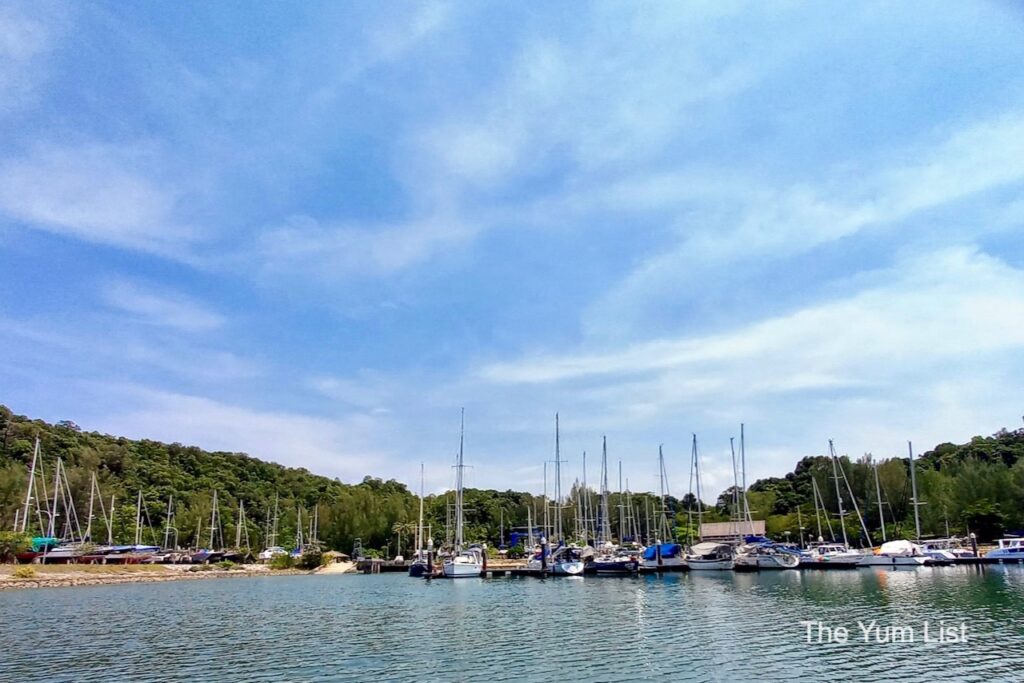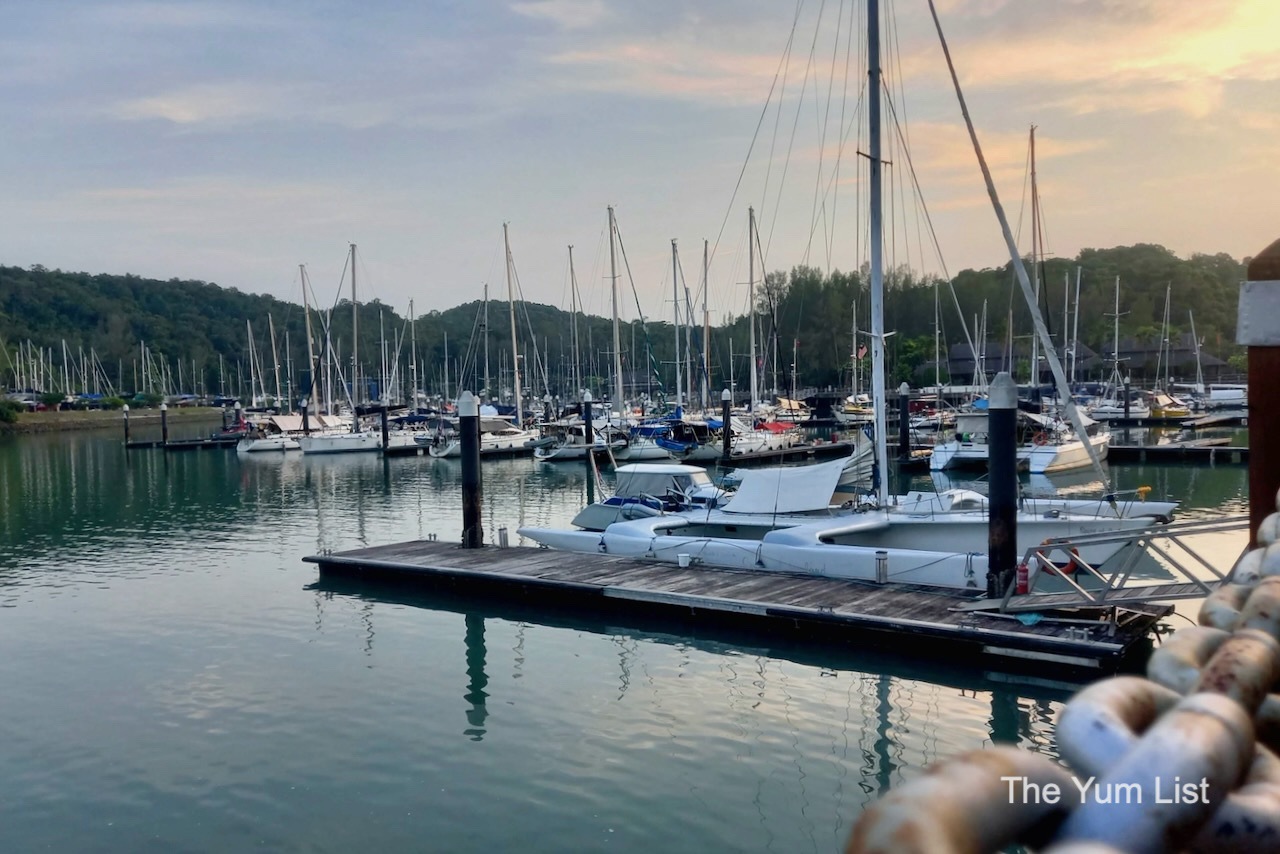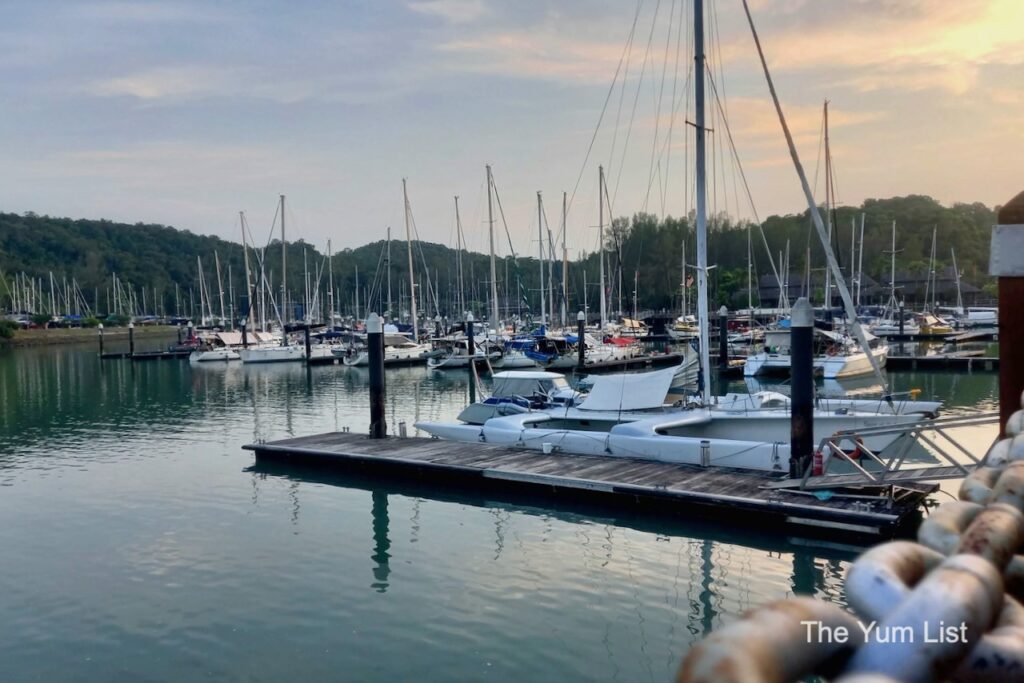 Rebak Island Resort & Marina, Langkawi, is a private island with an expansive 390 acres, providing an exclusive hub of tranquil accommodation. It fits the bill for couples just as much as it does for families, with various activities well-suited to nature lovers and those seeking a peaceful few days in paradise.
The resort is almost at full capacity when we arrive, but the grounds are so vast, we'd never have guessed it.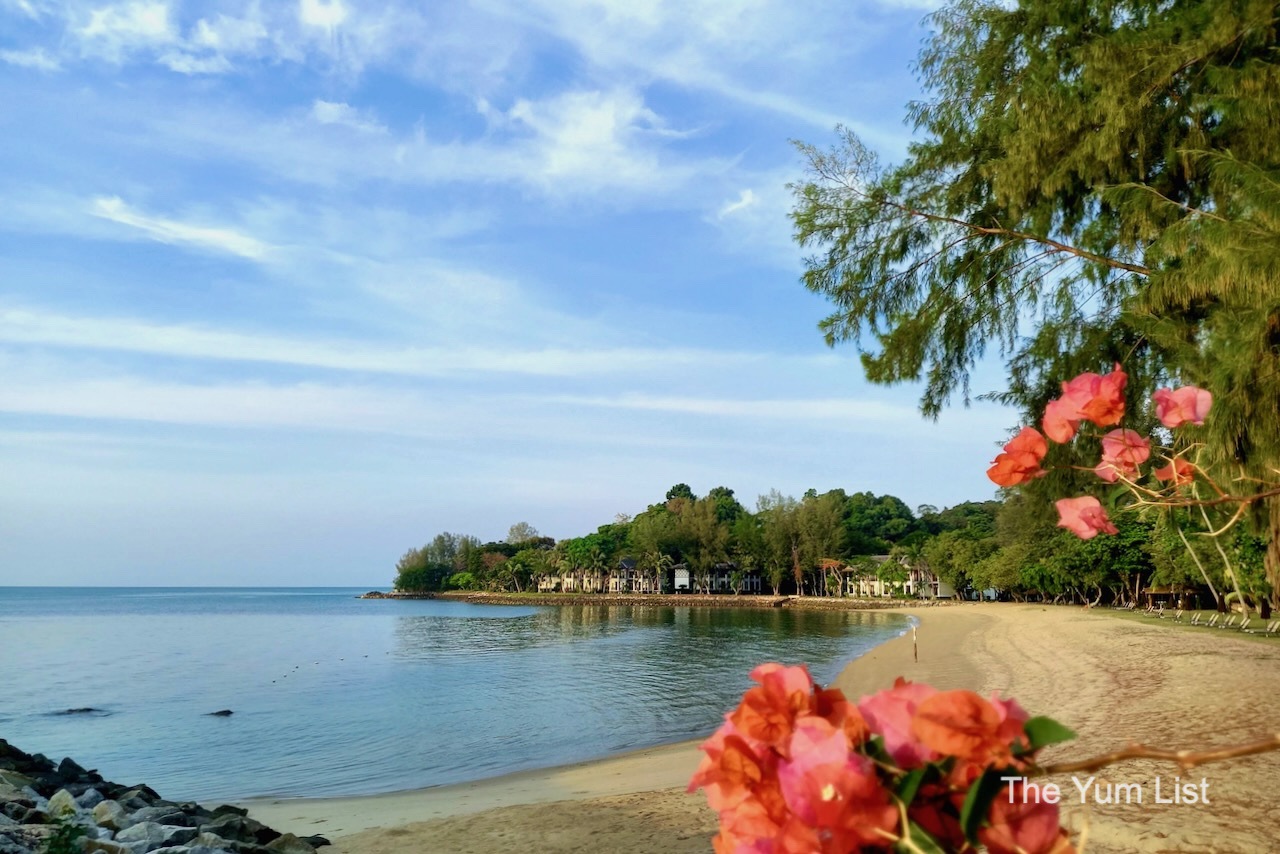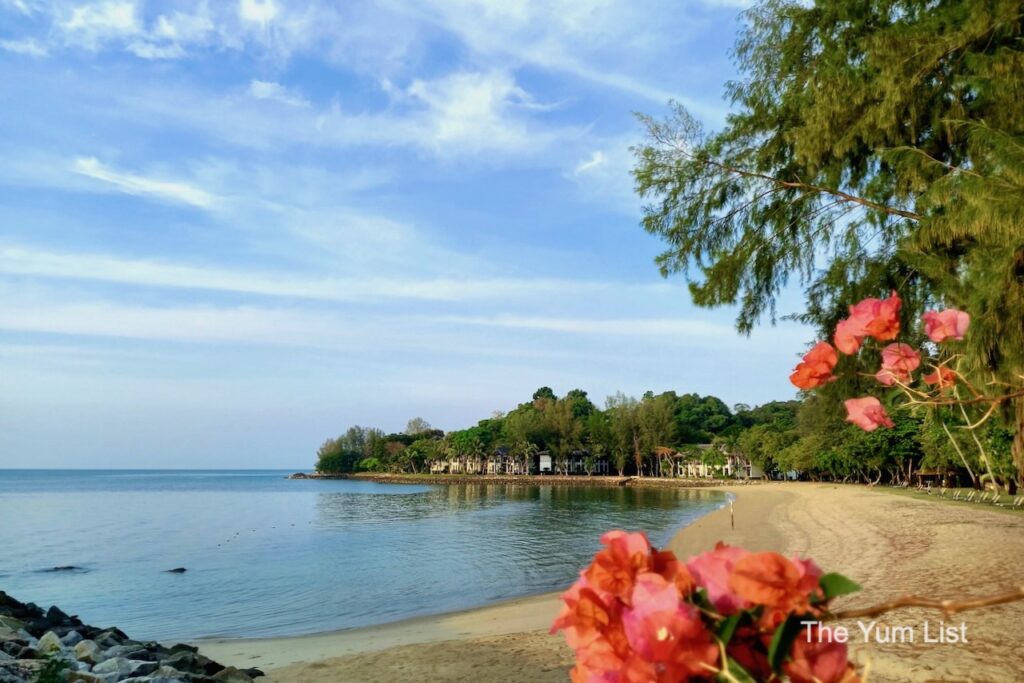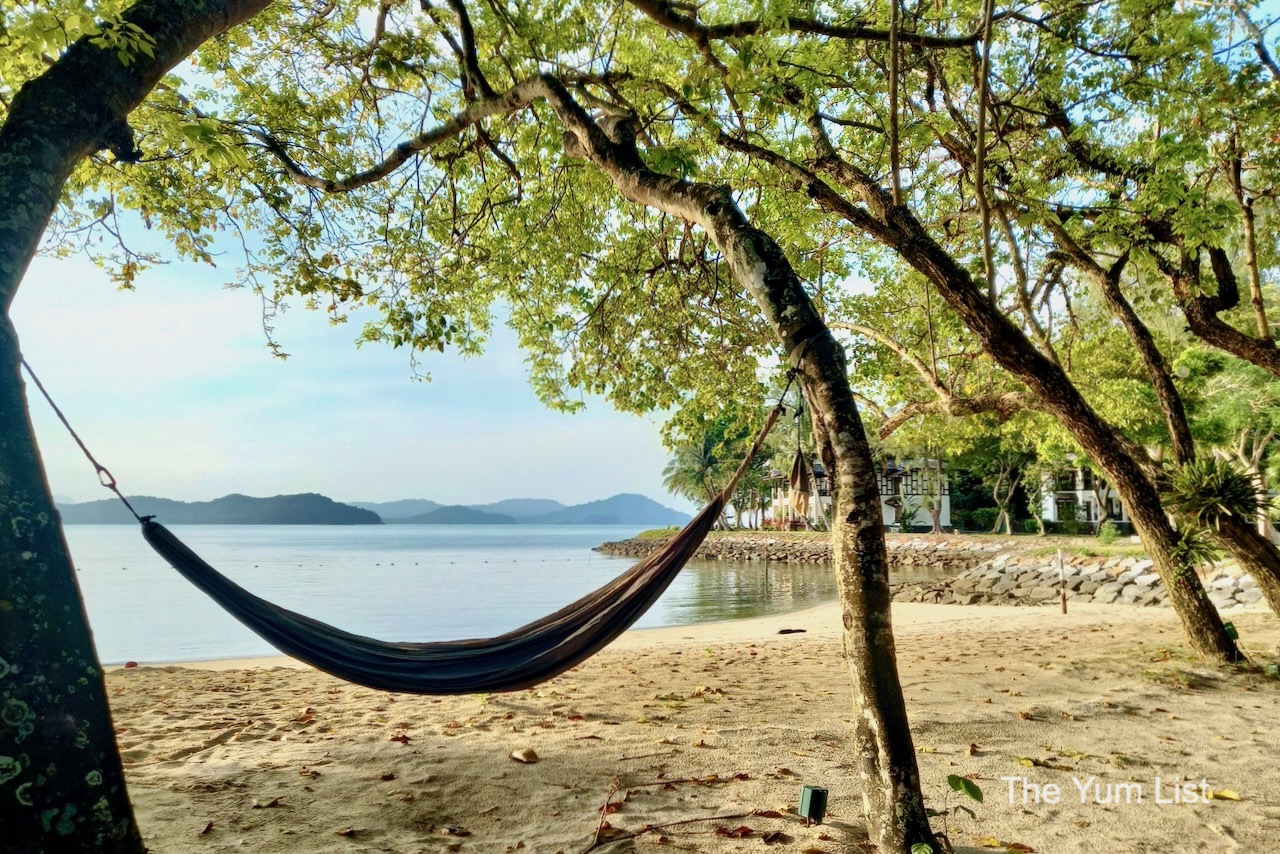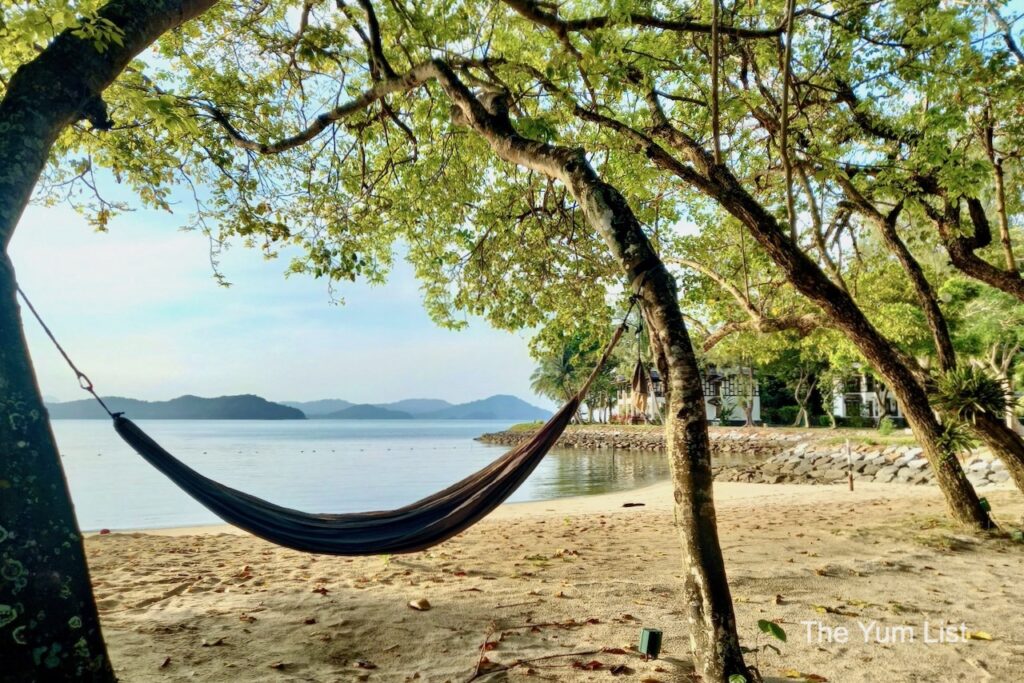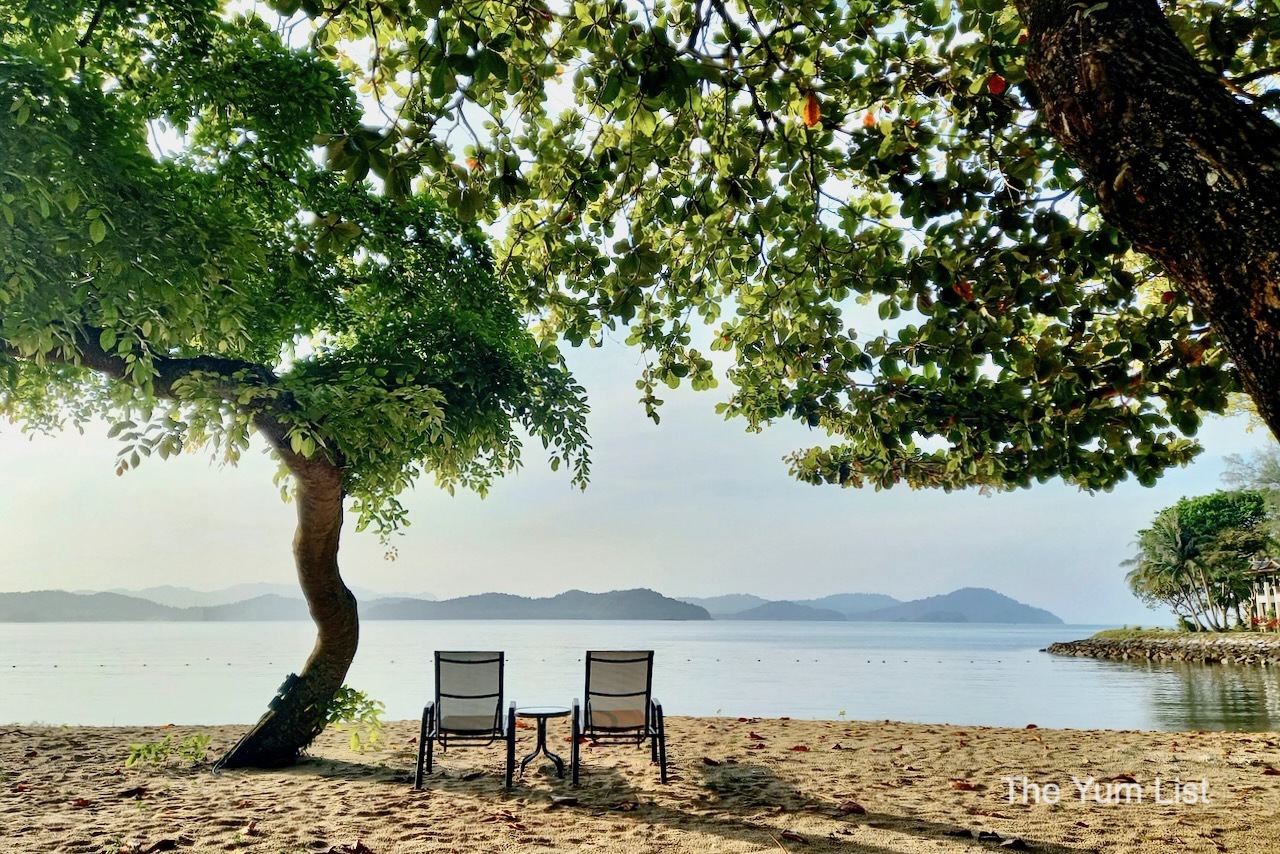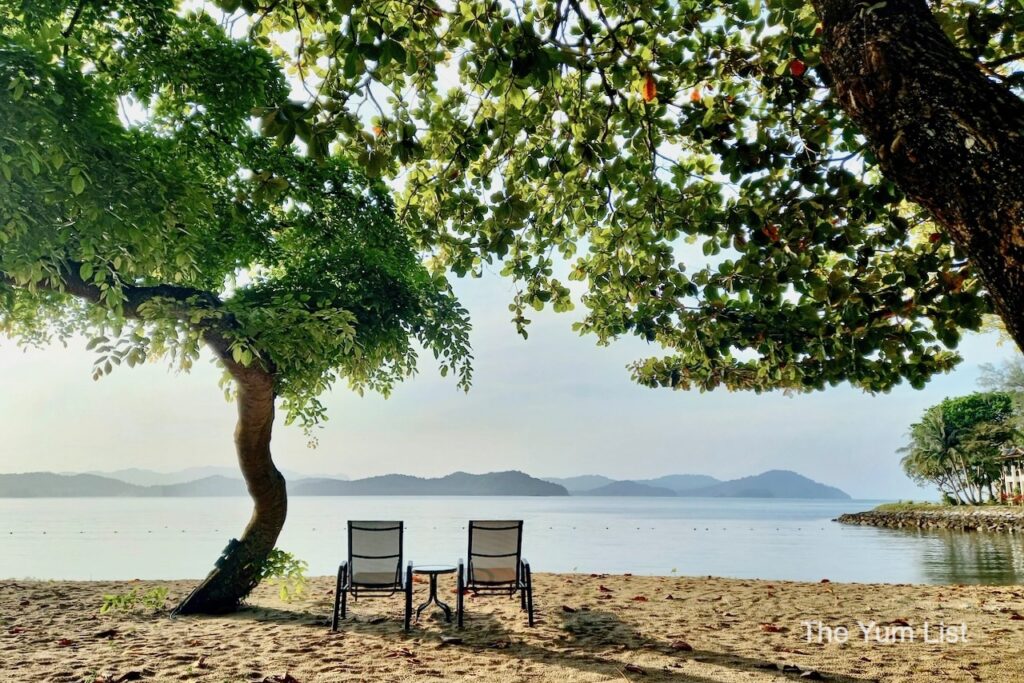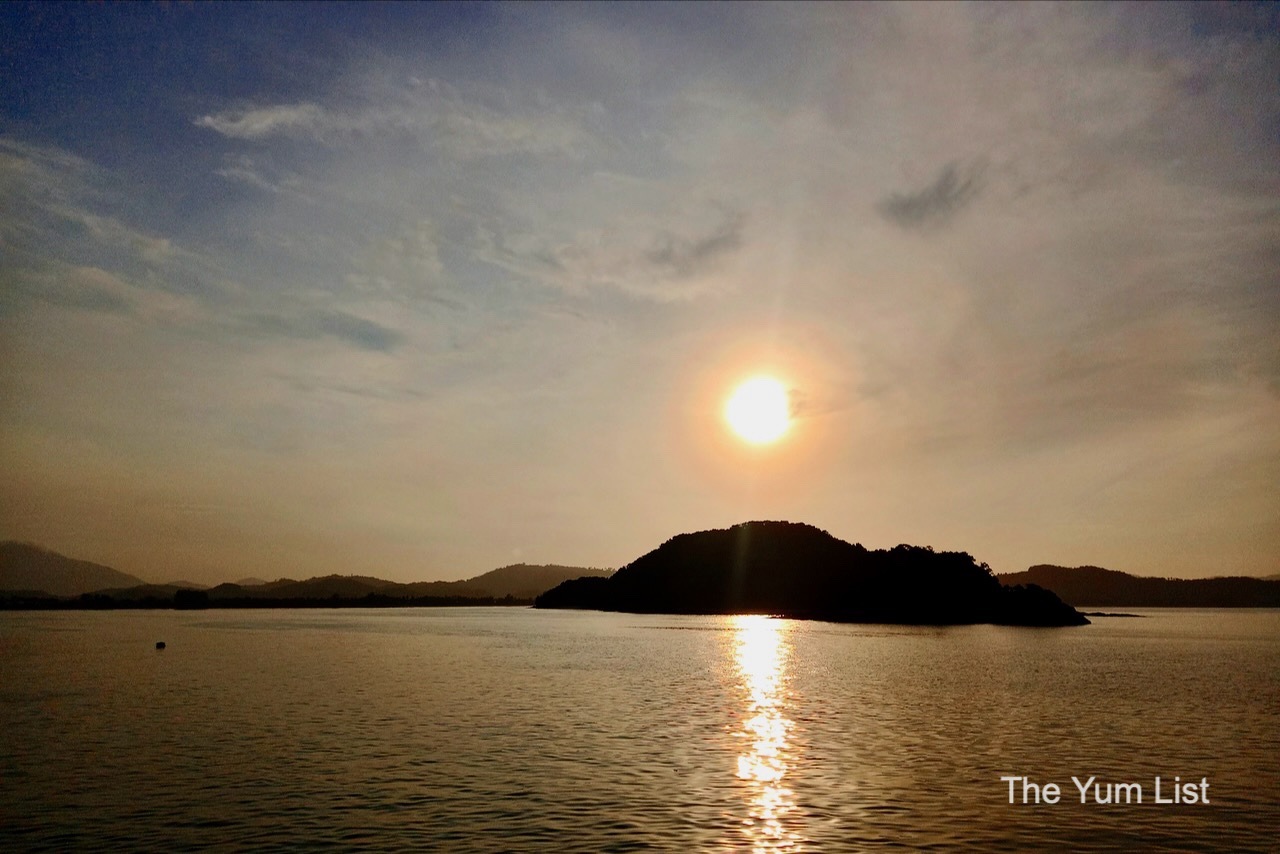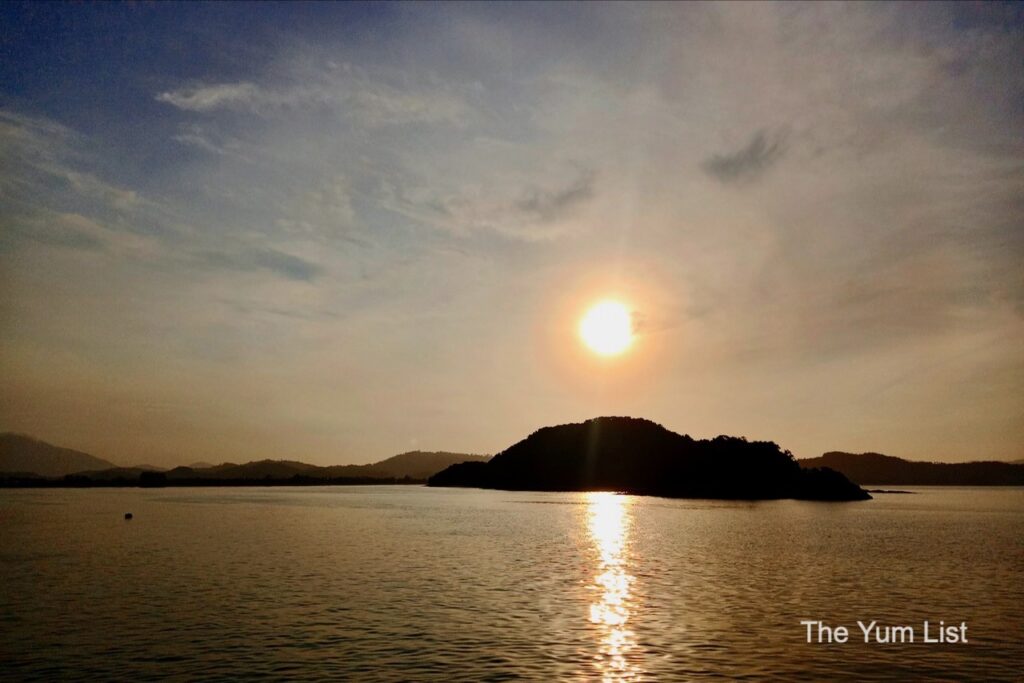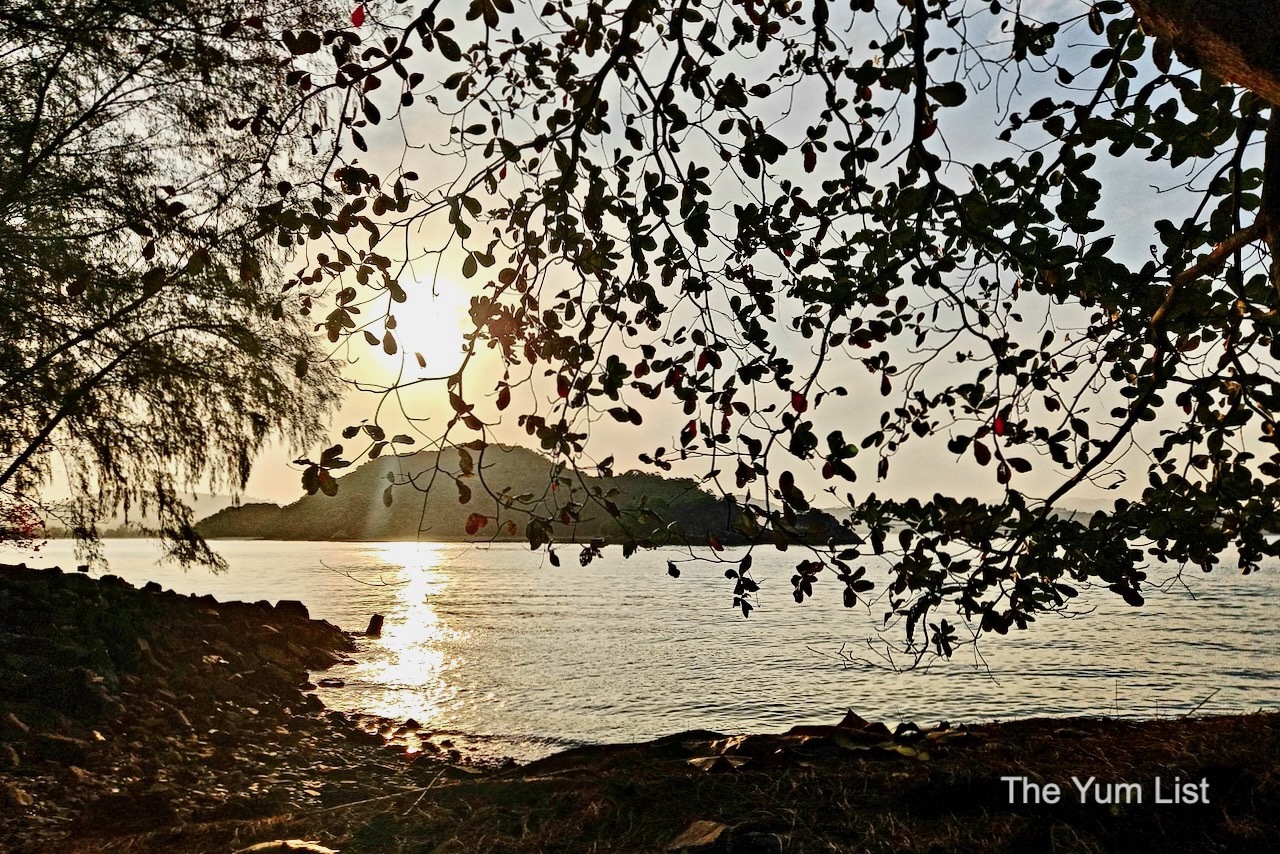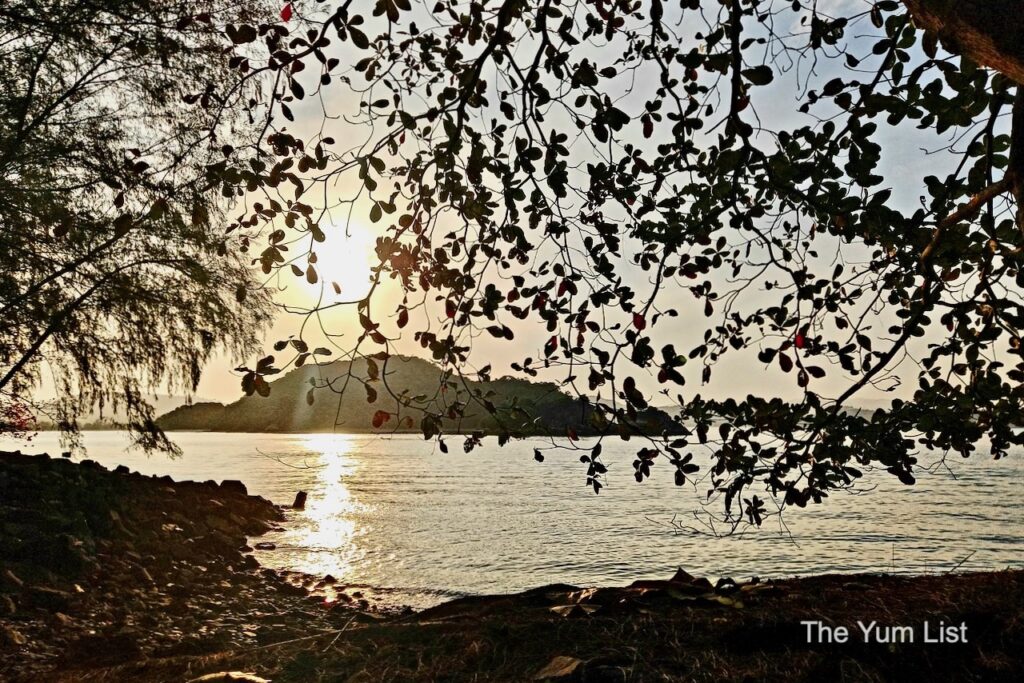 Rooms
Our Rebak Suite faces the sea, and we delight in uninterrupted views of heaven for the entire weekend. The patio steps down to the lawn, white sand, and the aquamarine sea. Outlooks don't get much better than this. Coconut palms gently sway in the breeze, and there's one quiet couple nested under the umbrella and beach chairs just down from ours. The only other activity is the occasional boat bobbing offshore and hornbills chattering early morning.
Rooms start with the entry-level Deluxe Room at 47 sqm with a balcony facing the garden. They increase from there in size and views until arriving at the Senari Suite, which is a generous 125 sqm. Our Rebak Suite encompasses a combined bedroom and living area, with a separate dressing hall and bathroom. As mentioned, it also comes with a verandah, which is made even more comfortable with a ceiling fan and outdoor shower, allowing us to rinse off before returning to the room. 
The interior is accented with chengal timber in a nod to traditional Malaysian architecture. We appreciate the thoughtful design features of dual bathroom sinks, a huge tub and a king-sized bed cooled by air-conditioning or a ceiling fan. However, we spend most of our time on that balcony overlooking the Andaman Sea. Our habit of bringing our own coffee, whisky and wine pays off, as the patio is the perfect place for enjoying all three.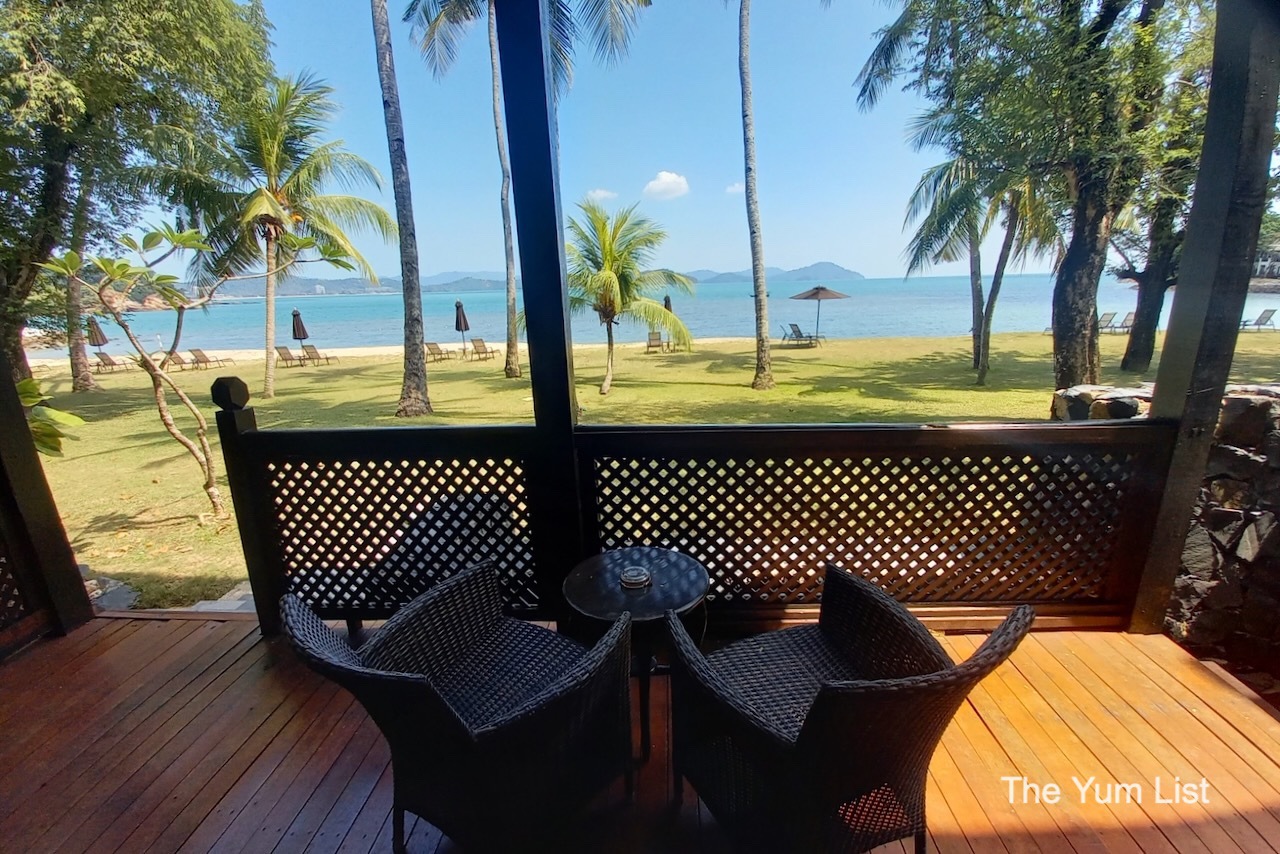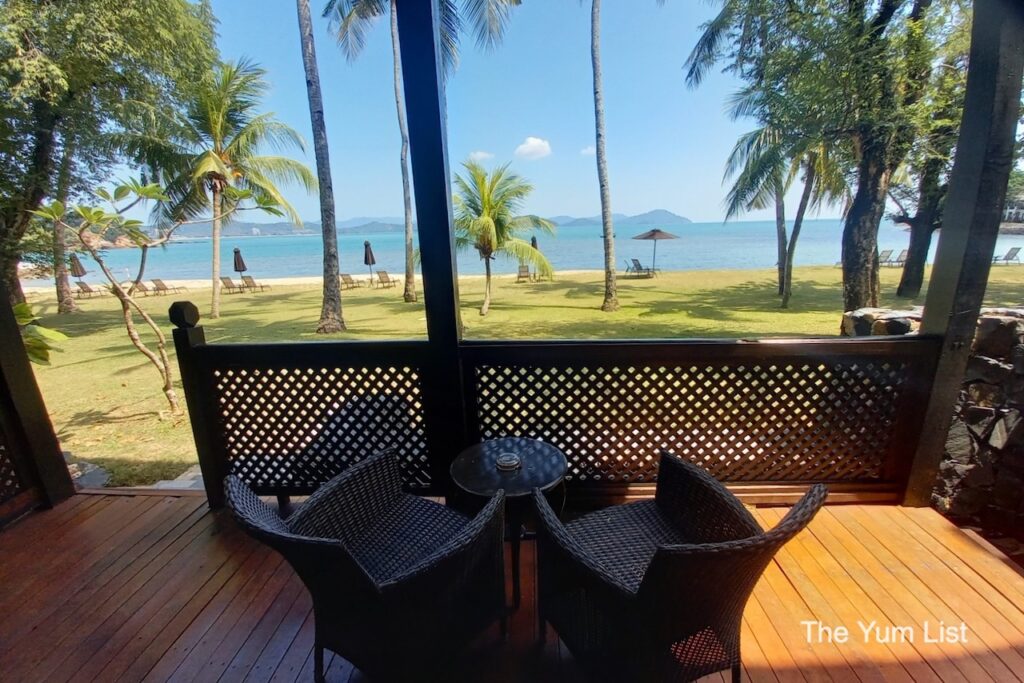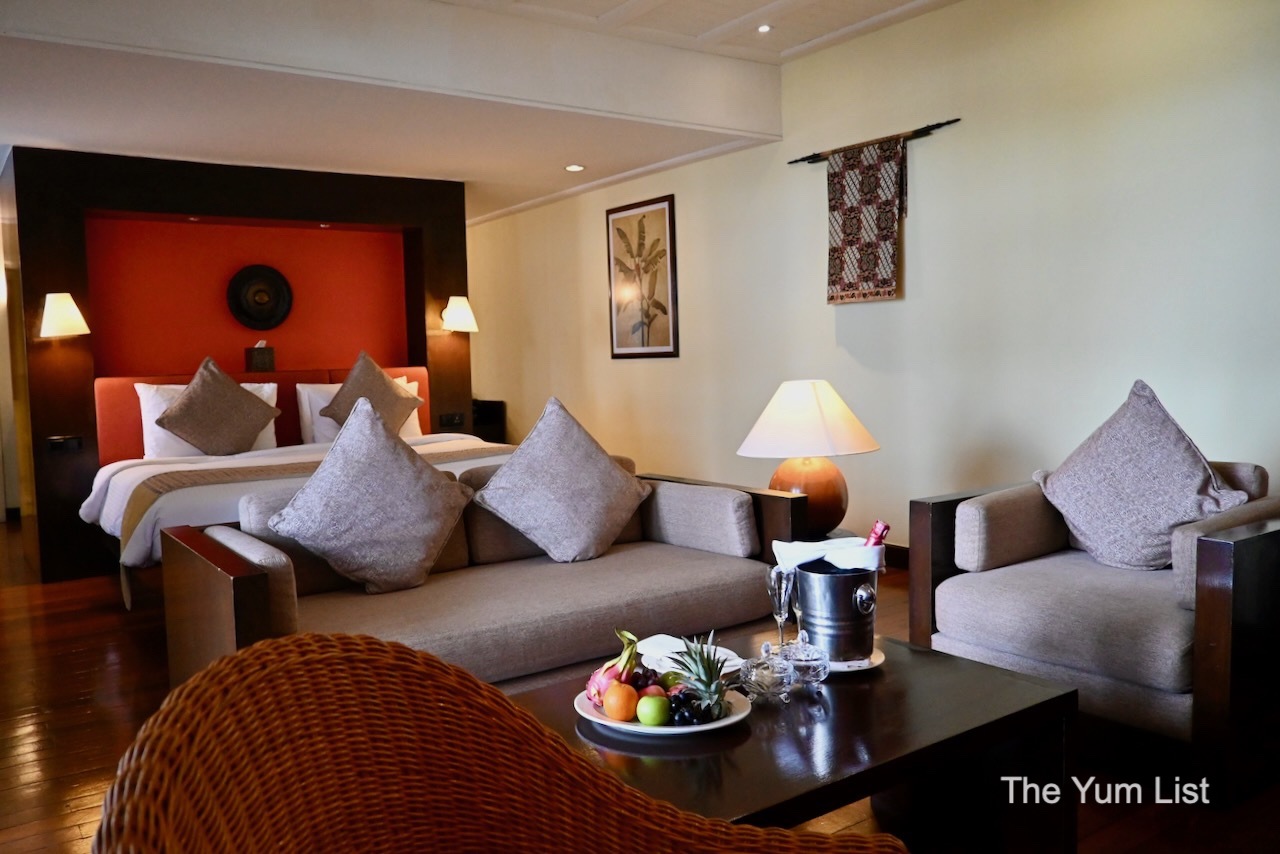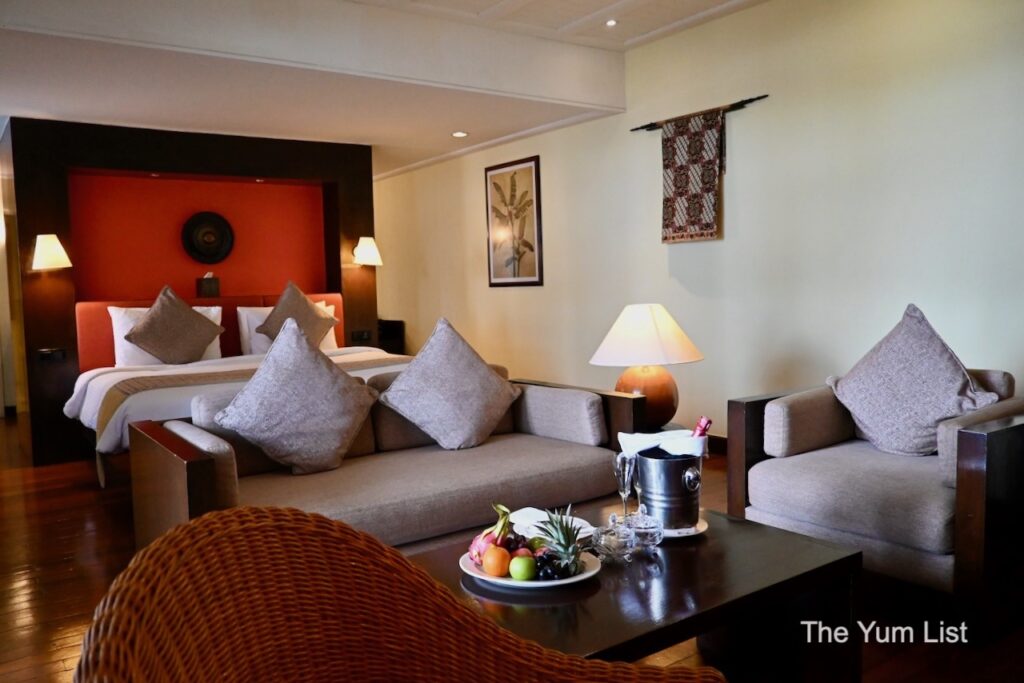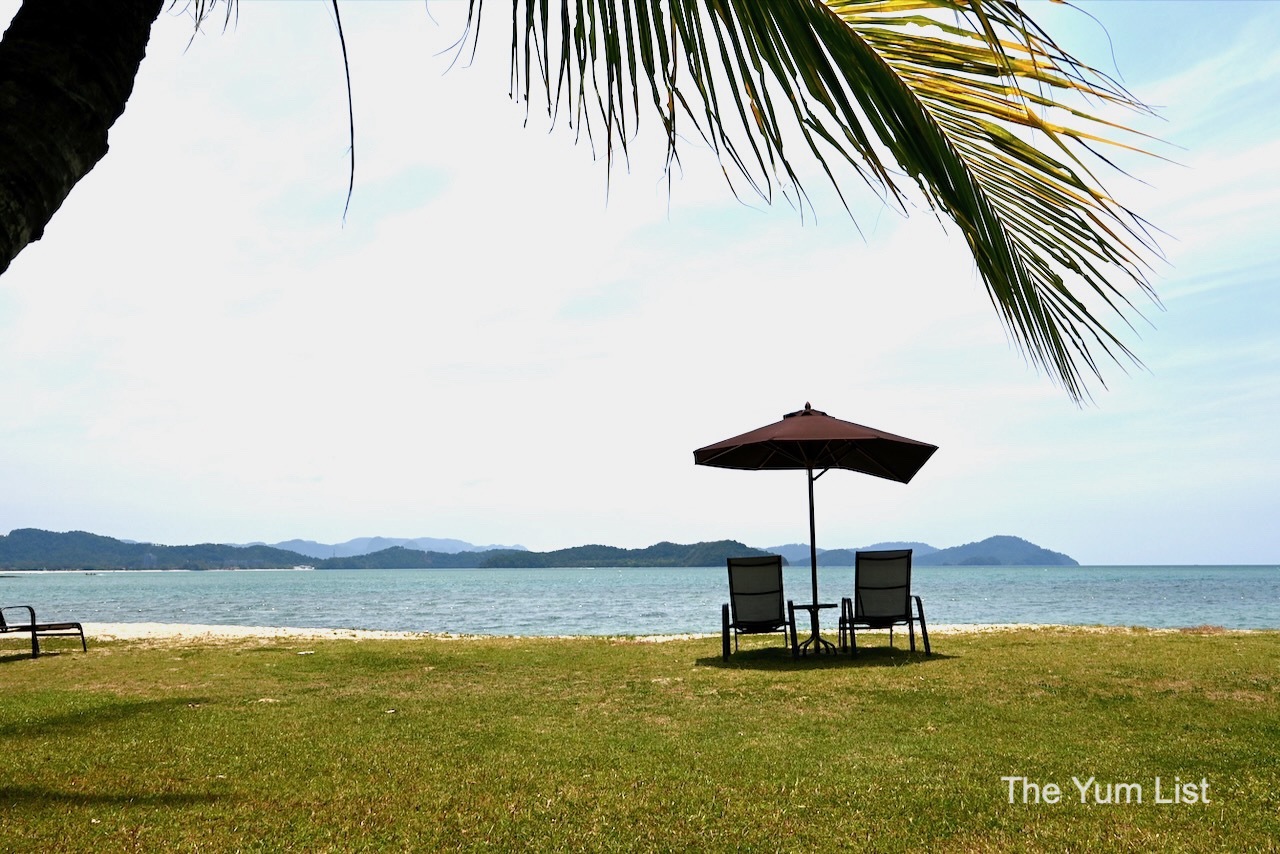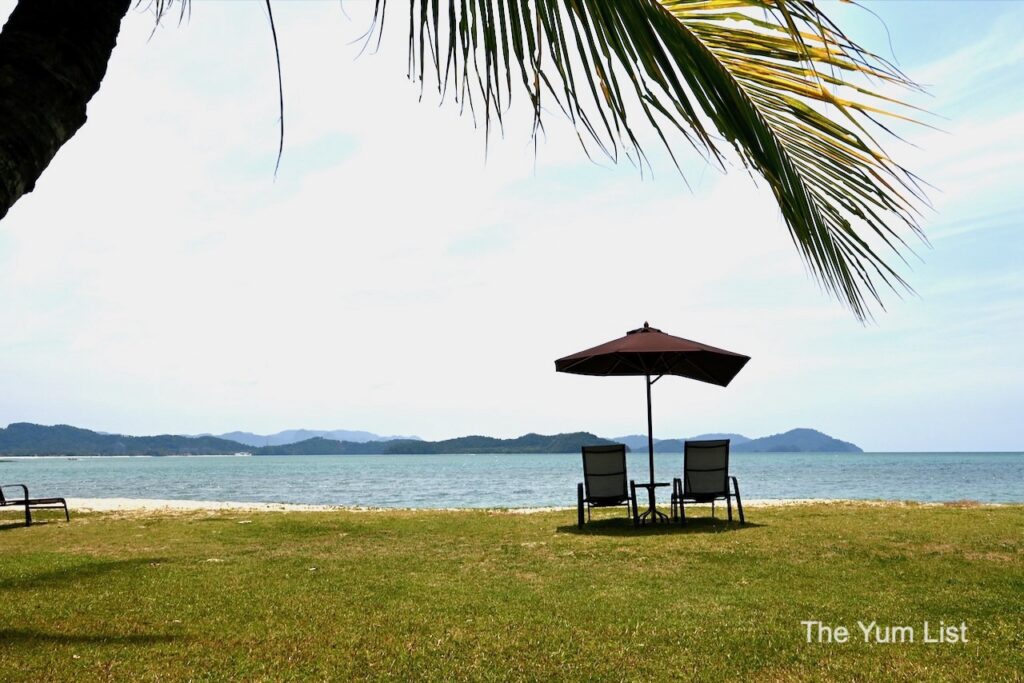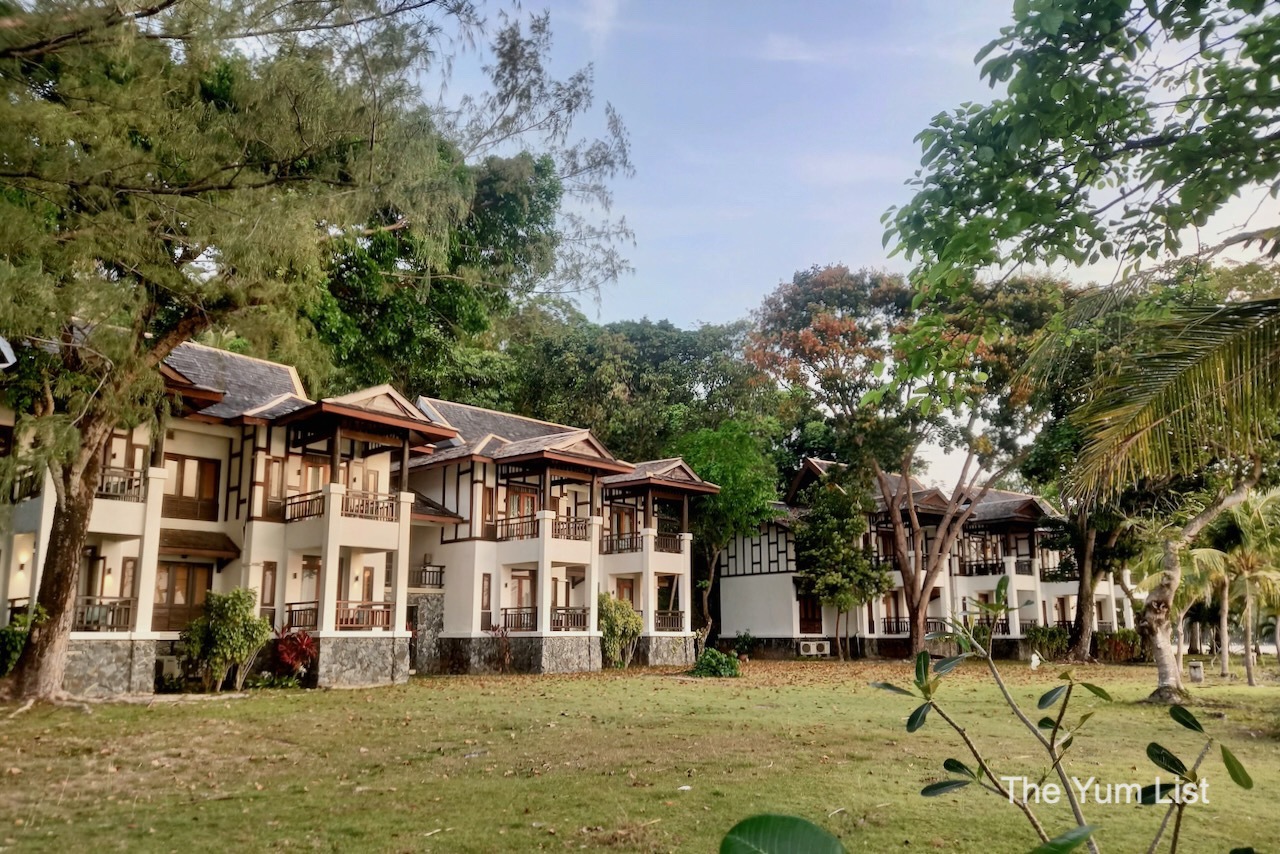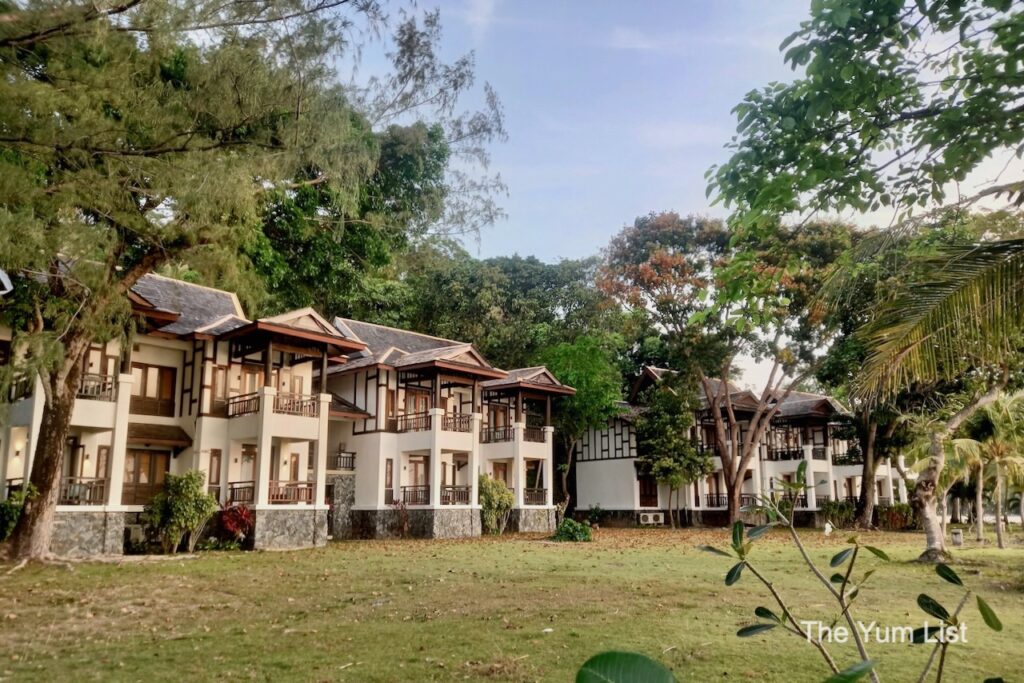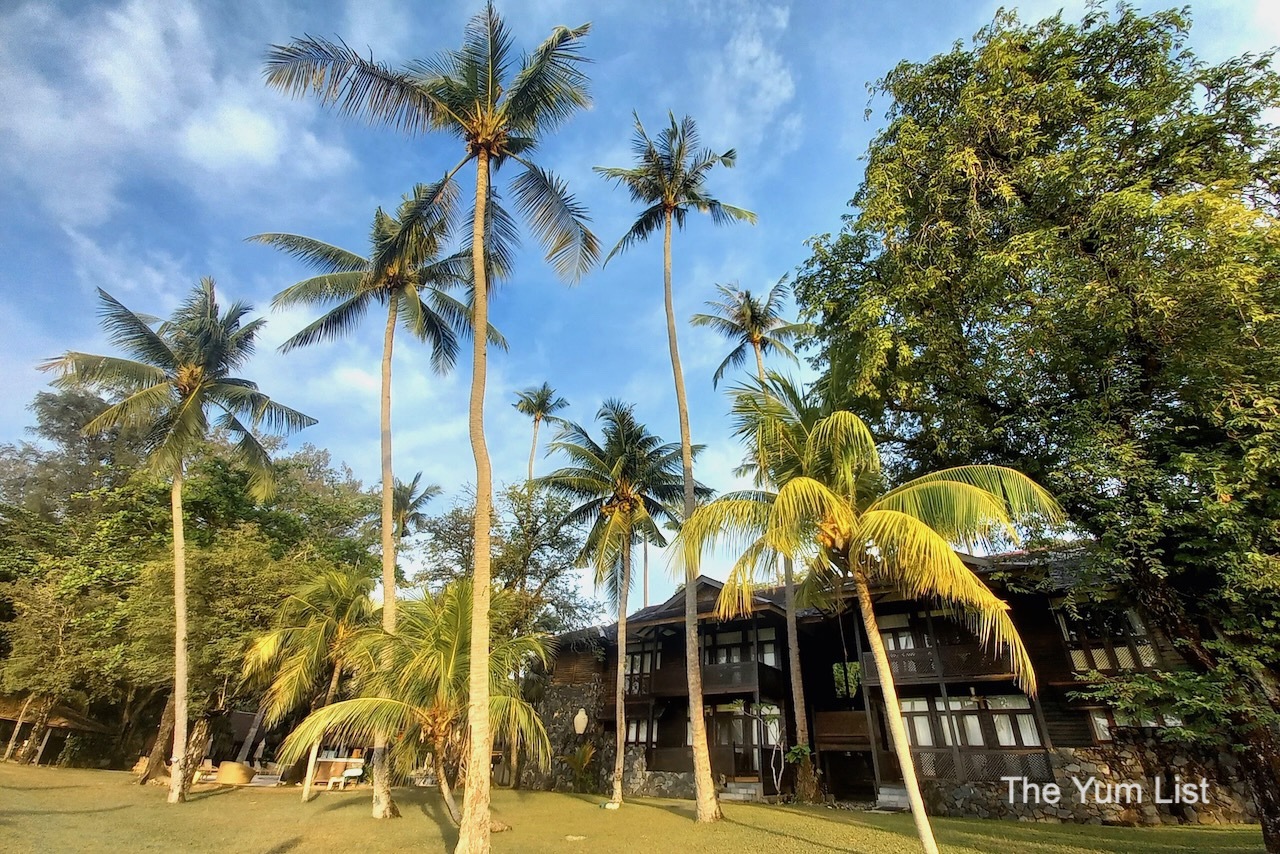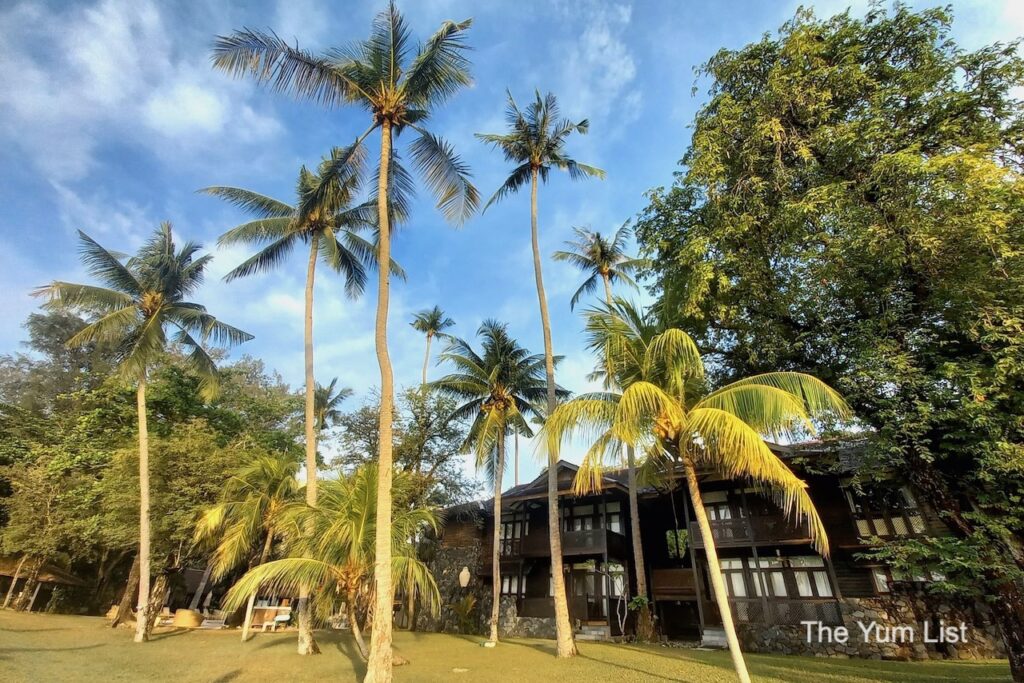 Rebak Island Resort & Marina, Langkawi, Facilities
Rebak Island Resort & Marina's lagoon-shaped pool looks newly renovated. Brilliant blue tiles compete with the dazzling hue of the sea, and the beige sunchairs and umbrellas look stylish and also brand new. A strip of grass shaded by tropical ferns, a variety of palms, and sea hibiscus stretches the full length of the resort. It's dotted with recliners and an occasional hammock.
Gym equipment is spread across three rooms next to the spa, and there's a tennis court on the list for future renovation. It's not ready for a full game, but hubby is happy for the opportunity to practice his serve. A nature trail circles the island, with plentiful opportunities to trek to isolated beaches and breathe in nature. The trail is well-marked and mostly enveloped by trees making it a pleasant trail even in the warmth of the tropics.
We could easily be satisfied taking it slow in this beautiful place, but those needing more thrills might consider an ATV tour, sunset cruise, mangrove tour or batik lessons. Can you believe we had not yet visited the famous Kilim Geoforest Park after two decades of visiting Langkawi? Well, we shall wait no more!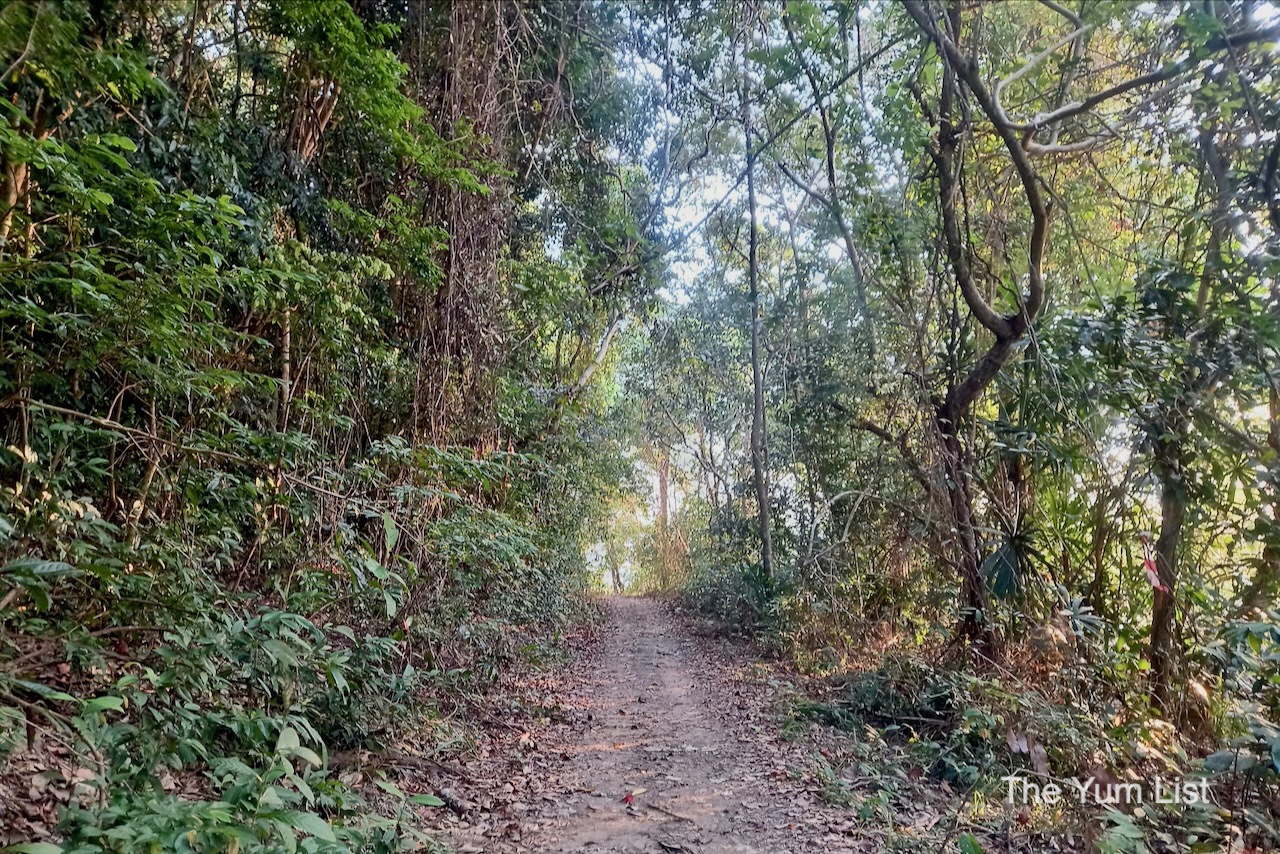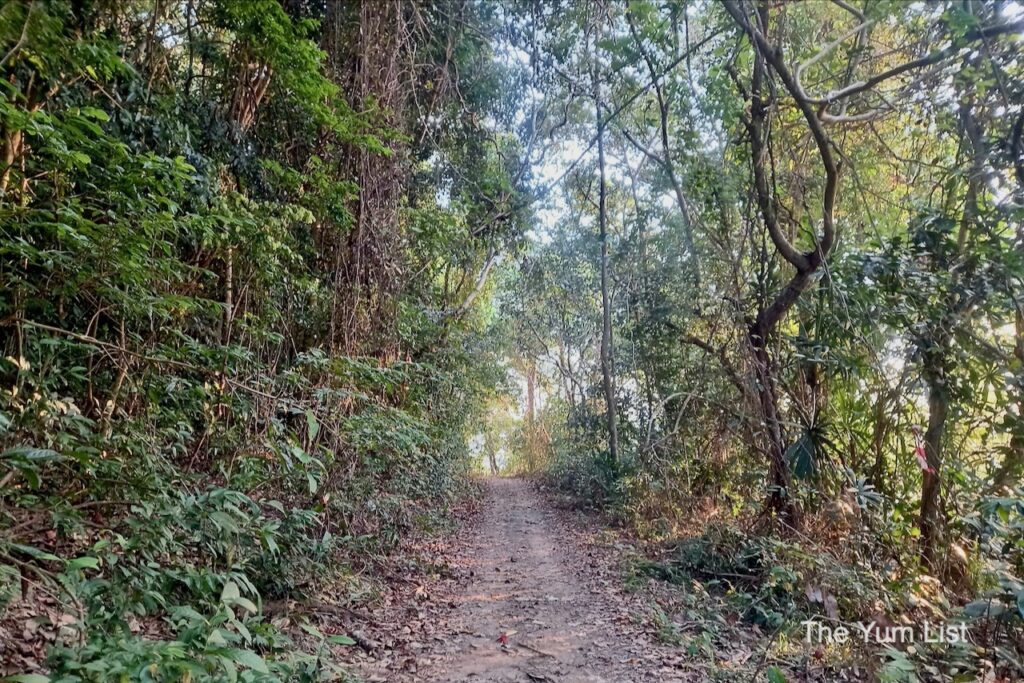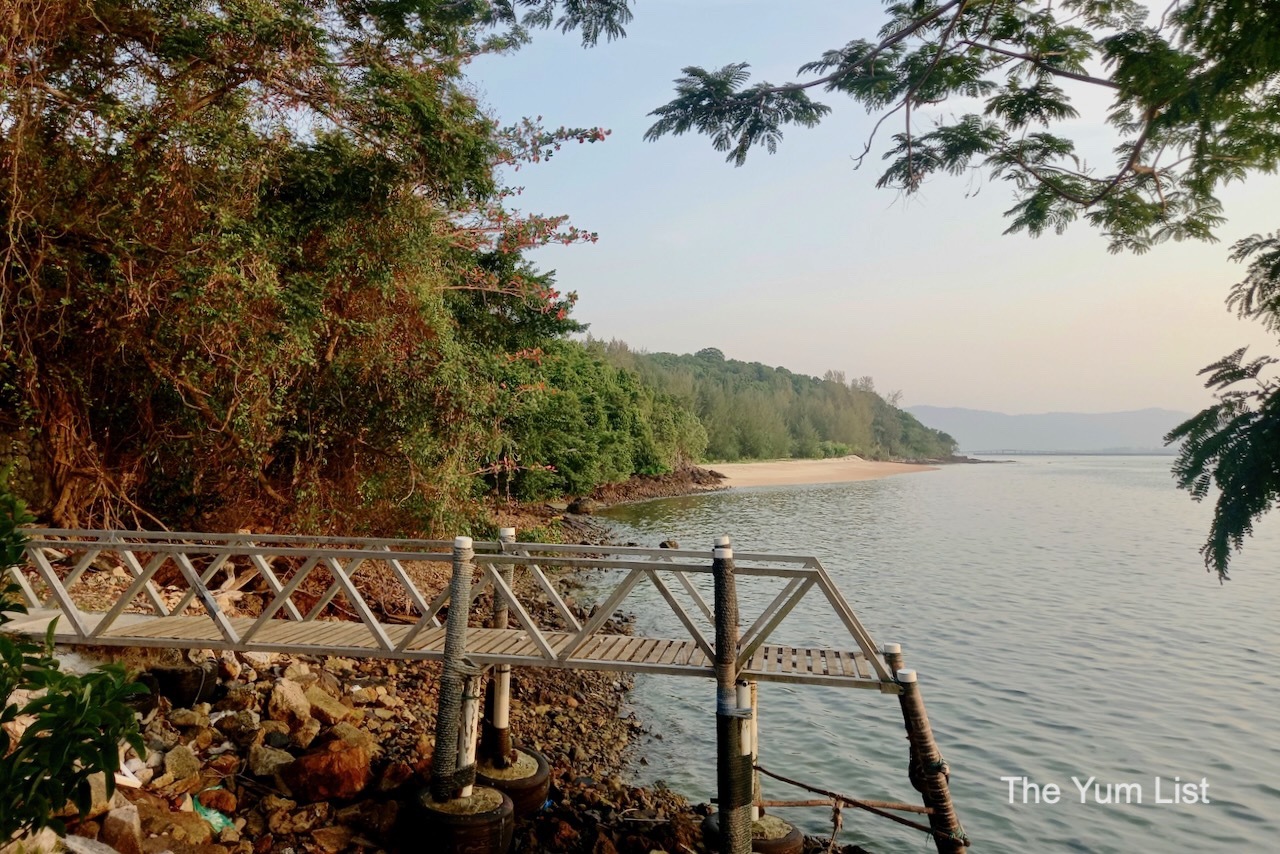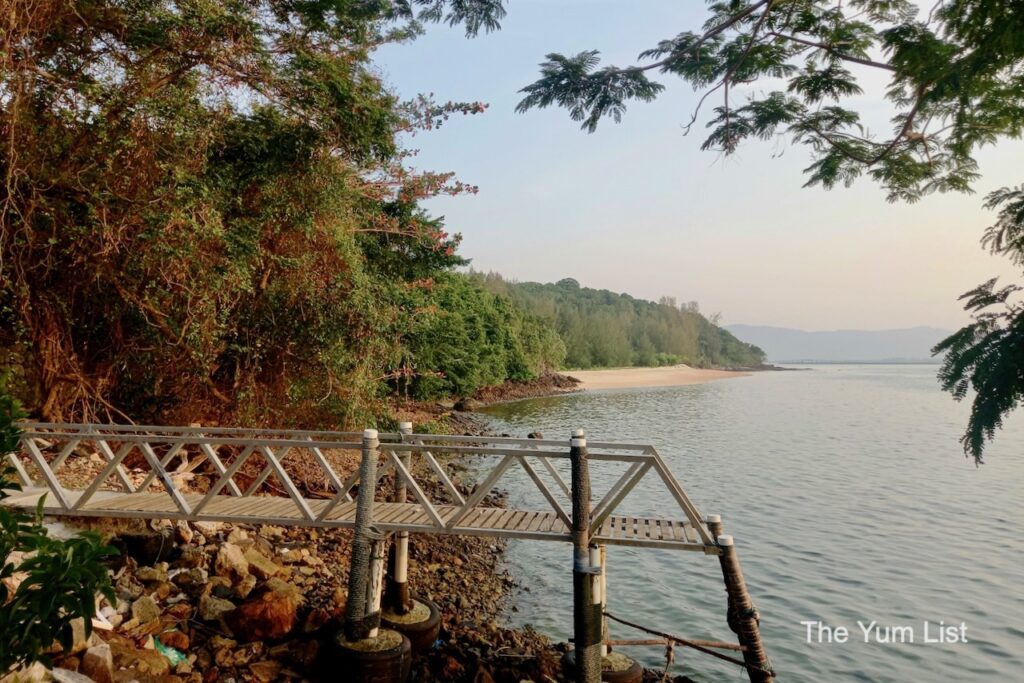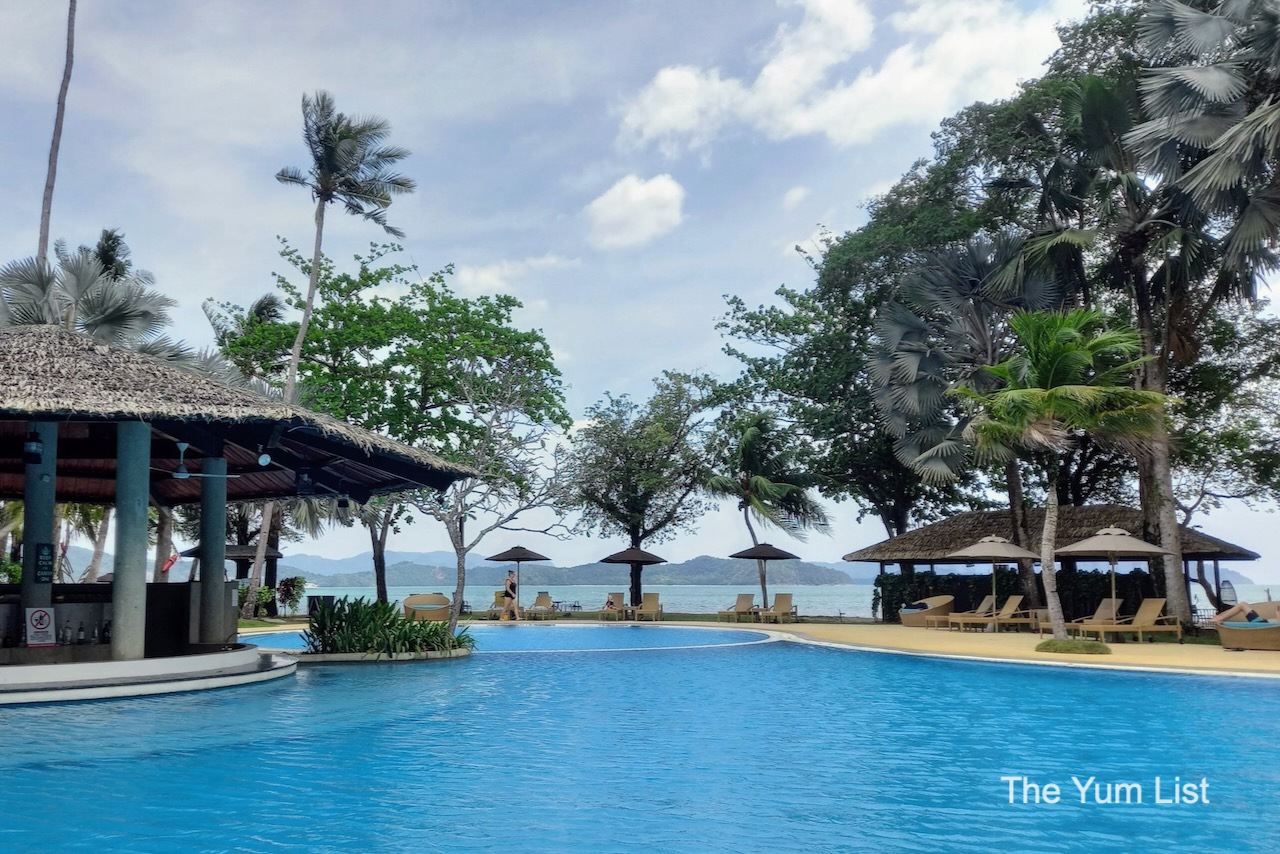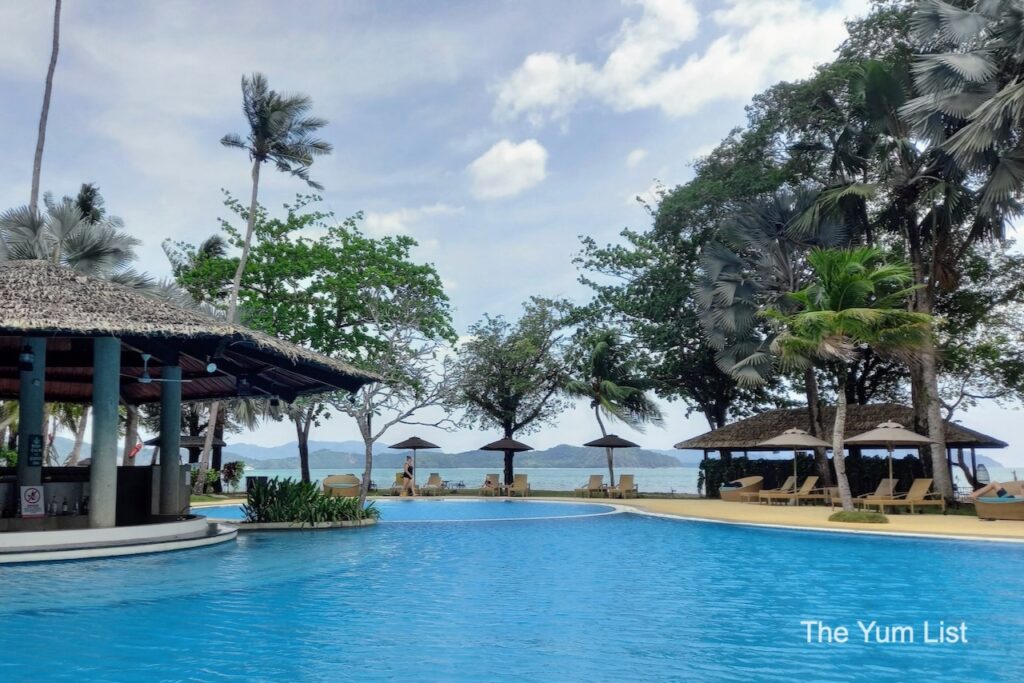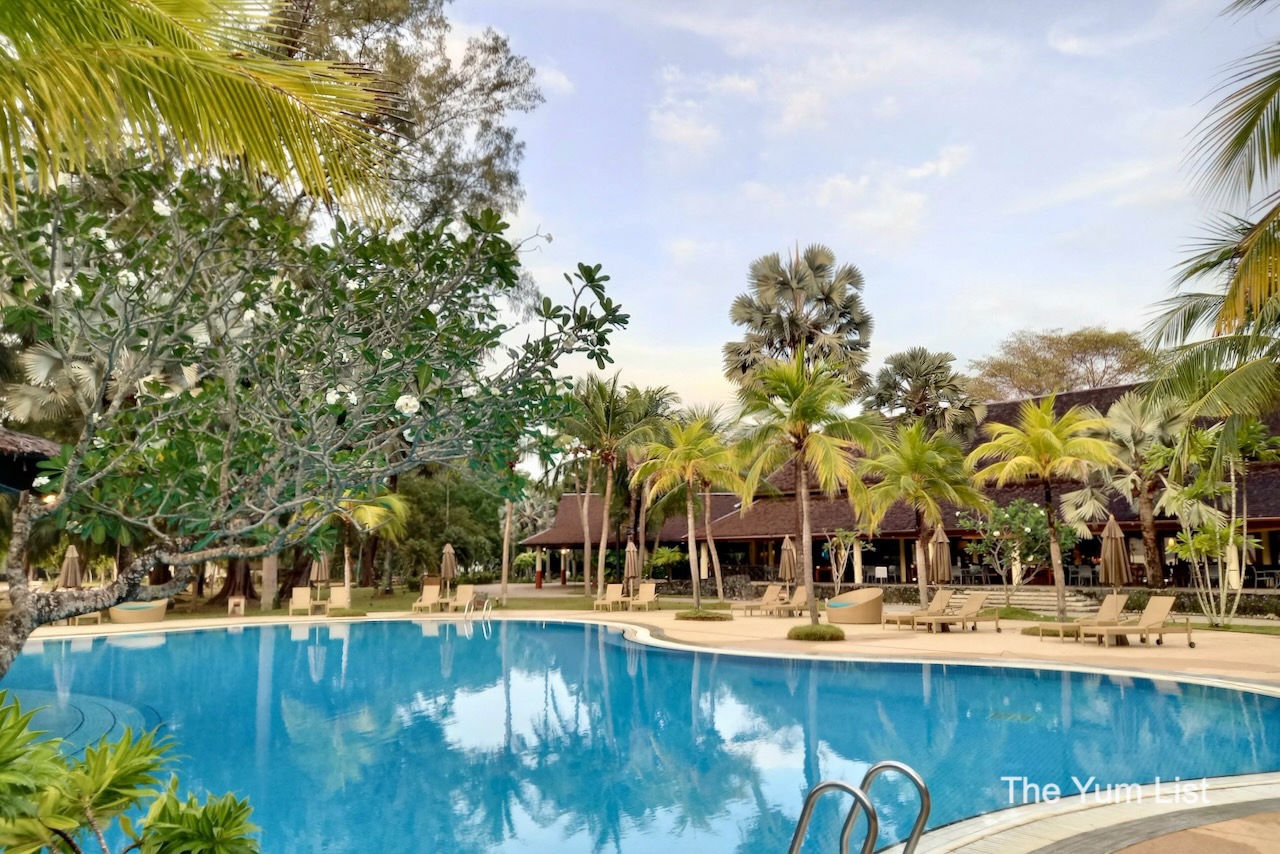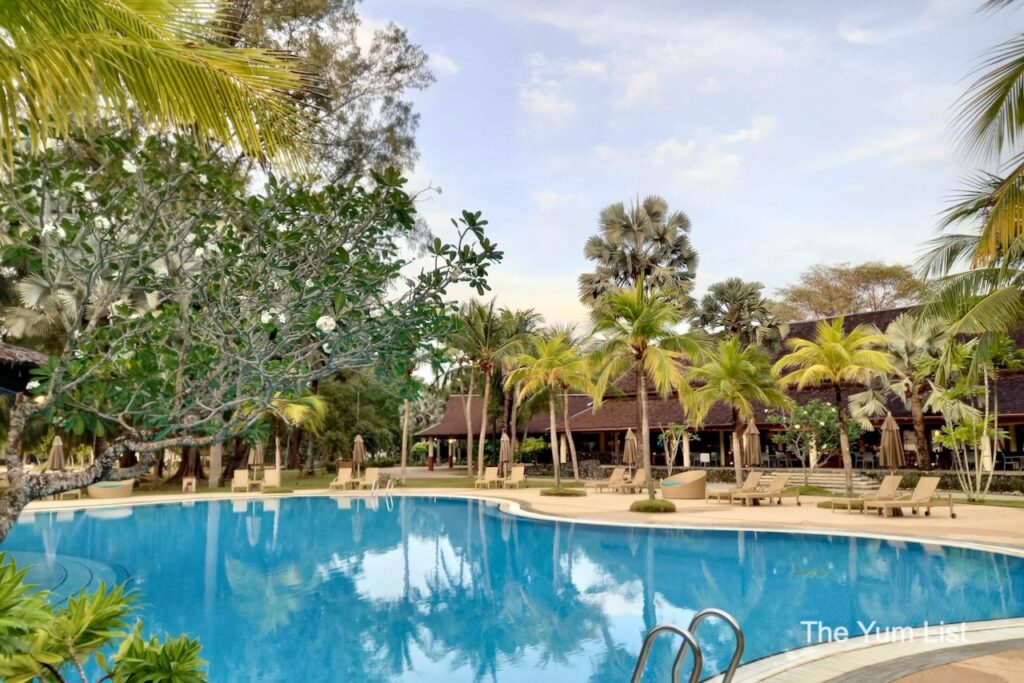 Langkawi Excursions
Mangrove Tour
The friendly team at Rebak Island Resort & Marina can arrange any number of excursions around the island. We take up their services to assist with a Mangrove Tour. The entrance to Kilim Geoforest Park is reached by a return seven-minute boat transfer to Langkawi Island, followed by a 45-minute private car transfer to the jetty. We recommend going early morning for the most pleasant temperatures. Our driver escorts us to the ticketing office, where they snap a photo of us and send it to the boat captain. The team finds us amongst the crowd and leads us to our private boat, which is basically a covered long tinny with a pretty big engine. Zoom! We're off! Our captain seems to delight in thrilling guests with a little speed. I confess, despite thinking that a canoe or kayak is probably more sustainable and suitable for the setting, the speed is quite invigorating.
We zip along the river bordered by dense mangroves, making several stops as part of the two-hour trip. We take a look at a floating fish farm, observe eagles soaring down to nip fish from the water (thankfully, guides are no longer engaging in the damaging practice of feeding the eagles), wander through a bat cave, glide under the crocodile cave, and make a quick visit to the open sea to see the entrance to the park marked by a massive rock formation.
To make the most of this trip and for smooth transitions, we recommend checking out the boat transfer schedule from Cenang Jetty for the return to Rebak Island Resort & Marina and managing your mangrove tour itinerary accordingly. You might want to plan a little extra time on the Pantai Cenang strip to shop, pick up some duty-free items, or have a bite before returning to the resort. Mornings and evenings tend to have departures every 60-90 minutes, but there is quite a long break in the middle of the day, so plan ahead (or pay for a private boat transfer if desired). Furthermore, I recommend taking the handphone number of your boat escort. On busy days, there is not enough space for all boats to dock at each attraction, so it's handy to call ahead when you're nearly ready to reduce waiting time.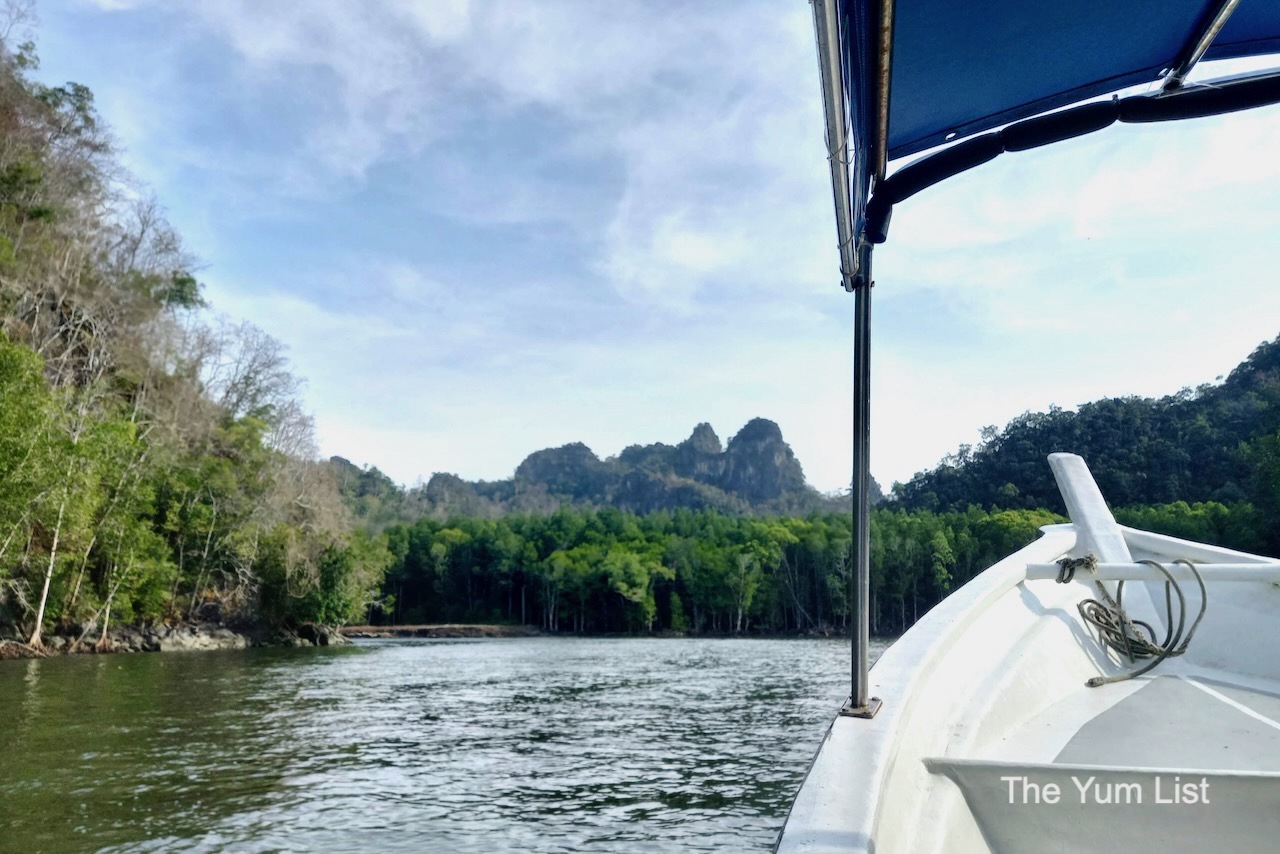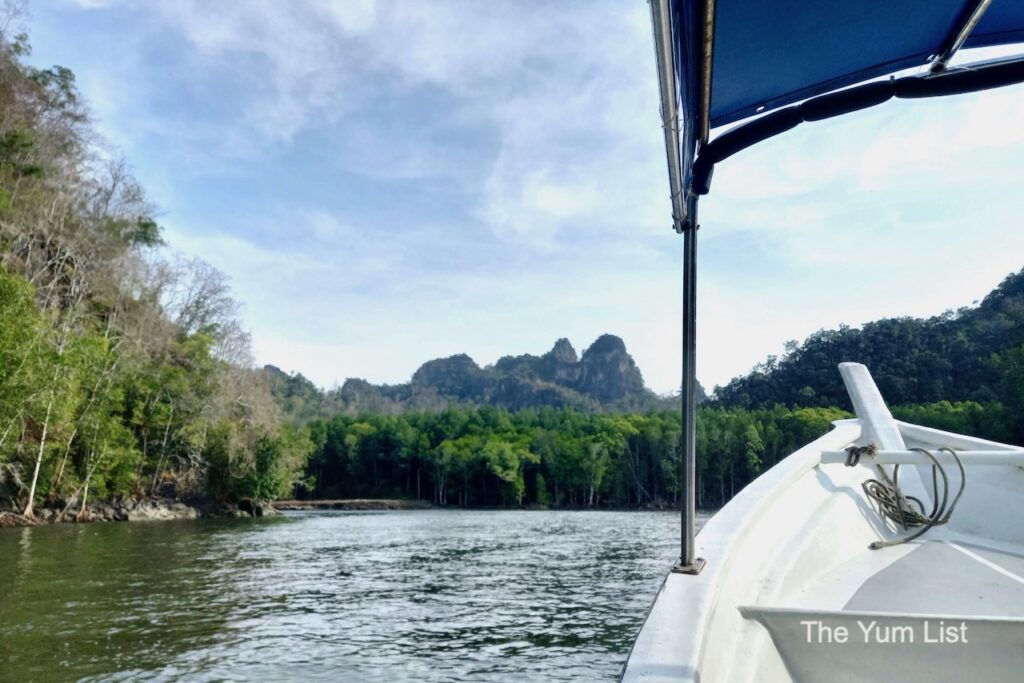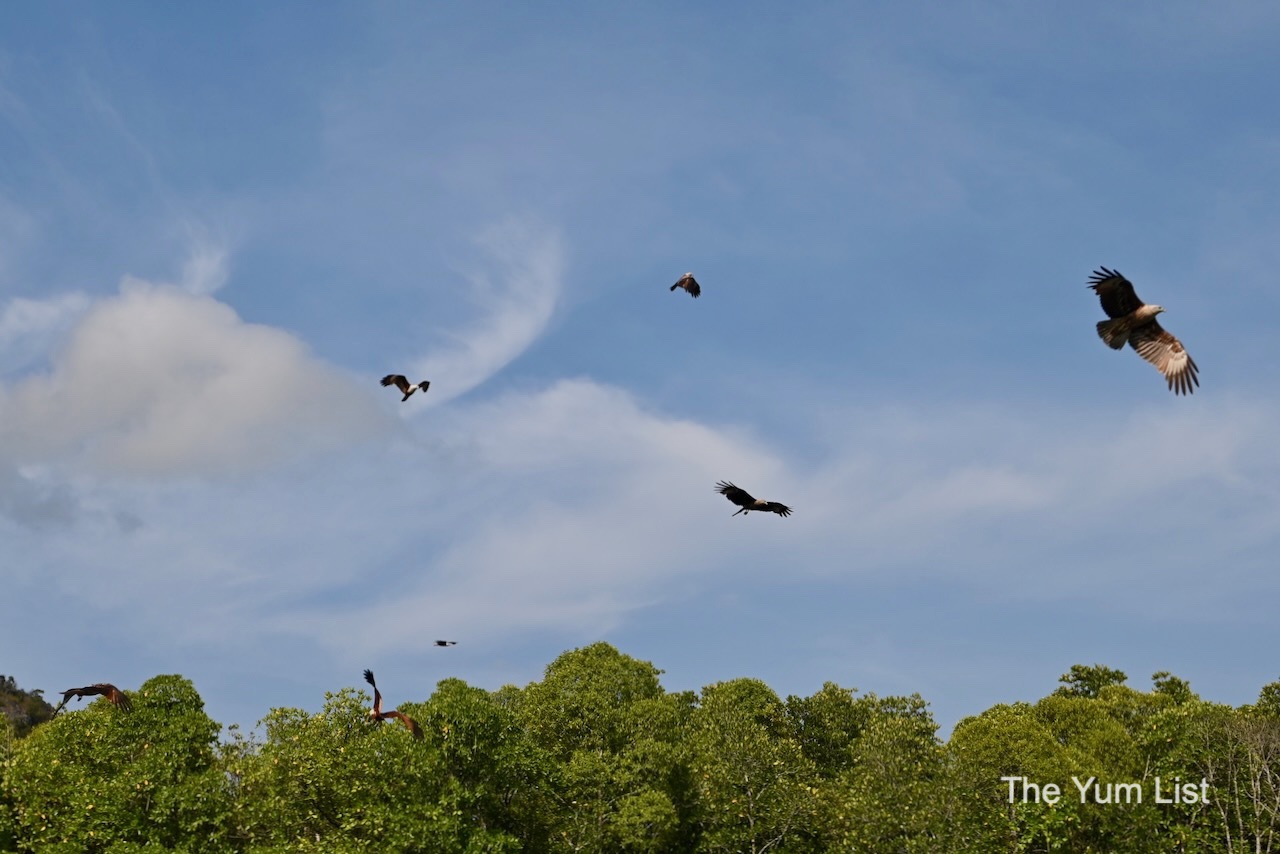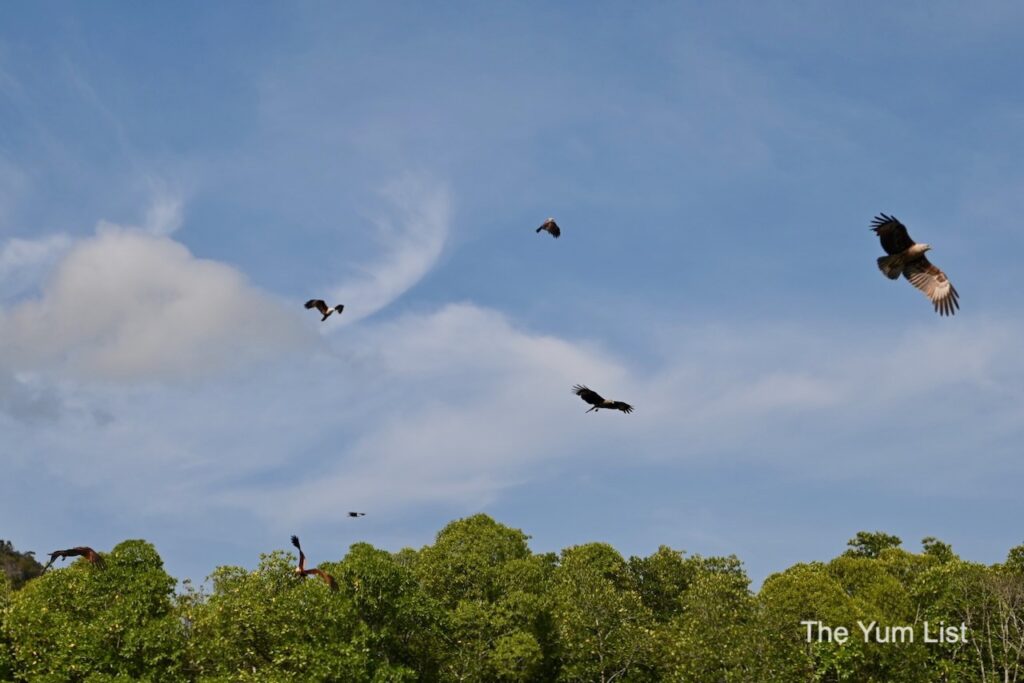 ATV Island Tour
An ATV Tour is another fun activity and an excellent way to explore Rebak Island Resort & Marina's 390 acres. Again, for the best temperatures, we recommend an earlier morning departure. The journey on four-wheelers stops at three beaches. One is perfect for honing those ATV skills by darting up and down the length of the beach or around a small figure-eight track. The second is the spot where fresh water was discovered, Telaga Kriang Well. The final destination is a pretty bay on the opposite side of the island, just behind the main marina. With plastic trash washed up from the sea, creating a border between the trees and the sand, it couldn't be more obvious the need for us all to do better – we must refuse single-use packaging and lobby governments and companies to stop producing it. Despite the trash line between the sand and jungle, it's still quite photogenic and a calm bay for a quick swim.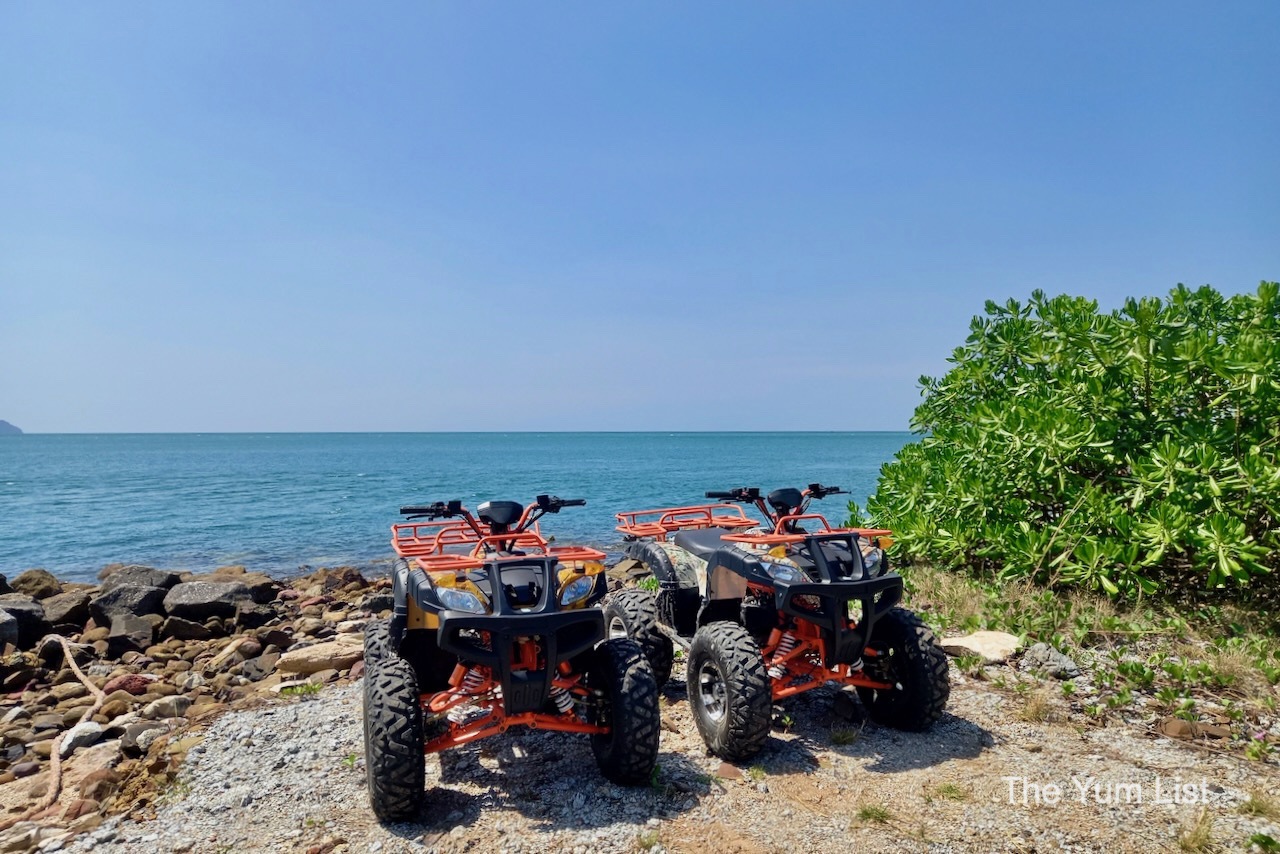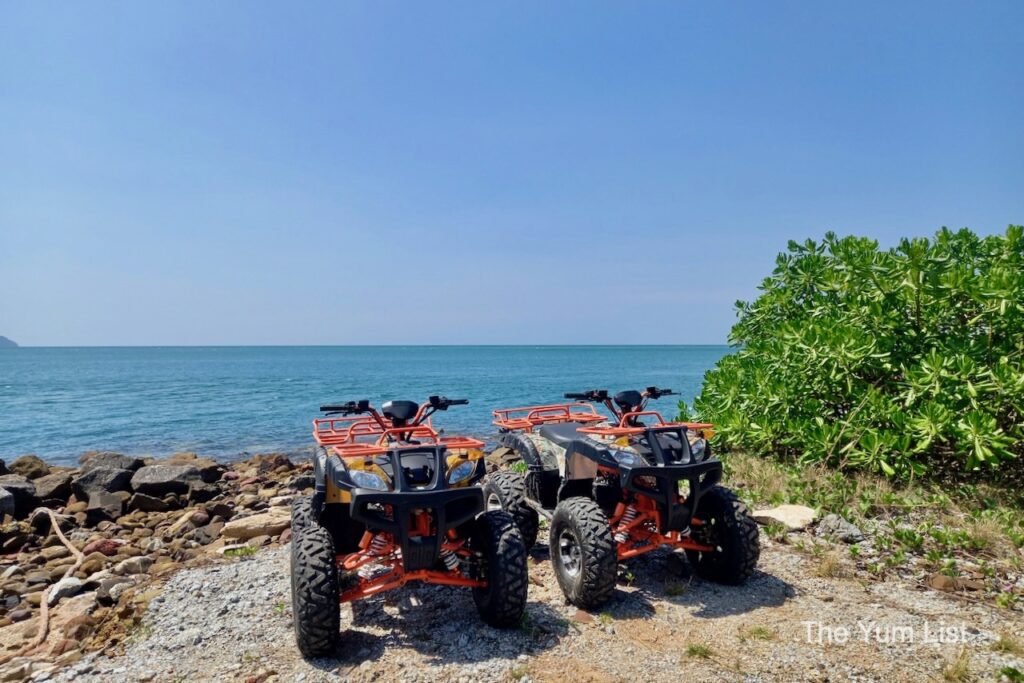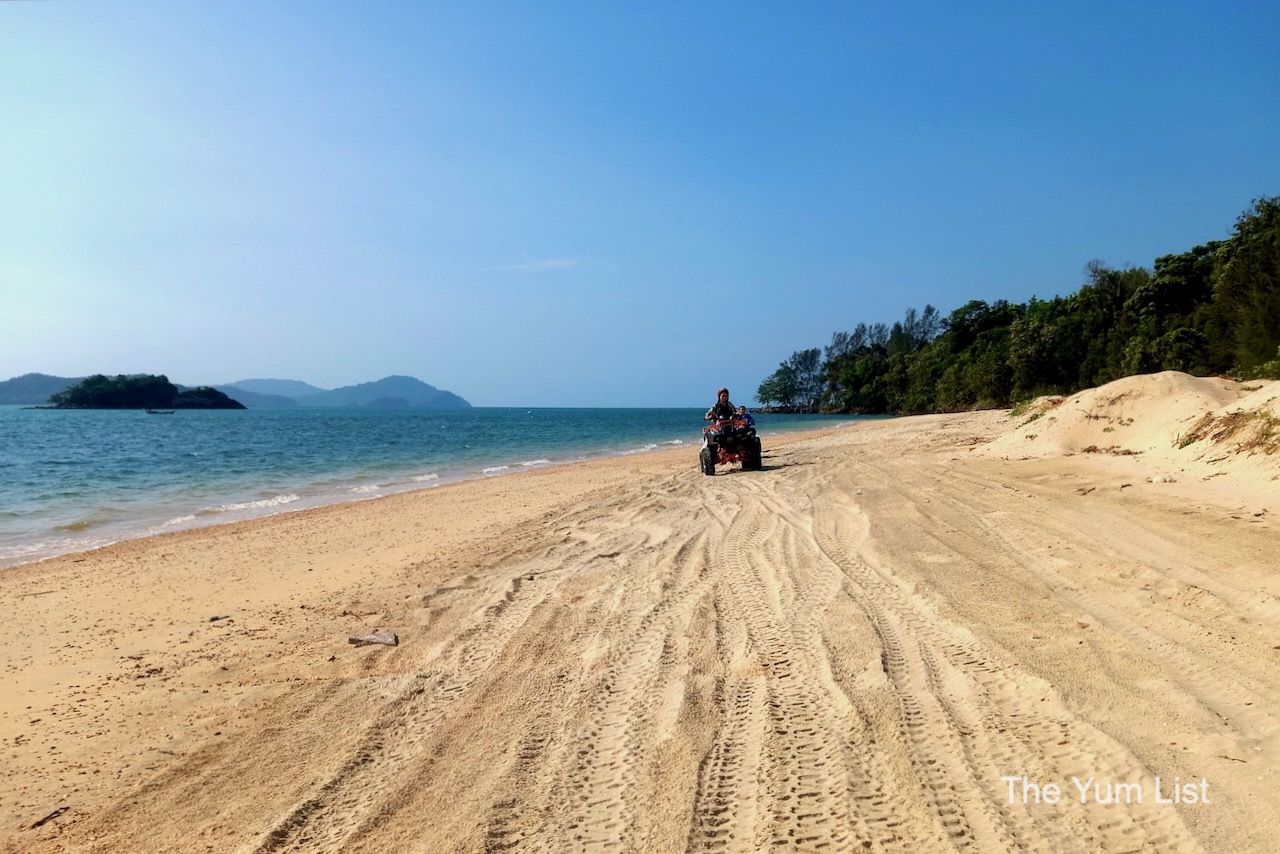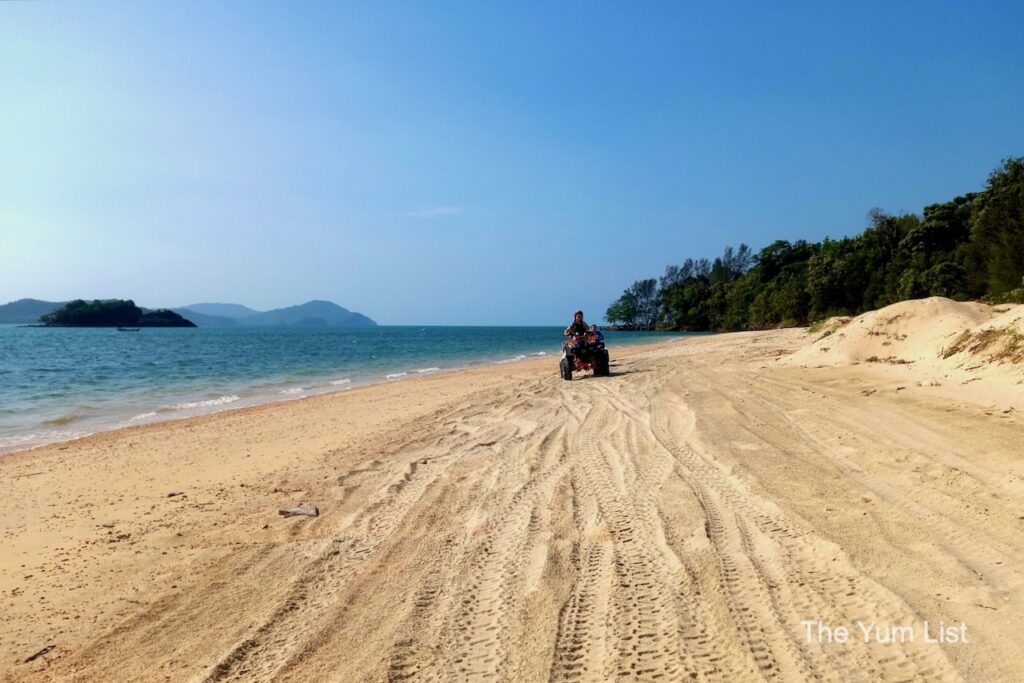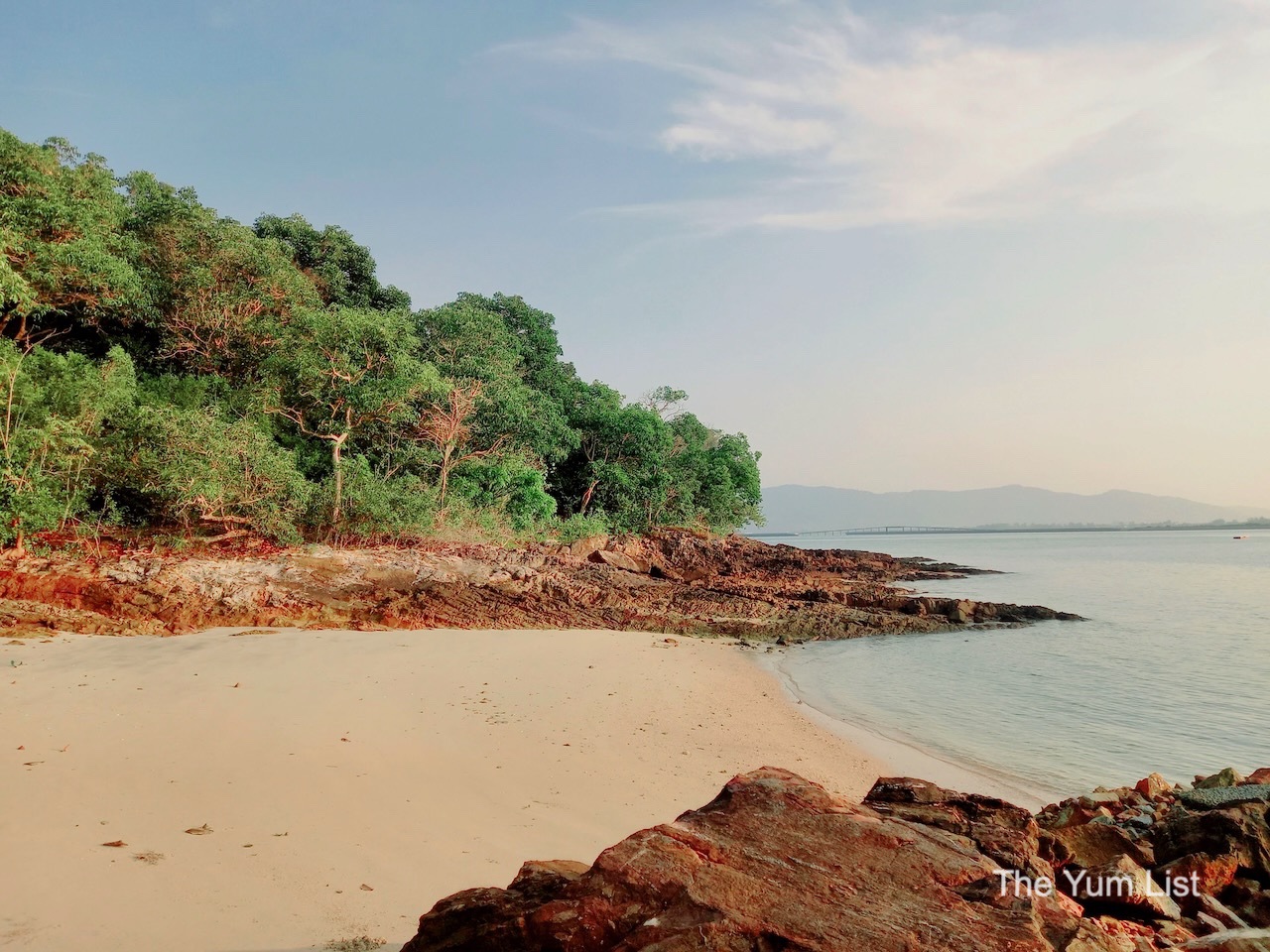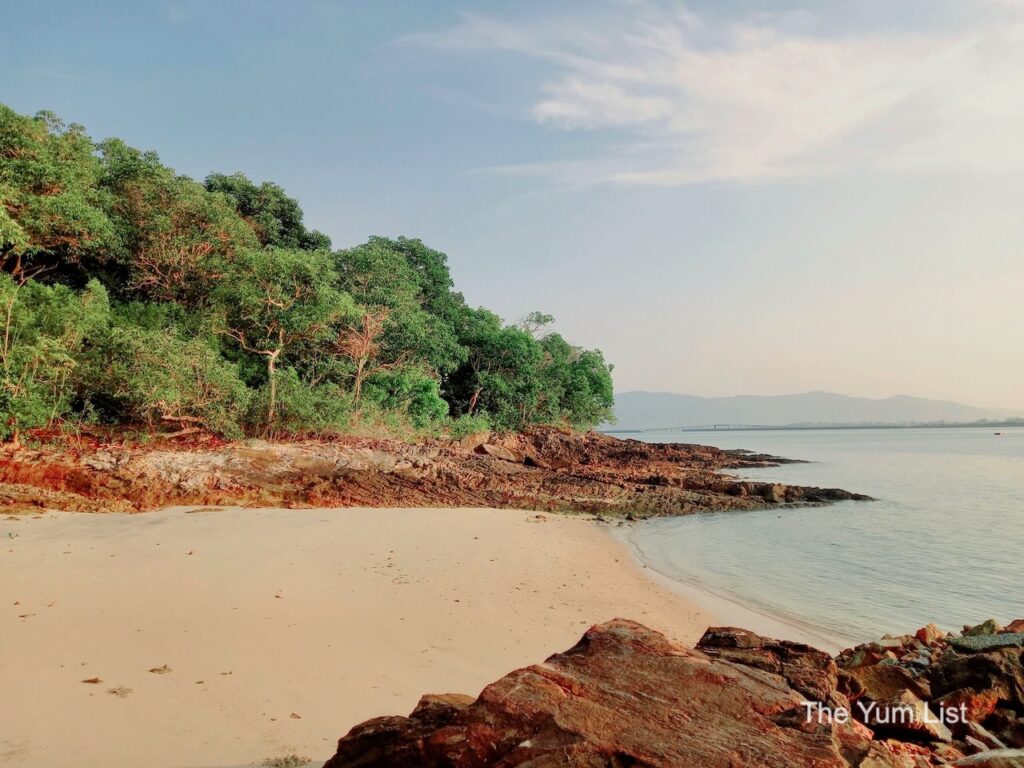 Spa Session
Following the morning's excitement, a spa session is a perfect mid-afternoon activity, avoiding the day's peak heat. The menu focuses on massage, scrubs and wraps. Our therapists, Fina and Izan, have been on-site for seven and eleven years, respectively. They are masters of their craft, providing fuss-free service – no pre-questionnaire, tea, foot bath, bells or breathing frills – just a solid massage. These ladies know their stuff. They get straight to it, and within minutes, our bodies are jelly under their touch.
Dining on Rebak Island Resort & Marina
Yachties have been in the know for quite some time now about the hidden gourmet treasures on Rebak Island. Still, most visitors to Langkawi have yet to discover some excellent dining options on Rebak Island Resort & Marina. Gourmet burgers, a menu featuring various rendang renditions, and a tasty Saturday night barbecue are worth the trip.
In fact, a trip to the island would make a sensational foodie outing. Talk about destination dining! The speed boat ride to and from the island is way better than navigating traffic and finding parking. The transfer service costs RM 10 per person. However, this is redeemable for every RM 50 spent in one of the resort's restaurants. We think it's such a charming idea that I've written a separate piece focusing on the food and beverage at Rebak Island Resort & Marina here.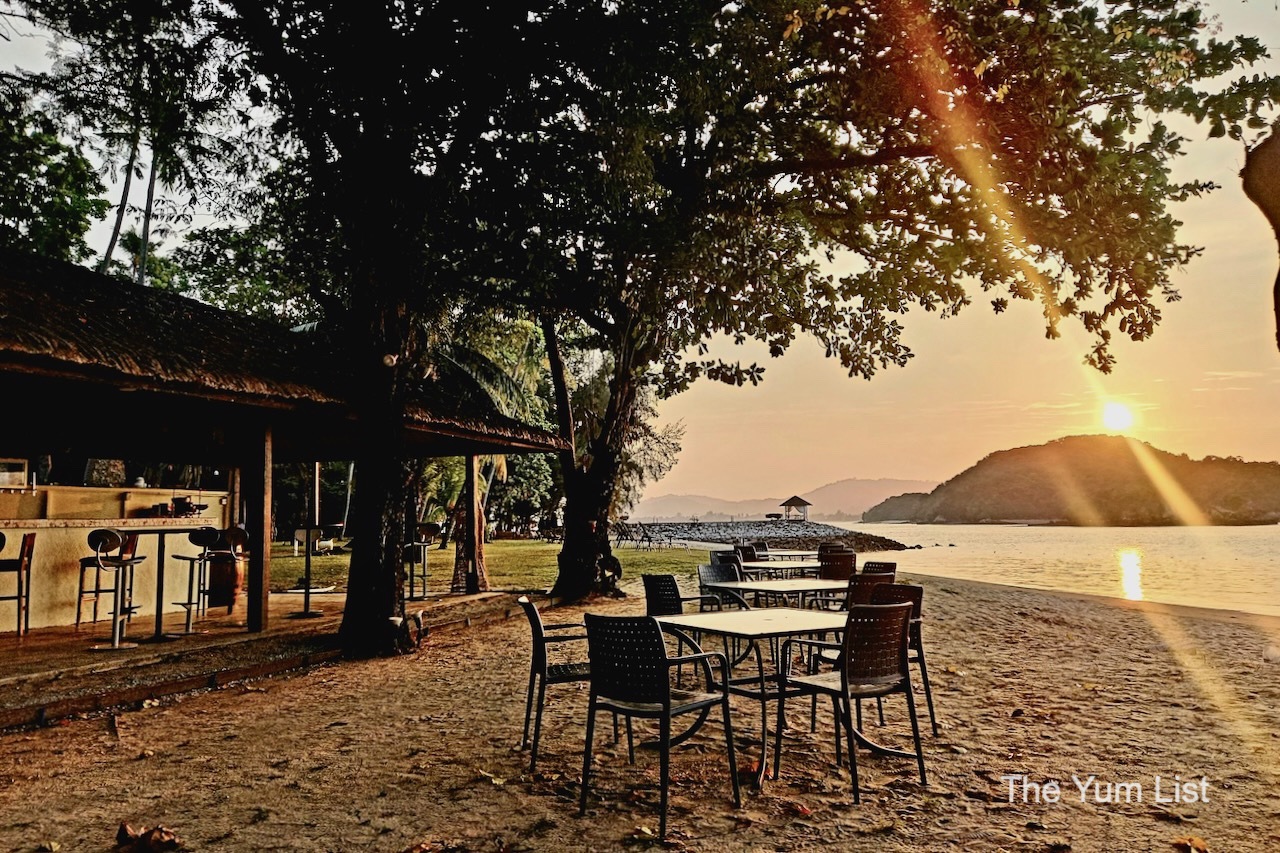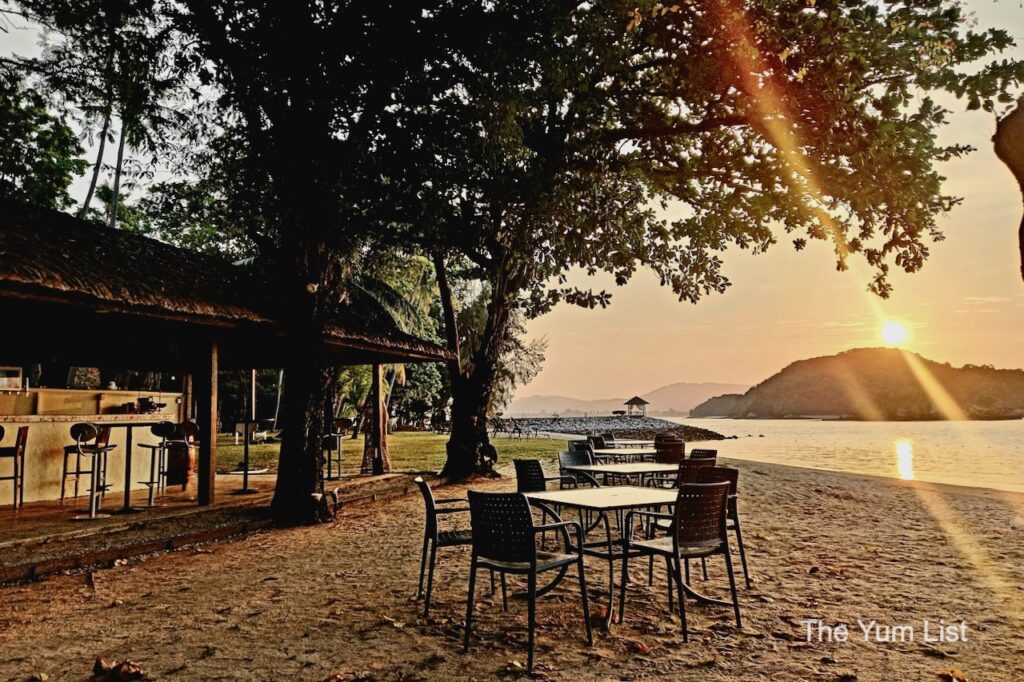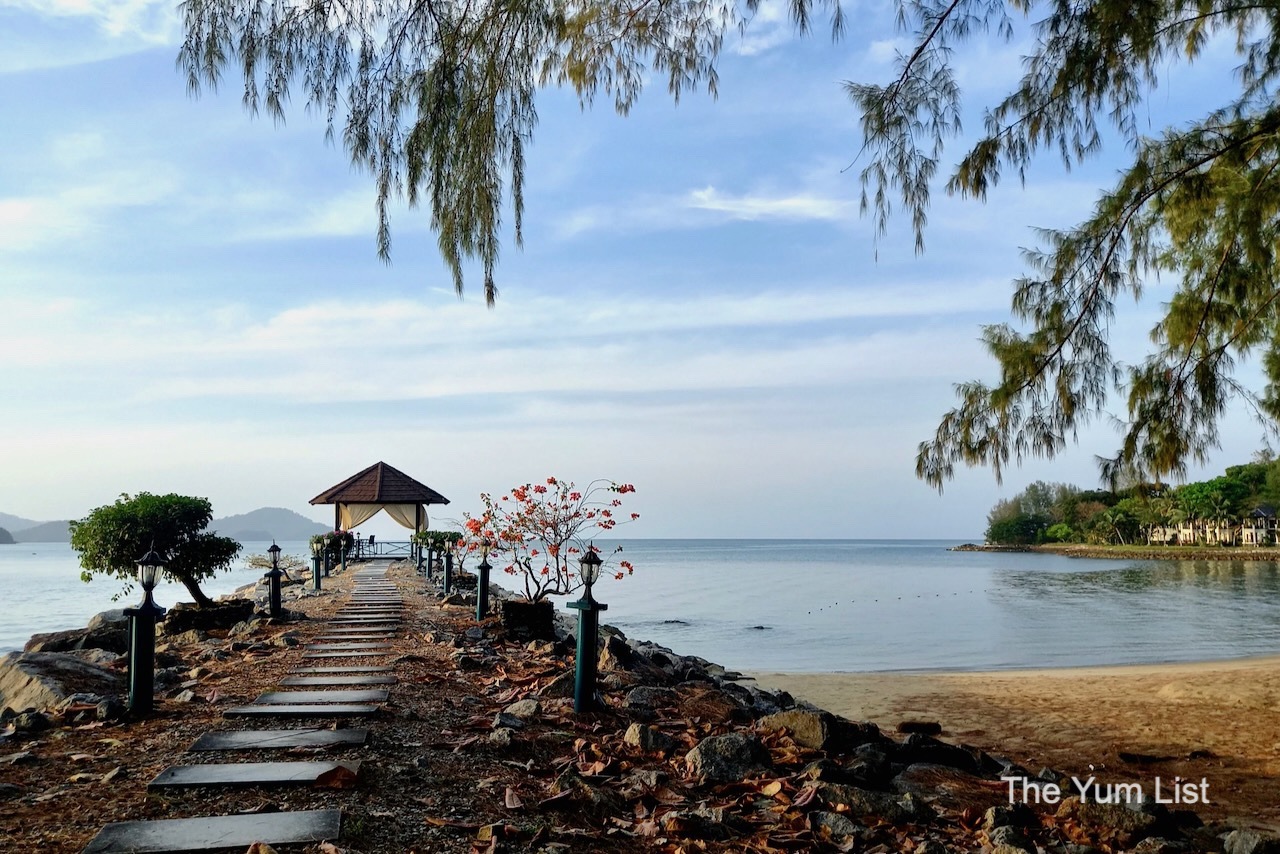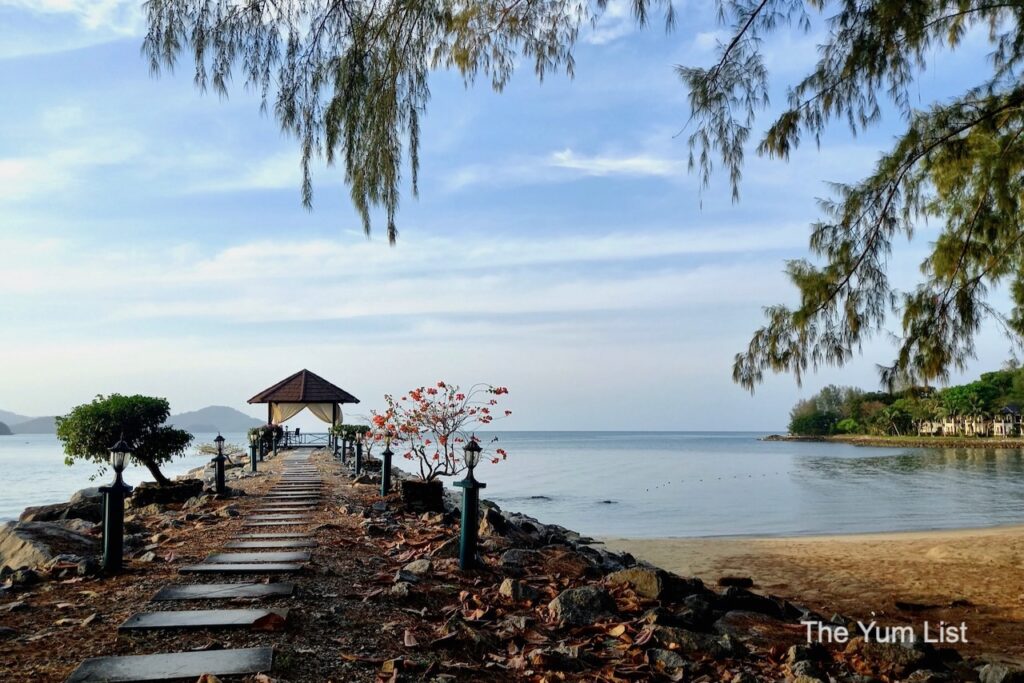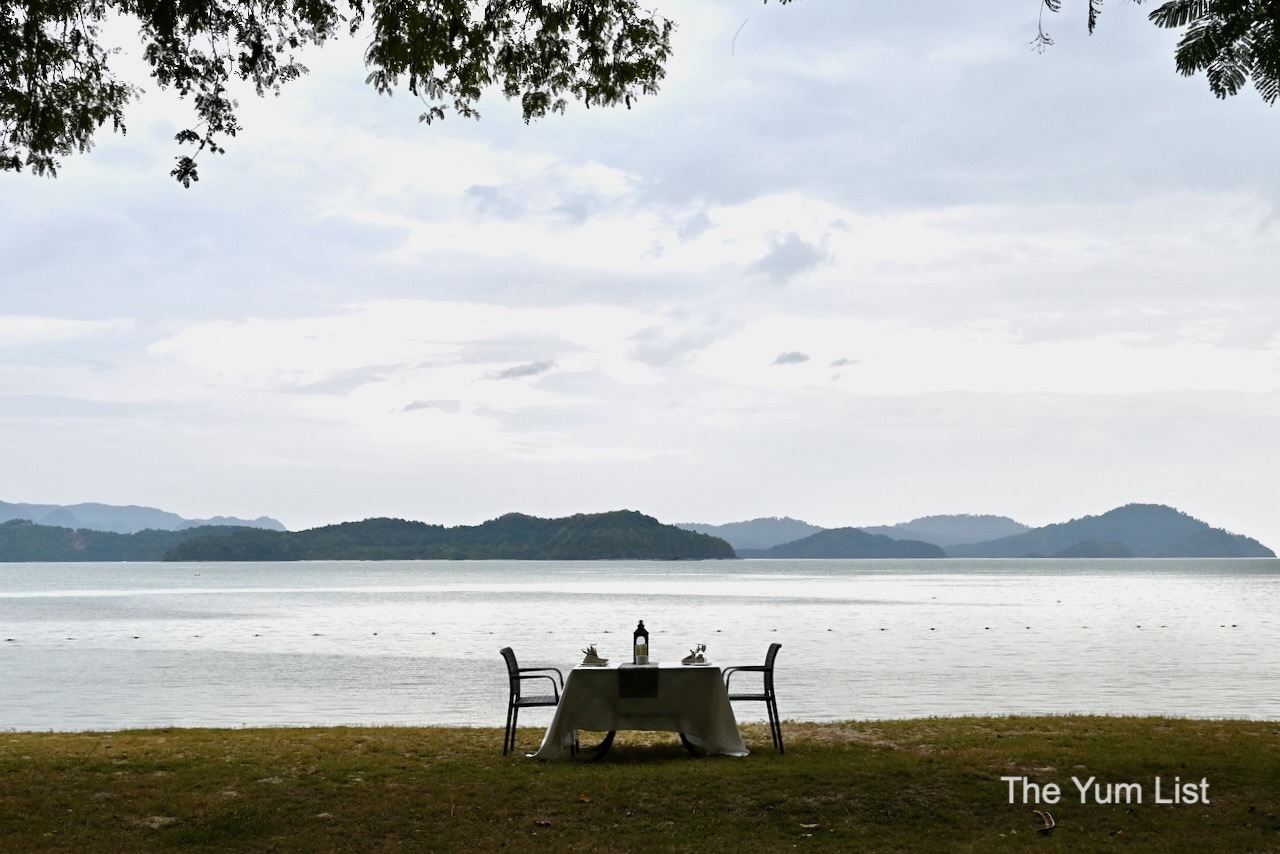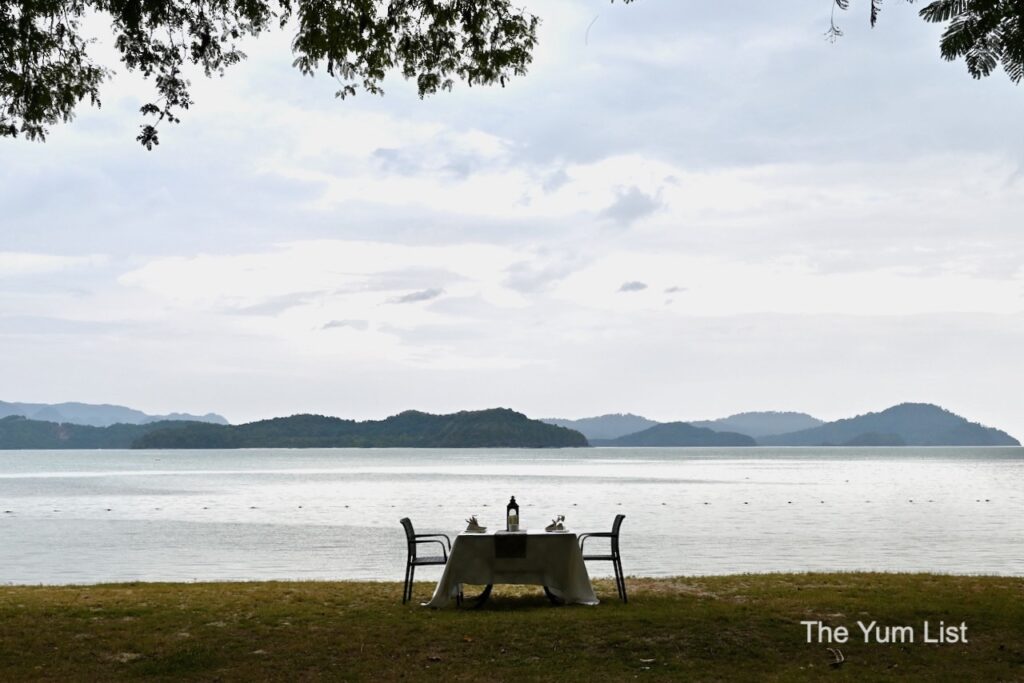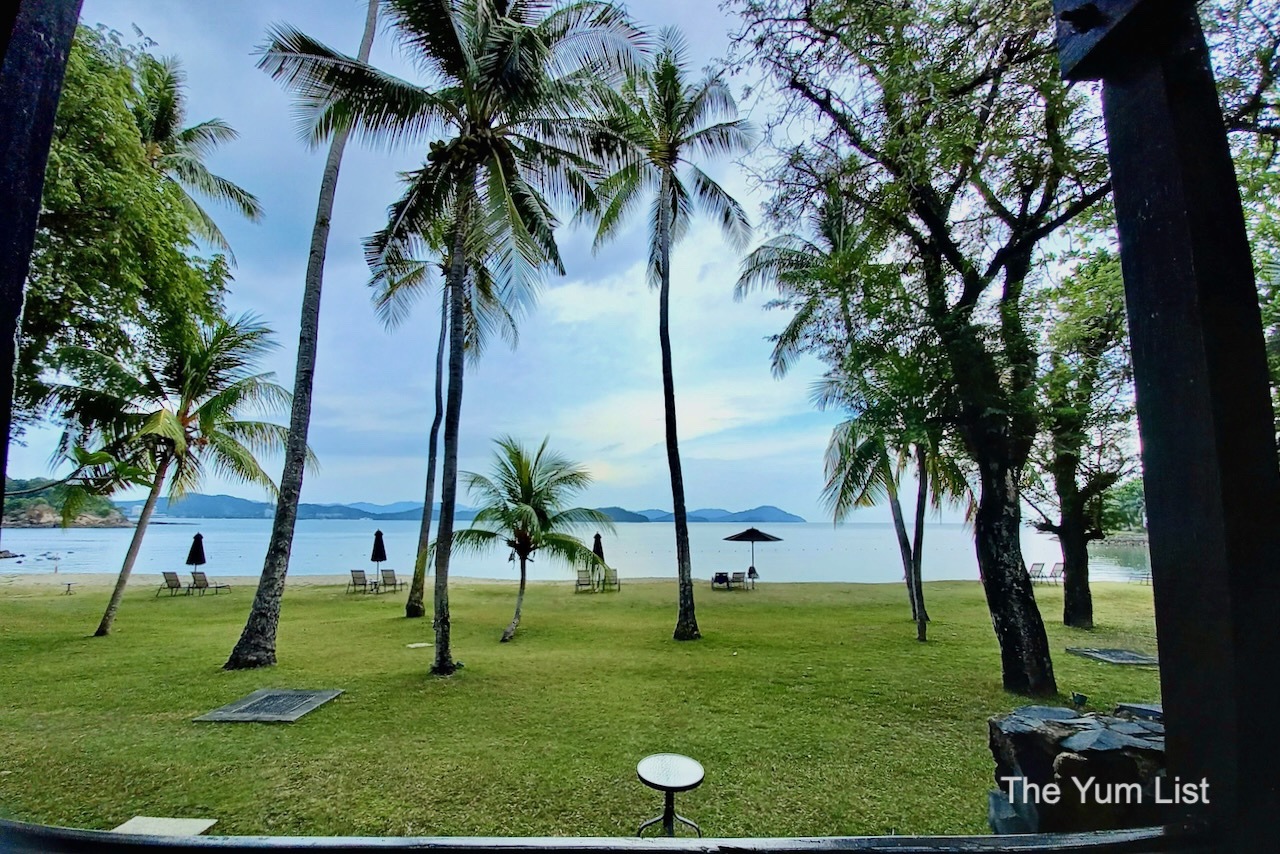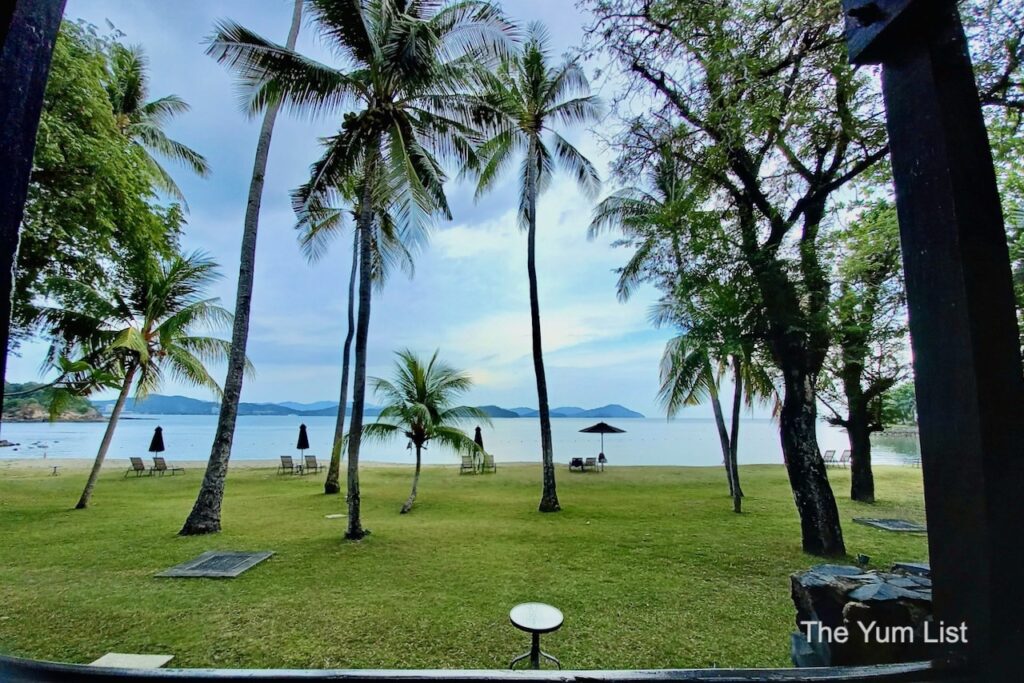 Reasons to stay at Rebak Island Resort & Marina, Langkawi: an expansive 390 acres of private island; less than a 20-minute journey (including a quick boat transfer) from the airport; jungle trails; sea view rooms; comfy beds; pretty grounds; peaceful getaway; gourmet burgers and a terrific rendang menu; skilful massage therapists.
Rebak Island Resort & Marina, Langkawi
Pulau Rebak Besar Peti Surat 125
Kuah, 07000 Langkawi, Kedah
www.rebakislandresort.com
+6 04 966 5566
[email protected]
Find more recommendations for travel to Langkawi here and stay up to date with the latest gourmet happenings in Malaysia here and here.