Via Pre KL
Words: Jacob Weber
Photos: Rich Callahan
A 'trattoria' is defined as a "small, traditionally family-owned, casual rustic neighbourhood restaurant found throughout Italy that serves fresh, unassuming local food".
Which is all fine – but there's one to be found in Bukit Damansara, too.
Via Pre Italian Restaurant has everything any good trattoria should, despite being 10,000km away from where it's 'supposed' to be. A charming atmosphere with cosy seating and a cute patio space for alfresco dining in a quiet corner of a leafy suburb. Wide smiles and warm welcomes from Italian brothers and owners Maurizio and chef Max (currently overseas but due to return in the summer) and their excellent team. And, of course, classic, authentic Italian fare to be washed down with some outstanding vino.
To be fair, given that the owners' Italian F&B legacy in KL includes (now sadly closed) BSC's Vineria and Bar Italia, the bar is high – and Via Pre has raised it.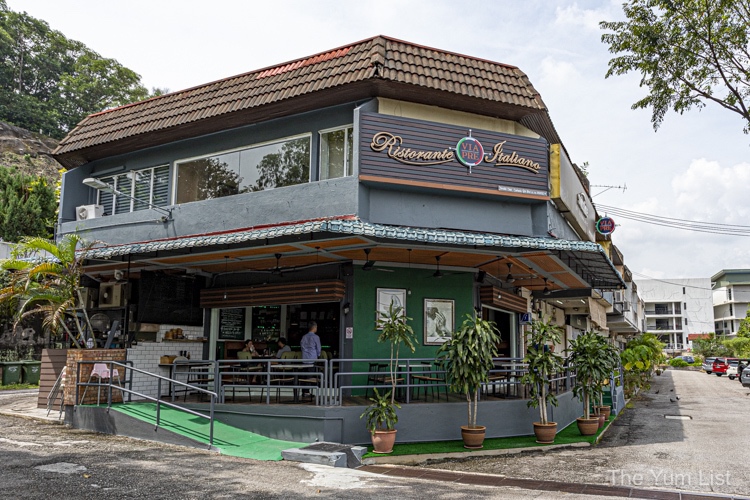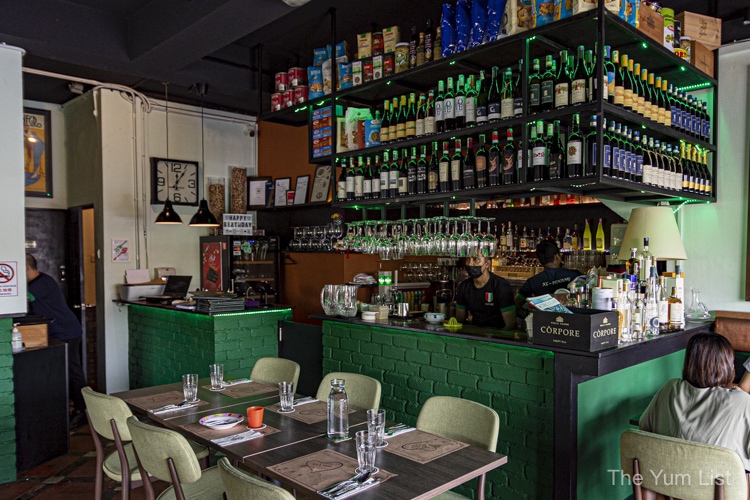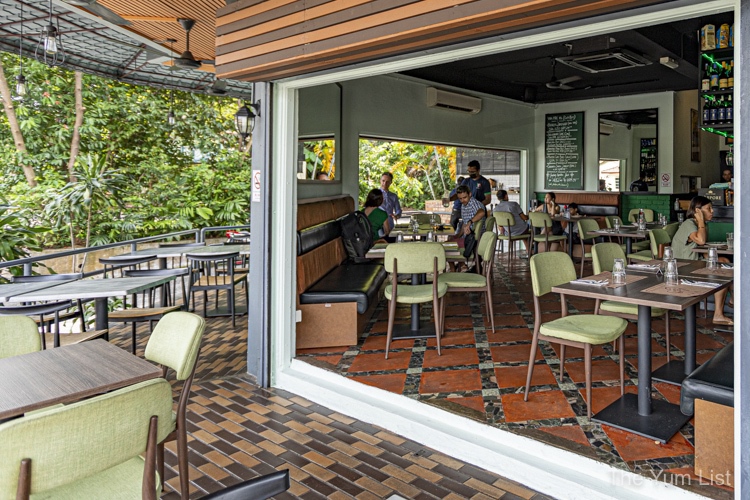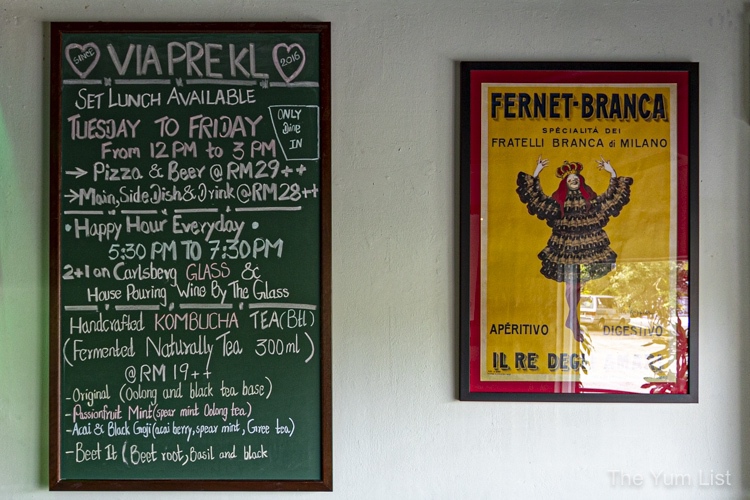 Antipasti, Sides & Salads at Via Pre KL
It's a sunny Saturday afternoon, and we're not in any kind of rush – the perfect conditions to make our way steadily through every section of the menu. We start, of course, with some homemade bread for the table, rustic, multi-cereal, and focaccia varieties, all equally soft and crispy and chewy in all the right places. It comes complimentary with any course, so whatever you're ordering, you can look forward to it.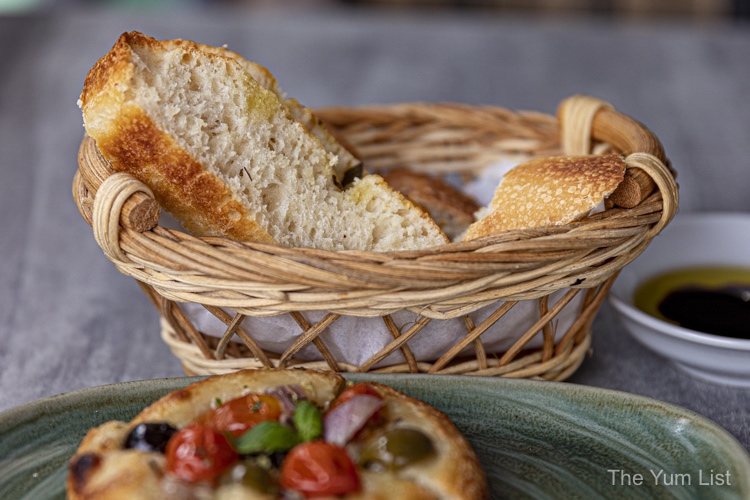 The first antipasto is Fake Parmigiana (RM32), so-called because it's air-fried rather than deep-fried, which is a clever and welcome touch. The three layers of eggplant fritters have a similar texture to the traditional version. It's just a little lighter – but no less comforting. In fact, it's even more comforting to know that it's all the healthier for not dripping in oil. Fresh tomato coulis and buffalo mozzarella play their supporting roles to perfection.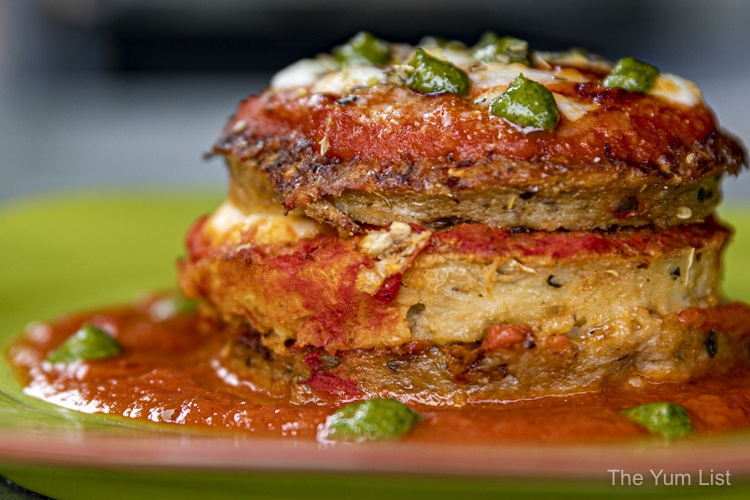 The Roasted Eggplant (RM22) is served on roasted pumpkin with a spicy sauce; a lovely medley of savoury, spicy and slightly sweet, with cashew nuts for a little crunch. Delicious.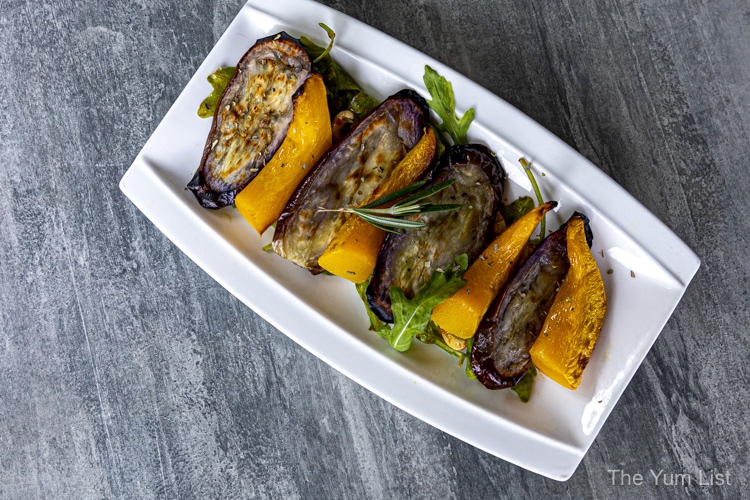 We all rush to grab a piece of the House Cicchetti (RM32) as soon as it arrives; a simple but brilliant serving of Italian beef bresaola with sour herb cream cheese and mushroom pickles, accompanied by rocket salad and half-dried tomatoes. It's very light, very fresh, and very tasty.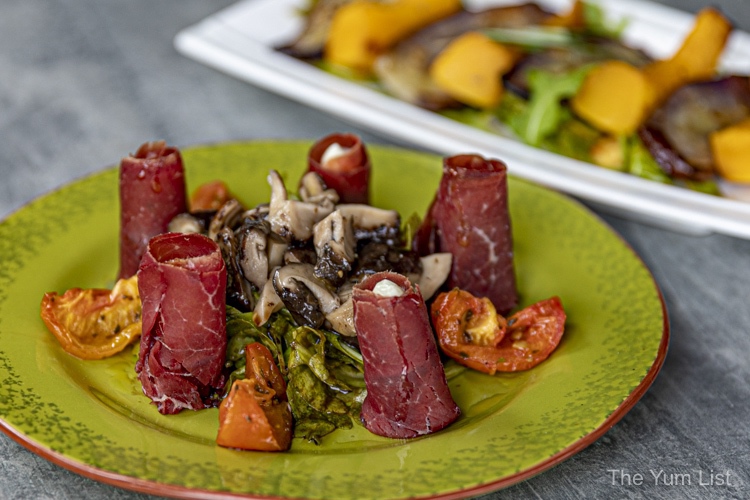 Via Pre KL's Nice Salad (RM52) is slightly more on the sour side than the traditional version – and yes, I must confess, for a second I thought the name was a reference to the salad's appeal, rather than its French city of origin. (Admit it, for a second, you did too.) This Mediterranean classic features mixed greens, smoked ocean trout, prawns and seared tuna steak, eggplant fritters, and some air-fried farinata (made with chickpeas) for extra texture.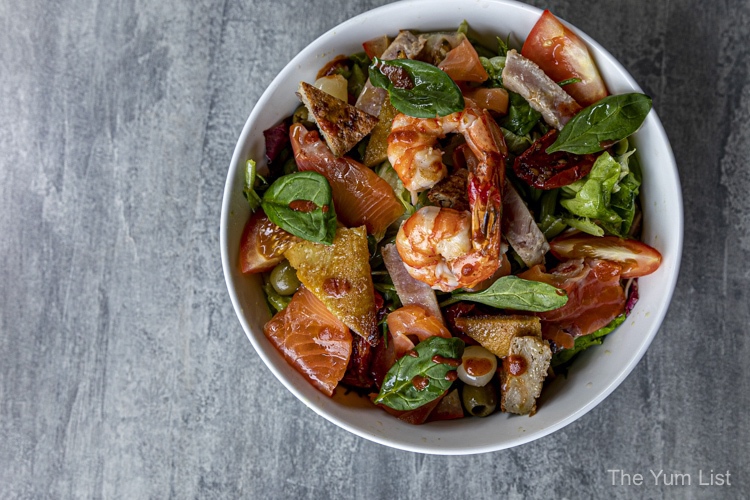 Proper Italian Pasta
We couldn't claim to have reviewed this Italian restaurant properly if we didn't have at least one pasta dish – so we have two.
The Pumpkin Gnocchi (RM39) is an absolutely perfect texture (handmade, of course). It's sauteed with gorgonzola and steamed zucchini and topped with Cecina beef ham. Bliss.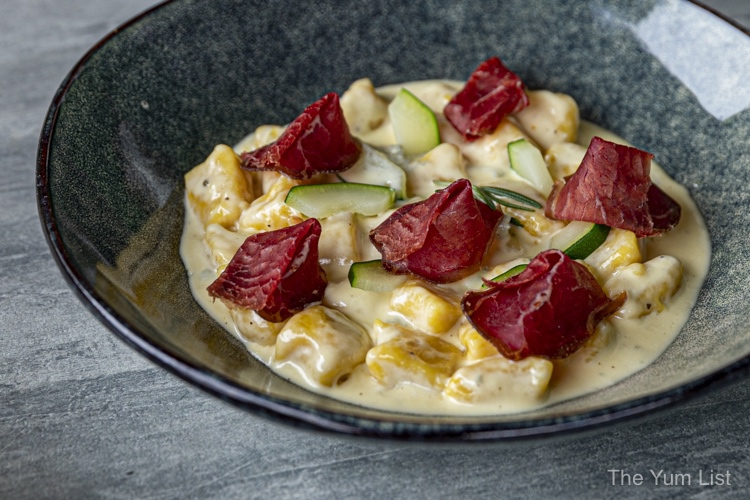 The Spaghetti Pesto (RM58) comes with scallops and prawns – for a second, we could be on the Amalfi Coast – and a dry vegetable garnish for a nice crunch against the well-cooked spaghetti. The pesto is excellent – need I say it's homemade?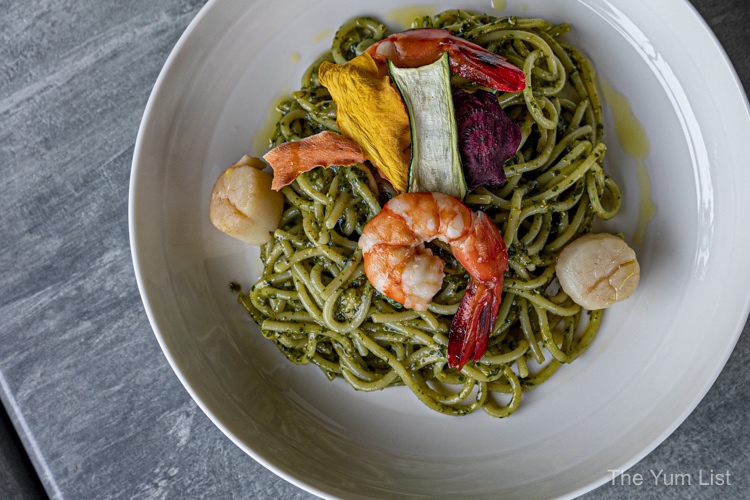 Main Courses
We're really getting into our stride now – helped along by some very friendly and attentive service – and move smoothly into some hearty Italian main courses. The Fish Steak (RM68) is a classic Southern Italian recipe; pan-fried barramundi with roasted vegetables, red onion compote, white wine and lemon. I wouldn't usually order a fish steak, preferring my meat red and medium-rare, but I would definitely order this again.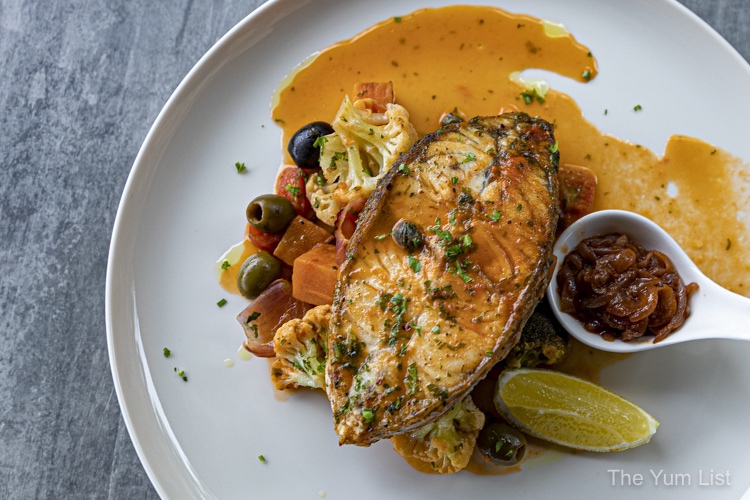 The Lamb Rack (RM98) is a work of art; marinated overnight in oil, herbs and garlic, before being quickly pan-fried, left to rest with some eggplant paste and creamy goat's cheese, and finished off in the oven. It's served with sweet potatoes and French beans, and there is absolutely nothing left on the plate after five minutes.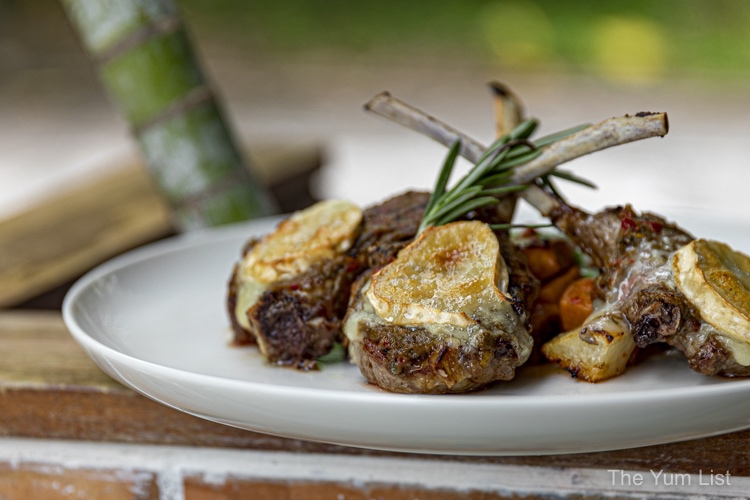 Dolce at Via Pre KL
The dessert menu is bursting with traditional European temptations, and we don't know where to start. Thankfully, Maurizio is on hand (as he has been all afternoon) to recommend some of his favourites, and we're not going to protest.
The Crème Brulee (RM19) is Via Pre's own sour lime and vanilla version, adding a hint of the tropics to this traditional French pudding. It's nice and creamy, with a perfectly crispy layer of caramelised sugar on top, with a nice tang coming from the lime.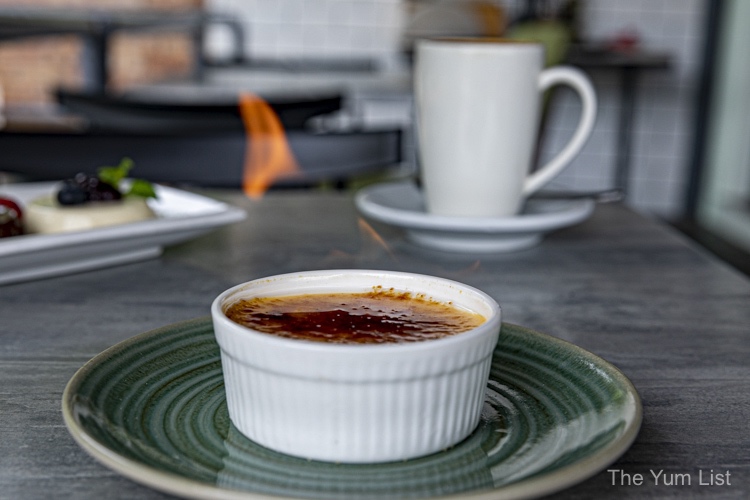 We then get to try both the Panna Cotta Frutta (RM24) and Panna Cotta Bianca & Nera (RM22), and we are very grateful for it. The Frutta comes with berries soaked in balsamic vinegar for a beautifully sweet and tangy flavour, with a rich, real Madagascar vanilla. It's divine – and then Rich and I try a forkful of the Bianca & Nera, and both simultaneously whimper. It's absolutely stunning. The bitter dark chocolate from Turin contrasts and complements the classic creamy panna cotta, and it's just wonderful. Even Monica, who never usually eats desserts, is tempted to try these after our involuntary reaction. We probably convinced the diners at the next table without realising it, too.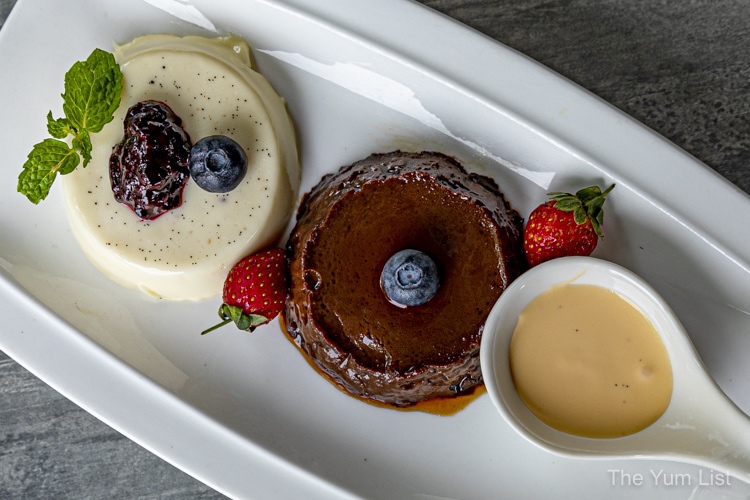 For a fitting finish, we indulge in handmade chocolates – coffee and berry, each as delicious as the next.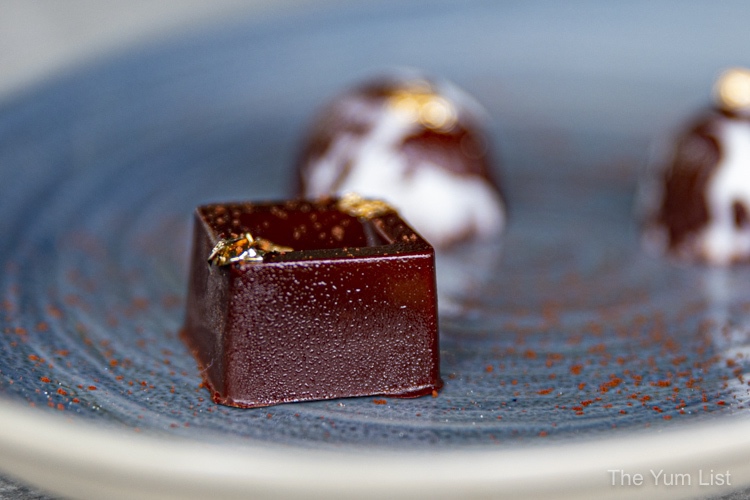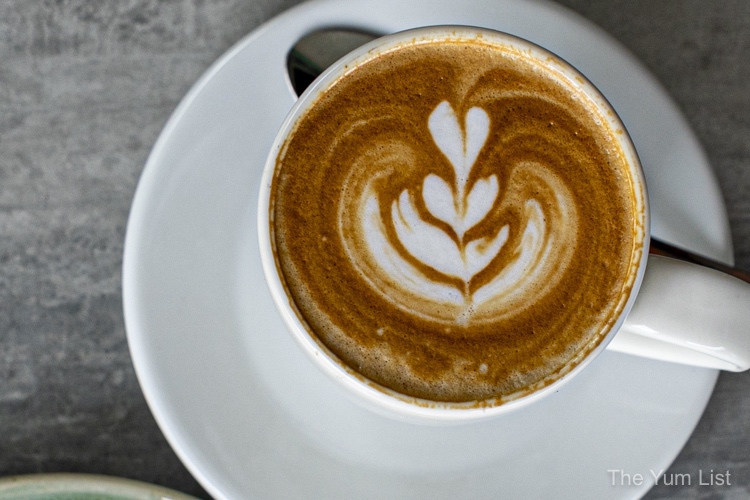 Italian Wine List
Naturally, Via Pre has a fantastic selection of wines to savour on a sunny afternoon. Or a rainy evening. Or a … you get the idea. We start our meal with a bottle of Prosecco di Valdobbiadene Superiore Andreola Dirupo DOCG (RM 258), a beautiful, crisp sip. DOCG means "Controlled and Guaranteed Denomination of Origin", a prestigious label that only graces deserving Italian wines and means its authenticity has been rigorously tested. Produced exclusively in the Conegliano Valdobbiadene hills of North-East Italy from the Glera grapes grown here for over three centuries, this is one of the more premium Proseccos – with a capital P – that you will come across. We try the Extra Dry, made from a selection of the steepest vineyards in the region and their unique blend of soils and minerals. There are gentle floral and citrus notes and even a delicate hint of spice – ideal for the weather and even better to open the palate.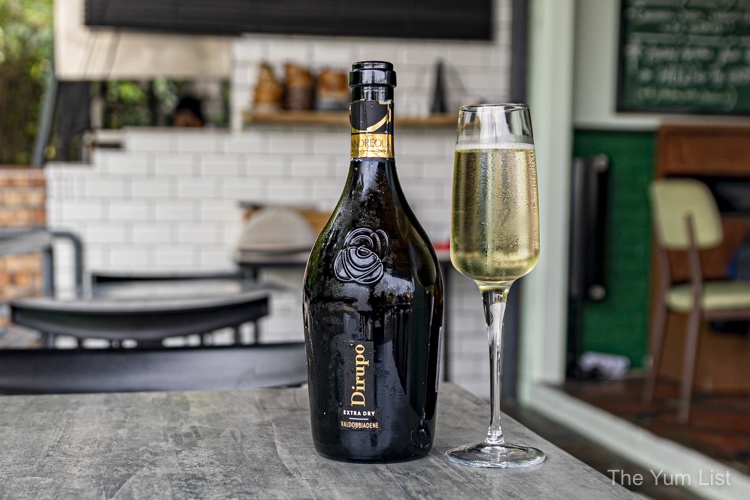 To go with the mains, Maurizio proudly produces a new bottle of red that he'll be introducing soon: a Montepulciano D'Abruzzo Zaccagnini San Clemente Riserva DOC 2016 (RM318/bottle). It's a delicious, full-bodied red with notes of strawberries and vanilla with a deep, long finish. Rich doesn't drink, and Monica insists that she's "having a week off the booze" (as Rich and I roll our eyes) – so it falls to me to fill my glass several times. Oh, what a shame …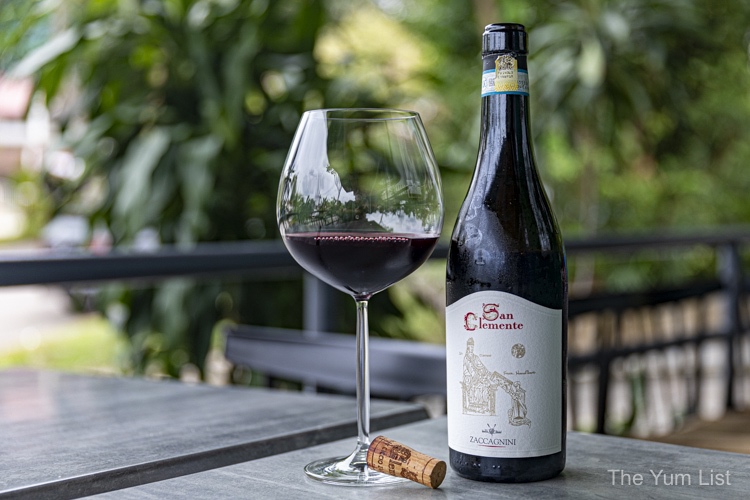 Via Pre KL – Italian Restaurant Review
The ambience, the attentive staff, the authentic Italian food… It's no wonder Via Pre has become a regular haunt for many, whether for a couple's outing or a family dinner. Heck, I could spend a few hours here by myself sipping coffee and/or wine on the patio in the leafy shade. Everything is genuine, right down to the homemade bread, and there's something on the menu for everyone. They even do 100% gluten-free chickpea-based flatbreads. And by not being afraid to experiment slightly with the classics, they're establishing their own traditions as they create their own little corner of Italy, right here in Bukit Damansara.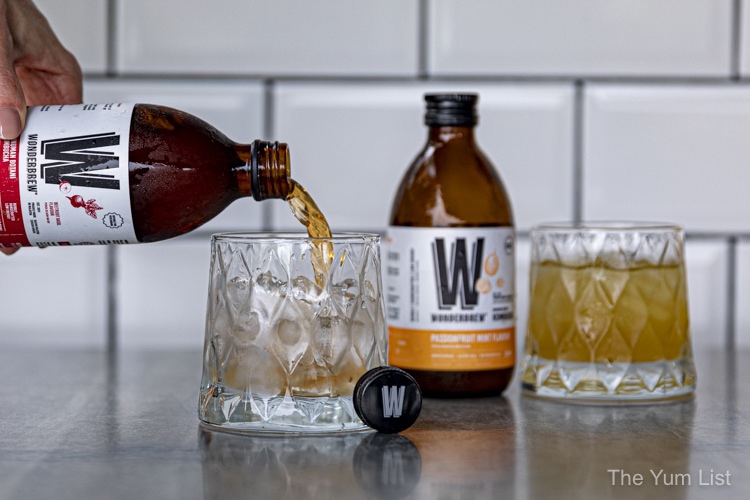 Reasons to visit Via Pre KL: authentic Italian food in generous portions; exceptional and attentive service with great energy from the staff; a charming, quiet setting with lots of greenery and very little noise; premium wine selection, as well as extensive cocktails and aperitivi.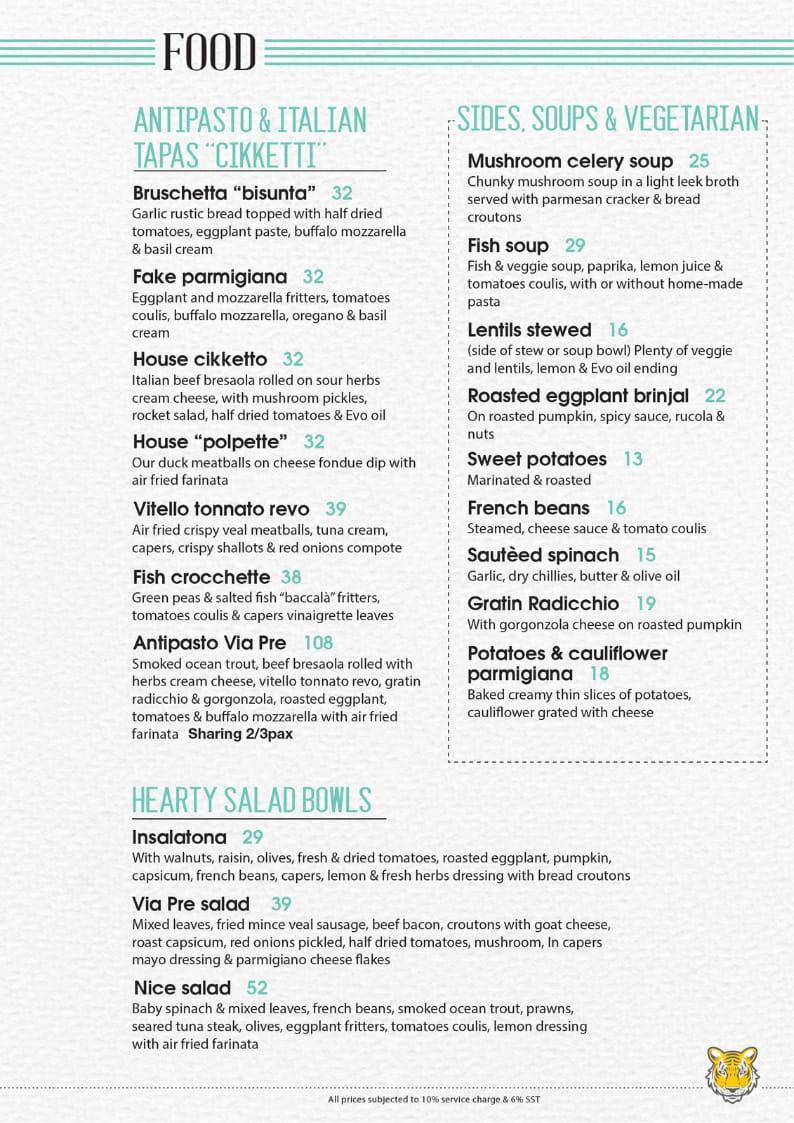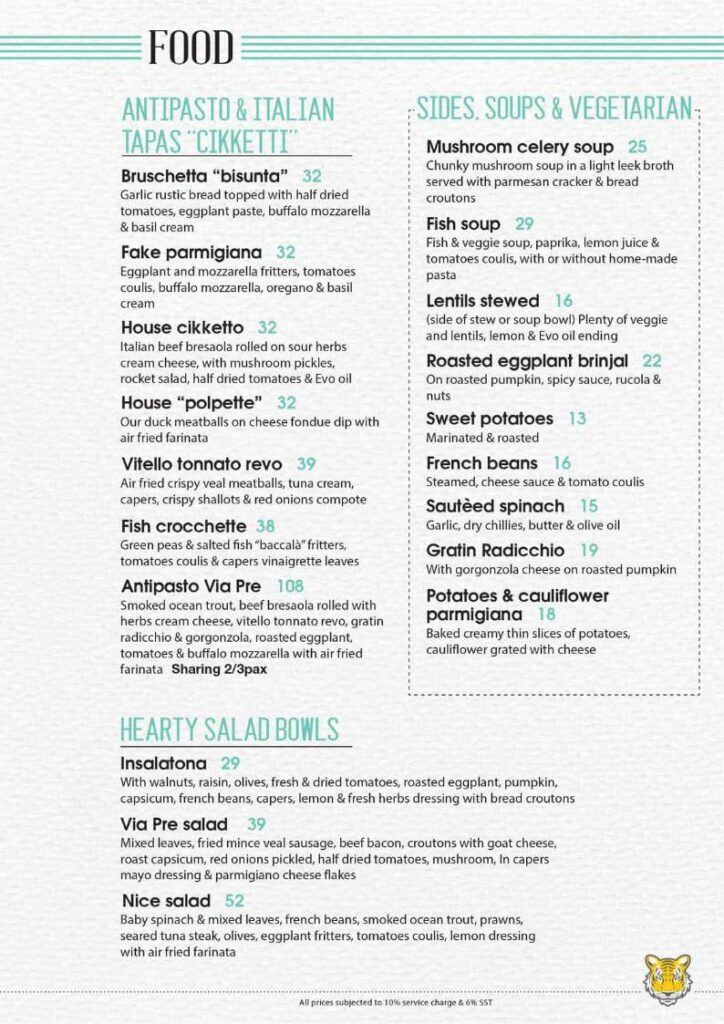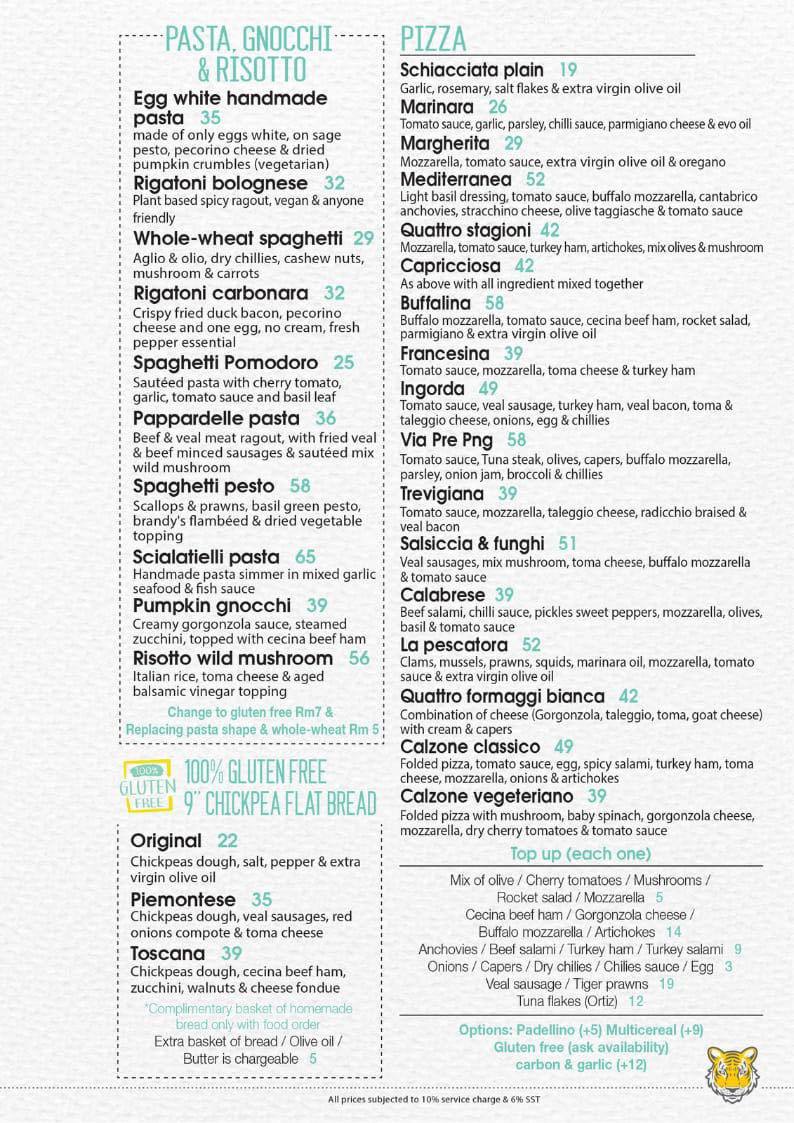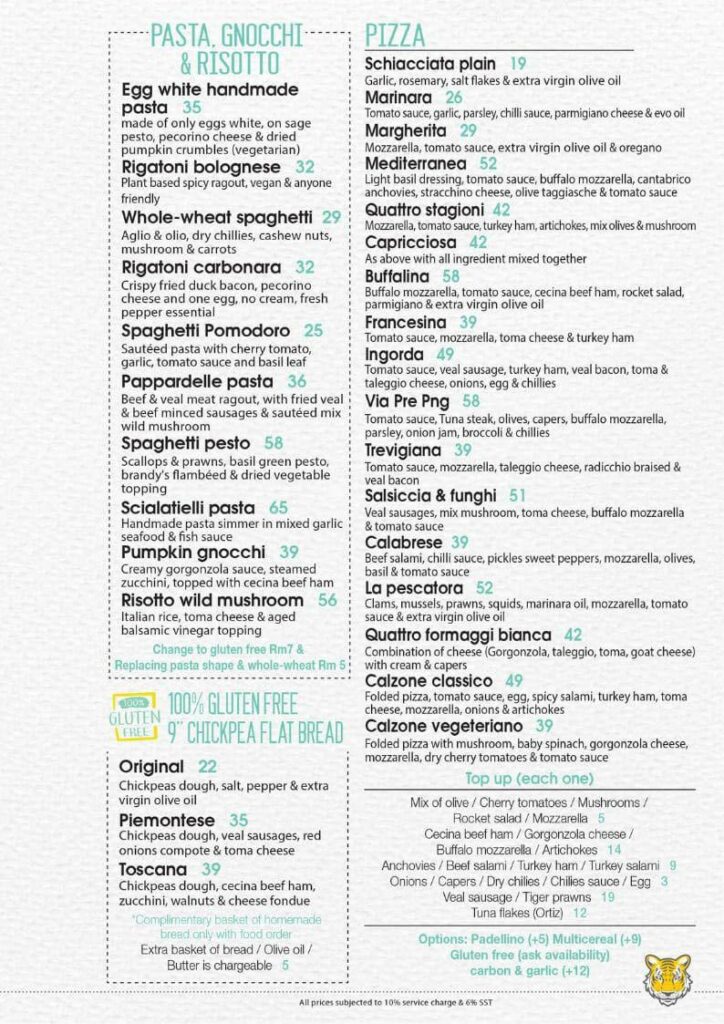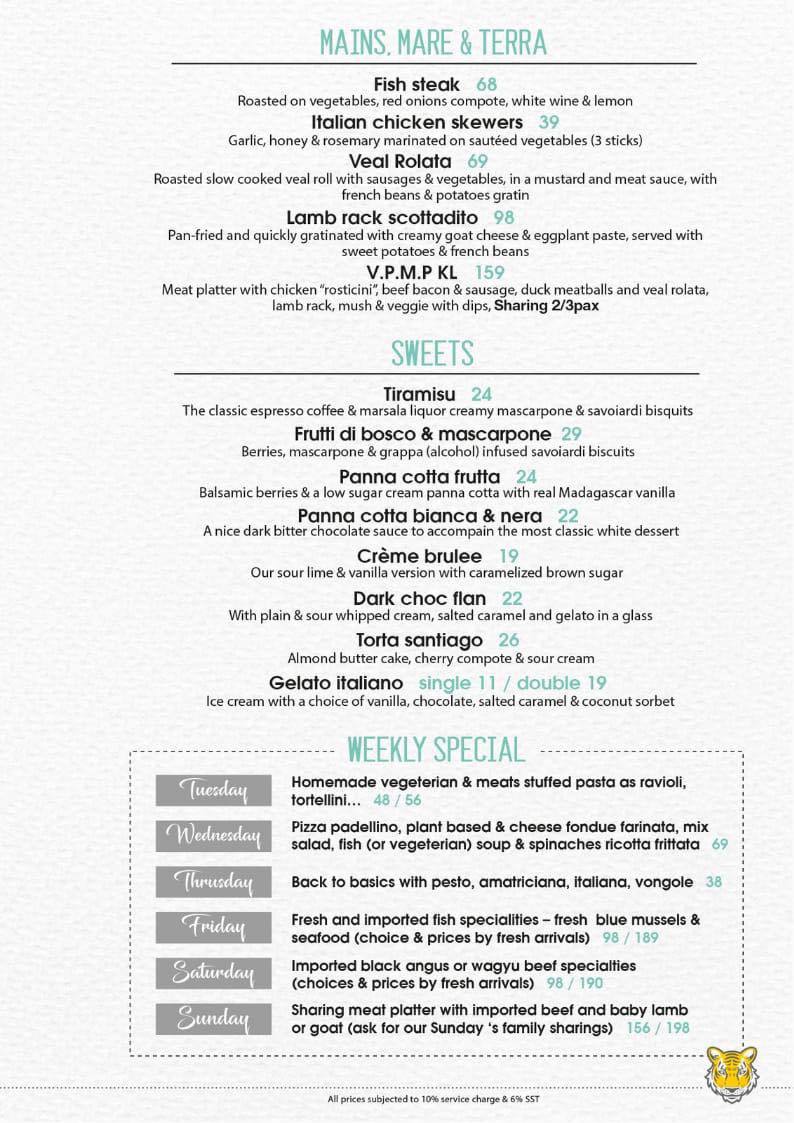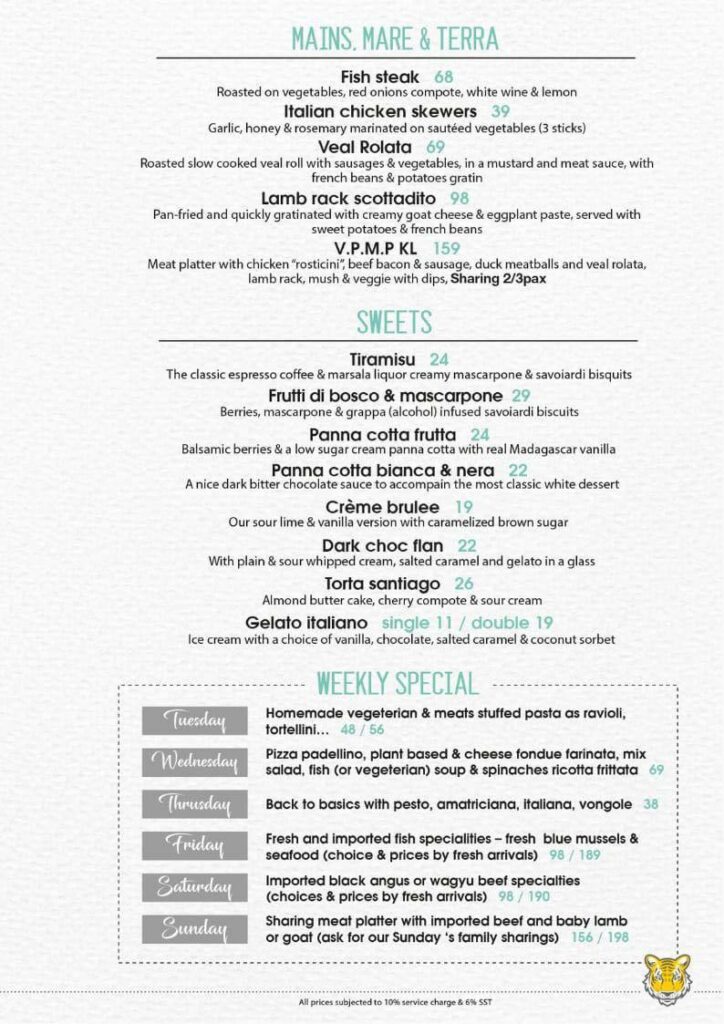 Via Pre KL – Italian Restaurant
25 Lorong Setiabistari 2, Taman Bukit Damansara
Damansara 50490, Kuala Lumpur, Malaysia
@viaprekul
+6 (0)3 2011 2003
Via Pre KL Opening Hours
Open 11.30am-3.30pm, 5.30pm-10.30pm. (Friday & Saturday until 11pm)
Closed on Mondays.
Find more Italian restaurants in KL here and stay up-to-date on the latest happenings in KL's food and beverage scene here and here.