Unseen Beauty – Spotlight Menu 4.0 at Reka:Bar
Words: Matt Brown
Photos: Monica Tindall
A brilliant combination of scientific discovery and cool modern aesthetic make Reka:Bar a go-to destination for a great night out in Bukit Damansara. Located in a row of shophouses and upstairs venues for wining and dining, Reka:Bar stakes a unique claim to being a laboratory where people can drink the experiments. Named after the Malay word for 'to create', as well as taking a portion of the word 'eureka', which means 'discovery', innovation, curiosity and fine attention to detail are the hallmarks of this bar. It was opened just over a year and a half ago by some of K.L.'s most experienced bartenders and hospitality stewards. Led by the knowledgeable and enthusiastic Giovanni Magliaro, the concept is not only to entertain and satiate but also to educate. Don't worry, though – this ain't your Grandma's science lab.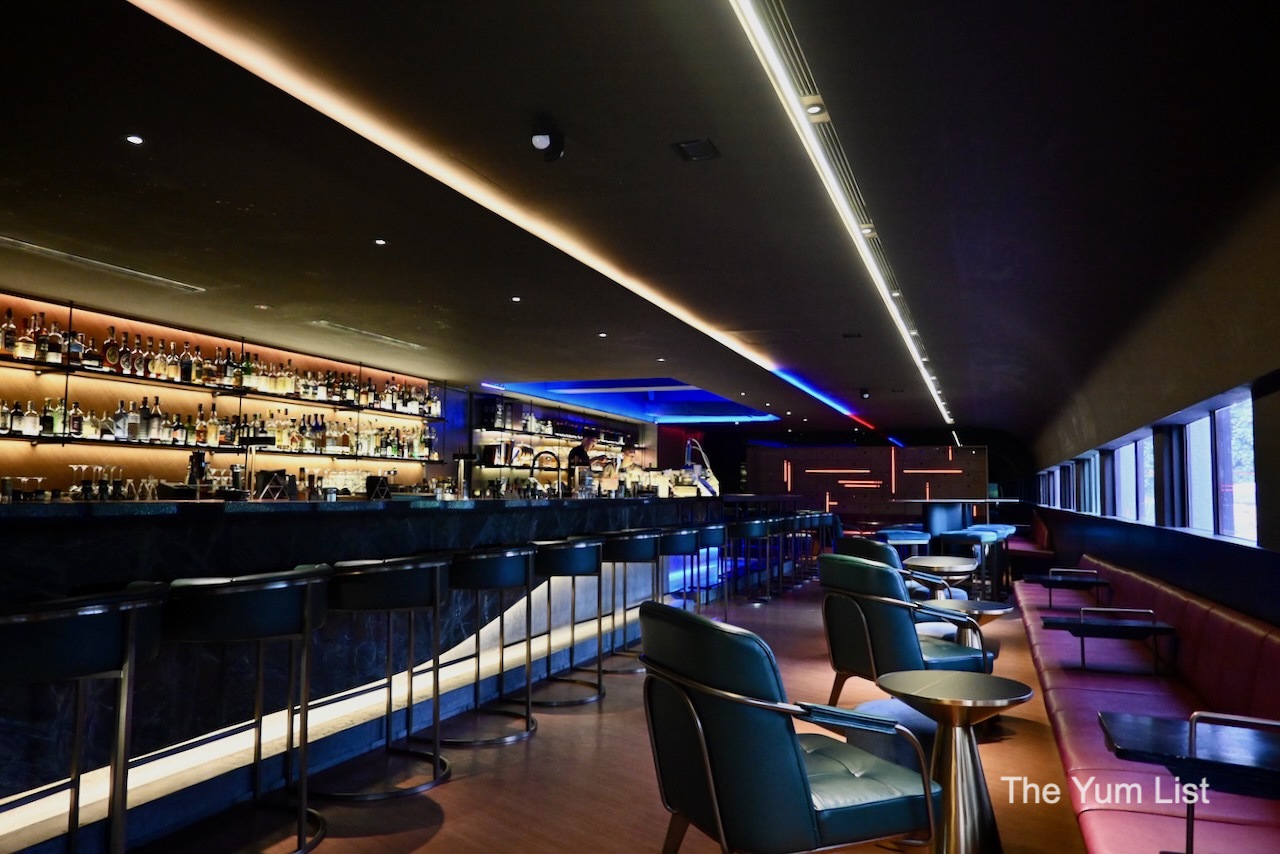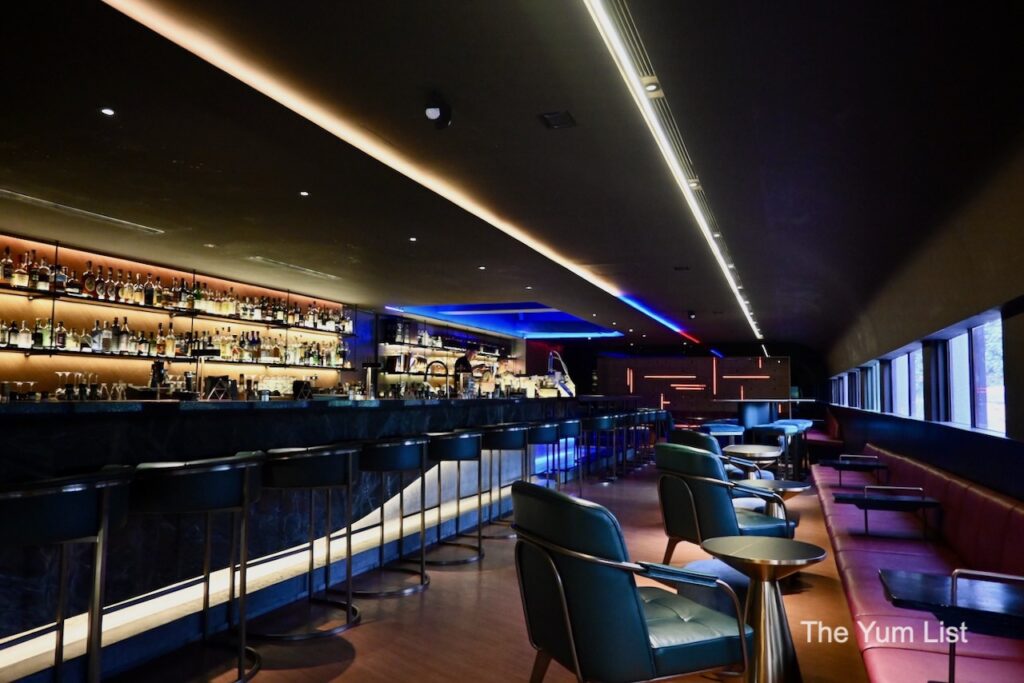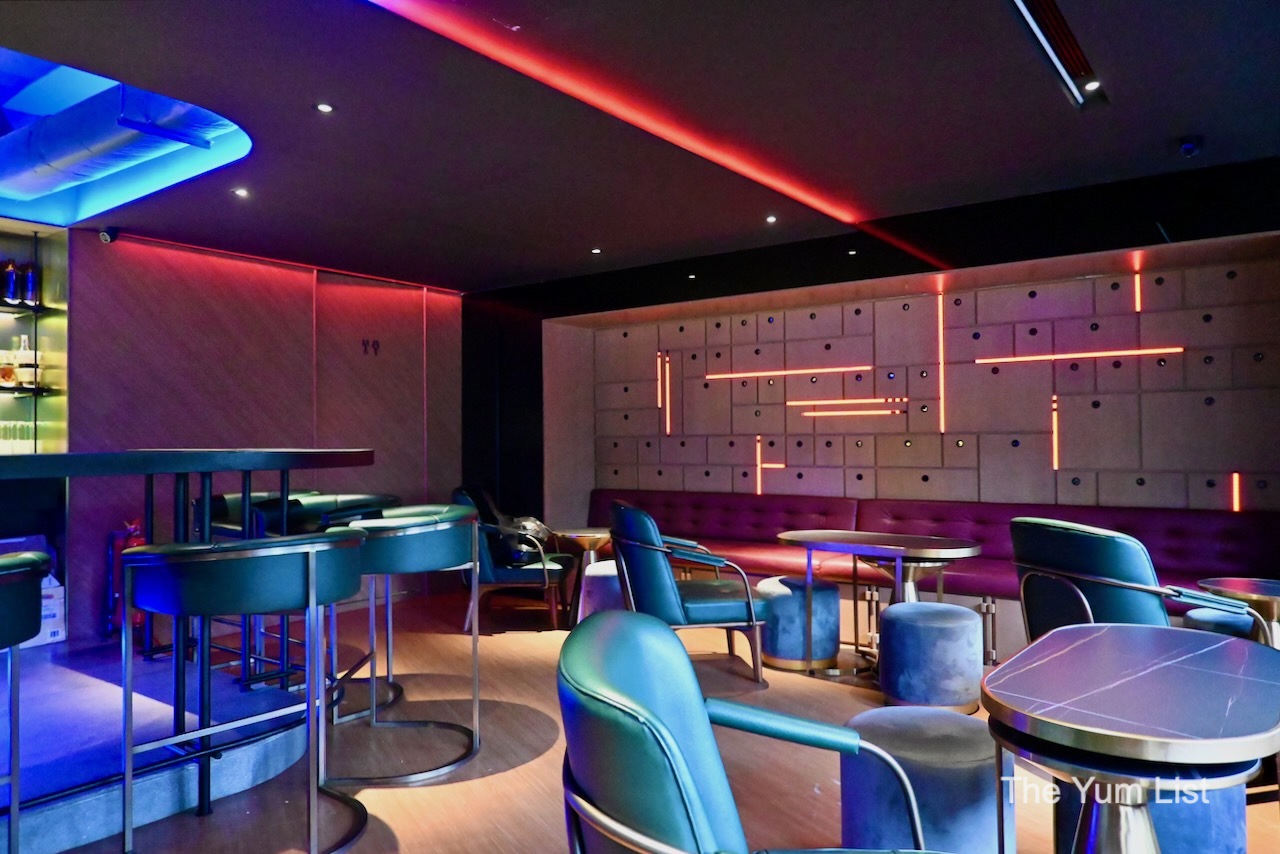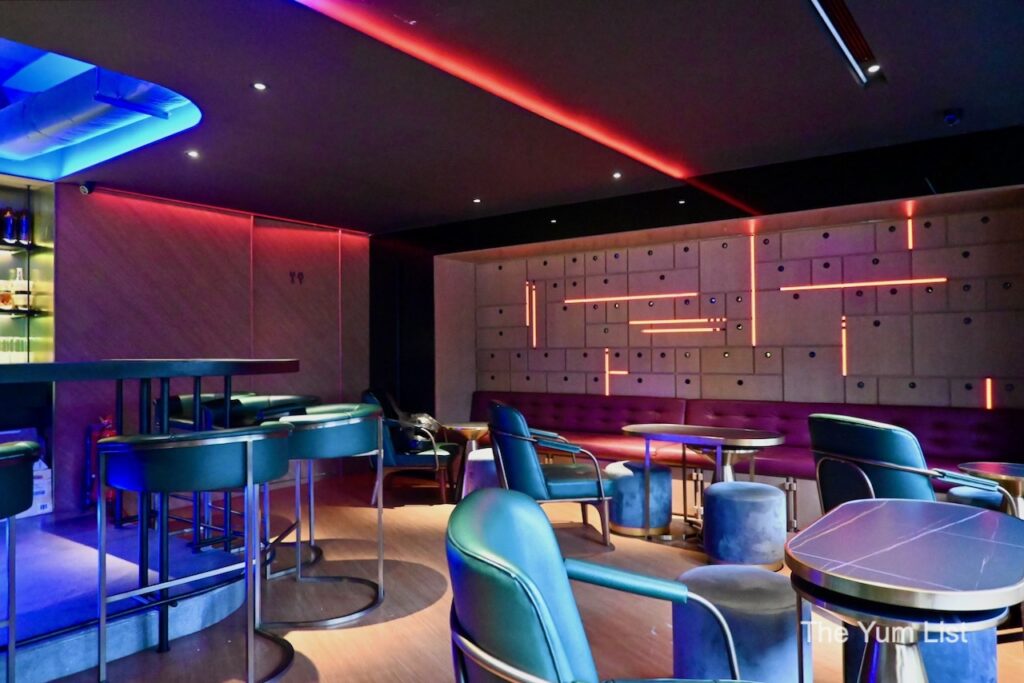 Signature Menu at Reka:Bar
Like all good scientists referring to their Periodic Table of the Elements, the creators at Reka:Bar have a go-to menu from which guests can choose before they embark upon any adventure of their choosing. The tantalisingly named Domino Effect showcases 12 drinks, all featuring a shared main ingredient, as well as incorporating in their mix an element from the drink before.
A part of the ethos is a strong belief in the value of sustainability, not just for the environmental benefits but also as a unique way to inspire and infuse their drinks. Leftover ingredients from one drink might be fermented for a period of time before contributing to an elixir elsewhere, hence the domino name for this circle of creativity. Adding to this unique way of approaching their drinks, the team offers a welcome drink shot that blends all 12 primary ingredients from this menu – a highly tasty and efficient way to begin your evening!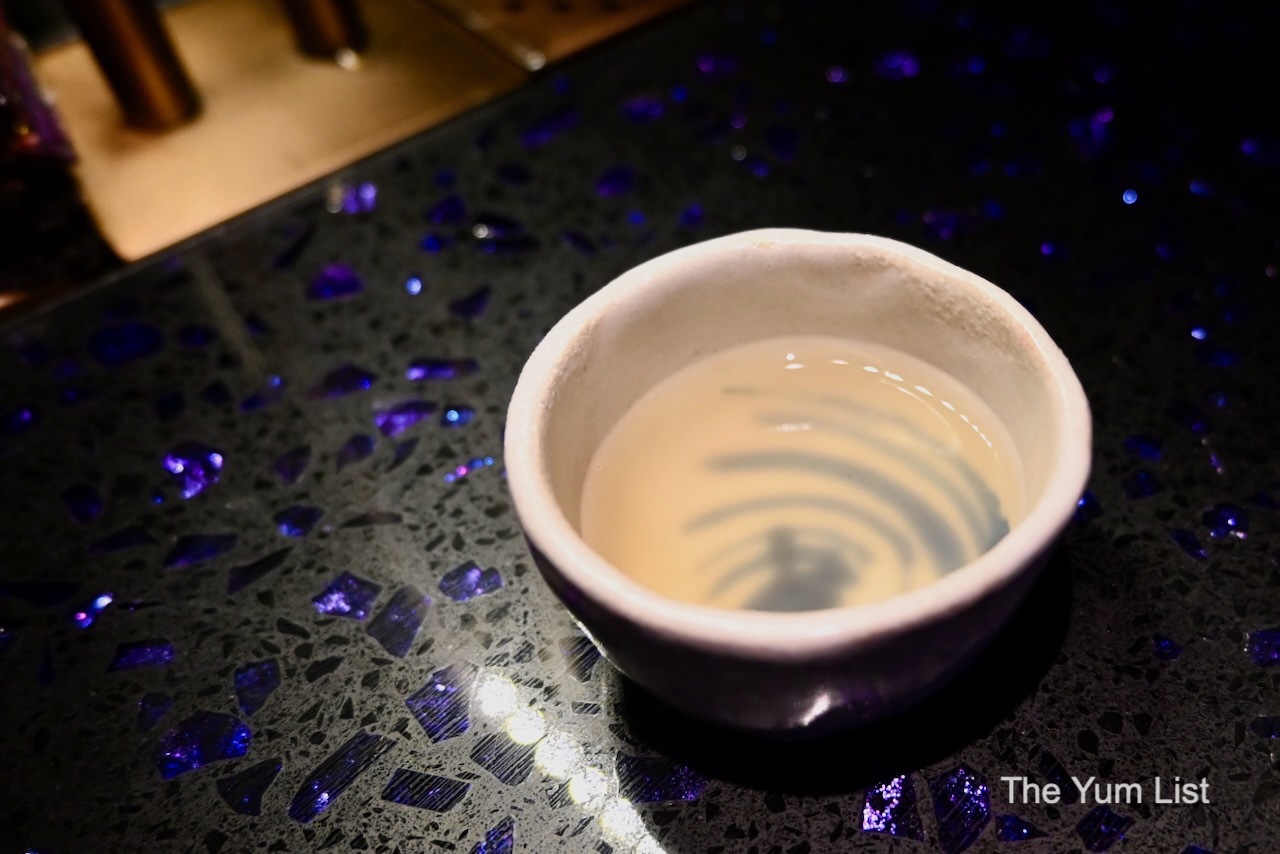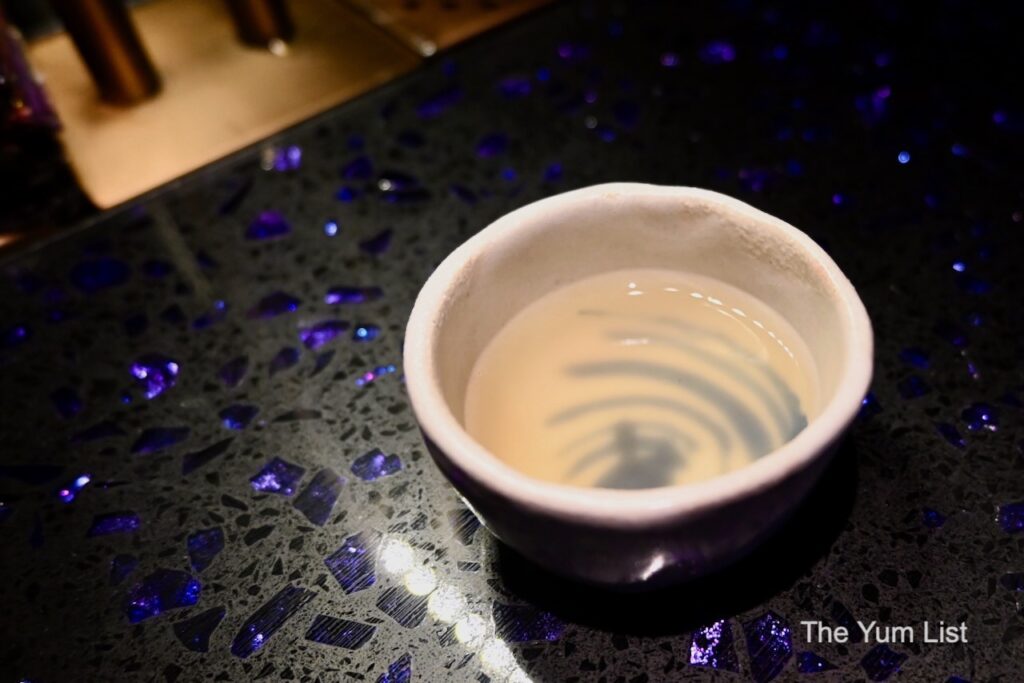 Spotlight Menu 4.0 – Unseen Beauty – Drinks
Every three to four months, the Reka:Bar scientists formulate a new and exciting menu that encourages patrons to imbibe, consume and learn a new thing or two about the world. The latest is a tribute to the people quietly and tirelessly running Malaysia behind the scenes; members from the communities of Indonesia, Myanmar, Nepal, Bangladesh and the Philippines. The five drinks represent each of these countries, are all priced at RM48++, and a percentage of profits from the Unseen Beauty menu are donated to a local refugee charity.
Representing Bangladesh, the Bor-Honey is inspired by former employee Harry and combines ginger honey, mint lassi, Ocho Blanco, black salt and calamansi, all blended with yoghurt. It's a light, refreshing start to the evening with wonderfully smooth flavours sitting beneath a betel leaf garnish filled with a sweet fennel mix. This whole experience was an incredibly memorable one to kick off the night and was well appreciated by our whole party.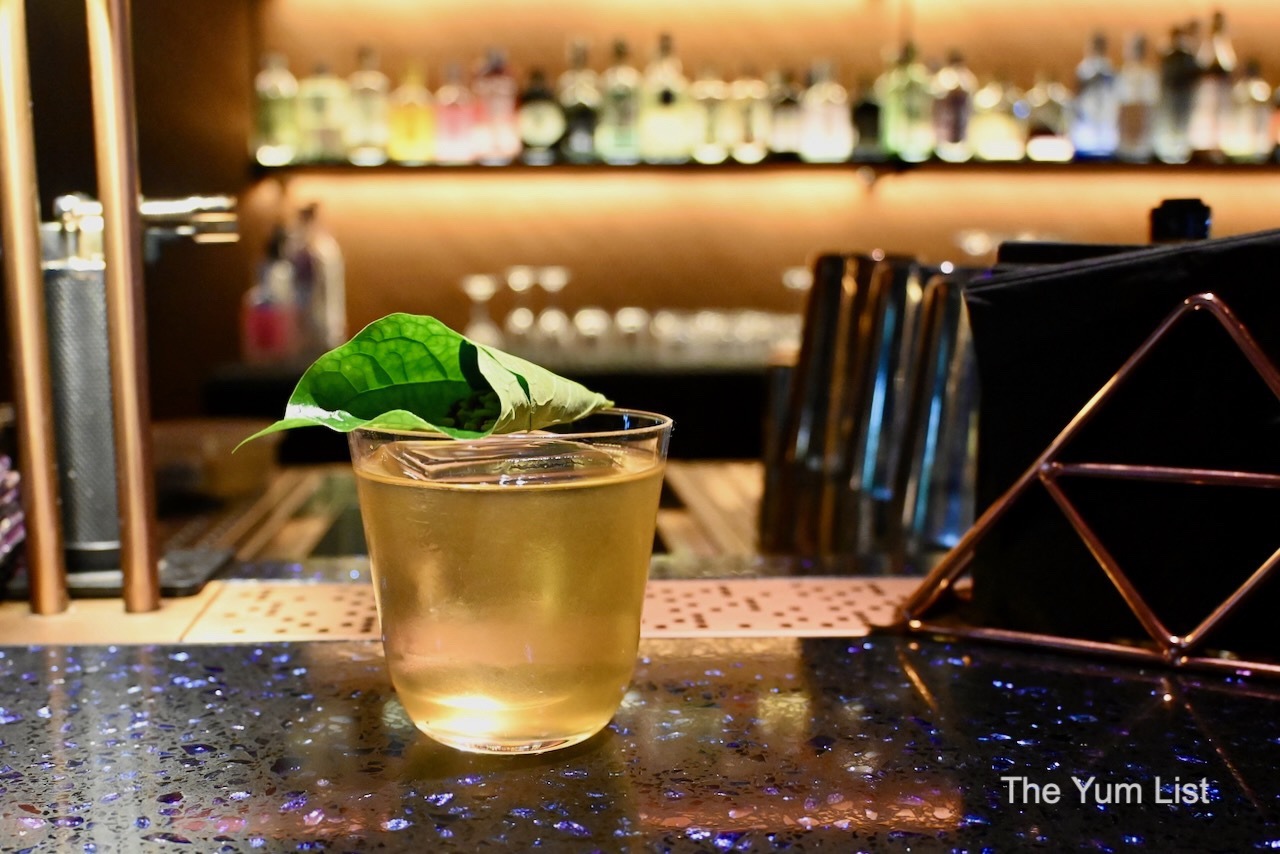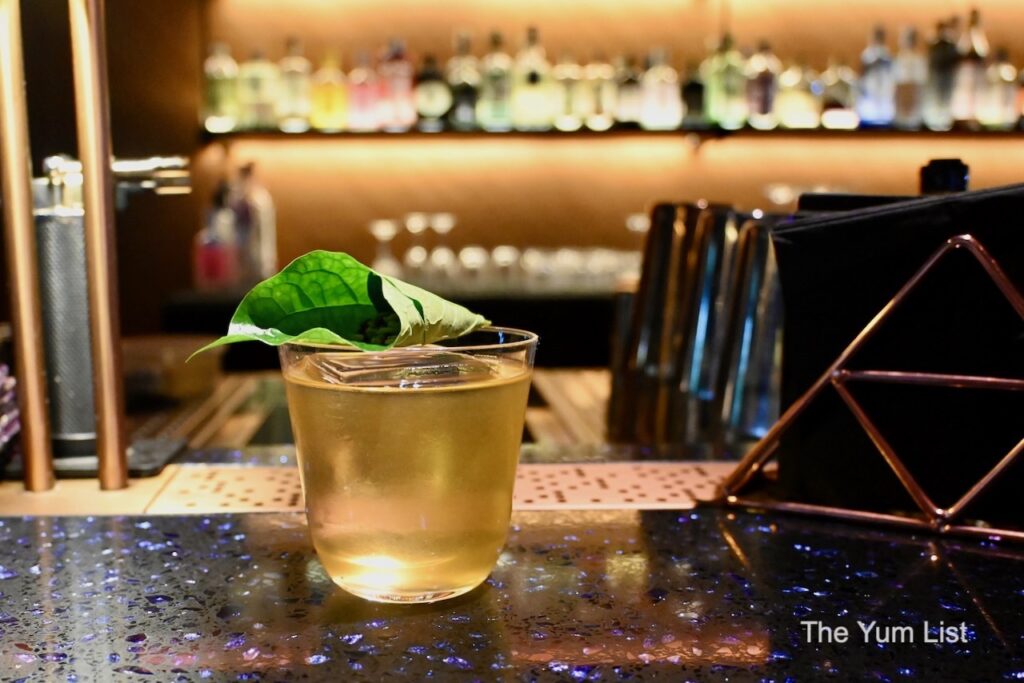 Myanmar is a Buddhist country with little excess regarding their spirits, so the Y.P.A. (Yangon Pale Ale) is a cocktail compellingly replicating a beer. Using house-made hopped toddy with Beefeater Gin, sandalwood and mango tea cordial, this is another light drink that goes down easily and is topped with a tea-infused coconut agar-agar garnish.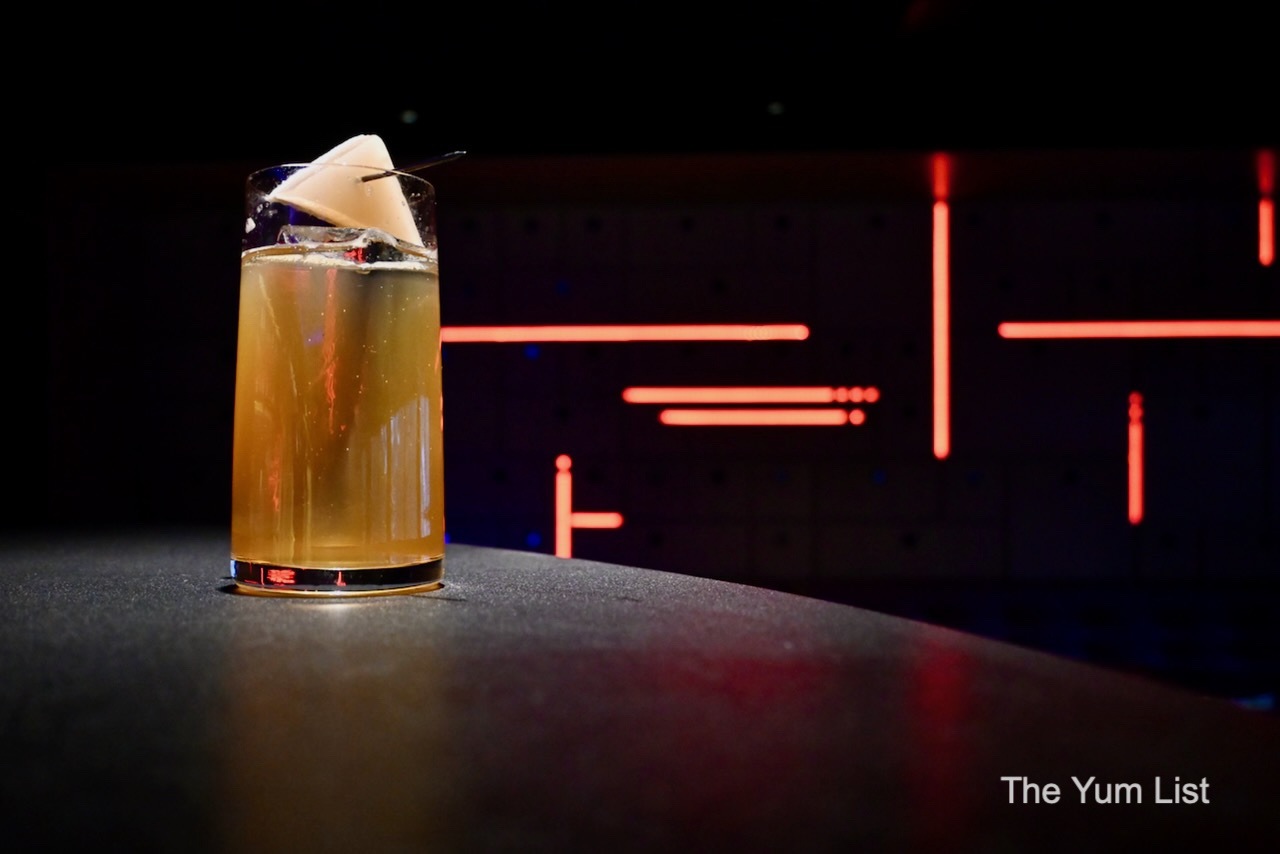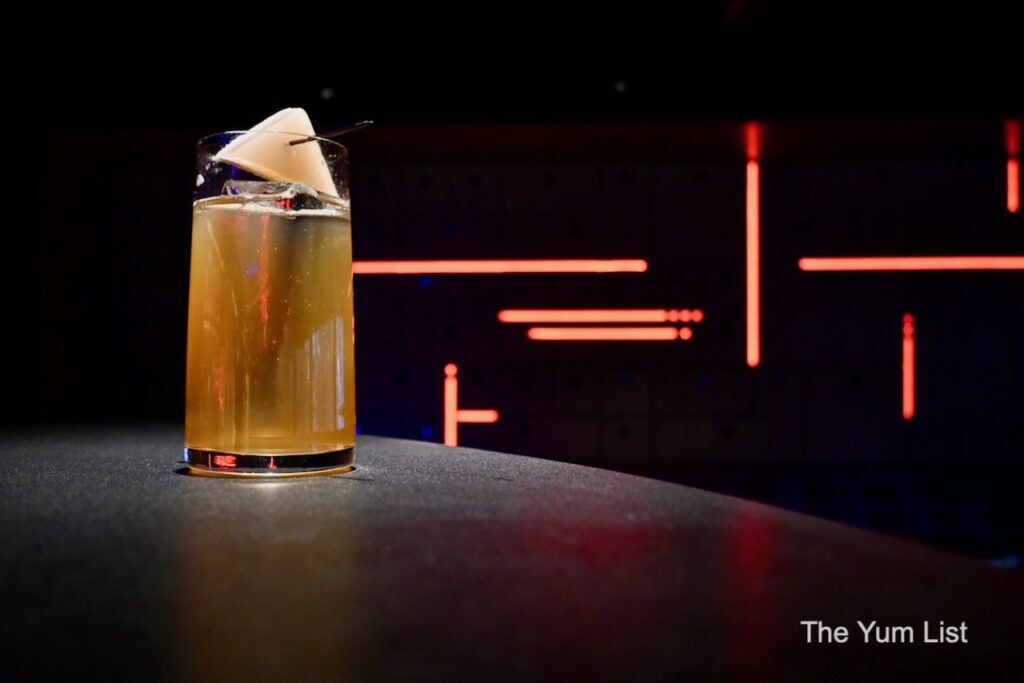 Bartender Xun developed the next drink on the menu; a Filipino dessert-inspired beauty called Hello-Halo. Los Siete Misterios Mezcal is blended with purple yam jam, jackfruit shrub and ube horchata with a garnish of grated nutmeg. The key ingredient here is coconut, where just like in the Philippines, all parts have been used to creative and impressive effect – dashes of coconut cream, coconut vinegar and toasted coconut rum all elevate the drink, and somehow the result is neither too sweet nor too coconutty, which is a testament to Xun's expertise.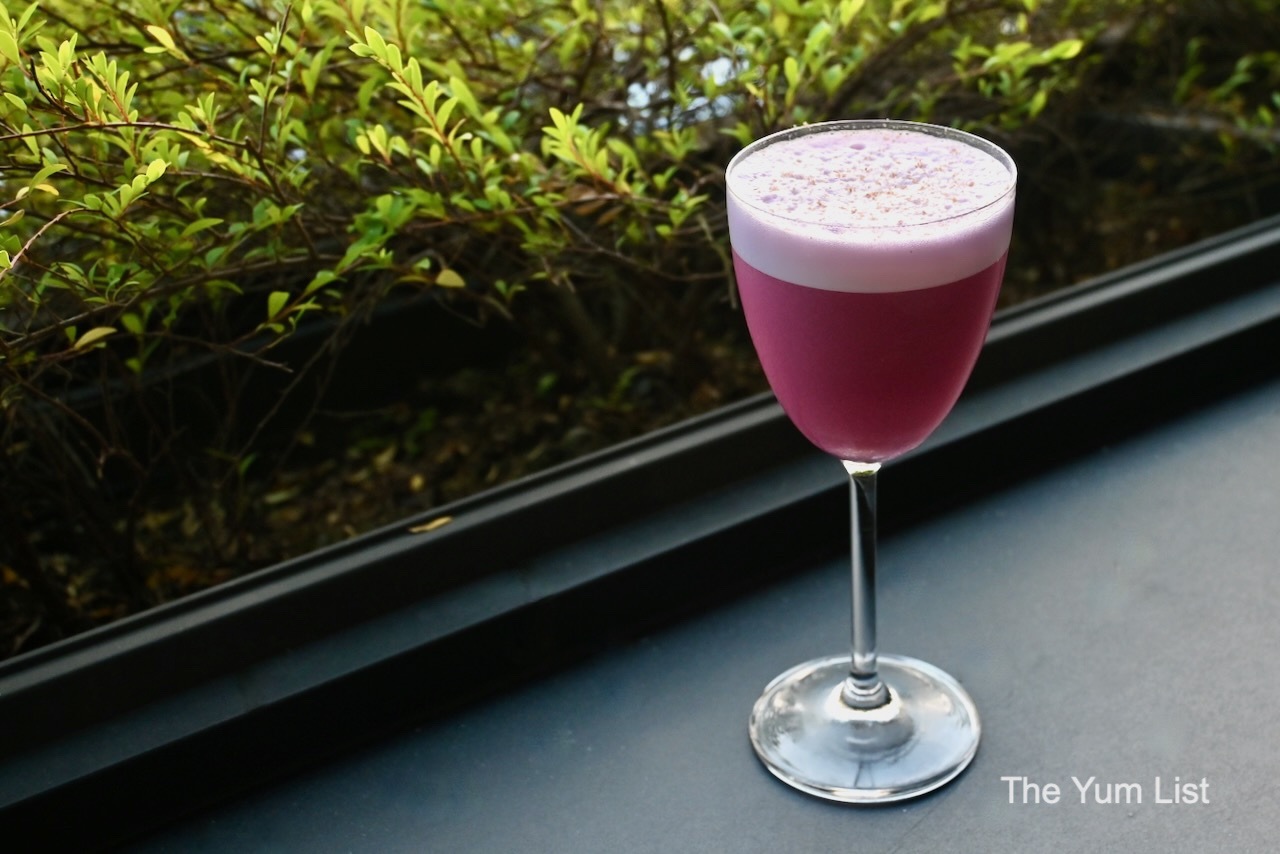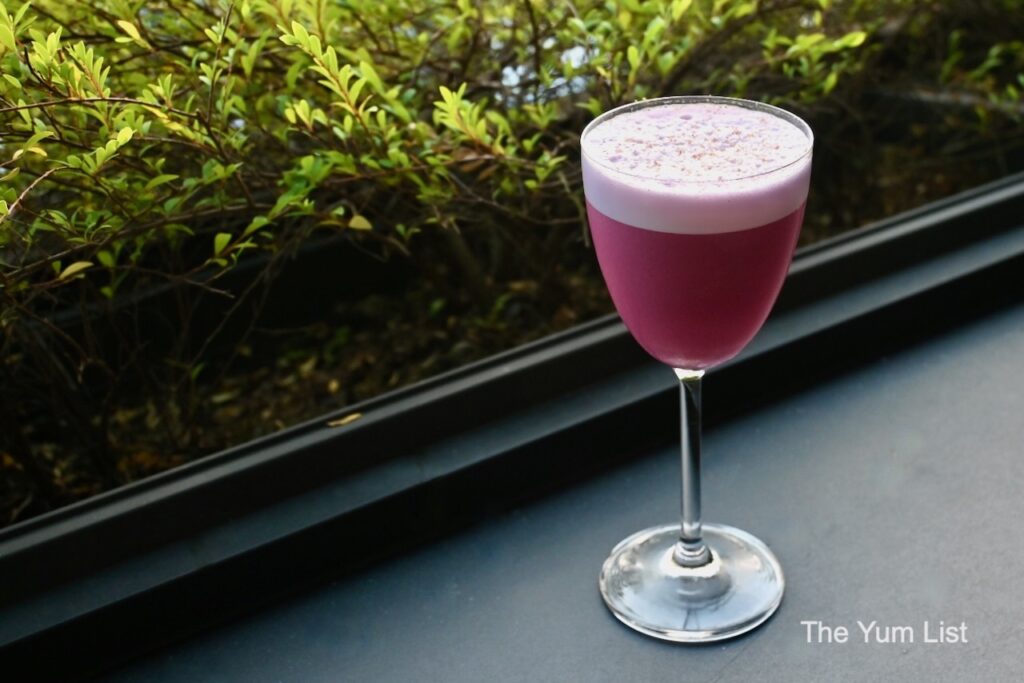 A simple Indonesian drink that people use to welcome visitors into their homes informed the creation of the Mocha Java, a delicious rum Negroni with filtered Indonesian coffee grounds and ginger in a gloriously smooth drink that is well-complemented by some of the Spotlight Menu food offerings – coming after one more drink!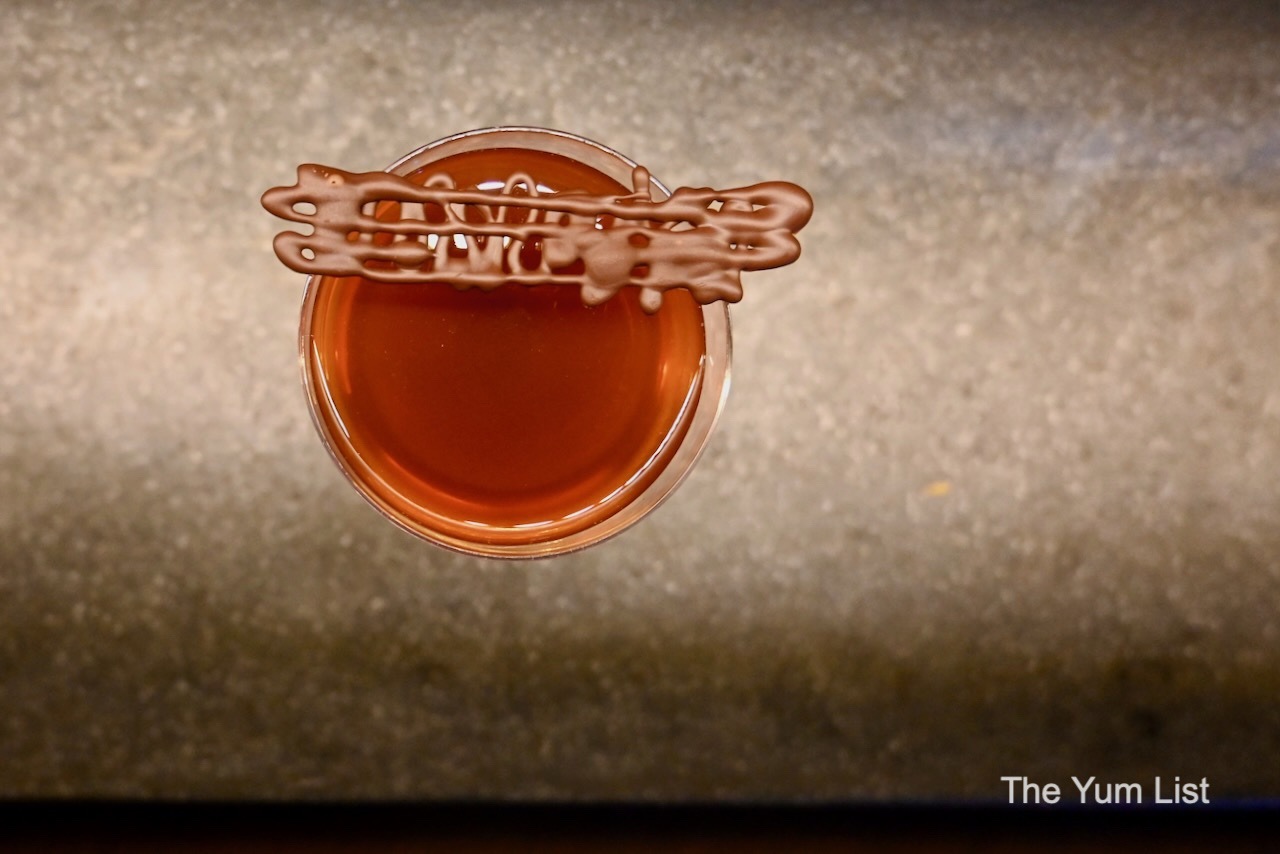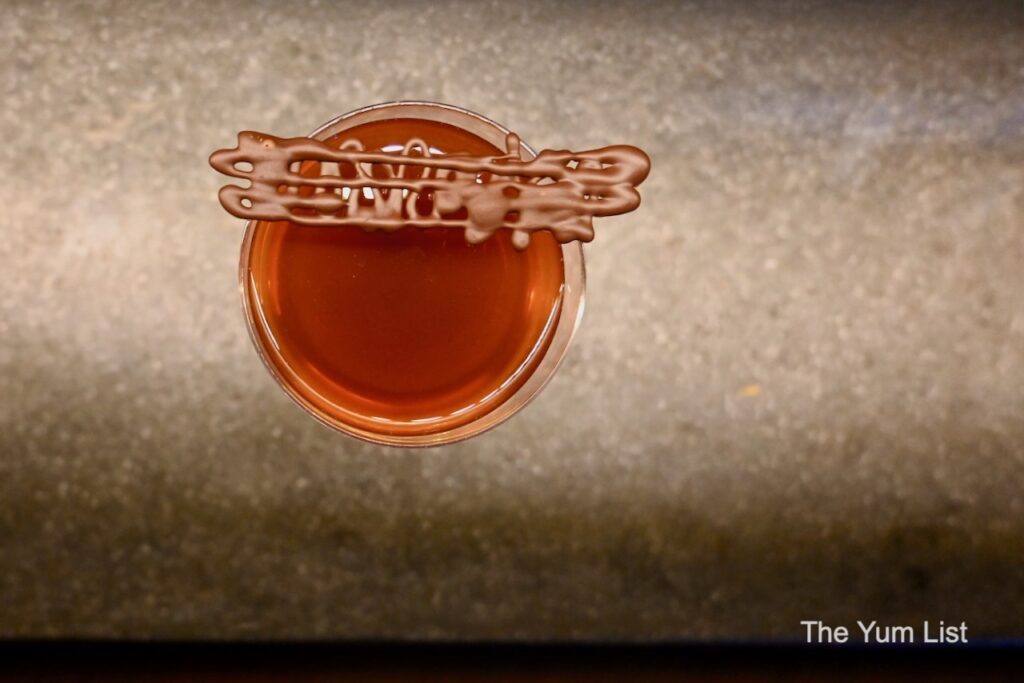 If you are after an experience that feels like the alcoholic drink version of being tucked into a cosy bed for a nice, long sleep, then Nomadic Breakfast will do the trick. This is Nepal's offering on the list and references the drinks that mountain climbers usually imbibe on their treks to stay warm. It's the warmest drink on this list and truly a comforting way to end the night – I highly recommend that you only have it at the end because I was instantly sleepy after a few sips (nothing to do with this being cocktail Number 5). It combines Michter's Bourbon, house-made Kümmels schnapps flavoured with cumin and caraway seeds, Pu-er tea millet and a butter foam top that is served at a cosy 55 degrees. I am yawning just writing about it all; we may have stumbled upon a cure for insomnia!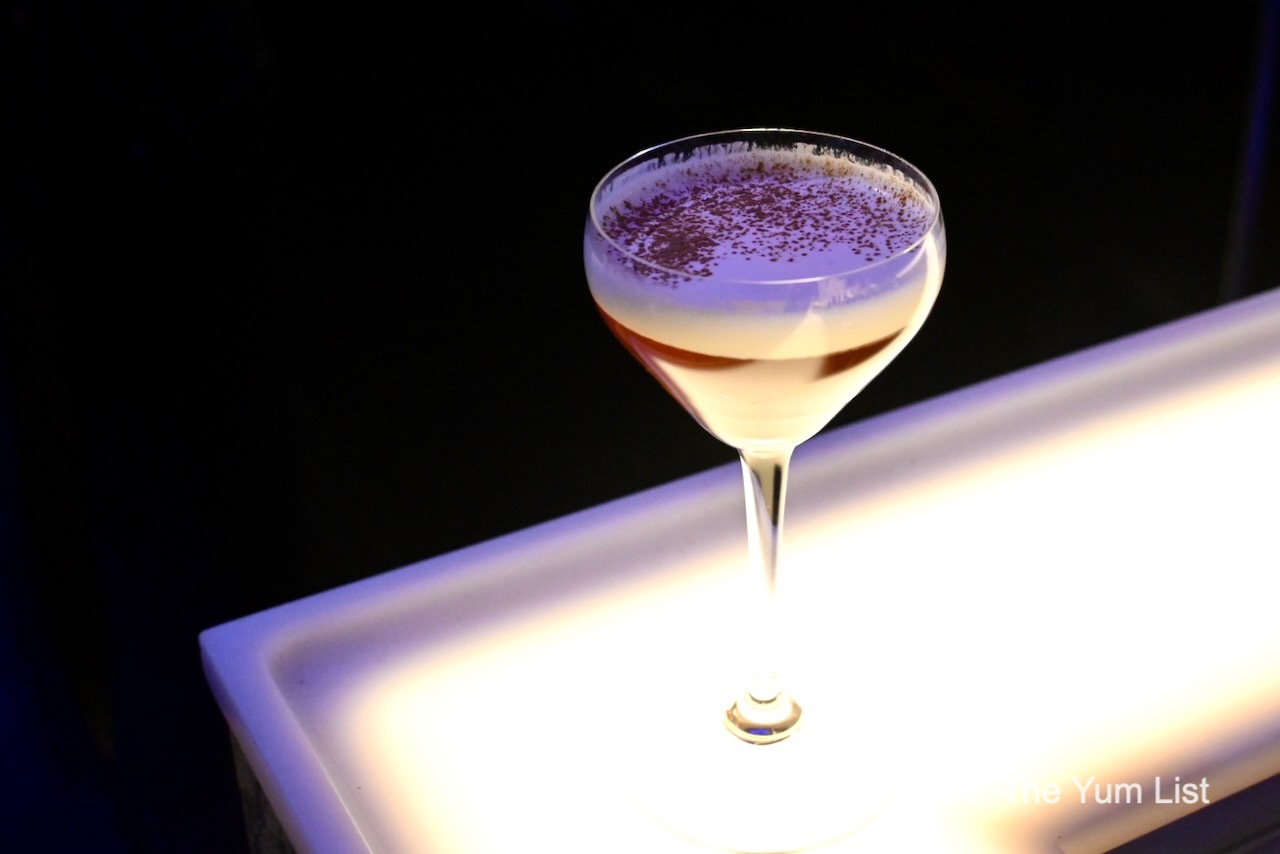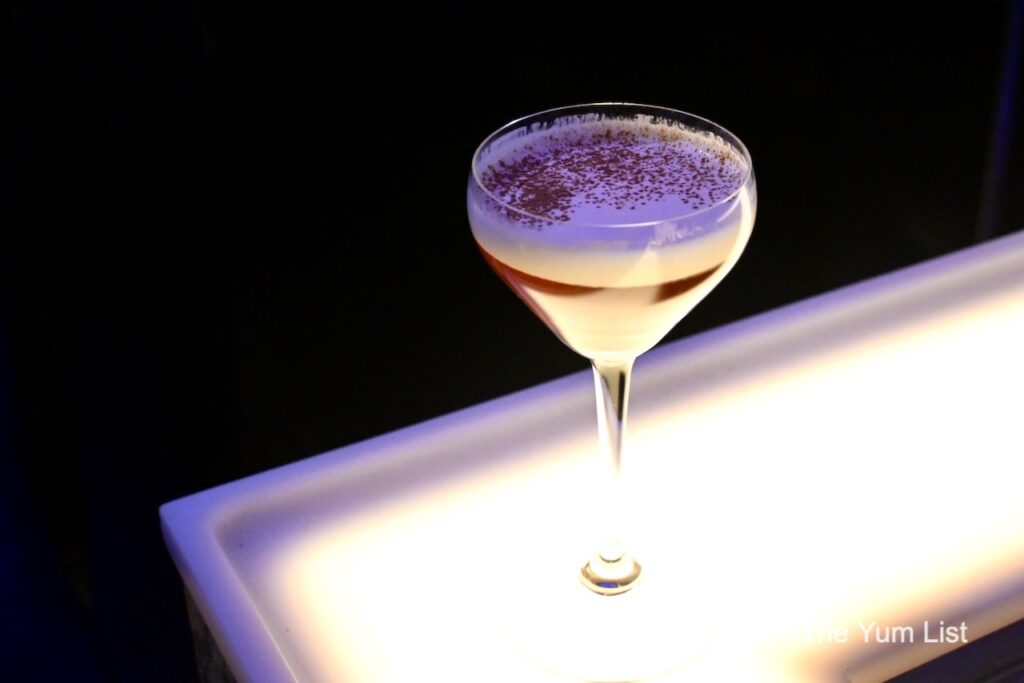 Food
In between the brilliant concoctions and fantastic conversation with the staff, we also sampled the food items available on the Spotlight Menu 4.0 – Unseen Beauty created by talented Chef Eujin. These are in addition to the rather comprehensive regular menu, which offers everything from light snacks to whole meals and definitely piqued my interest for a return visit.
The first dish to come out during our initial cocktails is the Pakora (RM18), and it is delicious. A staple in Bangladesh and India, these deep-fried discs of jackfruit seeds and cabbage are crunchy on the outside and practically creamy in the middle, with a spicy green chilli pesto for dipping. They work really well with the refreshing glasses of Bor-Honey and Y.P.A. – be prepared to order more than one serving.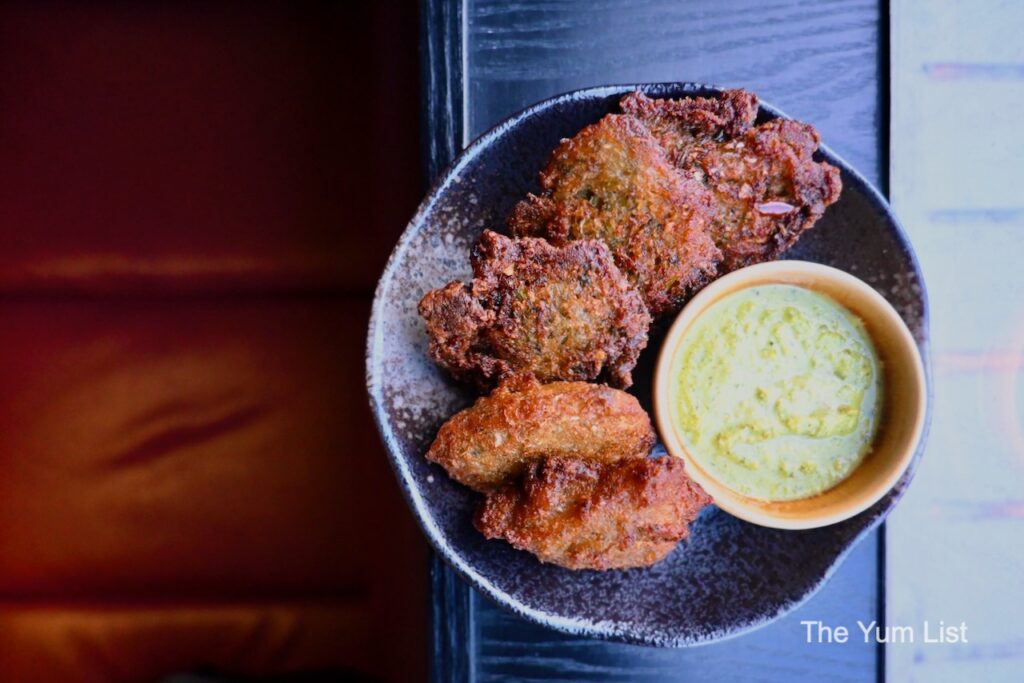 The Lahpet (RM28) is a dish from Myanmar with a beautifully prepared piece of Barramundi sitting on top of the Lahpet Thoke salsa – a 'green tea salad' of fermented tea leaves with cucumber and mixed vegetables. Very fresh, and very tasty.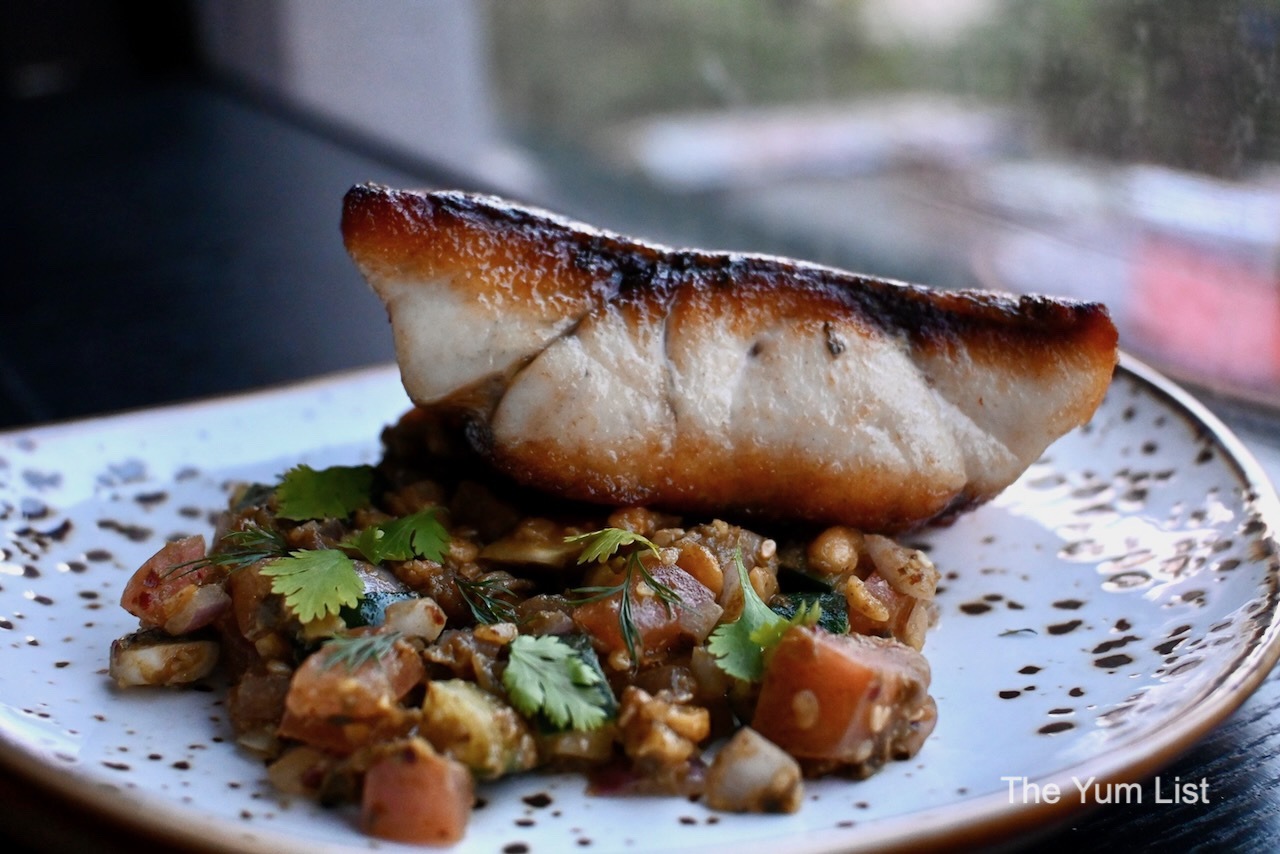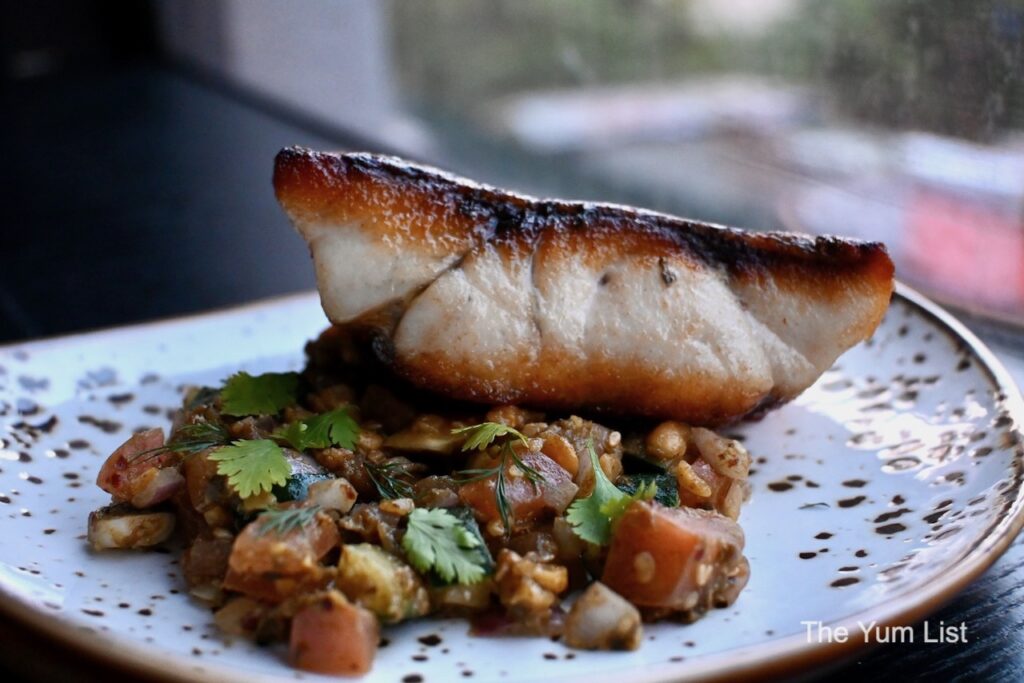 A dish with a dessert feel is the final offering on the Spotlight Menu 4.0 – Unseen Beauty – the Cassava from the Philippines. This is a traditional cake made of this shaved root vegetable combined with coconut milk. One layer is burnt miso corn, while the other is meringue and purple yam. Adding even more coconut to the mix, there is a scoop of housemade ice cream on a bed of desiccated coconut. Best paired with the Hello-Halo for the full coconut experience. As with the drink, this dessert is not too sweet and instead offers more textures and layers to an evening of enjoyable discoveries.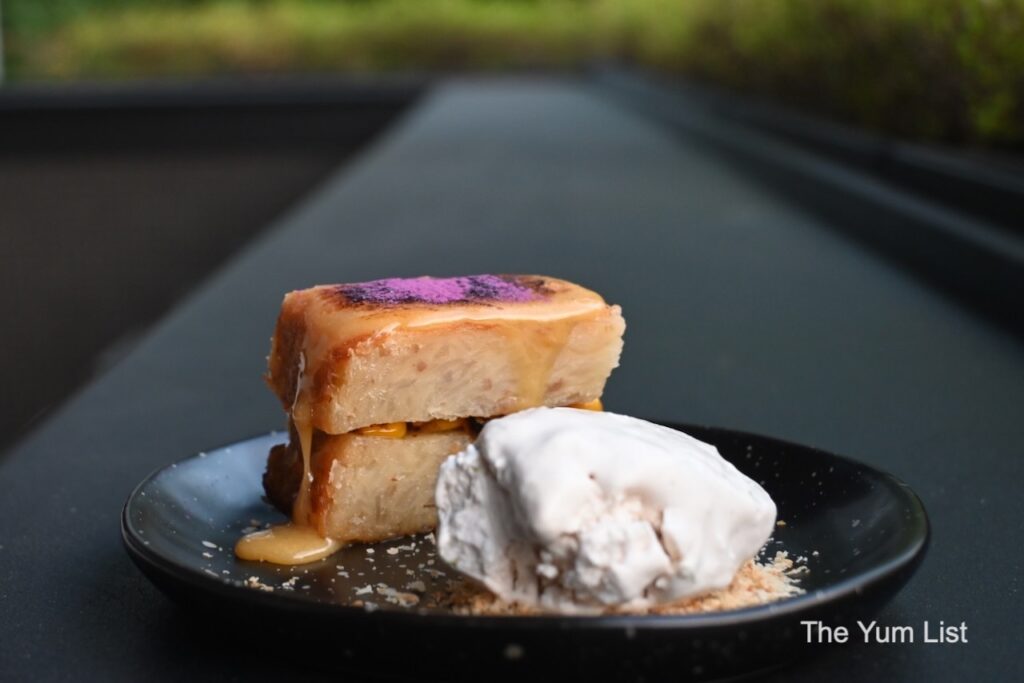 After a tour of some of the more intriguing-looking machines and tools in this bar/lab, our evening ends with an off-the-special-menu request for a Negroni. Whether you have been a follower of The Yum List for years or not, you learn pretty quickly that Monica, our intrepid founder and editor, is on a lifelong search for the Best Negroni. So we have to try one at Reka:Bar. The classic – and, to be honest, incredible – offering we get features only three ingredients in perfect harmony; gin, Campari and vermouth. Tradition serves them in equal parts, however, we've come to find that most bartenders make their own slight adjustments. Giovanni's recipe is 30ml Gin, 25ml Campari and 20ml vermouth. Mon quite likes the reduction in sweetness and increased bitter finish. It is RM50 and definitely impressed our quest-driven, Monica. It's fun to have a hobby, isn't it?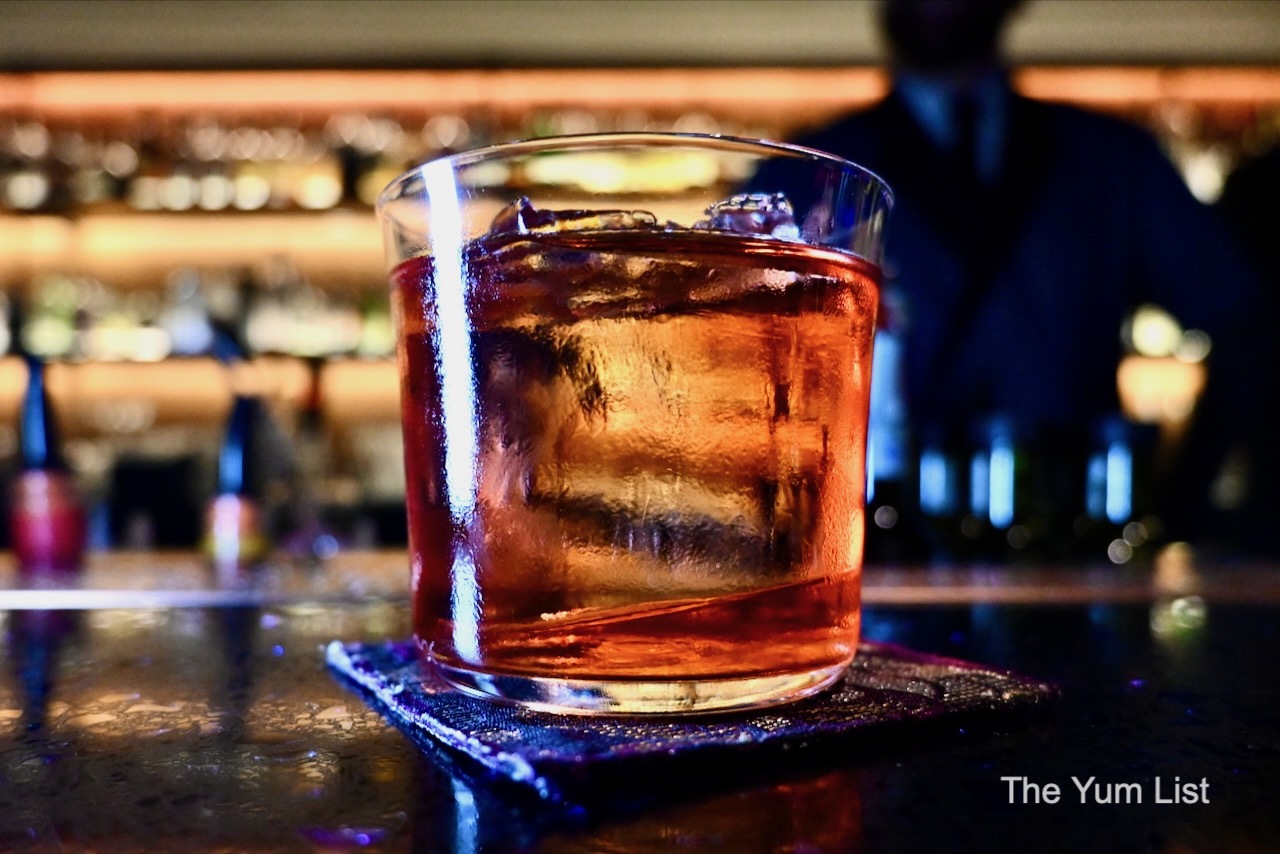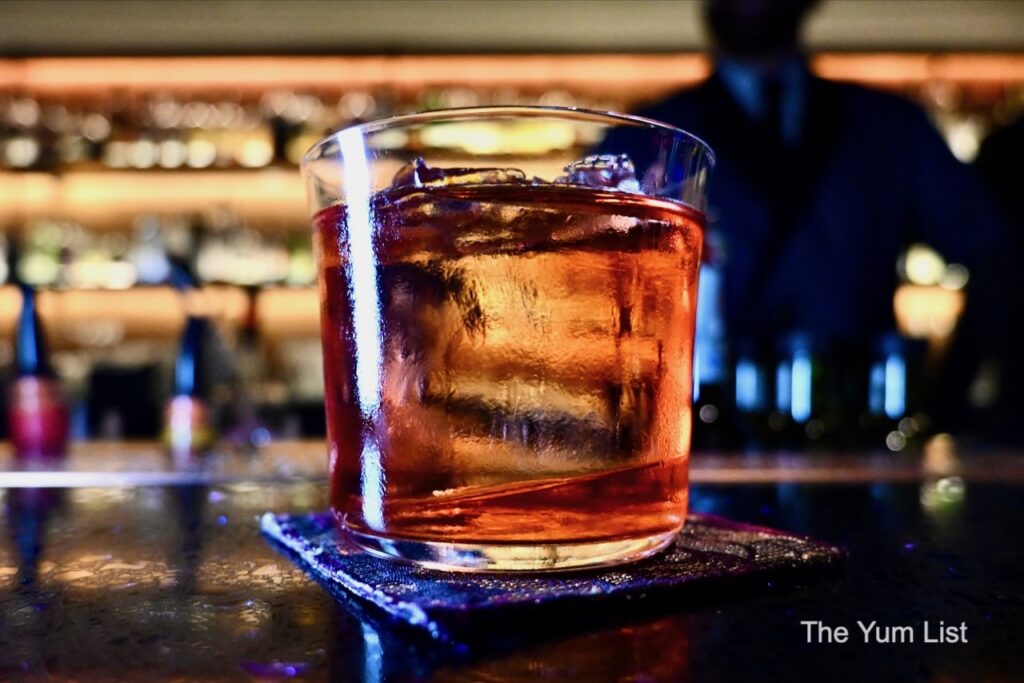 Reasons to try Spotlight Menu 4.0 – Unseen Beauty: the vibe is chill and cool, the staff are excellent storytellers who take great pride in their creations and discoveries, and the final results are all delicious. A percentage of the profits are donated to a local refugee organisation. A celebration of unsung heroes who keep the country running.
Spotlight Menu 4.0 – Unseen Beauty at Reka:Bar
67M, Jln Setia Bakti, Bukit Damansara
50490 Kuala Lumpur
+6 010 287 8908
Instagram @reka.bar
Reka:Bar Opening Hours
Monday – Thursday: 6:00 pm – 1:00 am
Friday and Saturday: 6:00 pm – 2:00 am
Sunday: 5:00 pm – 12:00 am
Find more KL bar recommendations here, and stay up-to-date on the latest gourmet and travel happenings around Malaysia here and here.