Seed by Whitegrass – The Five
Words: Matt Brown
Photos: Monica Tindall
Traditional Japanese omakase restaurants around the world follow a cultural formula of clean straight lines, hard-working chefs on display right next to the diners, and a sense of excitement around the fact that much of the decision making is left up to the kitchen. By combining the omakase experience with a high-end Singaporean sensibility and French technique, Seed by Whitegrass refines and reveres the concept.
If you haven't been to The Five, it's well worth a visit. KL has a few places for drinks and dining that are awesome, repurposed spaces (Tiffin at the Yard, REXKL) and The Five is rapidly joining their ranks, offering a mix of easy eats and fine dining across five separate buildings. Opening in mid-April 2023, Seed by Whitegrass occupies a first floor level in Building E, where it brings the Michelin-starred credentials of its Singaporean sister, Whitegrass, and impeccably blends together Japanese and French elements.
The design of the space is beautiful, with light, creamy colours and a custom-built curved marble bar offering multiple points to view all of the action in the kitchen. The terrazzo floors and pinpoint perfect lighting immediately signal that this is a venue that is concerned with attention to detail and high levels of excellence. Yet there's nothing stuffy about this fine dining experience; all of the staff are friendly and keen to ensure an excellent night, with the food on offer some of the best I've had whilst fine dining in KL.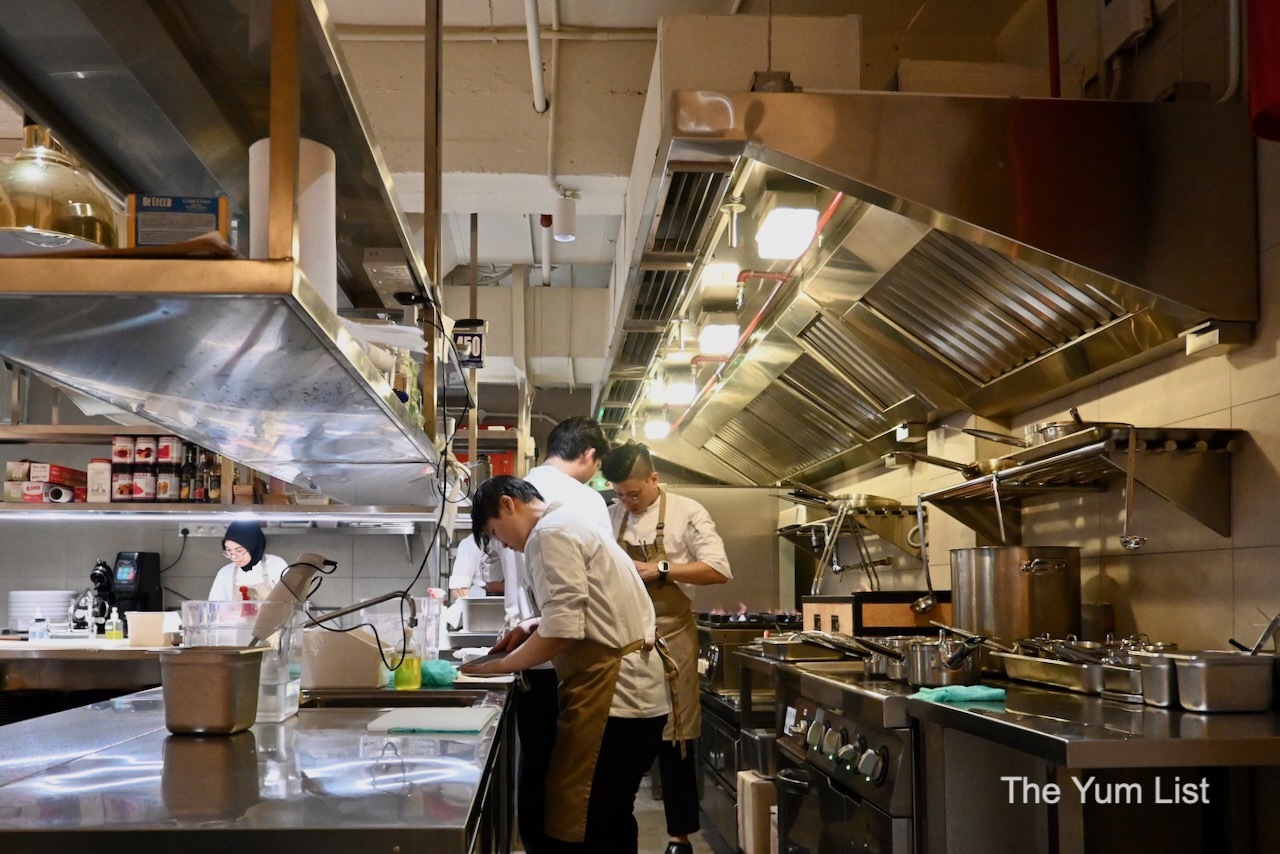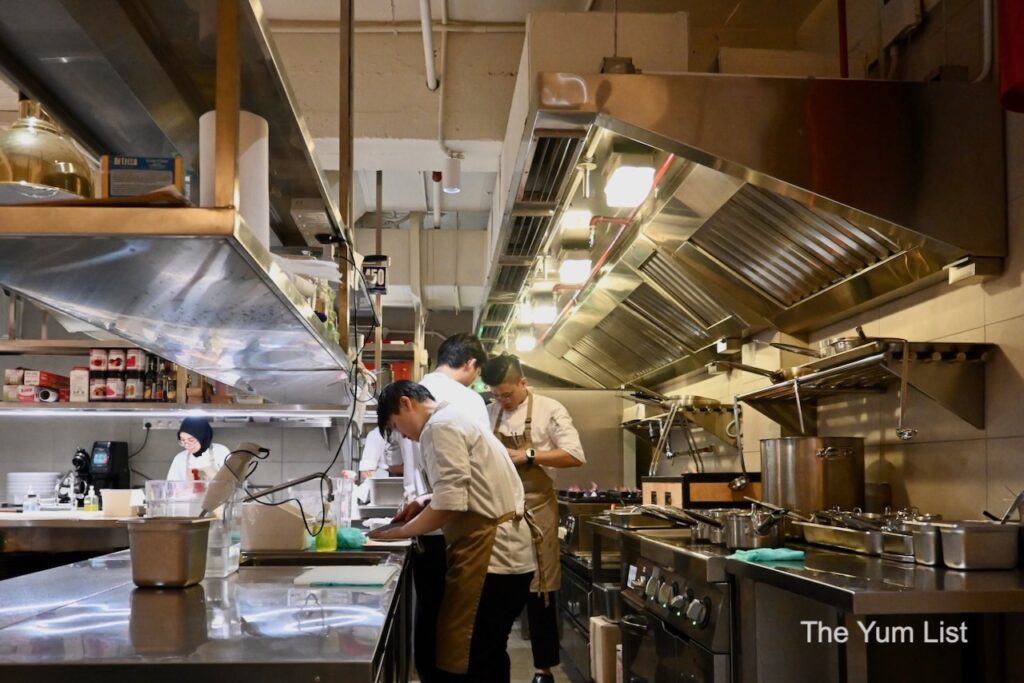 Seed by Whitegrass Menu
Seed by Whitegrass offers two menu choices – the Degustation, which is five courses and priced at RM488+ per person, or the Gastronomic, an eight course offering for RM688+ per person. In the interests of serving our dedicated Yum List audience with the best possible insight into a night of dining at Seed, we of course partook in the Gastronomic menu – you are welcome.
Amuse Bouche
When first we sit, we are served a Paris kusmi cold brew tea, which is incredibly light and the result of only 24 hours of fermentation. For all you H2O nerds out there, the water is filtered in-house with a world-class Nordaq filtration system, recommended by chefs globally for its purity (and also reducing the importation of 1000s of bottles of water from across the world).
Our first taste for the night is a potato starch crystal bread that contains lemon and yuzu citrus cream made using Hokkaido milk. It is a small, rich bite that is slightly tangy. This is followed by a homemade seaweed cracker served with French herbed cream and topped with ikura. Our third tasty morsel is a small pastry cup filled with French dressing, jicama, green apple and botan ebi. Finally, the amuse bouches end with a fried corn croquette topped with a disc of parmesan. The full menu was yet to start and already my tastebuds were incredibly happy.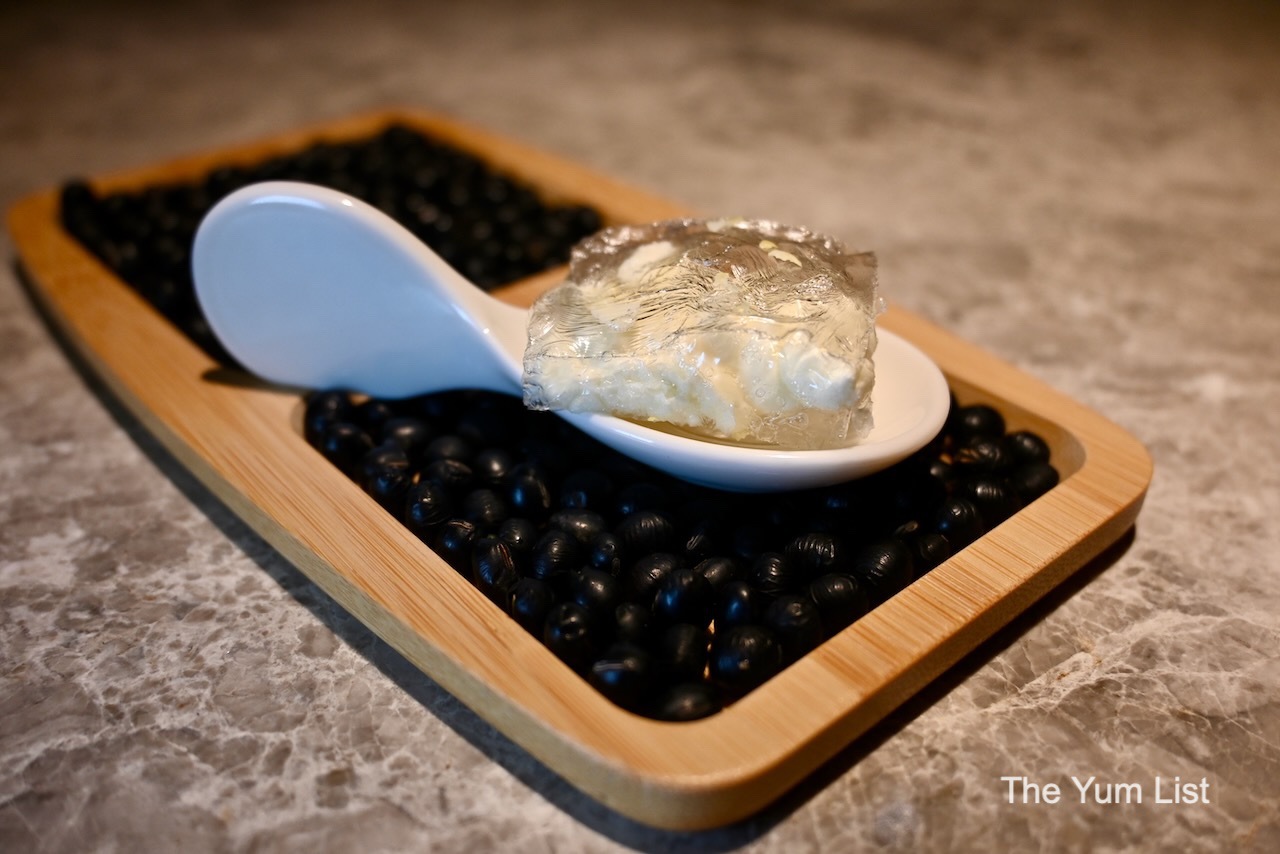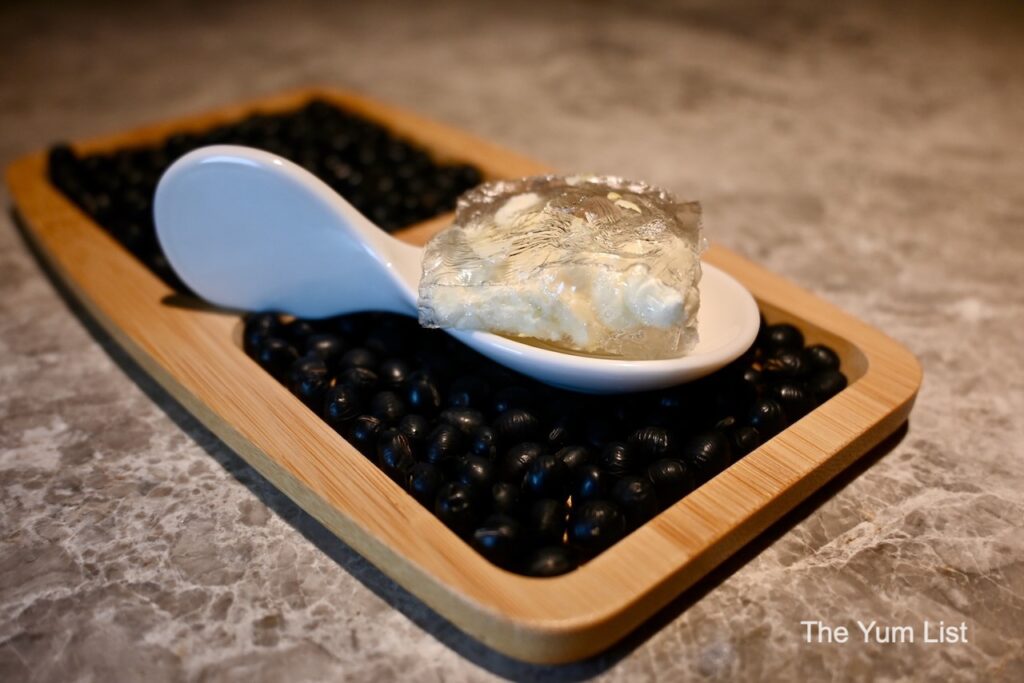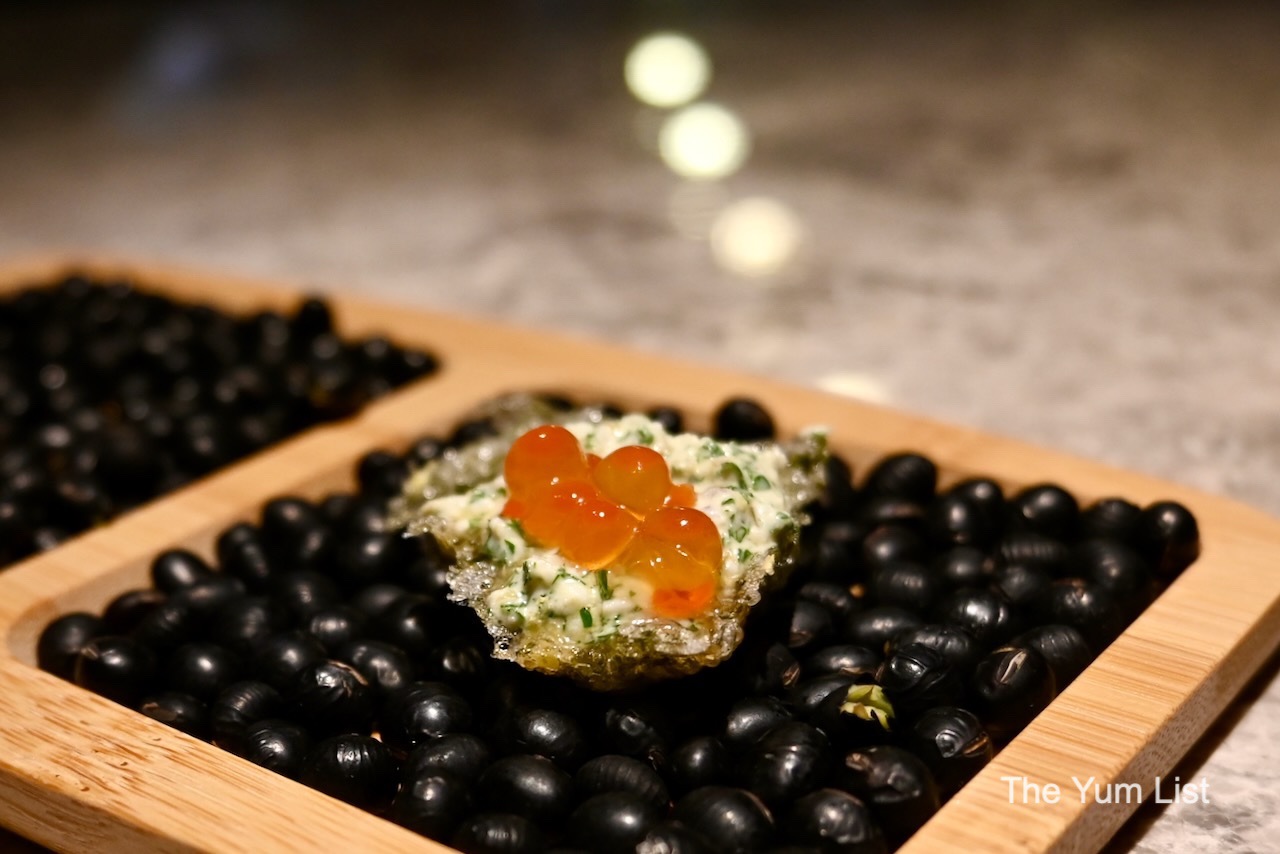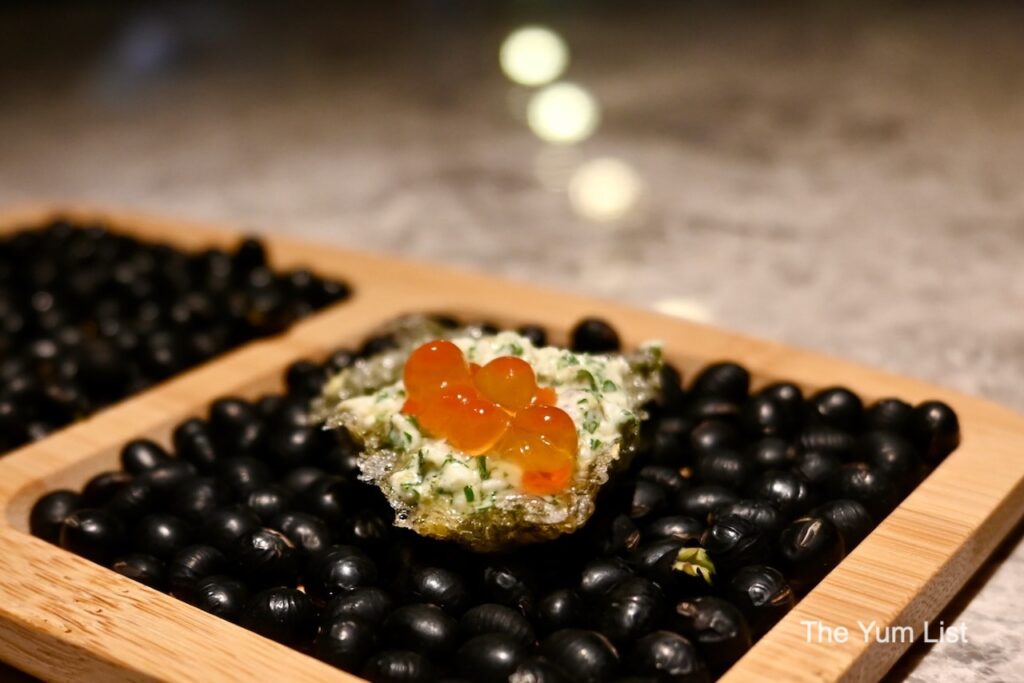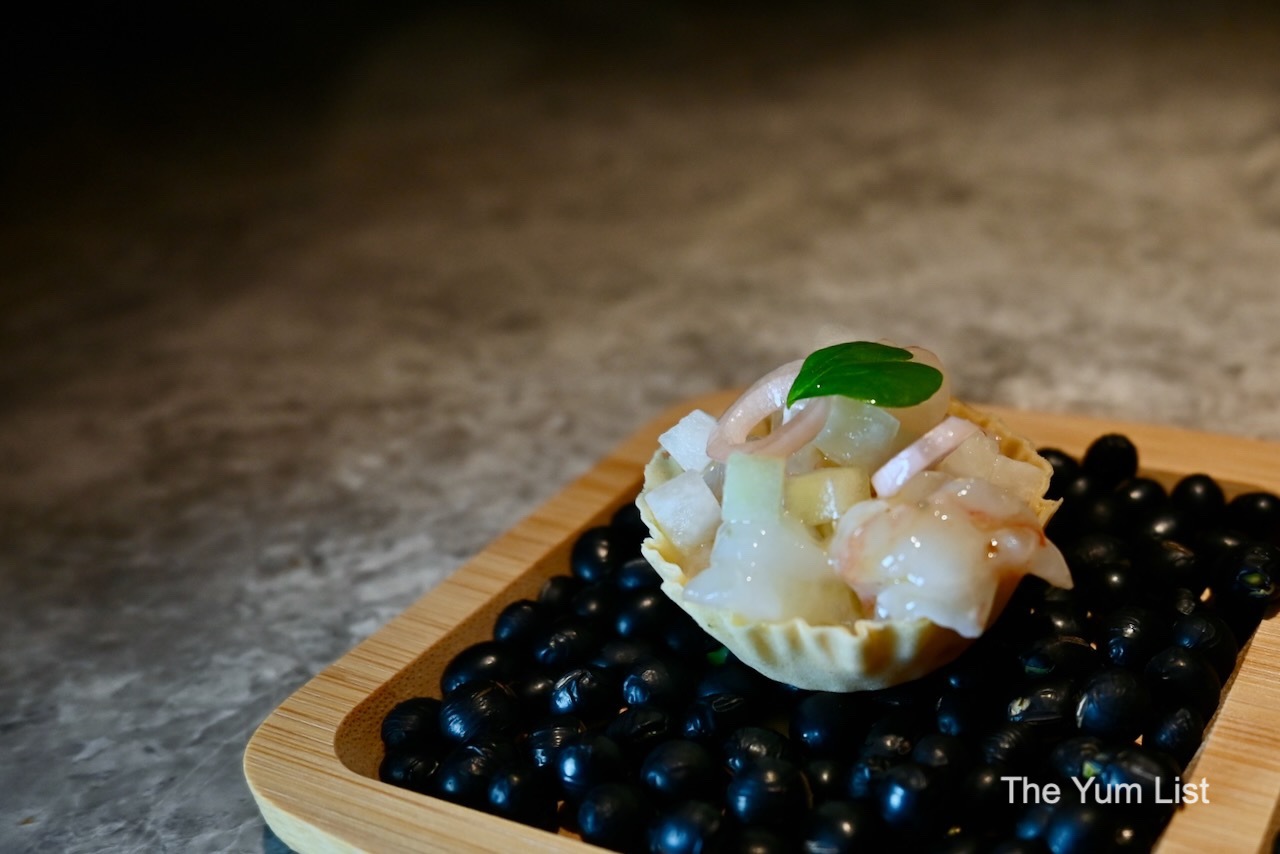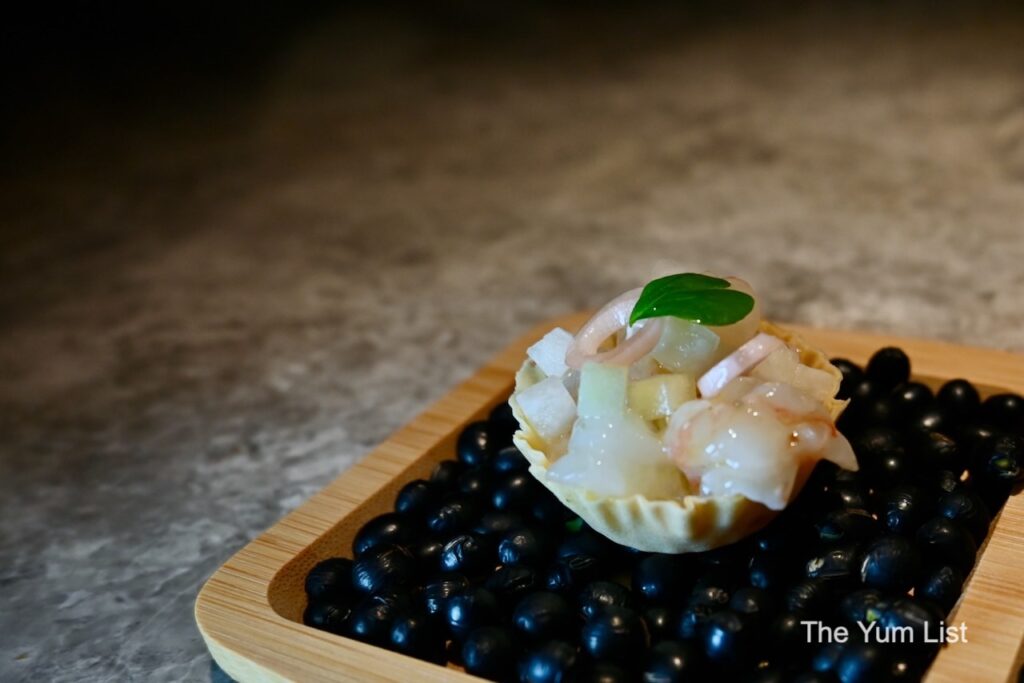 Light Courses
Anyone familiar with Whitegrass in Singapore knows and loves its focaccia. Their ability to create something so light on the inside that is so crispy on the outside is renowned to all who visit, so lucky KL – they've included the focaccia on the menu at Seed by Whitegrass. It is exactly as good as it looks and sounds, having been baked for two hours with olive oil as a key ingredient and finished off with a sprinkling of sea salt on top. Served with a burnt capsicum butter, this goes straight into the chapter of my future memoirs called Memorable Breads I Have Devoured.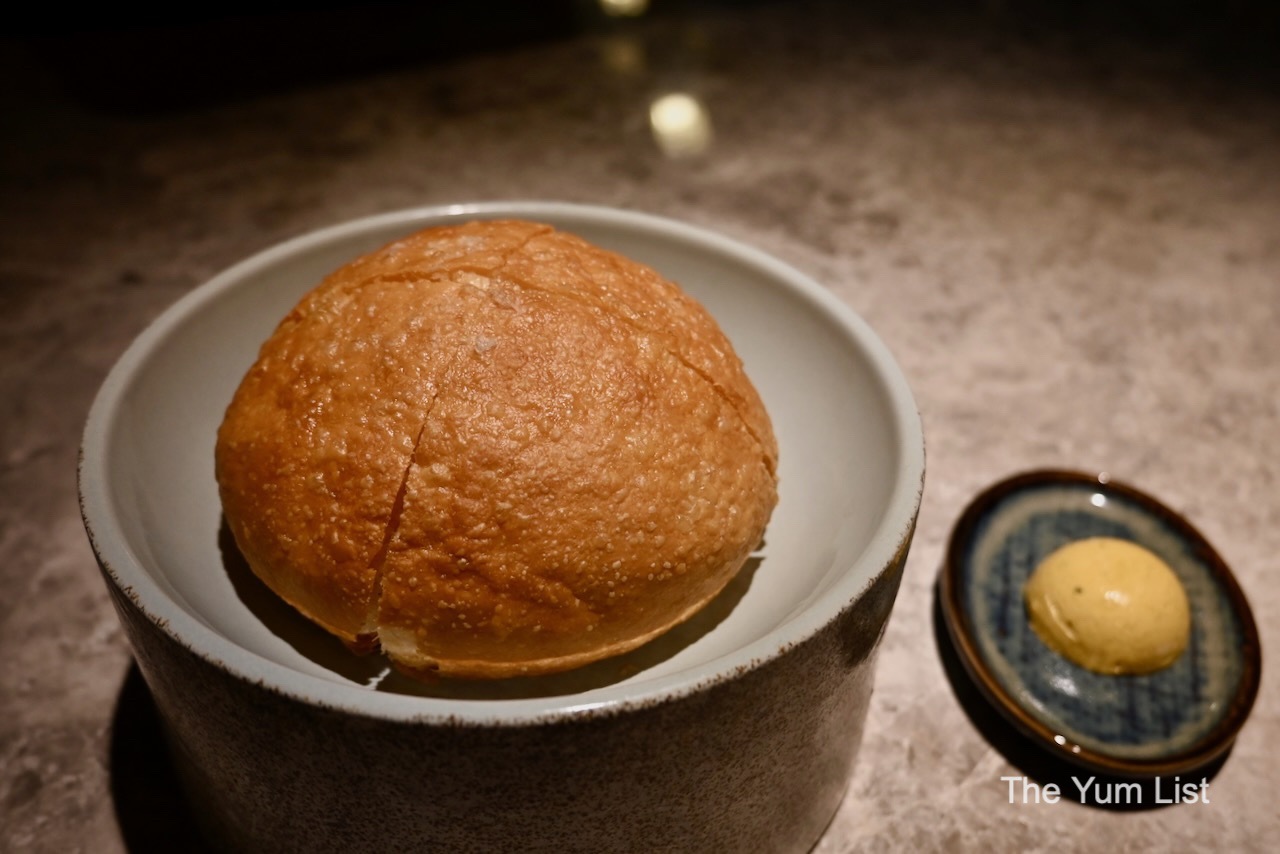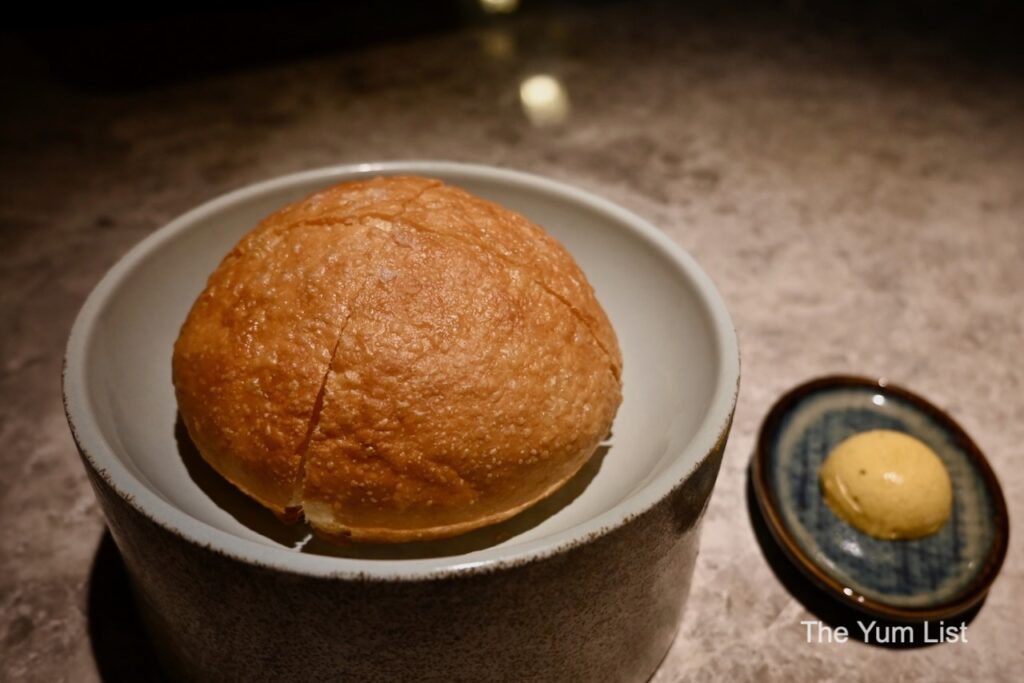 The Komochi Yari Ika is thin slices of Fukuoka squid served with a smooth yuzu koshu aioli sauce, chilli and snow-aged peppercorns. The combination of the fresh squid with the creamy sauce is delicious.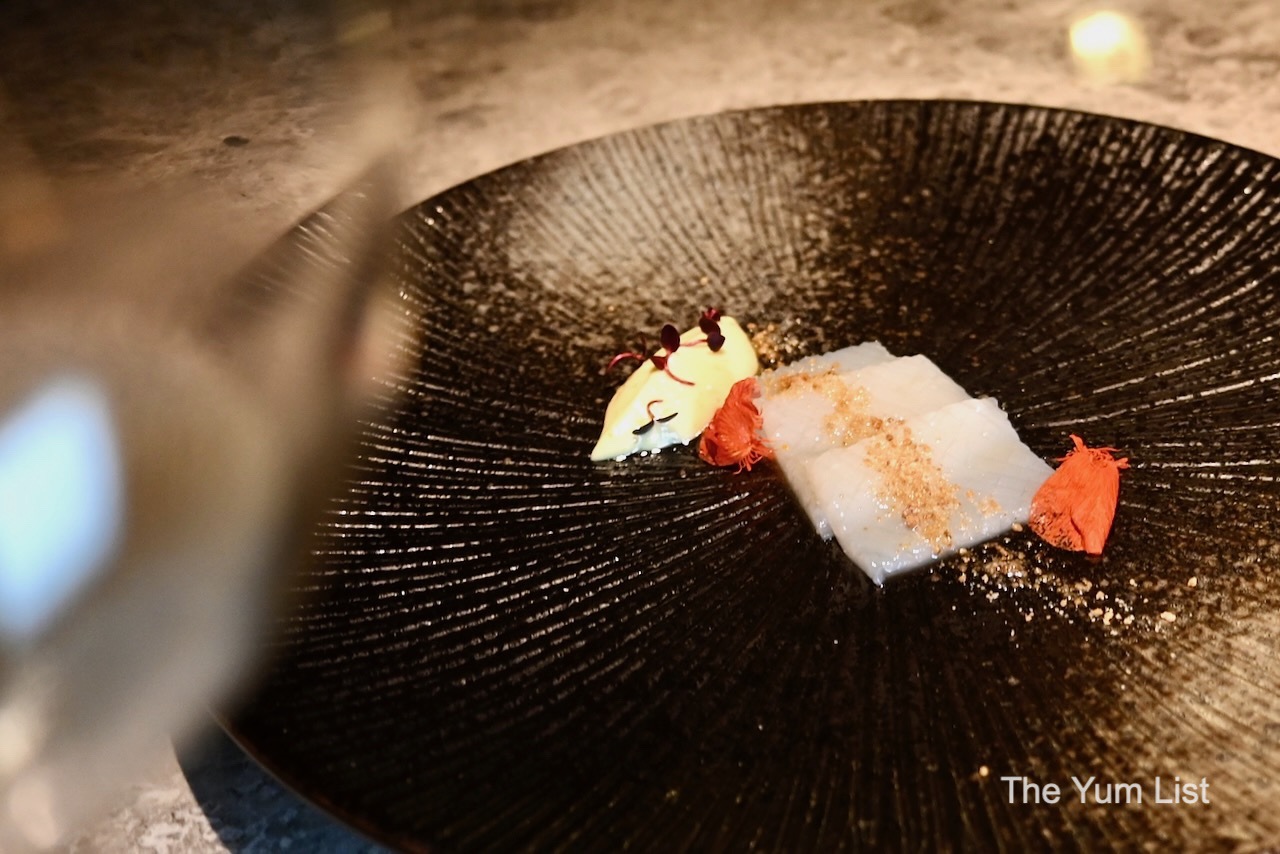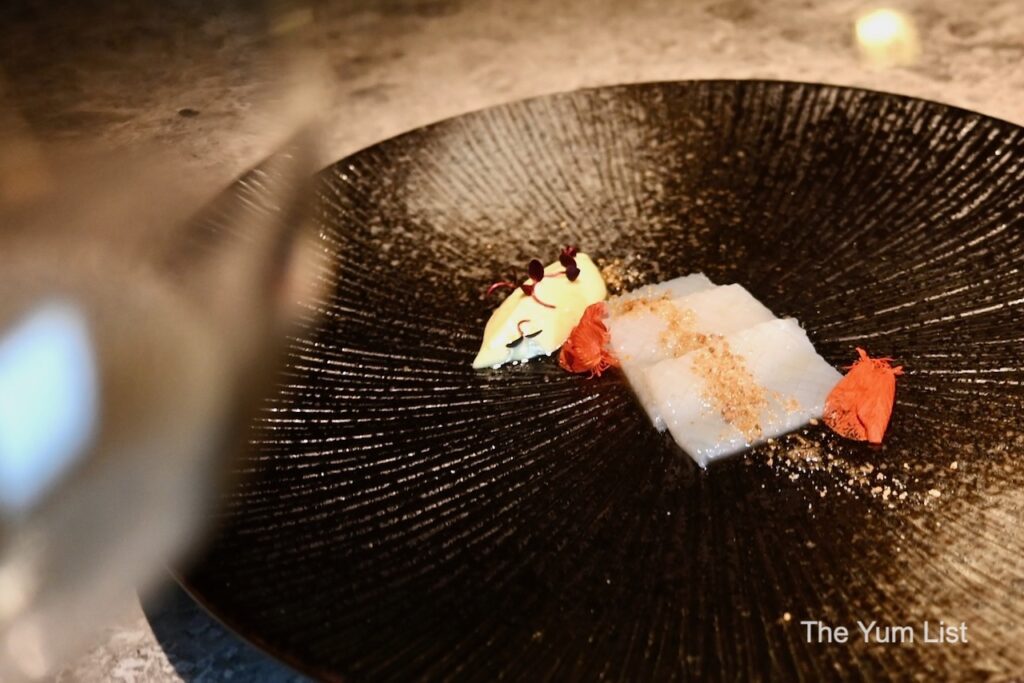 Next is Sawara, a terrine of Spanish mackerel layered with eggplant, topped with fennel tapenade and wasabi crème fraîche. Takenoko features tempura-style tofu in a warm dashi sauce with a drop of lemongrass oil added for a subtle lift of flavour.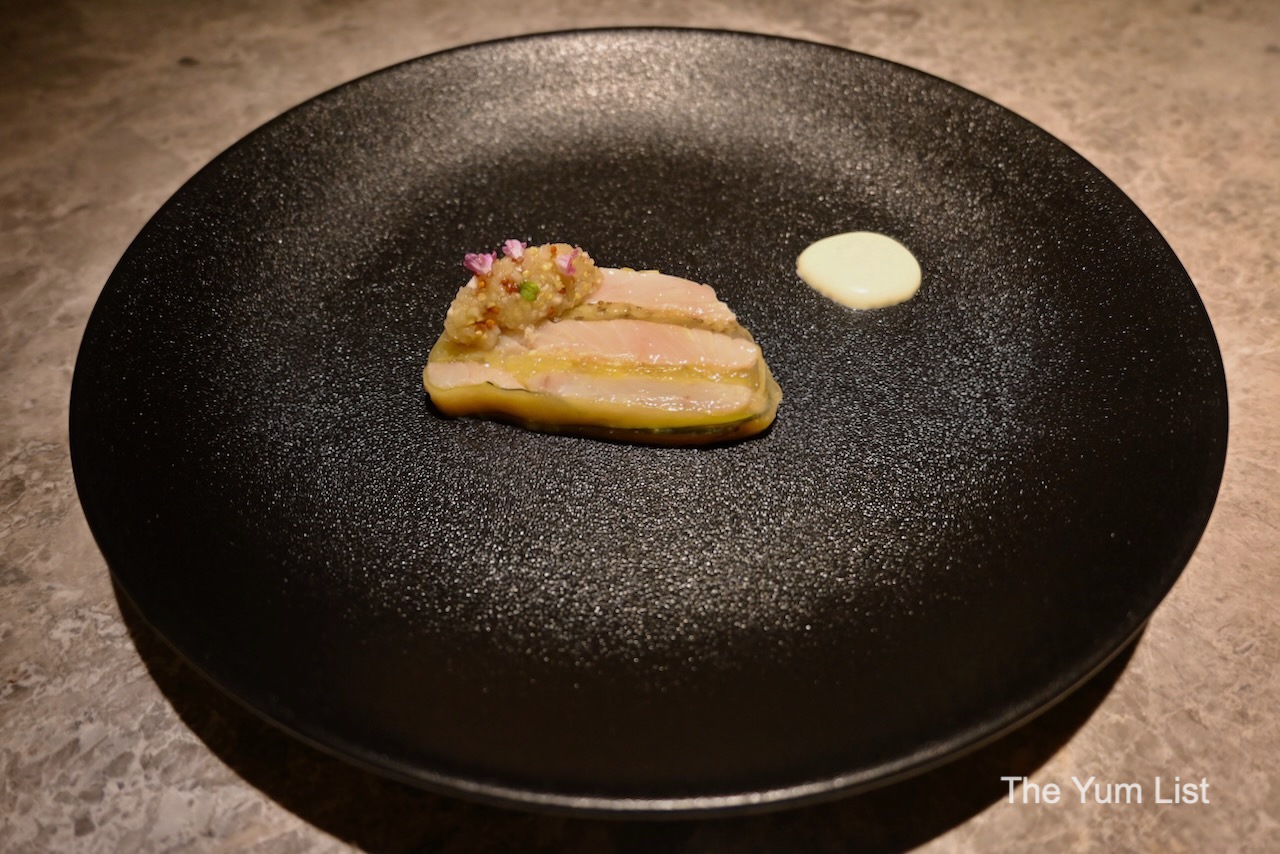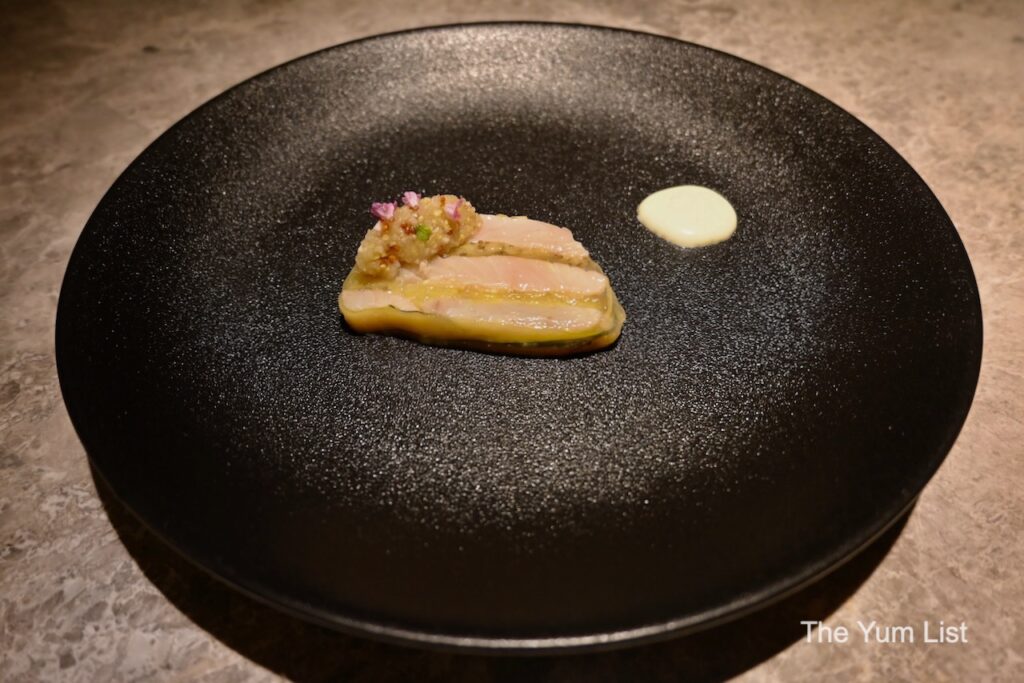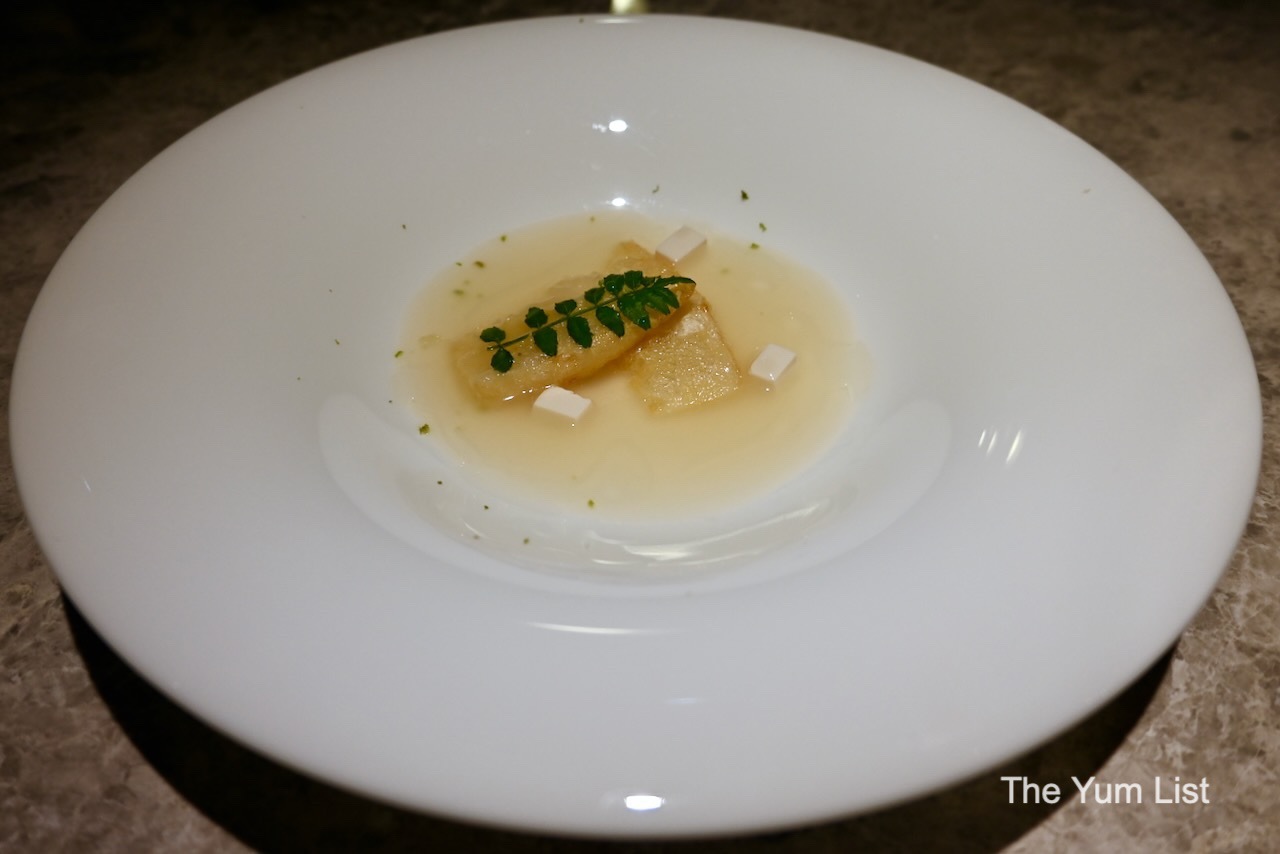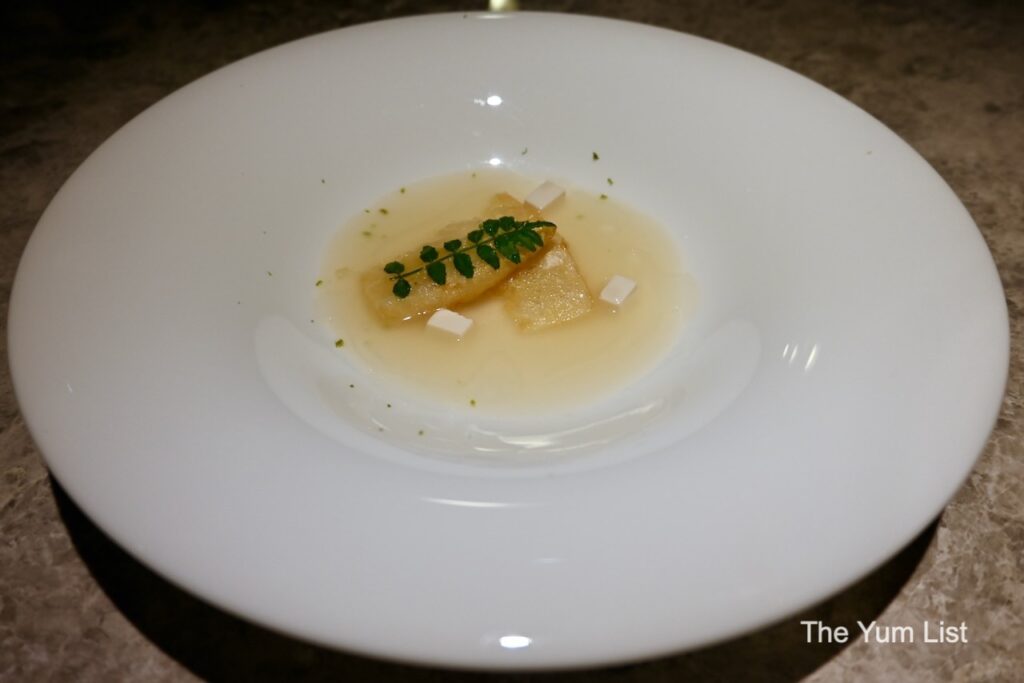 Seed by Whitegrass will be releasing their Wine List in June, but we started with a Diznókö Tokaji Dry 2021 from Hungary, whose fresh and tonic acidity complement the lightness of the first dishes we are served. For something truly special from the upcoming drinks menu, Whitegrass' General Manager, Vincent Tan, personally produces Izumibashi, a 55 polish Sakè that only yields 90 bottles per year. This is a fantastically light drop to have with the seafood dishes.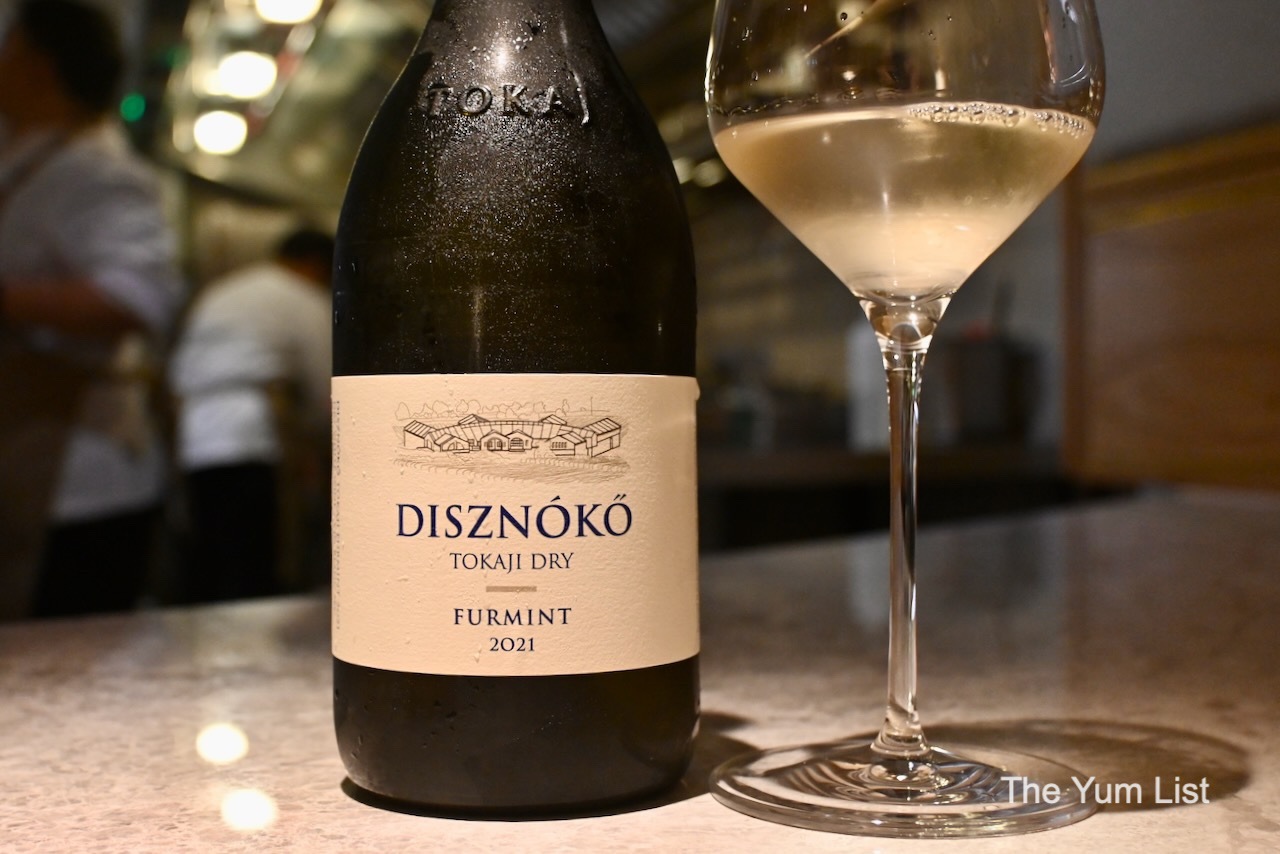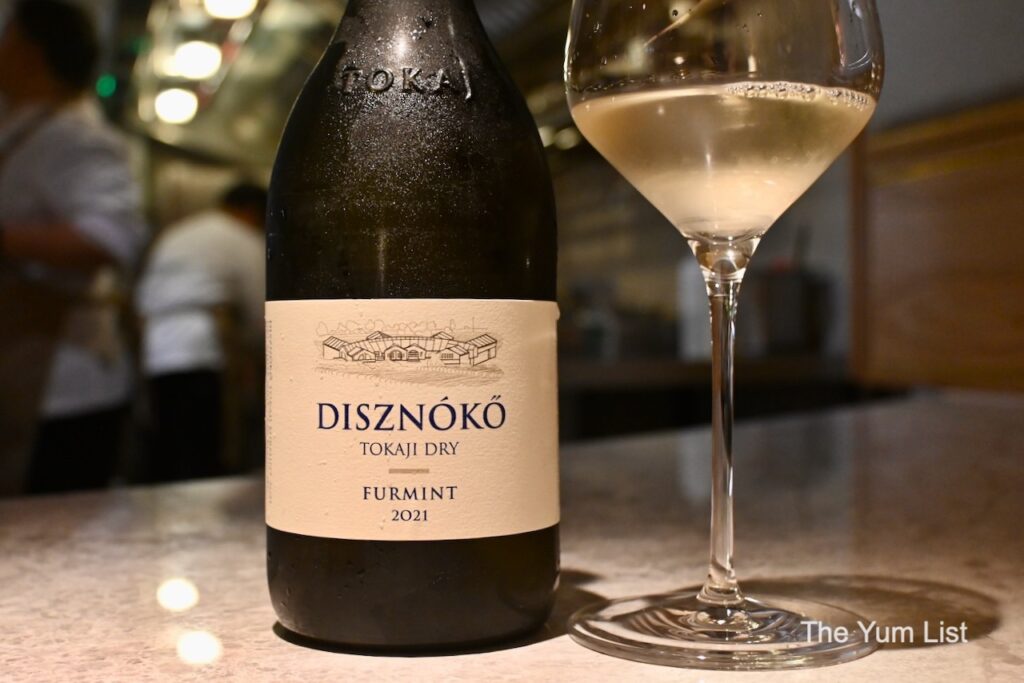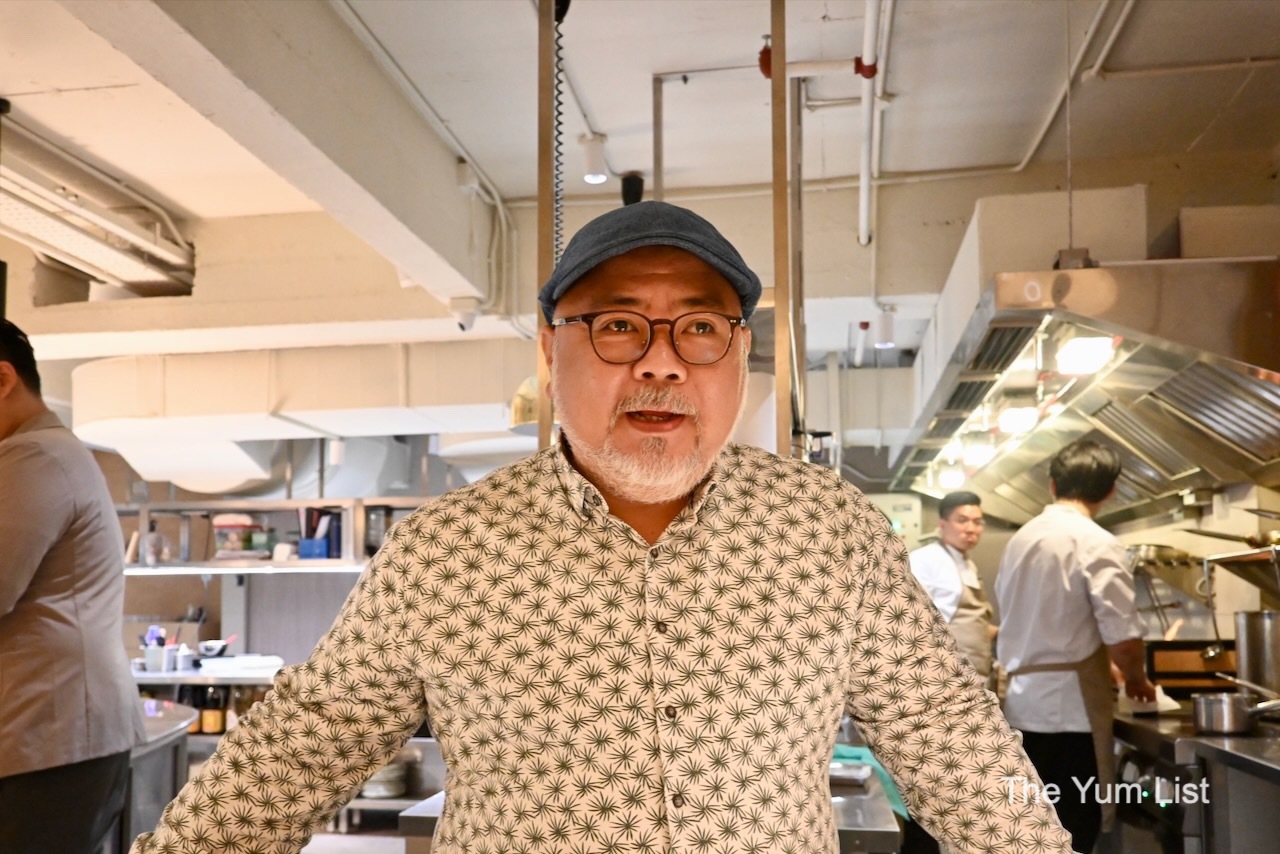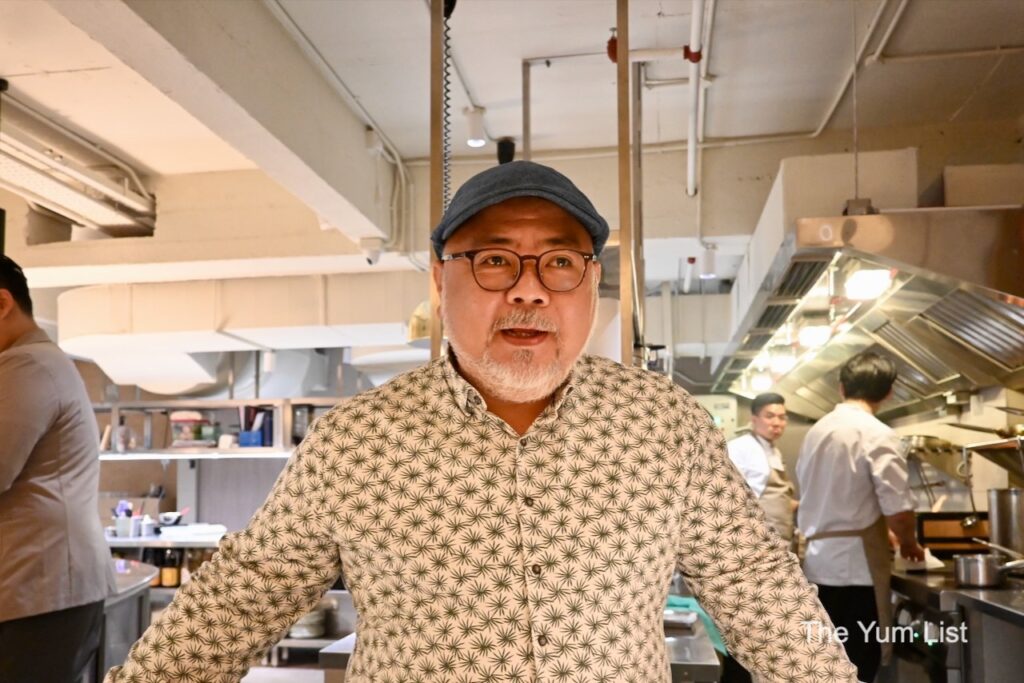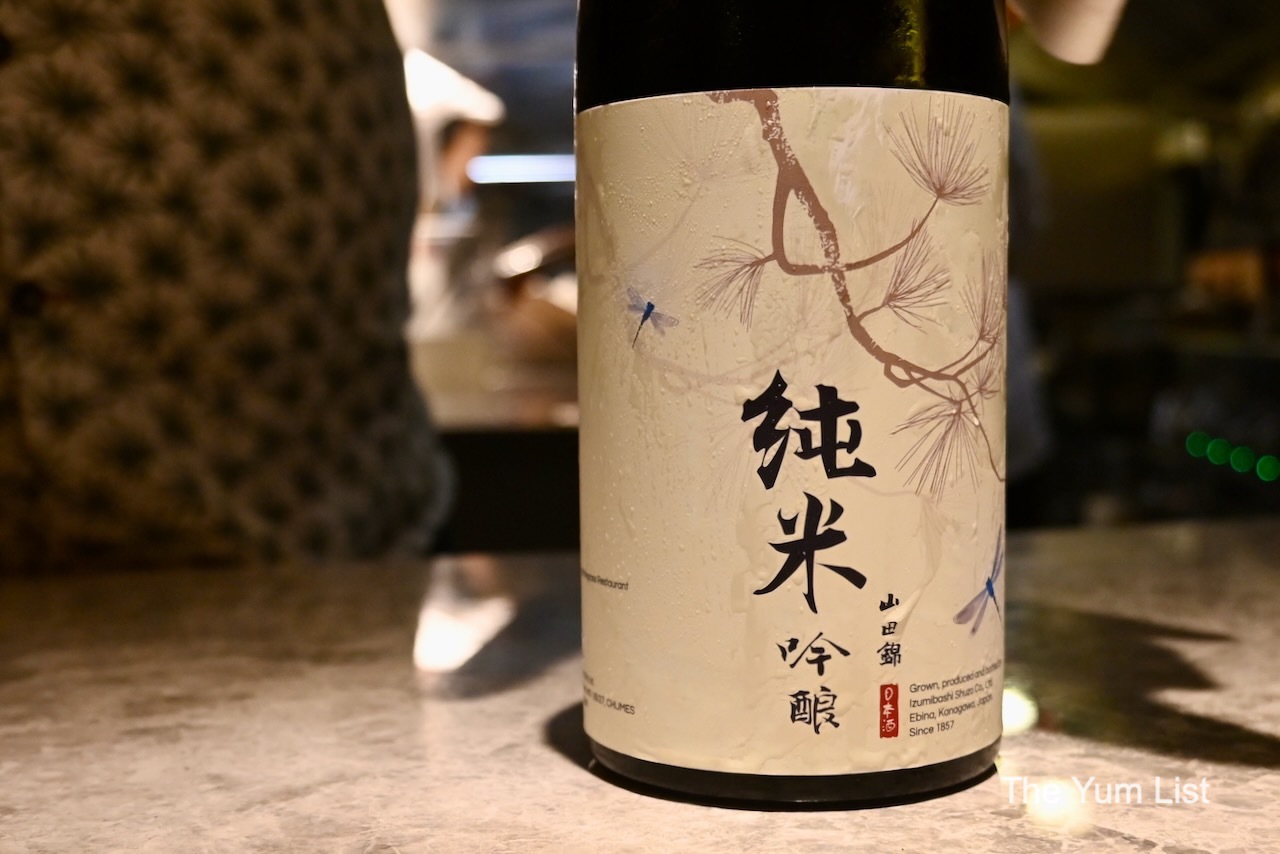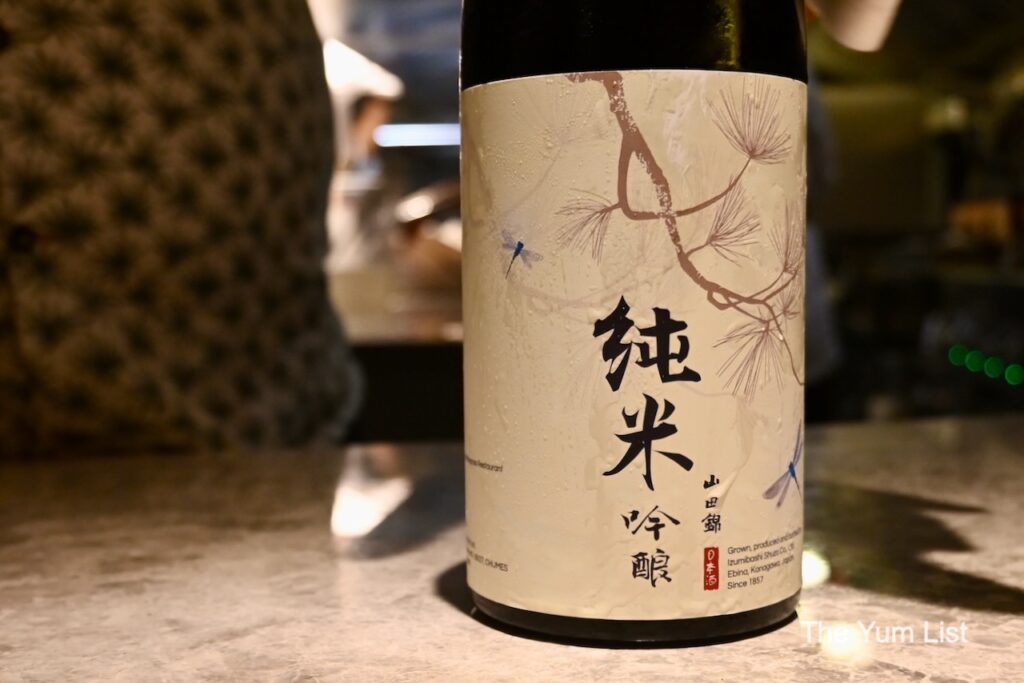 The dish named Caviar saw me utter something I have never said before in my life – "Now that's a confident potato". If I could describe a potato as 'meaty', then these Agria German potatoes are just that, and wonderfully matched with 12-month-aged Comte and Neuvic caviar. I loudly pronounced that this was the best dish of the night … and then corrected myself five more times.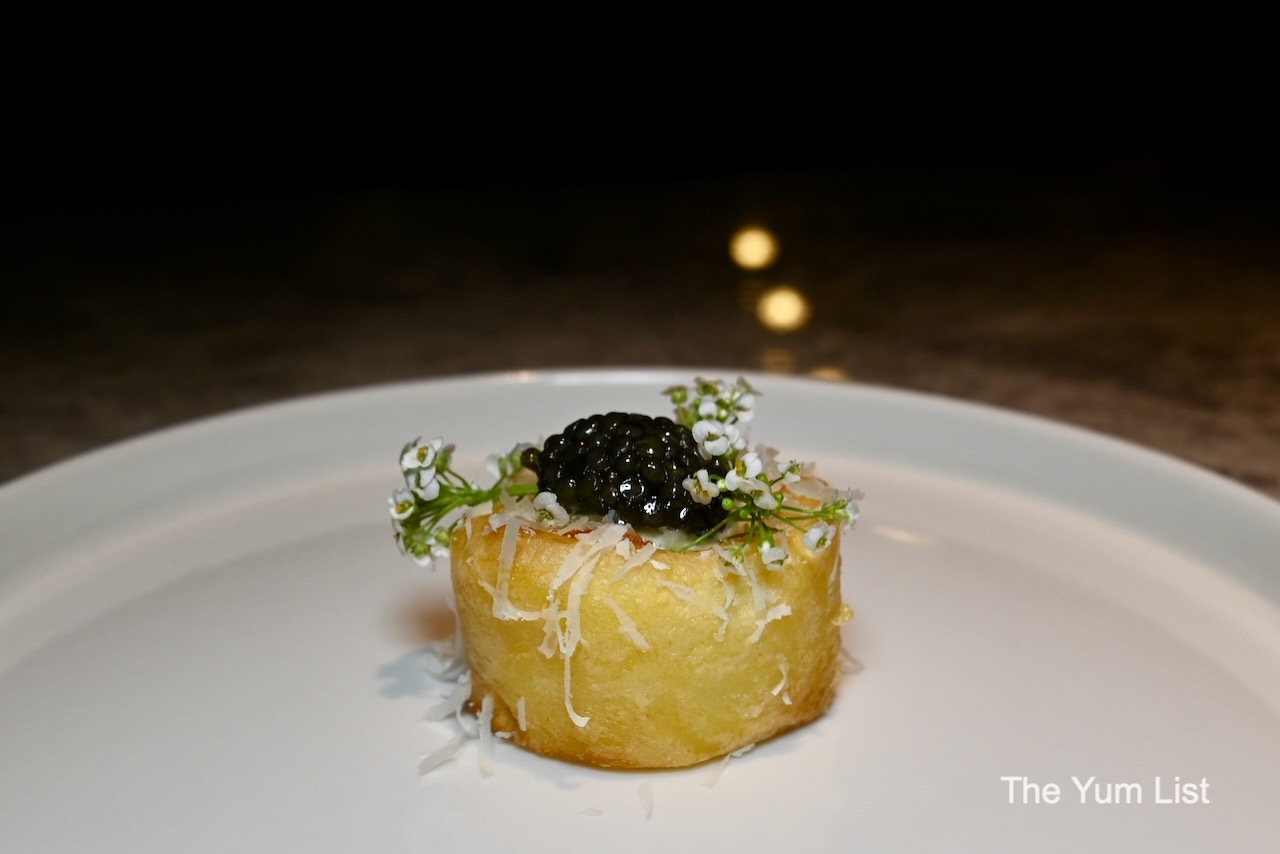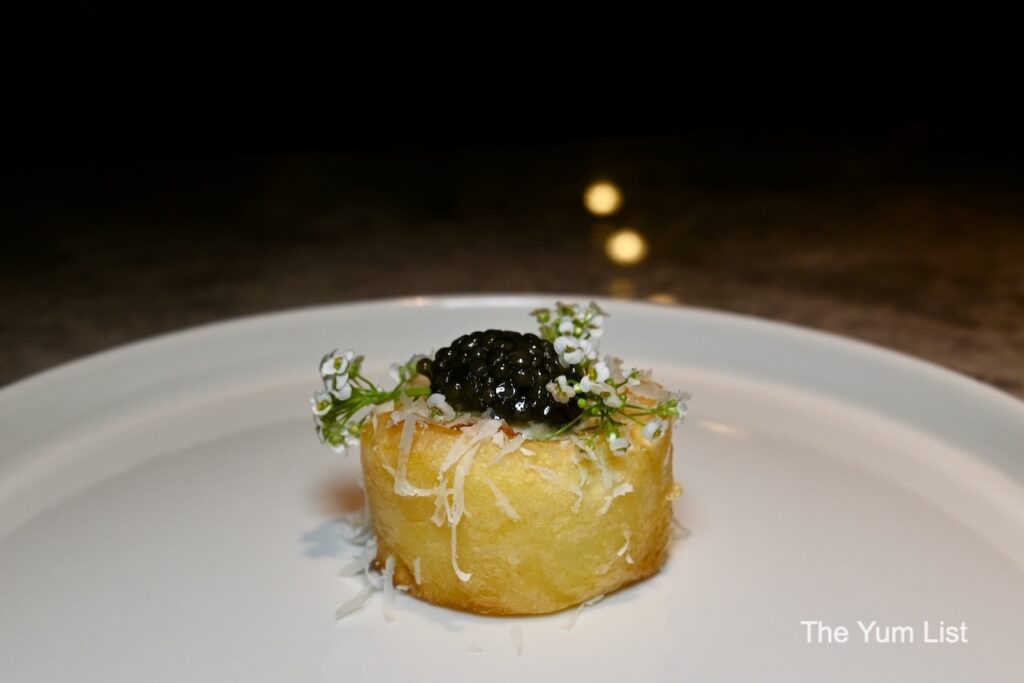 Seed by Whitegrass Main Courses
Knocking Caviar off its perch as my favourite (the first time around) was Hokkaido Scallop, well-seared and served with nanohana, which is closely related to broccoli. The star of this dish was the citron beurre blanc, a burnt butter sauce I had such a positive reaction to that the attentive kitchen staff made me an extra bowl of it.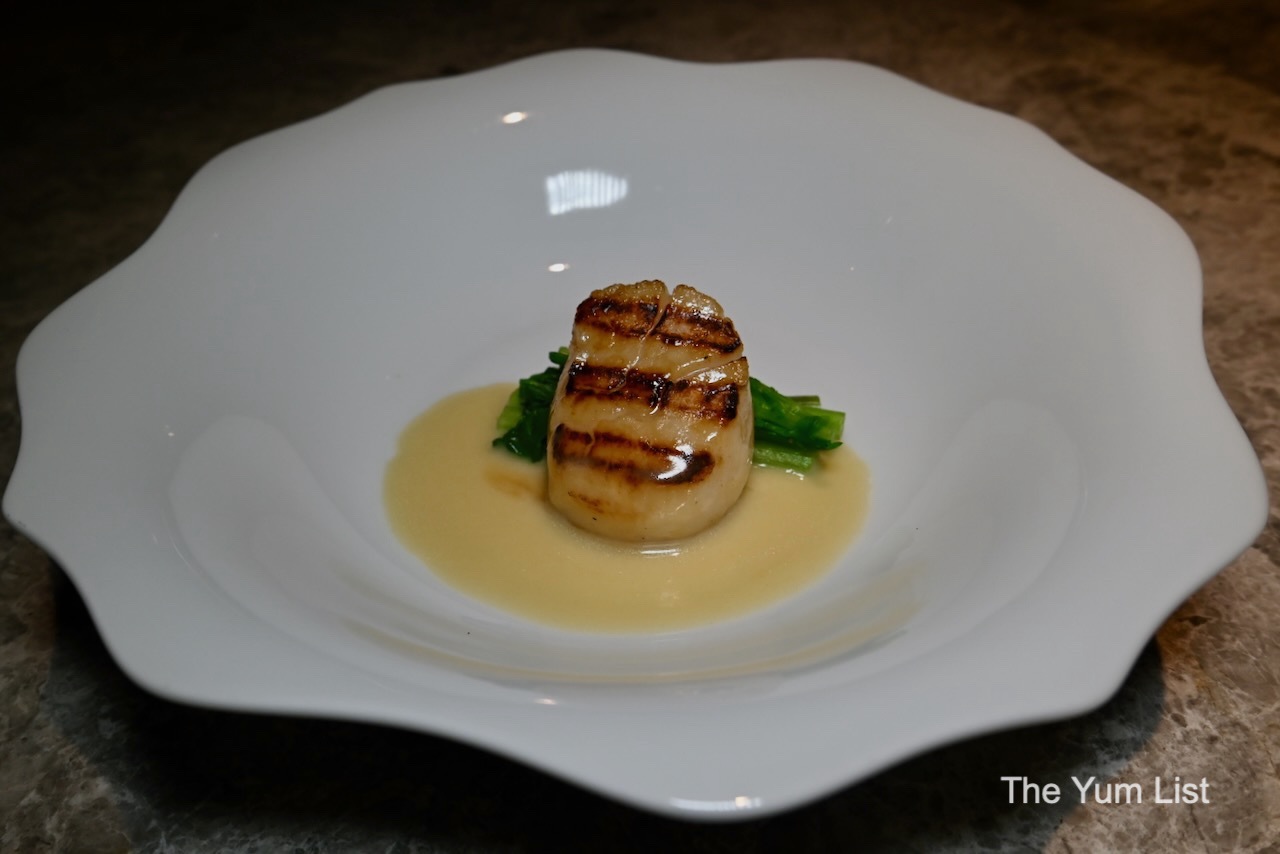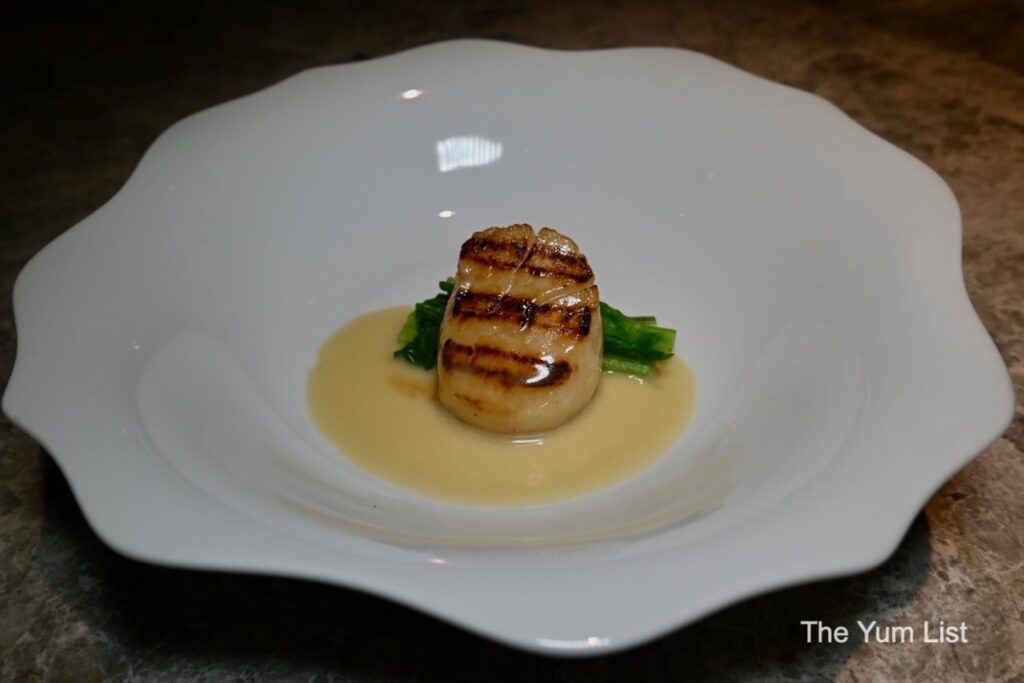 The Whitegrass tradition of impeccable breads continued next with a freshly baked serving of black sesame brioche, which is served without any need for adding butter thanks to the glorious texture created by 60% black and 40% white sesame seeds.
The next contender for dish of the night was Amadai, a Japanese tilefish showered with hot olive oil so that the scales become crispy and lift up off the incredibly tender, soft fish beneath. Served with a romanesco puree infused with uni (sea urchin), this was glorious.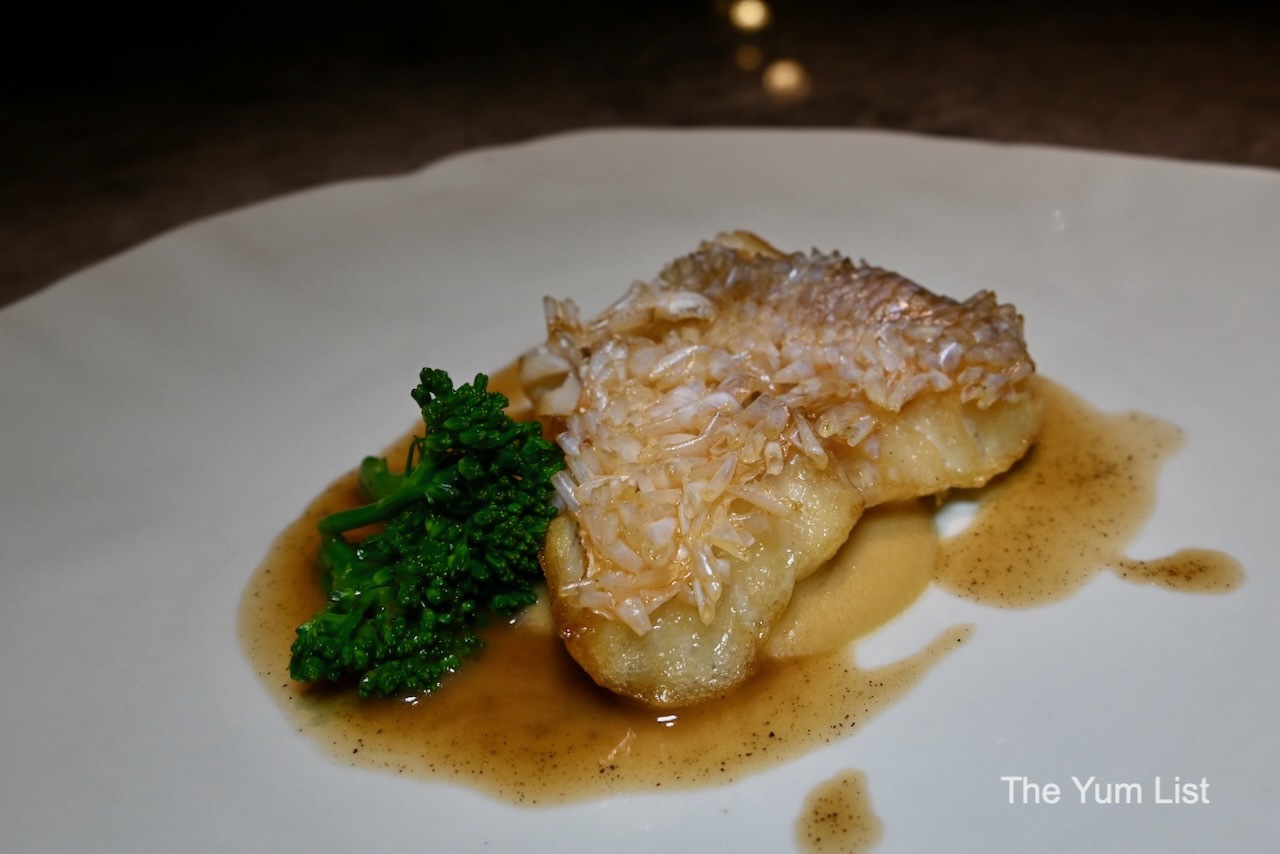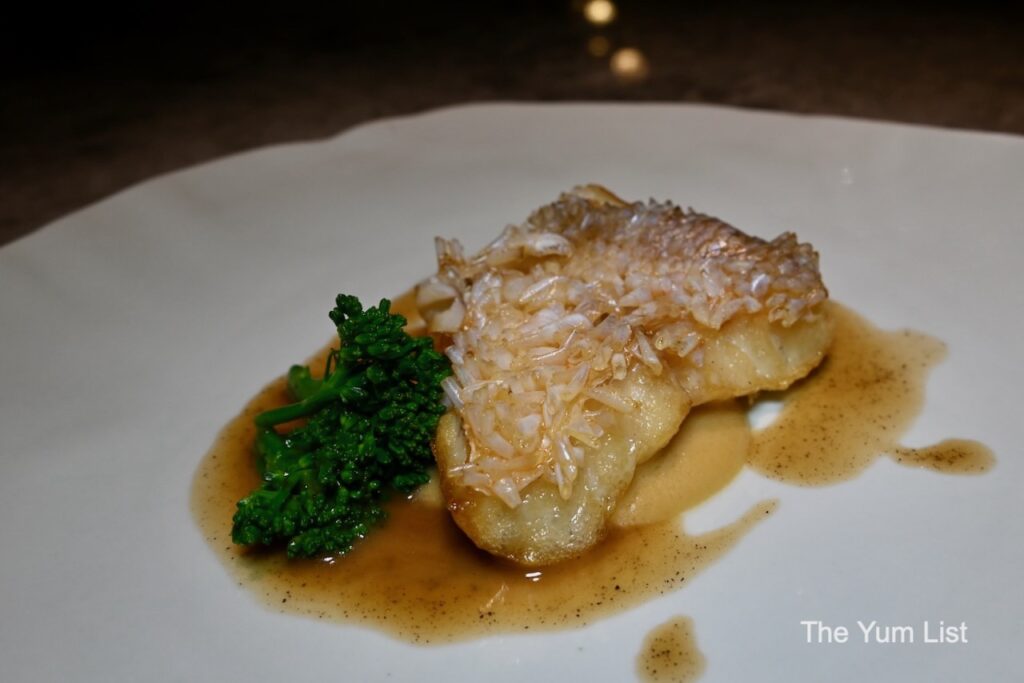 As the climax of the incredible journey for the evening, diners can opt for the Duck dish, or for a supplement of RM100, experience the Miyazaki Wagyu. The Duck is aged for five days and comes from Cherry Valley in Penang, served with forest mushrooms and a bigarade (orange) sauce. The duck is perfection – as are the mushrooms – and they pair nicely with the glass of Chateau La Patache Pomerol 2018 from France and its plum and cherry notes. The Wagyu is A4 grade from Miyazaki prefecture in Japan and is as buttery, juicy and umami-flavoured as you would expect. Served with a red wine sauce, white asparagus and fukinoto flowers, it is also well-paired with the wine selection.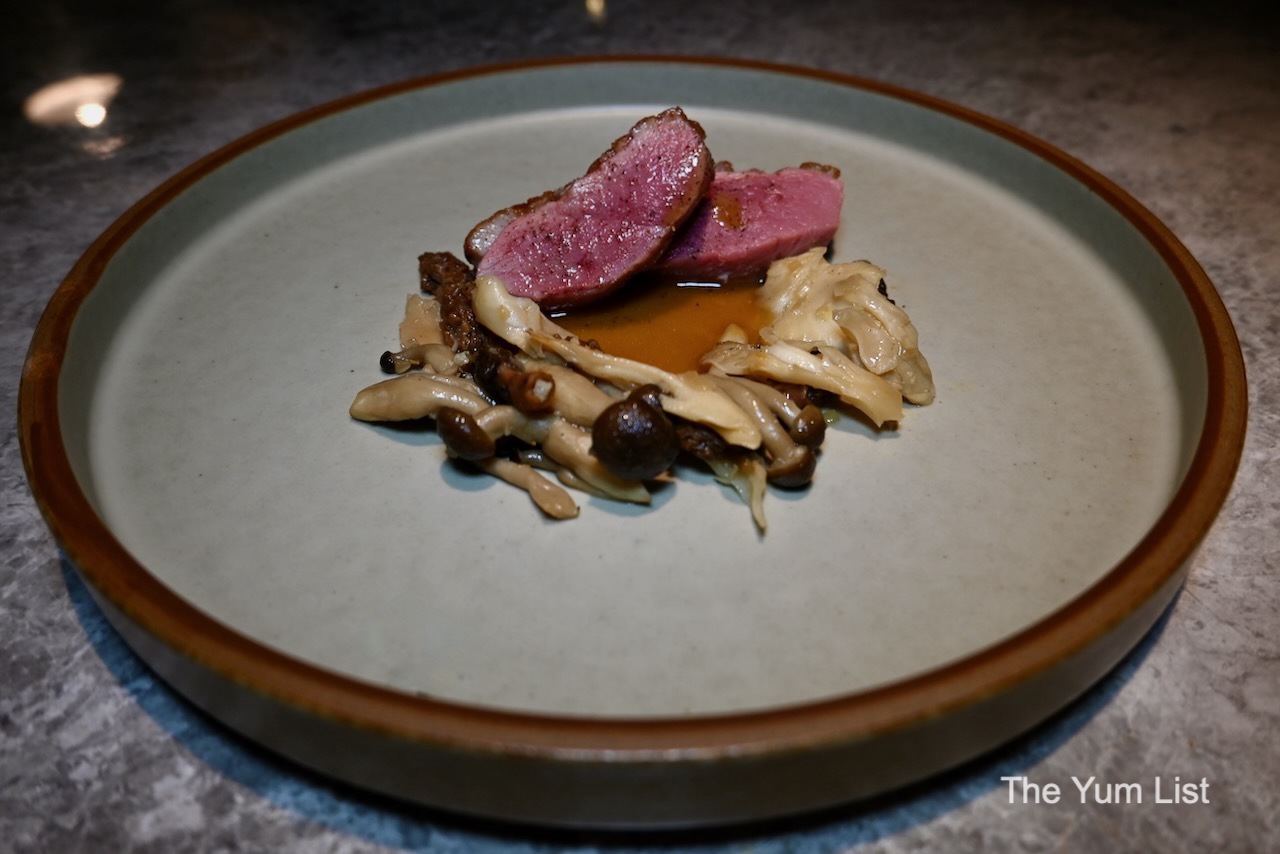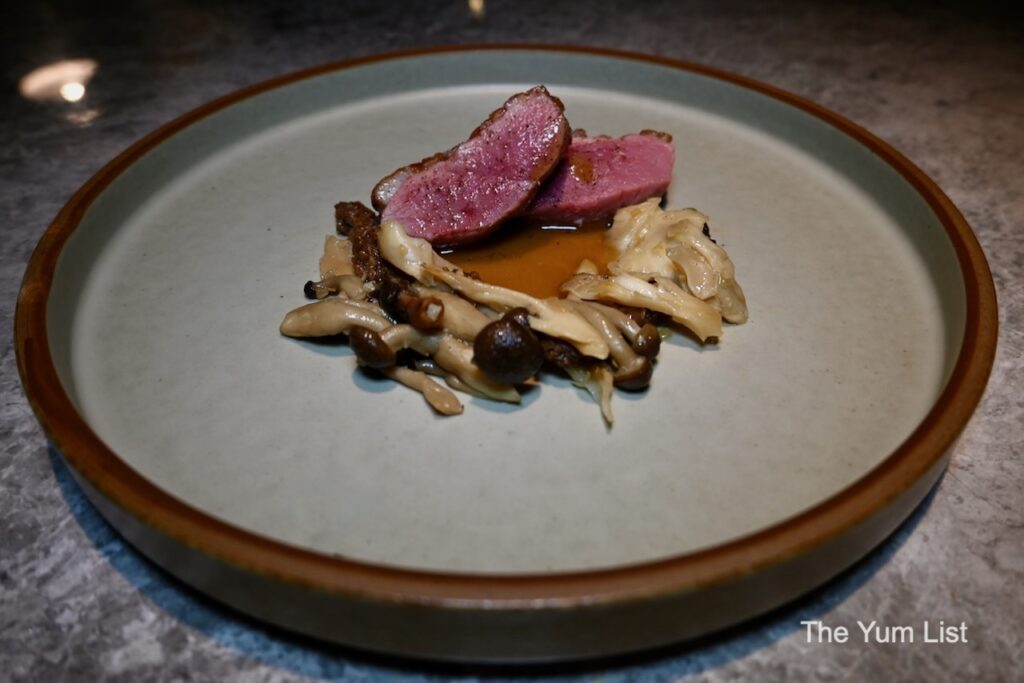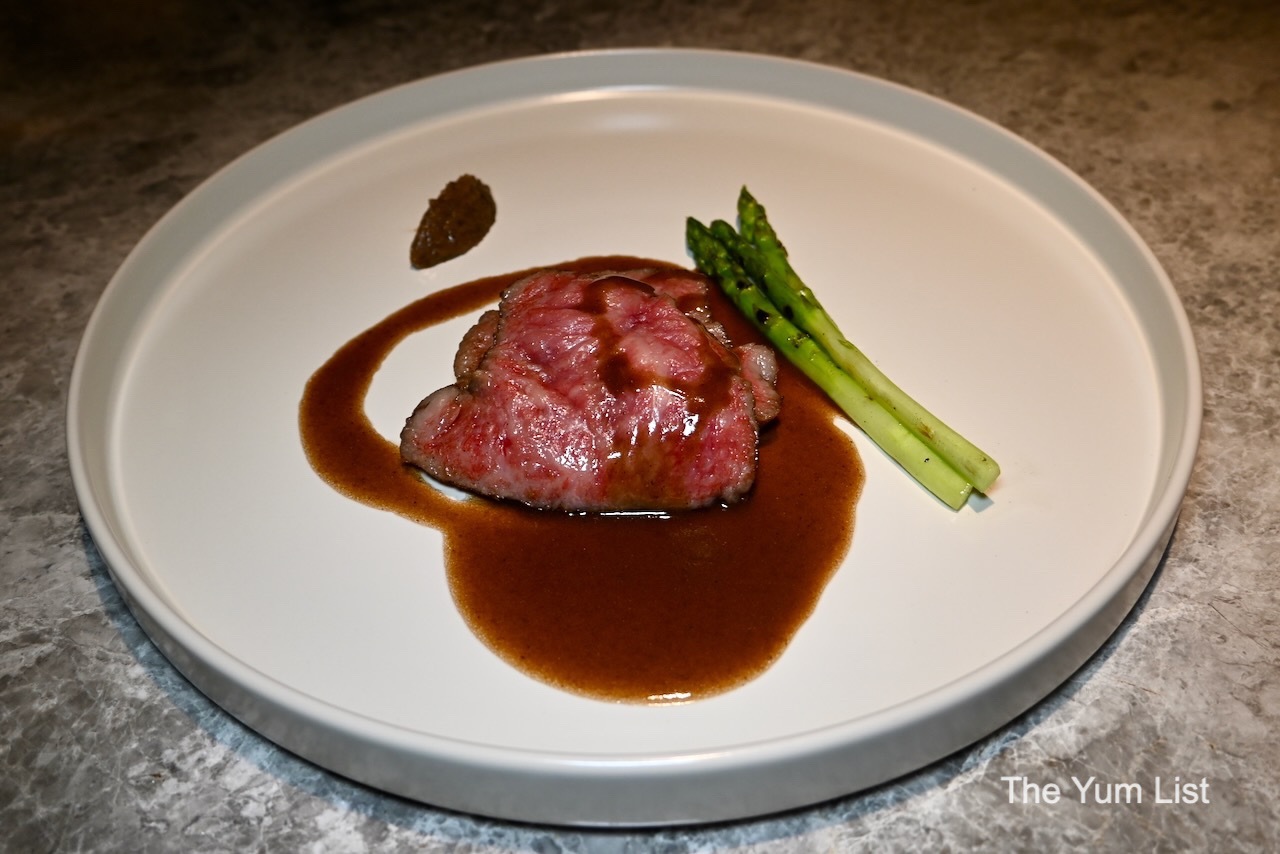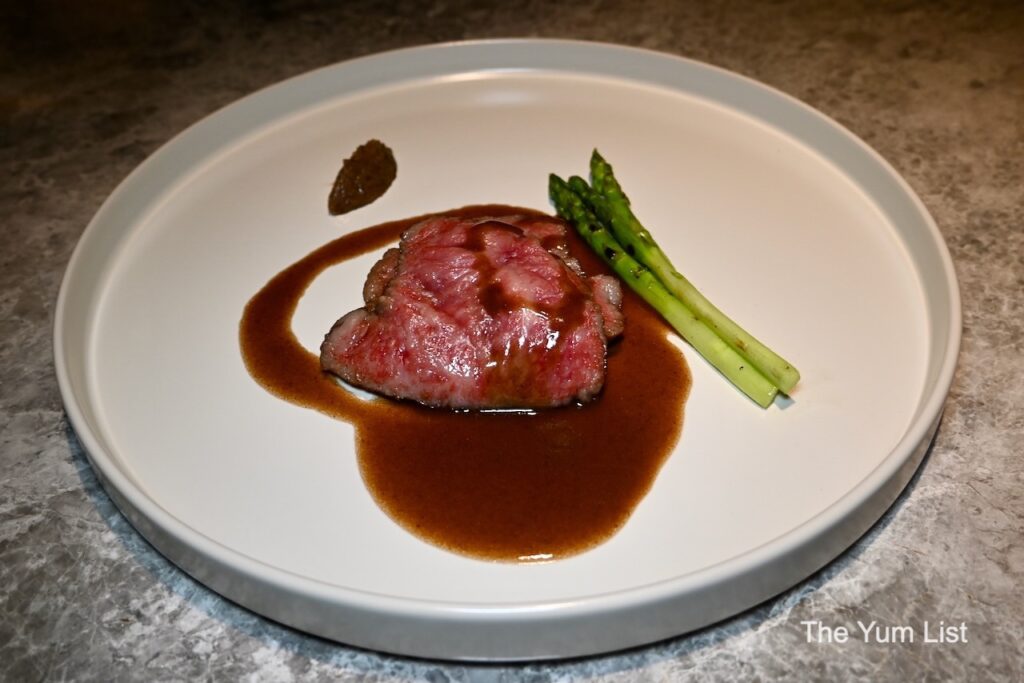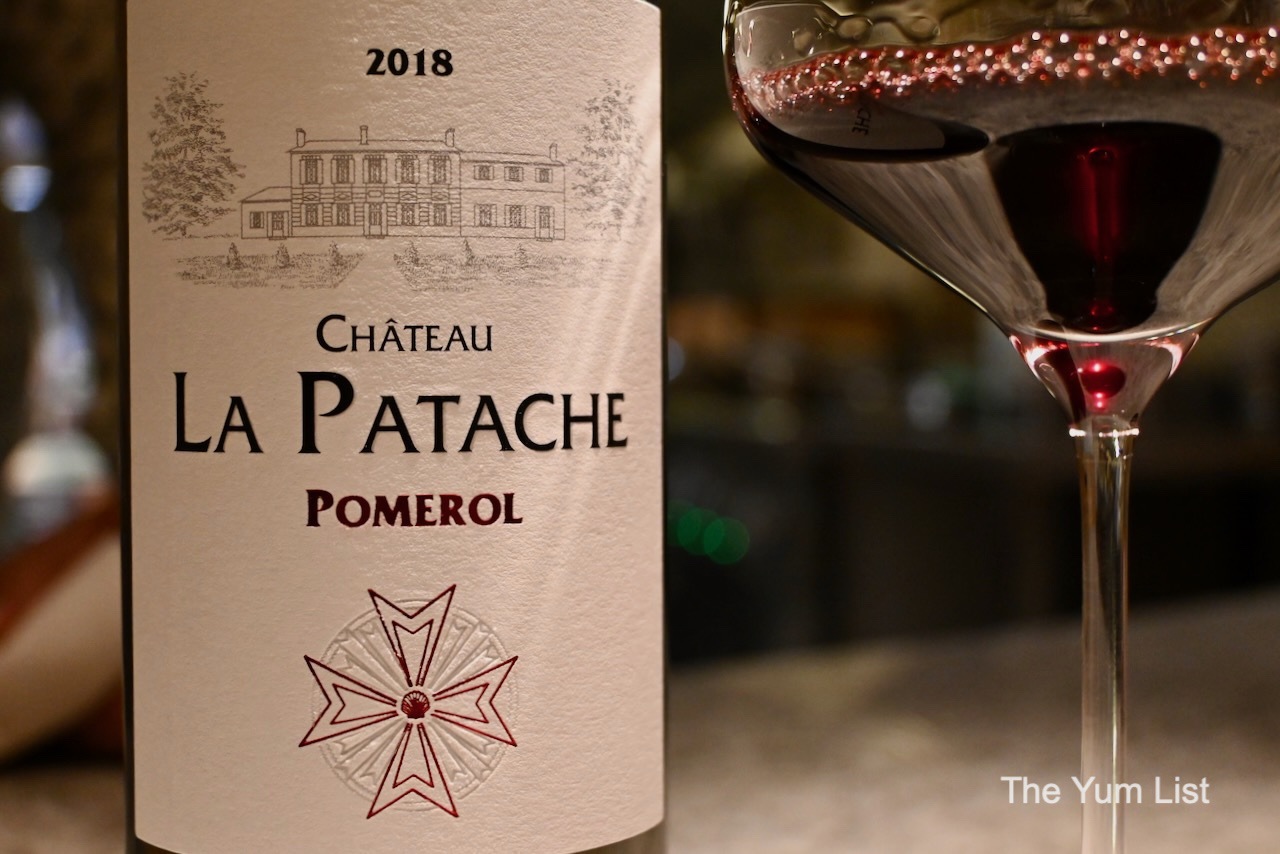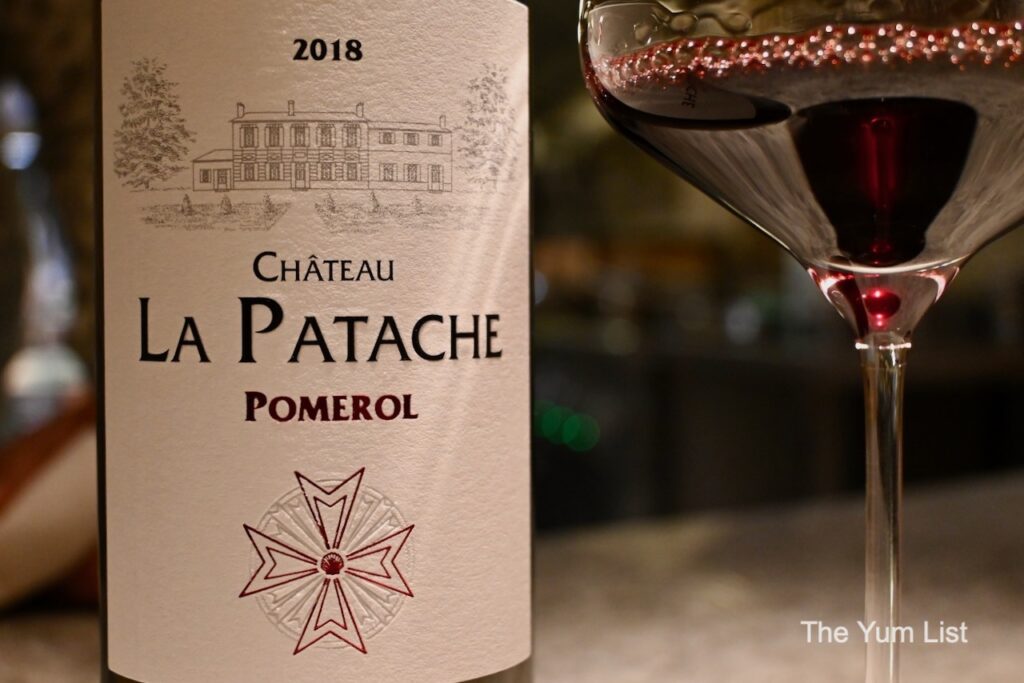 Avant Dessert
A palate cleanser arrives in the form of a brilliantly executed scoop of Japanese cucumber sorbet with sudachi (lime) foam. We are also poured a glass of Kyoto White Yuzu craft beer, which is aromatic and lightly citrus-flavoured.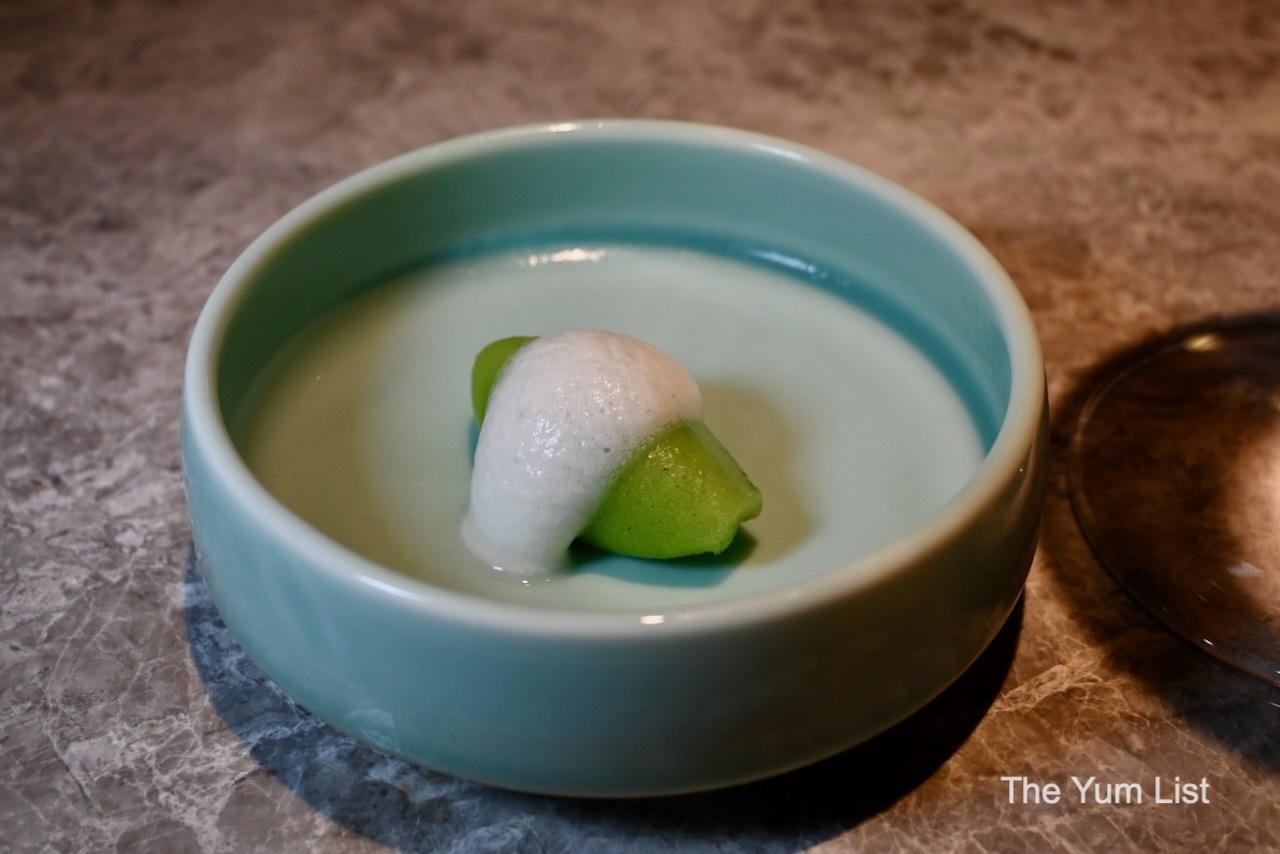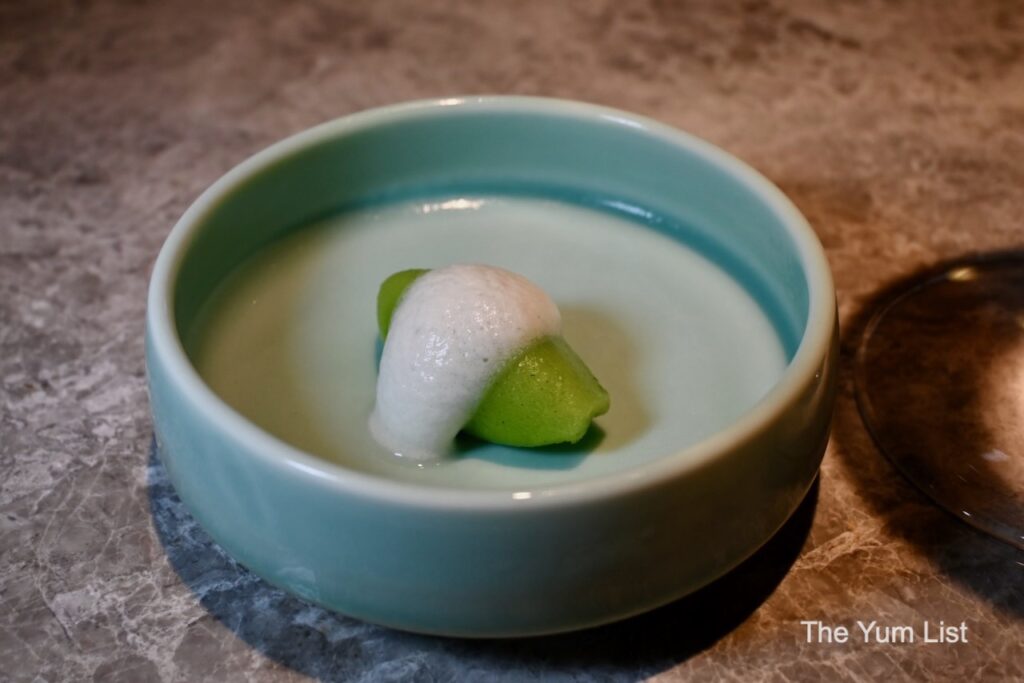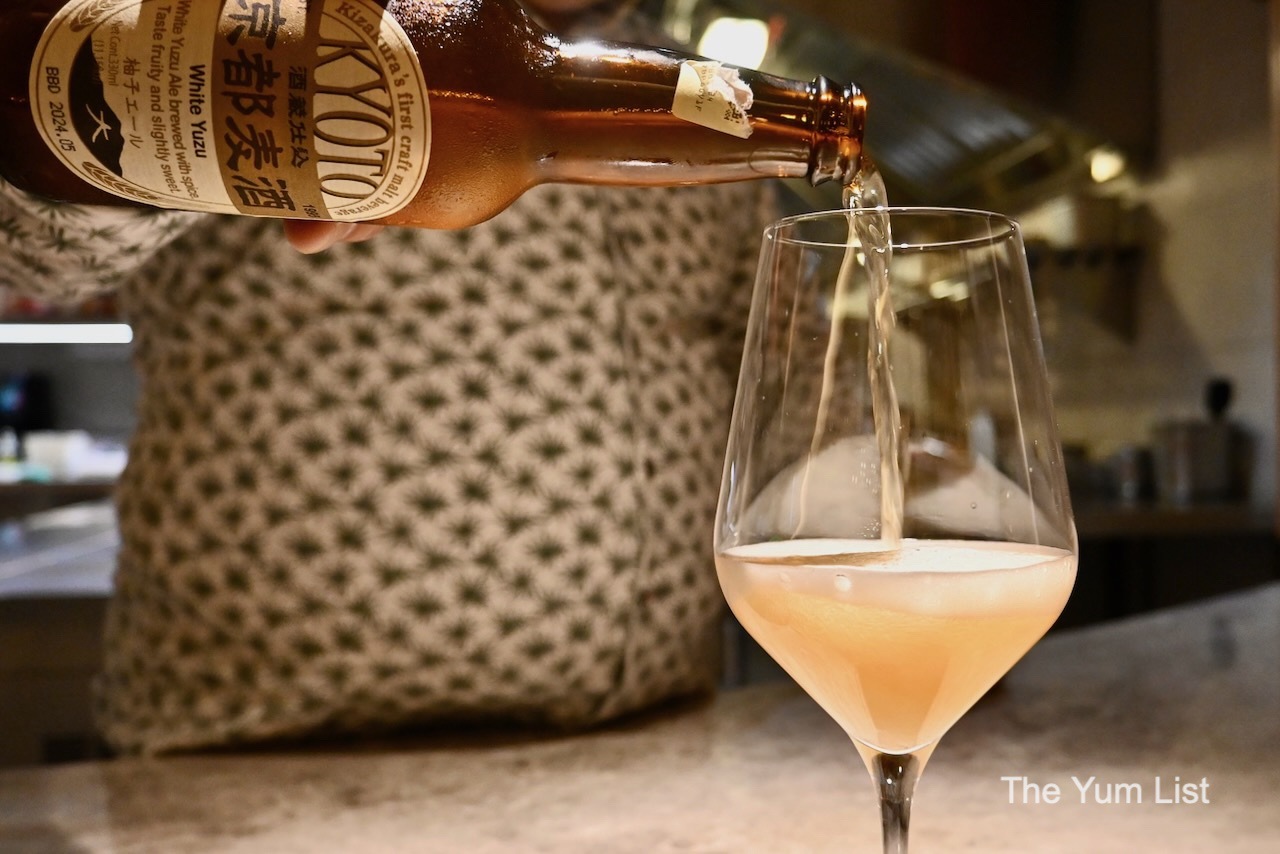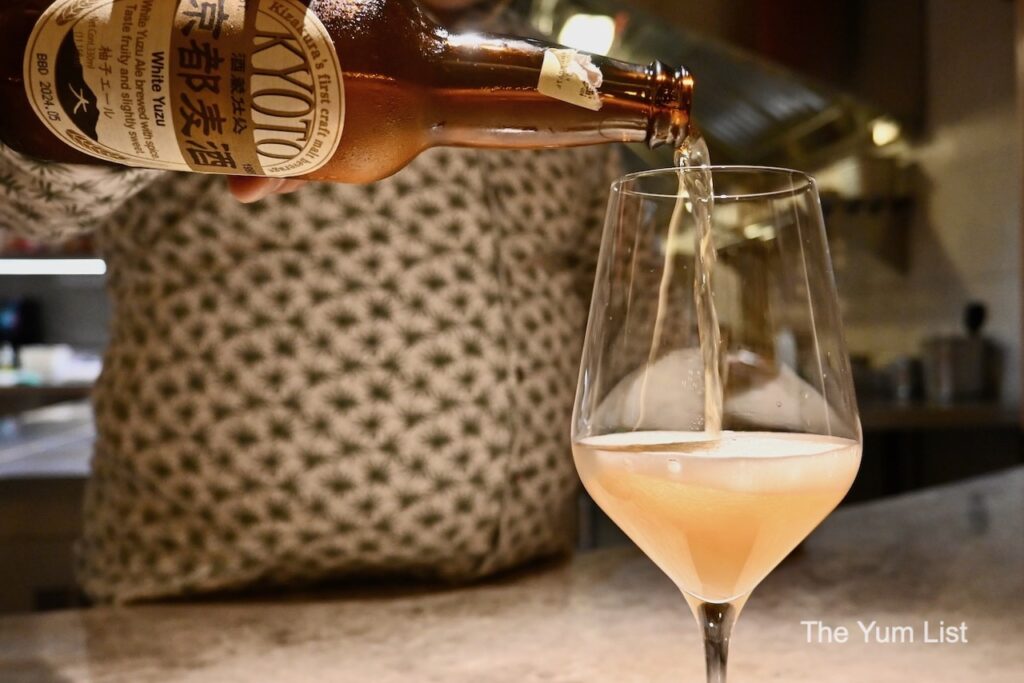 Dessert is a sweet tasting and gorgeous looking scoop of sakè kasu and salted sakura sorbet with Ichigo strawberry and mascarpone cream. There's a light crunch from the lattice on top and the whole dish is just the right size and flavours for this time of the evening, following so many different and delicious courses.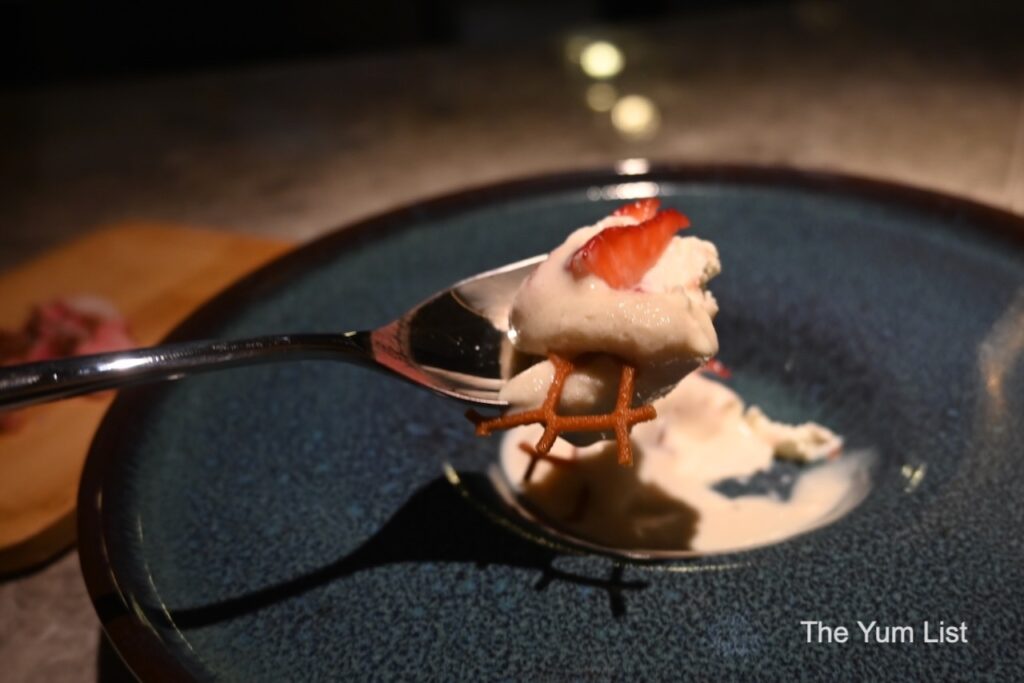 I'm not quite sure how we didn't look full enough, but apparently we needed one more item before the night drew to a close. A bite-sized mignardise in the form of a Burnt Butter Financier ended the evening on one last delicious high note. The kitchen has experimented constantly to ensure an eggshell-like exterior surrounds the moist and light almond cake. Because they have mastered the magic number of minutes that the cakes must be out of the oven in order to achieve the ideal consistency, these are freshly baked for each guest. The bottom line is: however full you may be feeling at this point, don't say no to the mignardises.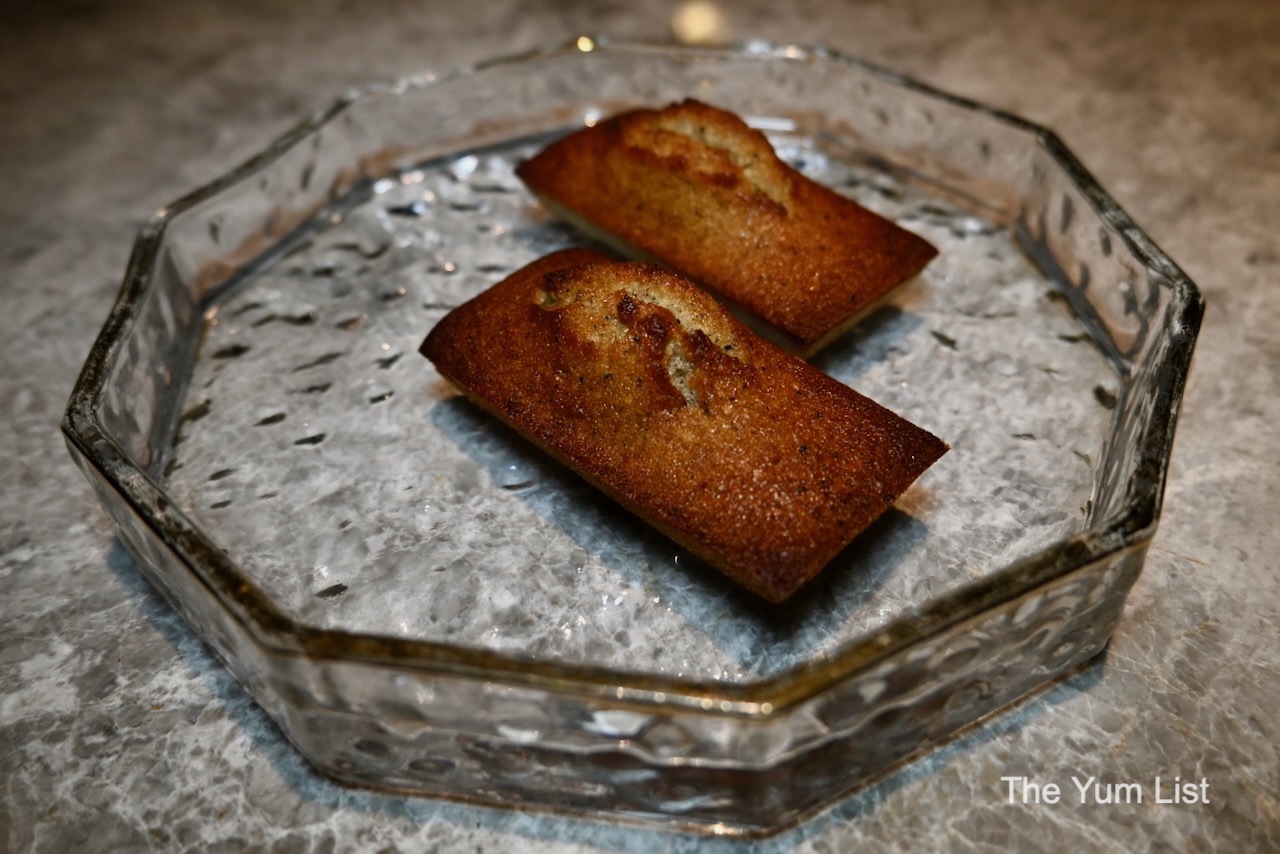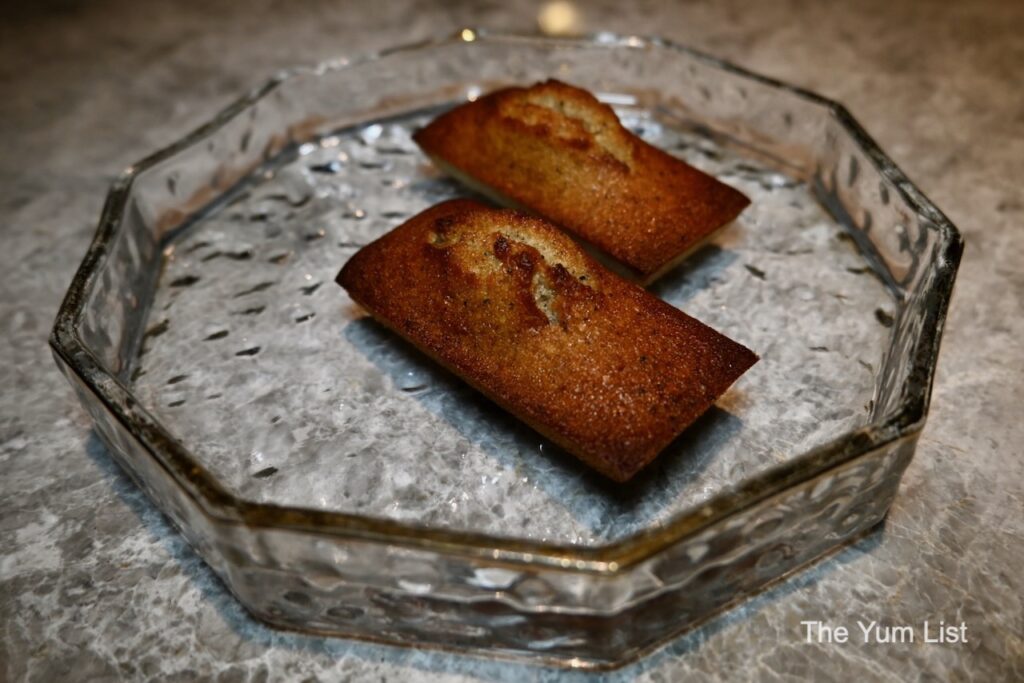 Chef de Cuisine Joshua Ho has spent the last eight years in Singapore working at Whitegrass with Japanese chefs and takes the helm of this new venture with a vision of combining the best from Whitegrass with his own locally inspired creations. The stage is set, the team is ready and the early results are phenomenal.
Reasons to visit Seed by Whitegrass: an omakase experience like no other in KL; exceptional service; choice of a five-course or eight-course menu; in excellent culinary company with their neighbours in Block E at The Five.
Seed by Whitegrass
Level 1-04, Block E, The Five
Kompleks Pejabat Damansara, Jalan Dungun, Bukit Damansara
50490 Kuala Lumpur, Malaysia
+6 010 552 6891
Instagram @seedbywhitegrass
Seed by Whitegrass Opening Hours
Tuesday – Sunday: 6 pm – 11 pm
Find more restaurants for special occasions in KL here and stay up-to-date with the latest gourmet and travel recommendations for Malaysia here and here.