Summer Hair Prep KL – Cut, Colour & Treatment
Monica Tindall
The school year is ending. I'm worn, tired and sure I've gained a few more greys and wrinkles. It's time to rejuvenate and get ready for the summer, and I couldn't think of a better place to do so than Eka Roots Organic Hair Salon in Bangsar.
The hair salon is housed in a bungalow on Jalan Maarof, the main street running the length of the suburb. The setting ensures privacy and an intimate and luxurious atmosphere. Tucked away from the foot traffic often found in malls, clients can kick back and enjoy the experience without the prying eyes of passerbys. Furthermore, the house structure allows for separate rooms, sectioning off clients and providing complete seclusion if desired. 
On top of the location, the team are familiar and professional. Esther has been running the show since the salon's inception, guiding the crew with consistency and a clear mission. They choose products with minimal chemicals and organic where possible. This ensures a safer work environment for the team who work daily with colours and treatments, and a healthy alternative for clients prioritizing their wellness.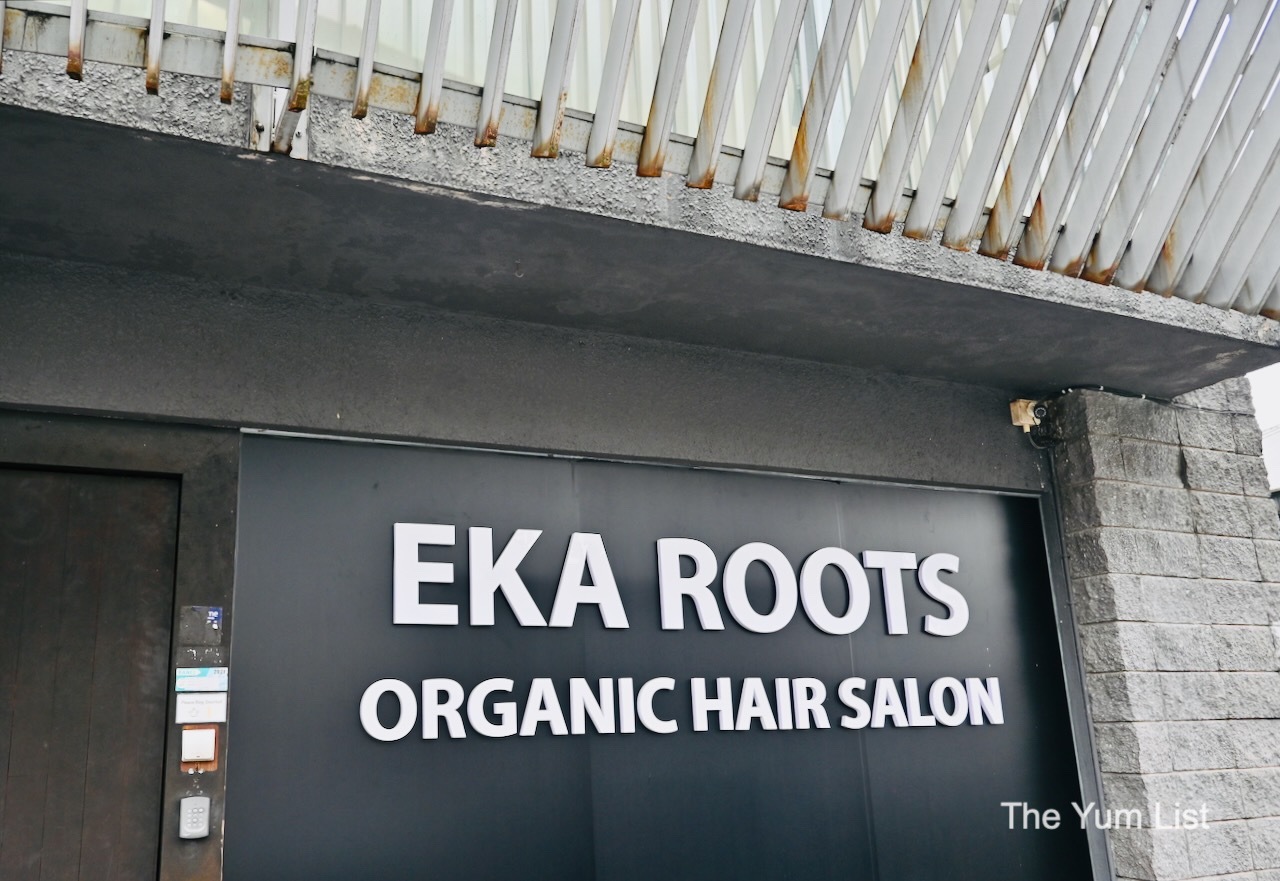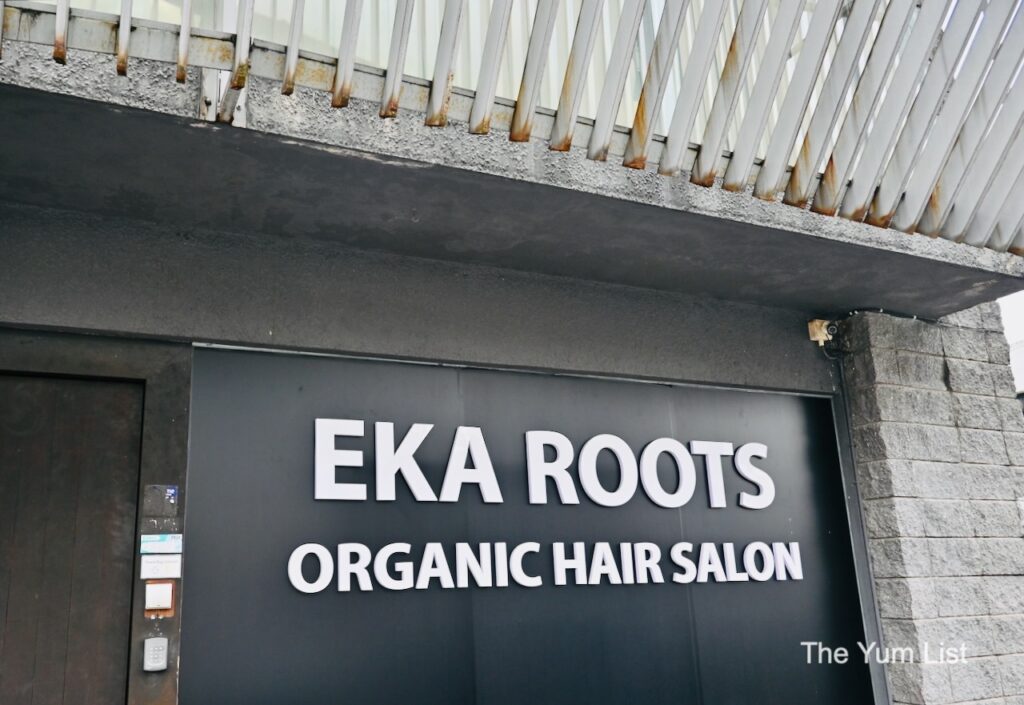 Total Pampering
The resident massage therapist, Regin, treats me to a foot bath and reflexology to launch the session. It's amazing how the warm, scented water washes away the work week and how quickly the foot massage has me on the path to renewal. Regin's technique is superb. She's using a premium mix of Chinese herbs blended with lemongrass oil. They're designed to remove wind and bloating. It's proper reflexology, too. She has a confident plan, working on pressure points on the feet and reaching deep into the muscles on my lower legs. A footbath with reflexology is priced at RM50 for half an hour and RM 90 for one hour. Guests can also opt for a body massage priced at RM120 per hour. It's an excellent price for the quality.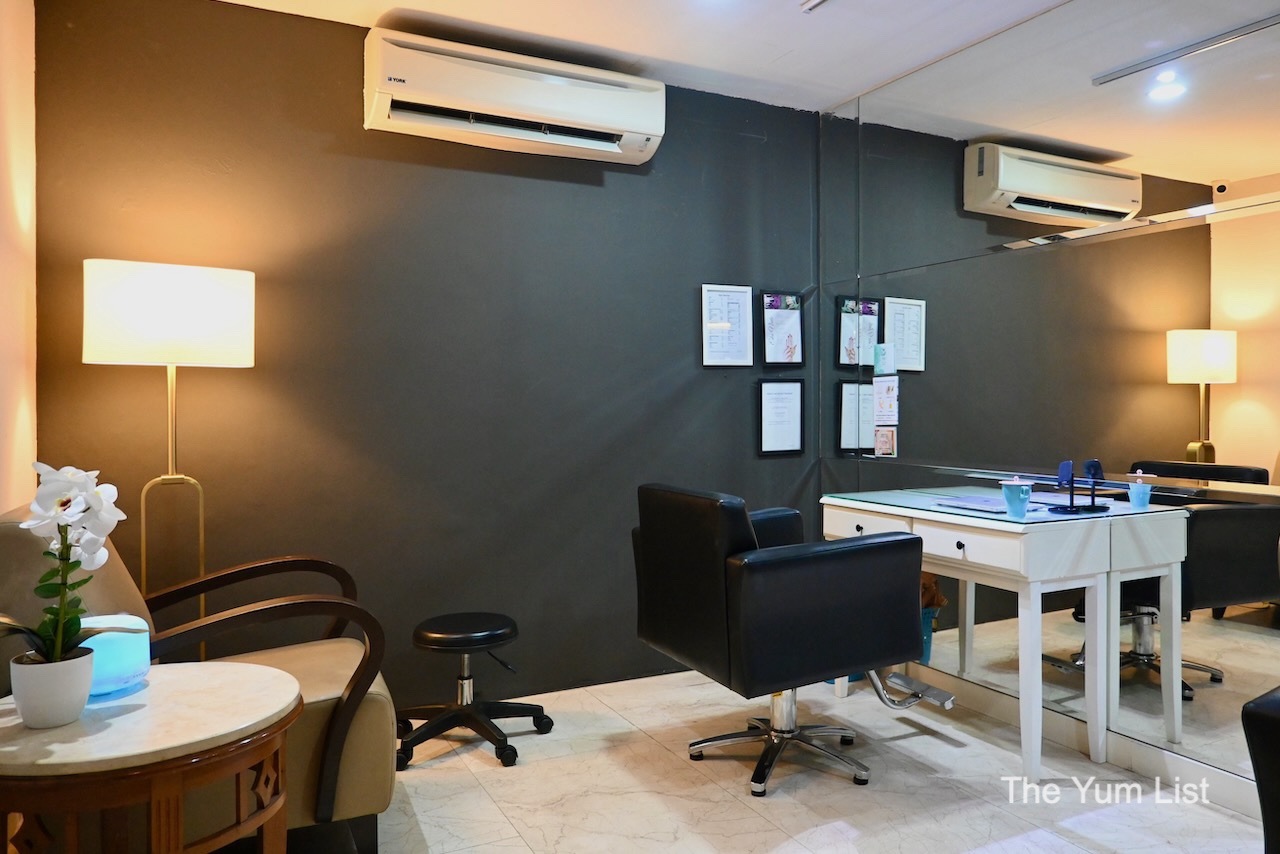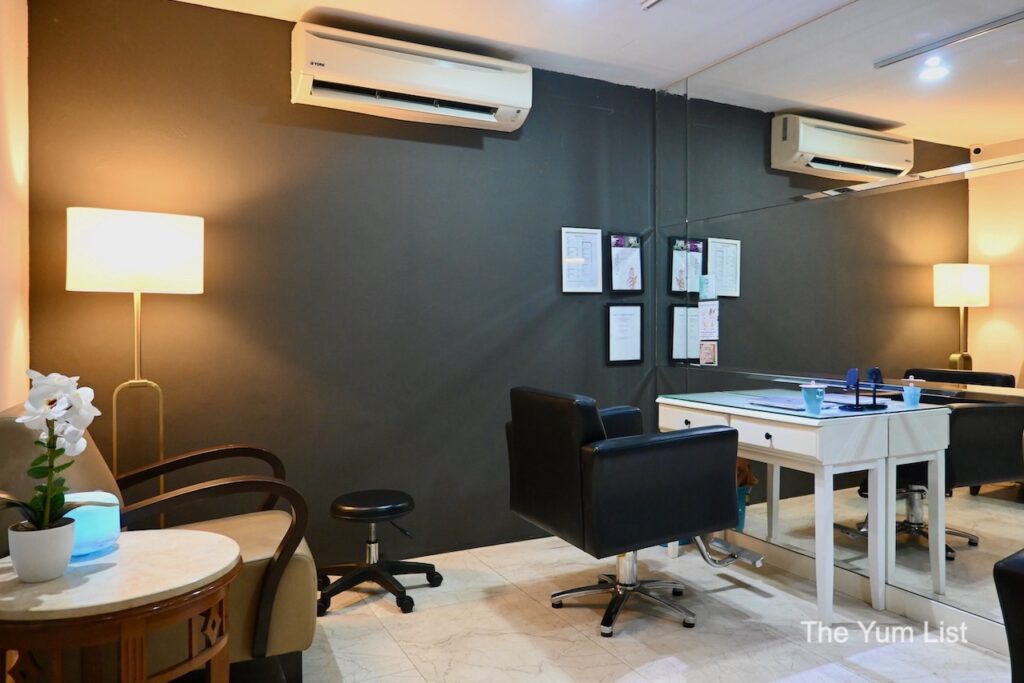 Summer Hair Prep KL – Cut, Colour & Treatment
I'm not sure what I want for the summer, but a general freshen-up and tidying of my mane is a high priority. Having tried several colours over the past year, my hair has remnants of them all and an inconsistent sheen. Michelle Lin, Eka Root's newest stylist with 18 years of experience, guides me through my choices. She shares a selection of shades that will cover both my grey and the leftovers of the year's experiments.
We decide on a deep shade of brown, strong enough to cover my multi-shades but light enough not to wash out my pale complexion completely. Italian brand Philip Martin's is the range of choice because of its organic and non-toxic chemical products. The Eka Roots team finds it gives the right balance between health benefits and performance. In my opinion, it smells wonderful, too! Philips Martin's colours start from RM 250 for a root touch-up and go up to RM650 for extra-long hair.
After the colour is applied, it's left to work for around 40-45 minutes before being rinsed out. I can't tell you how heavenly the experience is to have Regin working on my legs while Michelle is taking care of my locks. It's pampering to the nth degree.
Once the colour is out, it's time to work on the cut. I have dreadful flyaways, split ends and a fringe that has been "in transition" for months. Michelle removes the dead ends, tidies my bangs, and adds some layers to frame the face and assist in the fat fringe grow-out.
Next, an E Plex Rescue Treatment, specially designed for dry and damaged hair, further assists in smoothing the frizz and make my hair more manageable. The product is thoroughly applied before being encased in a micro-mist for about 25 minutes. The heat and moisture assist the cuticles in absorbing the product. The Nano Micro Mist machine builds in a gradual cooldown in the last five minutes, leaving the hair ready for the final rinse. E Plex prices range from RM190 to RM 300 depending on hair length.
Lastly, Michelle dries my hair, offering tips for me to follow at home as she goes – always working downward and with small sections at a time. I promise to try it. We'll see.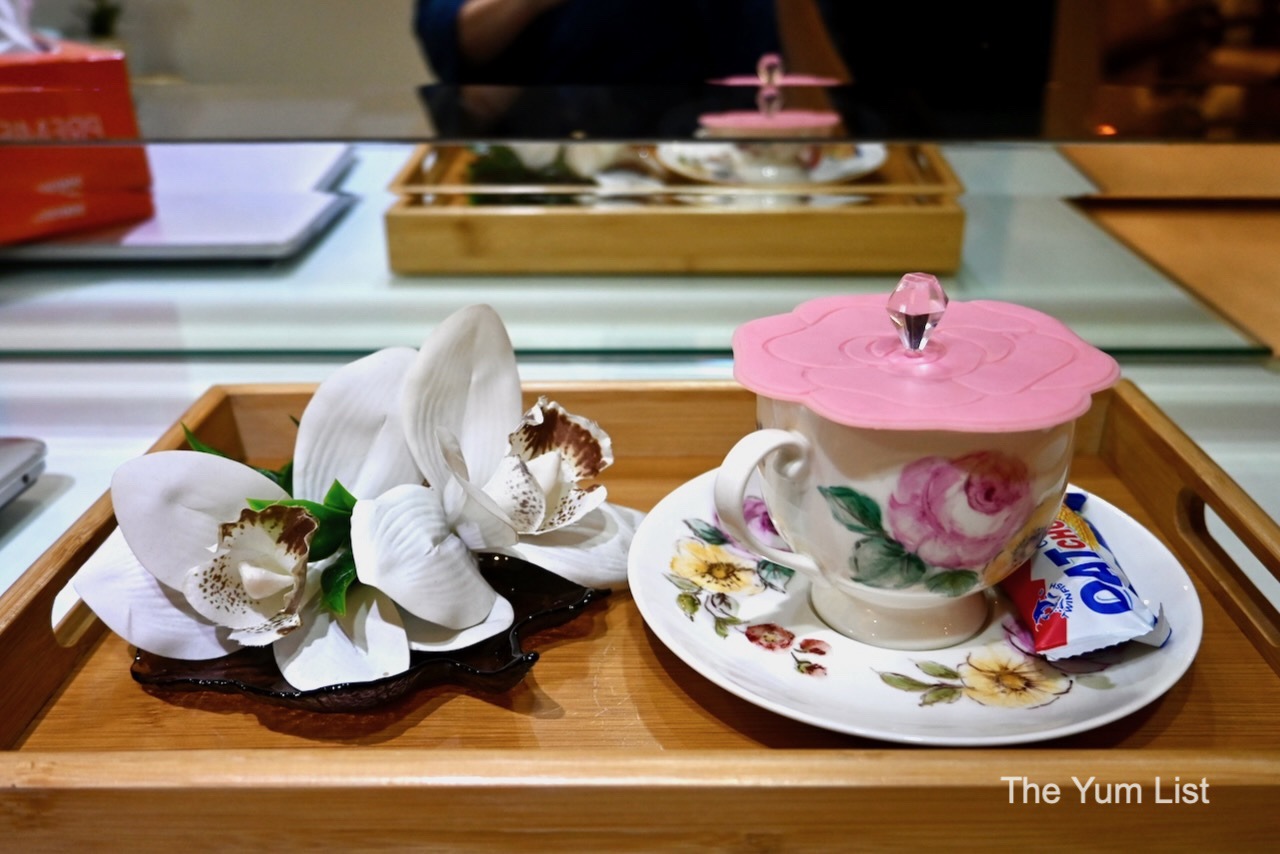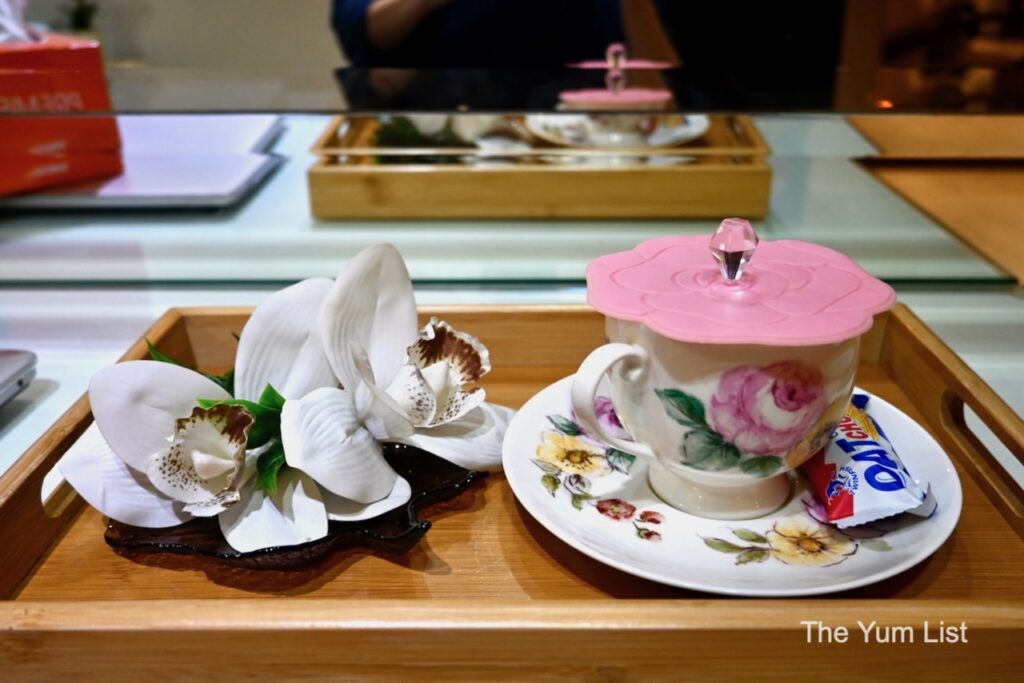 Summer Hair Prep Results
My hair feels lighter and healthier. Its lustre has returned, and the colour is even once more. I have my fingers crossed for my new fringe plan, and I love the soft curls Michele has styled into the ends with her blow. I am refreshed and ready for the summer, thanks to the wonderful team at Eka Roots Hair Salon!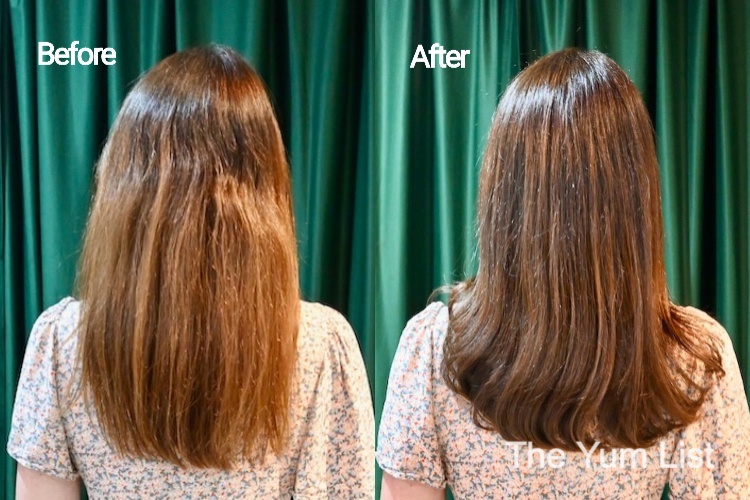 Reasons to do your summer hair prep in KL at Eka Roots: wonderfully private and peaceful setting that exudes luxury in space, team and product; Philip Martin's organic range of hair colours; an excellent place to come with friends – bring wine and nibbles and make a day of it.
Eka Roots Hair Salon
123 Jalan Maarof, Bangsar
59000 Kuala Lumpur, Malaysia
www.facebook.com/ekaroots
+6 03 2856 0775
Eka Roots Opening Hours
Monday, Tuesday, Wednesday: 9 am – 6 pm
Thursday, Friday & Saturday: 9 am – 8 pm
Closed Sundays
Find more on the spa and beauty scene in Malaysia here and the latest happenings around Malaysia here and here.