Banquet of Hoshena – Hilton Kuala Lumpur
Words: Matt Brown
Photos: Han Sen Hau
Storytelling is always an integral part of a great eating experience, whether through the ingredients being used, the history of the recipes, or the chance to bring together people with their own tales to tell. Recently opened just above Graze restaurant at the Hilton Hotel, the Banquet of Hoshena comes to Malaysia for the first time with a new level of immersive storytelling for its guests (bookings here).
The first Banquet of Hoshena in South East Asia, the installation opened in July of 2023. The combination of fine dining with 3D projection provides guests an opportunity for a memorable evening out. With the space holding a maximum number of 16 diners at one sitting, you truly feel a part of the show going on around you and that every detail has been designed solely for your entertainment. Plus – the food from the chefs at Graze is delicious.
Banquet of Hoshena – The Experience
After ascending the escalators just to the left of Graze, we experience a taste of things to come right away, with a giant screen projecting some imagery that foreshadows the story to come. As we consumed our welcome drinks, we sat amongst the twinkling forest lights and very quickly begin to forget that we were in a fancy hotel in the middle of a bustling city.
Side note: The welcome drink is a non-alcoholic concoction inspired by the famous Jungle Bird cocktail, which originated from the Hilton KL 50 years ago on July 7th. Happy birthday, Jungle Bird!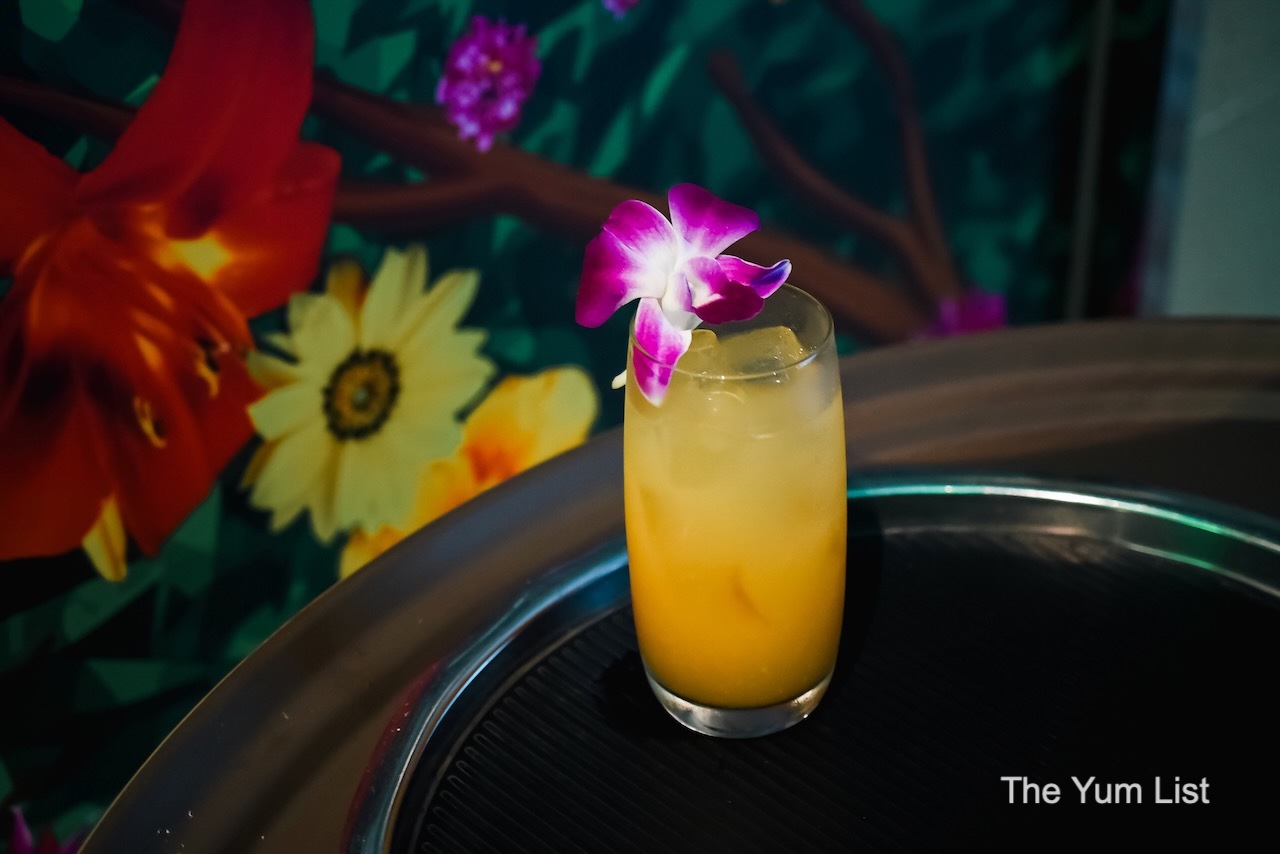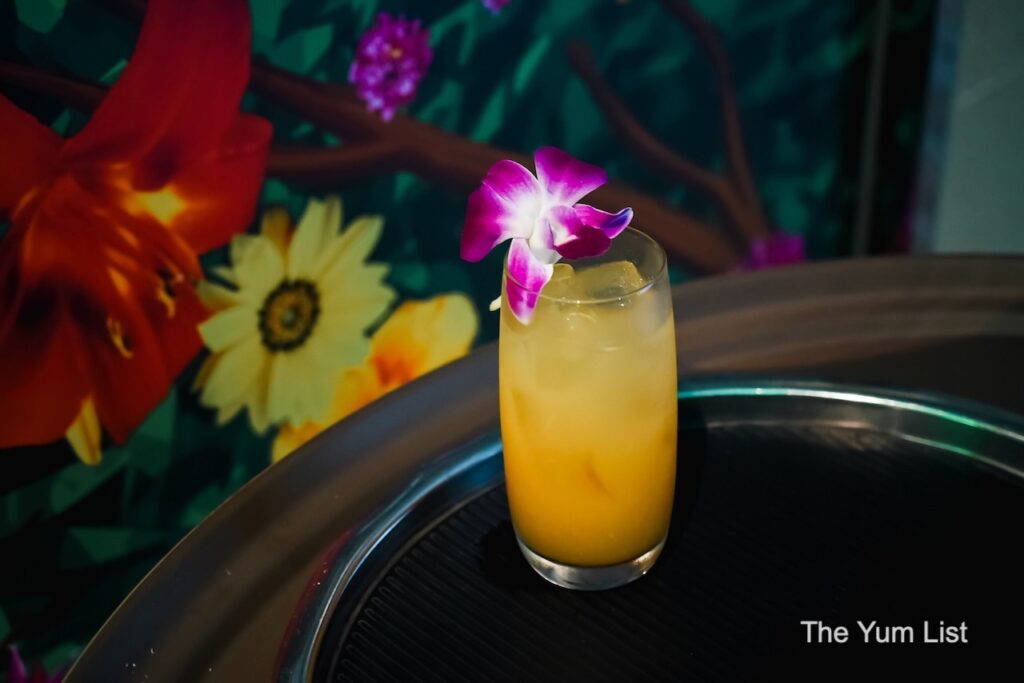 We are then ushered into the banquet room, which is made up of two tables for eight guests each. This level of intimacy ensures that the details of the show are not lost on anyone and that the sense of being transported to another time and space feels more convincing. I won't reveal anything about the storyline here, but let's just say if you are familiar with classic fairy tales, epic fantasies and Cirque du Soleil-style theatrics, you'll do juuuuust fine.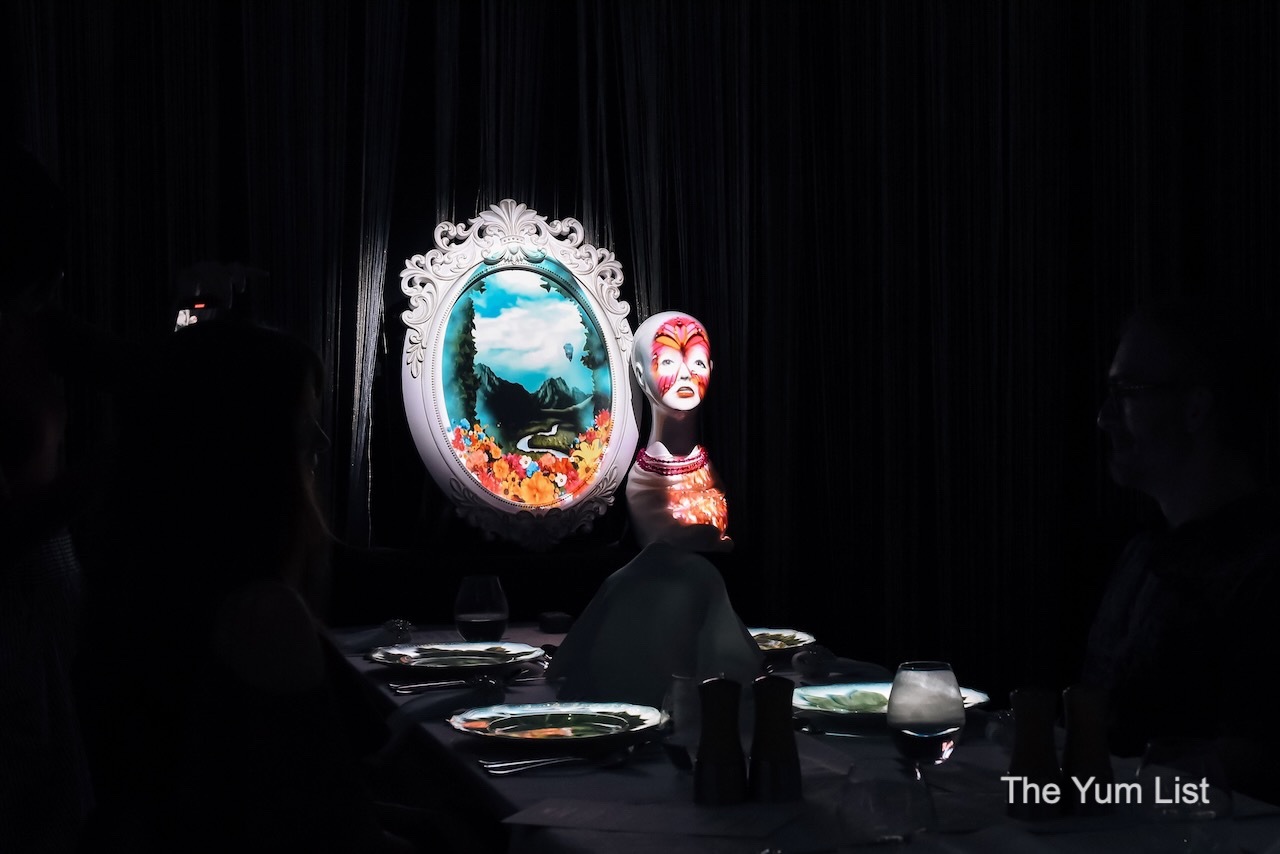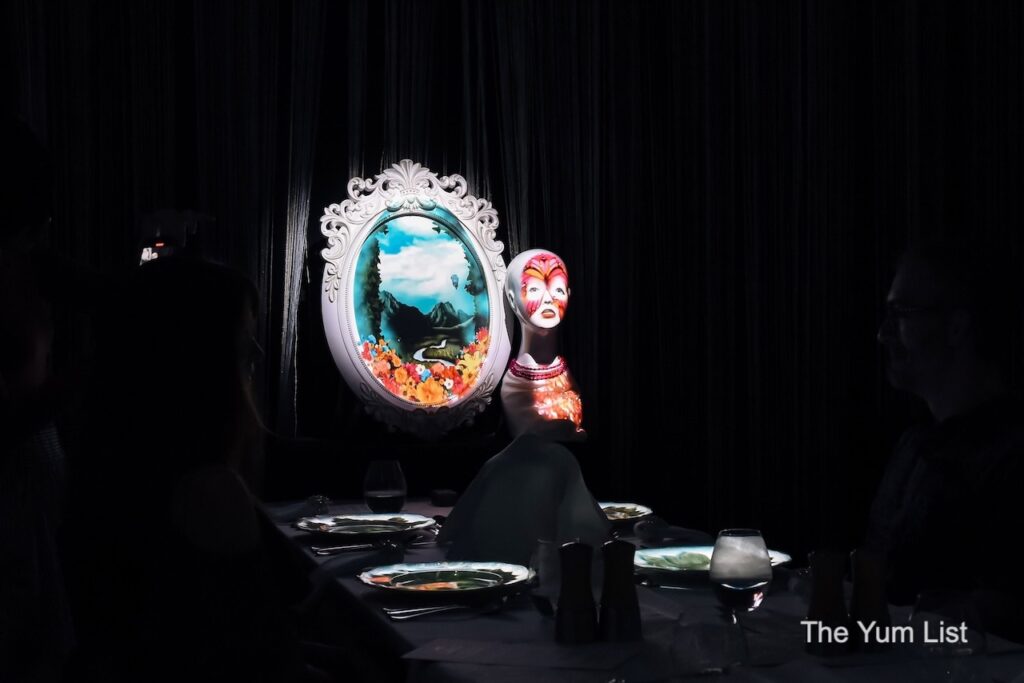 The Menu
The food is served during pivotal moments of the story's progression and has been designed to match the emotions elicited whilst on the epic quest.
We begin our journey with Enter the Realm of Hoshena, an appetiser of spiced feta cheese and cured watermelon served in a magical-looking little box. This is followed by Bitter-sweet: The Magic Unfolds, ox cheek arborio arancini, gruyere cheese and pickled cucumber, practically levitating on the table. It's at this point I realise that my meal will be consumed almost entirely whilst recording everything on my phone.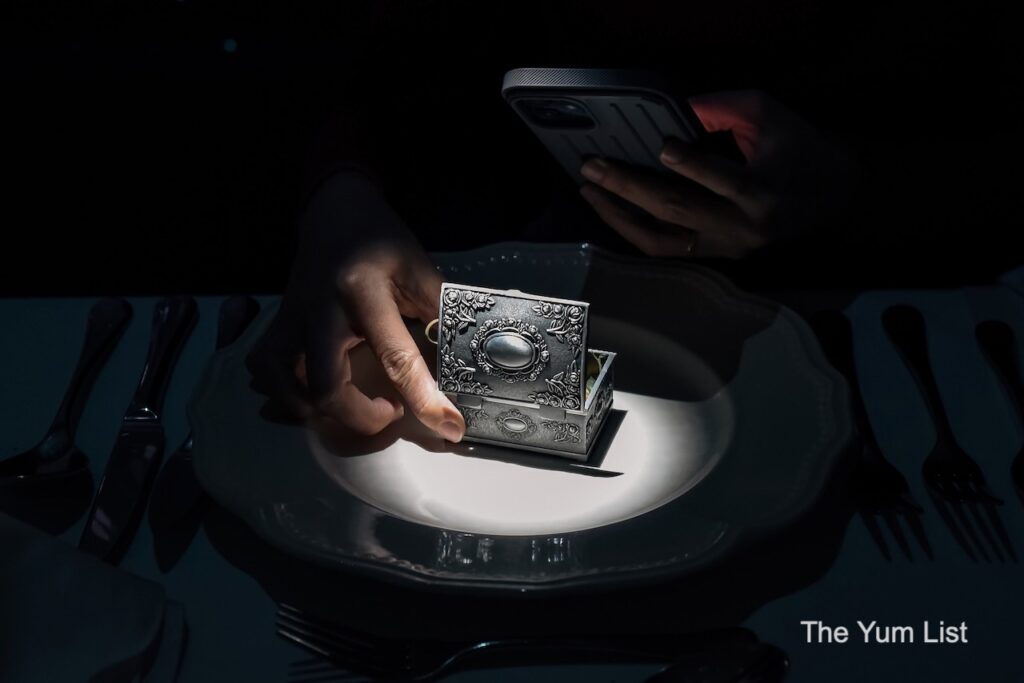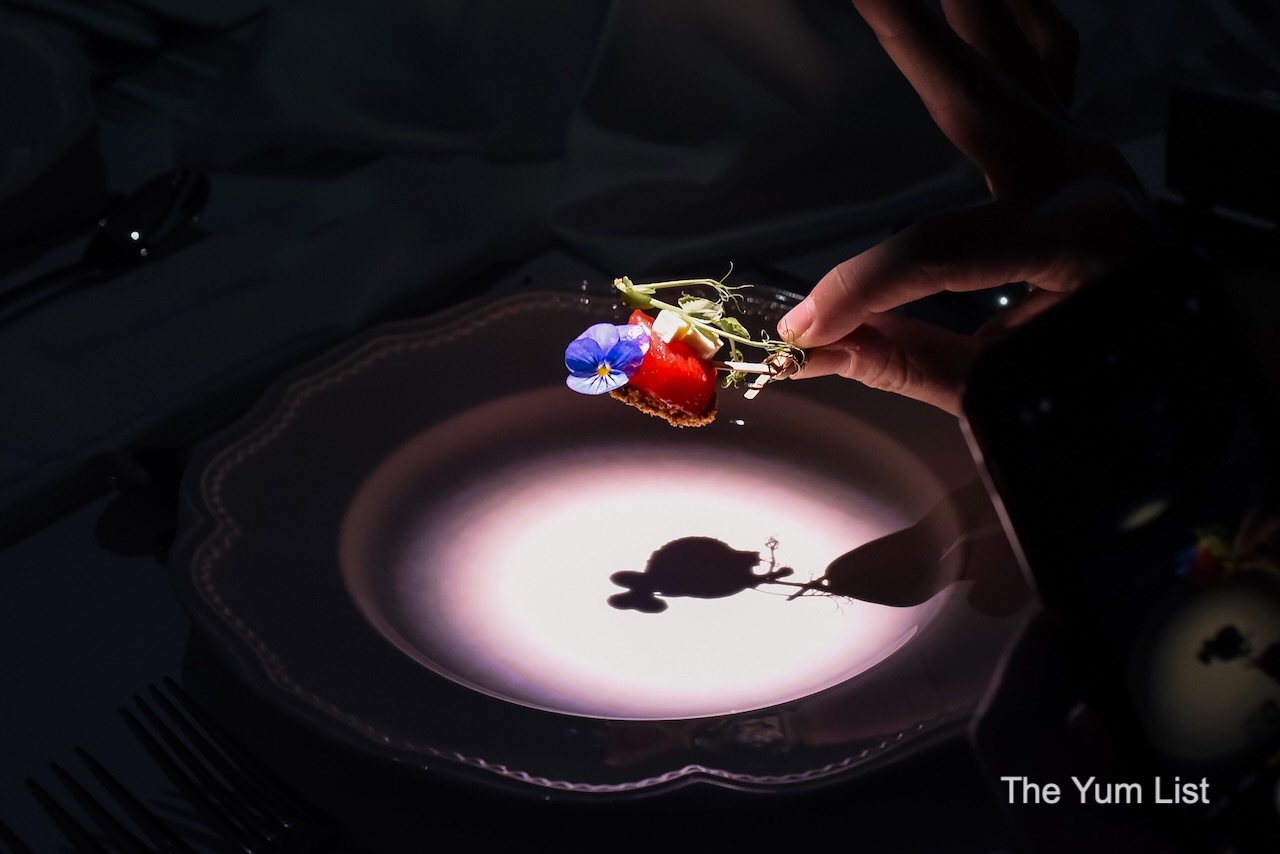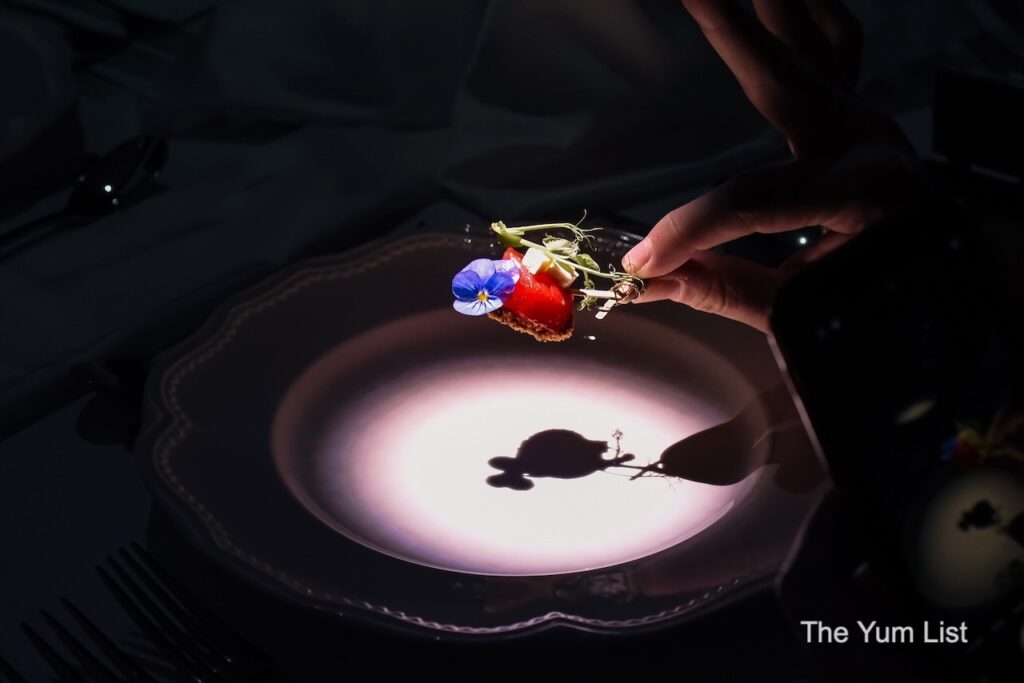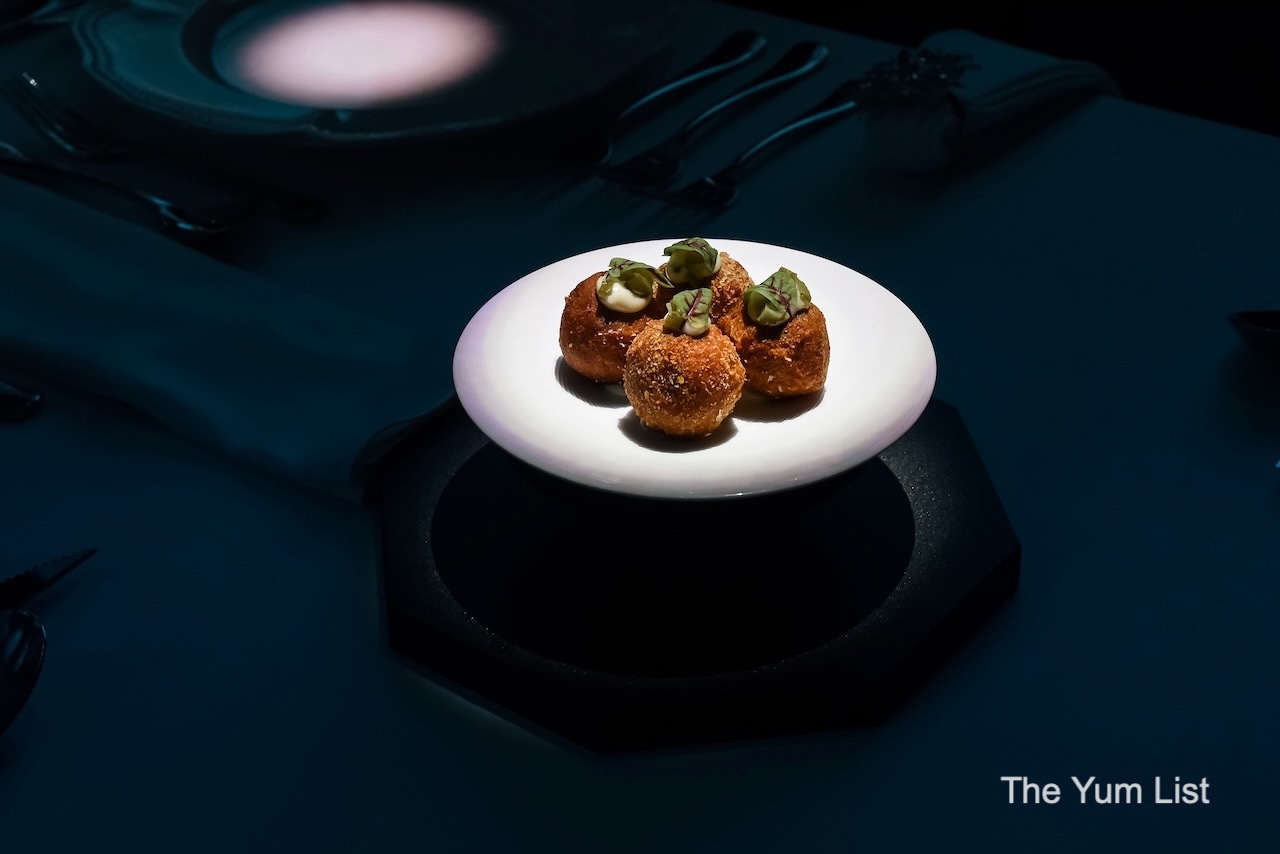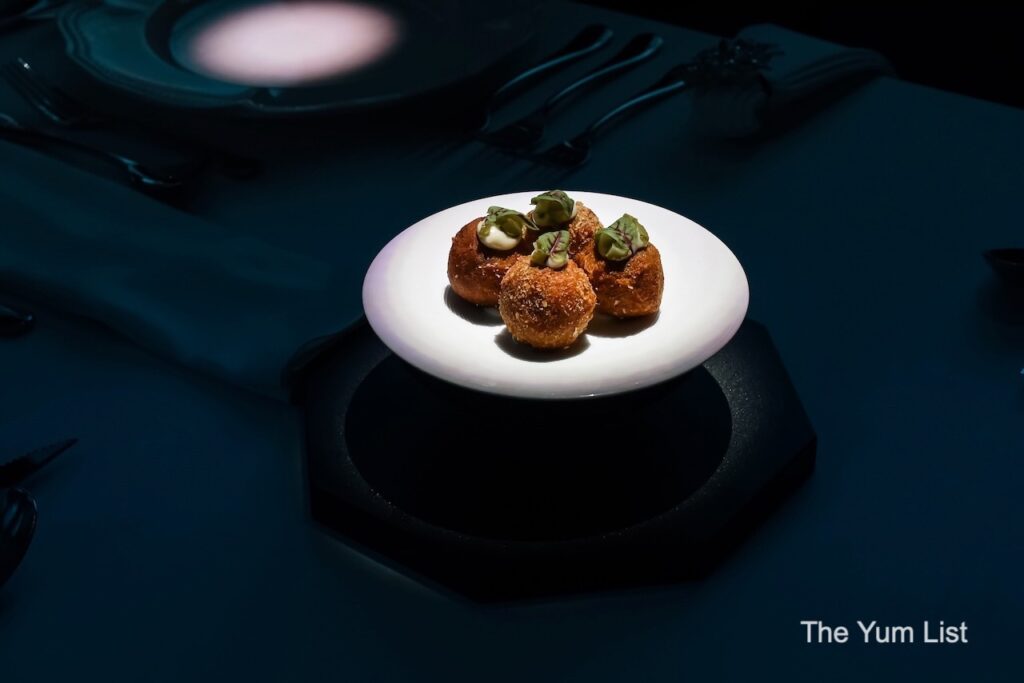 The Prophecy comes next, with a tiger prawn citrus sphere and the whole table springing to life following a storm and a warning from some ominously thunderous voices.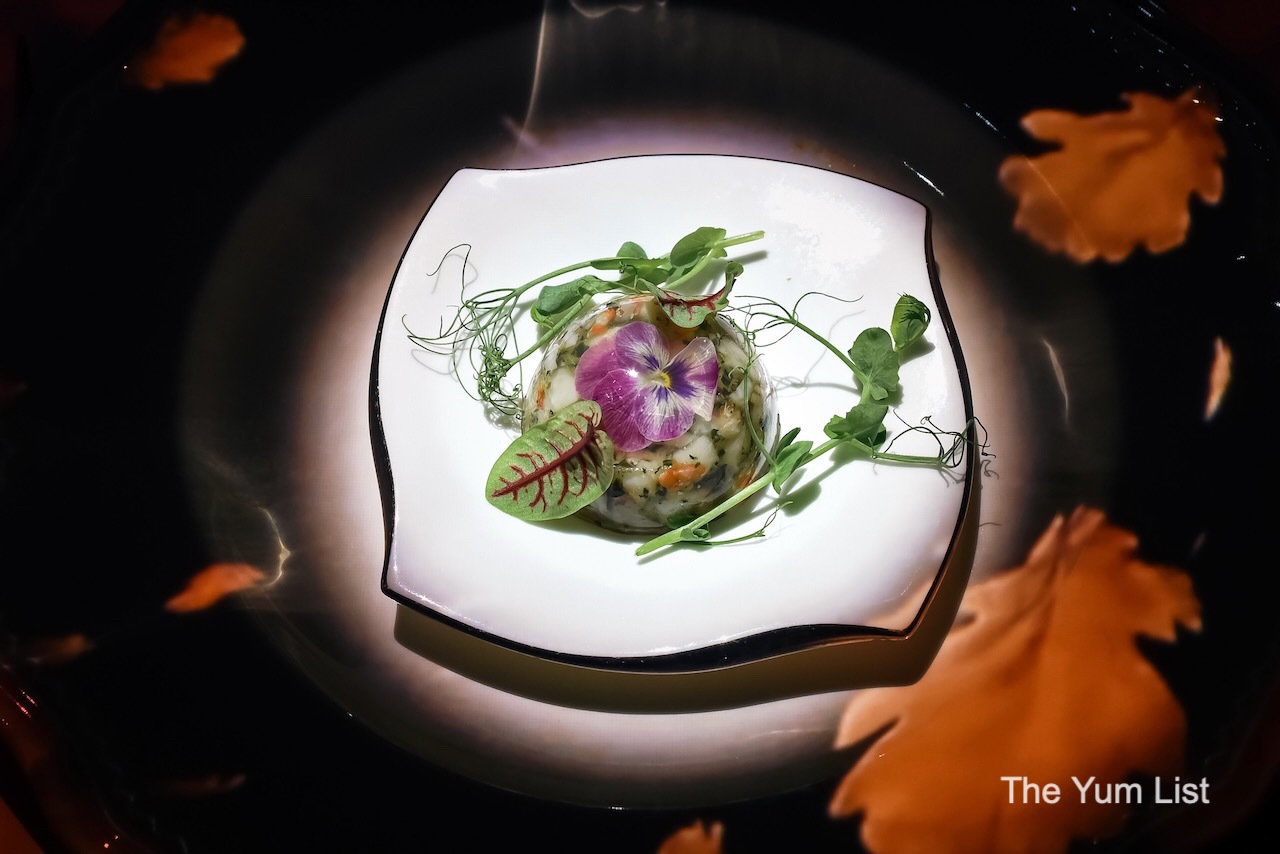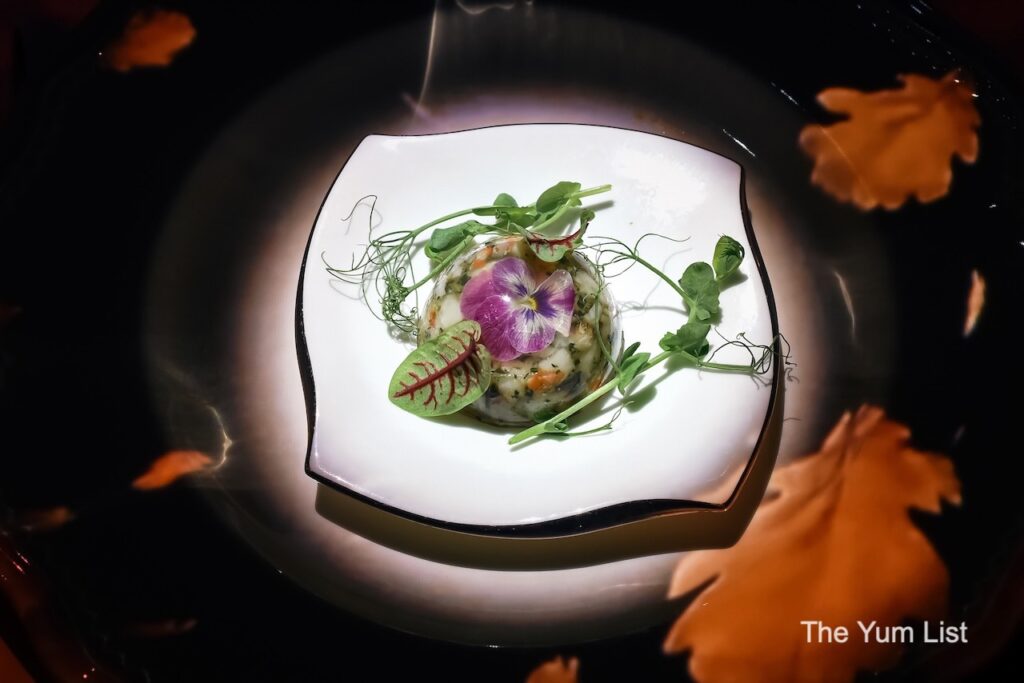 The first course, A King's Dread, follows with a tasty cauliflower and leek soup. Some parmesan crisp bread awaits our dipping in a cauldron bubbling over with dry ice as the table swirls with clouds and smoke.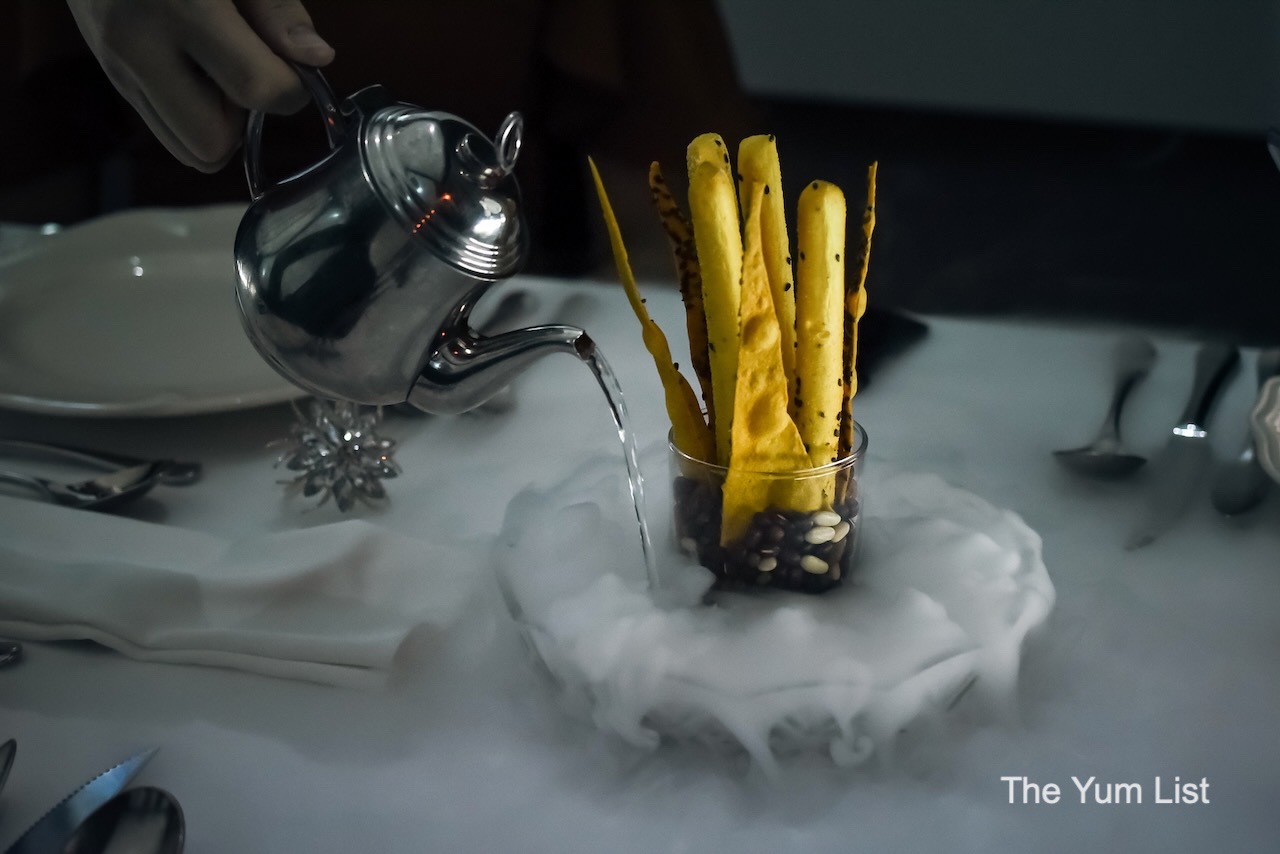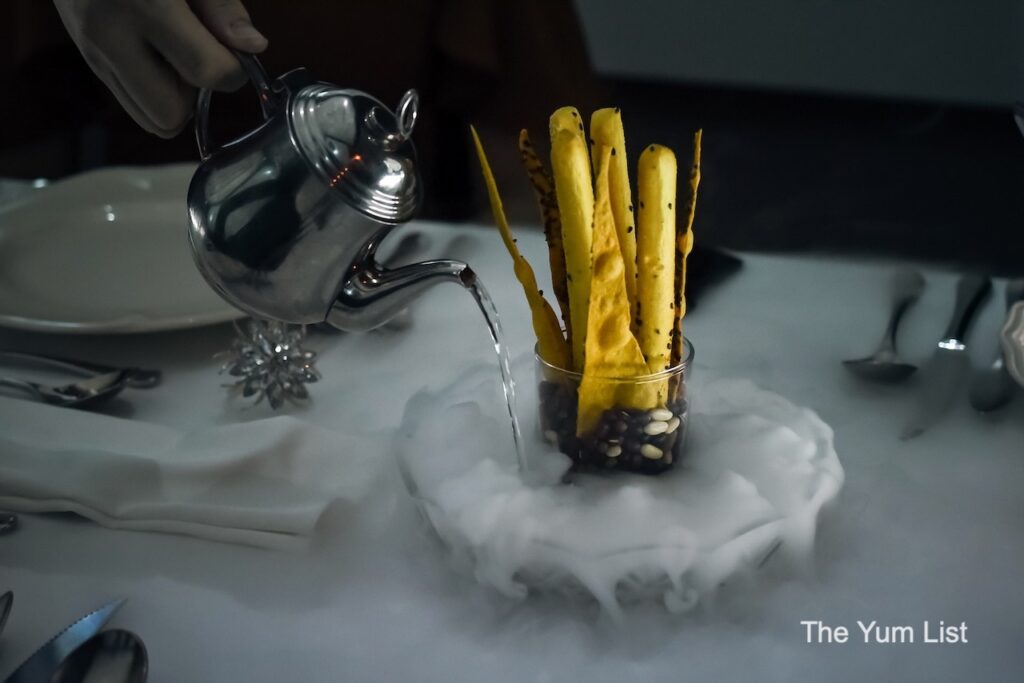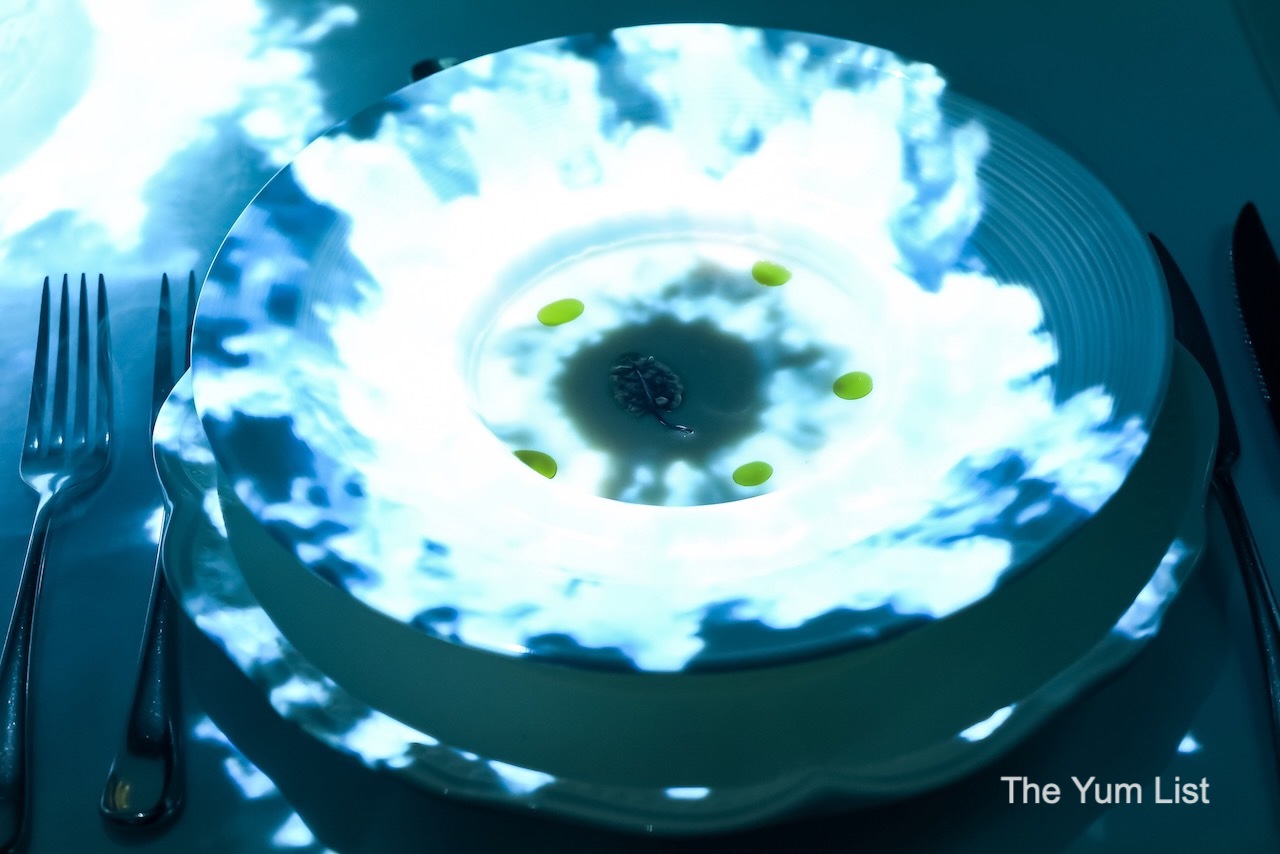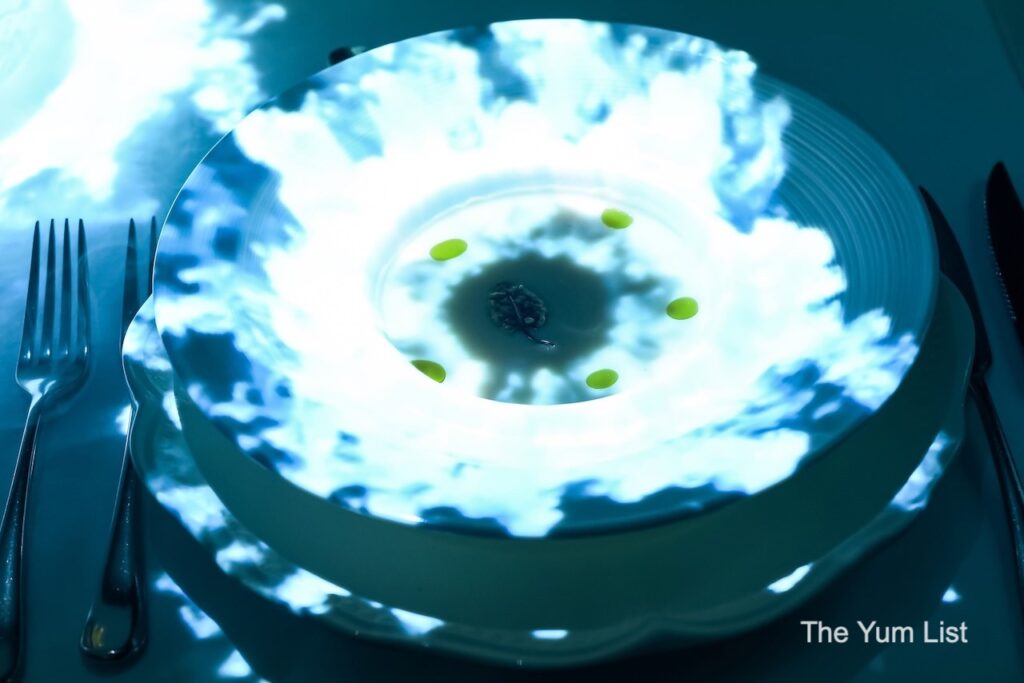 The King's journey builds to a climax with the serving of King's Rage: The Plot Twist, which is a juicy medallion of Australian Black Angus beef in a Special Chef Crust, served with carrots and mashed potatoes. As we eat, the table lights up and burns with flames, which once more causes everyone to get their phones out and alternate between eating and creating some intriguing online content.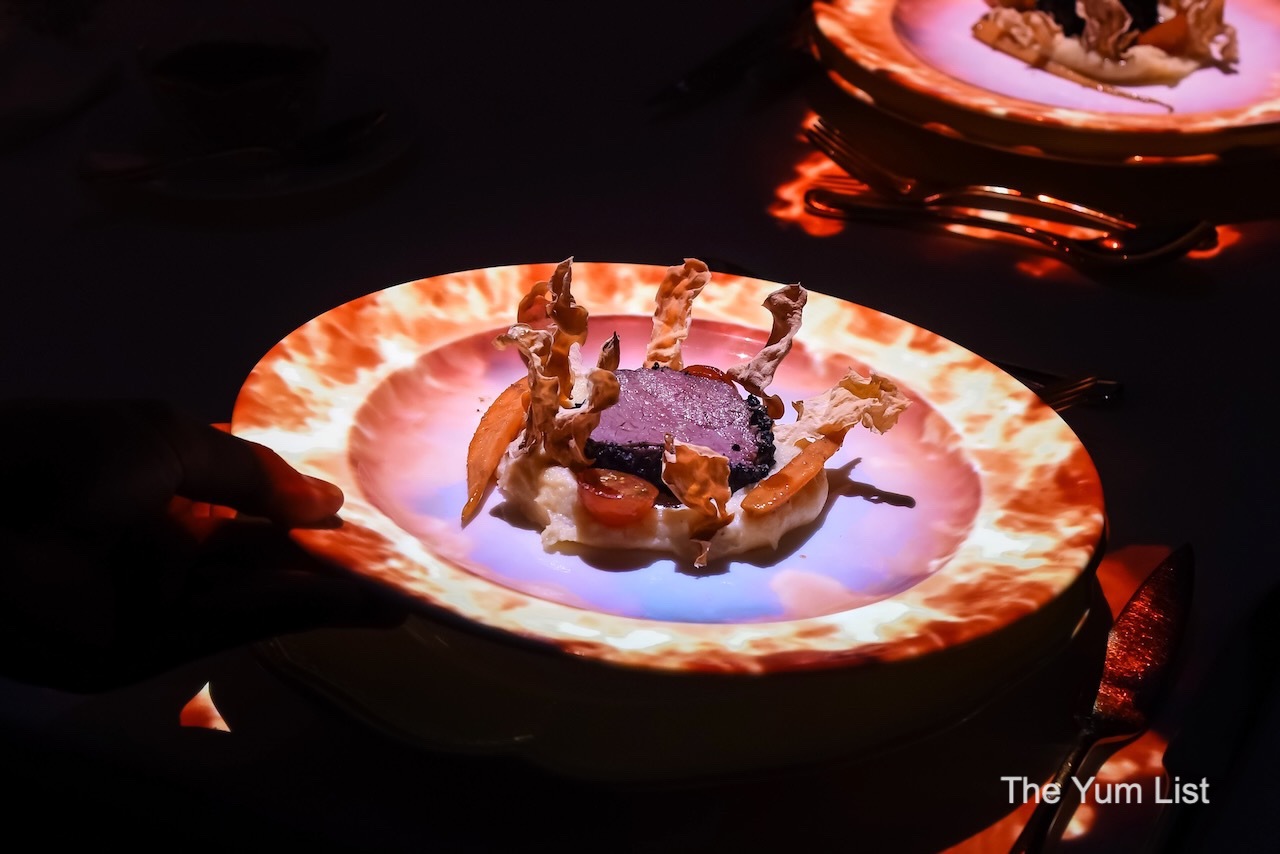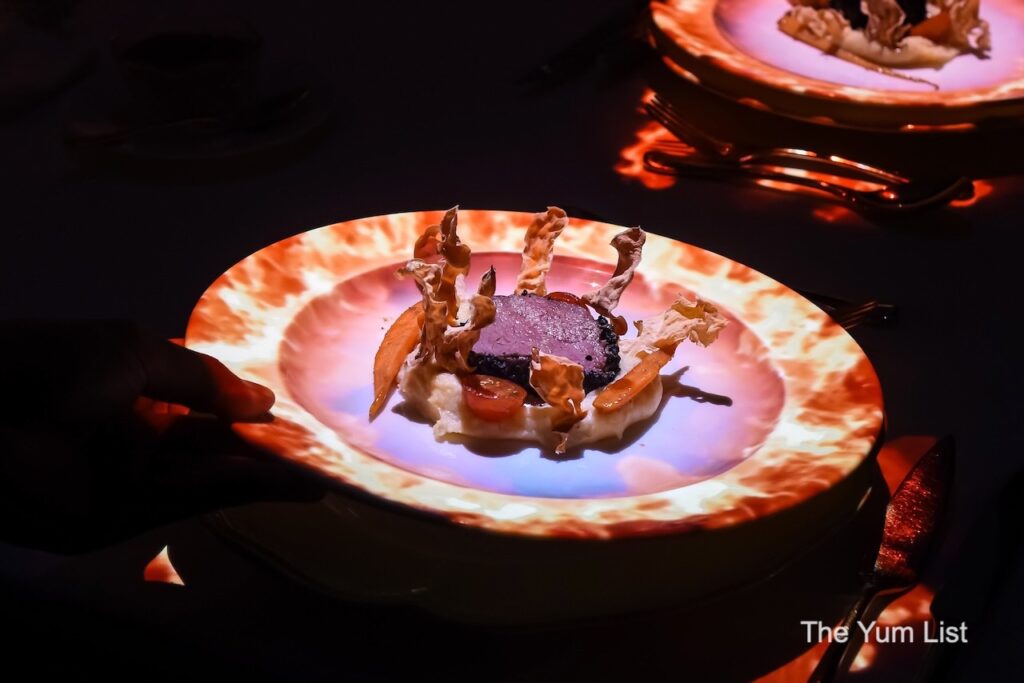 Following a citron-flavoured palate cleanser, we are then served a pan-seared black cod with Highland heirloom vegetables and calamansi broth, all forming a part of Melancholic Reminiscence. The fish is delicious, and although it may seem a bit odd to have the fish after the red meat course, this is in service of the storyline, which is now much more serene and relaxed.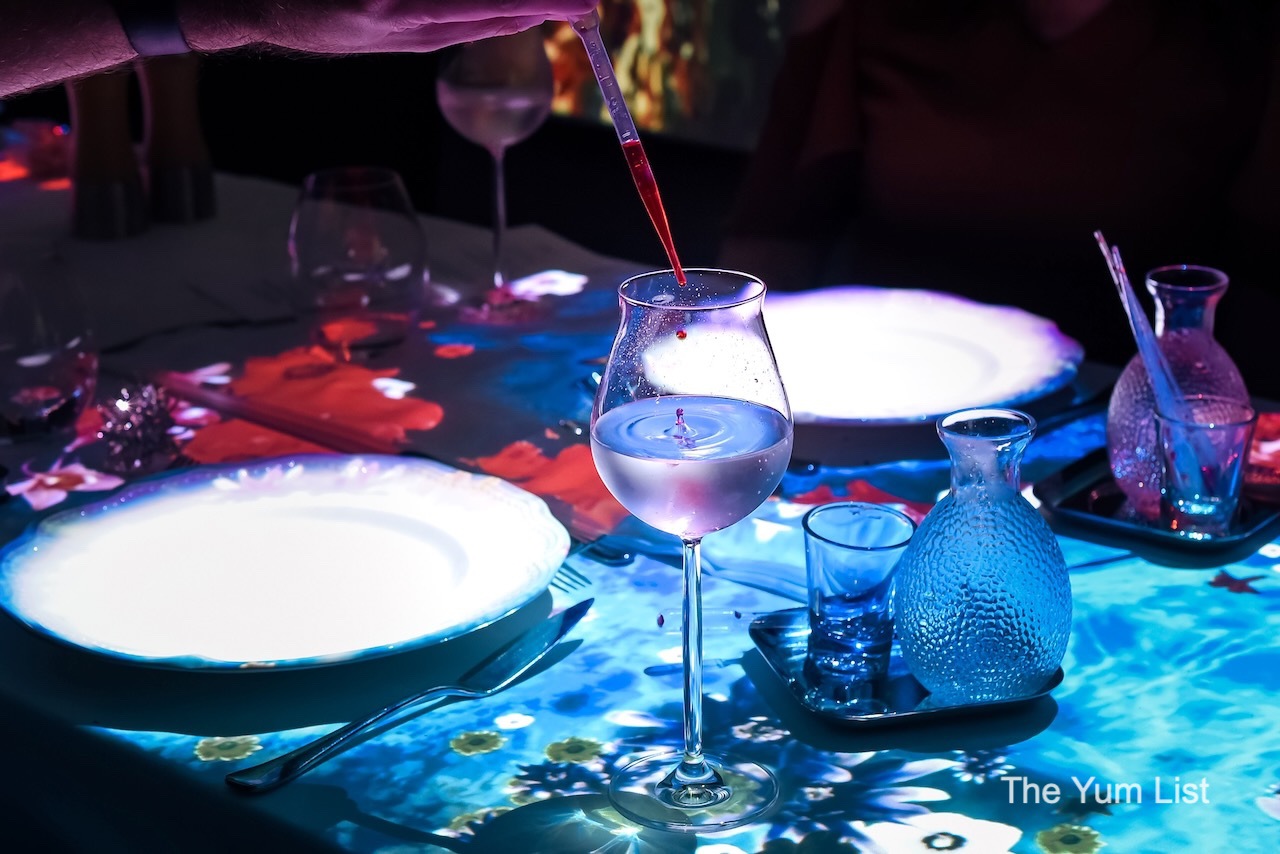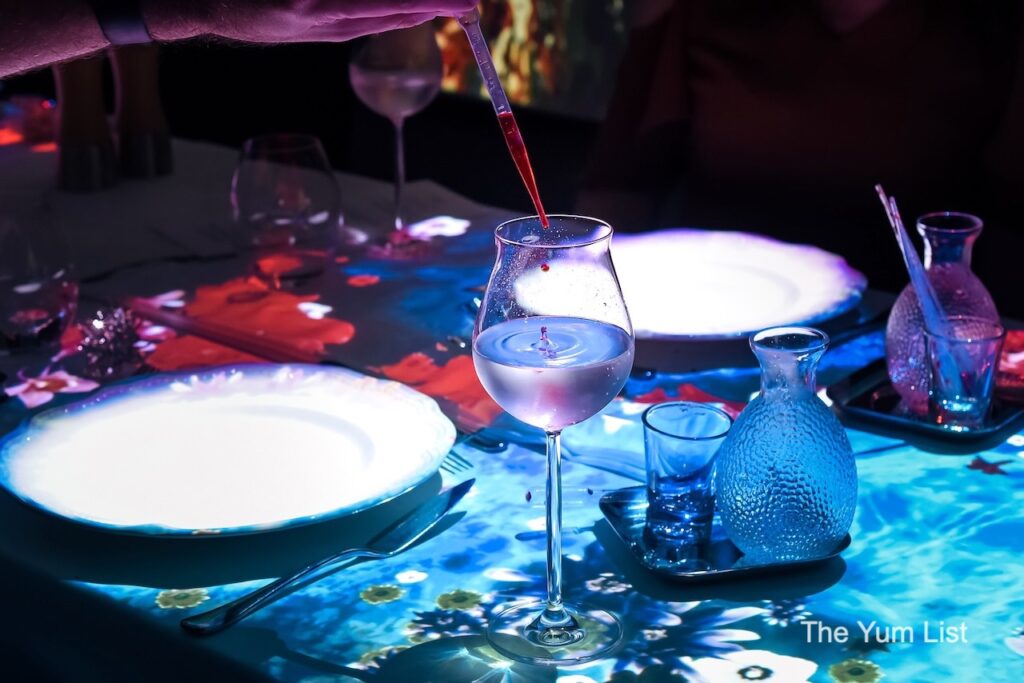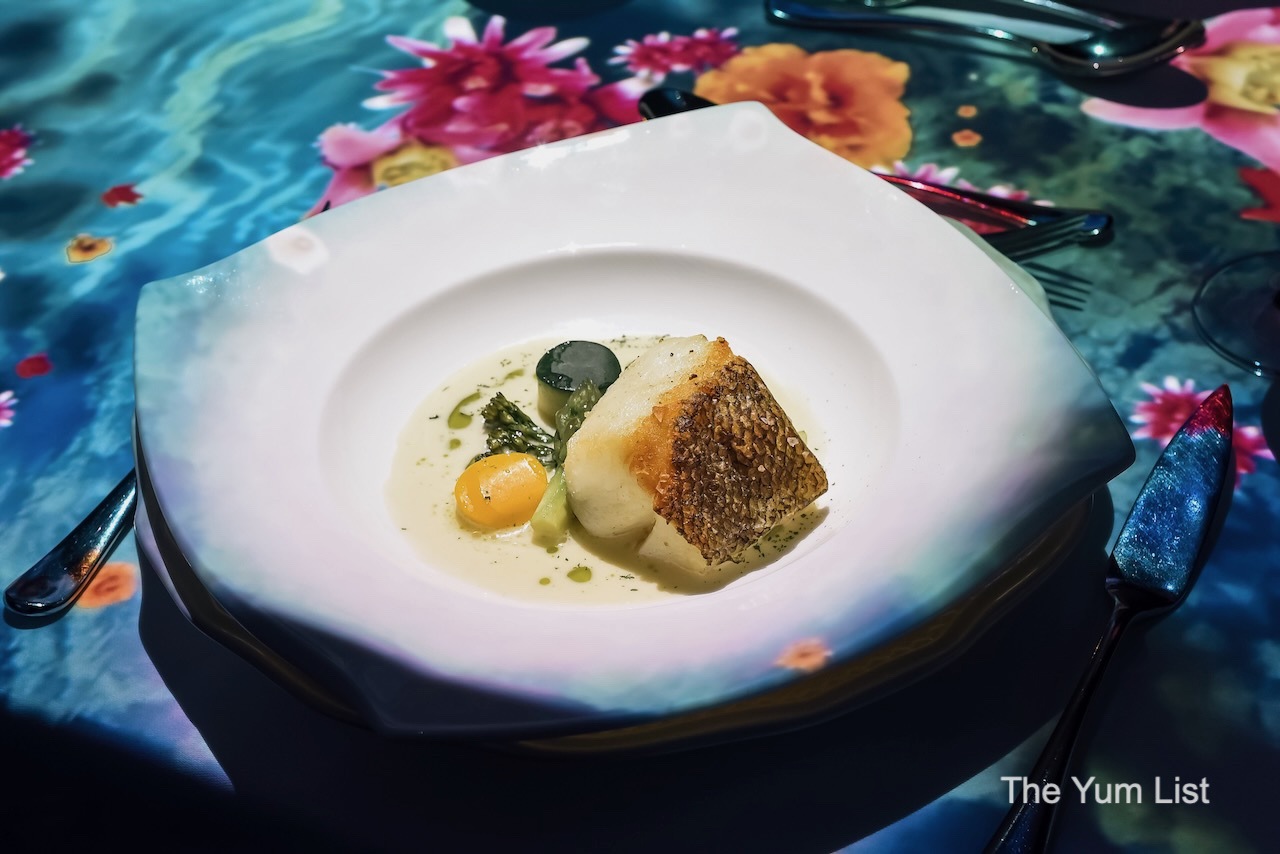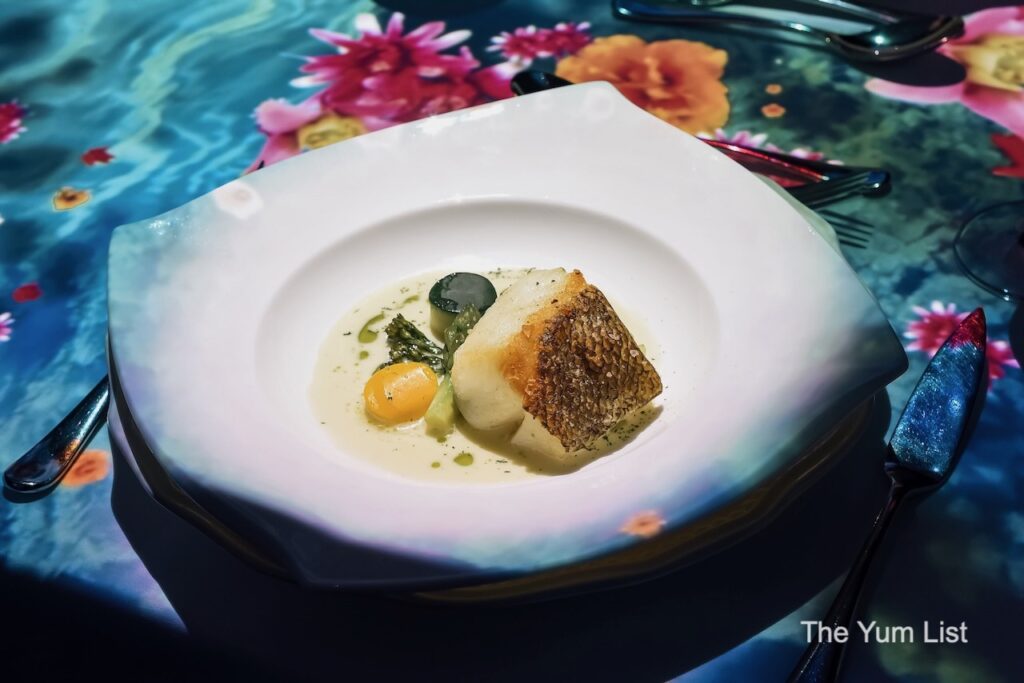 The Sweet End to a New Beginning is a tiramisu of espresso, savoiardi, mascarpone, and amaretto liqueur served in a chocolate sphere and is a filling dessert to complete the culinary and fantastical journey.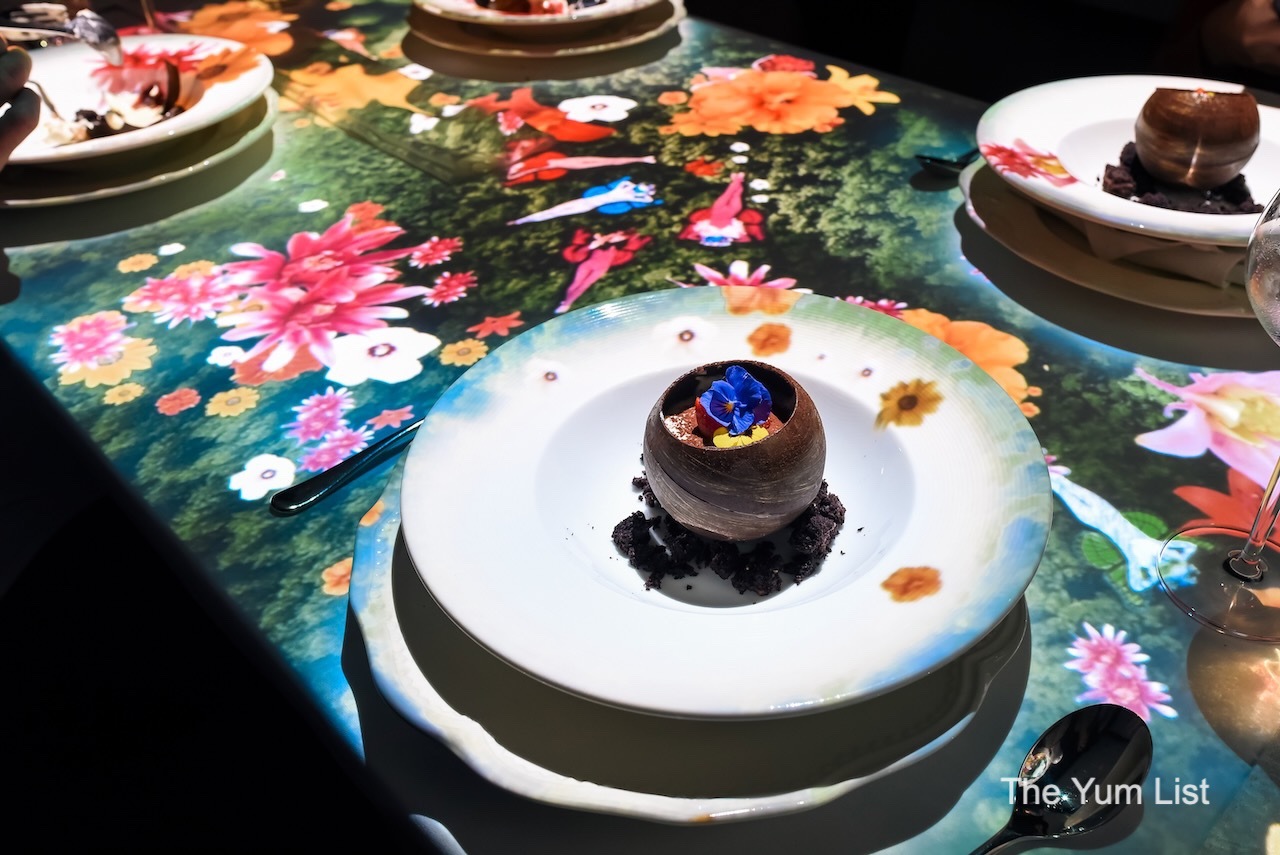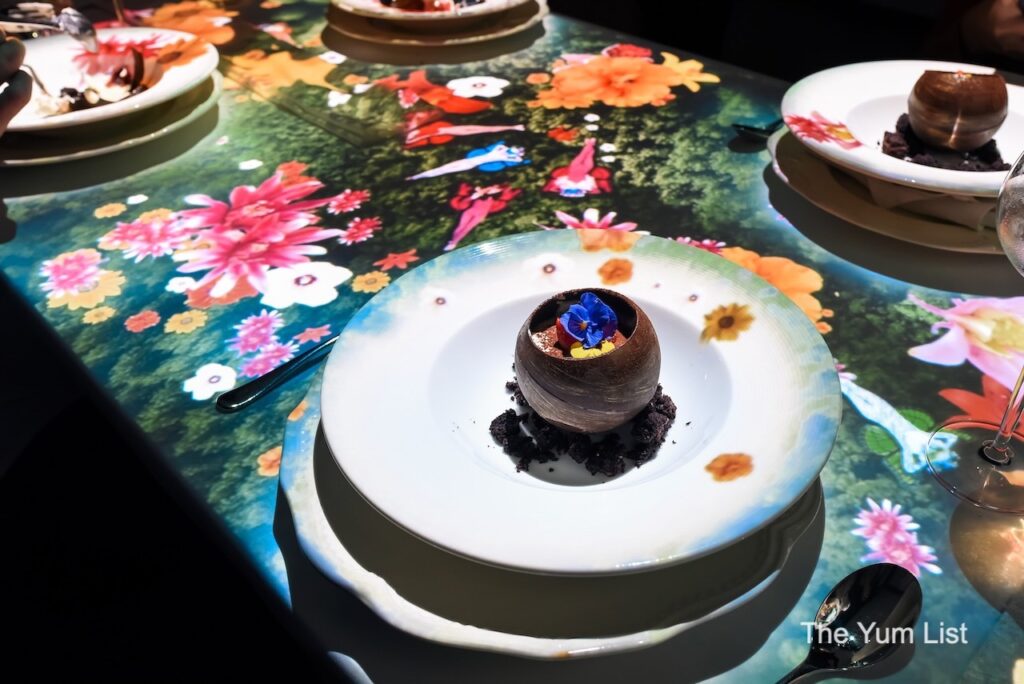 Banquet of Hoshena KL Review
All in all, the experience is 90 minutes, and the table service is attentive, well-choreographed and able to ensure that the adventure moves along at an engaging pace. It was also a unique escapade that had me thinking about something I have honestly never felt in an entire lifetime of eating out – this could be an experience made more fun by bringing along some children. The fantastical storyline is entertaining, but viewing it with some smaller people who will really go all in on the adventure would be a real hoot.
Reasons to visit the Banquet of Hoshena KL: If you're after a feast for both the taste buds and the eyes, this experience is unique. A few different menu options can be arranged in advance – we sampled the Hoshena Menu, which is RM450 per person. Also available are Premium, Vegetarian and Junior Menus, so it is quite possible to bring the family and enjoy the experience together. It would make an original birthday party idea for a small group of tweens.
Banquet of Hoshena at Graze Hilton KL
Level 5, Hilton Hotel, 3, Jalan Stesen Sentral, KL Sentral, 50470 Kuala Lumpur
+60 12 294 9002
Bookings here
Banquet of Hoshena Opening Hours
Lunch: Saturday and Sunday 12:30pm – 2:00pm
Dinner: Tuesday to Sunday
First seating 6:30pm – 8:00pm
Second seating 8:30pm – 10:00pm
Find more restaurants for special occasions in Kuala Lumpur here and stay up to date with the latest food and beverage happenings in KL here and here.