Dodoo X VCR Bakehouse, Chinatown KL
Words: Karen Santosuosso
Photos: Rich Callahan
Situated just opposite the historic Sri Maha Mariamman Hindu temple and down the street from Guan Di Taoist temple is Dodoo X VCR Bakehouse – a fun, new addition to KL's charming Chinatown cafe and restaurant scene. The downstairs Dodoo Kitchen area is a great spot for a date night, while the upstairs VCR Bakehouse area lends itself towards a perfect daytime meetup location to recharge and refuel. Feeling a bit peckish and ready for pastries, we were excited to head upstairs.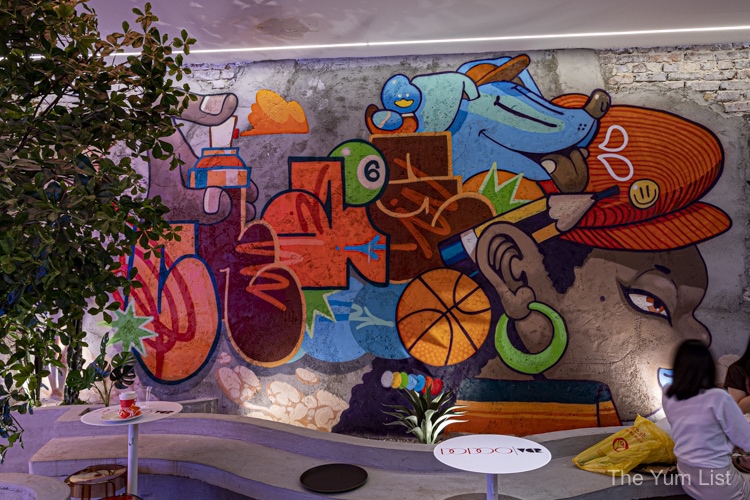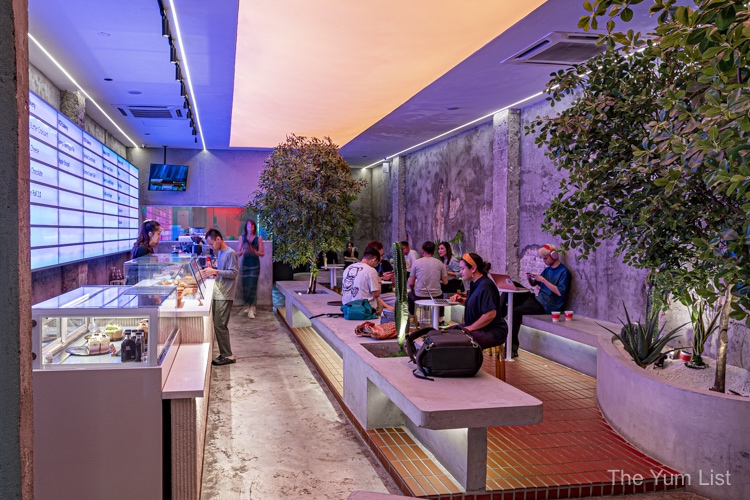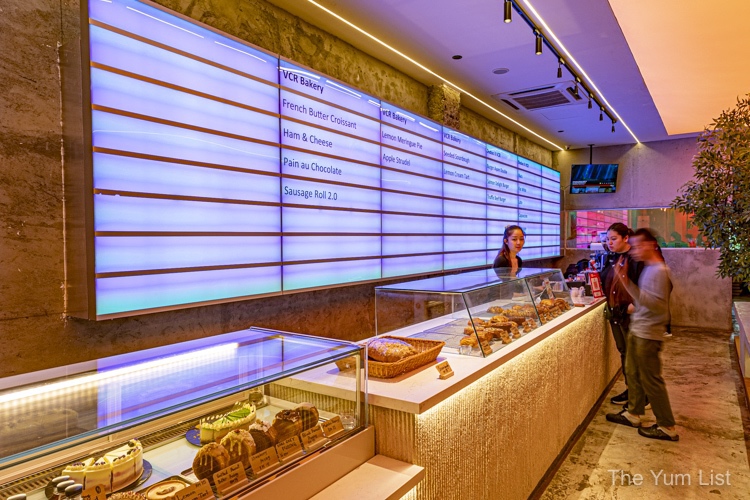 Dodoo X VCR Bakehouse
The upstairs area has a unique focus on raw art with graffiti done by famed Malaysian street artist Kenji Chai. Dodoo Kitchen partner and chef Richard Lau was inspired by Chai's colourful and creative murals which can be found throughout Kuala Lumpur and various corners of the world. "For customers, they need a break from the stress of work, so we designed the upstairs to be an escape, at least for one or two hours, for them to enjoy some art and coffee." It did indeed feel like an escape from the bustle of the city as we witnessed the collaborative efforts between artists, chefs, baristas and bakers alike.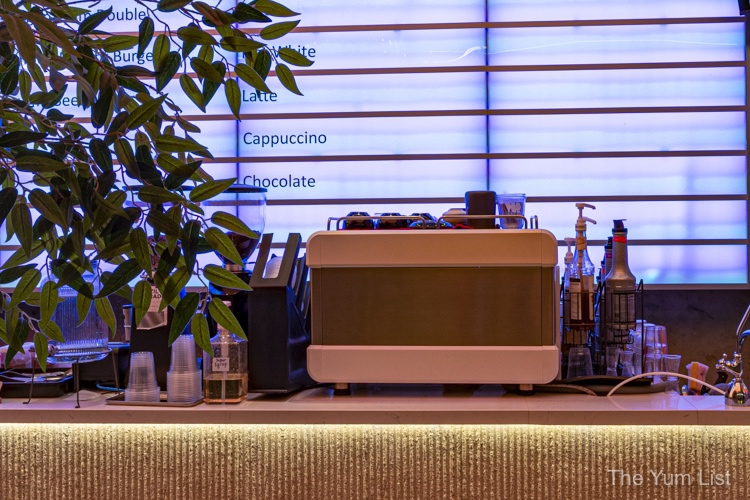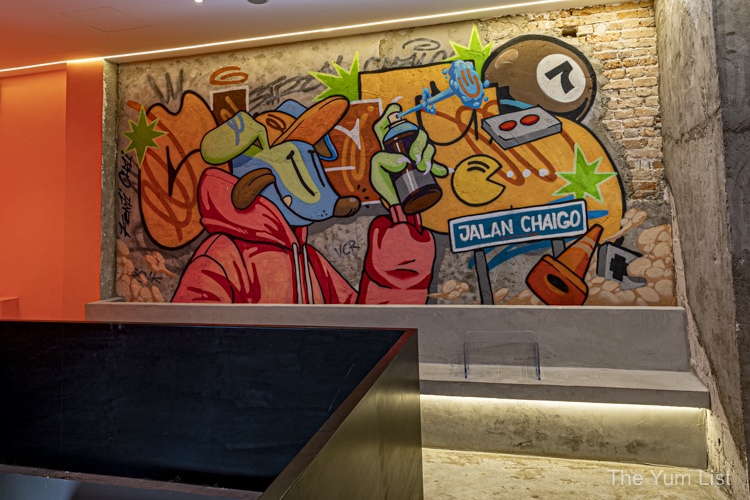 Pastries
All of the pastries on offer looked so enticing in the display case, but we were particularly drawn to the range of 'Pusing', or spiral croissant options. We decided to start with the Strawberry Pusing (RM15), consisting of rich and flaky pastry with a burst of strawberry cream in the centre, or as Rich deemed it, "diabetes on a plate." This and the other pusing croissants, including black forest, earl grey, and salted peanut butter, would be great options for those with a hankering for something sweet.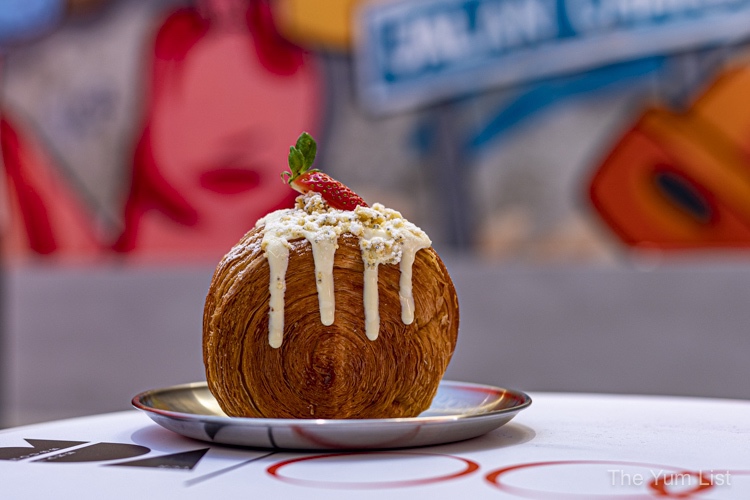 Having a sweet tooth myself, I was also drawn to the Lemon Meringue Pie (RM12) – a decadent treat resembling a taco adorned with gold flakes and rose petals for that extra touch. The lemon curd gave a pleasant tang to cut the sweetness, and would be perfectly paired with one of the coffee beverages made with VCR-roasted beans.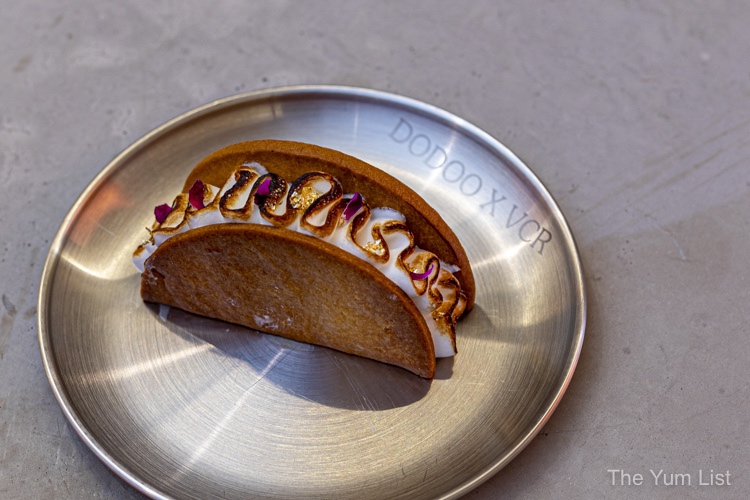 Breakfast Menu
Besides the pastries, Dodoo X VCR Bakehouse provides a handful of made-to-order dishes for those wanting a more savoury selection. We tried the Dodoo Breakie (RM27) and Avocado Toast (RM23). Both dishes came with VCR's seedy sourdough along with a perfectly cooked, just-runny-enough egg – ideal for capturing that satisfying slow-mo for your Instagram story.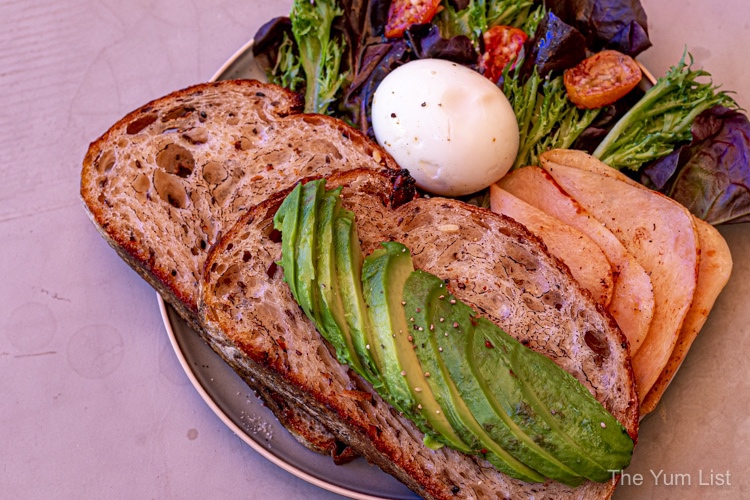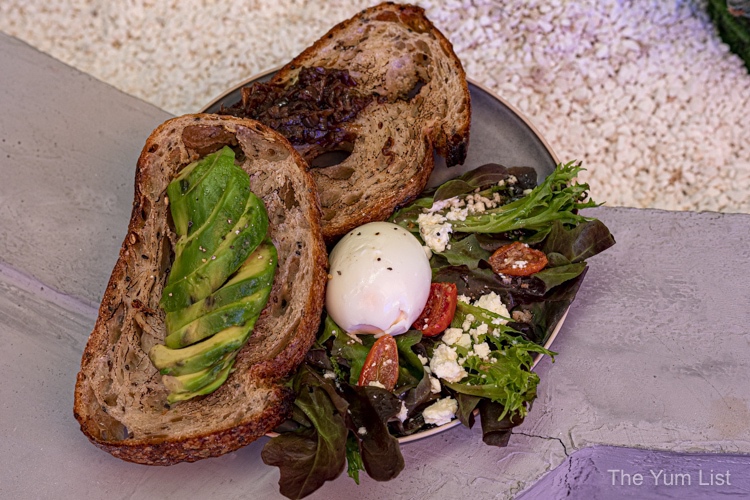 Next we tried the Burger Ayam Double (RM19) consisting of two spiced chicken patties, a sunny side up egg, cucumber and tomato sandwiched between two of those rich and flaky circular pusing croissants. Dodoo X VCR Bakehouse also offers a few creative "croissan'wich" options. We went with the Tuna & Egg (RM19), which ended up being my favourite treat – served with a sprinkling of bonito fish flakes on top for an umami finish.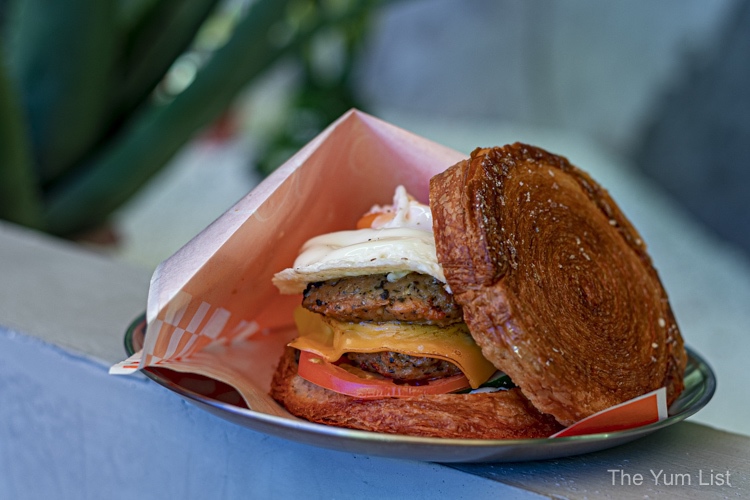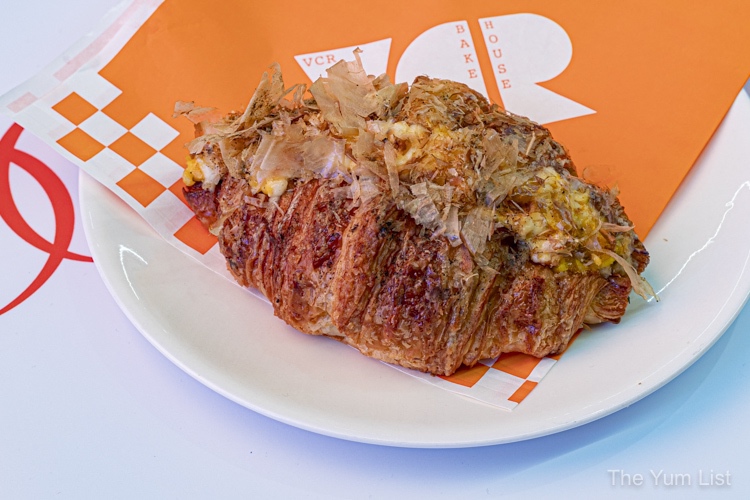 Drinks
Even if you are not hungry, Dodoo X VCR Bakehouse upstairs is worth a visit just for a drink. There are a variety of coffee drinks along with innovative mocktails and fun flavour combinations with many local ingredients.
The Hot Mocha (RM14) was a comforting combination of espresso and rich chocolate. Now, I'm also a sucker for any kind of gimmicky latte – so the Pi Pa Gao Latte (RM 15) was an exciting one to try. Pi Pa Gao, a Chinese herbal cough medicine, has started popping up on many menus as of late – in bubble tea, ice cream, cocktails and now coffee, too. Some may think herbal medicine doesn't belong in coffee, but hey, it worked for me, and I was just hoping its claim to 'balance heat and help keep your skin radiant' was true!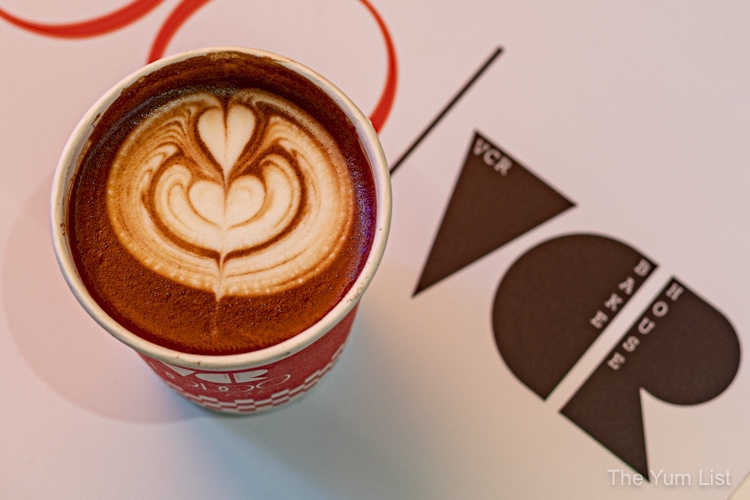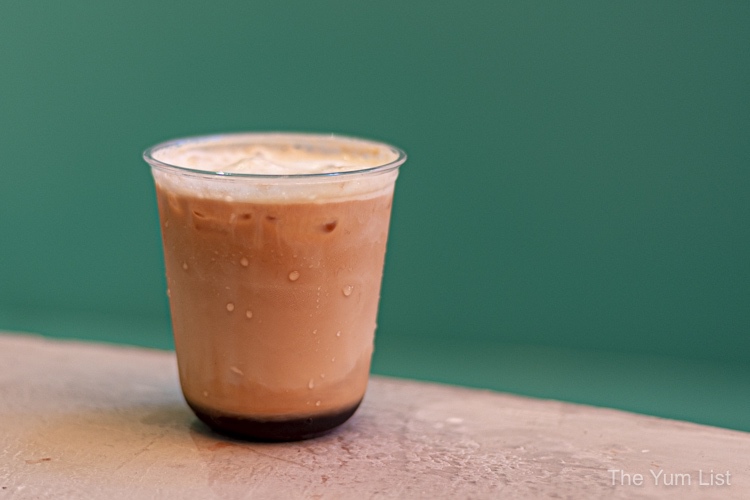 Dodoo Kitchen's baristas have also come up with a selection of special drinks, based on an infusion of fragrant teas. We went with the Peach Oolong (RM15) and Tiramisu (RM15). Both cold drink options were surprisingly not too sugary and felt well-balanced.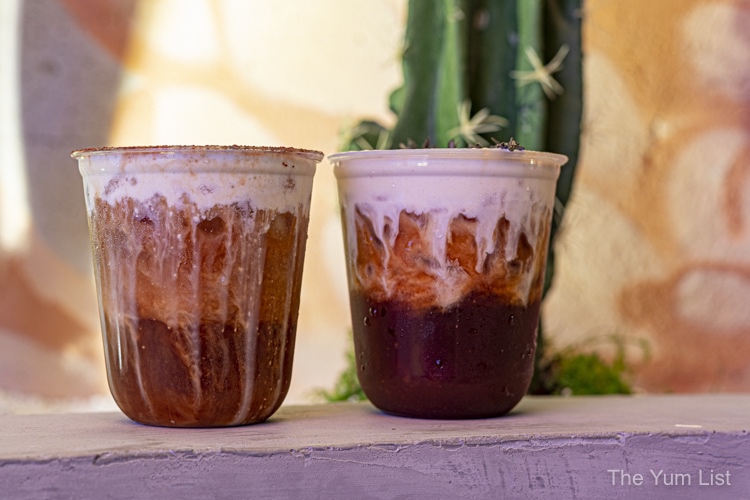 The kombucha (brewed in-house by Dodoo Kitchen) was a nice non-caffeinated option to try, too. The Lychee Sakura (RM15) came to us in a fun and bright Barbie-pink with a big saccharine punch. Monica enjoyed the Pink Malt (RM15), a refreshing concoction of sparkling water and grapefruit which is also fermented in-house, with sweet cherries on top.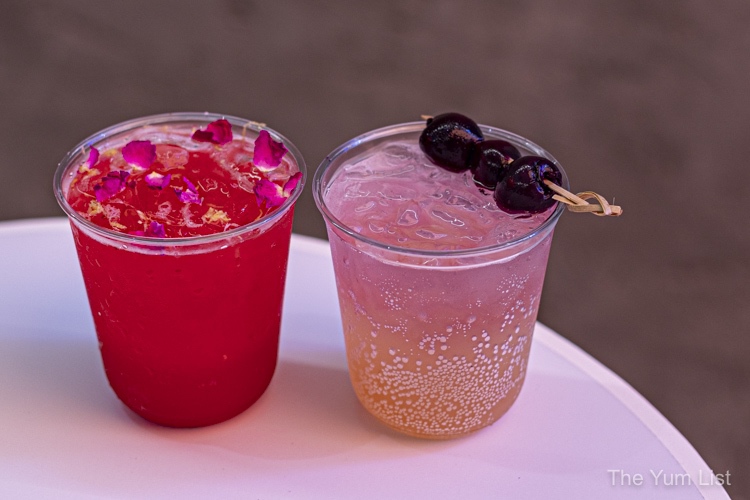 Dodoo X VCR Bakehouse Review
Dodoo X VCR Bakehouse has a fun atmosphere with some tasty choices for breakfast or an afternoon snack. The upstairs VCR Bakehouse area lives up to the reputation of the other VCR locations around Kuala Lumpur that are "dedicated to always giving you the very best coffee and experience," while offering a unique twist with its collaboration with Dodoo Kitchen. There is attention paid to detail and the aesthetic, too. It's definitely worth checking out if you find yourself in Chinatown!
Reasons to visit Dodoo X VCR Bakehouse: many options to quickly satisfy a craving for something sweet; innovative drink options (a drink like the Peach Oolong (RM15) off the 'Something Special' menu is worth a try); hip environment to refuel before heading back out to explore all that KL Chinatown has to offer.
Dodoo X VCR Bakehouse
192 Jalan Tun H.S. Lee, Chinatown KL
City Centre, 50000, Kuala Lumpur, Malaysia
+60 12 984 5966
@vcrbakehouse
@dodoo_kl
Dodoo X VCR Bakehouse Opening Hours
8:30 am – 6:00 pm daily
Find more cafes in Kuala Lumpur here and stay up-to-date on the latest happenings in KL's food and beverage scene here and here.