Seeds Origin KL – Healthy Food Kuala Lumpur
Words: Matt Brown
Photos: Rich Callahan
For such an understated little cafe tucked away in a nondescript office building on the bustling Jalan Sultan Ismail, Seeds Origin KL actually comes with quite a lovely and inspiring origin story. Owned by the same people who operate Beacon Hospital, who years ago were inspired by their cancer patients to start raising hormone and antibiotic-free chickens as well as offering healthy food for a stronger recovery from treatments, this cafe has sprouted as Seeds Origin in KL (the other being over in Plaza 33, Petaling Jaya).
It's a no-fuss location, with a simple set-up that clearly caters to the busy office crowd who, during the week, are after healthier alternatives for their breakfast and lunch breaks. It reminds me of a world before social media started to dictate the menu and setting (oh, what a time!), with no need for showy and complicated menu items, instead just offering honest, fresh and wholly satisfying food with some equally colourful and healthy juices.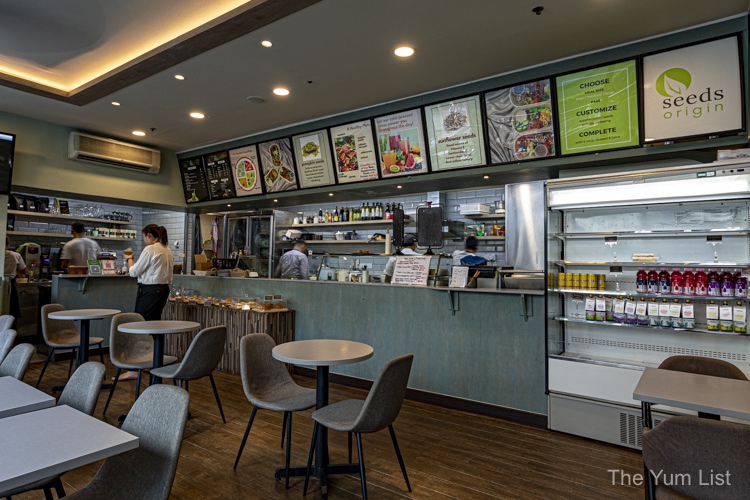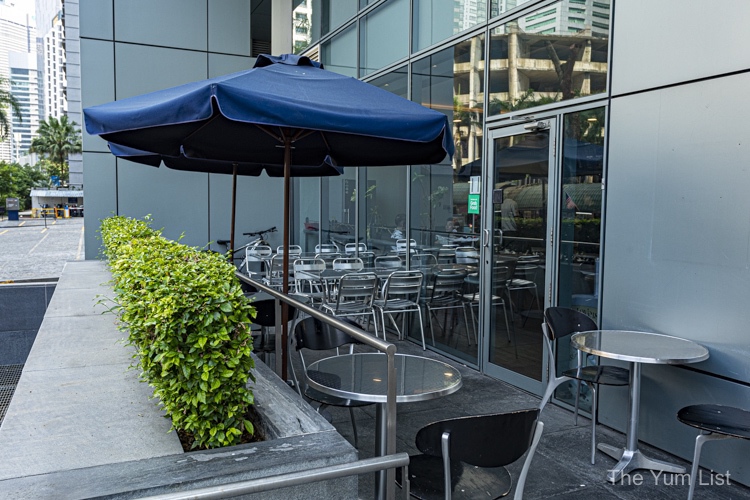 Seeds Origin KL – Breakfast
Pastries are available to grab with a coffee, as well as some heartier items that the energetic kitchen can whip up. We ordered the Heavenly Pancakes with Berry Compote (RM18) and the Guacamole Salsa with Smoked Salmon on Sourdough Toast (RM24). The pancakes are buckwheat, fluffy on the inside with a light crisp crust crust on the outside, and are not too sweet – you can add the berry compote to increase it for a sweet tooth. The guacamole is fresh and smothered on some excellent sourdough bread, providing a colourful dish to start any day.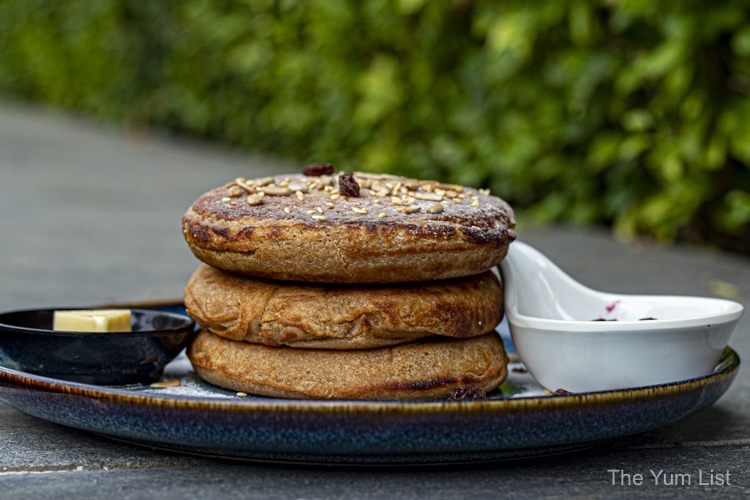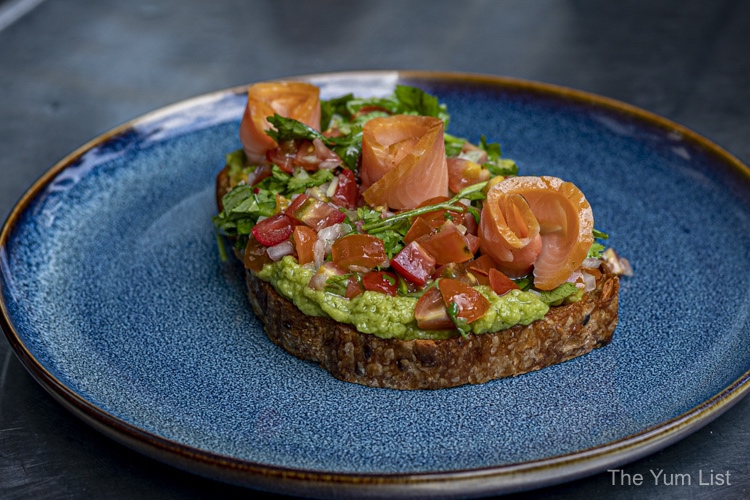 Seeds Origin KL – Daily Specials
The daily specials board is a testament to the popularity of the dishes that aren't always on the menu – half of it is crossed out when we arrive at three o'clock! Luckily, we can still try the Roast Chicken with Brown Rice and Vegetables (RM25). This is delicious and hearty, with the organic Beacon chicken the tasty star of the dish. The sauce accompanying it is a delicious black pepper gravy, a meal that a lazy cook like me would order before they close so I could be assured of having a satisfying dinner at home. Would I then pretend I had cooked it myself? Probably.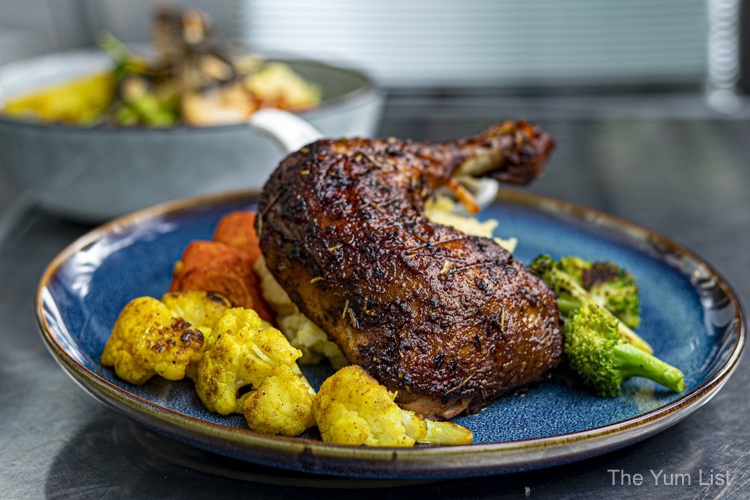 Lunch & Salads
The Scrambled Egg and Ham Croissant (RM22.90) is a sandwich stuffed with kampung eggs and turkey ham, light yet filling. The menu at Seeds Origin KL is halal, organic and pesticide and preservative-free, so even with a croissant, you can claim maximum healthiness levels in your meal.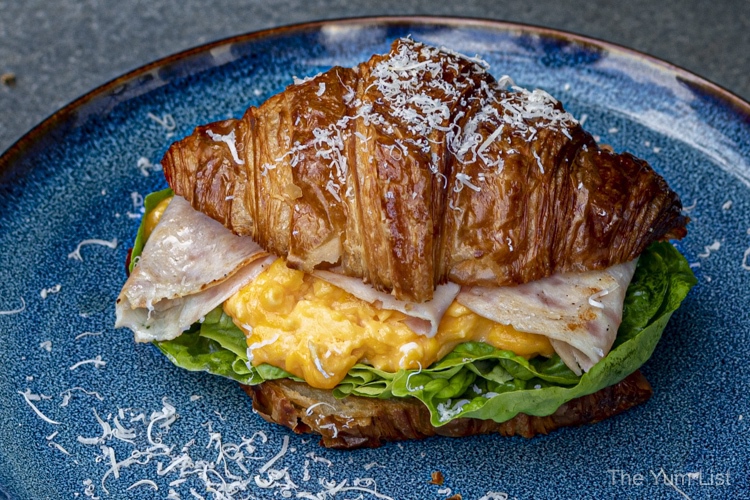 The DIY Customisable Salads are another reason to return again and again. Diners can fill in the order form and choose Back to Basic (RM17) or Add More Please (RM21). There are also options to add more protein (RM4-9), select from more premium ingredients like sous vide egg (RM3) or smoked duck (RM6) and include a soup (RM6) or cold-pressed juice (RM9). The power is in your hands!
Our Teriyaki Tofu Salad bowl has a base of couscous, which then has added to it Japanese cucumber, broccoli, sweet corn, feta cheese and roasted carrot. The seeds are sesame and flax, while the two dressings are honey mustard and celery miso. Everything is super fresh and tasty.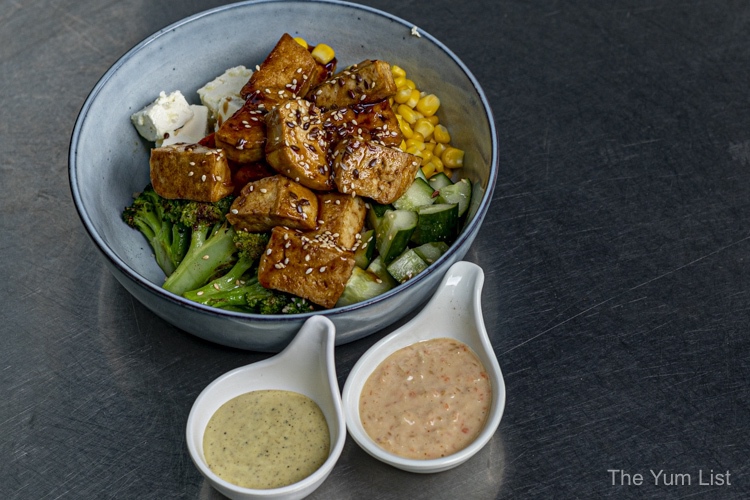 The Salmon Salad bowl the kitchen creates for us takes a base of mixed greens and combines grilled eggplant, potato salad, spiced cauliflower, cherry tomatoes and edamame. From the seeds section of the order form, we get seaweed and almond, while the dressings this time around are roasted sesame and sesame shoyu. Again: delicious. All these colours in a single meal are exactly how we should be eating to be well and healthy – the added bonus from Seeds Origin KL is that it's all so tasty as well.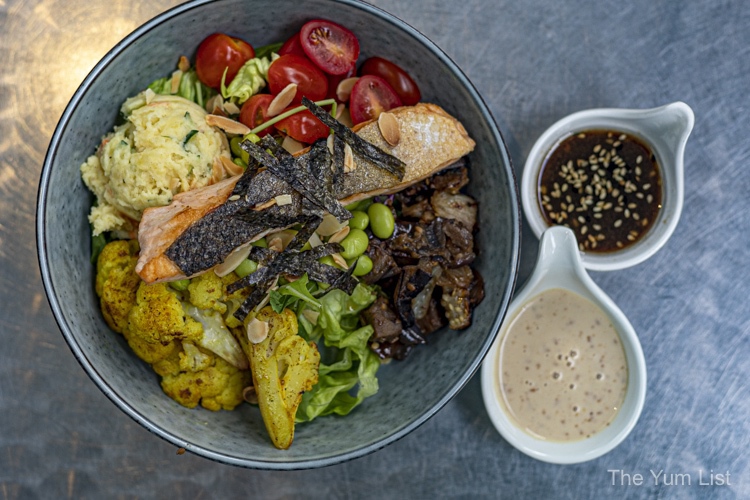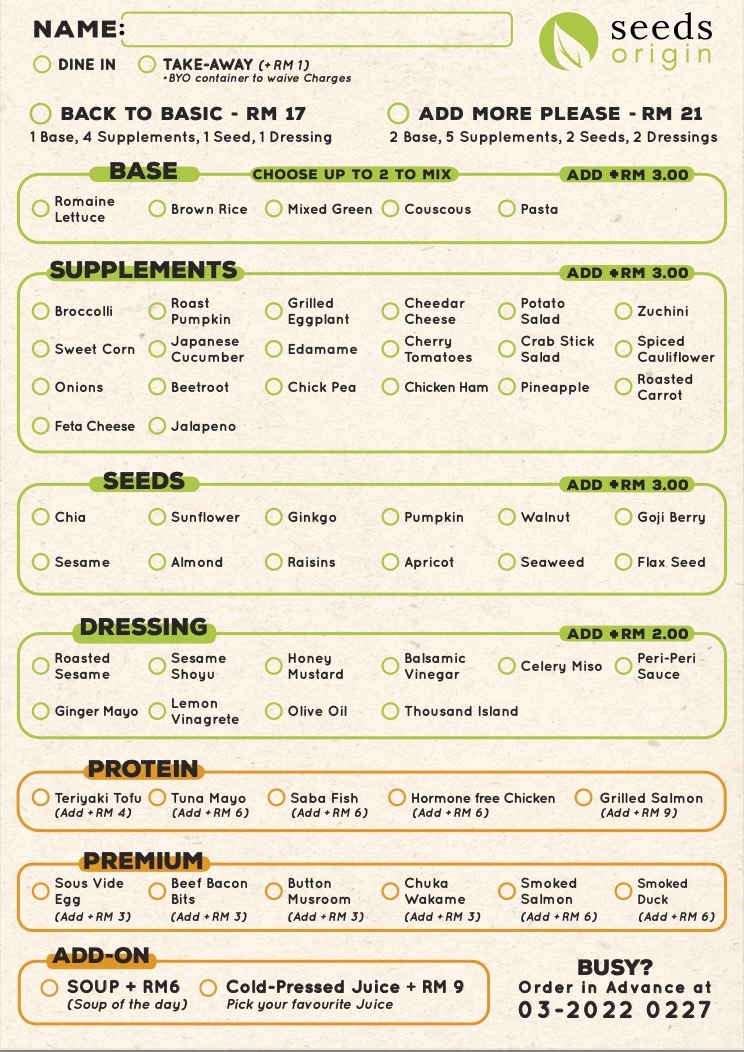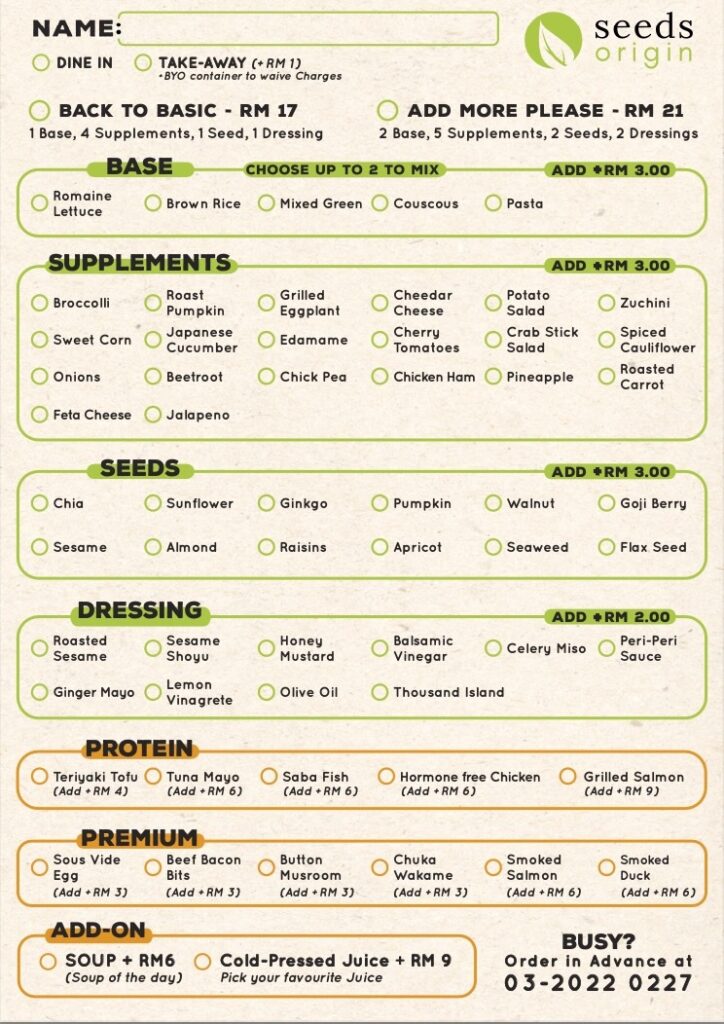 Drinks Menu
The usual cafe options are done well, with a Flat White costing RM12 and being an especially great combo with the excellent house-made Granola Choc Chip Cookies (RM8).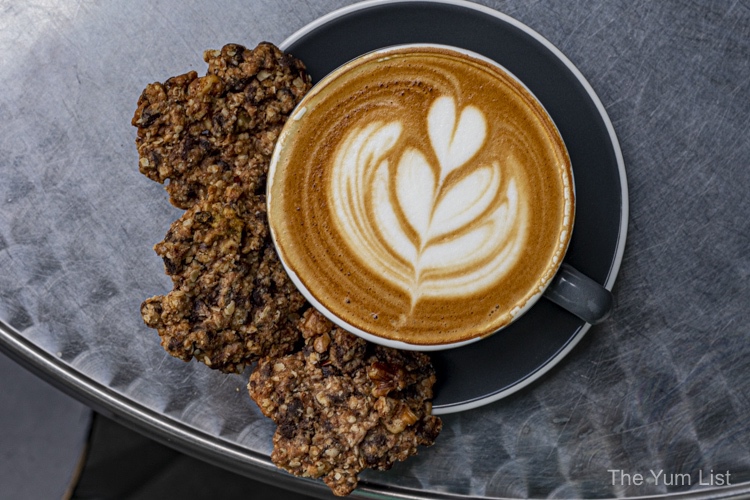 If you're after something more fresh that continues the burst of colour theme, the juices are all freshly made to order. Red Divine uses only two whole oranges and one whole carrot blended together with single slices of beetroot, ginger and lemon to create a bright and not-to-sweet super healthy pick me up. For something slightly simpler, the Summer Fling only uses two ingredients – the juice of a pair of oranges and one carrot. Both juices are RM12.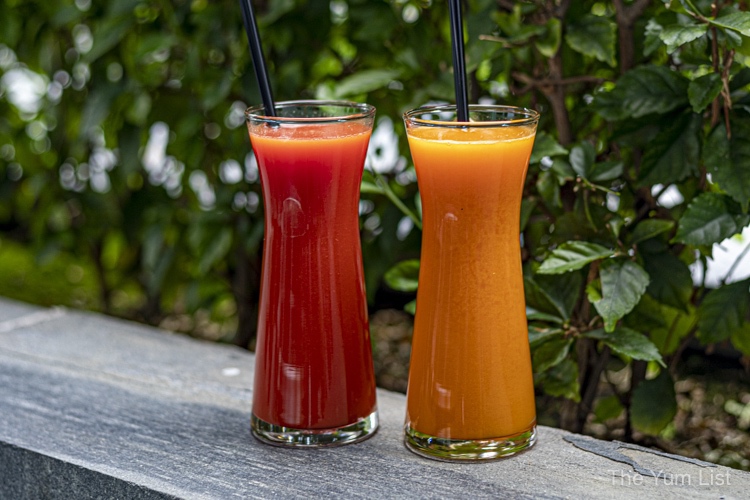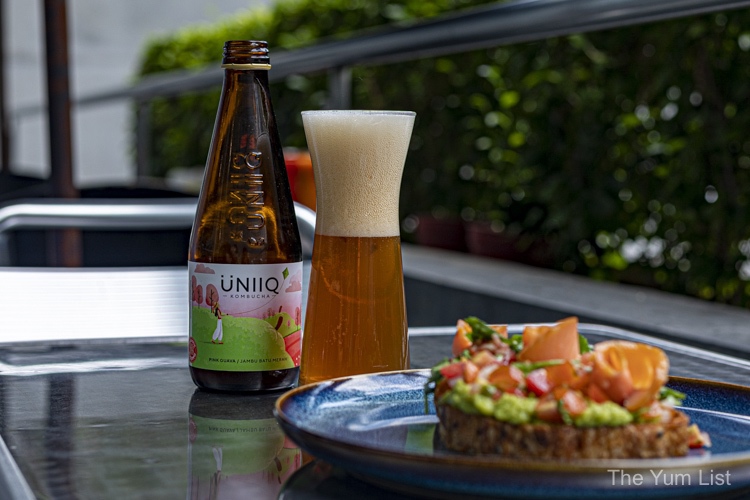 Reasons to visit Seeds Origin KL: It's salads in the city – hooray! If you've eaten your fill of pastries, fried food and menu items that might be rather devoid of plant ingredients, then this is a way to get back to healthy eating. It's in a central location and ideal for the busy office crowd who want a rainbow on their plate. The chicken is especially notable, coming from such a happy place, and all of the menu items are fresh, healthy and affordable.
Seeds Origin KL
Ground Floor, Menara IMC, Jalan Sultan Ismail
50250, Kuala Lumpur, Malaysia
+60 12-338 0873
www.facebook.com/seedsoriginkl
Seeds Origin KL Opening Hours
Monday to Friday – 7:00am – 5:00pm
Saturday – 8:00am – 3:00pm
Find more cafes in Kuala Lumpur here and stay up-to-date on the latest happenings in KL's food and beverage scene here and here.