Forbidden Bar, Chiang Mai – Craft Cocktails
Words: Monica Tindall
Photos: Han Sen Hau
Han Sen says I chose Forbidden Bar in Chiang Mai for its Negroni-only Happy Hour, but it really was just a happy coincidence. The team have a reputation for craft cocktails, friendly service and a relaxed yet sophisticated vibe.
On the third floor of a small contemporary commercial centre, the intimate space feels like a completely different world from the one we've just come from. Leather corner seats and a lounge, claw-foot tables, and, of course, bar stools make up seating for around 20 people. Classic crimson-red floor-length velvet curtains and emerald green upholstered stools accent a dark wooden bar. The scene is lit with warm spotlights, soft uplighting and flickering candles. It's just enough to create a polished setting reminiscent of an old-school gentlemen's lounge without being overdone.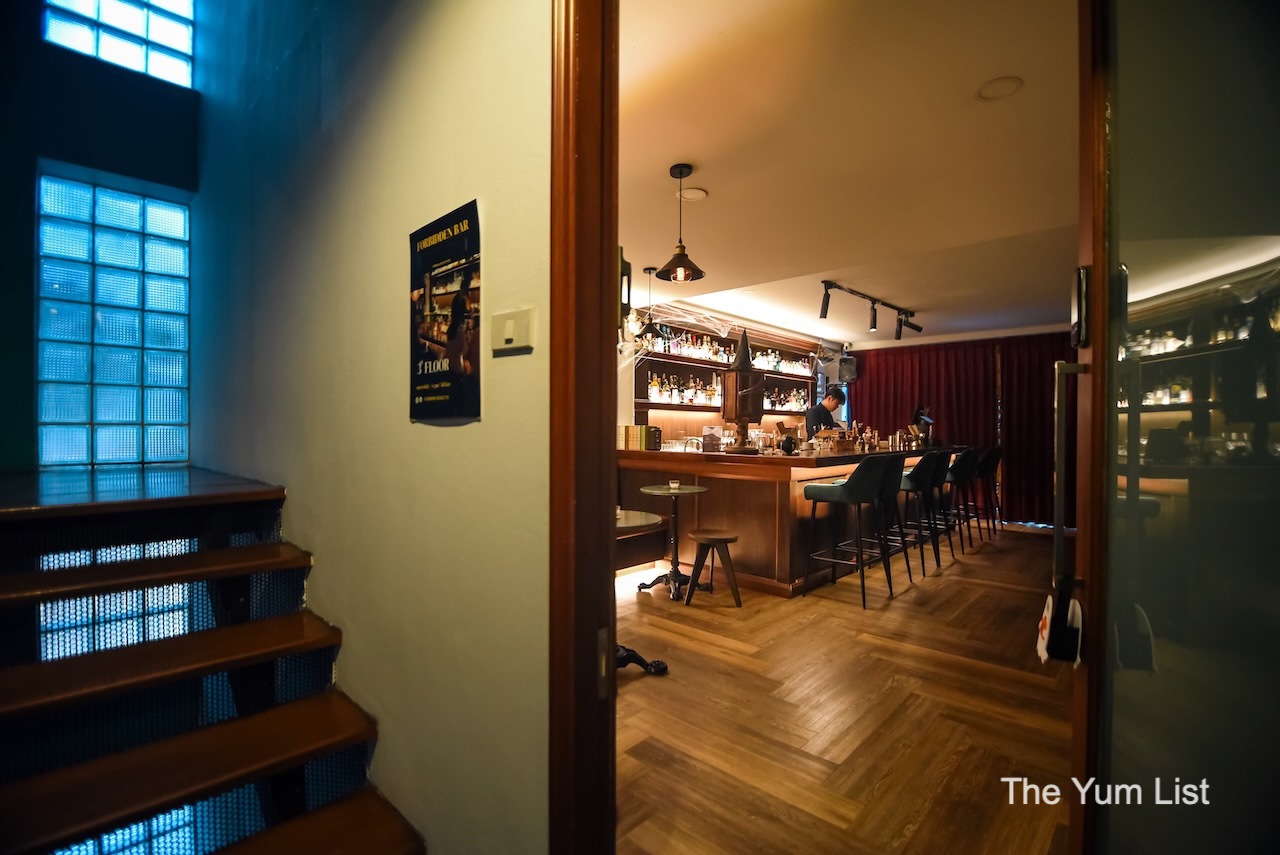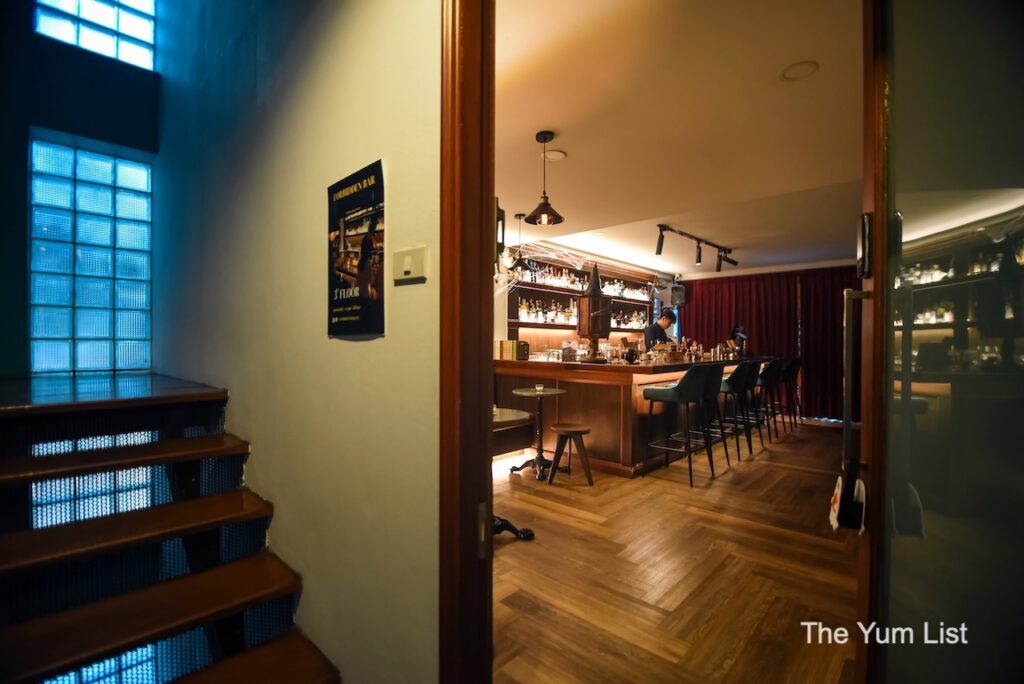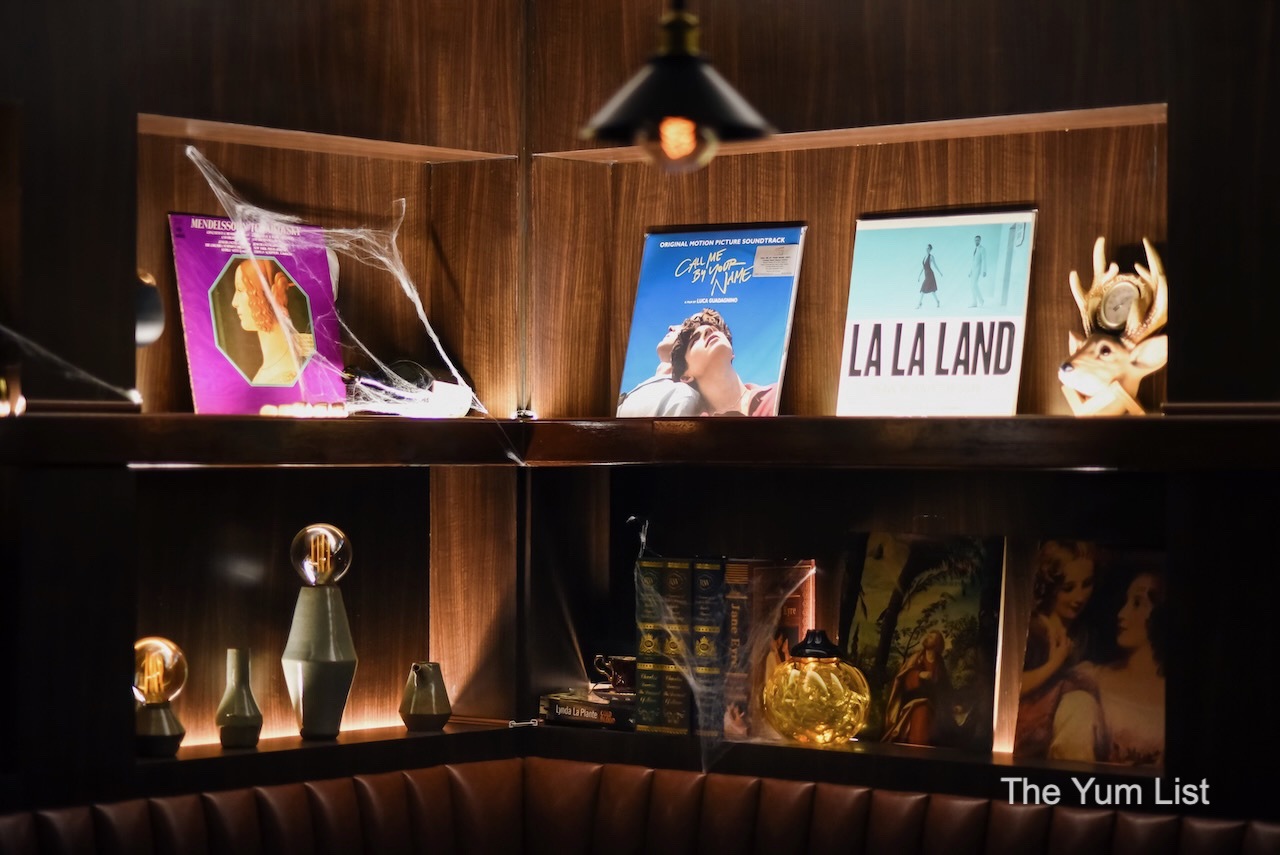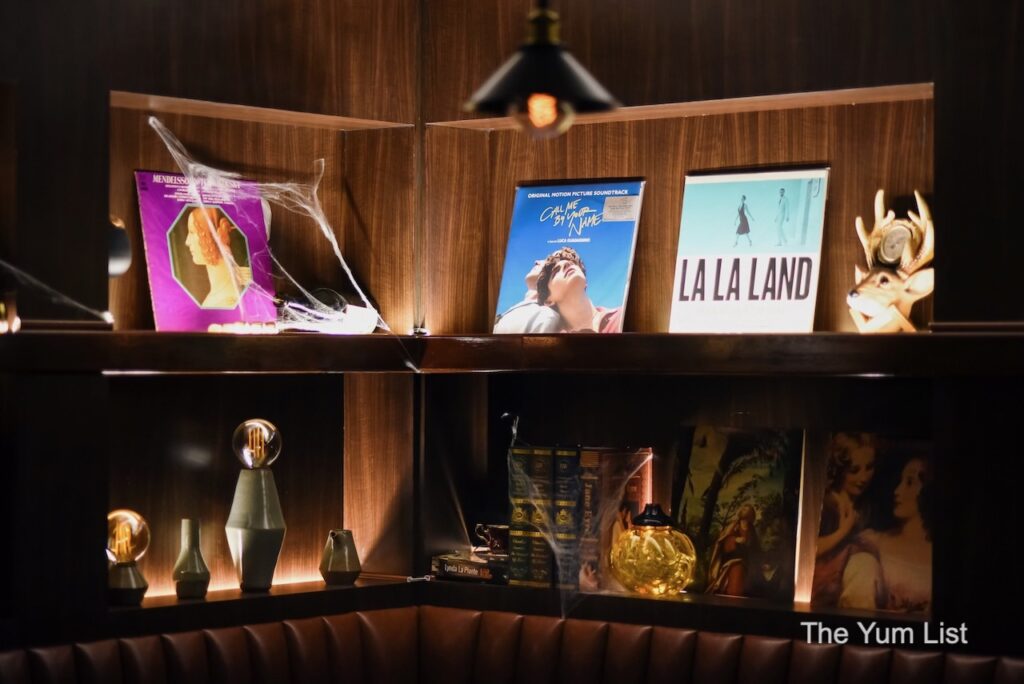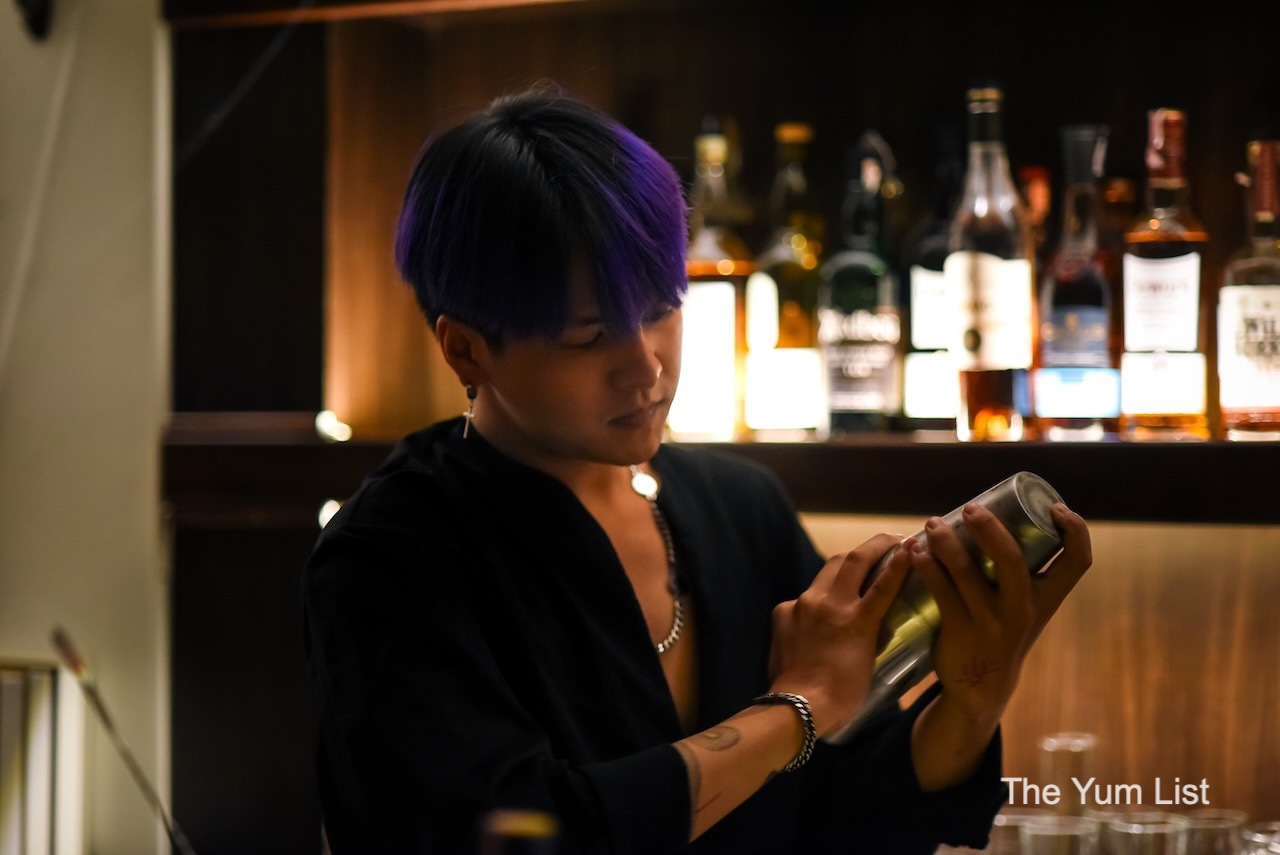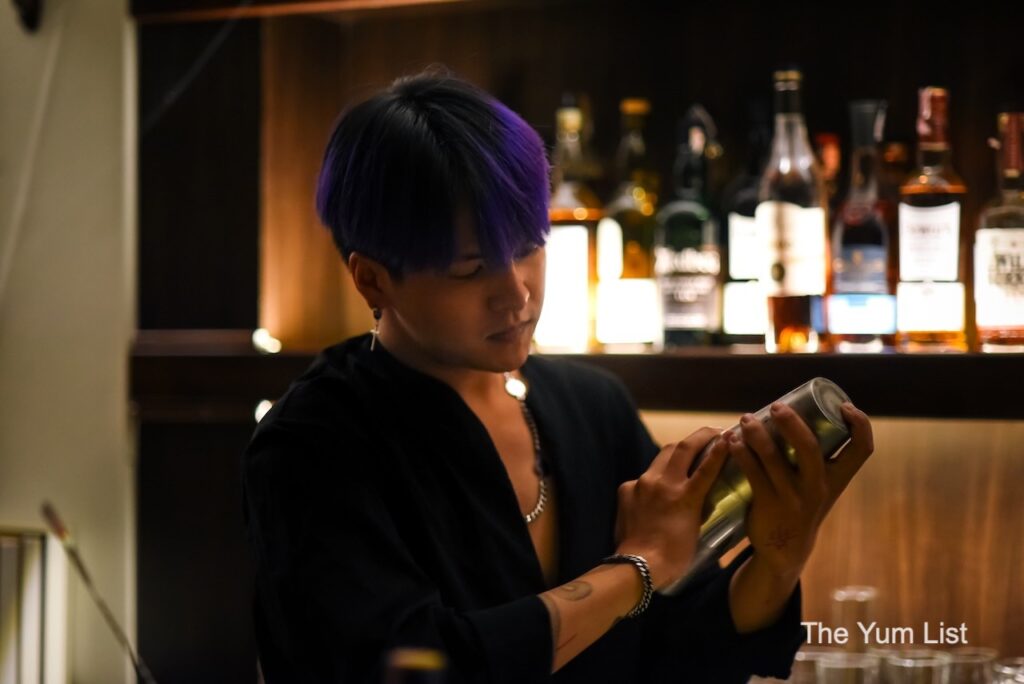 Forbidden Bar Cocktail Menu
Forbidden Bar's menu offers a double page of signature crafted cocktails, four pages of classics, a handful of mocktails and two pages of spirits available by the glass and bottle.
I like to use a bar's Negroni (THB 380) preparation to set the benchmark, and the team are happy to oblige with their recipe. A large dose of Bulldog Gin (40 ml) takes the edge off the sweetness of the vermouth. It's completed with equal parts Campari and sweet vermouth (15 ml). Chong is responsible for the large clear cube of ice, which garners a round of applause from us for its clarity.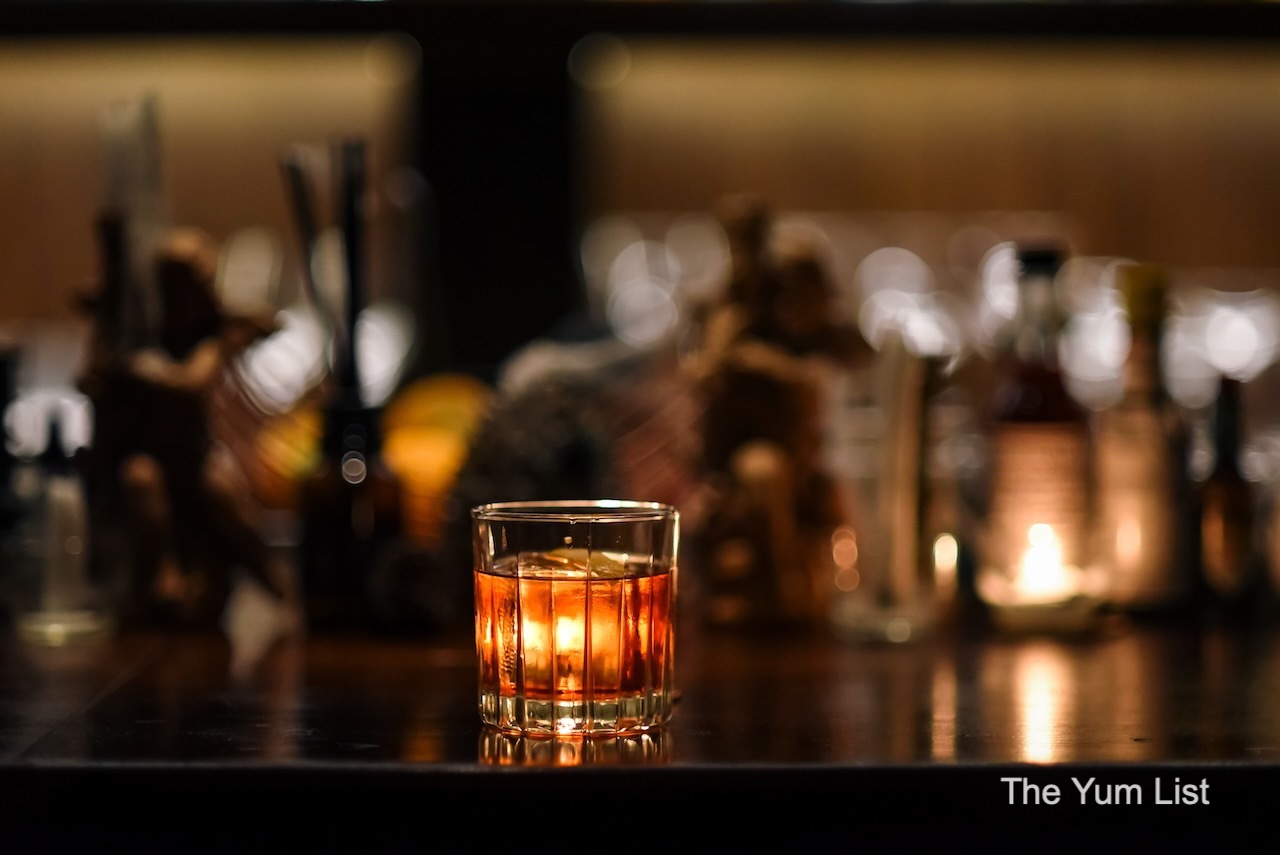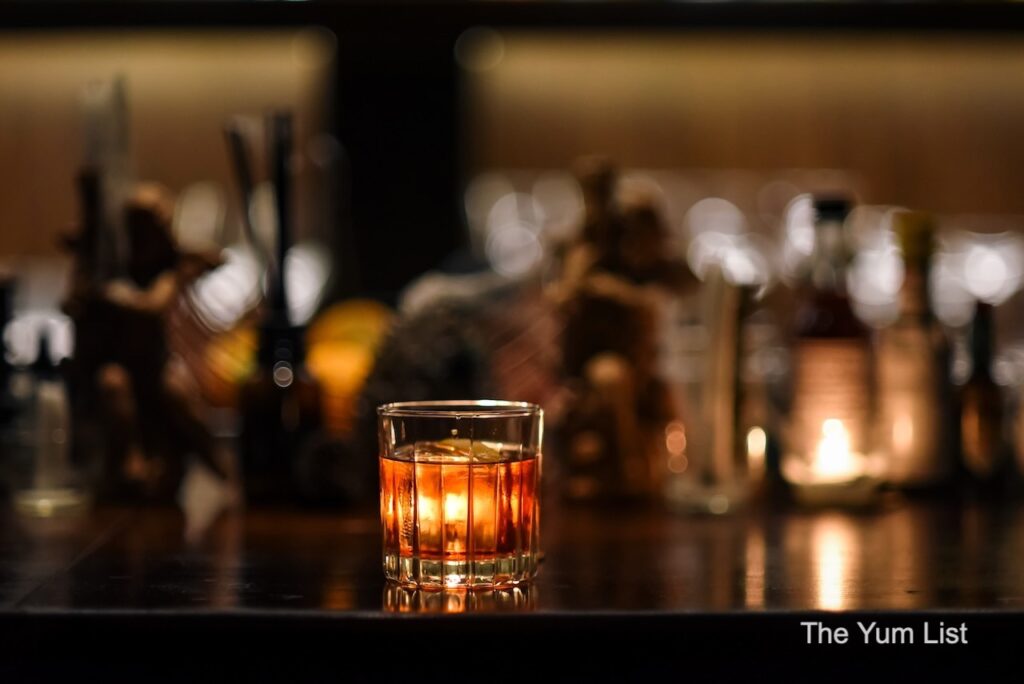 With the Negroni passing the test with flying colours, we move on to Forbidden Bar's Signature Cocktails. Aun, Chong and Game are our bartenders today, with manager James and social media manager Chonticha arriving later in the evening to check-in.
We leave it in their capable hands to recommend good drinking (and good-looking) cocktails, and their first pick is Mango Sticky Rice (THB 380). It's something I would have ordered anyway, given my love for the Thai dessert. I am, however, a little concerned that the mix of Bacardi Carta Blanc, sake, Silpin Samui Coconut, Silpin Thai Jasmine Rice, lime juice, mango puree, whipping cream and a pinch of salt might be too sweet. It's certainly a pretty drink garnished with coconut and pink and purple edible flowers popping against the mango yellow. First sip. Actually, it's not dreadfully sweet. It's more fruity-sweet, and it's balanced with a sprinkle of salt and tart citrus. Order it. It's a beauty.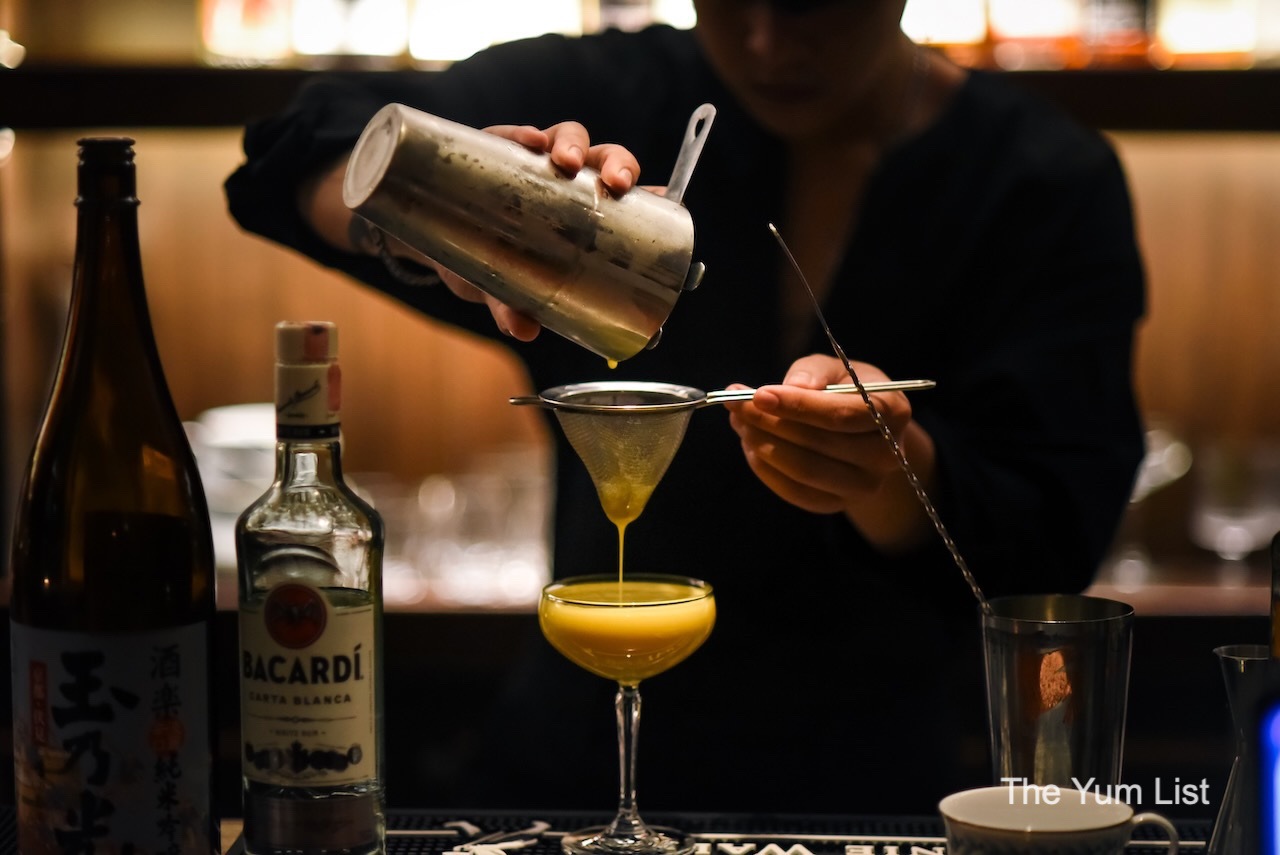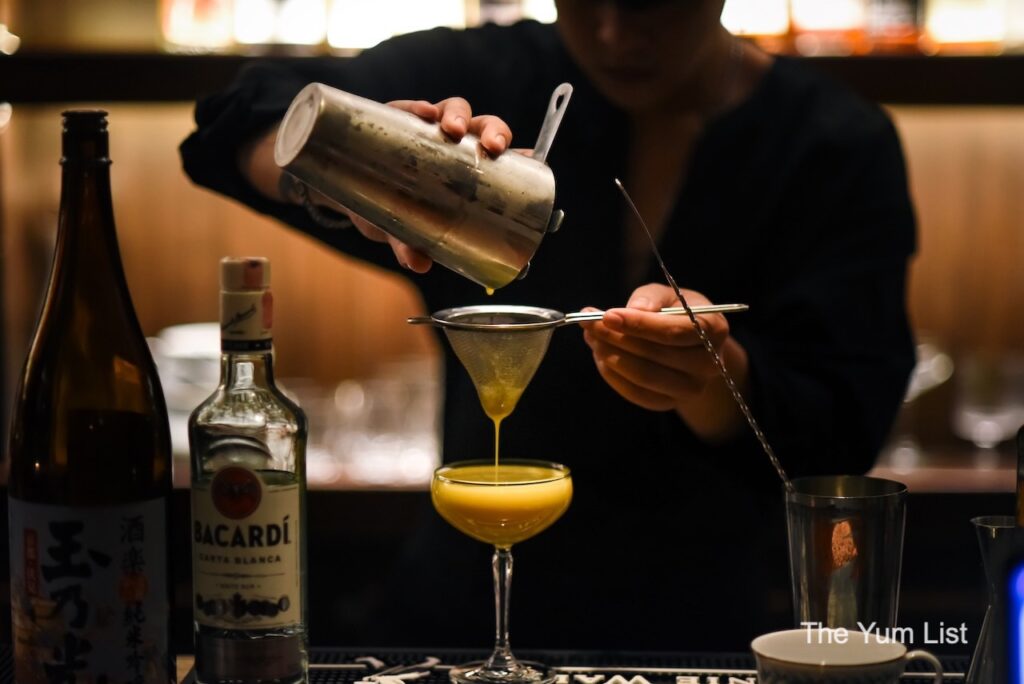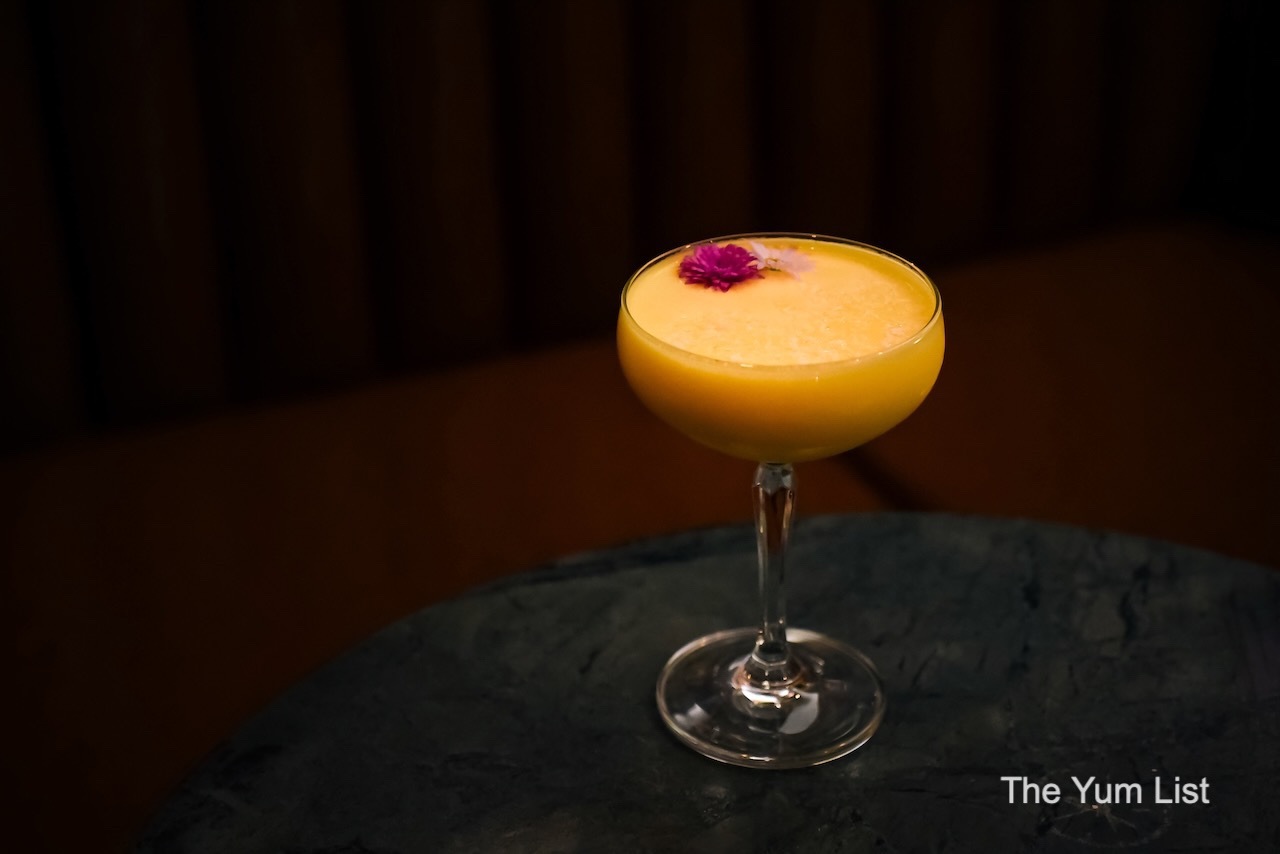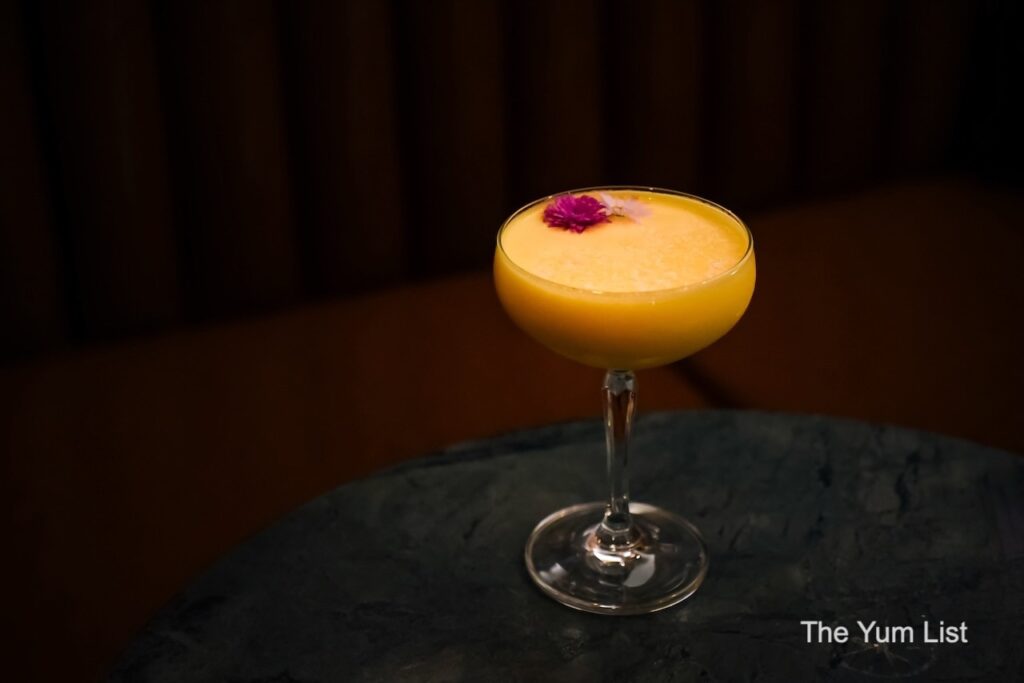 Queen Bee's (THB 350), as you might predict, has a honeyed foundation. Umeshu honey, lime juice, apple juice, honey and elderflower syrup are garnished with thinly sliced apple and natural honeycomb. It's refreshing, light and can be "consumed all too easily," notes Han Sen as he polishes off the last drops.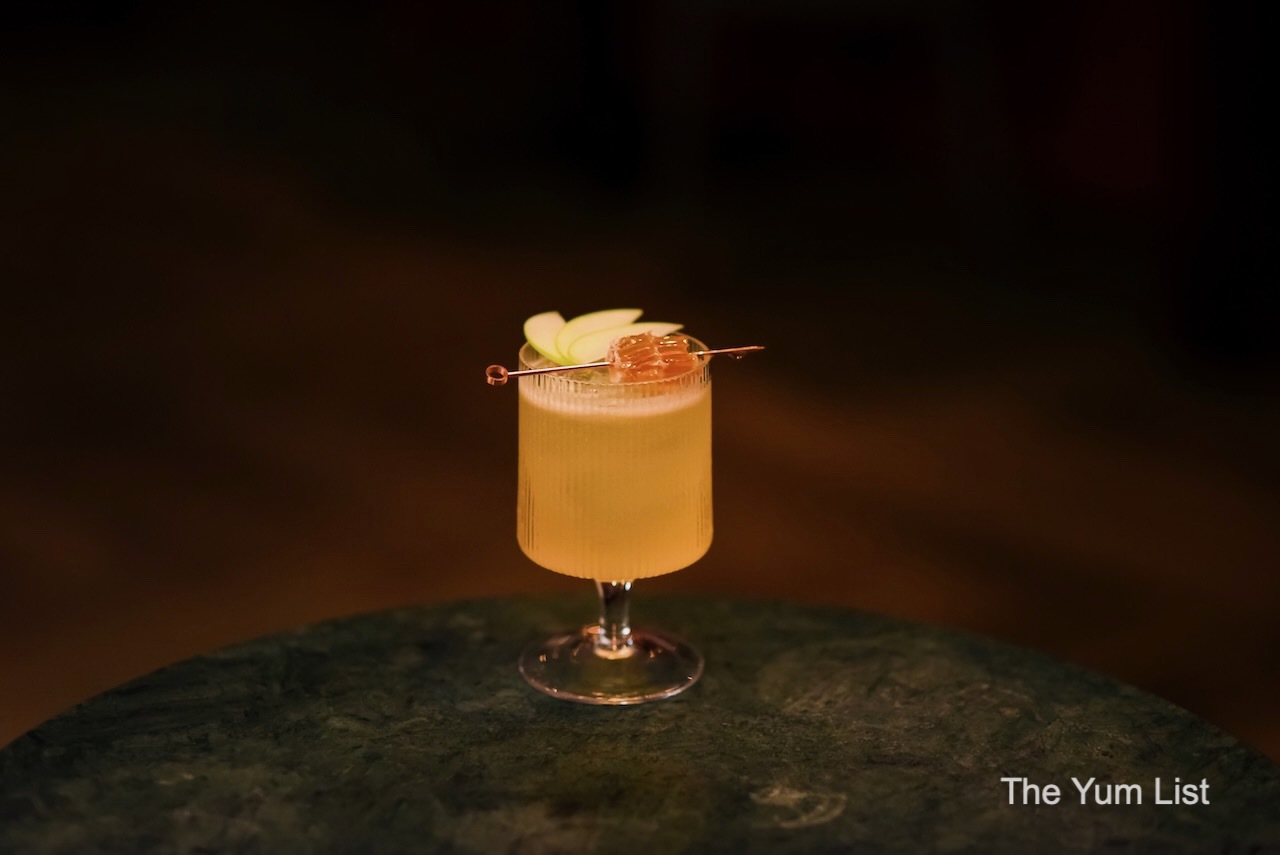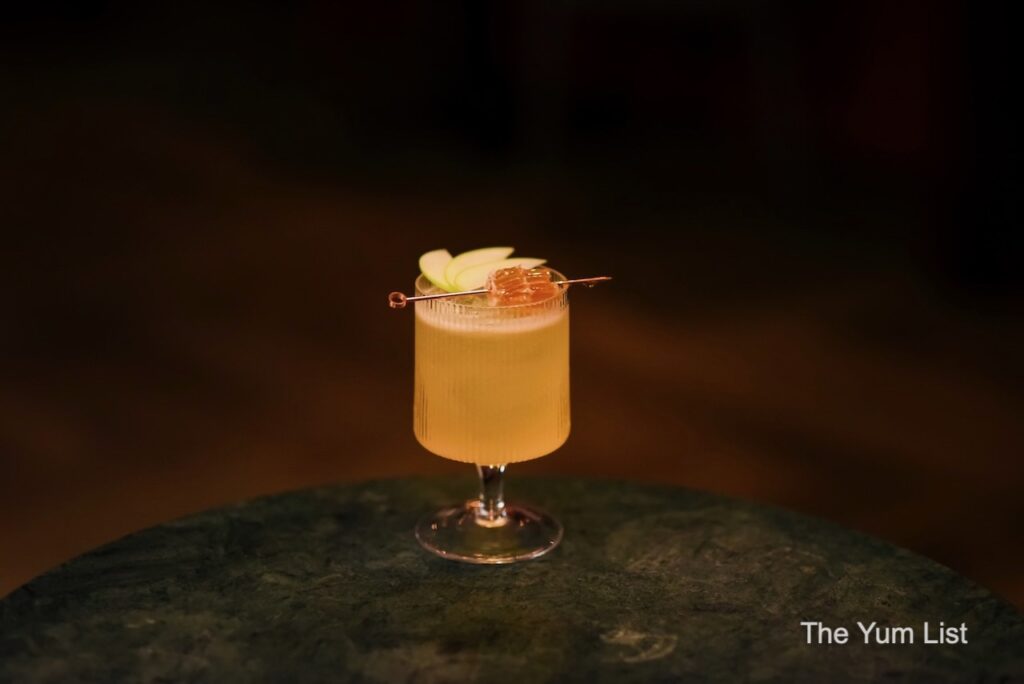 If you can imagine biting into a scone with jam and cream and taking a sip of tea simultaneously, that will get you pretty close to conceptualising the flavours of Forbidden Bar's Afternoon Tea (THB 380) cocktail. Gordon's gin, Cointreau, lime juice, Silpin Thai Malai, crème brulee, strawberry puree, whipping cream and egg white are served in a China teacup. The top is scattered with crushed, dried rose petals, making for an elegant presentation contradicting the strength of its contents.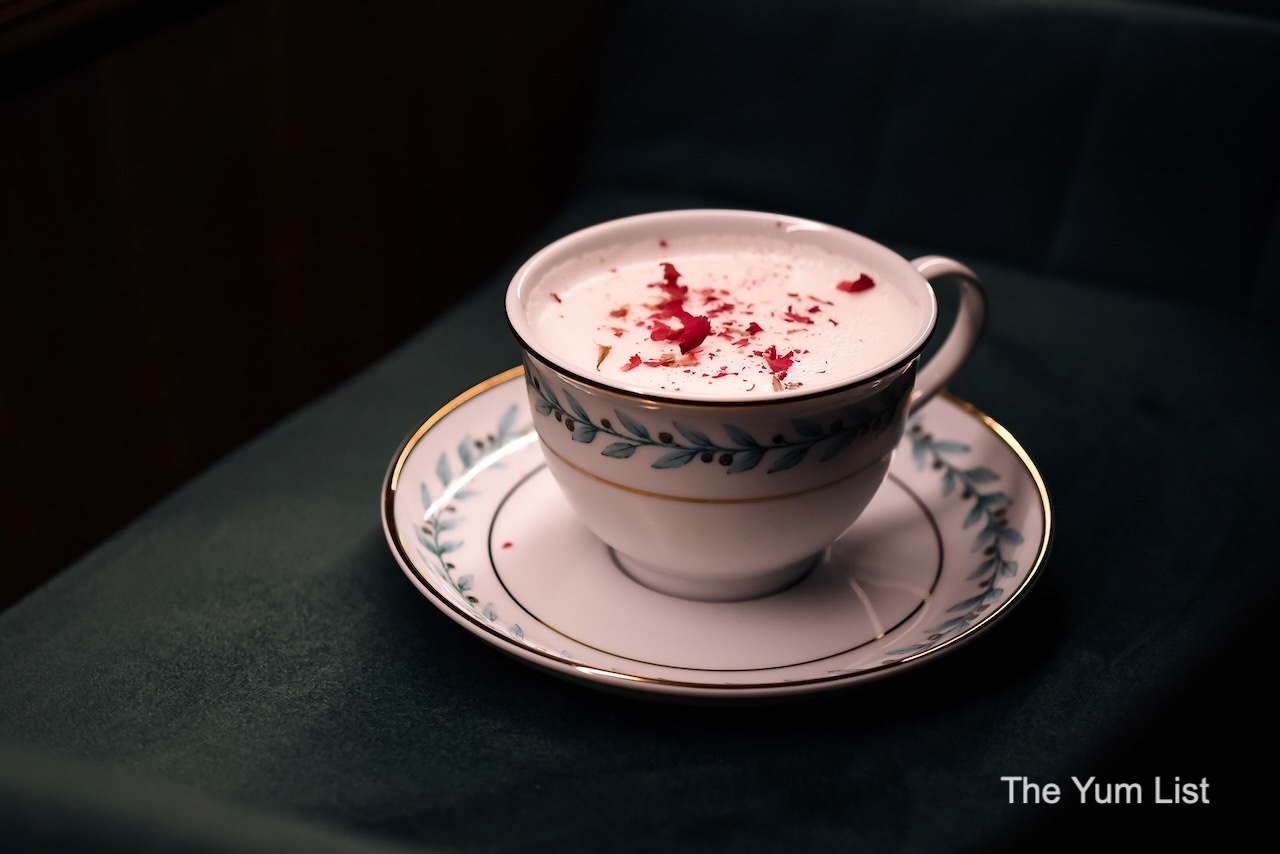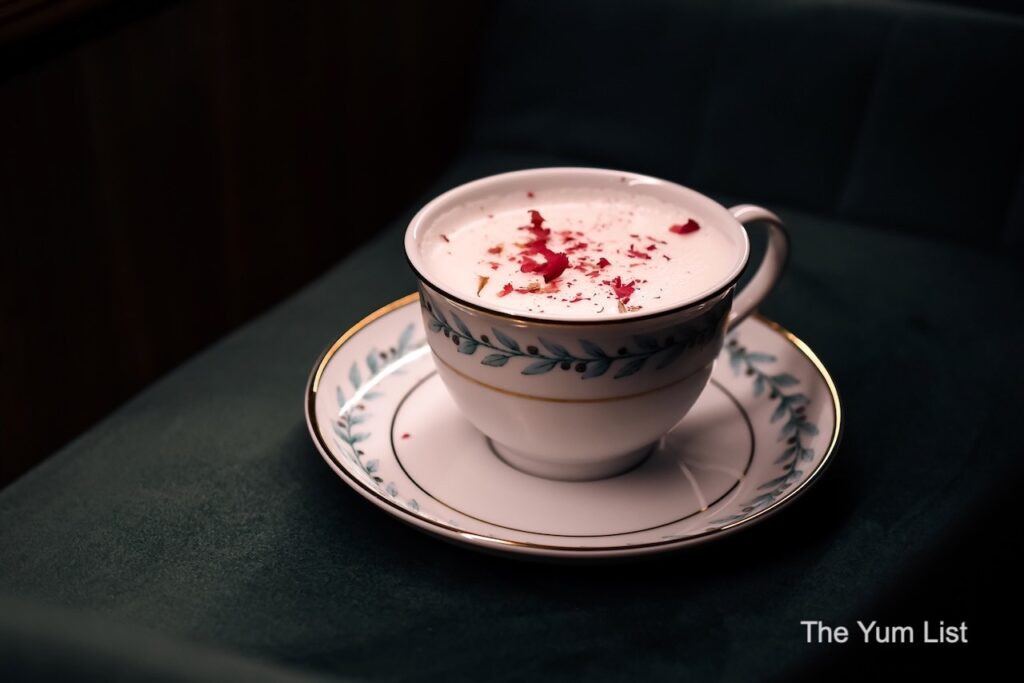 Lastly, Dusty Sand (THB 400) is presented in a martini glass with a gorgeously long stem. It's another well-balanced recipe, with Tanqueray 10 gin, Grand Marnier, honey, elderflower syrup, lime juice and club soda. A small flower garnish brings further elegance to the top.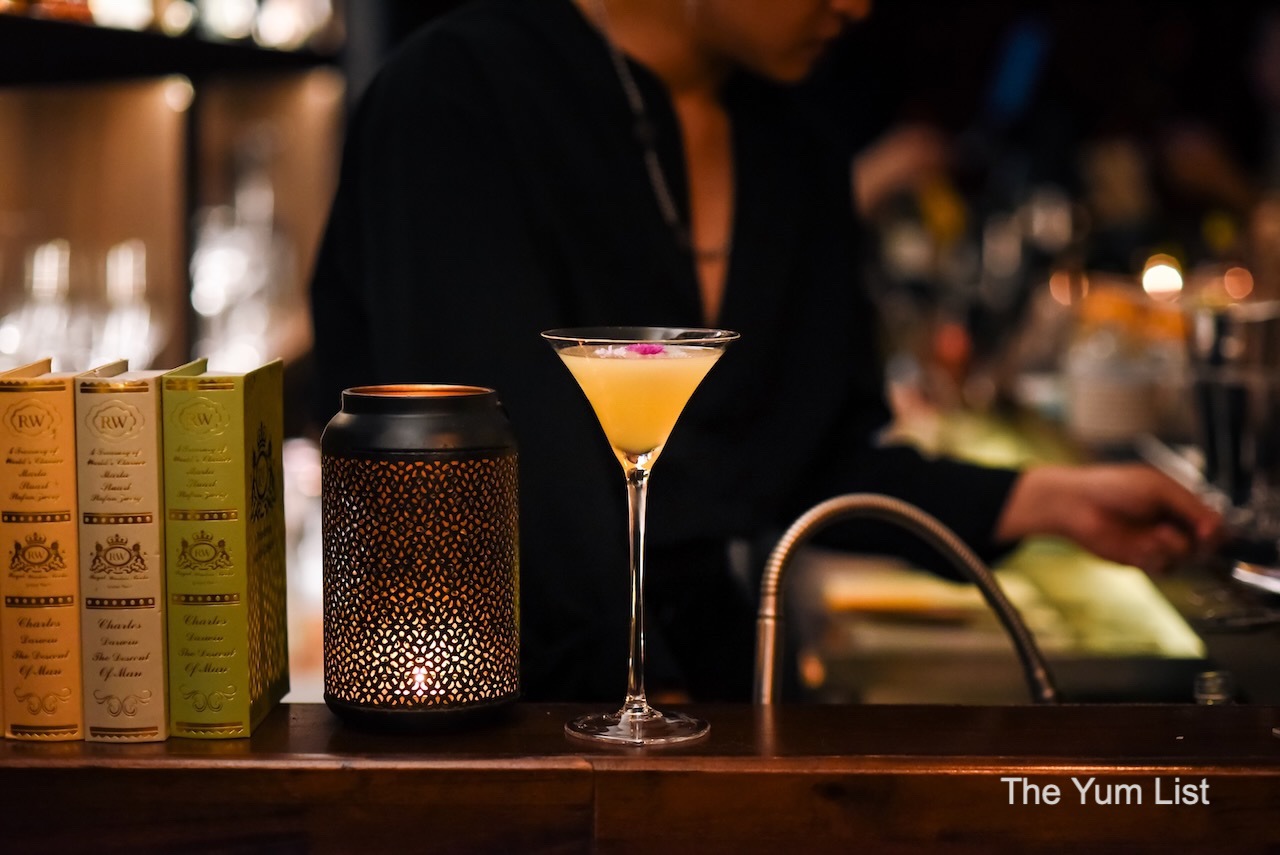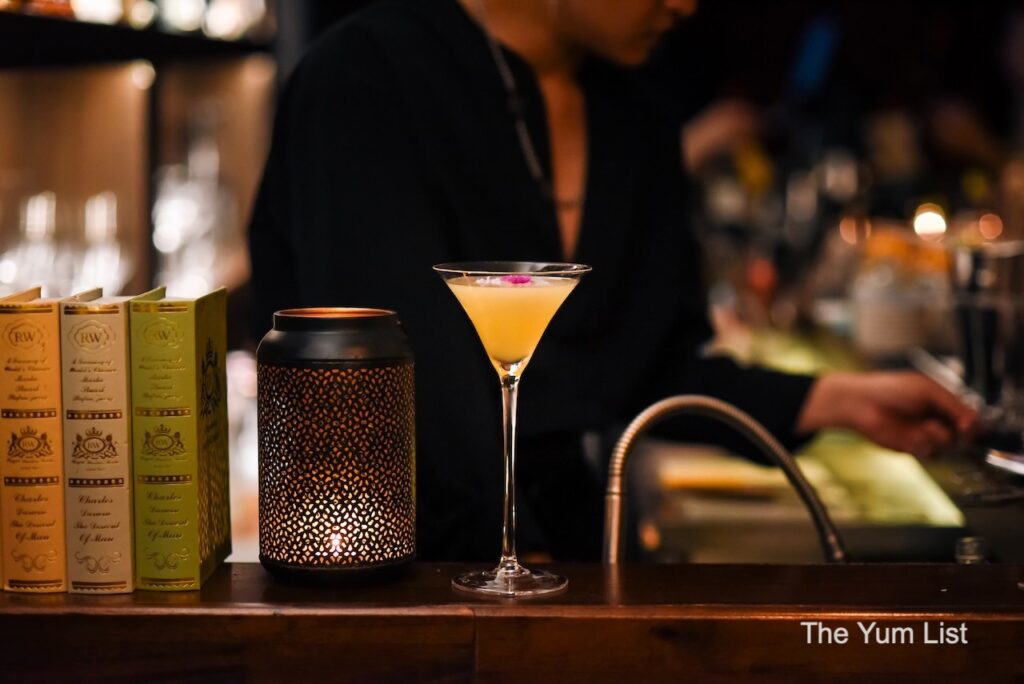 Review
Forbidden Bar is an excellent spot for a pre-dinner drink, a stop on a bar hop around the Old Town, or a place to settle in for the night. These are quality cocktails, well-balanced, and simply but effectively garnished.
Reasons to visit Forbidden Bar, Chiang Mai: easy to find and convenient location in the Old Town; well-crafted, balanced and gorgeously presented cocktails.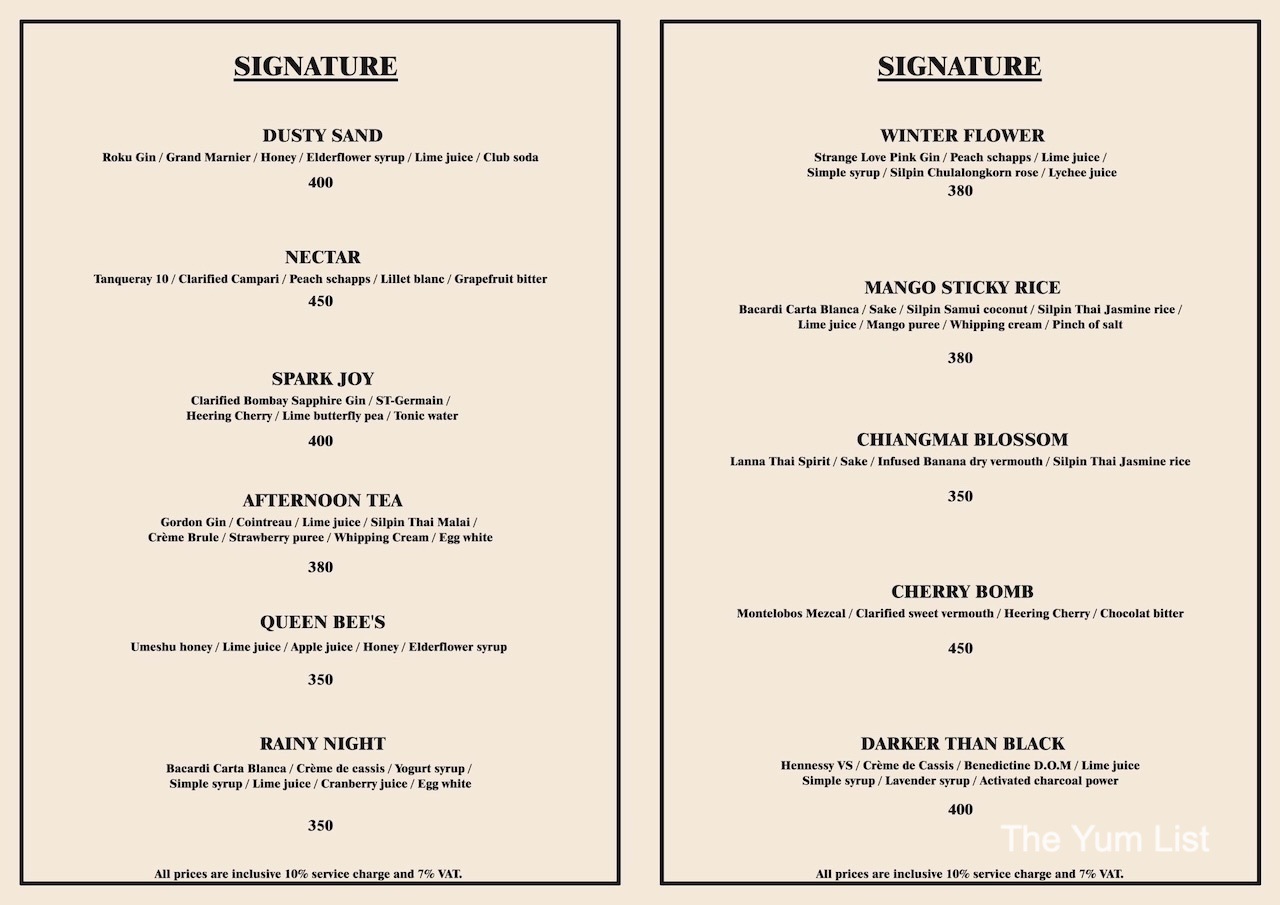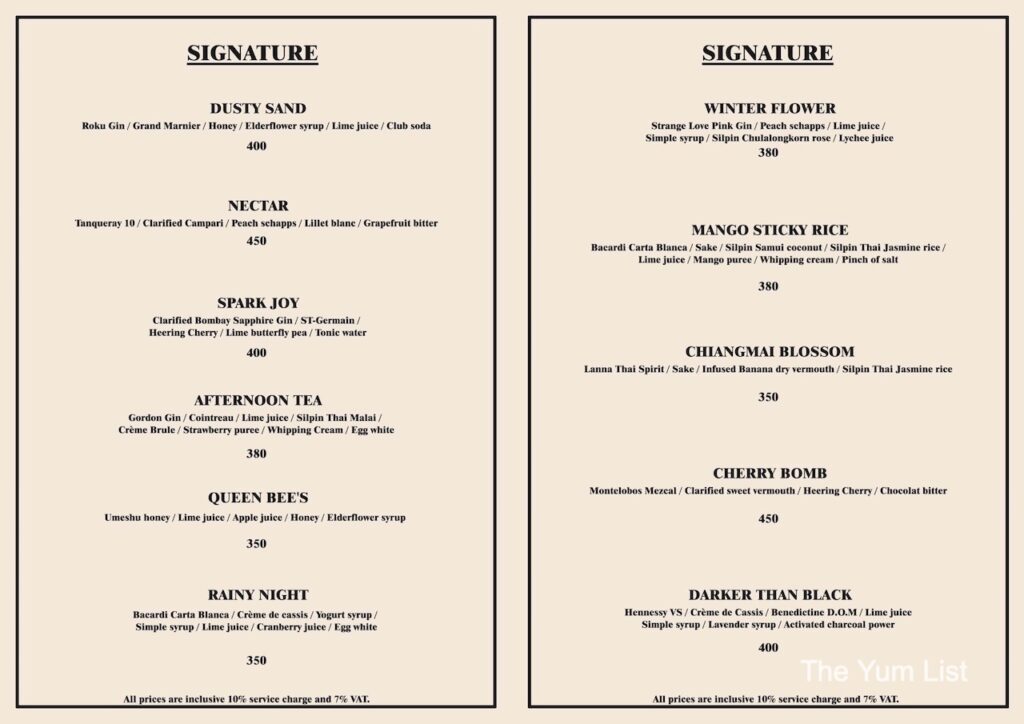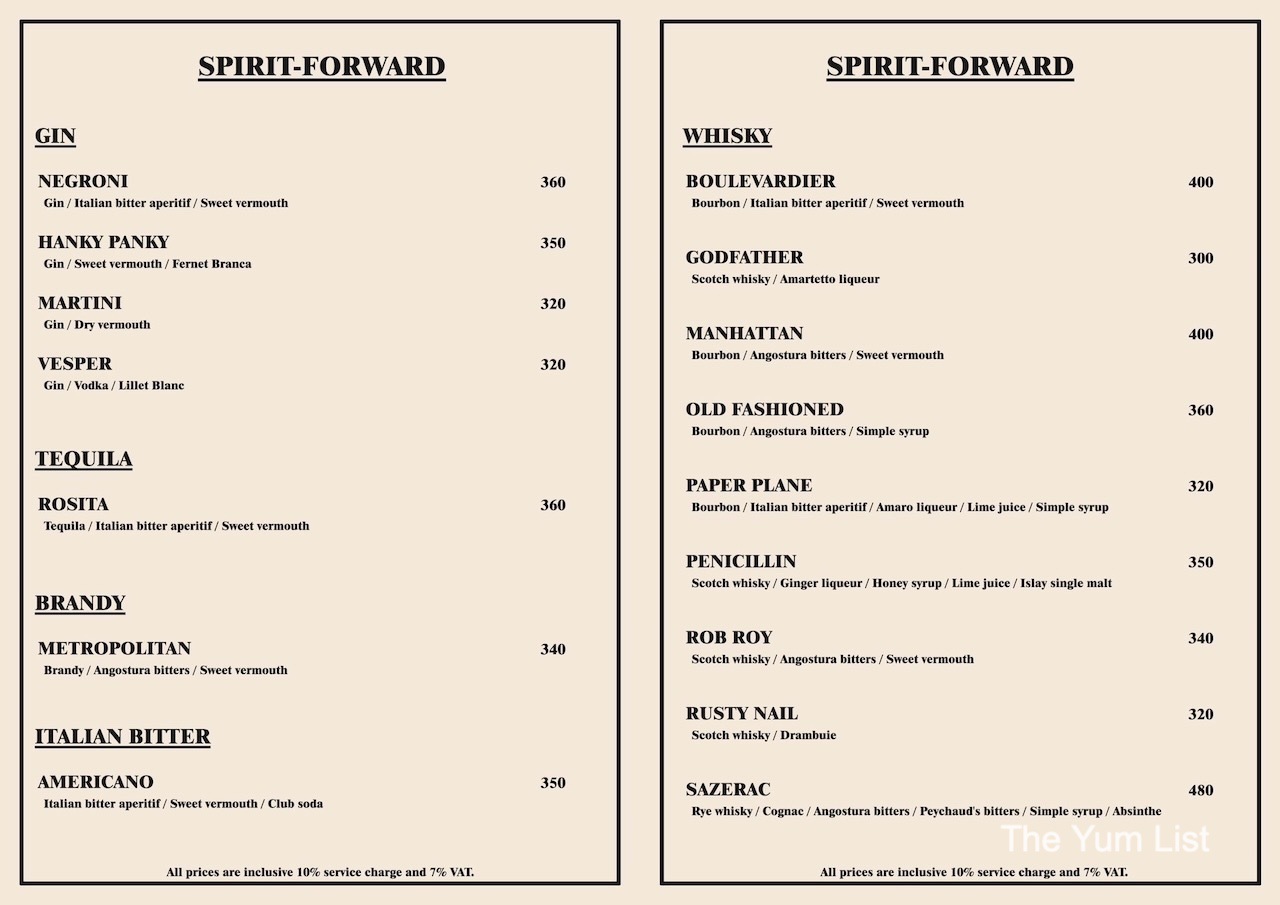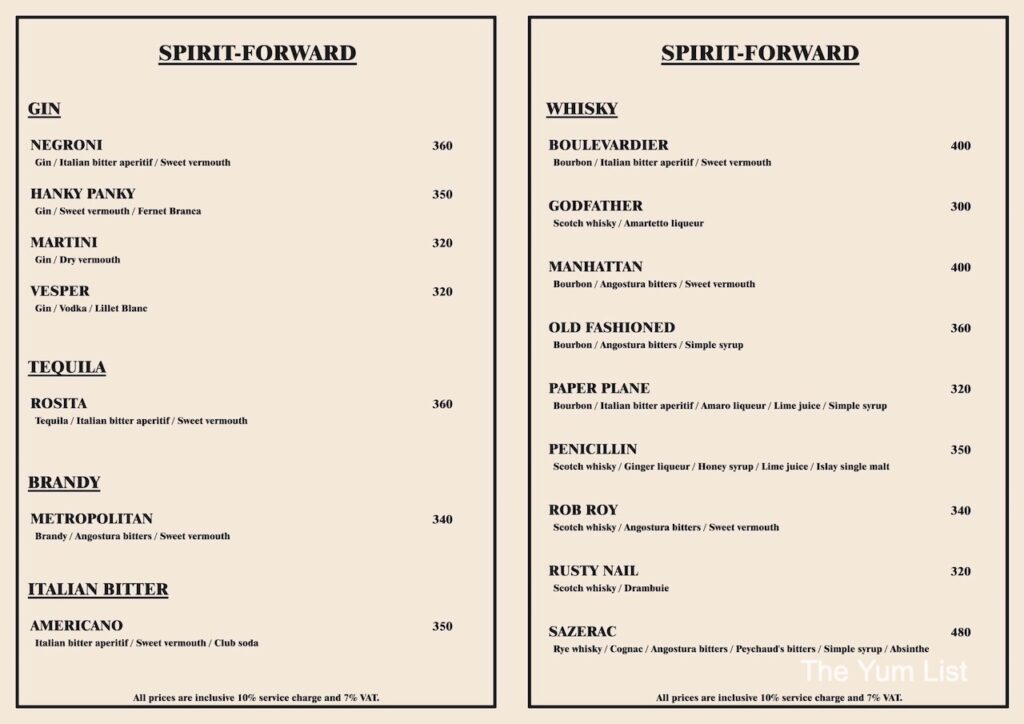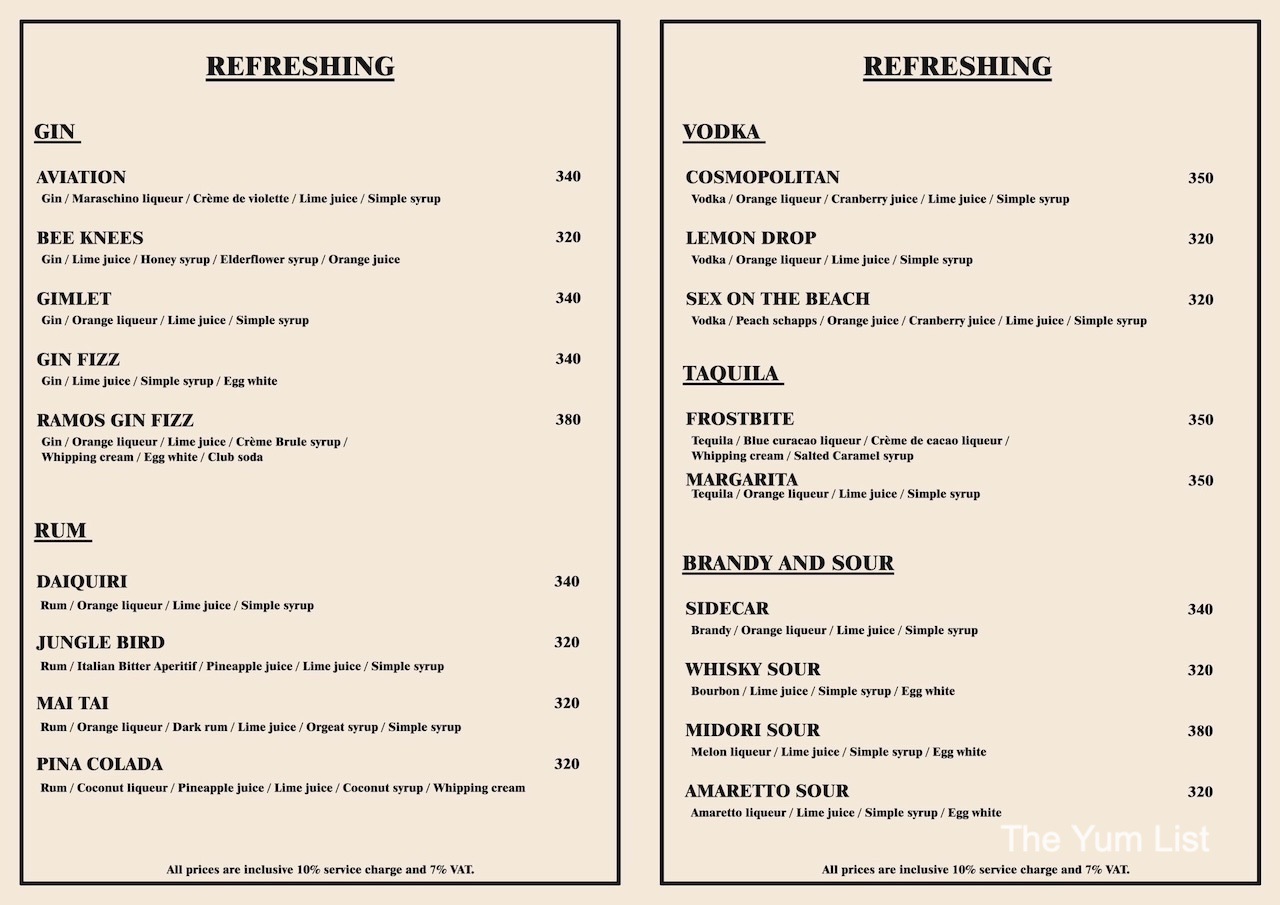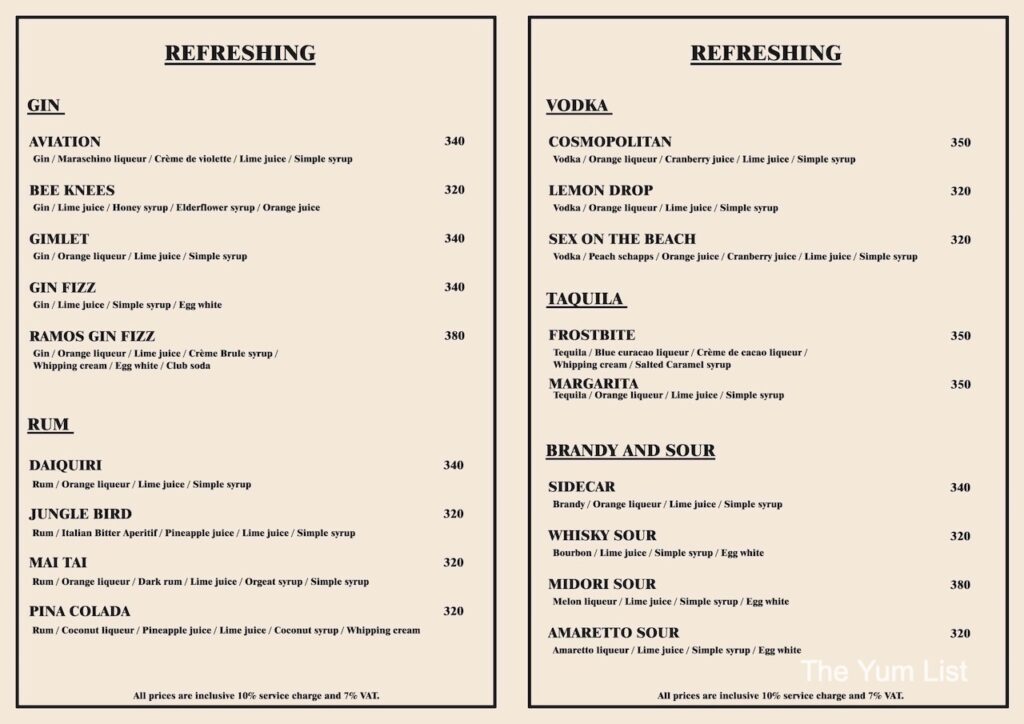 Forbidden Bar, Chiang Mai
14, 2 Nimmana Haeminda Rd Lane 5, Tambon Su Thep
Mueang Chiang Mai District, Chiang Mai 50200, Thailand
+66 090 317 6619
@forbiddenbar.cnx
Forbidden Bar, Chiang Mai Opening Hours
Daily 6 pm – 12 am
DJ Friday & Saturday nights
Find more recommendations for luxury travel in Thailand here and stay up-to-date with our latest gourmet travel finds here and here.