Khu Khao Restaurant, Raya Heritage, Chiang Mai
Words: Monica Tindall
Photos: Han Sen Hau
Khu Khao, the signature restaurant at Raya Heritage, a boutique hotel just north of Chiang Mai, beautifully blends rustic elegance with the rich heritage of northern Thai rice culture. The restaurant's name, inspired by the large rice threshing baskets (Khua Kho) used in the region, is more than decor – it's a symbol of the north's rice-based identity. With a menu emphasising local, seasonal ingredients and taking cues from the cultural melting pot of Chiang Mai, Khu Khao offers a menu that pays homage to the diverse influences that have shaped northern Thai cuisine.
Guests can dine in the welcoming indoor dining room or on the outdoor terrace and garden, which offer stunning views of the Ping River. No matter where you choose to sit, you're sure to enjoy a memorable dining experience at Khu Khao, where the flavours of the north come alive.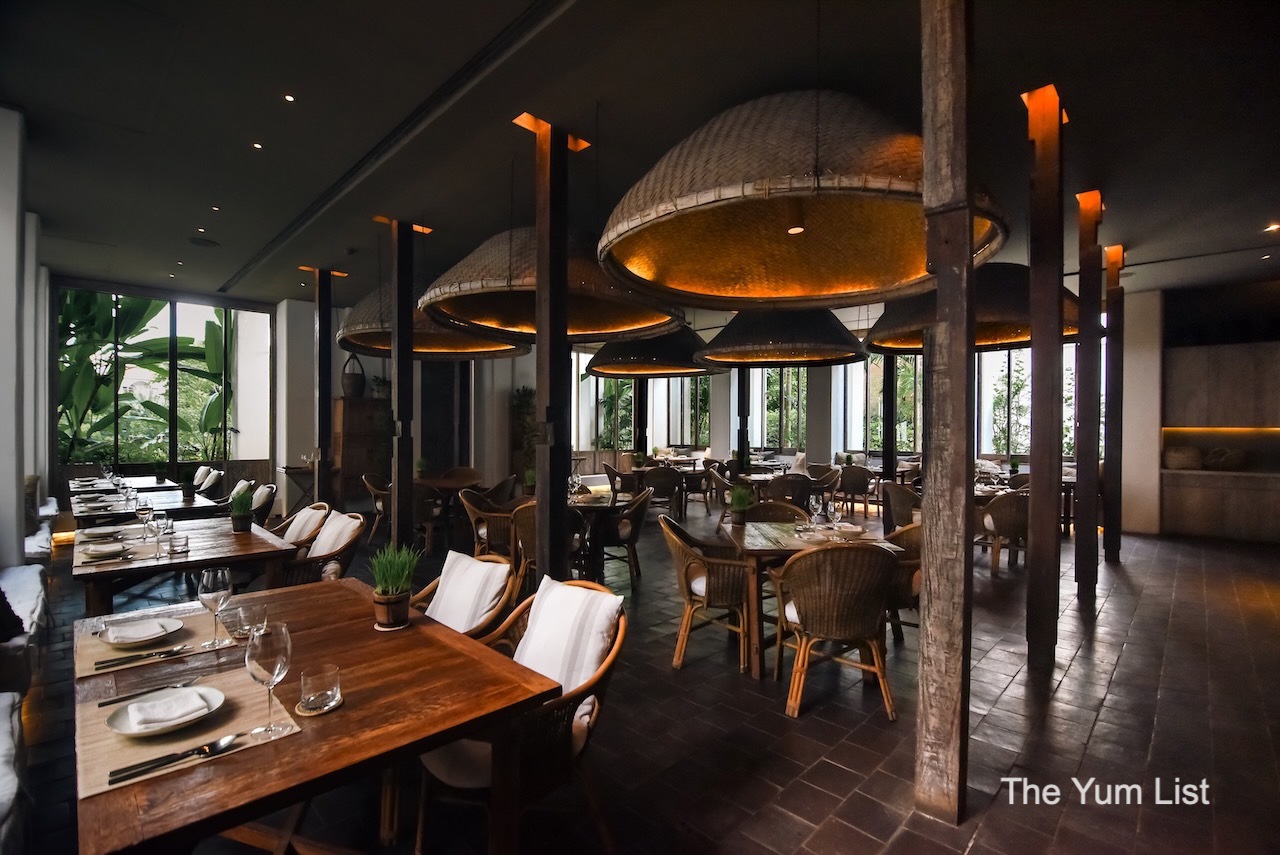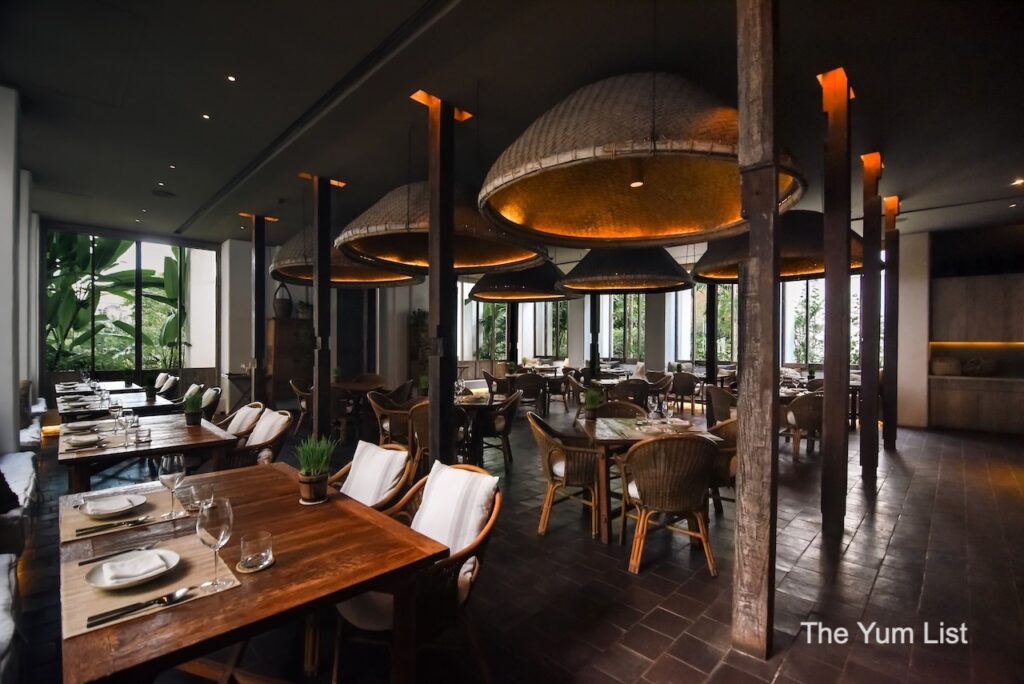 Khu Khao Restaurant Menu
Our server, Kem, delivers a basket of Thai shrimp and rice crackers as a prelude to the meal. They're crisp, tasty, and dry our mouths, making us thirst for a cocktail or icy cold beer.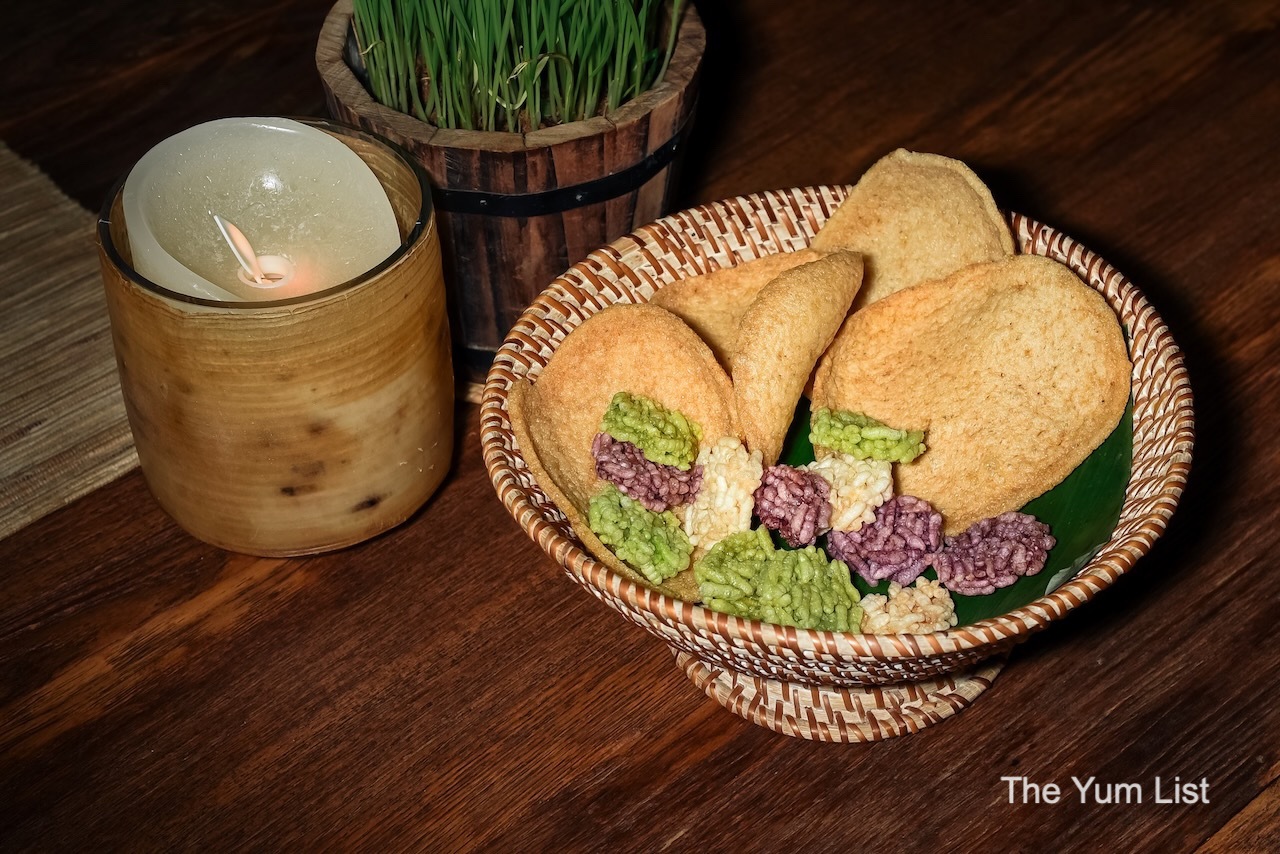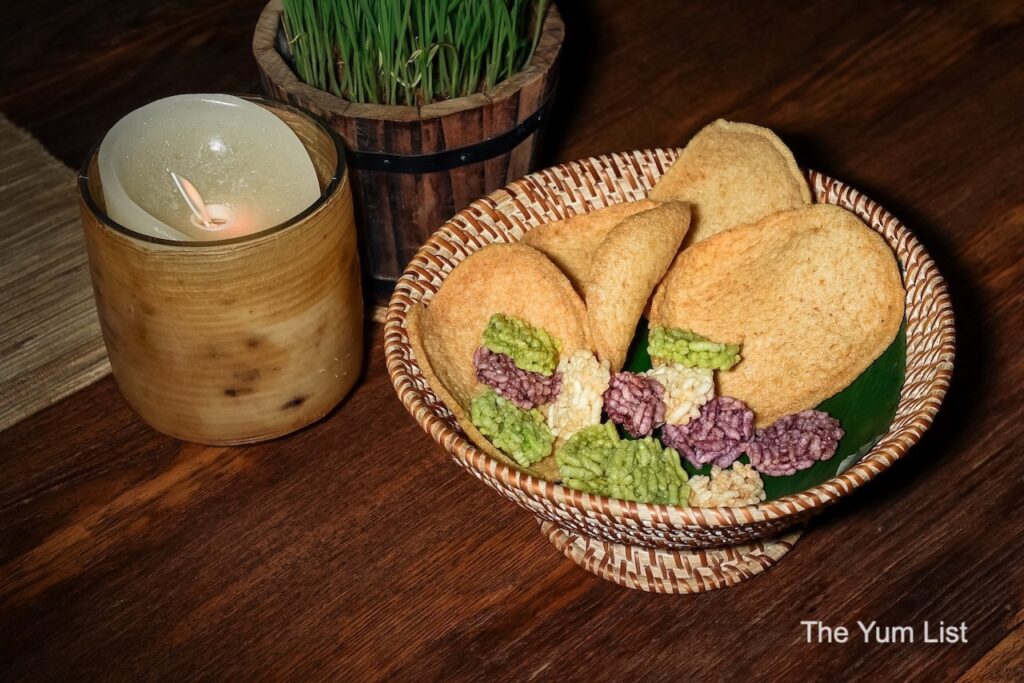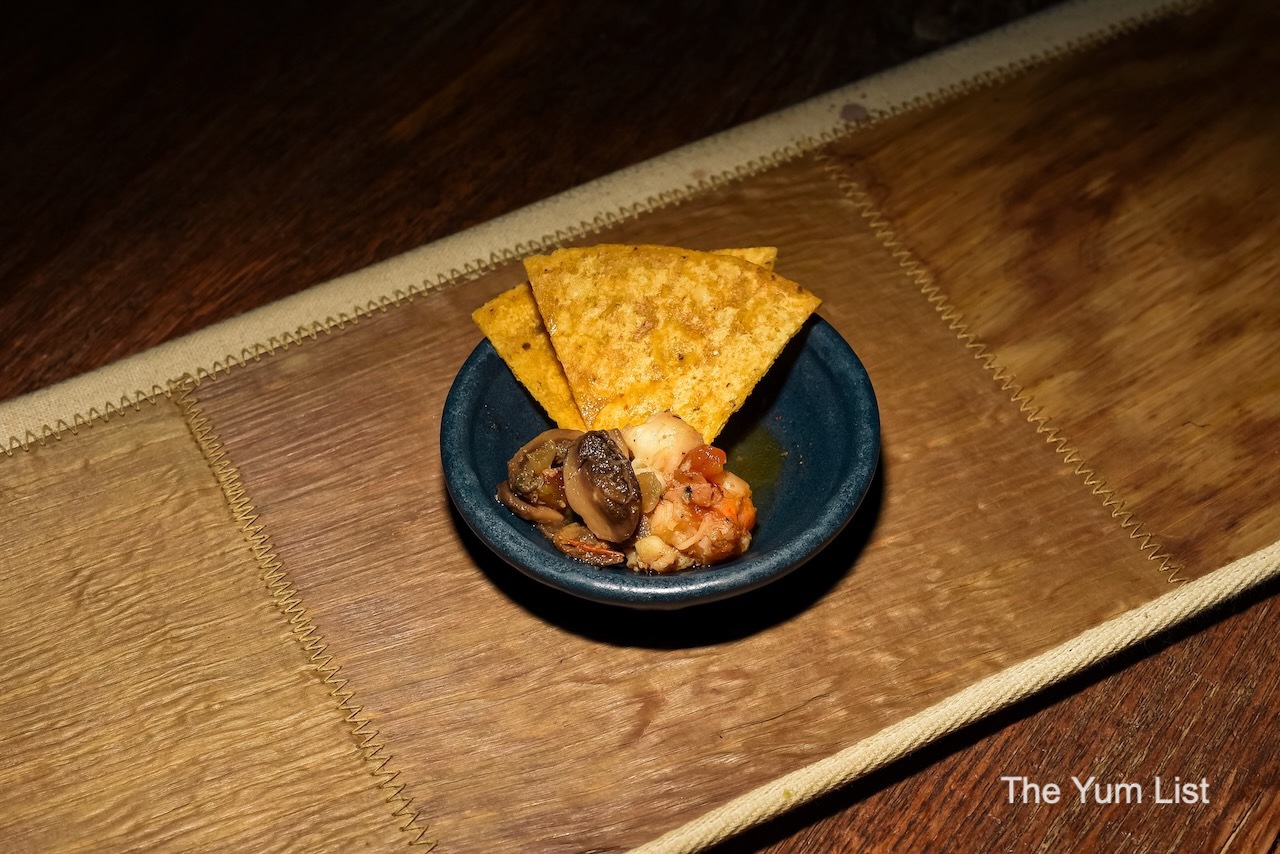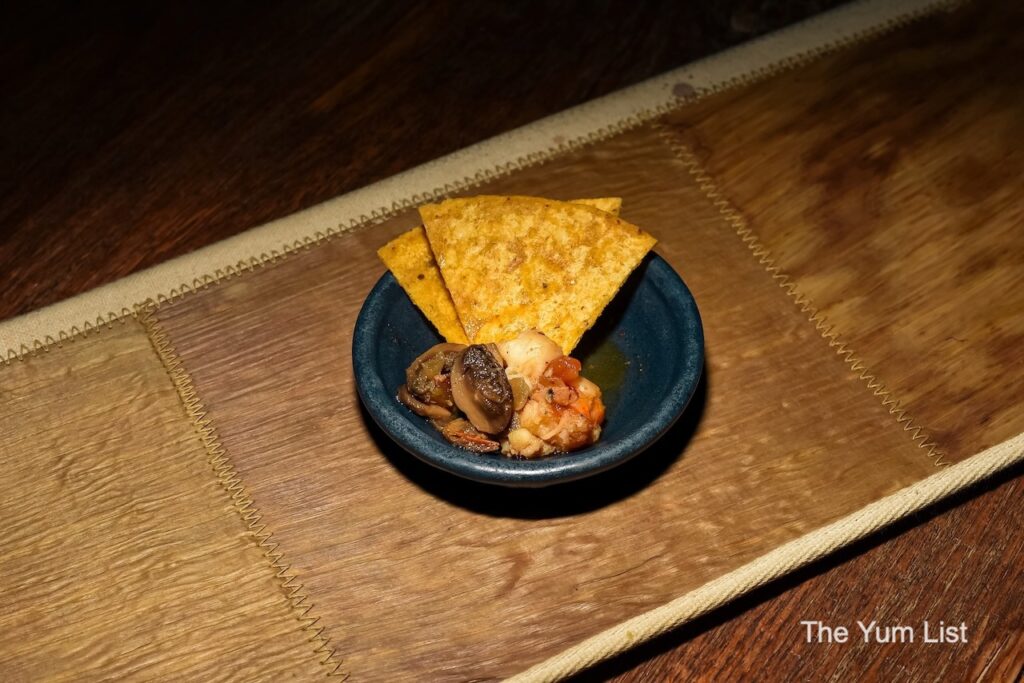 Guests have a choice of steamed Jasmine rice or Thai riceberry. The latter is a new (developed in 2002) Thai rice strain created to address climate change and market competition. A cross-breed of Thai purple rice and Jasmine rice, it's high in antioxidants and minerals. It cooks up light, fluffy, and fragrant like Jasmine rice without the need to pre-soak. I love it – it soaks up the sauces in our meals and has a nice chewy grain.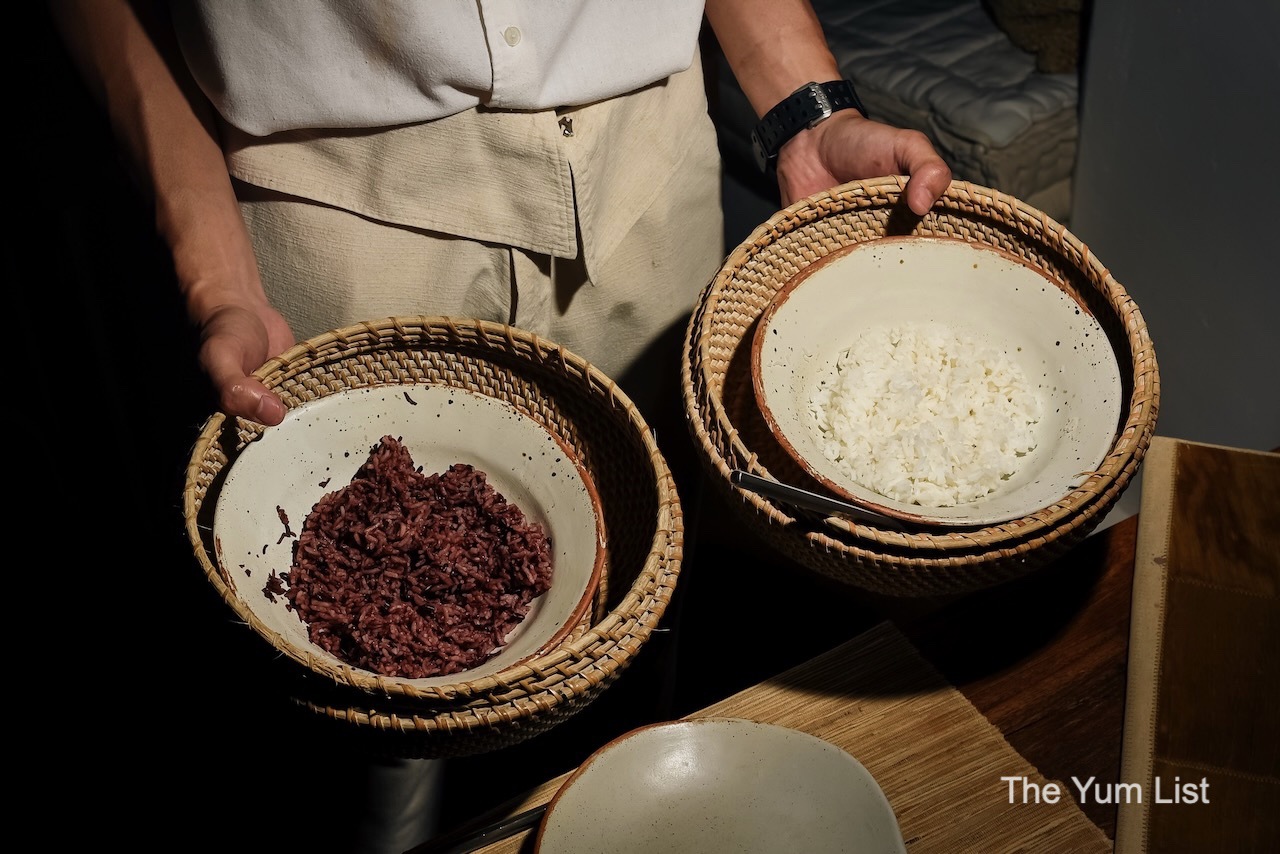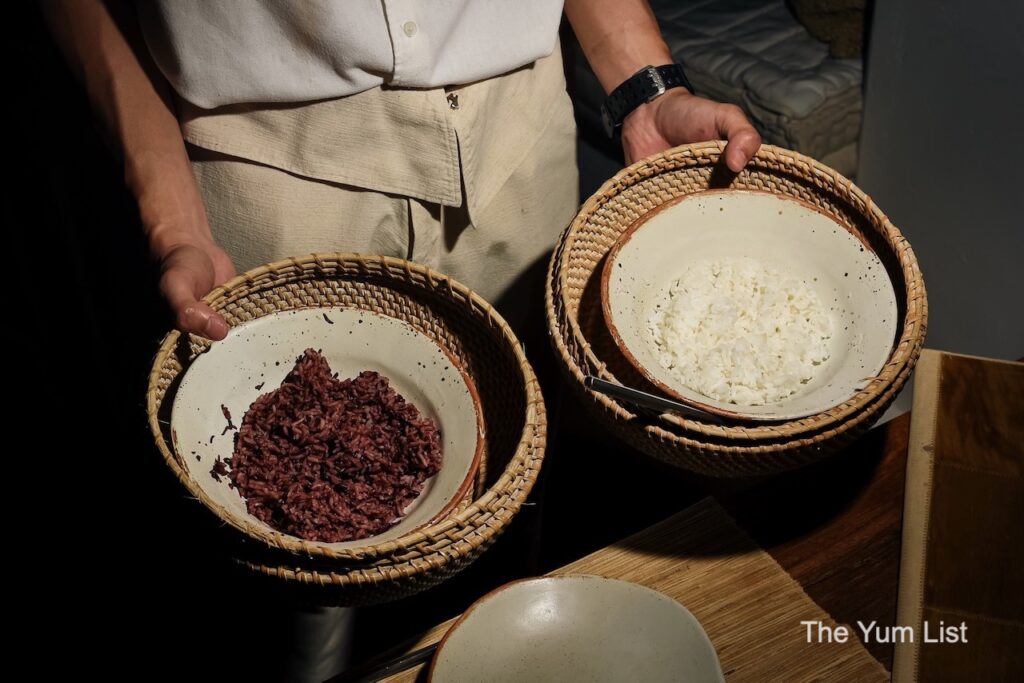 We begin with a Yunnanese recipe, Khao Raem Fuen Sai Gai Yunnan (THB 410), a rice curd salad with grilled chicken, bean sprouts, Chinese chives, corn and a spicy peanut sauce. The curd has quite a sheen to it with a similar texture to tofu without the bean flavour, and the assortment of fresh and fried veggies in the mix makes for an enticing mouthful of textures.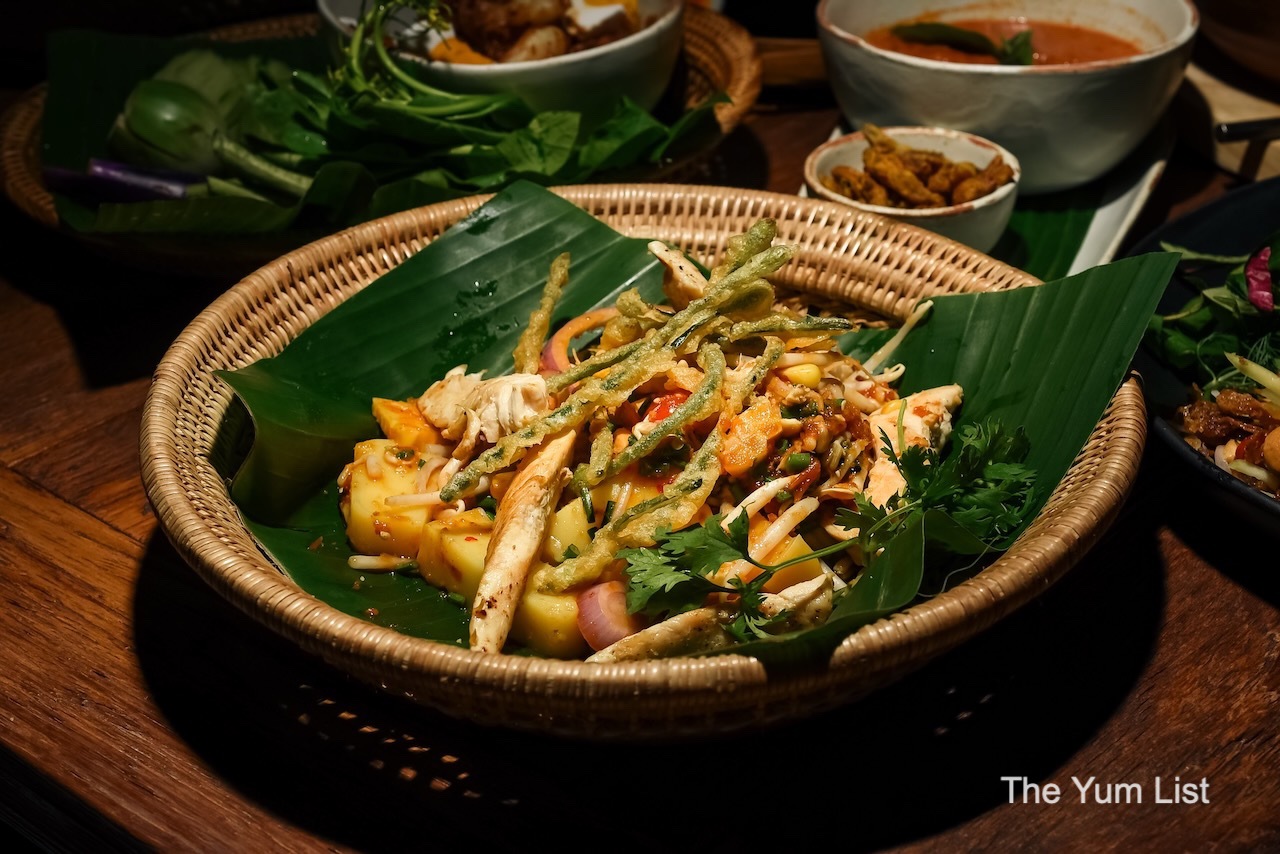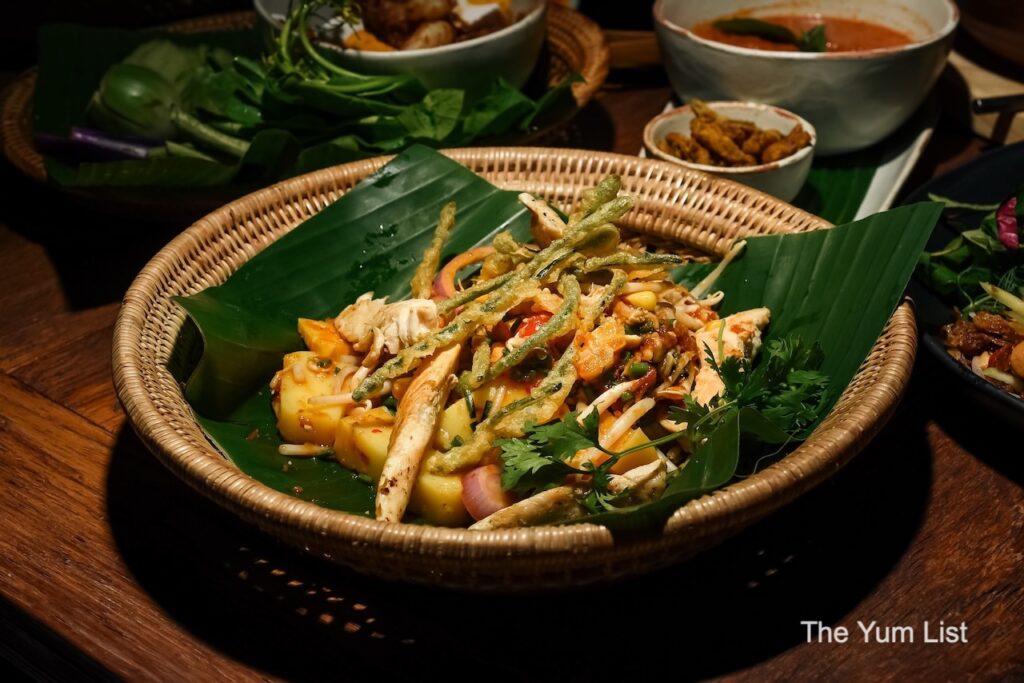 Sticking north with a Thai Loation dish, the Yum Ped Krob (THB 420) is reported by our server Kem as one of the must-tries on the menu. Featuring crispy free-range duck tossed with spicy green mango salad, we understand why it's a hit. The duck has been finely shredded and fried, giving it a crunch while still remaining chewy. The green mango is a juicy textural contrast, and the tumble of local leaves balances out every spoonful with freshness. A handful of cashews, pickled ginger and cocktail onions all change the flavours slightly. It's fun to experiment to find our favourite combo.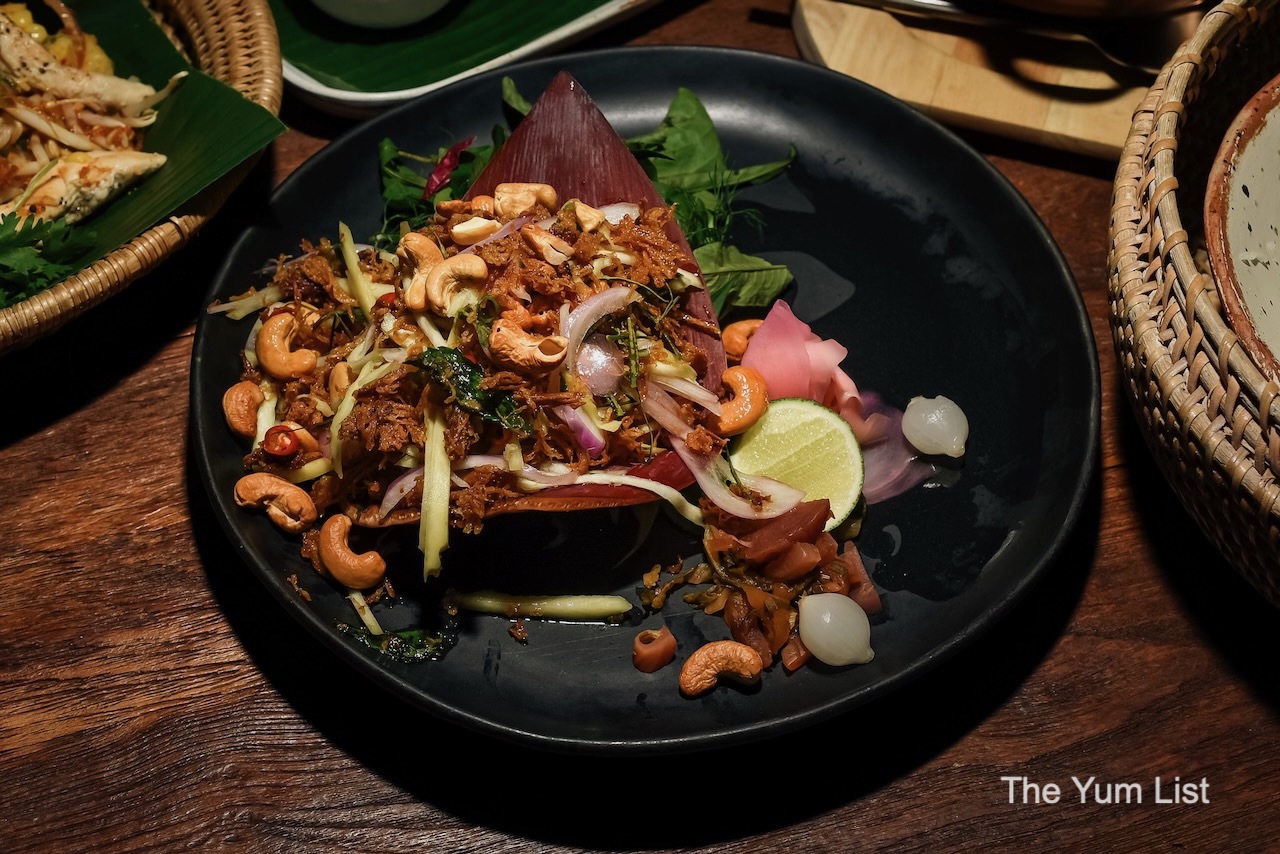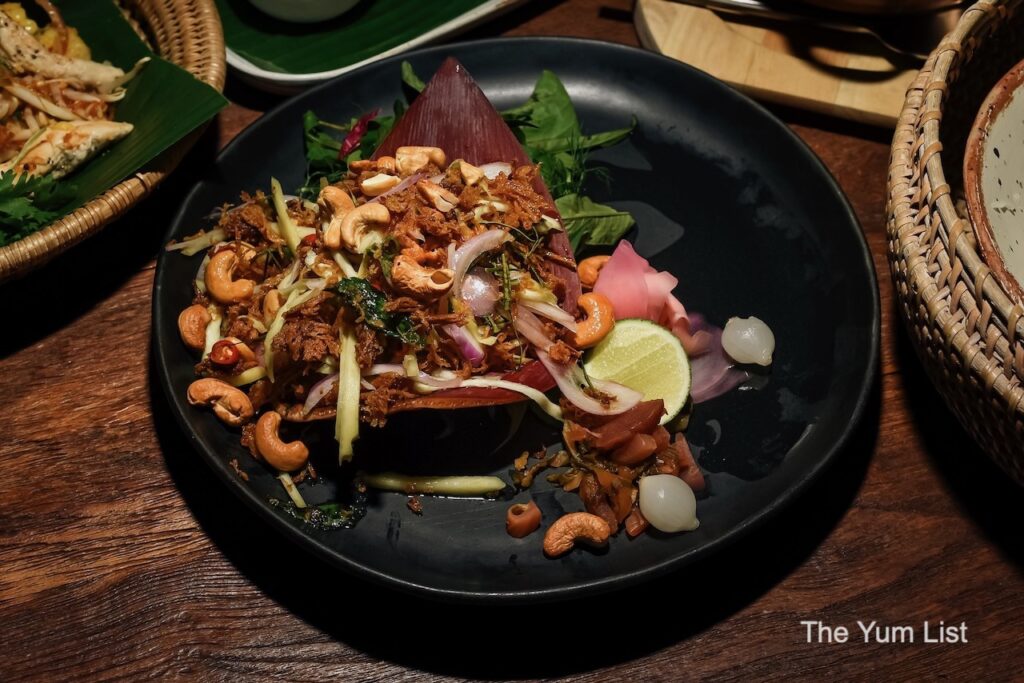 Burma brings us Mohinga (THB 410), a Burmese fermented rice noodle plate with curried fish and ginger broth. Condiments are served apart from the broth and noodles, allowing guests to compose their own flavour profile. Take a serving of the tri-colour rice noodles, add some thick soup, then toss through bean sprouts, pickled cabbage, long beans and deep-fried anchovies to taste. For a final protein boost, add some boiled egg to your plate.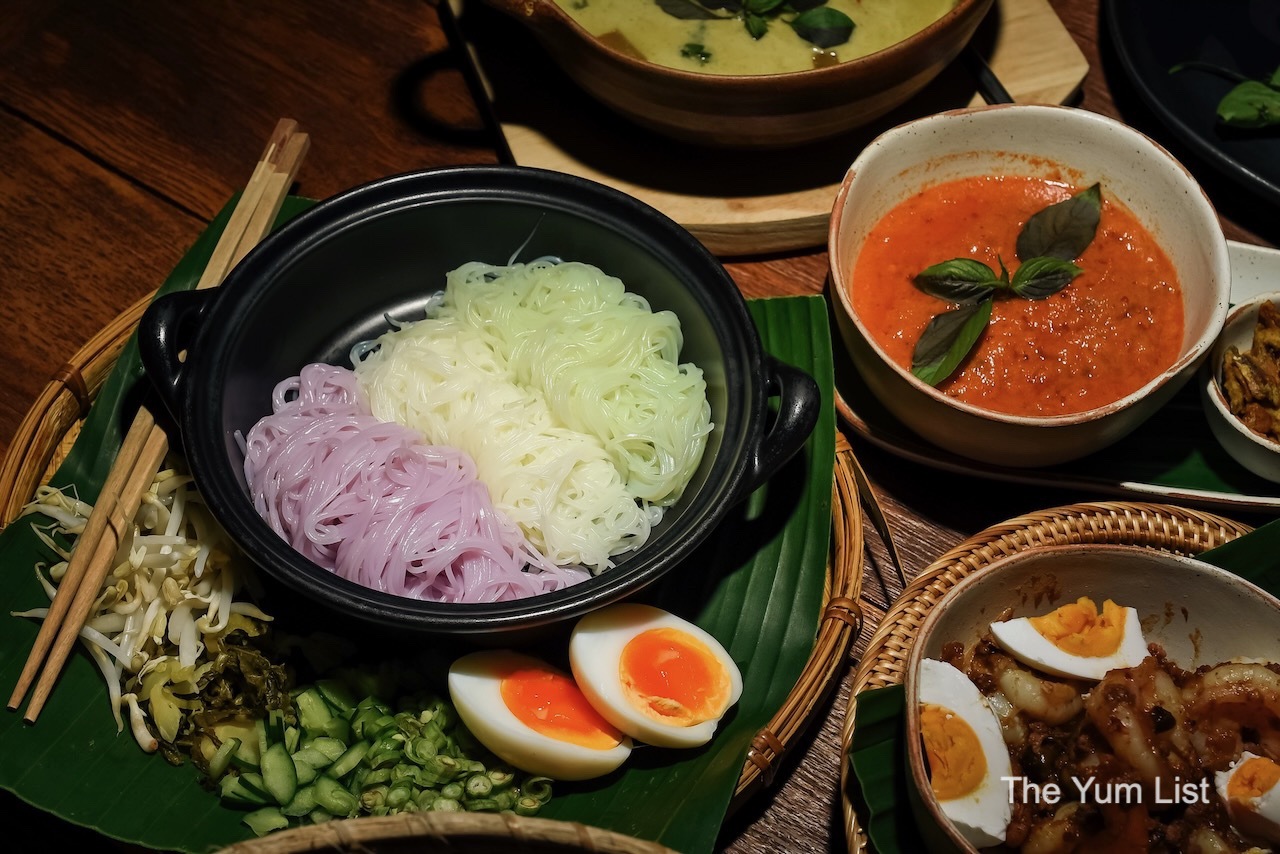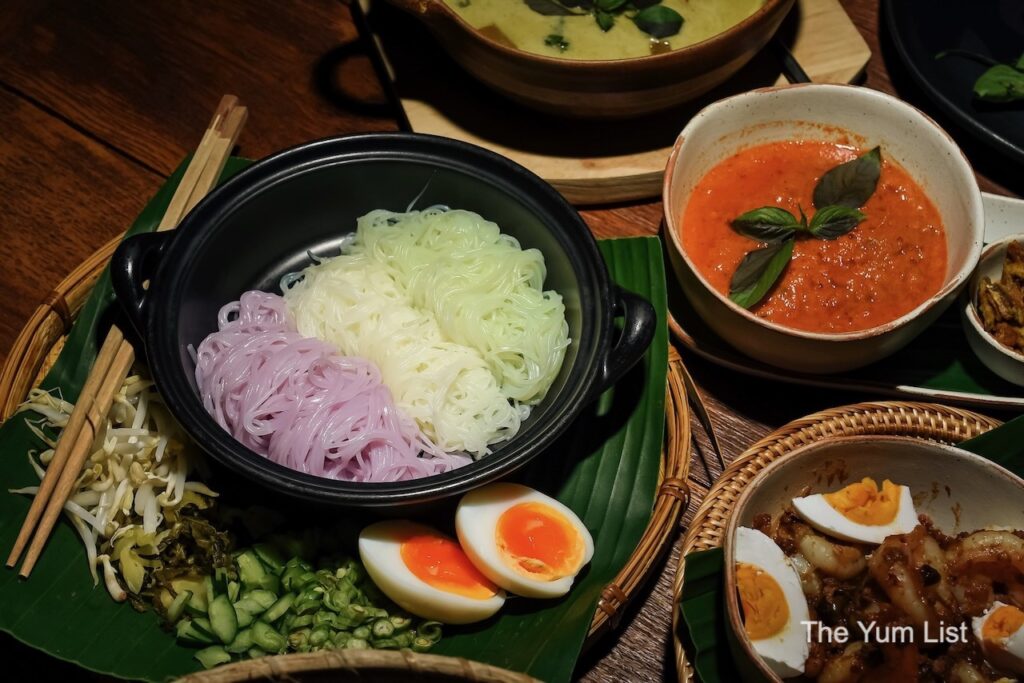 We move local, immediately local, with river shrimp from the Ping River in the Goong Kua Naam Prik Long Rau (THB 590). Shrimp are wok-fried together with garlic, chilli, and shrimp paste dip. The flavours are quite unusual, offering a depth to the prawns we're unaccustomed to. The salted egg is really salty (duh!), and assorted seasonal vegetables balance the spice and offer a lovely refreshing crunch. To do it local, eat the prawns and chilli dip with rice, then neutralise the spice with the raw veggies.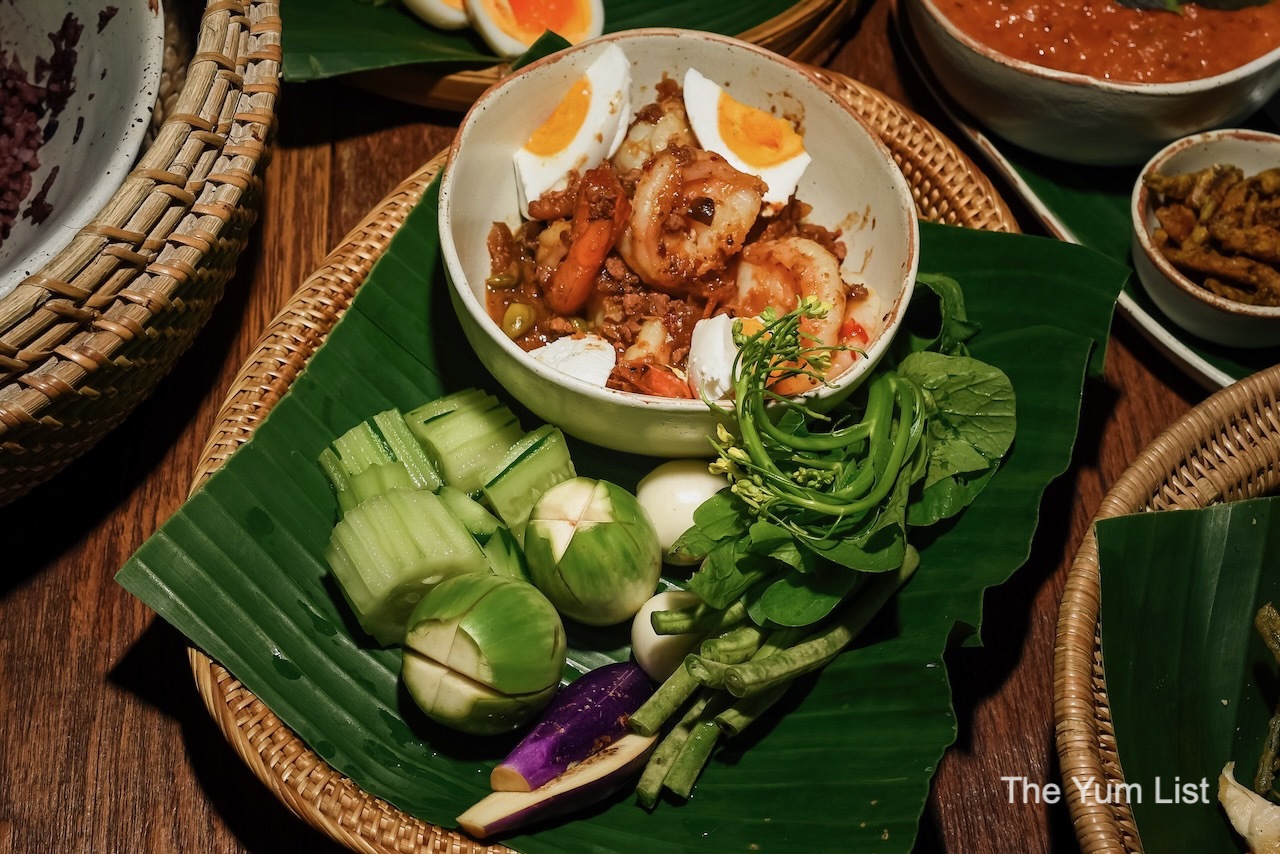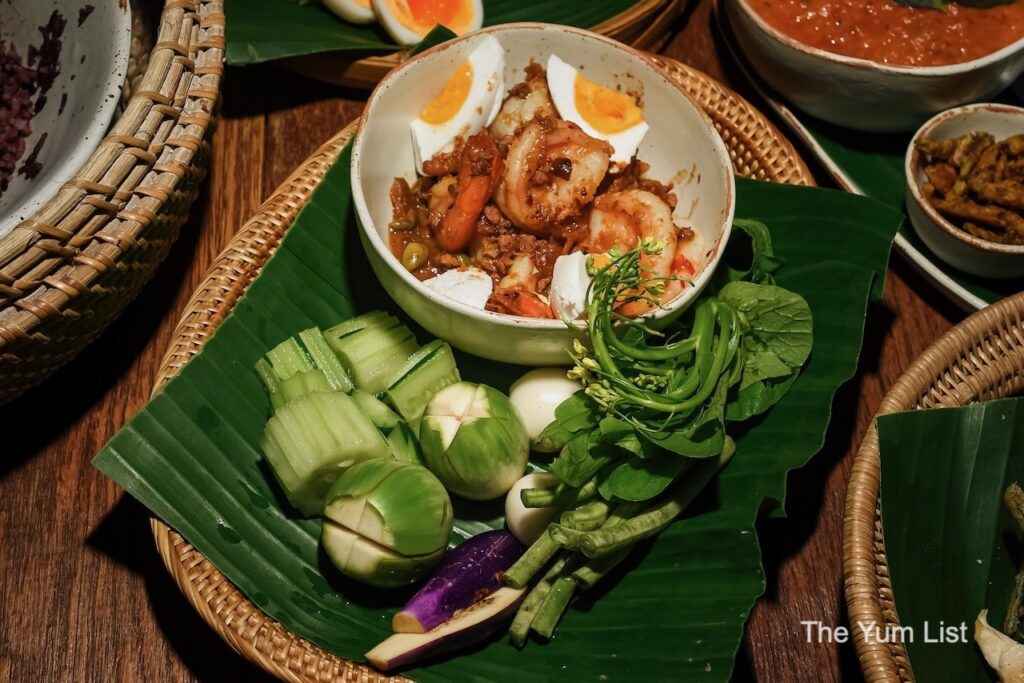 Khu Khao Restaurant includes a selection of vegetarian dishes, and the Gaeng Kiew Waan Avocado (THB 360) sounds mouth-watering. Beloved green curry is bulked with pumpkin, eggplant, lotus root, avocado and organic vegetables. The sweetness from the pumpkin and creamy coconut smooth over the heat of the chilli. It's fantastic with the steamed Thai riceberry. I love the crunch of the lotus, the sweetness of the pumpkin and the little pops, thanks to the tiny ball eggplants. More of this, please!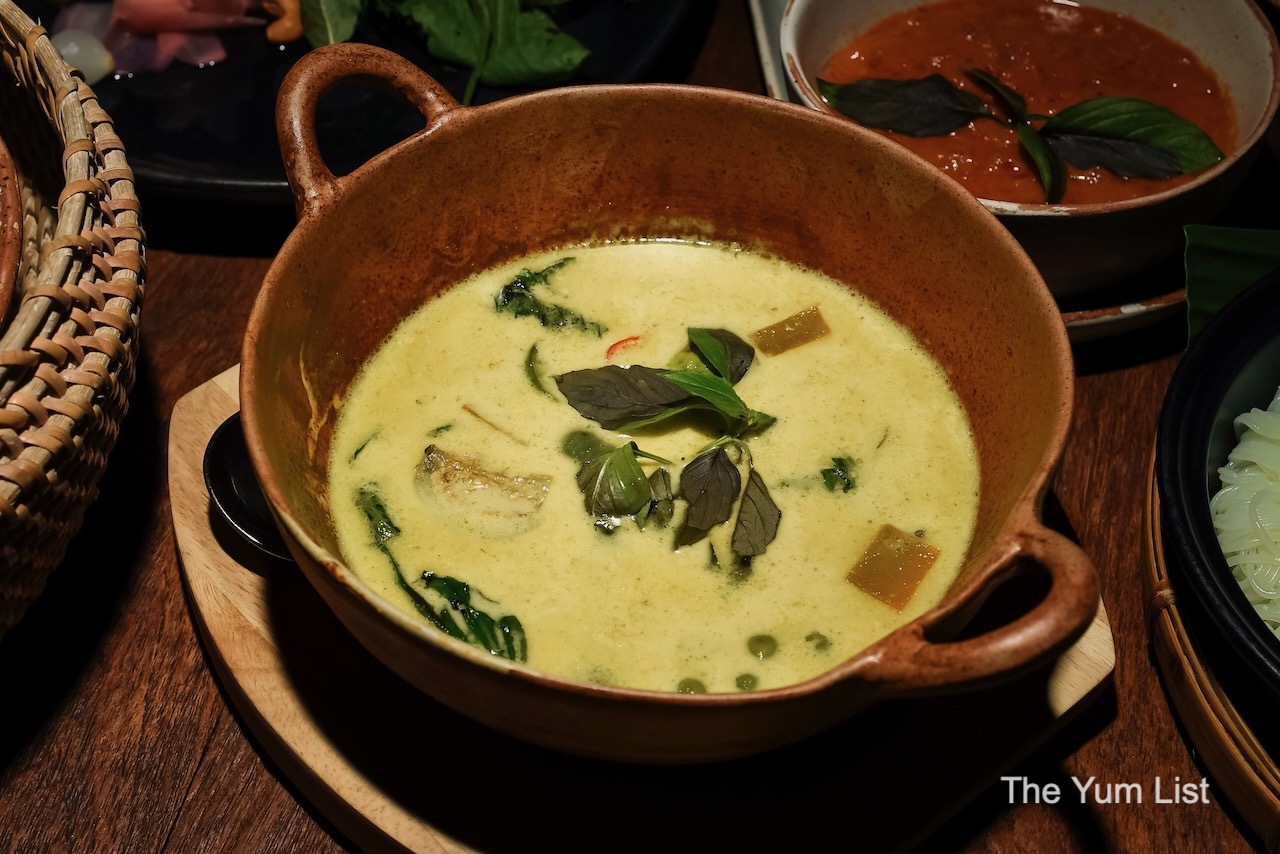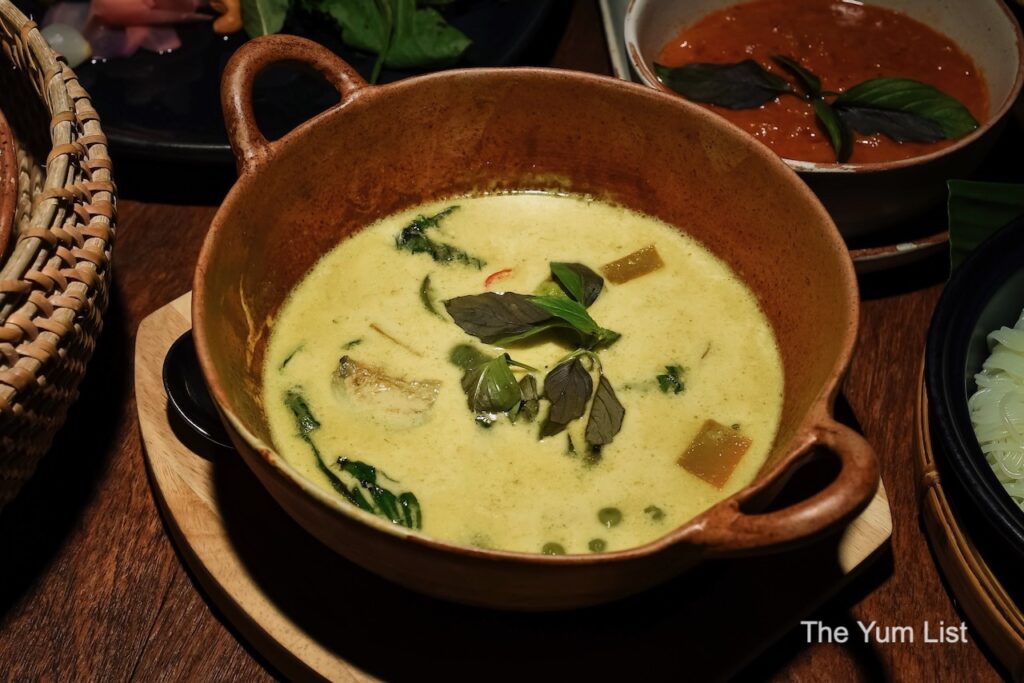 Dessert
In spite of my desire to eat as much mango sticky rice while in Thailand as possible, we branch out for dessert and take our server's recommendation for Saku Bai Toei (THB 280). Not only is it pretty, but it's also warm and comforting. A dark green round of tapioca pandan pudding sits in a pond of warm coconut milk, with fresh slices of coconut and a sweet corn crumble providing natural sweetness and a chewy bite.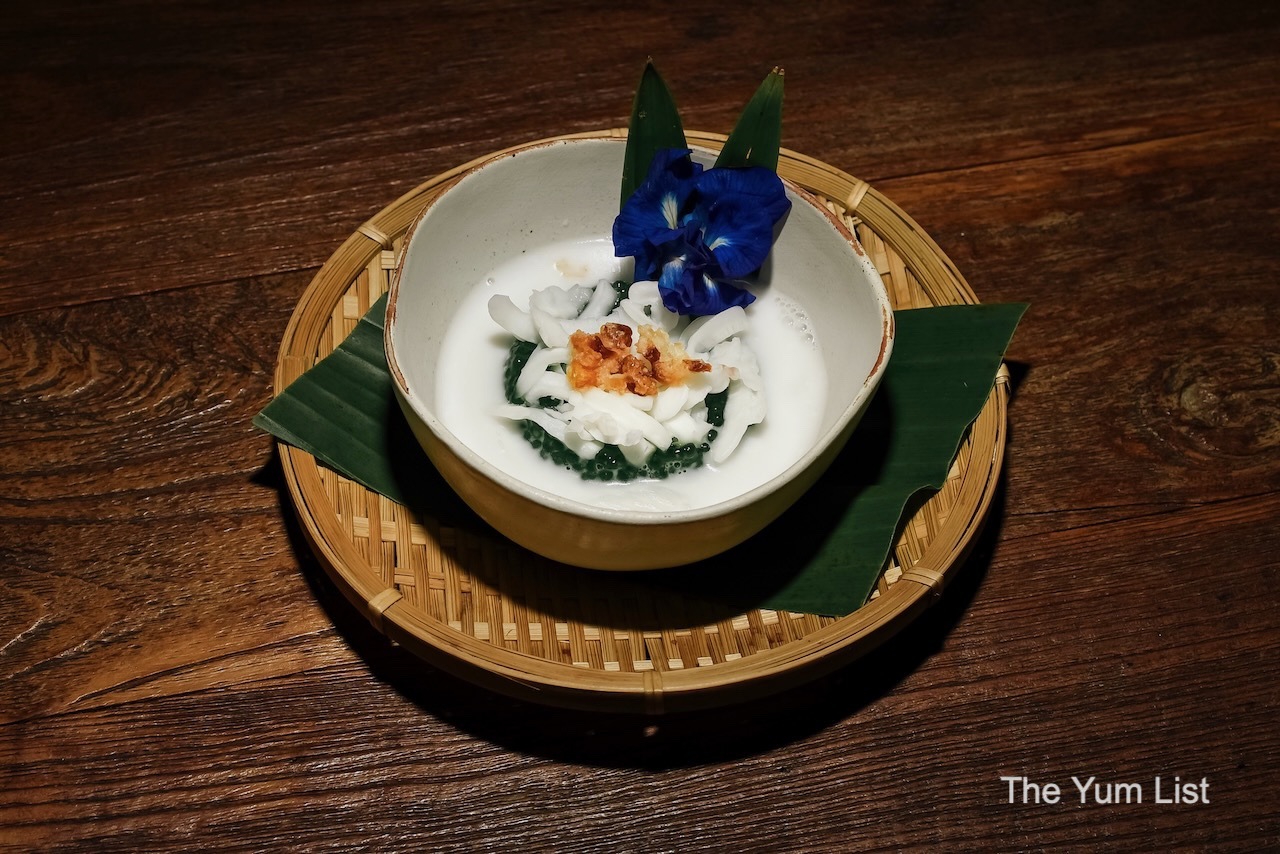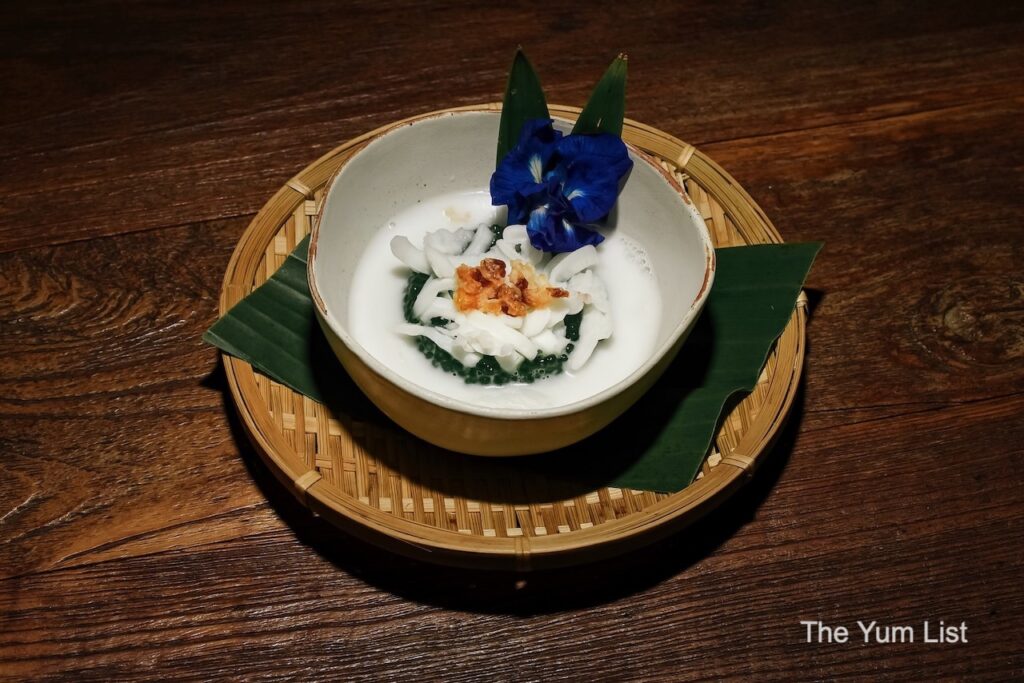 Drinks
I'm a sucker for Fresh Young Coconut (THB 200), and the ones we've had in Chiang Mai have had a wonderfully clean flavour and fruity sweetness. They're delectable, and I order one every opportunity. Han Sen enjoys the Mango Silk (THB 210), a blend of fresh mango with a hint of turmeric. The original comes with sugar syrup, but Han Sen wisely asks for it to be omitted. Thai mangoes are deliciously sweet, and the added sugar is unnecessary.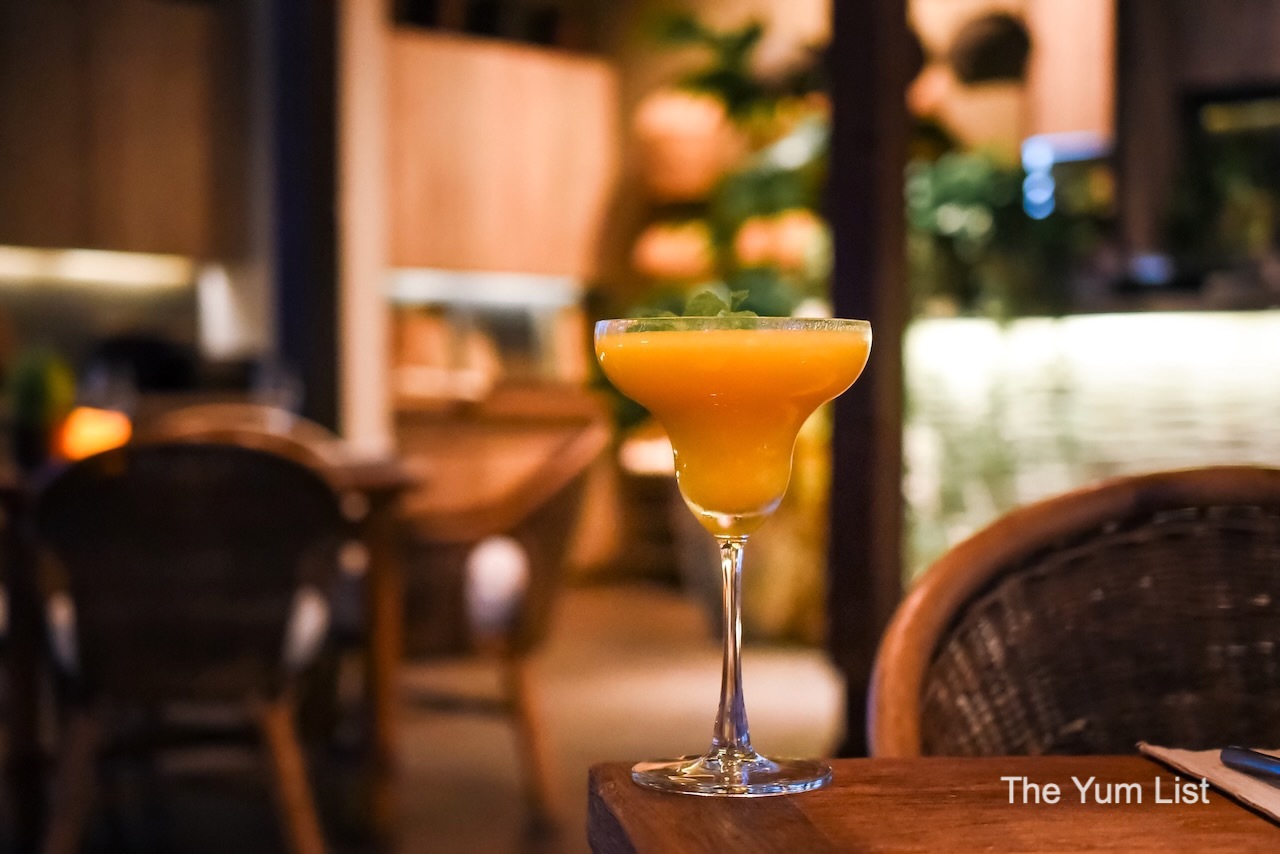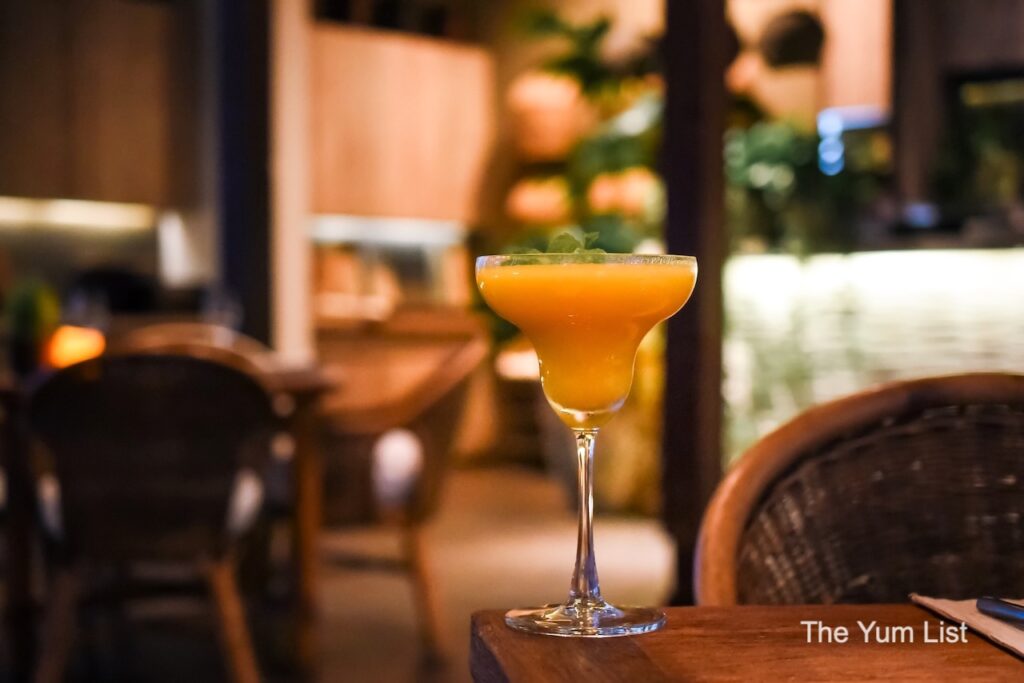 Reasons to visit Khu Khao Restaurant: lovely riverside setting; incredibly fresh produce; delicious range of recipes celebrating the crossroads of northern Thailand; kind and helpful service team; must order the Yum Ped Krob (duck), Gaeng Kiew Waan Avocado (veg green curry) and Saku Bai Toei (dessert).
Khu Khao Restaurant
Raya Heritage, Chiang Mai
157 Moo 6, Tambol Donkaew, Amphoe Mae Rim
Chiang Mai 50180, Thailand
+66 53 111 670 73
www.rayaheritage.com
Khu Khao Restaurant Opening Hours
Daily
Breakfast 07:00-10:30
Lunch 11:30-17:00
Dinner 18:00-23:00
Find more recommendations for luxury travel in Thailand here and stay up-to-date with our latest gourmet travel finds here and here.