Jack Bain's Bar & Palette – 137 Pillars House, Chiang Mai
Words: Monica Tindall
Photos: Han Sen Hau
If you're seeking a fancy night out with a classy group of friends or a sophisticated atmosphere for a date night, consider Jack Bain's Bar and Palette at 137 Pillars House, Chiang Mai. The bar and restaurant are housed within a meticulously restored old teak homestead, once the office of one of the wealthiest and most powerful teak companies in Asia, the Borneo Teak Company. The setting is gorgeous, the food and beverage top-notch, and the service exceptional.
Jack Bain's Bar
Our evening begins with a seat at the leather-bound bar, which pays homage to the illustrious history of this property. Named after Jack Bain, the house's last owner, it exudes sophistication and class from the past. Inside, the ambience is a blend of leather and teak, complete with exquisitely carved ceilings. The cocktail selection is founded on the classics with an occasional contemporary twist punctuated with Thai influences.
You know I can't go past a Negroni, even less so when the word "Special" is added to the end. Jack Bain's Bar Special Negroni (THB 450) has the usual suspects of Bombay Sapphire gin, Campari and sweet vermouth. It is given its "special" note with fresh grapefruit. The citrus takes the edge off the Campari and adds freshness to the glass.
Han Sen decides on The Aged Teak (THB 390), a mix of Monkey Shoulder Whiskey, sweet vermouth, orange bitters and grapefruit. It's worth sparing a moment for the bartender as he prepares this drink with a smokey finish, encasing the cocktail with a glass dome and filling it with smoke. It looks dramatic and completes the drink with a tempting smokey finish.
You could just as easily end the night here, begin or both. However, it would be wise to take some food in between, and the Michelin-mentioned Palette Restaurant has an elevated menu guaranteed to satisfy varied palates.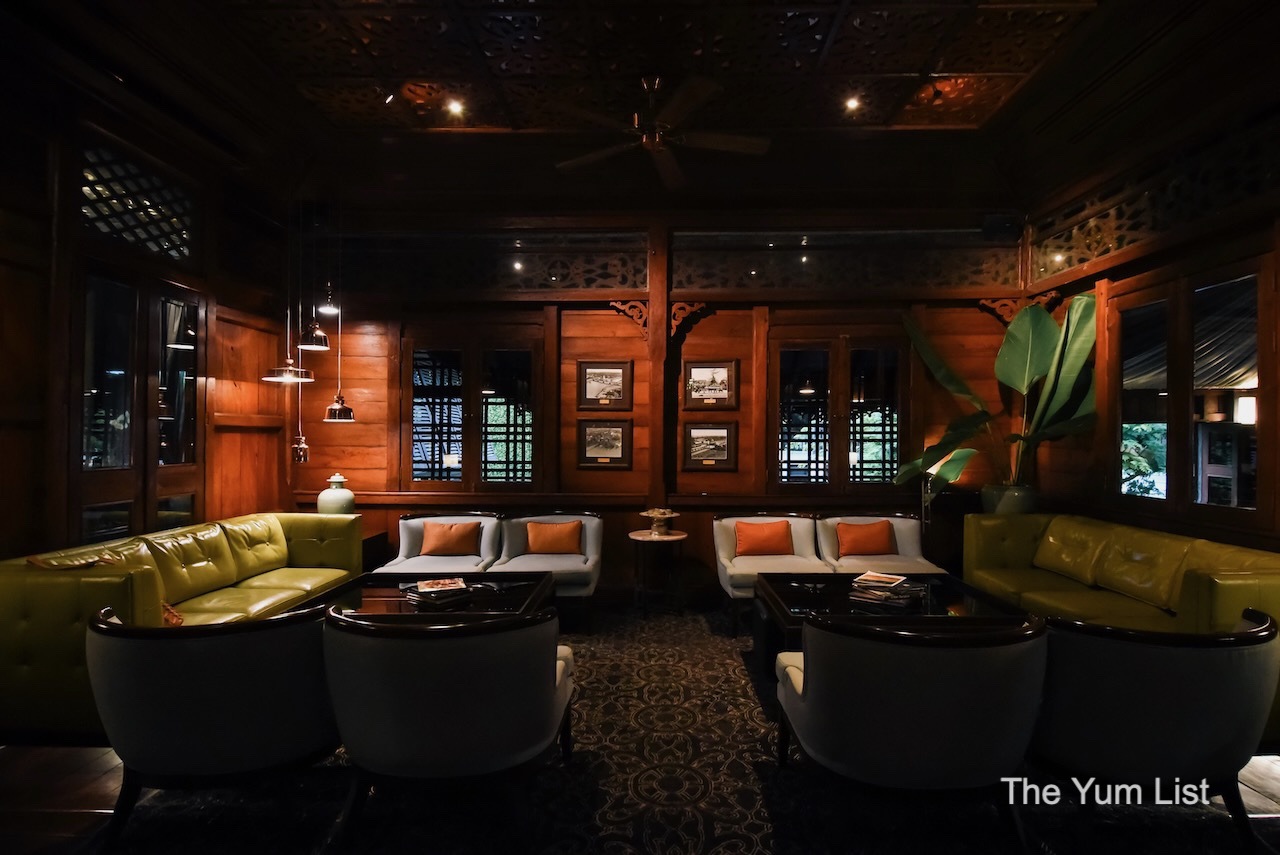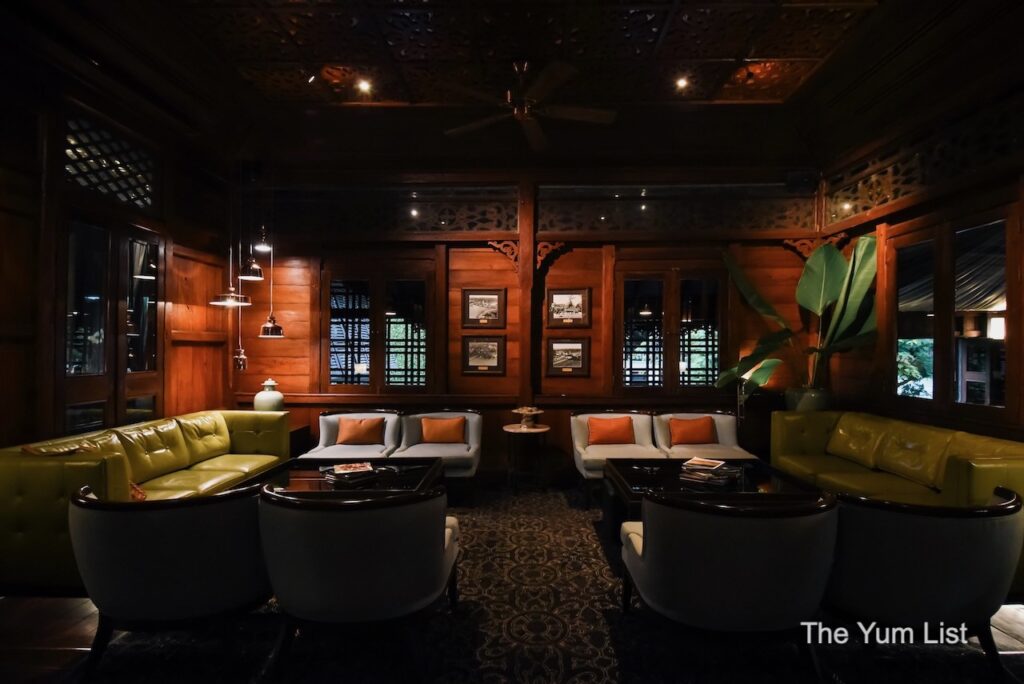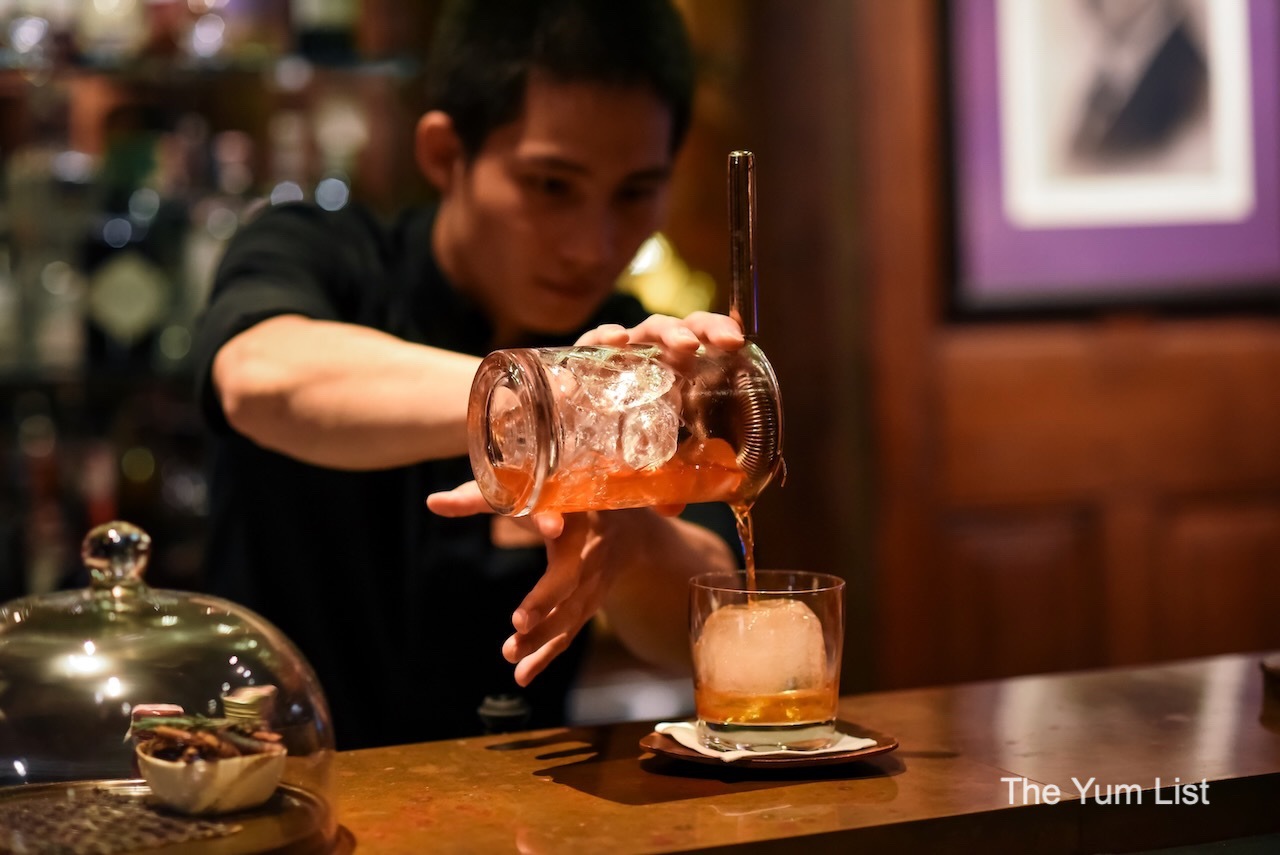 Palette Restaurant, 137 Pillars House
White-clothed tables are adorned with fresh flowers and flickering candles. Chairs are softened with thick cushions, and the historic wooden home that was once built to encourage natural ventilation is now covered in glass, keeping the mossies out and the air-conditioning in.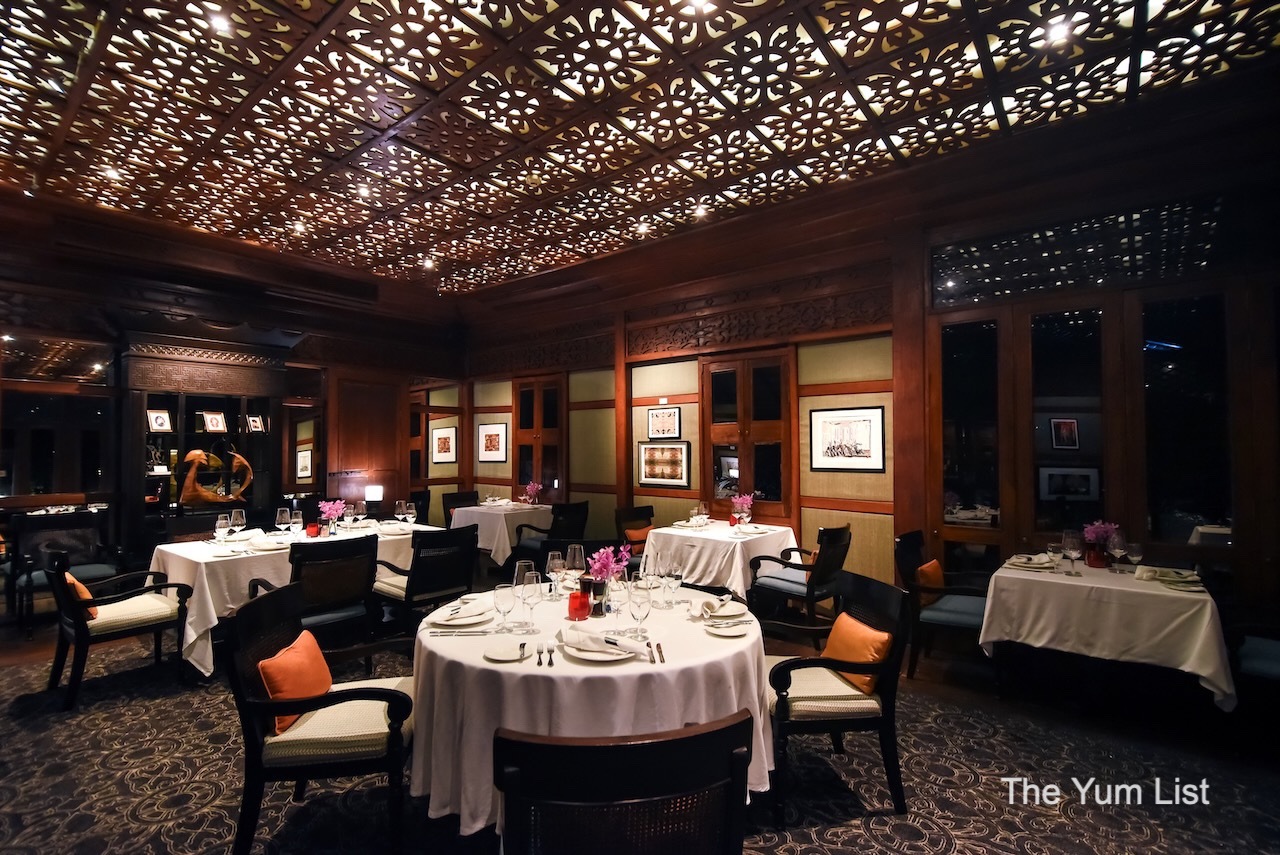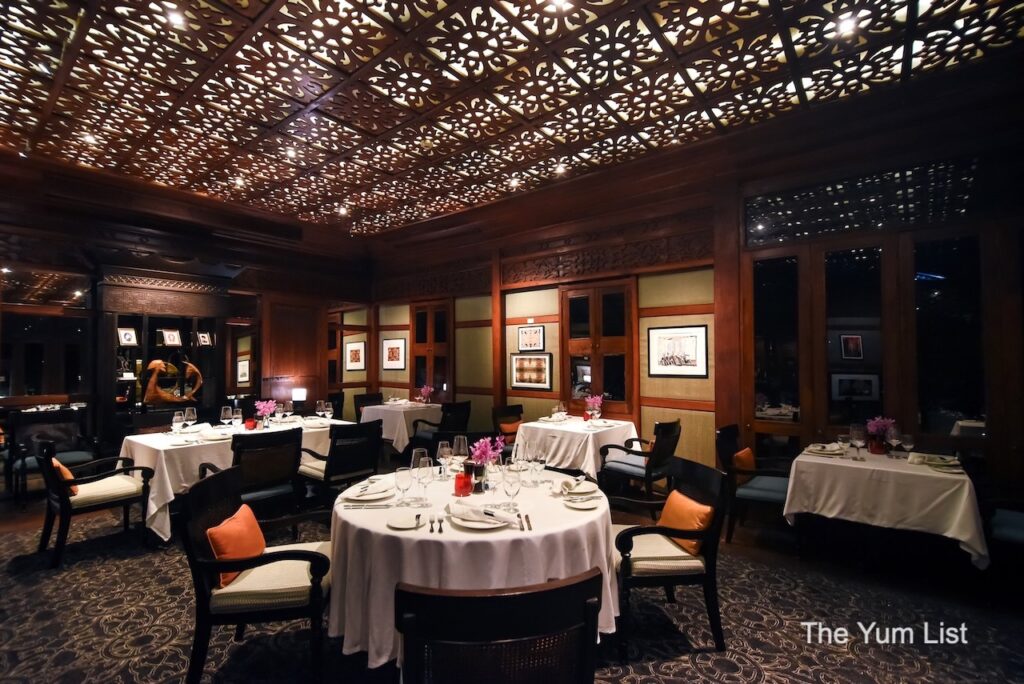 Eak greets us and cares for us for the evening. Nothing is too much to ask, and he predicts our needs before we even know we have them. Service is attentive without being imposing. Servers magically appear when we need them, but don't hover. Point in hand, towards the end of the evening, as the air-con starts winning against the outside heat, Eak brings a shawl, seeing my goosebumps before I notice I'm chilly myself.
Cold peppermint towels, tea and an amuse bouche of grilled vegetables skewered in a shot glass are delivered almost immediately after being seated. Fresh Thai Coconuts are served as a complementary gift from the house.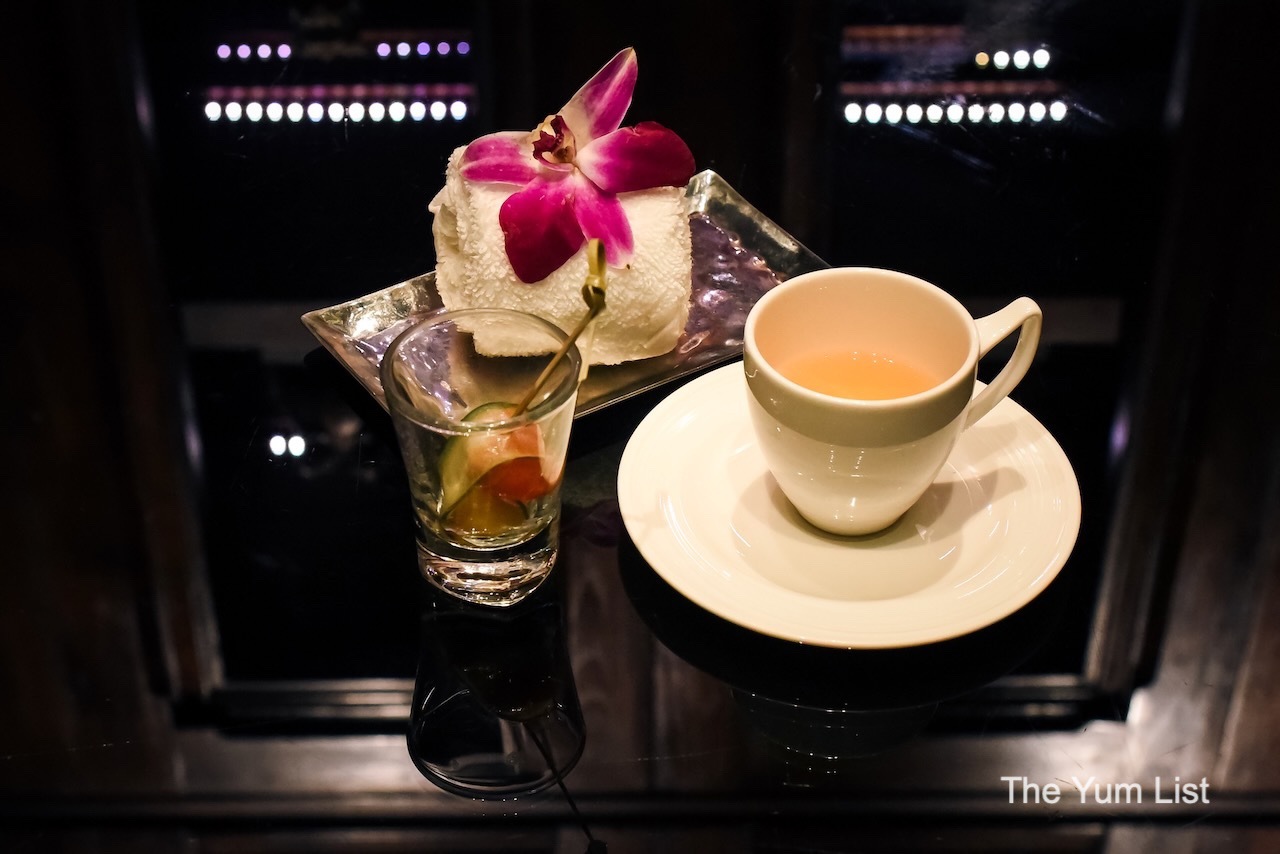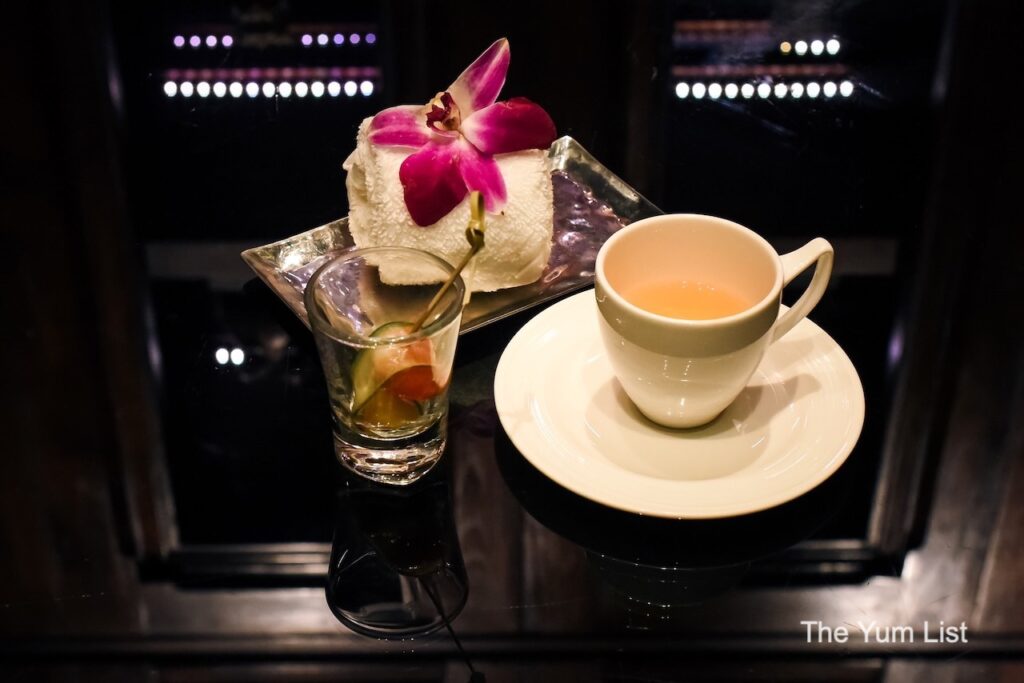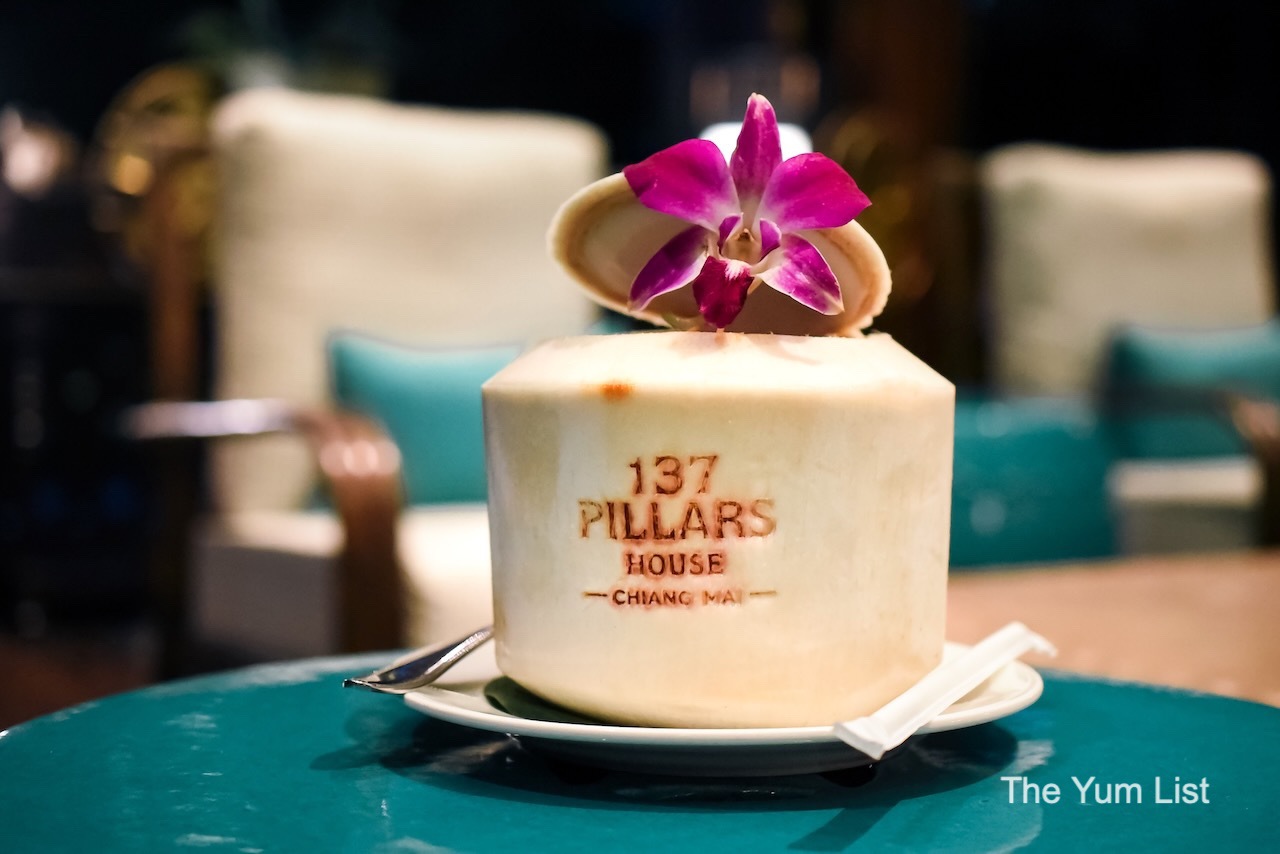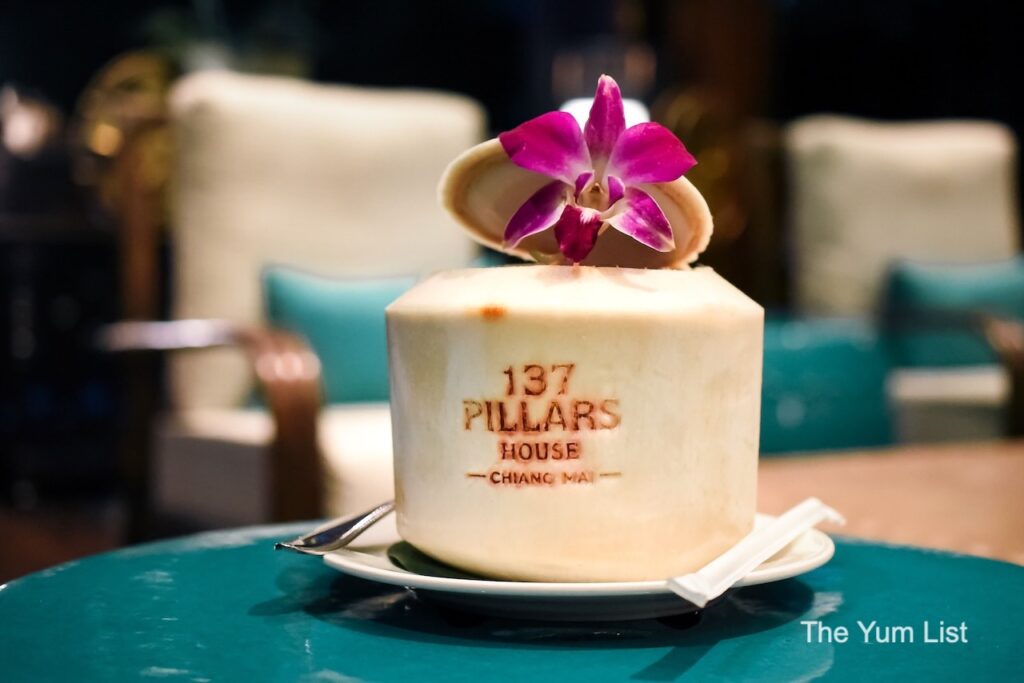 Palette has a wide selection of Western and local dishes. A six-course set menu changes with the seasons and focuses on the chef's Western specialties. It's our first night in Chiang Mai, so the Thai selections have more sway with us, so we choose the chef's recommendations, marked with a crossed knife and fork symbol.
Appetisers
Goon Luang Kua Kao Mao Mhee (THB 480) features grilled river prawns with puffed rice and crispy garlic arranged on a long plate. It's a do-it-yourself course (or the kitchen will happily take care of it for you). If you're ready to roll, first take off the tail, fold it in a betel leaf like a taco, add crispy rice and chilli sauce to taste, and pop the whole thing in your mouth. Yum!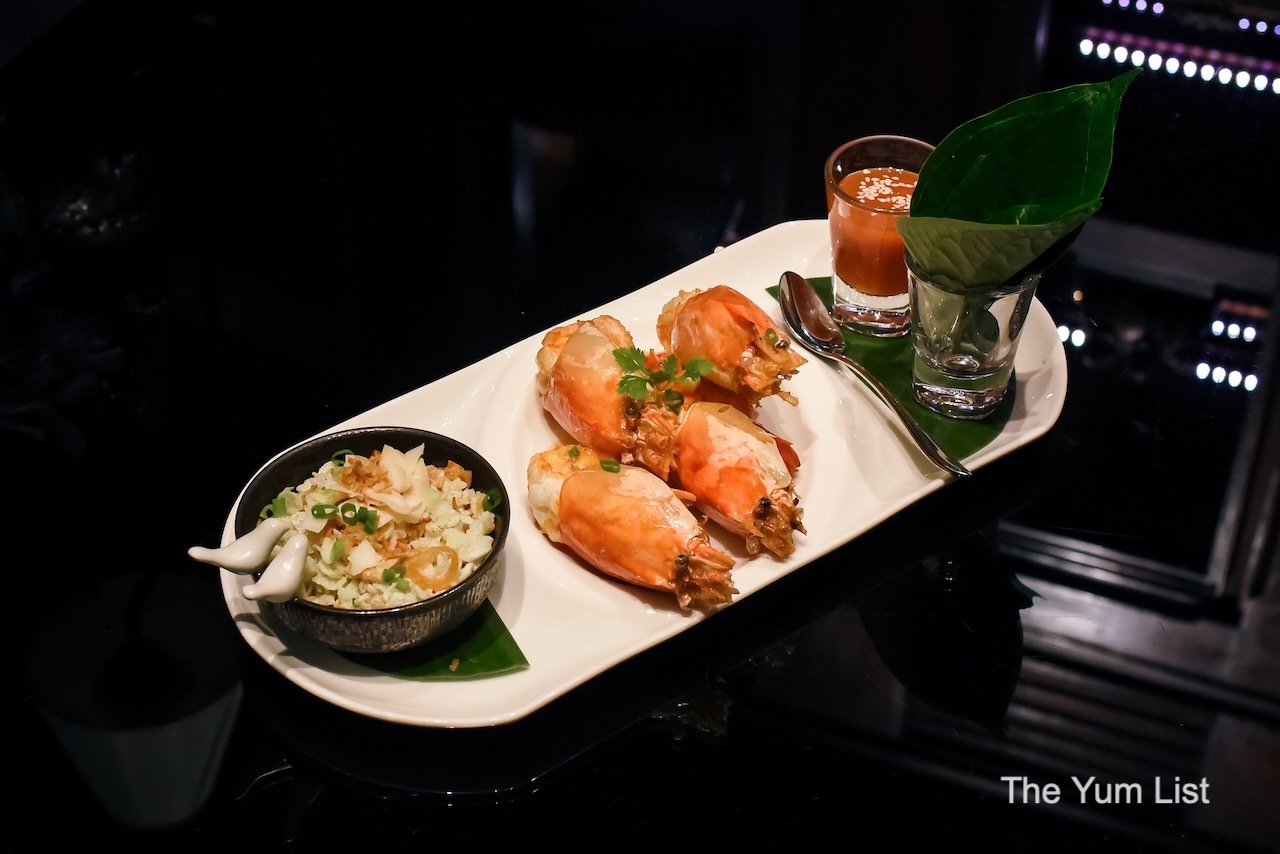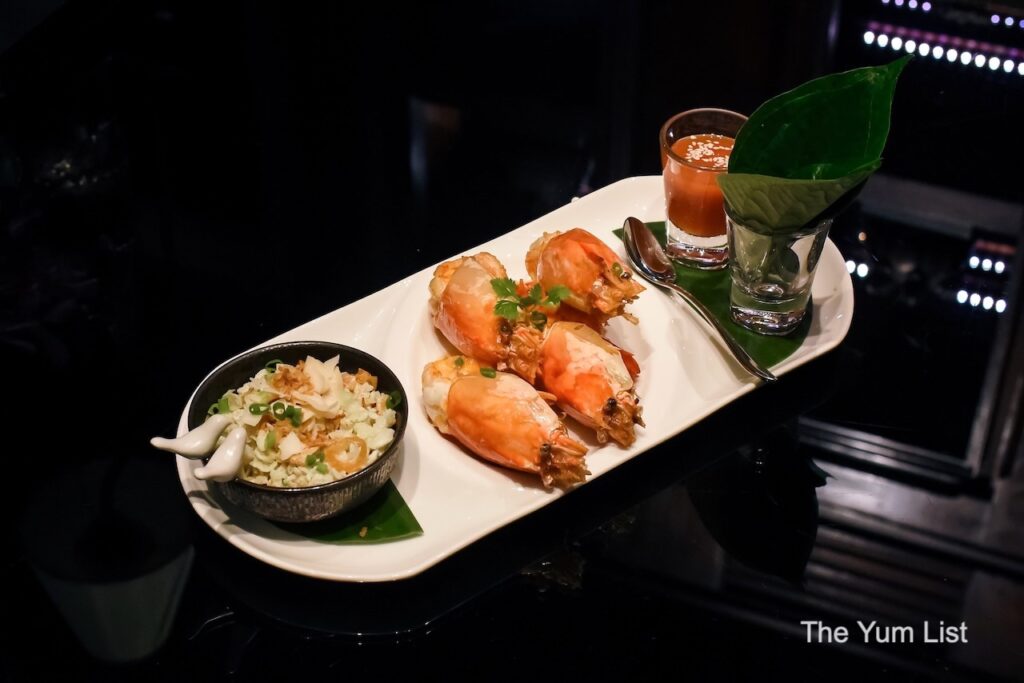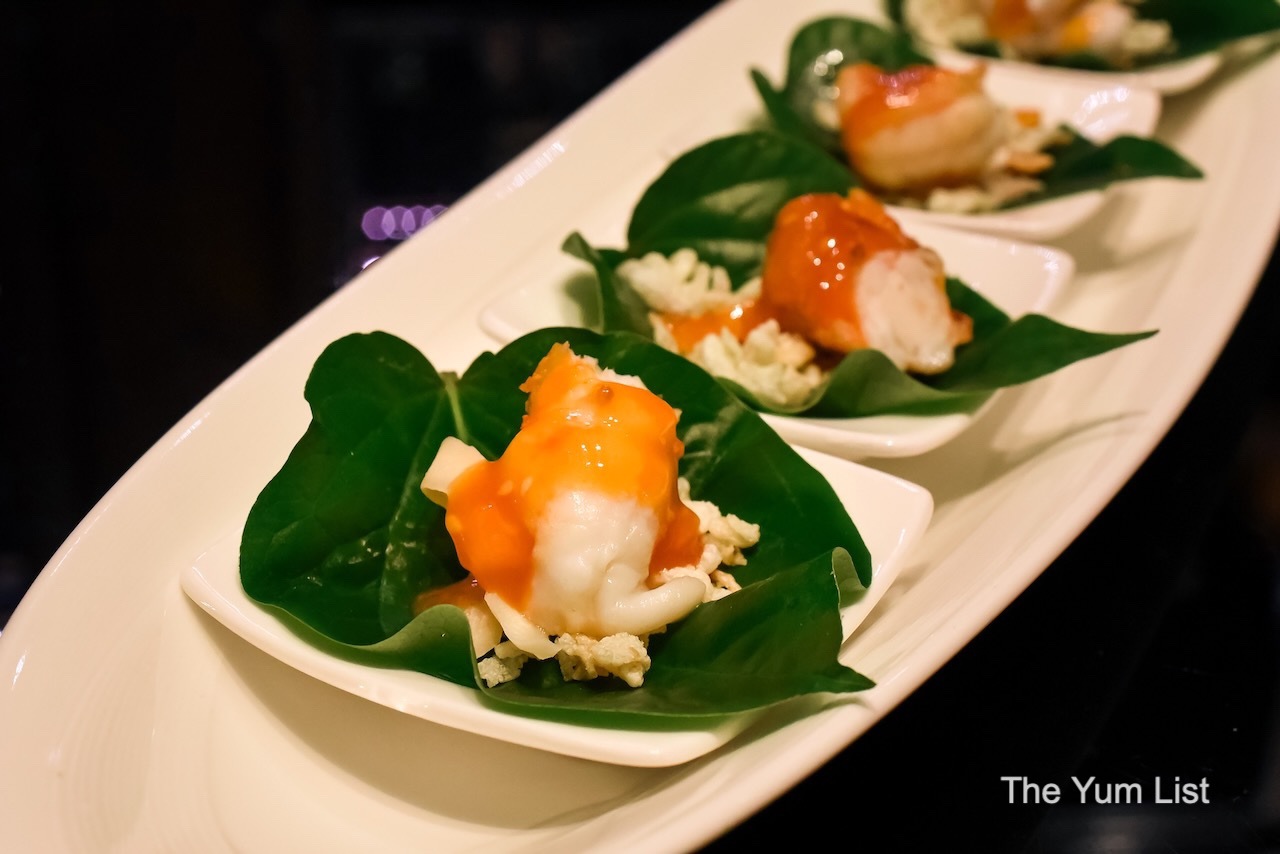 There's also a decent vegetarian selection, and we try the Por Pia Tod (THB 280) as a meat-free option. They're deep-fried elongated spring rolls with vegetables (mushrooms, carrots, thin rice noodles) and accompanied by a sweet and gently spicy orange-chilli dipping sauce. The lengths are crunchy. We imagine munching on these as bar snacks with a cold Red Truck Red Ale beer.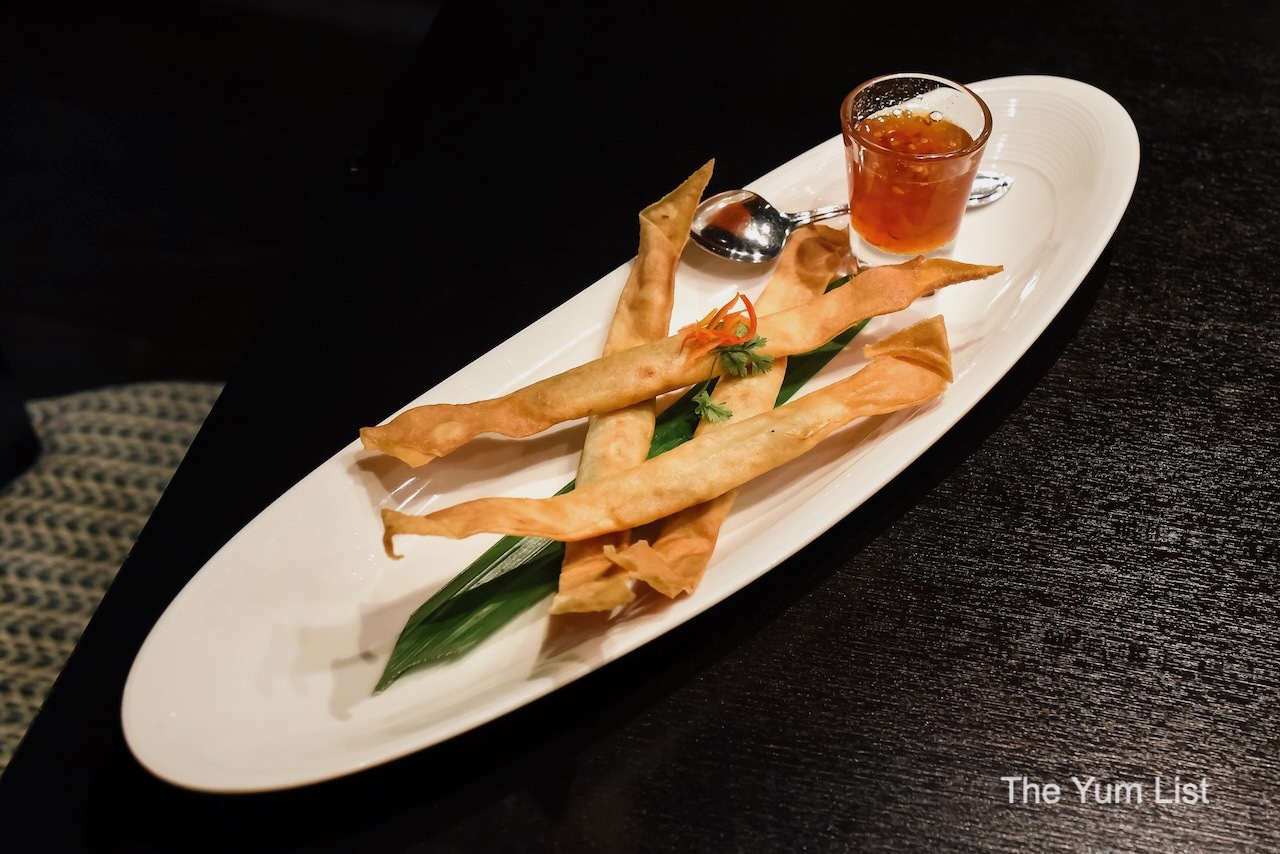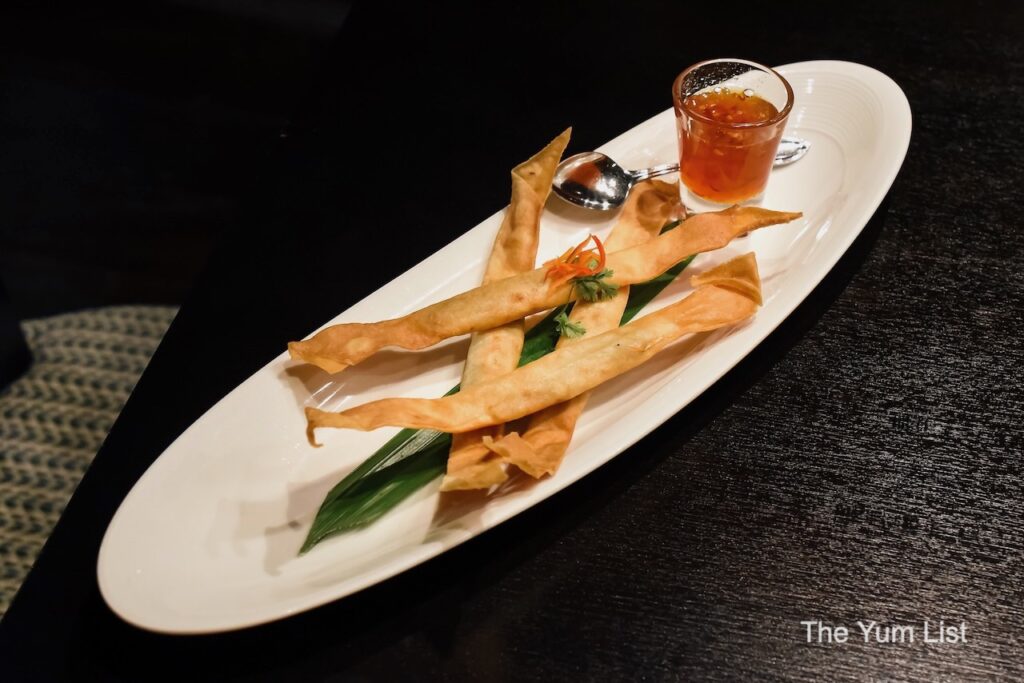 Soup
The classic Tom Yum Goong (THB 450) is a fave, and the kitchen happily adjusts the spice level according to heat tolerance. This spicy (or not so spicy if you choose) prawn soup is filled with straw mushrooms, lemongrass, onion, tomatoes, and those same plump river prawns that appeared in the appetiser.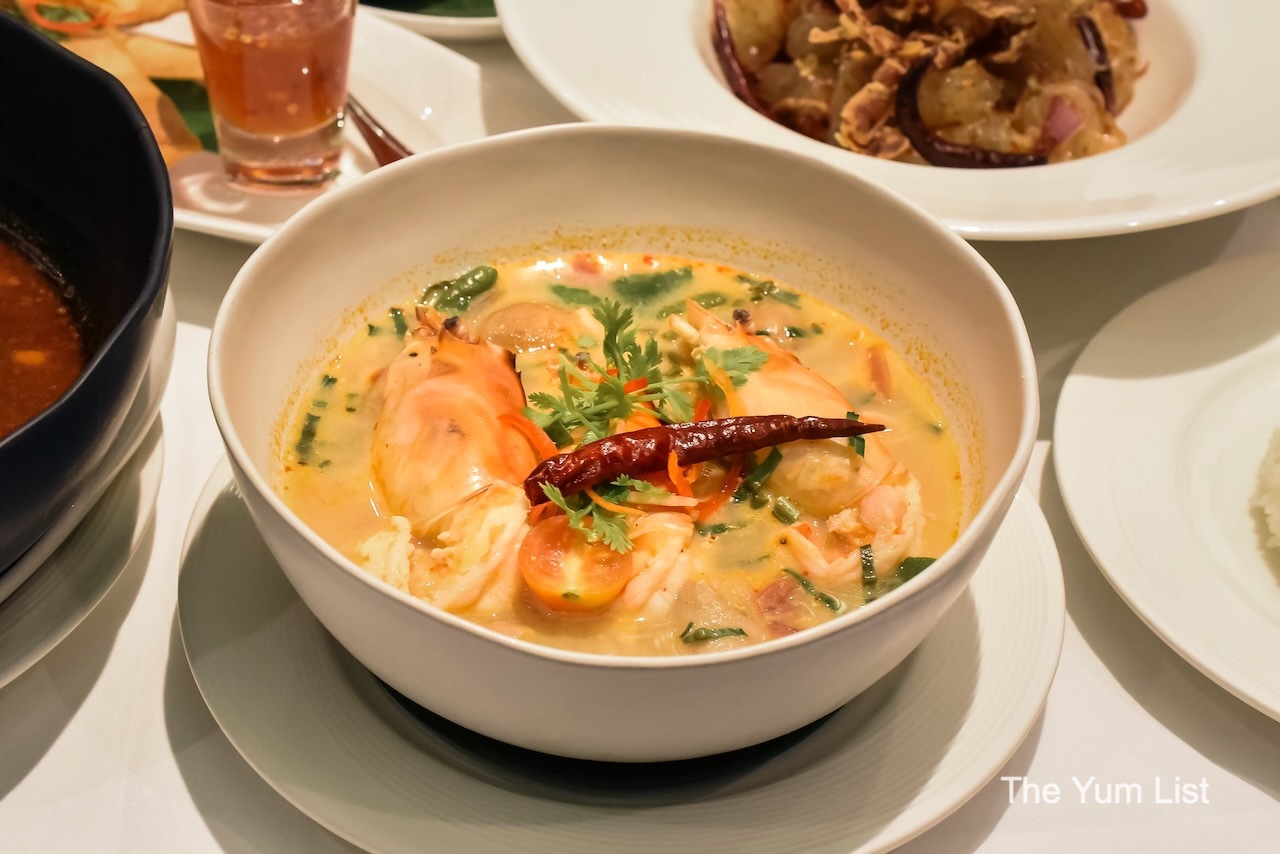 Salad
Yum Som-O Pou Nim (THB 450) pomelo and crispy soft-shelled crab salad is an impressive-looking plate. Deep-fried crab is piled high over large segments of fresh pomelo. Whole dried chillies add some colour alongside a pandan leaf. I welcome the unfamiliarity of this darker style of sauce, unlike anything I've tried before. It gives the starter depth. The produce is light and refreshing, while there's complexity in the crab and the sauce.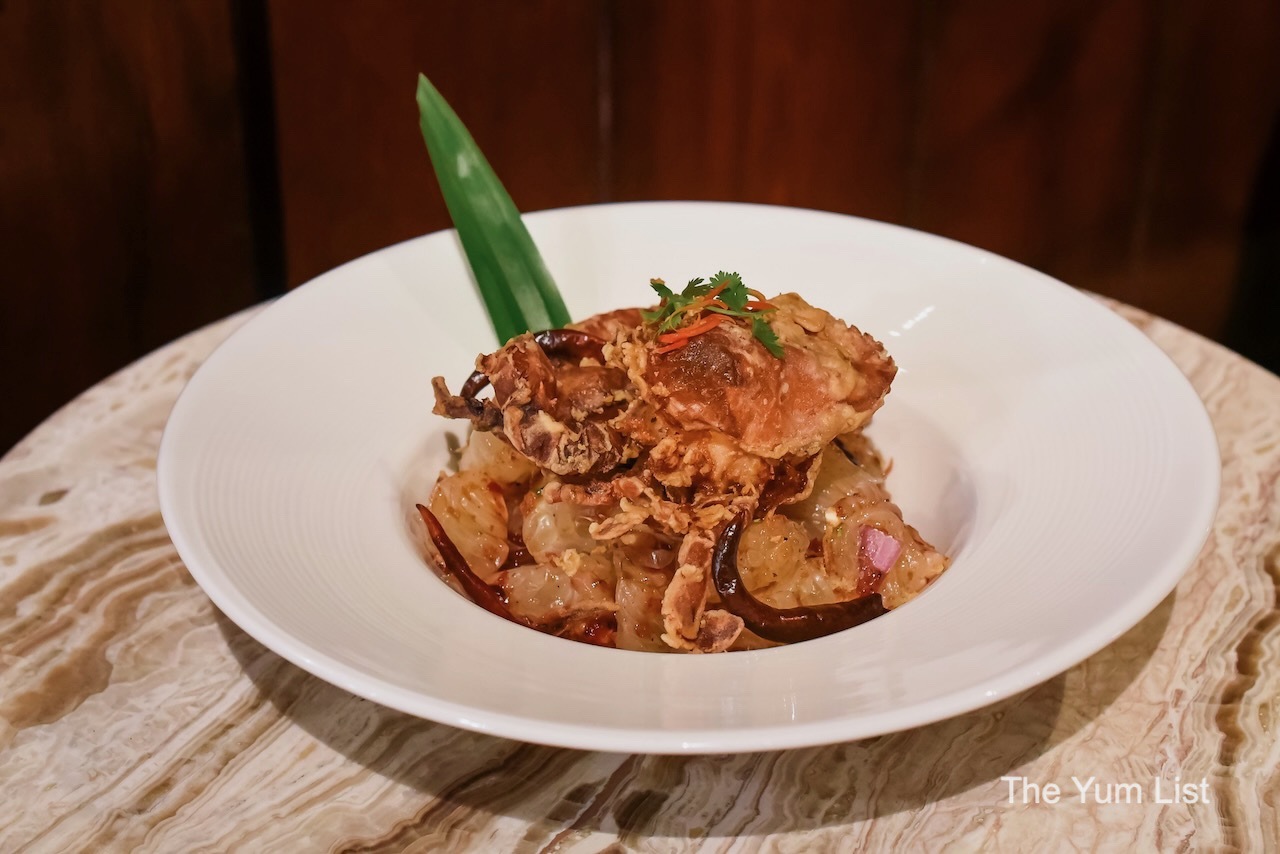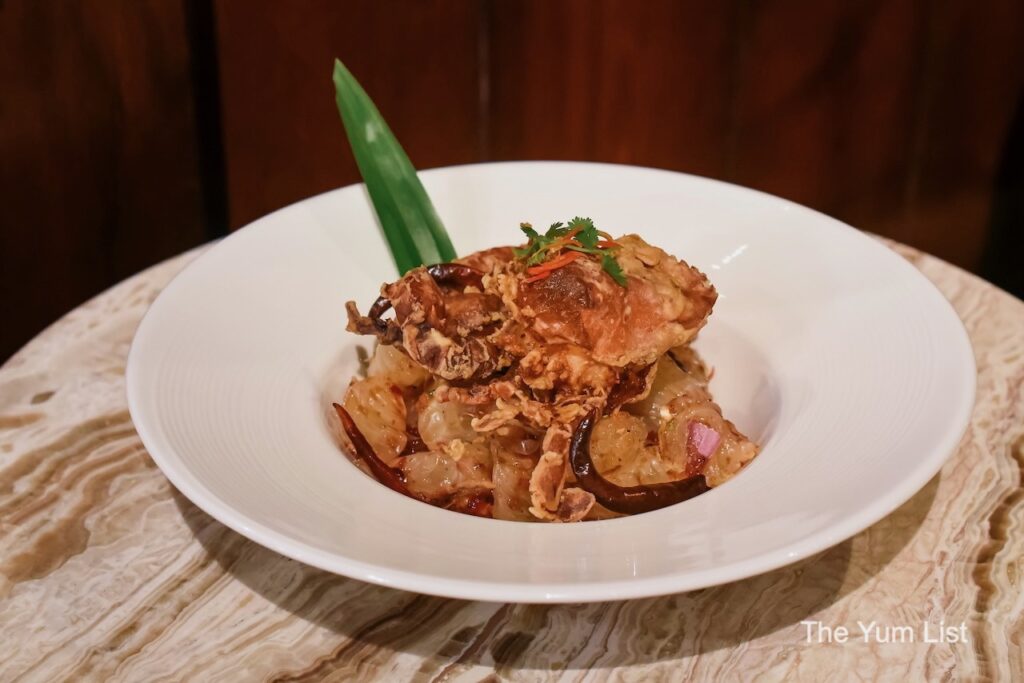 Mains
Gaeng Hung Lay Gae (THB 650) is a northern dry curry with a huge slow-cooked lamb shank in the middle with vibrant green edamame breaking the deep red-brown hue of the sauce and meat. The meat is spoon-tender, and the flavours of the condiments have been absorbed and nicely dispersed throughout the meat. It leaves a warm heat on the tongue, but nothing our spice-aversive palates can't handle. They are safe, familiar flavours that work well. Be sure to scoop the sauce up from the bottom and drizzle it over your choice of steamed brown or white rice.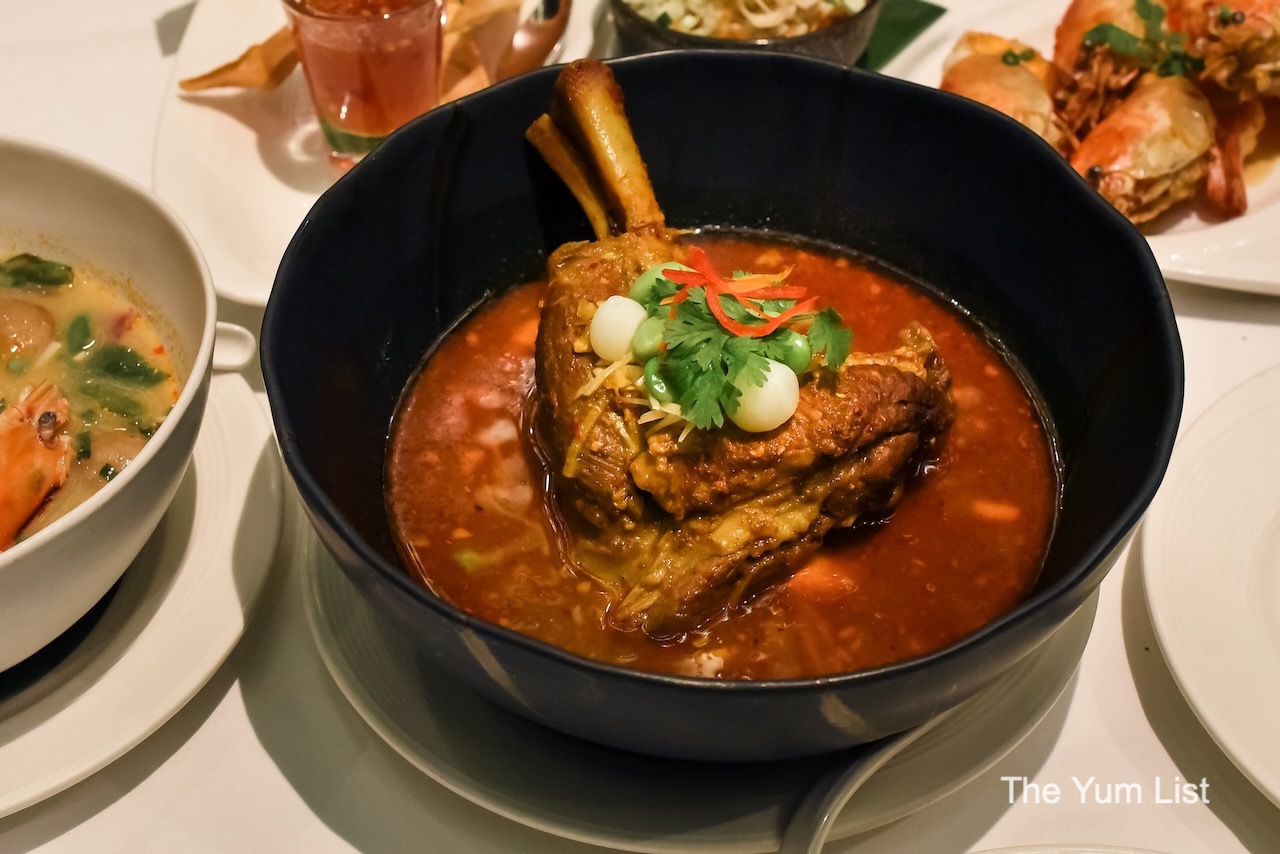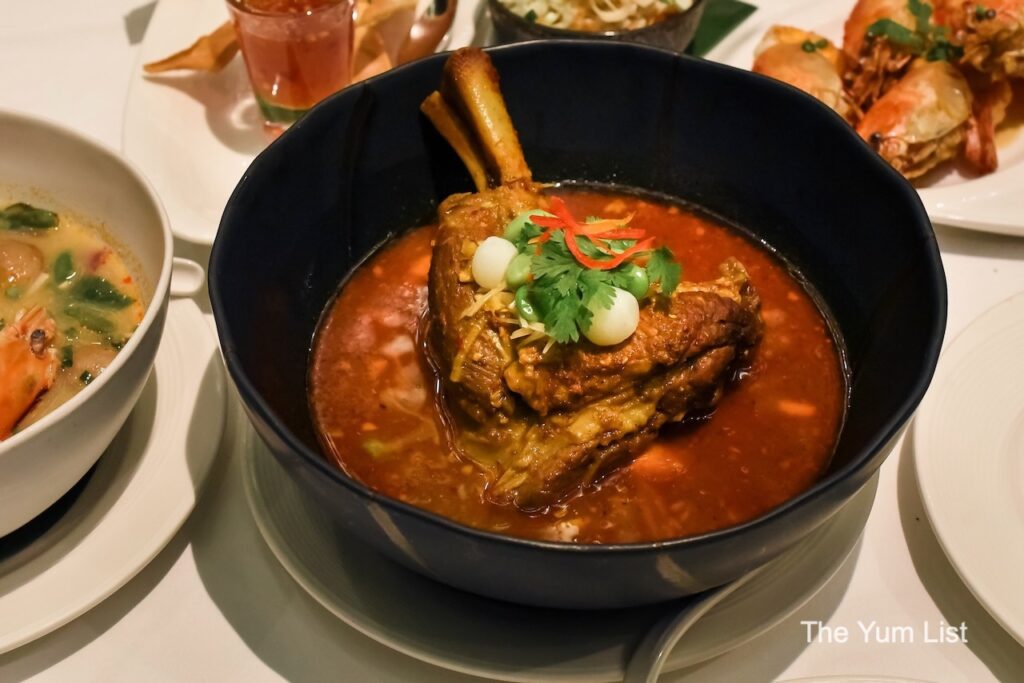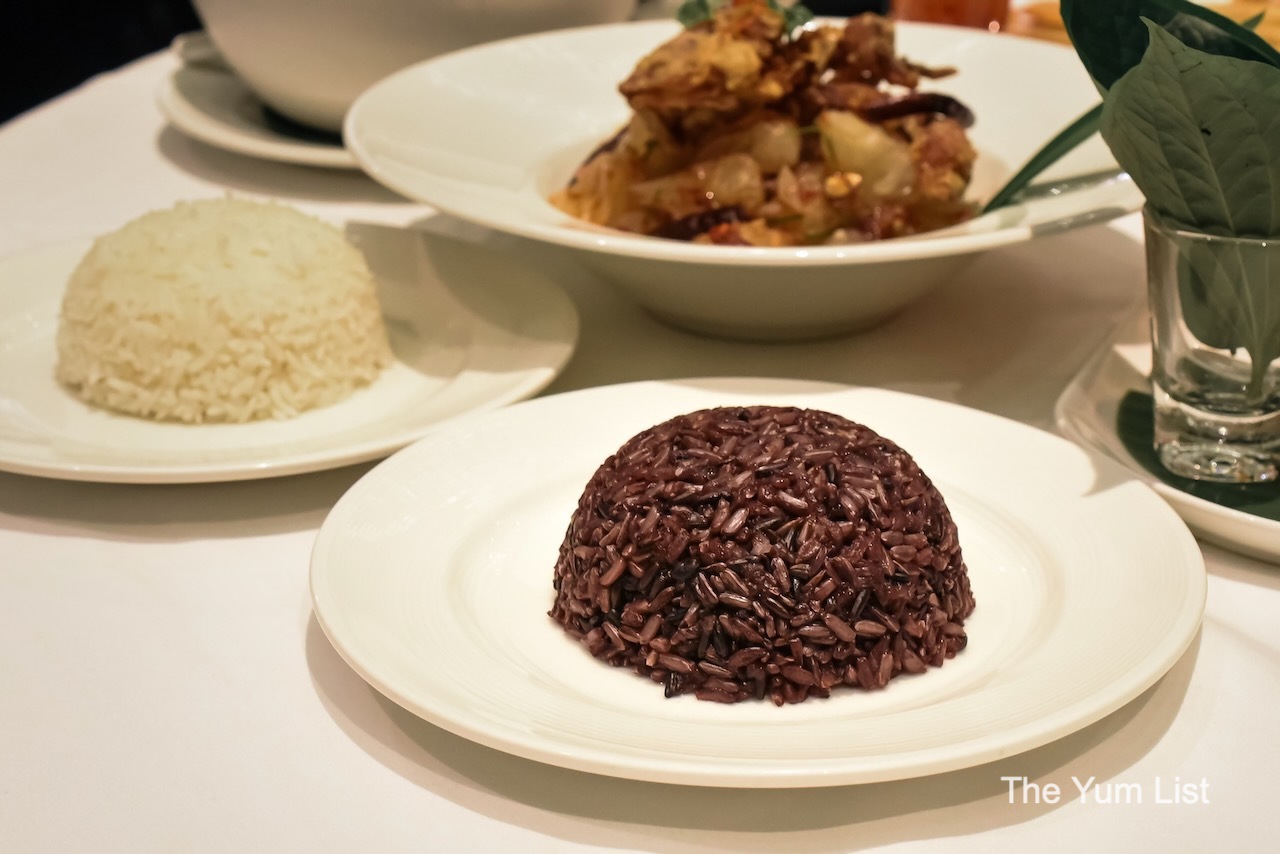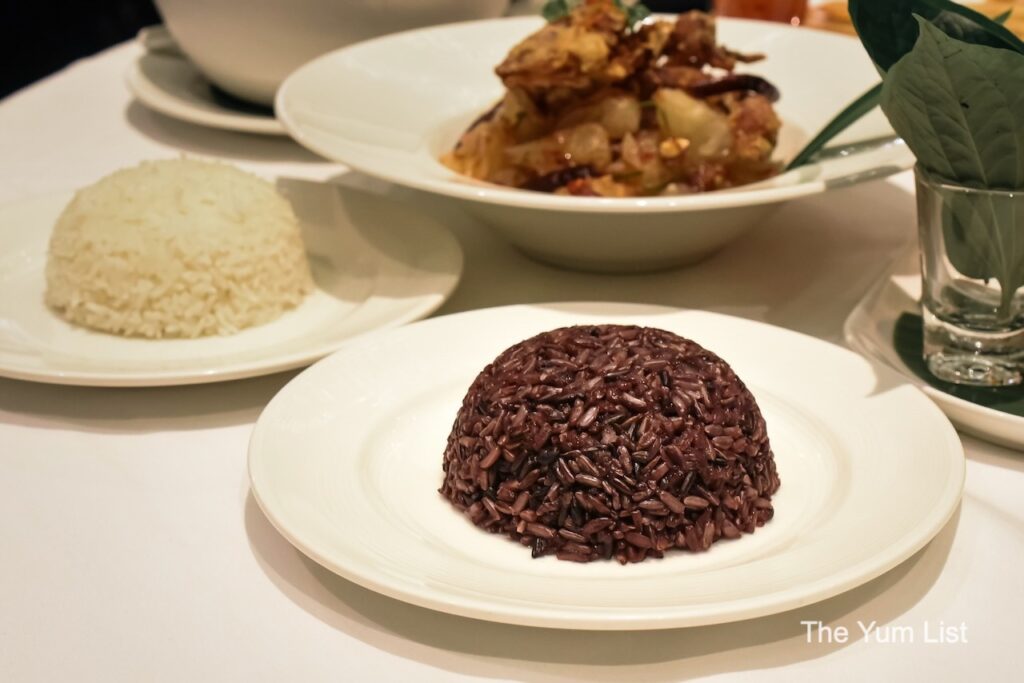 Desserts
Deep-fried Kataifi (THB 350) comes highly recommended by our server, Eak, for its presentation and appealing taste. Banana pieces have been wrapped in fine flour noodles, resembling a tangle of yarn and deep-fried, leaving the noodles crisp and the fruit soft, warm and sweet. A scoop of vanilla ice cream is an excellent companion, contrasting in temperature and texture. Pour the berry sauce on top for a sweet, tangy addition.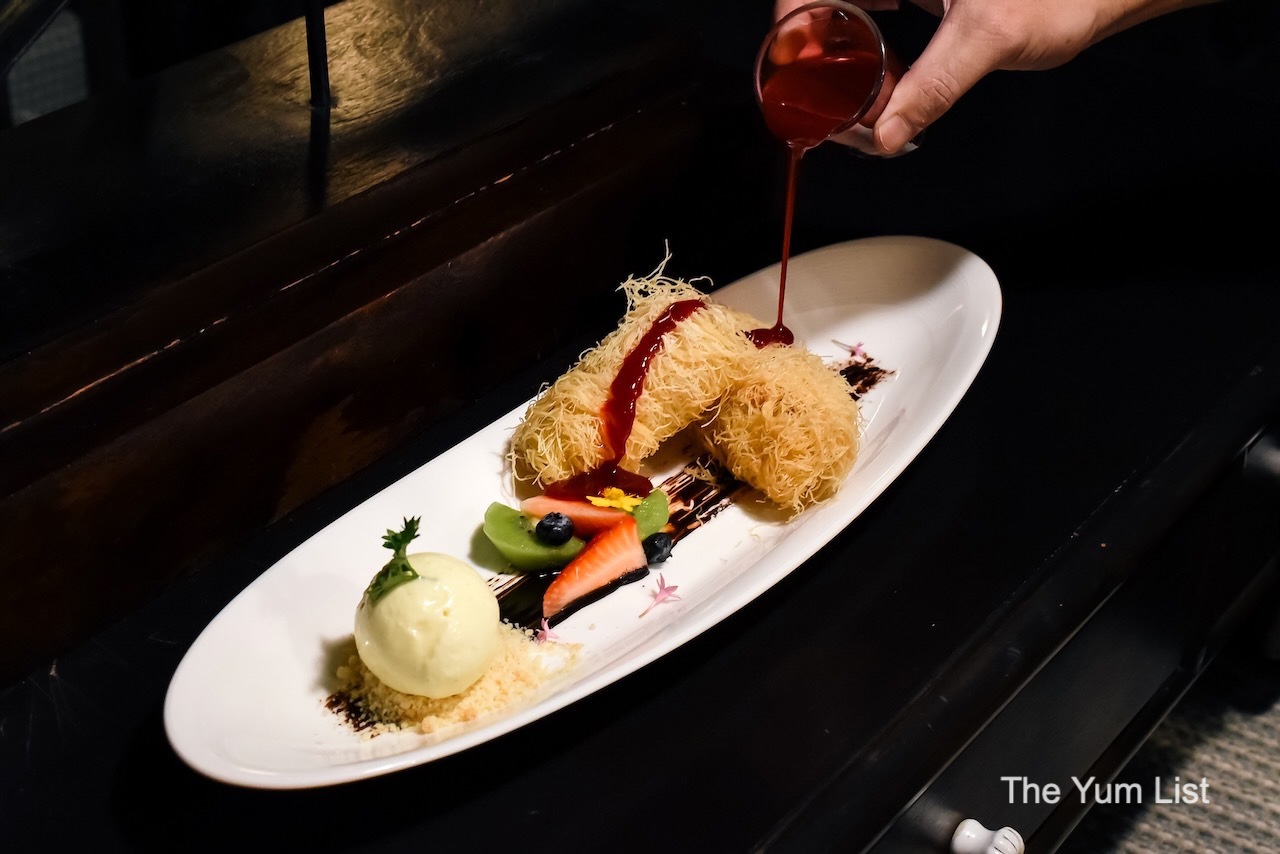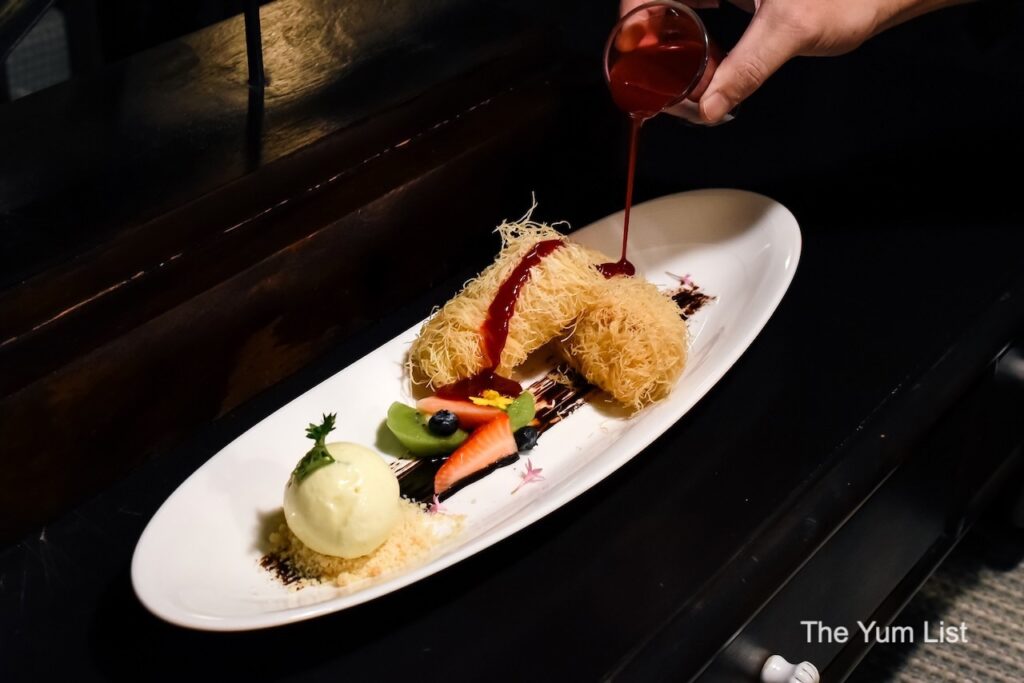 Lastly, we finish with the much-beloved Mango and Sticky Rice (THB 350). It's a classic rendition of juicy, sweet, and tart, perfectly ripe mango slices with glutinous rice, warm, slightly salted coconut milk, and coconut ice cream.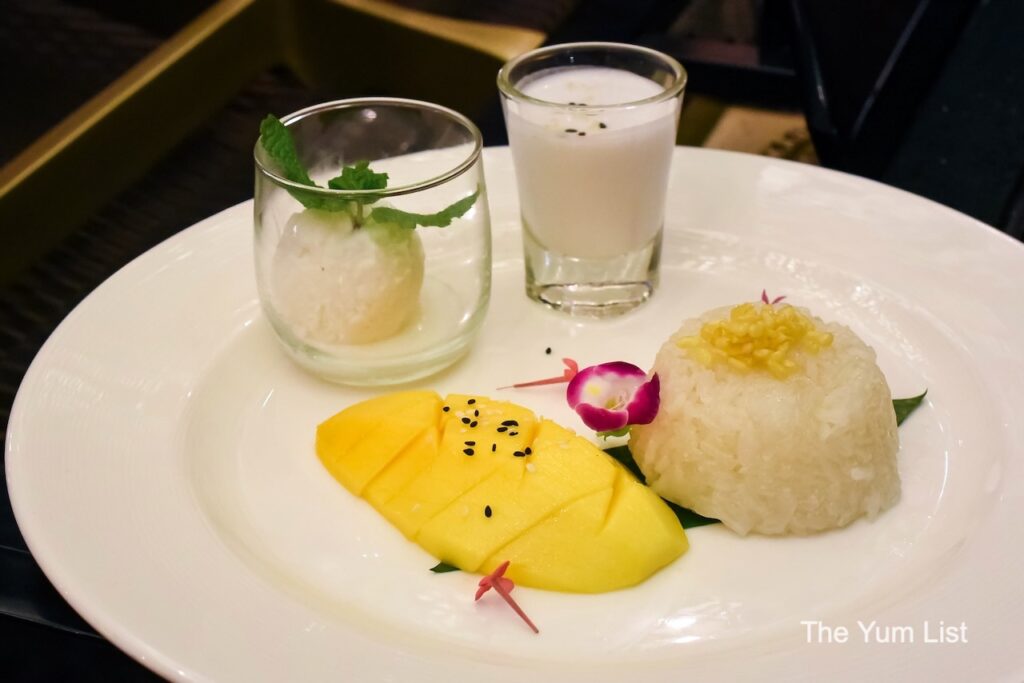 Reasons to visit Palette & Jack Bain's Bar at 137 Pillars House, Chiang Mai: beautifully restored old teak building; live piano music; exceptionally kind, helpful and efficient service; a wide selection of Thai and Western food well-plated and delicious; must-try the Gaeng Hung Lay Gae (lamb in northern-style curry) and the Goon Luang Kua Kao Mao Mhee (grilled river prawns); a fine dining experience with character.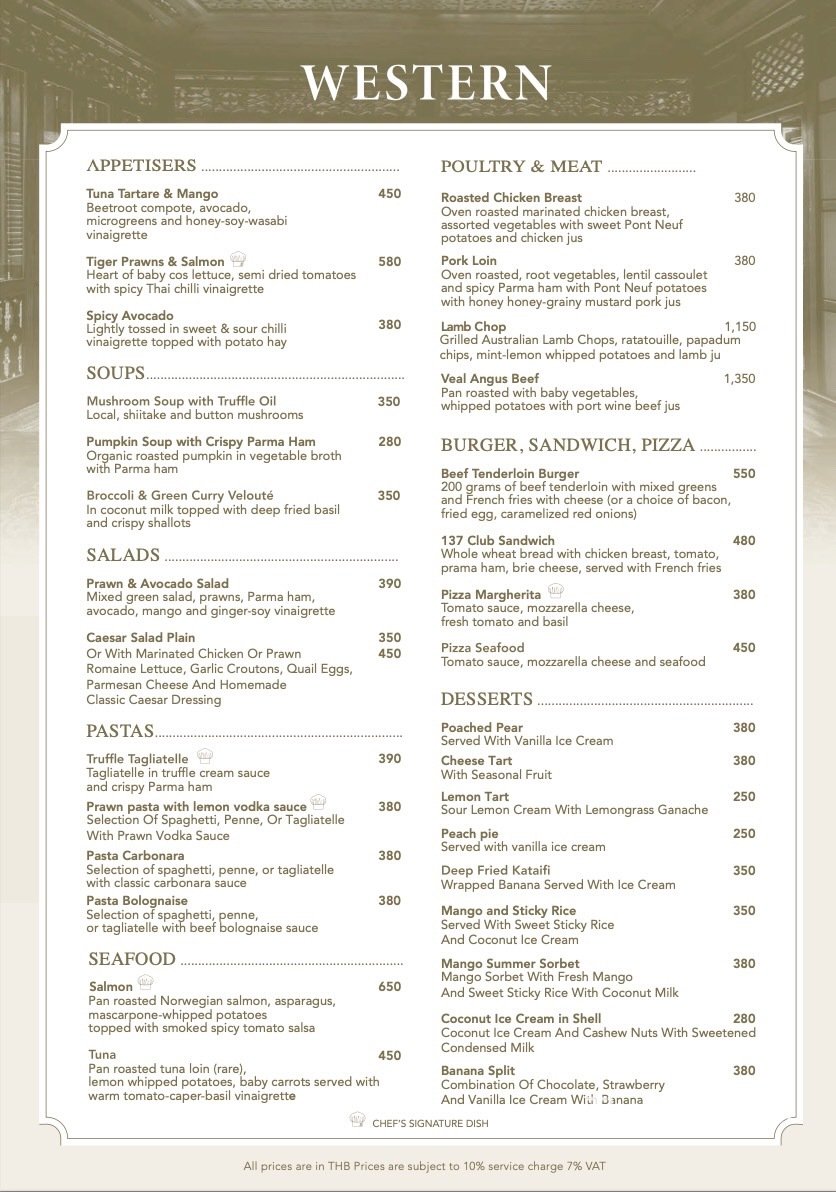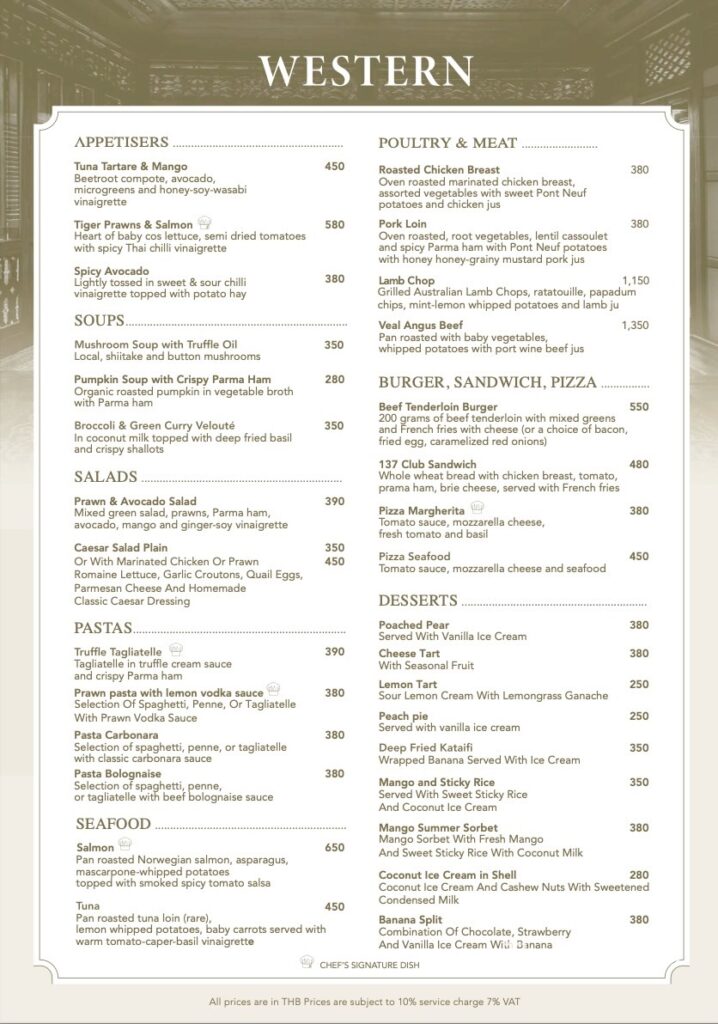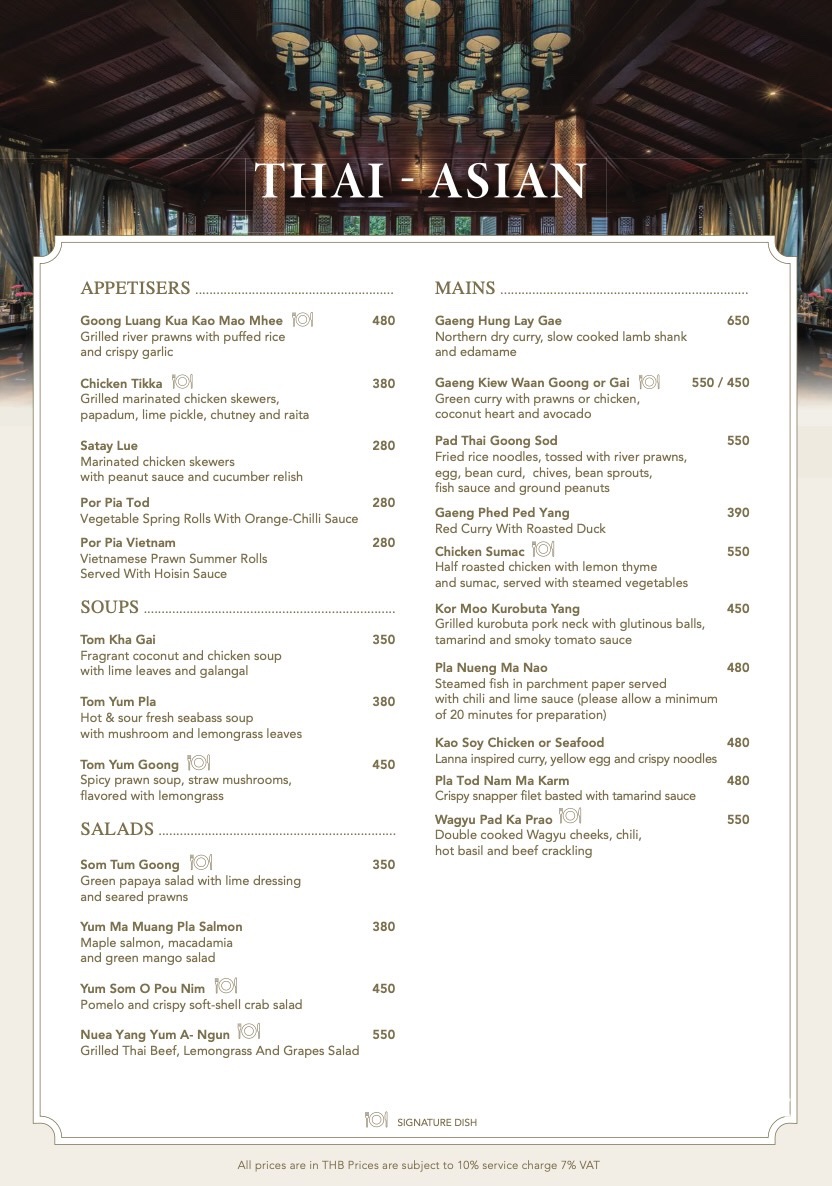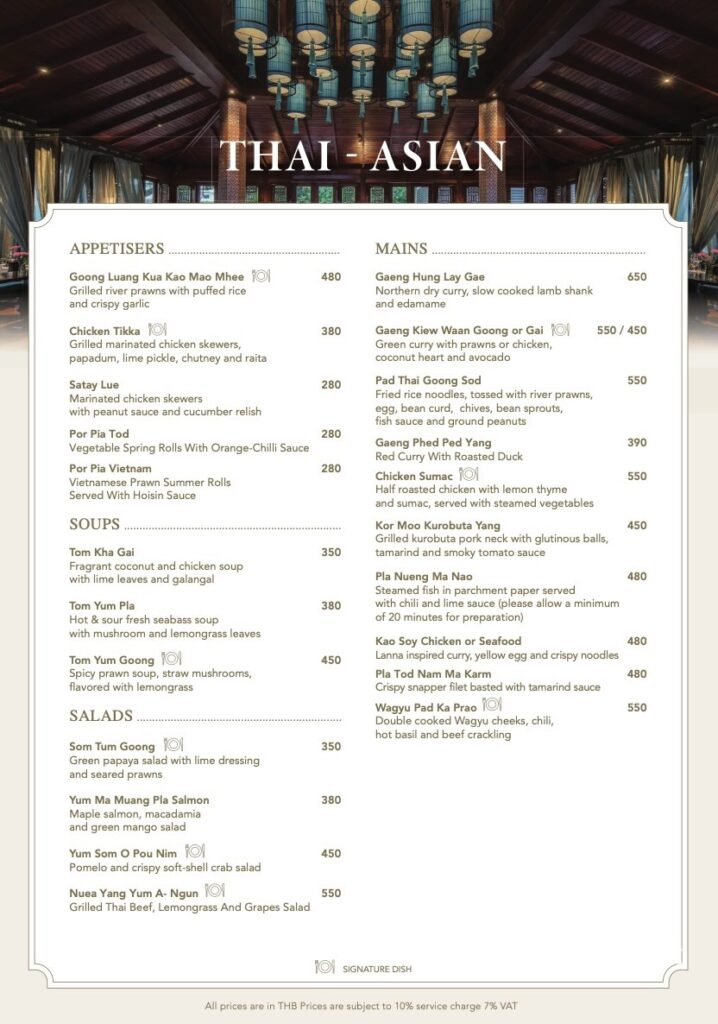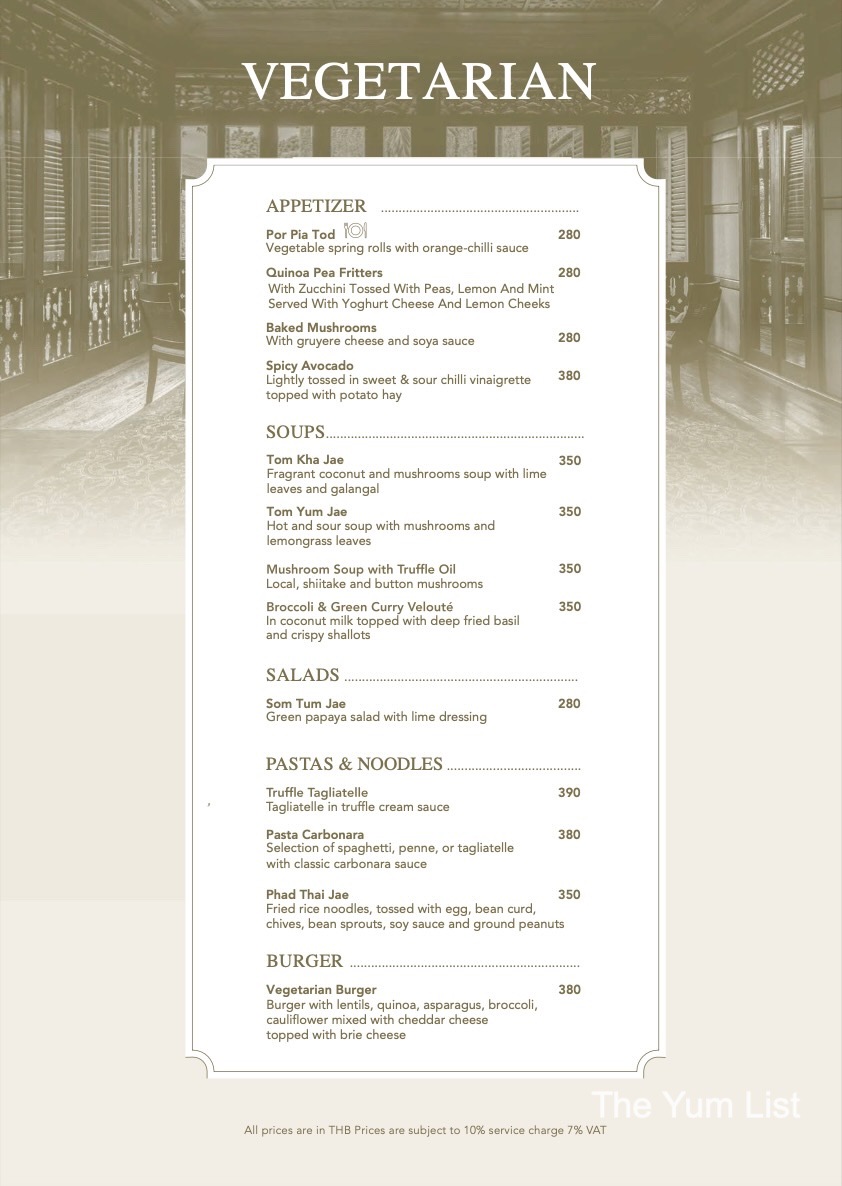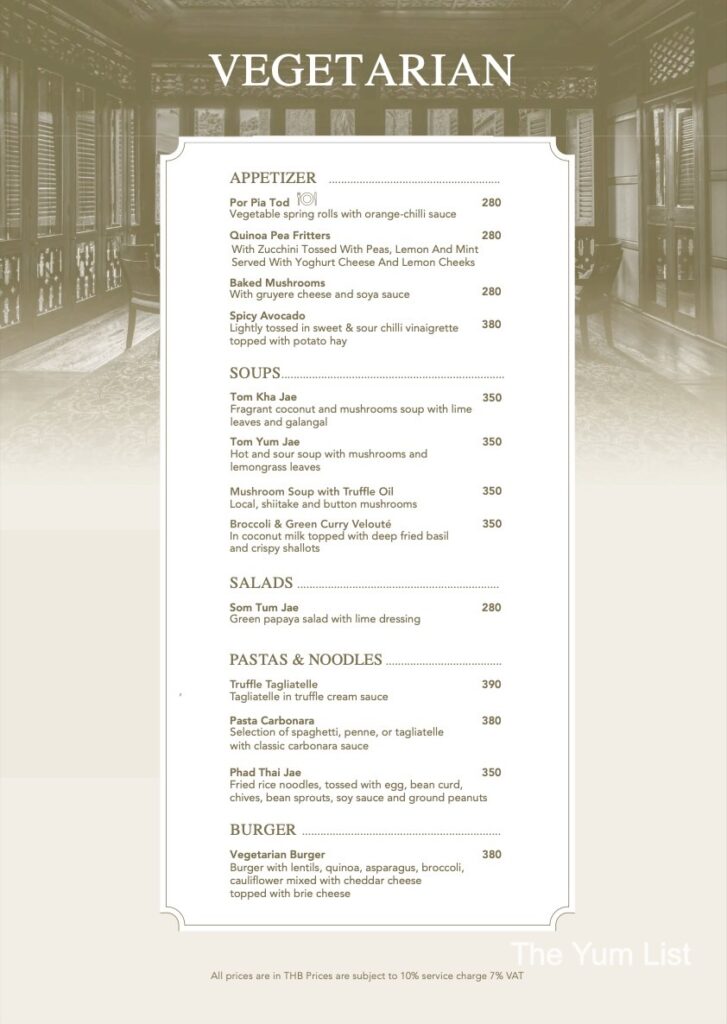 Palette & Jack Bain's Bar
137 Pillars House Chiangmai
2 Soi 1, Nawagate Road, Tambon Watgate
Muang Chiang Mai, Thailand 50000
+66(o) 5324 7788 [email protected]
137pillarshotels.com/en/chiangmai
Palette & Jack Bain's Bar Opening Hours
12 pm – 11 pm (last food order – 9pm, last drink order – 10:30 pm)
Find more recommendations for luxury travel in Thailand here and stay up-to-date with our latest gourmet travel finds here and here.