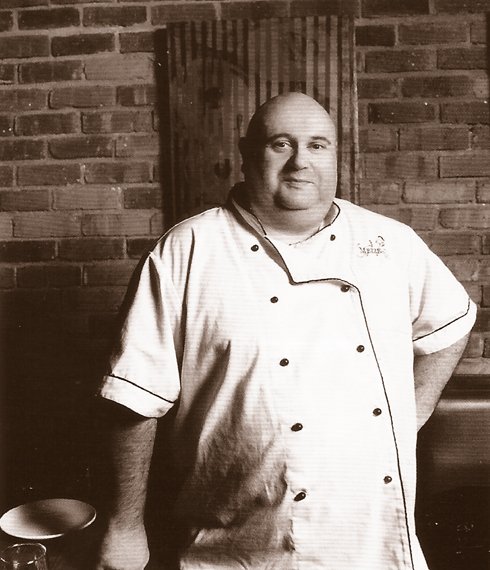 Chef Yves Pierre Renou, (Photo courtesy of Prestige)
The Yum List chats with resident chef of Mezze Bistro, Chef Yves Pierre Renou, to get the low down on next week's Michelin happenings and his personal fav dishes and pastimes.
What do you do and how did you get into the industry?
I've been the resident head chef of Mezze Bistro for the past 2.5 years. I started off as an apprentice in Gérardmer (50km from Alsace), 29 years ago. I left France to serve my country for 18 months in Africa. After which, I came back to Alsace to start my career and have not left the kitchen since then. Over the past 29 years I've worked in kitchens around the world, including the UK, Germany, Belgium, Switzerland, Senegal, Australia and now here in Malaysia. I have been in Kuala Lumpur since 2003.
Share with us an interesting story from your F&B experience.
There are so many interesting stories, but this one sticks in my head forever. This was a long time ago – we were looking for a particular ingredient for our menu and there was no way we could get it in the country we were in. We pulled all stops on procuring this particular ingredient by ordering it from another country and arranged to have our 'smuggler' fly over to that country and hand carry back 20kgs of our special ingredientin less than 24 hours. It was a gamble but that went well as we sold out completely on that particular item on the menu.
What's your favourite Malaysian food?
I have a weakness for assam and curry laksa, beef rendang and nasi lemak. My favourite nasi lemak comes from Kota Memuning in Shah Alam.
What's your personal favourite dish on the special menu featured next week at Mezze?
Lamb saddle would be my favorite – done pink – no compromise on that! The very fact we are getting lamb saddle, which is a very rare ingredient to work with in Malaysia in amazing.
The veal chop comes a second close, for the same reason.
What's one of the most extravagant dishes you've ever made?
The most extravagant dish I've made as of yet is the Australian wagyu ribeye, at RM3000 per kg. Not on our menu, but a special request by a regular customer here. We accompanied this with our own anchovies butter and harissa sauce.
What's something you'd like people to know about the style of food you prepare?
It's simple, true to its ingredients and fresh. Nothing too clever and complicated. We're going back to basics.
What's your ideal food and wine/ liquor pairing?
Personally, being a true Alsacian, I love white Alsacian wine. As for reds, I love my Bourgogne's. Whites, I would pair with a simple crottin de chavignol salad with acacia honey dressing. The red I'd pair with my own beef short rib bourguignon. By the way, the Alsace white wine is perfect with my favourite assam laksa.
Your perfect day off would be…
Kick back with a French movie, a glass of red and my bourguignon stew which has been simmering overnight.
What can guests look forward to at Mezzze in 2013?
They can look forward to a lot of Asian inspired tapas this year. Fiery spicy, sweet and sour! Currrently our Chiang Mai inspired pork sausages with our green sambal hits the right spot for me and many of our regulars. Our take on the Laos-inspired beef tartare is also doing well.
Back by popular demand, Baptiste Fournier returns to Mezze Bistro, Damansara Heights to cook up another storm with resident head chef, Yves Pierre Renou. Check out the details here.