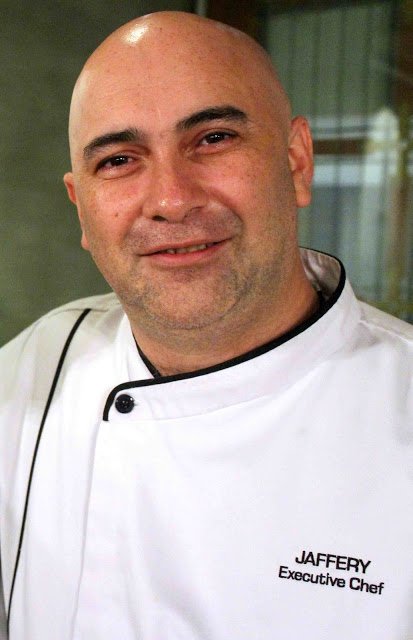 Chef Jaffery Othman
Jaffery Othman, Executive Chef for Best Western Premier Kuala Lumpur, shares with The Yum List some of his experiences as a chef and a few of his favourite dishes in the hotel.
What do you do and how did you got into the industry?
I first worked in Victoria and Albert Hotel in Machester as a "premier chef" (commis III). Other hotels I've worked in is The Lowry Hotel at Marco Pierre White's River Room Restaurant, Renaissance Hotel KL, Carcosa Seri Negara KL, Hilton Kuching and Batang Ai Resort (managed by Hilton).
Share with us an interesting story from behind the scenes.

I worked as part of teams that cooked for the Queen, Manchester United football team, Tony Blair, Prime Minister – Datuk Seri Mohd Najib Tun Abdul Razak, Kylie Minogue and other celebrities – there are many stories here, but I can't tell you them all 🙂
What's the best/ worst part of your job?
The best part is the satisfaction which the job brings when guests are happy with the food. Being able to create new dishes is also another satisfying aspect as I feel like it's a form of art, whereby I'm an artist (with a kitchen apron!). The worst part of the job is the long hours of hard work.
What's your favourite Malaysian food?
Satay!
What's your personal favourite meal at Grill 582?

Black Angus rib eye steak

What's your favoured food and wine pairing?
Black Angus rib eye steak with Evian water! =)

The perfect day off would be…

spending time with son and wife by the beach.
A life in the day of a chef is…

full of surprises.

What's something you'd like guests to know about the cuisine prepared at Grill 582?


Our food products are picked for the highest in quality, consistency and freshness.

How do you select your ingredients and why?


First I research the company portfolio to ensure the establishment of the slaughter house, next I select the breed of the cow including its type of diet (grass fed or grain fed). I also sometimes samples the meat before purchasing to ensure that the guests are guaranteed satisfactory meat products which are free of chemicals, preservatives and additives.
What can guests look forward to in the upcoming months?
We hope to introduce more wine pairing dinners in the future to showcase the best products (vegetables, meat or fish) from around the world.
Previous posts: