Caning Jaramillo
Being a fervent traveller, I've experienced more than my fair share of dodgy tour operators. Because of poor past experiences I often prefer to travel independently. There are times however when a guide is necessary, especially in developing countries, when I don't speak the local language, or when access is just not available without a local.Putting the planning in someone else's hands could either be a wonderful time saving practice, or a long nightmarish day of visiting sites for a few seconds in between extended tortuous hauls in tourist shops, where the guide gets a free lunch and commission, while unsuspecting travellers are paying 10 times the price the artisan actually gets for their work.
I could rant for hours on the misadventures I've had at the hand of roguish tour guides, but… fortunately, here I tell of a different experience – an encounter that has given me hope that tours can indeed be wonderful. They can be personalised to my individual desires. They can be painless, and gracious, and truly hassle-free experiences. Asia World Indonesia and their team in Bali have given me that faith.
Asia World Indonesia taught me a lesson about outstanding service on my latest visit to Bali. Tell me if you have ever been greeted by an airport official with your name board the moment you step off the plane, and… then be chaperoned through to arrivals, skipping immigration queues, and delivered safely and swiftly, to the care of your personal butler on the other side? Well, Asia World Indonesia are true ambassadors in their home country in delivering this type of unique assistance. Read in detail about their VIP arrival service via this link. It was during this service that I decided to find out what else they could offer me while on the island.
While being transferred to my villa by a chauffeur and butler in a pristinely clean and gently perfumed vehicle, stocked with mineral water and moist towels, I learned of Asia World Indonesia's many services.
On the way I was able to browse a compendium of offerings. Photos and clearly detailed itineraries featured an array of activities. From completely personalised experiences, to suggested but adaptable schedules, to group programmes, it seemed they could arrange just about anything. I saw an awesome rafting photo and couldn't resist. I've dreamed since I was a kid to take part in this daring sport, but didn't have the opportunity until this time. Impressed to this point with the group's astounding service, I didn't hesitate to sign up.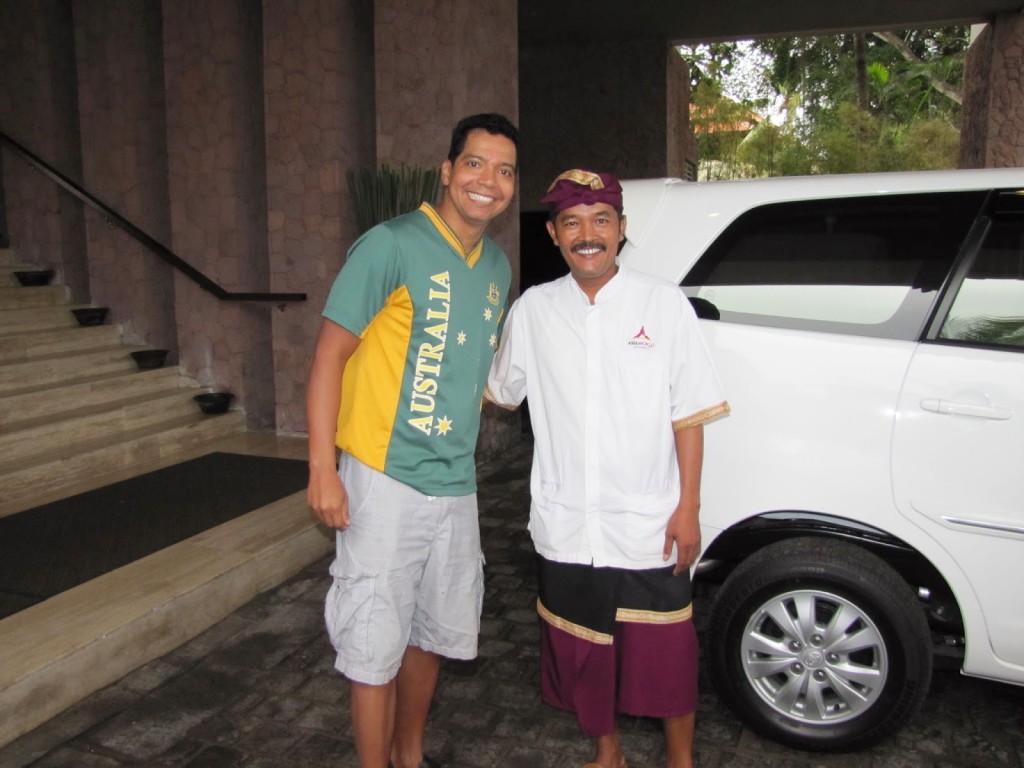 Personal Butler from Asia World Indonesia
My journey started when my personal butler, the friendly and well-mannered Mr. Senada, arrived early morning to my hotel. After warm greetings he ensured I had the suggested items of clothing to maximize my enjoyment and safety during the rafting experience. Introduction to our driver followed and we started the journey to the headquarters of the Bali Adventure Rafting in Payangan, at the gorge of the Ayung River.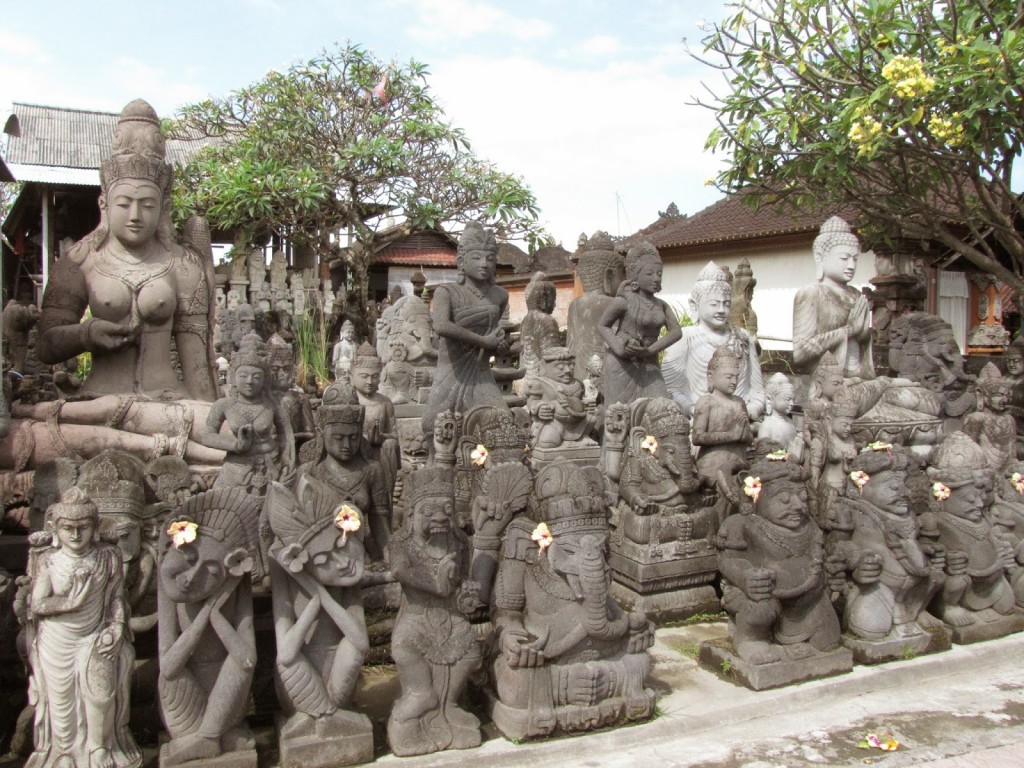 Batubulan Village, Centre of Art and Stone Carving – en route to the rafting base
Mr. Senada took charge of my booking. Thanks to him I avoided the long queue of families and rafting enthusiasts waiting to be signed in. He quickly provided me with a locker key and arranged to meet me at the end of the rafting experience. Without rush I was able to change my clothes and get prepared for the safety briefing with the instructors. Meanwhile, there was still a large queue of people trying to get their locker keys. I felt blessed that Asia World Indonesia was my tour operator!
Ready to start the rafting action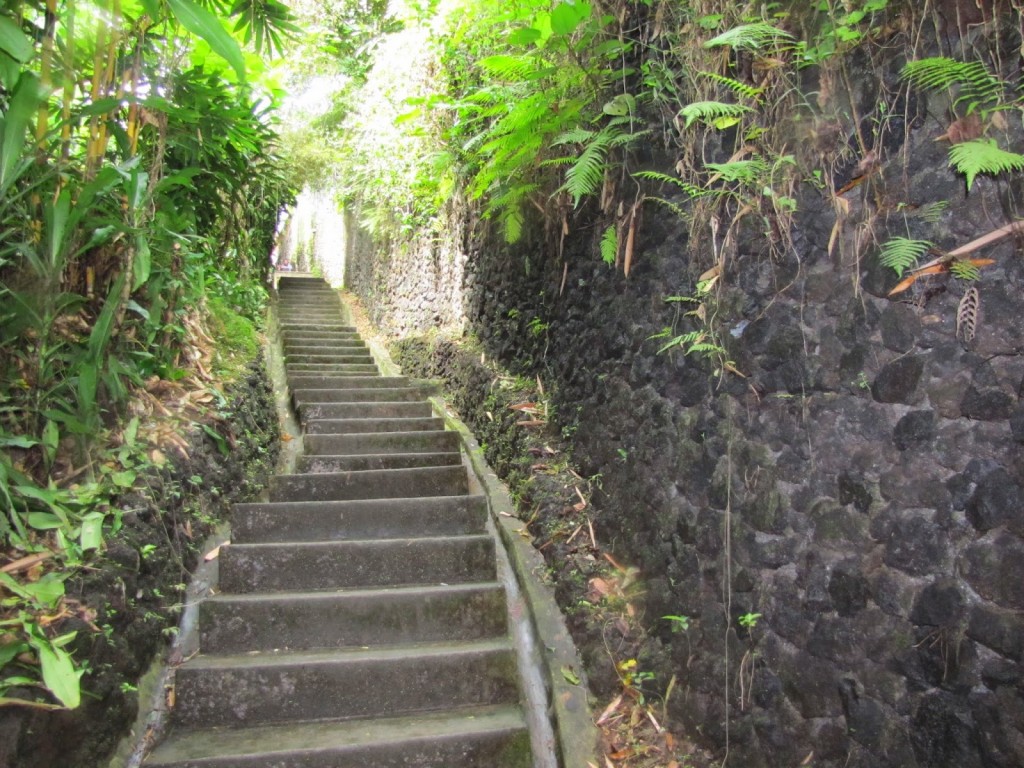 Descent to the riverbank
We initiated our descent toward the riverbank. The landscape was breathtaking. Lush rice paddy fields, slender tall coconut trees, and rock carvings marked the scenery.
Finally, at the edge of the Ayung River our instructors accommodated six of us in a raft and gave us final safety and manoeuvering instructions including detailing how to paddle and when to go forward and backward in the river. We started the river stretch of 9.6 kilometres, navigating through 33 class II and III rapids. I connected with a number of fellow travellers and families. They all agreed that the trip was definitely a highly enjoyable and memorable experience.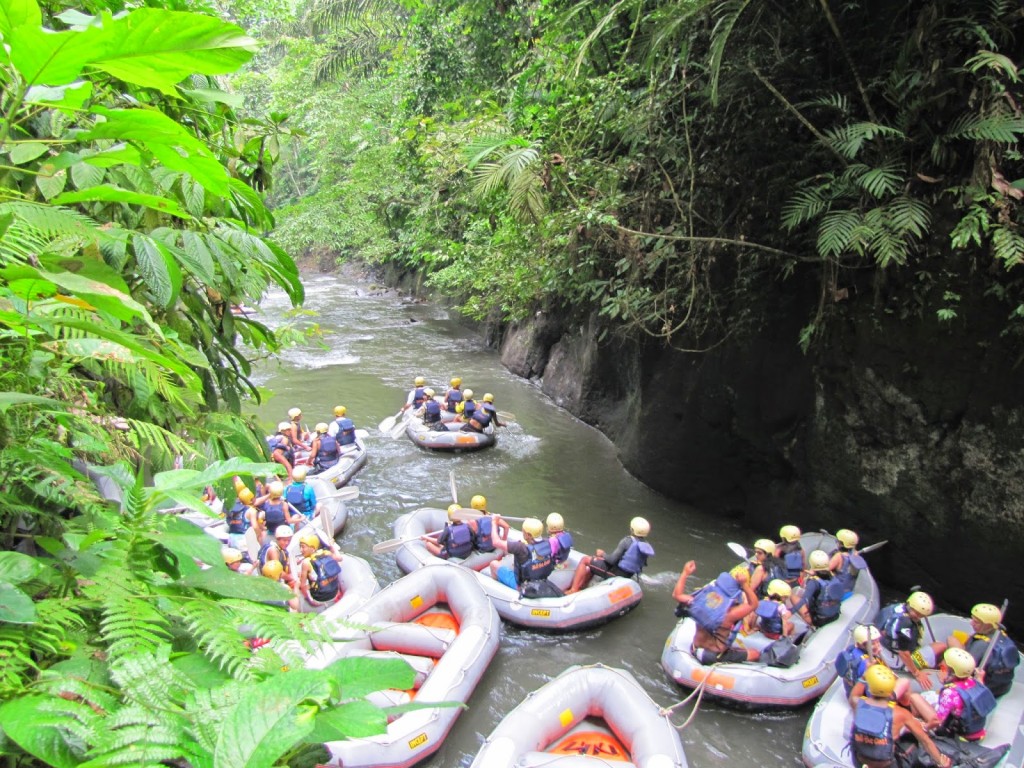 Numerous rafting enthusiasts and families about to begin their adventures
The Ayung River is truly majestic! We covered a great part of its unspoiled rainforest, impressive rice fields, dramatic drops and waterfalls. The instructors were cautious, helpful and very professional at all times.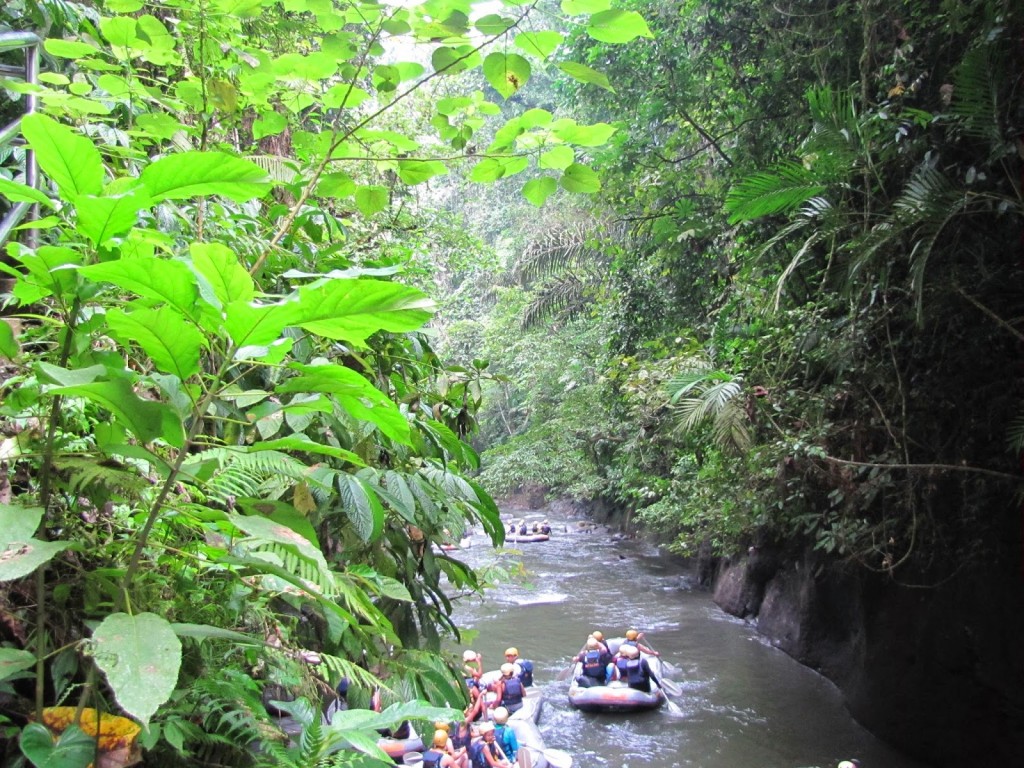 Beautiful nature to enjoy while paddling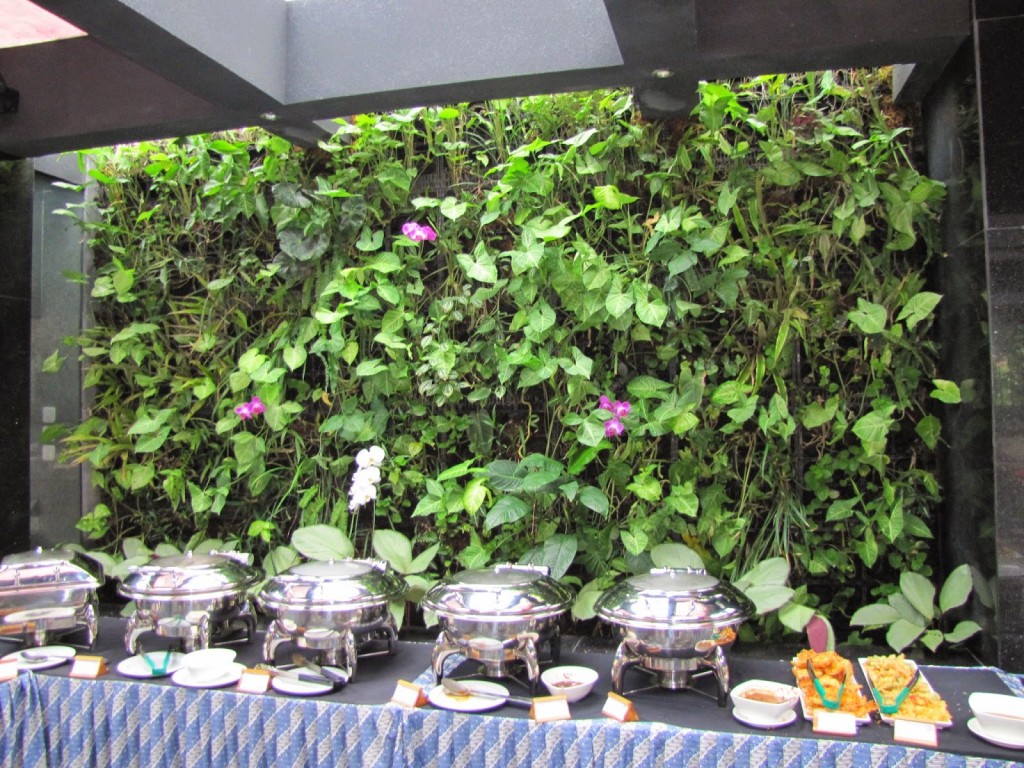 Delicious buffet waiting
Our adventure ended with a nice hot shower and a delicious buffet feast. Private butler, chauffeured transfer, express service, tour and lunch were all included in this package. What a great deal!
Rafting is already a great adventure in Bali due to the magnificent scenery. Asia World Indonesia however takes it up a notch, ensuring only participation of quality guides, a personal butler service and VIP treatment from start to finish.
Reasons to visit: majestic scenery; adrenaline rush while descending the rapids; personal butler service elevated a standard tour to a luxury service.
Asia World Indonesia
Jalan Bypass Ngurah Rai 620
Denpasar 80228
Bali
Indonesia
+ 62 812 3850439
+62 361 722 188
+62 361722187