The Club, Saujana Resort Kuala Lumpur, The Perfect Weekend Staycation
Words and photos by Monica Tindall (The Yum List)
Videos by Anthony Jegu

Day 1


Friday we scoot out of work as soon as the clock strikes hometime and make it to The Club, a mere 30 minutes from KL's city centre, with a suitable mindset for Cocktail Hour. While our bags are taken to our room and our check-in details sorted, we're enjoying canapés and cocktails in The Lounge.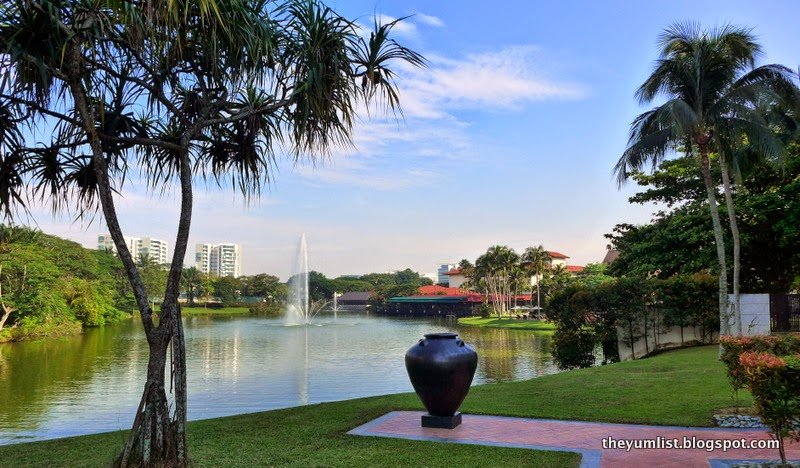 The Club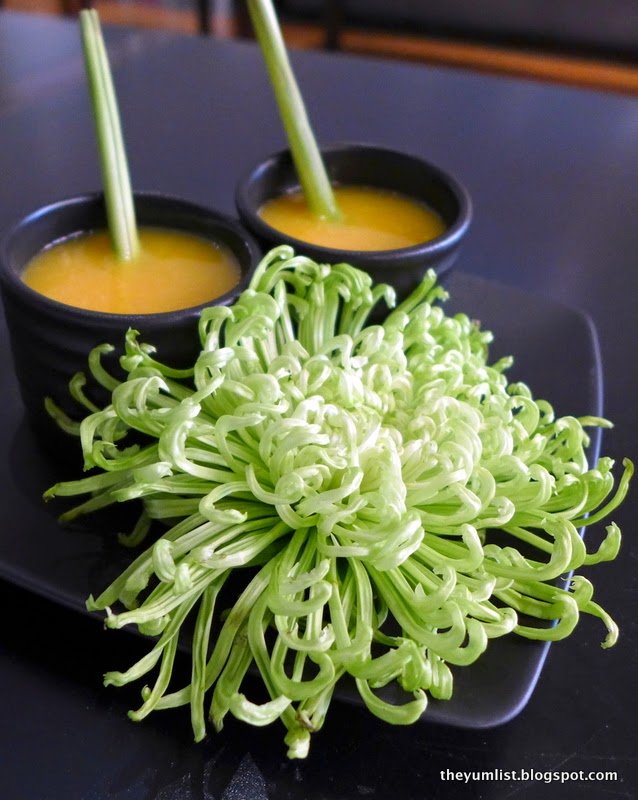 Welcome Drink – Orange and Lemongrass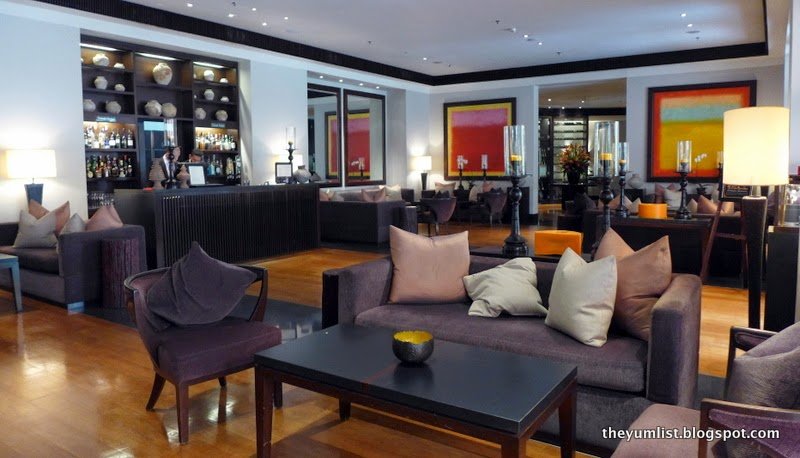 The Club Lounge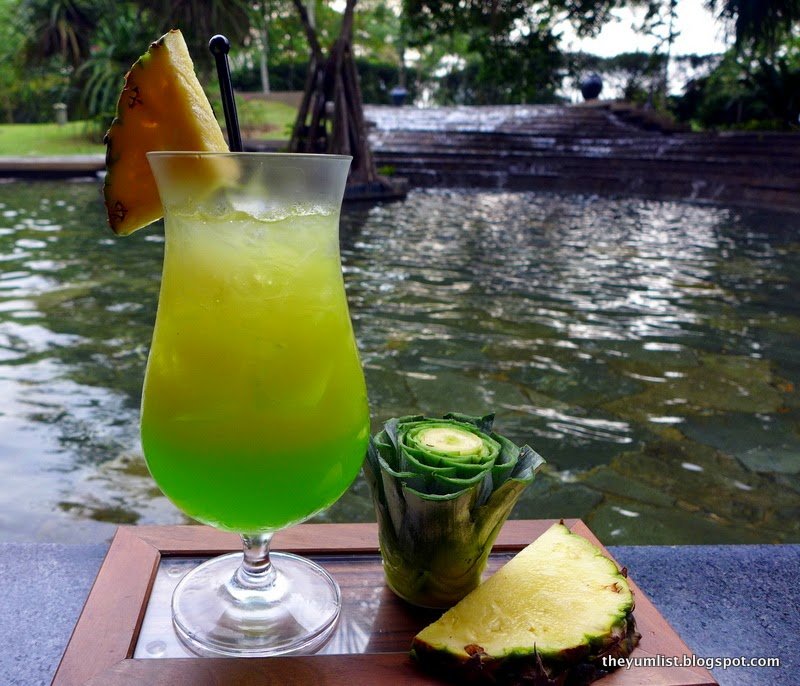 Midori Illusion
A fabulous water feature cascades in the background viewed through grand glass doors and shaded by lush tropical trees. The Lounge is one hundred percent class. Soft settees are complemented by warm upholstery and sophisticated artworks. Waiters dressed in black and white are genteel and prompt with refilling our glasses. We could easily sip here throughout the evening, but decide to move on and freshen up in our room.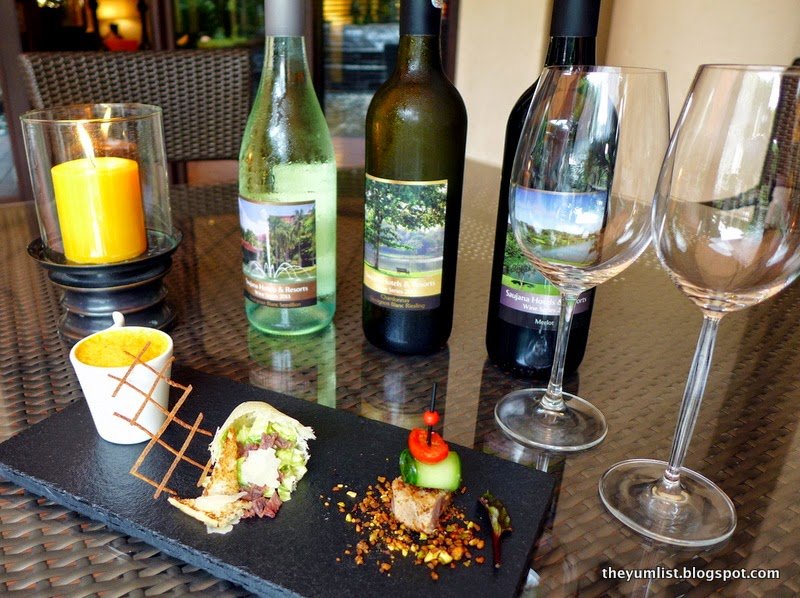 Cocktail Hour
Our room is divided into three sections: a living area with sofa, dining table, TV, mini-bar and hot beverage making cabinet; a bedroom with king bed, two wardrobes, safe, another TV and desk; and a sizable bathroom with separate shower, toilet, bathtub and double sinks. It's all based in dark wood, but brightened with tones of autumn in decorative fabrics.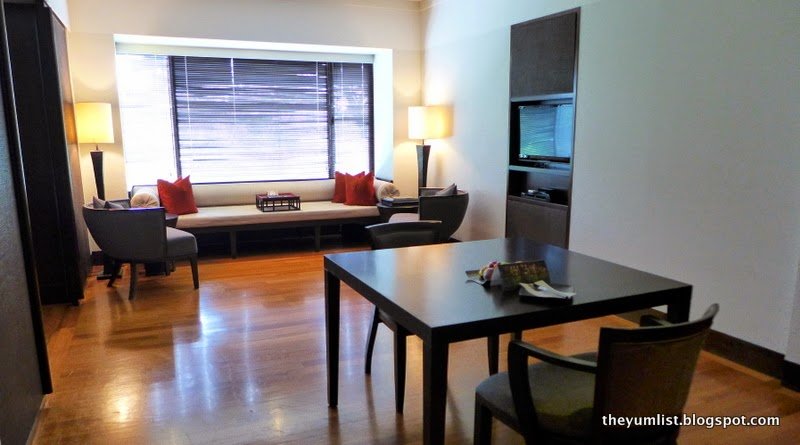 Living Area
Solid wood sliding doors and roller blinds close the bedroom off from the living area, bathroom and outside creating complete darkness and quietude, even when other areas are in use. Late night hubby, and early bird me can both continue our rising and sleeping habits without bothering the other.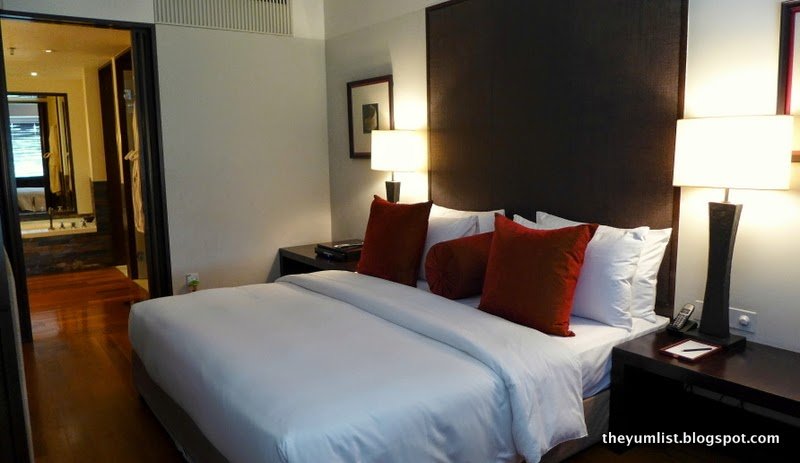 Bedroom
Twin wardrobes and twin sinks are a delight as we freshen ourselves for the evening. A decently powered hairdryer, and magnified and lit mirror, mean we're polished and presentable again, ready for Friday night!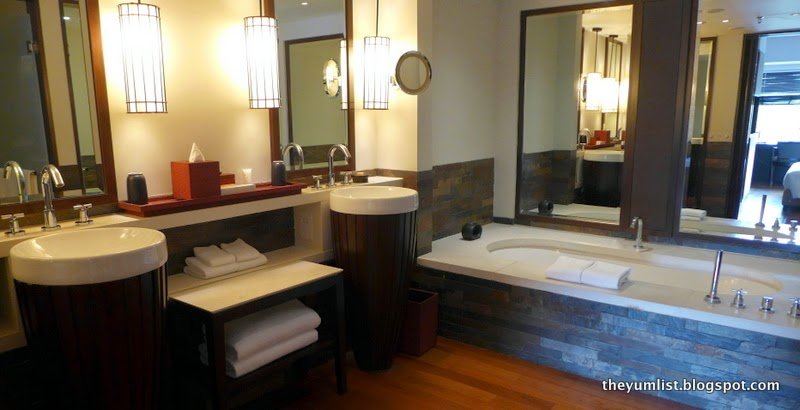 Bathroom
Food and beverage options at The Club and the adjoining Saujana Resort Kuala Lumpur are of excellent variety and high quality. With international chefs leading the kitchens in each outlet, each experience is unique and we do our best to try them all over the weekend.
Charcoal is for meat lovers. With an Aussie chef firing the barbecue and a Peranakan chef adding local seasoning, guests are guaranteed a superbly cooked and tasty meal. Hubby drools over the open kitchen as we witness flesh being scorched by the grill and as the night progresses he declares Charcoal his current favourite steak restaurant in Malaysia.
Read about our complete experience, and recommendations here.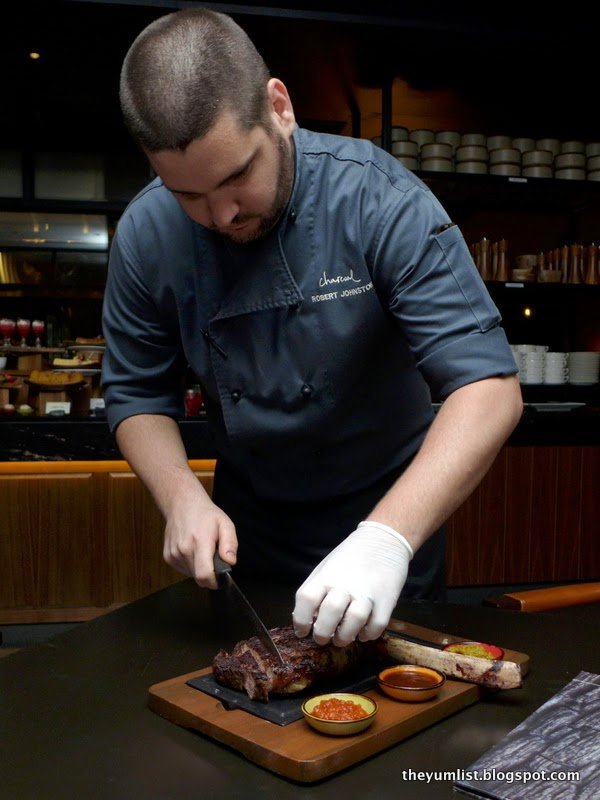 Chef Robert Cutting the Tomahawk Steak
Tummies full, we adjourn to our room, where a soak in the bathtub and nibble on the gourmet sweets left during turn down service eases us into sleep. And sleep we do: with black out blinds and luxurious linens, we slumber well into the morning.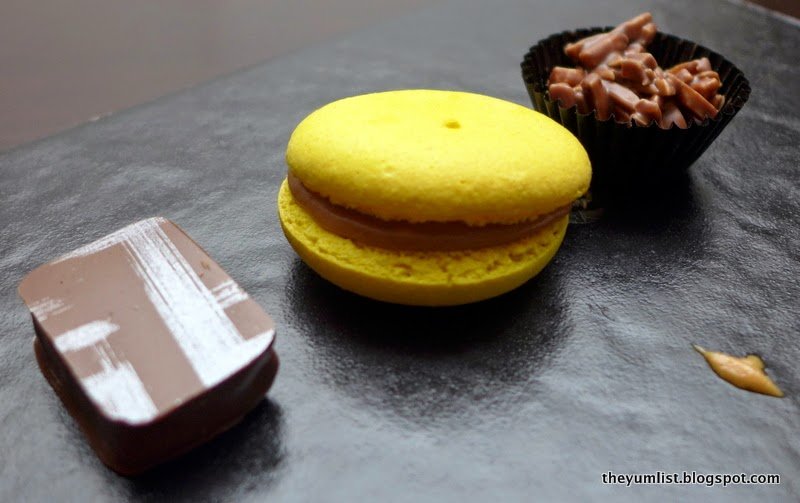 Turn Down Service
Day 2
Roused by the sounds of birds chirping, and welcomed by verdant greenery glittering in the morning sun viewed from our window, we awaken smiling and eager to relish in more of our luxurious surrounds.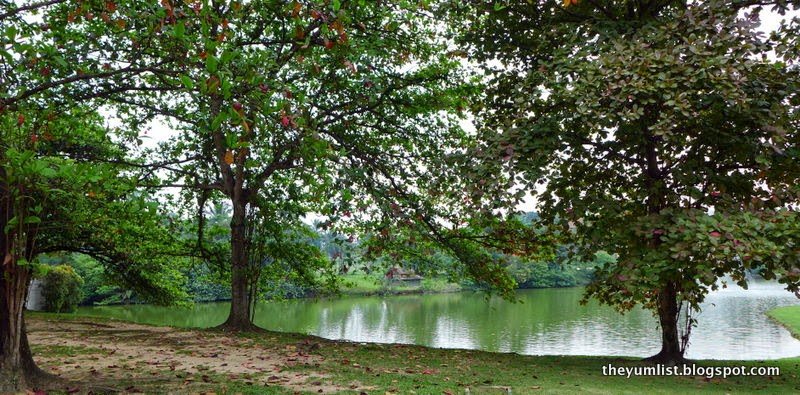 Lake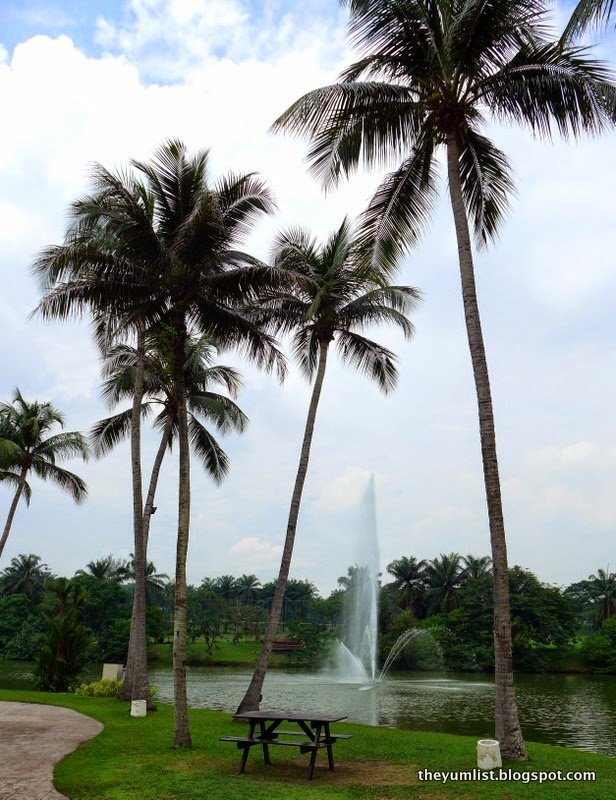 Lake
A leisurely breakfast at The Restaurant accompanied by the energizing sound of streaming water in the adjacent pond continues our start to the day with positive vibes. We read the dailies between bites of house-baked pastries, fresh coffee and an assortment of eggs, pancakes and waffles made a la minute, while breathing in the fresh air: we can't believe we're so close (but in our minds so far) from the city.
Breakfast at The Restaurant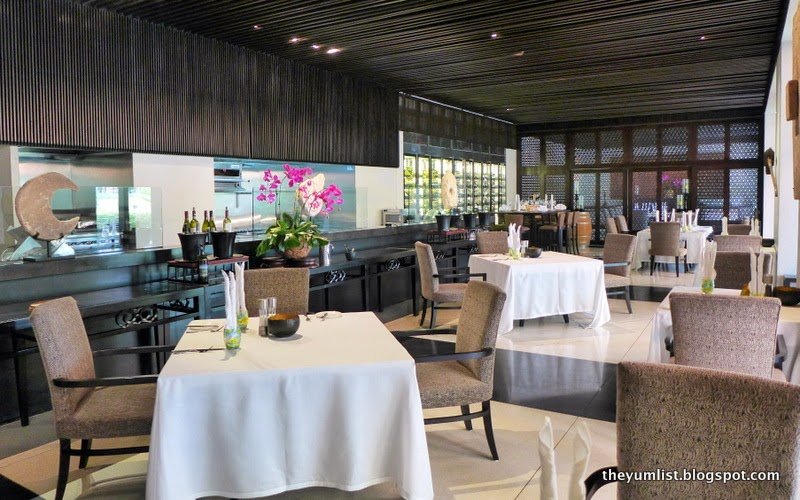 The Restaurant
Water Feature
A choice of activities awaits us: a round of golf, dip in the pool or workout in the fitness centre. There's no hiding that we're big foodies (and drinkies – hee hee!) and have big plans for this weekend, so to the gym it is.
Temporarily located in the spa while the Saujana Resort Kuala Lumpur undergoes massive renovations, the gymnasium benefits from the tranquil scene of a reflection pond surrounded by lush foliage and a trickling waterwall at the end. While both the cardio and strength training equipment we use are in good working order, we hear that they will all be updated with brand new pieces in the upcoming weeks.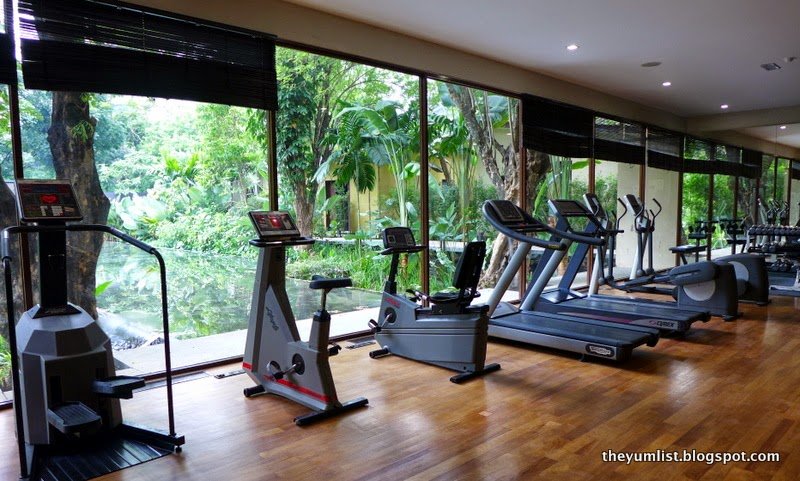 Gymnasium
Thankful that we worked up a good sweat earlier we head off for an exciting, 99 dishes for RM99 lunch at Saujana Resort Kuala Lumpur's Japanese Restaurant, Kogestu. Set upon the lake, the restaurant appears as a traditional wooden countryside dining house. Chef Minami works away in the open kitchen showing off his expertise and meticulous attention to detail, and guests delight in the unlimited ordering of close to 100 specialties.
Follow this link to find our favourite dishes
.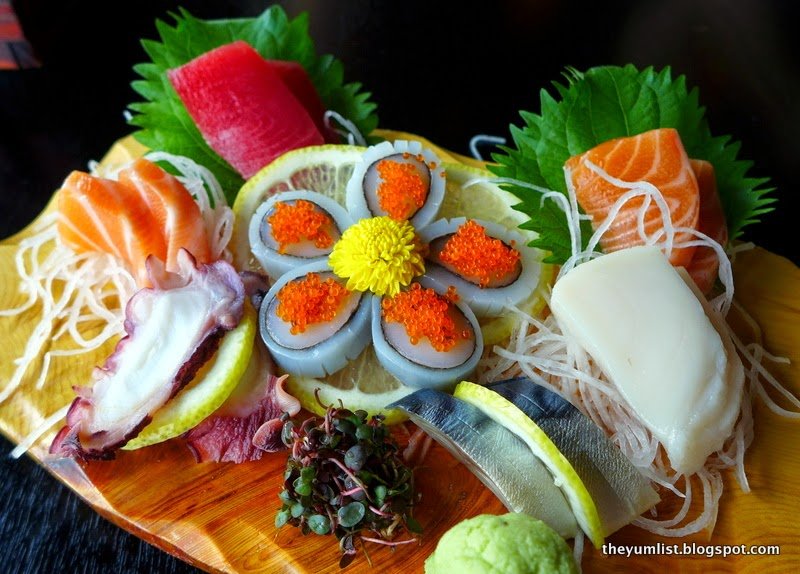 Sashimi Platter at Kogetsu
Exercised and well fed, an afternoon spent by the pool is agreeably passed. While there are lagoon shaped pools and children's play facilities at the Saujana Resort nearby (and if you have children please take them there), we savour the quietude of The Club's 36 metre swimming pool, lined with white umbrellas and sun chairs. Hours slip by and before we know it the evening is upon us.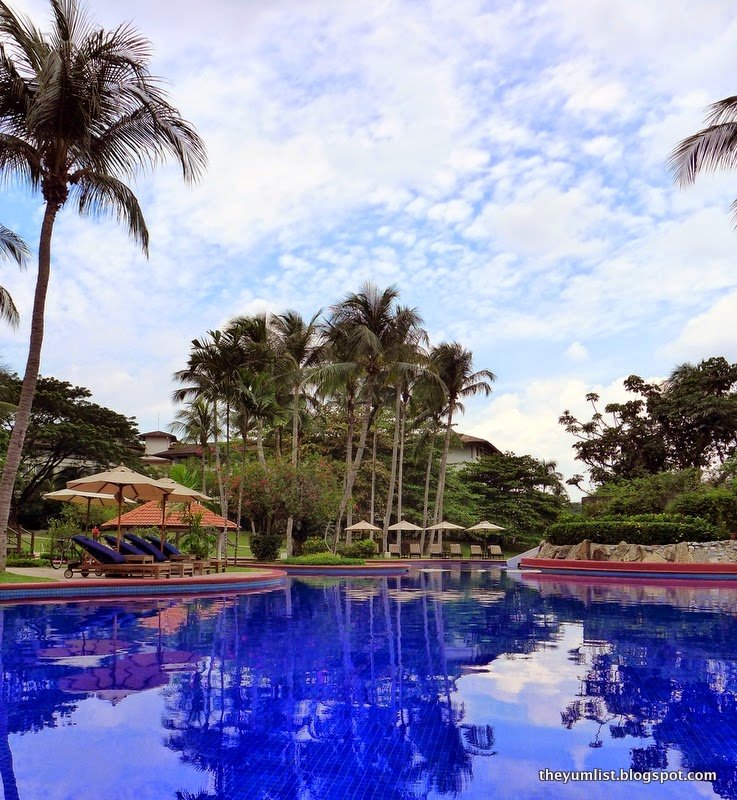 Pool at Saujana Hotel (next door to The Club)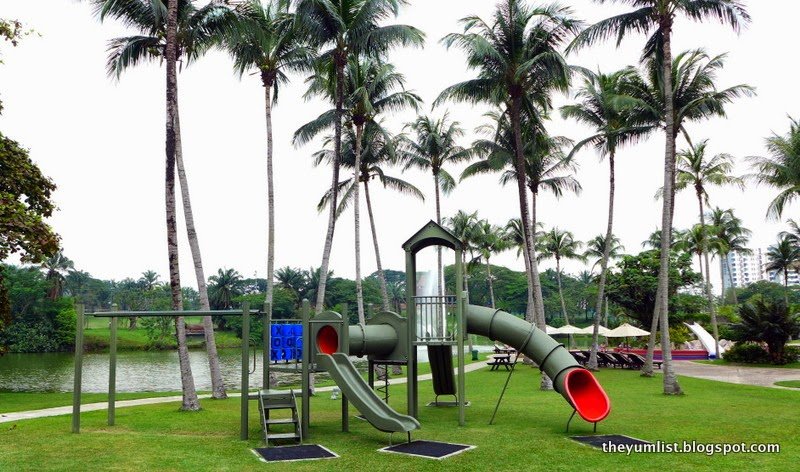 Children's Playground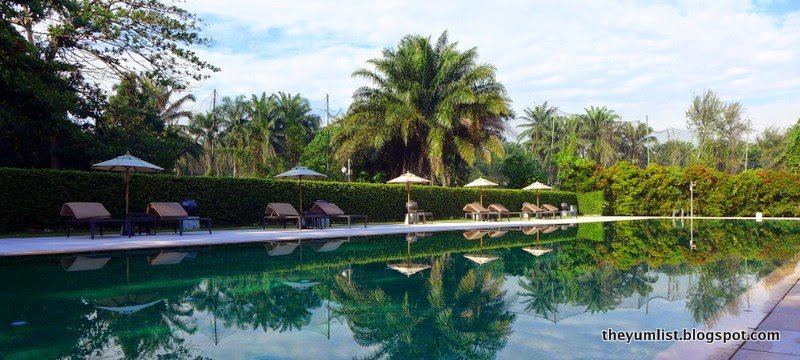 The Club Pool
Senja Italian Restaurant, headed by Chef Filipo is a romantic location for dinner. An outdoor patio overlooks the lake, and the air-conditioned indoors oozes understated elegance. The bar is an adept place to begin and benefits from an excellent sound system that channels the croons of soft live jazz music honeying the evening air. The menu showcases the very best of Italian cuisine: house made pasta; wood fired pizzas; and high quality ingredients prepared simply celebrating the uniqueness of each.
Our most loved dishes and recommended drinks can be found here.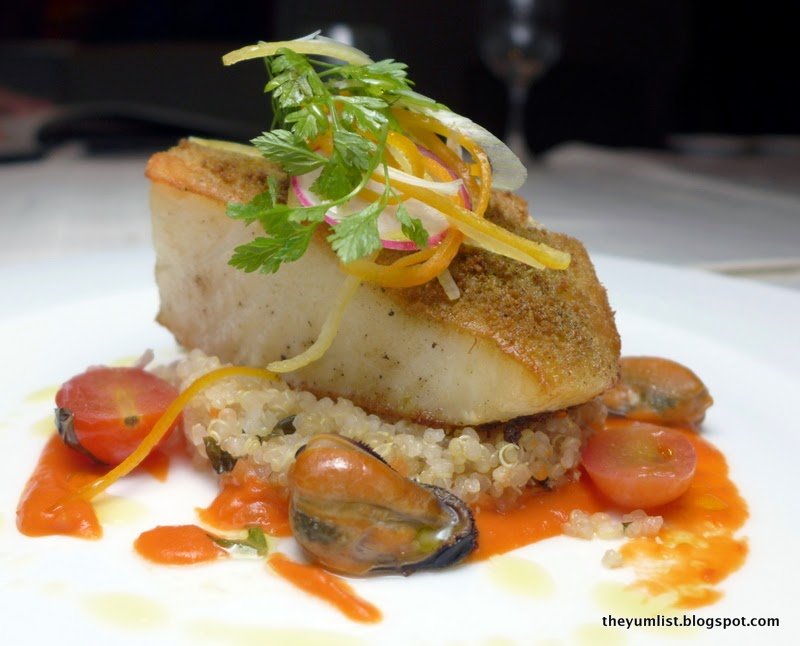 Senja Italian Restaurant
After another sleep in, we mix up the morning routine and head to Charcoal for brekkie. While The Restaurant is discreet and refined, Charcoal is lively and colourful. Similar dishes are offered at both, but the ambience is more subdued in the former and perky in the latter. Hot western and local dishes are on display as well as a variety of fruits, cereals, salads and juices. Chefs at the live cooking station do eggs a la minute and sizzling pieces of roti canai are freshly spun off the hot plate.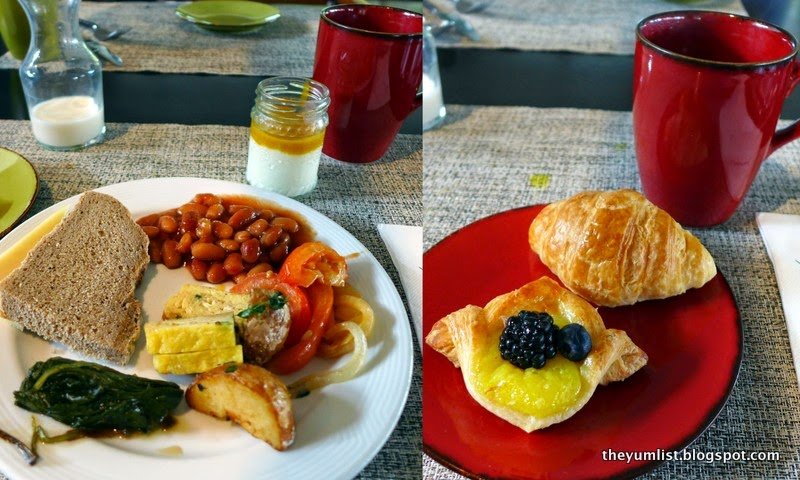 Breakfast at Charcoal
It's our last day at The Club and we plan on making the most of it. Signing up for treatments in the recently refurbished spa villas rewards us with just the calm and reinvigoration needed to carry us through another working week. Facilities, service and staff are all exceptional: f
ind out more via this link.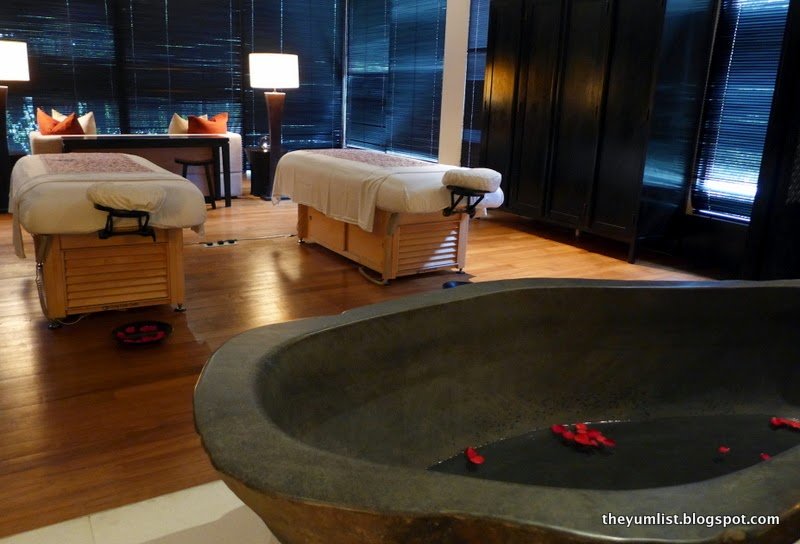 The Spa
Located less than an hour's drive from Kuala Lumpur city centre, with superb food and beverage outlets, a peaceful green setting, genteel service, and excellent facilities, this boutique hotel, The Club, has everything we could hope for in a staycation.
Reasons to visit: the ultimate urban retreat only 30 minutes from the city centre, large rooms, superb food and beverage outlets, excellent spa
The Club
Saujana Resort
Jalan Lapangan Terbang SAAS
40150 Shah Alam
Selangor Darul Ehsan
Malaysia
6:30am – 11:30pm
+6 03 7806 7000