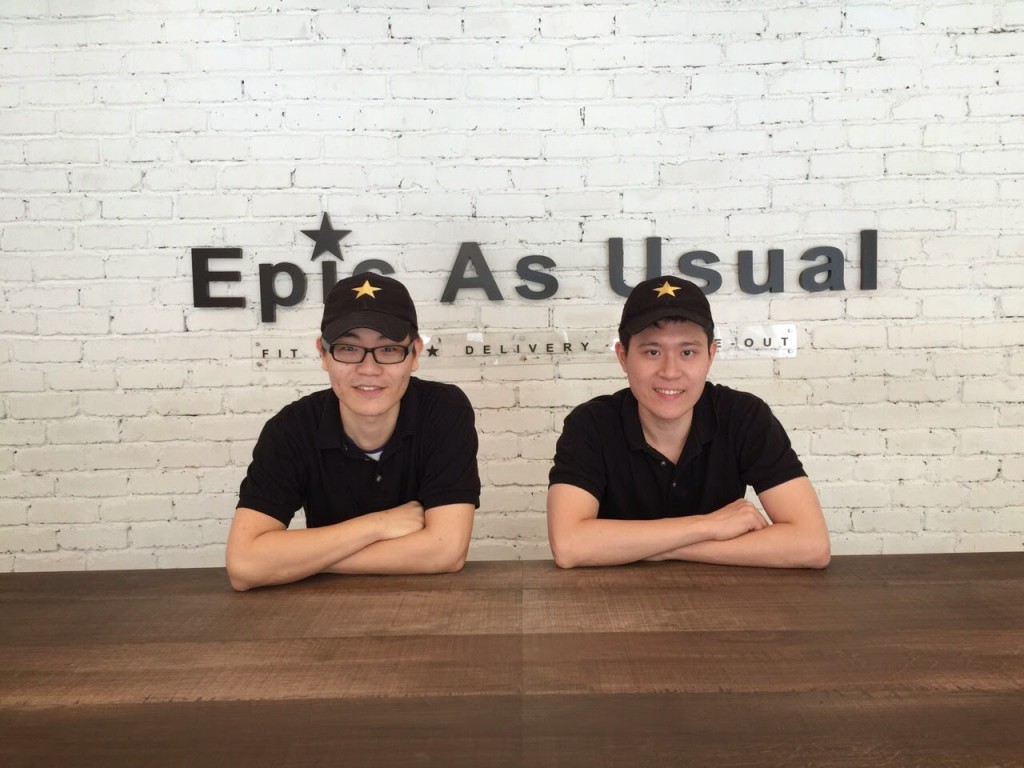 Epic Fit Meal Co. Team – Chung Wen Chuan and and Lai Wick Kee
Interview with Wick Kee & Wen Chuan, Co-founders of Epic Fit Meals Co.
What do you do and how did you get into the industry?
We are your typical bachelors who are in love with work and food. So a marriage of both is the perfect match in heaven, really. Don't you think so?
Share with us an interesting story from behind the scenes.
There was an occasion when we were already closed and done for the day, and about to go home. It was getting close to midnight when we received a call from a regular customer. He was desperately hungry and wanted something wholesome at this hour. Hence, he begged us to deliver this one time. Okay, he was really persistent. I (Wick Kee) drove and delivered to him personally. And he was a happy, contented man for the night.
What's the best/ worst part of your job?
The best part of the job is of course the smiles and kudos we receive from customers which make everything worthwhile. To know that customers appreciate our effort and food really makes me happy. It means everything to us that our food and service connects to our customers and that we form part of their lives. Having said that, we are equally happy to take on constructive criticism which can help us improve in any way possible.
The worst part is that we are really, pioneers of healthy food delivery. There are various challenges which are not limited to the food and operation alone but also, logistics. Other than that there is really nothing bad that we can think of. Perhaps, it's the time we spend away from my loved ones?
What's your favourite drink?
A good cup of latte.
The perfect day off would be…
… lying on the beach with a drink in hand, reading.
A day in the life of a restauranteur is…
… like a box of chocolates. You never know what you're going to get.
What do you do for fun?
Eating and reading.
What's something you'd like guests to know about Epic Fit Meals Co.?
We are essentially, a purpose-built food delivery company. From the concept, food all the way to packaging, we are Epic delivery superstarz. We provide free delivery and promise to deliver within 30 to 45 minutes.
What's your view on the Kuala Lumpur food scene?
The Kuala Lumpur food scene is truly tremendous. So much variety and many opportunities. We are going to be an integral part of an emerging, bigger market for food delivery services.
What's in store for you in the upcoming months? 
New outlets, new dishes, new promotions and lots of fun.