Patricia Podorsek and Monica Tindall
The treasure box that is Kenny Hills Bakers in Bukit Tunku is overflowing with specialty jewels for the holiday season.
Unassumingly tucked into a shady neighborhood strip mall, this bakeshop specializes in artisanal ingredients and techniques. Using stone ground organic flours for all their bread varieties, the bakers create small-batch breads and pastries fresh each morning. They keep the menu small and the quality high. We love the result.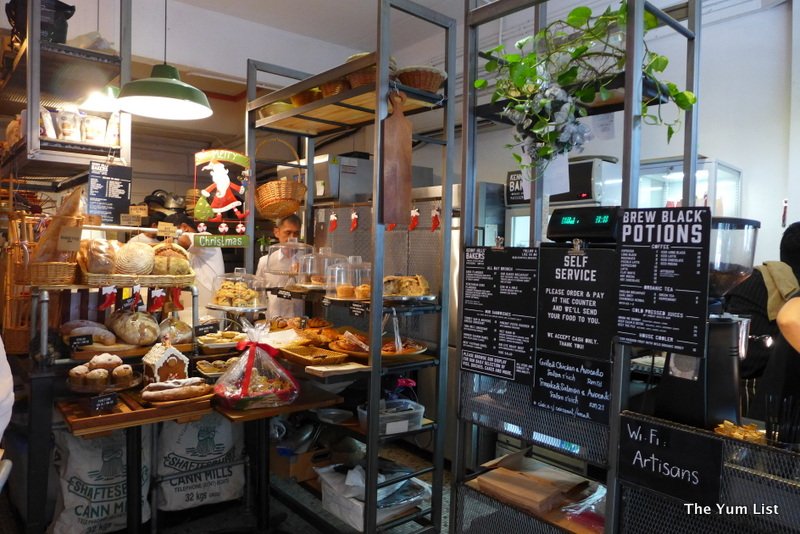 Ready to indulge in Christmas favorites, we began with a piece of classic British Christmas Cake, sultry and dense with golden and purple raisins steeped in brandy and spice. The moist cake comes modestly iced and decorated with holly for an added touch of festive spirit.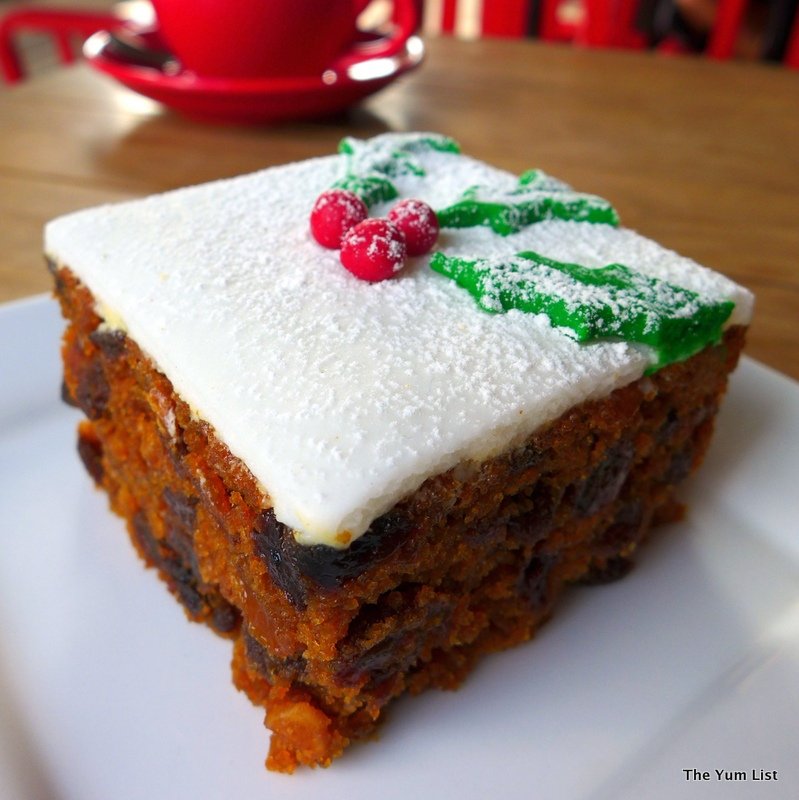 The festive fun continued with another British classic, mincemeat pies, creatively displayed with a star-shaped upper crust. The light buttery pastry enhances the spicy filling of currants and orange rind.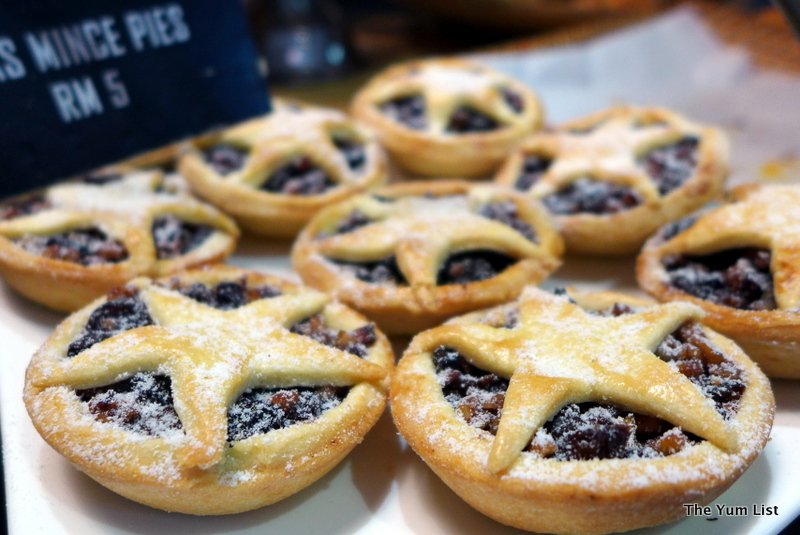 Crossing the continent, we moved on to Italy's favourite holiday bread, Panettone. Freshly baked, the lighter-than-air flaky texture reminded me of brioche, not at all dry or crumbly like the packaged varieties. With currant jewels and a few almonds sprinkled throughout, this bread lights up the heart like twinklers on a tree.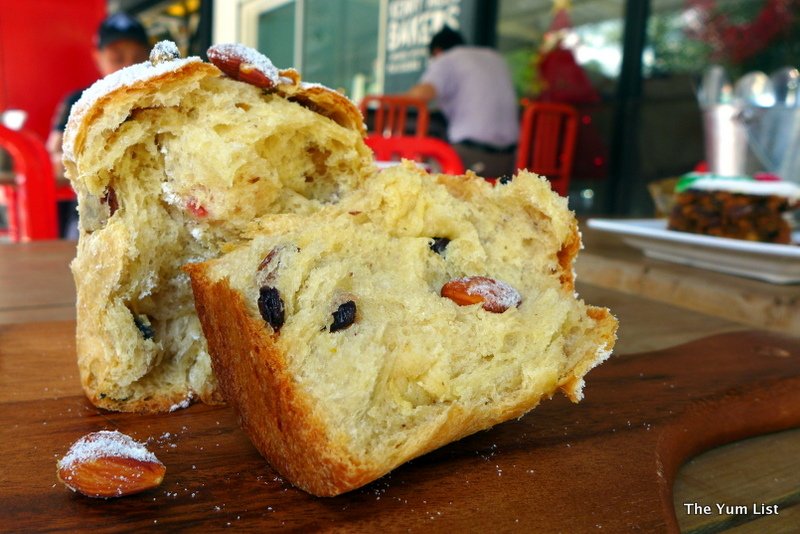 Heading north on our seasonal escapade, we next sampled Stollen, the holiday staple from Germany. Nestled into the soft cinnamon bed lies a pillow of sweet marzipan, which nearly produced visions of sugarplums dancing in my head! Instead, I dreamed of coffee on Christmas morning, and this delicious, not overly sweet, accompaniment on the side. In many of their recipes, Kenny Hills Bakers reduce the sugar to allow the flavors of the flour, the fruit, and the spices to shine through over the sweetness.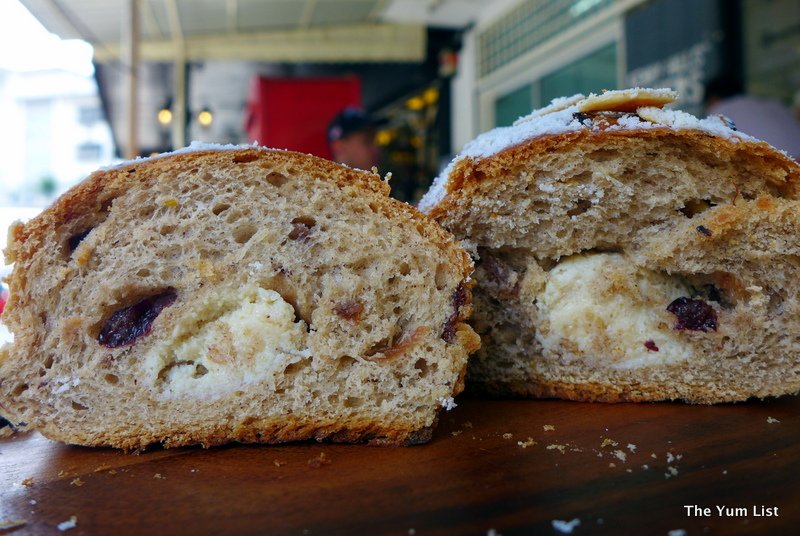 Lunchtime-goers will continue to enjoy sandwiches and savory pie standards at KHB. Today's features included a Fisherman's Pie where chunks of salmon, lemon sole, and grouper came wrapped in tissue of thick briny broth and a box of buttery crust. No bow required.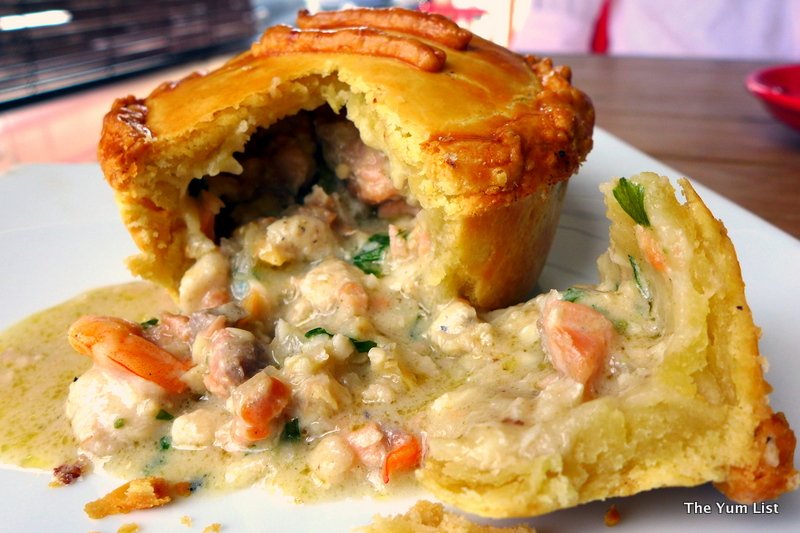 Speaking of gifts, KHB is happy to compile baskets full of gingerbread men and cookie-trees that would make an excellent hostess gift for holiday parties. And few Christmas goodies are more cheerful than a gingerbread house. The ones here come iced with snow and topped by Santa himself!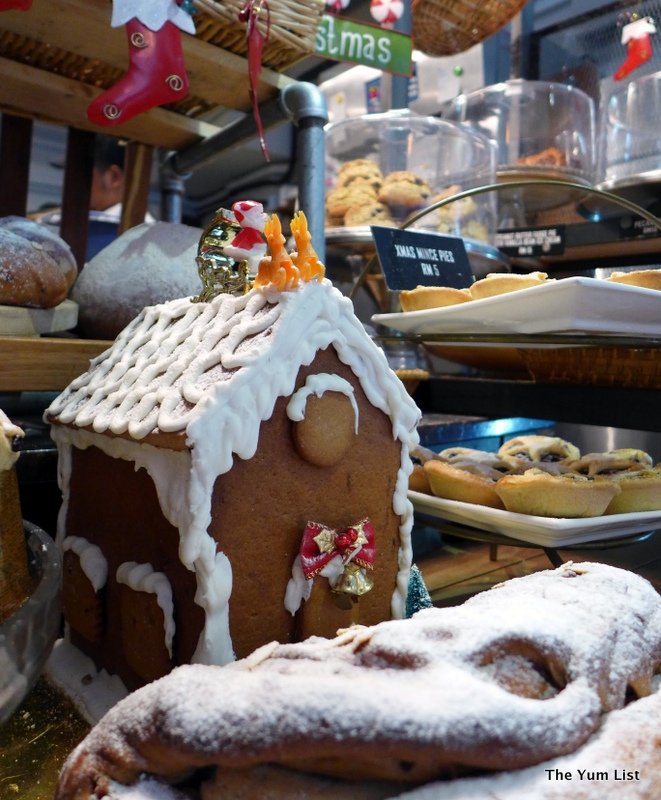 The cozy space of KHB is a lovely place to enjoy any of these Christmas delights with a smooth choice of java and a friend, but would be equally wonderful carried away for Christmas morning. Kenny Hills Bakers is open daily from 8:00 am – 7:00 pm, but will be closed Christmas Day and Boxing Day. Act fast, these gems will disappear like Santa up the chimney in less than a week!
Learn more about Kenny Hills Bakers in this post from June.
Reasons to visit: All your favorite holiday breads and pastries just in time for the season!
Kenny Hills Bakers
I-1B, Taman Tunku, Off Langgak Tunku,
Bukit Tunku,
Kuala Lumpur
Malaysia
+6 03 6206 4111
www.facebook.com/kennyhillsbakers