Langkawi has a good variety of accommodation and there is much beauty to be found around and within the island. For a convenient weekend getaway however, especially for those who'd rather not hire a car, the area of Pantai Cenang where Casa del Mar takes residence, only 10 minutes from the airport is an excellent choice. A host of restaurants, bars, entertainment and shopping opportunities are all just a stroll in the sand away.
Despite the rapid development on this side of Langkawi, Casa del Mar, with its beach front positioning and intimate 34 rooms, manages to maintain its mood of a private oasis and romantic retreat. The building is nestled in a strip amongst lush tropical gardens with flourishing bougainvillea contributing a vibrant contrast to the teal blue sea.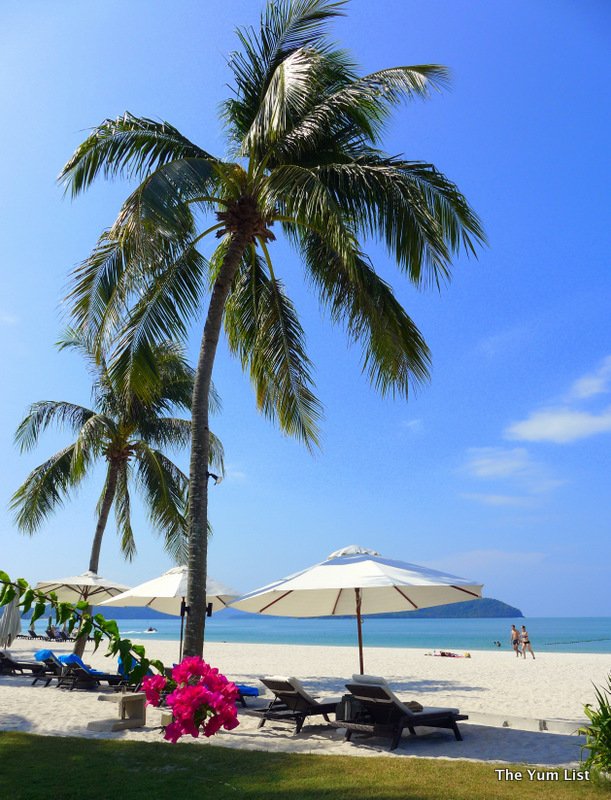 Stepping off the busy street, the reception invites us in with its cool air-conditioned room and its calming peppermint scent. Summoned to settle on comfortable lounges we're greeted with a chilled home made lemonade, and staff who warmly welcome us into their "home by the sea." Arriving just as the sun is setting however, we forego seeing our room, kick off our shoes and head straight for the beach. And this is where the true beauty of this island refuge is found: an hour's domestic flight from KL with only hand luggage, and we're out the door of work and on the beach in less than two and half hours – now isn't that bliss?
Casa del Mar is all about personalized service and one such specialty is arranging private dinners on the beach. We booked ahead for La Luna experience – a premium wine paired degustation menu set in the sand, and bordered by lanterns and torches. It's here where Champagne pops as the sun casts its final blaze across the skies that our luxurious sojourn at Casa del Mar officially begins. Find a detailed recount of what's included in a La Luna adventure here.
After an evening of fresh seafood, maybe a little too much wine, and good-natured service, we roll into our room and immediately feel at home. The Deluxe Suite is a roomy 70 square metres of space including two balconies, and separate living room, bedroom and bathroom.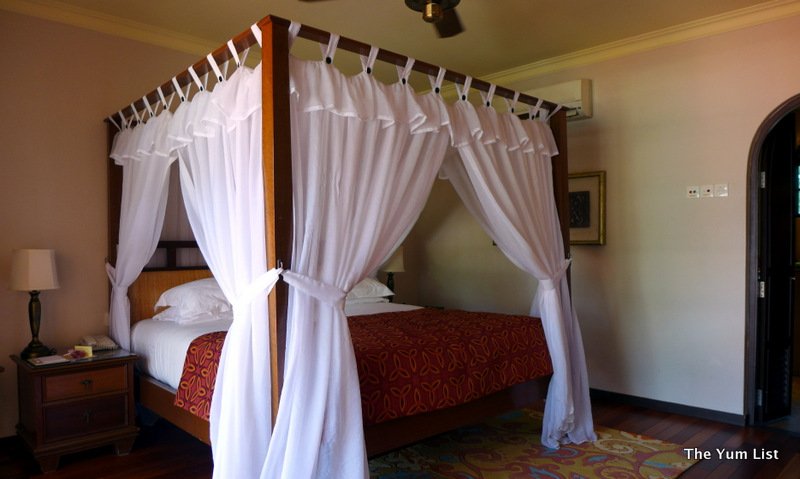 Attention to detail is a highlight with aromatherapy oils scenting the suite, a printed weather forecast and suggested activities as part of turn down service on our pillows, and a bag of potpourri as a gift from the spa. The mini-bar is stocked with premium teas, instant hot chocolate mixes, and there's an espresso machine too. Jars of cookies and peanuts, and a fresh fruit platter are thoughtful additions.
The bathroom, I'm happy to report, makes use of refillable hand soap, moisturizer, shampoo, shower gel and conditioner containers – removing the wastage of the usual disposable plastic product bottles and gifting a distinct luxuriousness to the setting. Although bottled water is provided if requested the effort to reduce the use of plastic is well noted with a message assuring the tap water is safe to drink as it runs through supplementary filters from the hotel. Separate shower, bath and double sinks are much appreciated, and if the weather weren't so beautiful that bath might have had good use.
The magic of this room however is awakening from a sound night's sleep (thanks to cloud-like beds and heavy duty blackout curtains), throwing open the curtains, and being met with the bewitching scene of palm trees in the foreground and rich blues in sea and sky in the backdrop. The patio's furnishings of chairs, coffee table and a hammock, appeal to a cup of coffee and a good book in the morning, and a bottle of wine and toast to nightfall in the later hours.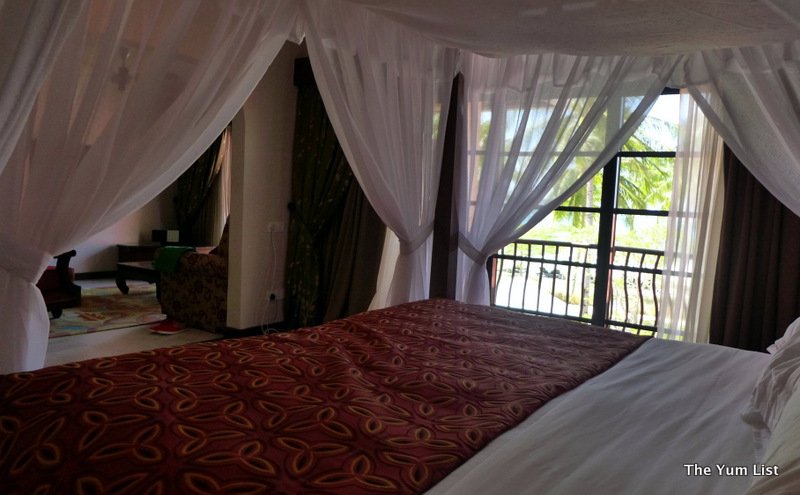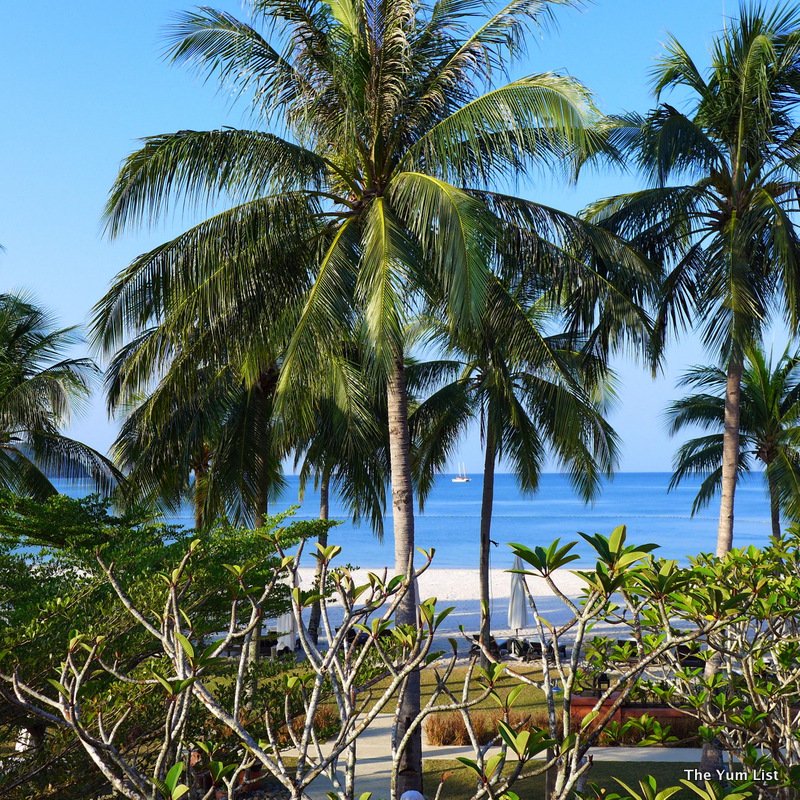 Encapsulating the feeling of a complete beach retreat doesn't mean going without the latest in technology however. We love that the rooms are equipped with air-conditioning, ceiling fan and sliding glass doors, allowing us to capture gentle sea breezes during the day, but sleep in chilled comfort at night. Complimentary WiFi, iPad docking stations, electronic safe, and 42" LCD TV showing an assortment of cable channels, keeps us connected if we so desire.
With the sun already shining bright and memories of last night's meal fresh on our minds, hunger pangs stir announcing that it's time for breakfast. It's rare to find a property that contains a restaurant that is just as much a sought after destination as the hotel itself. Ask anyone in the know on the island and they'll tell you that a meal at Casa del Mar should be high on your agenda, especially when staying on this side of the island.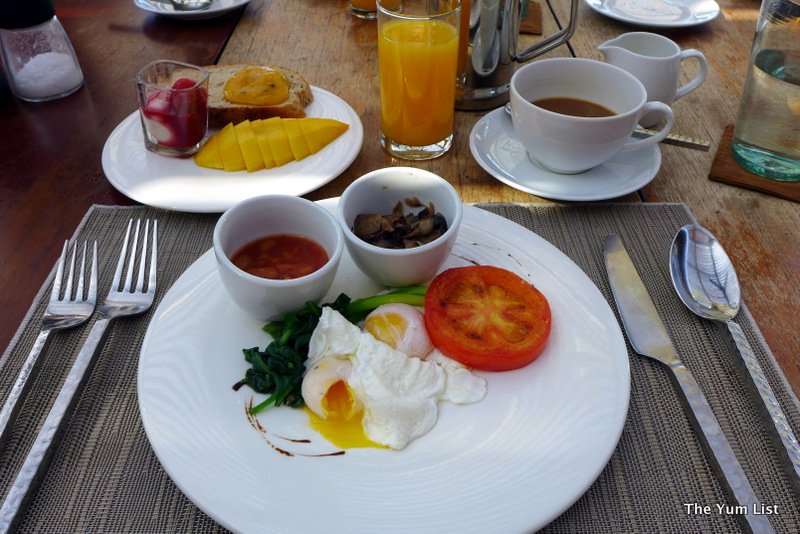 It doesn't matter where we sit at La Sal Restaurant – on the upper deck, patio, in the sand or pool bar – splendid beach and sea panoramas open up before us. At breakfast we're presented with a compact buffet supported by a la minute orders of Western and Asian favourites. Its one of the few hotels we've visited that gets outside guests lining up for brekkie too. The all day menu focuses on fresh quality produce with both local and contemporary influences, and talk of the restaurant rarely slips by without a mention of the highly attentive and friendly staff.
The pool and the ocean are our breakfast view. The pool, lined with beach chairs and white umbrellas, leads the eye further out to the patch of grass separating the hotel from the shore. Hubby takes pleasure in dipping in the sea, the Jacuzzi and the pool, being sure to report that back that all are 'fantastic.'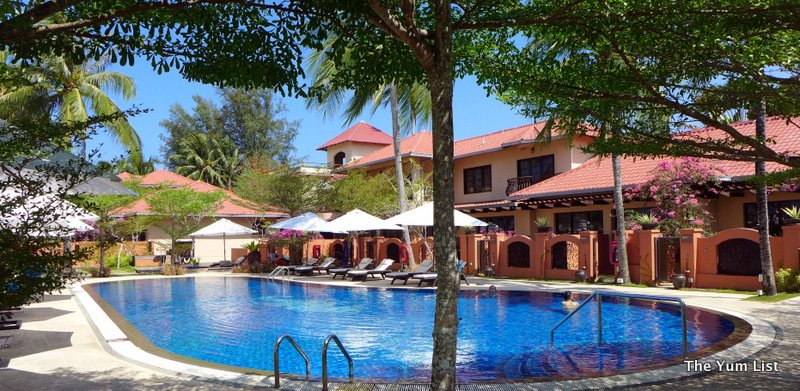 The chance to run outside for me is always a treat, but the hotel's gym supports my exercise routine on the morning I awake too late to capture the young day's coolness. A lounge equipped with shower, and tea and coffee making facilities is a pleasant location adjacent to the fitness room, ideal for freshening up for those who arrive on an early, or depart on a late, flight.
Location is magical, attention to details goes far beyond expectations, and service is personalized and professional. Even with the growing number of options on the beach, Casa del Mar remains our choice of stay on Pantai Cenang and a quick and easy getaway from KL.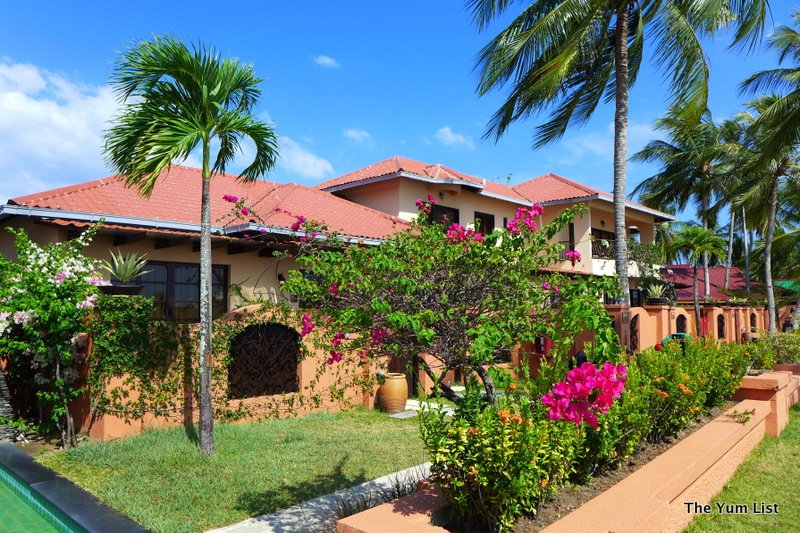 Reasons to visit: intimate luxury boutique hotel with the beach at the door; convenient and quick access to the airport; a stroll away from a multitude of entertainment and dining options; exceptional service.
Casa del Mar, Langkawi
Jalan Pantai Cenang Mukim Kedawang
07000 Langkawi
Kedah Darul Aman
Malaysia
+60 4 955 2388 +60 4 955 2228
[email protected]
www.casadelmar-langkawi.com
* Check out their website for some good deals for April and May.