Words: Aisling Cullen Photos: Monica Tindall
Spanish tapas have always been a favourite of mine. I first heard about Marta's Kitchen through Spanish friends. They raved about the cuisine there and used Marta's catering services for their son's first birthday party. I tried some of the best Spanish omelet I've ever had at that party, so I was looking forward to seeing what else the restaurant had to offer.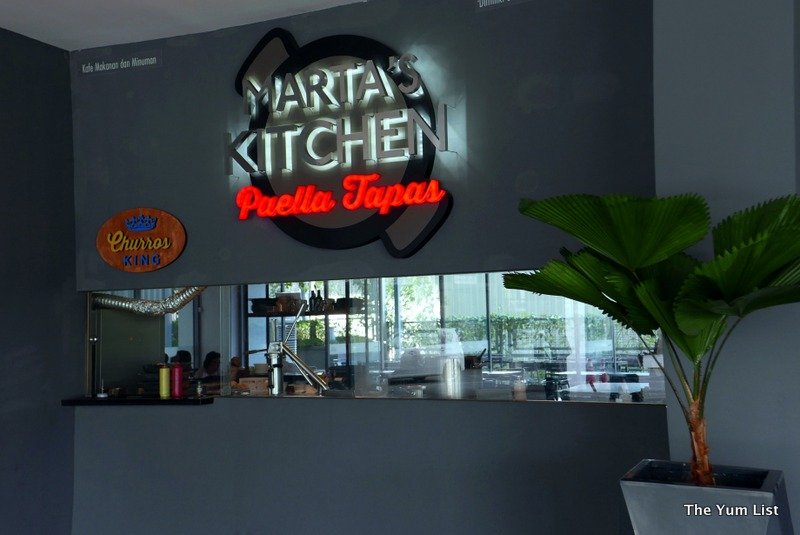 The Lady In Marta's Kitchen
Monica, Caning and I were hosted by Marta herself at the restaurant, a bubbly and vivacious Spanish woman from Salamanca with a passion for traditional home cooking. Marta's key motto is to make people happy, and her food certainly put a smile on my face.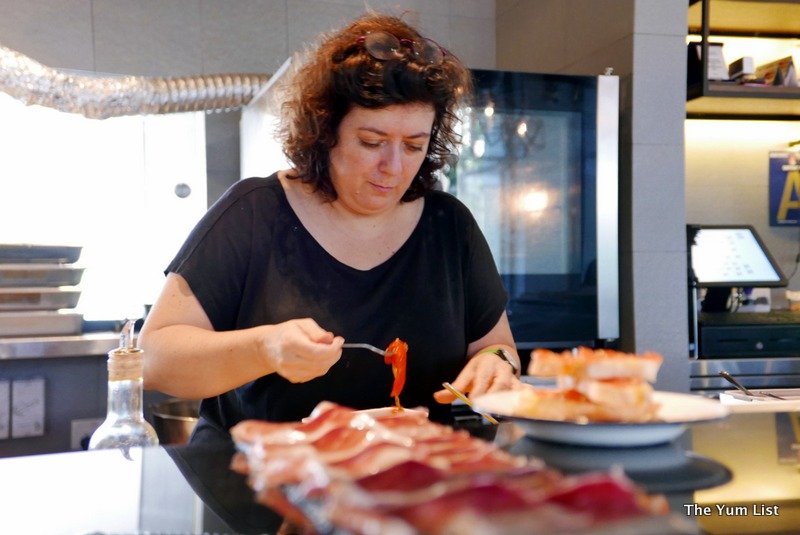 The Space at Marta's Kitchen
The restaurant has a covered outdoor space and a green area outside for kids to run around in, and Spanish pop music plays through the speakers that transported us to the Mediterranean. We also loved the kitchen that is in clear view for the customers to see, with large stove burners on display where we could see bubbling pans of paella being cooked.
While we waited for a jar of Sangria to be prepared, we snacked on some Tosta de Pimientos Asados con Pesto (RM18), which consists of crusty bread with soft grilled red and yellow peppers and pesto – simple but delicious. In fact most of the dishes at Marta's Kitchen are incredibly simple and so Marta chooses the best and freshest ingredients, which really brings out the flavour.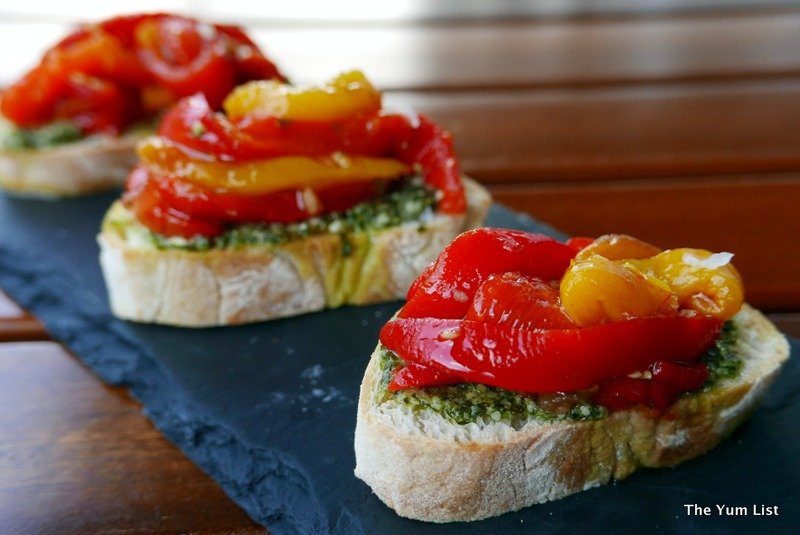 Sangria
Marta's Kitchen Sangria arrived and it was a sight for sore eyes. After a tough week of kids and work, there is no greater pleasure than sitting down with friends and enjoying a cool glass of Sangria (RM110 for 850ml). Marta's Kitchen serves both a red and white sangria, plus a cava version.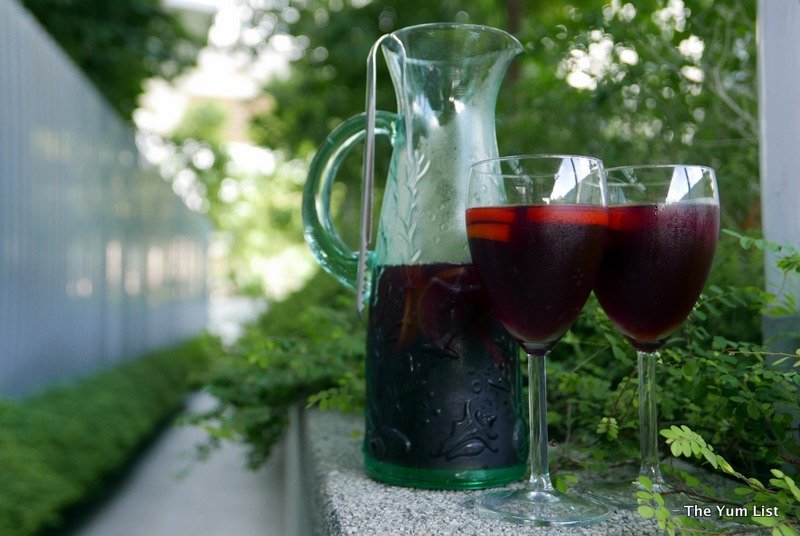 Tapas
We continued to nibble on some Jamon Serrano Con Pan y Tomate (RM23), which consist of slivers of Serrano ham that are delicately cured and melt in the mouth. The rustic bread rubbed with tomato was a simple but perfect accompaniment.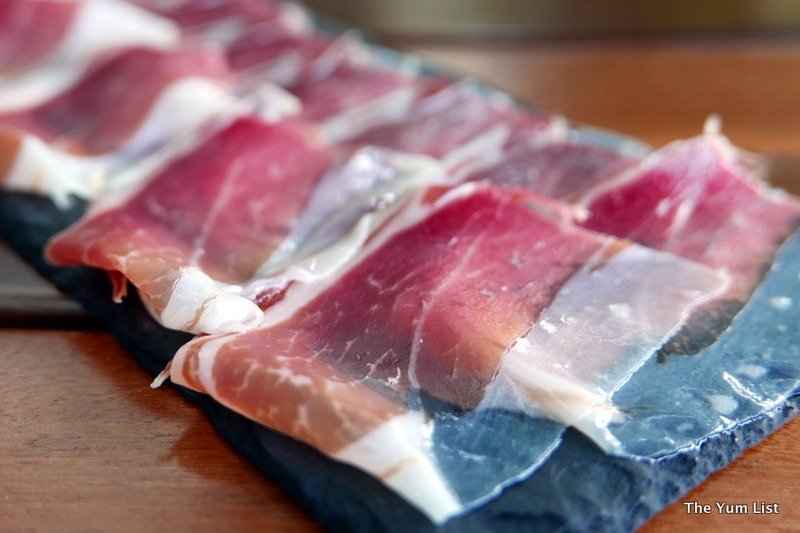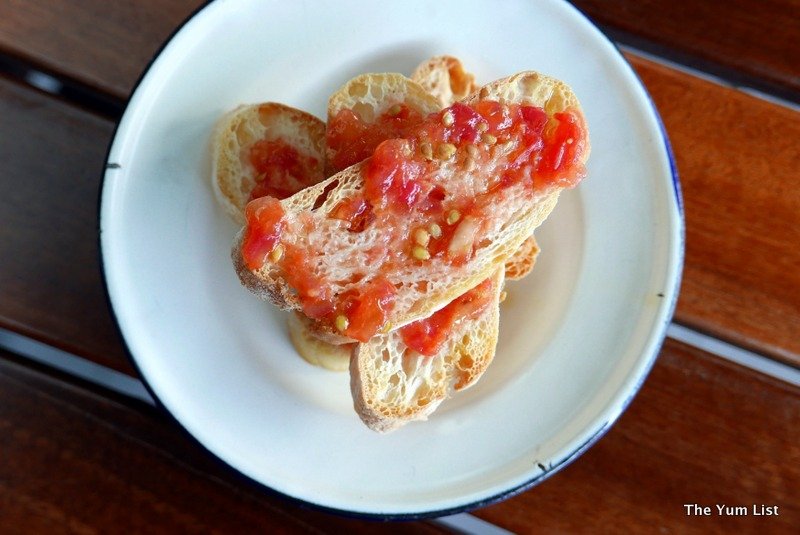 One of my all-time favourite tapas is Gambas Al Ajillo (RM25), which are fresh tiger prawns cooked in oil with chilli and garlic. At Marta's, the wonderfully light extra-virgin olive oil with tons of garlic was perfect for dipping spongy bread into.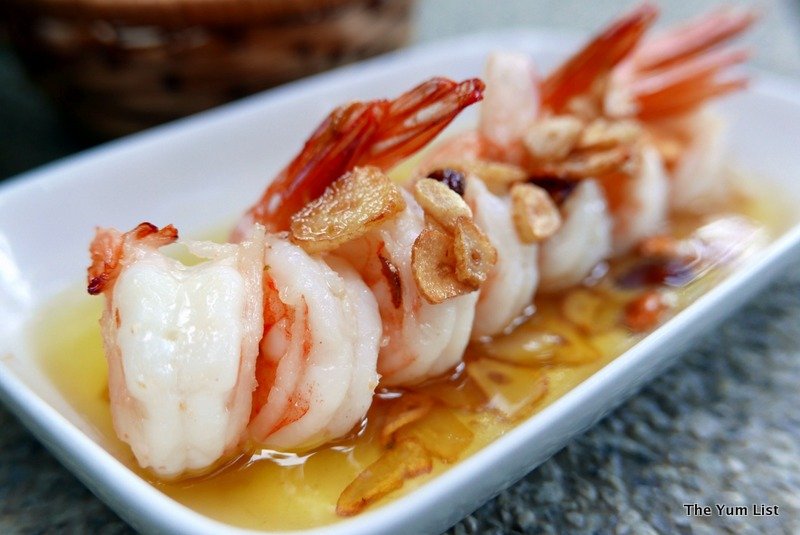 The Calamares a la Romana (RM21) is a classic. Tender deep fried squid is accompanied with a homemade garlic aioli sauce. It's a great sharing dish to have with drinks.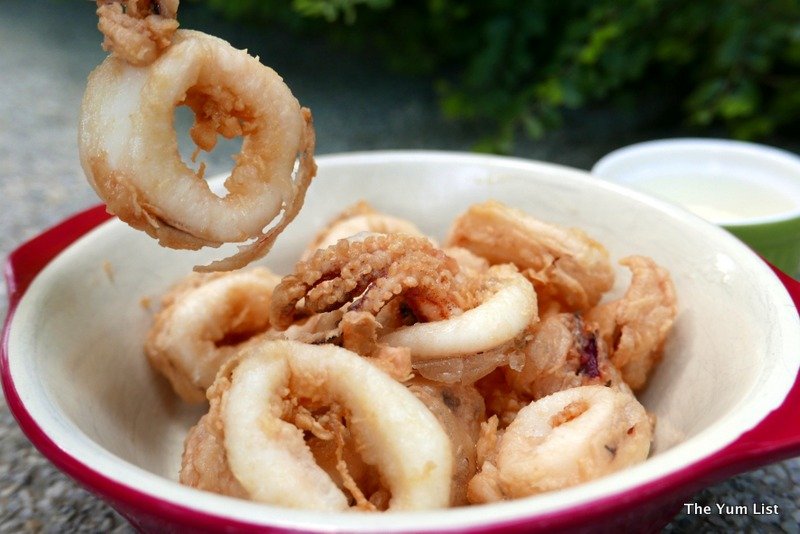 A dish that I highly recommend is the Pulpo a la Gallega (RM35). This is a Galician style octopus with creamy mash potatoes and pimenton sprinkled on top. I could eat this all day! It was such a rustic and homely dish.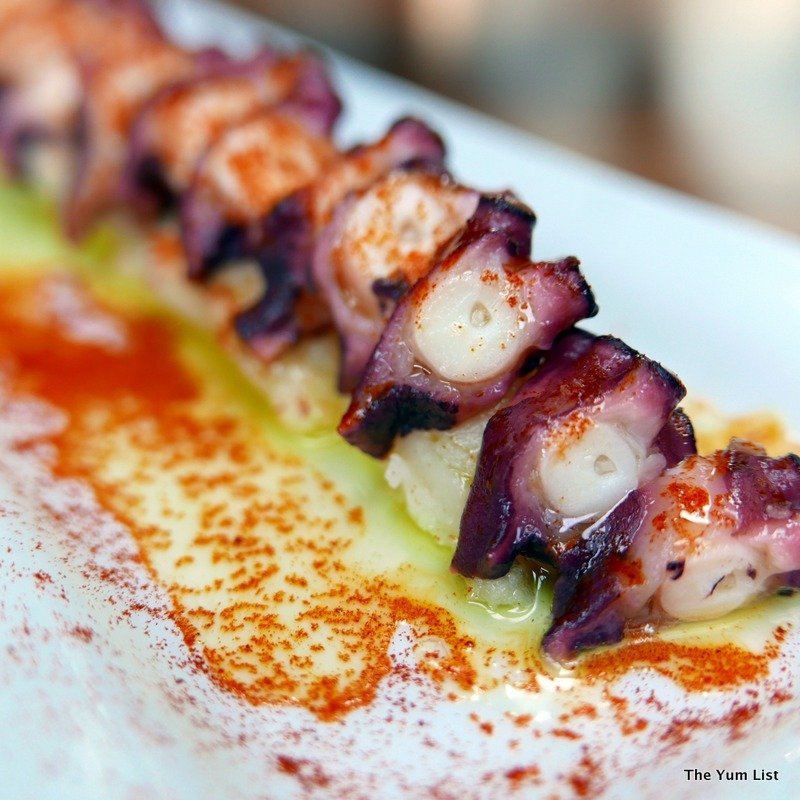 Marta told us that the Spanish are crazy about their croquetas and take the recipe very seriously. She takes several steps to make the Croquetas de Jamon (RM20 – ham) and Croquetas de Pollo y Champinones (RM18 – chicken and mushroom), which includes creating the most creamy béchamel sauce and setting the croquetas overnight. Once firm and chilled, they are fried and have a delicious crispy and thin crust.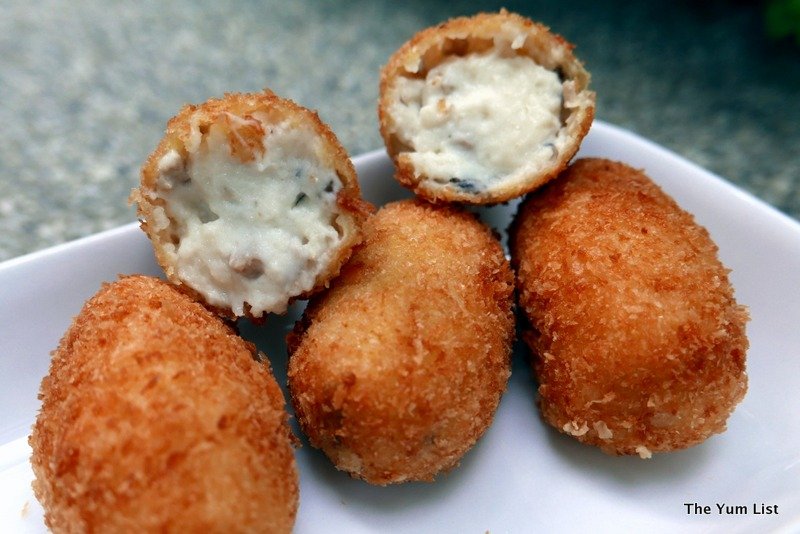 Something Heavier
When the Iberico Pork Ribs (RM170 full rack/RM85 half rack) arrived at the table, everyone oohed and aahed. Sticky caramelized pork meat just falls off the bone on these ones. There is a balanced mix of sweet and savoury to the sauce. Just remember to preorder this dish five hours in advance.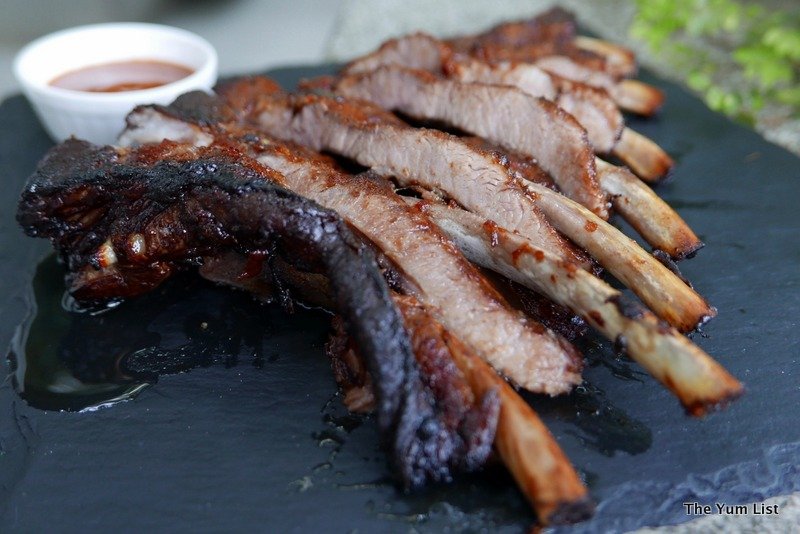 Another classic tapa is the Patatas Bravas (RM18) and in my opinion, Marta makes the best in KL. Deep fried potatoes are served with garlic aioli and their signature spicy sauce. There is a delicious smokiness to the spicy sauce, which sets this dish apart from others that I have tried.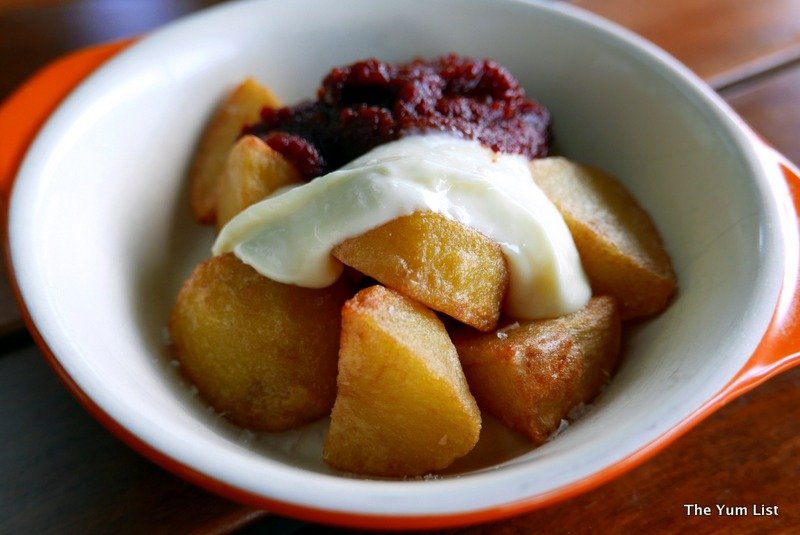 Marta reckons that she has created over 10,000 paellas in the 18 months that her restaurant has been open. She confessed that after experimenting with a number of different types of rice for her paella, she uses a sushi rice. Its not very Spanish, but with what is available in KL it works so well! We tried the Valenciana Paella (RM37), which is stacked with mussels, prawns and calamari. Although its not served in a paella dish, you can still taste the sticky caramelised edges from the pan.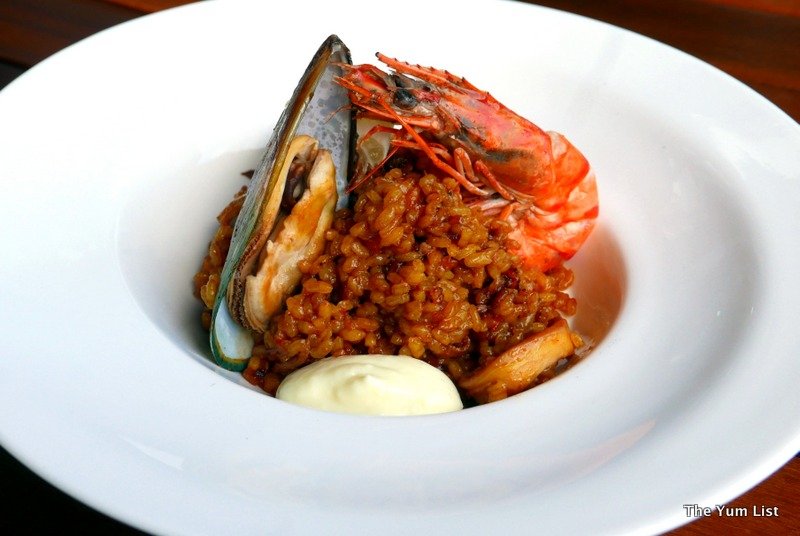 Spanish Dessert
To finish, we shared Los Churros Con Chocolate (RM16), which we all agreed are some of the best churros we've tasted. Crisp on the outside, chewy on the inside… just heavenly! The churros also came with a milky chocolate sauce for dipping.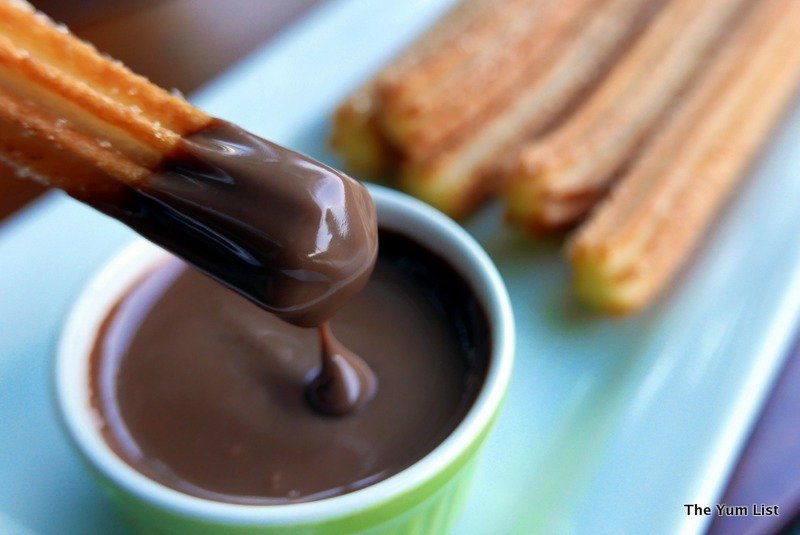 After lapping up the sangria with the sun shining outside, we decided to switch to a few gin and tonics. Marta's Kitchen specialises in several varieties. We had the Siderit Ginger & Lime (RM28), the Gin Mare with Basil & Orange Slices (RM28) and Siderit with Orange & Strawberries (RM28). Each was perfectly refreshing and it would be easy to come back everyday just try another.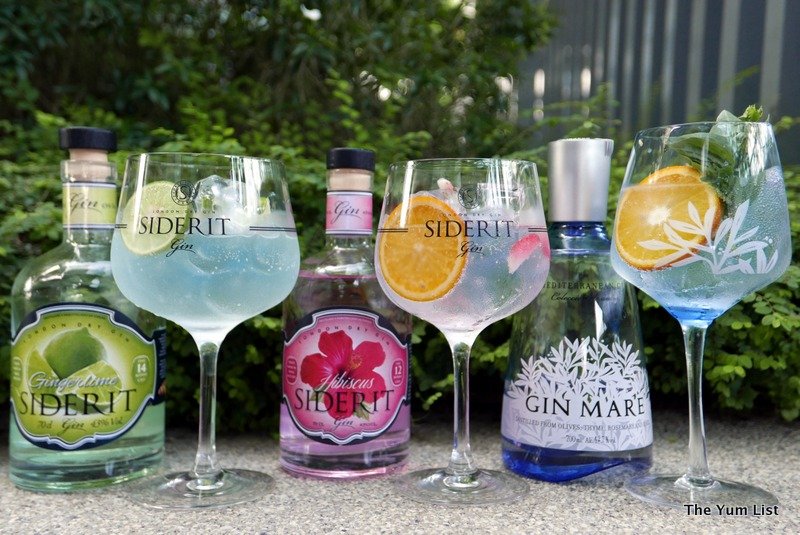 Feeling totally relaxed and chilled out from the gin and tonics, I didn't want to leave. Marta's Kitchen has a truly continental vibe, friendly staff and amazingly wholesome and authentic Spanish tapas that makes this neighbourhood restaurant a top choice for me.
Reasons to visit: authentic Spanish cuisine and a friendly relaxed setting; don't miss the capsicum bread, the Serrano ham, the paella and of course the churros!




Marta's Kitchen – Spanish Restaurant
The Signature, Jalan Sri Hartamas 22,
Desa Sri Hartamas, Kuala Lumpur
Malaysia
Open daily: 11.30 am – 11.30 pm
+6 03 6411 0832