Monica Tindall
Beachfront properties are premium real estate around the world. Match them with lush tropical landscaping on a cliff that captures some of the most magnificent sunsets you can imagine and a stretch of sand that is bordered by the blue waters of the Gulf of Thailand and, well, you've got something nothing short of breathtaking. Formerly the site of Baan Taling Ngam Resort, the island's first ever luxury resort, InterContinental took over in 2012 in a multi-million-pound investment completing restoring the resort and returning the property to legendary status.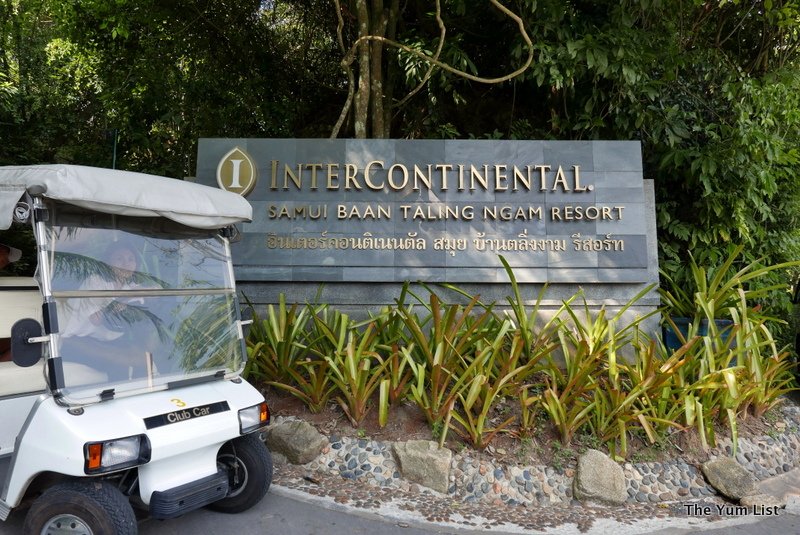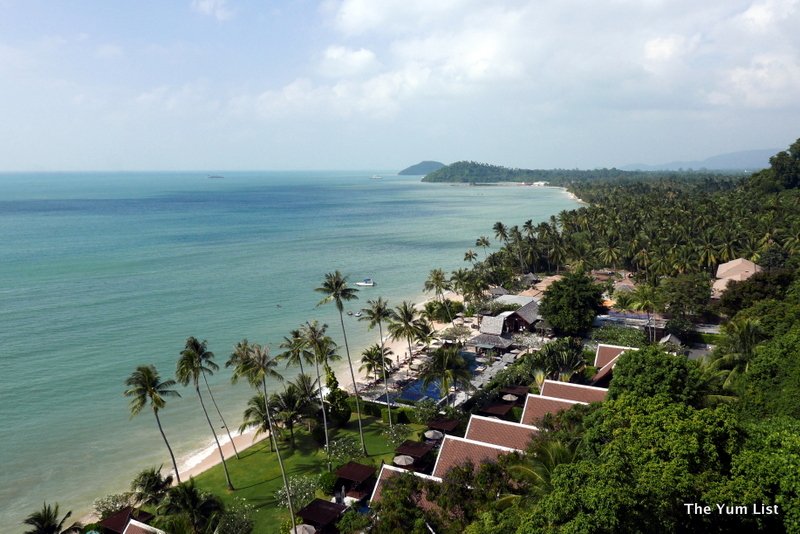 Meaning, "home on a beautiful cliff," in Thai, the InterContinental Samui Baan Talin Ngam Resort is adeptly named with its seventy-nine guest rooms, suites and villas terracing down amongst luxuriant gardens to a milky white beach and further out to lazuli waters. The horizon is stippled with green mounds of uninhabited islands, breathing enchantment in the wonder of unexplored territory. It's here, in paradise we spend three days appreciating the beauty of nature, organic design, and heartfelt service so connected with the people of Thailand.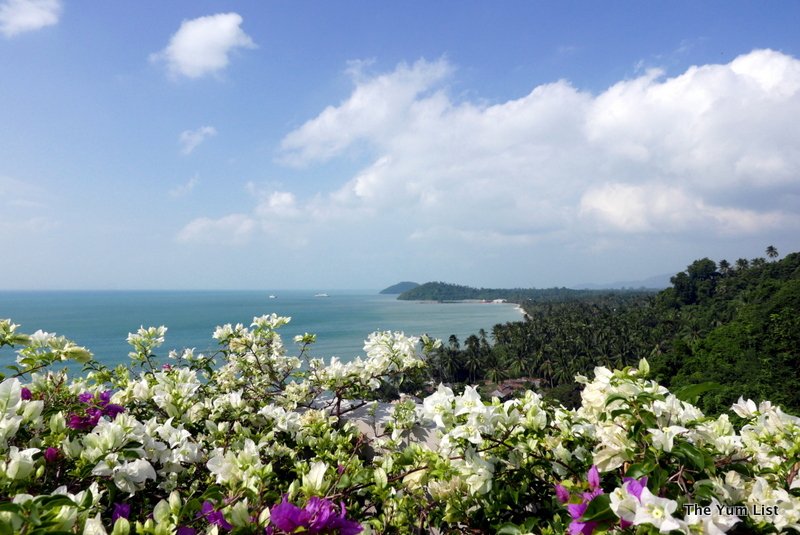 The Club Treatment
Upon arrival we're relieved of our luggage and led to armchairs with spectacular views of the sea. Awaiting us are chilled scented towels and a refreshing beverage. But that's just for immediate relief. We're presented with a list of welcome beverages, wine, coffee and tea – whatever we want is ours – and our personal host Ms. Seen sees to it that we feel sincerely welcomed throughout our stay.
Ms. Seen, gives us a handphone with direct dial to her number and those of her colleagues. She arranges our table reservations, checks in on our food preferences and walks us through the inclusions of our stay. Most of all, she lets us know that she's there to care for us. This is our home away from home and she will look after us as if we're family.
The club lounge of the InterContinental Koh Samui is not tucked away in a separate room but provided throughout the hotel. Non-alcoholic beverages are freshly prepared throughout the day and afternoon tea – a "birdcage" of sweets and savouries – are served in the lobby alongside those spectacular views. Breakfast is taken at Amber, the all-day-dining restaurant, but club guests can also have it delivered to their room. In the evenings, cocktails and canapes are provided at Air Bar, a matchless location for taking in the close of day.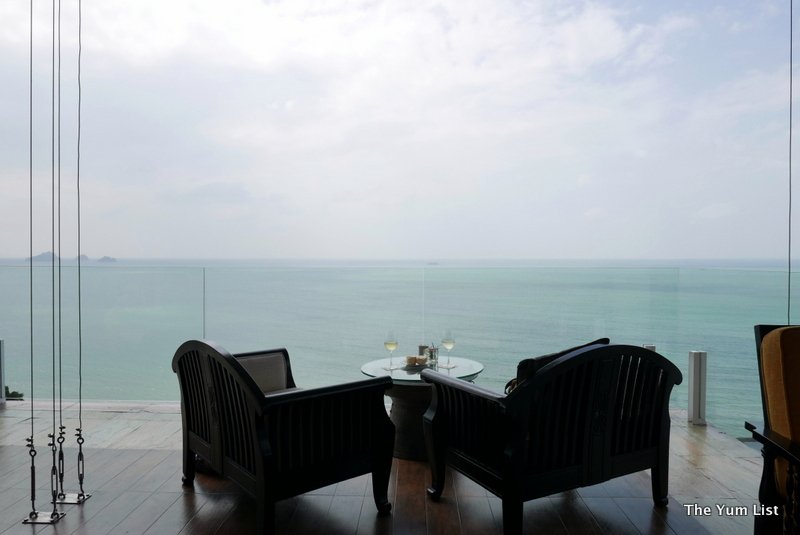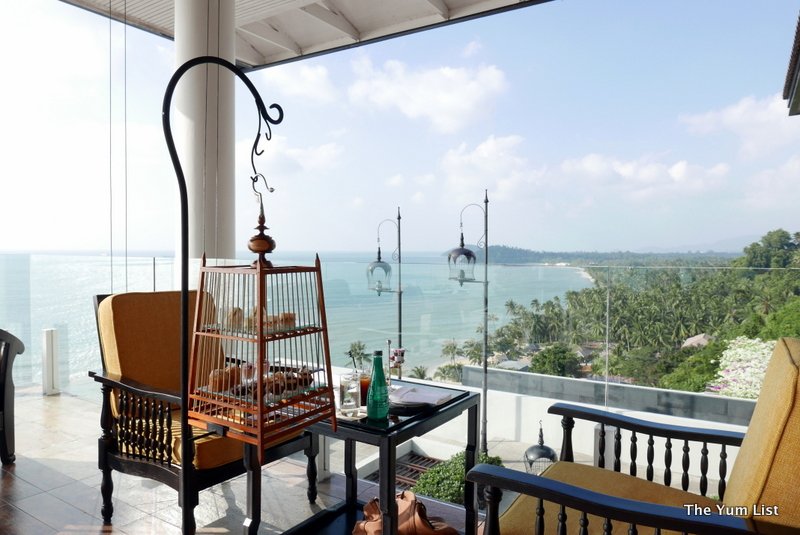 Ocean View Room
It's a hard choice deciding where to spend our time at the InterContinental Koh Samui; in the lobby with those fabulous views, by the beach with those fabulous views, or in our room with those fabulous views. Built into the hillside everything has an ocean view.
Rooms are appealing with their white bright finish and coastal appeal. Small accents of pastel colours in cushions and an artwork leaves the sea and sky to do the rest. Opening up to a private balcony with daybed and dining area, even the entry level rooms are a whopping 67sqm. Bathrooms are complemented with dual vanities, separate bathtub and shower and quality bath products. There's a mini-bar filled with gourmet products, good coffee and TWG tea. A fruit platter that is refreshed daily too is an appreciated touch.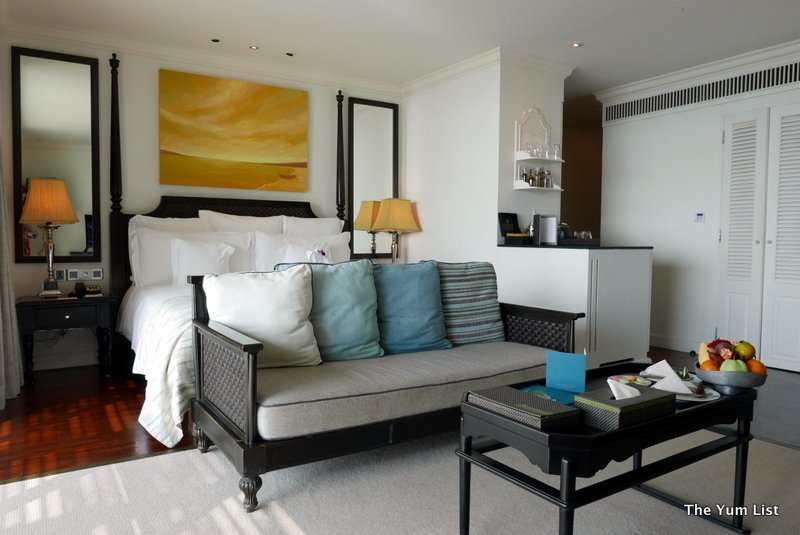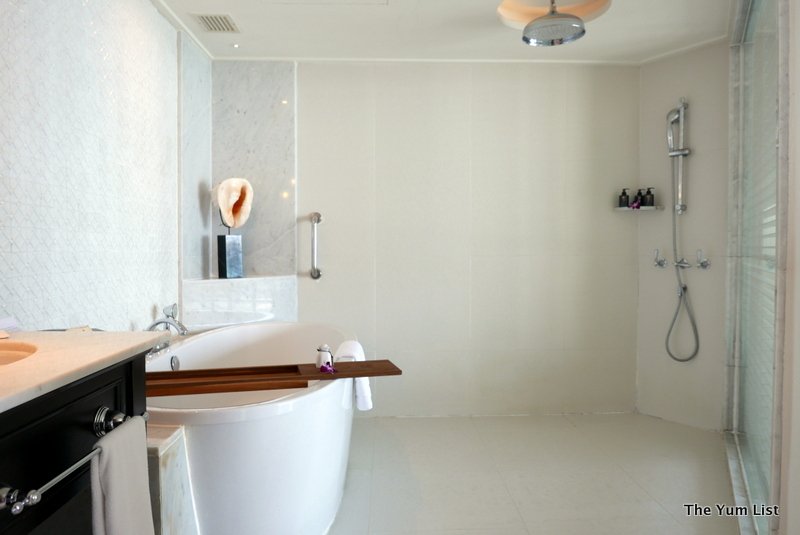 Facilities at InterContinental Samui Baan Talin Ngam Resort
Wooden walkways weave between dense jungle making even a walk in the middle of the day a pleasantly refreshing experience. Buggies can be called to access the hotel's facilities but I'd much rather take a trek through the luxuriant foliage. From our lodgings to the beach is about a 5-minute walk – check out the photo below to see the path and you'll see why I enjoy the excursion.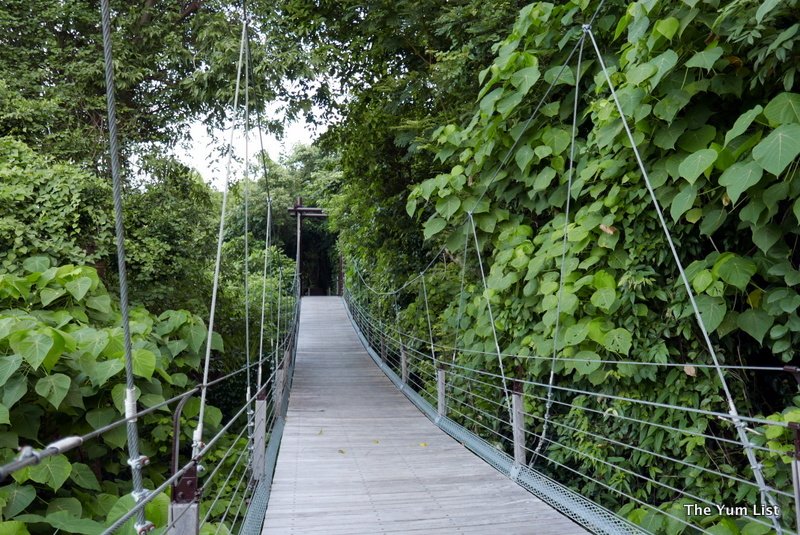 Often websites put a polished spin on resorts that don't always match the reality. This is one case where the site, however, undersells the experience. Two pools are shown in the gallery, but there are actually numerous peaceful ponds hidden within the resort. A blue pool, orange pool, yellow pool and red pool are some that I discover. On top of that lawn villas have their own dipping facilities, there's a beach pool and another up by the lobby too.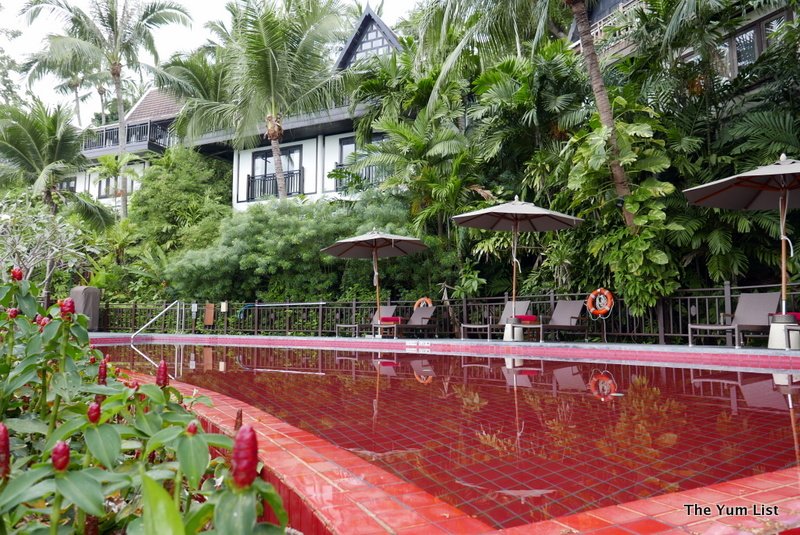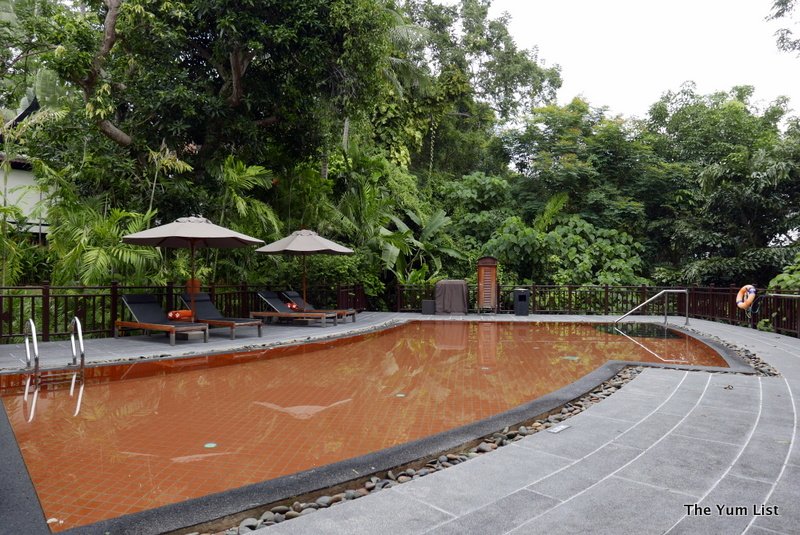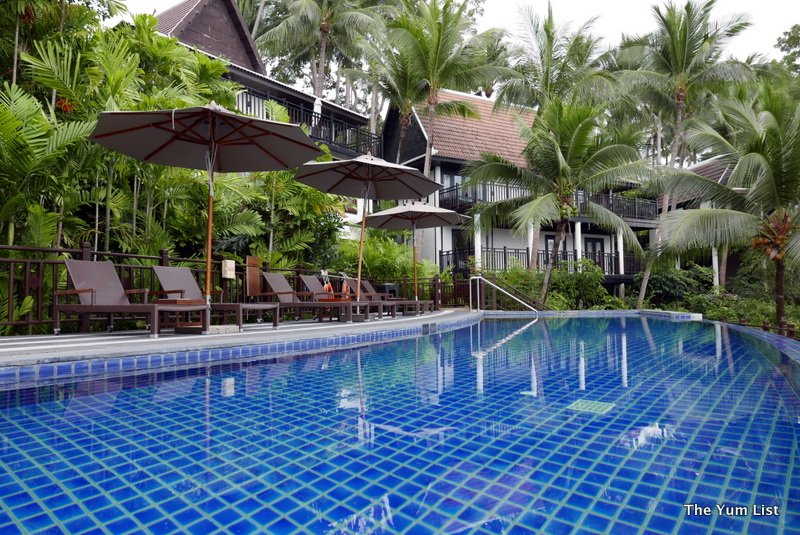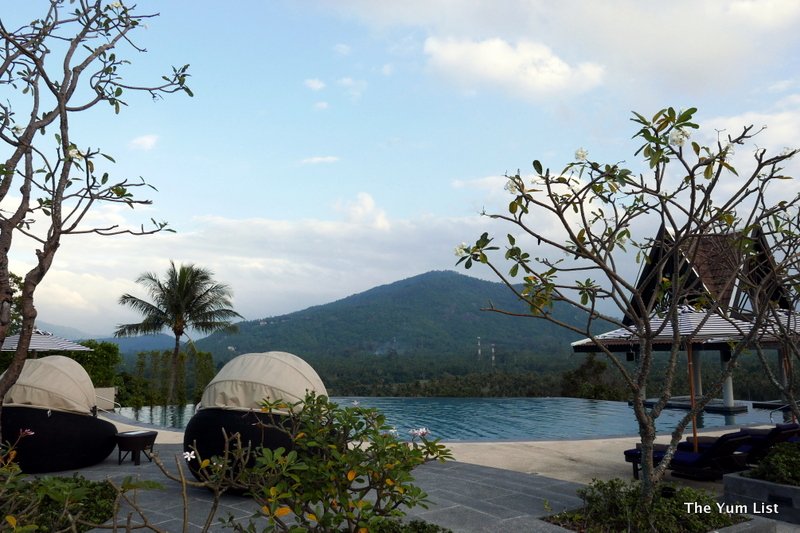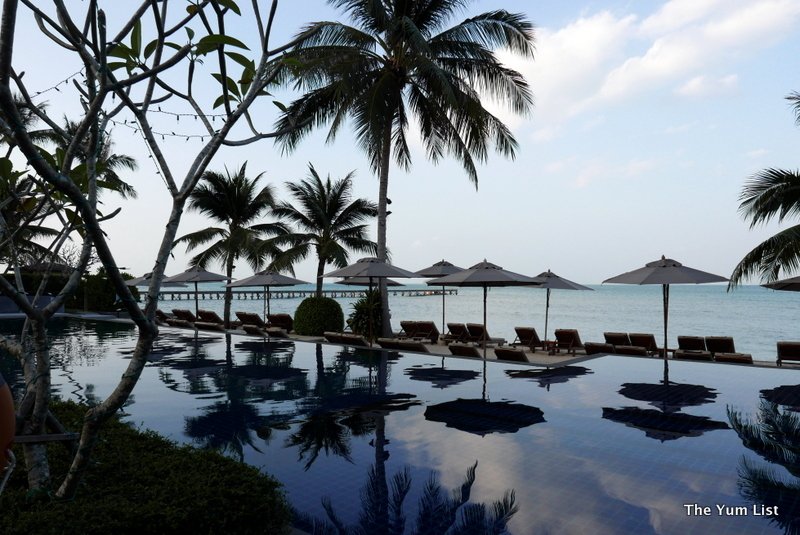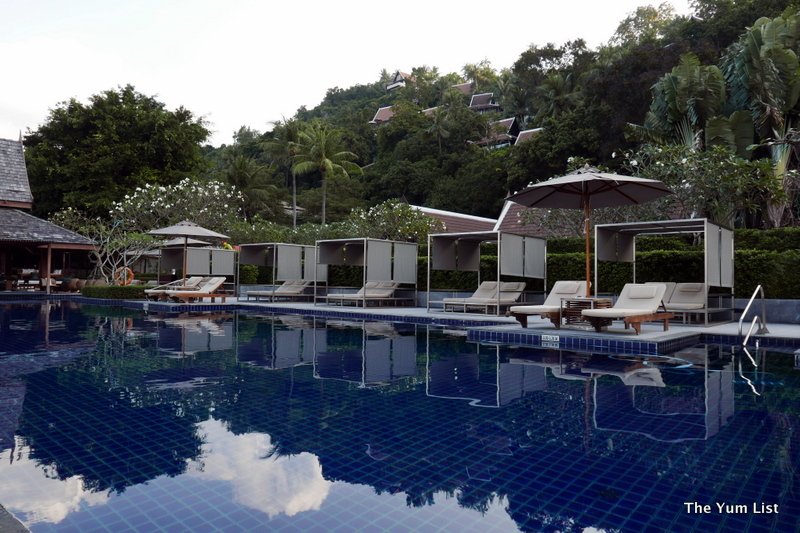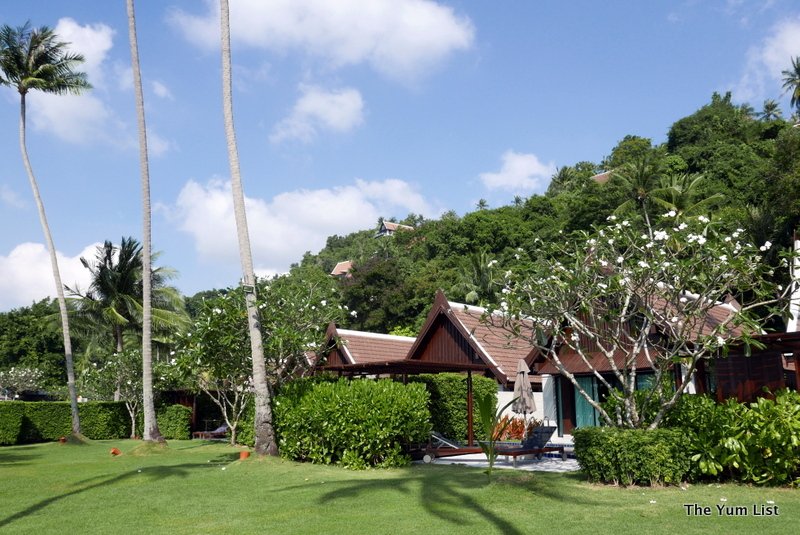 The private beach is set with sun chairs and umbrellas and a popular activity is to take a walk along the pier. A glass-walled fitness room looks out to the sea and has a good range of cardio machines supported by free weights, mats and balls. The activity centre below provides any number of pastimes such as table tennis, bicycles and a range of watersports. In the heat of the afternoon, a session in the spa is highly recommended.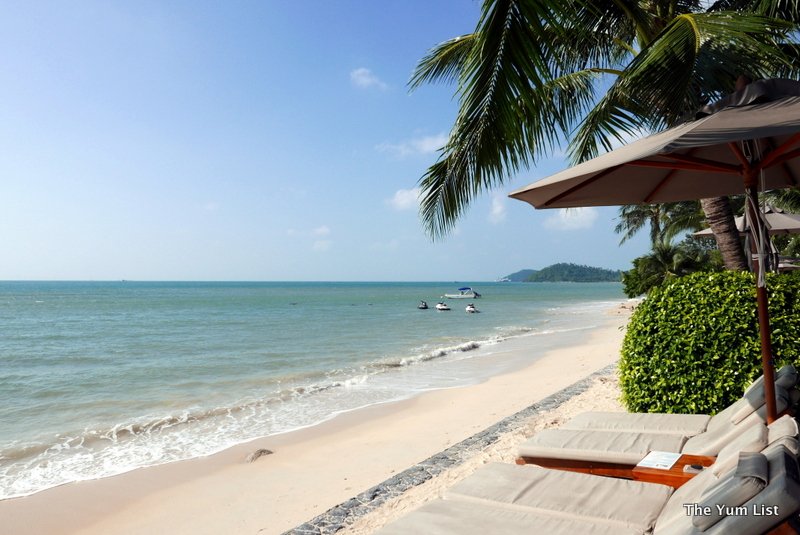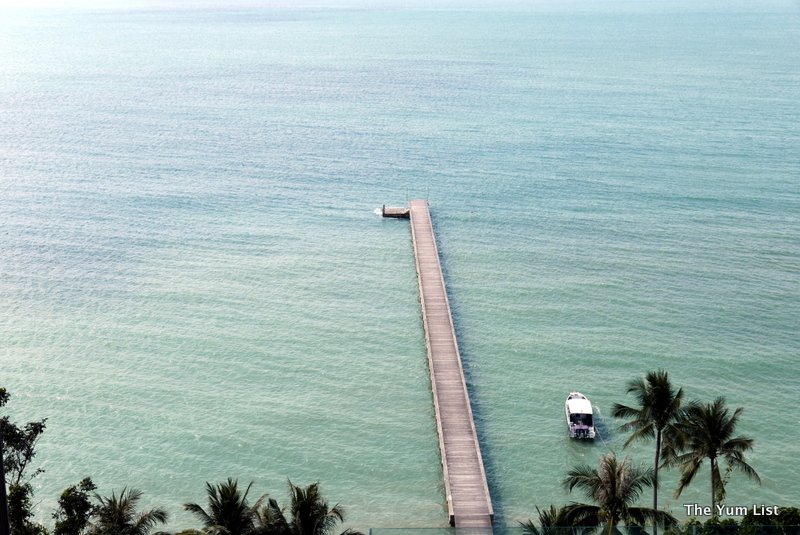 The team at the InterContinental Samui Baan Talin Ngam Resort have a collection of trips outside of the resort that can be arranged as quickly as a phone call. We pick up some Thai cooking tips with a visit to the local market followed by a cooking class and lunch with Chef Tao. Read about the experience (and learn how to make egg nets!) here.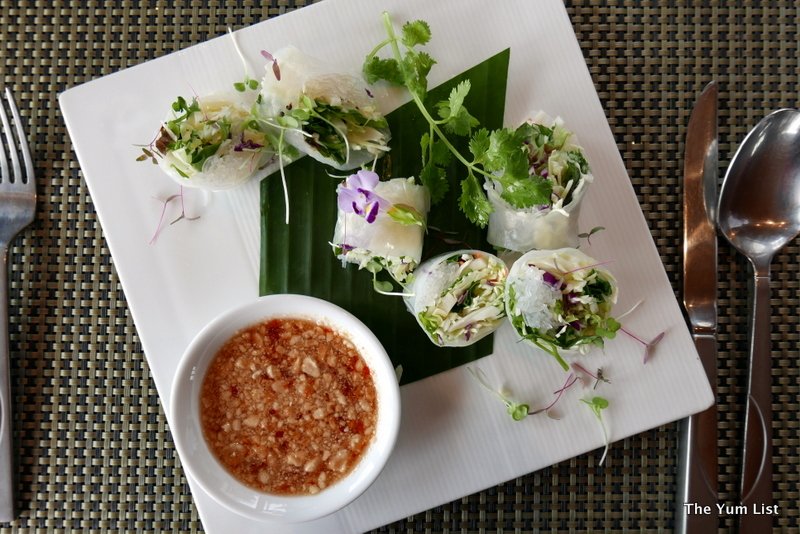 Dining, InterContinental Samui Baan Talin Ngam Resort
There's no shortage of dining options with Amber, Flames and Air Bar providing stunning locations and constantly rotating menus. Amber, the all-day-dining restaurant offers buffet breakfasts and a rotation of themed dinners such as Japanese, Indian and Thai, along with an extensive a la carte menu of Asian fare. Find a more comprehensive look at Amber here. Flames is the beachside grill, perfect for quick bites and a cocktail, while Air Bar is the place to be at sundown.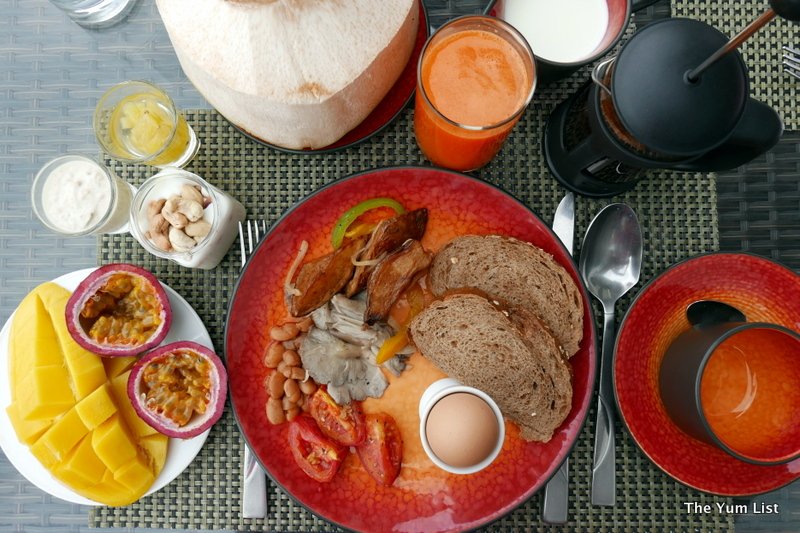 Air Bar is not only the place to go for sunset when staying at the InterContinental Samui Baan Talin Ngam Resort, but is a destination bar on Koh Samui itself. Boasting some of the best views on the island, a stool at the bar or nest on a daybed are hot tickets. Paired with the signature, Royal Samui Sunset Cocktail, a vibrant combo of Phraya rum and fresh pineapple, and live entertainment, it makes a memorable holiday event.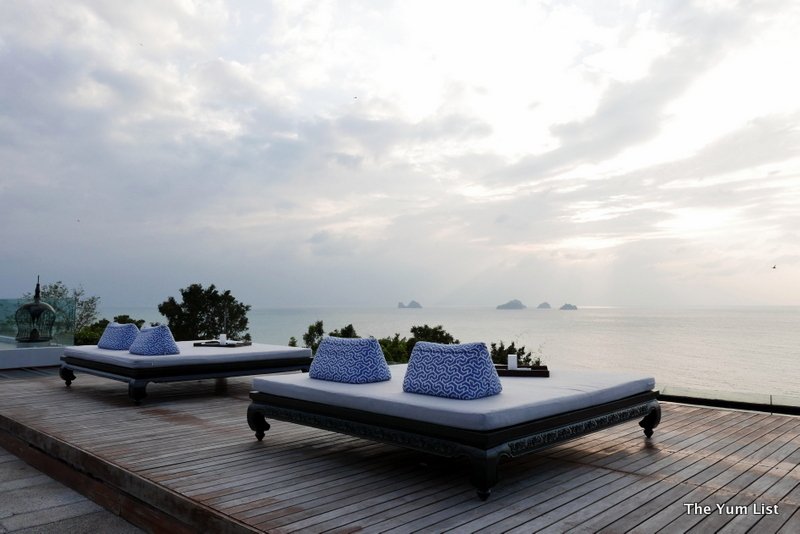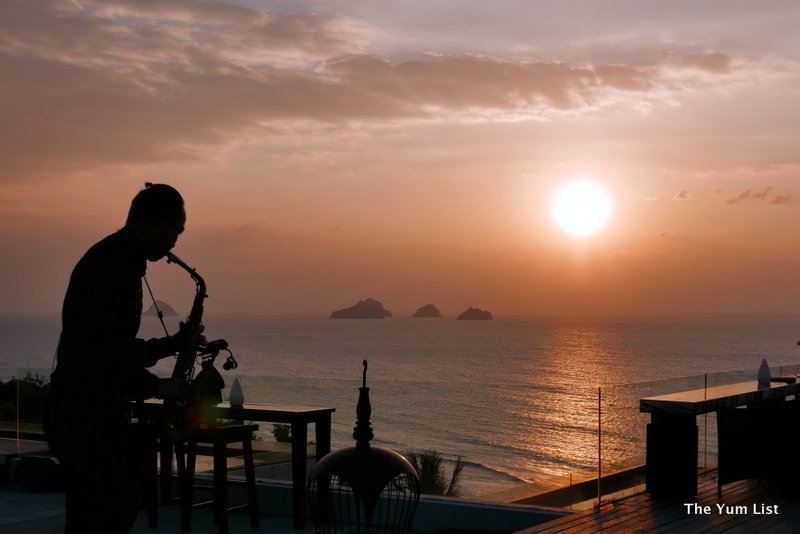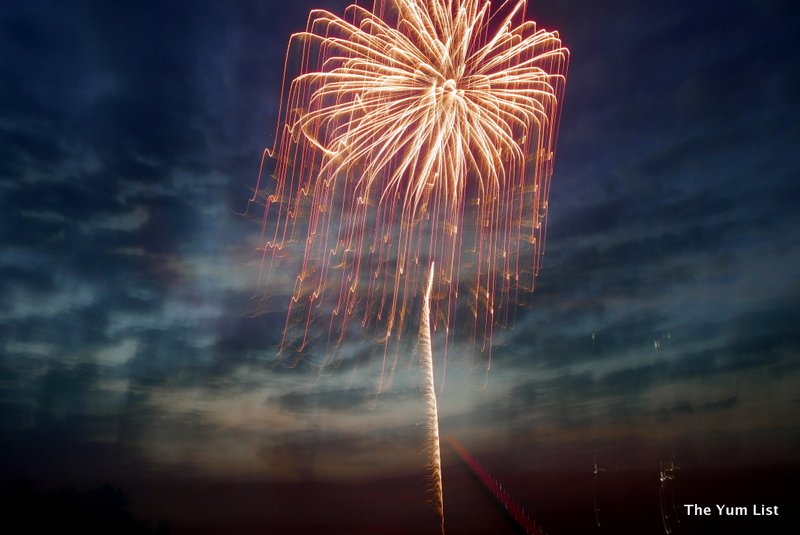 Time spent at the InterContinental Samui Baan Talin Ngam Resort has been a breath of fresh air (literally, with the thriving greenery and sea air); the peaceful natural surrounds and sense of care has left a warm memory in our hearts, and the awe-inspiring location an imprint on our minds.
Reasons to visit: stunning location with some of the best views in Koh Samui; Air Bar is the place to go for sunset, even if you're not staying in the resort; all lodgings have an ocean view; lush tropical gardens; club service is some of the best we've come across in our travels.
InterContinental Samui Baan Talin Ngam Resort
295 Moo 3 Taling Ngam Beach
Surat Thani
Koh Samui 84140
Thailand
+66 77 429100
samui.intercontinental.com