Monica Tindall
There are many reasons to love Hong Kong. Endless shopping opportunities, an incredible food scene, happening bars, countless sources of entertainment and those stunning Victoria Harbour views to round up just a few.
The city has so much to offer it can be overwhelming to sort through the options – especially for FOMOs (Fear Of Missing Outs) like me. Taking the fret out of decision making, Marco Polo Hongkong Hotel is an effortless choice. With its harbour view rooms, in-the-know concierge, refined Continental Club, and oh, did I mention that it is also resident in the largest shopping mall in Hong Kong, Harbour City (?!); there's no need for anxiety, as a stay at Marco Polo Hongkong Hotel has every angle covered.
Location Location Location – Marco Polo Hongkong Hotel
Besides residing in the city's largest shopping mall, Harbour City, Marco Polo Hong Kong Hotel sits footsteps from the Star Ferry and Hong Kong's cruise terminal. Kowloon Park, Hong Kong Museum of Art, Hong Kong Space Museum and Hong Kong Cultural Centre are all within walking distance. Walking the alleyways in the district awards a plentitude of treasures for foodies and shoppers in Tsim Sha Tsui, the city's most active commercial, shopping and business hub. And, Marco Polo Hongkong Hotel makes that exploration even easier with their Handy Smartphone service.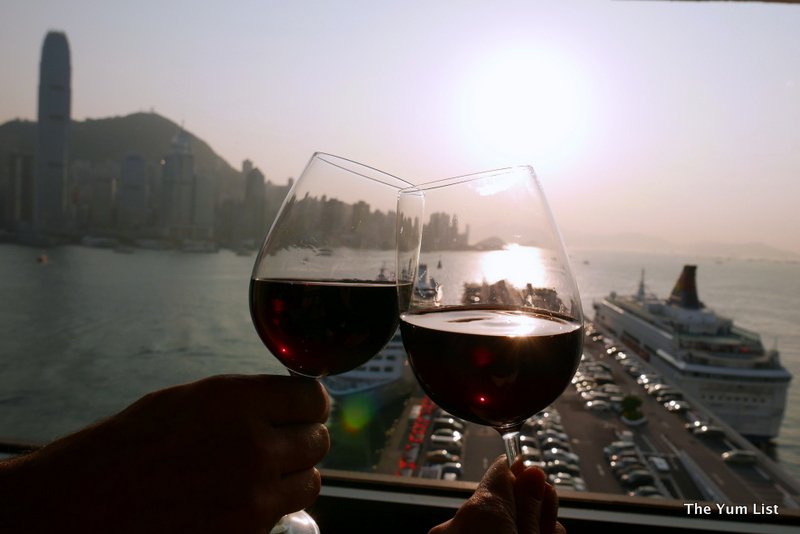 Handy Smartphone
The hotel's Handy Smartphone, fitted in every guestroom appends a level of comfort usually only found at home. We've used the Handy Smartphone service before and enjoy the convenience of having a local number that can be used for complimentary local and International Direct Dial calls to Australia, China, Germany, Japan, Korea, Thailand, Taiwan, the Philippines, the UK and the USA. What I didn't realize in the past, however, is that it can also be used as a Wi-Fi devise to link to other mobile devices. There's no need for international roaming or portable Wi-Fi when staying at Marco Polo Hong Kong Hotel, just pick up the Handy Smartphone and out we go. The hotel is such a comfortable place, however, that you may find it difficult to pull yourself away.
Continental Harbour View Rooms – Marco Polo Hongkong Hotel
The hotel exterior has seen a recent renovation and, now with a fresh look, guests are able to savour unobstructed panoramas of Victoria Harbour and the legendary Hong Kong skyline in Harbour View Rooms and Suites. Being one of the older properties in the city, the hotel flaunts spacious rooms, ones that you could literally swing a cat in, that are found few and far between in more recent constructions.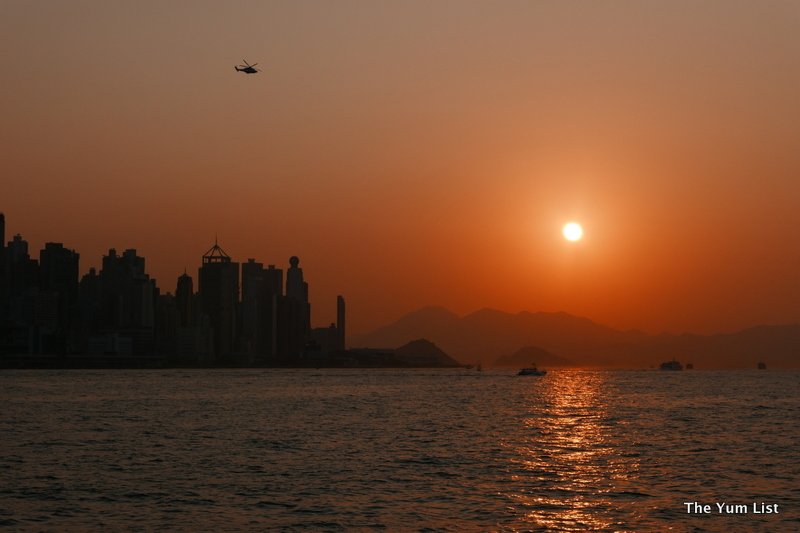 The interior design keeps its classic look with polished timber furniture, shiny metal and marble surfaces, and simple beige walls and linens. The rooms are brightened with subtle artworks and floral arrangements – not too much though, not to deter from the alluring sight of the harbour and island city.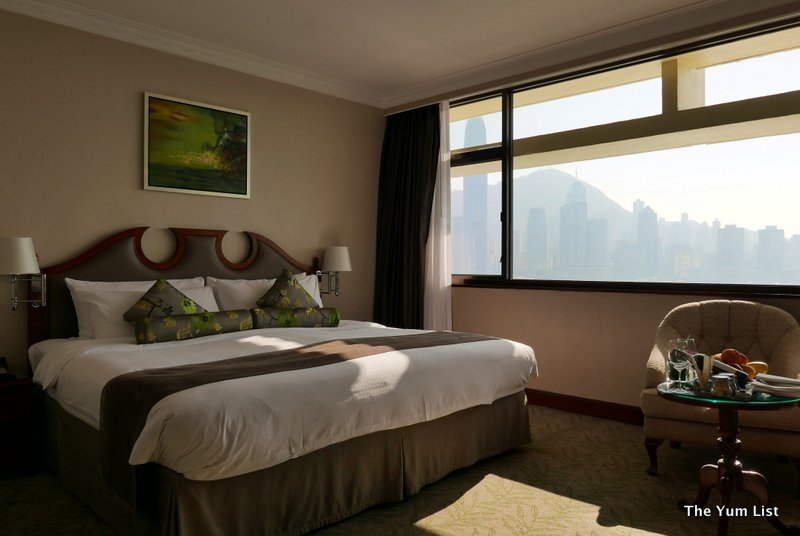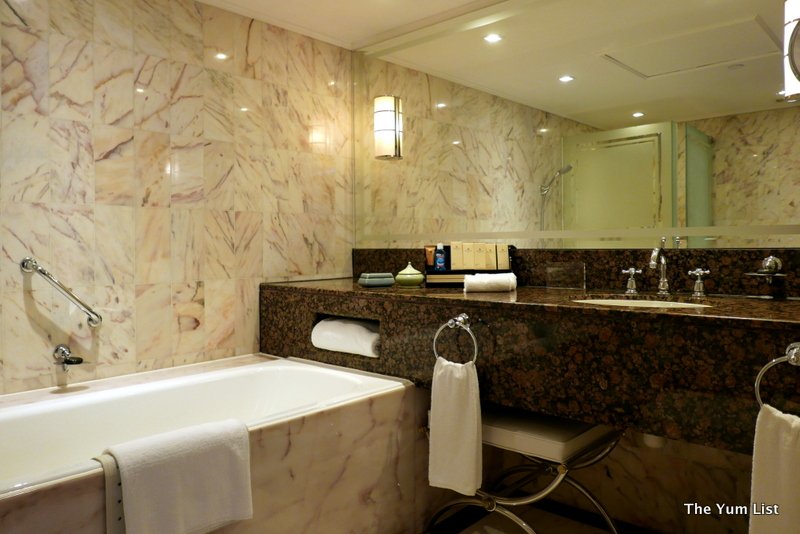 Of course, all of the expected 5-star amenities are included such as complimentary Wi-Fi, in-house movie selection, a comprehensive range of TV channels, in-room dining and espresso machine and tea making facilities. But, really, why would I make coffee myself when someone will do it for me in The Continental Club?
The Continental Club
Not being a fan of crowds, The Continental Club is a peaceful respite from the organized commotion of the city. Providing an exclusive environment, the dedicated guest's floors come with access to the club lounge where daily breakfast, afternoon tea, all-day coffee and tea, and evening cocktails are a benefit. We can also check in and out here avoiding the disquiet of the main reception. Some small eaters might even find the food served over the course of the day here enough to satisfy; for those with larger appetites though, Marco Polo Hongkong Hotel has a trio of food and beverages outlets worth checking out.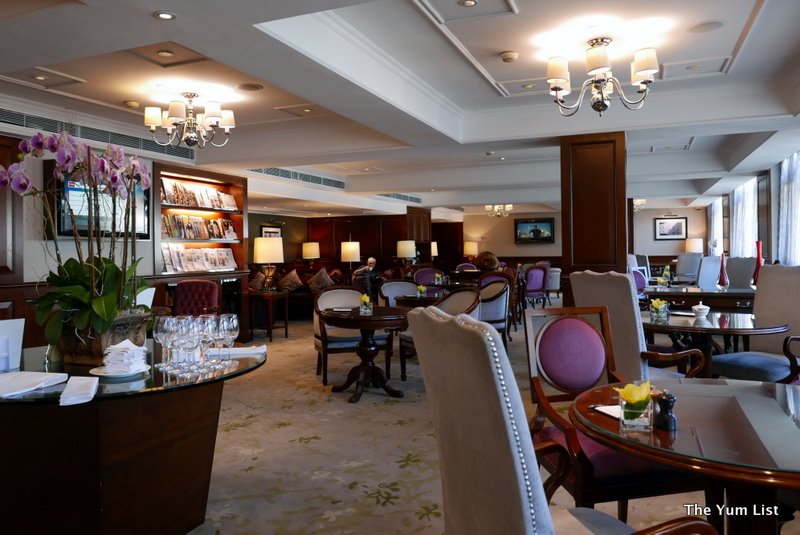 Dining at Marco Polo Hongkong Hotel
Marco Polo Hongkong Hotel is home to three restaurants and bars, each with a highly respected reputation: Cucina serving authentic Italian; the Lobby Lounge's Rum Bar with an exciting collection of sugar-cane spirit from around the globe; and Café Marco, the hotel's all-day-dining outlet serving both buffet and a la carte.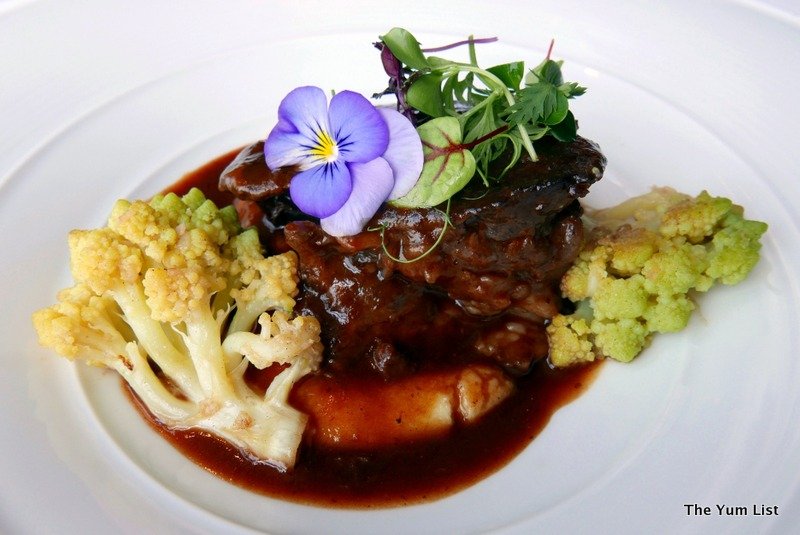 Sunday brunch at Cucina is an affair not to be missed! You could easily be convinced to come solely for the views (spectacular panoramas over Victoria Harbour and the city) but, even blindfolded, the food has plentiful appeal to attract return visits. Find a comprehensive exploration of the brunch menu here.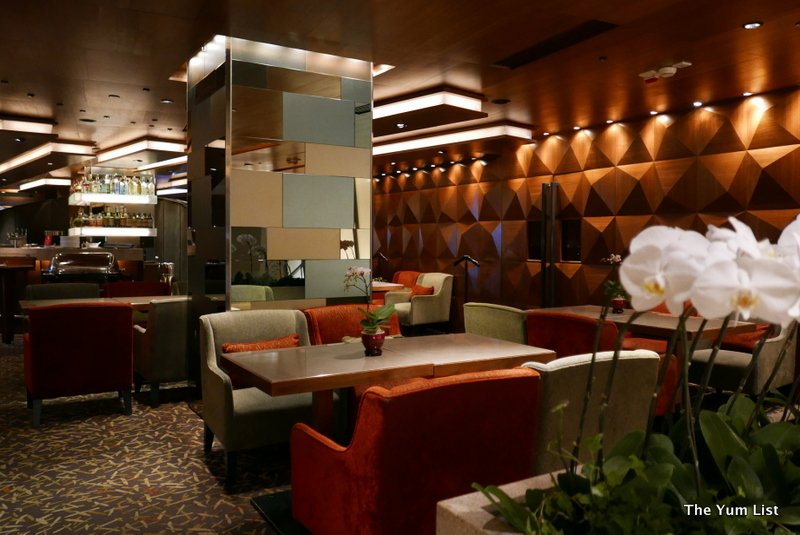 Café Marco is easy with its breakfast, lunch and dinner buffets dishing up a seemingly endless stream of local and international recipes. And, the Lobby Lounge, has much to offer, although we're awfully distracted by the fact that it holds one of the largest rum collections in the world! Sorry, we didn't give the food a try, there's was too much sailor's gold to put to the test.
Facilities at Marco Polo Hongkong Hotel
All of that eating and drinking needs to be kept in check and fortunately, a dip in the pool, a workout at the gym or even a brisk walk around the 450 (!) shops of Harbour City burns enough calories to allow us to continue. If the weather is fine, as it was on our gorgeous spring trip, a run along the boardwalk with the harbour on one side and fancy hotels and museums on the other is equally pleasant.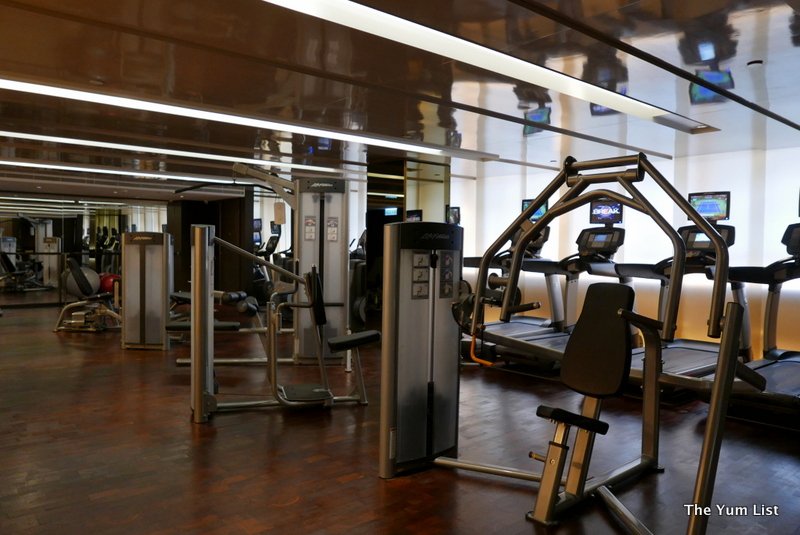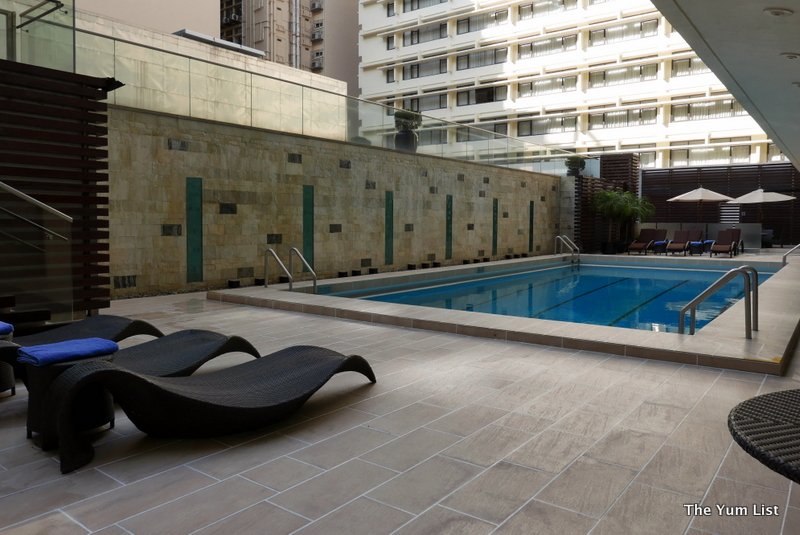 For those who want a little bit of it all, Marco Polo Hongkong Hotel in Harbour City, Kowloon is a perfect choice.
Reasons to visit: unbeatable location as part of Hong Kong's largest shopping and entertainment mall, Harbour City; pretty harbour and city views; comfortable rooms and extraordinary service; Handy Smartphone; a fantastic Sunday brunch.