Monica Tindall
Wondering what things to do in Hong Kong? Harbour City, one the largest shopping, dining and entertainment hubs in the city, has enough to keep you busy for a few days if not an entire month. Here's our list of the Top 5 Things To Do in Hong Kong's Harbour City.
1. Get Artsy!
March is the month of art in Hong Kong and Harbour City is the venue for some of the most talked about and visited art exhibitions in Asia. Harbour Art Fair 2018 is presented from 23rd to 26th March at Marco Polo Hongkong Hotel and will be exhibiting more than 50 emerging galleries and over a hundred works of art. General admission to the Harbour Art Fair is priced at HK$100 per ticket and is available inside the Marco Polo Hongkong Hotel during the exhibition period. More details: www.harbourartfair.com
Don't worry if you can't make it to the weekend art event as Harbour City will be hosting Special Art Exhibitions all month long ending on April 3rd. Solo exhibitions of three Korean artists will be featured at Harbour City's shopping mall and public spaces as an extension of the art extravaganza. Artist BYUN Dae-Yong will showcase his series of "adorable but emaciated" polar bear sculptures at the Ocean Terminal Forecourt of Harbour City, leading the audience to ponder the effect of global warming on humans. Gallery by the Harbour will exhibit the artist ENJO's works, which reverses the definitions of 2-dimension and 3-dimension. In Atrium II of Gateway Arcade, there will be cute animal characters by the artist NOH Jun, bringing forth the message of "restoring relationships" and harmonious co-existence. And, that is only some of the happenings; for more information visit www.harbourcity.com.hk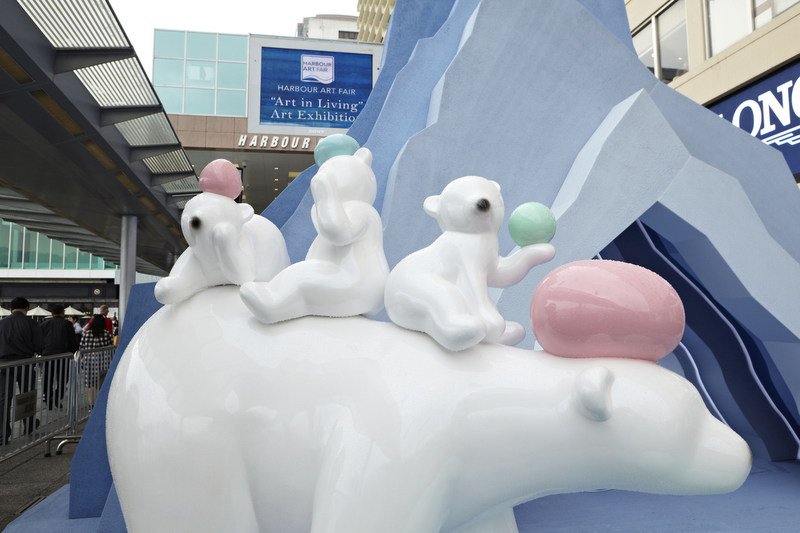 2. Take in the Views
No trip to Hong Kong would be complete without some serious gawking at the iconic skyline, and the brand new Ocean Terminal Deck at Harbour City is one of the best viewing points around to not only capture the complete Hong Kong cityscape and its world-renowned light show but also, with its west-facing outlook, it's ideal for luxuriating in magnificent sunsets and getting truly memorable holiday shots. With grassy areas, a regular deck, stepped seating and some of the hottest food and beverages outlets in Kowloon it would almost be a vacation-crime to miss it!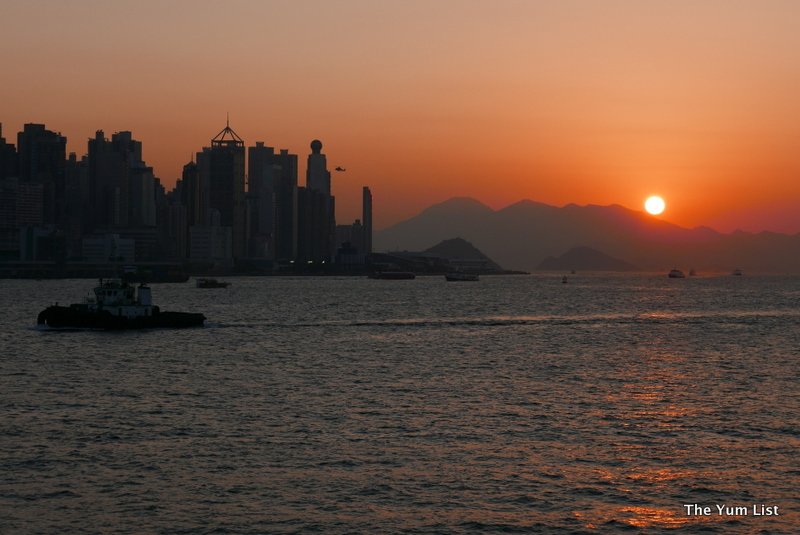 Eleven restaurants and bars are currently in operation and offer stylish designs taking full advantage of their prime location. To get warmed up we suggest drinks at either Fu Rong or Hexa (or both) just as the sun says its daily farewell. Imagine sipping on classic cocktails with contemporary twists, such as the latter's Mola Mola featuring rum and mandarin liqueur, as nature provides a vibrant end of day spectacular followed by the man-made show of lights after the sun disappears – it's one of the top things to do in Hong Kong if you ask me.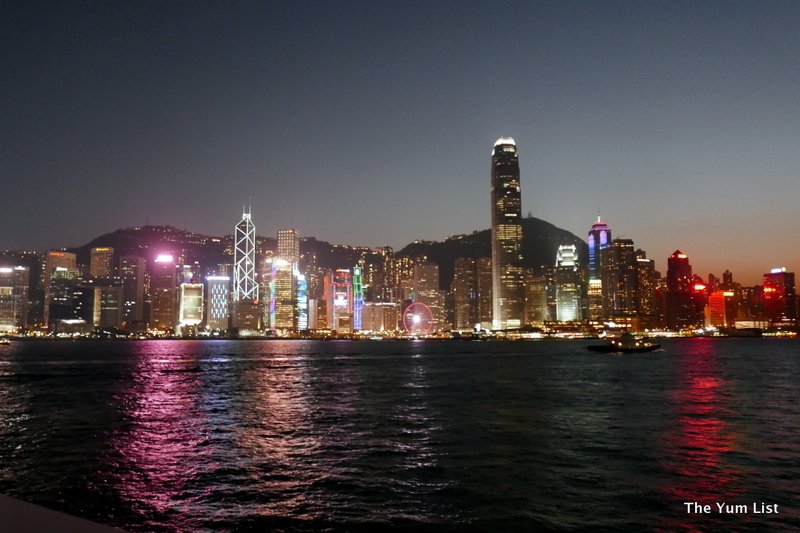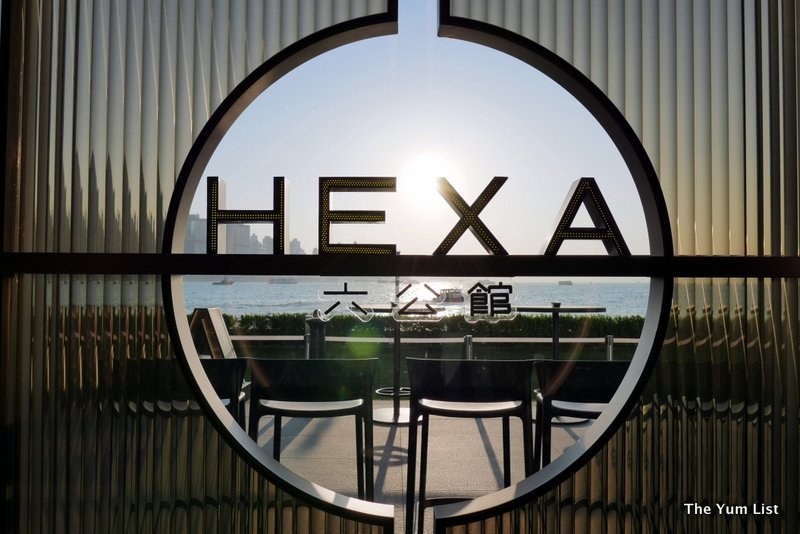 3. Spend Sunday Sipping and Nibbling
Hong Kong is the king of brunch but not all Sunday brunches in HK are made equal. Cucina in Marco Polo Hongkong Hotel is one of the leaders in the pack ticking all boxes with breathtaking views, fresh food, free-flow beverages and value-for-money pricing. More details about Sunday Brunch at Cucina, menu and prices, can be found here.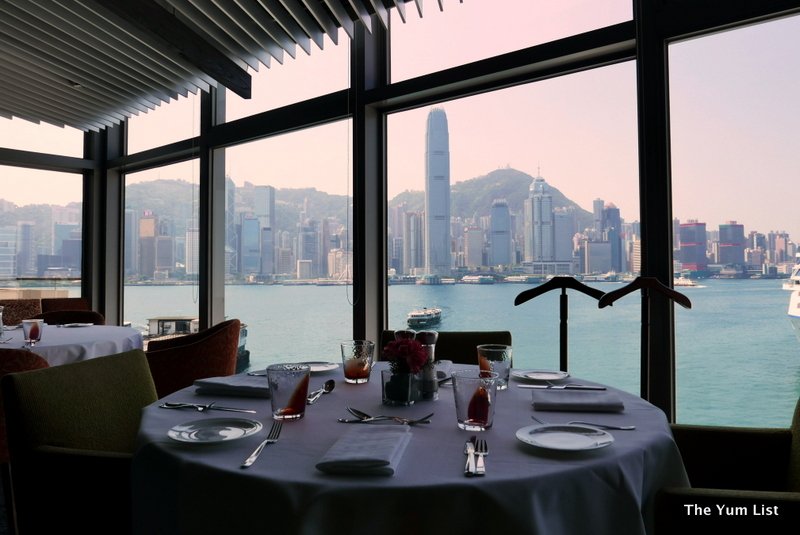 4. Eat Breakfast by a Celebrity Chef
Celebrity chef restaurants fill the culinary scene in Hong Kong but not too many are known for breakfast. The Deli at Jamie Oliver Hong Kong is fast changing that perception with the introduction of a brekkie menu and bright, cheery café setting. Whether you choose to dine in or take away, service is fast as a glass display holds a host of hot and cold ready-made breakfast items such as mushrooms, eggs, sausages, muffins, sandwiches and pastries. Follow this link to find the menu at Jamie's Deli, prices and what we recommend to pick up for a positive start to the day.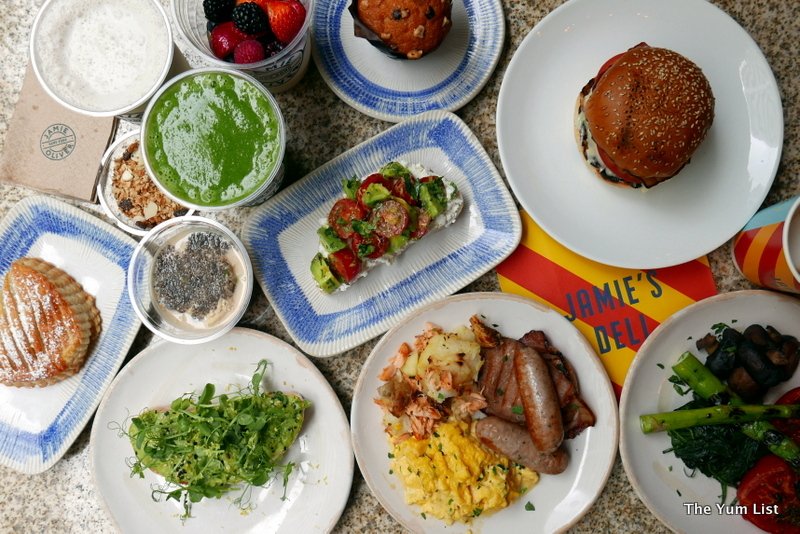 5. Extend the Stay with a Harbour View Suite
Lastly, to fully take advantage of the all that Harbour City Hong Kong has to offer, we recommend a stay at the recently refurbished Marco Polo Hongkong Hotel. Not only is it positioned in an extraordinarily convenient location (right in Harbour City itself) but book a Harbour View Room and you'll profit from marvellous views of Victoria Harbour and the Hong Kong skyline too. We even saw the entire light show right from our room. For more information on the hotel experience click here.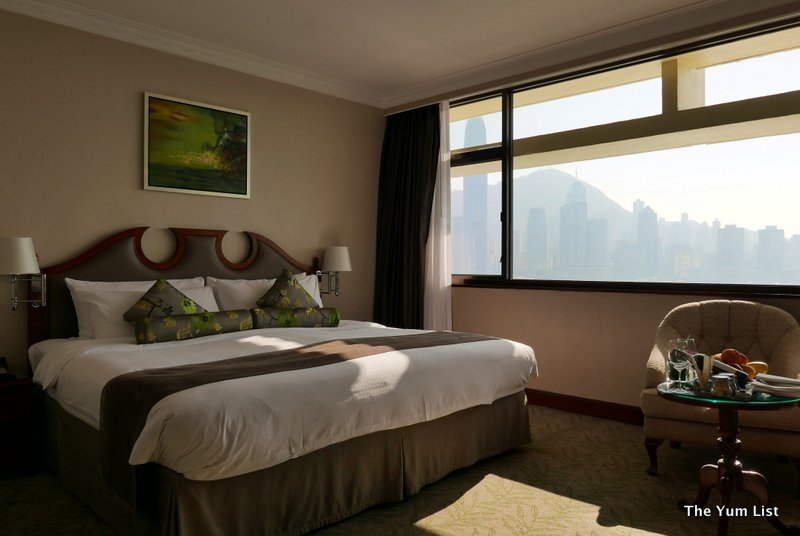 With over 450 shops, a lively food and beverage scene, spectacular views and regular events we've barely even scraped the surface of things to do in Hong Kong Harbour City. What are your favourite attractions? Where would your first stop be?