Words: Claire Matheson   Photos: Monica Tindall
You've been working hard and smashing those productivity goals. But for every task you tick off your list, three more appear. People keep adding to your inbox. You're running out of steam. You need a holiday!
A quick check of your calendar reveals your next travel plans are months away and the wait feels like infinity. You need something to take the edge off, a quick break. Just a cheeky weekend or mini-break somewhere fun, somewhere relaxing, somewhere stress-free – to recharge your batteries. You've earned it.
A stay at InterContinental Singapore is the ultimate choice for just such an occasion. It's close enough to get a direct flight, and far enough to be just different enough to your everyday life. Singapore is arguably the world's most cosmopolitan city, where East really does meet West, not just in lip service, but in the food, the culture, the shopping and the lifestyle. What's more, Singapore does luxury well, so it's also perfect for a purposefully organised small stopover at the end of an international trip before you have to head home to reality. A friend once told me she always plans three to four days in Singapore whenever she returns from travelling Europe, giving her time to overcome any jet lag – in five-star luxury at a relaxing pace no less – before jumping straight back into her hectic routine at home.
So in a city of apparently endless hotels, how do you decide where to stay? How do you find a hotel that encapsulates all that Singapore has to offer, in luxury surrounds, without it feeling like any other hotel room anywhere in the world?
You choose InterContinental Singapore. Here are 10 reasons why:
1. The Peranakan Heritage
We all like to be pampered by luxury now and then. When in Singapore, staying in a hotel appointed in tasteful elegance with all the trimmings is the obvious choice. However, many travellers often feel that luxury hotels are not an option if they really want to experience and immerse themselves in the culture they are travelling to. After all, if you're spending your hard-earned dollars, you don't want to feel like you never left home. InterContinental Singapore solves this quandary by weaving Singapore's rich heritage through every facet of their being.
Located in the design centres of the Bugis and Bras Basah areas, the InterContinental Singapore site was originally a series of local shophouses which were retained, refurbished and charmingly worked into the design. These interconnected shophouses now hold the Entry Foyer, Lobby Lounge, Club InterContinental Lounge and numerous restaurants and event spaces before broadening into a tower containing 403 rooms spanning more than 1000 square metres. At its base, modern light filled high ceilings form the heart of its interior, while colonial mouldings adorn its exterior, punctuated by Peranakan decorative tiles, and bright red traditional terracotta roof tiles.
Peranakan culture (also known as Baba or Baba Nyonya culture) is iconic to this region of the world. Besides excelling in cooking, architecture and textile work, the Peranakan culture is famous for its brightly coloured ceramics and tiles, whether in the form of roof and floor tiles, vases, teapots and cups, or plates and bowls. At InterContinental Singapore this beautiful artwork can be seen throughout their property. Walking through the hotel you will catch glimpses of teal green, sunflower yellow and peony pink hand-painted ceramics. While both cheerful and delightful, they are also intricate, showing highly skilled craftsmanship.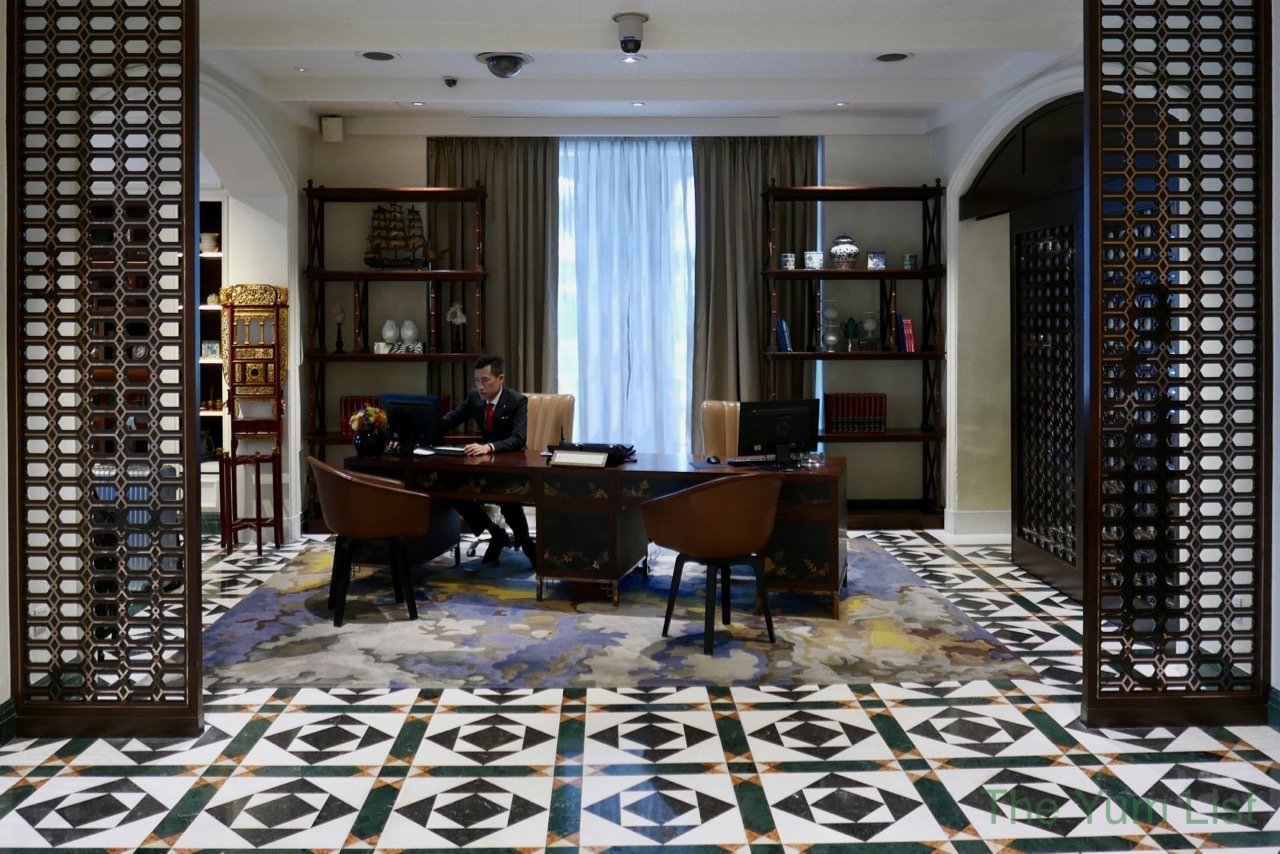 2. The InterContinental Life – Club InterContinental
When booking Club Rooms or Suites, you are granted status as a Club InterContinental guest. Oo-la-la, they know how to make you feel spoiled! In addition to your Club InterContinental Lounge access, you will also receive a personal check in and check out services, priority restaurant reservations, laundry benefits and meeting room facilities for those who still have some responsibilities while travelling. Although if you have to keep working, there's no better place! The Club InterContinental rooms, suites and lounge are all equipped with premium high-speed Wi-Fi, comfortable seating, a quiet atmosphere and plenty of power sockets. Is there anything worse than not being able to find somewhere to plug in when you're battery is about to run out? Personally, I also find I can be much more productive when being served unlimited quality coffee and loose leaf tea whenever my heart desires it. Did I mention the personal secretarial services?
Then there is the Club InterContinental Lounge itself. With exclusive card entry, we are greeted by the host before being shown to a plush and secluded lounge setting. Finely carved colonial styled hardwood furniture and screens are embellished with rich jacquard and velvet upholstery, softly lit by ceramic Peranakan lamps aided by floor to ceiling French door bays.
Sitting in the hushed and tranquil tones, surrounded by fabulous people who have 'dressed up for dinner,' we are served complimentary world-class wines, classic cocktails and hors-d'oeuvres from 6.00pm to 8.00pm. A waitress brings over the day's selection of canapes including a European chicken roulade, a vegetarian cheesy polenta bite and a spicy chicken dumpling topped with caviar. If, like us, you have come straight from the airport with only a brief freshen up, you can refill your engine with plates heaped with a broad selection of sushi, cheeses, olives and charcuterie, as well as some savoury pannacotta, and an array of sweet treats in miniature. Smaller serving means you can have more of them, right? While the buffet is only a fraction of the Ash & Elm display downstairs, we fill ourselves to the brim before sinking back in our armchairs to catch up on gossip and story swapping (ahem 'important business').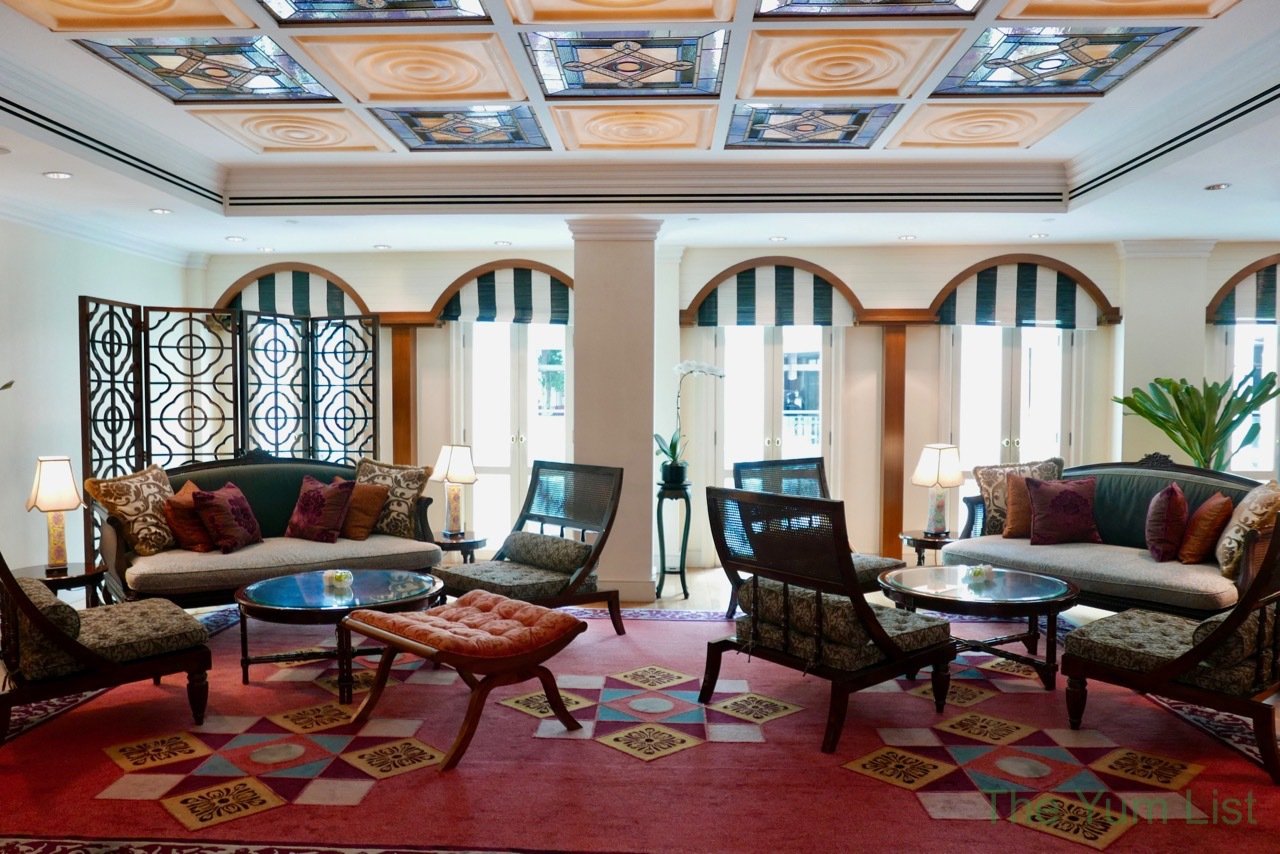 3. The Service
Faultless service should be discreet, anticipatory and timely. The staff at InterContinental Singapore have a magical quality that imbues them with the power to know what you want before you yourself know. All your towels are wet and you feel like taking a shower? You're running late for an appointment and urgently need a car to take you? You forgot to do your research and have no idea which landmarks to see or at what time? You are generally just a touch disorganised and need a well-oiled team to cover up your flaws and make you appear completely and utterly put together? Everything is delivered quickly, without fuss and with impeccable manners and a smile, and possibly even with a drink appearing with a poof of smoke in your hand.
In the restaurants, chefs, managers and other staff are there to answer your questions or requests first hand. The open design of Ash and Elm's five kitchen 'theatres' invite guests into the cooking spaces, witnessing the masters at work and conversing naturally and openly about the cooking processes.
InterContinental Singapore offers too many additional extra services to mention here, but of note are the limousine airport transfers and the provision of a butler upon request for those used to the finer things in life. Club InterContinental guests are also given a little something extra, with professional secretarial services and an additional concierge team.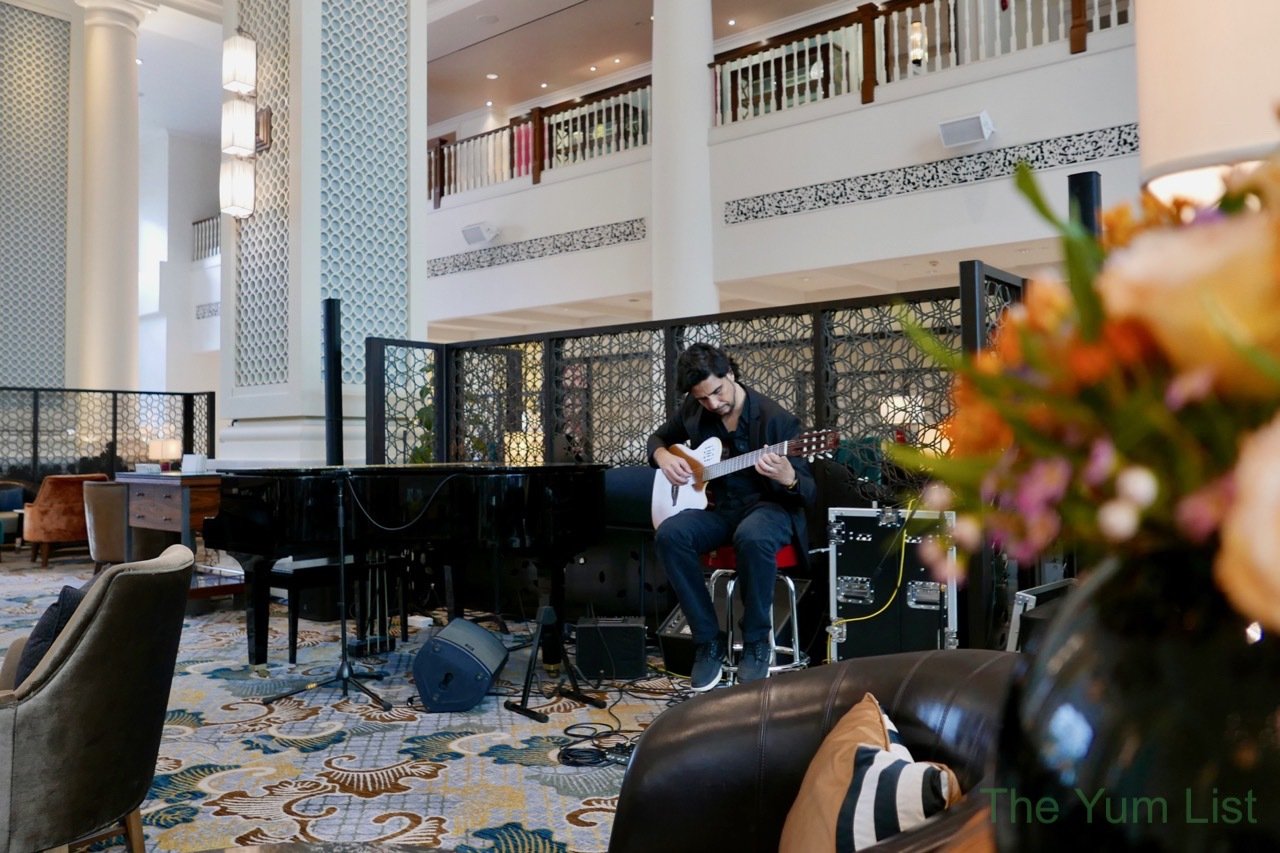 4. The Room
Each of the rooms at InterContinental Singapore has that stop-you-in-your-tracks, wow factor. Stepping through the door the room speaks in tones of calmness, serenity and opulence with a touch of drama brought together by the silk batik headboard. The fabrics are lush grey, white and gold with subtle splashes of crimson, the marble inlay is understated and tasteful, large mirrors open the space and reflect light from the substantial windows, framed by blackout curtains. The bathroom contains a large bathtub and shower with multiple heads for all preferences. There are splashes of locale throughout, yet the hero piece of the room is by far the black marble topped, gold inlaid, lacquered Chinese cabinet topped with an explosion of deep purple orchids, fruit bowl and personal Nespresso machine.
We are impressed, but the test of all great hotel rooms is yet to come. We are talking of course about the bed test, and Oh My Goodness! Why have I never slept in a bed this good before? They are firm yet pillowy soft all at once, enveloping you in a downy hug while also gently supporting you. In a fabulous city, staying in a hotel with many highlights, is it bad if the thing you want most is to go to sleep? And can I wax lyrical for a moment about the bathrobes? Thick, plush and heavy you would be forgiven for casting your pyjamas aside. I would go on, but the bed is calling me.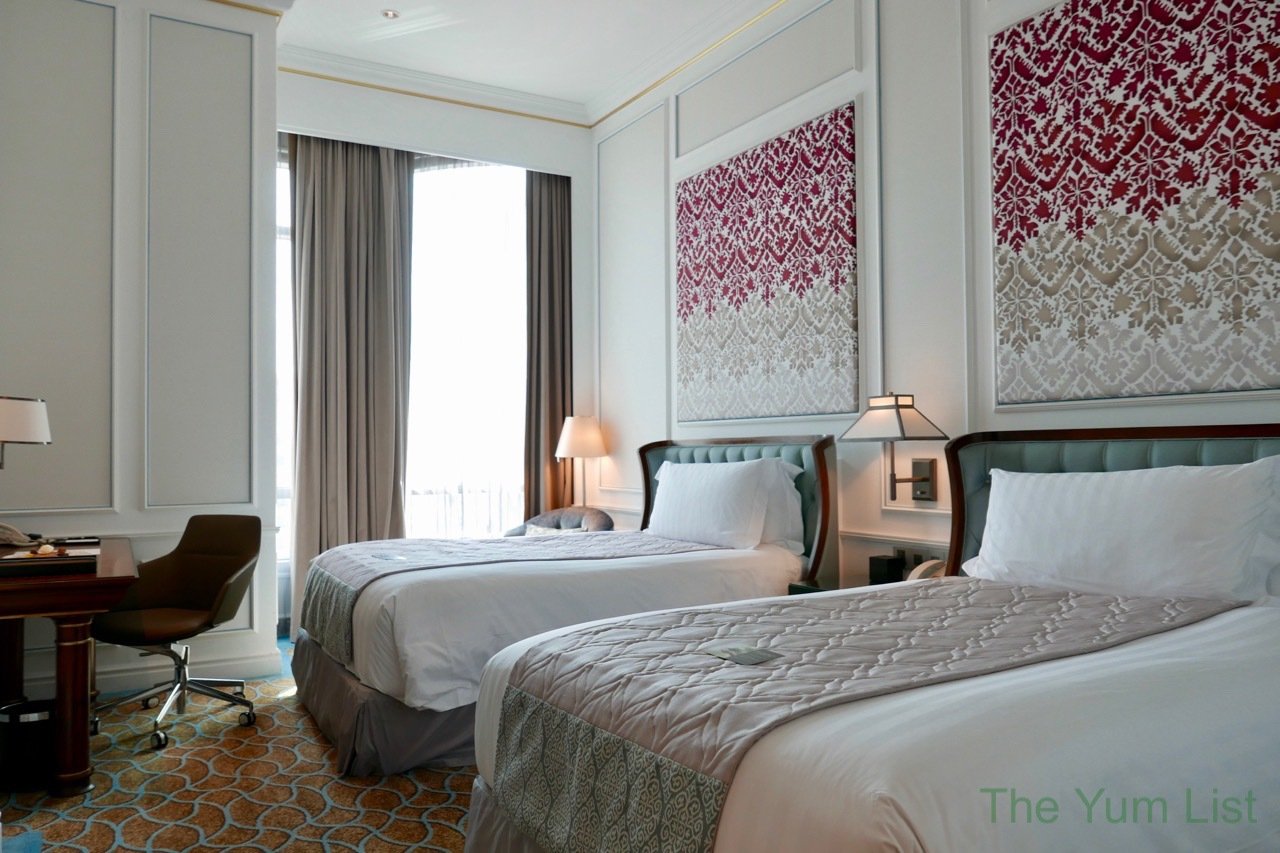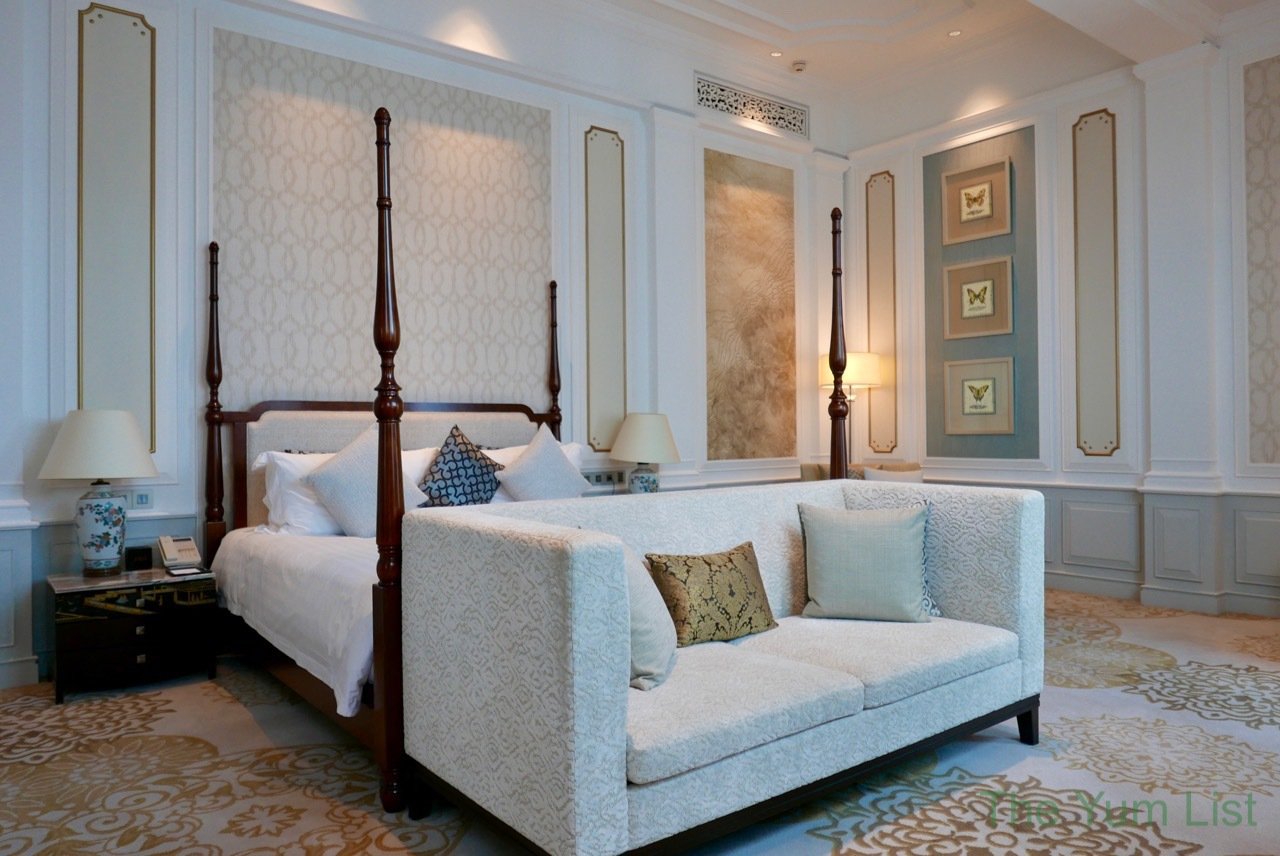 5. The Breakfasts
I know for certain I am not the only person who selects their hotel stay based solely on the reviews of the breakfast buffet! Any good traveller marches on their stomach, and a hearty breakfast is a must before a full day of exploring and sightseeing. In fact, the only problem with InterContinental Singapore's breakfasts is that you won't be hungry again until at least 4 pm, which means you will miss out on lunching in Singapore's many fabulous restaurants.
At InterContinental Singapore there are two options for your buffet breakfast: the first is to visit the Club InterContinental Lounge for a more intimate and personal service, the second is the full Ash and Elm buffet, so magnificent in scale, you will need at least a week's stay to taste everything! At both venues, there is an array of fruit, cereal, yoghurt, and hot dishes, with eggs made to order and a vast array of bread and pastries to suit every palate. Juices, teas and coffees are also made to order. Would I like my bacon rashers fried extra crispy? Yes, please!
Singapore's multiculturalism is featured throughout InterContinental Singapore and Ash and Elm's breakfast has multiple buffets covering a full range of Western options including muesli, waffles, pancakes, hash browns, beans, fried tomato and corn, sausages, bacon, and lashings of eggs, as well as Chinese, Indian and Malay dishes. If you are new to the region this is one of the best places to experiment with local dishes and flavours and try any or all of the following: Chinese fried noodles or rice, stir-fried vegetables, chicken thighs with teriyaki sauce, plain or pork meatball congees with various condiments, char siew bao, poha, sambar, semiya upma, rawa thosai, numerous chutneys and loads of different sauces. Phew!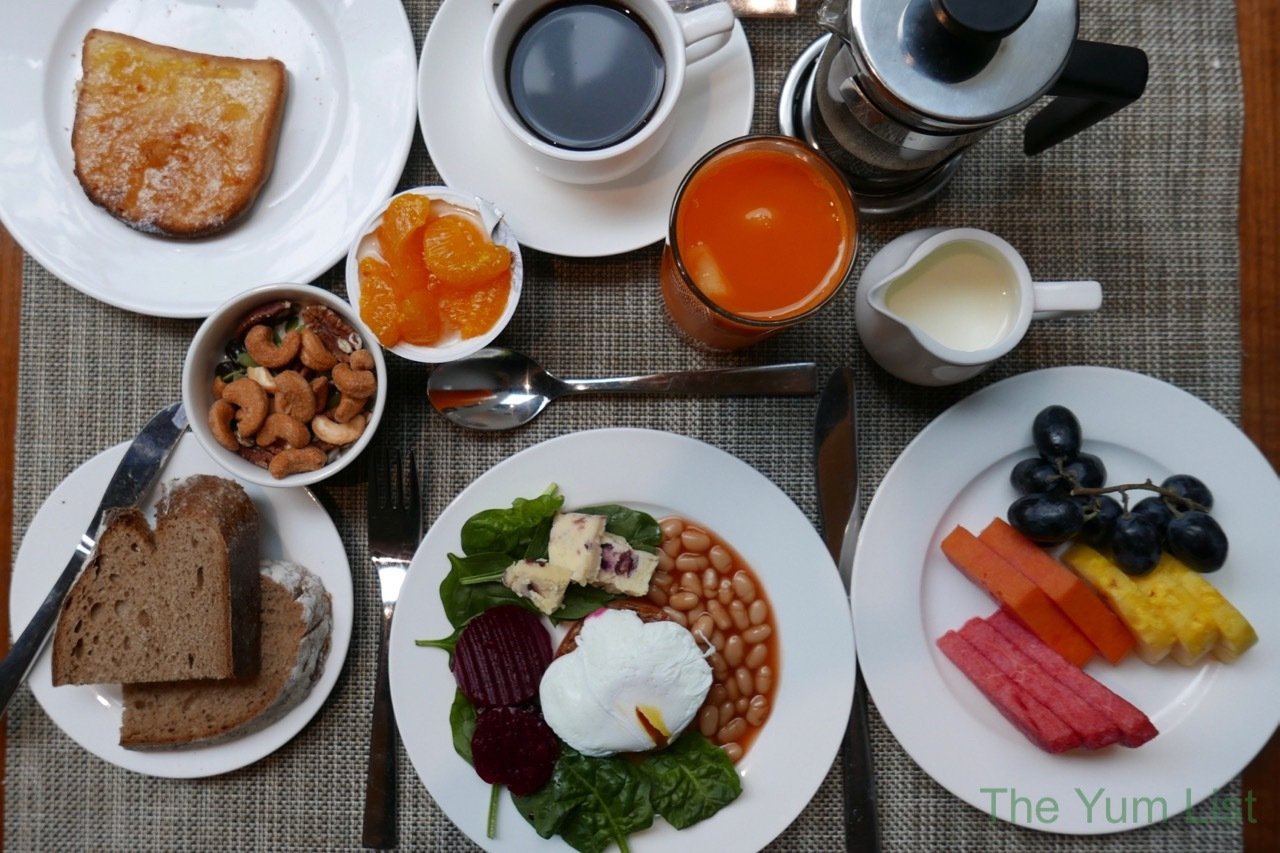 6. The Restaurants at InterContinental Singapore
While Ash and Elm feature as the stars of the Breakfast show, they are no one-trick pony. With an in-house charcuterie, fromagerie and bakery, the stupendous lunch buffets are exceeded only by the Sunday Buffet Brunch with full seafood showcase. The dinner menu also features a 'show' in the form of three cooking arenas. With 300-day grain fed steaks and Boston lobster, it is one of the best fine dining experiences available in the city. And if you need further temptation to book a table, the six-course Argiano wine paired dinner featuring bottles from Tuscan vineyards should raise a few eyebrows.
Man Fu Yuan is InterContinental Singapore's fine dining Chinese restaurant, serving modern Cantonese cuisine. They take the hotel's location in the heart of the art and design hub of Singapore seriously here, incorporating spectacular platings of authentic flavours and preparation styles with innovative modern twists. The A La Carte Dim Sum Buffet is available on weekends and ten new Chef speciality dishes have just been revealed. Try the tiger prawn vermicelli with Chinese wine and superior broth, the miso shoyu baked cod or the chilled coconut jelly and aloe vera.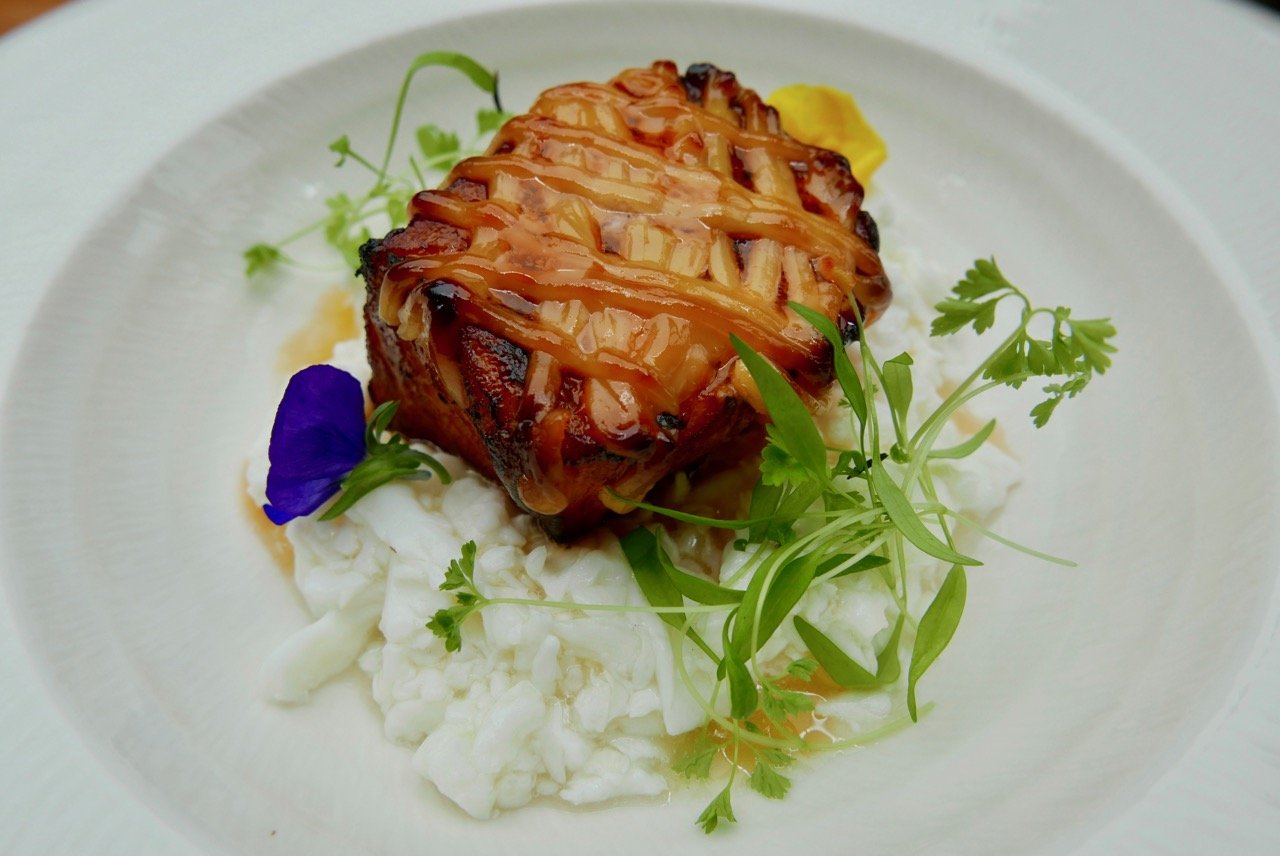 7. The Lobby Lounge
InterContinental Singapore's Lobby Lounge is nothing short of jaw-dropping. Filled with an abundance of natural light, it's tall ceilings are held aloft by palatial pillars. Gigantic multi-tiered chandeliers softly illuminate any dark corners. While the space is grand in scale, the settings feel intimate, with carved screens and the positioning of velvet and leather armchairs and couches lending themselves to private conversations and meetings.
The bar serves a discerning wine list and bespoke cocktails, with InterContinental Singapore's Classic Afternoon Tea service featuring three tiers of indulgent delights overseen by their highly awarded Pastry Chef Ben Goh. In the afternoons and evenings, soft live music adds a further level of opulent intimacy, with different performances throughout the day.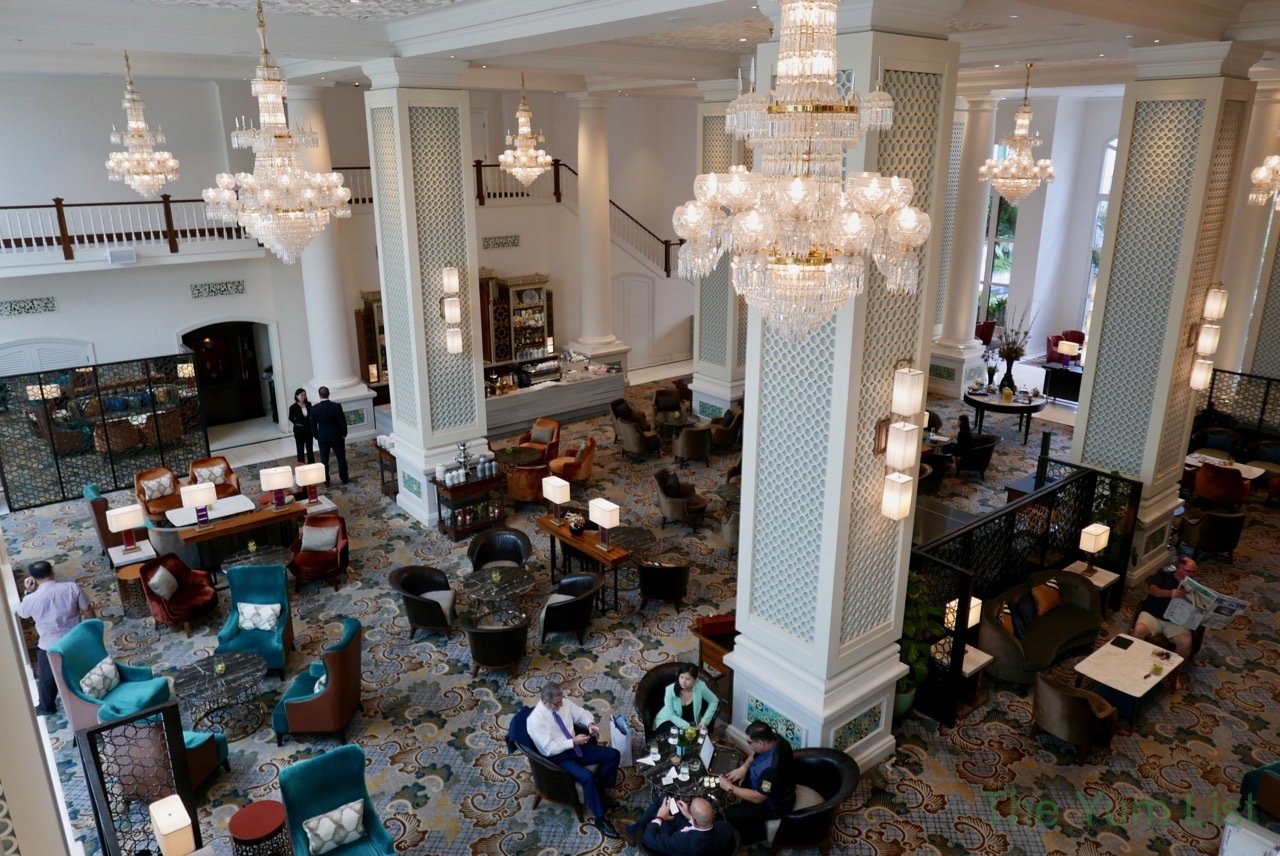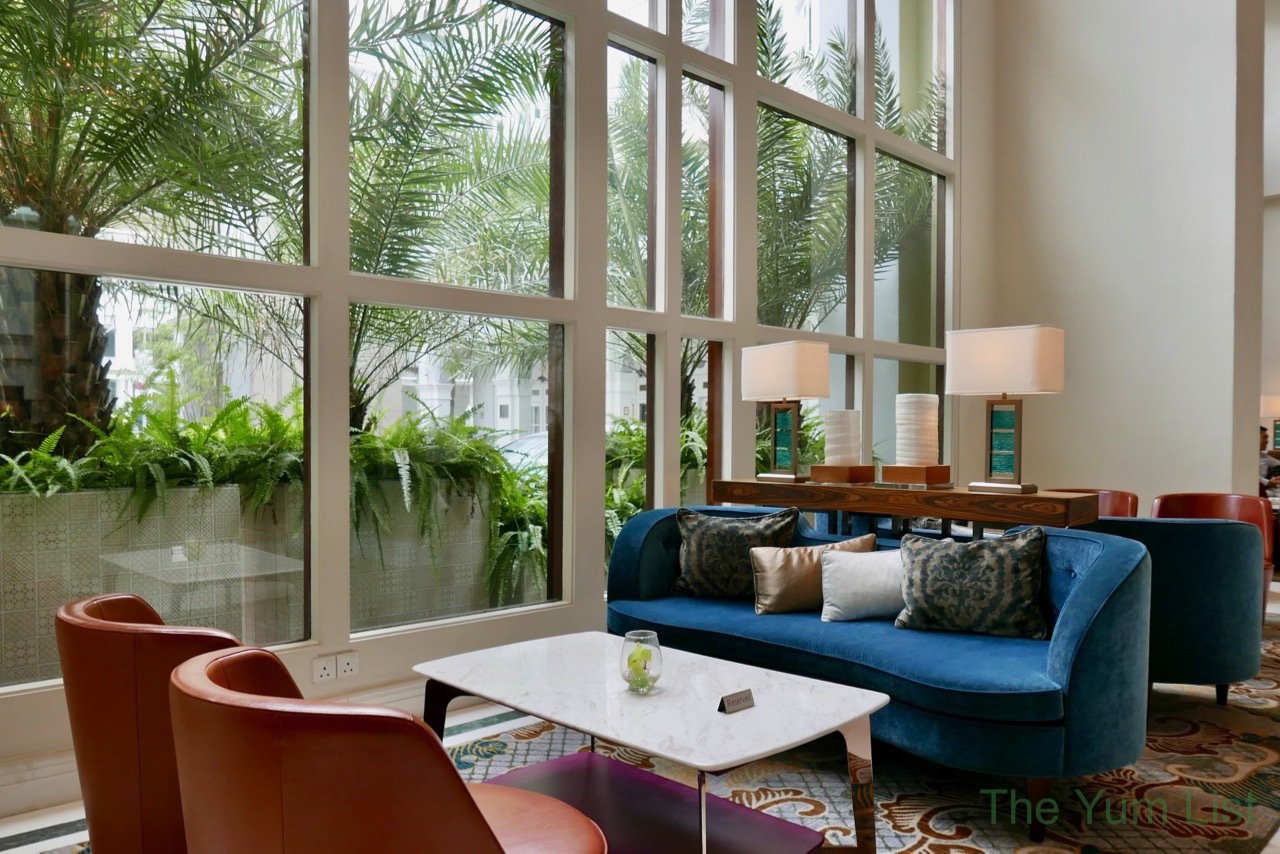 8. The Facilities at InterContinental Singapore
There is nothing better than setting your own agenda, and in my travel ideal, a good day always starts with a gym session. Looking out over the Peranakan tiled roofs and the circular driveway with fancy cars delivering fancy people, the gym is equipped with up to the minute Technogym gear. In addition to the usual weights machines and free weight choices, they have my personal favourite: a dual pulley system with adjustable heights, as well as treadmills, bikes and cross-trainers with digital displays where you can watch television, Netflix or youtube, stream your favourite music, check your emails or the news, or even catch up with all your social media. There is also a yoga room, sauna and personal instructors and trainers upon request. As hard as it is to get out of your cosy bed, you'll want to set your alarm clock extra early just to fit in a session here.
The swimming pool is open from 7 am until 10 pm and is equipped with a bar, so after your hard gym session you can come here and relax on your sunlounger or cabana bed with a Pina Colada, Mojito or Margarita in hand. I'll take two, please.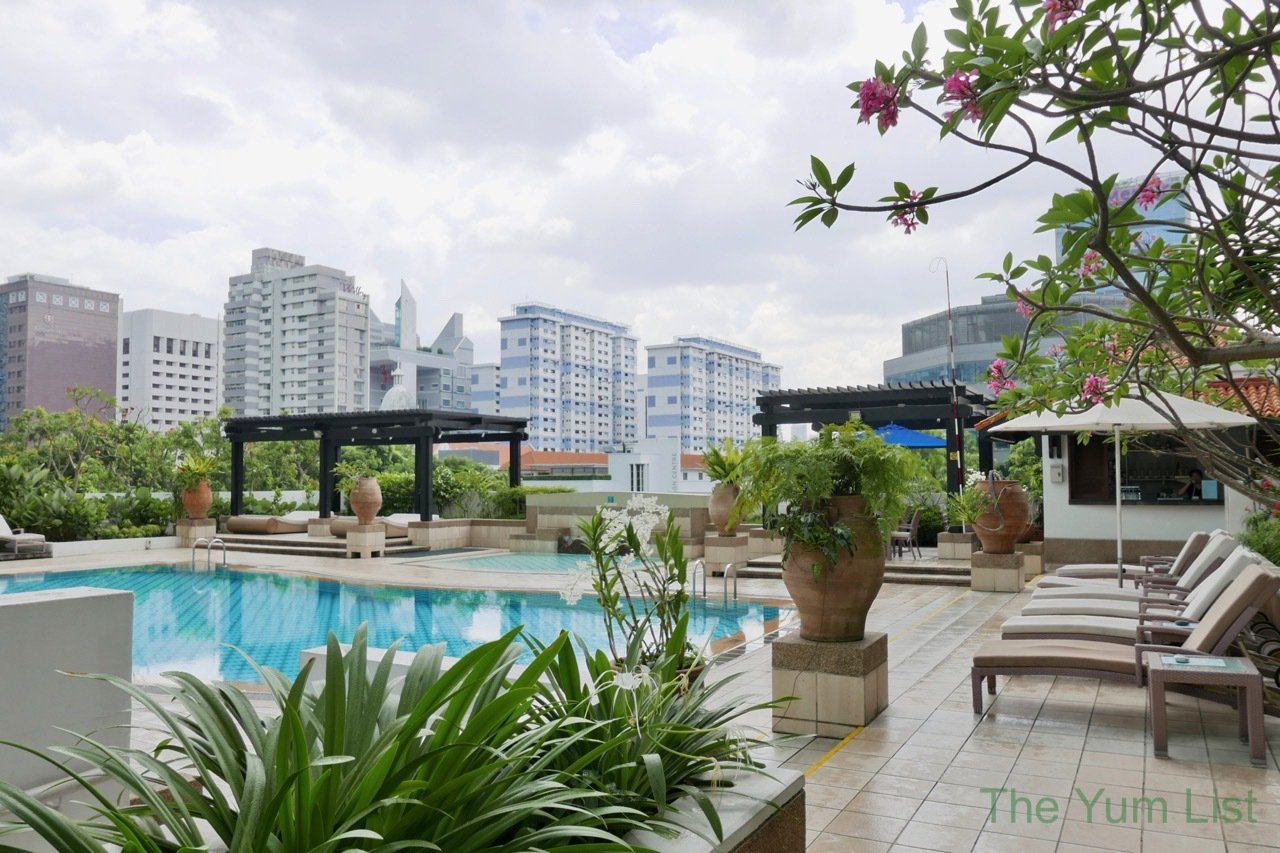 9. The Attention to Detail
They say the devil is in the detail. I don't know about the devil but I know InterContinental Singapore staff sweat the small stuff. Each room is equipped with its own smartphone, which you can take out and about with you, packed with features including unlimited 4G data, local and IDD calls to up to 20 countries. Complimentary guided heritage walking trails of the Bugis Precinct are available on Saturdays, and staff will also happily suggest or organise a range of external activities and tickets for current local shows and events for you.
From the individual pressed linen square coasters, to the selection of towel sizes in the gym, to the handwritten welcome note waiting in your room for your arrival along with a selection of handmade curled flower chocolates, it's the subtle minutiae that fill your stay with pleasant surprises.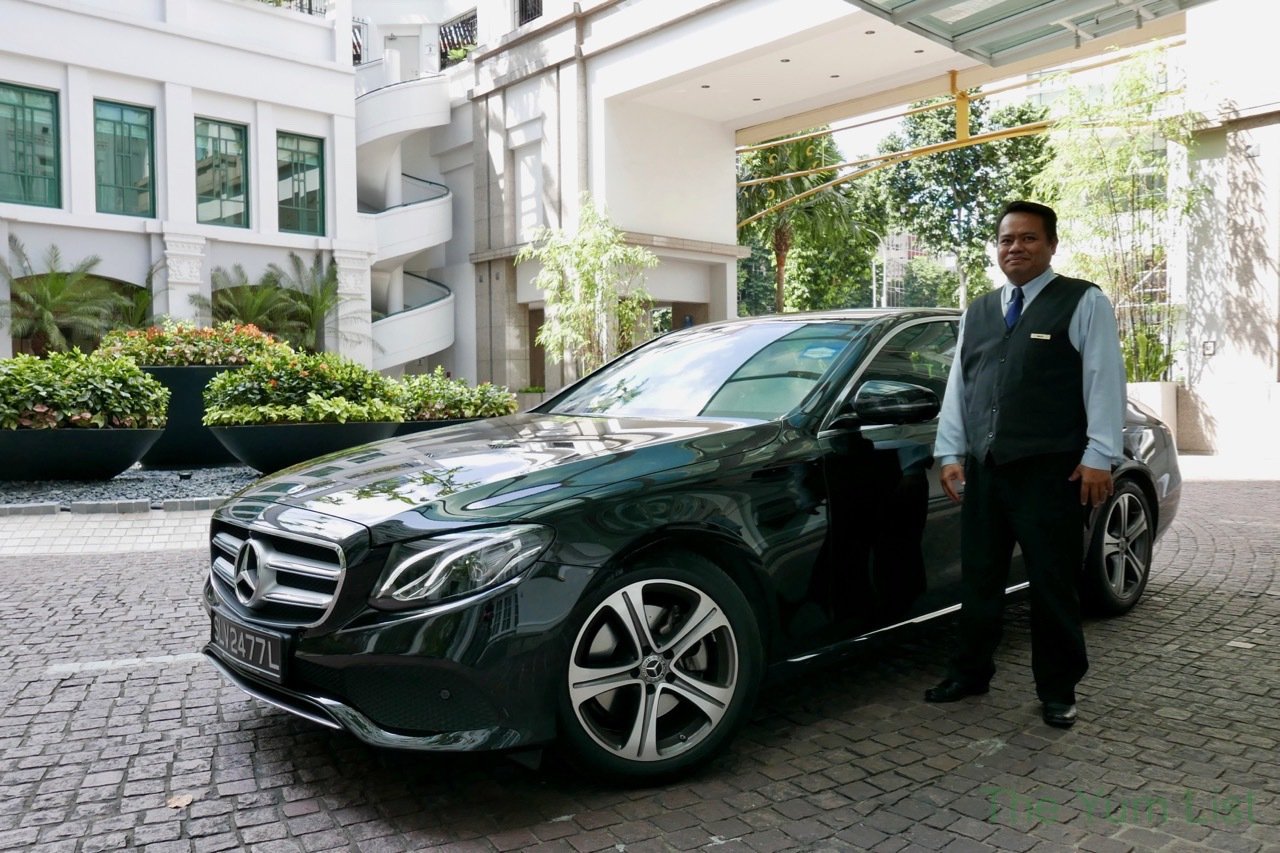 10. The location – InterContinental Singapore
Of all Singapore's precincts, I must say I prefer the very happening Bras Basah and Bugis areas. InterContinental Singapore is within a short walk of Arab Street, Kampong Glam and Little India. No stay would be complete without a visit to the bustling and colourful Haji Lane for dinner, a spot of boutique shopping, and a beer while listening to one of the many bands playing. If you are seeking glamour, make a reservation at Atlas, where you can sit back and admire the art deco gothic steampunk decor whilst sipping on your cocktail of choice and watching the bartenders work in their tower. The nearby Chijmes dining area is also a good choice for casual dining and drinks.
If you're here for the art, then head to the National Museum of Singapore, the Peranakan Museum, or take a wander through the windows and halls of any of Singapore's highly regarded art and design colleges in the area. The National Library and National Design Centre are located directly across the street from InterContinental Singapore. Midsummer treats abound if you are visiting in mid to late August with the Singapore Night Festival featuring light installations and immersive dramatic street performances held through the Bras Basah-Bugis precinct.
If shopping is your thing, then walk out the hotel doors and straight into Bugis Junction shopping mall, or cross over the street into Bugis+. Raffles City and Suntec City malls are also less than a five-minute walk and Orchard Road is a ten-minute stroll.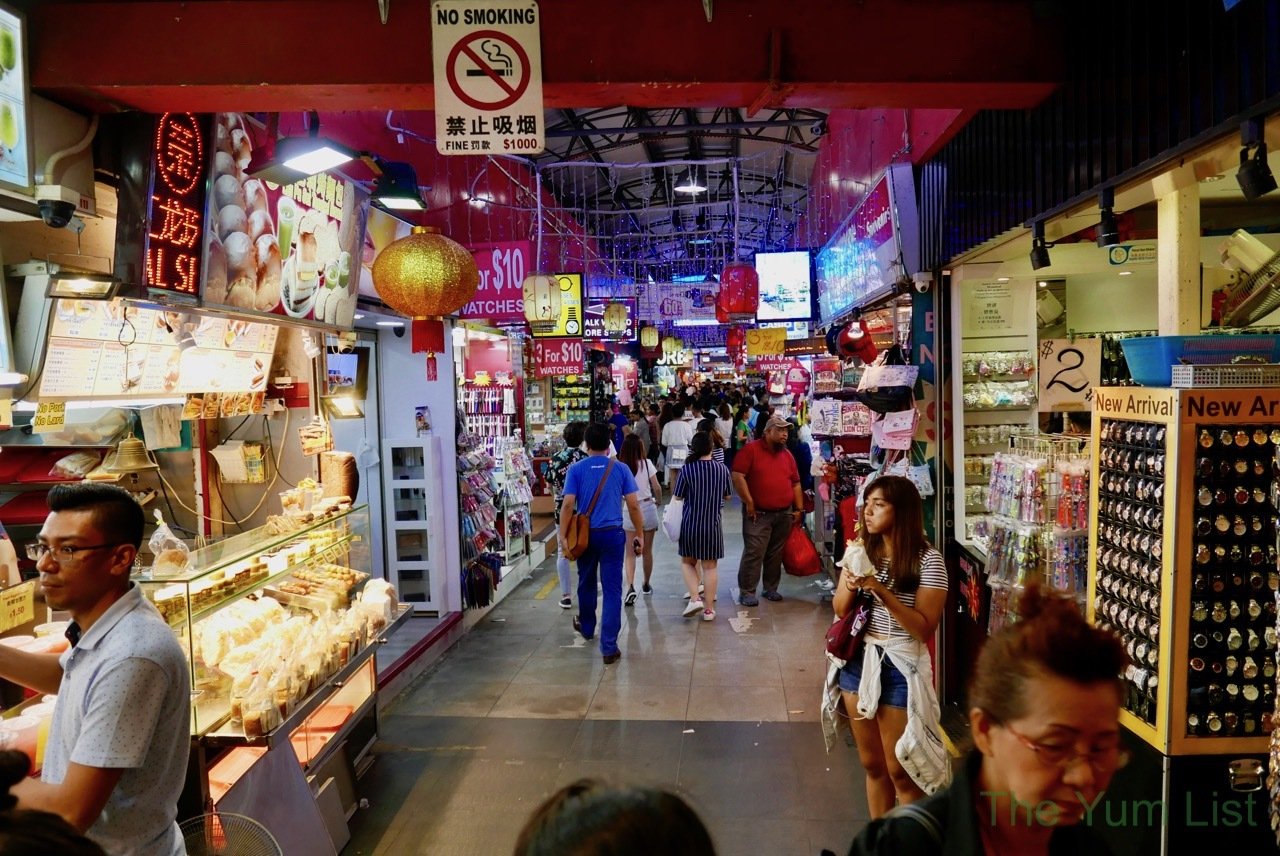 Despite the heat, Singapore does outdoor well, with a walking culture inspired by wide, inviting footpaths and a highly efficient public transport system, as well as stunning and imaginative gardens on a grand scale. If you're open to being on your feet a little longer, add the Circular Road and Fullerton Bay dining districts to your to-do list, or head to Chinatown, Gardens by the Bay or Bayfront to do a little more exploring. If walking's not for you, the Bugis Junction MRT station is one block from InterContinental Singapore and is your pass to anywhere on the island.
Like other major ports in the Malacca Straits, Singapore established itself as one of the major stopping ports for trading ships travelling between Europe and the East, adding strong colonial influences of British, Dutch and Portuguese to the Chinese, Indian and Malay communities. It recognised this diversity as a strength and built on it, amalgamating and collecting both colonial and traditional cultures.
In Singapore, there is so much to see and do. There are events, concerts and activities organised for every day of the week, both free and at a price. Every demographic is catered for, whether you are younger or more experienced, travelling solo, as a couple, with a family, or in a group of friends. There is something to see, do, taste, smell, hear or touch. Singapore is the best place to visit if you have never been to South East Asia and want to dip your toe into the kaleidoscopic pool. The enticing smells of their love of food drift through it all, from hawker stalls, family restaurants, hipster cafes, and fine dining establishments, binding the city together in a seemingly contradictory celebration of multiculturalism. Strolling through the streets in the evening you will be struck by the dichotomy – brightly coloured temples and street markets are met with towering skyscrapers, sculptures on every corner and grand old colonial buildings.
InterContinental Singapore wears this multiculturalism as a badge of honour, taking pride in not only celebrating the heritage of this beautiful city but catering to the needs of guests from every corner of the world with elegance and class. If you're in need of revitalising if your life has become too much work and no play, a weekend at InterContinental Singapore is the answer. Small details of the InterContinental's pride in the Singapore heritage can be found echoed throughout the hotel,  hidden in every nook and cranny, from the food to the furnishings, to the artwork. It is singular from any other property.