"Purveyors and exporters of fine Australian wines from boutique, high-quality producers."
Monica Tindall
There's something about small, independent providers (of just about anything) that I find attractive. Boutique industries almost always show more care in their goods production or selection and invariably inject just a bit more passion, a tad more love and a whole hunk more personalization into their service. The Strine Wine Co is no different and with their wares being wines from personally-chosen small wineries in Australia, I find immediate affection.
The Strine Wine Co
Brothers, Justin and Nigel Wong, former students and residents of Australia, bring their relish for wine from Down Under to their birthplace, Malaysia, with The Strine Wine Co. In the hope of spreading the endearment for a good 'ole Aussie drop, these blokes personally select wine of high-quality from what they call, "awesome" people: in their words, "Folks who are passionate, experienced and love what they do." Perhaps, just as much as the boys enjoy a fine wine, they appreciate the people who make it equally well and have found that this passion translates to "wines to die for."
Nigel brings years of experience in the travel industry to the business, while Justin, a professional chef, is the "taste buds" of the duo. Put simply, however, they both just really like drinking wine, good wine. When quizzed about why they've chosen to focus on high-quality wines from Australia, they reveal that fine wine can be found in Malaysia from all over the world. Due to the close proximity of the two countries, however, the market is flooded with Aussie labels, many of them not so great. They wanted to take the hassle out of selection for their customers and only bring in wines they that personally find pleasure in drinking.
The Strine Wine Co & Rusden Wines
Starting out brand new, the first wines The Strine Wine Co is bringing to Malaysia are from Rusden Wines.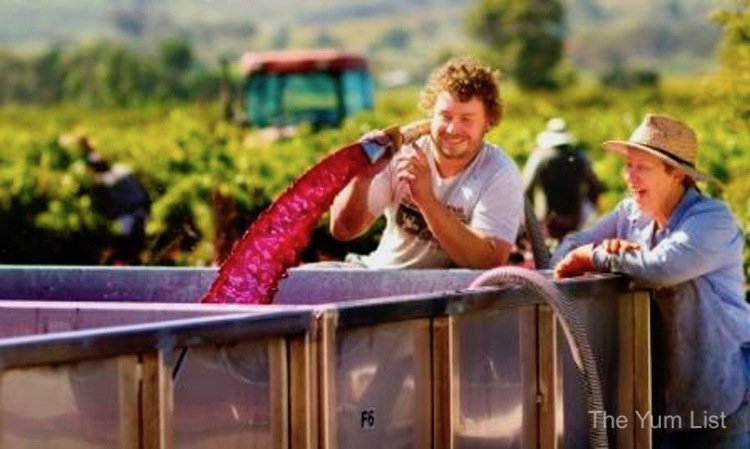 Rusden Wines are grown in Vine Vale in the Barossa, South Australia. A terroir of deep white sand with an overlay of red clay provides versatility and consistency. Seeing themselves as caretakers of the land, the team at Rusden Wines tend to the vineyards by hand and adhere to traditional methods in the cellar. With a focus on sustainability, they view their role as custodians safekeeping the land so that it may be passed along to future generations.
My first tasting of these wines was at a matchmaker event pairing Rusden wines with the cuisine of Chef Alberto from Vineria IT. Along with The Yum List, we shared a table with some of Malaysia's top sommeliers and wine writers and all bar none were highly impressed with the introduction. To get a group of Aussies, Malaysians, Latinos and North Americans agreeing on the esteem of a product is quite a feat!
Traditional Barossa varieties and blends provide a solid foundation for their work but the team also believes in giving "different varieties a go" and we were pleasantly surprised by our tasting of a Chenin Blanc, Malbec and a Zinfandel.
The Strine Wine Co – Rusden Wines
Chenin blanc is not a varietal you hear a lot about in Australia but after tasting Rusden's 2017 Christian Chenin Blanc (RM96), I'd say it's about time we do! The grapes to make this wine were hand-picked, basket-pressed, barrel-fermented and matured in French oak. Lots of tropical fruit shows on the nose followed through with a crisp, sprightly palate. It continues with juicy pears and citrus, finishing with a clean acidity. It's a beauty for Malaysia's warm weather and is ace with seafood.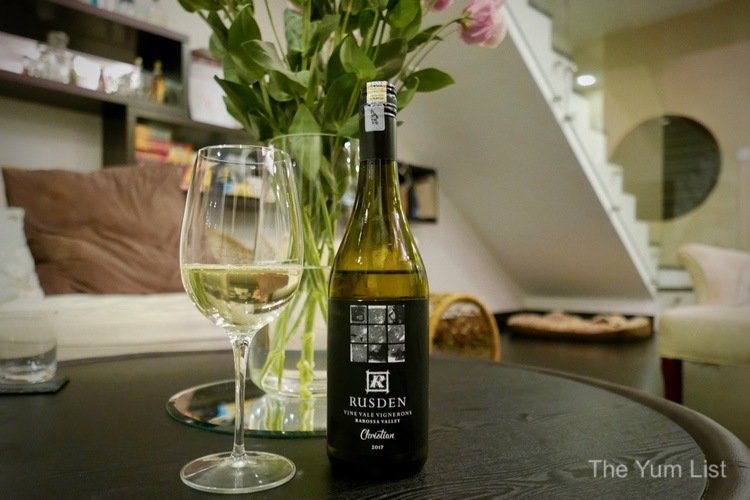 GSM (Grenache, Shiraz, Mataro) is a popular style in the Barossa and the Rusden 2016 Driftsand GSM (RM86) is typical of the blend. Said to be an all-rounder, it makes a perfectly quaffable wine while having a yarn with your mates or an equally acceptable drop for a barbie. It's choc-a-bloc full of fruit aromas with a whisper of spice and its medium body carries over to gentle tannins and a lengthy finish.
In dedication to his dad's penchant for Cabernet Malbec, winemaker Christian makes the Good Shepherd Malbec (RM167) as a way of saying thank you for his "good shepherding" and guidance. The 2016 has heaps of blueberries and herbs on the nose, which follow through to the mouth. It's layered complexity and chewy tannins suggest that it should age well.
The big 2012 Full Circle Mataro (RM160) is a bonzer match for rich meaty dishes such as lamb and grass-fed beef (best from South Australia of course). Its depth and intricacies are loaded with fruit and spice and there are even hints of tar and leather in its profundity.
While I have no biases for or against any particular grapes (I'm happy to drink them all), I am rather fond of Zinfandel but don't find it around as much as I would like. I was stoked that the fellas from Strine Wine Co chose the 2016 Chookshed Zinfandel (RM167) to bring to Malaysia. Chookshed, for non-Aussie's, is the building where chickens are kept, and it's by this shed that the Zinfandel vines at Rusden were planted. This robust wine is plummy, savoury, juicy, spicy and very very nice.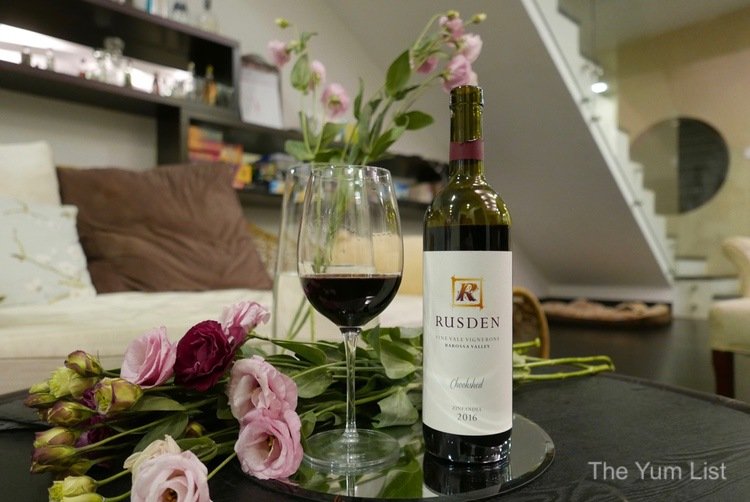 Spiralling upwards in bigness, the 2015 Boundaries Cabernet Sauvignon (RM199) shows tobacco and spice on the nose and gobs of richness in the palate. Healthy nuances of berries, herbs and chocolate make it very drinkable right now but waiting a few more years before opening is likely to bring ripper rewards.
Lastly, we're super lucky to try a real gem from Rusden Wines, the 2015 Black Guts Shiraz (RM255). In the words of the winemaker, "A minimalist approach to winemaking results in an honest representation of the variety. This is a New World wine made in an Old World style to produce a fruit-driven wine with dimension, character and balance." It's all the things a beautiful Shiraz can be: fruity, spicy, with good structure and acidity, integrated tannins and a long deep finish.
Wines can be ordered directly from the blokes at The Strine Wine Co (contact details below) and you might even get one of them in person delivering them to you. Ask for mate's rates for The Yum List readers and get the best deal available.
The Strine Wine Co
strine.wine
Justin: +6 012 205 5171
Nigel: +6 016 209 0602
[email protected]
Find Justin's other venture (and some of the best sweets in KL) here at Miss Ellie Tea House.
Wine lovers can find more international drops available in KL here.