Words: Monica Tindall
Photos: Rich Callahan
The best finds are often in the back streets, just out of the way of the main thoroughfare but still close enough to be easily accessed. 7Tnine Kitchen & Bar is one such place. Just a hop and a step across from Dan Wangi MRT station on the backside of Jalan Sultan Ismail, this four-in-one concept has a merry vibe.
Combining an elegant dining restaurant, music lounge, sports bar and beer garden, and open-air terrace, 7Tnine Kitchen & Bar has a space to suit all occasions and provides no reason to leave once you arrive. An afternoon refresher in the beer garden, followed by dinner in the restaurant, a drink on the upstairs terrace and an end to the evening with some toe-tapping tunes in the music lounge: you could easily pass hours here.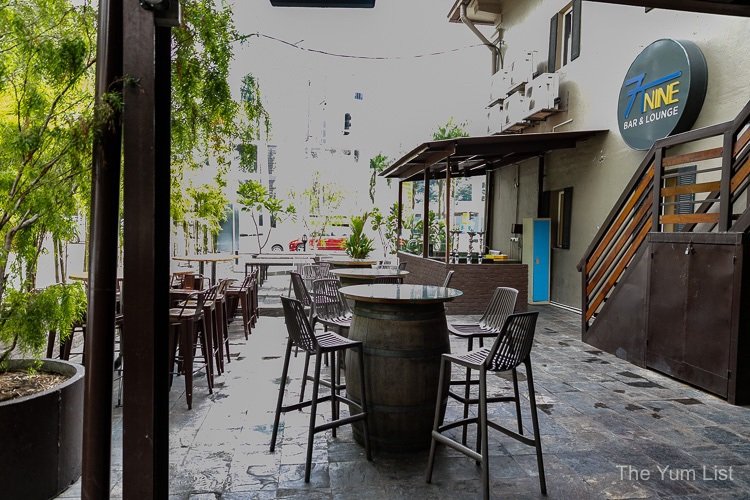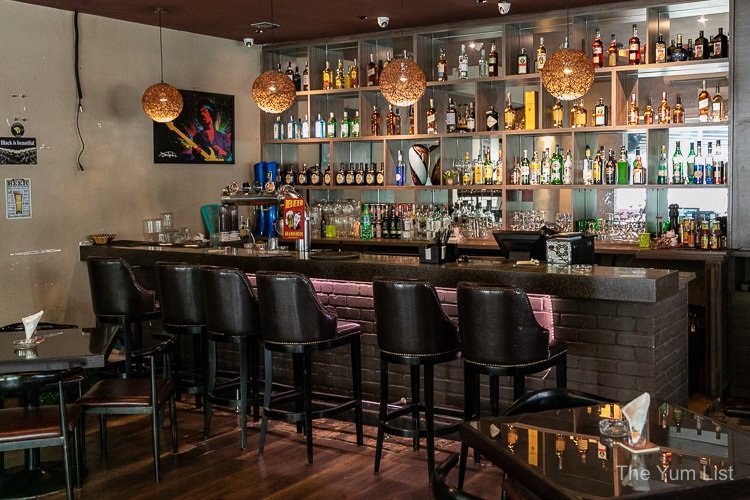 7Tnine Kitchen & Bar
We're here late afternoon and the skies are overcast taking the edge off the heat so the beer garden is our chosen roost. Lined with a wall of bamboo and palms, the setting has a cool green flourish to it. Speakers vibrate with R & B and hip-hop tunes but within the open-air context, it's not too intrusive as the sound dissipates into the street.
7Tnine Kitchen & Bar Menu – Drinks
Happy Hours at 7Tnine Kitchen & Bar must be the longest in the city lasting from 11 am until 11 pm daily! If you're a beer lover this is great for you as Tiger starts at RM11 per glass and Guinness at RM15 per glass. There are a handful of classic cocktails on the list, a decent selection of whiskies, other spirits and wine too.
We're preparing ourselves for some spicy Indian food though, so think a Salted Lassi (RM11) and Mango Lassi (RM11) sound like fine options. Made with yoghurt, salt or mango, the drinks are rich, smooth, thick and well-chilled. They coat the mouth nicely alleviating a little of the burn from the flavour-packed recipes to come.
7Tnine Kitchen & Bar Menu – Food
7Tnine Kitchen & Bar has recently gone through a complete revamp. Management has changed, prices have been revised and the menu has been given a facelift too. Today we try some signatures from the kitchen. Northern Indian cuisine with a hint of Moghul along with some cool fusion twists makes up a comprehensive menu of over 50 choices.
Fish Hara Masala (RM22), with a spicy minty sauce, is one of 7Tnine Kitchen & Bar's best sellers. Seasonal fish (often cod as it has fewer bones) is covered with a smashed slightly sweet, sour and salty mint sauce. The flesh is soft, cooked just right, and the sauce is a generous compliment.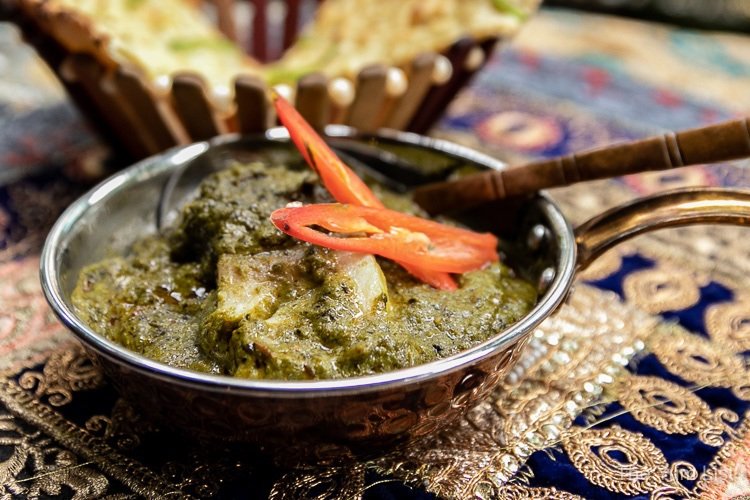 Despite its appearance, the Chicken Khada Masala (RM18) is actually quite mildly spiced. Thin strips of boneless chicken are cooked with capsicum and onion and a multitude of seasonings. It's easy pickings and would go well with an icy cold beer.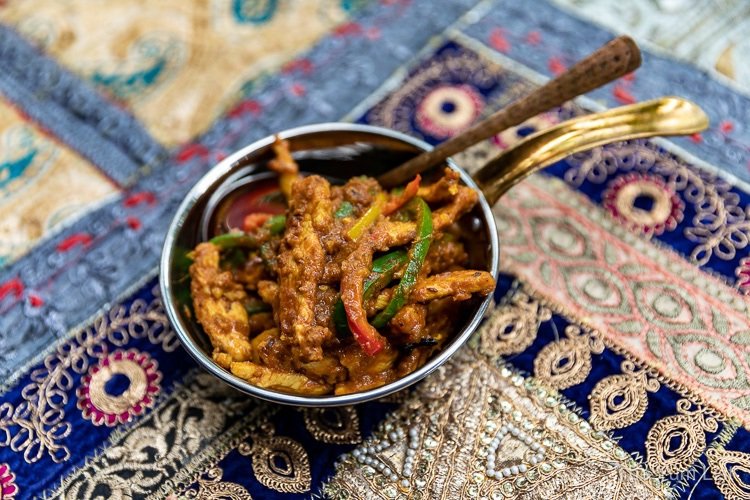 Mutton Biryani (RM23) comes as a complete thali set. The rice is cooked together with aromatic, spiced mutton and spills from a ceramic biryani pot flowing over the platter with crisp papadams, gravy, dahl and yoghurt as trimmings. The lovely long grains of rice make this my favourite dish.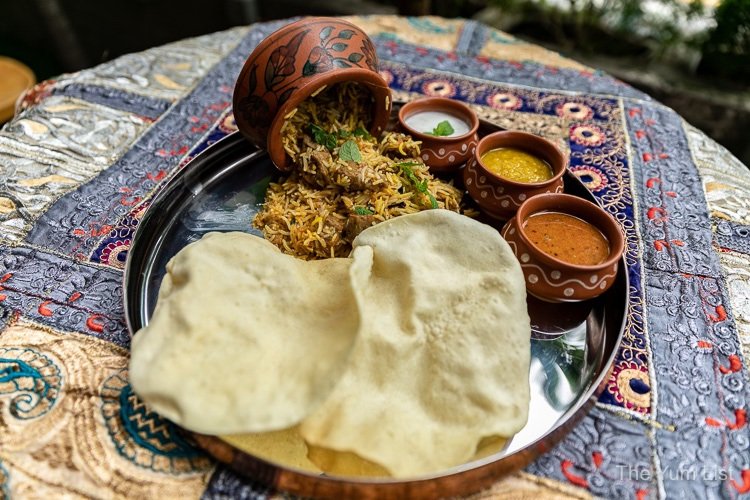 Palak Paneer (RM25) provides a vegetarian option with ground spinach and locally made cottage cheese. Plenty of cream and butter enrich the dish, just as a good Indian recipe should. Another veggie option is the Tadka Dal (RM11), which is roughly blended with hot oil and loads of spices.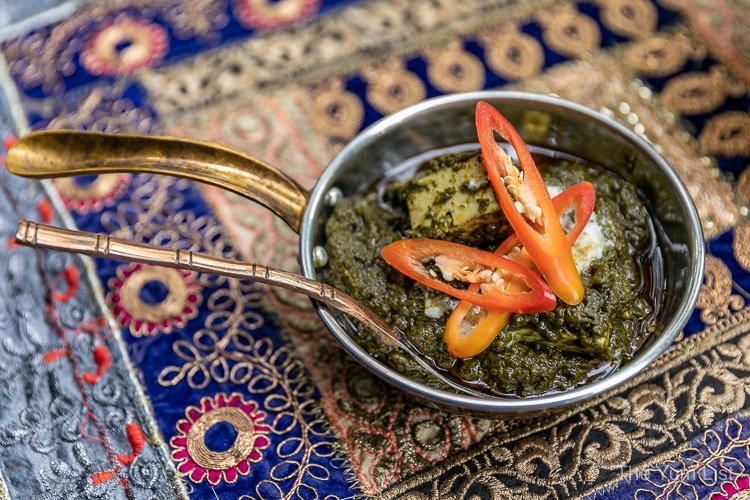 From the grill, the Chicken Tandoori (RM17) comes highly recommended. It's marinated with over 20 different herbs for seven days before grilling, and then, instead of being cooked in the tandoor is flamed on the barbecue giving a good charred edge to the meat. A squeeze of lime tops this one off with a good sour tang.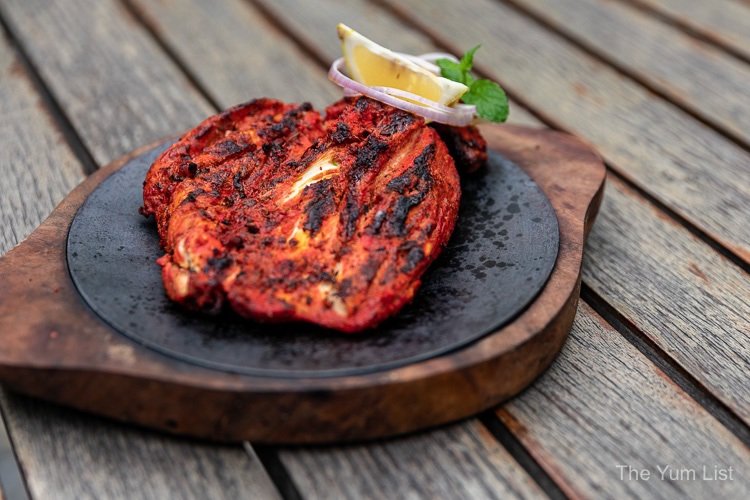 Dessert
Take a double look at the Ice Cream (RM8) on the menu. It's no regular frozen cream in a bowl but rather an exciting combo of chocolate and vanilla ice cream served on a sizzling platter! Drizzled with chocolate sauce as it's served, the ice cream quickly melts turning once plump spheres of ice cream into a hot chocolatey mess. Mmm… maybe it's time to put away the spoons and ask for a straw!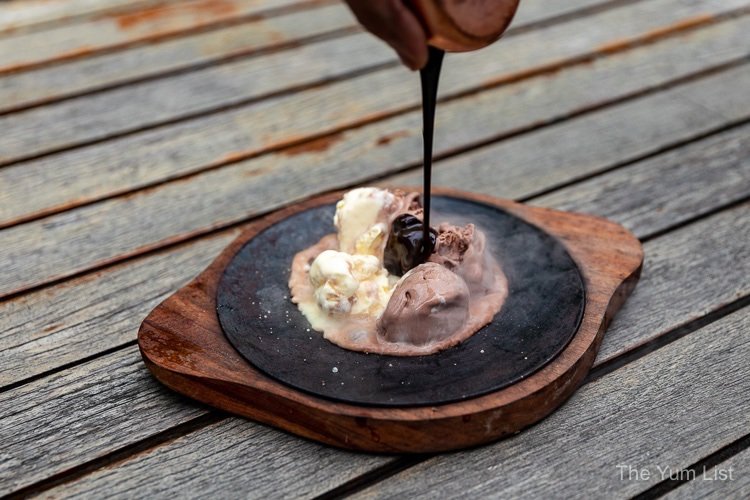 Reasons to visit 7Tnine Kitchen & Bar: a casual, friendly setting; a team that doesn't take itself too seriously, instead insisting on a fun, happy vibe with food designed to fill the tummy and capture a few Insta shots too; the longest happy hours we've come across in the city for beer.
7Tnine Kitchen & Bar
Indian & Western Cuisine, KL
2 Jalan Yap Ah Shak
Chow Kit, 50300 Kuala Lumpur
Malaysia
www.7tnine.com.my
[email protected]
+6 012 943 0017
+6 03 2602 3411
7Tnine Kitchen & Bar Opening Hours
Daily 11:30 am – 2:30 am
Love Indian food? Check out some more of KL's Indian restaurants here.