Words: Monica Tindall
Photos: Rich Callahan
Starting off as an importer of Italian goods and supplier to the best restaurants and hotels in the city, Bottega Mediterranea has since grown into a beloved name and hangout for both expats and locals.
The storefront Italian deli grew so much in popularity that residents in the surrounding community began demanding more. Over time, Bottega Mediterranea has expanded their menu to include morning coffee, lunch, wine, charcuterie boards and daily aperitivo hour, as well as Saturday afternoon mingles and Thursday night Aperitivity.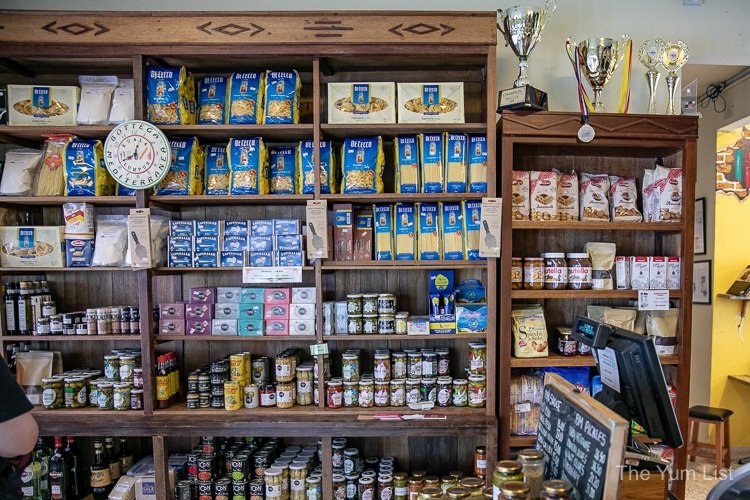 It's not just the food that draws the crowds though, it's the passion (I know it sounds cliché but please visit and you will see exactly what I mean). There is a real sense of family (truly, all of founder's Riccardo Ferrarotti's family is here) and a community vibe evidenced in the friendly chitter-chatter across tables between supposedly previously unknown parties.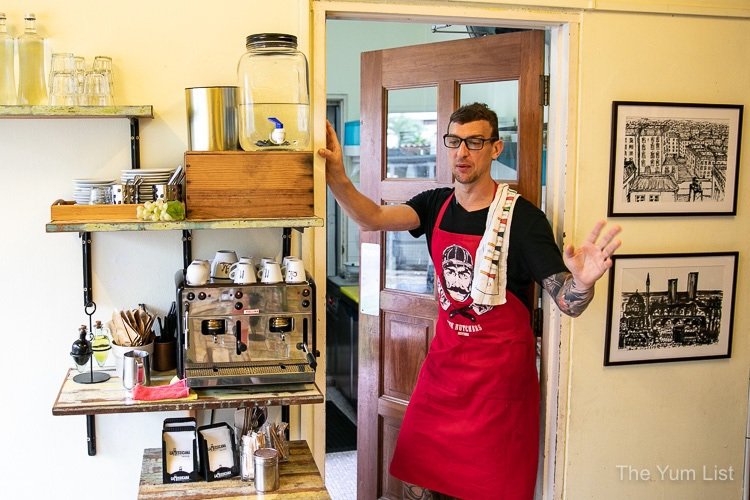 Being a direct importer of Italian products, you are pretty much guaranteed the best. Showcasing all that I love about Italian cuisine – a handful of quality ingredients put together allowing the natural characteristics of each to shine – the menu is compact and unpretentious.
Bottega Mediterranea – Italian Deli Kuala Lumpur Menu
The health nut in me loves the Mix Grain Salad (RM20) with barley, quinoa, spelt, fresh tomato, baby zucchini, red and yellow baby beets, pumpkin seeds and rocket leaves. The veggies are all grown locally in Cameron Highlands so are superbly fresh and crisp. A simple dressing of olive oil (only the best in quality of course directly imported by Riccardo), salt and pepper is all this is needed to dress this beauty.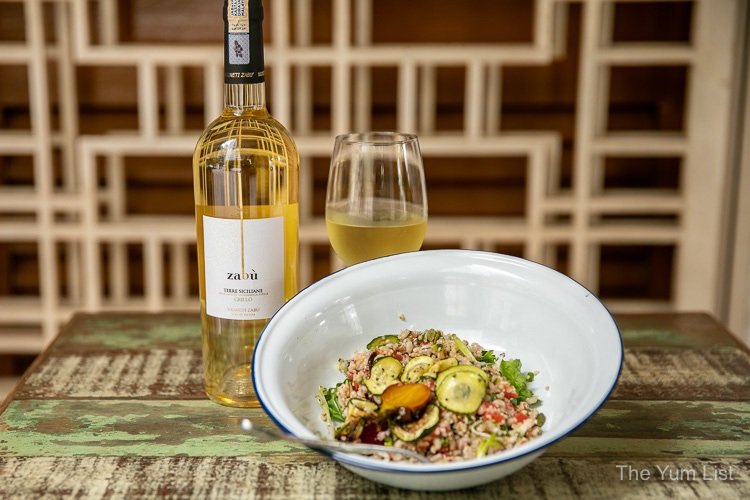 Another veg option is the Tomato Salad (RM18) with a trio of heirloom tomatoes – red, orange and watermelon skin. Day-old bread soaks up the olive oil and vinegar dressing, which provides a wonderful tang when you find one in your mouth – I'm rather fond of acidity in a salad and think this is just superb.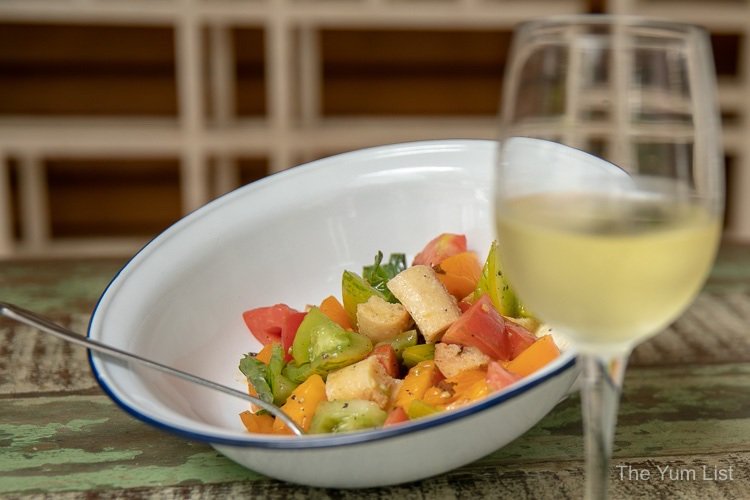 Soup of the Week (RM10), made by Riccardo's father, today is "potato and everything else inside." Onion, potato, spring onion and sage are blended until smooth and make a velvety, heart-warming soup. We're only three plates into the menu and all have been vegetarian. I'm quietly delighted and hubby and Rich (the carnivores in the team) have not even noticed. Win.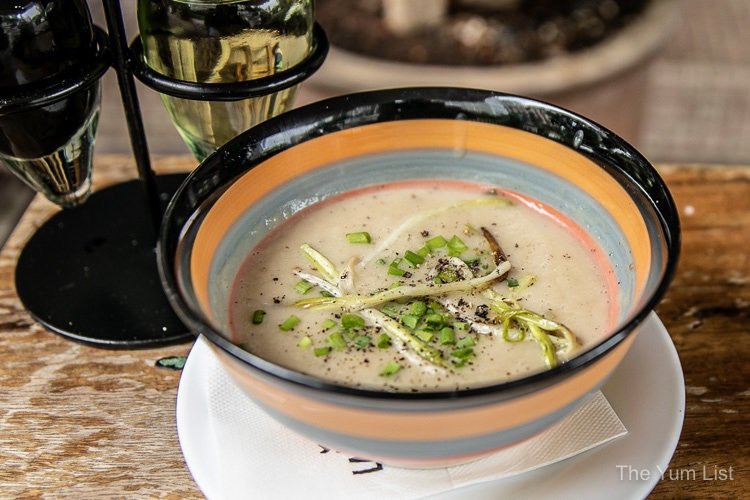 Valdostano Sandwich (RM24) is hugged between crusty toasted slices of panini (chef Riccardo's recipe made at the famous local French bakery, Yeast). Porchetta ham, fontal cheese, roasted onion, zucchini, sun-dried tomatoes, mustard seeds and rocket ensure every mouthful is packed with flavour. "Hmmmm," says hubby. "That is the best description," confirms Rich.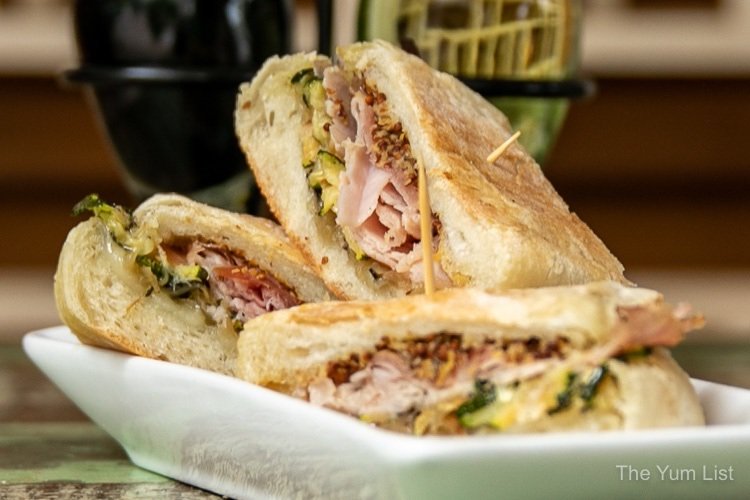 Riccardo is rather particular about his pasta recipes and the Homemade Gnocchi (RM24) and Lasagna (RM24) are no different. The former comes with a rich beef and pork Bolognese sauce and the latter is given an extra dose of nutrients with spinach blended into the pasta sheets. Following the line-up we've already indulged in, it's surprising that we can possibly fit any more in. When food tastes this good though, there is always space and we stick to our zero-waste attempts by cleaning up both plates.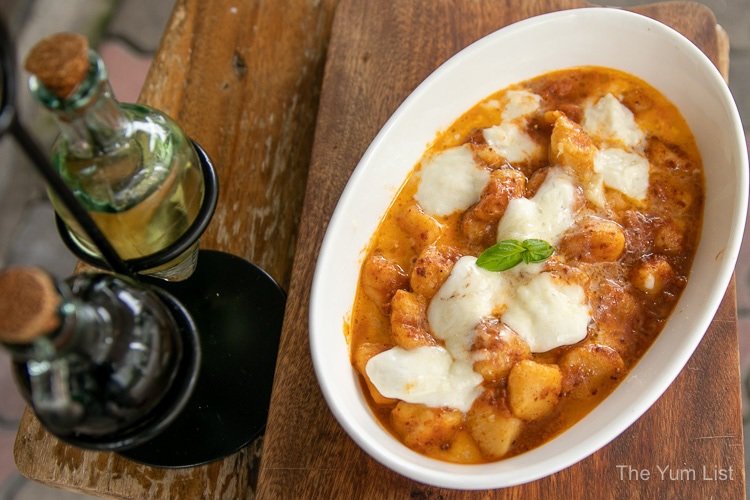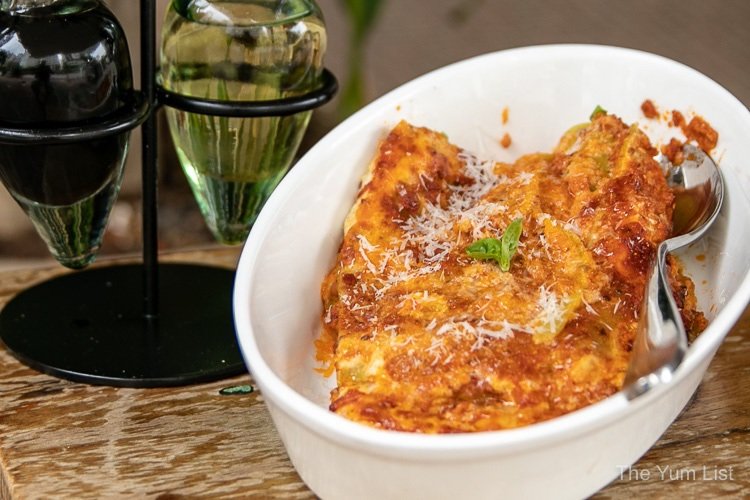 Dessert Menu Bottega Mediterranea – Italian Deli Kuala Lumpur
Possibly the most famous Italian dessert across the world is tiramisu and it could also be one of the most contested recipes. I wouldn't though dare challenge Riccardo's Family Recipe Tiramisu (RM16), not when there is one of every single table in the house – clearly regulars know what is good! It is so popular, however, that by the time we come to order, they have sold out! We plump for Gelato (RM10 per scoop) instead and find comfort in chocolate, pistachio, lemon and raspberry. The ice cream is velvety and the sorbet has a perfect balance of tang and natural sweetness.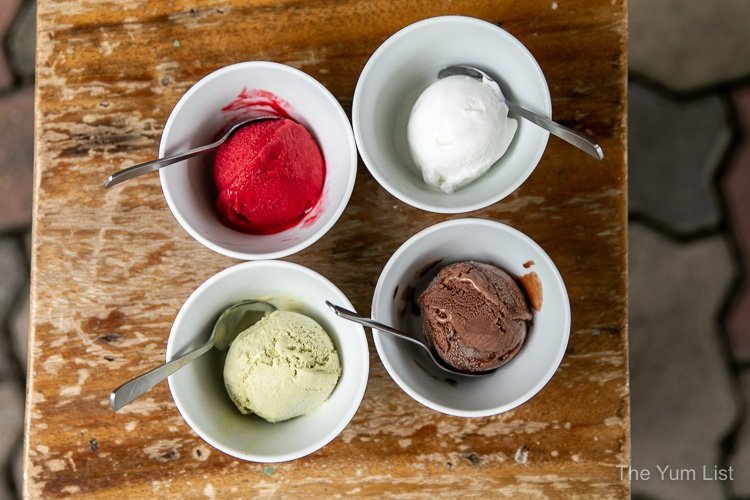 Drinks Menu Bottega Mediterranea – Italian Deli Kuala Lumpur
Coffee is a must at any self-respecting Italian deli and the folks at Bottega Mediterranea use a dark roast, La Messicana to brew a good strong cup with a chocolate-bitter finish that goes well with milk (RM8) but equally well as espresso (RM6). Juices (RM9) are made fresh just before serving and we're pleased to see a value-for-money portion and also that they are served sans-straw.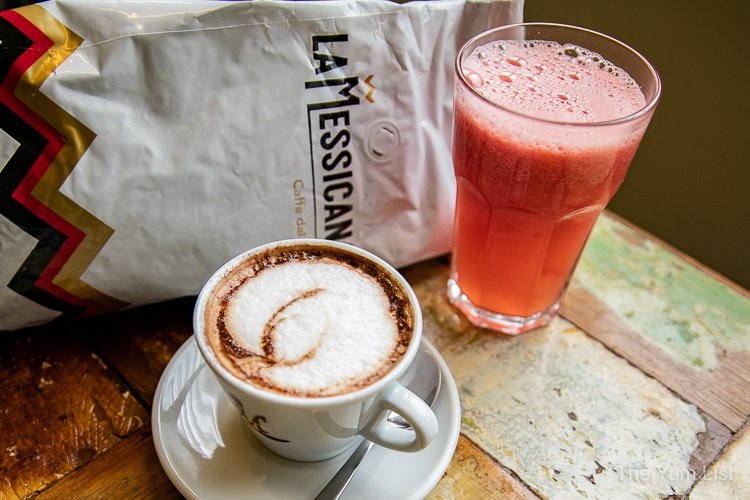 Adding a little booze to the meal, house red and white wine are priced reasonably at RM24 per glass or RM32 for a carafe. I sip on Pinot Grigio by Zabu from Sicily and find it an easy-going glass, quite quaffable on its own but versatile in pairing across the menu. Hubby remembers our summer travels to Italy with a Peroni Nastro Azzuro (RM23), an Italian icon.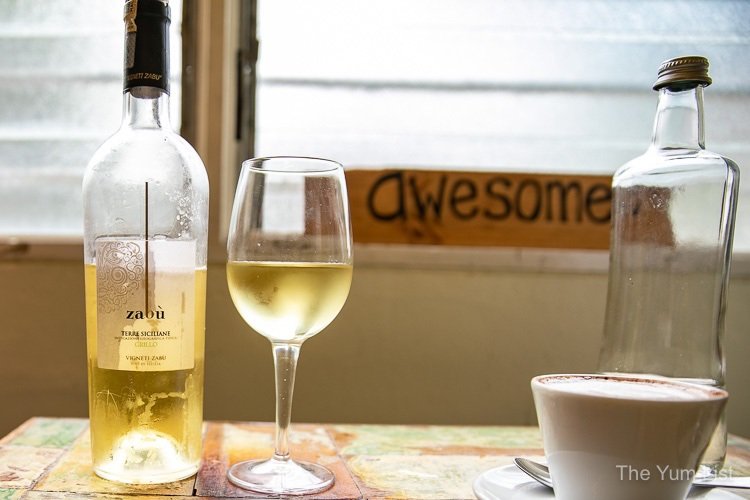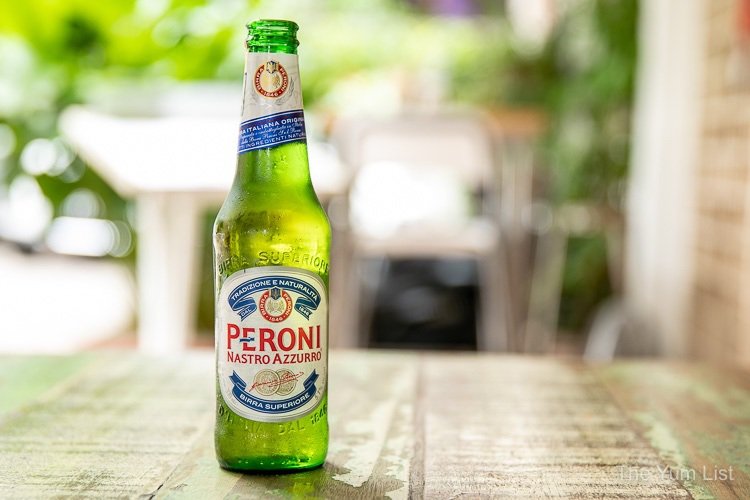 Reasons to visit Bottega Mediterranea Italian Deli Kuala Lumpur: the best of Italian products available in the city; relaxed community vibe; quality rustic Italian recipes made from scratch – must-try the lasagna; lots of meat-free options.
Bottega Mediterranea
Italian Deli Kuala Lumpur
1A Jalan Ceylon, Bukit Bintang
50200 Kuala Lumpur, Malaysia
+60 3-2070 4222
www.bottega.my
Bottega Mediterranea Italian Deli Kuala Lumpur Opening Hours: Monday – Saturday 9 am – 8 pm.
Love Italian? Find more Italian restaurants in Kuala Lumpur here.