Words: Matt Jones   Photos: Rich Callahan
Nestling itself in between its traditional local Chinese restaurant neighbours in Wangsa Maju sits the unmistakably Indian Roti Chai, specializing in authentic Punjabi cuisine. Since its opening around a year ago, Roti Chai has established itself as a delightfully new and fresh option in this little locale.
Emerging from the kitchen and floating effortlessly across the restaurant floor in a flowing navy blue robe dress, owner Narinn greeted us with the warmest of smiles. Having a shared passion for food and a long-held dream to open their own restaurant, Narinn and her brother Jasvinder decided to break from their business and banking backgrounds and embark on their new baby. They took a punt on the location, decidedly aiming to shake up the local vibe of local places and add their authentic home-style Punjabi flavour to the mix. They brought with them their traditionally trained Indian chef, who honed his skills and Punjabi cooking techniques back home in India.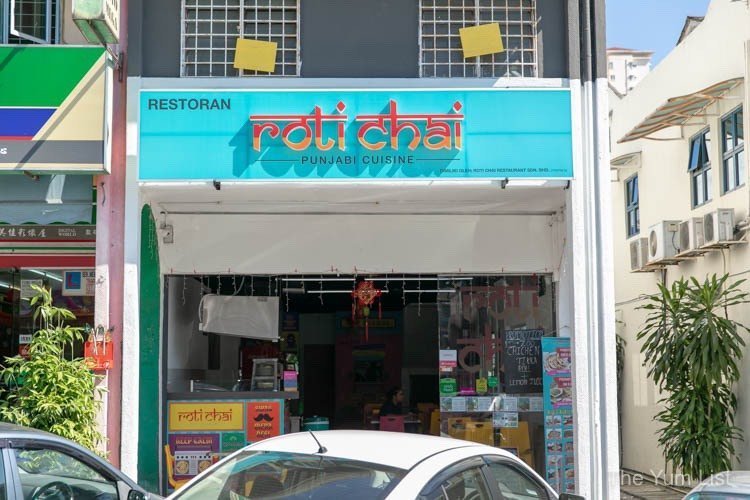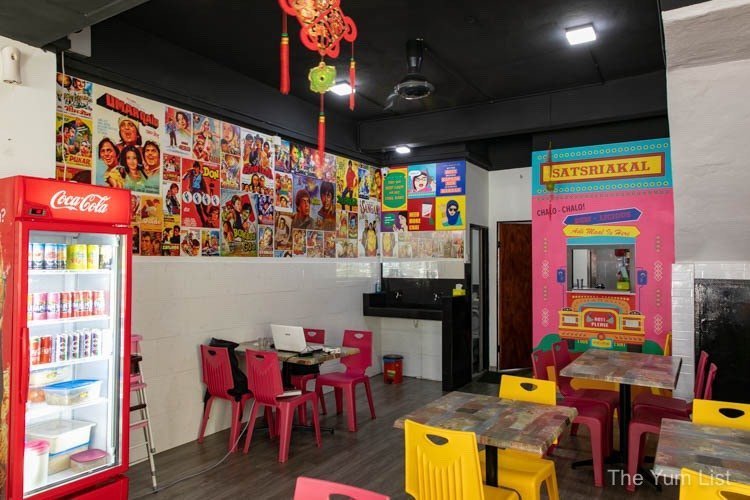 Roti Chai Wangsa Maju Menu – Drinks
Roti Chai has quite an extensive drinks selection. We tried a Punjabi Tea (RM3), a great alternative to coffee with star anise and fennel seeds boiled with cloves, masala chai and fresh ginger. Lassi Mango (RM6) was also refreshing with fresh mint, mango, yoghurt and ice. To top off the drinks, we finished with the very different and unusual Roti Chai Special Drink (RM6). At first, I wasn't entirely sure about the savoury mix of black pepper, mint, coriander but the more I drank the more it grew on me.
Roti Chai Punjabi Food KL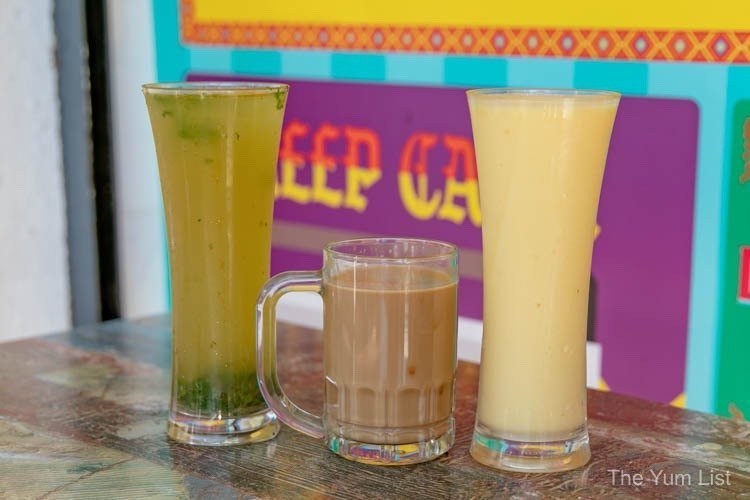 There are three options for ordering food at Roti Chai. For a quick fix, grab a naan with tandoori chicken or curry from the bain-marie in the front. To linger a little longer, choose something from the normal menu, or the daily-updated blackboard. They'll also make any other Indian dish on request if they can. We tried a mix of Narinn's favourites and house specialities.
Roti Chai Menu
Paneer Tikka (RM15.90) is a vibrant plate of grilled slabs of cottage cheese coated in the orange tandoori paste usually used on the traditional chicken dish. Left to marinate for an hour or two then 10-15 minutes in the tandoori oven produces this simple but moreish recipe. Squeeze the lime on top and (if you dare) enhance it with the green chilli paste on the side. There's also a button mushroom version which makes this a great vegetarian protein option.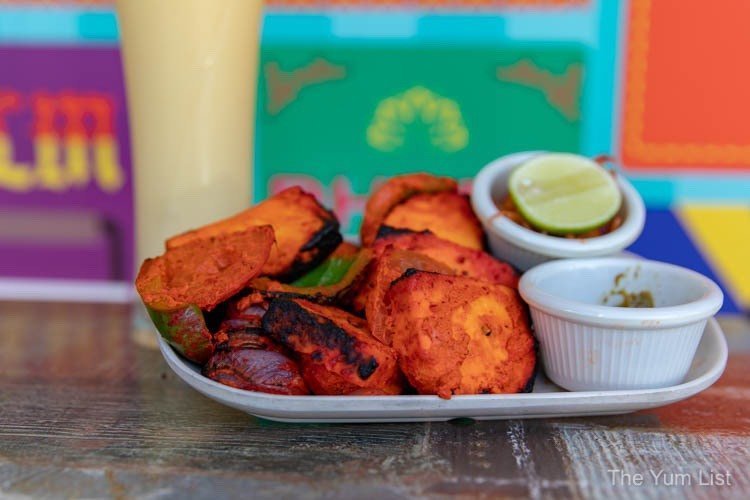 Stuffed Tangri Kebab (RM15.90) with roasted chicken legs stuffed with ground nuts, minced chicken and butter, is another simply presented but oh so succulent and delectable. Thoughtfully presented with foil-wrapped ends to minimize any finger-lickin' (despite the strong desire to do so anyway), it's best to dip the wings in the white yoghurt sauce on the side.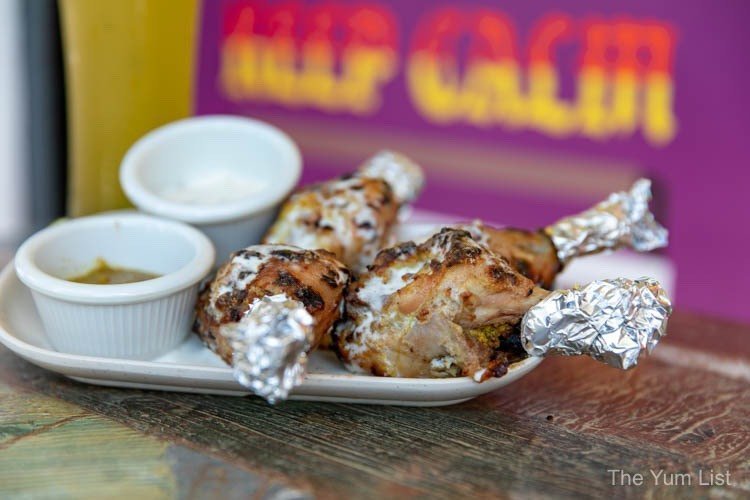 Okra's never been at the top of my list of favourite dishes and it's something I'd never usually order, but the Bhindi Masala (RM8.90) of these sliced ladyfingers stir-fried with onions, tomatoes, curry powder and masala paste on a high flame (to get that divine smoky taste), has definitely made me an okra convert. Rich loved it too and fairly demolished the bowl between takes of shooting the pictures of it.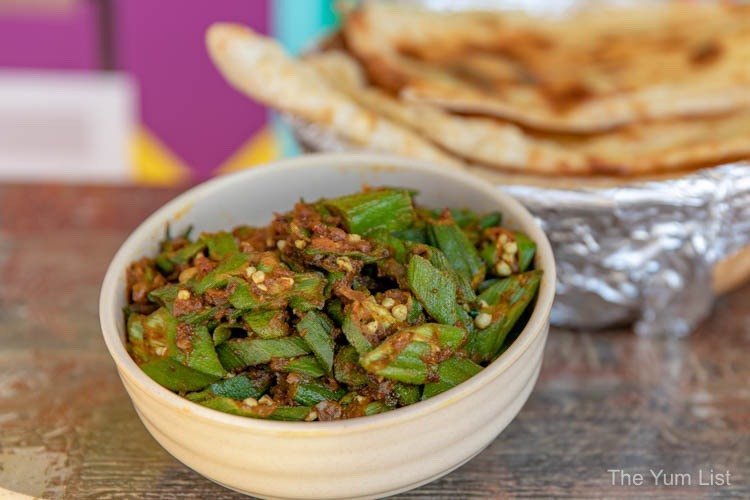 Mutton Varuval (RM22.90) is one of the long-marinated and slow-cooked dishes that have come to signify Roti Chai's style. Taking over an hour to cook, the mutton chunks infuse with the chilli and curry powders to create a rich flavour intensity and depth. Heat alert here! I'm a complete and utter lightweight when it comes to all things spicy (I've been known to reject capsicums out of fear) so I'm not the best of heat barometers but I did manage to get a giggle out of Narinn for breaking out in a sweat and hastily requiring a second glass of iced water. Essentially the spice level at Roti Chai is set at 'Green Chilli' but Narinn will happily leave it out for you if you're as delicate as moi.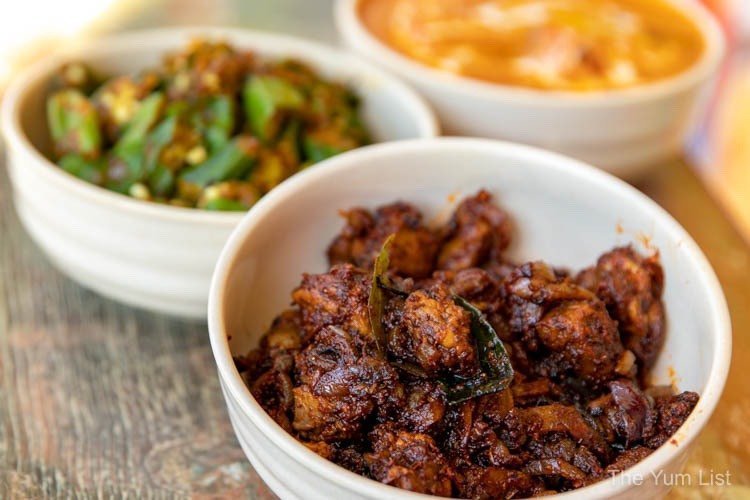 No Indian restaurant is worth its salt (or spicy green chilli for that matter) without their own take on Butter Chicken (RM20.90), and this one was pretty darn good. Slow-cooking the tomato, cashew nut and cream-based gravy for at least a couple of hours creates the flavour depth, and the boneless chicken chunks are cooked in the tandoor prior for that unmistakable smoky flavour. It's another dish that Rich and I fought over, battling Butter Naan bread swords (RM4) to mop up the last of the gravy. The serve is four generous slices, dripping with, "It's real butter!" Monica devilishly noted. There's also a plain Punjabi Style Roti (RM3) made with whole wheat flour that's easy to digest.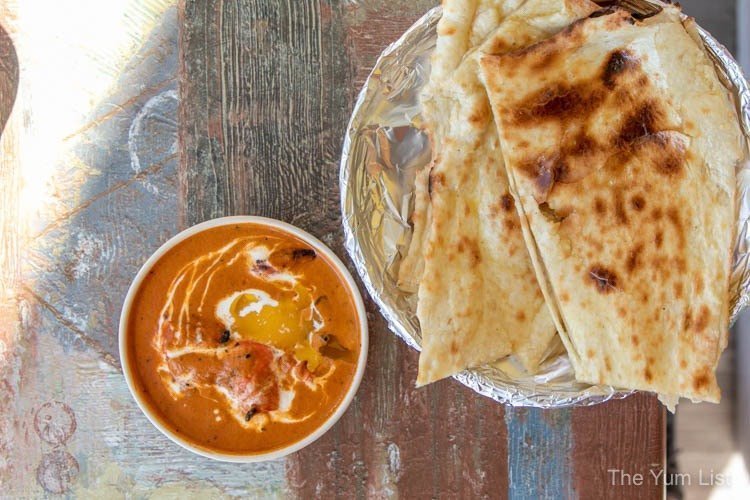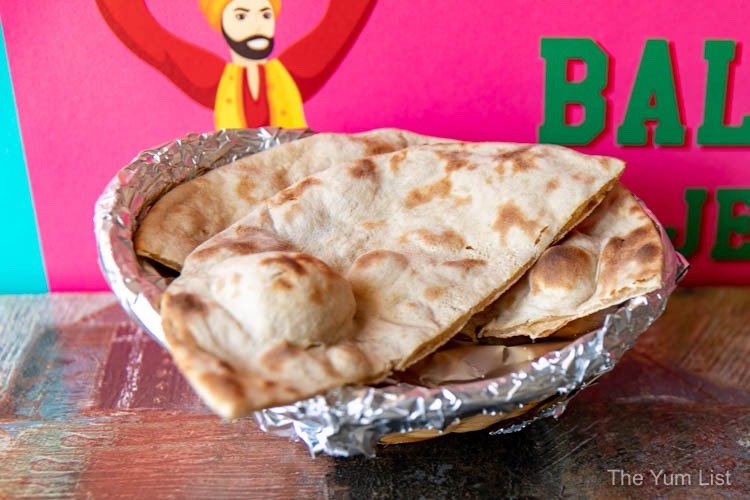 Roti Chai Menu Desserts
Indian desserts are a bright and colourful affair, sugary sweet to offset all the hot curry and spicy flavours you've enjoyed during the main meal. Narinn furnished us with a mixed plate of sweets (RM3.90/piece) – rice cooked with milk, sugar and dried fruits. Gulab Jamun, typically served at weddings, birthdays and special occasions is a decadently dense ball of milk powder and sugar soaked for a few hours in sugar syrup and served with some drizzled over the top. Ladoo, another ball of bright orange sweetness, is a similarly occasion-oriented sweet made with sugar, winter melon seed and flour (Narinn makes it a tad less sweet for her Roti Chai customers than would the norm in India). Barfi is a square of white almond meal, milk powder, condensed milk and sugar, while the pink Coconut Candy (coconut, sugar and condensed milk) was the table favourite, reminding me very much of the 'coconut ice' treat we made as kids back home in Australia.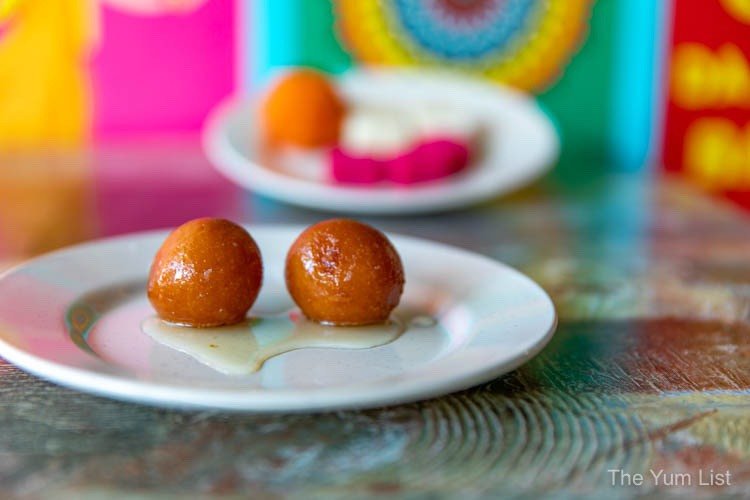 Roti Chai Review
Open from 11am to 10:30pm for lunch and dinner (closed Tuesdays) and with Wangsa Maju LRT almost right next door, Roti Chai is a Bollywood-esque colour explosion of a dining space, with walls papered in movie posters and cartoon images celebrating all things Indian from chai teacups to popular sayings, where "Good food is good mood" and "Keep calm, put the music on!" prevail. Intensified by the bright pink and yellow chairs, the entire atmosphere is one that made me smile. "They say keep calm, we say Chill karo!". I say "I can't wait to go back".
Reasons to visit Roti Chai: the only Indian restaurant in this community; a bright colourful Instaworthy setting; we loved the butter chicken, freshly made bread, paneer tikka and the stuffed tangri kebab is a must-try.
Roti Chai Punjabi Cuisine
22 Jalan 1/27B
Taman Desa Setapak
53300 Wangsa Maju
Kuala Lumpur
+6 012 387 2460
+6 03 4131 2900
www.facebook.com/Roti-Chai-Punjabi-Cuisine