Monica Tindall
The more I age, the more I want a fuss-free beauty routine. I'm no longer looking for treatments that have fleeting effects but am willing to invest in something that will last much longer – which, I think saves me both money and time in the long run. Dr Jane Clinic offers laser hair removal in KL providing a painless way to eliminate the routine of shaving (armpits, legs, bikini line – wherever you're the hairiest). I have quite fair hair so it's mostly only my underarms that need shaving. Repeated practice though, leaves my skin sensitive and itchy.
Laser Hair Removal KL
This sensitive skin led me to try more permanent hair removal a few years back. I only had three sessions and the hair stayed away for a good two years. The technology at the time was advertised as pain-free and it mostly was but repeated movements with the hand tool did leave the skin feeling quite hot and got a little uncomfortable (not painful) towards the end.
Two years on and with hair reappearing (along with a rash from shaving the newly returned hairs), I'm ready to be free of underarm hair once again. This time, I try laser hair removal KL with the Deka Motus AX at Dr Jane Clinic in Tropicana.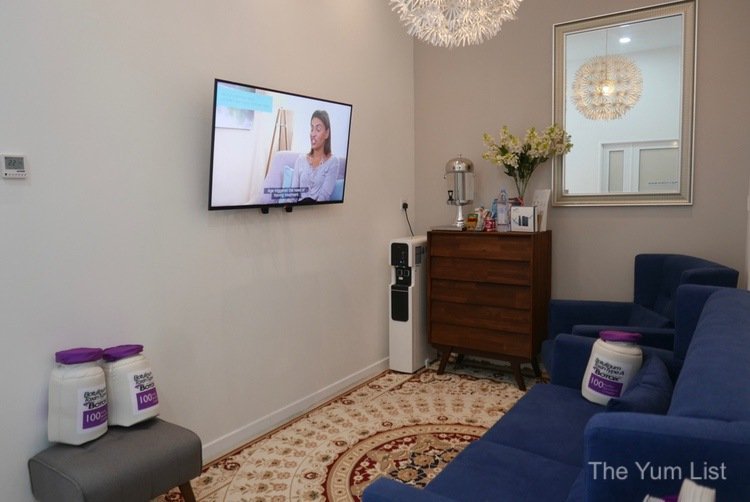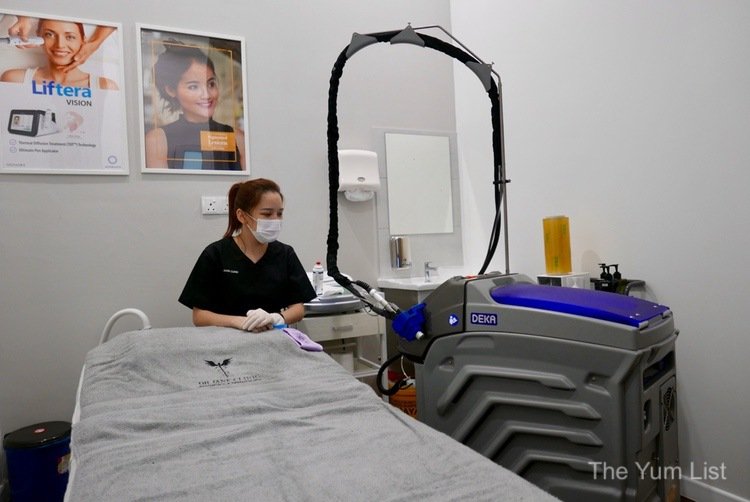 Deka Motus AX Alexandrite Laser Hair Removal KL
It's mind-blowing how quickly technology changes and the latest development for painless hair removal is the Deka Motus AX. This is a type of Alexandrite laser system previously known for effective removal of hair but producing some discomfort on the surrounding tissue. Combing this laser with Moveo technology gives the effectiveness of the Alexandrite laser without the discomfort. Fewer treatments are needed and each session is also much faster.
Laser Hair Removal at Dr Jane Clinic Tropicana
Before my visit, I was advised to shave my underarms the day preceding my appointment. The first day, I changed into an elasticised robe. On the second two occasions, however, I wore a light spaghetti strap dress each time so there was no need to change as the area was easily accessed.
Lying supine in a private room on a treatment bed, the nurse gently covered the area with a cool gel. Talking me through the process the whole time, she then rubbed the laser handpiece back and forth providing good coverage of the armpit area. The gel was wiped away with a wet cloth and the same repeated on the other side. All up, I was in and out in less than 10 minutes. The sensation was that of having a massage. There was zero pain. I didn't even feel any heat.
Laser Hair Removal Results
Even after the first treatment, hair growth was dramatically less. After the second session, no hair grew back in the month. I went for the third session just to make sure. It's been three months now since the first treatment and I have zero regrowth. The brochure says it may take up to five or six sessions to get the desired results but mine was successful in just three. This may have been because I've had laser hair removal in Malaysia a few years back and so possibly the second round was supported by this. Either way, three sessions and I'm freed from shaving and the red itchy rash that goes with it.
Laser Hair Removal KL Price
Each session with the Deka Motus AX at Dr Jane Clinic is priced according to the area covered. For the underarms, it is RM150 per session or RM450 for four sessions. *** The Yum List readers get a 15% discount off treatments and products at Dr Jane Clinic by mentioning this offer when making an appointment.
Laser Hair Removal Malaysia Review
The experience was painless, efficient and highly effective. Not having to shave helps me with my zero-waste goals, cuts down on grooming time and avoids that nasty rash I was getting. It's a treatment I'd highly recommend!
Reasons to try laser hair removal KL: pain-free hair removal that lasts for years; good return for money spent.
Dr Jane Clinic
P-01-09, Tropicana Avenue
47410 Petaling Jaya, Malaysia
+6 014937 5263
www.facebook.com/drjaneclinic
I also tried the "vampire facial" at Dr Jane Clinic. Check out that experience here.