Monica Tindall
Claiming Insta fame, PRP facials were initially dubbed Vampire Facials because of bloodied-face photos posted by celebrities all over social media. Social influencers claimed to have found the promise of eternal youth and happily played off the blood-sucking analogy. The technology, however, has progressed much since the early days (and many people claim these gory faces were just a publicity grabber anyway). The advancement in technology produces images much less horror-film like in nature and over the years some proper research has surfaced showing evidence of tissue regeneration and a variety of other uses of the technology. Today I'm set to give the Autologous Platelet Rich Plasma (A-PRP) facial a try at Dr Jane Clinic in Tropicana.
What are A-PRP or Vampire Facials?
The core principle behind a vampire facial or A-PRP is the use of your own platelets, which are naturally used in our bodies for healing. Injecting the plasma just under the skin's surface is said to stimulate collagen production and cell growth creating a therapeutic effect of the skin.
A-PRP Facials, Vampire Facials – Procedure
At Dr Jane Clinic, the Autologous Platelet-Rich Plasma (A-PRP) facial begins by drawing blood from the arm – not too much, around two to three tablespoons. At the same time, a numbing cream is applied to the face, needing about 20-minutes to desensitize the skin. After that, the blood fills a test tube, which is then placed in a centrifuge device. This spins around at high speed separating the blood cells. The platelets are then injected in multiple tiny points (micro-needling) just under the skin's surface.
As my skin is feeling the effects of the numbing cream, I barely note the needle's injections. Dr Jane works quickly with confidence and mastery, and in what seems to be less than 10-minutes, the procedure is complete. My face feels a little warm, and a nurse quickly takes over, cleansing, toning and applying a clay cooling mask, which is left on for about 20-minutes. This helps to reduce redness and takes away the slight heat felt earlier. Mask removed, my face is moisturized, and sunscreen applied.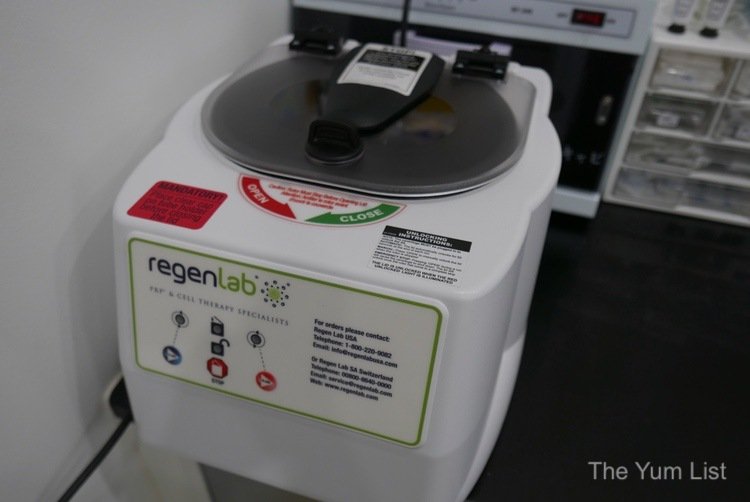 A-PRP Facials, Vampire Facials – Downtime
I have several red dots over my face immediately after treatment, but nothing that concerns me too much and I continue my afternoon outings as usual. Dr Jane has given me some cream to reduce bruising and red marks at the injection sites quickly. The following day, little points are still visible but easily covered with make-up, and by the third day, all evidence that I've had the procedure has disappeared.
Vampire Facial KL, A-PRP Facial – Results
The vampire facial is said to reduce the appearance of fine wrinkles, assist in the plumping of sagging skin and improve the complexion. An investigation of the research online finds suggestions for other applications too such as alopecia and chronic wounds. There seems to be variance in dosage, number of suggested treatments and outcomes depending on the individual.
About three days following my visit to Dr Jane's Clinic is when I first begin to notice results. I think I see a slight lift and perhaps even a glow, maybe due to increased hydration. My makeup goes on more smoothly too. Hubby comments on my complexion (and he rarely notices if I've changed my hair colour!) so I guess that is a significant affirmation of results.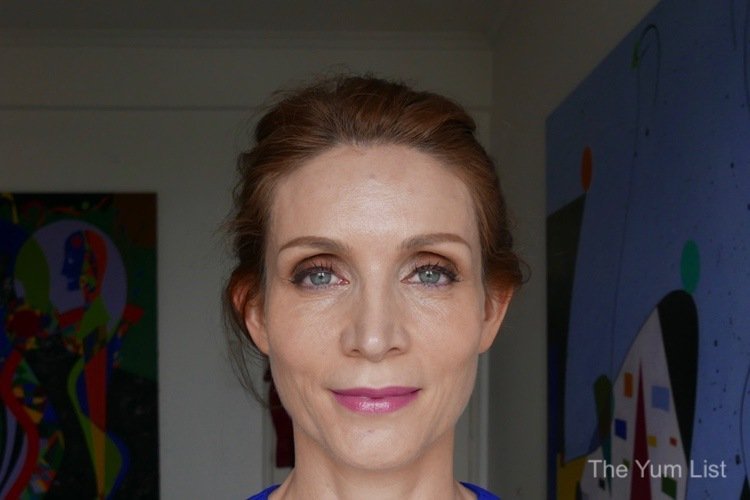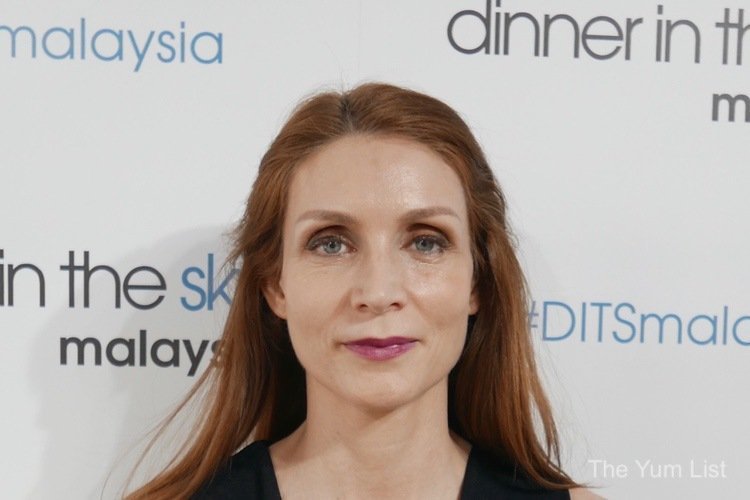 A-PRP Facial Price at Dr Jane Clinic Tropicana
The vampire facial or PRP is priced at RM1099 per session at Dr Jane Clinic Tropicana. *The Yum List readers get 15% off treatments and products by mentioning this article when booking.
A-PRP Vampire Facial KL Review
The theory behind the facial makes sense to me and having it performed at Dr Jane Clinic, the experience was professional from start to finish. It's a treatment that Dr Jane does on herself, and that sure is a recommendation that can't be argued with. If you're looking for a treatment that has minimal downtime with low risk of any adverse reactions (as you're using material from your own body), the A-PRP Vampire Facial is worth giving a go.
Reasons to try the Vampire Facial KL (A-PRP) at Dr Jane Clinic: a quick and secure facial with minimum downtime using your body's very own healing mechanism; stimulation of collagen production; more hydrated skin and smoother complexion. *The Yum List readers get 15% off treatments and products by mentioning this article when booking.
Dr Jane Clinic
P-01-09, Tropicana Avenue
47410 Petaling Jaya, Malaysia
+6 014937 5263
www.facebook.com/drjaneclinic
I have also had an excellent experience with laser hair removal at Dr Jane Clinic. Check out that procedure here.