Monica Tindall
A few years back Lone Pine Hotel was one of the hottest choices of stay on Batu Ferringhi. With a major overhaul and room renovations on the way, the property is set to retake centre stage as one of the most popular stays on Penang's shoreline.
Gaining accolades as the only boutique hotel in this popular beach area, Lone Pine Hotel offers the facilities of a large resort with the personalized service of a smaller property. Dating back to 1948 when a bungalow was converted into a 10-room family owned hotel, although much expanded today, the site maintains the mood and warm hospitality of a family-run business.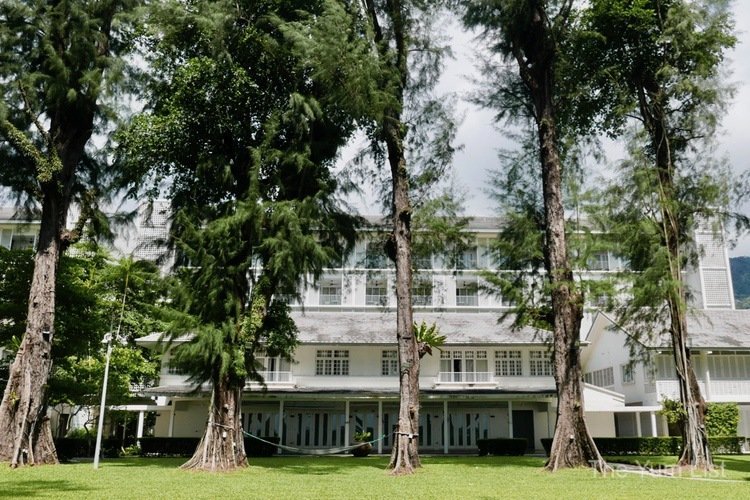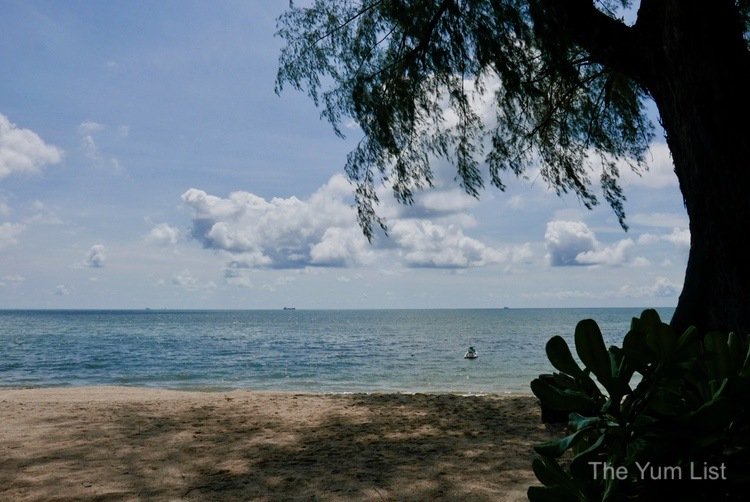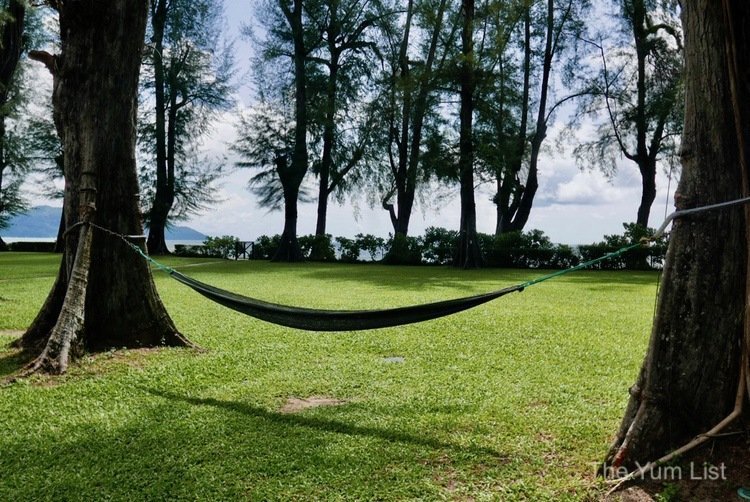 Rooms at Lone Pine Hotel Penang
We're in a Deluxe Sea-facing Room for the weekend and I absolutely delight in the patio with day bed and our own private plunge bath! While I quite enjoy lounging by the shared pool, I'm such a hygiene freak (yes, more than a little finicky) that I'd rather not share the swimming space. The solution is either a villa with our own private pool or this treat; a bathtub on the verandah. Coffee in one hand, book in the other; these are the things that make a fantastic weekend getaway.
The room is quite large in size, 45 sqm, making it the most spacious standard room on this coastline. The bathroom and dressing area are neatly tucked away behind sliding doors giving privacy, and the bedroom opens up to the balcony with floor-to-ceiling glass doors adding to the sense of generous volume. White and neutrally hued walls and linens are complemented by wooden floorboards contributing a cool beachside feel with a splash of classy Colonialism.
Beds and pillows are excellent! They have that sink-into quality that ensures a great night's sleep. Ceiling fans both in the room and on the balcony are welcome additions. I love the fresh air offered by the seaside location and with just a little assistance from the fans, no air-conditioned air is needed.
Of course, the room has contemporary amenities and free Wi-Fi, which is expected these days. Coffee and tea are the standard mini-bar items with bottled water provided daily. There are even a few soft drinks in the fridge, replenished daily and complementary. If you want to go zero-waste, bring your own refillable bottle and top up in the fitness room where there's a water station. Toiletries are also those single-use mini plastic containers so bring your own bath products also to reduce waste.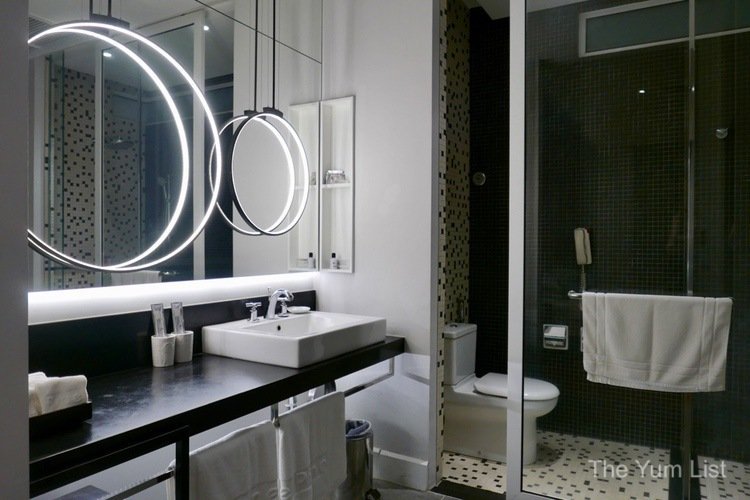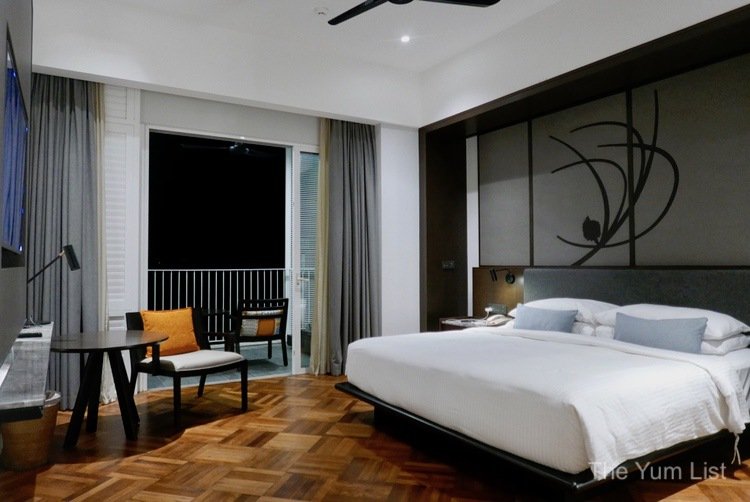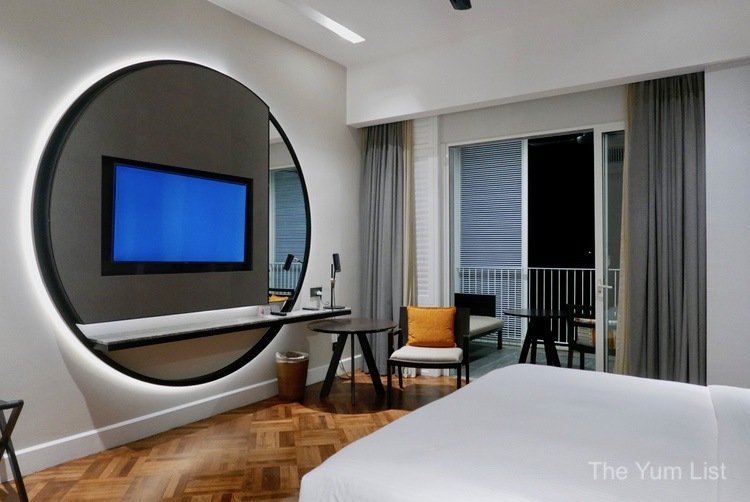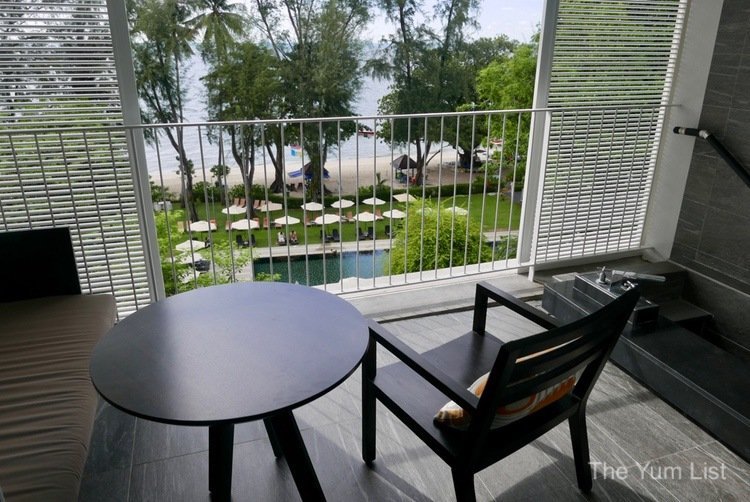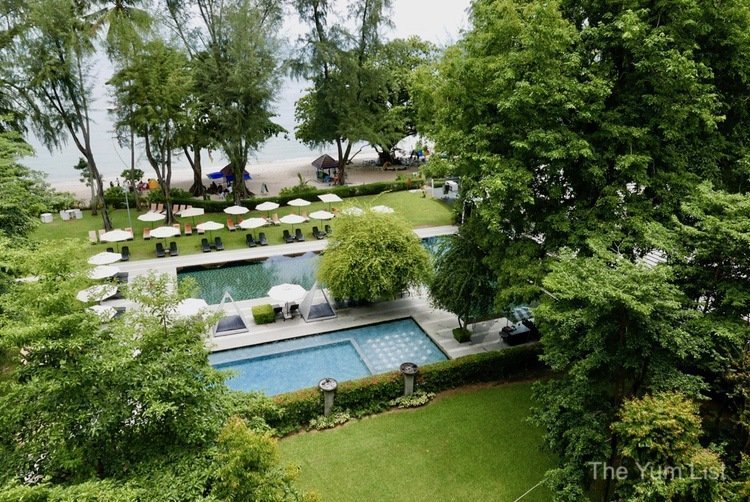 Facilities
Some might not need more than the pool and beach to be content but Lone Pine also offers beautiful gardens with extensive lawns, a spa, gym and games room for additional leisure pursuits. We love to be outdoors and so find a recliner under the mature casuarina trees one of many places we lounge over the weekend. Drifting from a beach chair to poolside to garden to our own balcony, we unwind from a busy week exploring a new relaxation nook lazily and contentedly every few hours.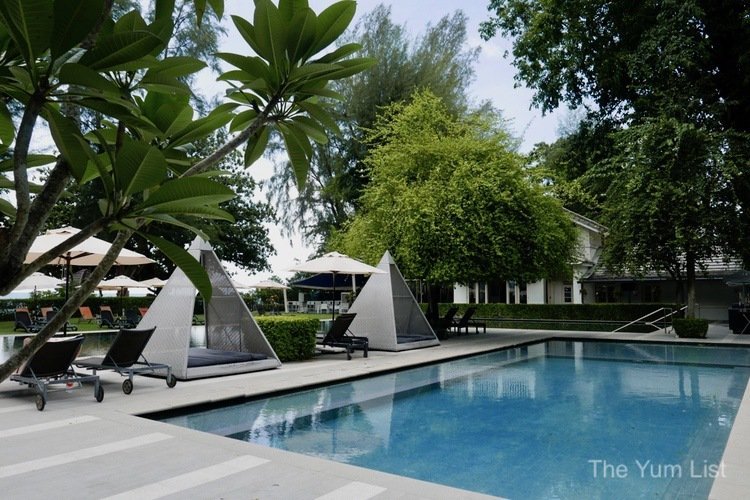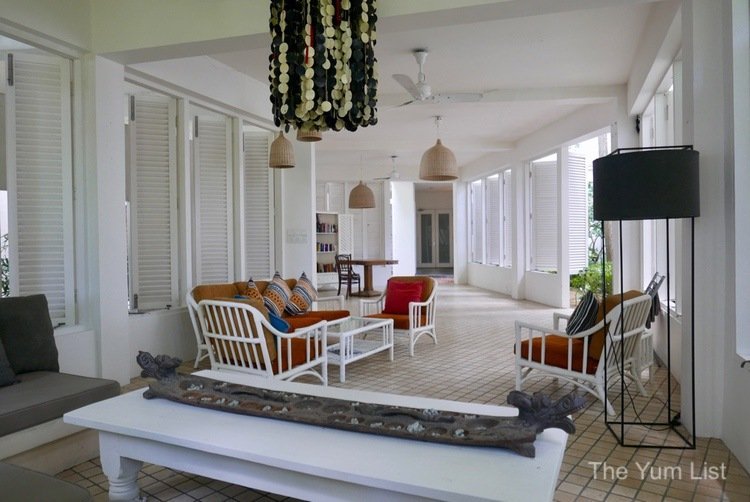 In the heat of the day, we move to the spa. All of this laying around is slowly inducing a sense of calm, so why not assist the process with a good massage. Pure Energy Spa at Lone Pine Hotel offers an assortment of massage, along with body treatments such as scrubs and masks, as well as facials. The masseuse team welcomes us with enthusiasm and after a good kneading, stress levels are further reduced and we carry that feeling over to a sunset cocktail at the bar.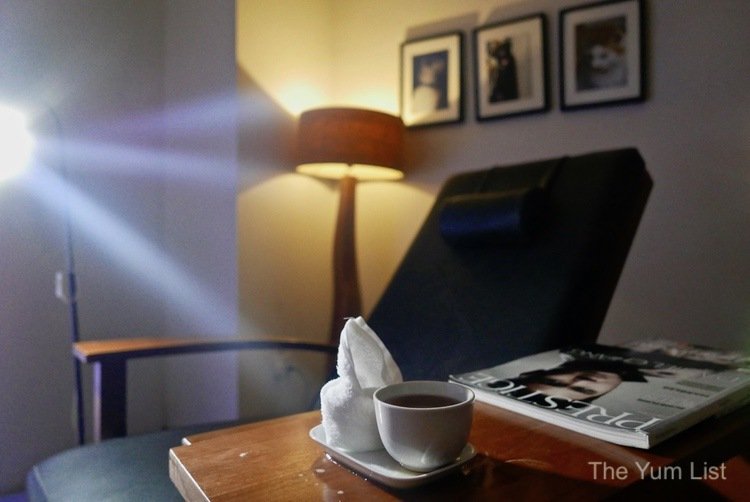 Lone Pine Hotel Restaurants
Lone Pine Hotel has two food and beverage outlets, The Bungalow and Batubar. They're not currently the highlight of a stay here, but we hear that there are plans for refurbishments in the future. The latter is where we take pleasure in a couple of after-dinner drinks. Offering light bites, cocktails and wine, Batubar has a menu well-suited to a casual evening of catching up with friends. For something heartier, head to The Bungalow, the hotel's all-day-dining restaurant. Here a breakfast buffet is served with western and local favourites. The rest of the day reflects Penang's heritage with a mix of recipes ranging from colonial-style steaks to wok-fried noodles. Follow this link for more on The Bungalow's food and beverage.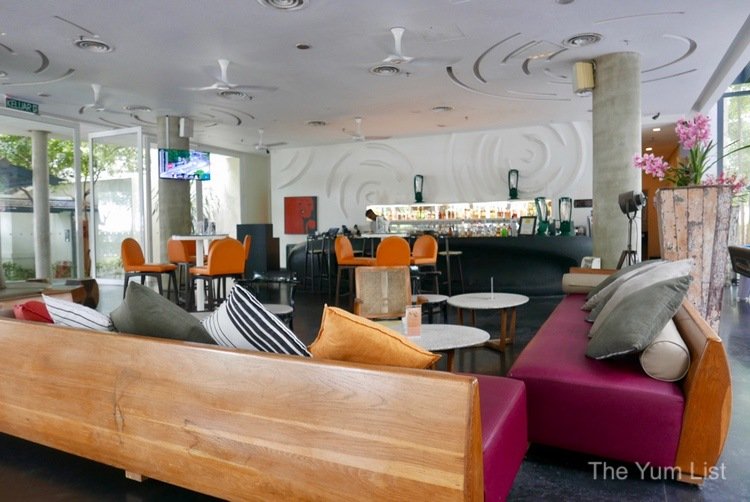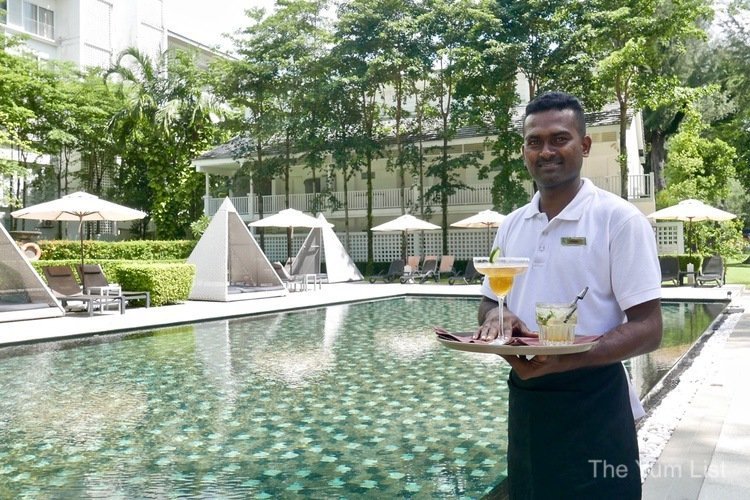 Lone Pine Hotel Penang Review
While it's still a work in progress, Lone Pine Hotel is on a good path to retaking its place as one of the top stays at this end of Penang island. With gorgeous lawns and gardens that roll down to the sea dotted by graceful casuarinas, Colonial charm in design, plunge tubs on balconies, and service that is professional and familiar all at once, the Lone Pine Hotel is already lovely but should be top-notch once the facelift is complete.
Reasons to visit Lone Pine Hotel Penang: beautiful location with garden greens rolling out to a sandy beach; large rooms; plunge bathtubs on the balconies of Deluxe Sea-facing Rooms; gracious service; Colonial charm; refreshingly green setting.